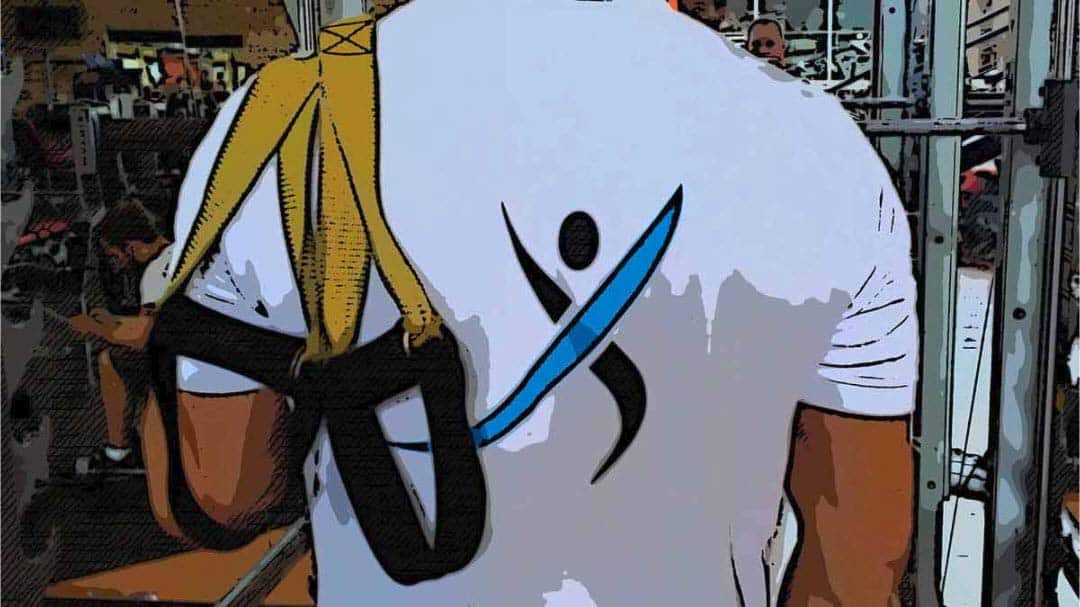 If you have been working in the personal training industry for the last 10 years or so I'm sure you have seen the huge growth of a suspension training system by the name of TRX. And although the TRX certification that I will be talking about in this article is not your typical "personal training certification", I still think it is appropriate for the site because myself as well as many other personal trainers use this equipment regularly. If you have not heard of TRX suspension training, let me do a brief overview of what it is. TRX suspension is made up of two flat straps with handles on the end. You hang the straps from the ceiling or a sturdy beam approximately 8 to 10 feet tall. TRX not only stands for the name of the equipment, but the style of training that you use with the equipment. It encompasses everything from the exercises, training style and routines that can be created with only using these straps.
In recent years, TRX has actually expanded to using different types of equipment. The more recent RIP trainer equipment is two elastic bands attached to a bar. There are literally hundreds or thousands of exercises and routines that can be performed with TRX equipment. Because of this there are multiple different levels of certifications depending on the fitness level of the clients your coaching. Once again this is not a typical personal training certification. It is just a certification so that you can coach your clients in a safe and effective manner using their equipment. I will be talking about the differences between the two. Let's jump right into my TRX certification article to see the difference between all the certification options that they offer! If you're interested in how to get certified through a regular training certification check out my article on how to become a personal trainer!
Differences between a general personal training certification and a TRX Certification
It is more appropriate to call the "TRX certifications" actual courses. On the TRX website they offer multiple different packages and there is a significant difference between these packages and general personal trainer certifications that I talk about on my website. Certifications such as NASM, ACE and NSCA go into great depth about exercise science, biomechanics, nutrition, anatomy and physiology. I definitely recommend getting one of these certifications prior to studying for any one of these TRX courses. You will not learn all the essential information to become a personal trainer by taking a TRX course. These courses simply teach you how to use their equipment and progress people through a workout using the equipment. I do however believe that the TRX system is fantastic for training your clients in a very functional way. I also believe that if you are already working as a personal trainer, the addition of a TRX course could be very beneficial to you as well as your clients. It can be even more beneficial if you work out of your house or work for yourself in a small studio with limited space. It is amazing how many cool exercises you could do with the TRX equipment.
Here is a list of all the TRX Certification courses
Based on their website at the time of me writing this article there are two separate categories.
The courses that are level 1 are
The basic suspension course
The group suspension course
The RIP course
The group RIP course
And of the cardio tennis course
The courses that are level 2 are
The suspension training course for sports medicine
And the force training course
The basic and group suspension courses L1
This course is fantastic for individuals that are just starting out with the TRX system. It teaches you basic skills such as taking down and putting back up the bands and making sure that they are sturdy. In this course you will learn 70 different exercises as well as how to regress and progress your clients for every single one of the exercises. The group course just teaches you how to manage multiple people. This is the TRX certification that most people get.
The basic RIP and group RIP courses L1
Just like the basic TRX bands courses, you will learn all the basics of how to use the RIP equipment. You will also learn how to regress in progress your individual clients for the exercises that they teach you for this equipment. The group courses very similar and it just teaches you how to manage multiple people of the same time.
The tennis suspension course L1
This is probably their most unique course that they offer. You will learn how to set up and use TRX bands on a tennis court. tennis courts are a perfect place to do that workout because there's a lot of space and you can set the bands on the high chain-link fence walls that they contain. The exercises that you'll learn in this course are sport specific for tennis players. You will be taught 30 different exercises as well as how to regress in progress tennis players through these 30 exercises. The PES certification from NASM pairs well with this TRX course!
The suspension training course for sports medicine L2
This course is probably my favorite. It teaches you about muscular imbalances and how to treat them using the TRX training system. This courses fantastic for working with individuals that are post rehab and need functional training. This course pairs very well with the NASM personal training certification, especially the corrective exercise specialist certification. You are required to have level 1 before you can take this level 2 course.
The force trainer course L2
The force trainer is kind of the opposite of the sports medicine course. This course is meant so that you can be able to run military style boot camp courses using the TRX equipment. The exercises that are taught from this course were put together from hundreds of individuals that are serving in different branches of the military. If you love running boot camps this would be an excellent addition to your knowledge Arsenal.
My Opinion on TRX and Conclusion
I have had nothing but good experiences with the TRX training equipment, system and courses that I have taken. As I'm sure you have noticed, TRX bands are continuing to get popular even after being around for a while. The reason for this is because they simply work and they work well. They are not a fad training system that will go away anytime soon. There are so many exercises that can be done with this equipment and it does not require that much space. If you work for yourself or work at your home with clients, this equipment is essential. It is fantastic for functional training, as well as pure strength training for athletes. This equipment challenges both your flexibility, strength as well as balance all in one exercise. Sometimes I end up using this equipment for a whole entire training session with certain clients because of the variety it provides. I hope you liked my article on the TRX certification! You could check out the TRX website here. Also some certifications that go perfectly with these courses are a group exercise certification, as well as a health coach certification. Please use one of the social media buttons to share my content or tell your friends about it if you felt it was helpful. Happy personal training!
Tyler Read has a Masters of Science in Kinesiology. Tyler is also a certified personal trainer with NASM, ACE, NSCA and NSCA CSCS. Tyler's main goal is to help people get started in the personal training industry and to become successful personal trainers.