Hello, and welcome to the most in-depth breakdown of how long it takes to become a personal trainer.
Becoming a personal trainer is a great choice for your career, but it will take some time and a commitment to learning.
In this article, you will learn:
How students progress through a personal training course
Hidden time costs and continuing education
Various courses and their duration, etc.
After reading this article, you will have a great idea of how long the process of becoming a successful personal trainer takes.
If you are trying to figure out which certification best suits your goals, I recommend that you take the quiz to find out which PT certification is the best fit for you to obtain.


Let's dive in!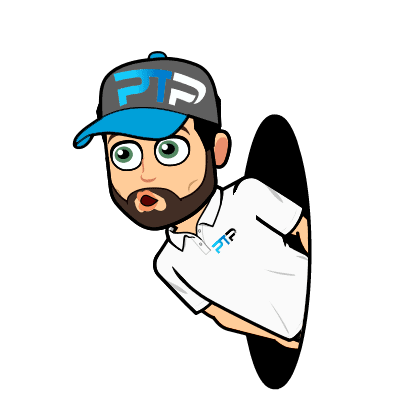 How Long Does It Take To Become a Personal Trainer? (Video)
Introduction
Becoming a certified personal trainer through one of the best personal training certifications in the industry is your ticket to a rewarding career where you help people achieve their personal training goals and change their lives.
But how long does it take to become a certified personal trainer full-time, starting from zero?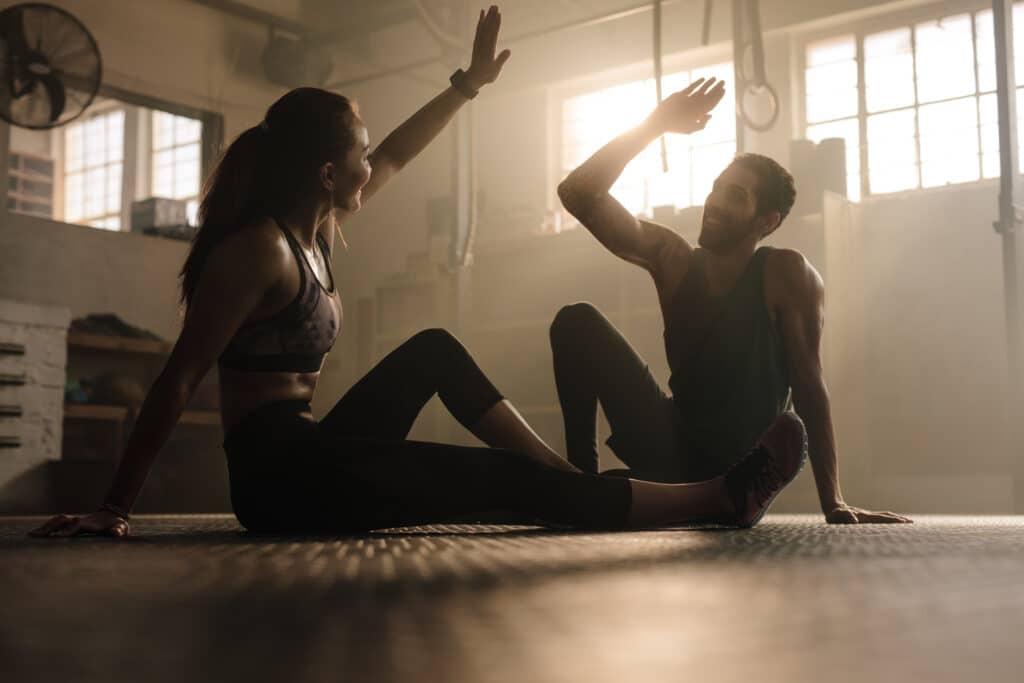 Unfortunately, this question is not all that straightforward. There are many factors to consider, such as your work schedule, the amount of time you dedicate to study, and your motivation levels.
You also need to factor in the additional time costs of maintaining your certification in the years ahead. Following a great guide to becoming a personal trainer can help you stick to a timeframe.
Along with knowing how long it takes to become a personal trainer, it is a good idea to know the typical personal trainer salary and the top 5 personal training certifications in the industry you can certify with.
I also have free study guides and practice exams for most of the personal training certifications on this list.
Personal training is a financially rewarding career path if you know how to gain clients and keep them accountable for reaching their wellness and fitness goals.
And honestly, becoming personal trainer certified is just the beginning because you can earn other related certifications, such as group fitness certification, strength and conditioning certification, health coach certifications, and nutrition certifications.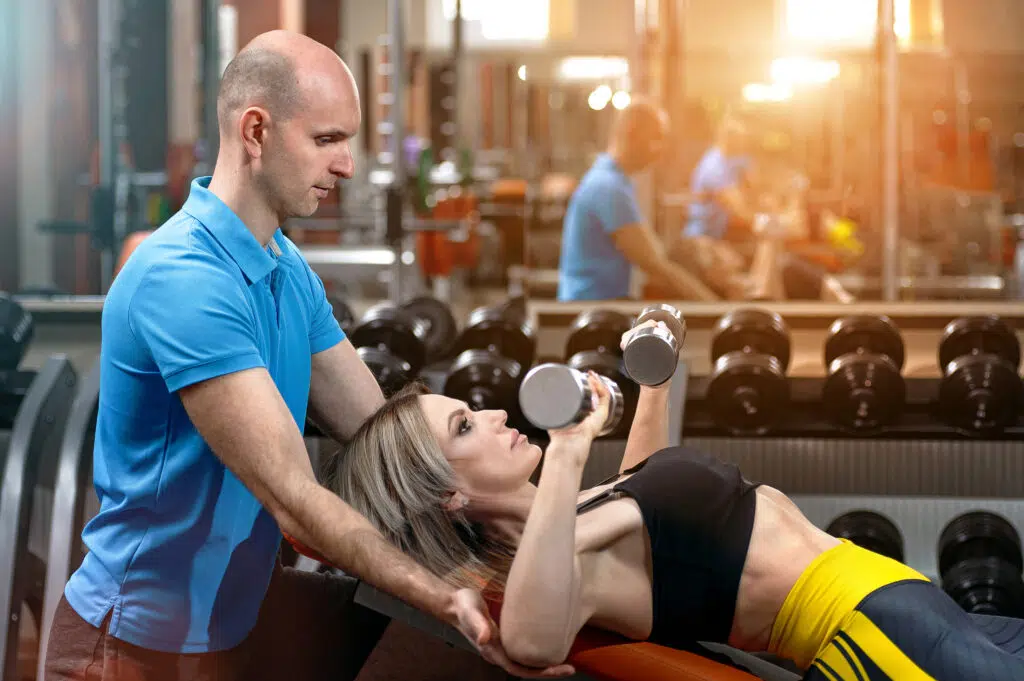 If you are more interested in how to become a nutrition coach or how to become a strength and conditioning coach, we have articles covering these areas, too.
Foreword
First, I want to quickly mention the importance of selecting a respectable fitness certification program widely recognized by most industry bodies and potential employers.
While I will deal with the five most credible PT certifications, I'd still recommend seeing other personal trainer courses.
Factors That Determine How Long It Takes To Become a Personal Trainer
Now let me discuss some factors you should always consider when assessing whether or not a personal trainer certification exam is worth investing in.
The Quality of the Accreditation
An accreditation body should sanction every PT certification to be legitimate, including aerobics and other credentials such as the best Pilates certifications.
These organizations act as quality control overseers to ensure a course delivers minimum training standards.
I believe the only two credible personal training accreditation bodies are the Distance Education Accrediting Commission (DEAC) and the National Commission for Certifying Agencies (NCCA).
CPR/AED Component
When selecting a personal trainer course, ensure it has a first aid teaching component, such as Cardiopulmonary Resuscitation and Automated External Defibrillator (CPR/AED) course.
You must have a CPR/AED certification before becoming a personal trainer.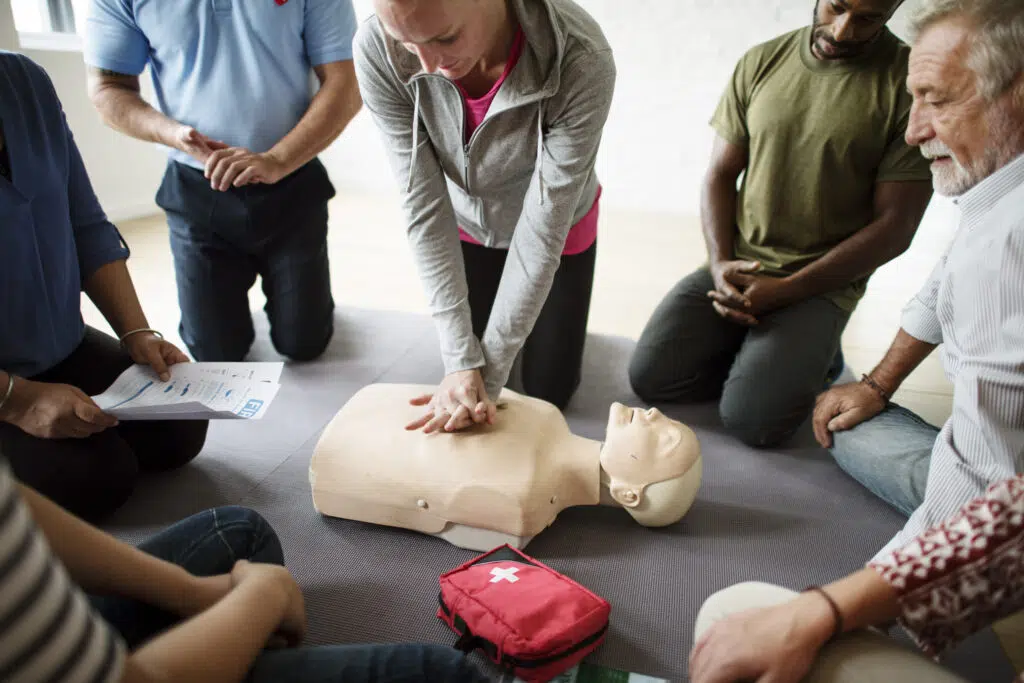 Exercise programs often include people pushing themselves and their bodies to the limit. Since most states require a defibrillator to be present in gyms, most fitness professionals must have the proper training.
This is another time factor you must consider before getting certified, but thankfully, CPR/AED courses are one-day events lasting just a few short hours.
Industry Recognition
After over ten years in the personal training industry and familiarity with dozens of different accreditations, I can confidently say that the certifications with the highest industry recognition are ACE, ACSM, NASM, ISSA, and NSCA.
The National Commission for Certifying Agencies (NCCA) or the Distance Education Accrediting Commission (DEAC) accredits these agencies.
That is not to say that other personal training programs are not good or not worth looking into.
It's just that these five are generally considered to be of the highest quality by many players in the personal training business.
Exclusive PTP CPT Offers



Gold Standard Cert

Most Popular Cert

Best Study Materials

A Good Option

A Good Option

Best CPT for you?

Summary
When choosing a personal trainer certification program, you want to ensure it is of quality accreditation, that safety is prioritized, and that it is reputable in the industry.
There are so many programs you can enroll in to become a personal trainer; the hardest part for most is choosing the right certification.
And not only does the personal trainer course have to be right for you, but more so, the course duration.
Now let me discuss the typical course progressions of the most renowned personal trainer certifications.
This insight alone could help you become a personal trainer in no time.
Typical Course Progression
Unlike college courses that usually commence at a set time and proceed according to a specific schedule (such as semesters), PT certification courses will usually be self-paced.
You can even take the final exam whenever you choose at an approved exam location.
This being said, many certification programs will have an expiry time on when you must test.
For example, the ACE certification requires students to test within six months of purchasing the program materials, and the NASM certification requires testing within one year of course purchase.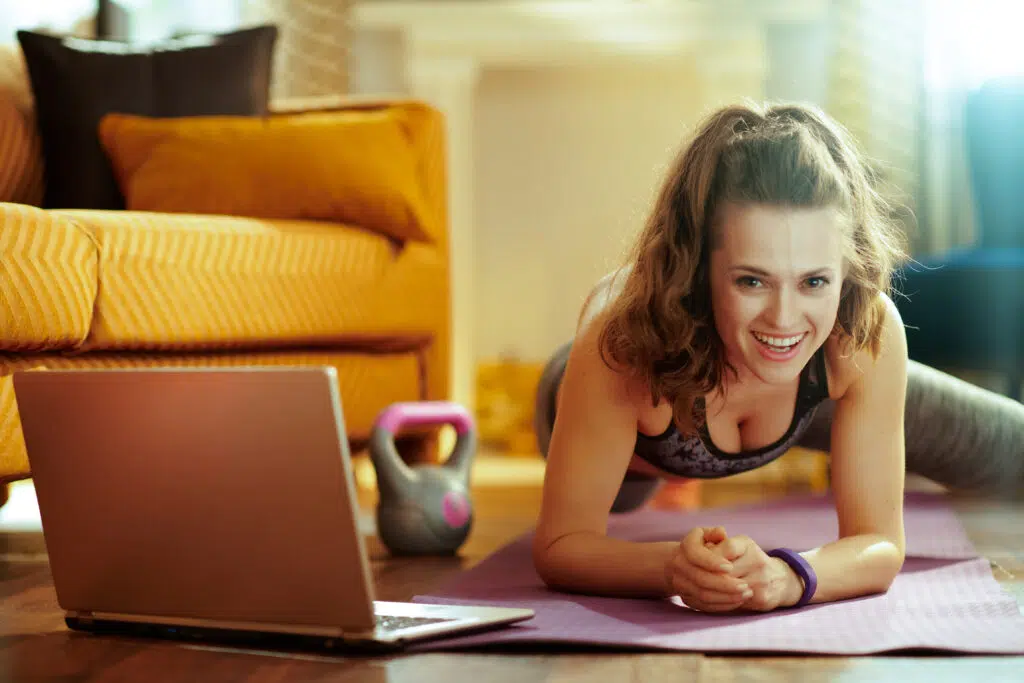 Other fitness trainer study programs, such as the ACSM-CPT, don't have an expiry date, and students can take as long as they like with the materials before registering for the exam.
This means that someone with extensive knowledge of the subject matter (such as someone with years of experience or a bachelor's degree in a health or fitness field) could prepare for and take the exam concisely.
Top CPT Programs and Typical Completion Time
Below is a breakdown of my top five high-quality PT certification courses, the maximum time you will have to complete them, and the typical completion time.
I'll also give a realistic estimate as to how long it may take you to become a personal trainer in each program.
While your course completion time will vary according to personal factors, such as your workload, educational background, time spent studying, and motivation levels, I based my estimations on the hypothetical person working a 9-to-5 job with weekends off.
ACE-CPT

This ACE CPT certification from the American Council on Exercise is excellent for people who are just getting into personal training.
The organization's course material has a gentle learning curve which makes it accessible for people from a variety of backgrounds and education levels.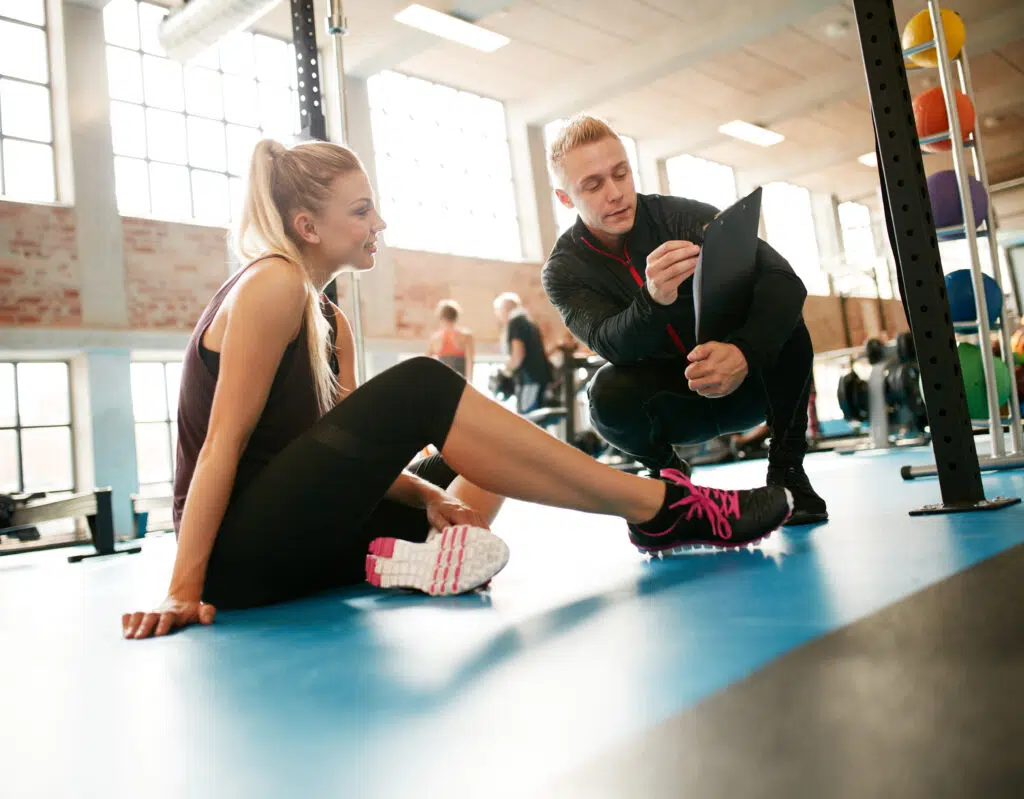 So how long will it take?
Students have 180 days (or six months) from the time of purchase until their exam registration expires.
Because most people are entry-level trainers and those looking to start a new career training clients, a realistic completion time for this credential is about 4 to 5 months.
However, this time can be cut in half if you use the ACE study materials over at Trainer Academy.
Make sure to check out the free ACE study guide here on PTPioneer. Study materials help with ACE test prep, and it also helps to know the ACE exam FAQ.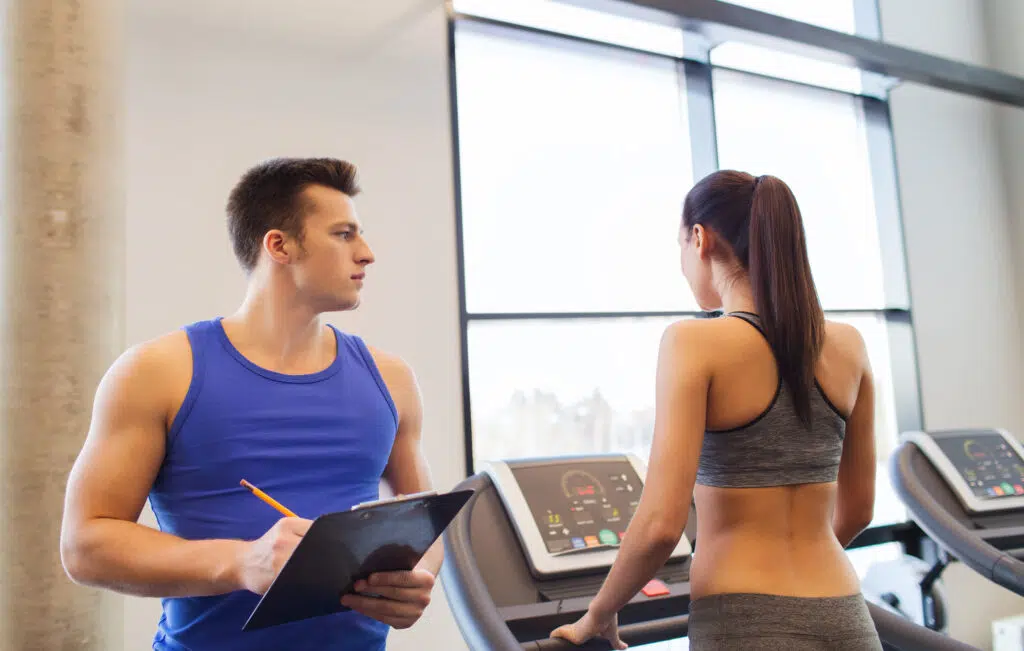 NASM-CPT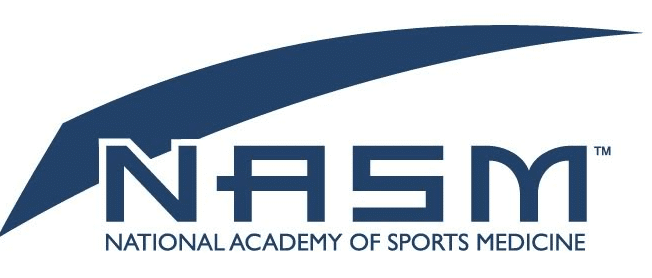 The NASM CPT certification from the National Academy of Sports Medicine is one of the best training courses out there.
It has grown in recognition and credibility over the years, the online programs are well put-together, and it is NCCA accredited.
NASM strongly focuses on corrective exercise training for targeted demographics, such as the elderly, pregnant women, people with eating disorders, and people recovering from illnesses.
The NASM-CPT is one of the most highly sought-after certifications in the personal training and group fitness industry and is highly reputable amongst gyms across the United States.
How long will it take?
Upon purchasing the program materials, students have 12 months to complete the NASM online personal trainer course and then sit the two-hour exam.
If you have no prior experience, then there's much information to digest.
But this study time can be cut in half using the premium NASM study materials at Trainer Academy.
Check out this free NASM study guide, comprehensive NASM test prep article, and NASM exam FAQ article.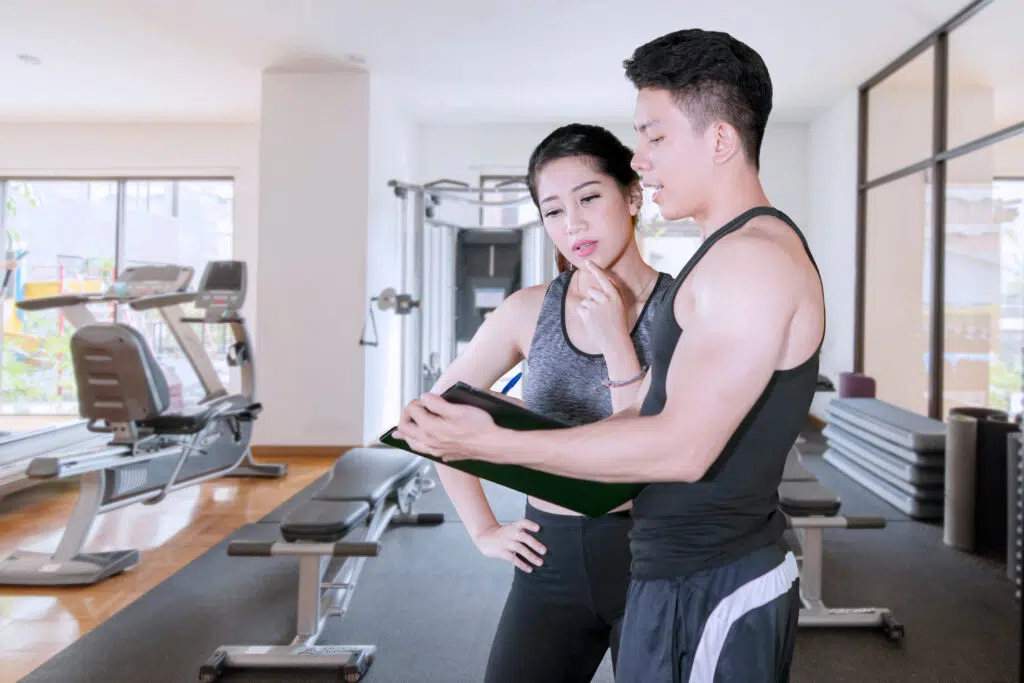 ISSA-CPT

Exclusive PTP CPT Offers



Gold Standard Cert

Most Popular Cert

Best Study Materials

A Good Option

A Good Option

Best CPT for you?

The International Sports Sciences Association certification, ISSA CPT, is a great choice for those seeking a shorter overall study time to become a personal trainer.
The biggest reason you can get away with a shorter study time with ISSA is that it is a completely online personal training certification.
You can access all of your study materials and even take the test online.
This makes it one of the easiest personal training certifications and lets people get certified much quicker than they would have by signing up for other training certifications.
I'm not saying you'll have the full textbook memorized in this amount of time, but you will have enough information order to pass the test to become a personal trainer because it is an open book.
So if you are in a time crunch, ISSA is the certification to go with.
I have a fantastic free study guide and practice test in flashcards for the ISSA certification that can be found here.
Also, if you want to cut your study time by even more, check out the premium ISSA study materials from Trainer Academy.
Our free materials are excellent for ISSA test prep and ISSA exam FAQs.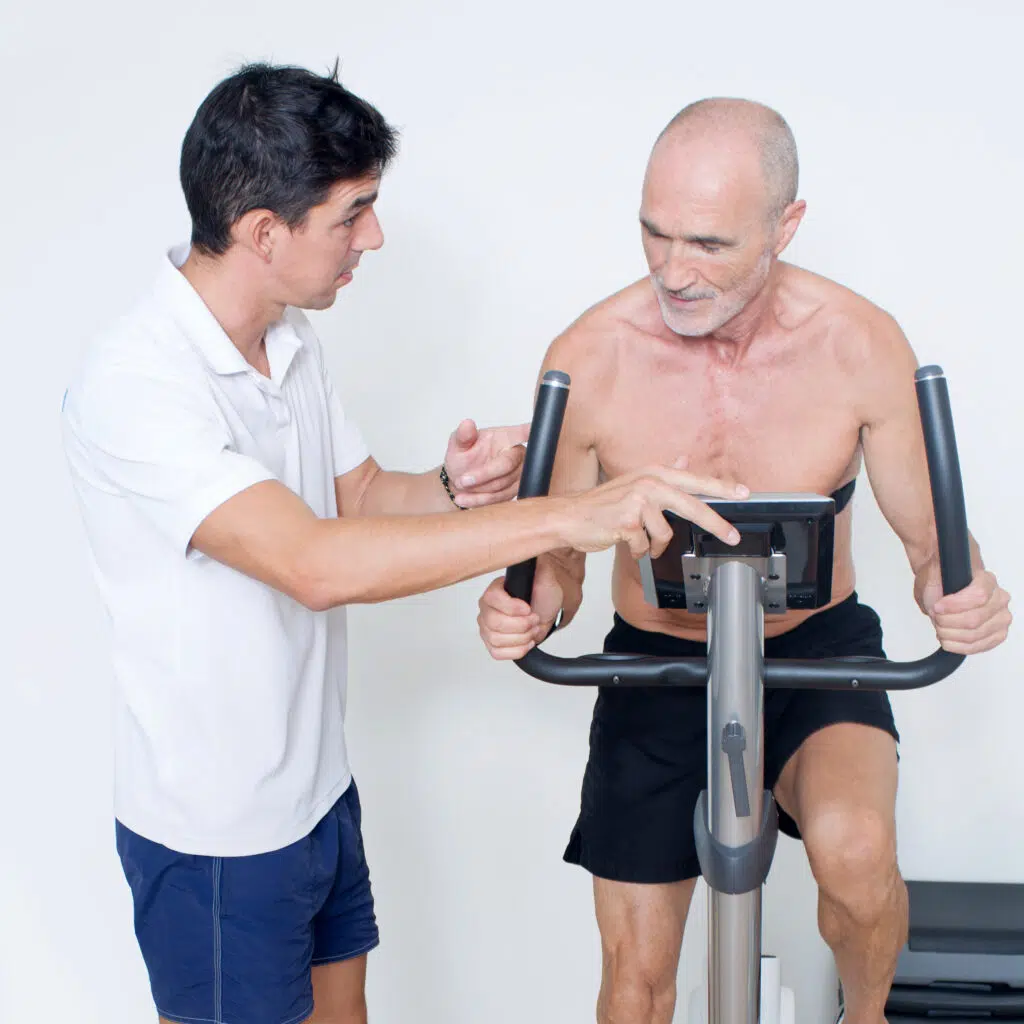 ACSM-CPT

The certification from the American College of Sports Medicine (ACSM) is widely regarded as one of the best courses to become a personal trainer.
Especially when it comes to post-rehabilitation and corrective exercise training.
The ACSM-CPT course is quite rigorous, and it has one of the most extensive textbooks of all that I've seen.
For more, you can check out my review of the course.
How long will it take?
Students have an unlimited amount of time to work through the training materials in this course.
If this certification entices you, check out my free ACSM study guide and practice test here.
Also, if you want to shorten your overall study time, make sure to check out Trainer Academy for premium ACSM study materials.
And finally, I recommend my ACSM test prep article and ACSM exam FAQ article.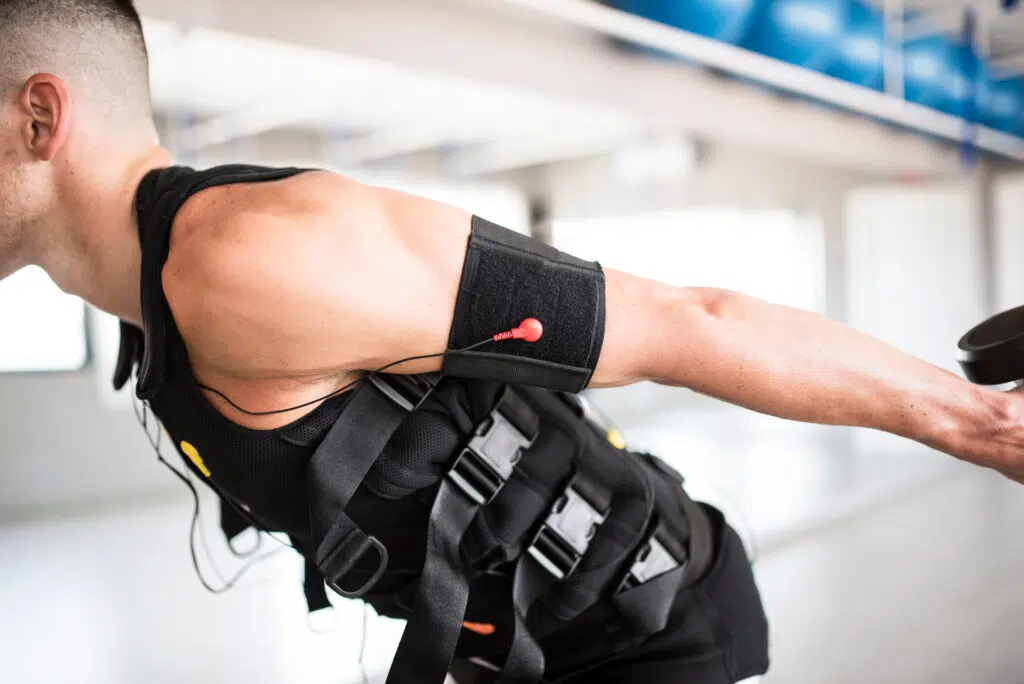 NSCA-CPT

This certification from the National Strength and Conditioning Association (NSCA) has one of the most challenging exams.
It has an excellent and long-established reputation and was the first fitness education provider ever to be accredited by the NCCA.
This NSCA CPT course strongly focuses on exercise science and strength and conditioning training.
How long will it take?
The NSCA personal trainer course has a 9-week online prep component that prepares new candidates for the final exam.
Once you purchase the program materials, you can take the course at your own pace.
You will have 180 days (or six months) until the course expires.
Here at PTPioneer, we have a free NSCA study guide/practice test or you can check out the premium NSCA study guide from Trainer Academy.
Both will cut your study time to become a personal trainer in half.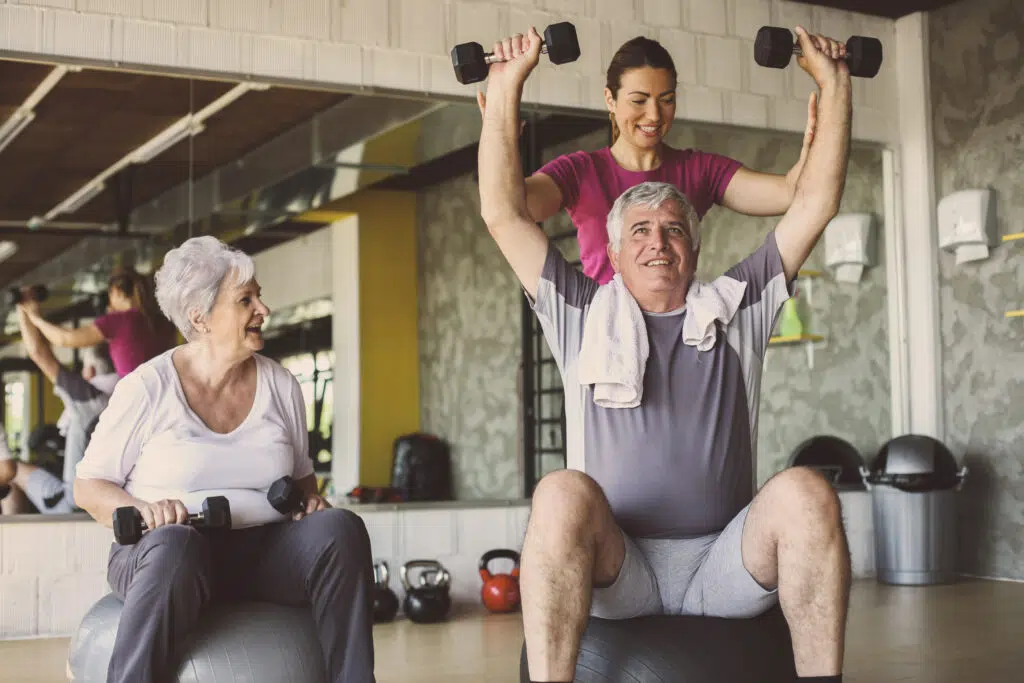 NPTI-CPT

The National Personal Training Institute (NPTI) certification is comprehensive and credible.
The course is dense and will probably take you 500 hours of study over six months, including 50 hours of practical training sessions with a qualified fitness instructor.
The NPTI-CPT is one of the most intense courses out there, and it goes into full detail on biomechanics, physiology, and fitness nutrition.
Remember there's an off-site training requirement, meaning students are also responsible for attending the final exam with an off-site agency.
Other CPT Programs
While the above courses are more than enough to get your PT career on its way, some people may want more involved study.
Whereas most employers require a personal trainer to have an essential PT credential, an associate's or bachelor's degree certainly doesn't hurt your employment chances.
Although there are no education requirements besides a high school diploma to be a general personal trainer, having higher education can help you advance your career.
Plenty of other advanced certifications and specializations can be obtained after obtaining standard personal training certification.
These will only open your doors to more possibilities in the personal training world.
Advanced Certifications
There are many career options for personal trainers to pursue. They often rely on specializations and further advancements in certification.
Some of the advanced certifications I discuss on my website are the NASM PES and the NASM CES.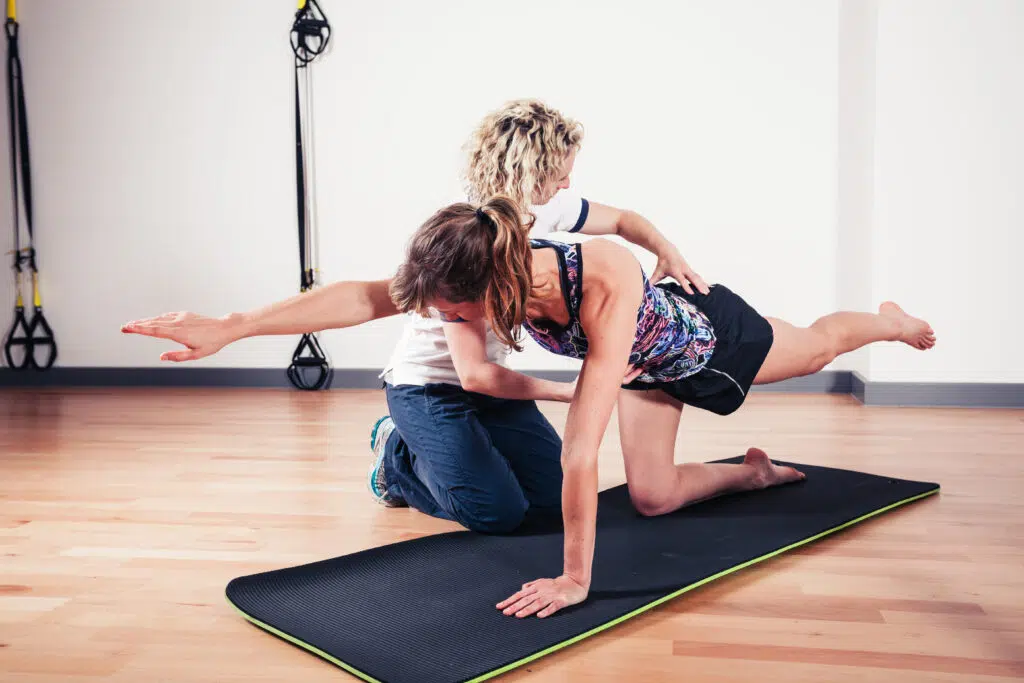 These two certifications focus on athletic performance and corrective exercise training relatively.
Well recognized within the industry, they can greatly expand your skills as a personal trainer.
The timeframe for getting certified with either one of these is approximately the same as the NASM-CPT certification, which is about 3 to 6 months.
Associate Degree
To gain much more in-depth knowledge of health and fitness and acquire a more varied skill set, take a look at an associate degree in related fields, such as kinesiology or anatomy.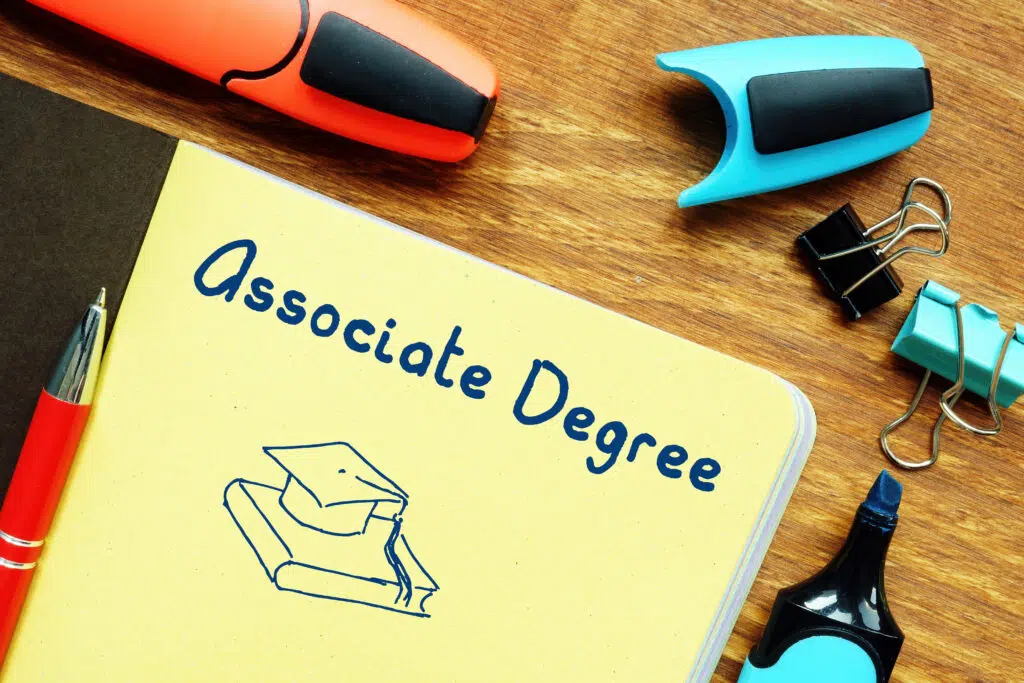 An associate degree usually takes a few years to complete, and most will be run according to a semester schedule.
After you graduate, your knowledge should be enough to help you pass any general PT course relatively quickly.
Bachelor's Degree
A bachelor's degree is an excellent way to set yourself up for a serious and more flexible career in the fitness industry.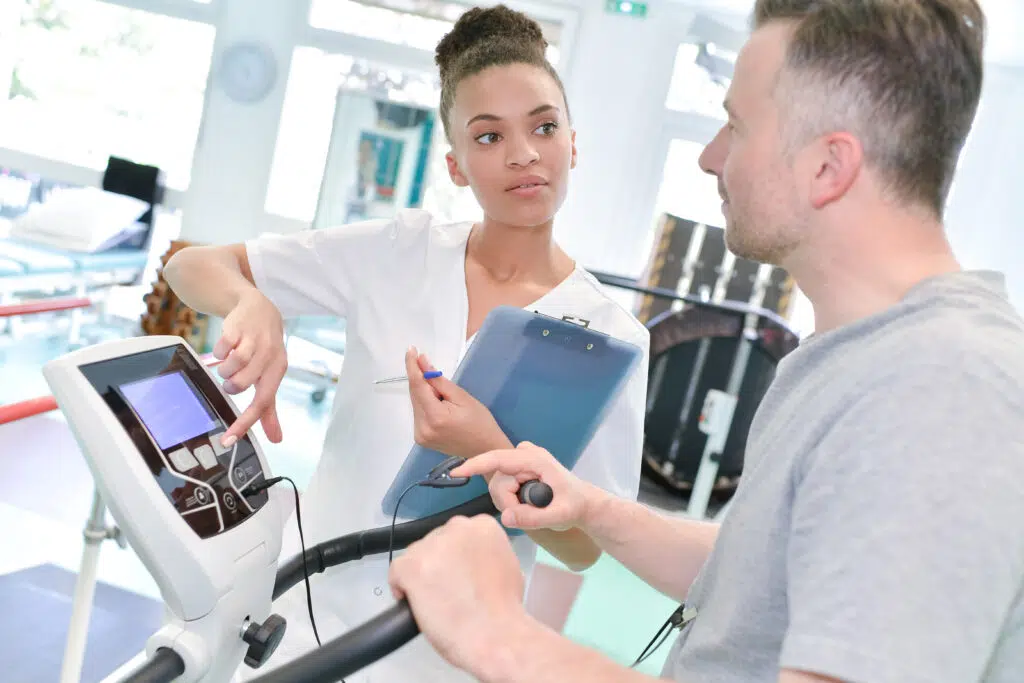 While a bachelor's degree may be overkill for those who want to be personal trainers or group fitness instructors, you may find it useful to cultivate a broader career as, say, an athletic trainer.
Most subject studies include general education, anatomy, physiology, nutrition, injury prevention, program creation, fitness assessment, and many other fitness-related subjects.
This may also be a good option if you want to start your own business or take on more advanced courses, such as the NSCA's superior strength and conditioning course (NSCA CSCS).
One of the CSCS course prerequisites includes having a bachelor's degree at minimum.
If you consider this, tack on another 4 to 6 years, as these are the average times it takes to complete a bachelor's degree.
Frequently Asked Questions (FAQs)
Is it hard to become a personal trainer?
While becoming a personal trainer isn't hard, serious work and study are required to succeed. If you research some entry-level and advanced certification programs, you'll find that you'll need to spend a lot of time experimenting in the gym to gain knowledge. Also, you'll want to be savvy in marketing your personal training business and brand.
How long does it take to become a personal trainer in a gym?
I'd say roughly six months. Sometimes more, sometimes less. It depends on multiple factors, such as your educational background, experience, and the personal trainer certification you chose.
Should I become a personal trainer?
Personal training is a great career for you if you are passionate about health and fitness and enjoy helping others.
If I become a personal trainer, what can I expect to earn?
Making good money as a personal trainer is viable. For example, most entry-level personal trainers can make approximately $25 an hour and easily up to $100 an hour if they are experienced. While there's a faster than average job outlook for personal trainers, according to the Bureau of Labor Statistics (BLS), personal training is also a lucrative career in which your total income can be limitless.
If I become a personal trainer, what other jobs can I apply for and get?
If you become a personal trainer, here are some other jobs you can get in the industry: Group Exercise Instructor, Health Coach, Wellness Coach, Nutrition Coach, Gym Manager, Personal Training Sales Consultant, Fitness Writer, Fitness Model, and/or Workout Developer.
What are the pros and cons of becoming a personal trainer?
Pros of being a personal trainer include flexible hours, a lucrative and rewarding career, it keeps you active, and you can control your earnings (you're the boss). Some cons include odd hours, client cancellations, and lack of security.
Conclusion
Overall, about 3 to 6 months is the general answer for how long it takes to become a personal trainer, but as you can see, it depends on how much time you spend on your studies.
While I definitely suggest blocking out at least six months for mostly all personal trainer certification programs by default, you can drastically cut this time in half by using the study materials over at Trainer Academy.
They have an awesome team of personal trainers over there.
There's no point rushing through a course only to fail the exam and then have to pay the hefty recertification fees.
Six months will give you more than enough time to go through all of the materials and practice quizzes slowly and methodically.
Although the above personal training certification programs are just a few suggestions and my personal favorites, there are many other good ones out there being offered by other bodies that I've also reviewed, such as the courses offered by the NCSF, NESTA, ISSA, and AFAA.
I hope that my article on how long it takes to become a personal trainer has helped you on your quest to become a personal trainer in no time.
Happy training!