Hey everybody, and welcome to PT Pioneer.
My name is Tyler, and through my many years in the fitness industry, I developed this platform to help people like you navigate towards successful careers in fitness.
One of the ways I help trainers like you figure out their careers is by helping them figure out which qualifications to get.
You can start that process by taking this quick quiz. This quiz will help you realize which certification is best for your chosen career path in fitness.
This article is also going to provide some in-depth insight into concerting qualifications, namely powerlifting certifications.
To get you informed, I'll be touching on the following key points when it comes to the best powerlifting certifications:
So with that said, let's jump straight into it!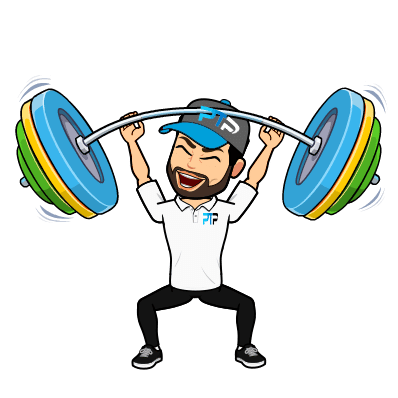 While this isn't an article detailing and defining the sport of powerlifting, it's important to get a general impression of what the sport entails if you're going to coach it.
Powerlifting, as the name suggests, is a strength training sport based on lifting external loads in the form of weighted barbells utilizing three unique lifts.
These lifts are:
The bench press
The squat
The deadlift
Participants are judged based on who can perform powerlifting movements with the most weight in a single effort of each lift.
Powerlifting is similar and often compared with Olympic weightlifting, although the two have very definable differences, especially when considering the standard lifts used.
How to Become a Powerlifting Coach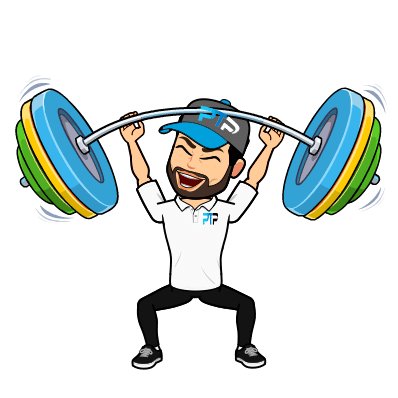 Are you interested in becoming a powerlifting coach?
Come along, let me show you how!
Given that brief description of what powerlifting is, it's time to carve out the journey of becoming a powerlifting coach.
I've marked out five key steps towards becoming a successful powerlifting coach before we delve into the certifications.
Step 1: Know How To Powerlift
Right off the bat, you will want to be somewhat of an adept powerlifter yourself.
You needn't be the best lifter in the room, but some hands-on experiences and even mastery of the sport are advisable before any program design.
In most cases, when it comes to coaching a sport or teaching a skill, it's important to have some background experience in order to deliver authentic and practical training principles.
It also allows you to demonstrate a technique that is a massive asset when it comes to coaching as well as understanding the core biomechanics of lifting.
But when it comes to sports like powerlifting, the need for experience extends beyond the qualitative necessity and also applies from a health and safety perspective.
Powerlifting is a dangerous sport, and the bulk of the danger lies in incorrect execution and improper form during lifts.
Danger also comes from faulty or poorly implemented equipment.
In order to understand and impart safe training principles as well as identify potential risks, a substantial amount of experience is necessary.
Being able to spot and correct poor form as well as identify your athlete/client limits is tantamount to your success as a coach and can also help you avoid potential legal pitfalls.
Step 2: Determine Your Prerequisites
Aside from having a practical grasp of powerlifting as a practitioner, you will need to evaluate other pre-requisites before getting certified.
Pre-requisites are simply the criteria you must meet before being allowed to enroll in a cert program for powerlifting.
Most traditional certifying agencies will at the very least ask you to be 18 years of age or older, have a valid high-school diploma or equivalent, and have current CPR, AED, and First Aid certifications.
Other than that, you may encounter unique pre-requisites depending on which certification you go for.
Some may be strict, while others are pretty relaxed.
It will all depend on what you want and what you can go for.
Step 3: Find the Best Powerlifting Certification for YOU
Next, it's time to choose your best powerlifting cert.
Your choice will depend on several factors, many of which we will go into during the course of this article.
As a quick rundown, here are a few factors that will influence your decision:
Fulfillment of prerequisites
Cost
Brand familiarity
Reviews and recommendations
Proximity to testing centers
Fulfillment of prerequisites is probably the first limiting factor when it comes to finding a cert that suits you.
If you don't meet all the criteria for a specific certification, you will have to settle for one whose requirements you satisfy.
Cost is a topic ill go into cert by cert, but simply put; you should go for the most affordable and best quality option.
Brand familiarity plays a role in deciding which cert to go for.
Try and stick to brands or institutions you are familiar with, as these tend to have a good reputation with coaches and the industry.
This principle also lends itself to reviews and recommendations.
Go with the certifications and certifying agencies that come highly recommended by the pros and your peers.
Lastly, you want to maximize convenience. So when it comes to selecting a powerlifting certification, go for one whose practical and testing centers are closest to you.
While we do live in a time where a lot of exams and assessments can be conducted remotely online, powerlifting is just one of those things where a real-world practical assessment might still be required.
Step 4: Prepare for Your Exam & Pass!
Next, once you've figured out which cert works for you and enrolled, you'll want to get yourself ready for the eventful day of your exam.
That means carefully combing through your study material and making sure you have a firm practical grasp of the major principles and concepts.
We will go into each certification's study packages later in this article.
Exclusive PTP Offers



Gold Standard Cert

Most Popular Cert

A Good Option

Best Study Materials

Best online PT course

The Top PT Software

As I mentioned, powerlifting courses may come with a practical component, so preparing for your final assessment may also entail getting in some gym time with the plates and barbells.
Make sure you are clued up on the correct form and technique when it comes to the three standard lifts.
Step 5: Start Working with Powerlifting Athletes
Once you are certified and approved, you can now begin looking at working with clients and athletes.
You will need to go on a bit of a job hunt, of course, and getting your name out there is generally a chore in any career field.
But once you've gotten your foot in the door, you can begin building a reputation and adding value to your expertise.
You may not even decide to work with serious athletes, instead opting to work with members of the general population.
Whatever the case, there are numerous options and applications for your credentials as a powerlifting instructor.
Top Recommended Powerlifting Certifications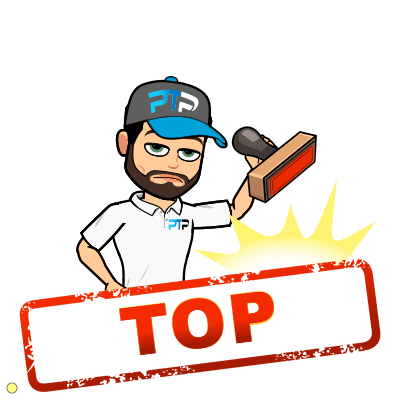 In this segment, I'm going to show you the best powerlifting certifications you can choose from.
Now let's take a look at the best powerlifting certs.
These are my top recommendations, although there are many other certifications you can follow up on:
Now let's take a brief look at what each cert is about
ISSA or the International Sports Science Association is a stalwart in the certification community.
Being one of the biggest and longest-standing institutions in American fitness, ISSA has a heritage that measures up to its stellar reputation.
With that said, you can expect their powerlifting cert to be of a high standard, as is the case with many of their other programs.
But this article will take a deep look at how good the cert actually is, so I won't call it prematurely.
The National Council for Certified Personal Trainers, or NCCPT, has been in the game for a while, and during this time, it has been a leader in improving the standards of qualification and practice by fitness professionals in America.
Since I just spoke about ISSA, it's important to point out that NCCPT is actually a subsidiary of ISSA.
What that means is ISSA has a controlling stake in NCCPT operations.
Despite this, NCCPT still operates as an independent certifying agency with its own system of administration and unique curriculum.
The United States Powerlifting Association is the official governing body for the sport in America.
With that level of authority and relevance, USPA offers its own powerlifting cert for coaches and athletes introducing them to successful training methods.
Owing to the fact that this program is run by a sporting body concerned with powerlifting and not by any old certifying agency seems like a promising prospect.
But we'll have to see as we go through each cert and each value category.
The National Strength and Conditioning Association's Certified Strength and Conditioning Specialist cert is not geared specifically towards powerlifting.
However, the level of depth, relevance, and practical richness of this program lends itself very appropriately to most, if not all strength-based sports.
In essence, if you already understand basic powerlifting execution and technique as a practitioner, even on a casual level, the CSCS can get you up to speed.
That's because the curriculum contains strong fundamentals on the application of standard lifts.
This puts you in a position where you can work as a powerlifting coach but also as a conditioning coach for powerlifters.
The value aspect I want us to look at when it comes to powerlifting certs is accreditation.
So why is accreditation so important?
Firstly, it lets you know that a certifying institution and its certification programs all abide by a standard set of rules and principles when it comes to the program administration.
It also lets you know that the curriculum you're enrolling in meets the required quality standards for an educational service.
All this allows you the assurance that you are getting a good education, one which is accepted and recognized by the industry, allowing you to have a secure career outlook.
Another important reason for accreditation is it separates the wheat from the chaff, so to speak.
Accreditation is a certification of quality and legitimacy, and while not all non-accredited courses are illegitimate or of poor quality, there is no way of verifying in most cases.
Accreditation becomes especially important when you look at a sport like powerlifting with all its health and safety concerns.
You need to be sure that what your paying for is equipping you with the right set of skills.
When it comes to accreditation, we typically deal with the NCCA.
The NCCA or National Commission on Certifying Agencies is the leading accrediting body in the US.
Another reputable, albeit less prevalent organization, is the DEAC or Distance Education Accrediting Commission.
This commission deals with institutions and educational programs that are administered remotely.
DEAC has become especially important in the digital age with online courses.
Now that you have an idea of some of the accrediting organizations, let's take a look at which ones support which certs.
| | |
| --- | --- |
| Certification | Accreditation |
| ISSA | DEAC |
| NCCPT | NCCA |
| USPA | USPA |
| NSCA CSCS | NCCA |
Of all four certs under our spotlight, only USPA isn't certified by a recognized accrediting commission.
In this case, that isn't a big deal since USPA is the national governing body of powerlifting in America.
That means, as far as powerlifting is concerned, they are the seal of approval.
I could go as far as to say that the other certs should have some form of approval from USPA, but that's just my opinion.
ISSA is the only certifying agency accredited by DEAC.
They have been a leader in distance-based fitness education for a long time, so it makes sense why they have approval from DEAC.
I previously touched on the importance of studying effectively for your powerlifting cert exams.
But in order to study effectively, you will need good study materials.
Study packages from certifying institutions typically come in multiple options, with each option providing a progressively increased variety of materials and resources.
These different packages are priced according to what's included allowing you to choose based on what you need and/or can afford.
The quality of materials doesn't solely depend on how much is stuffed into each package.
In fact, you can experience a situation where a package is bloated with irrelevant and sometimes confusing materials.
A balance must be struck between variety and relevance, so based on my experience with study packages, I'll give each one a rating so you can see which has the best options.
I'll be using my evaluation as well as anecdotal resources from various forums.
| | |
| --- | --- |
| Certification | Study Material Rating (out of 10) |
| ISSA | 8 |
| NCCPT | 8 |
| USPA | 9 |
| NSCA CSCS | 7 |
In terms of what's included, ISSA probably has the best study materials suite. The only reason it didn't rate higher is because of variety.
ISSA doesn't offer different package options so you get only one choice, a good choice but only one.
NCCPT changes this approach by providing a great variety of options in the form of 3 package choices.
Those are:
Exam only
Online
Online Premium
The Online Premium package includes all the essentials a good study package should have, those being:
The course text
A study guide/workbook
Practice tests/exams
And educational support.
NSCA CSCS provides a good selection of study materials; where it falls short is the fact that study packages are a separate cost from exam registration.
Exclusive PTP Offers



Gold Standard Cert

Most Popular Cert

A Good Option

Best Study Materials

Best online PT course

The Top PT Software

I'll go into cost later, but the fact that you have to pay two separate and substantial amounts in order to aim for success with the CSCS makes its study materials less appealing.
USPA comes out on top with what I consider the best study package.
The thing is, when I look at what's included with USPA, the quality and variety don't measure up to some of the more established certs and their materials.
Having said that, USPA's study solutions are so relevant and geared towards the objective of powerlifting they win, in my opinion.
Powerlifting Certification Cost
Cost is an important consideration.
A lot of the decision-making you'll undergo when it comes to these certs is which is the most affordable.
So I'll be laying out the cost of each cert based on its most expensive package and giving my thoughts on which is the best value for money.
| | |
| --- | --- |
| Certification | Cost of certification/qualification |
| ISSA | $799.00 |
| NCCPT | $499.00 |
| USPA | $499.00 |
| NSCA CSCS | $998 |
Based on the quality of study materials vs. price, I have to give this one to NCCPT.
NSCA CSCS is the most expensive option if you consider the fact that study materials are sold separately.
This, coupled with the fact that pricing for NSCA gets complicated when comparing member and non-member prices.
Popularity and Recognition Rating
The popularity and recognition of certification is a crucial aspect of your qualification and one that's often overlooked as a vanity metric.
The reality is you will be judged on the source of your education.
That's why when it comes to college, Ivy League schools like Harvard and Yale afford their graduates first dibs on most career opportunities.
The same is true for certifications in health and fitness.
Not only does the popularity paint an image of prestige and reputability, but it also indicates a good program.
If many people are interested and excited about something, it must be doing something right.
In this regard, ISSA comes out head and shoulders above the rest.
It is one of the most recognized and reputable certifying agencies in the world.
| | |
| --- | --- |
| Certification | Popularity and Recognition Rating |
| ISSA | 10 |
| NCCPT | 7 |
| USPA | 6 |
| NSCA CSCS | 8 |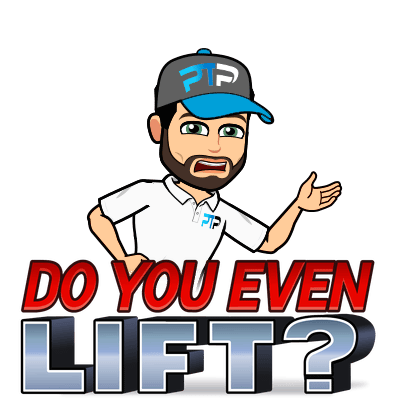 If you enjoy powerlifting and would like to make a career as a powerlifting coach, you are in the right place to get the necessary info to help you out.
While considerably pricey, ISSA provides the quality to back it up.
The comprehensive powerlifting curriculum combined with the second-to-none academic resources makes ISSA PL a top pick for me.
As a subsidiary of ISSA, you can expect quality by virtue of association.
But NCCPT stands as its own institution, and I must say, they do a darn good job.
Despite this, NCCPT isn't as well recognized as some of the heavy hitters like ACE or NASM.
The official governing body of powerlifting in the US has a lot it brings to the table in terms of a comprehensive cert.
The fact is that USPA isn't actually a certifying agency but rather a sporting body that provides a qualification to coach the sport.
That means you can expect a curriculum that gets straight to the point; however, the level of expertise that established certifying agencies put into their courses might fall short here.
With its strong reputation as a leader.
Frequently Asked Questions
https://www.nsca.com/certification/cscs/
https://www.nsca.com/cscs-study-materials/
https://www.salary.com/research/salary/recruiting/strength-and-conditioning-coach-salary
https://www.eventbrite.com/o/united-states-powerlifting-association-6517828647
https://www.uspa.net/uspa_coachprogram.html
https://www.nccpt.com/certified-powerlifting-instructor
https://www.issaonline.com/cart/?product_id=706&discount_code=MD50