Quick Look: ISSA Nutritionist
At PTPioneer, we are committed to providing helpful, up-to-date, and relevant advice and resources for aspiring personal trainers.
PTPioneer will guide you toward success and fulfillment in the fitness industry.
If you feel the fitness career advice we provide is misleading, inaccurate, or otherwise unhelpful, we welcome your feedback and the opportunity to improve our content.
Please email us at: [email protected] or reach us through our contact form here.
As a fitness professional with many years of providing useful certification study programs and reviews, and many more years as a certified personal trainer with many specializations, My mission statement is as follows:
"My Mission is to guide both newcomers and industry veterans with my years of exercise science experience. I will make sure you have access to the best fitness materials and ensure you ace your fitness certification exam with quality study materials for free."
It is my duty to present a tremendous amount of factual information in one concise and easy-to-find location so that readers can make a well-informed decision about your career.
All of the fitness content throughout this website is produced for free for readers to go through so they can make better decisions with insider info and opinions based on experience.
Tyler Read BSc, CPT
---
Founder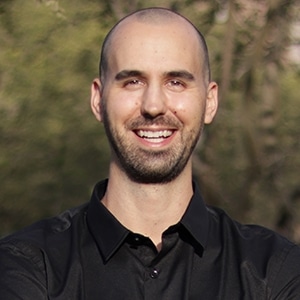 Bachelor of Science in kinesiology from Sonoma State University
NASM certified personal trainer
NASM PES (performance exercise specialist) certified personal trainer
NASM CES (corrective exercise specialist) certified personal trainer
Over a decade working as a personal trainer
Learn more about Tyler Read.
Sites I have contributed to as an author:
https://www.healthline.com/authors/tyler-read-bsc-cpt
http://blog.nasm.org/author/tylerreed/
https://thriveglobal.com/authors/tyler-read/
https://goodmenproject.com/author/tylerptpioneer-com/
https://addicted2success.com/author/tylerread/
https://www.pickthebrain.com/blog/author/tyler-read/
https://www.stevenaitchison.co.uk/author/tyler-read/
Kevin Farmer, MD
---
Chief Advisor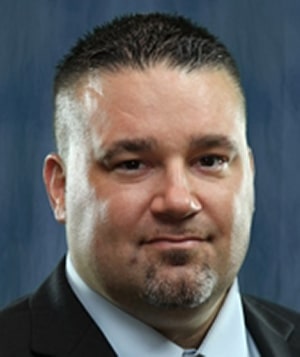 Kevin Farmer, MD, Team Physician at the University of Florida and Advisor to PTPioneer.
Dr. Farmer is the Sports Medicine Associate Professor and Team Physician at the University of Florida, a Medical Advisory Committee Member of the Florida High School Athletic Association (FHSAA), and a past President and present Member of the Florida Alliance for Sports Medicine (FASMeD). He's also on the Board of Directors of the Florida Orthopaedic Society and is the head team Orthopaedic Surgeon for the Florida Gators football team.
He has published 12 book chapters and 30 peer-reviewed publications in journals such as the Clinical Journal of Sports Medicine, the Journal of Bone and Joint Surgery, and Clinical Orthopedics and Related Research.
Juliana Bright BSc, CPT
---
Senior Editor & Public Relations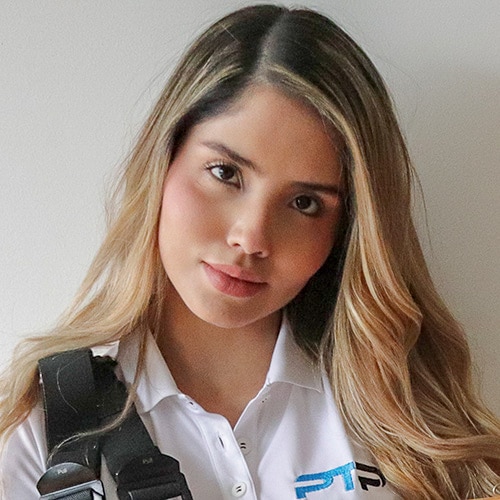 BA in communications and public relations
ISSA Certified personal trainer
ISSA Group exercise instructor
5 years working as a personal trainer
3 years working in personal training sales
Juliana is an an ISSA certified personal trainer as well as a group exercise instructor. Although the majority of her training has been one-on-one sessions, she is transitioning towards group exercise. Her group class specialties is spin, yoga and TRX functional training classes.
PTPioneer.com
---
Personal Training Pioneer
PTPioneer links:
Tyler Read's Amazon Author Page
Hello, visitors to PT Pioneer!
If you have reached this page, I am guessing that you would like to learn a little bit about who I am and why I started this website! My name is Tyler Read, and I am a 32-year-old guy living in my Hometown, Santa Cruz, California.
No matter how far I move away, I always return to this beautiful, sunny beach town. I live one block away from the beach! Even in early March, it is still sunny on most days 🙂
Ever since I was a little kid, I was always interested in sports and fitness. I played every single sport growing up. I started lifting weights in high school because I wanted to get bigger and stronger for lacrosse. I was amazed at how hard work, knowledge, and dedication can change the entire way you look and feel.
Before I started college, I knew that I wanted to get into exercise science so that I could help other people look and feel the way that I do from exercising. Some other interests of mine include traveling, going on adventures, cooking, spending time with my cat (her name is Gatita), playing disc golf, studying Spanish, and working on this website!
Why I started this site about getting started as a trainer
I have been working as a personal trainer for the last ten years since I graduated from Sonoma State University. I graduated with a kinesiology degree with an emphasis on pre-physical therapy. After graduating, I started checking out the different personal training certifications that were on the market.
I knew that I wanted to work as a personal trainer and thought it was a good idea to get certified in addition to my degree.
I quickly became confused about which certification to choose from because so many were available.
I started going around to different gyms and asking the employers what the best certification was. I found that no particular certification dominated the market. Multiple different certifications are legitimate. I started doing research and all of them.
One of the most common questions I get asked from random people in the gym is, how do you get started as a personal trainer?
I decided to make a website that educates people about personal training! That is why I started PT Pioneer. On this website, I will talk about everything you need to know about personal training. I will talk about training tips, different certifications, continuing education, working with clients, different exercises, and how to advance yourself within the industry.
I do reviews of most of the certifications that are on the market today. I have to gather this information by going through the certification myself, doing in-depth online research, and talking with friends/acquaintances that are certified.
I believe that this website will serve as a launching point for a lot of people getting into personal training.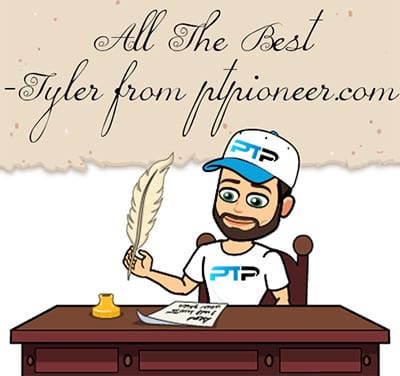 If you have any questions about the editorial process here, send us an email using our contact form.