Welcome to the PTPioneer CSCS Practice Testing page!
In this page, you will be able to test your ability to answer difficult questions found in the NSCA CSCS exam and the domains, specifically.
In this article, PTPioneer offers:
Now, let's dive into some test preparation and see how the NSCA breaks up its Certified Strength and Conditioning Exam.
Get your copy of the ACSM CPT exam cheat sheet and our study plan. It helps immensely in studying for the exam.
Make sure to check out Trainer Academy for premium NSCA CSCS study materials. They have many more practice questions and domain quizzes to help you ace the exam. Read my full review of them here. You can save $100 on their MVP study system with the code: PTPSUB
NSCA CSCS Study Series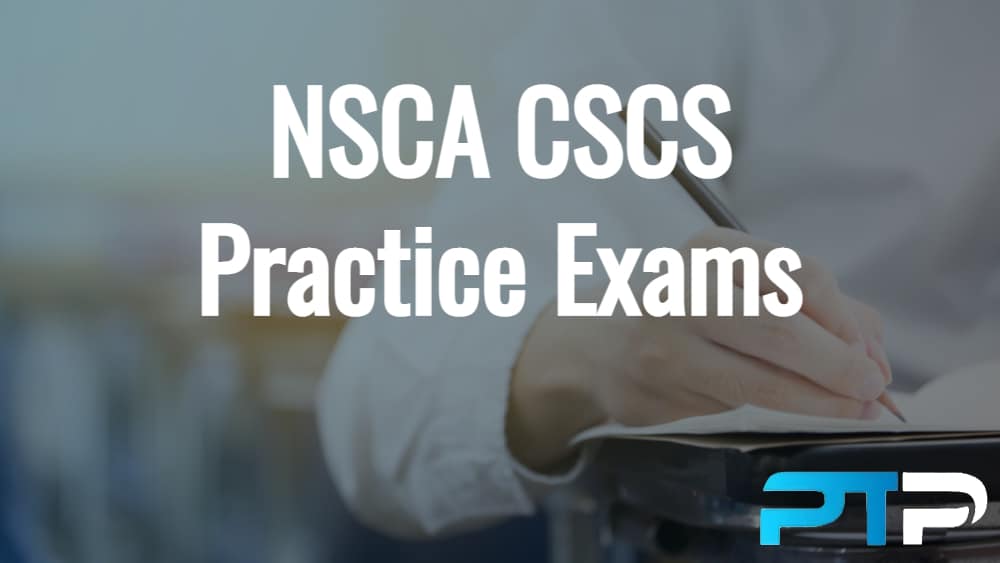 CSCS Scientific Foundations (Section 1): Practice Exam Part 1
CSCS Scientific Foundations (Section 1): Practice Exam Part 2
CSCS Scientific Foundations (Section 1) Quizzes
Domain 1: Exercise Science
Covered in this domain will be:
Anatomy and Physiology
Biomechanics
Bioenergetics and Metabolism
Neuroendocrine Physiology
Physiological Adaptations
Differences Among Athletes
Knowledge of Scientific Research and Statistics
Domain 2: Sports Psychology
Covered in this domain will be:
Psychological Foundations of Performance
Motor Learning and Skill Acquisition Techniques
Mental Health Issues in Athletes
Domain 3: Nutrition
Covered in this domain will be:
Nutritional Factors Affecting Health
Nutrition to Maximize Performance
Common Supplements and Performance-Enhancing Substances
CSCS Practical/Applied (Section 2): Practice Exam Part 1