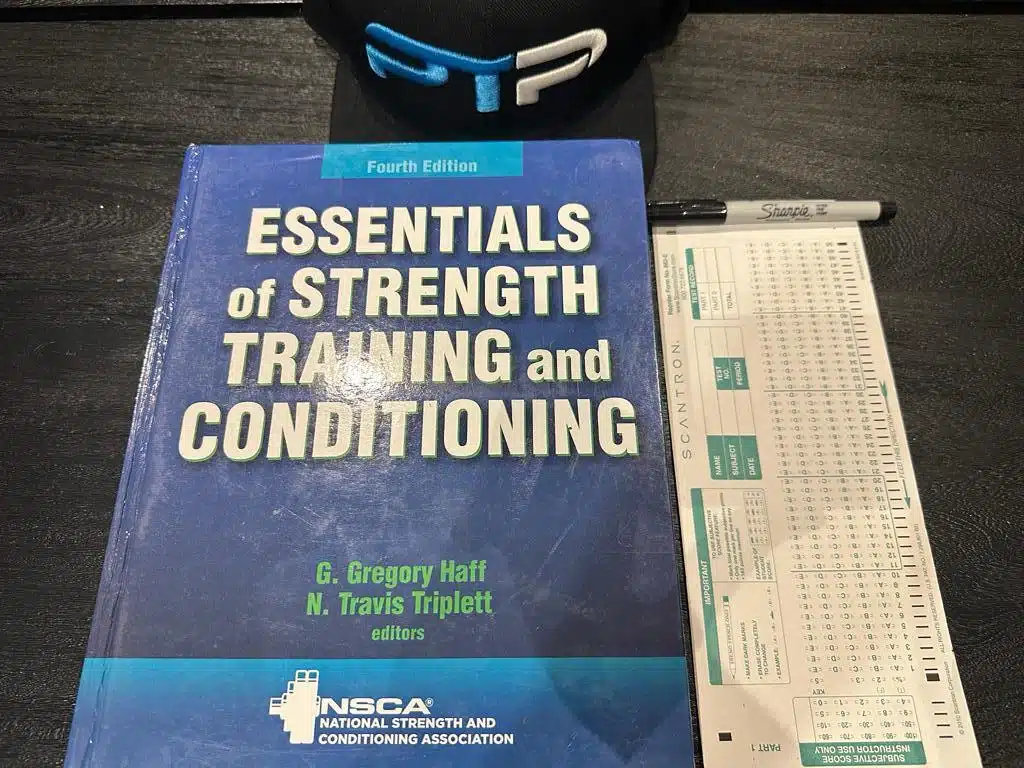 Welcome to the PT Pioneer CSCS Practice Exam page. This page includes over 290 CSCS sample questions covering a variety of subjects and areas of knowledge you will need to pass your CSCS exam and become an NSCA certified strength and conditioning specialist.
I recommend taking as many of these sample questions as you can for maximal test practice. The details matter, and these mock test questions will push the limits of your current knowledge regarding the CSCS content.
Before you begin, be sure to read through my secrets to the CSCS exam below.
Secrets to Passing the CSCS Exam
Secret #1:
Get your copy of the CSCS exam cheat sheet and our study plan. It helps immensely in your ability to study for the CSCS exam.
Secret #2:
Check out Trainer Academy for premium NSCA CSCS study materials. They will reduce your CSCS study time by 50% and have an exam pass guarantee. Plus, the CSCS MVP Program includes over 800 CSCS Practice Questions, so by the time you get through the full program, you will have tons of practice and your mind will be honed for the CSCS exam.
You can also read my full review of the Trainer Academy materials. You can also get $100 off the price their CSCS MVP Study System with the code: PTPSUB.
Trainer Academy is excellent for people and CSCS candidates who want additional resources. Check their website directly to access the materials. All programs get life time access.
Secret #3:
There are a ton of CSCS practice questions here on PT Pioneer. I don't expect you to knock them all out in one shot. With that said be sure to bookmark this page to ensure you can find it for your next CSCS Study Session.
Read my full review of them here. You can save $100 on their MVP study system with the code: PTPSUB.
NSCA CSCS Exam Study Series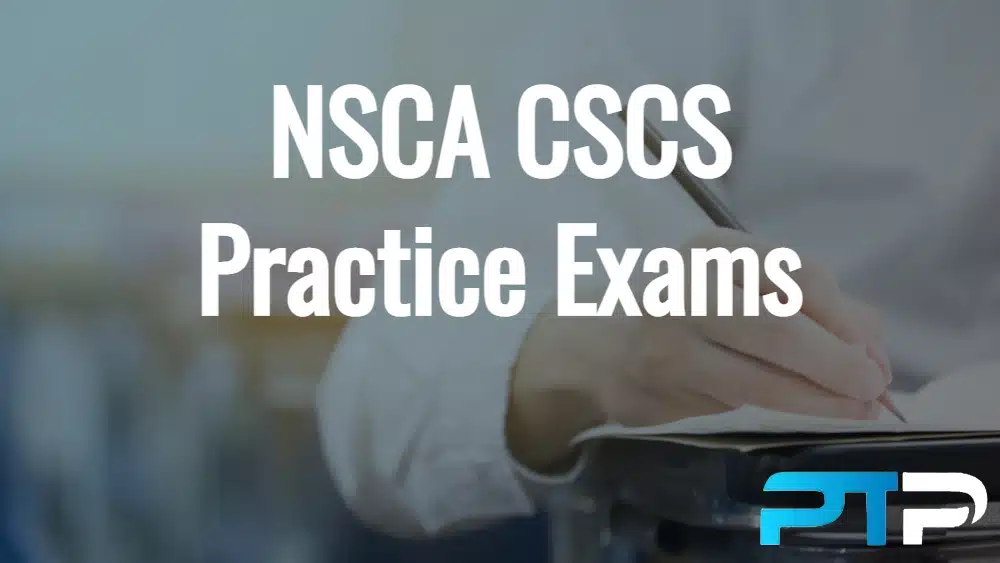 CSCS Scientific Foundations (Section 1) Free Practice Test Part 1
CSCS Scientific Foundations (Section 1) Free Practice Test Part 2
CSCS Scientific Foundations (Section 1) Quizzes
Domain 1: Exercise Science
Covered in this domain will be:
Anatomy and Physiology
Biomechanics
Bioenergetics and Metabolism
Neuroendocrine Physiology
Physiological Adaptations
Differences Among Athletes
Knowledge of Scientific Research and Statistics
Domain 2: Sports Psychology
Covered in this domain will be:
Psychological Foundations of Performance
Motor Learning and Skill Acquisition Techniques
Mental Health Issues in Athletes
Domain 3: Nutrition
Covered in this domain will be:
Nutritional Factors Affecting Health
Nutrition to Maximize Performance
Common Supplements and Performance-Enhancing Substances
CSCS Practical/Applied (Section 2): Practice Test Part 1