Hello and welcome to the most comprehensive review of the NSCA Certification for Personal Training!
On this page, I will be covering all of these basics that come along with personal training certifications:
After you have read through this NSCA CPT Review, you will be able to truly decide if this is the right certification for you.
If you have any doubt about which certification is best for you, I recommend you take the quiz to find out which PT certification is the best fit for you to obtain.
Let's go ahead and dive into all things NSCA and Certifications for Personal Training!
Quick Breakdown: NSCA CPT Certification
Exercise Science Foundations
10
Special Population Training
10
Aerobic Fitness Training
9
Pros
Industry-leading scene and practical application
A densely-packed over a 600-page textbook that blows others out of the water
Great lead-in for future advanced certifications
Respect of being one of the top certifying organizations in the industry
Cons
Lack of online video and audio from the organization
Fewer practice questions are offered than desired
Exam not included in study packages
NSCA CPT General Information
Exam cost: $435 (non-member price)
Study material cost: $435-$1000+
Prerequisites: CPR/AED, High School Diploma
Exam passing score: 70%
Exam pass rate: 72% (2018 data)
Average completion time: 6 months

Trainer Academy Guide
Complete curriculum study preparation
Audio guide, flashcards, and mnemonics
800+ practice questions
Highest exam pass rate
Exam pass refund guarantee
Cheaper pricing than ACSM materials

NSCA Materials
Curriculum study preparation
Video and written curriculum included
Textbook purchased separately
200+ practice questions
No exam pass refund guarantee
$300+ for textbook and prep course (exam not included)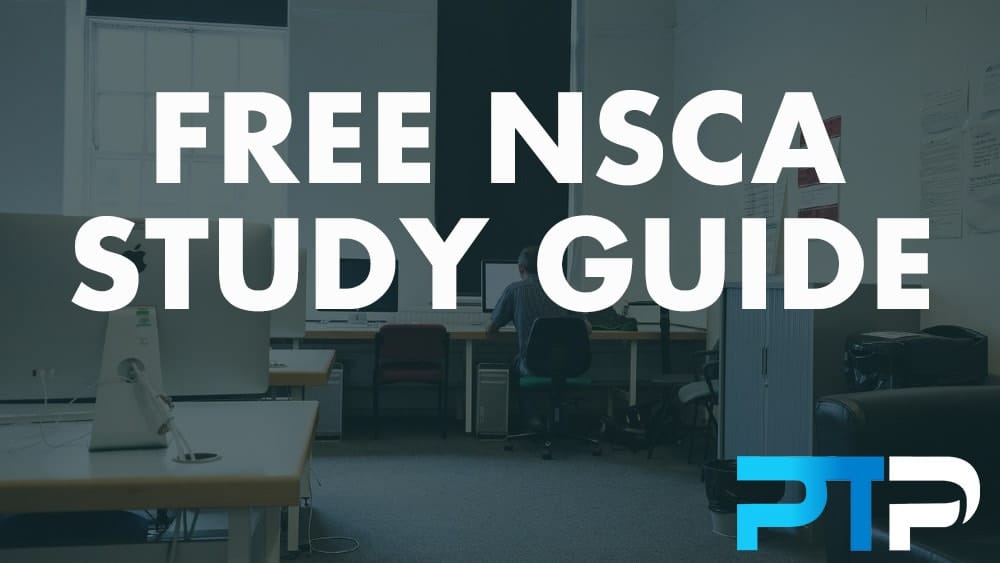 Free NSCA Study Guide
Curriculum material overview
Complete chapter breakdowns
60 practice questions
130 flashcards and cheat sheet
Free from PTPioneer

Let's look at what NSCA stands for as an organization.
NSCA is short for National Strength and Conditioning Association.
This organization is a non-profit organization and offers the best personal training certifications focused on strength and conditioning in the entire industry.
They are well-renowned for their Certified Strength and Conditioning Specialist certification (CSCS), but they have a presence in all aspects of fitness.
For a more comprehensive look at the top certifying fitness organizations in the industry, check out my article breaking down the best personal trainer certifications.
It may be beneficial to compare and contrast the NSCA CSCS vs CPT certifications, so that you know which one is best for you personally. They are for different types of trainers, and we will only highlight some of the main differences in this NSCA CPT article.
The NSCA CSCS is regarded as the best strength and conditioning certification. You will find just about all assistant strength coaches, college strength coaches, and professional coaches with this type of certification.
We even offer an NSCA CSCS free study guide and practice exam for those that are interested.
There are many great strength and conditioning certifications to consider, but NSCA is the best-known one in the industry.
The NSCA leads in practical application, research, continuing education, and networking opportunities while also having a large 60,000 member and certified professional count worldwide.
Most certifications through NSCA are NCCA accredited, and thus held to a high standard, ensuring the quality of materials.
For more help choosing from the best NCCA accredited certifications, I highly recommend you take my quiz below to find out which CPT is right for you.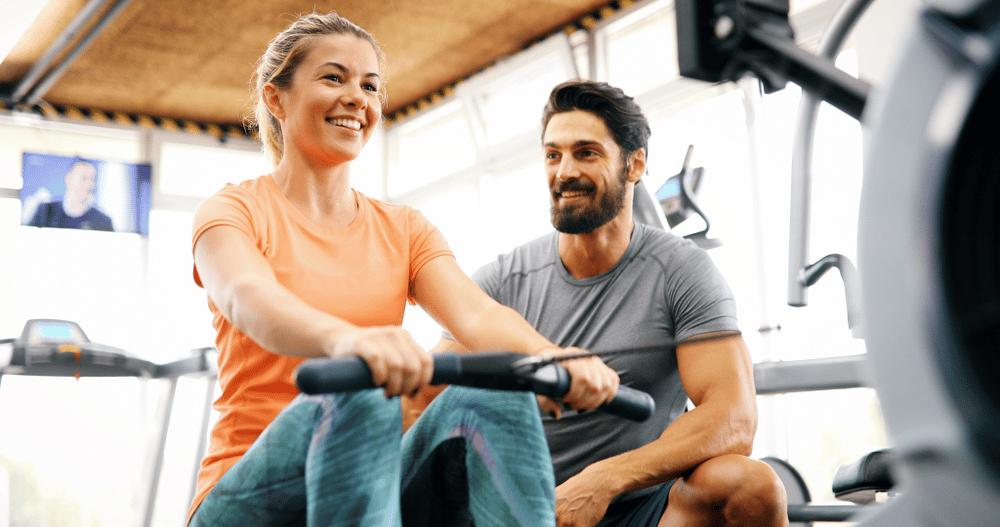 This organization is looking to work with the general population's health and aims to improve athletic performance.
When it comes to athletes' training, I believe that this is perhaps the best option for a personal trainer or future strength and conditioning coach to pursue.
All of these certifications are well-done and will lead to a great personal trainer salary.
NSCA also has great certifications specific to training military personnel, ex-military personnel, fire and rescue, and law enforcement.
So, they have a great and varied set of objectives and possibilities with their certifications like the aforementioned tactical strength coach cert.
As far as NSCA certification requirements go, it is required that learners be 18 years old, have CPR/AED certification, and have a high school diploma.
Let's look into the details and benefits of NSCA membership next!
Before diving into the CPT certification, it is important to know everything you can get through membership with the NSCA. There are three total options for membership.
With all of these membership options, you will gain access to some key NSCA benefits, like:
Journal Access
Member Only Content
Community Networking
Discounts
Member Perks
Free CEU Access
NSCA TV Access
First, there is the NSCA student membership, which is $70 every year.
This is available for full-time undergraduate and graduate students and must be verified to receive this valuable membership for this low price.
Second, there is the professional membership, which is $130 a year.
This full access is given to professionals or future professionals working on current certifications through the NSCA. The discounts are quite valuable, and the price is reasonable for the industry.
Exclusive PTP CPT Offers



Gold Standard Cert

Most Popular Cert

Best Study Materials

A Good Option

A Good Option

Best CPT for you?

The final membership type is the CPI membership, which comes in at $362 per year.
This final membership is quite valuable, as it includes everything in the other memberships, plus the important feature of NSCA liability insurance and more.
Personal training insurance is a valuable thing to include with this membership. It is definitely worthwhile for a new trainer who knows they will retain a good number of clients.
Now that I have gone over those features, I will dive into the actual Personal Training Certification Review.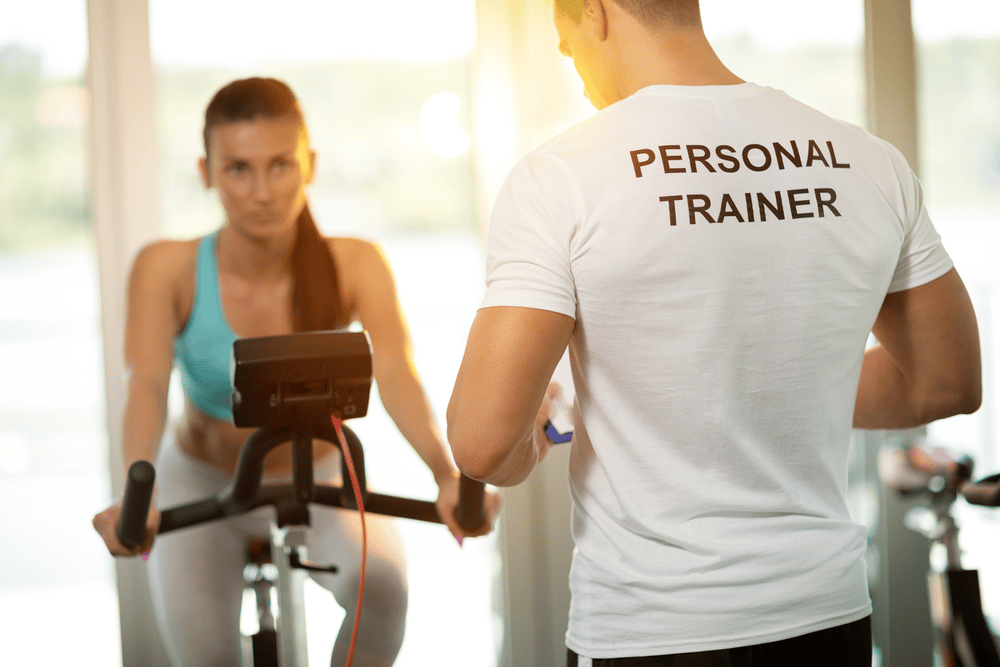 This certification for personal training is a top cert within the entire personal training industry. The name NSCA garners much respect, with the main focus coming in the strength and conditioning field.
The NSCA personal trainer certification is still very good, and it can lead to advanced certs more easily. There is even a solid market for small group personal training for those certified with the NSCA CPT.
A CPT certification means that you will be expected to have basic knowledge in the prescription for safe and effective exercise programs as a personal trainer.
NSCA certified personal trainers will be well trained in all topics relating to health and fitness. This certification guarantees a solid personal trainer salary.
The NSCA CPT certification stands out in the industry along with the other top dogs by having the NCCA accreditation. This is the gold standard for the industry and allows employers to know the quality of certifications.
The NCCA, or the National Commission for Certifying Agencies, is a nationally recognized organization that makes sure that certification exams cover the requirements to test individuals on the information needed in the job.
Other top certifications like ACE or NASM also have the NCCA accreditation, so it may not just be NSCA. However, it still sets them apart and validates the certification in the industry.
Ler's see some of the basic requirements that are needed for Certification from NSCA for their CPT certification:
You will need to be at least 18 years old
You should have obtained a high school diploma, or an equivalent, like a GED
You need to have valid documentation readily available for the exam
AED and CPR certification is required, no alternatives to them
When it comes to the pricing of the certification and the study materials, it is more towards the higher end of the industry, and this stresses the value you are getting. If you want a top certification, you will be paying top prices.
The exam and the study materials are sold separately, which is confusing compared to other organization packages. But, it is good to note that before going in.
I will expand on the pricing options later on the page, but just know that a basic exam package comes in at $435 for non-members and $300 for members. The pricing will be more detailed in the next section when I discuss each package they have available.
NSCA membership is a great value to consider, not just for the discounts but also for the benefits you get after certification that may advance your abilities as a trainer.
When considering your career opportunities after getting certified by NSCA, it is important to note that your potential jobs will not simply be limited to the gym.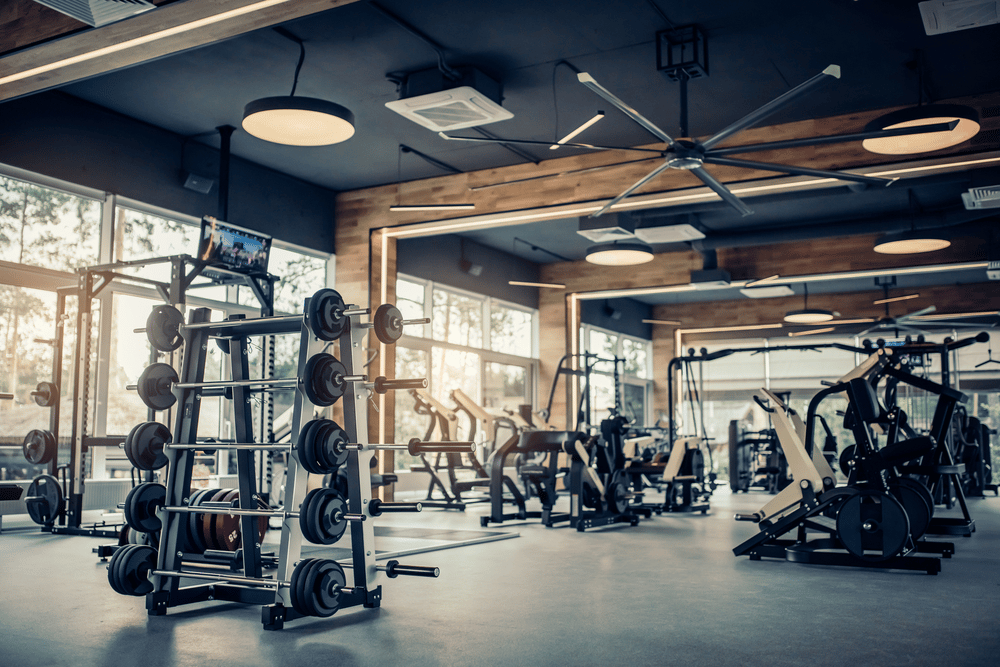 It is very common to see NSCA CPT-certified individuals working in places other than simply gym settings, like high school coaching, football strength coach, and similar fields. You should not limit yourself with your certification from this excellent strength and conditioning organization.
This CPT certification ranks among the top personal trainer certifications that we have reviewed.
Let's move into more specifics in the next section. Specifically, I will be discussing the cost for you to go through this great program.
There will be four different options to purchase, one of which is strictly an exam-only option, and the other three are different study packages that do not have the exam included with them.
So, keep in mind that you will have to purchase the exam and then separately purchase the study materials, essentially making a study program into two separate purchases. This is a slight negative, but it still has all of the necessary options with other organizations.
Exam-Only Package
The NSCA CPT exam registration fee will have two options depending on the candidate attaining a membership or not.
The non-member rate is a hefty price of $435, while simply becoming a member reduces this price to $300.
This alone makes the membership worth it since the difference is essentially that exact amount.
NSCA-CPT Digital Package
The NSCA CPT Digital package is here to help people become familiar with the style of questioning and the scope of the materials included in the certification exam.
It simply includes an NSCA CPT study guide and more than 200 practice questions to assist with readying for the exam.
The estimated value is $214, but it may be purchased for a non-member price of $202 or a member price of $152.
NSCA CPT Essential Package
This is ideal for someone already familiar with exercise science and probably has a degree in the field.
It will include just the basic materials needed for studying, which will be the NSCA textbook, Essentials of Personal Training 2nd edition, the NSCA CPT Study Guide, and over 200 practice questions.
The estimated value of this package is $323, but it can be purchased by a non-member for $290.70 and by a member for $240.30.
NSCA CPT Essential Plus Package
This final package is the most comprehensive. It is intended for people who have little to no experience in exercise science or simply wish to have the most NSCA study materials possible to guarantee a pass.
This package will include the Essentials of Personal Training 2nd Edition NSCA personal training textbook, the 3rd Edition Exercise Technique Manual, the NSCA CPT Study Guide, Over 200 practice questions for the certified personal trainer exam, and some more small items.
The package has an estimated value of $567, but it can be purchased for a non-member price of $511 or a member price of $455.
So, is NSCA worth the money?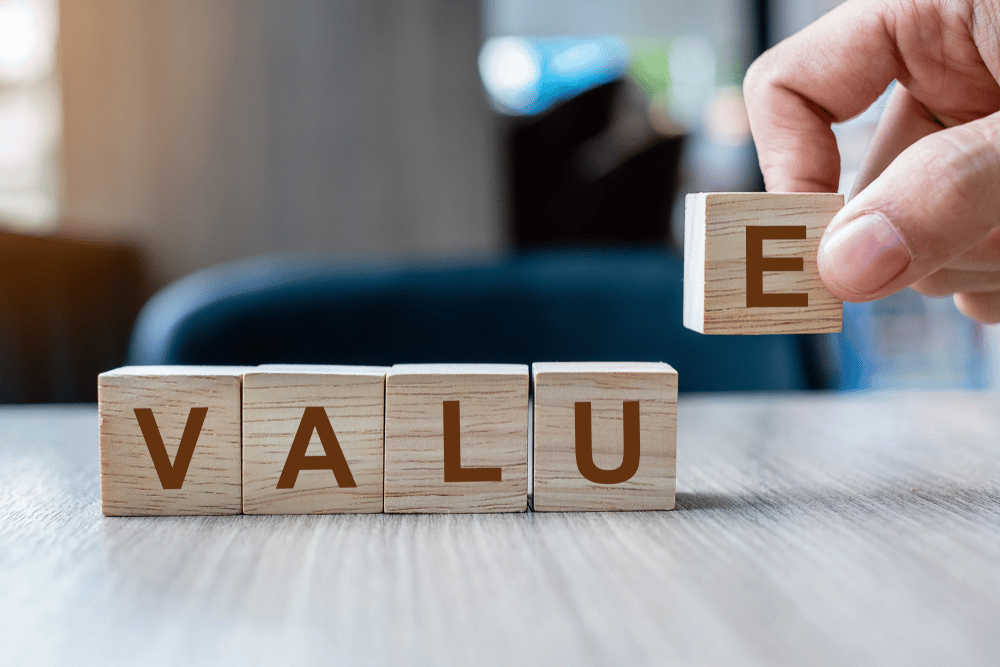 NSCA has prices up there with the best in the industry for their study packages and exam together. Still, NSCA has some of the best materials in the industry and is one of the most respected personal training certifications.
NSCA is 100% worth the prices they set for their materials as NCCA accredited program, and when partnered with the NSCA membership costs and benefits, it is beyond worth it.
You can kickstart your NSCA CPT studying today by checking out my free NSCA study guide and practice test, which will give you a better feel for what to expect from the NSCA.
If you are stressed about spending money and potentially failing the NSCA exam, I recommend purchasing a third-party study package with an exam pass guarantee such as the Trainer Academy NSCA CPT MVP Study Bundle.
That wraps up the essential information regarding the study program packages that NSCA includes; let's move on to breaking down the study materials to see how well they focus on each material that I rate for.
NSCA CPT Study Materials/Content Coverage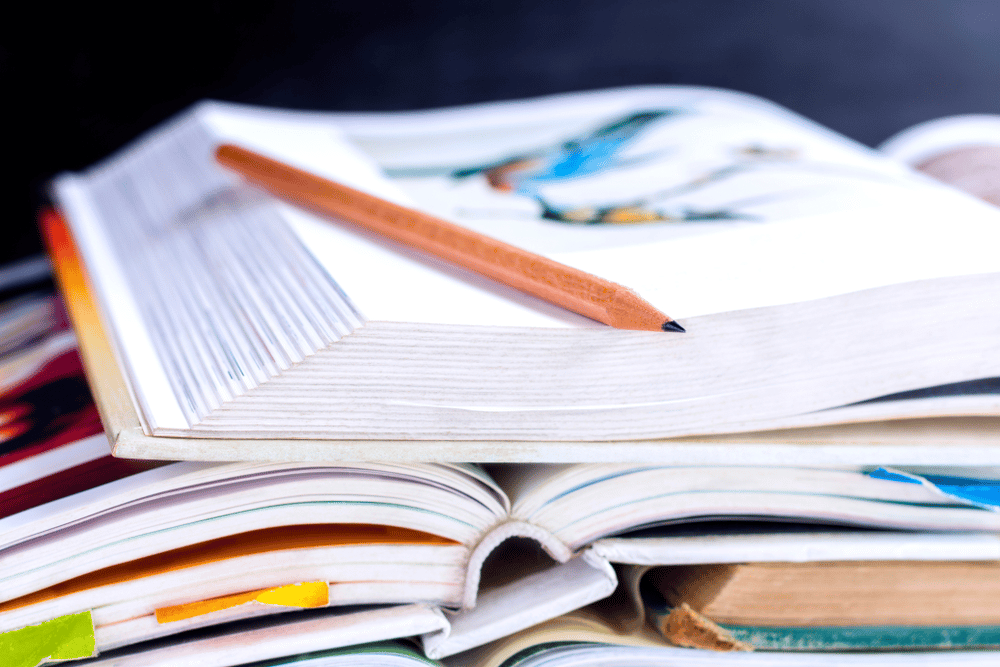 NSCA does an excellent job providing value and breadth of knowledge throughout their textbook and study manual.
This section will mainly focus on the textbook's inclusions, as it is the primary study material for anyone seeking to certify.
The textbook for the CPT certification is known as the Essentials of Personal Training 2nd Edition. This book will have a wide array of materials and an excellent focus on strength and conditioning.
Exclusive PTP CPT Offers



Gold Standard Cert

Most Popular Cert

Best Study Materials

A Good Option

A Good Option

Best CPT for you?

When it comes to the breakdown, I have 25 chapters spread across over 600 pages. This may sound overwhelming, but I believe that it has one of the best layouts of any personal training textbook.
Each chapter has a well-defined and unique topic so that you can track down the exact thing you may be searching for when studying.
Here are the titles for the 25 chapters in the NSCA Essentials of Personal Training textbook:
This is unique as some personal training textbooks will not separate training styles to a great enough degree, and if you need to find something, it may feel like it could be in any number of chapters.
You will have no problem pinpointing everything you need and distinguishing the materials found in each chapter.
The study materials are physical and not online, which may be a positive or a negative, depending on what type of person you are. I would love to see an option for an online study portal or some PDF textbook form for those that prefer digital content.
Let's dive into each of the seven categories I look at to see what NSCA does right and wrong for each.
Exercise Science Foundations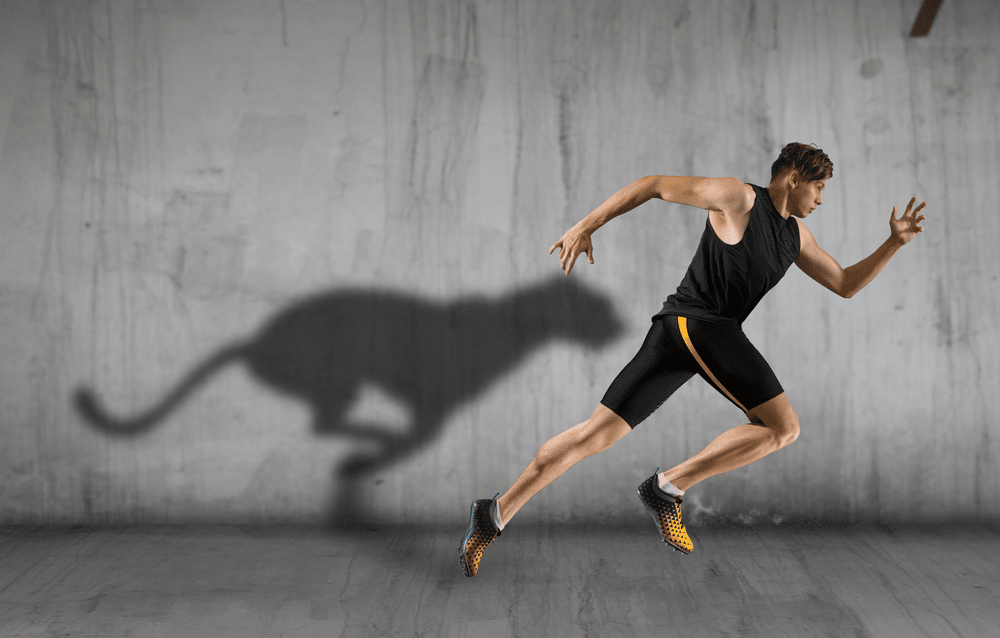 The foundations of exercise science are perfectly covered within this textbook. This organization is as good as they get when compared with other CPT certifications.
There is extensive coverage over topics like biomechanics, bioenergetics, physiology, and more.
The groundwork laid by the textbook in terms of exercise science is exactly what should be strived for by all other organizations.
Not only is it perfect in this category, it even adds a lot of foundations that will be used in other certifications like nutrition and strength and conditioning. You get more than your money's worth when it comes to exercise science topics.
There are a total of 8 chapters spanning one-fifth of the book to go over exercise science. This should be a major focus in studying for the exam, and it can be quite a challenge for people who do not have any experience in the field.
For example, you will be going into great detail regarding things like Muscle Fibers or Krebs Cycle. You will need to know things as specific as the breakdown of muscle fibers and myofilaments, all the way to the input and output of the Krebs cycle.
It can get quite specific, and this is very good for a personal training textbook.
Behavioral Coaching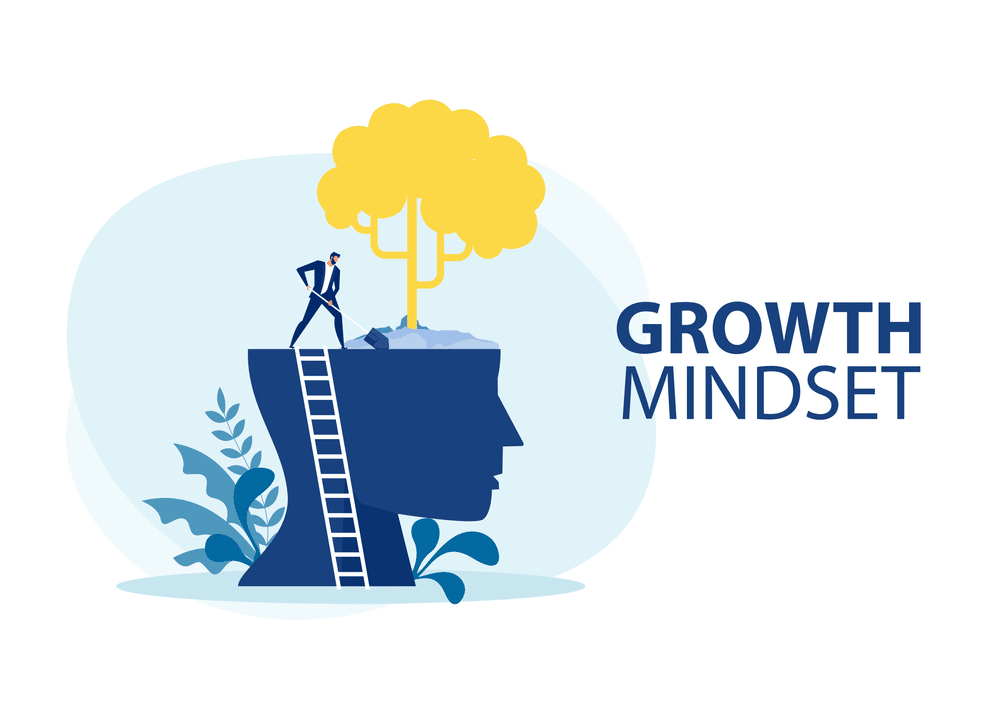 This is the least valued section of the study materials and something I would like to see expanded in the future for NSCA's CPT certification.
They do well with the section that connects to this, which is client screening, but this certification is lacking when it comes to helping future trainers with their coaching and goal setting.
In my opinion, this is easily offset by the level of expertise and knowledge they have in all other sections, but it should be noted that this part of the text is sparse.
Chapter 9 will be the only location where this is focused, and it is not for a long time before they skip right to the health appraisals and screenings.
This section has received the lowest score of all sections in my grading, which is a 3/10.
Client Health Screening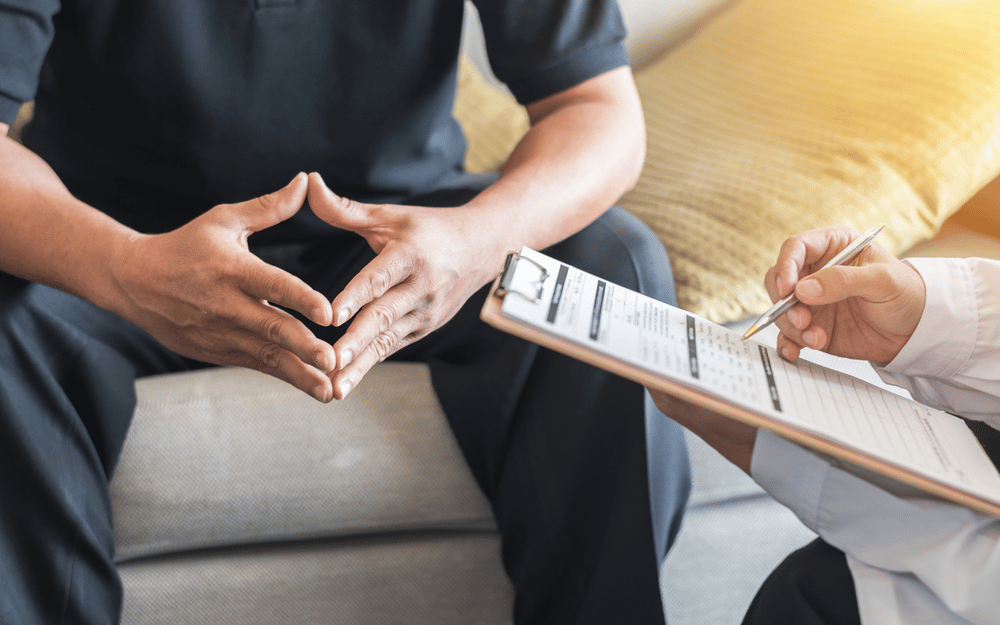 Client Health Screening gets a good amount of coverage and emphasis on all of the documents needed for various scenarios personal trainers will run into.
You can find every one of the mentioned documents throughout the text and online. They are easy to understand, and the textbook nails down their uses and the importance regarding the personal training scope of practice and connections with other medical professionals.
It is great to see the importance of medical clearance and how many options and scenarios exist for health screening.
This section connects directly to the next section, which is on movement screening. Both screening sections are in the same domain in this textbook.
Movement Screening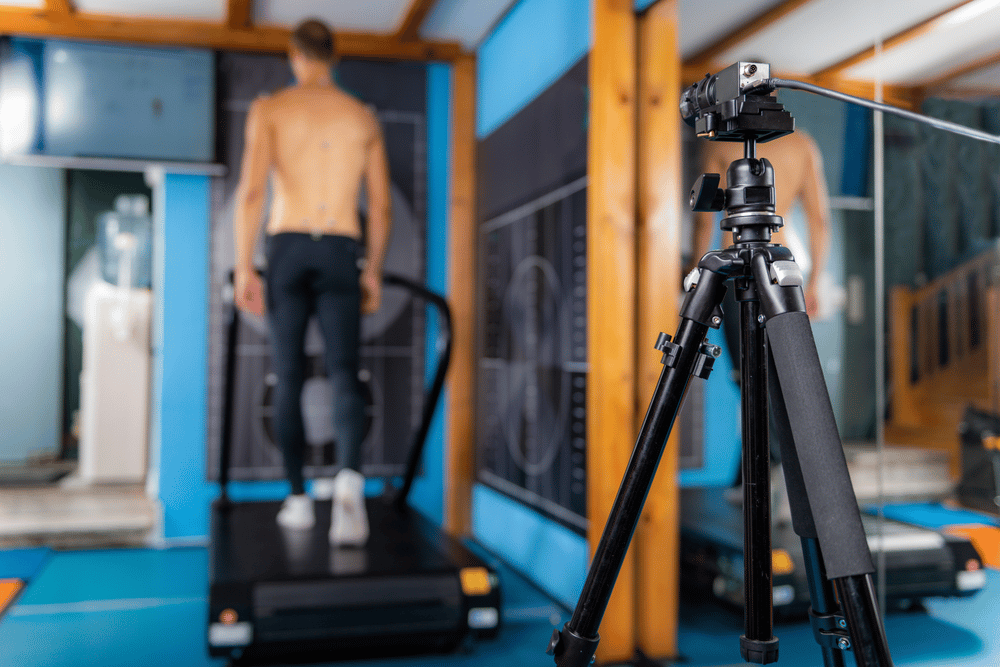 Movement screening continues right after the textbook starts the health screening section, and it has a great amount of importance in this area.
The level of focus NSCA has on training athletes has really allowed the organization to get movement screening down and perfect in text form.
Not only do they have chapters focusing on proper fitness assessment and exercise technique, but they also go into detail about the proper selection and administration of these screenings of movements.
It is a perfect example of how a training organization should go about screening its clients.
They even touch on how these topics could look different for various populations, and that can help guide the future personal trainers and will easily transfer over to their career with clients.
There are many exercises for which they describe in great detail; for example, take a look at this picture describing the supine hip lift above.
This would usually be an exercise that would not get a dedicated section in a fitness textbook, but that shows how detailed they get.
I must add that the detail for movement screening and exercise technique only gets better when looking at NSCA's 3rd Edition Exercise Technique Manual. This piece of study material completes this section.
This material also assists in injury prevention by knowing what a person's movement history looks like. Human Kinetics is an important aspect of training that not all certs get downright.
Resistance and Aerobic Fitness Training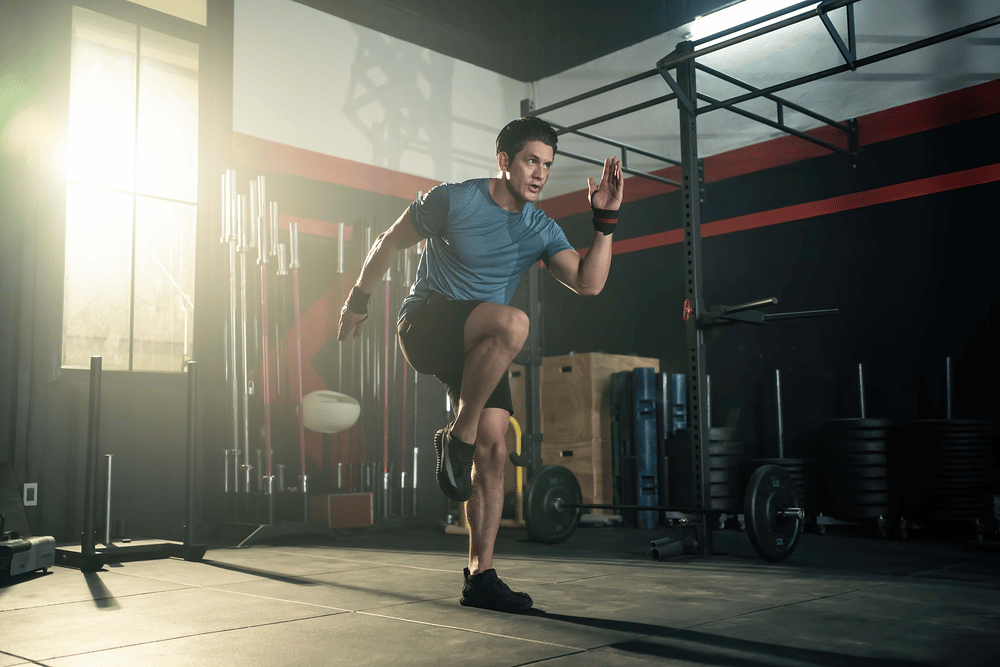 Resistance Training and Aerobic Fitness Training are both excellently taught within the Essentials of Personal Training Textbook. They both get more than one chapter, and this aids in finding specifics for both training styles.
The amount of detail and level of importance placed on resistance training and aerobic fitness training is outstanding.
The textbook even goes as far as differentiating the training for the general public and the work that should be done with athletes. Normally in a personal training textbook, you would only see the general public mentioned, as this is the typical audience for this certification.
But, due to the NSCA and their close relationship with strength and conditioning, athletes get the focus in this CPT certification. This is a shining example of both forms of training done right in NSCA personal training.
If I changed anything, it would be to label the advanced aerobic fitness chapter, the plyometric and speed chapter, equal to the resistance training for athletes chapter. The naming makes it a tad inconsistent, but the material within is in line with the intent.
Special Population Training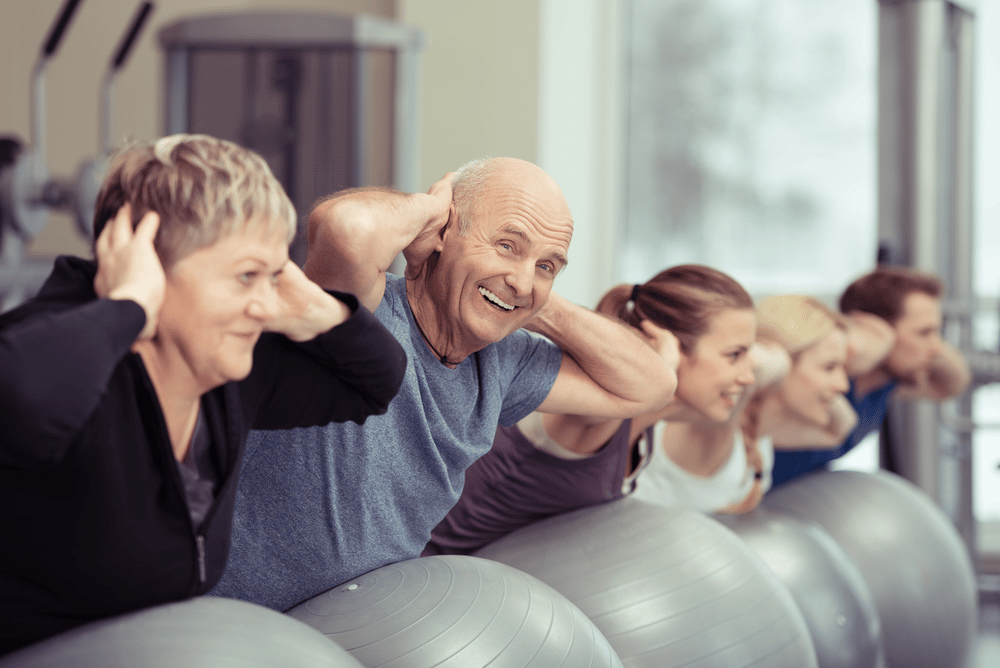 The training of Special Populations is done well, and perhaps what makes this even better than other certifications is that specific populations and conditions are grouped into their own separate chapters.
Usually, one chapter is dedicated to special conditions deviating from the general population, but NSCA and their CPT certification choose to make this into six different chapters.
The material here ranges from personal training for seniors to any population group with special considerations or contraindications to exercise.
The value here is excellent and will help any personal trainer cater to the specific needs of their clients with more individualized programming needs.
NSCA Nutrition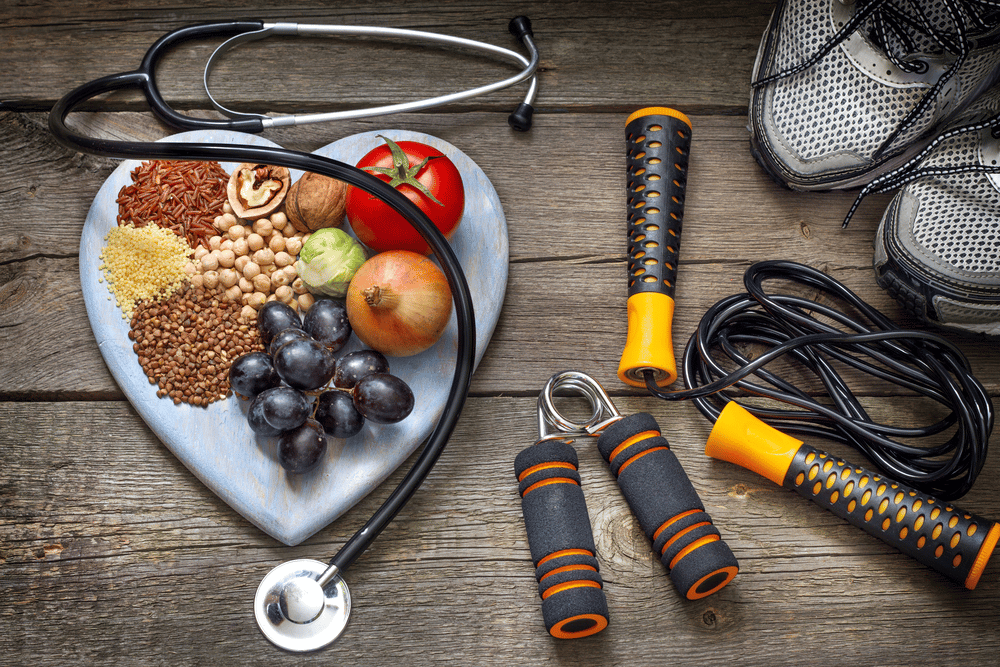 NSCA sets a solid standard for nutrition in CPT certifications. They don't have their own nutrition certification, like most other organizations.
The other CPT programs that compare to NSCA all have their own nutrition certifications and specializations. Thankfully, this does not register as a negative for NSCA, unless a person specifically wants their CPT and nutrition certs to be from the same company.
NSCA stays well within the scope of practice for trainers and makes sure that all learners know what they can and cannot do for their clients in nutrition terms.
From there, they teach all of the basics that trainers will come to hear from their clients.
These will be the topics like weight gain/loss, dietary choices, and topics on supplementation.
Trainers are not likely to have any problems when it comes to nutrition advice and consultation, they may even be inspired by the information n this certification to go on and get specialization in the area.
Now, let's see how the certification exam is handled.
NSCA CPT Certification Exam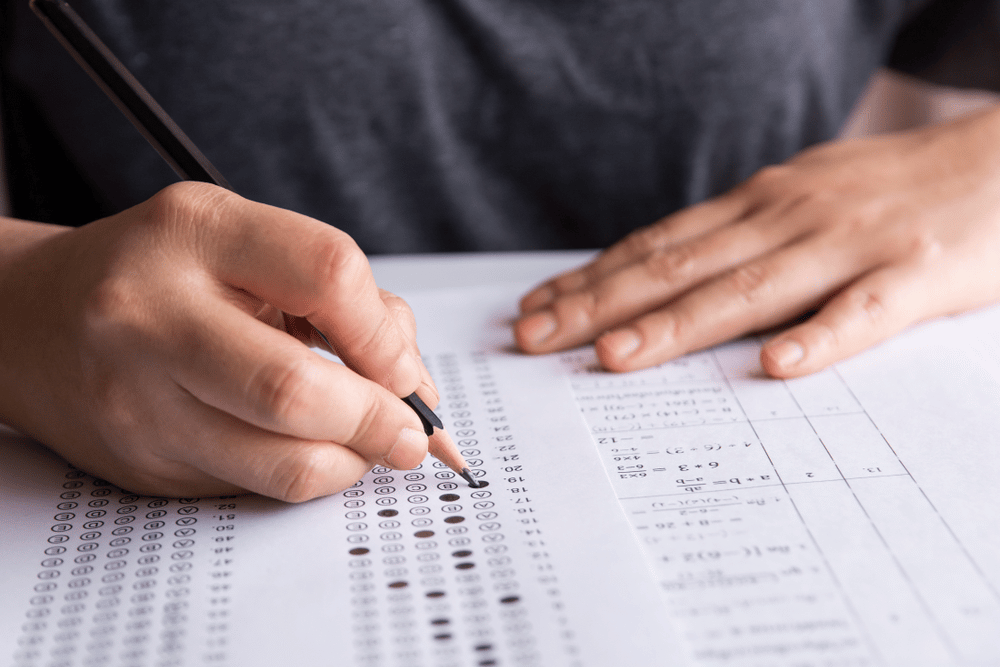 The NSCA CPT exam comprises 140 scored questions and 15 non-scored questions, which are used for future testing purposes. This must be done within 3 hours.
The exam looks to test the candidate and their knowledge and ability in these four domains:
Client consultation/Fitness Assessment (23% of the test)
Program Planning (32% of the test)
Techniques of Exercise (31% of the test)
Safety, Emergency Procedures, and Legal Issues (14% of the test)
The NSCA-CPT test has at least 25 video or picture CPT test questions to look into knowledge across multiple domains.
The pass rate for the test as of 2019 was 72%. This is much higher than their strength and conditioning certification but still not even close to a guarantee to pass the exam.
You want to make sure you are as prepared as possible for this certification exam, as the NSCA CPT exam questions can be challenging.
You need to wait 90 days before you are allowed to retake the CPT certification exam.
It is good to seek out NSCA practice exams to get a feel for the question styles and how you need to study during the exam preparation.
PTPioneer offers an NSCA CPT practice exam free on the site.
Recertification for the NSCA organization is made different than with other training certifications.
They operate on a three-year period for recertification, so you will need to know when you are getting your certification within the entire three-year period.
For simplification purposes, you need about 2.0 Continuing Education Units or CEUs. CEU's must be achieved from qualified organizations that the NSCA deems worthy.
Essentially, 2.0 continuing education units will boil down to approximately 20 hours of attendance for a class of some kind, 2 hours of presenting for a certification class, or a mix of set hours for publication authorized by the NSCA.
You must report the hours to the NSCA for approval, and it does make the entire process a bit more complicated than all of the other organizations. Still, once you are reporting your attendance hours, presentation hours, and publications, it becomes much easier.
It is always a good idea to know where you can get some easy CEUs for recertification, especially when the time is getting close.
The organization also offers its own NSCA CEU courses for people to look into.
Make sure to check the official NSCA website for the most current and accurate recertification requirements.
PTPioneer Review Methodology
I based this expert review of the NSCA CPT on the following criteria:
The opinions of experienced personal trainers in the fitness industry
An in-depth review of the quality and pricing
The typically reported information that comes from trainers who has passed the certification exam
Many other CPT certifications and other entry-level fitness certs
Frequently Asked Questions (FAQ)
The NSCA is one of the top organizations in the industry, up there with NASM and ACE, but they are known more for their Strength and Conditioning certification.
Thankfully, their CPT certification deserves the same level of respect, and even stands out from the competition in its exercise foundations, resistance training, and special population training aspects.
The pros and cons of NSCA definitely weigh in the favor of the pros. It is one of the best personal trainer certifications on the market.
This certification is near perfect if it would just include more behavior coaching within its programming, and also refine some screening aspects to stand out.
I would give it a solid 8.6 out of 10, with most categories scoring near 10s.
The NSCA CPT is not the best that we have reviewed, but it does ok against certifications when we compare, like NSCA vs ISSA, or NSCA vs ACE.
I hope this NSCA certification review of this absolutely solid CPT cert has helped you make decisions on your future career as a personal trainer!