Welcome to PTPioneer!
Today's article is a detailed review of the 6 best Group Fitness Certifications for personal trainers interested in group fitness training, in which I'll compare each one based on the following:
After reading this entire article, there's no doubt that you'll be able to choose a group fitness certification with utmost confidence.
However, if you're still undecided, even after reading, then I'd highly recommend that you take the quiz to get an estimate on which group training certification is the best fit for you overall.
Let's take a peek at each of my best group fitness instructor certifications below.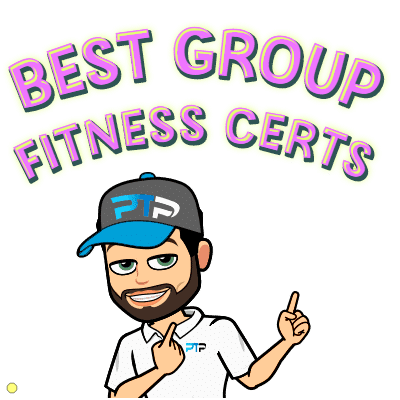 The Best Group Fitness Certifications
In case you haven't done so already, be sure to check out my articles on the following:
Interested in health coaching?
You can even learn how to become a health coach.
Having additional certifications to complement your group instructor certification enables you to provide more services.
The more you're able to do to help more people live better lives, the more money you'll earn.
And one of the group fitness and personal trainer benefits is simply that you're making a living by helping others.
In my perspective, the top two group exercise certifications are definitely the ISSA Certified Group Exercise instructor (ISSA-GEI) and the Fitness Mentors Virtual Group Fitness Instructor (FM-VGFI).
However, I do favor ISSA for the following reason.
The ISSA-GEI has extreme value, especially if purchased in the ISSA Elite Trainer package.
This includes their ISSA CPT program, ISSA Nutritionist certification, and a third of your choice, which in this case, could be the ISSA-GEI.
There's no doubt you'll earn more money once certified as an Elite Trainer than you spent shelling out to cover your overall personal trainer certification cost.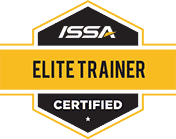 Keep in mind, too, that ISSA occasionally runs deals on their website for the Elite Trainer program, so if it's up for grabs, consider going for it while you can.
If there's currently a deal on the Elite Trainer program, it's pretty tough to pass up.
1) ISSA Certified Group Exercise Instructor (ISSA-GEI)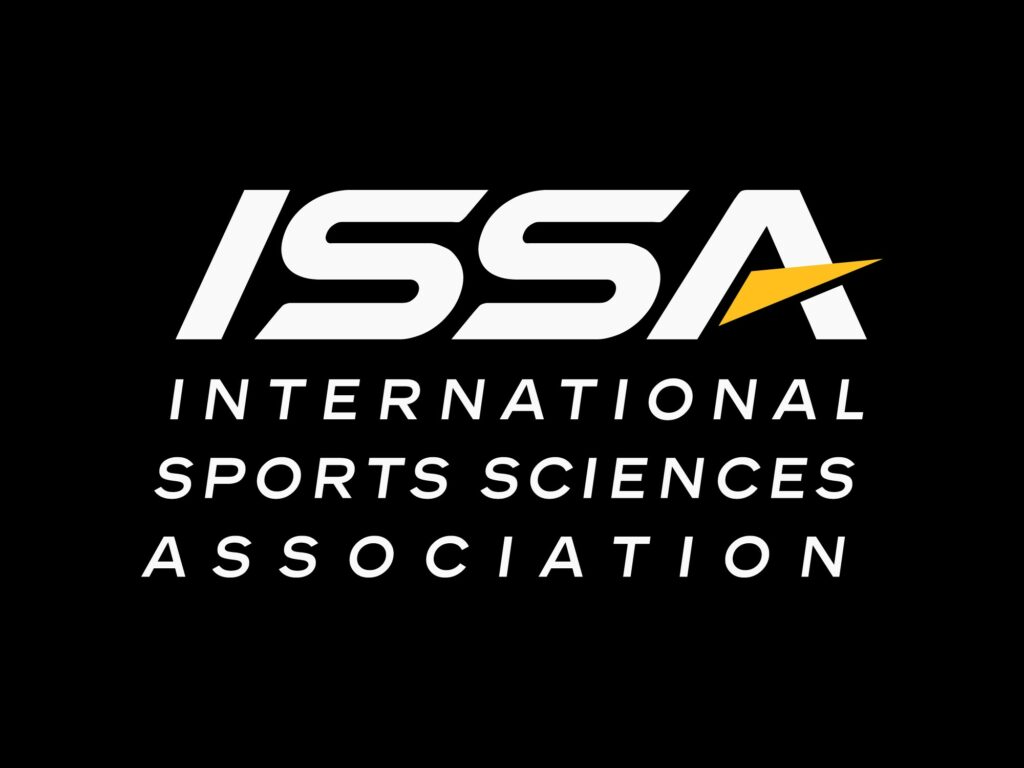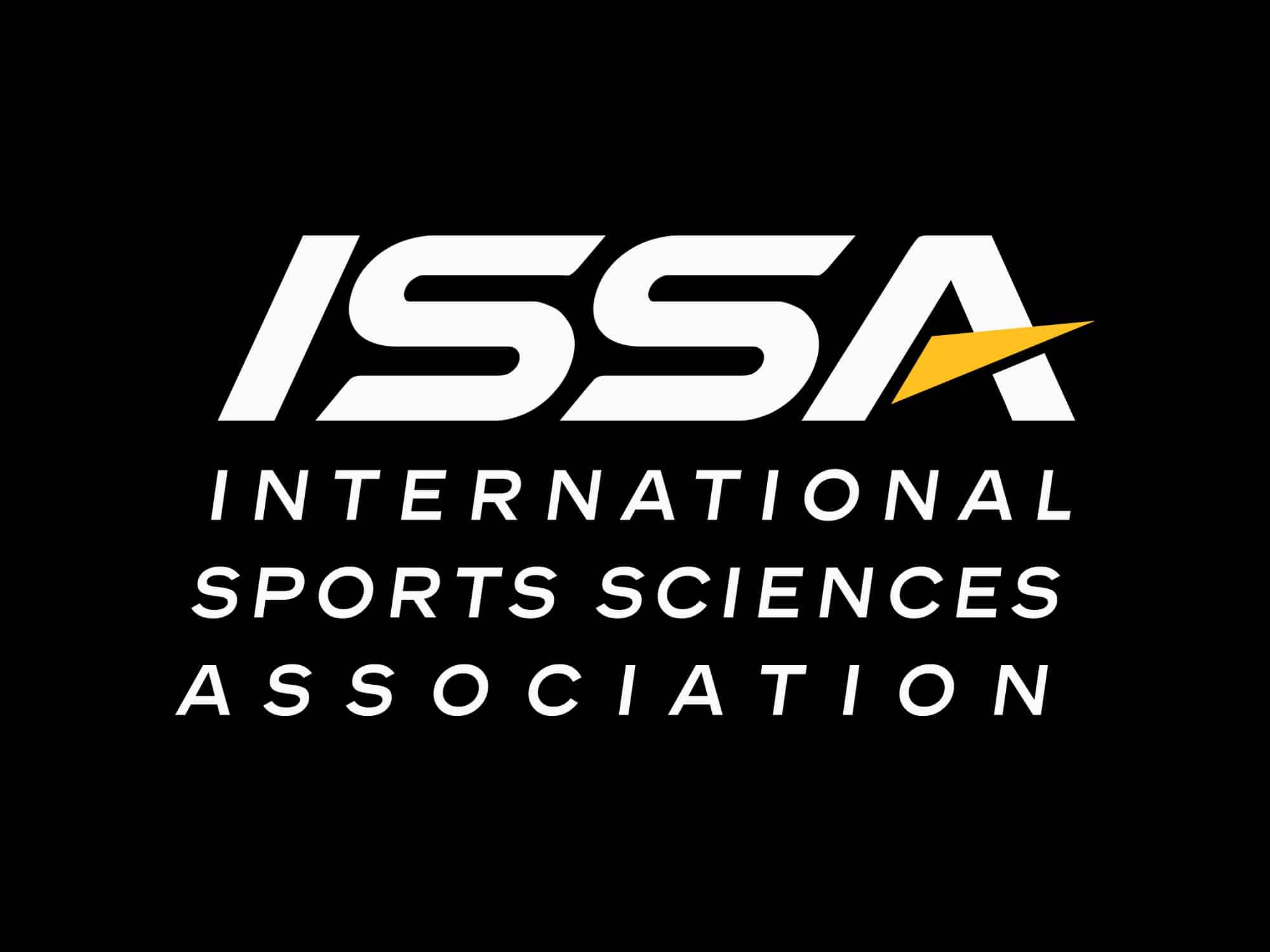 The International Sports Sciences Association Certified Group Exercise Instructor (ISSA-GEI) is one of the newer group fitness certifications on the market.
It has a heavy focus on creating effective yet safe programs for a wide variety of clients and capabilities.
With the ISSA group fitness certification, you'll discover your training style, the essential training equipment you'll want to work with, and how to market your class and expand your business.
So not only does ISSA teach you how to become a group fitness instructor, but ways to market your class and training, which thus increases your overall personal trainer salary.
Highlighted below are some other things you'll learn from the ISSA-GEI:
Performing safe fitness assessments
Effectively programming routines for a variety of clientele
Different types of classes (i.e. flexibility, endurance, strength, or cardiovascular fitness)
Choosing the perfect equipment for your specific class and objectives
Marketing yourself as a group fitness instructor and growing your business
Overall, you'll learn a great deal.
Heck, I wouldn't be surprised if you become the one clients reach out to for some personal training tips or even tips for beginner core workouts.
If you're truly good at what you do, then class members may become potential personal training clients and vice versa.
How do you study for this certification?
In this next section, let's explore the ISSA-GEI cost, study materials, and exam.
ISSA-GEI Cost, Study Materials, and Exam
Although the ISSA-GEI certification is highly reputable and provides outstanding fitness instructor education, it is among one of the cheapest personal training certifications.
When you purchase the ISSA-GEI, you will receive the following:
The main textbook
A study workbook to guide you through the textbook
Access to their online exercise lab (which includes 250 animated exercises)
Free access to an ISSA-certified group exercise specialist for assistance
Practice quizzes and tests
Access to the online student forum,
A free, professional website designed for you
You can study at your own pace using a wide variety of the study materials provided to you, and whenever you are ready to take the exam, you can hop right online and do so.
Since you don't have to go to a test-taking facility in order to get certified, this group fitness training certification is international.
The ISSA-GEI is accredited by the Distance Education Accrediting Commission (DEAC).
Founded in 1926, the DEAC is a private, non-profit organization that operates as an institutional accreditor of distance education institutions.
As far as cost is concerned, this certification typically ranges between $599 and $799, however, ISSA offers a monthly payment option for those who prefer it.
Although this is the newest group fitness certification, it is already one of my top choices for those who envision themselves as successful trainers.
2) Fitness Mentors Virtual Group Fitness Instructor (FM-VGFI)

Fitness Mentors (FM) built up quite a significant reputation in delivering second to none career guidance and business acceleration strategies to fitness professionals worldwide.
Today, they also offer a suite of fantastic health and fitness certifications fully accredited by DEAC.
This puts FM in league with all other legacy certifying agencies such as ISSA, ACE, and NASM.
Although FM still has a long way to go before it can claim the same heritage, its strides with its online and entrepreneurial take on fitness have them poised to be the dominant institution in the next phase of fitness.
In my perspective, this alone is what makes FM one of the best online trainer certifications.
Their Virtual Group Fitness Instructor Certification (FM-VGFI) takes the traditional approach of group fitness and adapts it to the online fitness sector.
This exclusively online course is not only designed to teach you how to become a group exercise instructor but more so, to help you take over group fitness from across cyberspace.
Especially if you envision yourself as an online trainer, then this course is probably the best for you.
Don't get me wrong, this has everything that a general live/in-person group exercise certification has, but it includes plenty of information on how to be a successful group exercise coach digitally.
Let's check out exactly what you'll get.
FM-VGFI Cost, Study Materials, and Exam
The FM V-GFI alone typically costs $499, and comes with the following:
Certification exam
Digital textbook
Audiobook
Video lectures
Business growth assignments
Programming templates
Student support
However, when it comes to Fitness Mentors certification programs, and even other fitness certifications in general, it's always best to go for entire package deals if you can.
FM deals include at least one extra certification at a significant markdown on both.
For example, the FM Pro bundle would include the FM V-GFI and two other certifications for just $899.
The study materials are pretty good, and that's excluding all the extras you'd get with a bundle package.
The exam is a 50-question multiple-choice exam administered entirely online.
You will be allowed to attempt it three times before the retake policy kicks in, and the retake policy requires that you pay $50 to retake the exam.
To pass and eventually become certified, you'll need to score at least 70% overall.
Just like the ISSA-GEI, you can also pick up the FM V-GFI by itself or as part of a package deal.
And package deals are highly recommended if you plan on doing any other type of training such as personal training, health coaching, etcetera.
3) ACE Certified Group Fitness Instructor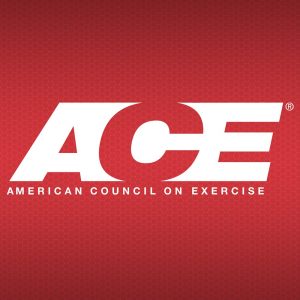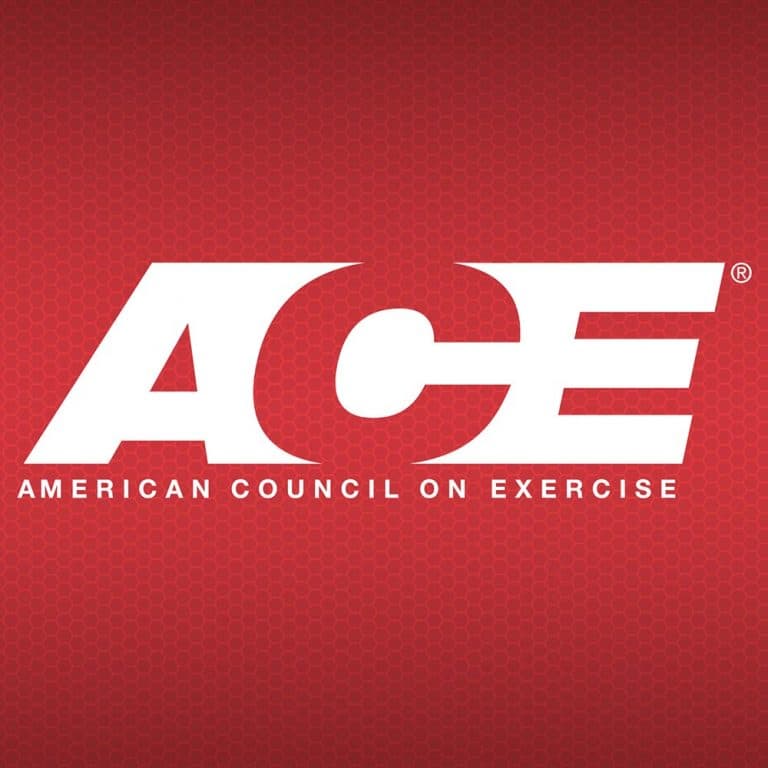 Over the last couple of decades, group exercise classes have exploded in popularity.
The rise of Zumba, yoga, cross-fit, indoor cycling, and body pump has swept across the nation, and nearly every single gym provides a variety of group fitness classes to its members.
At first, general personal trainers used to teach these classes, but they had little to no instruction on how to do so correctly.
This led the American Council on Exercise (ACE) to create its own group fitness instructor certification for a more organized, systematic way to teach these classes to be efficient and fun.
The instructors of those classes needed education on the dynamics of group exercise training, and this fact alone birthed the ACE Certified Group Fitness Instructor certification.
The ACE group fitness instructor handbook teaches you how to properly design, construct, choreograph, and safely lead large group classes.
Aside from learning class choreography for more structured classes, you'll learn ways to get creative with your exercises in classes that aren't choreographed or structured.
Unlike most other certifying agencies out there, the ACE group exercise certification is nonprofit and sticks to its primary goal of helping individuals live exceptional and healthy lives.
ACE was also one of the first group fitness certifications to be NCCA accredited.
NCCA stands for the National Commission for Certifying Agencies and is recognized as the gold standard accreditation in the fitness industry.
Established in 1987 by the Institute for Credentialing Excellence (ICE), the NCCA is an independent, non-governmental agency that sets the standards for professional certification programs.
NCCA accredited group fitness certifications are highly reputable.
As of right now, there are 13,000 individuals certified with the ACE group fitness certification.
That number is multiplying, but it's no surprise why.
ACE Certified Group Fitness Instructor Cost, Study Materials, and Exam
Right now as we speak, ACE is offering two separate bundles on their website for the group fitness instructor certification.
The first bundle will cost you $299 and includes the following study materials:
Primary textbook
Booklet on the essentials of exercise science
Booklet to help you "master the manual"
Access to their online resource center
Entrance to take their official certification exam
On the other hand, their more expensive bundle is called the Premium bundle and will cost you $499.
But even with this option, ACE is still one of the cheapest group fitness certifications on the market, in line with ISSA.
Their Premium package contains everything that the first package does, but includes a booklet containing sample tests and the "ACE Academy," which is a fantastic 12-week series over e-mail.
The best thing about the ACE Academy is that you will have one-on-one access to call or e-mail a qualified ACE Certified Group Fitness Instructor.
If you have questions (which I'm sure you will, you will also have access to a private tutor whom you can contact.
But most students who took the exam will claim that ACE holds one of the easiest personal training certifications and group fitness programs.
4) AFAA Group Fitness Instructor (AFAA-CGFI)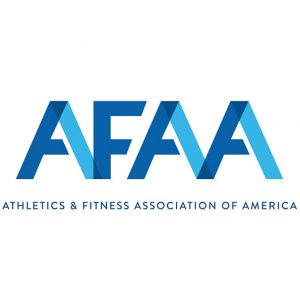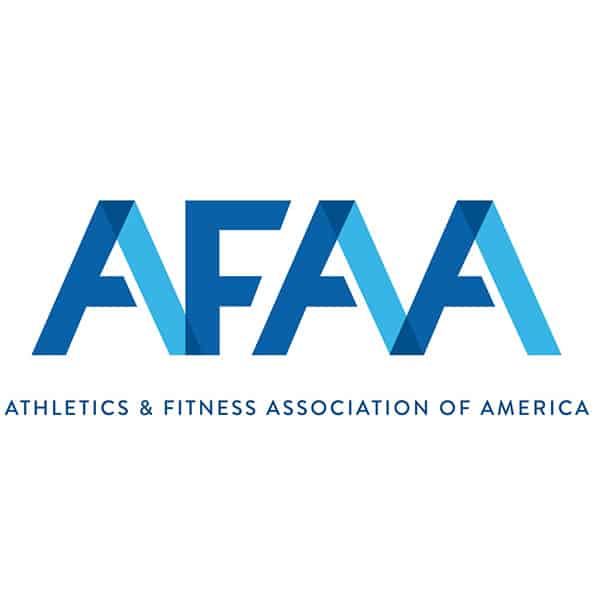 The Athletics and Fitness Association of America (AFAA) offers two different ways to get certified for their group exercise certification – on-site or online.
The point of these two AFAA group exercise certification options is to try and extend their reach to as many people worldwide as they possibly can.
Every certifying agency should require their test takers to be monitored to ensure that they do not cheat on the test.
And I like that even the online AFAA group exercise practice tests are monitored via webcam to make sure people don't cheat.
I have read some forums on the AFAA Group Fitness Instructor (AFAA-CGFI) certification that it is relatively easy to use your study materials and cheat the system.
Enrolled in the AFAA Group Fitness Instructor (AFAA-CGFI) certification program?
Here's what you'll get when you purchase your study course.
Let me go ahead and provide you with some information on the AFAA group fitness exam as well as the cost and study materials.
AFAA-CGFI Cost, Study Materials, and Exam
The last time I checked the AFAA website, both the on-site and online AFAA-CGFI courses were $299, however, I have frequently seen discounts for the online version which they offer for $199.
The AFAA group fitness certification cost includes entrance to the exam and all of the online study materials.
You will have 12 months to take the certification exam after you purchase the package, which in my perspective, is plenty of time to get all of your studying done.
You can take the AFAA group fitness practice exam, which complements the AFAA group fitness study guide.
Also, I'd say that AFAA offers the right amount of study materials, especially when compared to the limited options offered by ACSM.
They offer 14 different video lectures that can all be accessed online.
The primary textbook is in PDF format which makes it easy for you to access it on your tablet or smartphone and encourages you to study for your AFAA group fitness test wherever you go.
Need some additional guidance?
Another feature included in the AFAA-CGFI course is access to a video conference with an AFAA professional instructor.
I have heard that sometimes these can be one-on-one sessions, but more often than not, you will be in a group with other students.
This is pretty cool because you can get answers to a lot of the questions you may have through these conferences.
Ready to take the exam?
You can take the exam at any test-taking facility if you purchase the on-site version.
You can buy physical textbooks from their website if you prefer them as well.
5) ACSM Certified Group Exercise Instructor (ACSM-GEI)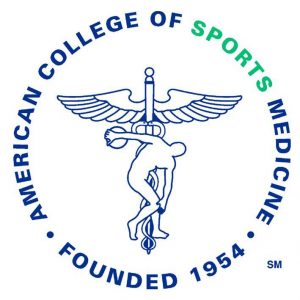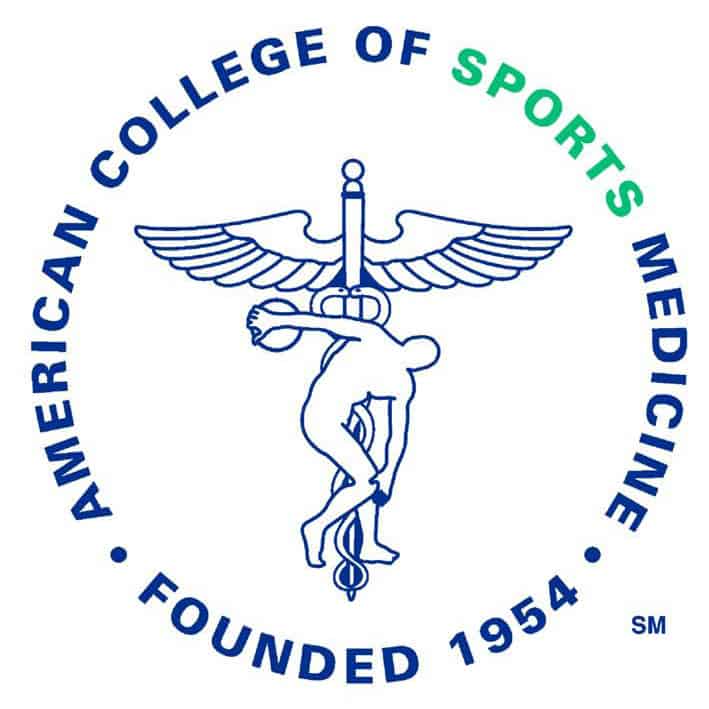 The best thing that I like about the American College of Sports Medicine (ACSM) Certified Group Exercise Instructor (ACSM-GEI) certification is its strong focus on camaraderie.
There are many ways that you as the instructor can raise the motivation in your class and provide a friendly atmosphere.
The primary sections of the ACSM-GEI textbook cover the following:
Endurance and cardiovascular
Health and wellness
Strength
Flexibility section
Motor skills
Body composition
Similar to other fitness certification programs, here are some prerequisites that you'll need to fulfill:
You must be 18 years old
You must have a current and valid CPR/AED certification
You must have graduated from high school (diploma) or the equivalent (GED)
So make sure you meet them all in order to qualify.
This goes for all certifications.
ACSM-GEI Cost, Study Materials, and Exam
Unlike the ACE Certified Group Fitness Instructor certification, there is only one package that you can purchase through ACSM.
And that is the ACSM-GEI.
However, there are two separate costs depending on whether you are a member of ACSM or not, which is similar to all of their other certifications.
Also, the study materials are sold separately from the test.
While the most current cost for members of ACSM is $219, the cost for non-members is $279.
If you do not pass the exam on your first try, then it will cost you a steep $150 to retake it.
ACSM offers two primary textbooks to study for the exam.
The primary manual, titled "Resources for the Group Exercise Instructor," can be purchased from the ACSM website for $72.99.
The smaller second book, called "The Guidelines for Exercise Testing and Prescription," can also be purchased from the ACSM website, but for $41.99.
Overall, I think that the ACSM-GEI certification is all right.
This certifying agency is one of the most well-renowned in the fitness industry not only for their general personal trainer certification but also for their more advanced CSCS certification.
Personally, I am not a huge fan of there being different costs for being a member versus not being a member of ACSM, but others may be.
Also, in my perspective, ACSM would be much better off if they package the study materials and final exam into one to make it easier for their customers.
And finally, I do not think that the ACSM group fitness certification curriculum or study resources are as good as the materials from ISSA or ACE.
They should have an online version of the textbook and study materials because everything is digital these days (and I love my personal training software!).
6) NETA Group Exercise Certification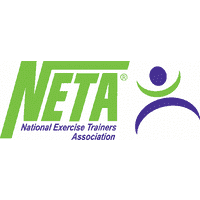 The final certification that I will be talking about is the NETA group exercise certification.
Although it's not the most well-known certifying agency out there, NETA has helped over 130,000 fitness professionals over the last 33 years.
They offer a bunch of niche certifications, such as barre, pilates, and senior fitness, as well that I have talked about on my website.
NETA certainly provides a strong foundation for beginner personal trainers through effective yet safe practices and exceeds expectations on small group personal training tips.
The curriculum for the group exercise certification focuses a lot more on music selection, cueing, and timing of your class instruction.
Let's jump ahead to the NETA Group Exercise certification cost, study materials, and the exam.
NETA Group Exercise Certification Cost, Study Materials, and Exam
Through NETA, you will have two different options for you to get certified.
The first option is to attend a one-day workshop in which the exam will be administered at the end.
The second option is the test-only option in which you have to take the exam at a test-taking facility administered by Comira.
In my perspective, NETA does not do the best job in regards to their test-taking procedures and they are not as strict as they should be.
Compared to the other group fitness certification options, the NETA Group Exercise certification is not nearly as difficult.
The first option only requires a one-day workshop before you can take the exam, which is not nearly enough time to learn all the material necessary to be a great group exercise instructor.
Moreover, there are two different ways you can pay for the NETA Group Exercise certification, which are as follows:
Early Bird: $299
Standard: $349
Keep in mind that the Early Bird special only applies to you if you register at least 30 days prior to the workshop.
While these fees cover the workshop and proctored certification exam, the study materials are sold separately.
What are the Benefits of Obtaining a Group Fitness Certification?
In obtaining a group fitness certification, you will surely gain many essential skills which will help enhance your fitness career and grow your personal training business.
Not only will you be fantastic at working with larger groups, but you will become a much more diverse and skilled personal trainer with one-on-one or smaller groups.
For instance, the active lifestyle and lots of physical activity that group fitness classes encourage will definitely help your clients adopt healthy lifestyles that last a lifetime.
Being certified as a group fitness instructor also opens you up to a plethora of opportunities and makes you much more desired as a personal trainer.
You can even choose specific certifications for the classes you desire to teach and/or your niche.
Here are some examples:
Bootcamp certification
Barre instructor certification
Pilates instructor certification
Step aerobic certification
If you're a personal trainer, consider looking into personal training for seniors.
You could teach small group fitness classes at local gyms, in their homes, or in their apartment complex gyms or clubhouses.
Once I became certified as a group fitness instructor, I got most of my one-on-one personal training clients to also take classes with me.
The biggest win for me was converting members in the group exercise classes into one-on-one personal training clients.
This is where I saw a significant increase in my overall income.
Teaching group fitness classes give you access to a whole bunch of new leads.
It is also the best type of personal training marketing method and if you can sell personal training, then you will have no trouble obtaining and retaining clients.
After all, a good personal trainer is one who stays sharp in the fitness game.
Conclusion on the Best Group Fitness Certifications
As I mentioned at the beginning of my article, a group fitness certification can open up many doors for you.
You can gain a lot more clients and therefore make a lot more money by converting class members into personal training clients and vice versa.
Plus, the energy that comes along with leading group exercise classes makes it extremely fun.
(So if you ever questioned "are fitness instructors happy," my only answer would be, when are they not!)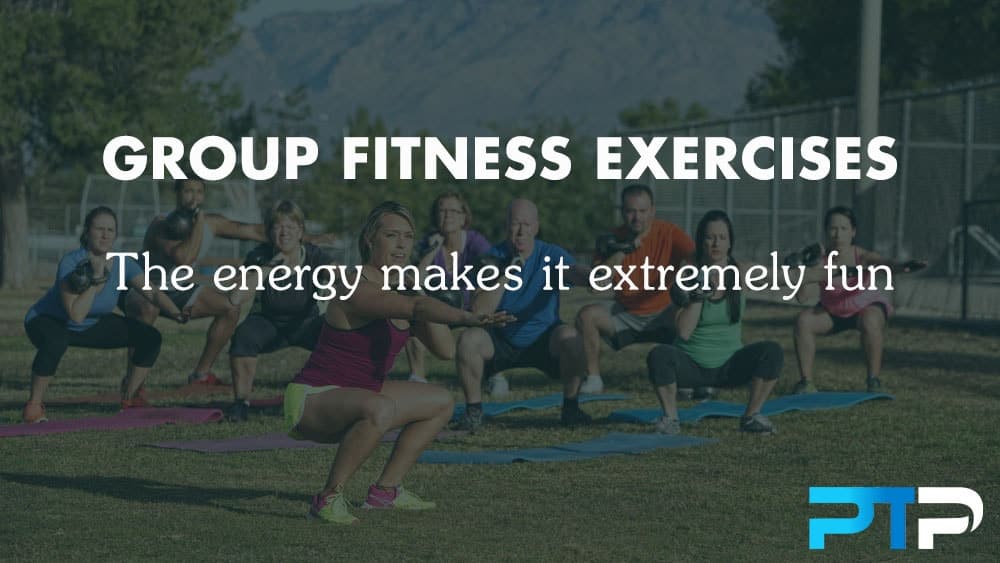 While not all certifications mentioned here are equal, any one of them is better than no group instructor certification at all, especially if you are considering teaching a class.
Also, if you're a personal trainer, obtaining any of the group fitness certifications would fulfill your continuing education credits (CECs) for your CPT and allow you to offer group strength training.
And finally, especially if you decide to work independently, consider personal trainer insurance to protect yourself from any potential legal actions.
Overall, I do hope that my article on the best group fitness certifications was helpful and that you can now make your choice confidently.
See you after class!