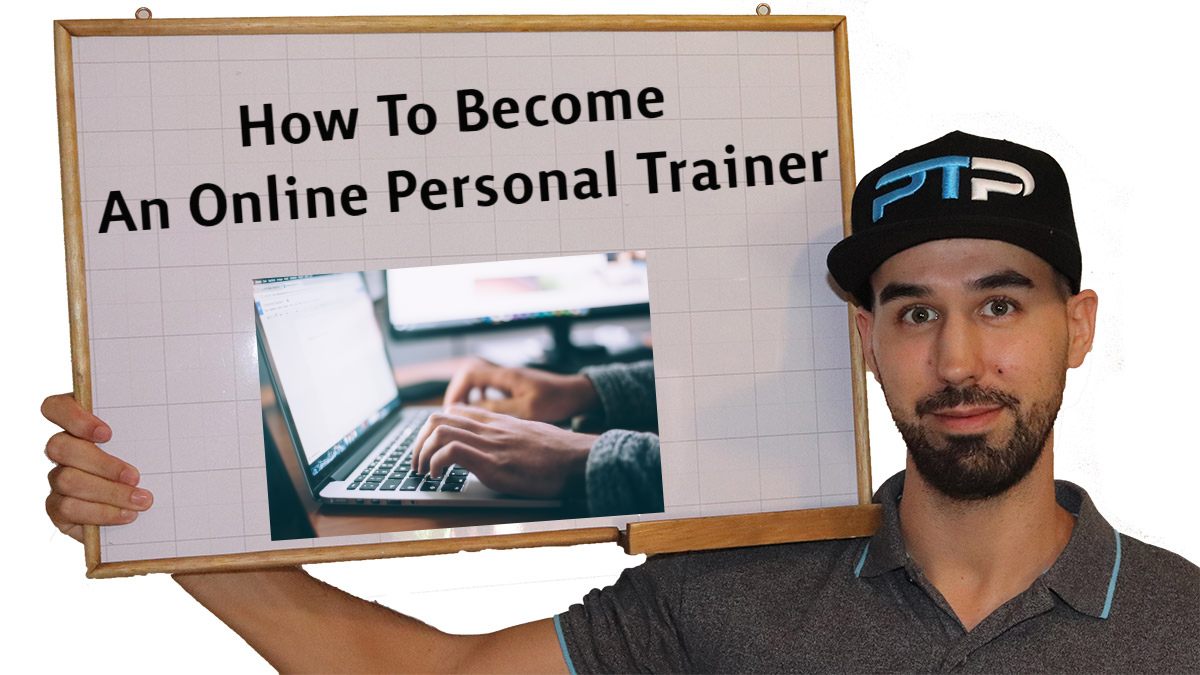 All around the world, more and more people are starting to look after their bodies.
So the fitness industry should be booming, right? As a personal trainer, you should have multiple clients lined up for each day of the week…
But in reality, that's not happening and you are just not seeing the growth that you would expect. Well, in today's blog post, we are going to show you the next level in personal training. And that's online!
But let's look at the problem regular personal trainers encounter on a day to day basis. If you are not yet certified, make sure to check out my article on the top five certifications as well as my article on how much personal trainers earn.
I suggest that you take the quiz to find out which certification is right for you. The menu at the top of this page will answer any question related to personal training that you have. If you have any questions, don't hesitate to leave me a comment here (I'll respond within 24 hours). Also, visit the home page for the most recent and popular articles.
How To Become An Online Personal Trainer (YouTube)
How To Become An Online Personal Trainer (Podcast)
The way personal training has always been done… and it's getting stale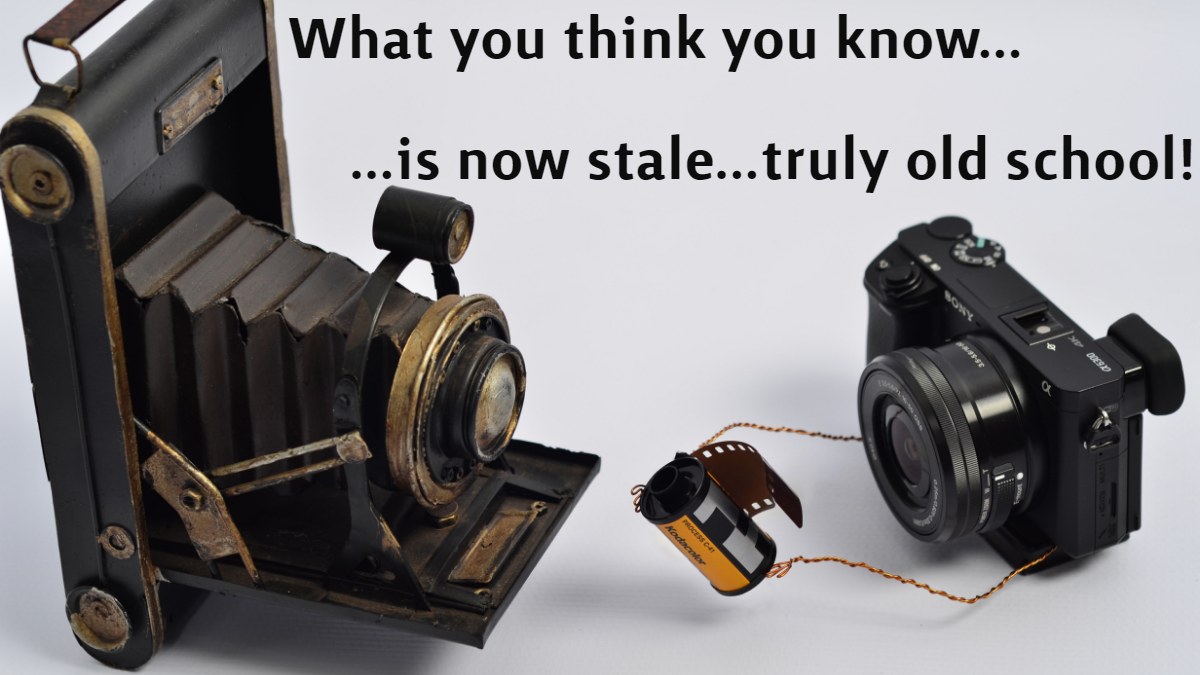 In today's world of social media, selfies and modern living, people want to look as good as they possibly can. And that often starts with looking after their bodies.
The easiest way to do that is to simply watch what they eat and work out a little, right?
But many people, once the workout bug has bitten, want more.
There is only so much a person can accomplish on their own. Only so many miles you can walk or jog around the neighborhood or situps they can do in their bedroom.
So what's the next logical step? Yes, they join their local gym.
But then what happens?
Well, they might see results, more so than what they would achieve from their own workout programs at home but it's often not as impressive as they would have hoped for. Especially for what it costs them each month.
And that's where YOU as an online personal trainer comes in.
Many gym-goers are looking to improve their workouts and do so by hiring a personal trainer.
They want tailor-made programs that help them to target specific areas of their bodies that they not happy with. Or perhaps someone to work out a weight-loss program for them.
There is so much a personal trainer can offer them.
But there's a problem…
It's just too darn competitive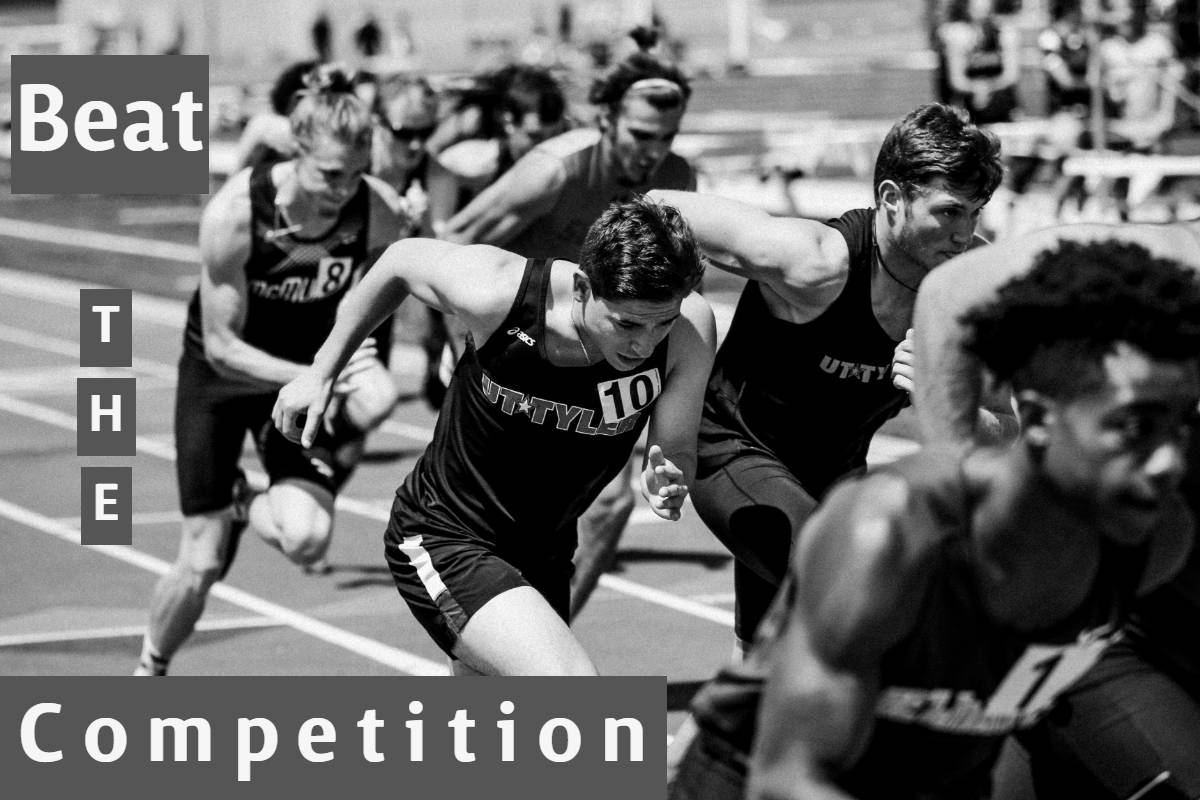 The thing is, fitness trainers are a dime-a-dozen. You will see them in gyms all over the city. You might even have more than one at the same gym that you currently work at.
And you know what that means? COMPETITION!
So is the world of personal training worth it? Can you continue to make a decent living?
And the answer to that is. Yes, it is, especially if you just think outside the box.
Why don't you do something a little different and get technology on your side?
And that means taking your business online!
Thanks to the advances in smartphones over the past decade, so much can be accomplished with these incredible pieces of tech… including a daily workout.
The future of fitness is moving online and it's time for you to move with it, even if you are an already established personal trainer.
So what's it going to take? Well, there are a few things you will need to consider:
You need an online portal
What documentation will you need to make available?
What pitfalls should you be aware of?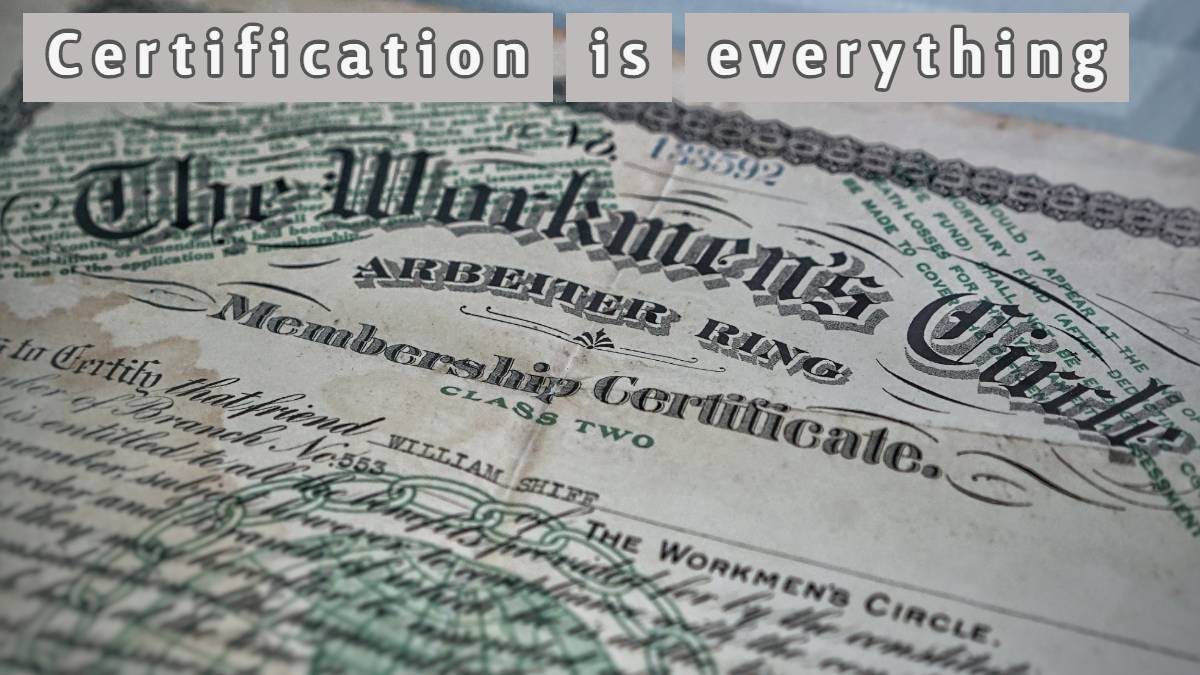 When your car won't start, you take it to a qualified mechanic, right? You need to read my article on the top five personal training certifications.
So why would someone looking for a personal trainer use anyone who isn't certified? They want results and a guide who knows what they talking about fitness-wise will give it to them.
The first and MOST important thing to do is get certified in online personal training.
So the question is then, how to become an online personal trainer that is properly certified? Well, the answer is simple really. Get your qualifications online through a reputed company.
And there are a number of personal trainers certifications that you can study towards as an online personal trainer.
It's important to realize the difference between personal trainer certifications and online personal trainer certifications.
Personal trainer certifications are meant to teach you about exercise science and how to program and work with clients. Online personal trainer certifications teach you about how to start an online personal training business and everything that goes into that. Both of them are necessary in order to become a legitimate online trainer.
Here are some good personal trainer certification options:
This is the only one on the list that can be done 100% online.
Here are some good online personal trainer certifications (the business side):
So which is best?
Well, that's for you to decide. Take a little time out to research each of these well-established organizations and complete the accreditation that fits in with your needs and goals.
Exclusive PTP CPT Offers



Gold Standard Cert

Most Popular Cert

Best Study Materials

A Good Option

A Good Option

Best CPT for you?

To make getting your accreditation even easier, consider using study materials from websites such as Trainer Academy. Check out my review on Trainer Academy here.
This will help you fly through the accreditation process and pass the various tests with flying colors.
How much does a personal trainer cost?
It will depend on the level of expertise and certification they possess.
Remember, certification is crucial. It means you know what you are talking about and in today's world, people only want to deal with experts. A fly-by-night operation just are not going to cut it.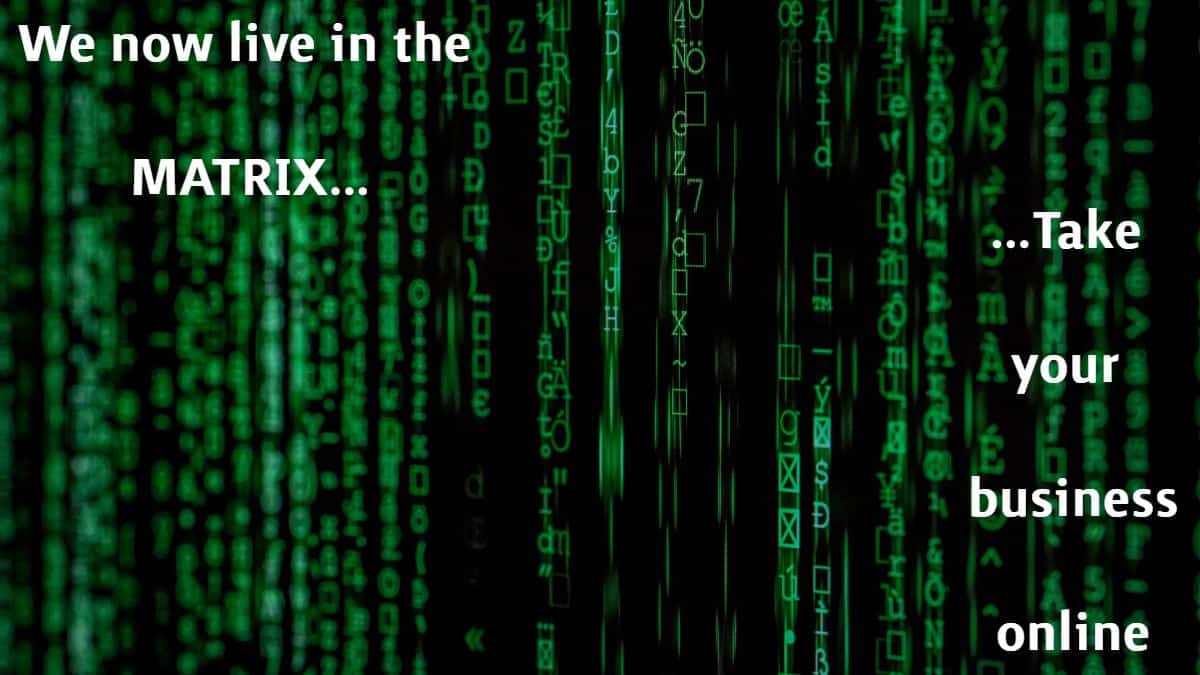 The next critical step in how to become an online fitness coach has to do with your online presence.
You aren't going to succeed without a website, right? So what's your best course of action.
Let's break it down:
Get your online domain
The first thing you need is your online home. And that's your domain.
Without, you are not hosting your personal training website. There are some important points to consider when selecting a domain name.
Availability
So you like the sound of Fitnessguru.com. It does have a great ring to it, doesn't it? But sorry, it's taken.
Finding the right name might take a little bit of time but in the end, it's worth the effort. Sites like Name.com are the perfect way to see if the name you prefer is available.
Is it easy to remember?
There is no point in having a domain name that your clients won't remember! So
keep it as simple as possible.
Is it legal?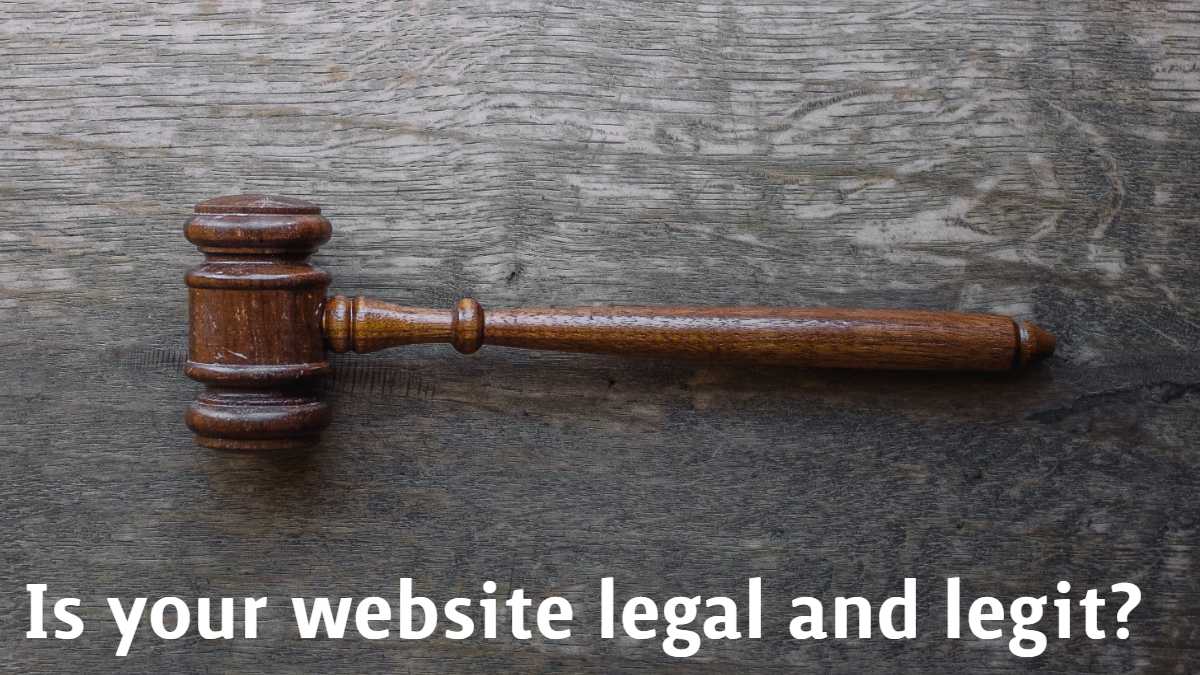 That's a major consideration that people often forget. Don't plagiarise other trainers website either!
Does it stand out?
While we have covered the fact that your domain name needs to be simple, try to make it stand out if you can.
That way, it sticks in a client's memory and its easy for them to tell their friends. And there is nothing better than free word of mouth advertising.
Designing your website
While there are lots of online tools to design your website, it's better to get a professional to do it right, the first time.
After all, if someone wants to get personal fitness training, they don't ask a web designer, do they?
And this is a very important step. Your website speaks for you when you can't. For many potential clients, this is the first thing they will see when looking for an online personal trainer.
So it needs to stand out to compete with the other trainers in cyberspace.
But how do you do that? Well, whoever designs your website will in all probability have content creators and search engine optimization experts that will be able to put your vision into practice.
It's up to you to brief them thoroughly as to what you want.
Remember to include your certifications prominently. That shows you know what you are talking about when it comes to personal training programs.
Also, if you are an expert in a particular niche of personal training, here is the opportunity to advertise it.
Of course, if you have a personal training website already, it's time to change the focus and to show that your business is now moving online. And don't forget to inform your existing clients either.
It cannot be stressed enough that your website will be crucial to your overall success as an online personal trainer.
Why? Well, it will drive lead generation and is the main tool in gaining online clients and keeping them happy.
Knowing the basics of how to start an online personal training business will help determine its success or failure.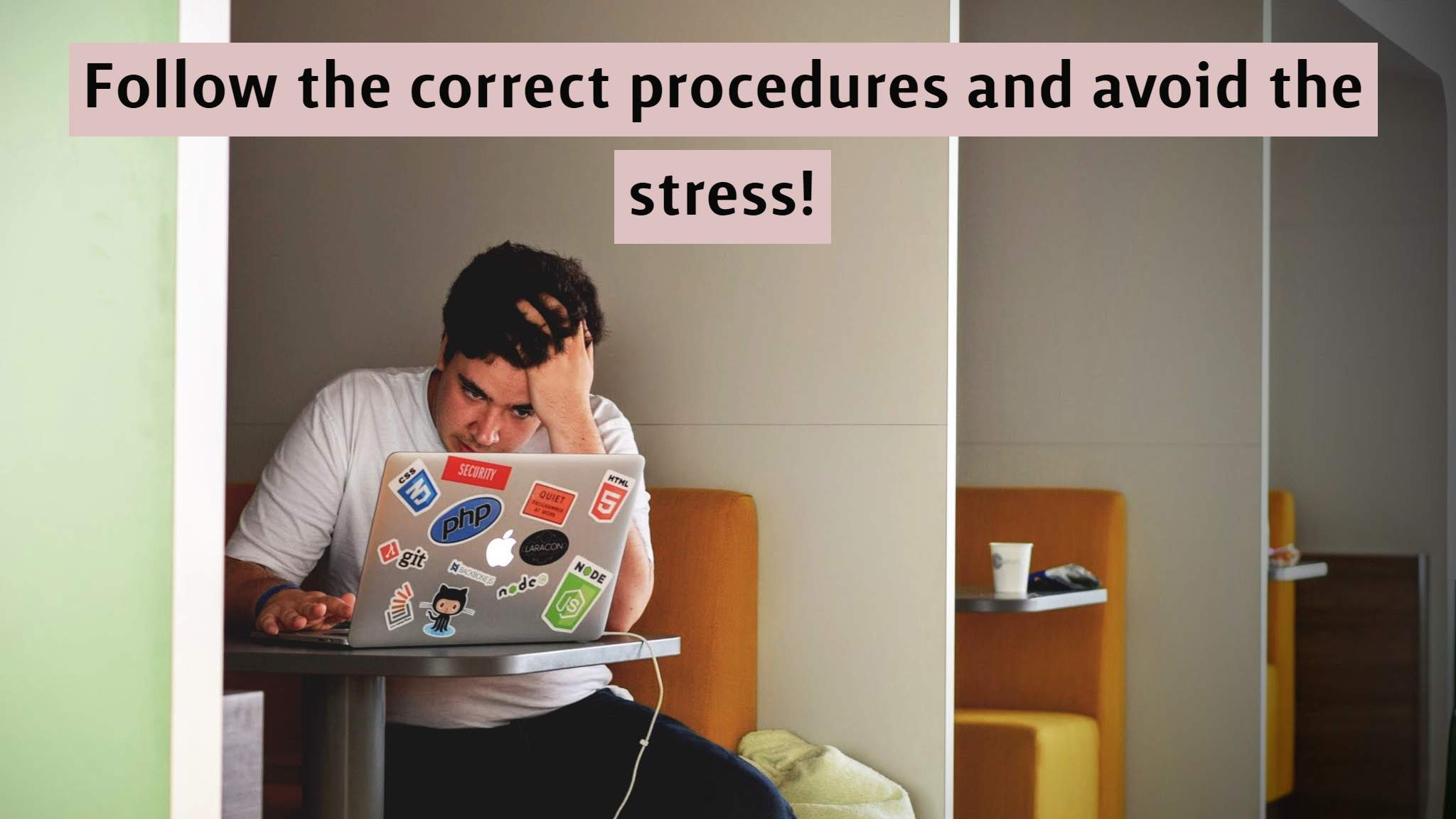 Dealing with online leads
If you are already a fitness trainer, the chances are that you have a client base to convert into online clients.
That's great but you'll need to generate even more. And while your website will do that for you, there is going to be plenty of admin work involved.
Such as?
Many leads will probably come from email queries. So you need to stay on top of that. If you don't people will just find an online personal trainer elsewhere, one who does answer their email timeously and you will lose business.
Email marketing
A website is not the only thing that is going to generate your leads. You will need to conduct email marketing strategies from time to time.
Again, it's best to use professionals who know what they are doing in this regard. Or, if you take a marketing course specializing in email, in particular, you could handle it.
It's time-consuming, however.
Training
The core of your online business is the actual training. That's what clients want. So how exactly do you handle this important aspect of your job?
Well, there are a number of ways to do this.
Exclusive PTP CPT Offers



Gold Standard Cert

Most Popular Cert

Best Study Materials

A Good Option

A Good Option

Best CPT for you?

Members training section
The most obvious is to include a special website section just for members.
Here they can log in and find video workouts, training facts sheets, eating plans, pretty much anything you need to help them reach their goals.
This approach won't succeed if you only offer a few bits of theory and a video on how to complete the ultimate sit-up.
It's going to have to be packed with information that pertains to your clients and every particular training need that they might have.
So before your website goes live, make sure you have your members section full of the necessary content they need from you on a daily basis.
And yes, you going to have to keep it fresh, nobody wants the same old training options over and over again.
Offer online software
Your second option when it comes to providing online training is in the form of specialized software.
This is a more instantaneous solution and can be set up within a few days. Of course, there is a capital outlay involved so bear that in mind.
Training software you could consider includes Virtuagym and Totalcoaching. These not only combine personal training but eating plans, training calendars and much more.
And smartphone apps mean that clients can access their training schedule anywhere.
So that's the basics you need to consider when it comes to the online requirements in how to become an online personal trainer.
Don't forget the deets! Dot your I's and cross your T's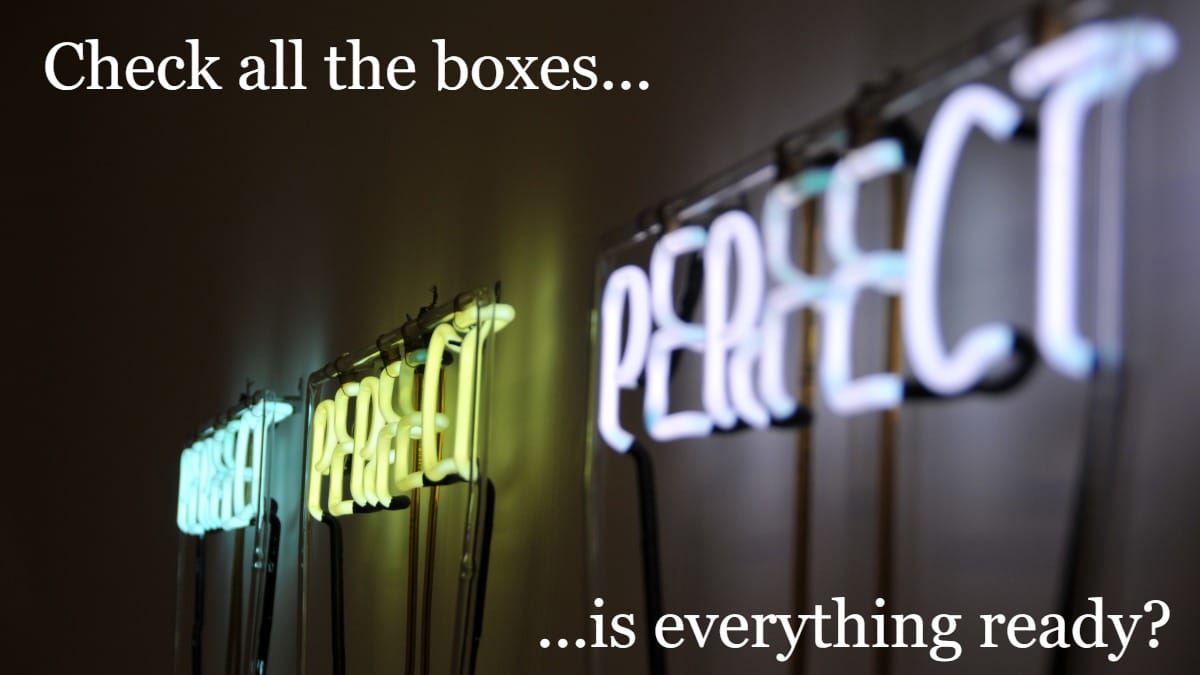 The question, how to be an online personal trainer would seem fairly simple, right? Yet, there are many things you might have not yet considered.
We have already covered two of the most important aspects. We know that certification is paramount.
It means you know what you are doing, plain and simple. And the experts land the clients, that's for sure.
We also know that without an online presence there is no online training. So getting your website up and running as well as setting up your member's training section, or using the relevant software to do so is also a must.
But wait… isn't there something you are forgetting?
And that's the right documents.
Yes, you going to need plenty of documentation. But why? Well, to protect yourself is just one of the reasons why you need to make documents available to your clients. But what should you include:
Application forms
You are going to need a range of details from potential clients including the obvious like their name, address and contact details. But you would also require information that will help plan their training, for example, their height, weight and fitness level.
Indemnity/consent forms
When you join a regular gym, you will be asked to fill in an indemnity form. And your online personal training website shouldn't be any different. Every single one of your clients must fill in an indemnity form that will cover you should anything occur to them while they train using your fitness programs.
Remember, you are not there in the flesh to regulate their training and people may even lie as to their level of fitness, often out of embarrassment, especially if they are overweight and looking to shed pounds.
Other forms
There are plenty of other forms you could give your clients access to. These could include discount coupons if they help sign up a friend, forms documenting their weekly training and many more. Think clearly about what it is you want to provide for them online.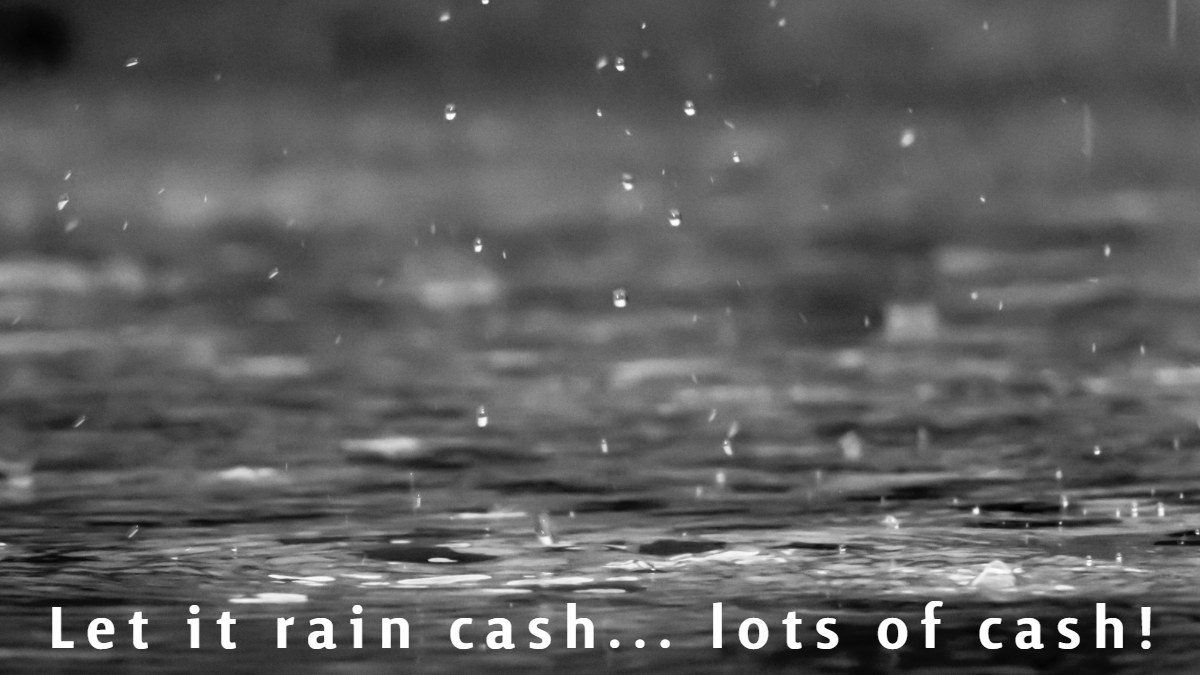 Now to make a success out of your business as a personal trainer online, you need clients and their money.
Even though everything is online, there are still overheads.
Sure, you not paying a gym anymore to make use of their space and equipment but there are new expenses that are now important. And we have discussed some of them already.
Things like hosting your website, or perhaps having it updated often. And what about a marketing guru to get your name out there and build your client base. All of these things are important in the overall success of your new venture.
So collecting fees from your clients becomes paramount. But remember, you no longer see them face to face. So what's the best way to do it?
First prize is by using an online payment platform. In that way, before your clients download their personalized training program, or get access to the special member's section on your website, they would have paid the one-off fee for their specific training needs, or perhaps a monthly fee that will recur every 30 days.
And the best thing about using an online payment platform? Well, you can have clients sign up for your website from anywhere!
But what payment platforms can you consider? Well, the most obvious is something like PayPal but there are many others, including Skrill or Google Pay.
The choice is yours, but having some form of payment options built into your website is a must.
Consider your niche (at some point)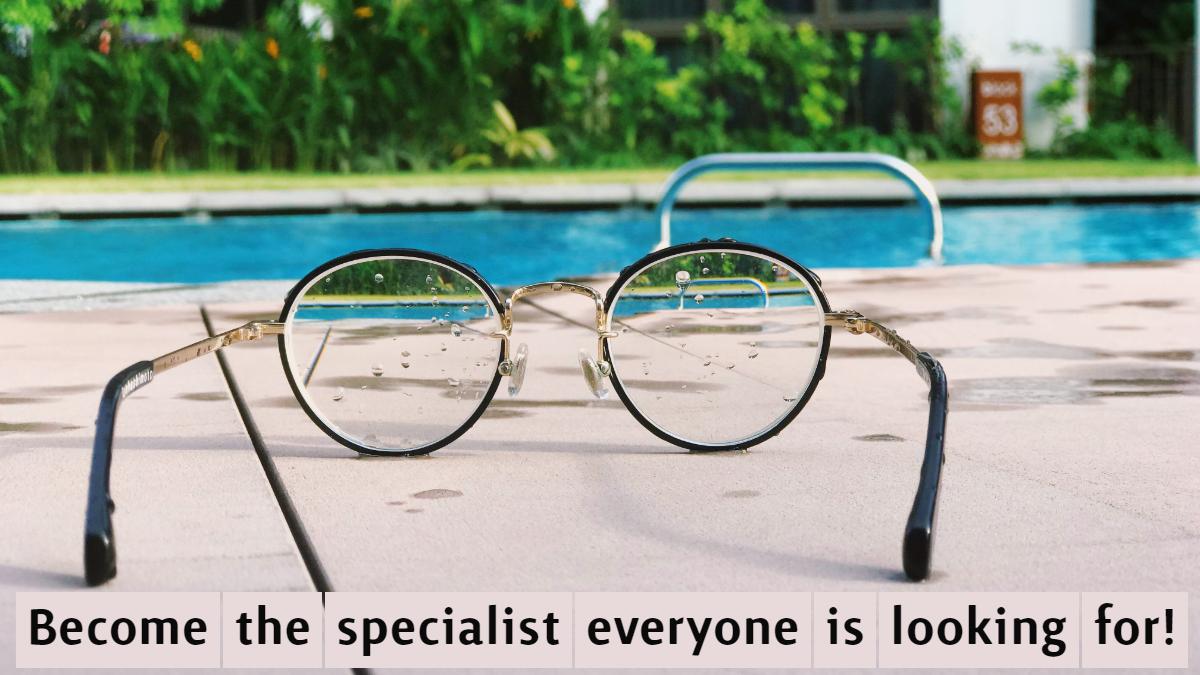 While online training can encompass many aspects of fitness, it might be worthwhile to consider a specific niche market and target that.
As they say, a jack of all trades is a master of none.
But the thing is, when starting out, you certainly don't want to just advertise your specialty to clients. You may have had excellent results as a weight loss coach and trainer and you can focus on that aspect as you build your client base.
In the beginning, however, it is important to establish that client base. Once you have enough clients and you are serving them their particular needs, you could look into then focusing on your niche.
And you can do that in many ways. First, you could offer your niche services to your clients. Some of them may well want to move from general online fitness to perhaps losing weight if that is your area of specialty.
Over time, you could start to focus your overall marketing on your chosen niche and continue to build your client base in that manner.
But you never should turn clients away, no matter what training they prefer, right?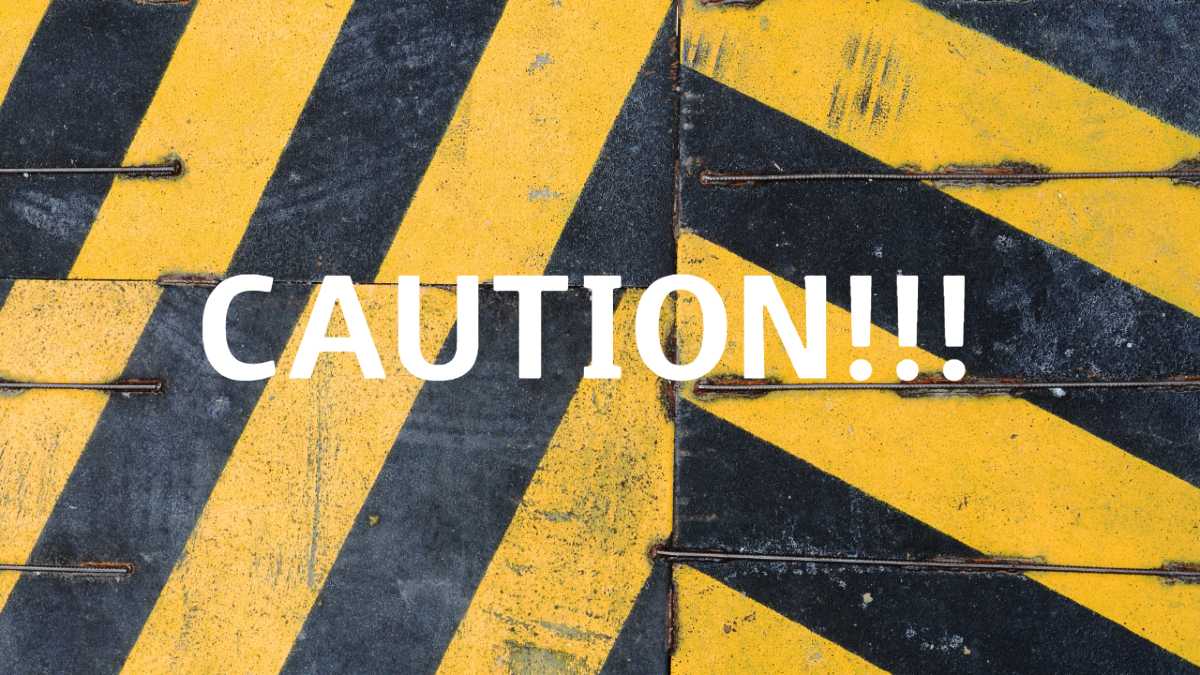 So now that you are revved up to succeed as part of the personal trainers online, it's time to look at a few negatives. Because, yes, things could go wrong. And so it's best to have the knowledge to look out for a number of pitfalls.
So what is it that you should know?
Building up your online success takes time, don't rush it!
While you might be able to bring a host of clients with you from the gym floor to your online portal, recruiting others will certainly take some time.
And why is that? Well, think about it logically. Although you might chat with a potential client over Skype or Facetime, it's not quite the same as gelling with them in a one-on-one meeting.
So be prepared to build your client database slowly, and ensure you provide them with excellent service which could lead to referrals.
Your free time won't suddenly multiply
Dealing with clients online is more about checking in to see how they are doing,
The fact that you won't work with them as they exercise doesn't mean you will have more free time on your hands, however.
Why?
Well, there are new activities that will now take up your time. These include generating leads, following up on potential clients, marketing your business and of course, coming up with new online training content.
Neglect these at your peril!
It might take time to get it all to work perfectly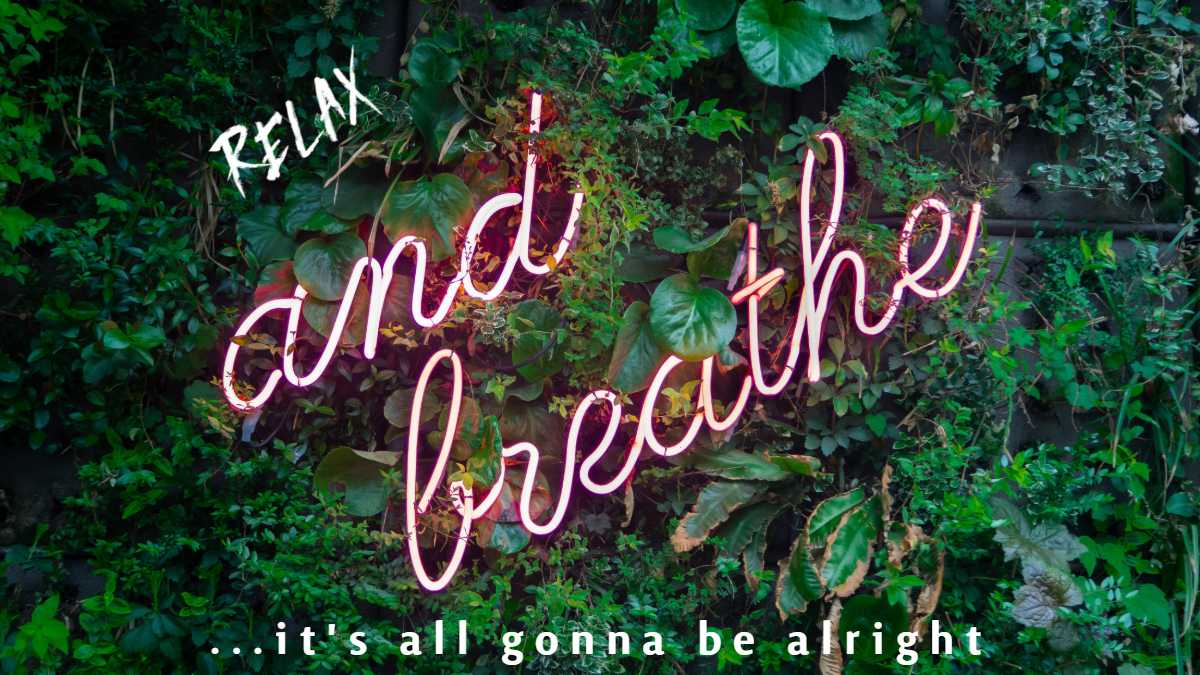 No matter how well you have planned, nothing is going to fall into place perfectly from the get-go.
It will take a little more time and some hard work to be one of the best online personal trainers.
The first few months will be the hardest. And it's not the time to sit back and bask in your glory. This is a time to make sure everything works perfectly and to iron out any kinks that you may find.
The best way to do this is to listen to feedback from your clients. In fact, you should actively encourage it. Please them and you know that you are on the right track with future clients as well.
So there you have it! Now you know how to become an online personal trainer. If you have not yet done so, take the quiz to find out which training certification is best for your training style.
Of course, these are just some of the important considerations that you need to take into account. There are plenty more that you can research and consider.
Learning how to start a personal training business online the proper way is indeed very helpful.
In fact, your planning should be extremely thorough to make a success of your online personal training website as fast as you can. Why not take some time out and talk to others who have made a successful transition to the online world?
And brainstorm ideas, from website names to marketing strategies. Proper planning will lead to success, that's for sure. Don't be scared to use experts where need be, especially in terms of marketing and building your website.
Most of all, make sure that YOU are prepared. Certification is key. As an online trainer with the right certification, you are certainly credible and potential clients will agree.
This will make it easy to get online personal trainer jobs.
People want professionals and through the correct certification, that's what you will be!
Did you enjoy reading this article? Please drop your questions and comments in the box below the FAQ.
How to become an online personal trainer FAQ
An online personal trainer creates unique programs that help during a workout to improve the fitness level and general wellbeing of clients without the need for face-to-face interaction.
Passing the PT exams adds credibility to your job as an online personal trainer since it depicts that you are certified by the regulating body and also possess the prerequisite knowledge.
These essentials must be in place before starting your online personal training:
Have a certification
Set up an online portal
Have all the necessary documentation
Create your payment portal
Specialize in a specific niche
Have your online training methods in place
Choose a certification course
Register for your exams within six months. During this period, endeavor to get the necessary document that will allow you to sit for the exam. Those documents are your current CPR/AED card and Identification.
Pass your exam, create your website and begin to create awareness using social media tools and other workable methods.
The National Academy of Sports Medicine (NASM)
International Sports Sciences Association (ISSA)
American Council on Exercise (ACE)
Yes, Since an online CPT work is online, you need to maximize the opportunities available on social media to increase your client base.
Being active on social media with real and verifiable testimonies and success stories will put your business in the limelight.
Having any of these certifications will set you up on your career as an online personal trainer:
NASM CPT
ISSA CPT
ACE CPT
ACSM CPT
NSCA CPT
They include but not limited to Paypal, Skrill or Google Pay.
Well, It is advisable to have a niche in which you are a specialist as you begin to build your client base, it will set you apart from the crowd, while still offering other training options as needed.
The average annual pay for an Online Personal Trainer in the United States is around $49,619 a year. Your location, specialty, and years of experience will be a great determining factor.
The length of training is dependent on the certification you have chosen, which averages between 10 weeks to 6months.
The amount you will earn will depend on the number of clients you have, the amount you charge for your products and services, the rate of payment, level of education, years of experience, type of certification,etc.