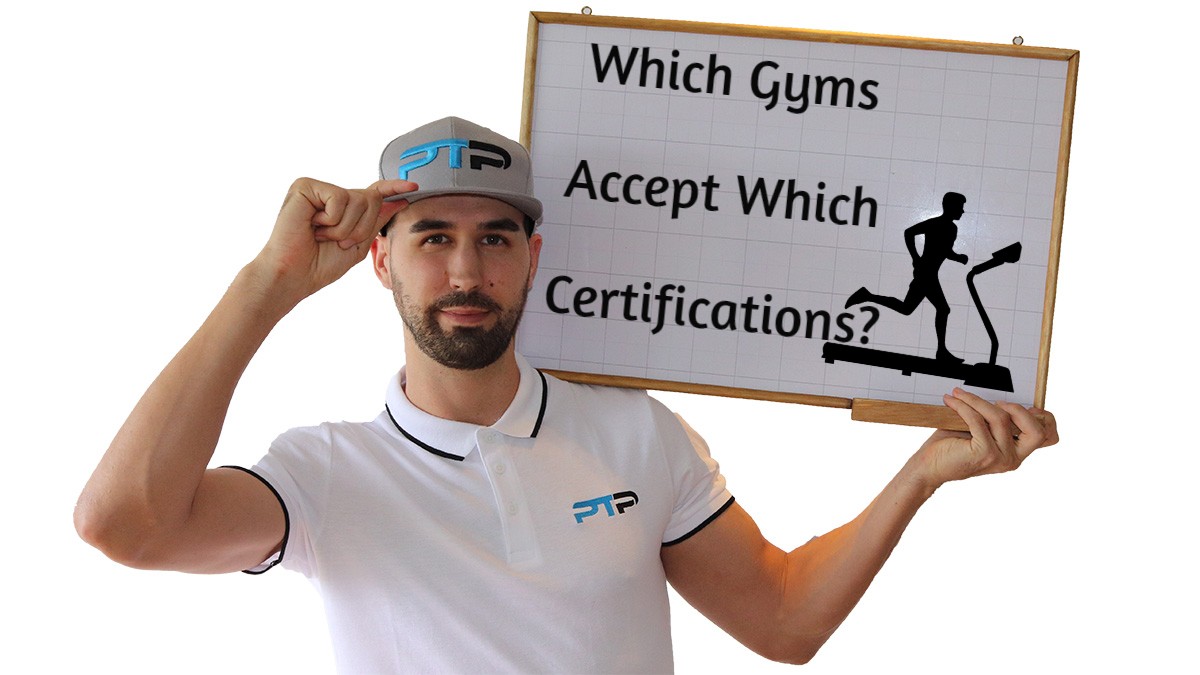 So, you've made it as far as getting certified, and by certified, let's hope you got an accredited cert. But whether you're certified or not, the goal is to get your career off to a great and promising start.
While it's possible to strike out on your own and forge a career as a solo trainer on call, joining a gym or fitness facility is the best and easiest way to get your feet wet in the personal trainer industry.
There are many ways a personal trainer can affiliate with a fitness facility. You can either go in as an independent trainer and pay a commission or fixed rent to the facility you use as your base, or you can get formally employed by the gym as one of its staff, allowing you to make a fixed income, plus potential bonuses and incentives as well as regular employment benefits.
So what type of trainer do you want to be? Independent or Full-time employed?
Make sure to take the quiz to see which personal trainer certification is right for you, or check out my article on the top five CPT certifications.
The menu at the top of this page will answer any question related to your personal training. If you have any questions, don't hesitate to leave me a comment here (I'll respond within 24 hours). Also, visit the home page for the most recent and popular articles.
Independent Trainer vs. Full Time Trainer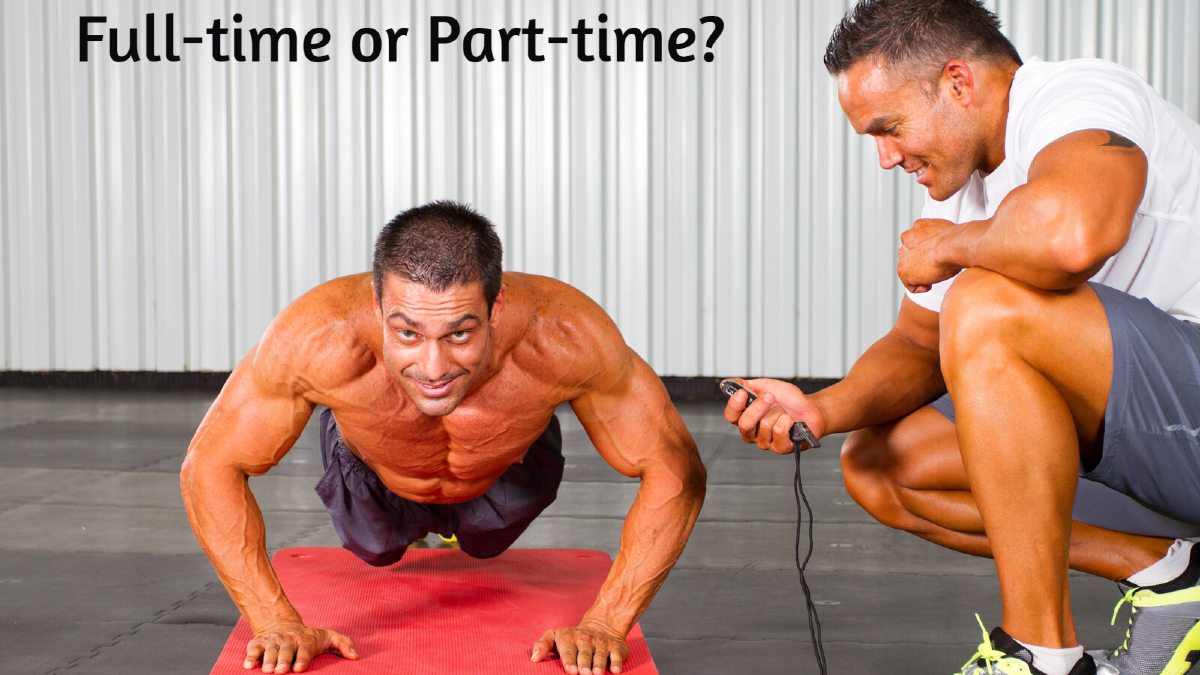 Independent
An independent trainer is just that, someone who has no formal obligations to a gym or fitness facility outside of honoring policies and procedures and adhering to a contract agreement that cites any terms and conditions of the relationship, including commission or rent structure.
Independent trainers can work flexibly and charge a preferred price for their services. The drawback is the lack of access to staff benefits and bonuses. Here are a few Pros and Cons:
Pros
No constraints on earning potential can charge whatever you want within reasonable industry standards.
Able to work flexibly
You get to choose your clients and tailor their programs independent of the gym's training protocols
Cons
No access to employee benefits such as medical, dental, paid leave, or 401k facilitation.
You will either pay a fixed rental or a percentage commission off your earnings
Highly competitive since new clients are free for all
Full-Time/Staff Trainer
You will have a fixed time and work schedule as a staff trainer. This means you don't have to think and plan too much regarding client scheduling and programming. You will likely be involved in running group classes and one-on-one sessions. In some cases, staff trainers only engage with clients through group workouts.
Because you're employed, you will likely have access to standard employment benefits and bonuses. The drawback is an inherent lack of flexibility with earning and scheduling. Let's look at the pros and cons.
Pros
Fixed secure income and job access.
Standard employment benefits such as health, leave, tax, and pension
No need to stress over creating schedules and programs; you work off the existing platform.
Easier way to gain experience and career advancement.
Cons
You don't typically get to set your own trainer fees.
Your schedule is not flexible
Earning potential is consistent but more limited.
Different gyms have different ways of handling trainers and providing a platform for your PT career, but one thing is certain. To get yourself working and training clients in any reputable facility, you need to have the right certification.
I've contacted dozens of America's top fitness clubs to find out what certs can get you through the front door as you embark on your new and illustrious career. I've compiled what I believe to be the most comprehensive guide for trainers looking to get involved with ground zero of the US fitness industry.
Trainer Certification Preferences. Which Gyms Accept Which Certs?
From large chain gyms to specialized performance centers, let's break down the gyms that accept ISSA among certifications and hopefully give you some much-needed guidance.
24 hr Fitness
Crunch fitness
Equinox
LA Fitness
The Bay Club
Orangetheory
Gold's Gym
Quads Gym
Onnit Academy
Retro Fitness
24 hr Fitness

24 Hour Fitness is one of the best-known gym chains in the US. As the name implies, this facility offers round the clock access to its members, and therefore, as a trainer, you will be inclined to work at any given time of the day.
When it comes to accepted certifications, 24 Hour Fitness offers the following:
ACSM
ACE
Cooper Institute for Aerobics Research.
C.H.E.K
IFPA
NASM
NCSF
NESTA
NETA
NFPT
NSCA
PTA Global.
W.I.T.S.
Crunch fitness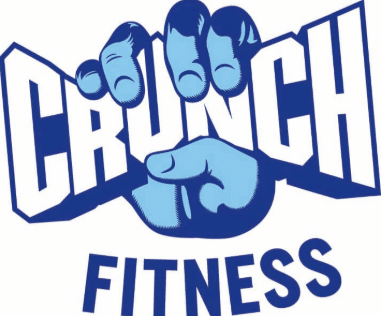 Crunch fitness is one of those old school chains established 30 years ago. Their heritage and ethos act to offer members and trainers a fulfilling and exciting experience, appealing to a younger, trendier fitness demographic.
Crunch offers career opportunities for both full-time and independent trainers. Their certification criteria is a little relaxed, citing that as long as it is accredited, although there is a heavier preference for ACE, AFAA, and NASM and specialist certifications for services such as Zumba.
Crunch also requires prior experience from prospective trainers.
Equinox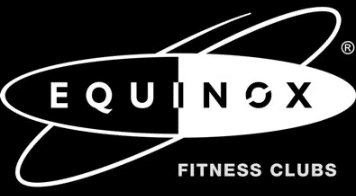 Equinox has a reputation as one of the more upmarket gym chains out there. The home of premium fitness, it's popular with high rollers and celebrities.
As a trainer at equinox, you receive a premium platform that matches the brand's direction. Some of the highest earning in-gym trainers are Equinox trainers.
Equinox does things a little differently. Instead of relying on trainers to obtain external certifications, they offer their own 4 tier certification programs through the Equinox Fitness Training Institute.
EFTI's 4 tiers of trainer qualifications give you a progressive skill base, status, and proportionate earning potential. You will advance from a basic trainer to a multi-faceted fitness coach.
LA Fitness

LA Fitness goes way back to 1983. With almost 4 decades in the game, they are one of the oldest establishments in the fitness industry.
Exclusive PTP CPT Offers



Gold Standard Cert

Most Popular Cert

Best Study Materials

A Good Option

A Good Option

Best CPT for you?

LA fitness offers a great platform for independent trainers to flourish and a dedicated roster of in-house staff trainers.
NESTA is preferred by LA fitness. They have an established commercial and research relationship with this certifying agency. So getting your foot in the LA fitness door is a matter of getting a NESTA certification.
YMCA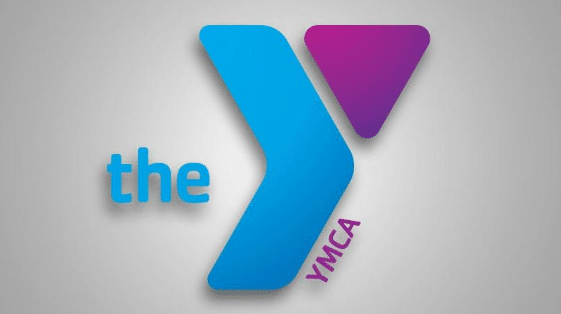 YMCA has a community oriented approach to health and fitness. They emphasize general, wholesome wellness over the more common aesthetic and performance based direction of most gym chains.
Because of this, YMCA trainers are encouraged to have a multifaceted repertoire to how they handle clients and diverse population groups, from pregnant mothers to geriatrics.
YMCA partners with ACE and offers ACE training and placement for ACE certified instructors emphasizing wellness and community upliftment through health and fitness.
The Bay Club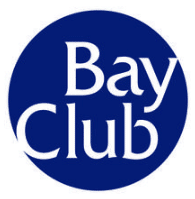 This is another luxury chain lifestyle experience with health and fitness as its cornerstone. The Bay Club has lifestyle amenities such as a water park, a driving range, and a kids' summer camp.
The fitness aspect requires trainers to have any NCCA accredited certification and other technical skills such as sales and marketing.
Orangetheory

Orangetheory is unique in its approach. The emphasis on integrating state-of-the-art tech in all aspects of group training sets them apart from most.
They also inspire a community attitude and as a trainer at Orangetheory, your goal is to create a driven attitude with your clients in a group fitness setting.
Orange theory does not discriminate based on what certifying agency you earned your qualifications through, as long as it's a reputable, accredited cert. They do, however, have a leaning toward NASM, AFFA, and ISSA based on the conversation I had with one of their fitness managers.
Snap Fitness

Snap fitness is another popular 24/7 chain facility. With an award-winning track record and an expanding global presence, it is one of the hottest properties on the fitness block.
Snap fitness emphasizes functional training and strength training and puts a spotlight on the HIIT revolution. If you want to work at Snap, specializing in these areas from a group fitness perspective would be a good idea.
Snap Fitness accepts any accredited cert as long as it is legit and reputable (The Trainer I spoke to had an ACSM cert)
Lifetime Athletic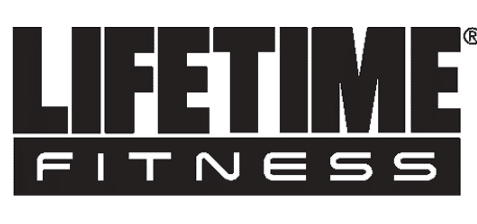 Like Equinox, Lifetime Athletic is aimed at the higher end consumer. However, Lifetime takes it a step forward, functioning as a full-fledged lifestyle resort experience. This makes lifetime one of the priciest offerings for members and by extension, boosts your earning potential by quite a bit.
One interesting fact about Lifestyle Athletic is the way in which they hire and accept trainers. This is done through the Lifestyle Academy, a self-contained incubator for fitness professionals that delivers certification programs for specific aspects of their in-house fitness services.
Trainers certified through Lifetime Academy gain reputable industry certs for various applications such as:
NASM CPT for general personal trainers
PMA for Pilates instructors
AFAA for group fitness training
Stages Cycle Instructor Certification for indoor cycling instructors.
Chuze Fitness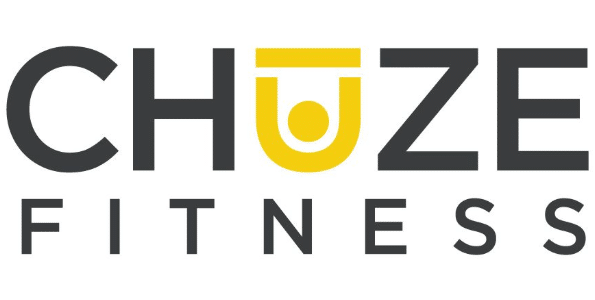 Chuze Fitness gyms feature well stocked facilities and a friendly environment. The affordable price point for membership is making this chain a rising presence on the fitness scene.
The criteria for getting considered at a Chuze location include having any nationally recognized certification and one specializing in whatever field you wish to work as a trainer in. you also need at least 1 year of experience before being considered.
Gold's Gym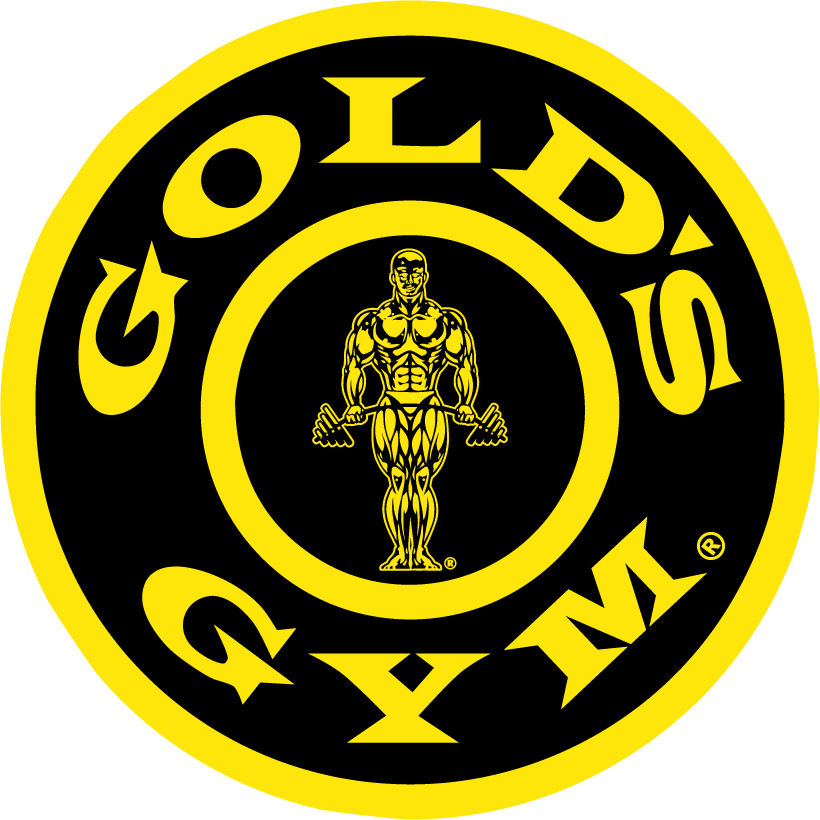 Gold's Gym is probably the most well-known fitness chain in the US. With a culture and reputation that spans decades and permeates the conversation of fitness chains in the US, Gold's is a good place to get your PT career off to a start.
As a trainer at Golds you would need an NCCA accredited cert such as:
NASM Cooper Institute
ACSM NFPT
ACE CSCS
NPTI NSCA
ISSA PTA Global
AFAA NESTA
NCFS RTS Resistance Training Specialist
Planet Fitness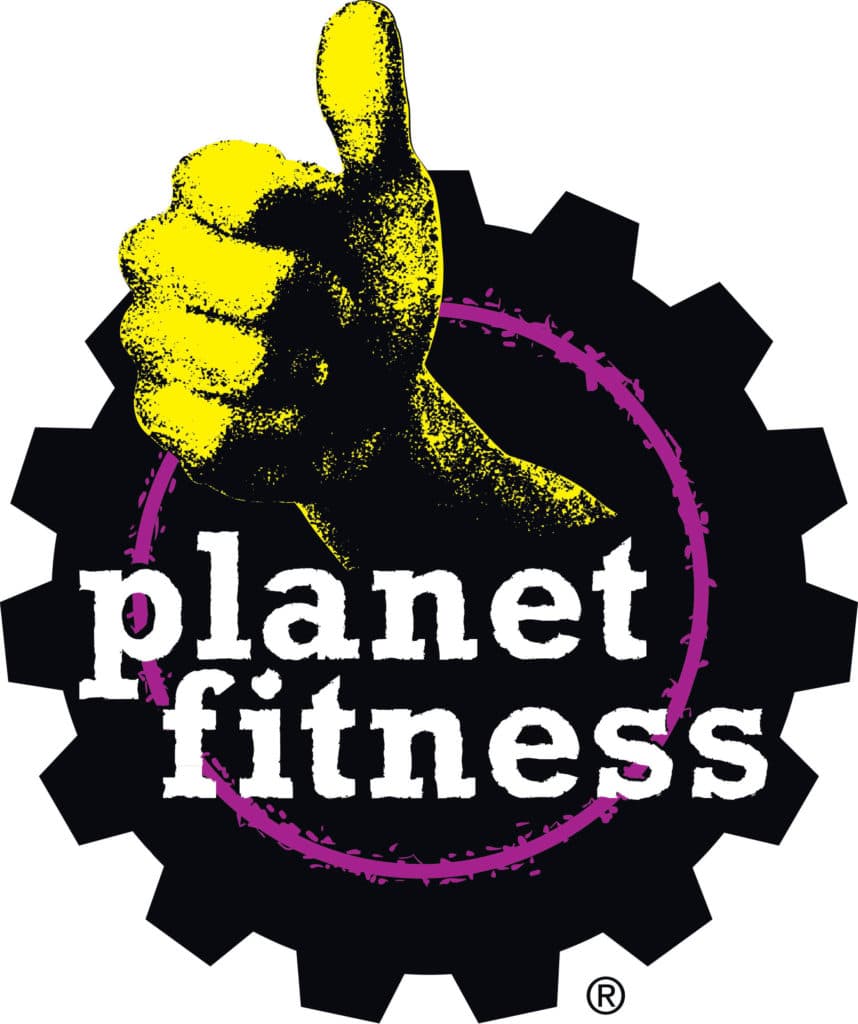 Planet fitness is another one of America's all-time favorite fitness chains. The trademark purple and yellow is synonymous with everyday lifestyle goals.
According to my sources, Planet Fitness locations seem to feature just one in-house trainer per location. This means you landing the job will be a bit of a competitive challenge.
Planet fitness generally accepts any accredited certification. The trainer I managed to get on call got theirs with NASM, also stating that ACE was another popular one.
Drive 495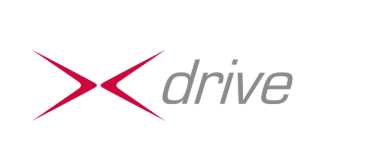 Drive 495 offers a very niche training experience to its members because the sole emphasis here is on golf. Yes, you read correctly; Drive 495 is a conditioning facility dedicated to optimizing golfing skill.
Becoming a trainer at this facility will require you to have a vested appreciation for golf as a sport and an understanding of the performance attributes required to perfect one's swing. T work at Drive 495, you will need to hold a CFSC (Certified Functional Strength Coach) cert and go through an Internship.
Sporting Club at the Bellevue — Philadelphia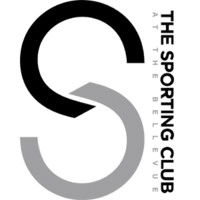 Packed with state-of-the-art amenities, this Philadelphia based facility sports a vast array of services and facilities, from regulation size basketball courts to yoga studios.
Exclusive PTP CPT Offers



Gold Standard Cert

Most Popular Cert

Best Study Materials

A Good Option

A Good Option

Best CPT for you?

Trainers here qualify by having a college degree in a fitness field as well as a certification from ACE, ACSM, NSCA, or NASM and at least two years of experience as a trainer.
Metroflex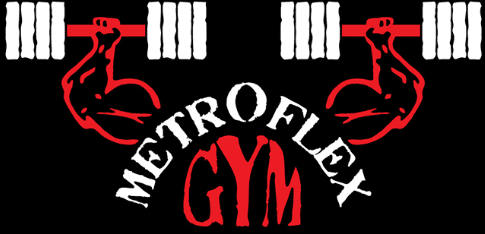 Metroflex is a tough as nails facility where your attitude and dedication to achieving the best training outcomes need to match the unbridled quest for dominance brought in by its members.
The emphasis at Metroflex is on heavy resistance training. Big lifts and bigger gains, a home for championship bodybuilders.
Because of this, the hiring criteria for Metroflex are largely based on your own passion and experience in the art of hypertrophy. That is why all you need to be considered in terms of an on-paper certification is any recognized and accredited certification and decent insurance.
Quads Gym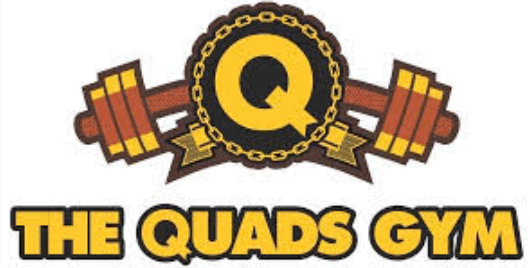 With a 35-year heritage, this is one of Chicago's premier fitness hubs. It caters to a lifting and bodybuilding crowd.
If you want to become a PT at Quads Gym, they strictly only accept NASM, ACE, and ISSA.
D1 Sports Training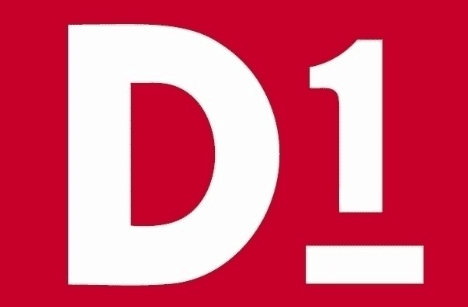 D1 Sports training is owned by football icons Tim Tebow and Peyton Manning. Needless to say, the emphasis on these facilities is elite performance and nothing less.
Based on the format of training and facilities at high level Division 1 training locations, D1 is made for competitive athletes, by competitive athletes.
Because of this emphasis, trainers at D1 Training must hold the NSCA CSCS and nothing else. This is the hardest certification to obtain, so the level of attention and work ethic expected is probably higher than any of the other facilities on this list.
Onnit Academy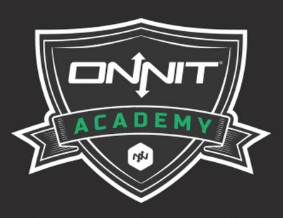 Onnit has a rich heritage in health and fitness. Having a well-established offering of supplements, nutrition and training equipment products on offer, it makes sense to round it all up with cutting edge training programs that focus on functional performance.
Onnit has an internal certification program with a 2 tier structure from fundamentals to specialist level based on functional fitness. External certs such as NASM, ISSA etc count as bonus but not necessary.
Institute of Human Performance

IHP is a premium facility that offers strictly one-on-one results based training. The ethos behind the Institute of Human Performance focuses on rehabilitation, corrective, and performance enhancing training protocols.
This no-frills approach means that trainers here must have the highest and most recognized qualifications, including a college degree. Preferred certifications include NASM, NSCA, or ACE at the specialist level.
Blink Fitness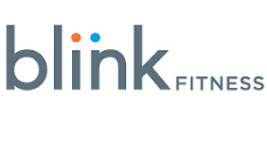 With over 35 locations and counting, Blink fitness is an accessible option for anyone with a mindful need to take care of their daily fitness goals. This gym chain is a subsidiary of the same company that owns Equinox, making it a sister brand that carries a lot of those foundational principles.
Blink fitness inspires its members not just through providing a next level space and equipment but also by using the psychology of interior decor and music to boost workout motivation.
Just like Equinox, Blink trainers are preferred to have EFTI qualifications, but only tier 1 of EFTI is required.
Mike Boyle Strength and Conditioning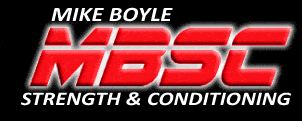 MBSC is a specialist fitness chain offering dedicated, results driven corrective, rehabilitative and performance enhancing training programs for various population groups.
The diverse scope of service means anyone from a regular client looking to shed some extra pounds all the way to competitive athletes is catered to.
To be considered for a spot as a trainer at Mike Boyle, you need to grab a Certified Functional Strength Coach (CFSC) cert.
MUV Fitness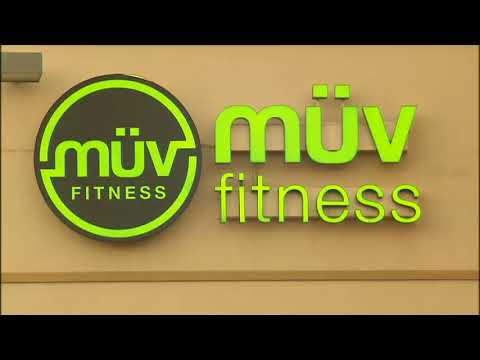 With a dedicated offering of one-on-one personal training, small group classes, and results-driven program design, MUV provides a great platform for quality career growth.
An accredited certification from any recognized agency is what will get your application through the front door for possible consideration.
Retro Fitness

This funky gym chain is packed with state-of-the-art equipment and amenities. As one of the more affordable options for members on this list, it's as attractive price-wise as it is in terms of design.
Amenities at some locations include physiotherapy, so you'd need the necessary qualifications if you're looking into that field.
Retro Fitness finds NASM or ISSA ideal for general trainers, but any legit NCCA certification will get you considered.
Vasa Fitness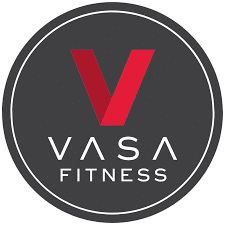 A multi-faceted gym chain started as a simple aerobics class, Vasa Fitness offers diverse training options for all walks of life. Personal training, group classes, and sports are all on offer.
To become a trainer here, you need to gain a recognized accredited certification, and having a college degree in a sports science related field would be a bonus, according to their careers page.
Sports Center at Chelsea Piers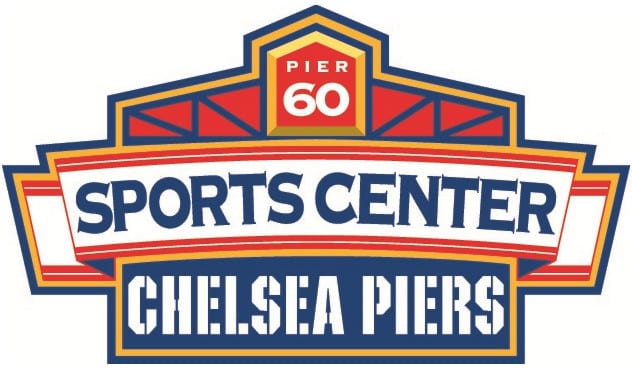 Sports Center is a full spectrum skills training facility, offering a range of traditional sports training options with facilities that match regulation level sporting platforms such as basketball courts, an athletic track, and swimming facilities
Because of the focus on actual sporting disciplines, you will need to gain an ACSM or NSCA specialized cert.
The Train Station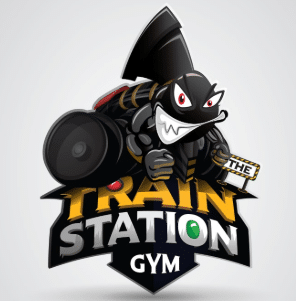 This facility is located in Vermont and offers a diversity in training services and equipment options. Members are catered to through personal training and group class services.
Trainers with accredited certs will be assessed via appointment to be considered for placement.
Anytime Fitness

A gym chain with a truly global reach, Anytime Fitness has over 2400 locations worldwide, which can be accessed with a basic membership.
At the US locations, any accredited certificate is accepted, with NASM and ACE being the most frequent.
La Palestra Center for Preventive Medicine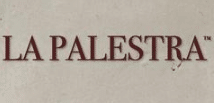 La Palestra is an advanced sports science facility located in New York City. The focus here is a fusion of medicine and strength and conditioning training that aims to target all aspects of a healthy lifestyle.
To be a trainer here, you must gain the La Palestra Master Trainer Certification. It has three levels of completion. La Palestra is also a NASM provider.
Club 24 (Connecticut)

Club 24 is based in Connecticut and offers some awesome amenities along with a general approach to training and fitness
Any accredited certification, prior experience, and insurance will get you considered for one of their locations.
Burn Fitness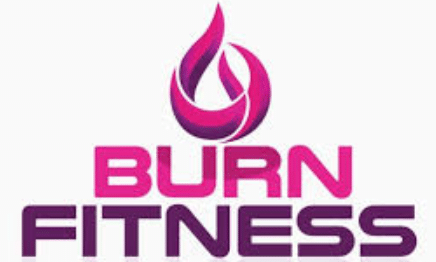 Burn Fitness is a hub of functional fitness and vibey group classes located in upmarket Santa Monica.
The facility is stocked with cutting edge equipment from cardio to functional and sports an iconic rooftop workout space.
Burn fitness instructors must have a certification from any accredited agency and be local to the Santa Monica area.
Things To Consider
Always remember to keep your First Aid, AED, and CPR certs current; you will always need these to be considered for a position.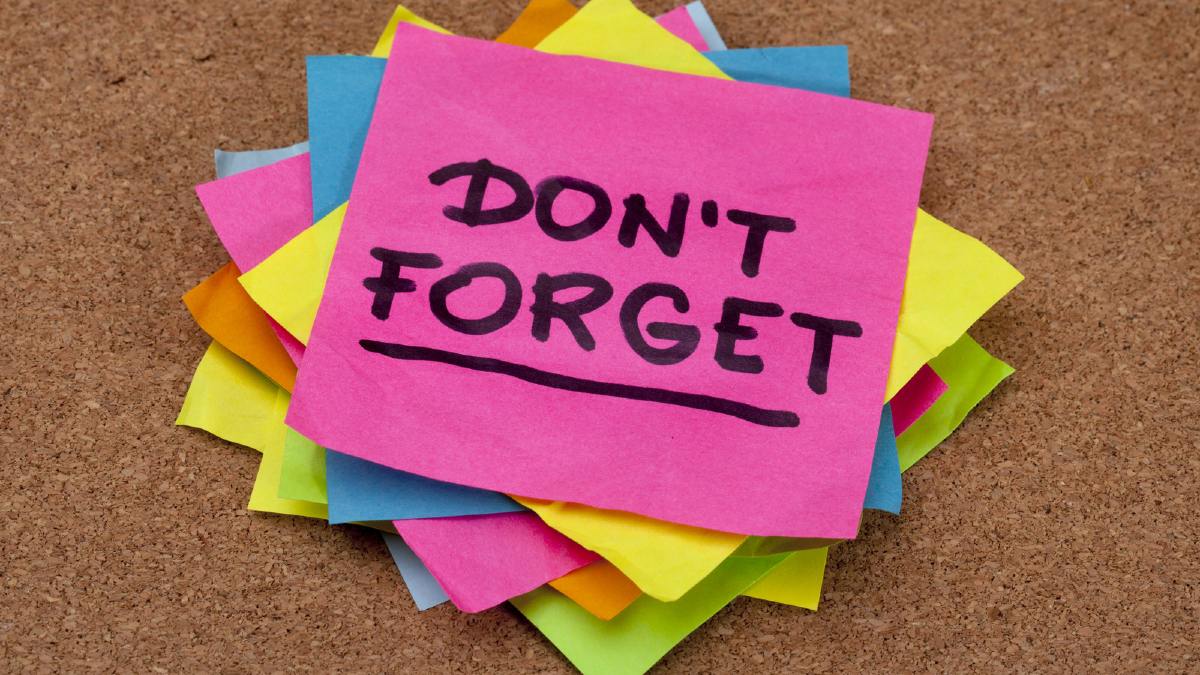 Check the hiring criteria for each gym; it's not always just a matter of having the right cert; there are often quite a few other prerequisites such as training experience, location, technical skills, and even physical appearance in some cases.
Conclusion
If you have not yet done so, take the quiz to see whether certification best fits your personal training style.
So that's it, 30 amazing gyms and what certifications you need to work there. Many gyms won't have specific certifications they strictly want, but it's always good to go with the more popular ones such as NASM, ACE or ISSA.
If you have any other questions, drop a line in the comment section below. And don't hesitate to take my quiz, so you can better understand which cert to go for and which gyms would work best for you.
Good luck.
References
https://journals.lww.com/acsm-healthfitness/Fulltext/2017/11000/WORLDWIDE_SURVEY_OF_FITNESS_TRENDS_FOR_2018__The.6.aspx
https://www.ibisworld.com/industry-trends/specialized-market-research-reports/life-sciences/wellness-services/personal-trainers.html
https://www.insure4sport.co.uk/blog/personal-trainer-statistics-infographic/
https://www.exercise-science-guide.com/wp-content/uploads/Specialty-Fitness-Certifications.pdf