If you have moved from a commercial gym to a locally owned studio where you need to sell your training and possibly make your contracts, this article is perfect for you.
By the end, you will know everything you need to know to draw up an impressive contract!
If you are not yet a trainer, make sure to take the quiz to see which personal training certification is the best fit for your training style.


The menu at the top of this page will answer any question related to your personal training. If you have any questions, don't hesitate to leave me a comment here (I'll respond within 24 hours). Also, visit the home page for the most recent and popular articles.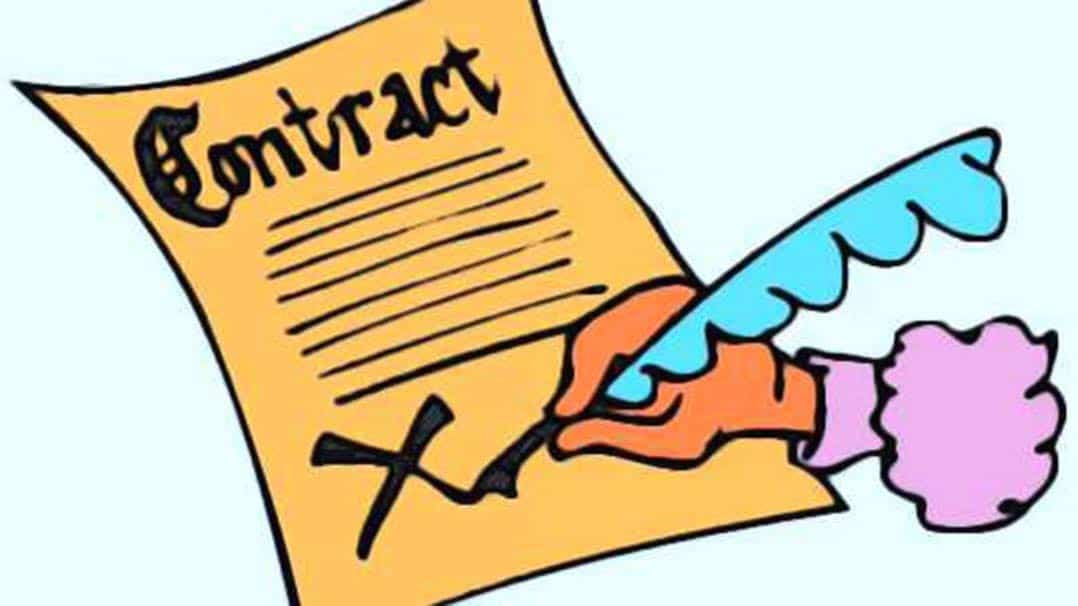 It is especially helpful if you have started working entirely for yourself and must draw up binding contracts with your new clients. You must have a contract with every one of your clients.
These contracts summarize what your clients will be paying for your services when they begin and other details of the services you provide for them.
The most important reason to have a contract is for legal purposes in case a client of yours decides to come after you for one reason or another (mostly for injuries that make occur). You should also check out my article on why you need liability insurance!
These contracts are not 100% foolproof, and since injuries are something very common with exercise, I cannot guarantee that this contract will protect you. Within the contract, you need to be clear that you are not at fault for any injury that may happen.
And since I am not a lawyer, in my article, I will be referencing other websites that can help you write up your training contracts. This article discusses why you need a contract and what a typical personal training contract will cover.
Exclusive PTP CPT Offers



Gold Standard Cert

Most Popular Cert

Best Study Materials

A Good Option

A Good Option

Best CPT for you?

If you are starting in the personal training industry, check out my other popular articles, such as my guide on solid certifications, how much you can make as a trainer, and how to get into the business!
Everything that should be covered in your personal training contract
It Should Contain General Terms
The general terms section is essential; all it does is acknowledge that the client is purchasing personal training. It also summarizes the overall services you will provide as a personal trainer in exchange for your client's money.
It Should Include the Packages and Payments for Your Services
In this section, you will be clarifying how many sessions your client purchases and the agreed-upon pricing for each of these sessions. It also discusses how long each personal training session will be and how long the courses are valid.
This section should also explain what type of personal training exercises you will be doing. This should include any stress tests, postural assessments, strength testing, flexibility testing, or other exercise strategies you may want to employ.
Exclusive PTP CPT Offers



Gold Standard Cert

Most Popular Cert

Best Study Materials

A Good Option

A Good Option

Best CPT for you?

It discusses when payments must be made and what happens if the client does not show up or is late.
It should include a termination agreement
This part of the contract discusses what happens if the client cancels services with you and for the contract to end. The client and the trainer can break the contract at any point. This section discusses refund policies.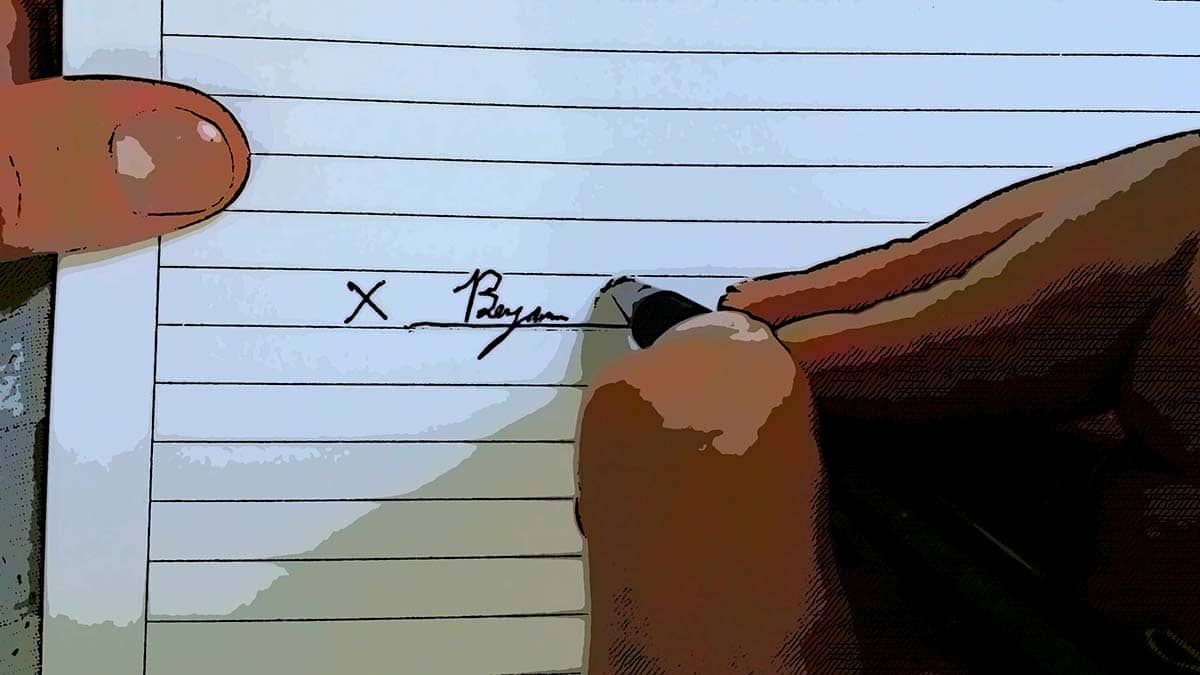 You should include a disclosure for injuries
This is probably the most critical section of the contract because you will use this section if you get sued for any injuries that may happen during your training sessions.
This section lets the client know that they need to make you aware of any previous disabilities, diseases, or severe injuries that they have had in the past that may require corrective exercise treatment.
Every trainer must know whether their client has had major health problems such as a stroke or heart attack. This knowledge can lead to very different exercise routines.
This section of the contract should remove liability in case your client does not inform you of any previous problem of theirs. This is very important to have in your contracts!
You should contain a full release of liability
Similar to the section above, this removes any liability from any injury that may happen during or as a result of your training sessions. As I mentioned before, exercise and injuries go hand-in-hand.
Medical bills from exercise base injuries can run hundreds of thousands of dollars and can quickly ruin your business if you are found entirely at fault. This is why it is essential to purchasing personal training insurance.
Check out my full article to learn about personal training insurance and what you need if you are running your own business!
Conclusion on personal training contracts
So naturally, I did not show you exactly how to write up a full contract because I'm not a lawyer, and this is something that you need to take seriously. These are just all the sections you should have when you get a contract written up for you.
One of your primary expenses, if you are starting your own business, is to hire a real lawyer to write one up for you based on your specific needs and business model. Here is a link to a general contract that some people have used.
I cannot thoroughly recommend that you use this because it might not be fully individualized for your business, and a potential client might be able to find loopholes. But it is something that you can check out.
Let me know what you think about my personal training contracts article! Do you guys have any experience writing up your contracts? Leave me a comment down below and let me know your experience!
I have a recent post on personal training resumes that you might also want to check out if you are applying for a job as a trainer!