As a personal trainer, there are some steps you can take to gain an advantage over the field. Using personal training software is one of the ways I recommend taking advantage as a way to save time and frustration.
Honestly, the growth of personal training software and the ability to do everything online has made my job 1 million times easier than it was ten years ago.
If you are a personal trainer gym owner that is not taking advantage of personal training software, you are wasting lots of time and not performing as efficiently as you could be.
The biggest question is which personal training software is right for you? All of the different personal training software out there is slightly geared towards a specific population. Are you a gym owner, a club manager or a freshly certified personal trainer?
In this article, I'll be going over the strengths and weaknesses of Strength Portal so that you can decide whether it is the right personal training software for you.
The menu at the top of this page will answer any question related to personal training that you have. If you have any questions, don't hesitate to leave me a comment here (I'll respond within 24 hours). Also, visit the home page for the most recent and popular articles.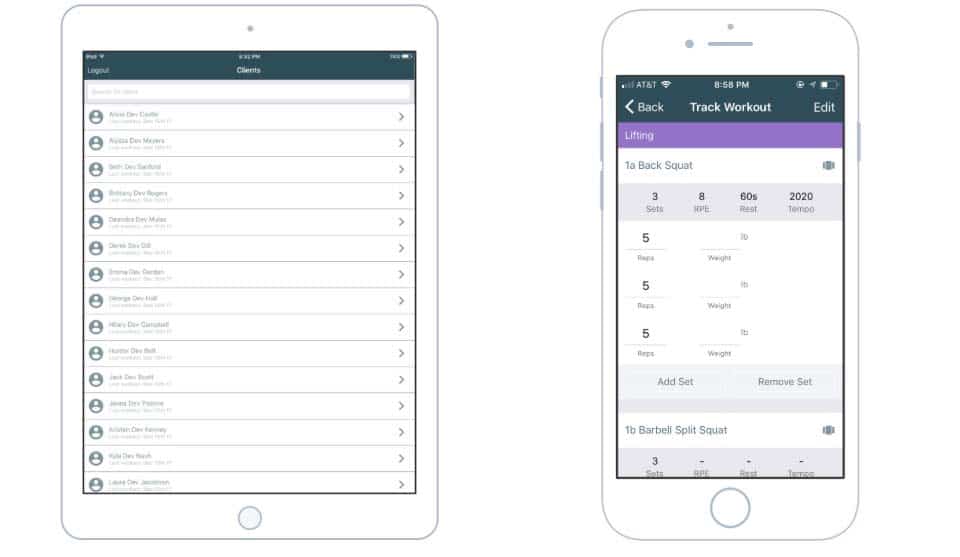 What I liked about strength portal
Smooth communication
One of the things I like the most about strength portal was the ease of communication you can have with your clients that are on the platform. Having fluid communication is one of the most important, if not the most critical aspect for me when it comes to client retention and client satisfaction.
Exclusive PTP CPT Offers



Gold Standard Cert

Most Popular Cert

Best Study Materials

A Good Option

A Good Option

Best CPT for you?

Communicating over strength portal is much better than talking via SMS chat or through e-mail. I like to separate my friends/family from my business conversations if I can.
It might not be the most natural thing to move all of your clients and get them used to communicate through strength portal. But once you have done this everything will be much smoother from booking appointments to answering exercise related questions for them.
Good workout/progress tracking
One thing that I like about the workout tracking with strength portal is that it encourages the clients to enter their workout data themselves (although you have the option to do it).
This is made extremely easy using the mobile app or desktop first. This engages your clients to participate in the workout and tracking themselves which I think provides greater motivation for them to complete the workouts and stay on track.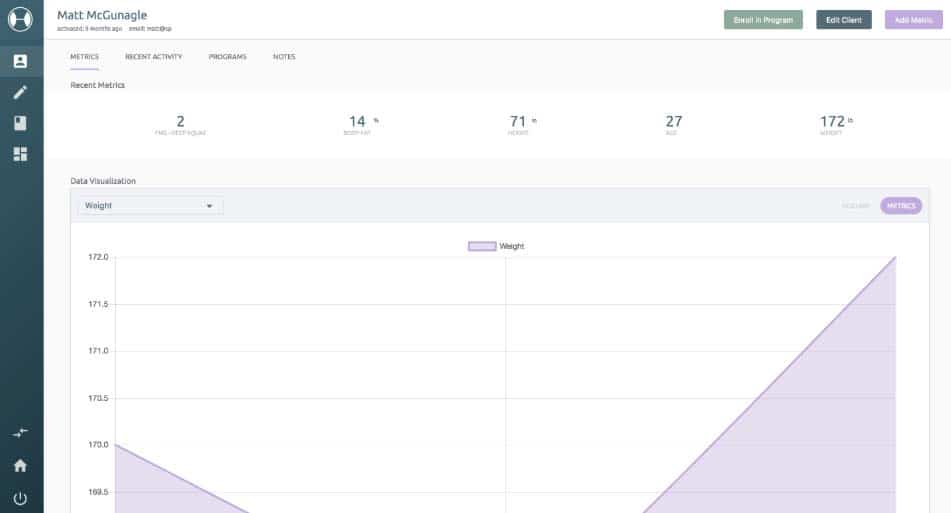 Another aspect of tracking that I liked about strength portal is the ability for body metrics tracking. These are things such as body weight, body fat percentage and circumference measurements.
In my opinion, keeping track of body measurements frequently is one of the most significant motivating factors to keep my clients on the ball. When they see that they have lost an inch on their waste or 1% body fat, they later with enthusiasm to continue their workout program and diet.
It is easy for both the trainer as well as the client to enter this information into strength portal.
Exclusive PTP CPT Offers



Gold Standard Cert

Most Popular Cert

Best Study Materials

A Good Option

A Good Option

Best CPT for you?

The ability to add multimedia
I like the ability to add multimedia into my workout routines for my clients. If there is an exercise or routine that is not included in the exercise library, I can add my exercises and even incorporate YouTube videos.
Strength portal also lets me incorporate other types of media such as my images where I explain exercise technique and form.
By being able to include multimedia into the program keeps my clients more engaged and spruces up my workout routines. I can't tell you how many times my clients have to text me wanting to know how to perform specific exercises. Now all they have to do is watch the YouTube video that I have included.
Advanced program creation
With advanced program creation, there are tons of different options to choose from. No one client has the same needs as the next client. Being able to customize your routines on the fly and with ease is one of the most important aspects of personal training software.
Strength portal lets me create wildly intricate routines for clients if I need to while at the same time having the simplicity and ease-of-use that I need to stay focused.
What I disliked about strength portal
Relatively small exercise library
One of the things that I did not like about strength portal was it's relatively tiny exercise library. I know that they are continually working on increasing the exercise library, but at the time of this writing, it is only around 500 exercises.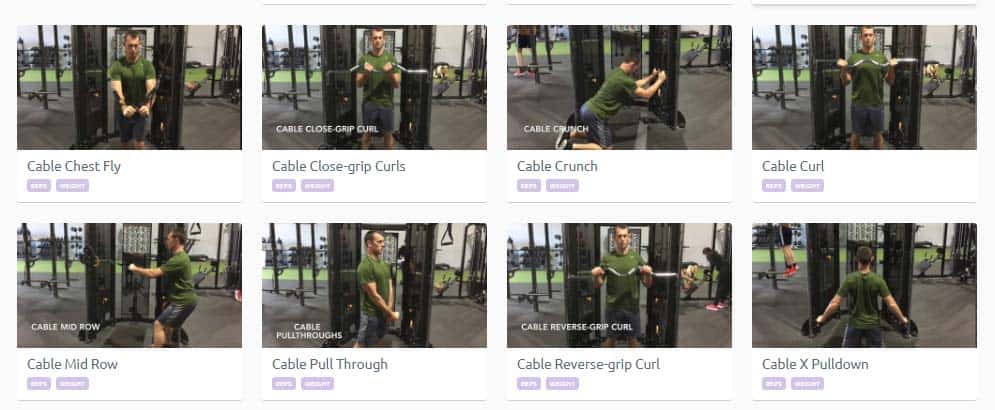 Although the exercise library is relatively small, the ability to add your custom exercises and multimedia makes up for the current size of the library.
Does not have a nutritional data section
A lot of personal trainers make additional income by offering other services such as diet and nutritional consultation. I was disappointed that strength portal does not currently provide this feature.
This is especially true since fitness and diet go hand-in-hand and as a personal trainer, it is essential to offer additional services such as nutritional help. I am hoping these dietary services will come to strength portal in the future versions.
Conclusion on strength portal PT software
Overall I think that strength portal is a very reasonable option for personal trainers that are looking to organize their clients and save time with their training sessions.
Not only will this personal trainer software help you save time, but it will also help increase client satisfaction and retention as well.
Strength portal offers multitiered pricing for personal trainers. This is good for trainers that have recently obtained a personal trainer certification like NASM or ACE and only have a few clients. It is also useful for veteran personal trainers that have 50 or more clients under their belt.
Something I like is that if you are a paid member, you get access to all of their services the matter which plan your paying for. The prices are based on how many clients have overall. You can check out the strength portal website right here for more information.