The following are the top benefits of being a personal trainer:
Helping others improve health and fitness.
Rewarding and fulfilling career
Flexibility to work as much as you want or need
Multiple great fitness career paths
Many work location options including outdoors
Ability to be self employed
Flexible schedule design
Pursuing a passion for fitness
We will also look into things like:
How to be a good personal trainer
Where are personal trainers wanted
Is the personal trainer a good career
I'll share first-hand information based on my experience, considering I have been in the fitness industry for over 10 years!
Now we shall answer the question: "Why become a personal trainer?" Let's find out!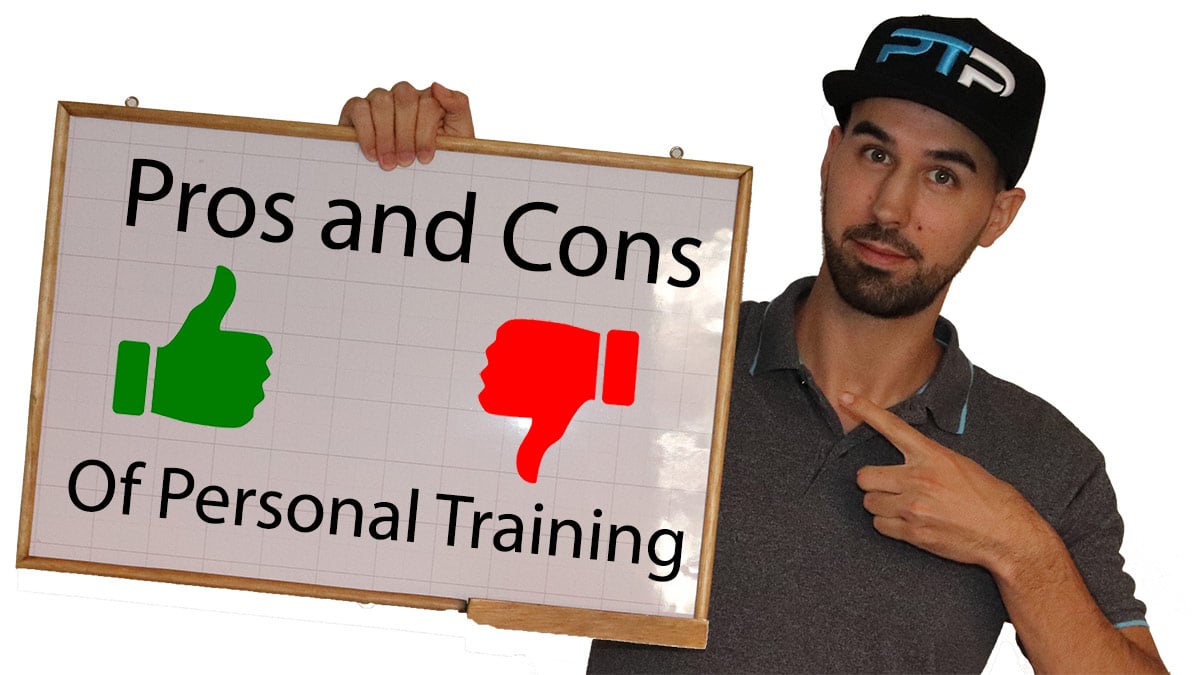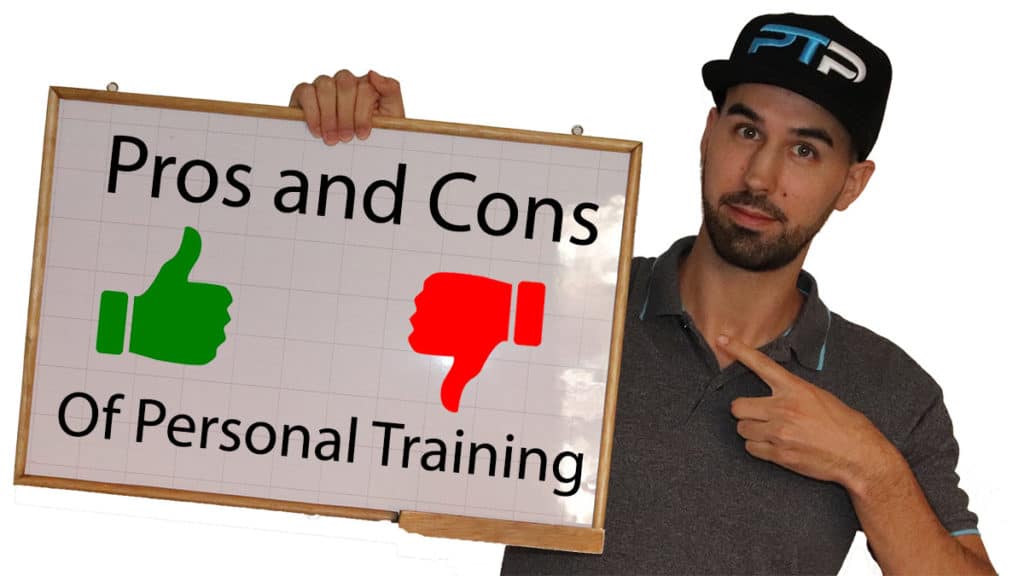 Introduction
Let's face it, people worldwide are eating worse and moving less than ever. The pressure to work, earn and be the best has led many to neglect the fundamentals of the healthy life they aspire for.
A healthy diet and adequate exercise used to be an inherent part of daily life until relatively recently. Innovations in food production/processing and transitioning from more physical to more intellectual labor have led to a sedentary lifestyle and a poor diet.
Fortunately, just as much as human innovation has led to a decline in the quality of lifestyles, we also developed ways to package healthy living conveniently, on-demand way.
Enter the personal fitness trainer. Your go-to expert in getting you off your corporate/academic butt and slapping that cheeseburger off your plate! If you want to embark on a journey as a personal trainer, I'm here to guide you, but there are a few things you need to consider.
If you are not yet a personal trainer, make sure to take the quiz to see which personal trainer certification is right for you.
The menu at the top of this page will answer any question related to your personal training. If you have any questions, don't hesitate to leave me a comment here (I'll respond within 24 hours). Also, visit the home page for the most recent and popular articles.
Personal Trainer Benefits (YouTube)
Personal Trainer Benefits (Podcast)
Walk It Like You Talk It!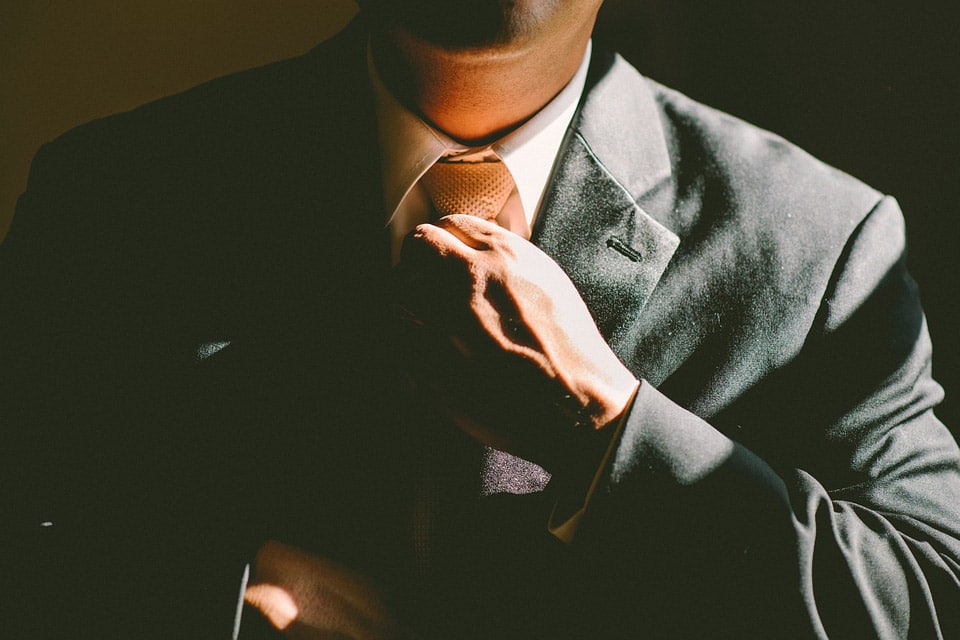 The first consideration when entering the PT space is to have an applied passion for health and fitness. You must be an example of the lifestyle you wish to promote.
You can't apply principles you've never lived by; that's as good as shooting in the dark. It's also very difficult to market your credibility when you don't present yourself as an ideal model for success to prospective clients.
Take the time, do the work, and assume the lifestyle!
Certified Pro
The next most important step towards taking on the fitness world is to get certified! Don't get me wrong; it's possible to have advanced, applied knowledge of health and fitness principles without any official qualification. However, being non-certified can leave you at a serious disadvantage.
Exclusive PTP CPT Offers



Gold Standard Cert

Most Popular Cert

Best Study Materials

A Good Option

A Good Option

Best CPT for you?

Firstly, there's always the question of credibility. No client or gym can read your mind to gauge your level of applied knowledge. You need to have it in black and white.
Secondly, most reputable certifications will provide you with liability insurance or a means to get it. This is very important to avoid any legal pitfalls, especially considering most of your clients will be in poor physical condition and prone to injury.
A certification will also provide a platform for further advancement and fill the gaps in your knowledge. No matter how much you think you know, there's always more to learn.
How to Get Certified

To get certified, you need to enroll and pass a PT certification. There are many great ones out there, all different in their own unique way but the same where it matters.
Take a look at my comparison review of PT certifications here. I personally recommend NASM, but others, such as ACE and AFPA, have amazing fitness programs with high industry recognition.
I suggest not stopping at just one basic certification. There are tons of specialist programs, such as nutrition, weight management, and massage therapy, to name a few.
Some certifications even go in-depth into specific aspects of physical performance or rehabilitation. In other cases, the same certification will have different mastery tiers, so always try to aim for the highest tier.
It also doesn't hurt to get certified by different bodies or institutions. Holding certs from different authorities will really make you stand out and look ready for business.
Adding multiple certifications under your belt will definitely give you an edge, so invest in your career!
Last Thing… First Aid.
One last thing is to get your first responder certs down. First aid and CPR are essential for a serious trainer. Accidents happen and you're the first point of assistance and the person with the best handle on what exactly went wrong. Most certifying bodies offer a first responder package.
Time for the PT Life. Good To Go?
If you've got both the lifestyle and the paperwork to prove it covered or are on the journey to doing so, then the life of a personal trainer is absolutely for you. But before you fill your head with fantasies of a day job in shorts and sweatshirts, a bit of a reality check is needed.
The life of a PT isn't always all that it's cracked up to be. Helping people transform from zero to hero and spending your time working in a gym or outdoors is a road full of obstacles.
Conversely, a dedicated and smart approach to a PT fitness career can be lucrative, rewarding, and fulfilling. And Here's why…
Personal Trainer Pros and Cons

So, as with anything worthwhile, there are some good and some bad aspects associated with pursuing a personal trainer career path. How you ultimately decide depends on what you value and your perspective.
A day in the life of a personal trainer means equipping yourself to be able to equip others in ways that can change lives for the better.
As we all know, obesity is now a global health crisis. This is due to a net increase in caloric intake and a decrease in physical activity, leading to a decline in general health. As a personal trainer, it is your job to assist those fortunate enough to realize that they no longer want to be a statistic.
Exclusive PTP CPT Offers



Gold Standard Cert

Most Popular Cert

Best Study Materials

A Good Option

A Good Option

Best CPT for you?

This means you are responsible for a greater cause; it's no longer just another day job. You have the livelihood and expectations of vulnerable people in your hands.
You must also be aware that this new role is not only sought after by you. Thousands, if not millions, of health and fitness professionals are all vying for a slice of the pie. That means the competition is ramped up, a reality that has become way more intense in today's PT game.
So with these things and more, let's consider the pros and cons of being a personal trainer.
Pros
You get to help improve their lives and realize the personal fitness goals of people who really want to improve themselves. Adding value is one of the core principles of being a great PT.
You gain knowledge and learn skills that serve as a professional toolkit and can be applied to your own self-improvement lifestyle. As a PT, you'll be able to immerse yourself in resources that improve your own health and quality of life.
You can network and connect with like-minded professionals, allowing you to expand and cross-pollinate your business interests.
You gain a sense of personal fulfillment by being in a field that directly impacts the mood and condition of individuals in a typically positive way.
You have the potential to become recognized as a goodwill member of your community, increasing your status and credibility.
You can create a lucrative business with enough time and a great strategy.
You can often access state-of-the-art training facilities, gyms, and equipment for free!
You can generally set your own work schedule, making your job work for you and not the other way around.
The average cost of a personal trainer certification is rather low, in general, for the value you get.
Personal trainer incomes and the job market are increasing faster than other health fields.
The best jobs for personal trainers are expanding and have a high demand for new people to become fitness trainers.
Cons
You will start small and slow. Cultivating the right level of reputation and credibility will take time and will be hard at first. Unlike most careers where the completion of a qualification grants you immediate prospects, a PT cert still requires you to grind your way into the game. Personal trainer advertising is tough and competitive.
You need to market yourself religiously! As a PT, your influence and visibility require a constant and consistent marketing campaign. This also includes cultivating a personal brand that you will be recognized by. The biggest tool for this is social media; get on it!
You will face stiff competition. Your peers in the game want what you want, more clients! Personal training is steadily becoming saturated; you must work hard and diversify to stand out. Many people will seek personal trainers to help them, so it is quite competitive.
You won't have a guaranteed income or benefits. You won't have a guaranteed income unless you are employed as an in-house trainer in some fitness club or gym. You also don't get any automatic benefits!
You have no on-the-job support structure. Because you are a self-employed private contractor, you have no support structure to fill in or keep the show going when you can't. Circumstances such as getting sick, vacations, or personal emergencies will lead to cancellations, loss in revenue, and sometimes disgruntled training clients.
You are your own management. You have to do your own tax, legal, and insurance. There's no corporate structure in place to take care of all your nitty-gritty.
You will often prioritize training your clients and under-train yourself. The cruel irony of the under-trained PT is an all too common reality. By the time you've cleared out your client roster, sometimes all you'll want to do is take a break!
It is clear to see that there's a lot to consider. Like any worthwhile path in life, the benefits of personal training are astounding when things go right. But getting there will often leave you questioning why you even bothered.
Remembering a few of these things might make the path a little clearer.
Personal Trainer Pro Tips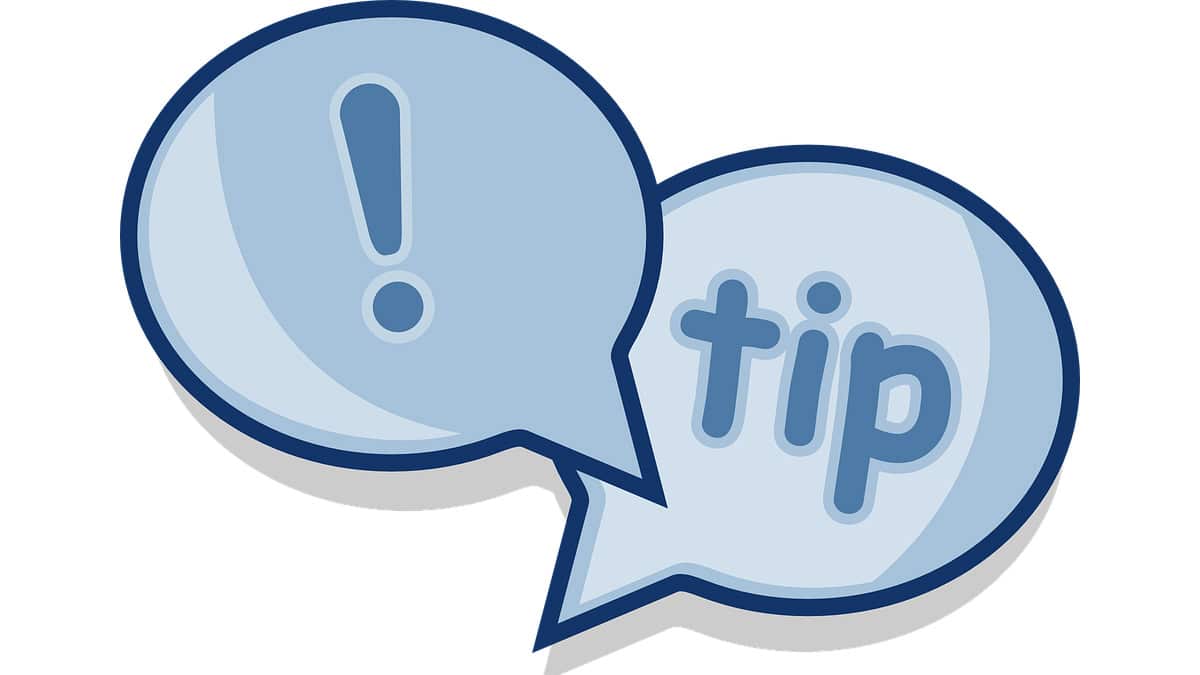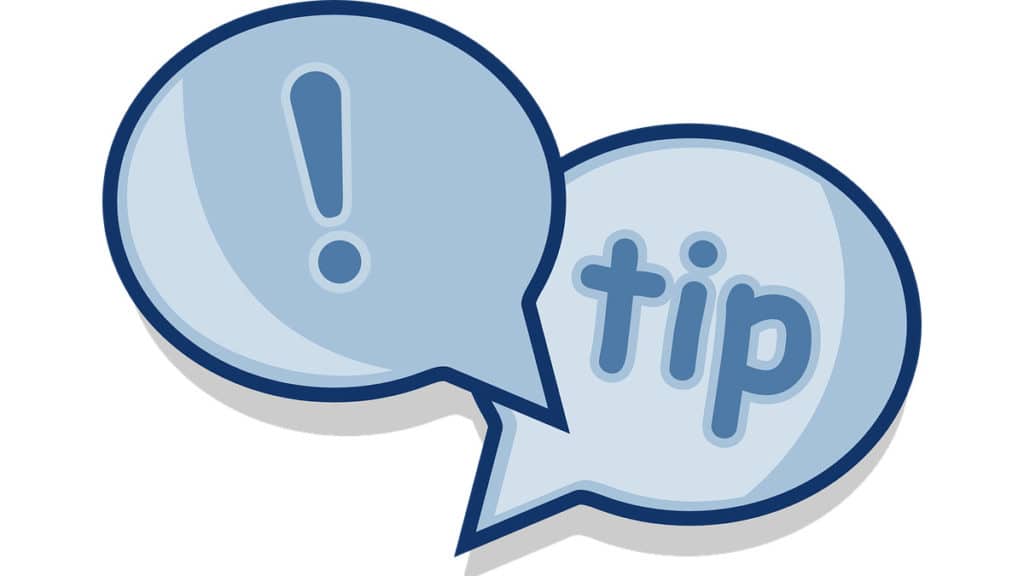 Get Your Money Right
There is a lot of financial risks initially since you don't have the safety net of full-time employment. I advise having a financial cushion in place when you're starting out; you'll need it.
How much do fitness trainers make?
It is currently very profitable and with the ease of scheduling your day, the industry is at a high point for new people.
A physical trainer's salary is rather high, averaging from around 45,000$ to 60,000$.
Trainer-Client Dynamic
You will need to grind hard and aim to please your clients. They are there because they want a service and look up to you.
Don't, however, make the self-defeating mistake of blaming yourself for all your client's failures.
At the end of the day, a client is autonomous with their own sense of agency. If you are trying your best, and they just aren't coming to the party, it's on them.
When your doctor prescribes your medication and you decide not to take it, the doctor never feels bad. Have to be eager to help, but know where to toe the line.
Find A Niche
Avoid being a generic trainer. It's too easy for your services to get drowned out in a sea of gym pros going for the same clients. Try to find a unique aspect to push as the face of what you offer.
That could be as simple as a catchy visual identity. A vibrant logo and a consistent look and feel.
It could also mean bringing in some unique training elements that very few other trainers can offer. This works well if you have a background in an interesting sport.
Whatever it is, aim to be different!
Have an Empire State of Mind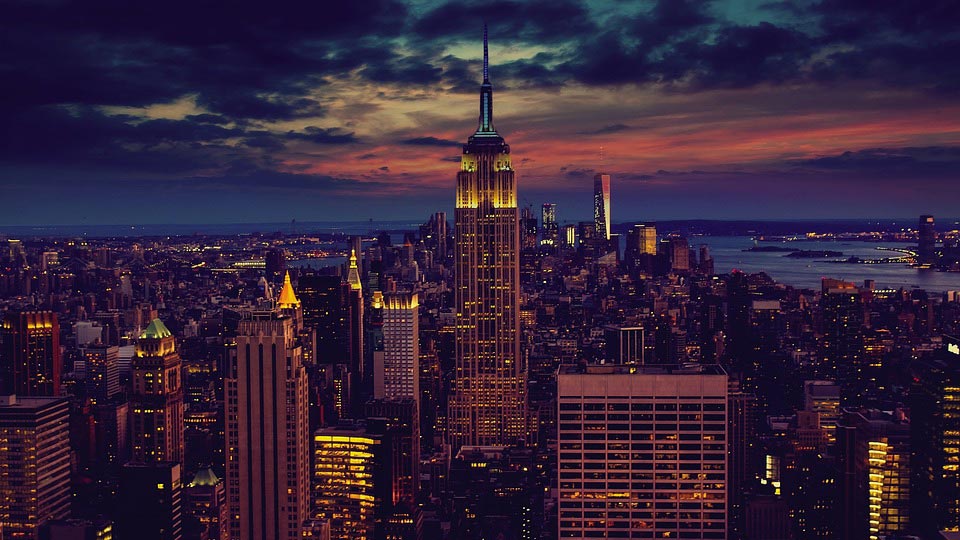 Once you've crossed the threshold of a not-quite-there-yet trainer to a renowned coach, the clients and, thus, the money will start rolling in.
This can also be tricky because it's easy to rest on your laurels and get complacent. Never stop learning and developing. The goal isn't just to be a trainer all your life; it should be to develop and grow a sustainable business.
Look at things like CrossFit or F45 Training as examples of how to evolve from a trainer to the captain of an empire.
Social Media
You have to be active on social media. That's just where we are today. You are already far behind if you aren't actively marketing yourself on social media.
Instagram and YouTube are your go-to platforms but try to experiment with all the popular ones, including Twitter, Snapchat, and others.
Frequently Asked Questions
How much can you make as a personal trainer?
How much can you make as a personal trainer?
What does a personal trainer do?
Per personal trainers' job descriptions, personal trainers typically work to help the general population by using personalized training programs. Personal training exercises are utilized based on the needs of individuals, along with implementing some other general health and wellness recommendations.
What does it take to be a personal trainer?
After this article, you should know how to be a personal trainer; it really requires you to choose the right certification for yourself and then get certified and start your business.
Is a personal trainer worth it?
In general, personal training and the health industry are very worthwhile to get into for most people who fit the desired role of a coach.
Conclusion on the benefits of being a personal trainer
So there you have it! The pros and cons of being a personal trainer. I obviously focused on the benefits of being a personal trainer. Otherwise, I wouldn't be here. However, the cons serve to put things into perspective, motivating you to work hard and making the rewards more worthwhile.
If you haven't done so yet, take the quiz to see which personal training certification fits your training style.
I recommend checking out my PT certification reviews and comparison guide here. That way, you'll get a handle on which cert suits you.
Also, take the quiz to analyze which certifications will work best for you.
Finally, please drop a comment below if you have any questions. Good luck, see you on the other side.