Have you been getting sick and tired of working for a commercial gym?
Are you feeling that you are not living up to your potential as a personal trainer and not getting paid enough for your services?
If this is the case, the answer might be switching to in-home personal training! In this article, you'll learn everything you need to know to get started.
If you want to become a personal trainer, take the quiz to find out which certifications are the best option for you.


The menu at the top of this page will answer any question related to your personal training. If you have any questions, don't hesitate to leave me a comment here (I'll respond within 24 hours). Also, visit the home page for the most recent and popular articles.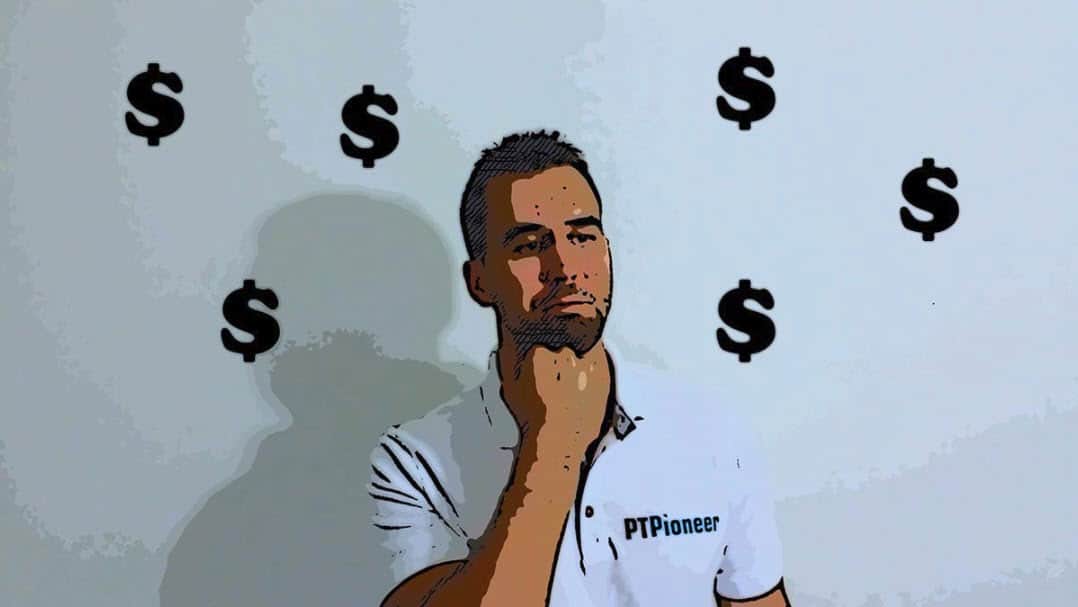 This can be done in your or your client's home. The only necessities have enough space to train, the proper equipment to give your clients a great workout, and some liability insurance for yourself.
You can make a lot more money by working for yourself because you do not need to split the money between the gym and their facility or the salesperson (in most cases). Let's go over the three necessities to get started with in-home sessions.
Exclusive PTP CPT Offers



Gold Standard Cert

Most Popular Cert

Best Study Materials

A Good Option

A Good Option

Best CPT for you?

The essential equipment you will need
One of the most significant benefits of working for a commercial gym such as 24-hour fitness is that they provide lots of different high-end equipment that you have at your disposal.
Although it is great to have all this equipment during your sessions, it is not completely necessary, depending on your training with your clients. In reality, all of the basic exercises can easily be performed using just a few pieces of equipment.
You can do hundreds upon hundreds of exercises using these essential pieces of equipment. Let's talk about these crucial pieces of equipment!
Probably the most important thing you will need is dumbbells. Depending on what type of clients you are training, you will need dumbbells that weigh different amounts. I suggest starting out with dumbbells ranging from 5 pounds to 30 pounds. That will be enough for most of your clients unless you are working with athletes that need to do power training.
The next piece of equipment is barbells or body bars. I suggest you get barbells ranging between 10 pounds and 40 pounds.
I like to use resistance bands a lot in my exercise programs. The color usually arranges the difficulty of bands. I think Green is the easiest and black is the hardest band.
Some platforms that you can increase and decrease in height.
You should have a variety of kettlebells ranging between five and 25 pounds.
Bosu balls are a great piece of equipment to incorporate stability training.
Stability balls can be used for hundreds of different exercises
Make sure you have some padded mats for their various ground exercises.
You can do hundreds of different exercises using the equipment I've listed above. You can incorporate resistance and stability training for complete functional exercise routines.
If you are working with athletes or people who do heavy weightlifting, this will not be sufficient. But if you are focusing mostly on functional weightlifting and corrective exercise, you can get quite far with the weight ranges listed above.
The best part about all of this equipment is that it does not take up too much space. You could easily pack all of this equipment inside the trunk of your car.
You can be a very mobile personal trainer by being able to work out at your house, at your client's house or anywhere outside if the weather permits it!
Exclusive PTP CPT Offers



Gold Standard Cert

Most Popular Cert

Best Study Materials

A Good Option

A Good Option

Best CPT for you?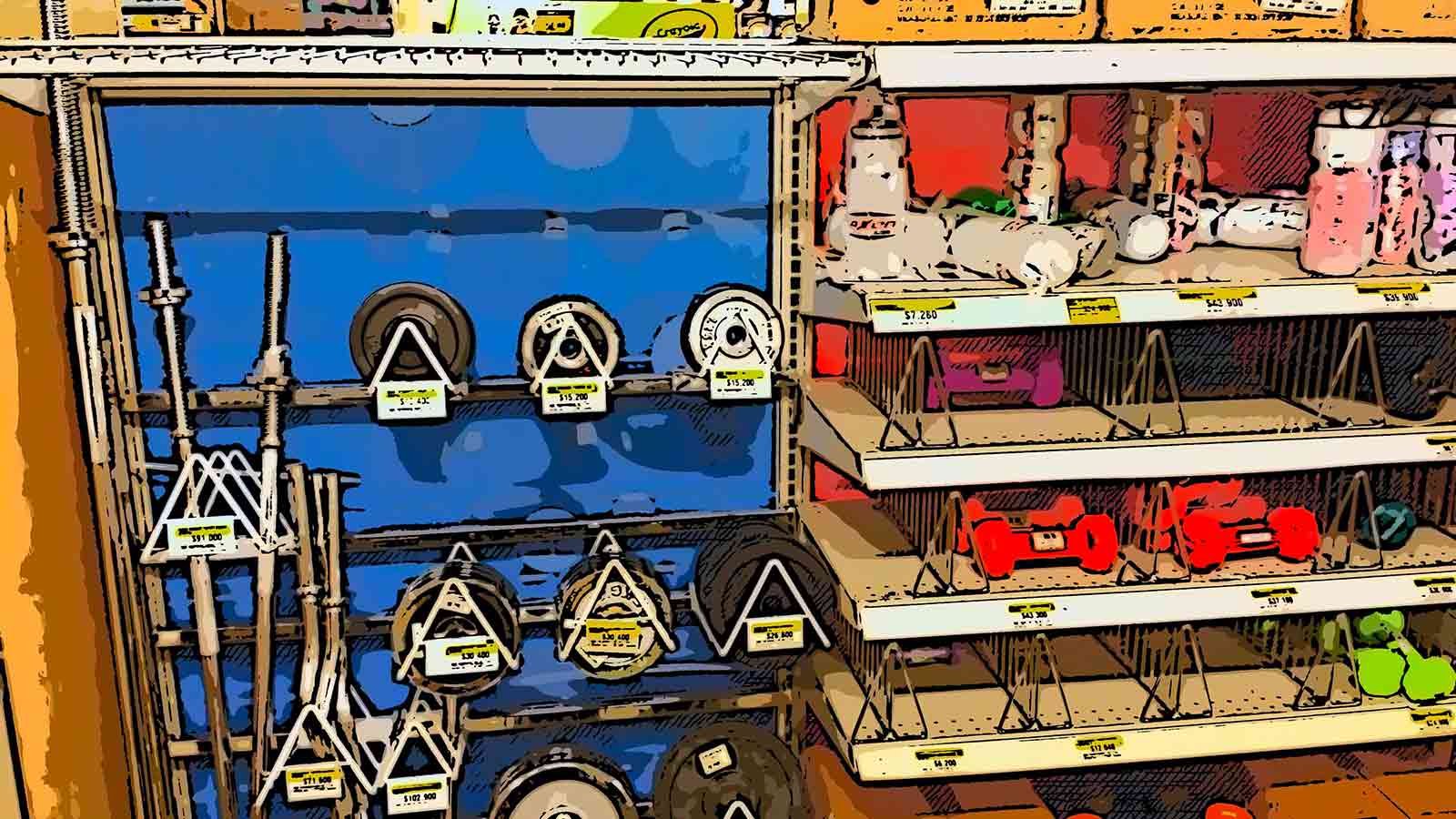 The essential space you will need
If you are doing most of your personal training sessions in your own home, you will need to ensure that you create enough space so that your client feels comfortable. I typically recommend having an area no smaller than 10′ x 10′. Preferably it would be more like 15 feet or 20 feet on each wall.
This is so that you will have enough space for side to side movements without thinking about space constraints. Functional training requires much more space than basic weightlifting exercises.
If you are doing your exercises outside, you should have no problem with space constraints at all, and you get to enjoy the sun simultaneously!
Liability insurance is necessary
Most people never think twice about liability insurance, especially when they are working for someone else, such as a commercial gymnasium. In these situations, the gym pays liability insurance for all trainers.
If you are trying to break away to work for yourself, then purchasing your liability insurance is extremely necessary. If you do not have liability insurance, there's a chance that you could have a lawsuit on your hands if one of your clients gets injured.
Personal training contracts do not always protect you! This can quickly ruin a private training business with just one injury! Personal training insurance will ensure that you do not go bankrupt if you have a lawsuit filed against you.
You could purchase liability insurance through dozens of different types of insurance agencies. The first place I would check is the certifying agency that you have received your certification from.
Large names such as NASM and ACE offer personal trainer insurance for an additional cost. Plenty of other general certifications like the two listed above also offer insurance. There are other cheaper options out there as well.
For approximately $150 annually, you can get covered for $1 million in damages (medical bills). This is the minimum coverage that I would recommend you get. Check out my full article on personal training insurance.
Conclusion on in-home personal training
Well, that was my article! I hope you all enjoyed reading it and learned valuable information from it. These are the basics you will need to branch off independently and work for yourself!
You can make at least three times more money than working for a commercial gym! I am sure that is one of the reasons you became a personal trainer, to have flexible hours and make plenty of money to live on.
The hardest part about working for yourself is getting enough clients. I suggest you check out my article on how to sell personal training. You need to work on your sales skills and networking abilities, and other personality traits that will let you become a successful trainer.
But if you have been working in the industry for a while, this should be no trouble for you.
Leave me a comment and let me know your thoughts on my article on in-home personal training!