Hey everyone I cannot tell you how many times I have been asked "what is the best personal trainer certification?". I decided to make a complete guide on the best personal trainer programs so that there would be a one stop resource on the topic. There are three ways to absorb the content of this article. Choose which way is the best for you to learn and you will be taken to that part of the article. You can either read the full guide on the top ten certifications (the most information), check out my quick comparison chart of the top three certifications or watch my youtube video on the best certifications. Has health and fitness been an interest of yours for a long time? If you are like me then you probably want to turn your passion into a profession. Personal training could be the best career move you've ever made because you get to do what you love every single day that you work and get paid a good amount for it! And luckily, it does not take a super very time to become a personal trainer. This article will be showing you how to choose the best certification depending on the style of training you would like to perform. Another popular article of mine is the ACE vs NASM article, make sure to check that out.
One of the most common questions I get asked by people that are just starting out in the industry is which certification to choose. And since my website is all about getting started in the personal training industry, choosing the correct certification is a huge part of that.
Let's get right into my article on the best personal training courses so you can find out which one is right for you!
For those of you that like a visual representation, check out the chart below to see my top three certifications out of the 10 that I talked about in this article. A lot of the other certifications are still good options, I have simply been getting a lot of requests for my absolute top three. There will be a full breakdown of all 10 of them below.
Quick comparison chart of my top three certifications

General Focus

Base Price

Study Materials

Exam Pass Rate

Exam Questions

Continuing Education

Accreditation

Corrective exercise

$699

Great

64%

120

20 hours and $99 every two years

NCCA

General Training

$599

Great

65%

150

20 hours and $129 every two years

NCCA

General Training

$599

Good

90%

multiple-choice, true false and short essays

20 hours and $99 every two years

DETC
My Youtube video on the best certifications
The full guide on the top ten certifications (Click on link to jump to that location)
Factors I consider when thinking each certification
While it is not the easiest thing for me to choose the very best certification, it is easy for me to tell you which certifications to stay far far away from.
Most of what I would classify as "online" certifications are simply trying to scam you out of your money.
If a certification claims that you can get certified in a very short period of time, then they are definitely not legitimate.
If anyone could study for a few hours, take a short multiple question tests and become a personal trainer, then everyone would be doing it.
To becoming legitimate personal trainer you need lots of knowledge in areas such as anatomy, physiology, biomechanics and more. Very few "online only" certifications are legitimate. I will be discussing these in this article.
The main factors that you should consider while trying to find the best personal training certification for you are:
The general focus of each certification
Accreditation of each certification
Price of each certification
Test pass rate of each certification
Industry recognition
Continuing education requirements
Average income of certification holders
The general focus of each certification
There are many factors that I will use to differentiate each certification from one another. For example, some individuals choose their certification based on the price of the certification alone because they might be tight on cash at the moment.
Individuals that come from a sports performance training or peak performance training background sometimes like to train their clients for athletic performance (NSCA CSCS and NASM PES). These individuals would like a certification that tailors to that style of training.
Other people might want to specialize more on the corrective exercise side of personal training (NASM and ACSM)
Some people want to focus primarily on body fat reduction as this will be the majority of your clients (ACE, NASM and ISSA are good).
While others would like to work with competing bodybuilders.
As you can see, everybody has a different goal with what type of training they want to perform with future clients. I am here to break down which certification would be best for your individual needs so that you can help your clients obtain their goals in the most efficient and effective manner.
While you are reading this guide, I would really like you to focus on what type of training you like to do and who your potential clients will be.
If you do not yet know, this it may be a little bit more difficult for me to help you on which certification to choose. So think hard about this but also remember that it is never too late to get additional certifications after you have obtained your first. In fact this will only make you a more dynamic personal trainer.
But from the very beginning, you should follow your gut feeling on what type of individuals you would like to train. Do you want to work with older individuals that need corrective or functional training or would you rather work with athletes trying to reach their optimal potential for a particular sport?
The first style of training would include lots of stabilization, balance, flexibility and resistance training.
Let's look at some of the certification options.
Accreditation
The certifications that I will be discussing on this website are either accredited by the Distance education and training Council (DETC) or the National commission for certifying agencies (NCCA). I only trust certifications that have either one of these two accreditations.
CPR/AED
All the certifications on my list require their test takers to be CPR/AED certified by a legitimate organization such as the American heart Association or Red Cross. Certifications that do not require this are dangerous. The gym setting and physical exercise can be a shock to the body and heart. It is essential to know and understand CPR for the safety of all of your clients as well as anyone else in the gym.
Price of each certification
The average price for training certification is $500. This usually includes entrance to take the test as well as the study materials needed. Besides NPTI  which costs around $6,000 the cheapest certification is NESTA at $477. Currently the most expensive besides the NPTI is the NASM certification for $799. Even though it is more expensive than the others, it is still by far one of the better certifications out there and has been shown to help you earn more money as well. We will get into the average income of each certification holder a little bit later in my article. Here are the prices of the certifications in US dolars.
| | |
| --- | --- |
| AFAA | $499 |
| ISSA | $499 |
| NCSF | $499 |
| ACSM | $520 |
| ACE | $599 |
| NSCA | $712 |
| NASM | $799 |
| NPTI | $6,000 |
Pass rate of each certification
Certification pass rates range from 54% with ACSM to 89.9% for ISSA. It is pretty easy to see that ISSA is the easiest test to pass due to the fact that it has an open book exam. I had trouble finding some of the passphrase such as that for AFAA and NPTI.
| | |
| --- | --- |
| ACSM | 54% |
| NSCF | 57% |
| NSCA | 58% |
| NASM | 64% |
| ACE | 65% |
| NESTA | 65% |
| NFPT | 83% |
| ISSA | 90% |
Industry recognition
A big factor for how good a certification is, depends on how well it is recognized within the health and fitness industry.
Has the certifying agency contributed helpful research and knowledge to the ever developing field of kinesiology?
Do scientific journals reference their studies when performing their own research?
These are telltale signs of a good agency as opposed to some certifications that are just trying to make money.
The certifications with the highest industry recognition are NASM, ACE,  ISSA, ACSM and NSCA. This does not necessarily reflect the number of people that are taking the test, but how employers see the certifications themselves.
In terms of overall popularity, I was able to gather numbers for the number of certified individuals as well as attempts to pass the test per year. Unfortunately NASM does not release this information but on a call with one of their representatives, they mentioned they had twice the number of certified trainers then their competitors. I definitely believe that they have more, I'm just not sure it is twice as much. I have to make a guess that NASM has around 50,000 certified trainers, ACE has 45,000 and ISSA has 38,000.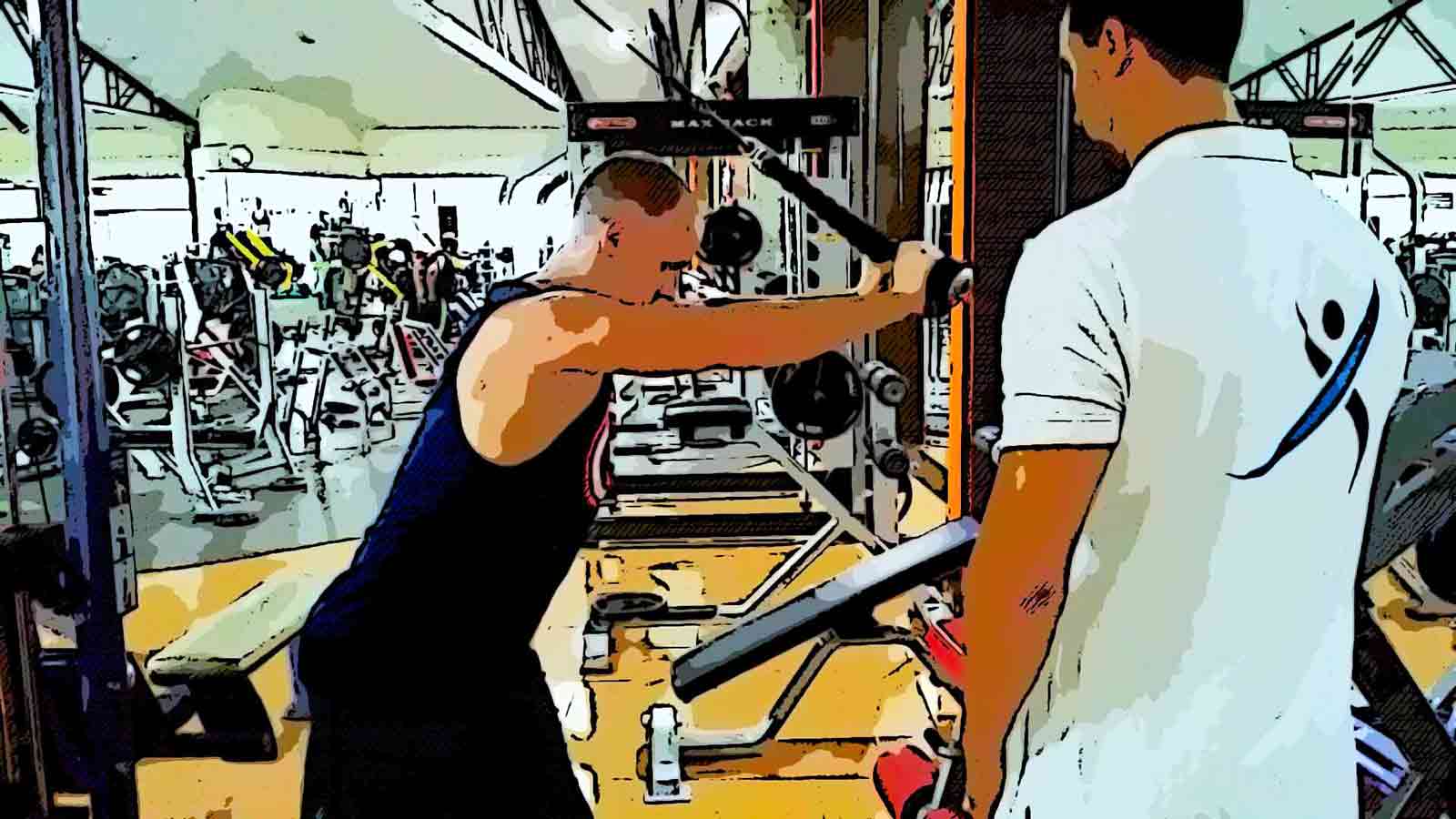 Continuing education and requirements 
Continuing education is required by every single certification that I talk about on the list. This is very important for the industry to move forward. Every trainer should keep up-to-date on modern training principles and breakthroughs within the field of kinesiology. Check out my article on the best continuing education options.
CEU requirements for each certification
| Certification | Hours of continuing education required | How often | Cost to recertify |
| --- | --- | --- | --- |
| NASM | 20 | Every 2 Years | $99 |
| ACE | 20 | Every 2 Years | $129 |
| NSCA | 60 | Every 3 years | $50 |
| ACSM | 45 | Every 3 years | $30 |
| NCSF | 10 | Every 2 Years | $50 |
| NFPT | | Every year | $85 |
| NESTA | 40 | Every 4 Years | $149 |
| ISSA | 20 | Every 2 Years | $99 |
| AFAA | 15 | Every 2 Years | $99 |
| NPTI | N/A | N/A | N/A |
I was not able to find the average income for every single certification on my list, but I was able to find some of the big ones. This information is not public knowledge but I was able to find self reported information intake averages from websites that are very reputable. My conclusion is that NASM and ACE certification holders make the most money at around $41,500 each per year. The lowest I could find was NCSF which makes around $35,000 per year.  Obviously this is only the average, and the average trainer probably does not work 40 hours a week.
| | |
| --- | --- |
| NASM | 41.5 K |
| ACE | 41.5 K |
| ISSA | 39.0 K |
| ACSM | 38.7 K |
| NSCA | 38.1 K |
| AFAA | 37.6 K |
| NESTA | 37.5 K |
| NSCF | 35.0 K |
10 Best Personal Training Organizations
Let's take a look at the list of the best certifications in detail.
#1 National Academy of Sports Medicine or NASM
Over the last decade or so NASM has been on the quick rise to becoming the best personal training certification in a lot of people's eyes. It has a good probability of being the most widely recognized and highly sought after certifications in the industry in 2017.
It is well known for its OPT training model that provides safe and effective workout routines for a wide variety of individuals with different goals. Similar to ACSM, NASM has a strong focus on the corrective exercise training. They have a very intense screening process before prescribing an exercise routine.
In my personal experience, NASM is the preferred certification in the majority of gyms in the United States.
I also like how the test taking procedure works through NASM. You are required to go into lasergrade test taking facility in order to pass the test and get certified. This is to make sure that there is no cheating involved. I think this type of test taking procedure makes any certification more credible.
I learned a whole bunch from my NASM certification that was not contained in the curriculum for other certifications. They go into great depth about working with special populations such as elderly individuals, pregnant women, individuals with eating disorders, post heart attack patients and much more.
NASM is currenlty my #1 favorite certification. NASM has earned accreditation through the NCCA.
Make sure to check out my full review on NASM here.
I highly suggest that you check out their website here for more information!
Many people as well as corporate gyms think that NASM is the best certification.
#2 American Council on Exercise or ACE
ACE focuses their training on a wide variety of individuals. That is why I think that it is one of the best certifications for someone just getting into personal training. You will learn a lot of information covering a lot of topics. This can also be put in the "general" category for certifications. It is perfect for any individual that is getting certified for the very first time.
Along with NASM, this certification is one of the most highly recognized certifications in the whole entire industry!  There is no way you will be turned down from working at any gymnasium if you possess this certification.
ACE provides a very strong informational foundation for you to build on if you decide to specialize down the line. The test provides a good level of difficulty but is not the hardest compared to other certifications.
I think that they have one of the the best study materials in the entire industry.
You should check out my full review on ACE to learn a little bit more!
I highly suggest checking out the ACE website because this is my favorite cert (along with NASM)!
It's a close call, but in my opinion, I had to put it at #2, just under NASM. ACE is a top personal trainer certification!
#3 International sports sciences Association or ISSA
ISSA is the most internationally recognized certification on this list. They are well recognized within the fitness industry and are accepted by most (but not all) gymnasiums.
They have one of the largest textbooks out of all the certifications. Similar to the ACE certification, ISSA targets a wide variety of individuals and is a great first certification.
That being said, they do not really go into any one area of personal training in depth. I know some great trainers that are certified through ISSA!
ISSA is DETC accredited.
Check out my whole entire review on ISSA here. You can check out the full ISSA site here for more information.
ISSA might be the best certification that can be done all online but I feel like there are some downfalls to that. Check out my full article on it to understand why.
#4 National Strength and conditioning Association or NSCA
Let me start by saying that the NSCA test is one the most difficult tests in the entire industry.
It is also one of the oldest personal training certifying agencies. It was the first agency to get noticed and accredited by the NCCA which has set the standard for legitimacy in a period when the industry had very low standards.
Possibly even more recognizable within the industry is NSCA's advanced certification called the certified strength and conditioning specialist or CSCS. This advanced certification requires a four year bachelor degree before it can be taken.
The NSCA is a great certification for somebody looking to get into sports conditioning similar to ACE and ISSA.
Make sure to check out my full article on NSCA!
NSCA might be the best option in regards to sports performance due to their advanced CSCS certification (along side NASM's PES).
#5 American College of sports medicine or ACSM
This is one of the best certifications in regards to post rehabilitation and corrective exercise training. Just like NASM, they have a very intense screening process for muscular imbalances. These screening techniques help pinpoint muscular imbalances that need to be worked on before a more intense resistance routine can be prescribed. This is very important in preventing injury.
ACSM has one of the most rigorous tests in the industry. The textbook is also no joke.
Besides being a certifying agency they are also a scientific body. The majority of other certifications curriculum relies heavily on research performed by ACSM.
They are definitely one of my top four certifications! Although I do believe that some other certifications do a better job of organizing the curriculum as well as have a more well rounded set of study materials (Mostly ACE and NASM). Their highly recognized within the industry and provide excellent information for their trainers.
Check out my full article on ACSM here.
#6 National Federation of professional trainers or NFPT
NFPT focuses on the fitness enthusiast turned start-up trainer. NFPT trainers aren't required to have a previous formal education related to exercise science, they only require that the certification participant be 18 years or older and have a high school education. They used to require that you have 2 or more years of 'practical hands-on experience' with exercising and training, but this an unenforceable requirement so instead they note that those who lack this type of real-world experience will not be in a good position to gain employment after certification. Most NFPT trainers are people who have a lot of gym experience but are just starting out as a personal trainer.
The NFPT is one of the less expensive certifications on the market right now. The tests that they provide are not the most difficult by comparison, but not the easiest either. Their tests are reviewed and re-developed each year to maintain a consistent level of difficulty at about 70% passing. This is a classic entry-level personal trainer certification. They are accredited by the NCCA.
Check out my full article about NFPT here.
#7 National personal training Institute or NPTI
NPTI is one of the most unusual certifications on the market as well as the most expensive. When you complete their course you actually receive a diploma!
The total course consists of approximately 500 hours throughout a six month time frame. This includes 50 hours of practice training sessions with a qualified instructor.
It is definitely one of the most intense courses in the personal training industry. They dive deep into biomechanics, physiology, nutrition and anatomy. I guarantee you that by the time you finish their course, you will know the material inside and out. The intense course curriculum and testing procedures make it a credible certification/diploma.
Although it does seem much more detailed than the common certification, NPTI is still not nearly as detailed as a four year degree in kinesiology. And because it is kind of in the middle ground of what is required to get hired as a personal trainer, I usually recommend going with a cheaper yet still highly recognized certification.
Check out my full review on NPTI here!
#8 National Council on strength and fitness or NCSF
NCSF is one of the few certifications that does not require you to be CPR or AED certified before you can take their test. This is a unusual because most employees will require each of their trainers to be CPR and AED certified before working with clients.
This certification focuses strongly on progressive resistance training.
They are approved by the accreditation agency NCCA.
Although I do believe that they have good information in their curriculum I think they should require their test takers to be CPR and AED certified.
Here is the full review on the NCSF!
#9 National exercise and sports trainers Association or NESTA
NESTA is one of the more unique certifications on the market right now. They are trying hard to push the use of technology and its integration into the personal training industry. They have been gaining a small following within the fitness industry because of this methodology.
The one piece of technology that they are really pushing is a heart rate monitor. When you purchase the certification and study materials it comes with a heart rate monitor. Throughout the textbook it refers to how you should incorporate this technology when monitoring and progressing your clients through an exercise program. I think that this technology really helps you understand how hard you are pushing your clients during their workout!
This is a certification that should be paid attention to in the coming years. They are NCCA accredited.
Here is the complete review on NESTA.
#10 Aerobics and fitness Association of America or AFAA
AFAA has long been recognized as one of the fastest ways to get certified as a personal trainer. The majority of everything is done completely online. The only thing you are required to do is attend two weekend workshops. You can access the whole textbook online.
After you have completed the weekend workshops you will be given access to take the test. The test consists of two portions. There is one practical section and one written section. As you may be able to tell from the certifications name, they have a strong emphasis on aerobic fitness training. There is a good focus on cardiovascular training compared to other certifications.
They are DETC accredited.
My opinion is that you cannot learn all of the most important information for personal training in one weekend. I definitely learned more from my other certifications.
Check out my full review on AFAA here!
Conclusion on the best personal trainer certification
So as you can see, it all depends on what type of clients you want to train once you become a personal trainer. Before I get started with the breakdown of the article if you could please share this article using one of the social media buttons down below. I would be very grateful. Also, don't forget to comment if you have any question regarding any certification. I will get back to you soon as I can!
Overall my top personal training certifications are ACE, NASM and ISSA due to their industry recognition, the amount you will learn and the awesome study materials that they provide.
If you want to focus on corrective exercise or post rehabilitation trainings the top two certifications I would recommend are NASM, and ACSM.
Both of these certifications have great screening processes that allow you to pinpoint muscular imbalances. You will learn a great deal of anatomy and biomechanics from both of these certifications.
If you want to be working with clients that have a primary goal of losing body fat, the certifications that I would recommend are NASM, ACE and ISSA. Overall these three at my top choices for anyone just starting out.
If you want to focus on sports conditioning in peak performance training, the certifications I would recommend are NSCA (for the CSCS),  NASM (for the PES) or ISSA. Both of these advanced performance certifications are fantastic. And both of these basic certification leads into them really well.
If you want some more specific comparisons check out some of my articles such as ACE vs NASM, NASM vs ACSM, ACE vs ISSA, NSCA vs NASM and ISSA vs NASM! Or just my main section on comparison articles!
I really hope that my breakdown of my top 10 certifications was helpful for any personal trainer that is just starting out.
Remember that the most important thing is to learn what type of clients you want to work with in the future.
If you are still confused about which one would be the best certification for you, I suggest checking out the ACE website , the NASM website  or the ISSA site because you really cannot go wrong with either of those.
Please leave me a comment down below if you have any questions! Now get out there and start studying!
Personal training is the most rewarding career and I am so glad that I get to do every day!
Please like or share my article on social media using one of the buttons if this article was helpful to you.
Next thing you should do is check out my massive guide on how to become a personal trainer as well as my article on personal training salary! Don't forget to leave a comment and I'll get back to you with any questions that you have 🙂
Tyler Read has a Bachelor of Science in Kinesiology. Tyler is also a certified personal trainer with NASM, ACE and CSCS. Tyler's main goal is to help people get started in the personal training industry and to become successful personal trainers. Tyler is the owner of Personal Training Pioneer which helps people get started in the personal training industry and become successful.