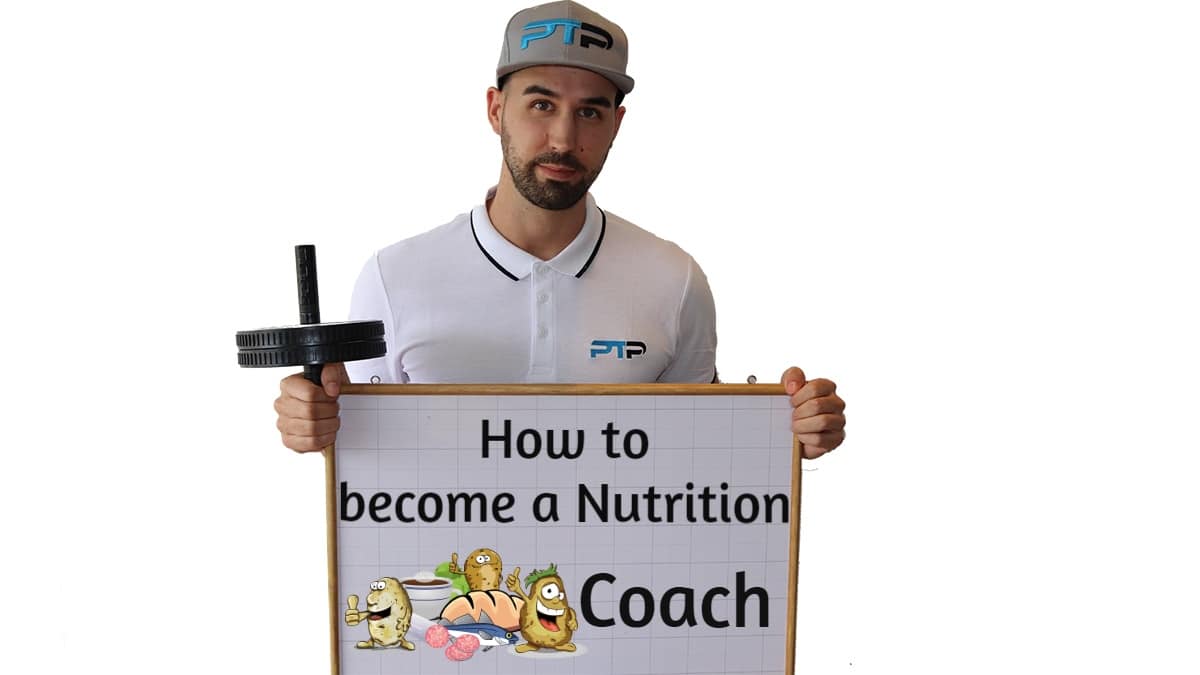 The world of fitness isn't just restricted to becoming a personal trainer anymore. Back in the day, if you wanted a job in a gym other than a regular gym employee, the only way was to become a personal trainer. Luckily, that's all changed!
Now, there is any number of jobs that you can get certified for and start helping people get healthier. Of course, we have already mentioned the personal trainer but what about a group fitness specialist or an athletics coach.
And if you like the idea of helping people get healthier by monitoring their eating and nutrition, then a job as a nutrition coach is just for you.
You can simply get a nutrition certification for personal trainers.
So in this blog, we are going to take a look at what it takes to become a nutrition coach as well as what your daily activities will entail.
But perhaps most importantly, we will delve into what nutrition certifications it is you need to qualify for the position and which of these you should really consider. Check out my free nutrition certification study guides that will help with studying.
Make sure to take the quiz to find which nutrition certification is the best option for you. Also, read my must-read article on the top nutrition certifications.
The menu at the top of this page will answer any question related to personal training/nutrition that you have. If you have any questions, don't hesitate to leave me a comment here (I'll respond within 24 hours). Also, visit the home page for the most recent and popular articles.
If at the end of this article, you decide that the NASM CNC or ISSA Nutritionist certifications are right for you, make sure to check them out at Trainer Academy. Their premium study guides are an excellent guarantee to ace your exams.
Also, don't forget to check out my free study guides here on PTpioneer.
How To Become A Nutrition Coach (YouTube)
How To Become A Nutrition Coach (Podcast)
So, what exactly is a nutrition coach?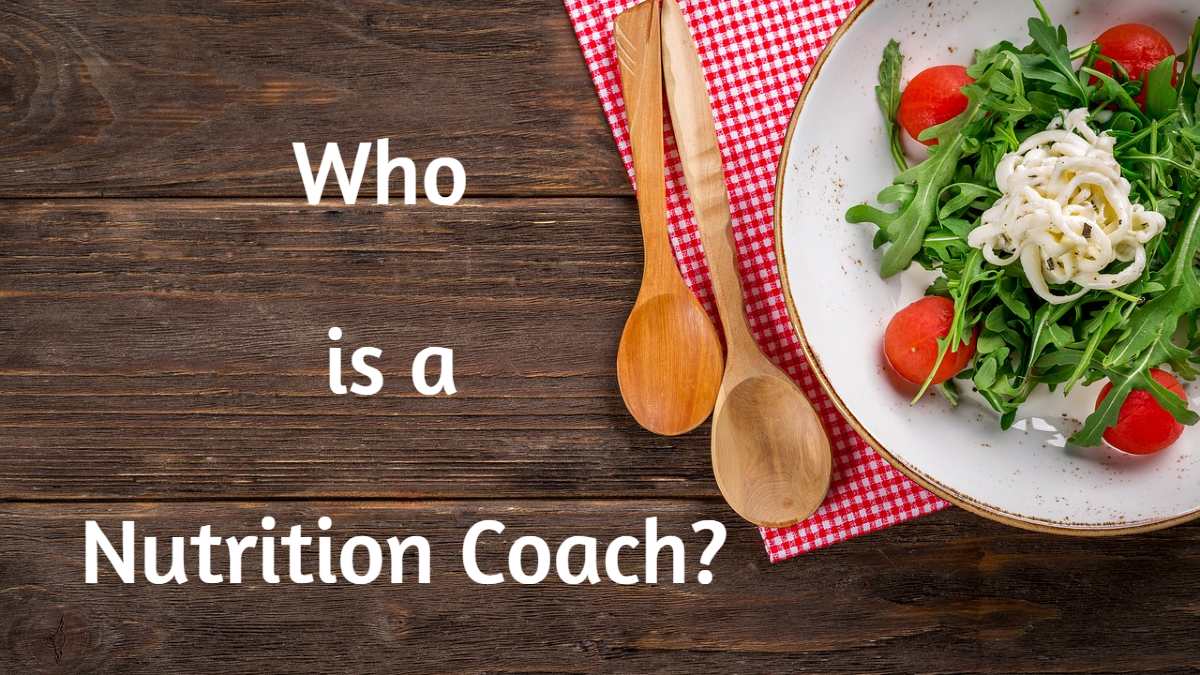 Let's start right at the beginning.
Now you may already have formulated some ideas as to what it is that a nutrition or health coach actually does. And you might even be right with some of them.
But before we get into looking at certifications, daily activities and the rest, let's first look at what a nutrition coach does.
Related: 4 Best Strength and Conditioning Certifications (CSCS, PES, SCCC)
Lead others to a healthier lifestyle
The main aim of a certified nutrition specialist is to lead their clients to a healthier way of living.
Most people eat a very poorly balanced diet. And we can see it all over the world with obesity levels sky-rocketing.
In the United States alone, according to the Health Data website, over 160 million people are overweight. But let's break it down further.
That's three-quarters of the male population and almost two-thirds of the female population. Those numbers are staggering.
And obesity leads to many other health issues. These include:
Diabetes
Heart problems
Muscle and joint problems
High blood pressure
Stroke risk
Sleep apnea
Kidney disease
Fatty liver disease
And more…
There are people out there needing help. And often, they do not know which way to turn.
Losing weight by yourself, although achievable, is difficult. And so they turn to nutrition coaches and personal trainers to help them eat healthier and engage in an exercise program to help them lose the pounds.
And it's more than just counting calories.
Other health issues which good nutrition can help combat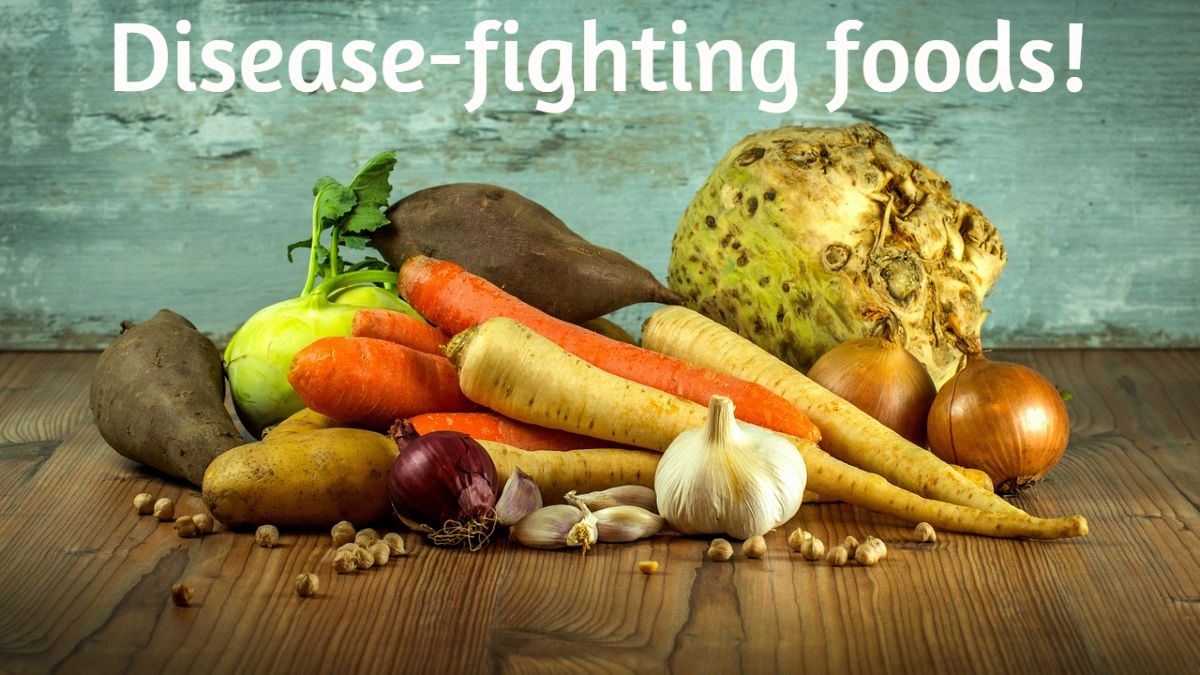 While dealing with overweight clients is a large part of the nutrition coaches' portfolio, they can help with other health issues as well.
Hormonal imbalance
Nutrition can play a massive role in people suffering from severe hormonal imbalances. In many cases, this can be brought on by a lack of certain important nutrients from their diet.
A classic example of this is omega 3 and omega 6 fatty acids.
These are crucial for hormones to work in the manner in which they should, helping to ensure stability. If they are missing from someone's diet, then hormonal imbalance can occur.
Digestion problems
Sadly, many people struggle when it comes to digestion and other common occurrences like irritable bowel syndrome.
Again, this is often down to poor nutrition.
Take something like irritable bowel syndrome. This can be managed through a specific eating plan.
For example, a certified nutrition coach would prepare an eating plan for an irritable bowel syndrome sufferer that would include more fiber to help clear their bowels as well as cutting out all gluten, a common cause of the syndrome.
That eating plan would also promote foods that help with the syndrome instead of contributing towards them.
Food allergies
Another example of where a nutrition or macro coach can help is with food allergies. It's something that more and more people are starting to suffer from.
Exclusive PTP Nutrition Offers



Gold Standard Cert

Most Popular Cert

Best Study Materials

A Good Option

A Great Option

Best Cert for you?

And it can be a nightmare, especially in a family situation where only one person struggles with it. Here, a nutrition coach can not only help draw up sample eating plans for the sufferers but also adjust the family eating habits so that no separate meals need to be made.
Because, in today's modern age, there's just no time for that.
Those are just some of the basic ways in which macro coaching can help the public. Now let's look at their daily tasks.
Daily activities of a nutrition coach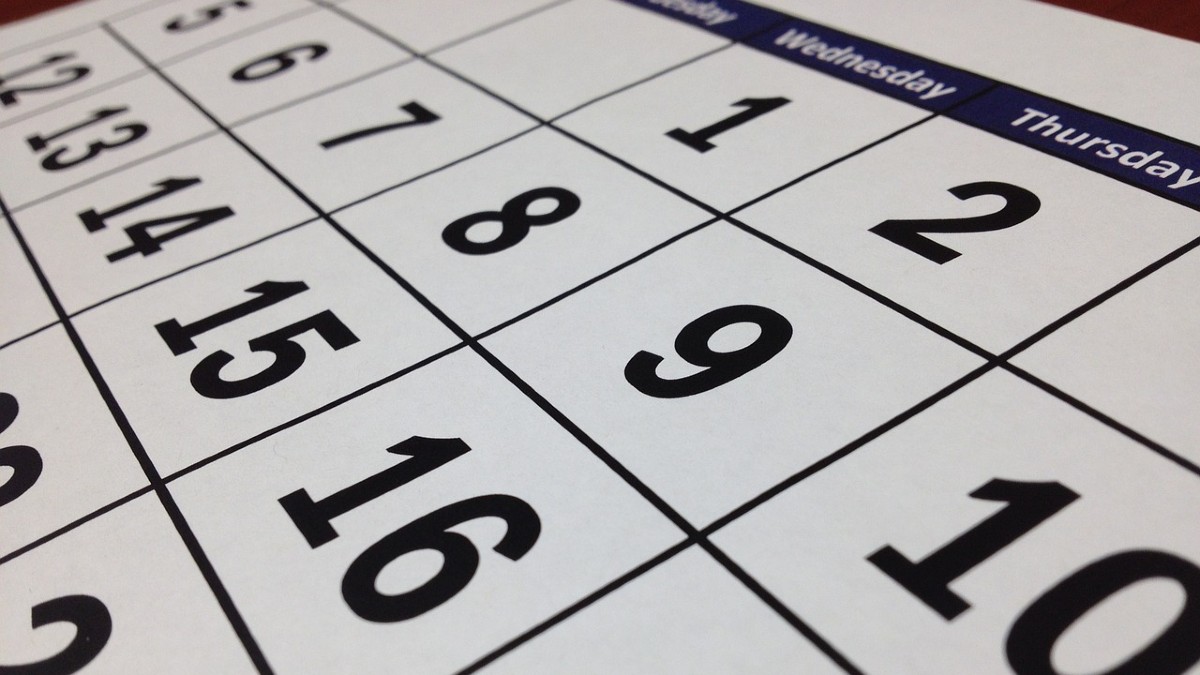 Now that we know who it is that a nutrition coach can help out, let's take a look at their activities that they will perform on a daily basis. And these will vary from client to client so remember, this is just a general overview.
Assessing clients
When they have a new client, the first thing a nutrition coach will do is sit down with that client and really take some time to chat to them, hear their story and find out exactly why they think they need a nutrition coach.
As we have mentioned above, clients will come to a nutrition coach for various reasons.
For many, it might be about wanting to improve their eating habits as a way to help them to lose or control their weight. And the opposite of that is also true, some clients might want guidance for a way forward for them to put on some weight.
Others might have decided that they need to make their health an important factor in their lives and starting with the correct nutrition is the easiest way to do this.
And still, for other clients, it might be a range of health issues that a nutrition coach can help them overcome by ensuring they are eating the right foods, for example, someone who suffers from gluten intolerance.
Set goals
Once a nutrition coach has fully assessed their client, it's time to discuss goals.
And this is a joint collaboration between their client and themselves. Goals can be as simple or complicated as the nutrition coach likes, it all depends on the individual's needs.
For example, it could be something as simple as "eat healthier meals".
Goals are a necessity, however, and should never be skipped. It's the best way to keep the client accountable, otherwise, the chances are that they fail and veer off the nutrition program just increase.
Draw up eating plans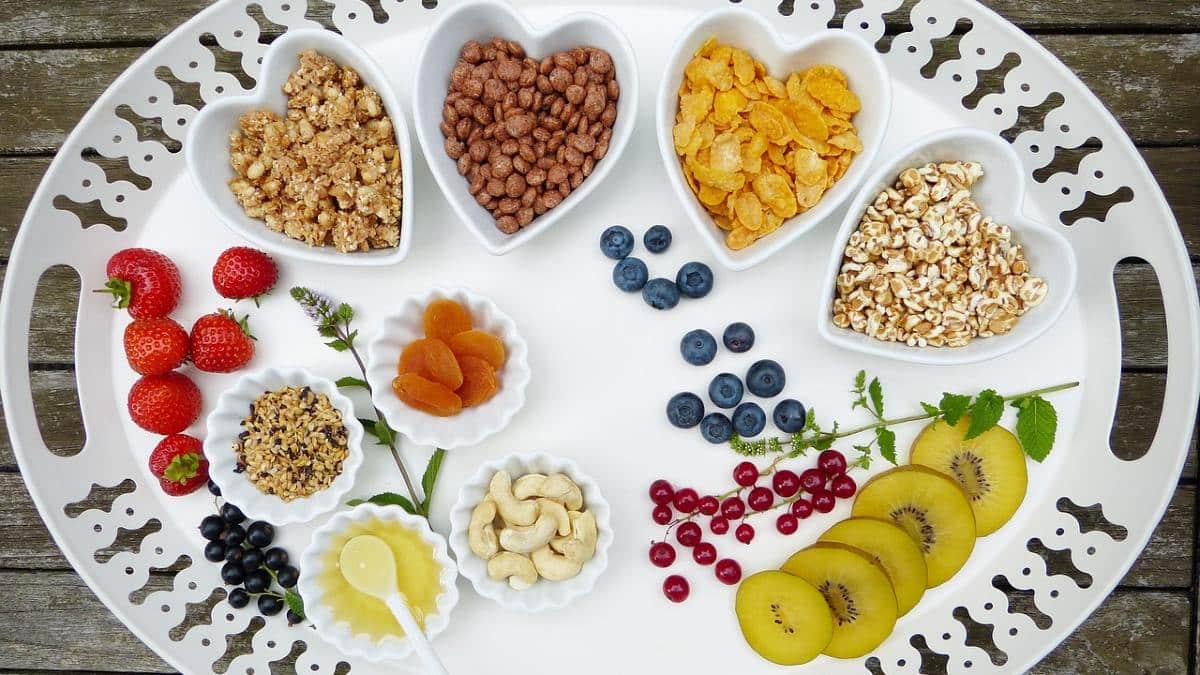 Once a client has been assessed properly, it is time to prepare the eating plan that will meet their nutritional requirements.
This is obviously based on what it is they want to achieve by hiring a nutrition coach. Each plan is unique to every individual and revolves around the goals set in the previous step.
This step is crucial as it gives the client all the informational tools they need to make a success of their eating plan.
Follow-up meetings
Once a client has all the information they need from a nutritional point of view to reach their goals, they go away for a period and implement the nutrition coach's plan.
But that's obviously not the end of it all!
A client and a nutritional coach will meet often for follow-ups to see just how everything is going. These meetings will include weighing in to determine a client's body mass, measuring certain parts of the body, and more.
For example, someone wanting to lose weight will want to see movement downwards on a scale as well as parts of their body shrinking with regard to their size in inches.
A person wanting to build muscle might want to see their weight increased slightly, a sign of muscle growth, and their biceps or other targeted muscles getting bigger in size when measured.
These sessions are also used to motivate clients who are struggling, helping them to push through any difficulties they might be experiencing.
So all-in-all, that's just a basic summary of what a nutrition coach does on a daily basis. And certainly, no two days are ever the same!
Similar Read: 5 Best Sports Nutrition Certification Programs for the year 2023
How to get certified as a nutrition coach
The next important question that we need to cover is what certification you would need to qualify as a nutrition coach. And here, we recommend two.
National Academy of Sports Medicine Certified Nutrition Coach
International Sports Sciences Association Certified Nutritionist
They are among the best nutrition certification programs online you can be proud of at any time.
They offer fitness and nutrition certification for personal trainers.
The steps on how to become a nutrition coach are not as difficult as people think.
Let's look at them in a little more depth.

The first we will look at is the Certified Nutrition Coach from the National Academy of Sports Medicine (NASM).
According to NASM nutrition certification reviews, this comprehensive certification will provide you with everything you need to become a certified nutrition coach.
It's incredibly comprehensive and will give you all the information and tools to help clients with various reasons to visit a nutrition coach, be it weight loss, muscle gain or just to ensure they are eating healthily.
But it's more than that as well. It will prepare you to deal with clients on a psychological level, to get into their minds, find out what it is that makes them struggle with food and nutrition and then empower them to break the shackles holding them back.
It is part of the excellent accredited nutrition certifications for a NASM fitness nutrition specialist.
Exclusive PTP Nutrition Offers



Gold Standard Cert

Most Popular Cert

Best Study Materials

A Good Option

A Great Option

Best Cert for you?

Check out the price for the NASM CNC here.
What study materials are provided?
What I really like about the NASM Certified Nutrition Coach certification is the scope of the course and the number of study aids provided to help prepare you for the final exam.
So what can you expect within this online nutrition certification?
Well, the course is all done online, meaning you can do it at your leisure, taking as long as you need to ensure you are prepared to pass the final certification exam.
Knowing when and how to get nutrition certification online is made easy with this body.
The course itself is broken down into 24 chapters, all found in your course ebook.
But it's not just loads of content to read.
Embedded into the ebook are interactive videos, a range of information templates and infographics to aid your understanding as well as relevant quizzes to help you see if you grasp the coursework.
These quizzes take the form of quick, in-chapter questions as well as larger, more complex quizzes at the end of each of the 24 chapters the course covers, all of which are vital preparation for the final certification exam.
There are around 15 questions per chapter.
Last, but certainly not least in terms of importance, NASM will provide a 100 question practice exam much like the real thing. You can work through this as many times as you like, which will help you ensure you have all the knowledge for your final grading.
The NASM CNC study materials are great, but there are excellent additional materials out there.
I highly recommend checking out Trainer Academy's study materials here to guarantee that you pass the exam.
I also have a free NASM CNC study guide here.
And the cost?
Currently, the NASM Certified Nutrition Coach certification costs $899.
While it is a little more expensive than other similar sports nutrition certification courses, it's well worth it on the content presented alone. Plus you have the excellent chapter tests as well as the 100 question practice exam to help you prepare.
And when it comes to the final certification exam itself, you have three attempts to get the 70% required for you to receive your certification.
Note that every two years, you will need to redo the exam to keep that certification.
Check out the current price for the NASM CNC here.

The next certification that we will take a look at is that of the Certified Nutritionist from the International Sports Sciences Association (ISSA).
Without a doubt, this is one of the top nutrition certifications or weight loss coach certifications available online. It will provide you with all the information you need to become a certified nutritionist.
Best of all, you can accomplish this in around 10 weeks although you have six months to finish the course once you have signed up.
And the ISSA provides many extras as well. These include helping you set up a professional website, the perfect way to help you get your practice off the ground once you graduate.
The course itself is developed from the classwork of Precision Nutrition founder, Dr. John Berardi and in practice, has helped over 100,000 people reach their nutritional goals.
Check out the price for the ISSA Nutritionist here.
What study materials are provided?
So once you have signed up, what will you be provided with from a study point of view to pass the final exam?
Well, this certification course is broken down into 17 comprehensive units that cover a range of nutrition topics. These include everything from learning about cell structure, macro and micronutrients, energy balance, aerobic and anaerobic metabolism and much more.
These units come in both an online ebook as well as a hardcopy that totals close to 500 pages.
To prepare for the final certification test, you will receive access to a range of quizzes as well as practice exams. These will help you to master each unit and ensure that anything that you might come across in the final exam would have already been covered.
Any other questions you might have can be answered by professionals in the online student forum or by using the online help function provided by ISSA. Once you are qualified, you can still make use of this facility if you have any queries later on.
The ISSA Nutritionist study materials are great, but there are excellent additional materials out there.
I highly recommend checking out Trainer Academy's study materials here to guarantee that you pass the exam.
I also have a free ISSA Nutritionist study guide here.
And the cost?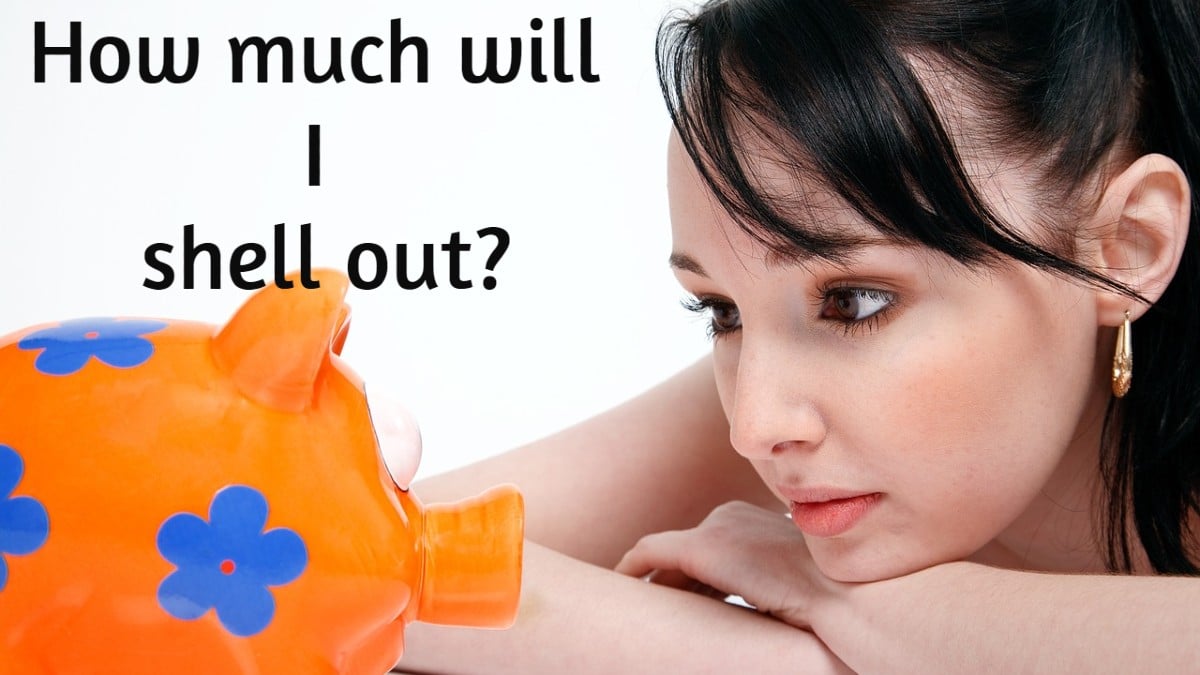 When it comes to cost, ISSA's Certified Nutritionist course is slightly cheaper than the Certified Nutrition Coach accreditation offered by NASM and currently retails for $799.
You can pay it off over 12 months at an interest-free rate of $66.58 per month.
Once you have completed the course, you receive access to the final certification exam which is actually an open book test without any time limit and can be completed in sessions if need be.
The exam itself includes multiple-choice, true or false, and a range of other question methods. It also includes a case study and a long essay.
Should you fail, you may take the exam again at no extra cost. Any other attempts after this will cost $149.
Learning how to become a nutrition consultant at the Institute for Integrative Nutrition Accreditation is also beneficial.
Check out the current price for the ISSA nutritionist certification here.
Epic before the conclusion, if you have not done so, take the quiz to find out which nutritional coaching institute certification is right for you and your goals.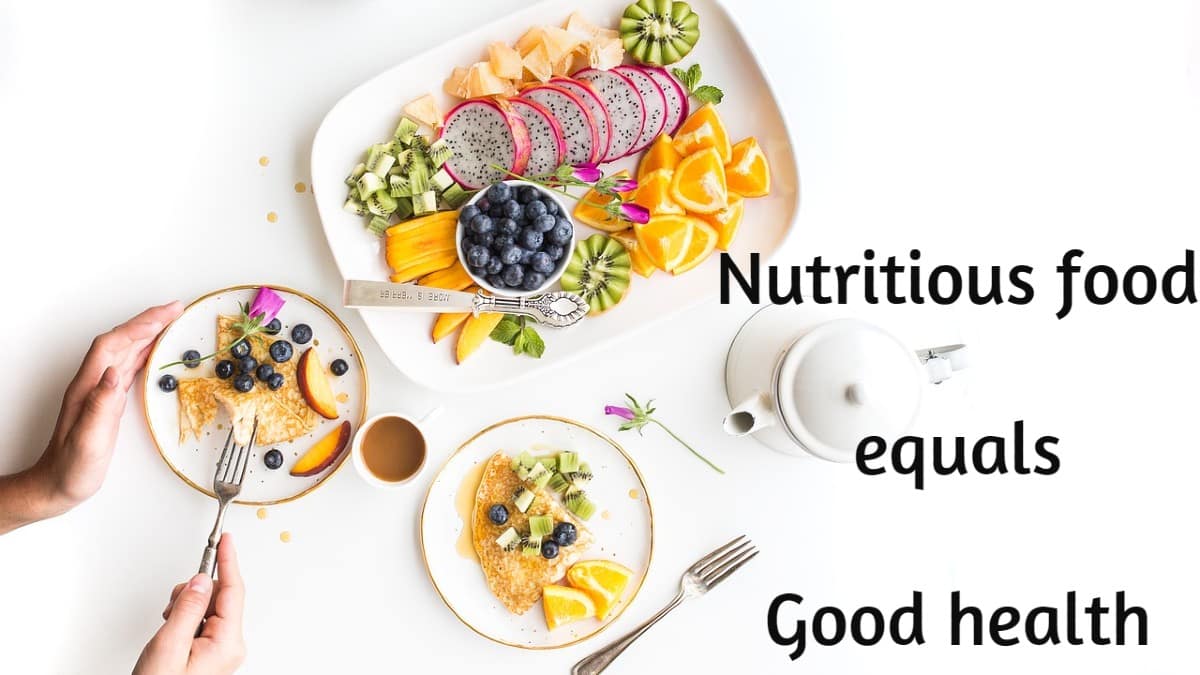 The world of a nutrition coach is certainly never dull and it's becoming a more and more popular career in the world of fitness.
That said, you need to become a certified nutritionist before you even think about entering it.
Clients want to know that the person helping them is a professional with personal training and nutrition certification and possesses the knowledge and skill to help them turn their lives around from a nutritional point of view.
And when planning on how to become a nutrition coach, you certainly cannot go wrong with either of these nutrition courses from NASM or ISSA.
Both are excellent and provide you with all the knowledge you need to become an expert in nutrition.
As more personal trainers obtain these nutritional certifications, it gets easier to find a nutrition coach near me.
Having a nutrition coach certification will make it easy to get nutrition coach jobs.
An online nutrition coach's salary is worth your while if you have the right certifications.
Check out these helpful Tips: How to Sell Personal Training – Let's get you clients!
Make sure to check out Trainer Academy for some amazing premium study guides for these nutrition certifications.
Also, make sure to check out our free study guides here at PTpioneer.
You can ask me any questions bothering your mind on nutrition in the comment box below the FAQs section.
How to Become a Nutrition Coach FAQ