Personal Training is a fast-growing essential part of the health industry! It is no wonder so many people are interested in becoming trainers and helping the general public become more healthy.
But, personal training is very different from your typical 9-5 job that we think of as the average job. There is a lot to know before starting this career.
In this article you will learn:
By the end of this article, you will know how to describe personal training to your friends, family, and anyone else, as well as know what to expect in your day-to-day life as a trainer.
If you are stumped on which personal training certification to start with, please take my quiz to determine the right CPT for your career.
Now, let's dive in and look at Personal Training in more detail!
Personal Trainer Job Description (YouTube)
Personal Trainer Job Description (Podcast)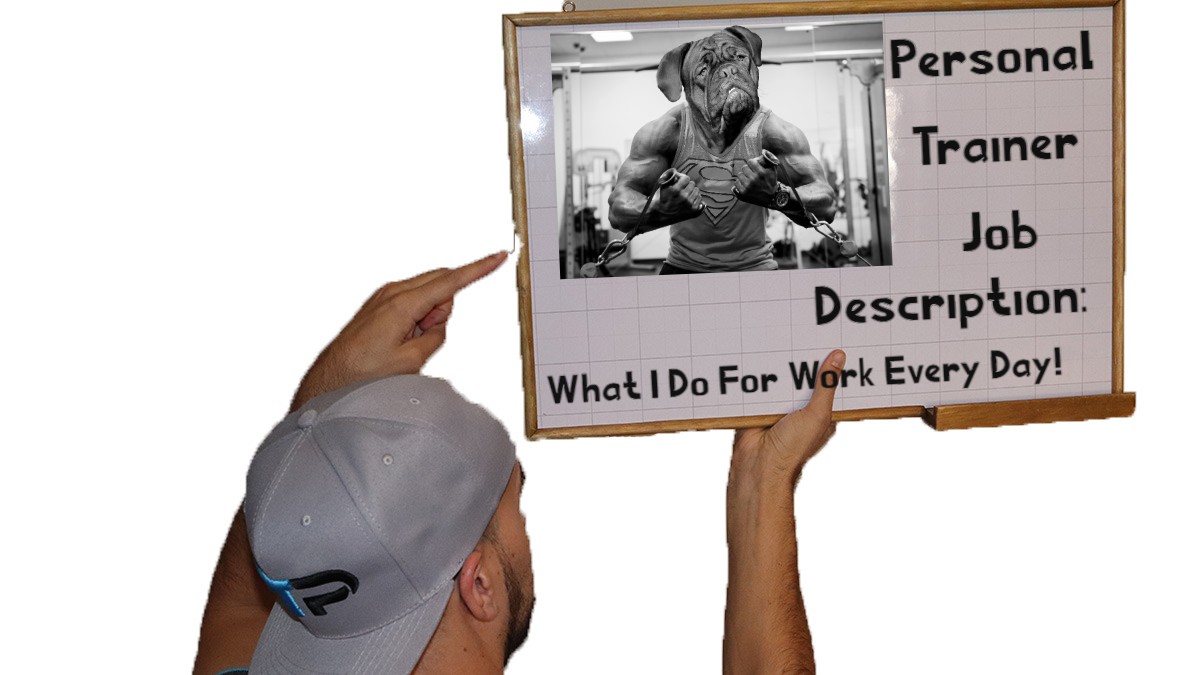 Personal Trainer Career Requirements
Before we answer the question, "What does a personal trainer do?", let's start this article by discussing what a trainer needs before they can begin training.
This will be a summary of the basic requirements for the majority of the best personal trainer certifications.
For example, the ISSA CPT certification is very standard in its requirements, and it is our number one choice for certification.
For more info in this area, make sure you know exactly how to become a personal trainer.
If you need additional help picking the best personal trainer certification for your career, be sure to take my quiz to help find the CPT for you.
You may have a bachelor's degree in exercise science or a similar field. This would only serve to help fitness professionals and the specific needs of higher positions in fitness.
There is no doubt about it, this is one of the most enjoyable jobs anyone can wish for. It is also very profitable and the outlook for careers in personal fitness is only getting better according to the bureau of labor statistics.
Overall, the highest 10 percent of trainers earn above 76k per year.
While there is no one-size-fits-all approach to becoming successful as a personal trainer, adding additional services such as nutrition coaching is a great way to bolster your overall training business and offerings to clients.
Furthermore, specializing in a certain area of fitness, such as group exercise, strength and conditioning, or corrective exercise can drive higher-paying, niche clientele to your doors.
Generally speaking, the trainers I see crushing it in their personal training careers have at least two additional certifications on top of their personal training certification.
The best bet is to knock out these certs as soon as possible so you can immediately grow as a more qualified trainer, compared to putting off your additional continuing education.
The downside is this gets expensive quick when purchasing certifications individually, so I highly recommend looking for bundle deals if you still need to get your CPT certification.
The best deal by far is the ISSA Elite Trainer.
If you choose ISSA for your CPT certification, which I highly recommend, the Elite Trainer is really worth considering.
This package from ISSA includes the famed ISSA CPT, ISSA nutritionist certification, and an additional ISSA specialization of your choice.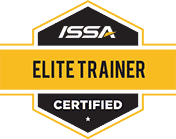 When going for the ISSA CPT, its a complete no-brainer to get the ISSA Elite Trainer.
Often, ISSA runs deals on the Elite Trainer package itself.
If they currently have a promotion running, its definitely hard to pass up.
You can also check out my full review of the ISSA Elite and Master Trainer programs.
When it comes to getting into the profession of personal training, there are some very common requirements we see for training, and then a few that are set by certification organizations.
Virtually all of the best personal trainer certifications have identical requirements to begin the exam.
Usually, the first thing checked off for requirements is being 18 years of age. This is not always a written requirement, but it is a requirement for personal training insurance, so it is more of an unspoken one in most cases.
The next requirement is a high school diploma, or the equivalent, which basically all organizations will require.
The last personal trainer job requirement for certification and job application will be a CPR/AED certification.
CPR stands for cardiopulmonary resuscitation and AED stands for automated external defibrillator. This shows that you are prepared for basic first aid situations.
These are the three main requirements for all fitness instructor certifications.
Exclusive PTP CPT Offers



Gold Standard Cert

Most Popular Cert

Best Study Materials

A Good Option

A Good Option

Best CPT for you?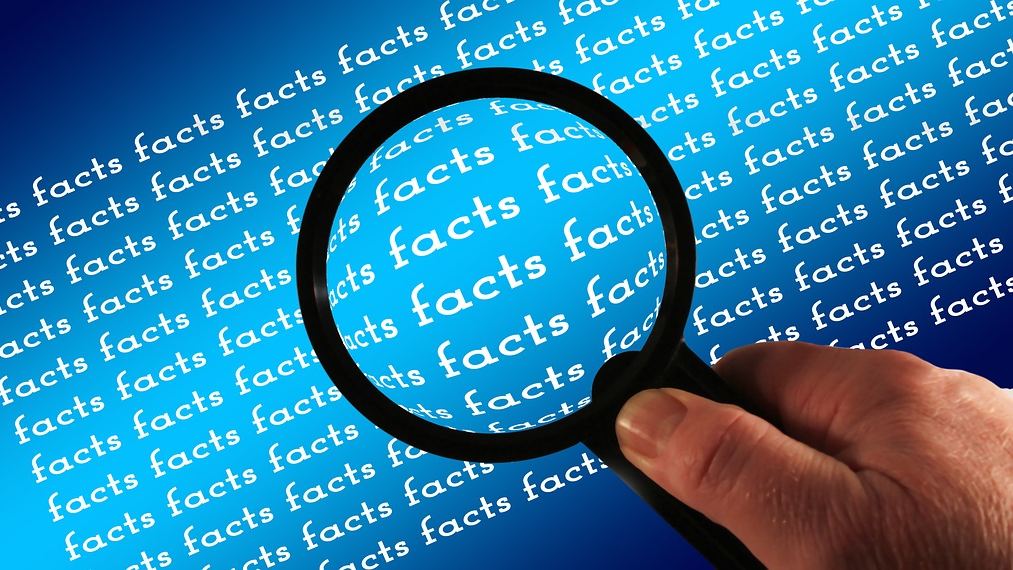 Personal Trainer Knowledge
The industry requires that a personal trainer keep up to date with many topics of information.
As the industry improves, scientific knowledge regarding human adaptation and response to exercise will grow.
Knowing the scientific basics will be the first thing to answer the question of what makes a good personal trainer. It is one of the main duties of a personal trainer to stay well-informed, regardless of being an online personal trainer or in-person one.
Personal trainers will need to know the following aspects of fitness:
Exercise Physiology
Functional Anatomy and Biomechanics
Fitness Assessments
Basic Nutrition Tips and Supplementation
Common Chronic Disease
Basic Emergency and Safety Procedures
Psychological and Physiological Challenges Throughout Stages of Life
Human Behavior and Motivation
Also, you need to be familiar with as much training equipment as possible to give you the widest variety of exercises to choose from.
These are the topics required to be a great personal trainer, and once you've learned them, your job isn't over, as the science behind them will evolve throughout the years.
It is within the scope of practice to discuss these topics in detail, but not prescribe illnesses and problems based on them.
It is the job of a personal trainer to stay current on all of the science regarding these topics.
Naturally, you will have to do this, as it is part of keeping your certification.
This depends on which organization you are with, and such, but in general you have to achieve continuing education units, or CEUs, to keep recertifying.
It also helps to develop your communication skills, interpersonal skills, leadership skills, motivational skills, entrepreneurial skills, and creativity with setting goals and objectives.
An additional consideration is how you will use social media for fitness trainers and instructors.
Many personal trainers work online with clients using their own gym equipment, or in a hybrid arrangement, and social media is a key tool for getting clients in this scenario.
That means you will always be forced to be learning by your certifying organization.
In my opinion, the ISSA CPT offers some of the best personal trainer knowledge. I recommend checking the latest ISSA CPT pricing directly through their website.
I also recommend taking advantage of the ISSA Elite Trainer bundle.
The Elite Trainer is hands down the best deal in the fitness industry for a one-stop-shop affordable way to kick start your personal training career and get way ahead of the curve compared to having the CPT alone.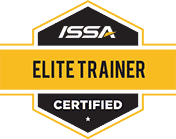 If you check the ISSA website and see any current promotions on the Elite Trainer, I would highly consider taking advantage of the bargain.
You can read my comprehensive ISSA CPT review here on PTPioneer, along with checking out the free ISSA study guide offered on this site.
For a premium study guide, check out the Trainer Academy ISSA CPT materials.
Another solid choice in second place would be the NASM CPT.
You can also read my comprehensive NASM CPT review for a deep dive into this accredited CPT certification. I recommend checking the latest pricing on NASM's website.
We also offer a free NASM study guide here on PTPioneer.
For a premium NASM study guide, check out the Trainer Academy NASM CPT materials.
Personal Trainer Day-To-Day Schedule
Before you start training, you need to be certified through a reputable certifying agency in the fitness industry such as the American Council on Exercise (ACE) or the National Academy of sports medicine (NASM).
You will then need to land a job with a gym or other fitness facility of your choice.
Now that you are a personal trainer hired through a gym, what will your day look like?
Personal training is a very unique field, as it can vary in so many ways, especially in your daily schedule. You may train individual training sessions, or you may even train in small group training sessions.
It is important to know how small group training compares to individual training, as there is some overlap. Some tips for group training can help with this portion of one's career.
The average daily schedule will have a personal trainer with multiple clients scheduled to come into their gym setting, wherever that may be.
Clients will work out for an hour at a time and then the personal trainer will go to the next client or have a bit of downtime between these sessions.
In a trainers' downtime, they will often be working on designing programs for one of their other clients.
These two activities are the majority of the work for a personal trainer.
Next, let's look into these two main forms of work: workout program design and training clients.
Training Clients: Assessment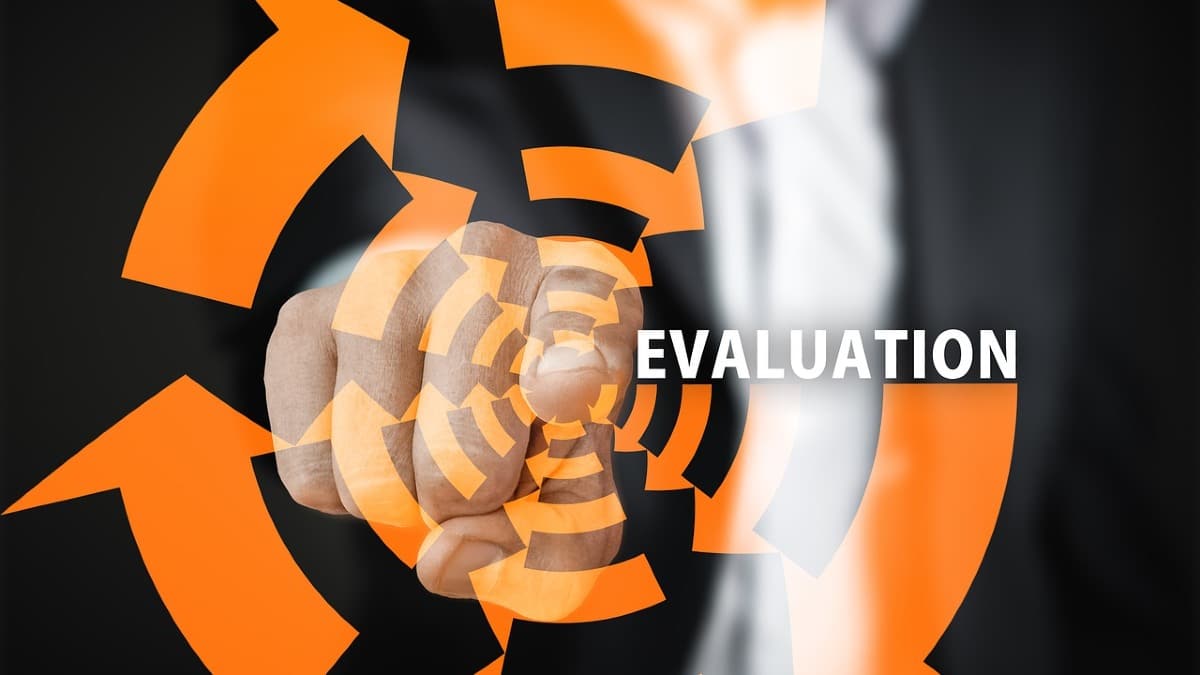 The first steps that you will need to take with your new clients are to assess their current level of health and fitness as well as take initial measurements such as body fat percentage, circumference measurements, and weight.
Workout plans start with this in their first personal training sessions so the physical condition of clients can be set for the programs.
There are typically three assessments that you need to make to understand clients' fitness levels. You will want to assess their cardiovascular health, level of strength as well as their posture, and any muscular imbalances that they may have.
This will require some expertise with fitness equipment, exercise techniques, and maybe some time spent in some training courses.
Exclusive PTP CPT Offers



Gold Standard Cert

Most Popular Cert

Best Study Materials

A Good Option

A Good Option

Best CPT for you?

It can help later in career when a trainer has years of experience working to monitor clients and test them when needed. It is a part of the job description for personal trainers.
Fitness assessments are a large part of my article on the fitness instructor job description.
Said otherwise, your fitness training job, if you want to be one of the best personal trainers in local fitness centers, is to contribute to the holistic health and wellness of the client. It is much more than muscles and weight loss!
In summary, this is the foundation of all my personal trainer responsibilities.
Every other duty is built on a proper understanding of the individual client and the goals they want to achieve in the fitness plan/training plan.
The ACE CPT, in particular, offers an excellent system through the ACE IFT model for screening clients. I recommend checking their website for latest pricing deals.
You can also read my deep ACE CPT review to understand the full ins and outs of this certification.
Assessment of their Cardiovascular Health – One of The Key Personal Trainer Responsibilities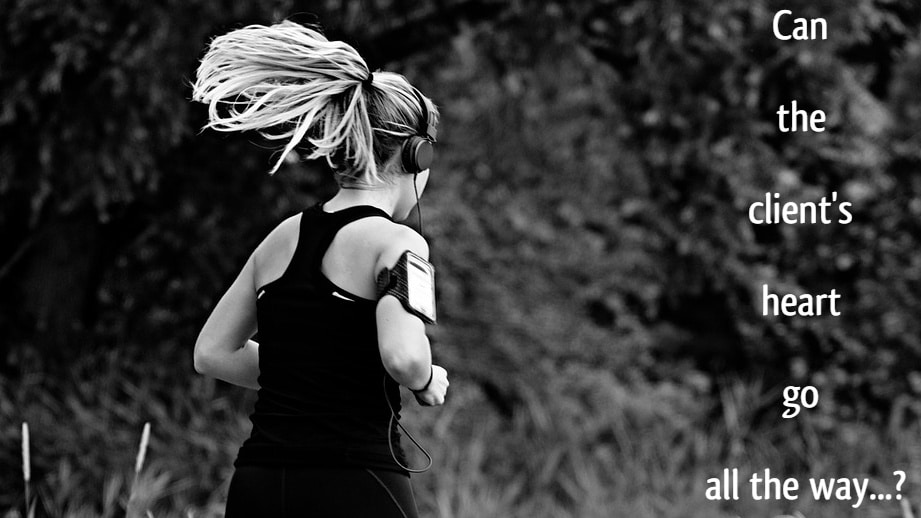 There are dozens of cardiovascular tests that you can use to assess your client's level of cardiovascular health. Each certifying agency typically has its way of determining cardiovascular health.
I typically use two different cardiovascular stress tests with my clients. The two tests I use are the 3 min. step up test and the mile walking test.
The first test requires your client to use a 12-inch step two-step up-and-down on for exactly 3 min. After the analysis is complete, you will monitor their heart rate and measure how long it takes for them to get down to their resting heart rate.
Depending on how much time it takes their heart rate to come back down to normal is a good indication of their cardiovascular health.
Understanding this crucial aspect of the personal trainer duties goes a long way to determine if one would succeed in this career or not.
The mile walking test, on the other hand, requires your client to walk 1 mile as fast as they can without starting to jog. Your cardiovascular health is based on your sex, age, and how quickly you can walk that mile.
In my opinion, I like the 3 minute Step test more because it doesn't take as long and I feel like it is a better indicator of cardiovascular health. The 1-mile walking test is viral as well, and I know a lot of trainers that use it.
In other words, a trainer's work during training sessions at health clubs, in the gym, or outdoors is beyond achieving fitness goals, you need to understand the client and work with them on a one-on-one basis.
That makes the role of a personal trainer deeper than a high school sports coach. Thus, physical fitness programs, as career options, involve knowing how to use emergency first aid tools, and many more medical gadgets and tools.
Assessment of Client Strength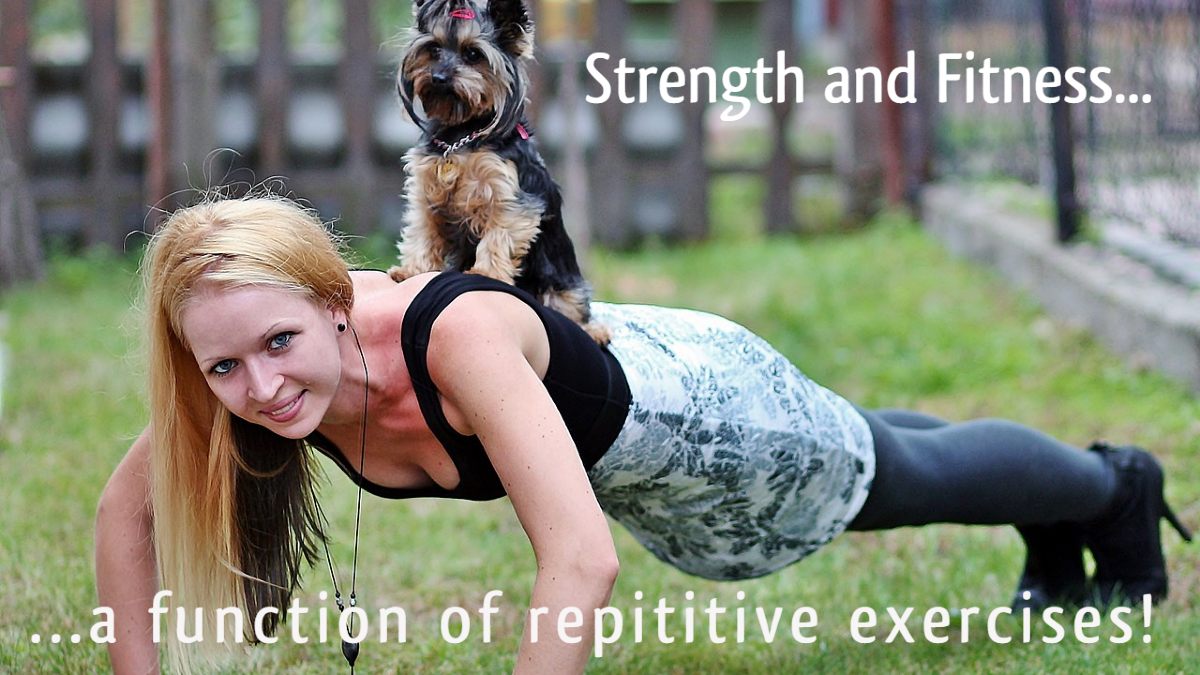 The second test that you should perform after the cardiovascular test is a strength assessment test. Most personal trainers including myself typically perform three different strength assessment tests before the real fitness training commences.
You should perform two separate upper body strength assessment tests as well as one lower body test. The two upper-body strength assessment tests will measure their push and pull strength.
To measure your client's lower body strength is typical to use an upright machine for leg press strength. Make sure you start with a little enough weight so that you do not injure your client.
Make sure that your clients can perform at least 15 repetitions on the first set. Every set afterward, keep increasing the weight by approximately 10 pounds until your client cannot reach 15 repetitions. This should give you a great idea of how healthy their lower body is.
The first upper body test that I like to perform is the chest press strength assessment test. I want to do this on an upright chest press machine. Once again you need to start at a lower weight so that your client can reach 15 repetitions.
Instead of increasing the weight by 10 pounds, you should raise it by 5 pounds. Once again keep on improving the weight until your client can no longer perform 15 repetitions.
Make sure to give between two and 3 min. in between each set so that your client can fully regain their strength. The reason I like to use a machine is that the chance of injury is much smaller.
For the pulling assessment test, I like to use a machine similar to the upright chest press machine. I love upright rowing machines because they stabilize the body very well with your client's chest resting against a pad.
The instructions are the same as the chest press machine. Increase the weight by 5 pounds until your client can no longer perform 15 repetitions. You should now have a great idea of your client's starting strength level as well as fitness and health needs!
One of your key jobs as a personal fitness trainer is to know the fitness levels of the client before offering a program they need to pursue.. Thus, a trainer's work is as physical as it is mental too.
Assessment of Client Posture – A Major Core of Personal Trainer Duties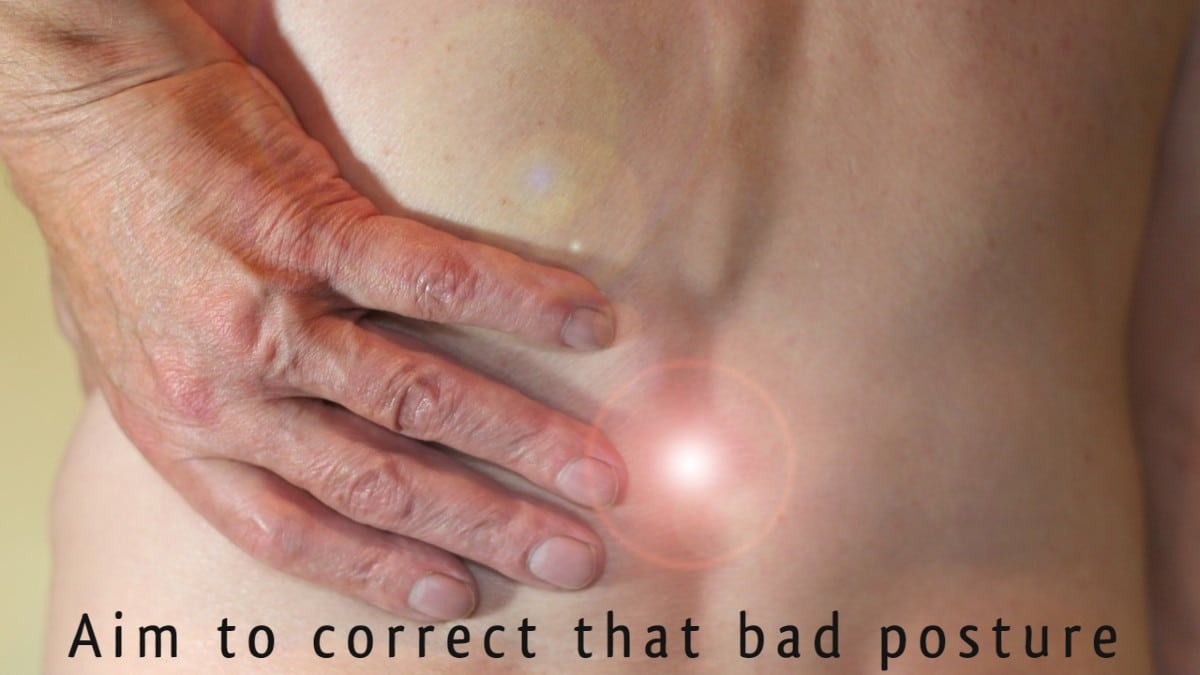 I use multiple postural assessments to pinpoint any muscular imbalances in my clients. If some muscles are too strong or other muscles too weak, they can cause problems and potential injuries for my clients.
Probably the most critical postural assessment test is the overhead squat test.
To perform this test have your clients put their hands straight up in the air with their feet shoulder-width apart (toes slightly pointing outwards).
Instructs your client to squat down as low as they can while keeping the weight on their heels.
You need to observe the body position from the side as well as from the front. Do their knees cave in? Do they bend at the lower back to squat down?
This test will show you a lot about what muscles are too tight in which muscles are too relaxed. When beginning any exercise routine with your client, correcting muscular imbalances should be your priority!
I personally learned a lot about muscular imbalances from the corrective exercise specialist certification from NASM!
If you think you may be interested in the NASM corrective exercise certification, you should check for current deals on this excellent add-on certification.
Program Design: Help Clients Reach Their Goals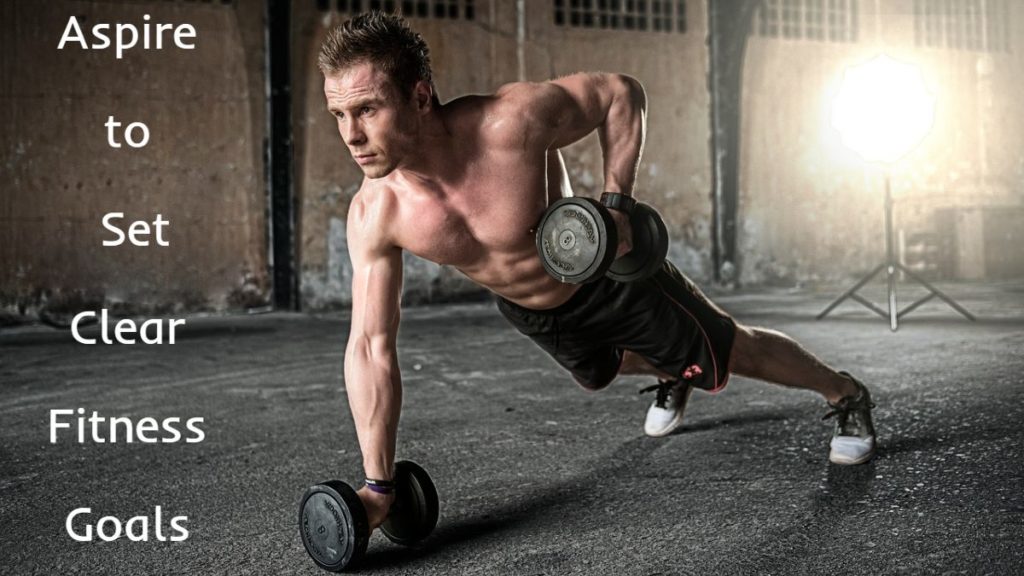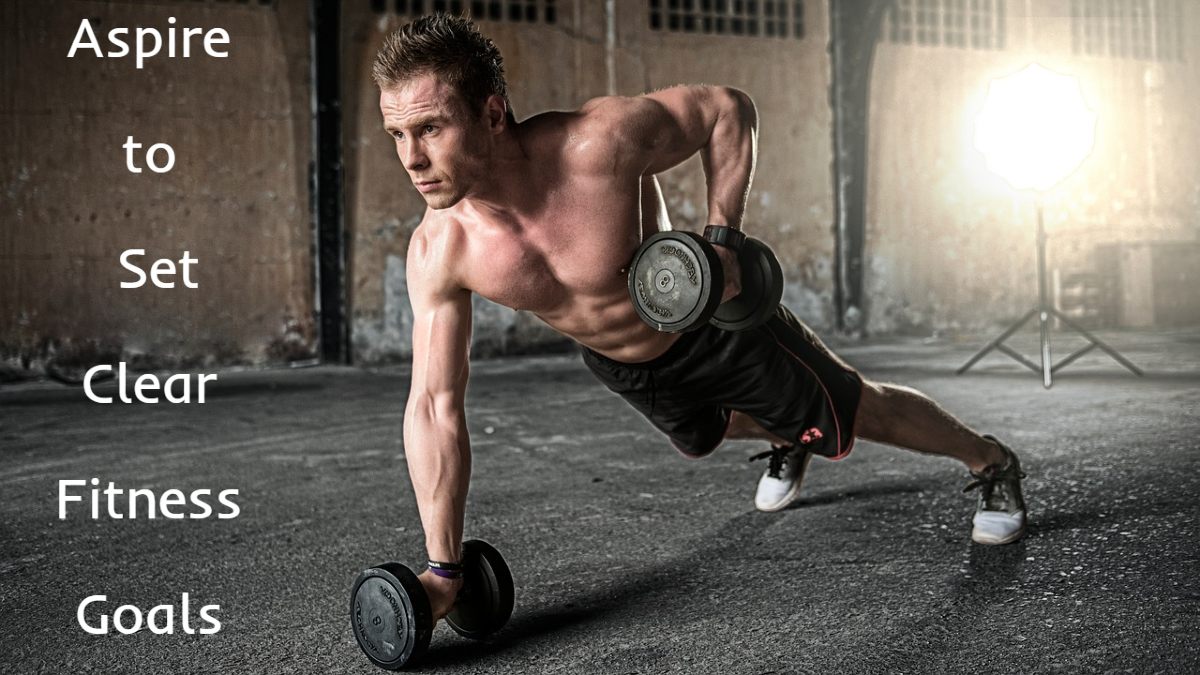 All right so now you have an excellent idea of your client's level of fitness. The next step is to have a good understanding of their goals to design a personalized exercise program for them!
This is the fun part because you get to help your clients progressively get better. It is exciting to see them reach their goals!
The most significant tools at your disposal for creating a successful exercise routine are the three assessment tests that I talked about above. If your client has multiple muscular imbalances, then this is something that you need to address first and foremost.
You can do this or a combination of flexibility training techniques and gentle resistance training. Functional training should be the primary focus of this client.
There is an infinite number of workout routines that you can create for your clients to help them reach their goals! There are thousands of different exercises, and new ones are being built each day.
There are also millions of different workout routines including variables such as exercises, rest time, intensity, repetitions, and much more.
The more you work as a personal trainer, the better you will be implementing proper workout routines for specific clients. You need to understand the limitations of your clients.
For example, if your client had an ACL tear at some point in their life, you need to avoid exercises that may put too much stress on the ACL. You should start slow always so that you lower the risk of injury.
Once you understand your client's limitations, it will be easier to create a balanced and progressive exercise routine so that they can smoothly achieve their goals! The program design is a HUGE part of the work as a trainer.
Although you are the expert here, it is, however, advisable to carry the client along as you design the program, explaining every single step in detail and why such a step is important to achieving the overall goal.
This critical area, among other personal trainer duties of mine, is serious business, indeed and I do not take it lightly.
Without a definitive program that is time-specific and correctly segmented, it would be virtually impossible to keep track of the progress – or otherwise – of the client.
Another reason why such a program is indispensable is that different clients have different needs and come from different backgrounds.
In this business, there are no one-size-fits-all training programs; each client must be treated independently.
If you plan to conduct athletic strength and conditioning, I recommend looking into the ISSA strength and conditioning certification.
For latest deals on this amazing strength and conditioning certification, you should check the latest pricing from ISSA.
Effective and Safe Progress Through the Program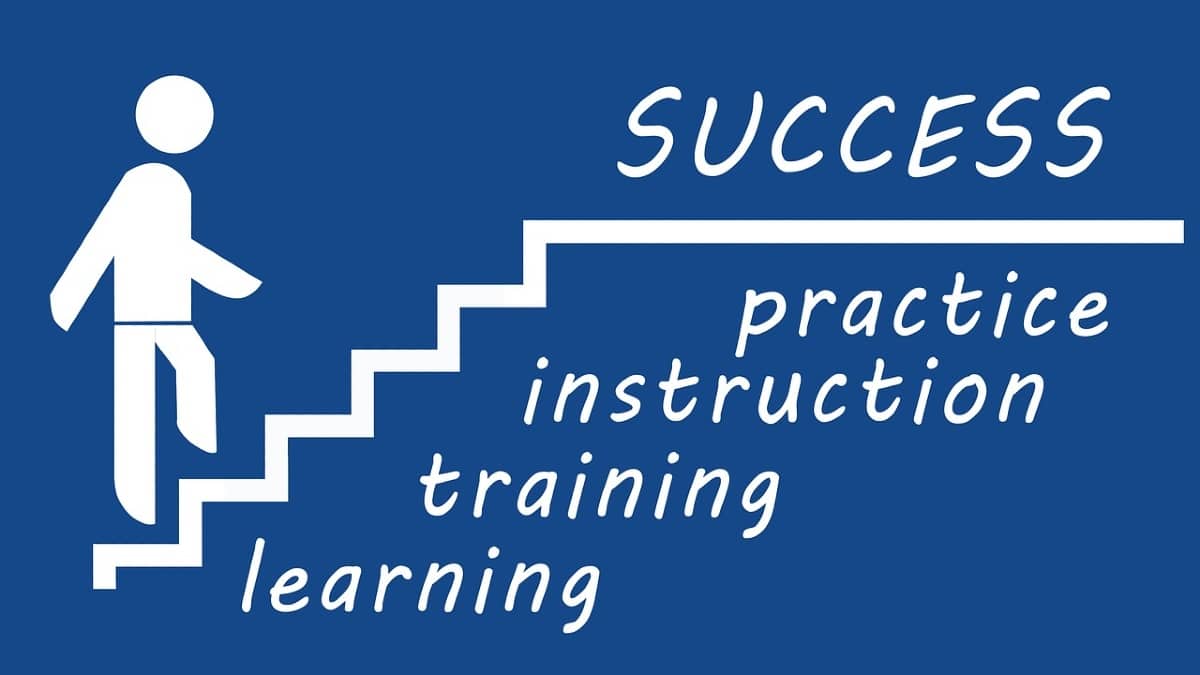 After you have been working with a client for a while, you will have seen them reach many short-term and possibly long-term goals. As they keep on getting stronger and more flexible, you will need to continuously change their exercise routine to push them farther and make them even fitter.
If you do not progress them, they will eventually plateau. You need to adjust the factors that I talked about above. Some ways that you could increase the workout intensity are to lower the rest time, increase the repetitions, increase the weight or give them more strenuous exercises.
The more you can learn to get creative with your workouts to keep clients engaged, the more consistent they will be and thus achieve their desired fitness goal.
That being said, you need to make sure you do not progress them too quickly. If they're not ready for the next level, it is better to keep them at a lower intensity to prevent injuries.
An injury is much worse than a plateau for a short period, so stay on the side of caution. In this game, slow and steady wins the race. It is your duty to explain this factor to the client and make them see that there is no need to rush the process.
It is essential to measure the progress of your clients as it will also help you determine when you should increase the intensity of their workouts and offer more difficult tasks.
In the very first meeting with your client, you should have taken initial measurements as I mentioned at the beginning of the article.
At the very least you should retake these measurements every month. It is incredibly beneficial to your client as well as yourself to know how much progress they have made to plan out future workouts.
It is also one of the most significant motivational factors for your clients to be able to see the progress that they have made!
The Importance of Reassment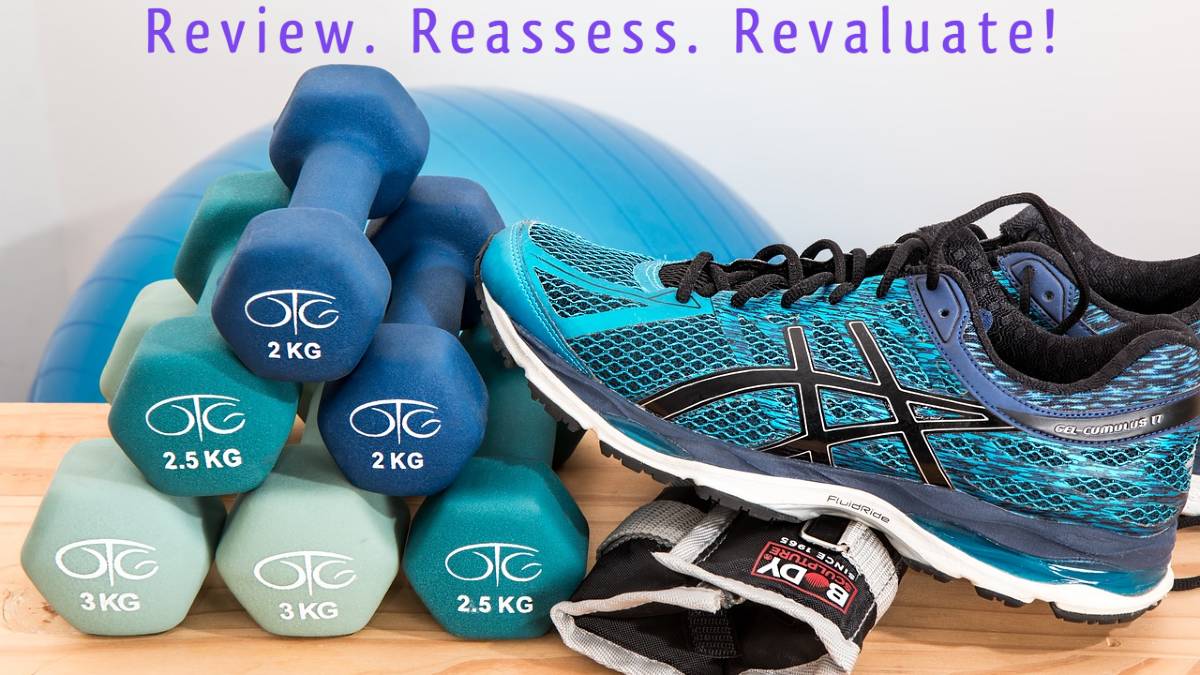 It sounds simple, but is indeed a very important aspect of my personal trainer responsibilities. You don't want to push too hard when the client is not ready yet or go too slow when they should have started the next stage.
Besides progressing your client through more and more difficult routines to achieve their initial goals, it is also important to step back sometimes and reassess goals. It is very possible that your client may change their overall purpose and may want to change directions.
If your client's initial goal was to lose 30 pounds and you have already achieved that, maybe their new goal is to maintain that weight but work and other aspects of fitness such as endurance, strength training, or even sports performance.
This is the time to fine-tune different goals and work out strategies for your client. You have most likely been working with this client for a very long time so you should know how their body responds to specific exercises as well as how well their body adapts to the stressors that you place on it.
By the way, ensure you take pictures along the way. Looking back at their once not-too-attractive body and how much progress they have made over the course of the program is a huge motivating factor to keep that client going.
In effect, progress should be measurable and verifiable – not just to boost the commitment of the client, but to also help you confirm that you are doing the right thing, helping the client get fitter!
The fluidity in the process also helps you, as a trainer, to assess your mastery of different kinds of bodies and physical exercise needs. Since all clients are different, reassessing their goals at different stages of the program makes you more flexible and able to adapt to diverse kinds of situations.
That is how you become an expert in the field. Indeed, this fine-tuning process is enjoyable as you offer personal training solutions to needy clients at the fitness center or elsewhere doing your job as a certified personal trainer!
Frequently Asked Questions
Conclusion: Personal Trainer Description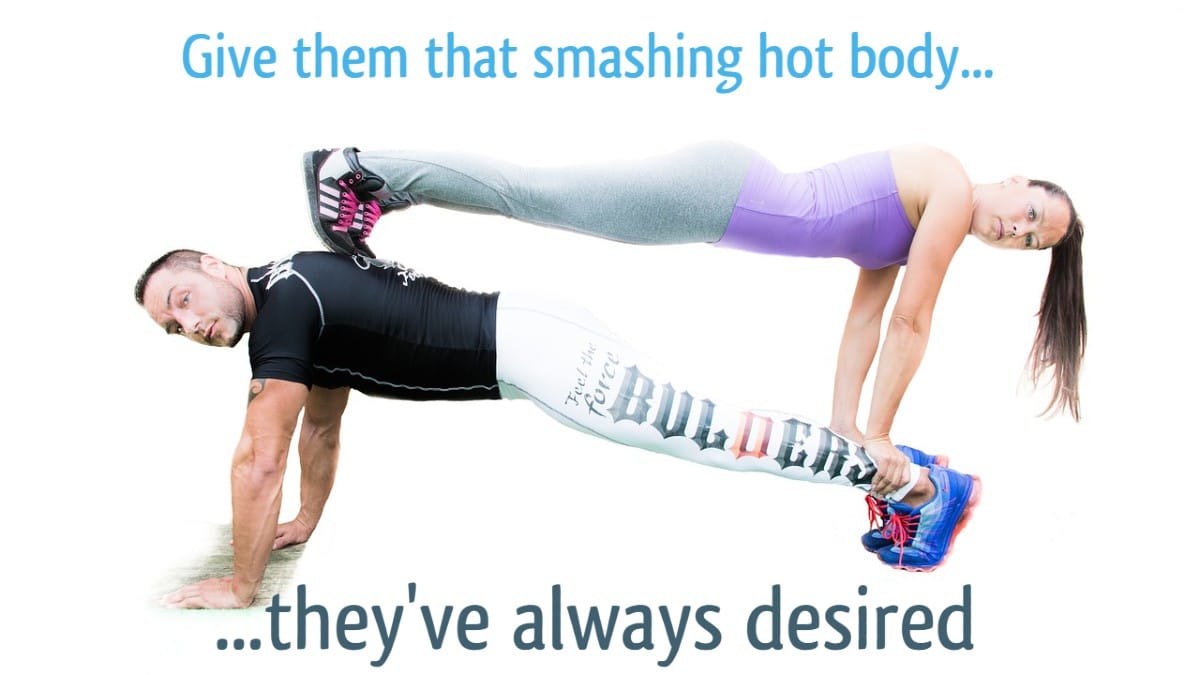 So, you see, while some like to put on a suit and tie and sit behind a desk, people like you and I prefer to be active, helping other people lead a healthier life.
The joy of my work lies in seeing hitherto flabby and lazy folks get fitter and stronger after completing a regime of exercises. Nothing beats that feeling.
If you are trying to get into the industry, this should give you a good idea of what the day-to-day tasks are like.
This job is gratifying, and I can't imagine myself doing anything else for a living. It is gratifying to see your clients reach their goals!
You also get to live the healthy lifestyle that you would like and are in an environment where everybody is trying to better themselves.
This type of work environment is much healthier and more exciting compared to sitting in a cubicle staring at a computer screen all day. Surely, I do enjoy every bit when carrying out my personal trainer responsibilities.
If you are serious about becoming a personal trainer, I highly suggest you look into how to become a personal trainer a little more closely.