Hello there, and welcome to PT Pioneer, your daily dose of professional fitness career guidance.
In this article, we're going to talk about youth coach certifications and coaching education.
To make things simple, I'll be breaking the topic down into a few key aspects.
These will be:
After reading this you will know which youth coaching certification to pick and how to adequately prep for it.
With that said, let's jump right into it.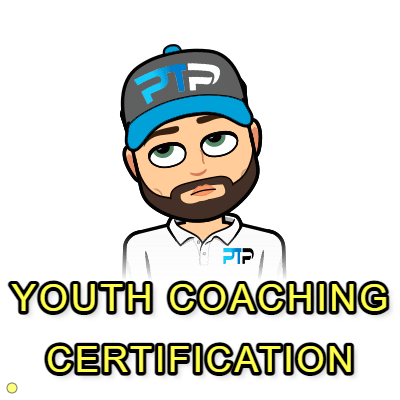 CPT
CPT
Features
Price

Great exercise science
Good online study resources
Expensive by itself, but good value with Elite Trainer package

Check ISSA Pricing

One of the top exercise organizations
Great price
Course is not a full certification

Check NASM Pricing

ACE's IFT (integrated fitness training) model matches this topic well
Respected organization
Not a whole lot of study materials

Check ACE Pricing
ISSA Youth Fitness Specialist
One of the titans in the industry when it comes to fitness credentials and education, ISSA is the International Sports Science Association. It has been leading the charge when it comes to distance-based fitness programs.
With well over 30 years in the game, they are often seen as one of the top three, along with NASM and ACE in the best personal trainer certifications lists.
ISSA's curriculum focuses on nailing the fundamentals and progressing through the complexities of programming allowing its trainers to deliver the most effective solutions.
This emphasis on meticulous programming standards should translate into a skillful execution of youth training principles in theory. Still, as we review ISSA, we'll find out how close to the truth that is.
ISSA has many other well regarded certifications, like their certified personal trainer and nutrition program.
For those looking to get a head start in fitness, having multiple credentials is a must. When you learn how to become a personal trainer and know about nutrition, you can become a one stop shop for clients.
Normally, this would be pretty pricey, but thankfully ISSA has an exclusive PTPioneer deal, where you get both the ISSA CPT and Nutrition Coach certifications for the price of the CPT alone.
You get two certs for the its a complete buy-one-get-one-free from arguably the best certification provider on the planet.
If you really want to really excel, ISSA has an Elite Trainer program, which could include the above plus the Youth Fitness Specialization, which makes it a real win-win proposition. Go to the ISSA website to verify that this offer is still around, because no great deal lasts forever.
I also have a good ISSA CPT review can give you more information if you're deciding which organization to pick.
NASM Youth Exercise Specialization
The National Academy of Sports Medicine or NASM is an industry stalwart and rated one of, if not the most popular certifying agency in the industry.
NASM backs this up with its robust and incomparable roster of academic offerings centered around the concept of corrective exercise and its proprietary OPT model.
When it comes to youth coaching, a focus on corrective exercise can set the tone for a healthier and more functional lifespan.
Most habits, good or bad, are formed in the childhood and adolescent years.
Correcting these or redirecting behavior can help kids become the most productive and functionally independent adults possible.
With that said, our analysis of NASM will reveal how close reality matches this theory.
Similar to ISSA, NASM has another great offer with their NASM Elite Trainer program.
It is more pricey overall than ISSA's deal, but you get six total certs, so the cost is actually quite low, considering the value, and, like I said earlier, getting a good nutrition certification program can be essential for new coaches and trainers wanting to increase interest in their services.
These periodic deal is certainly something to consider if NASM is currently running it.
My NASM CPT review covers some good information to know if you're looking to be a trainer and think NASM is right for you and I cover their dietary program in my NASM nutrition certification breakdown.
ACE Youth Fitness Specialist
ACE is the American Council on Exercise and has been a big player in the fitness credentialling game for over three decades.
They are actually a non-profit organization focusing on improving society through community health initiatives and supplying the fitness industry with well-trained practitioners in health and fitness.
Their mission is based on getting people to move, an idea that is ever more important as modern lifestyles shift to more sedentary comforts.
With that being the case, most would agree that instilling community-wide health consciousness should start with the youth, thus allowing them to develop habits that can be carried on into their formative years.
If you're interested in a personal training certification as well as youth fitness, I have a thorough ACE certification review to help you make the choice.
AFPA Youth Fitness Specialist
Founded in 1994, AFPA is the American Fitness Professionals Association.
At the core of their mission lies a desire to improve the quality and quantity of well-trained, informed, and skilled fitness professionals.
It's all too common in the fitness sector to come across fitness experts by title, who can back up their job description with the results and skills that count.
This is where AFPA makes a point to offer fitness credentials and the successful candidates who earn them as the best and most astute in the game.
For this reason, it would seem that gaining an AFPA cert would equip you adequately to deal with a population group as sensitive as the youth; we'll just have to find out if that's the case.
Exclusive PTP CPT Offers



Gold Standard Cert

Most Popular Cert

Best Study Materials

A Good Option

A Good Option

Best CPT for you?

NETA Youth Fitness Certification
The National Exercise Trainers Association (NETA) has provided credentials for fitness professionals for over 40 years, making them one of the longest-standing certifying agencies in the US.
As a non-profit organization, they share a vision similar to that of ACE in that they aim to improve the standard of public health by infusing the community with well-equipped health and fitness experts.
NETA's broad spectrum of health and fitness programs provides a top-notch education for most career paths in fitness, from youth training to yoga.
What Is "Youth Coaching"?
Youth coaching as the name suggests is fitness and sports coaching directed at a youthful population group.
But t fully define youth coaching, we need to define what is meant by youth.
Anyone from a newborn to a 35-year-old accountant can be considered young, but when it comes to the label of youth in fitness terms, we're talking about children, technically referred to as pre-adolescent and adolescents.
This age group is typically assigned to people between 5 – 13 years of age.
But why is training such an age group a special consideration?
That's because people in this age bracket have very unique physiological and psychological sensitivities.
This is a point in life where biological development is at an all-time high, so the competencies and coaching skills for safe and effective training need to be specialized.
You're not only developing young athletes, or assisting with injury prevention, you're also developing life skills and building self-esteem in young people.
I've gone into more detail in a separate article, but this description will help set the tone as we discuss youth sports training certifications.
How to Become A Youth Fitness Certified Coach
Becoming a youth training coach bears many requirements besides just the coach training programs we will be discussing.
In order to bring you some insight, I've come up with a five-step process on how to become a successful certified youth coach and start a coaching business, lets dig in.
Step 2: Determine Your Prerequisites
Every qualification has prerequisites, a set of predetermined criteria candidates need to meet before they can enroll in whatever program.
For instance, enrolling in a college or university degree program will have certain academic requirements such as a good GPA and SAT scores if we're talking undergrad.
Pretty much every progression in life has prerequisites, and youth coaching certifications are no different.
Based on the ones I'll be reviewing from ISSA, ACE, NASM, AFPA, and NETA, the only real prerequisite is that candidates be at least 18 years old and hold a valid high school diploma or equivalent.
Besides your stock-standard prerequisites, there are a few requirements I'd recommend you to meet before working with kids in a fitness capacity.
One of those is having a grasp of developmental psychology as it pertains to children and adolescents.
That's because the bulk of your role will be mentorship and behavior modeling.
Unlike adult population groups, working with the youth means you're working with people who are very malleable and volatile in a mental and psychological sense.
For that reason, important requirements should be considered, such as:
Active listening skills
Interpersonal communication skills
Foundational knowledge of child and adolescent psychology
Empathy and patience
A playful attitude
With these interpersonal tools in your repertoire, you'll have a good grounding to create wholesome fitness experiences for the youth.
Step 3: Find the Youth Coaching Certification for YOU
Once you've fulfilled all the prerequisites and requirements, it's time to get certified.
There are numerous certifications out there specializing in youth coaching, which means several factors will come into play when making a decision.
A lot of these factors are what I'll be reviewing in more detail in order to help you navigate your options.
With that said, here are a few key aspects to consider when making your selection:
Cost
Area of focus
Popularity
Proximity
Reviews and ratings
Estimated study time
Keeping these in mind will help you choose the right cert, not only in terms of matching your career goals but also when it comes to your current circumstances, such as time availability, budget, proximity to testing centers.
Some certification organizations are more geared towards online learning than others. I compiled a list of best online personal training programs and the same case is true for youth coaching certifications.
Step 4: Prepare for Your Exam & Pass!
Now that you've settled on a program you like, it's time to get cracking.
Your final obstacle is the exam, so you'll need to prepare adequately, which hinges on the study materials you'll have available.
I'll be going into detail on each cert's study package further in the article, but for now, a few key things to consider are:
Study package options
Study materials variety
Study materials relevance
Study materials accessibility
When it comes to package options, many certification programs institute a multi-package system whereby you can choose different options priced according to the amount of study material included.
This allows candidates to have a degree of control over what they pay for based on their academic needs and financial situation.
Having more options is generally a good thing, but too many can lead to confusion and result in some packages being bloated with irrelevant material.
The variety of study materials also speaks to the quality of the package.
A good package will contain the following in some form:
Practice tests/quizzes/exams
Course textbook
Workbook or studyguide
Multimedia learning material
Active academic support
Post-certification career support
With that said, the issue of bloating comes up again where it's possible to have materials and content that offer little help towards the end goal of success.
Exclusive PTP CPT Offers



Gold Standard Cert

Most Popular Cert

Best Study Materials

A Good Option

A Good Option

Best CPT for you?

Make sure the content you receive helps you understand the subject better instead of running you around in circles.
You can also go the route of third-party study packages, such as the ones on offer at Trainer Academy.
Step 5: Start Working with Young Clients
Once you've made the cut and passed your certification exam, you're officially a qualified youth coach.
Now it's time to hunt for jobs, and the quickest way to do this is to search online classifieds such as indeed.com and ZipRecruiter.
Since you'll mainly be working with kids, a good idea would be approaching schools and youth facilities as a physical educator or after schools programmer.
Because of how sensitive this population group is, your certification is imperative, and with that said, let's go into the different certifications I recommend and rate them for your discernment.
Accreditation plays a massive role in the authenticity and quality of certification.
An accredited cert proves that it has met all the industry and academic community standards that allow it to be administered as a worthy credential when it comes to authenticity.
In this way, accreditation ensures that the quality and relevance of academic content, as well as the methods of administration, fall in line with the standard earning experience.
With regards to quality, Certifying agencies have the incentive to improve, or at the very least maintain their approved standards in order to be continually accredited.
Accreditation is, therefore, a gold stamp ensuring quality and reliability.
When it comes to credentials offered by health and fitness certifying agencies, there are two accrediting commissions that tend to stick out.
These are the NCCA and DEAC.
The NCCA is the National Commission for Certifying Agencies and is the most widely known accrediting commission when it comes to fitness certs.
DEAC is another very relevant yet lesser know commission.
It stands for the Distance Education Accrediting Commission, and as the name suggests, is concerned with approving distance-based academic programs.
With that said, let's look at each certifying agency and see what accreditation they have.
| Certification | Accreditation |
| --- | --- |
| ACE | NCCA |
| AFPA | NBHWC |
| ISSA | DEAC (NCCA) |
| NASM | NCCA |
| NETA | NCCA |
As predicted, the majority of these certifying agencies are accredited by NCCA, with the exception of ISSA, which is supported by DEAC.
They've led the charge in distance-based fitness credentials for decades, and in the internet age, they are regarded as the leading online fitness certifying institute.
AFPA is another cert agency with no NCCA accreditation, nor do they have a DEAC accreditation.
Instead, AFPA elected not to gain accreditation from these well-known accrediting commissions, opting for endorsements from major organizations and boards in the health and wellness space.
These include the National Board Certified Health & Wellness Coaches or NBCHW, amongst others.
Accreditation is important, not just as a measure of quality and an indicator of authenticity; it can also be considered a form of safety.
Safety in the sense that the number of online scams and illegitimate academic programs posing as get rich quick fitness certifications is mind-numbing, and accreditation might be your greatest too in avoiding them.
Study materials are a make and break.
The quality they present is what your exam success hinges on, so to ensure victory; you'll need to pick a program with the best possible study suite for you.
In order to give you a fair look at what study materials you should look out for, I'll be rating each out of 10 in terms of quality, with ten being the best and 0 being the worst.
| Certification | Study Material Rating (out of 10) |
| --- | --- |
| ACE | 8 |
| AFPA | 9 |
| ISSA | 9 |
| NASM | 8 |
| NETA | 6 |
When it comes to studying material, one thing I noticed was that youth caching certifications don't offer as dedicated an approach as something like personal training when it comes to the materials on offer.
That may be because two of the five programs we're looking at are actually just CEU courses and not fully representative certifications.
The two in question are NASM YES and NETA YFSC.
Based on my review of what's included in each study package, NETA leaves the most to be desired while AFPA and ISSA seem to have more robust and comprehensive study packages.
NASM has a pretty good study materials suite despite just being a CEU course, and ACE does alright, although they could offer more.
Youth Coaching Certification Cost
The cost of certification plays a major role in which one you'll end up choosing.
That's why we're going to take a look at each cert and rundown the cost while also taking the opportunity to match cost with value of what's included.
| Certification | Cost of certification/qualification |
| --- | --- |
| ACE | $299.50 |
| AFPA | $499.00 |
| ISSA | $799.00 |
| NASM | $199.00 |
| NETA | $199.00 |
ISSA comes out as the most expensive while NASM and NETA, the two CEU courses, are rightfully the cheapest options.
Based on price alone, NASM and NETA are the clear winners in this category, but as you can agree, what you pay can only be justified by what you're paying for.
For that reason, NASM and ACE actually stand as the best options in terms of value for money.
Popularity and Recognition Rating
Popularity and recognition might come across as vanity metrics the first time you think about them.
The reality is, recognition and popularity are crucial in gaining approval and credibility within the fitness market.
It's a similar concept to how Ivy League graduates have more leverage in their careers and society in general than someone who graduated from a community college.
Because recognition and popularity are qualitative as opposed to quantitative, the ratings I've given them are arbitrary based on my own analysis and reviews I found across the web.
| Certification | Industry Recognition Rating |
| --- | --- |
| ACE | 10 |
| AFPA | 7 |
| ISSA | 10 |
| NASM | 10 |
| NETA | 7 |
ACE, ISSA, and NASM are widely considered the most popular and reputable certifying agencies in the US.
We can therefore conclude that their youth training certifications are the most recognized in this list.
AFPA and NETA are well known enough to get your foot through the door but don't ring as much of a bell as our top 3.
ACE Youth Fitness Specialist Program
ACE is one of the best options when it comes to a generalized approach to health and fitness.
As a champion of public health, their youth program ticks many boxes when it comes to effectively coaching children and adolescents.
ACE's pricing and material study ratings aren't the best of the lot but are by no means the worst, and along with that, they have a stellar track record.
I rate ACE 9 out of 10 overall, all things considered.
AFPA Youth Fitness Specialist Certification
AFPA presents a good study package, but with the second most expensive program and no accreditation, they get knocked down a peg.
They also aren't the most highly regarded certifying agency, with many people calling out their curriculum as sub-par when looking at reviews and forums.
For this, they get a 6 out of 10 from me
ISSA Certified Youth Fitness Specialist
ISSA has a very strong reputation and industry influence.
They also have one of the most comprehensive study suites from what I can see, despite some people suggesting otherwise.
ISSA loses out when it comes to price, as well as the fact that ISSA is notoriously easy to pass according to candidates.
This low entry barrier to certification is seen by many as a reduction in quality.
However, ISSA trainers are amongst some of the most skilled, revered, and successful in the game.
That's an 8 out of 10 from me.
NASM Youth Exercise Specialist
NASM is the king of the roost when it comes to certifying agencies, so whatever you get under their name is sure to afford you some sort of opportunity in the relevant field.
When it comes to their Youth Exercise Specialist cert, you're dealing with a cert that is merely a CEU course.
That means the depth and practicality leave a lot to be desired.
Regardless, it's a great deal moneywise, and you have the NASM seal of approval attached to your name.
NETA Youth Fitness Specialist Certification
NETA may not be as much of a household name as NASM, for example, but they've certainly paid their dues and present a decent account of themselves with this youth coaching program.
It's also tied in the first place as the cheapest.
They do come short where it concerns the study materials, and this youth fitness course is a CEU program and not a full-on certification program.
For that, they get a 7 out of 10.
Frequently Asked Questions
References
https://www.reddit.com/r/personaltraining/comments/abpf9q/is_the_ace_certification_worth_it/
https://www.reddit.com/r/personaltraining/comments/gcz175/passion_for_fitness_is_getting_nasm_worth_it/
https://www.reddit.com/r/personaltraining/comments/embxky/afpa_certification/
https://www.reddit.com/r/personaltraining/comments/6zym0y/getting_certified_by_neta_need_help/
https://www.reddit.com/r/personaltraining/comments/1q3tzz/what_is_your_take_on_issa/
https://www.issaonline.com/certification/youth-fitness-certification/
https://www.netafit.org/certifications/specialty/youth-fitness/
https://www.acefitness.org/fitness-certifications/specialty-certifications/youth-fitness.aspx
https://www.nasm.org/continuing-education/fitness-specializations/youth-exercise-specialist
https://www.premierglobal.co.uk/fitness-cpd-courses/youth-exercise-specialist
https://physicaliq.com/advanced-fitness-courses/youth-exercise-specialist-nasm/