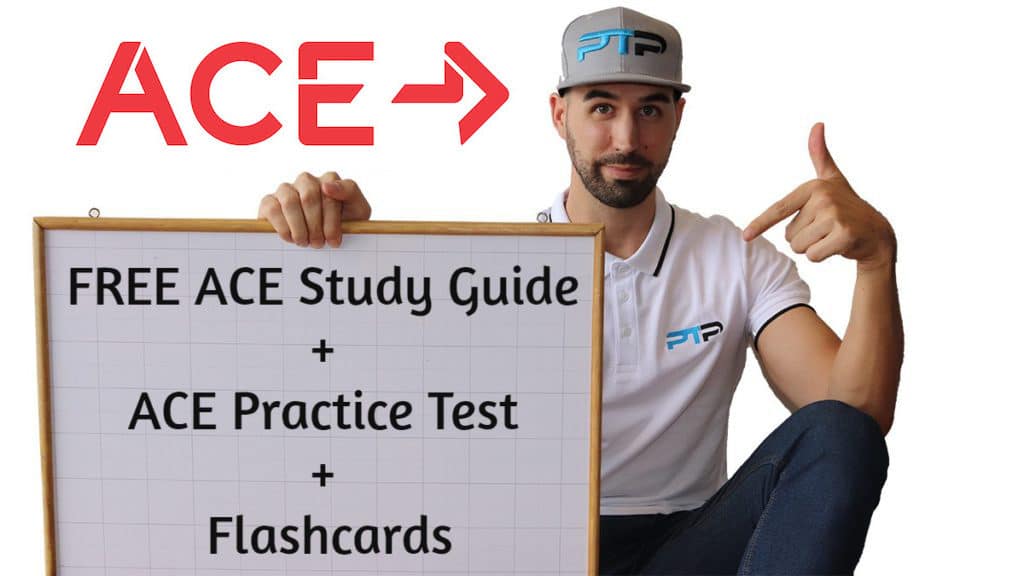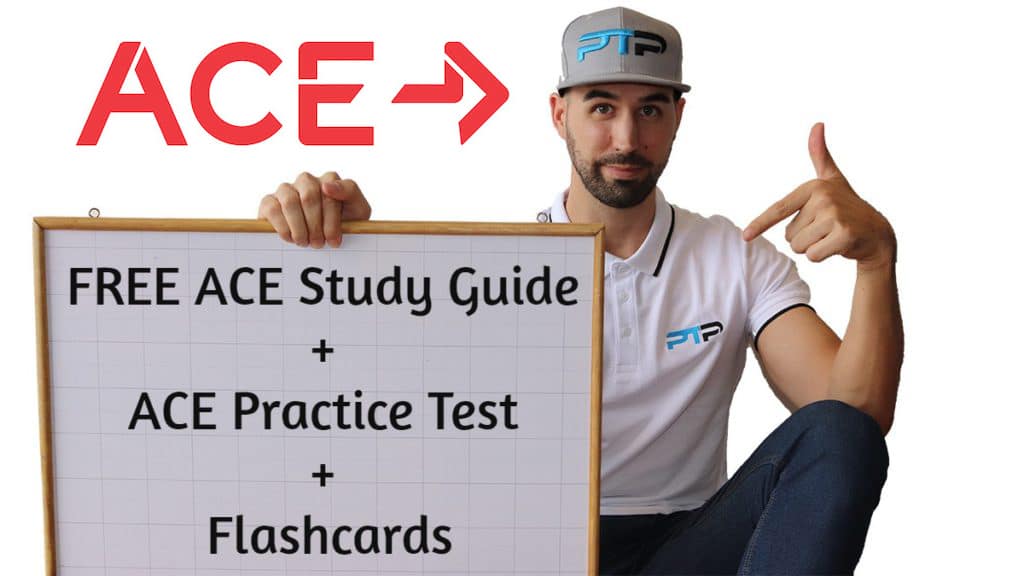 Hey everyone and welcome to my ACE CPT study hub. This page includes a FREE ACE study guide (for the 5th Ed and new 6th edition textbook), ACE practice test (and answer key!), ACE CPT flashcards and a must watch video that talks about the top 10 secrets to passing the ACE CPT. I recommend that you bookmark this page.
Also, make sure to check out the team over at Trainer Academy. They produce the best ACE study materials, will reduce your study time by 50% and even provided an exam pass guarantee. I even have a special limited-time discount for my readers on their website. If you want to know more about them, check out my detailed review on Trainer Academy here.
Get the ACE exam cheat sheet for free here. Courtesy of Trainer Academy.
The menu at the top of this page will answer any question related to personal training that you have. If you have any questions, don't hesitate to leave me a comment here (I'll respond within 24 hours). Also, visit the home page for the most recent and popular articles.
My Bitmoji counterpart will be walking you through the ACE CPT study guide to make sure that you are on track for passing the ACE exam. Say hello to Tyler-Moji.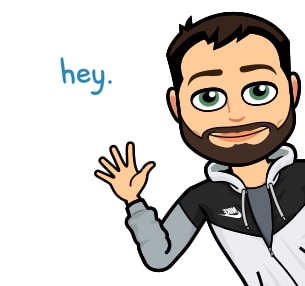 ACE CPT Study Material Intro
I guarantee that you will be spending a lot of time on this page as you prepare for the American Council on Exercise test. If you have not done so yet, sign up for the ACE CPT here and save $100 off your purchase.
If you are undecided on which personal trainer certification to choose, I suggest you take the quiz to find out which Cert is the best fit for you.
This ACE study guide, practice test in flashcards cover the most recent American Council on Exercise personal trainer manual, fifth edition and is updated for 2021.
On top of covering each chapter of the textbook in my study guide, I also have individual ACE quizzes as well as ACE flashcards for each chapter! I also have an extensive NASM study guide/practice test as well! Let's get started, shall we?
Top 10 secrets for passing the ACE CPT Exam
Download the ACE tips in PDF form here
FREE ACE study guide: 5th Edition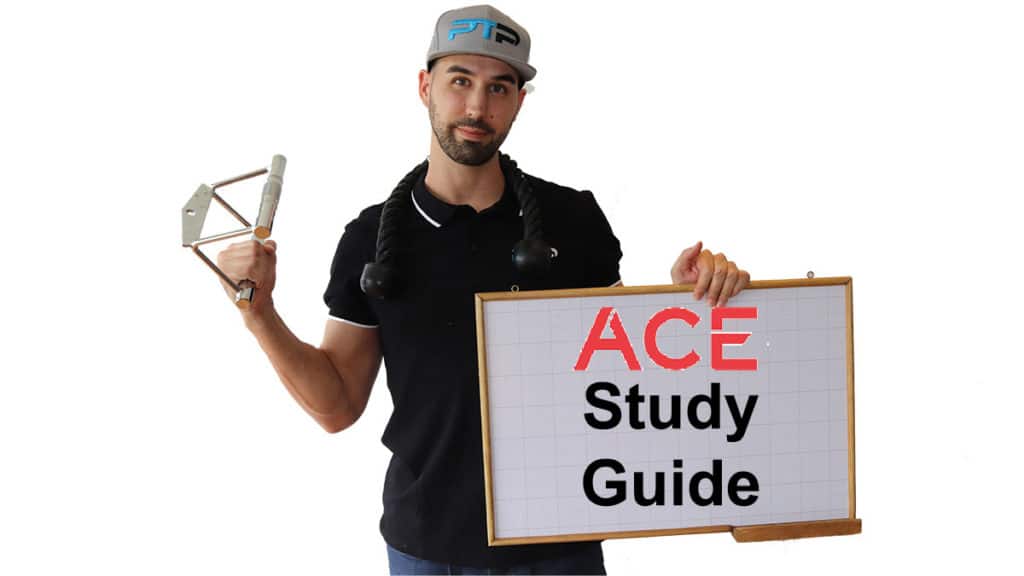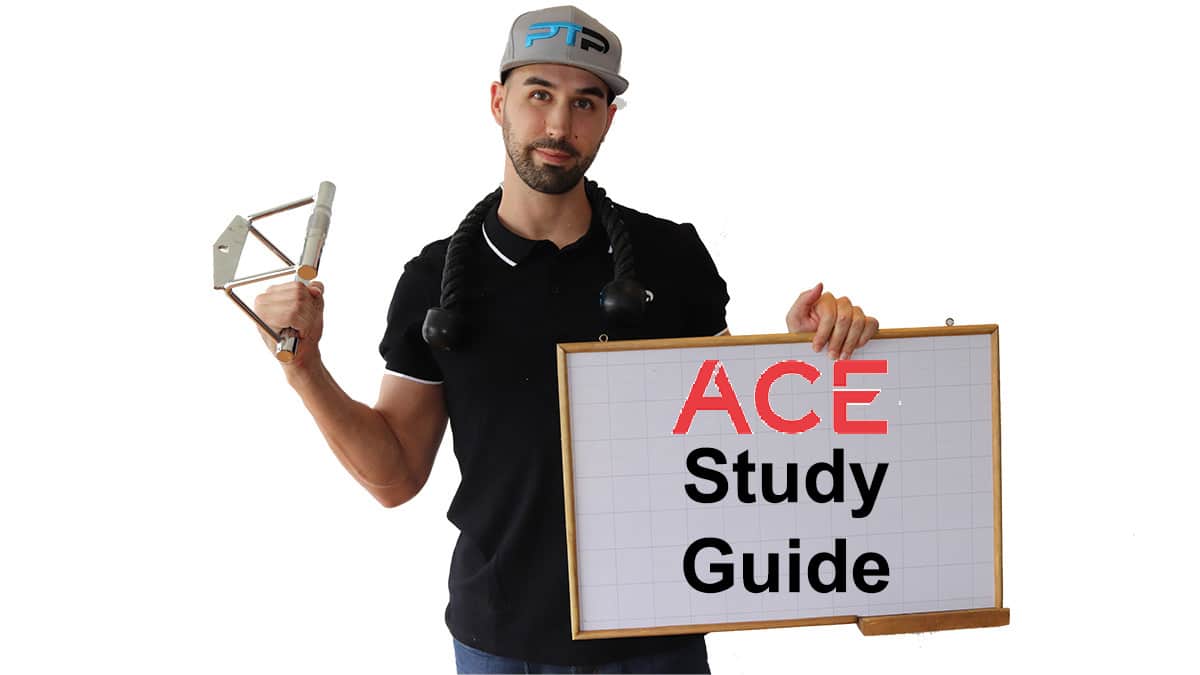 FREE ACE Study Guide: 6th Edition 2021
FREE ACE practice test: 5th edition 2021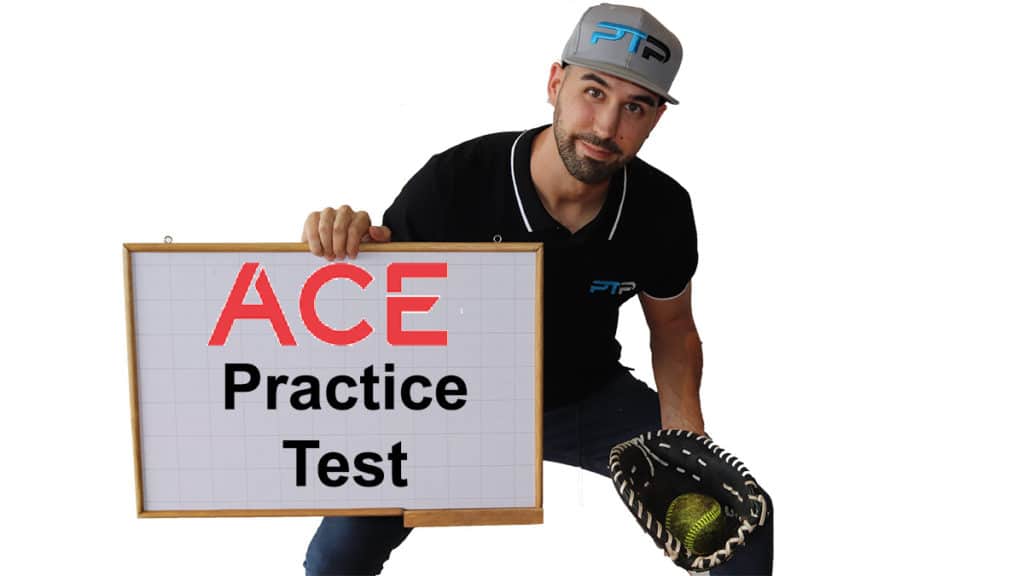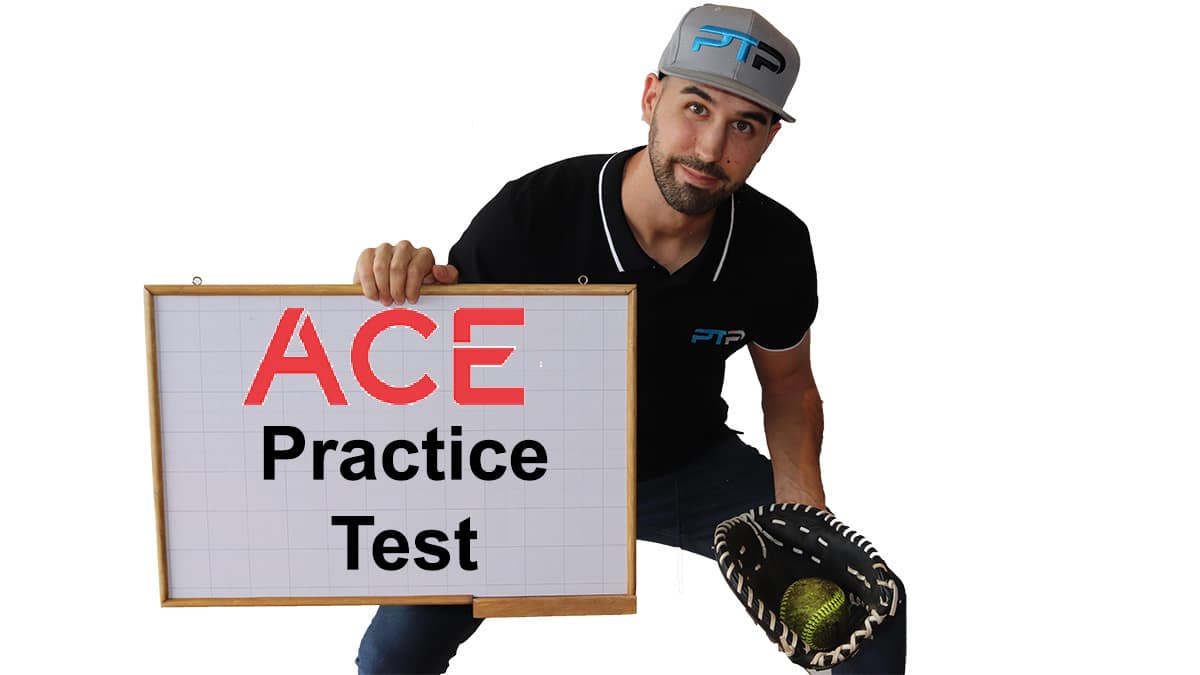 This ACE fitness practice test is broken down in the exact same way of the real exam. Here is how the ACE practice exam is broken down:
Domain I: Interviews and Assessments – 23% of the test
Domain II: Program design and implementation – 31% of the test
Domain III: Program modification and progression – 26% of the test
Domain IV: Professional conduct, safety, and risk management – 20% of the test
ACE CPT Practice Tests Answers bellow ⬇️ (Don't Peek Until After!) 🙄
ACE CPT Flashcards (every chapter)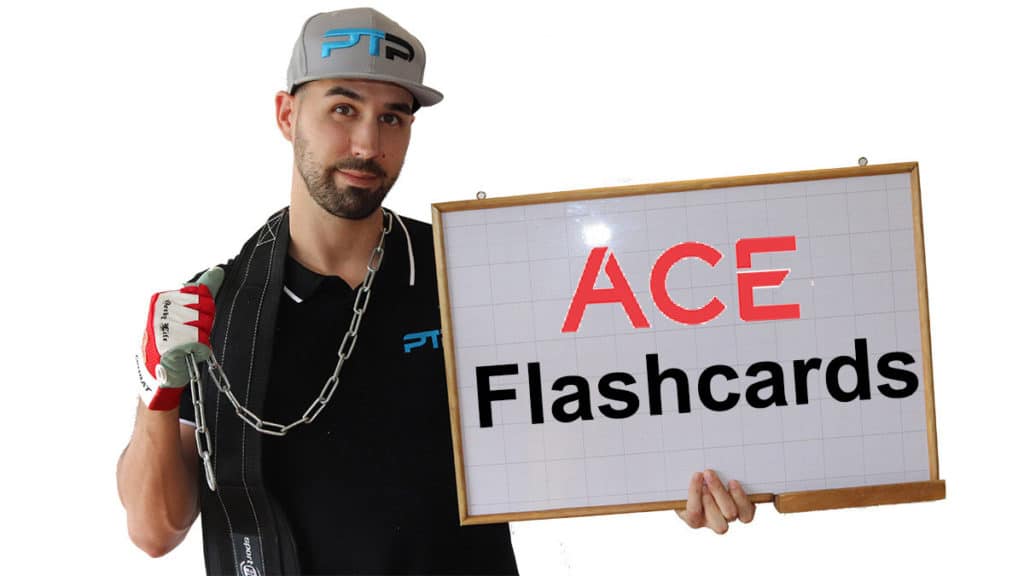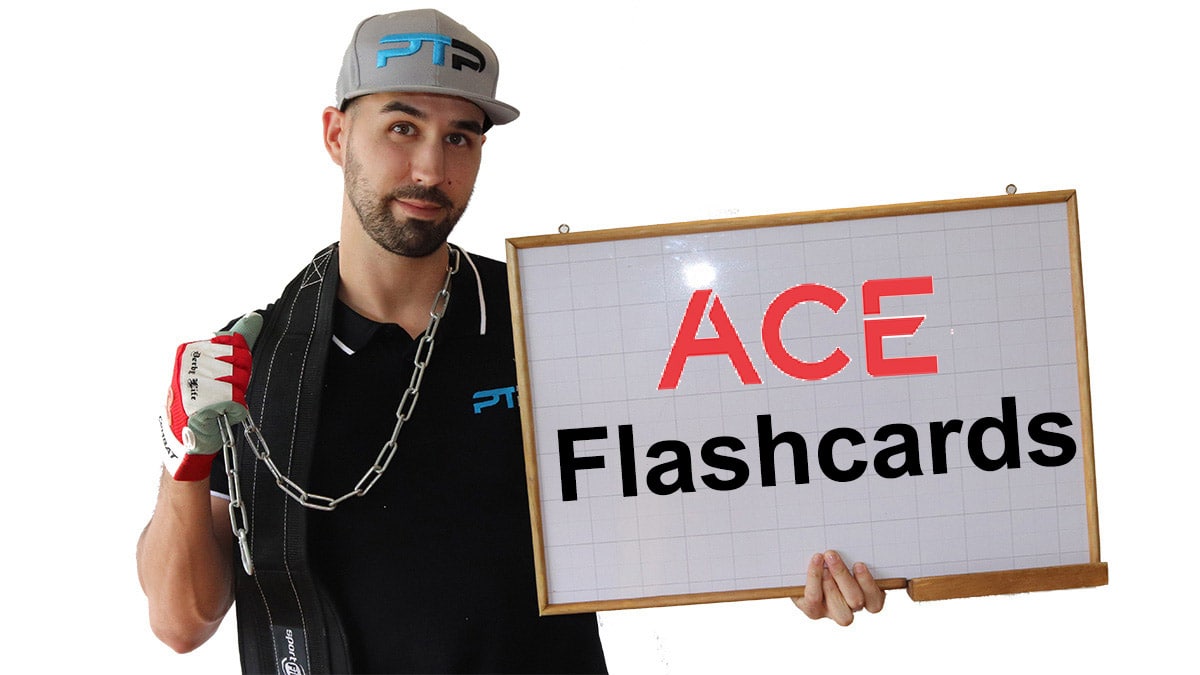 This ACE flashcard deck contains 100 terms that are mixed together from all 18 chapters of the study guide above. Just like the practice exam, I recommend checking out the flashcards first, and then come back to them after you have finished the study guide to see how much you have learned.
ACE CPT Study Tips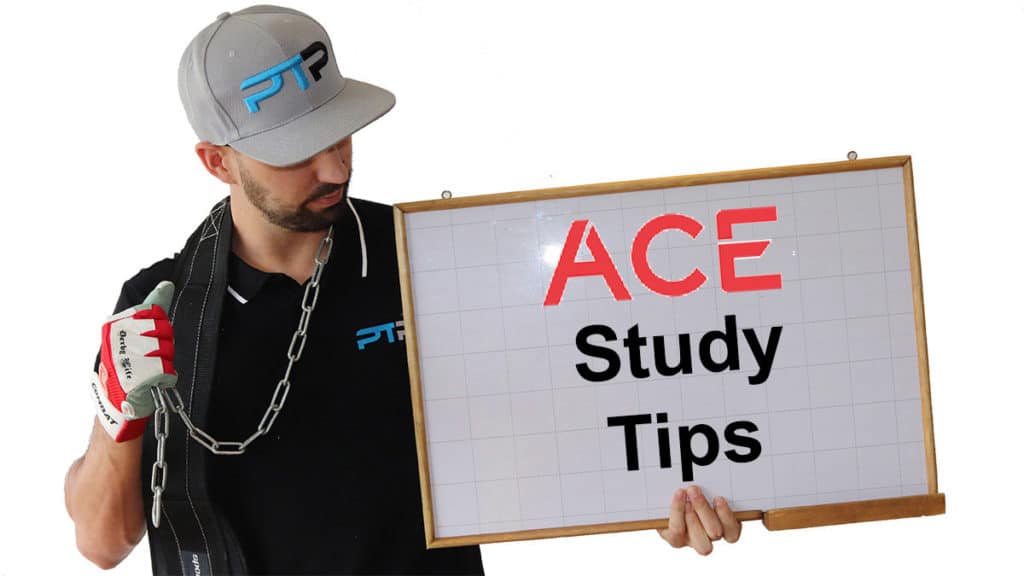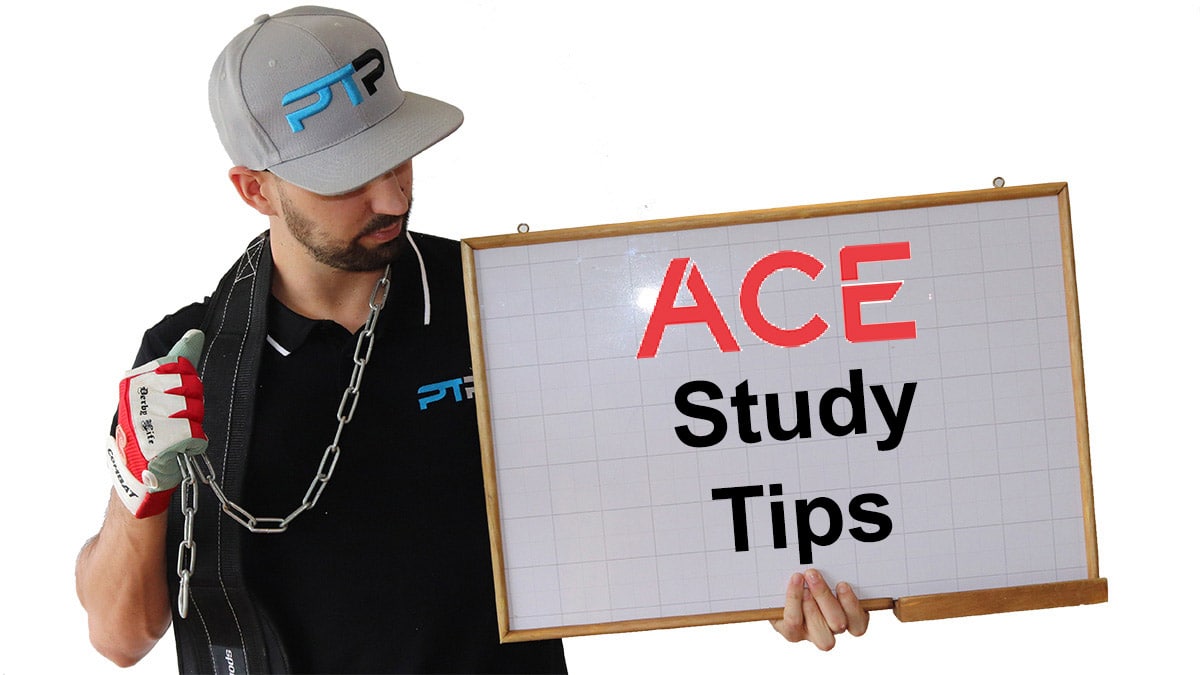 The ACE study guide on my website is designed to go along with the fifth addition ACE textbook. It is not a one-stop shop. In fact, I reference a lot of different tables and charts in the book that are extremely important to memorize and learn. This study guide is meant to guide you in the proper direction on what to study because the textbook is so massive. To get the PDF form of the top tips to pass the ACE exam, click here.
If you are still are not sure whether or not ACE is the right certification for you, I recommend Taking the quiz to find which certification best fits your training style.
Here is how I recommend you use the study materials on my site:
The first thing is to take the ACE personal trainer practice test to see your current level of knowledge on the ACE CPT material.
Then, you should study along with the free ACE personal trainer study guide as you go through the textbook.
After you finish the ACE personal trainer exam study guide, come back and retake the ACE personal training practice test to see how much better you do.
Use the ACE flashcards as an additional resource to help cement the material in your head!
If you want an ACE pass guarantee, check out the team over at Trainer Academy. They offer study material such as a fantastic study guide, five full practice tests, spaced repetition flashcards study, study mnemonics, muscle coloring books, Study blueprints, and study cheat sheets. Or, check out my review on them right here.
Discover All PTP Fitness & Wellness Career Articles
Tick a box from each section to narrow the results.
×
I want to know more about: