Hello and welcome to my ultimate PTPioneer ACSM CPT review.
By the time you finish reading, you will be ready to decide whether the ACSM certified personal trainer certification is the right step towards your career in fitness.
This ACSM personal training certification review covers all aspects of the ACSM CPT, both good and bad, through the following components:
Additionally, consider taking the following quiz to determine which CPT is right for you!
Let's get started!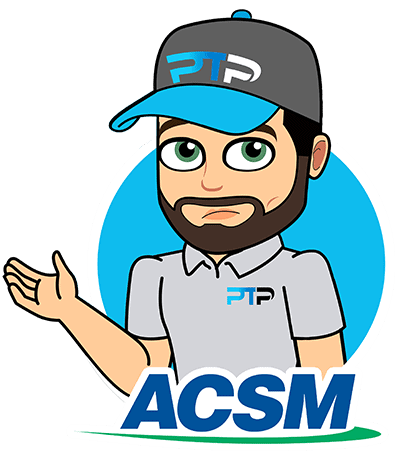 Quick Breakdown: ACSM CPT Certification
Exercise Science Foundations
10
Client Health Screening
10
Special Population Training
9
Aerobic Fitness Training
9
Pros
Excellent science, behavior change, and special population training content
Valid for 3 years
NCCA accredited
ACSM is a non-profit authority on health and fitness
Cons
Insufficient resistance training technique content
Lack of comprehensive program design framework
Expensive when purchasing study material from ACSM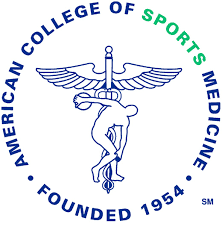 ACSM General Information
Exam cost: $349
Study material cost: $400-$1000+
Prerequisites: CPR/AED, High School Diploma
Exam passing score: Scaled 550/800
Exam pass rate: 66% (2018 data)
Average completion time: 3 to 9 months
ACSM Certification Review In Video Form
Introduction: What is the ACSM?
The American College of Sports Medicine was founded in 1954 as a non-profit organization to advance and integrate scientific research to provide educational and practical applications of exercise science and sports medicine.
Since its founding, the ACSM has grown to over 50,000 members from across the globe.
The ACSM exercise guidelines and ACSM exercise prescription inform virtually every authoritative source on fitness.
ACSM physical activity guidelines and ACSM fitness assessment also form the basis for many programs across the clinical exercise field.
Their flagship ACSM CPT certification is now among the top personal fitness training certifications available for new and aspiring personal trainers.
The ACSM CPT is an NCCA accredited certification. The NCCA stands for National Commission for Certifying Agencies and is the gold standard when it comes to the assessing the value of a certification.
But does the ACSM CPT live up to the hype?
Overall, yes.
The ACSM covers enough material to prepare you for the first day on the job.
In particular, the ACSM CPT does a great job of covering screening new clients for risk factors, which is key for working with the general population and populations with specialized health needs and issues.
However, the ACSM personal trainer certification curriculum itself does not have a sufficient exercise library and programming framework to progress clients towards intermediate and advanced levels of fitness.
Of course, there is only so much any single fitness certification can cover and you will have to commit to continuing education regardless of which personal trainer certification you choose.
Nevertheless, the ACSM CPT does not give students a comprehensive training template the way other mainstream certifications often do.
Holding any American College of Sports Medicine Certification will open doors.
The ACSM CPT is generally best for individuals who plan to work with a clinical population or are using this certification as a stepping stone into the more advanced ACSM certifications.
In the next section, I will take you on a brief tour of the ACSM CPT curriculum before we discuss the different ACSM study material options.
ACSM CPT Content Coverage: the Good and the Bad
The ACSM is certainly a top-tier personal fitness training certification.
While the overall content is fairly comprehensive, the ACSM CPT does a better job of covering some topics and is weaker in other areas.
Knowing these strengths and weaknesses is important for determining whether the ACSM CPT is the right certification for you.
Industry overview and exercise science in the ACSM CPT
Like most general fitness training certifications, the ACSM CPT curriculum begins with a broad overview of the health and fitness industries and state of modern health.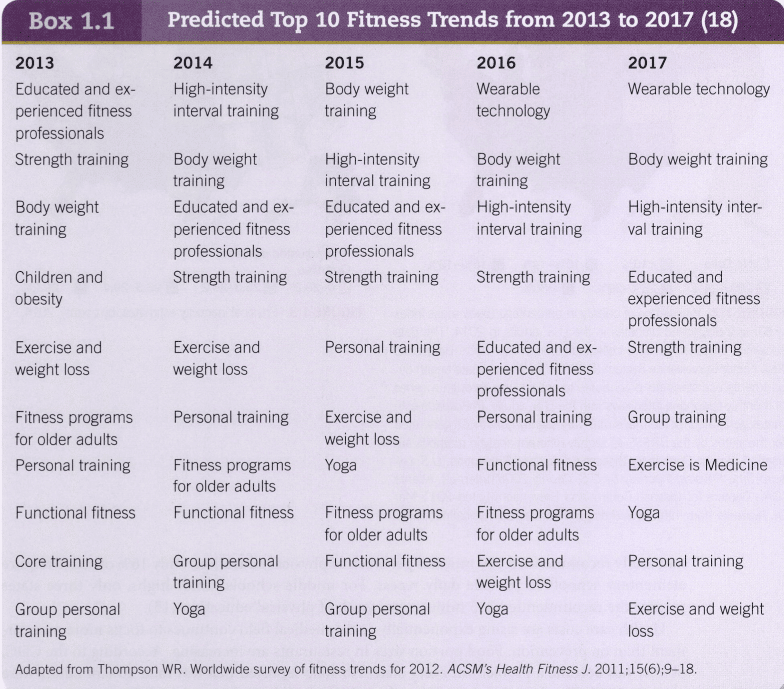 This includes the ACSM's guidelines regarding code of conduct and scope of practice for all those who hold an ACSM certificate.
From there, the content branches into exercise science and anatomy.
In this section you will learn the muscles, organs, and joints in the human body.
But how useful is this knowledge really when it comes to personal training?
Although in practice you do not need to know a ton of the nitty-gritty biochemistry and anatomy, this knowledge can be helpful in two major ways:
Guiding more detailed exercise program development
Explaining to clients the rationale for your program
While not every client will pester you for the reasons you choose each exercise, occasionally, you will have a client who is interested in the science behind your program.
Having enough knowledge base to competently explain to your client the basis for your programming will go a long way towards building your clients' confidence in you as a trainer and health professional.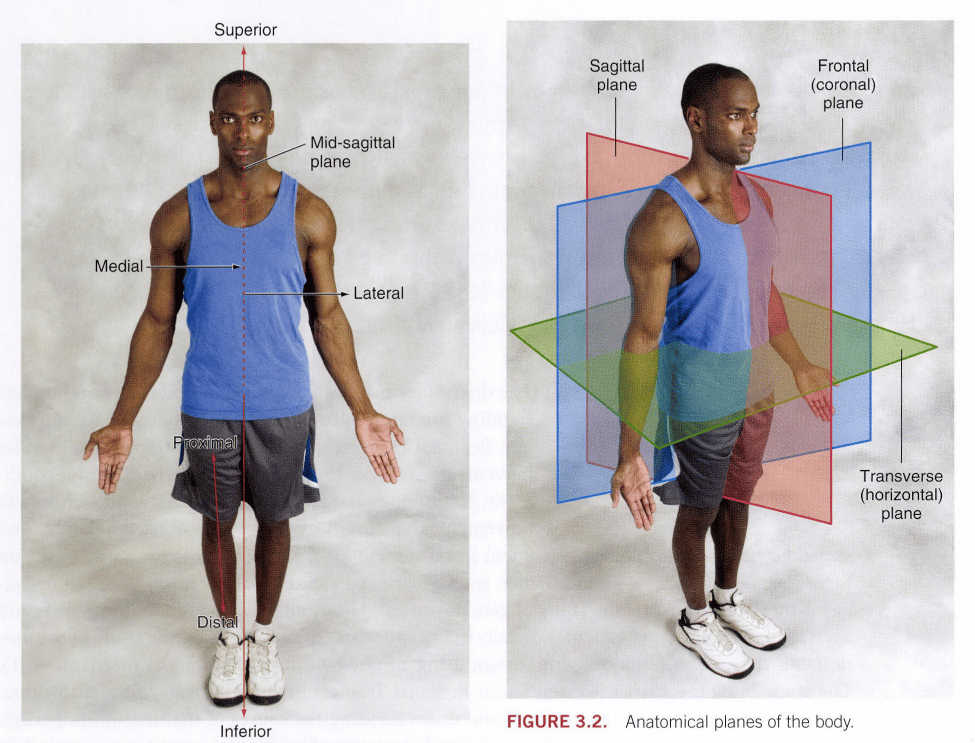 The ACSM does a phenomenal job of covering the following science topics:
In depth muscle, bone, and joint anatomy
Overview of the cardiovascular, nervous, respiratory, and digestive systems
Nutritional guidelines for the health and fitness professional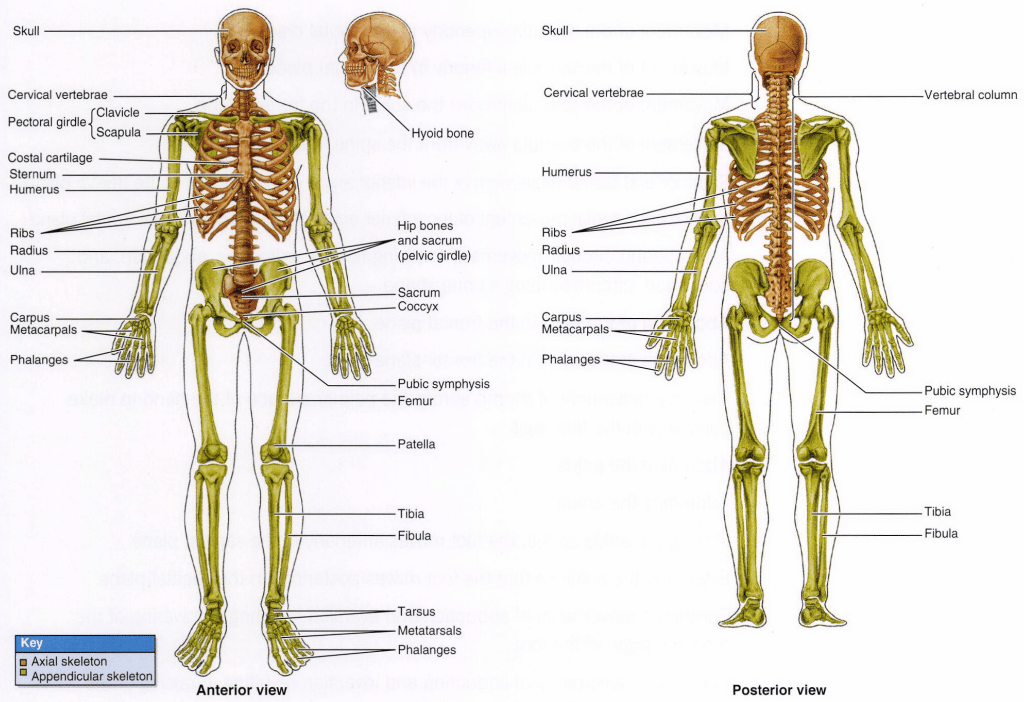 In fact, the ACSM is among the more in-depth certifications when it comes to the scientific foundations of fitness training.
Coaching your clients through behavioral change with the ACSM skillset
After the exercise science component, the next section focuses on the behavioral change component of fitness coaching.
This is a key skill set for being a successful trainer and comes into play the moment you begin a consultation with a new client.
In some cases, this behavioral change-focused interview-style begins the moment someone asks you about fitness when they hear you are a trainer – before they even step foot into your gym!
Regardless, the ACSM provides an excellent framework as well as real-world client case studies to demonstrate the different motivational interviewing and behavioral change topics.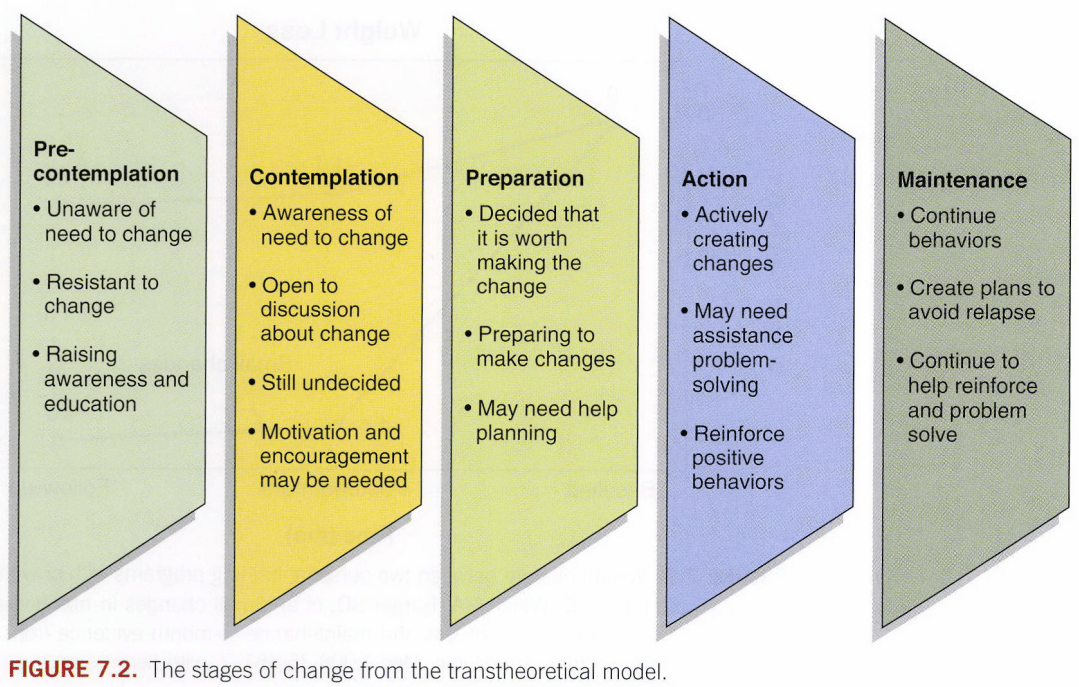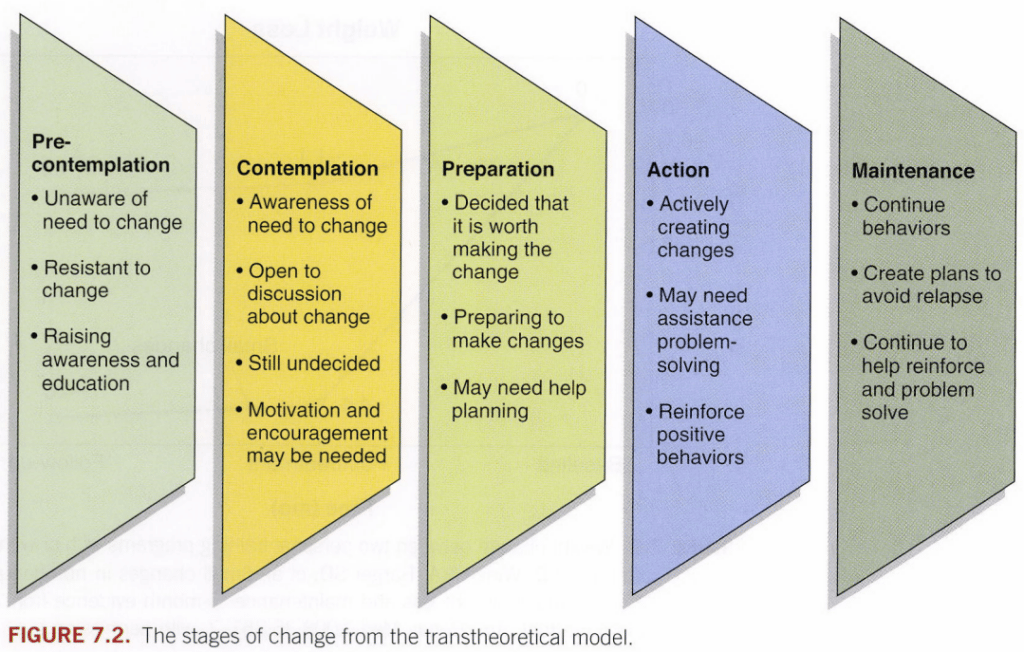 The ACSM CPT discusses specific skillsets for coaching change, including the following:
Active listening
Empathy
Developing rapport
Appreciative inquiry
Motivational interviewing
Each skill has a few paragraphs or pages as well as case studies to illustrate how to put these methods to use.
Why does this matter?
Exclusive PTP Offers



Gold Standard Cert

Most Popular Cert

A Good Option

Best Study Materials

Best online PT course

The Top PT Software

Simply put, many clients have mental hurdles to overcome as they begin their fitness journey.
Early on, coaching clients through these barriers is often more important than the initial programming itself – because simply getting your clients moving is the first major step!
As your client psychologically adapts to regular exercise, programming and technique coaching becomes a bigger focus of most training sessions.
Consulting and screening clients to reduce the risks of injury
The initial client consultation is the first crucial step towards helping people reach their fitness goals.
Given the ACSM's heavy focus on disease-prevention, risk-reduction, and exercise as a treatment protocol, the CPT curriculum places a heavy emphasis on the initial screening process.
This component of training involves subjective and objective reports from your clients, including medical information when appropriate, to assess where they fall in terms of various risk factors such as blood pressure, cholesterol, and other metrics.
A key piece of paperwork in this phase is the Physical Activity Readiness Questionnaire (PAR-Q), which is a standardized form that screens your clients for their level of cardiovascular risk.
This initial knowledge helps you develop safe and effective programs specific to the needs of each client.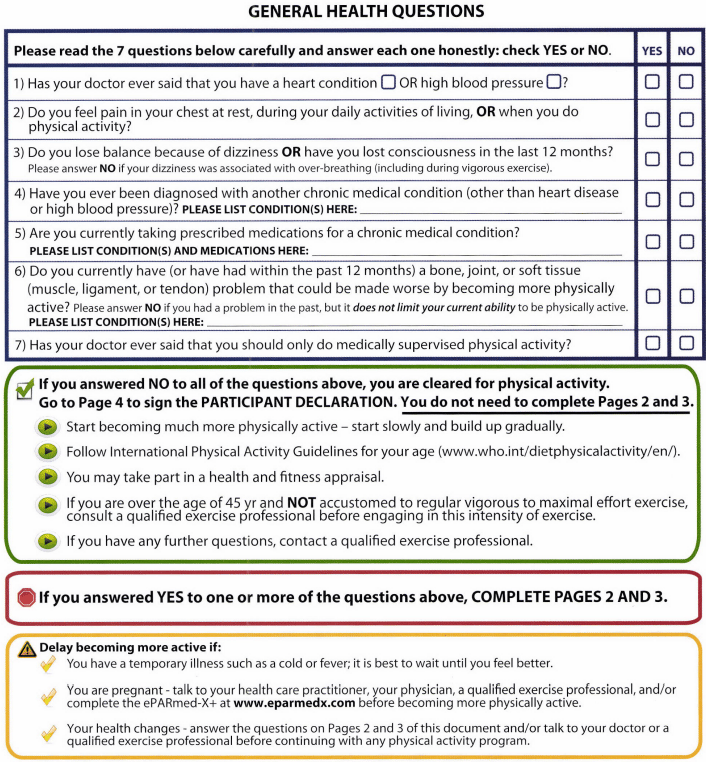 You must also have clearance from your clients' healthcare professionals if they have a history of cardiac diseases.
After these health history screens, you will learn how to conduct fitness and movement assessments.
If you are certified through ACSM testing your clients' fitness is recommended.
Fitness assessments involve your client performing activities to get baseline levels of strength, endurance, flexibility, and similar measurements.
Movement assessments focus on qualitative aspects of a client's fundamental movement patterns.
The movement assessments can reveal underlying muscle imbalances and similar issues which must be addressed through corrective exercise.
Unfortunately, this is a place where the ACSM falls short.
There are simply not enough different movement screens covered nor an effective framework for programming and progressing clients through corrective exercises based on the findings.
It is rare for a previously sedentary client to have no muscle imbalances, and the lack of a clear, comprehensive corrective exercise framework is a major shortcoming of the ACSM CPT.
Program design and resistance exercise technique for client results
Following the exercise science and screening, the ACSM finally dives into the meat-and-potatoes (or perhaps chicken breast and broccoli) of personal training: exercise technique and program design.
Sadly, this is another major weak section in the ACSM CPT curriculum.
Most mainstream fitness organizations have substantial exercise libraries in both the textbooks as well as a video portal with demonstrations.
While the ACSM does have some exercise videos on their website, when it comes to the textbook and the CPT curriculum itself, there is a serious lack of both total numbers of exercises discussed as well as the finer points of exercise technique.
While no fitness certification can cover every exercise or variation, the ACSM barely provides enough to put basic fitness routines together.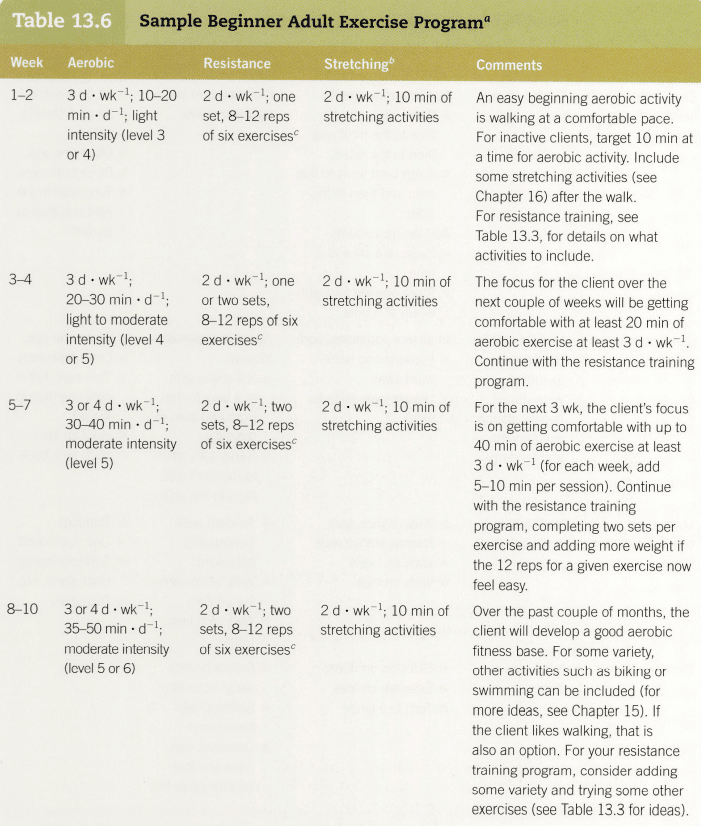 Similarly, the discussion of program design is all over the place across multiple chapters.
Furthermore, there is no major framework for daily, weekly, and monthly progressions in terms of overall program progression or advancing your client through specific exercise techniques.
Although the curriculum covers ACSM resistance training guidelines, they can easily confuse newer trainers when they try to put together comprehensive programming.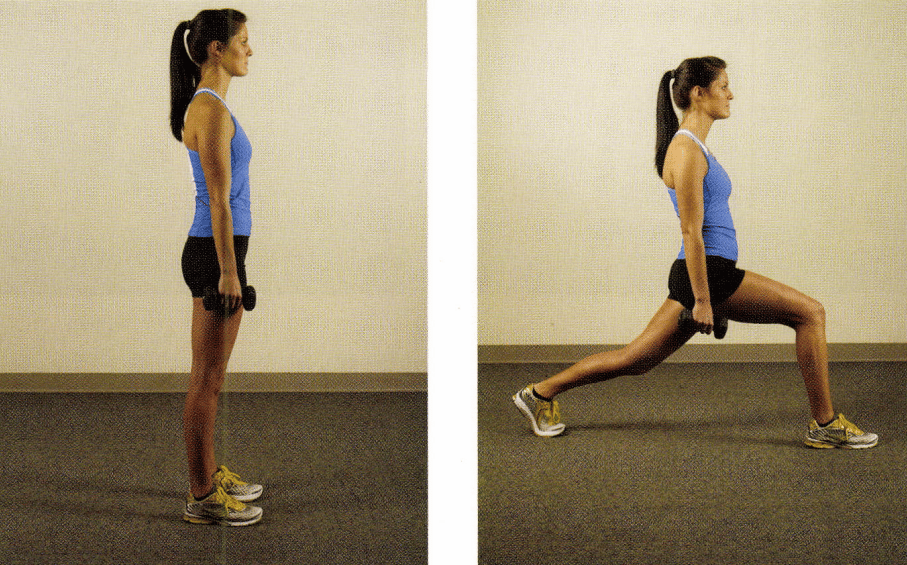 Unless you come in with a background in proper exercise technique and program design, the ACSM CPT does not adequately prepare you for programming and technique coaching.
On a positive note, the ACSM stretching guidelines are fairly comprehensive.
ACSM aerobic training for improved cardiovascular health
Given the ACSM's focus on improving public health outcomes, it is not surprising that its aerobic programming section is detailed and comprehensive.
In fact, the ACSM aerobic exercise guidelines are the basis for many other fitness certification aerobic training protocols.
Aerobic training heavily focuses on keeping your clients in a specific heart rate range based on their needs and background.
Setting aerobic training goals typically involves various age calculations for determining target heart rate ranges.
The ACSM effectively teaches you these skills, allowing you to customize your clients' aerobic programming as needed.
One downside to the ACSM aerobic training coverage is the lack of technique discussion for running or other aerobic training modes.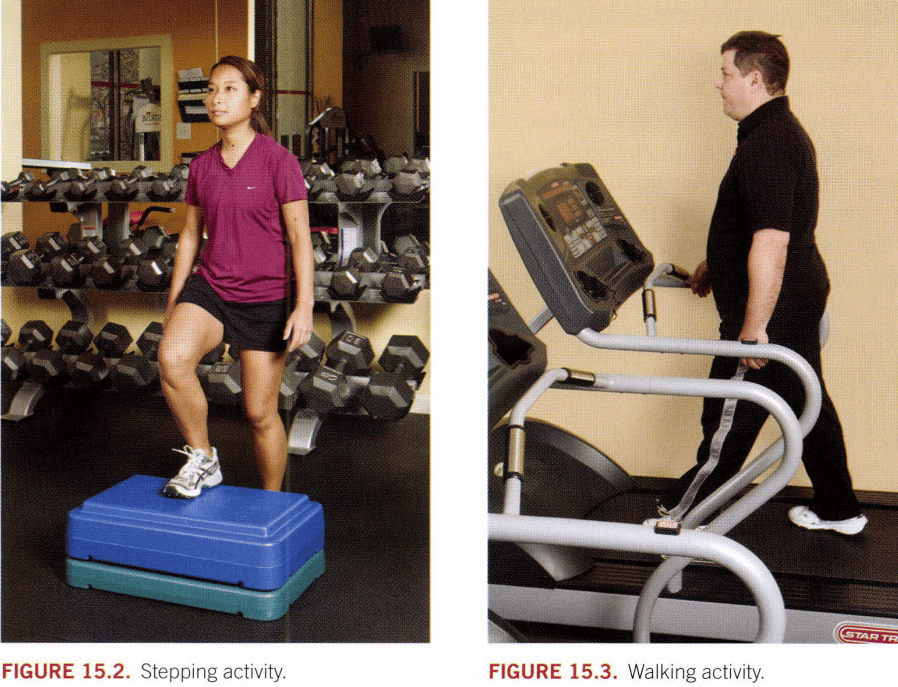 Although the ACSM briefly discusses standard walking gait analysis in earlier sections, there is no mention of various kinetic checkpoints during running phases.
Given the various risks associated with improper running technique in particular, this should have been covered in this section.
Nevertheless, given the availability of low-impact modalities such as cycling, stair steppers, and elliptical machines, you can still safely use the ACSM aerobic training guidelines with many clients.
Helping special populations through the ACSM guidelines
Special populations include individuals with both lifestyle-induced health problems such as obesity and diabetes as well as genetic and other diseases such as cancer. Additional special populations include older adults and children.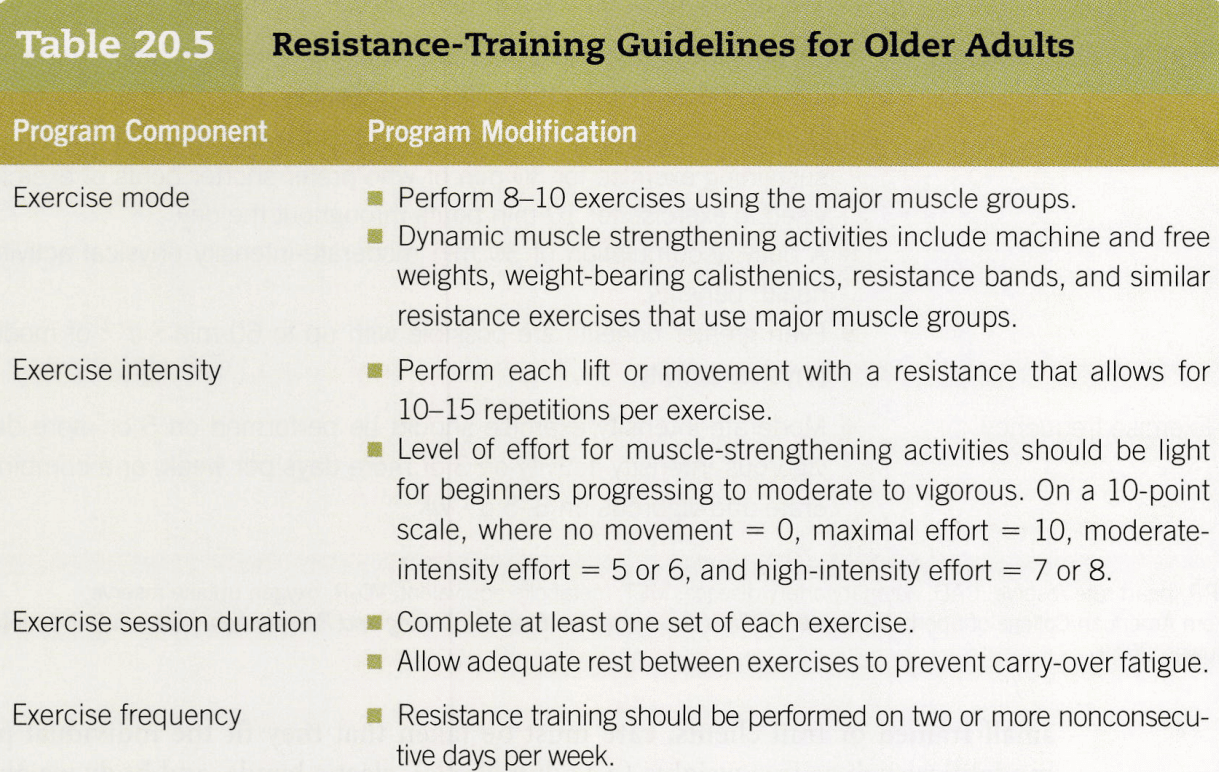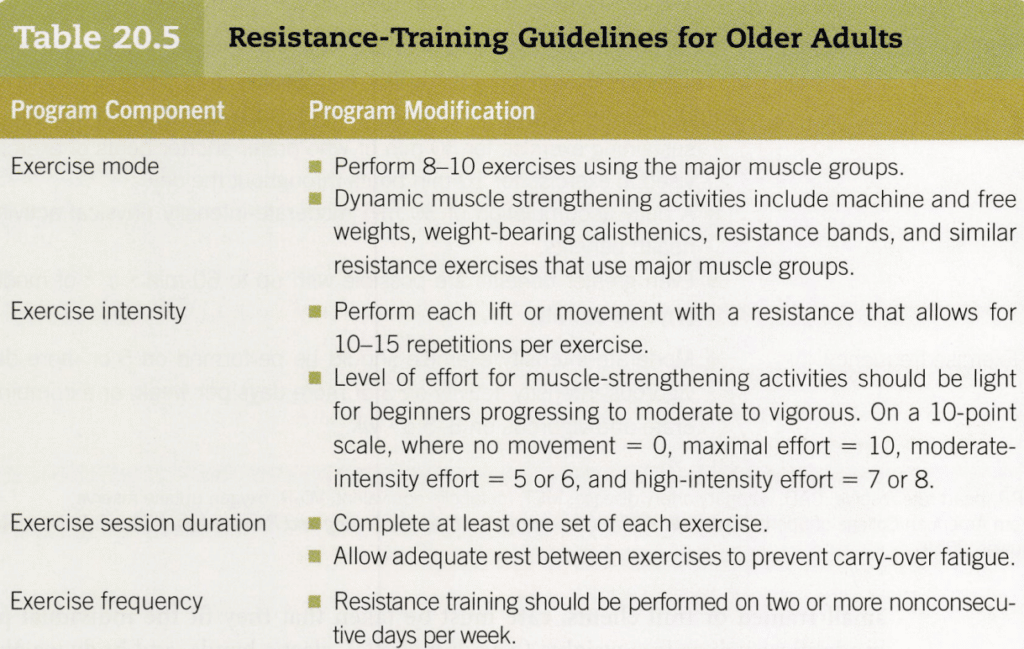 Since the ACSM is a non-profit public health-focused organization, it is logical that the special population guidelines are comprehensive.
The guidelines for special populations training are very helpful for keeping your special needs clients safe as they work to improve their health.
It is worth mentioning that if your career goals involve working with special populations, you will need far more education than what is provided in the ACSM CPT.
Nevertheless, for a general fitness certification, the ACSM gives good attention to working with special populations.
Thinking long-term: ACSM business skills for personal trainers
You might be surprised at the ACSM business skills section.
Despite the organization's public health focus, the ACSM does a substantially effective job at covering business skills for personal trainers.


The ACSM business skills section discusses the following:
Options for employment as a trainer
Finding a personal training job
Developing risk management programs
Basic marketing and analysis for gyms
Sales for personal trainers
Personal training is a business at the end of the day.
While most of us trainers enter the industry to help people live healthier, happier lives, at the end of the day you must treat training as a business first and foremost if you plan to make a decent living in the fitness industry.
Summary: ACSM CPT Content
The ACSM does a great job covering the following topics:
Exercise science
Behavioral change
Client risk factor screening
Aerobic training
Special populations
Business skills
The ACSM is weak on the following components:
Corrective exercise
Exercise technique
Programming and periodization
ACSM Certification Requirements
The requirements to sit for the ACSM test are fairly straightforward:
You must be 18, hold an adult CPR/AED certification, and you must have a minimum education of a high school diploma or GED.


ACSM Study Materials: Quality and Price
The ACSM provides several major resources for studying and passing the ACSM CPT exam.
The base information is primarily covered in the ACSM Resources for the Personal Trainer textbook.
The ACSM personal trainer book covers all the curriculum ACSM fitness content discussed earlier in the article.Content aside, the textbook is well laid out with diagrams, boxes, and case studies that break up the text.
Nevertheless, if you are not someone who can study effectively from textbooks, studying directly from the ACSM textbook may prove difficult.
Additional information about specific exercise screening protocols are covered in the ACSM Guidelines for Exercise Testing and Prescription, but this information is less emphasized on the exam.
In terms of ACSM CPT study guides and other resources, the ACSM has the following options:
Online practice questions through PrepU – $64.99 for 3 months of access)
ACSM CPT Prep course – $270.00
ACSM CPT Facebook Group – free
ACSM's Resources for the Personal Trainer Textbook – $79.99
ACSM Guidelines for Exercise Testing and Prescription textbook – $87.19
Exam only – $349.00
Exam retake – $175.00
ACSM membership – $10-$240 annually depending on tier
The ACSM Prep course includes ACSM webinars, an ACSM workshop, and an ACSM practice exam.
While these are all useful resources, none of the packages are bundled for a discount.
Exclusive PTP Offers



Gold Standard Cert

Most Popular Cert

A Good Option

Best Study Materials

Best online PT course

The Top PT Software

This means that each ACSM CPT test prep must be purchased separately, in addition to the base exam fee, which quickly adds up.
The ACSM PrepU questions are decent quality but the subscription model is not great.
The good news is study materials for the ACSM personal trainer exams are widely available from third-party companies.
Common ACSM test prep materials include:
ACSM online learning
ACSM practice test
ACSM exam questions & answers
Third-party study guides are a good alternative to spending this amount of money to prepare for the exam.
For example, this ACSM study guide provides an ACSM CPT study guide, flashcards, several versions of the ACSM CPT practice exam, and an exam pass guarantee at a fraction of the price from those offered directly from the ACSM website.
ACSM personal trainer practice exams are a key tool.
Every time you take an ACSM personal trainer practice test, you are getting 'reps' in that will help you on the real ACSM personal trainer test.
Any good ACSM personal trainer study kit package should include an ACSM personal trainer study guide and ACSM test questions.
Overall, the resources directly from the ACSM are decent in quality but very overpriced for the value provided. Purchasing every resource offered adds up to nearly $1000 in terms of the total cost to get certified.
ACSM Exam Difficulty: How hard is the ACSM CPT exam?
Most students report that the ACSM exam is relatively easy for most individuals taking the exam who adequately prepare.
However, you must still ensure you prepare adequately for the exam, as the ACSM pass rate in 2020 for first-time test takers was 69%.
ACSM Continuing Education
Continuing education credits (also known as CEUs or CECs) are a key part of being a personal trainer, and virtually all certifications require you to take additional coursework to keep your certification valid.
For ACSM recertification you must complete 45 CEC hours every 3 years.
You can choose from a variety of CEU options including accredited courses from the ACSM as well as reputable third-parties.
The top CEC options with separate certifications directly from the ACSM are:
ACSM Certified Exercise Physiologist (ACSM Ep C)
ACSM Certified Clinical Exercise Physiologist (different from the above) (ACSM CEP)
ACSM Group Exercise Instructor
ACSM Exercise Specialist
Additional popular ACSM CECs online include:
ACSM exercise in medicine
ACSM health coach
ACSM health fitness specialist
ACSM health fitness instructor
Additionally, the ACSM has an official journal with scientific ACSM articles covering the latest topics and research in health and fitness. In fact, the ACSM journal is one of the greatest benefits of being an ACSM member.
Finally, the ACSM annual meeting is a great way to network with other professionals.
If you're a full-time student, you have access to the ACSM student membership option.
Review Methodology
We based our expert review of the ACSM CPT based on the following criteria:
Experienced trainers' opinion on the curriculum
Critical review of quality and pricing
Typical reported difficulty of the ACSM exam
Review framed based on comparable entry-level fitness certifications
Conclusion
The ACSM exam is a well-known fitness certification designed as your first step into the fitness industry.
The curriculum is overall adequate, however it does have a few weaker components that you should consider brushing up on prior to your first training session with a real client.
The study materials available from the ACSM are high quality but overpriced, and third party study guides are a more economical and practical choice when preparing for the exam,
The exam itself is of average-to-easy difficulty compared to industry standards for well-prepared students.
The ACSM CPT certification is best suited for newer trainers who plan to have a career in clinical exercise programming.
However, the ACSM has many great CEU programs for many different careers in the fitness industry.
Overall, the ACSM CPT is a good choice as your first personal training certification and is a great entry point into the fitness industry.
Discover All PTP Fitness & Wellness Career Articles
Tick a box from each section to narrow the results.
×
I want to know more about: