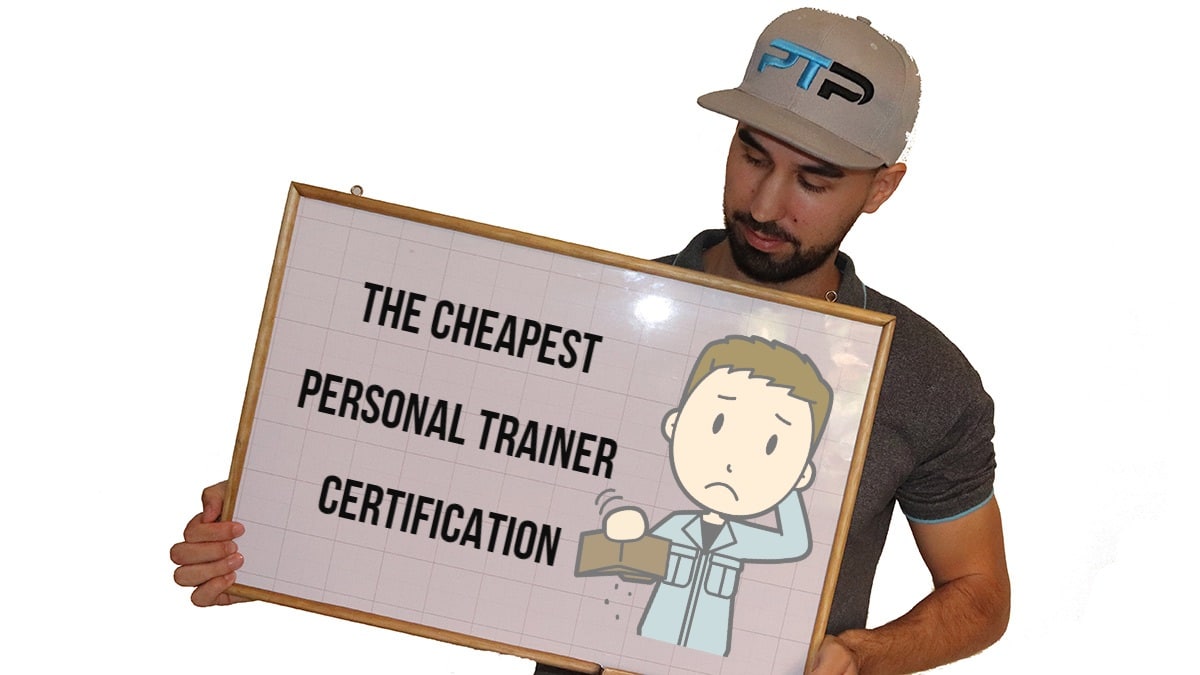 A personal trainer certification is definitely not going to set you back as much as a college degree, but price is still a factor. When looking at which cert to get, most people will often start with the cheapest personal trainer certification they can find.
There is dignity in trying to save as much as you can, but when it comes to Cheap personal trainer certifications, you might end up costing yourself more in terms of time and progress. This article will look at the cost of 10 of my highest recommended general PT certs as well as a few specialist ones. They will be ranked from the cheapest, to the most expensive.
I have some excellent study materials for the majority of these certifications. Also, check out my article on personal trainer salary and how to become a personal trainer.
I also highly recommend that you take the quiz to see overall which certification is likely the best option for you. The menu at the top of this page will answer any question related to personal training that you have. If you have any questions, don't hesitate to leave me a comment here (I'll respond within 24 hours). Also, visit the home page for the most recent and popular articles.
With all that out of the way, I present to you my guide on the Cheapest personal training certification.
Value vs Cost. Which is More Important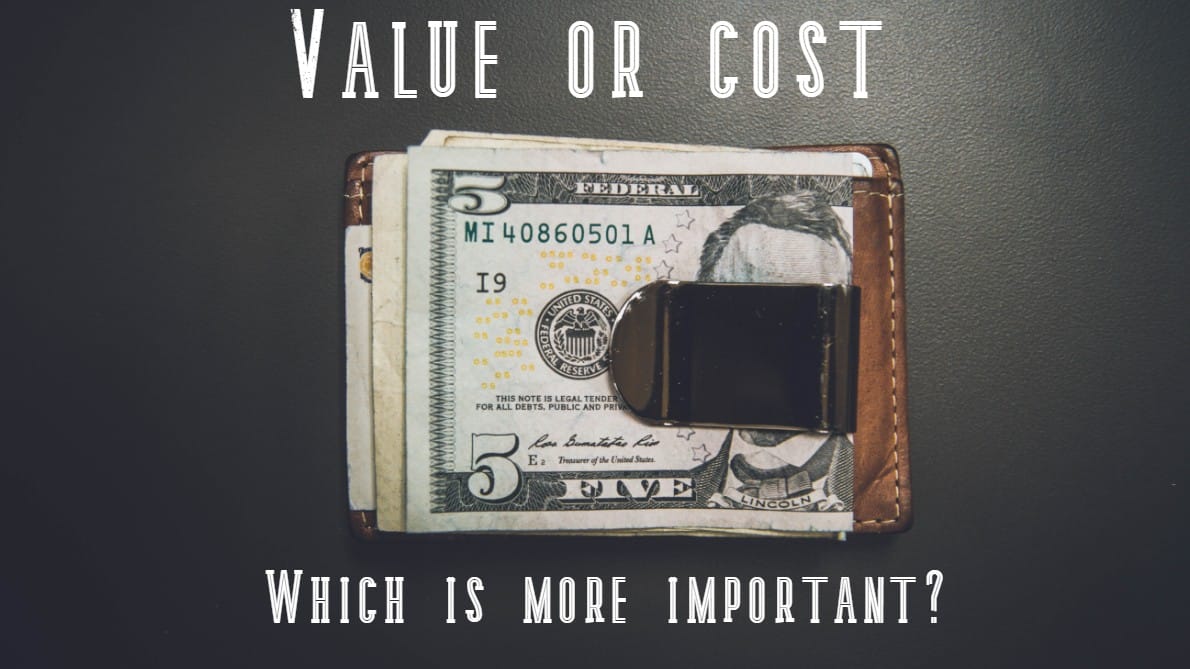 We all want to save our money, but at the same time, we want to spend it on the best quality stuff, and absolute catch 22. That's why after reading this article I suggest checking on my article on my overall top five certifications that bring everything into consideration.
That's because cost and quality correlate in proportion with each other in most cases. This means the more expensive something is, the higher the quality it possibly possesses and vice versa.
An extreme pitfall of the cost/quality relationship is the existence or numerous online scam and bogus certifications. These predatory certs offer nothing in the way of useful knowledge or industry recognition. Avoid super cheap internet certs at all costs (no pun intended).
Because of all these weeds in the PT field, a way to defend both the consumer and the certifying agencies is through the little known process of accreditation.
This is basically a certification for certification that gives you the assurance that what you're getting into will be another step forward instead of back.
For this reason, my advice to you is to always prioritize value (what something is worth) over price (monetary cost)
How Value is More Important than Cost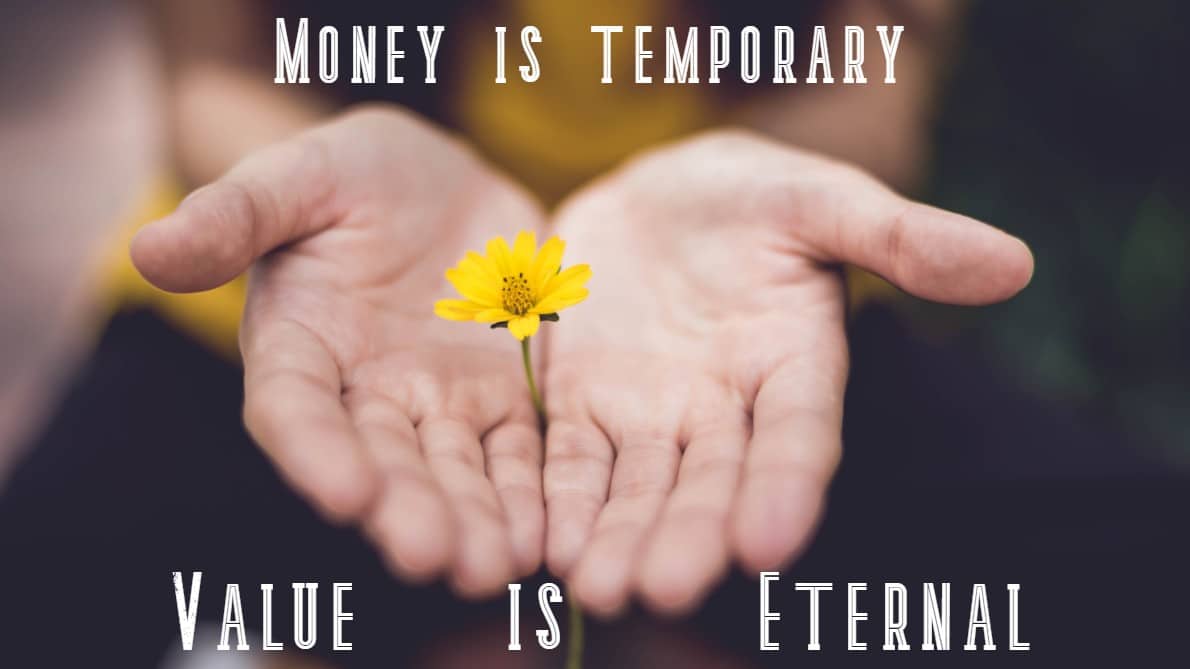 There are many factors to look at when trying to determine value of a good certification. And while cost is definitely a big one, you'll need to look at other factors that make it possible to determine value.
Accreditation
Accreditation is an essential indicator when you're out trying to choose a new certification. As I mentioned, accreditation is how a certification gets authority and credibility.
This is done through two main organizations, the NCCA (National Commission of Certifying Agencies) and the DEAC or Distance Education Accrediting Commission. These two bodies are headed by a unified panel of industry leaders who specialize in fitness and sports science.
The NCCA is the more popular accreditor, with most of the top certifications having it as their backing. DEAC on the other hand, is equally credible, but has a narrower focus on distance and remote learning based institutions such as ISSA.
Never settle for anything less than a certification with one of these two accreditations. Anything else won't get you far I'm afraid.
Industry Recognition
Industry reputation if you want clients, gym owners and sports management to give you a second look. Beyond just being accredited, you also need pursue a cert that's regarded and supported by your chosen career path.
Industry reputation is indicated by popularity amongst your peers and colleagues. It's also a lot to do with the history and heritage of a certification, which will also determine how stable the learning delivery and outcomes are.
The reality is some certifications are designed for specific scenarios such as performance and nutrition. In that case, you'll need to decide which specific path you feel like taking.
Exclusive PTP Offers



Gold Standard Cert

Most Popular Cert

A Good Option

Best Study Materials

Best online PT course

The Top PT Software

Re-certification Period
The length of time between having to do a revision test is known as the re-certification period. It's an industry standard the usually sees you re-certifying every 2 years, more in certain cases.
The aim of re-certification is that by doing so, you continue maintaining and progressing your knowledge and ability to apply sound and correct principles as a trainer or coach.
It's also an indicator of quality and value in that you can basically get an idea of how frequently the knowledge update cycle is for a particular certification or certifying agency.
If you just feel like gaining a general cert that lets you in the door with gyms and clients, get one with a longer re-certification period. If your aim is to constantly enrich yourself with leading edge applied knowledge and perhaps become an authority on fitness science, go for one that requires more regular re certification.
Exam Difficulty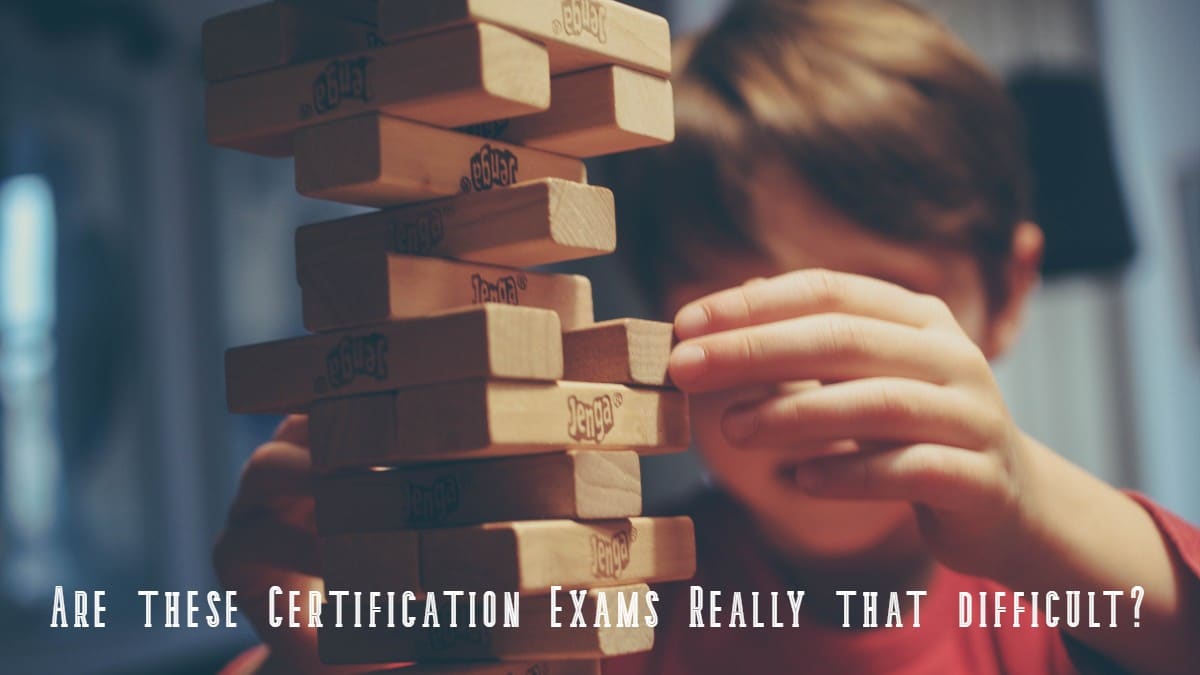 How hard is the exam?
That's a very common question and one worth taking into account when deciding the value of a certification for yourself. That is because difficulty dictates risk vs reward,
For example, an exam like the NSCA CSCS has a high risk of failure, but at the same time is one of the most rewarding certs to carry, especially for a career in professional sports management. For any other reason, the reward might not be worth a 45% probability of failure.
On the other hand, an exam with a low risk of failure, a.k.a an easy exam, might lack the right degree of challenge and incentive and diminish the quality control mechanism baked in the exams to only select for the best performers.
The basic rule of thumb is, the harder and exam, the more worth it is to get, as long as it's for the right field. Check out my full article on the easiest training certifications.
You!
The biggest determining factor in all this is YOU!
What do you want? What sort of trainer do you want to be, do even want to be a trainer? Are you trying to conquer the fitness world or are you just looking for something random to do.
Asking yourself what you're in it for is a great way to decide which cert, if any, is the most valuable option for you.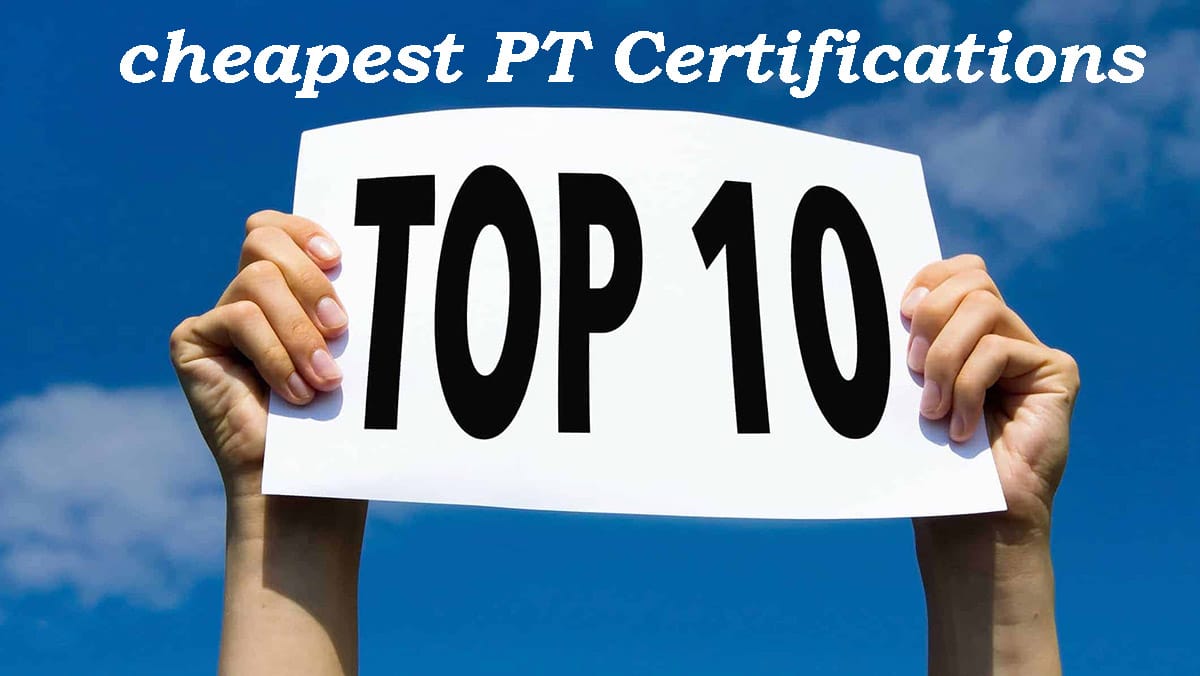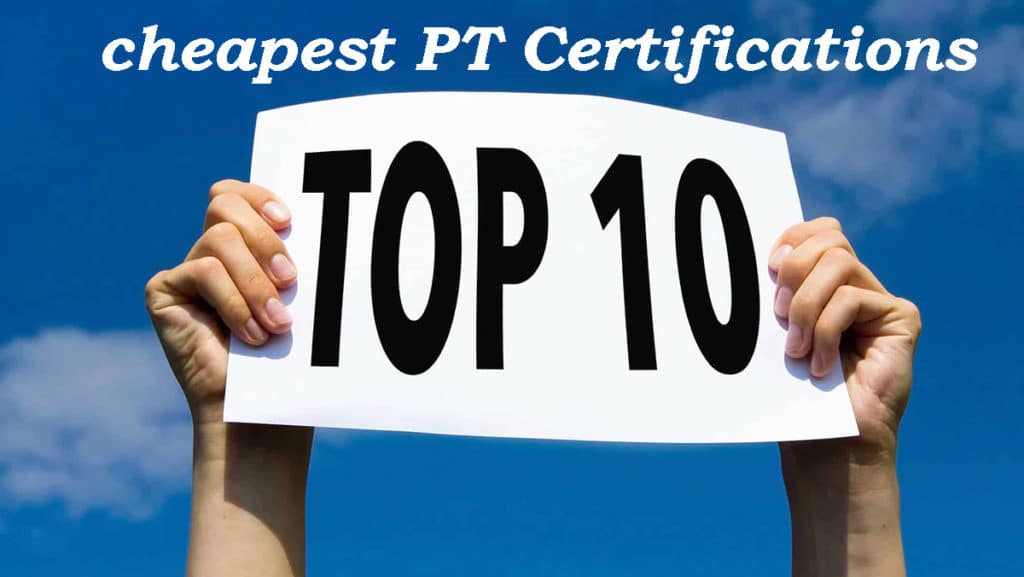 10 Cheapest personal training certifications
Below is the list of the top 10 cheapest personal trainer certifications. Personal trainer certification costs will vary based on various different factors. This list goes from the cheapest personal training certifications to the most expensive personal training certifications.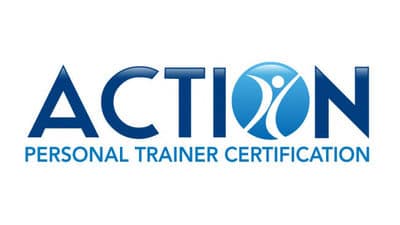 the crown for cheapest accredited personal trainer cert goes to ACTION CPT. at only $99 for all student resources and exam access, this is the only certification on this list that costs a double digit figure. Find out more about ACTION in my review here.

The National Federation of Professional Trainers or NFPT comes with 2 recommended options to choose from. The standard package and premier package, which respectively go for $249 and $349. More on NFPT in my full review.

NESTA goes for $477 for the full study and exam plan and $299 for just the exam. If you want to know more about this cert, check my NESTA review here.

This cert ranges between $399 and $478 depending on the package tier you decide to go with. Why not take a look at my NCCPT review article for more info.

To get in on ACE with everything you'd typically need, you're looking at $498. I'd rate the ACE CPT as a great certification, if not the best value when it comes to what you pat and what you get. The study materials are second to none, and the exam offers enough of a challenge to help you cement relevant concepts. If you want to know more, check out my review article for more insight on this certification. Check out my free ACE study guide and practice test here.

ISSA costs a cool $499 for the standard suite of study material plus the exam. This cert is unique in many ways, including its global presence. Find out more in my review here.
Although to buy one certification, the international sports and sciences Association sits right in the middle at $499. They often offer a special deal if you purchase multiple certifications. For example their elite trainer package includes their CPT, their nutritionist certification and a third certification of your choice for only $999 which brings each certification down to $333. This is a fantastic deal. Check out the current price for the elite trainer package. Check out my free ISSA study guide and practice test here.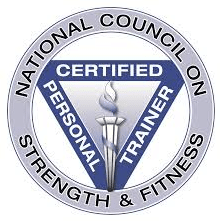 This cert will set you back $499 for everything you generally need to prep and take the exam. You can have a look at my review of NCSF for a full scope of what to expect.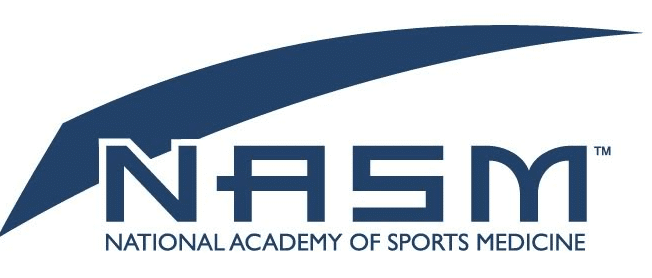 NASM will cost you $699 to get you into the exam and get you the necessary prep material. But, for visitors of my website, you can use my personal discount code to bring 25% off the overall price which makes it $524. Overall, NASM is one of my top two rated certifications. Check out my free NASM study guide and practice test here.
Here are the current prices and my discounted price. Readers of my site can use my personal discount code PTP25 to save 25% on all NASM CPT certifications.
Exclusive PTP Offers



Gold Standard Cert

Most Popular Cert

A Good Option

Best Study Materials

Best online PT course

The Top PT Software

$699 $524 (25% off) – Self-study package
$1099 $824 (25% off) – Premium self-study package
$1499 $1024(25% off) – Guided self-study package
$2199 $1649 (25% off) – All-inclusive package
If you want more on this NASM certification, check out my review here.
And that's my top ten personal trainer certifications, ranked from the cheapest (ACTION), to the most expensive (NSAM).
Remember, there's more than one factor that determines which the right certification for you to take is
Now let's briefly go through a few specialist categories and the costs of the various different certification options.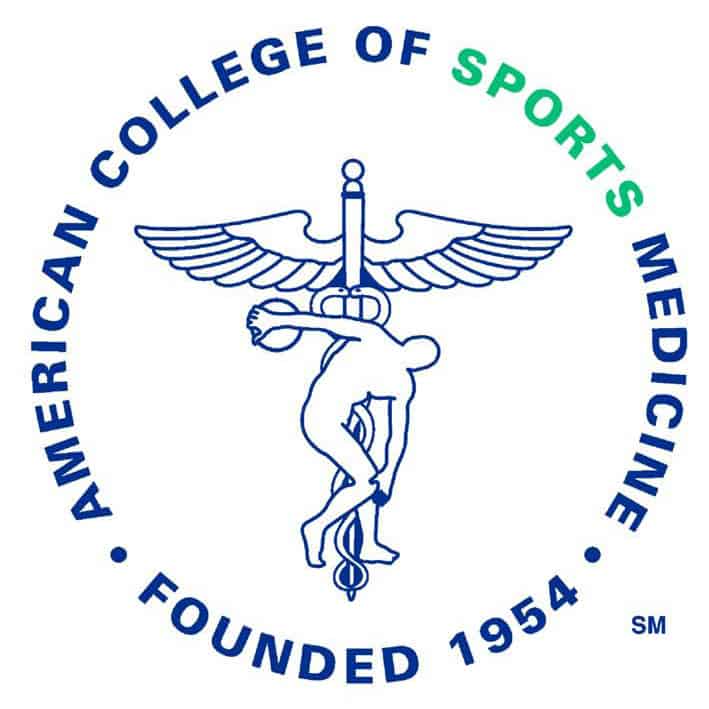 ACSM costs around $525 to register for the exam and make use of the available study material. As with all the other certs, I've written up a review to help guide you through the ins and outs of ACSM.

the NSCA CPT costs around $712.80 for the exam and study resources. with a steep price and a steep difficulty curve when it comes to the final exam, you need to have a solid prep plan in place before tackling this behemoth. I've got a handy article with a detailed breakdown of NSCA CPT here. Check out my free NSCA study guide and practice test here.
4 Strength and Conditioning Certifications Ranked by cost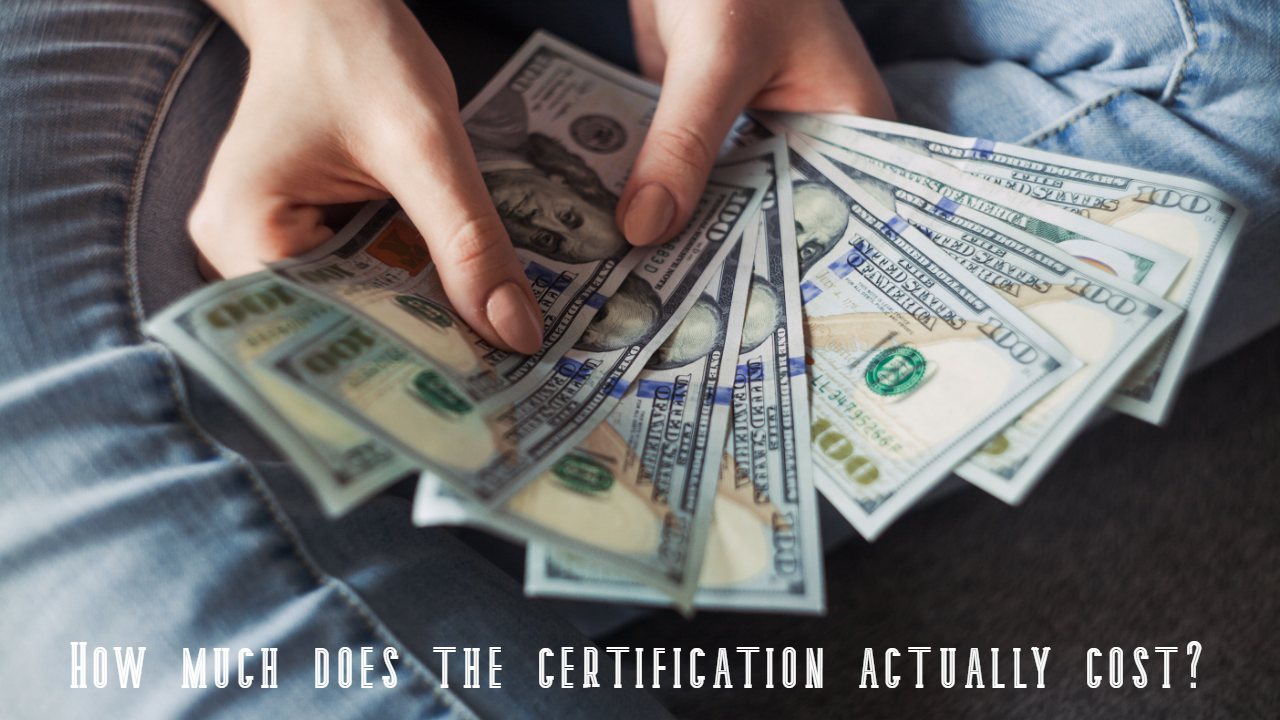 Now let's look at 4 Strength and conditioning certifications and how they weigh up based on cost. These certifications allow you to choose a career in specialized training for elite athlete population groups such as pro-athletes, college amateurs and athletic development academies.
NSCA CSCS: $260
CSCCa SCCC: Member:$360 – Non Member: $470
ISSA SSC: $799
NASM PES: $699 – $999
As you can see, it's quite a range of costs, so check out my full comparison of strength and conditioning certs to help you make your decision
6 Nutrition Certifications Ranked by cost
Nutrition is the real key to significant results, both in body composition and performance. Let's look at 6 of the best nutrition certs and what they cost. These certifications allow you to add comprehensive diet and nutrition strategy to your exercise offerings for a full rounded service.
ACE Fitness Nutrition Specialist: $299
NESTA Fitness/Sports Nutrition Coach $449
ISSA Sports Nutrition Certification: $499
AFPA Nutrition and Wellness Certification $599
Precision Nutrition Certification level 1: $799
NASM CNC Certified Nutrition Coach: $899
If you want a full detailed background of all these nutrition certifications, please check out my review article here.
3 Corrective Exercise Certifications Ranked by cost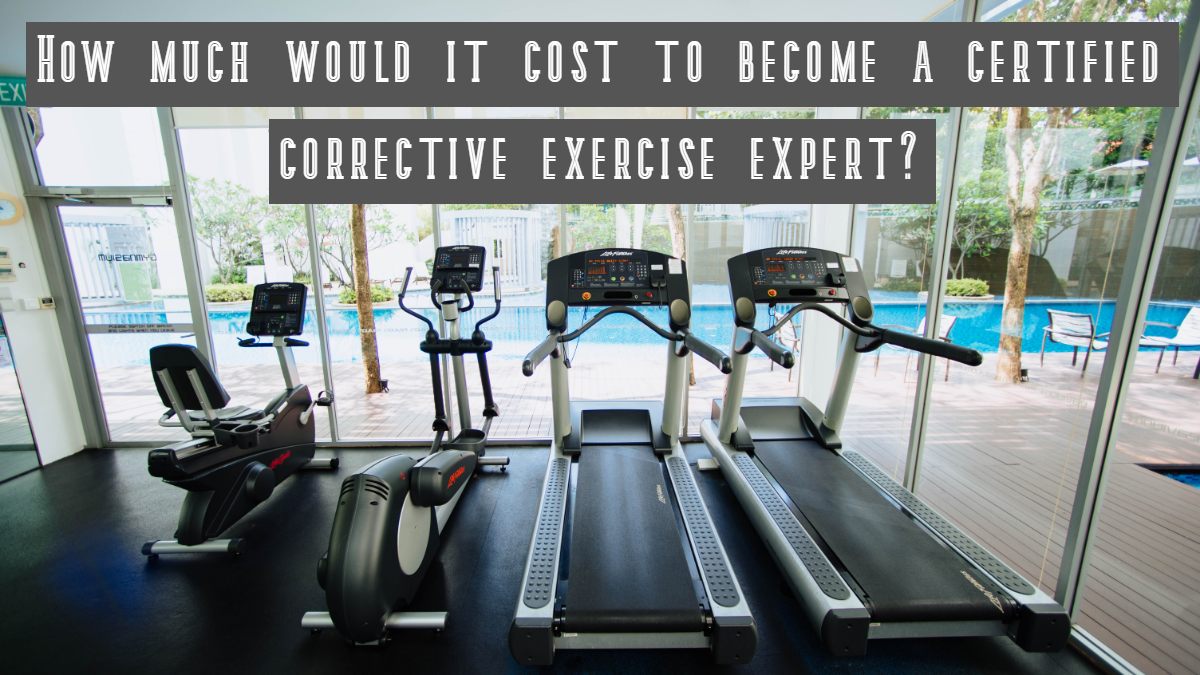 Corrective exercise is an essential aspect of health and wellness. It deals with locating and improving aspects of the biological machine that may be out of check. Here, we take a look at the best certifications to get you started in this field based on cost.
NASM CES: $699
ACE (biomechanics method) CES certification $749
ISSA corrective exercise certification $799
Those are my top 3 corrective exercise certifications. If you'd like to learn more about them, go ahead and check out my full review of them here.
Conclusion
If you have not done so yet, take the quiz To see which certification is the best for your training style.
Overall, regardless of the price of the personal training certification, my overall three certifications are:
And, if ISSA as their special deal to get the elite trainer program for only $999 ( three full certification's) this is the best overall bang for your buck in my opinion. Check out the current price for the elite trainer program here.
To sum things up, I just want you to understand that while cost is a major factor, the real question is the question of value. How valuable is a cert to the industry you prefer will determine how valuable it is to you.
If you want to know more about what sort of certification your trainer profile type would go for, take my quiz. You could also drop a comment below and let me know if you have any specific queries you'd like for me to address.
Discover All PTP Fitness & Wellness Career Articles
Tick a box from each section to narrow the results.
×
I want to know more about: