Hello and welcome to the ultimate review of the ISSA certified personal trainer program.
In this ISSA certification review, I cover the following:
After reading this ISSA review for the CPT program, you will know if this is the proper certification to suit your future in the fitness industry.
I also recommend that you take the quiz to find out which PT certification is the best fit for you to obtain.
Let's dive in!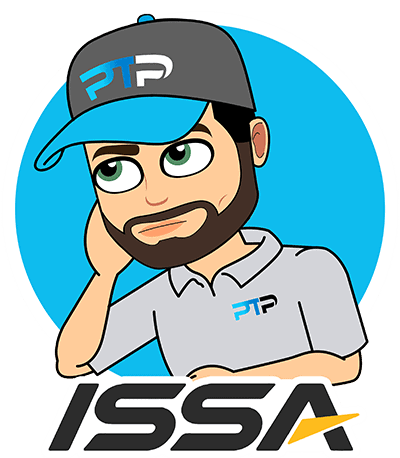 Quick Breakdown: ISSA CPT Certification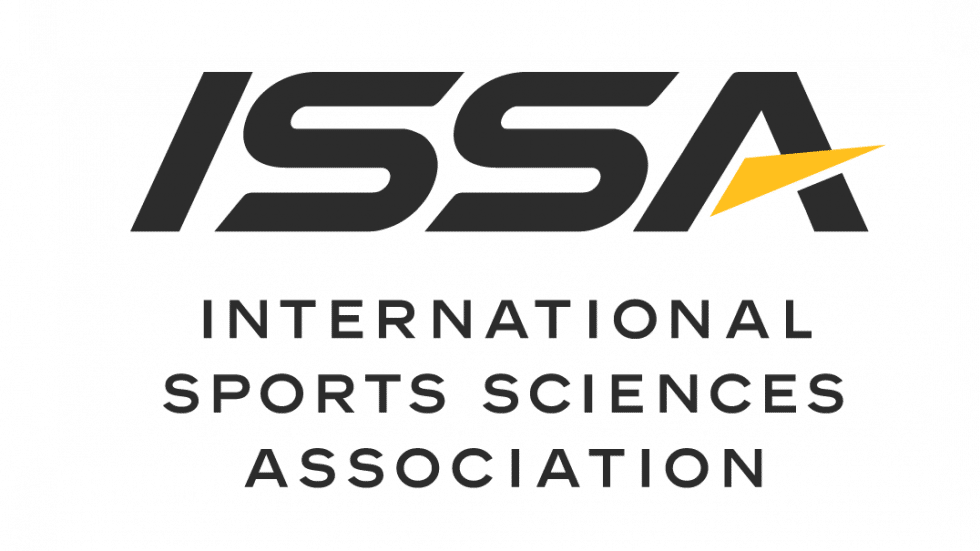 ISSA General Information
Exam cost: $828.00 (only purchased with study materials)
Study material cost: $69/month for 12 months
Prerequisites: CPR/AED, High School Diploma
Exam passing score: Scaled 550/800 – 90/125 Scored Questions
Exam pass rate: 70% (2019 data)
Average completion time: 3 to 5 months
Exercise Science Foundations
10
Special Population Training
10
Aerobic Fitness Training
10
Pros
Great exercise technique
Good scientific coverage
International CPT recognition and use

Elite Trainer package

offers the best value in the industry
Cons
Minimal special populations coverage
Insufficient behavior coaching
Lacks comprehensive program framework

Trainer Academy Guide
Complete curriculum study preparation
Audio guide, flashcards, and mnemonics
800+ practice questions
Highest exam pass rate
Exam pass refund guarantee
Cheaper pricing than ISSA materials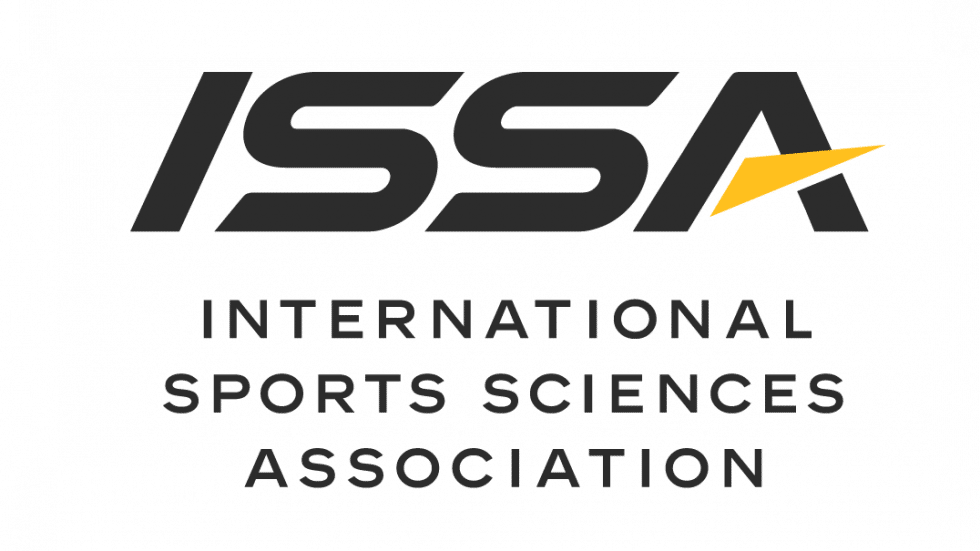 ISSA Materials
Curriculum study preparation
Includes textbook and study plan
Follow-along supplementary materials
200+ practice questions
No exam pass refund guarantee
$828.00 for starter package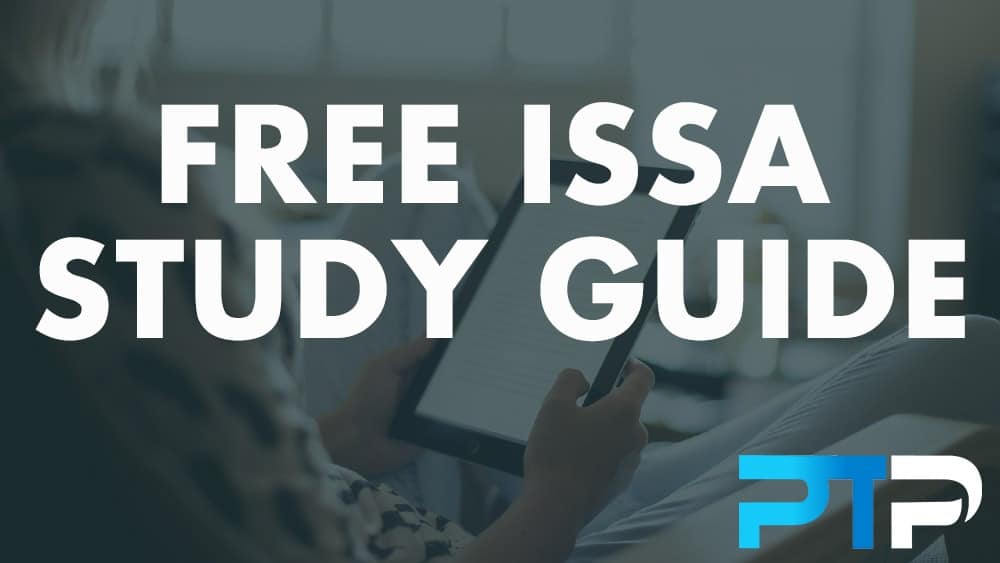 Free ISSA Study Guide
Curriculum material overview
Complete chapter breakdowns
60 practice questions
130 flashcards and cheat sheet
Free from PTPioneer
ISSA CPT Review in Video Form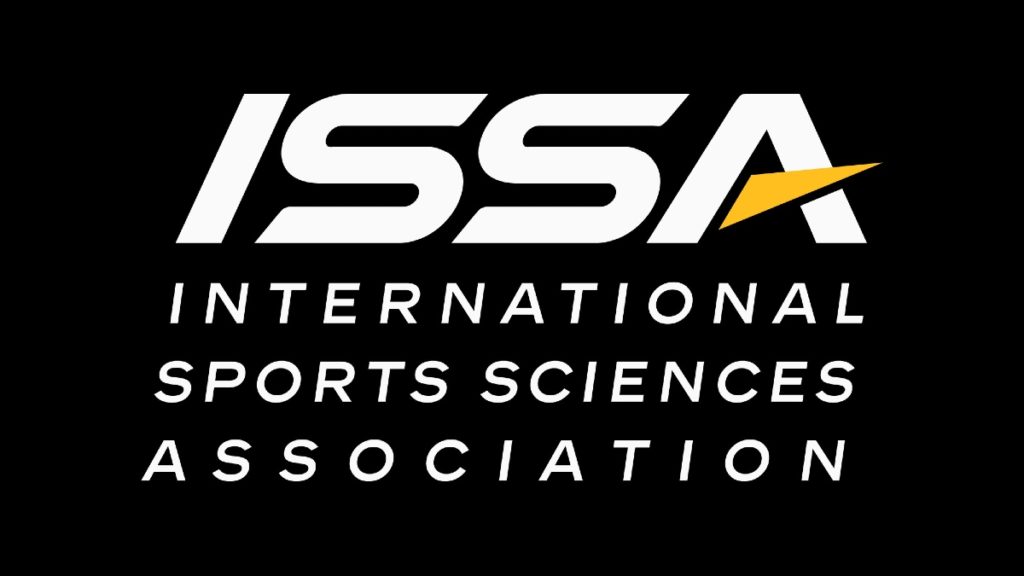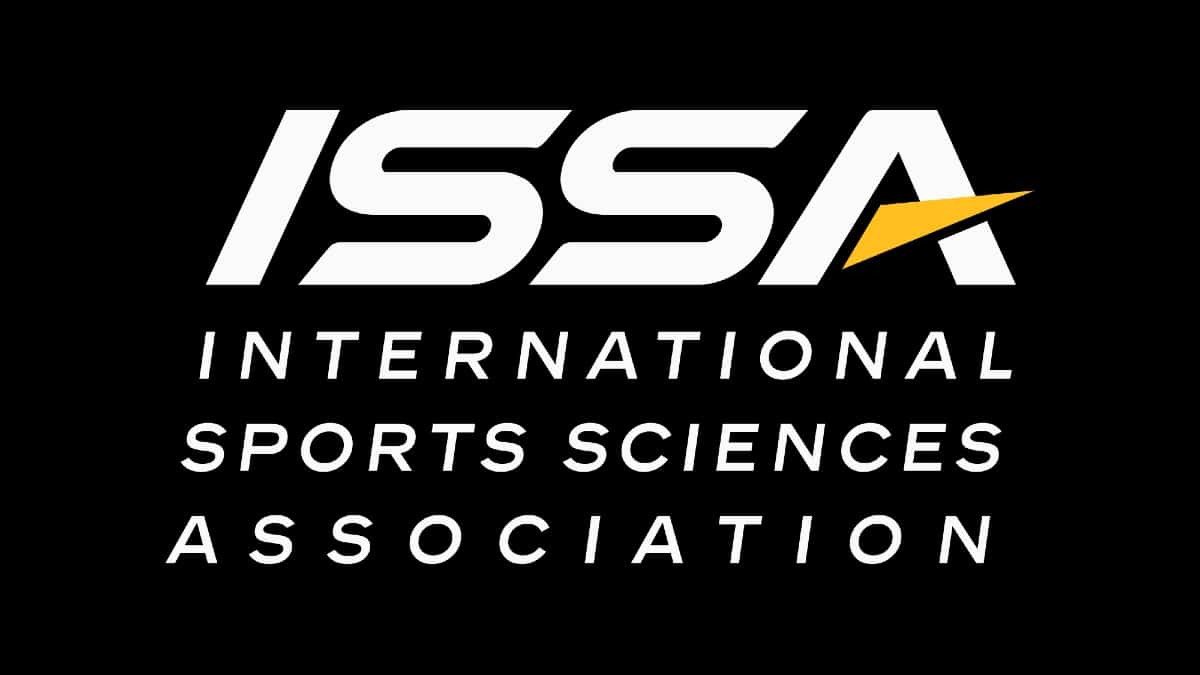 The ISSA, or the International Sports Science Association, has been in the fitness realm since 1988.
They are led by some of the top fitness experts and exercise scientists and the ISSA certified personal trainer program easily makes the top of the list for best personal trainer certifications.
ISSA has around 400,000 students and trainers spread around 174 countries.
As a leader in the fitness industry, the ISSA personal trainer certification offers an NCCA accredited exam, which is the gold-standard for reputable fitness certification.
In my experience, the ISSA CPT has been the most successful in providing my students the skills they need to effectively train clients and succeed as personal trainers.
They also offer a convenient payment plan starting at $69 per month for 12 months, so you can start learning right away without having to pay a massive amount upfront.
When it comes to making excellent certified personal trainers, the ISSA knocks it out of the park.
The ISSA not only has one of the best personal trainer certifications but also is well-known for one of the top nutrition certifications among organizations in fitness.
When it comes to the nutrition programs in particular, my students who add a nutrition certification alongside the CPT to their personal trainer resume typically get hired in less time and appeal to more motivated, higher paying clientele.
They also tend to see greater personal trainer salaries than students who just get a CPT cert.
After all, crushing it as a trainer means delivering solid results to your clients.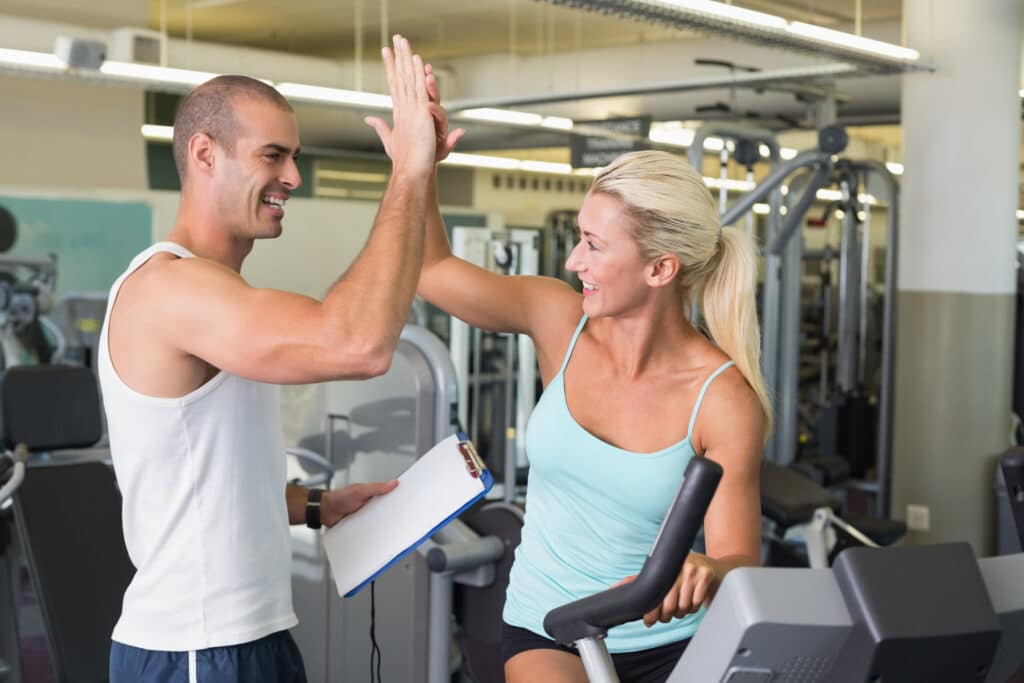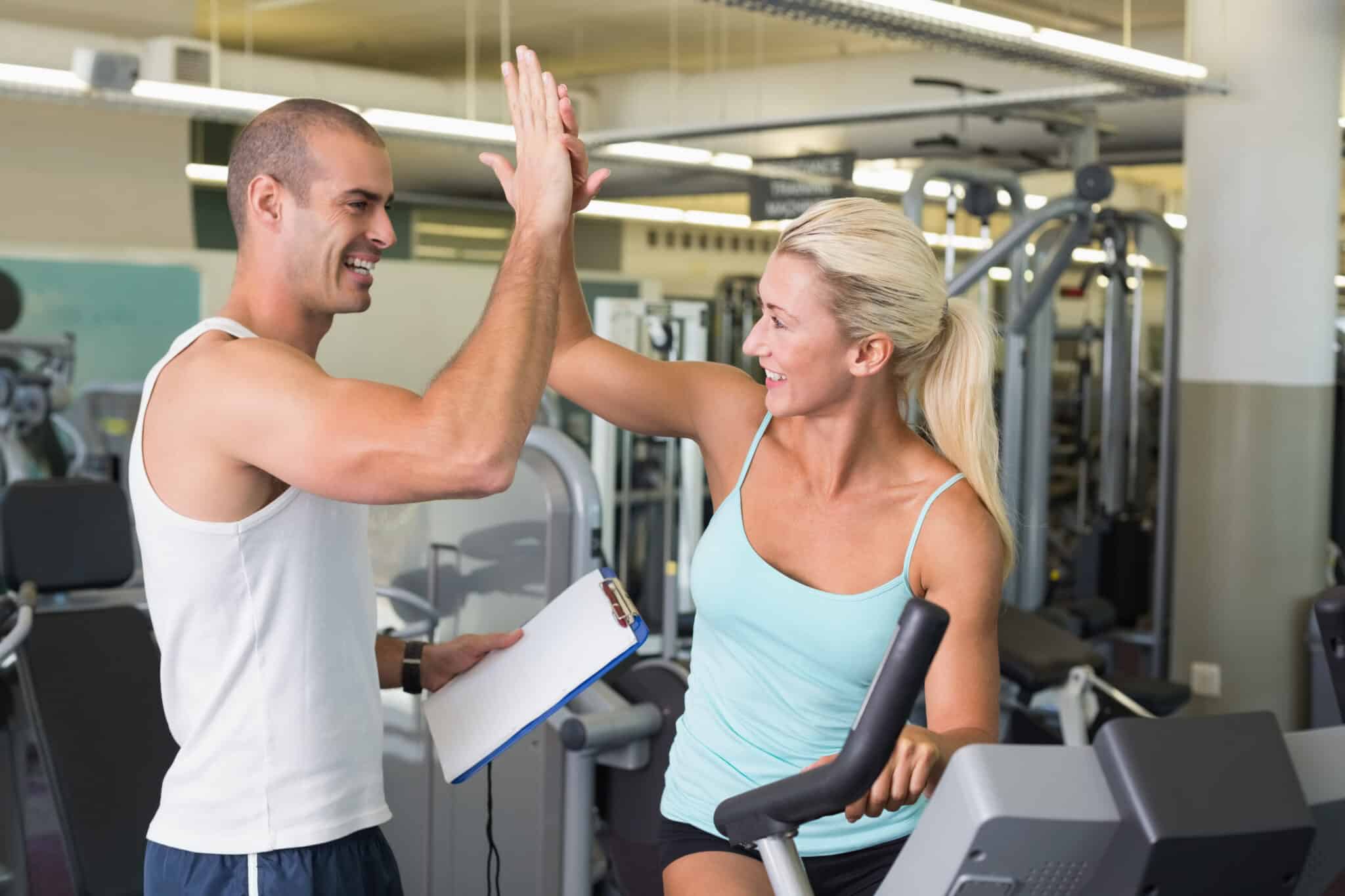 Its far too common for trainers to nail the technical side of coaching exercises, yet see their clients make little-to-no progress since they are not addressing the nutritional aspects of improving fitness.
As the saying goes, you can't out train a bad diet.
The ISSA also has a ton of great specialization certifications, which go very well when combined with the baseline knowledge you learn in a CPT program.
If you want to take your coaching career further, I recommend thinking about a specialization sooner rather than later.
Specializations include things like group fitness instructors, strength and conditioning coaches, and corrective exercise specialists.
Specializing allows you to really master one aspect of fitness.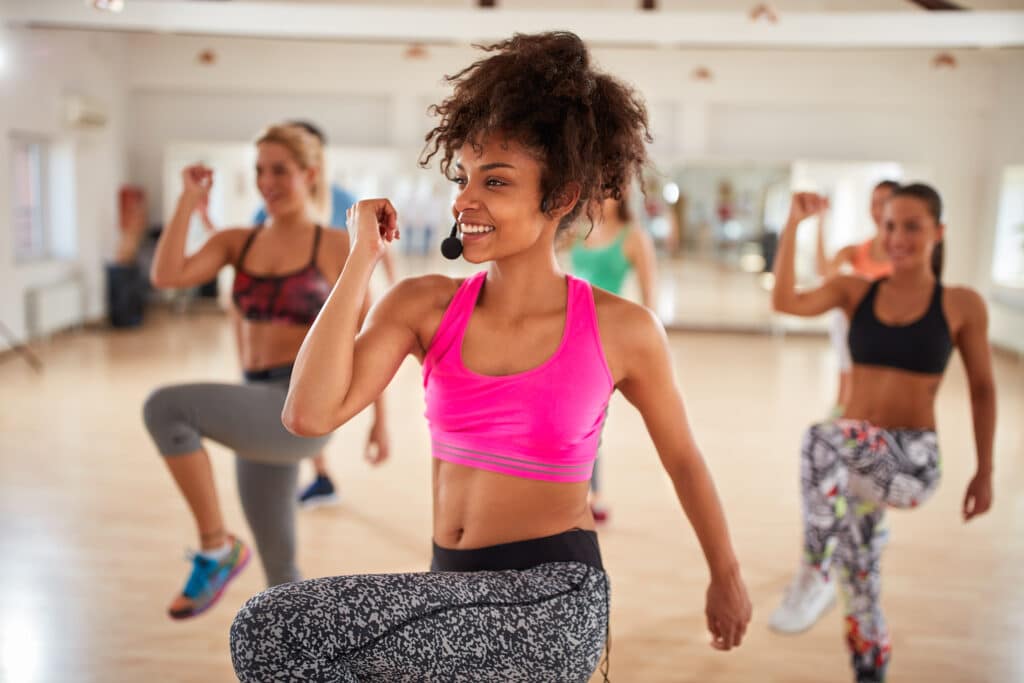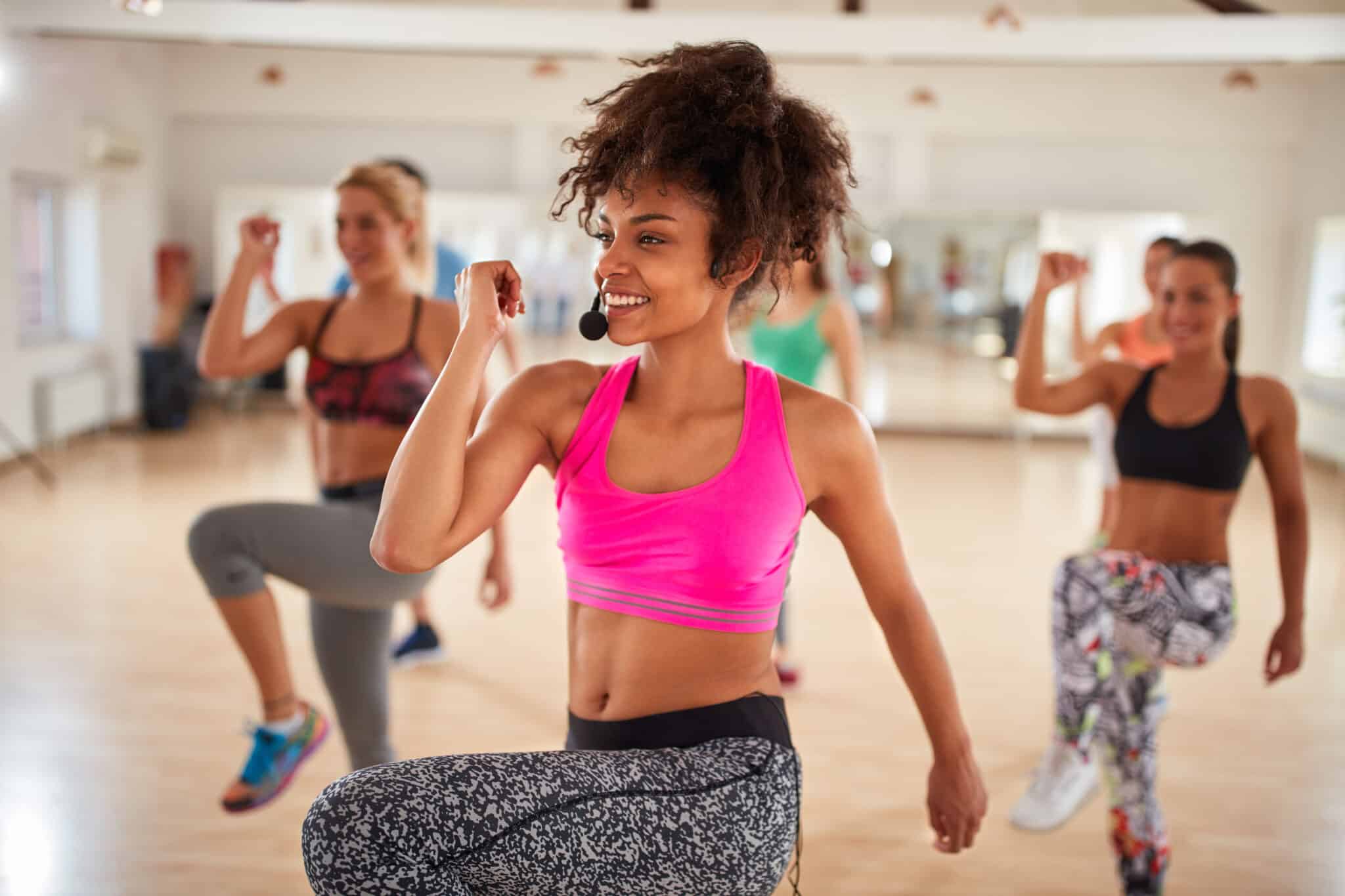 After all, there are so many different types of client needs and you cannot expect to be great at serving all of them.
However, becoming an expert in one area such as group fitness or strength and conditioning means you have a better edge in the fitness market compared to a generic personal trainer.
In the case of a group fitness instructor, you can serve many more clients per hour, resulting in much greater income potential.
For strength and conditioning as well as corrective exercise, becoming an expert in these fields helps drive individuals to you who cannot effectively be served by a general personal trainer.
This also means being a specialist in these fields pays more.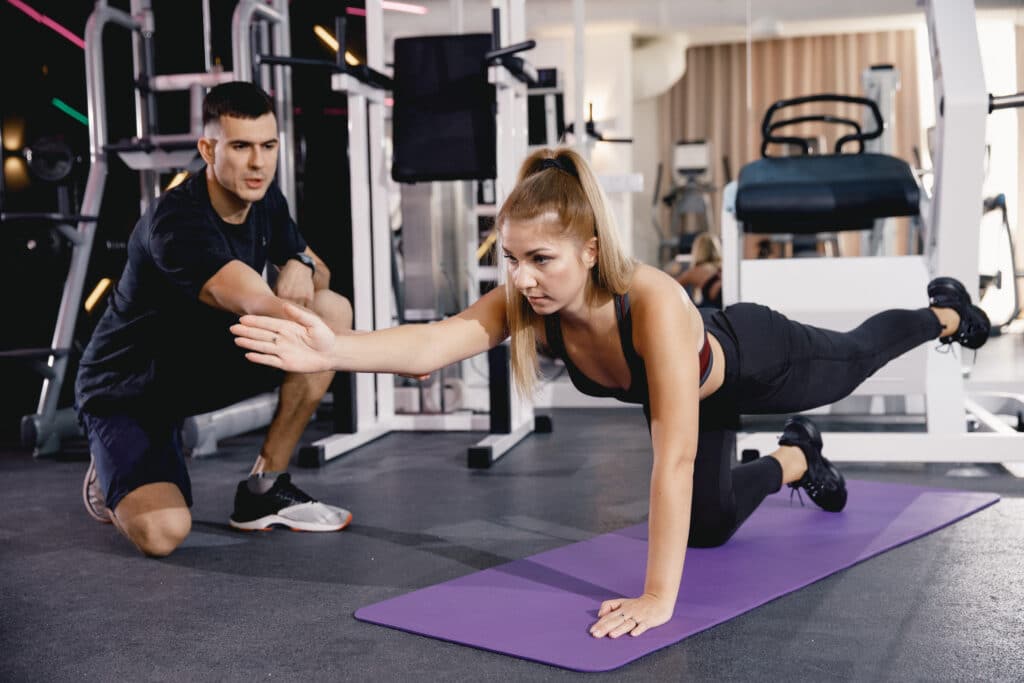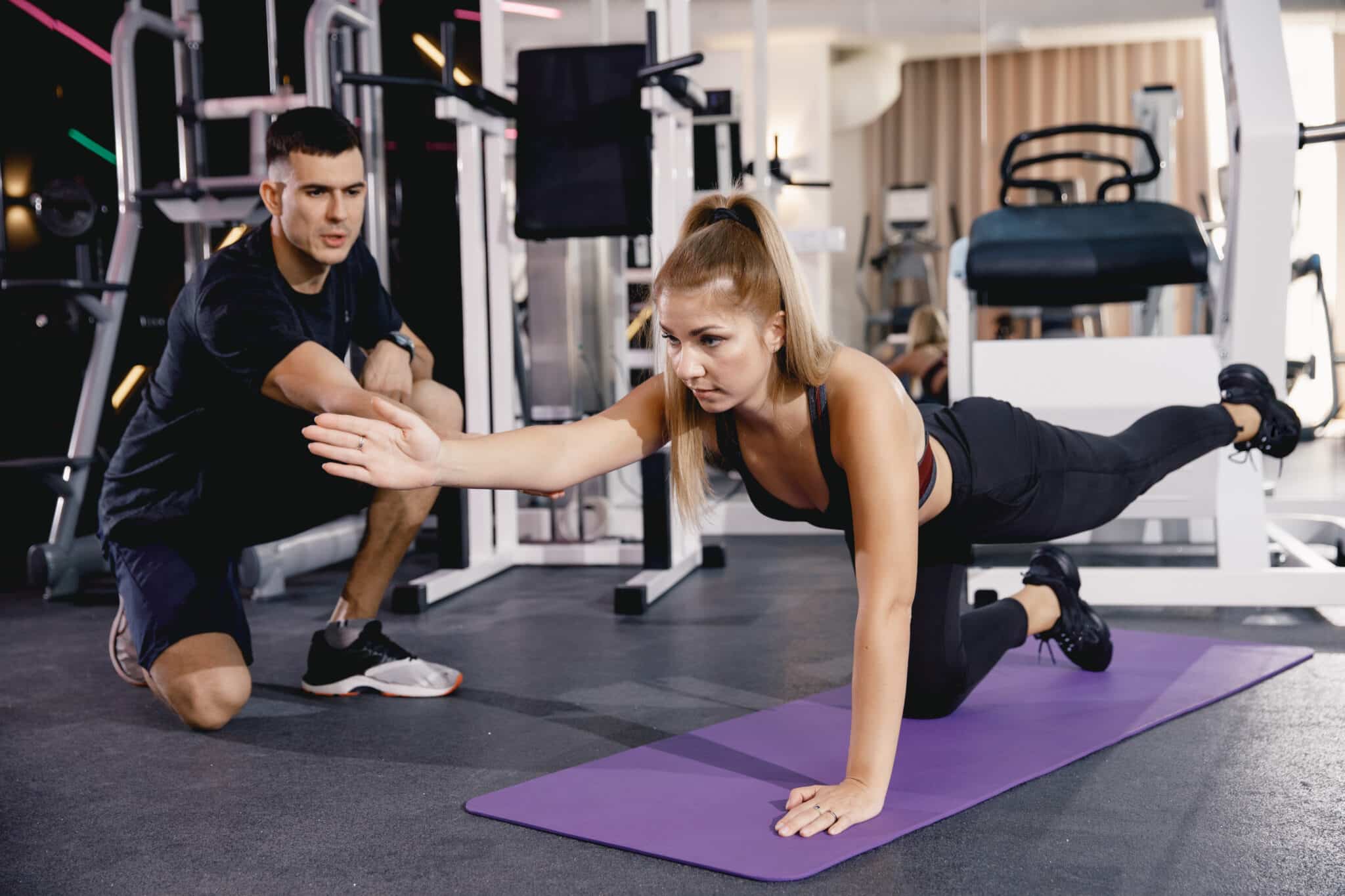 Unfortunately, if you want to get certified in personal training, nutrition, and a fitness specialization, the bill really adds up since these certs fall anywhere from $600-$700 apiece.
However, more often than not you can get a better deal on these certifications when you purchase them together.
This saves you money on each program and enhances your training credentials right out of the gate.
If you choose the ISSA CPT certification and want to kick start your career, I would consider checking out the ISSA Elite Trainer Program.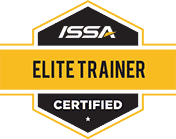 The Elite Trainer includes the ISSA CPT certification, the ISSA nutritionist certification, as well as an additional ISSA specialization of your choice.
The ISSA periodically runs deals on these bundles on their website.
If they are currently running the Elite Trainer promotion, it's a deal hard to pass up.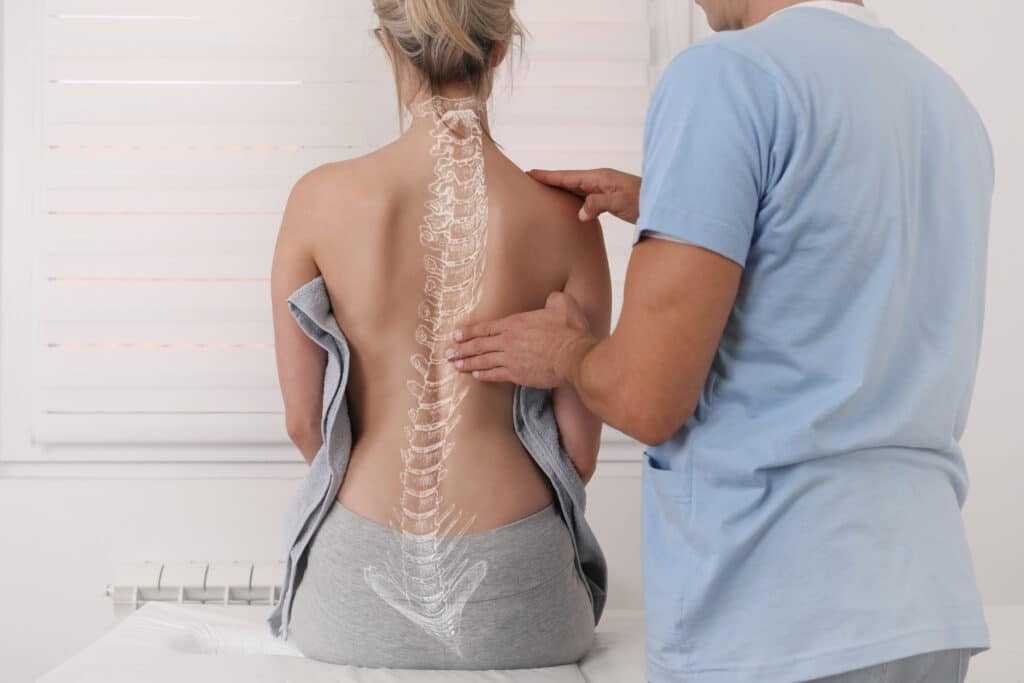 ISSA has students that range from physicians to chiropractors, physical therapists to health care workers, and anything in the health world, honestly.
If you need help picking the best fitness certification for your goals, take my quiz to determine the best personal training certification for your career.
In general, how much can you make with the ISSA CPT?
According to the Bureau of Labor Statistics, as referenced by ISSA, the median income per year for PTs was $39,210, based on 2017 figures, with the top 10 percent earning bracket sitting at over $74,520 per year.
With an ISSA certification, you can guarantee you will earn a great personal trainer salary in the future.
It is highly valued in the industry.
When you sign up for the ISSA CPT certification, you have the option to take the NCCA accredited exam and/or a non-NCCA accredited exam.
The non-NCCA exam is still technically accredited by the Distance Education Accrediting Commission, however, DEAC accreditation does not carry the same weight as NCCA accreditation.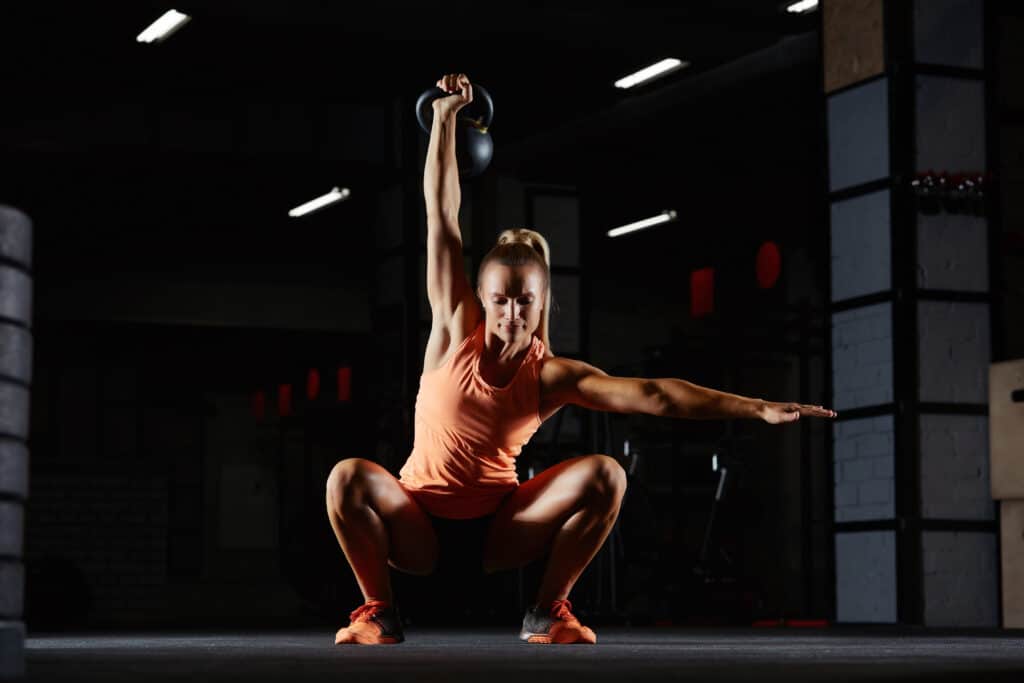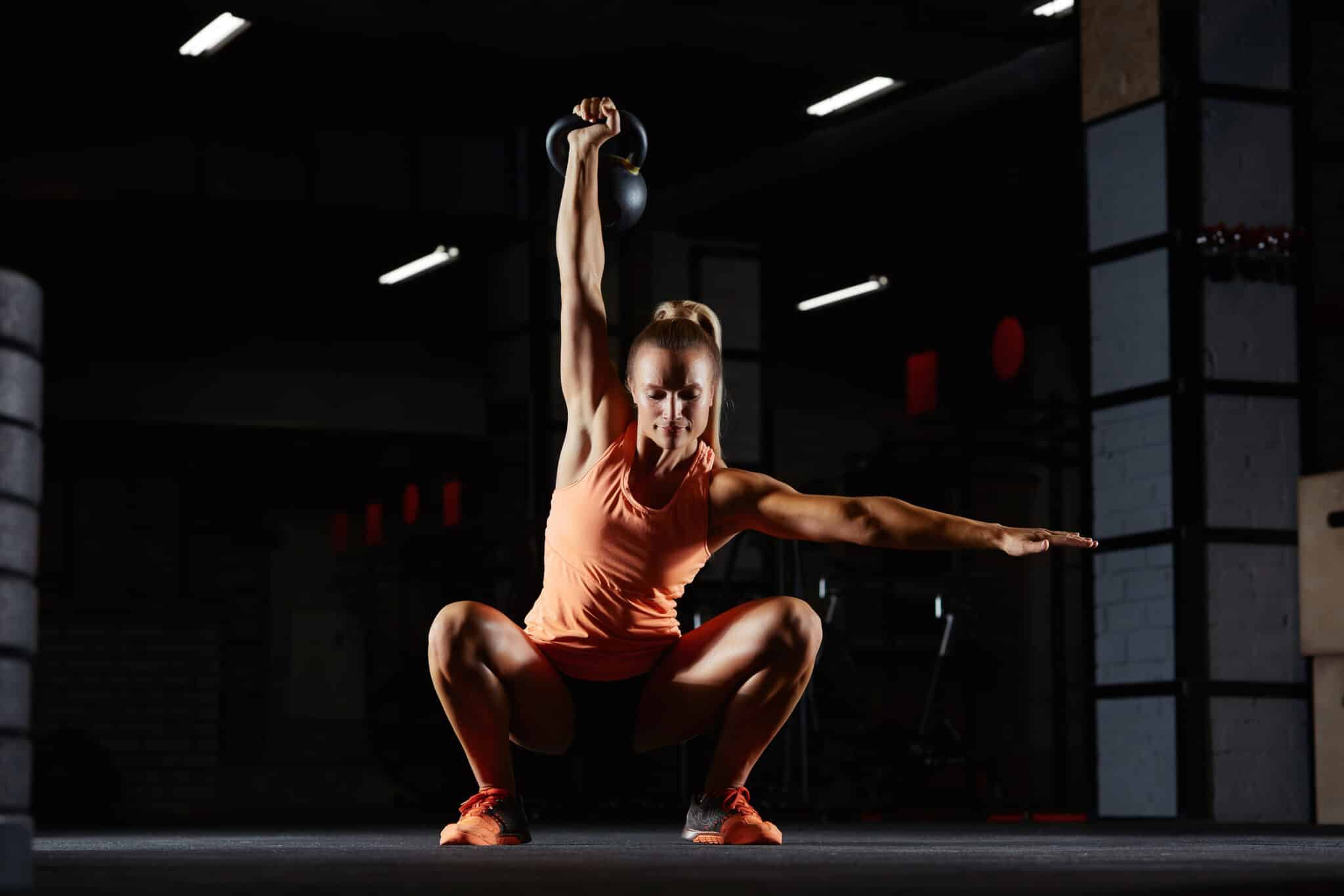 The overall material on each exam is roughly the same, and studying for either exam should prepare you for both. The NCCA exam may just take a bit longer, and this could slightly affect how long it takes to become a personal trainer.
The main difference between the NCCA accredited and DEAC accredited ISSA exams is that the NCCA accredited exam is proctored. This means you either take the exam at an in-person testing site, or you take it through a remote, live-proctored system from home.
Given that NCCA accreditation is the gold standard in the fitness industry, I personally recommend taking the NCCA version of the ISSA exam – especially since you've already paid for the base study package.
If you want to get the most bang-for-your-buck when studying for the ISSA CPT, I recommend checking out the Trainer Academy ISSA CPT MVP Package, which contains excellent materials such as flashcards, audio guides, and a full exam pass guarantee.
As I mentioned, I also recommend purchasing the ISSA Elite Trainer Package if you plan to get your ISSA CPT and want to plan ahead for cheaper CEUs.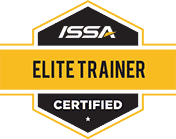 You can always check for the latest deals directly from the ISSA website.
With all of that said, let's next dive into the specifics of the CPT certification from ISSA.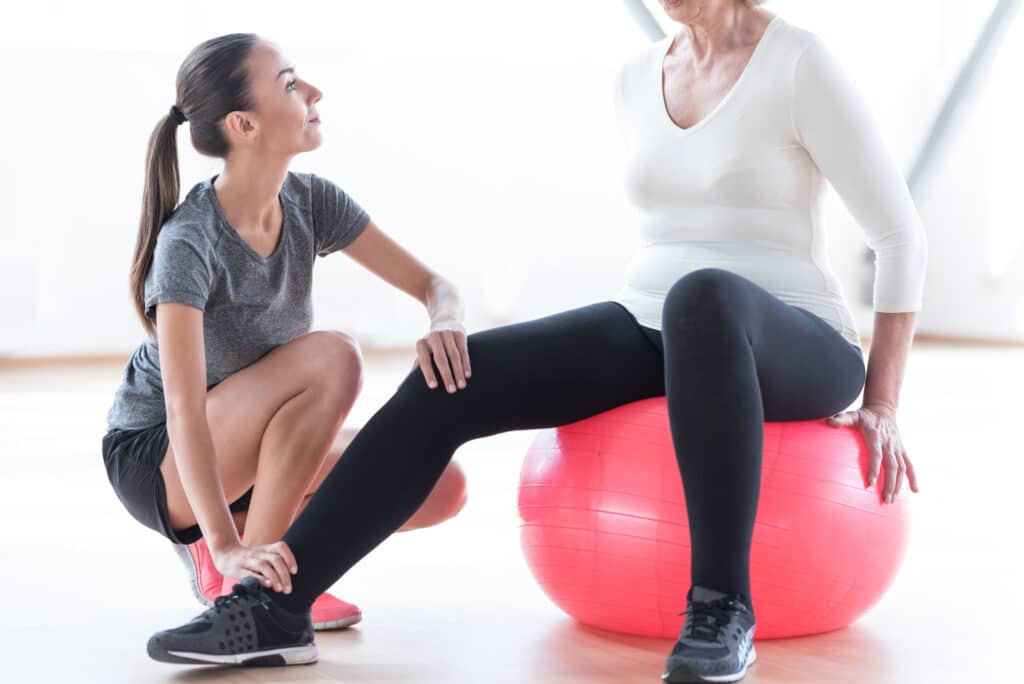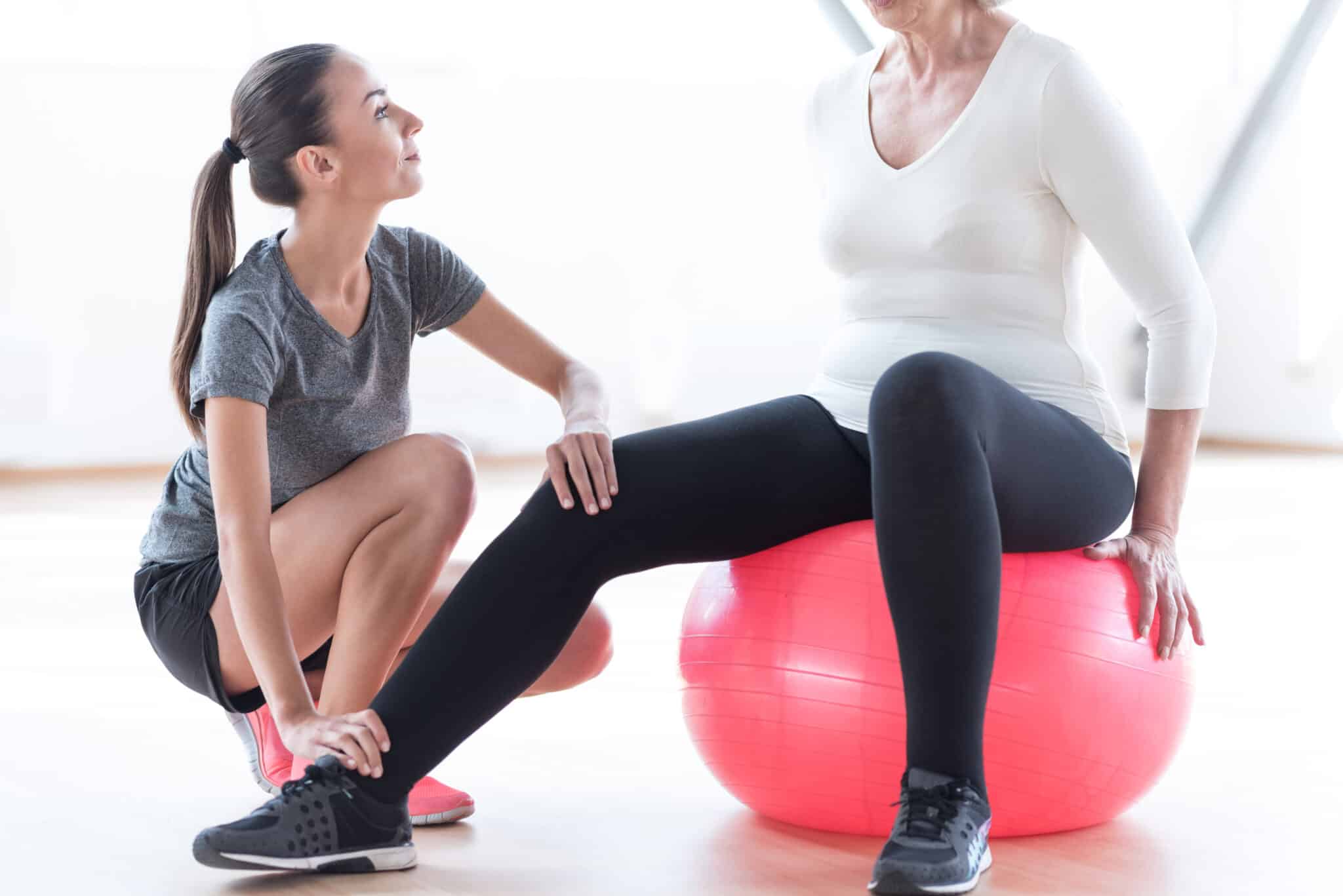 ISSA CPT General Information
The CPT certification is ISSA's most popular cert.
As mentioned, the ISSA CPT package includes an NCCA accredited version of the exam as well as a non-accredited version.
The CPT certification programs will teach a student to assess someone's fitness level and goals to customize effective results-driven exercise programs that are individualized to fit clients.
Future fitness professionals will also be able to understand essential components of anatomy, exercise technique, human movement, and basic safety and emergency procedures for exercise professionals.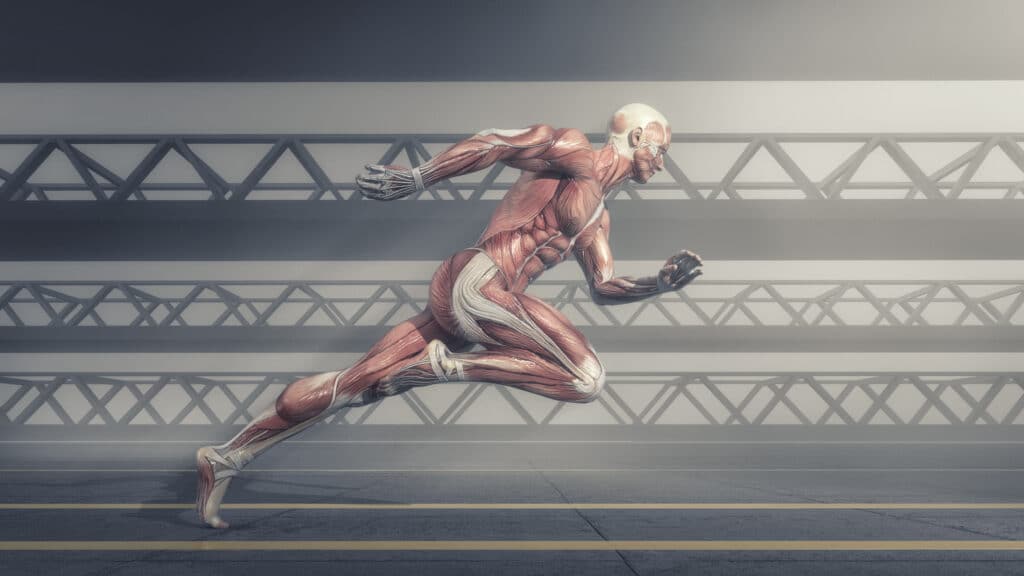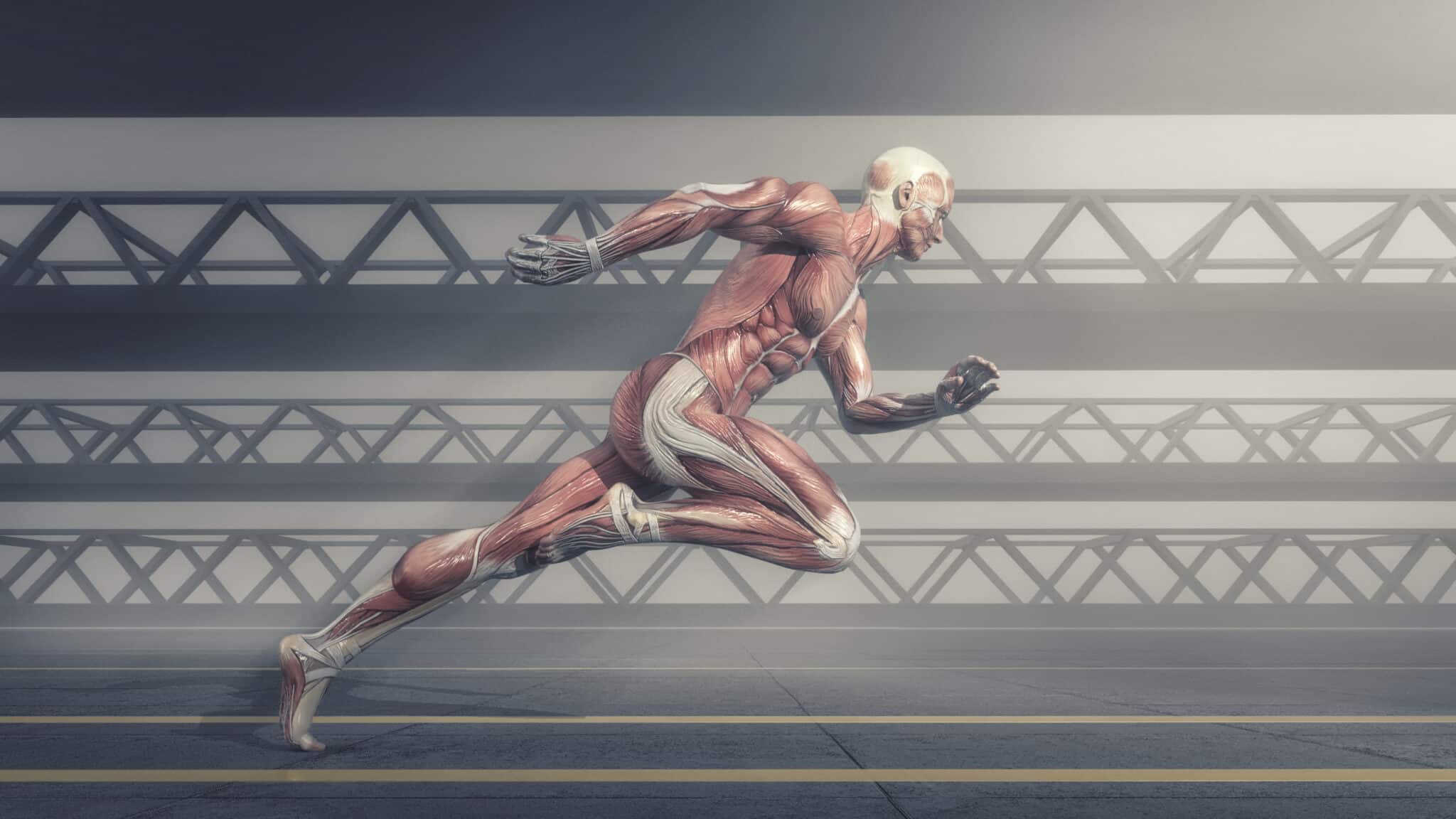 Certified professionals that go through ISSA will be able to educate clients when it comes to nutrition, diet trends, and supplementation.
This personal training certification is even good with groups of clients, in the form of small group training. ISSA also offers a group exercise instructor certification.
Another expectation for exercise professionals with ISSA will be to apply knowledge and skills to effective program design using the principles of fitness.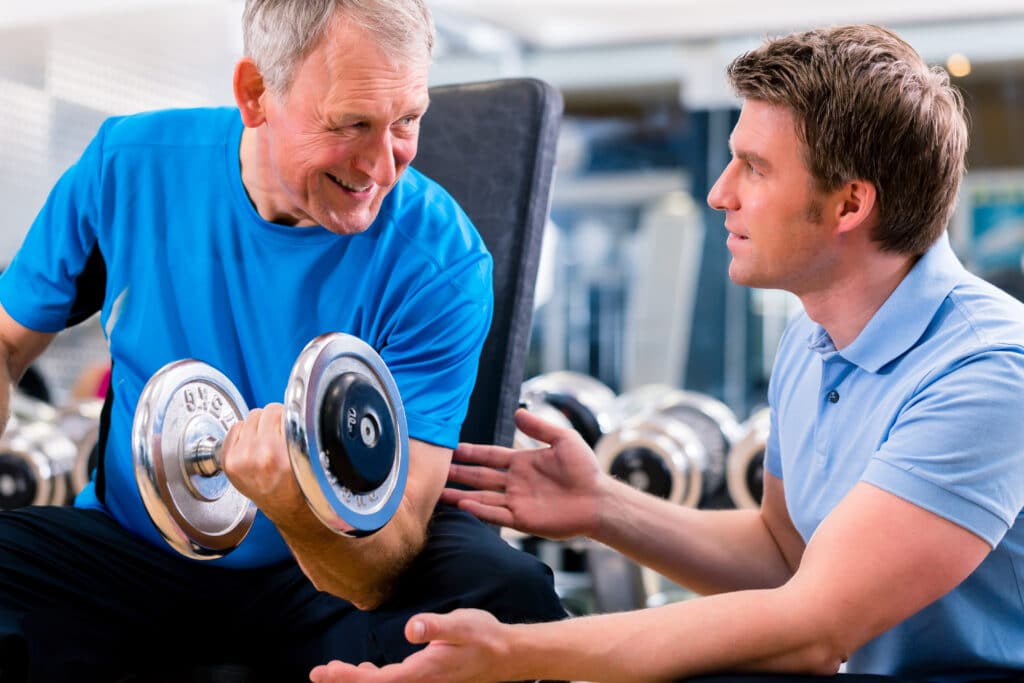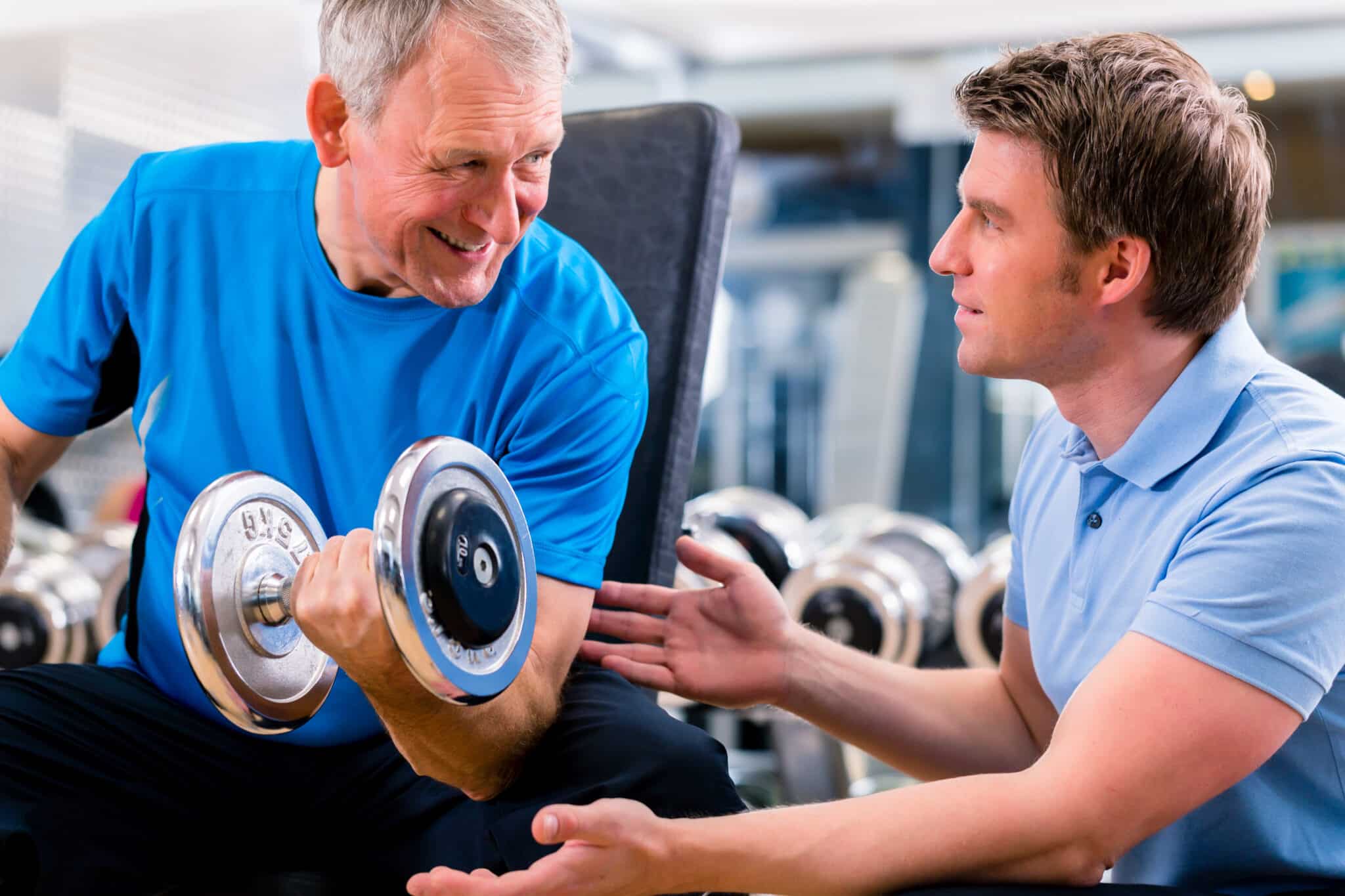 CPTs will use knowledge of human motivation and psychology to enhance the behavior change for clients and help create long-lasting change.
Exclusive PTP CPT Offers



Gold Standard Cert

Most Popular Cert

Best Study Materials

A Good Option

A Good Option

Best CPT for you?

With the business aspects of this certification, ISSA CPTs will craft a well-run and connected business in fitness with email and marketing skills. This is a tad unique in the fitness world, as other certification organizations lack much mention of these aspects.
ISSA offers excellence in convenience, practical knowledge, lifelong support, opportunities, and continuing education.
To get certification through ISSA, a student is required to be 18 years old, have CPR/AED certification, and have earned their high school diploma. These are the typical requirements for personal training in the industry.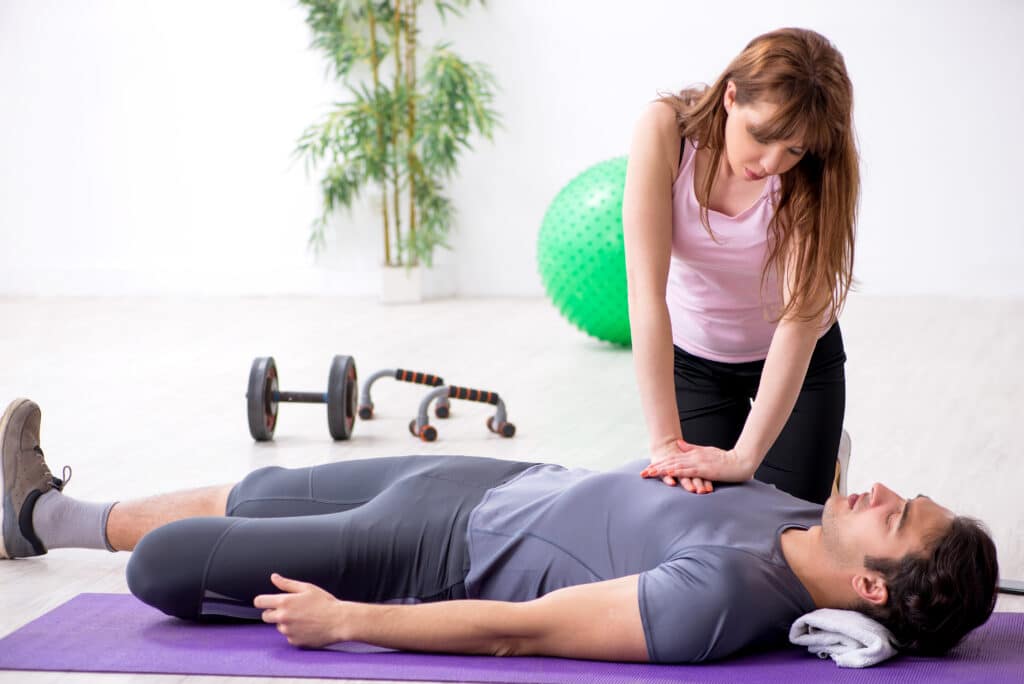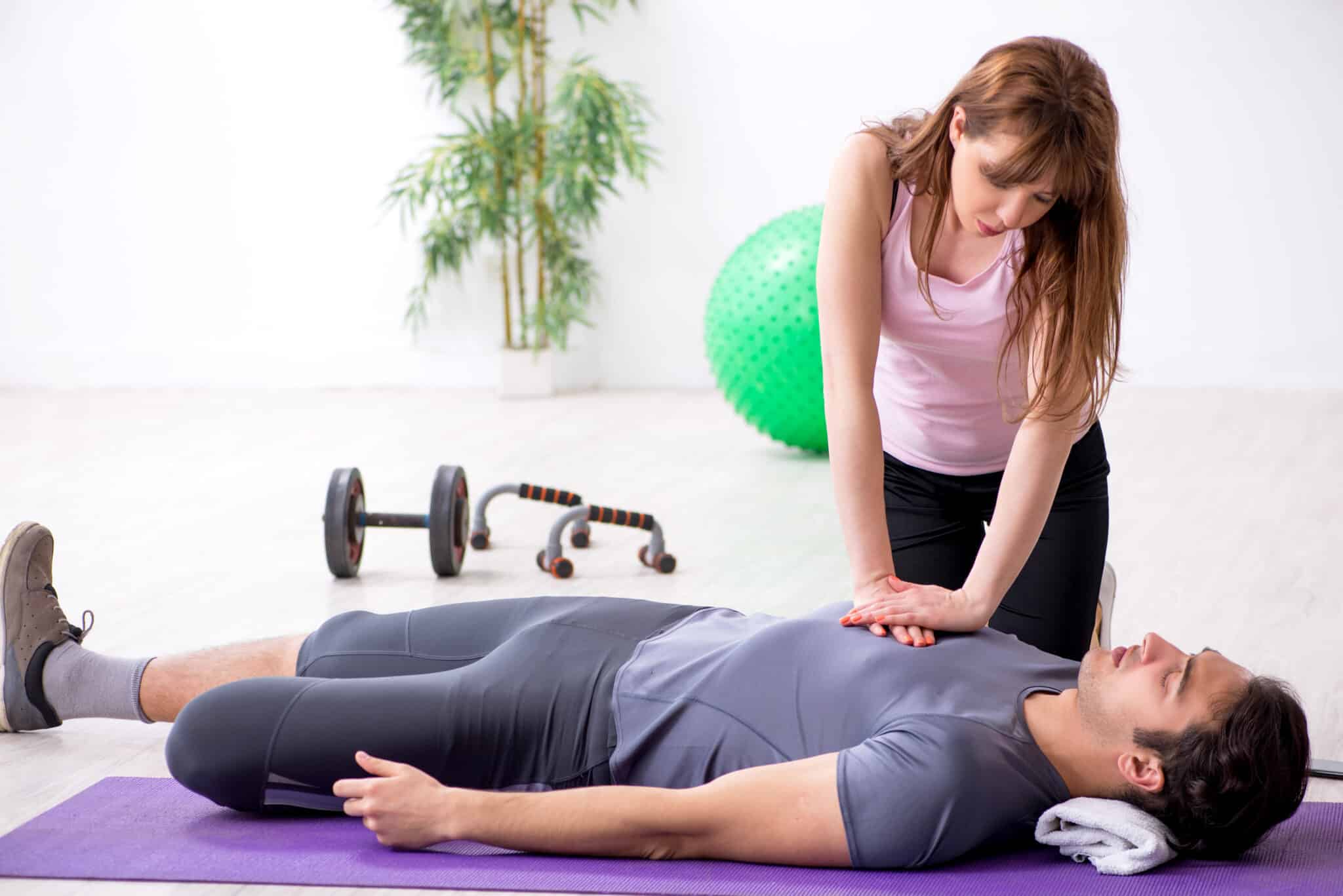 The age requirement for certification relates mostly to the age requirement for ISSA personal trainer insurance.
Once you are certified, you are subject to the ISSA code of ethics,
Next, let's look a the content coverage for a more in-depth view of ISSA.
ISSA CPT Content Coverage
The entire ISSA curriculum is covered in the ISSA personal training book Fitness: The Complete Guide.
The material is broken down into six sections and 31 chapters total.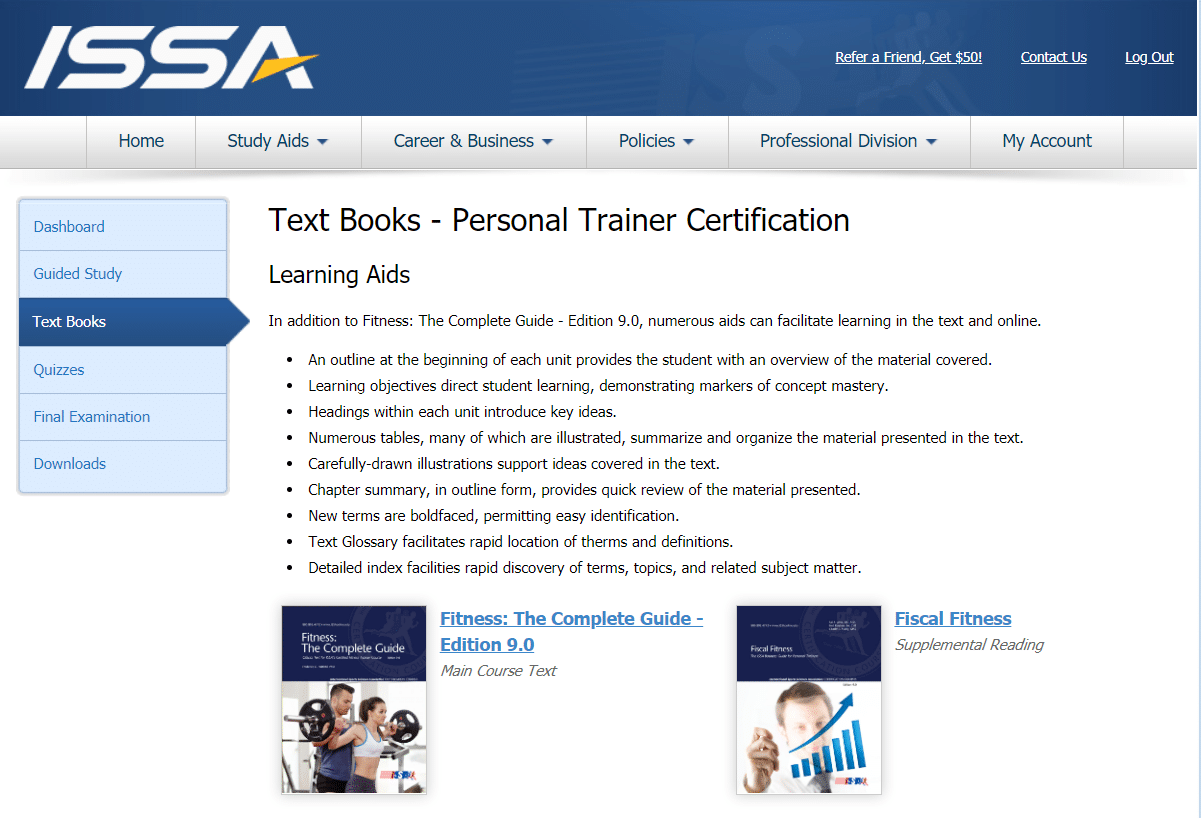 Here are the sections and chapters that make up the textbook.
Section 1: Anatomy and Physiology
Chapter 1: Metabolism
Chapter 2: Basic Anatomy and Physiology
Chapter 3: Musculoskeletal Anatomy and Physiology
Section 2: Kinesiology and Biomechanics
Chapter 4: Kinesiology of Exercise
Chapter 5: Biomechanics of Exercise
Chapter 6: Musculoskeletal Deviations
Chapter 7: Muscle Mechanics
Section 3: Health and Physical Fitness
Chapter 8: Strength
Chapter 9: Cardiovascular Training
Chapter 10: Flexibility Training
Chapter 11: Body Composition
Section 4: Program Development
Chapter 12: Drawing-In Phase
Chapter 13: Basic Assessment of Fitness Participants
Chapter 14: Training Principles
Chapter 15: Periodization
Chapter 16: Determining Training Loads
Section 5: Nutrition
Chapter 17: The Big Picture
Chapter 18: Nutritional Physiology
Chapter 19: Nutritional Science
Chapter 20: Nutritional Coaching
Section 6: Fitness for All
Chapter 21: Exercise and Older Adults
Chapter 22: Exercise and Adaptive Fitness
Chapter 23: Exercise and Our Youth
Chapter 24: Exercise and Hypertension
Chapter 25: Exercise and Diabetes
Chapter 26: Exercise and Arthritis
Chapter 27: Exercise and Coronary Heart Disease
Chapter 28: Exercise and Pregnancy
Chapter 29: Exercise and Asthma
Chapter 30: Sports Medicine in the Trenches
Chapter 31: Basic First Aid
As you may see from this layout above, the ISSA textbook is large and varied. It has more chapters than any other fitness text, which speaks to the quality of ISSA and a little bit to the disorganization.
Let's dive into the main domains of study for CPT programs and look at how ISSA handles these domains.
Exercise Science Foundations
As you can see from the layout, the exercise science covered by ISSA is found throughout sections 1 and 2.
These chapters cover the primary information regarding Anatomy, Physiology, Kinesiology, and Biomechanics. There are also some great details regarding smaller important subjects like metabolism, deviations of the body, and muscle mechanics.
ISSA begins its textbook by laying down the foundations of exercise science as most other certifications do.
ISSA is basically giving the learner a college course on these topics, as the topics are covered thoroughly, and they hold a lot of value later in the textbook.
The first chapter covers metabolism, both energy and food. This sets the stage for future trainers to know how to train and the importance of acute variables for program design.
They also cover the essential introduction to personal training as a whole in this first chapter.
The depth with which this first chapter covers metabolism shows how thorough they will cover almost all subjects in the text.
I would say that ISSA covers all of the required subjects for exercise science without going too far beyond what is expected.
As I said, they cover all of the essentials for exercise science fundamentals, and many trainers do not understand the reason behind knowing as much as a class in college.
You may be thinking, "why do I need this amount of information to be a personal trainer?"
Well, knowing all of this is excellent as you will be able to guide more detailed programs and also explain to your clients all of the rationales behind your decisions.
This will make your personal training clientele benefit and see you as a knowledgable individual in the fitness realm.
With ISSA's exercise science content coverage, you will be able to explain in-depth when it comes to exact muscles, bones, and joints.
You will also receive an overview of the cardiovascular, nervous, respiratory, and digestive systems.
Nutritional guidelines will be briefly covered, and trainers will be able to give sufficient knowledge to assist clients without providing information that breaks the guidelines set by most personal training certs.
You will be more likely to retain clients and impress new potential clients if you have a firm exercise science foundation of knowledge.
Knowing how to explain all of your reasoning and any issues with a specific body area will allow you to stand above many personal trainers on the market.
I would give this section an overall 10/10 for a rating. It stands up to the top certifications in the entire fitness world.
Behavioral Coaching
This skill is essential for personal trainers who want to retain clients and see the most effective results. You need to be able to design programs around effective and safe goals that enhance clients' desires.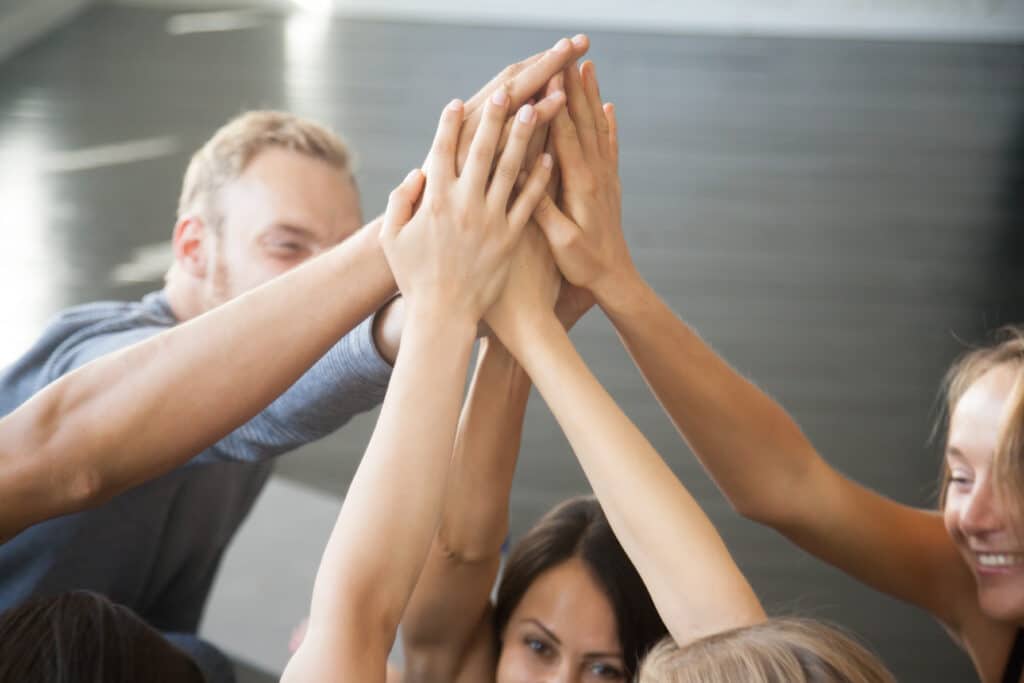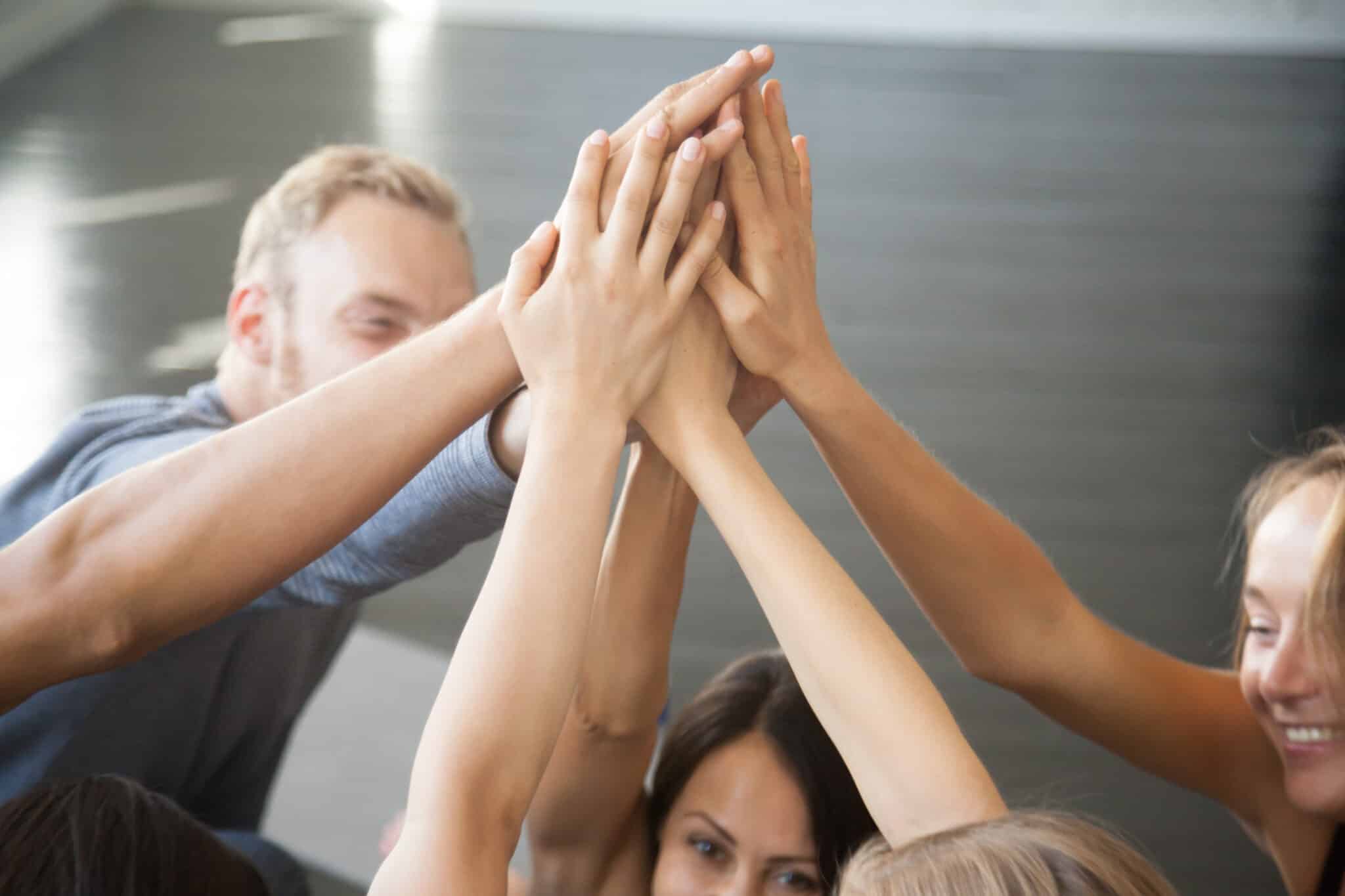 Behavioral coaching is covered to a degree in their study materials and is likely enough to get by for future ISSA-certified personal trainers.
I will say that the ISSA drawing in phase is a useful model when looking at the overall process of acquiring, interviewing, and screening new clients.
Coaching could be covered a little more thoroughly, and it would be nicer if ISSA went out of its way and designed its own model to follow.
This information starts in section four of the textbook, Program Development. But truthfully, the domain is limited almost entirely to one chapter, chapter 12.
ISSA not having a state-of-the-art model, like ACE, means that it does not teach behavior change as effectively. If it did, we would be giving it a 10 out of 10.
Still, you will find all the needed materials to coach clients well, like motivational interviewing and goal setting. They are just presented more relaxed and may lack more real-world examples that could push this domain forward and make it perfect.
The ISSA starts talking briefly and introducing these behavior change concepts but instead merges them into the screening and assessment protocols. These can go hand-in-hand, but it would be nice to see some introduction to models of psychological change.
The psychological models could also receive more focus. Oftentimes we see organizations choose one to feature as their core model, but this is not true with ISSA.
Altogether, as a personal trainer, you should be able to utilize active listening, create empathy, and develop rapport with clients.
The information covered in behavior change also has a lot to do with simple client interaction, which will ensure that you are signing more potential clients to personal training contracts.
ISSA has some changes to make regarding behavior change, and I expect future iterations to cover this more thoroughly. I would give the domain a 9 out of 10.
Client Health Screening and Movement Screening
This domain is found in chapter 13, which includes basic assessments for fitness participants.
I would say that the screening and assessment information ISSA has feels very dated and has some focuses that are not familiar to other popular certifications.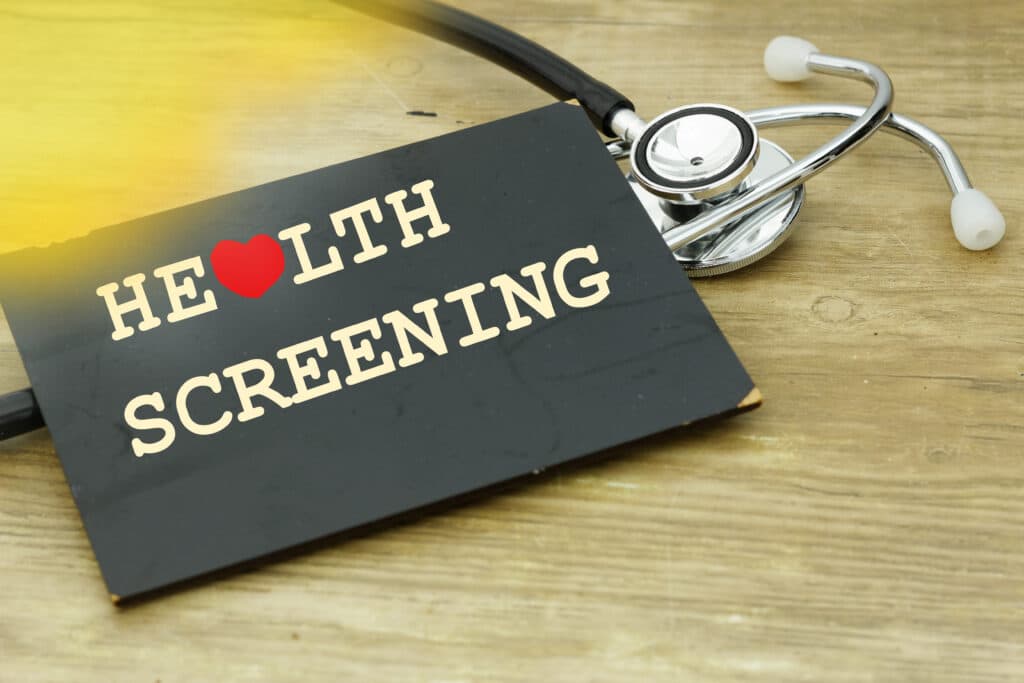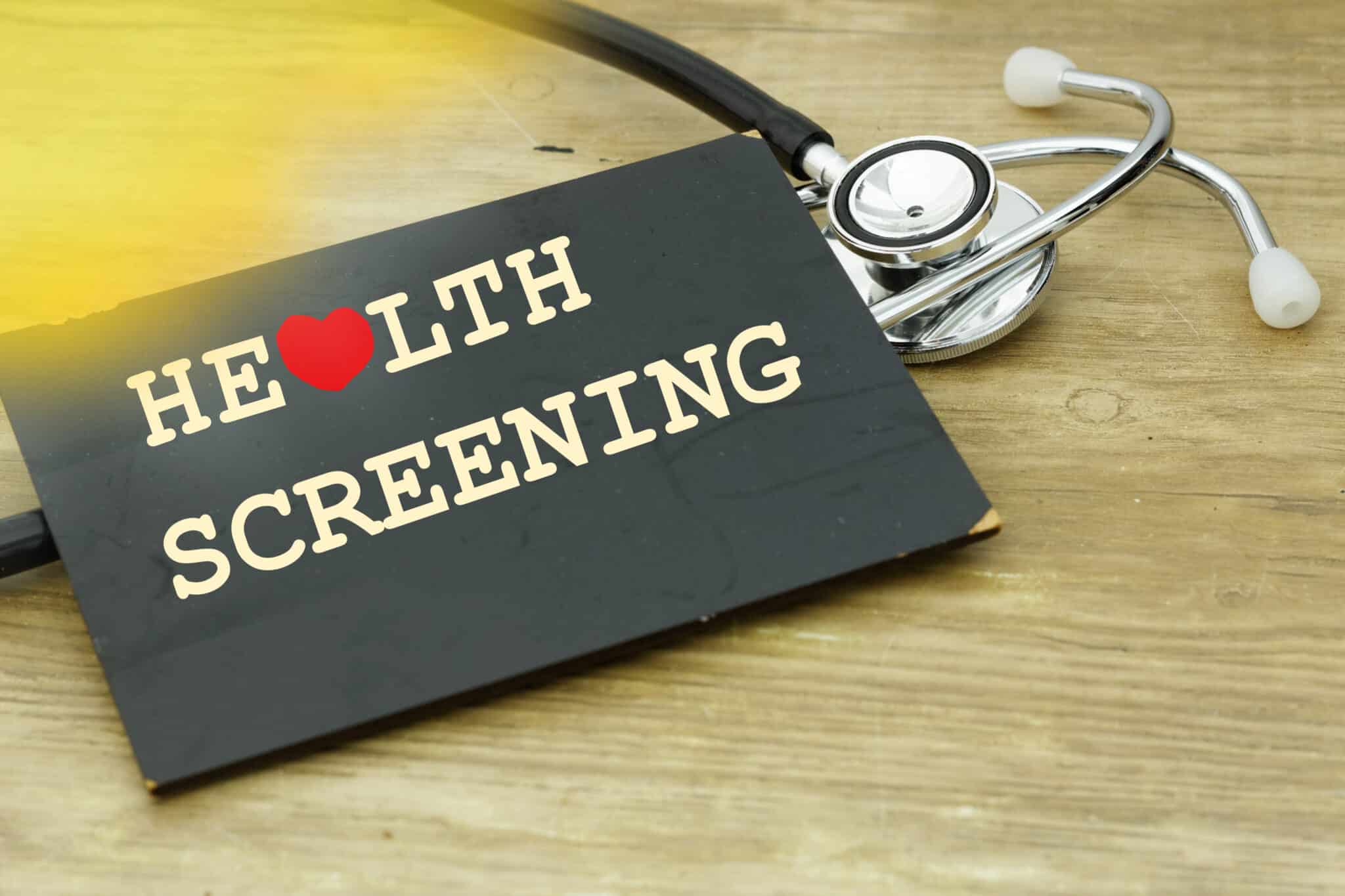 The entire chapter starts by discussing GXT, or graded exercise testing, which feels a bit unnecessary for personal trainers, and it is a bit too long of a focus.
They do go into detail when it comes to assessments that look at how hard your client is training. This uses concepts like the Karvonen formula, RPE scales, and MET equivalents.
A focus for ISSA assessment lies with body composition testing. They do a good job showing off all the methods to test clients' body composition and relate them to programming.
ISSA gives the most popular tests for assessing areas like muscular strength, cardiovascular endurance, flexibility, and general endurance.
These tests are helpful when it comes to designing programs and giving a good idea of where a client stands. They are lacking some of the movement assessments we typically think of.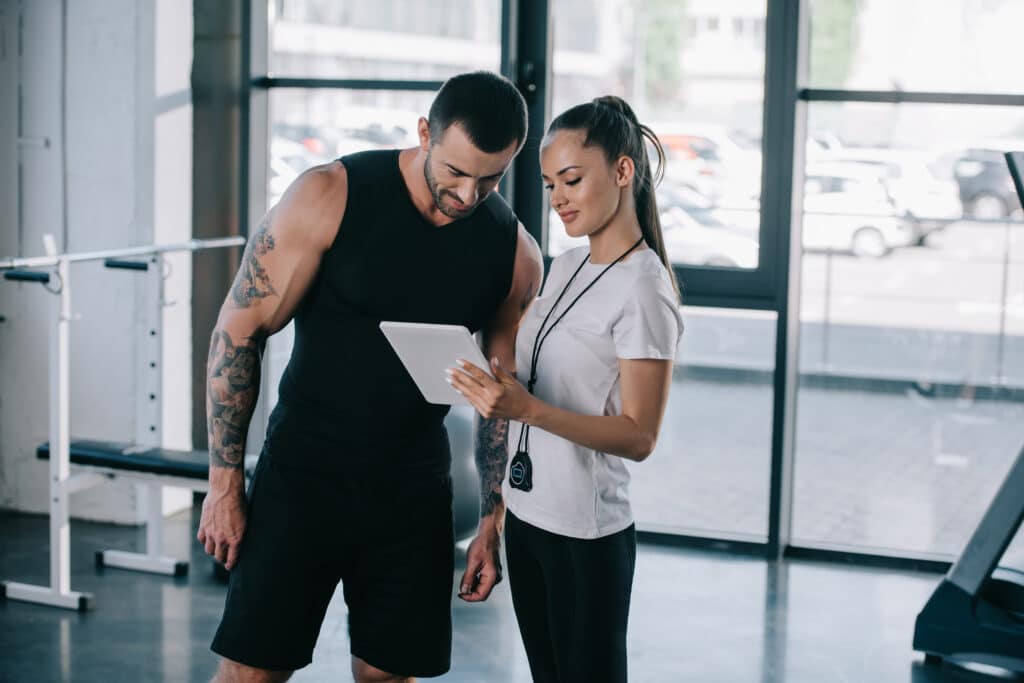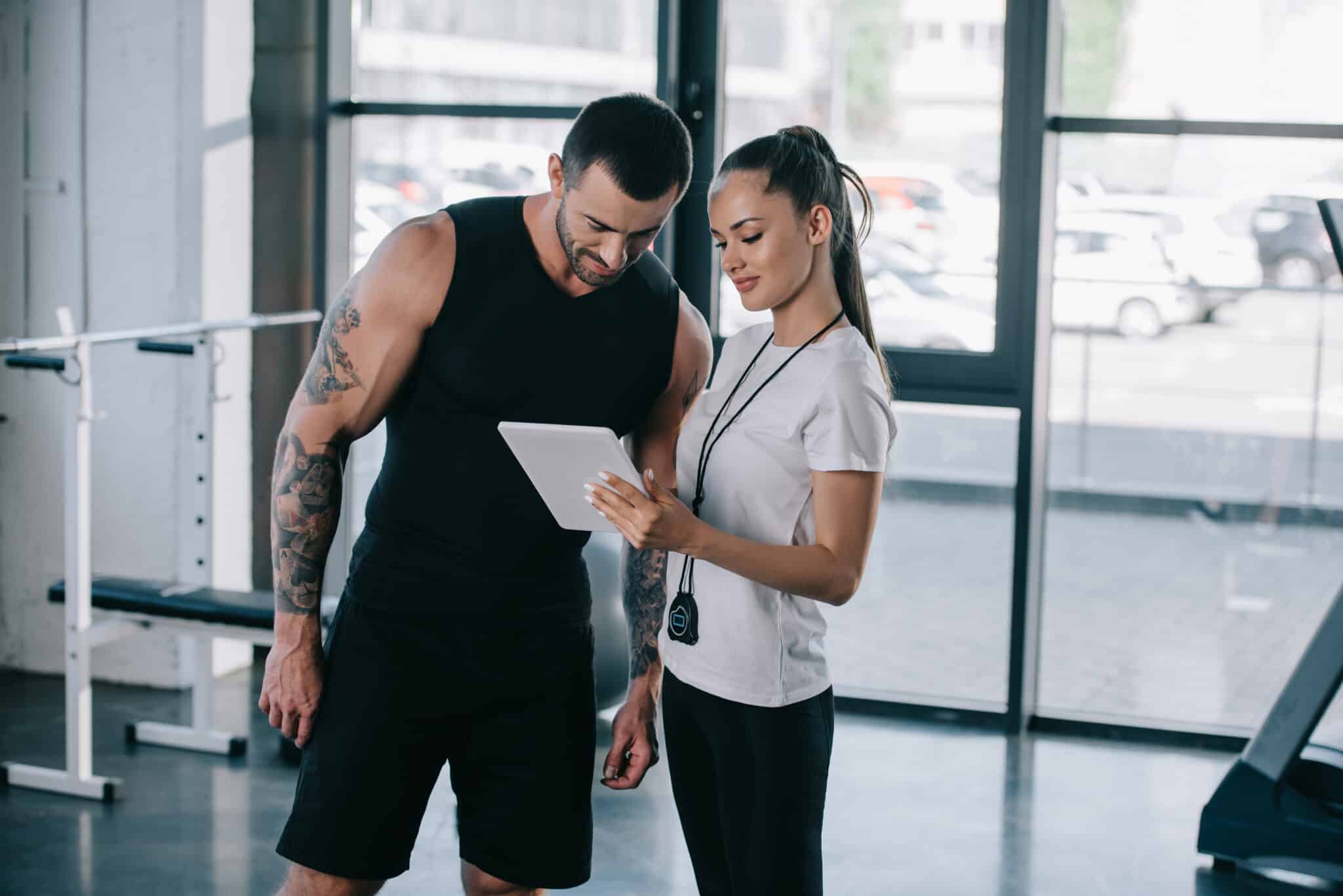 ISSA handles some of these issues in their online study portal offerings, but it is not focused on in their main text, which I find odd.
Overall, I would give ISSA a 9 out of 10 for their client health screening portion. It is a nearly perfect offering, but it focuses too much on the GXT information.
And for the movement screening portion, I would only give them an 8 out of 10, as it is one of the weaker aspects of the certification.
Resistance Training
Resistance Training is covered as well as most of the top fitness organizations. This domain can be found in a few different areas, so the main negative I see is that there is no dedicated section to resistance training.
The focus on resistance training happens in chapters 8, 13, 14, 15, and 16. This is done in various ways, and it would be nice if they combined them.
ISSA puts a significant focus on the periodization of resistance training programs and determining the most appropriate training loads.
I believe they do this better than many of the other top organizations. They have one chapter dedicated to periodization techniques, whereas many certs just briefly mention how periodization works.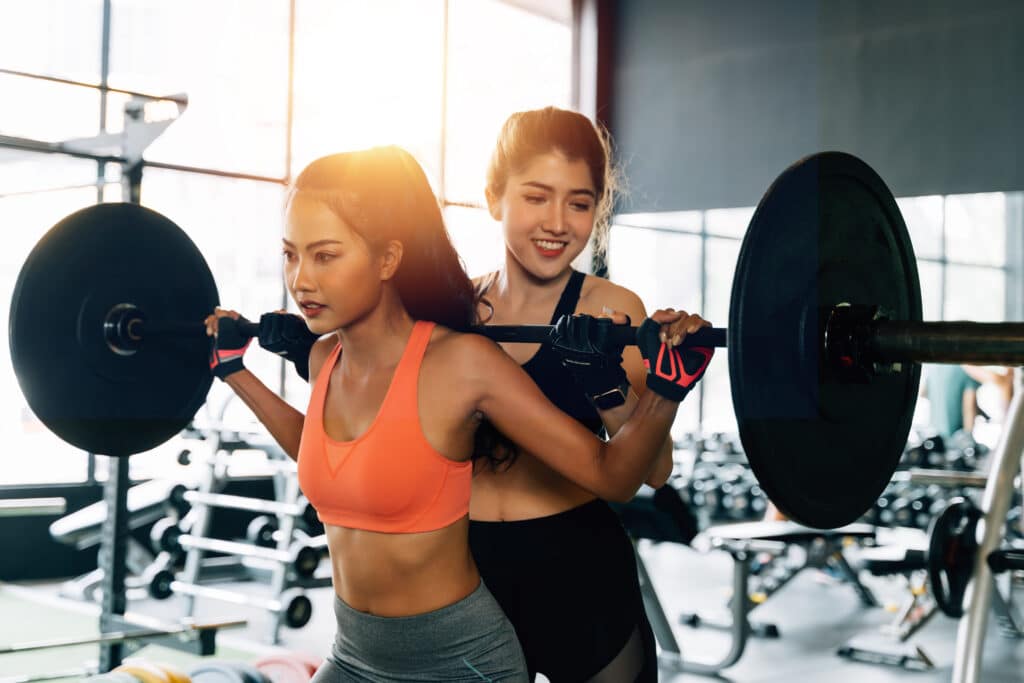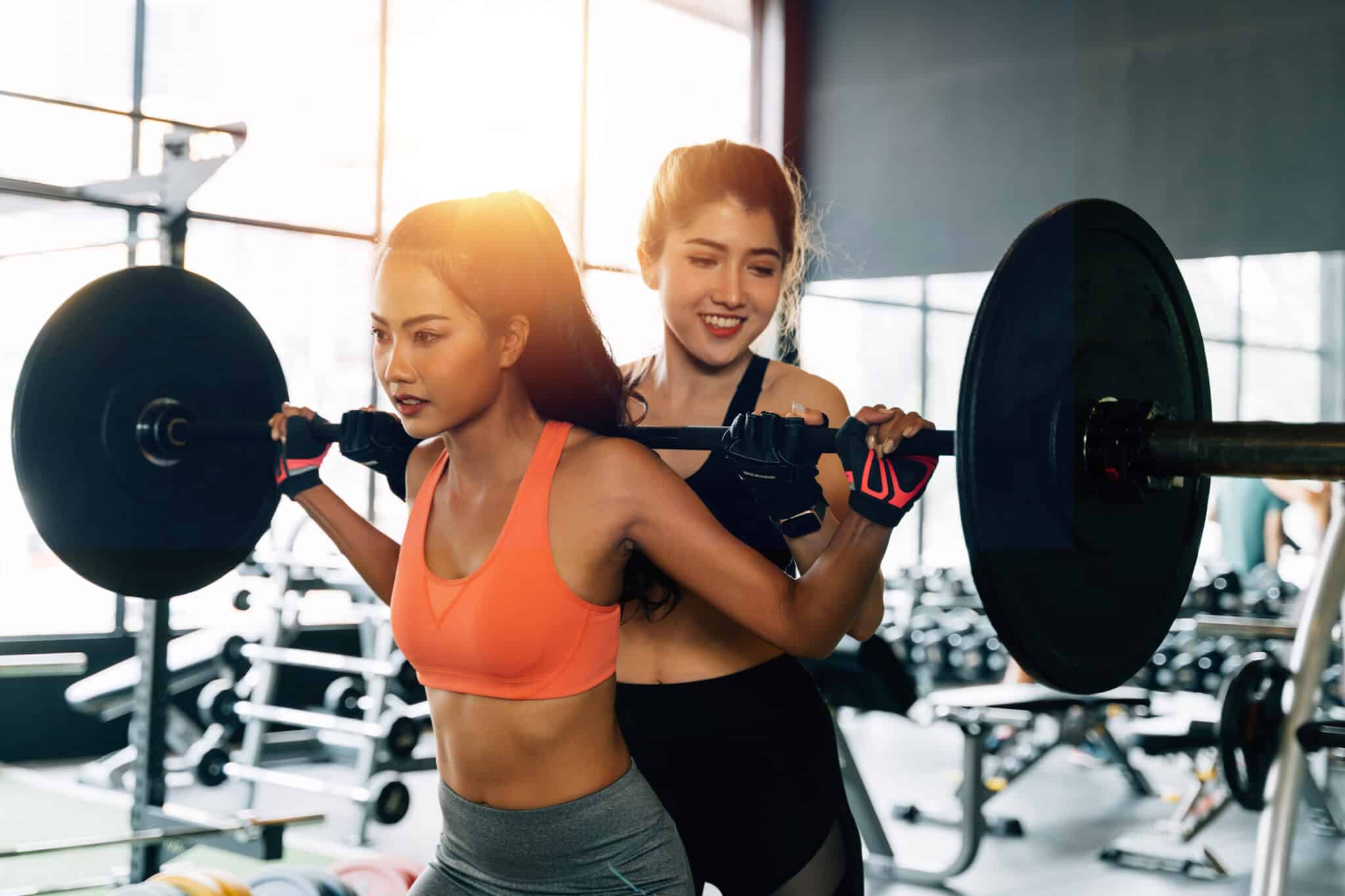 The training principles receive a good amount of focus and feature all of the typical ones we see with CPT certifications.
The acute variables and training loads have their own chapter, and this allows for programs to be individualized and based on the type of resistance training goal that a client would like to work with.
ISSA also offers many online materials outside of the text focusing on resistance training through their study portal.
Exclusive PTP CPT Offers



Gold Standard Cert

Most Popular Cert

Best Study Materials

A Good Option

A Good Option

Best CPT for you?

Personal trainers will not have a problem working with resistance training and properly implementing these techniques into their program design.
I would give this domain a total score of 10 out of 10.
Aerobic Fitness Training
The other main form of program design required for fitness certifications is aerobic training.
Only one chapter goes over this information, but it is brought up in a few other ones as a sidenote for program design.
Cardiovascular training in this textbook covers the primary modalities for cardio exercise and all of the other expected training variables.
They do an excellent job discussing all of the current technologies for finding the proper cardiovascular exercise for your clients.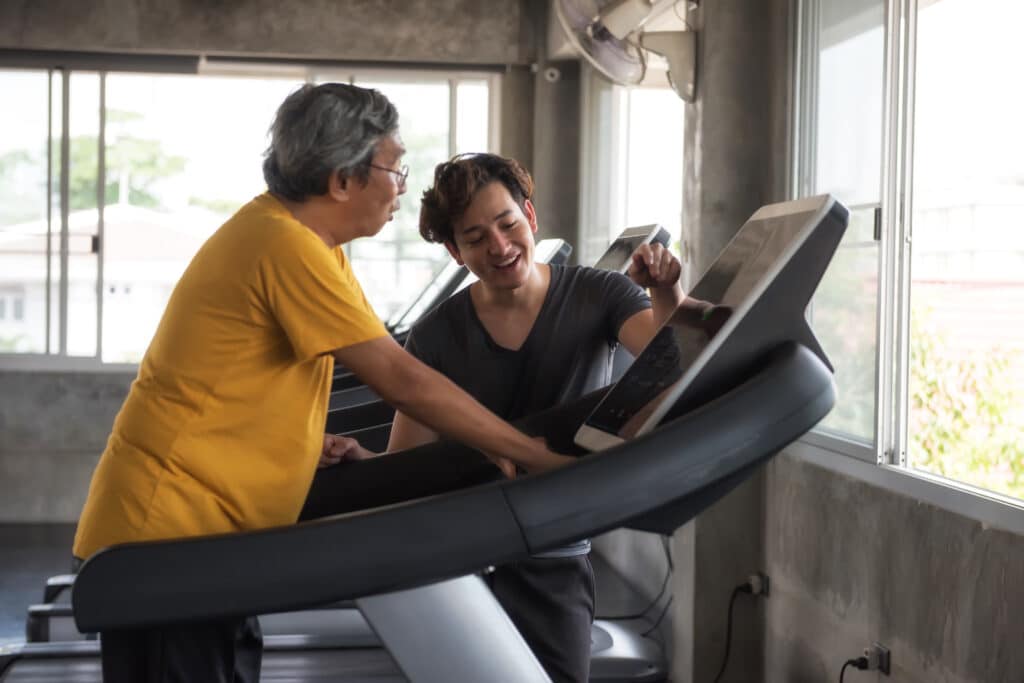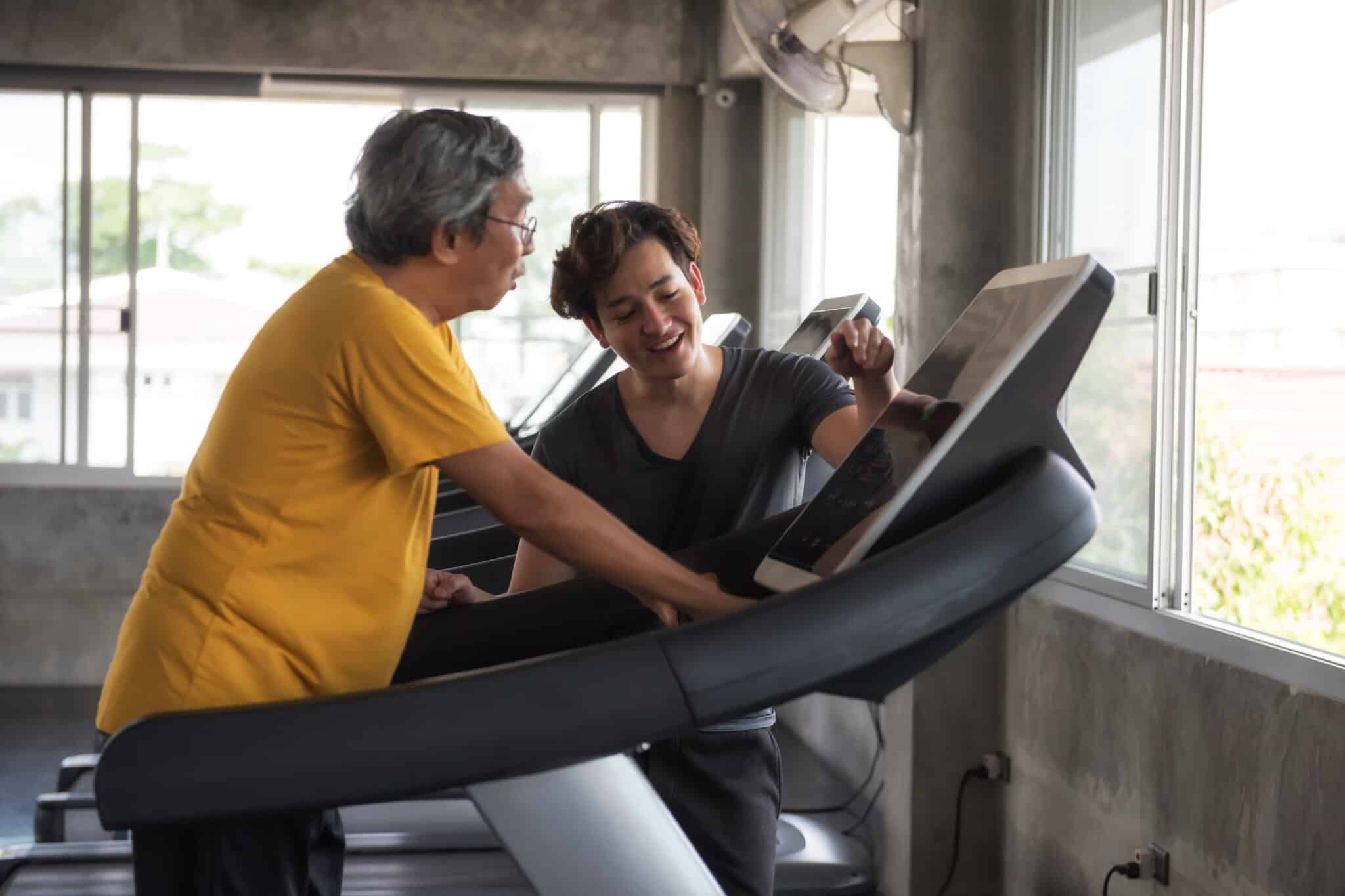 And like we mentioned in the screening and assessment section, the ISSA covers the main cardio assessments that can be used to build an adequately-crafted program.
Aerobic fitness could get a bit more discussion, such as the types of training that are more popular now, like HIIT and other training styles. Future iterations of the text will likely perfect this section.
All in all, I would still give the ISSA a 10 out of 10 for their aerobic fitness training. They stand at the top along with the likes of NASM when it comes to aerobic fitness.
Special Population Training
Section 6, Fitness for All, is one of the most extensive special populations sections I have seen in CPT certifications.
There are nine total chapters regarding different special populations.
Inside each chapter, we see the guideline changes for exercise programs and very insightful descriptions of the issues that arise when someone has one of the mentioned issues.
ISSA handles special population training exceptionally well and up there with all other top certifications.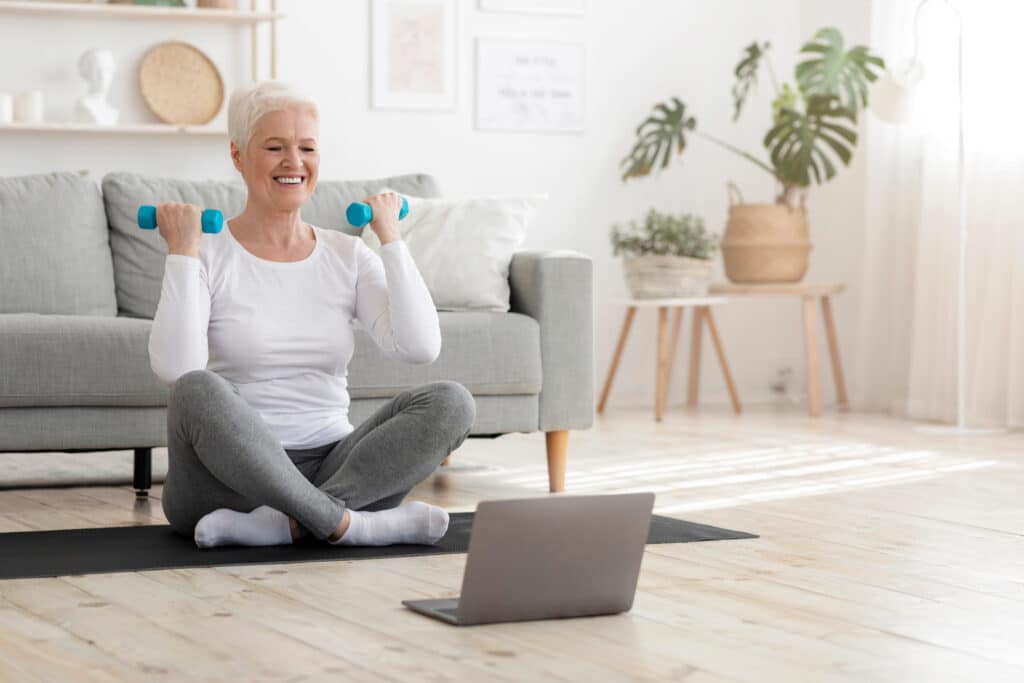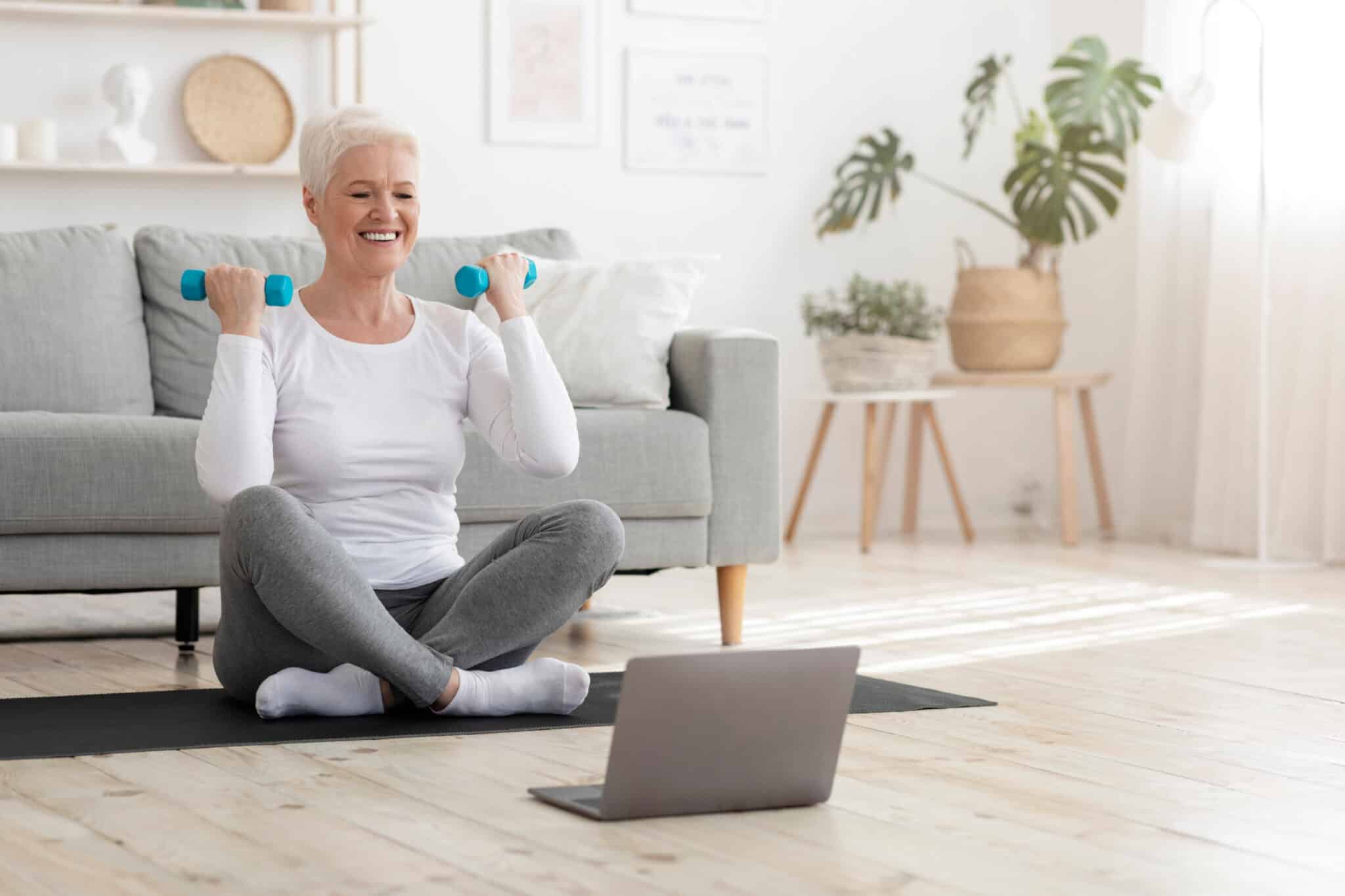 They also have online study portal information for these topics. It is conducive to having the contraindications listed in each special populations chapter.
You will be able to build programs for nearly every client you run into with the information provided in this text.
I would rate the study materials as a 10 out of 10 for special population information.
Next, let's look at a small part of all great personal training certifications, nutrition.
ISSA Nutrition
ISSA devotes a larger percentage of its text to nutrition than many CPT.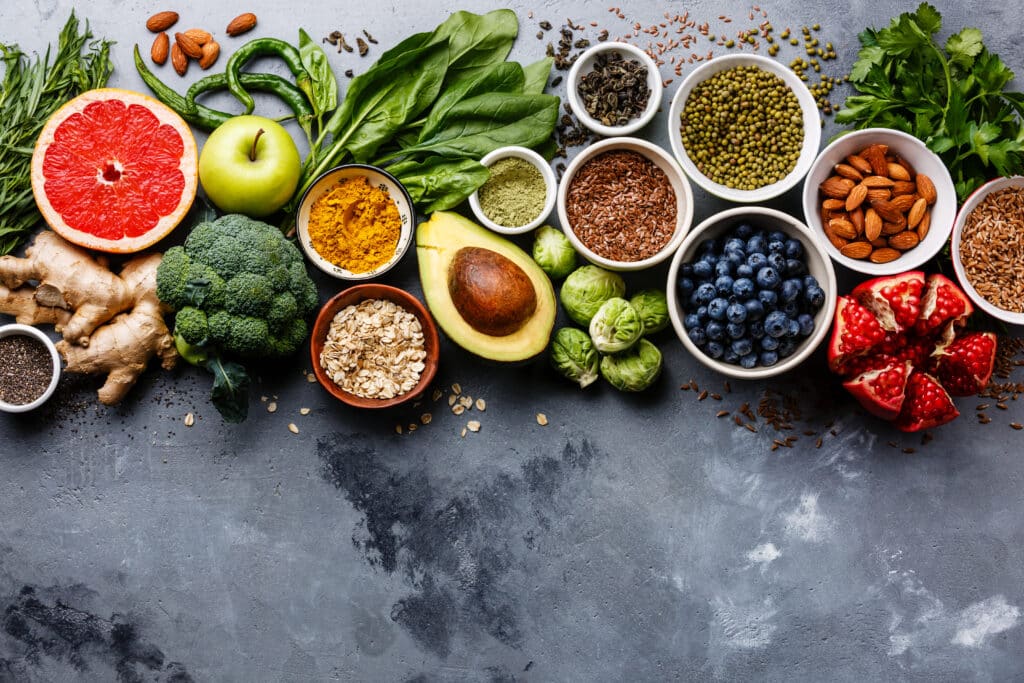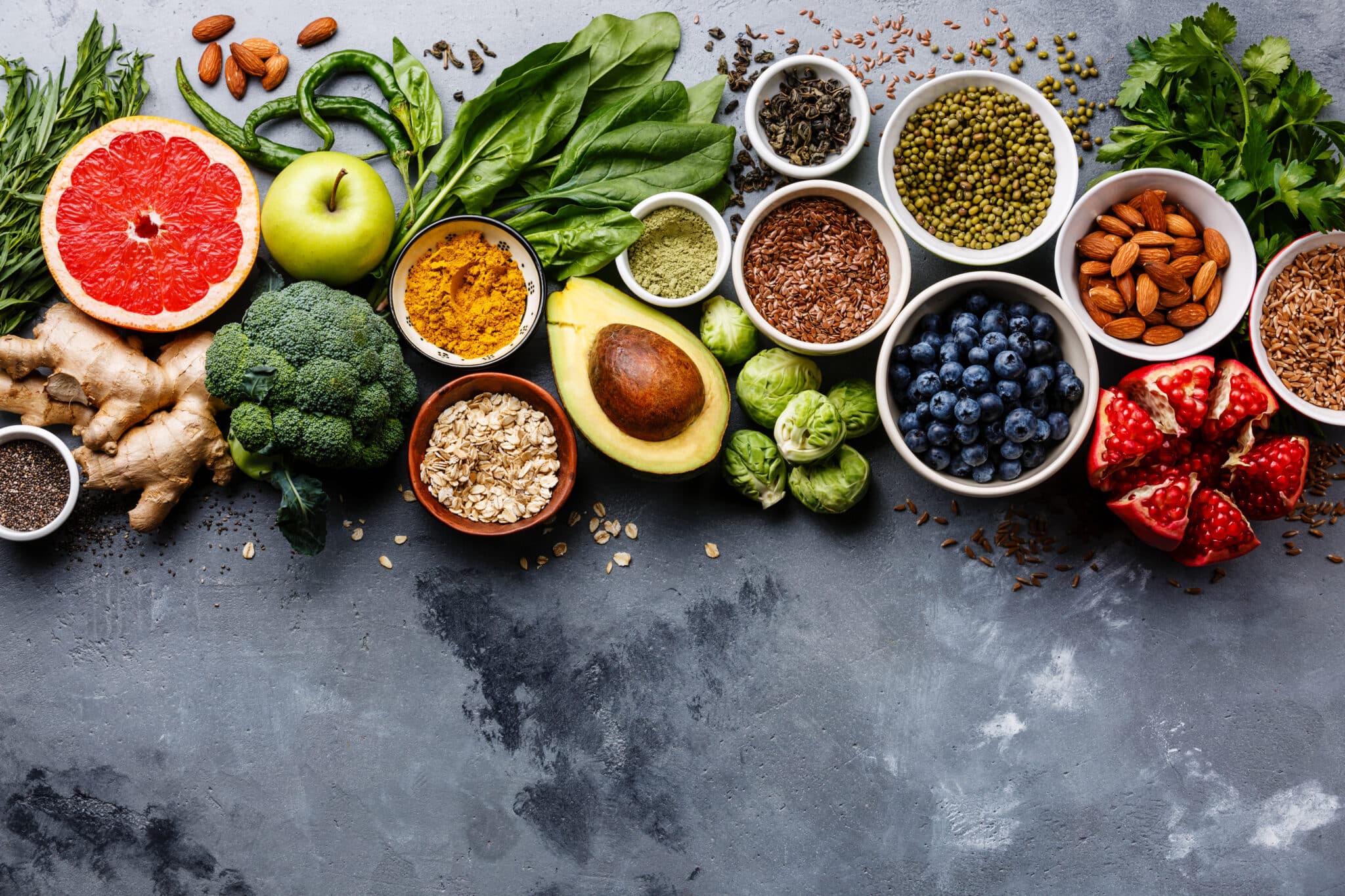 They have three chapters devoted to the psychology of nutrition, nutritional science, and the coaching of nutrition.
These are all the basics for knowing how to become a nutrition coach. Nutrition coaching salaries are growing similar to personal training, so it could be a good idea to do both.
It is impressive and beneficial for clients when a personal trainer knows the fundamental nutrition information that is covered throughout this text and study materials.
The overall consensus for nutrition assistance with clients is still going to be general advice and information regarding food items/choices. General advice for clients should take the form of fitness nutrition tips, like the ones we talk about in PTPioneer.
Nonetheless, the CPT certification from ISSA will cover all of the basic scientific information regarding macronutrients, micronutrients, and more.
It is a highlight in the fitness industry when it comes to comparing all the top nutrition certifications.
It is a good segue into their ISSA Nutritionist certification, which is often bundled together with other certifications, like this CPT.
So, Is ISSA Certification Worth It?
Overall, the CPT content coverage is excellent, and you will have no problem with personal training, handling clients, designing programs, and more when you study these materials in the certification.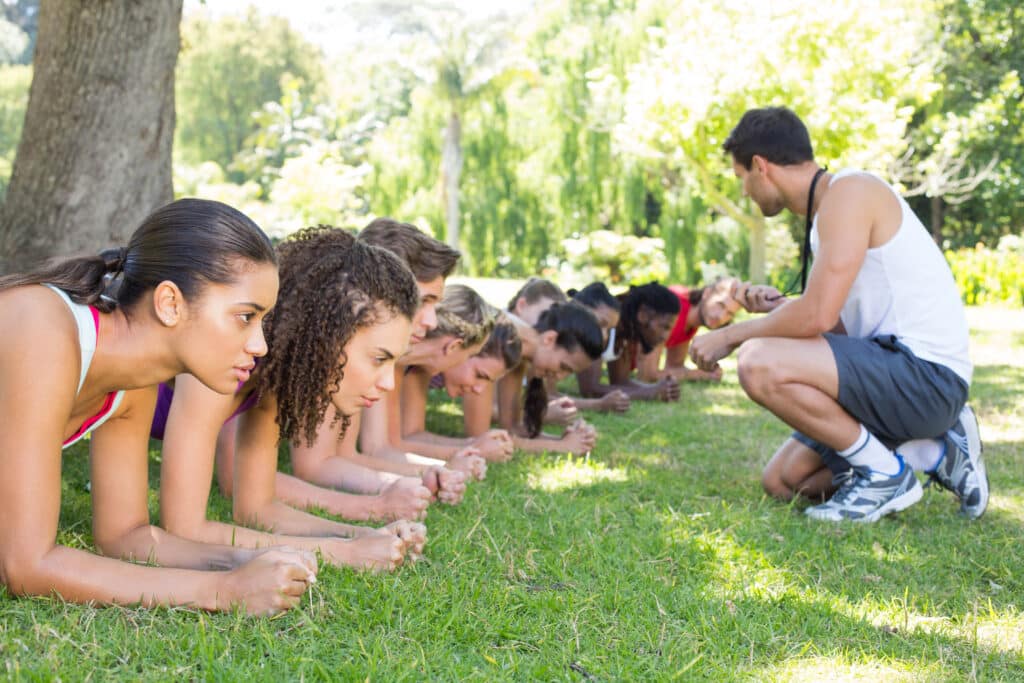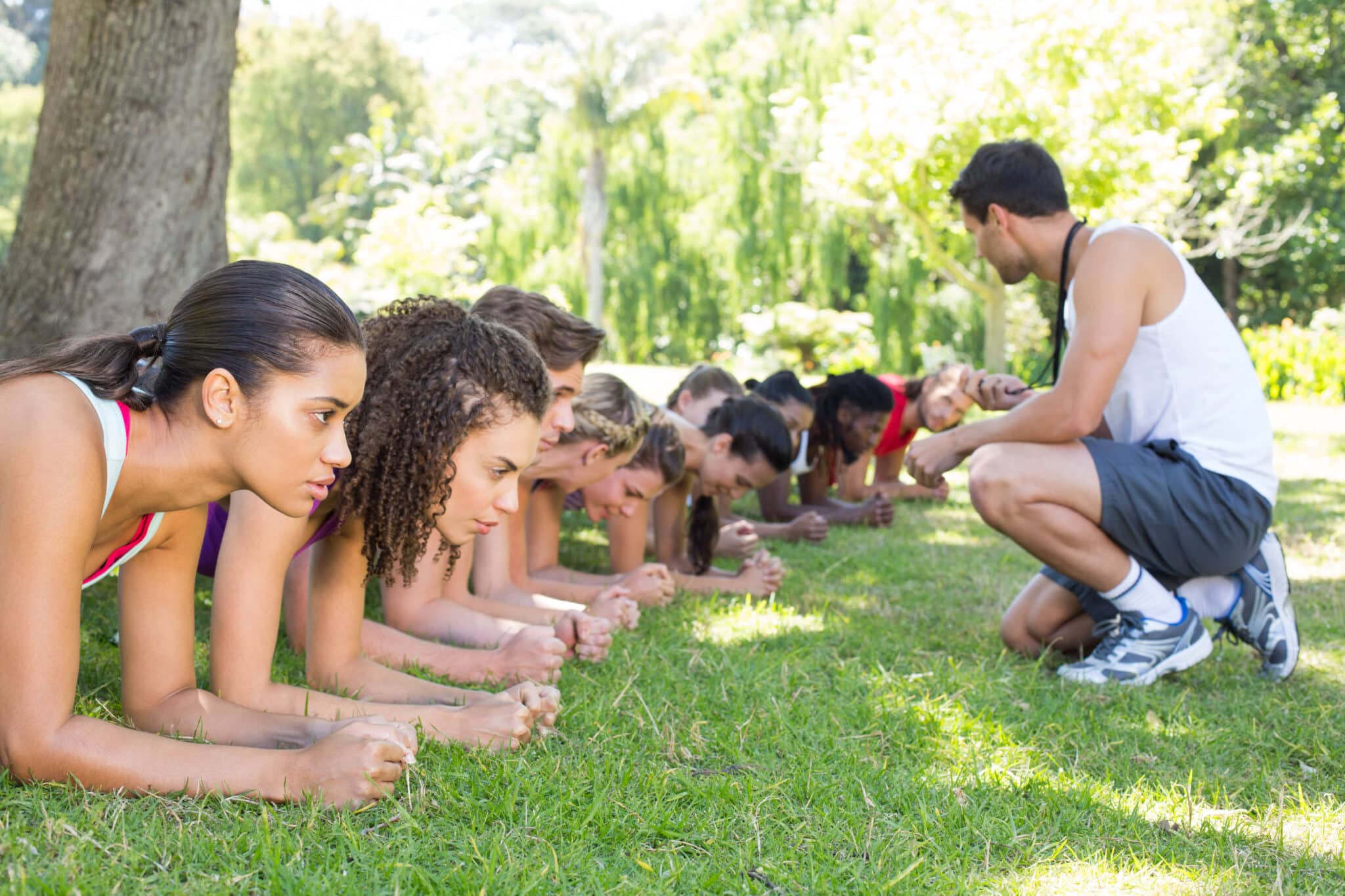 In addition to the skills and knowledge coverage, ISSA contains great fitness business tips.
They also offer a free fiscal fitness course that can boost your personal trainer income as you implement the skills.
You can start your ISSA CPT studying today by checking out my free ISSA study guide and practice test, which will give you a better feel for what to expect from the ISSA.
If you are stressed about spending money and potentially failing the ISSA exam, I recommend purchasing a third-party study package with an exam pass guarantee such as the Trainer Academy ISSA CPT MVP Study Bundle.
To ensure long term success, its advisable to add nutrition coaching to your list of services on top of an additional personal training specializations.
I would highly consider taking advantage of the ISSA Elite Trainer program which bundles the ISSA nutrition certification with an additional ISSA specialization and the base ISSA CPT program.
This essentially triples your qualifications at a fraction of the cost of purchasing individual study materials.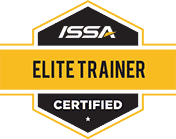 The Elite Trainer Package comes in at $119 per month for 12 months, while the baseline ISSA CPT is $69 per month, so it really is a ton of savings right upfront on all of these certifications when you go with the bundle.
So, if you choose to go for many certifications, it could be most beneficial to choose the excellent value of ISSA and their Elite and Master Training packages.
The ISSA runs periodic sales on their different certifications.
I recommend you check directly with the ISSA website for latest pricing and consider taking advantage of any current promotions.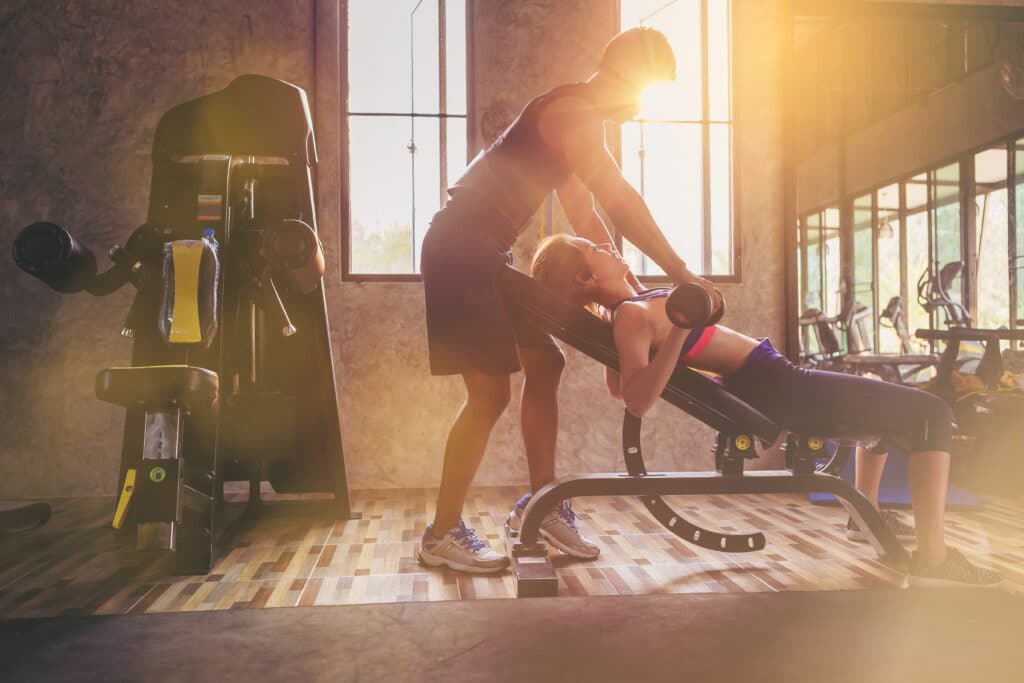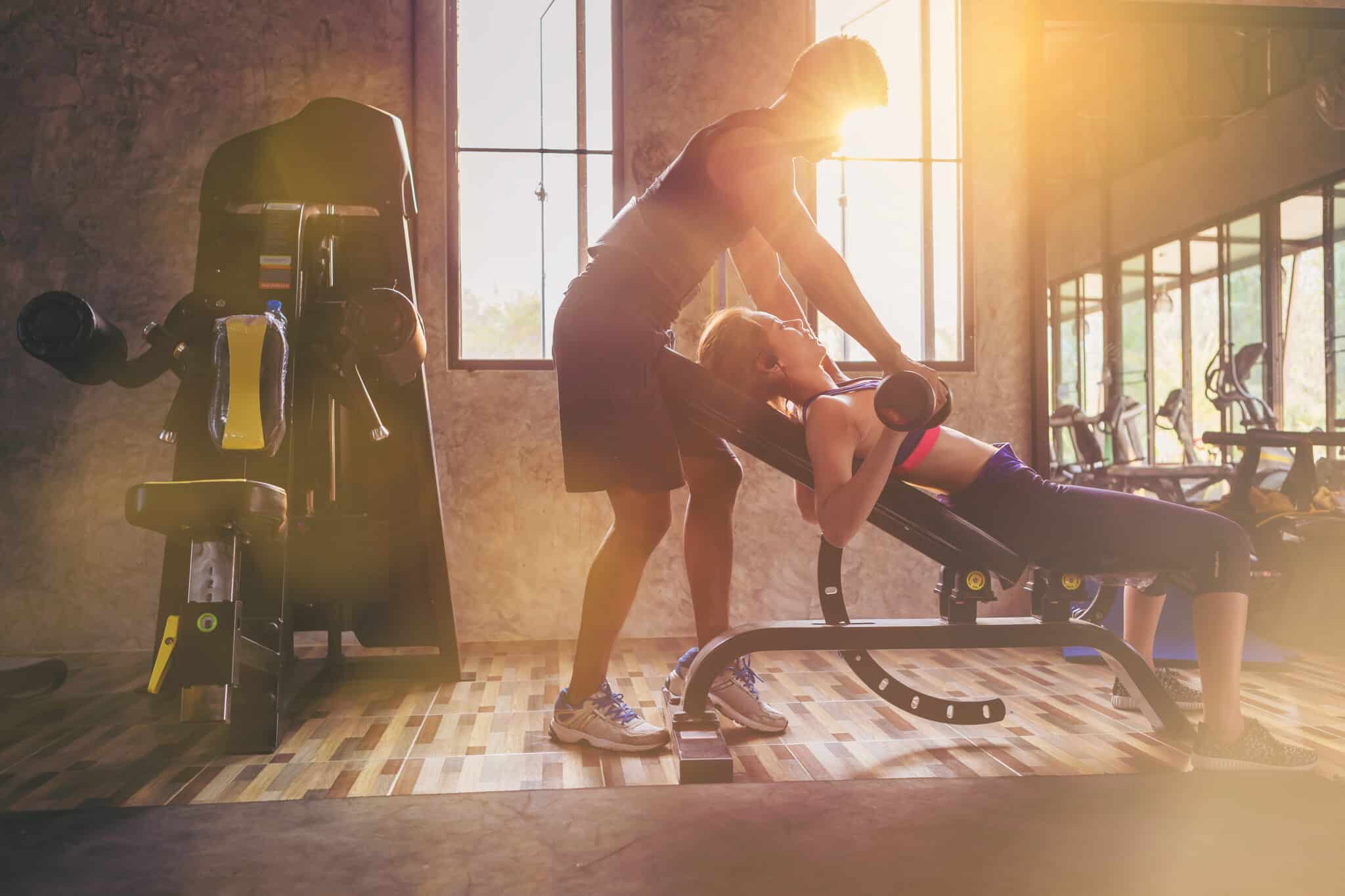 ISSA CPT Study Materials and Costs
ISSA offers three different packages for their CPT program, and they sell their programs with monthly ISSA payment plans.
Each of the programs adds something of value as the tiers go up.
Let's look at all of the included materials in these packages.
This is the entry-level package for the CPT studying, and it is a solid deal for personal training but still adds up to a hefty price of $828 before tax in the 12 months. There are sometimes other deals to bring this down a hair.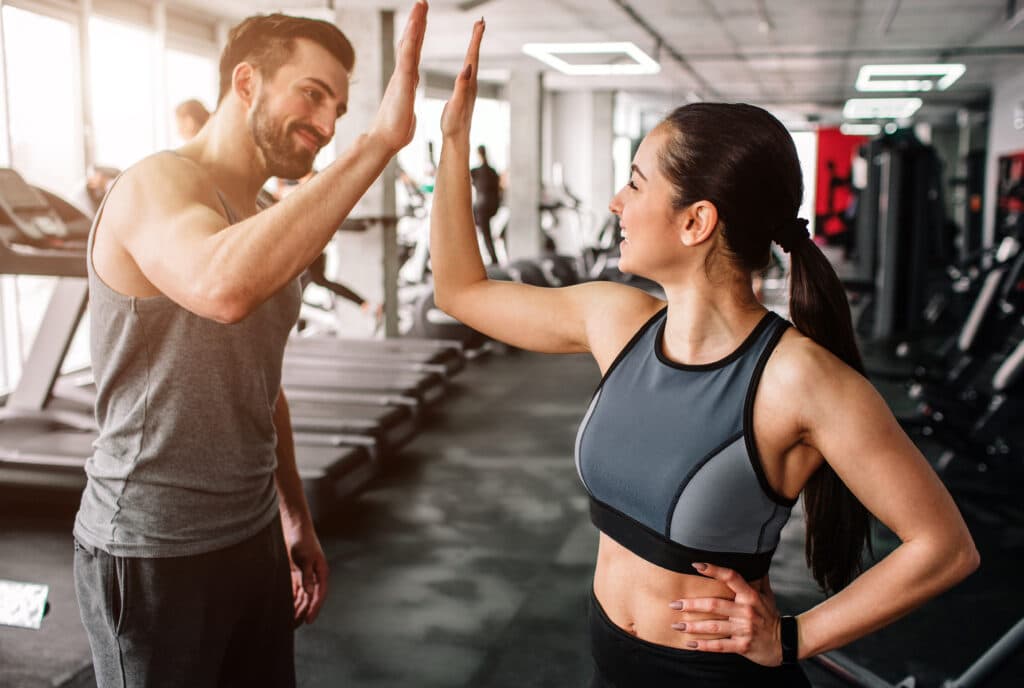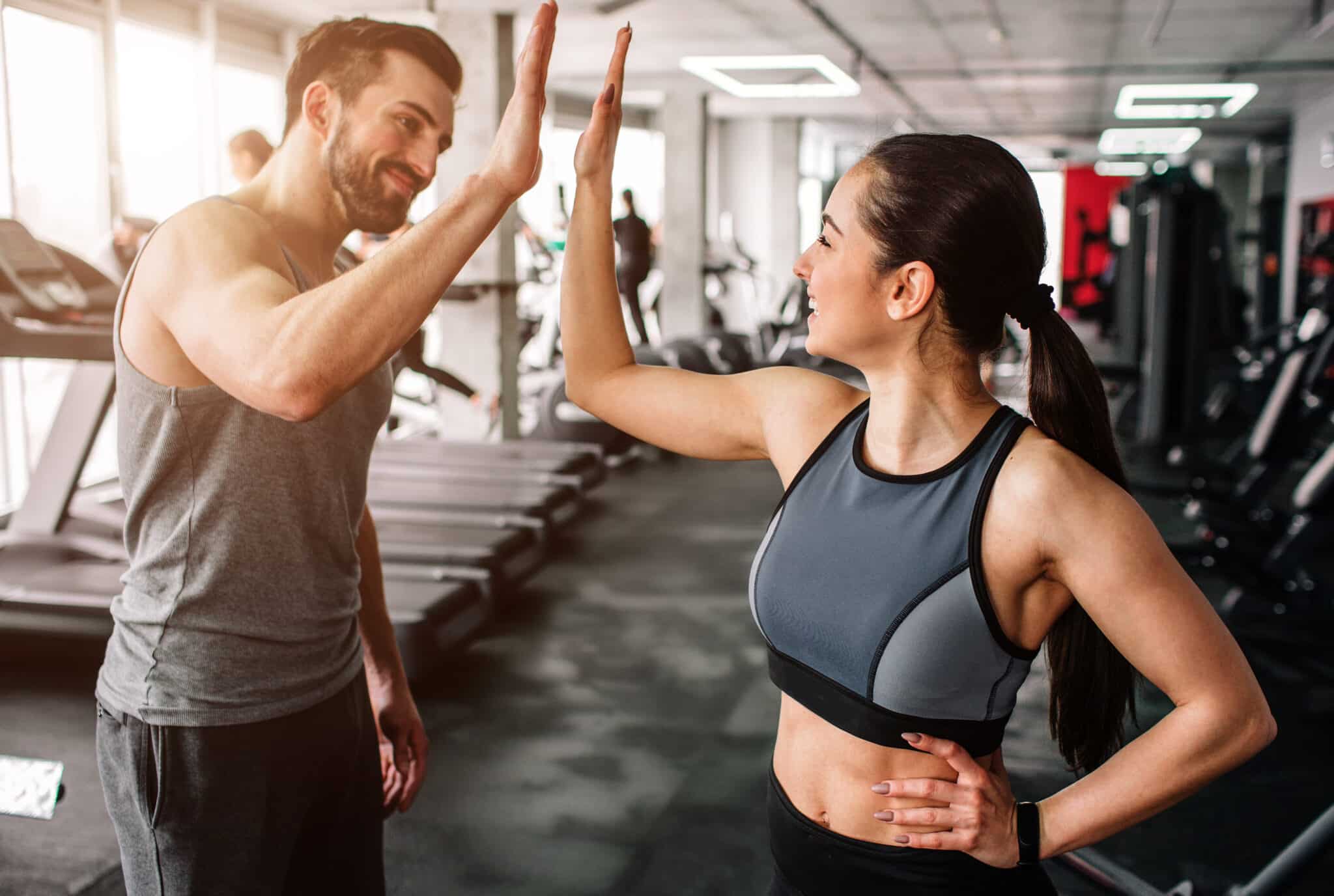 Materials included in this program are:
ISSA Trainer Online Study Materials
Dedicated Student Success Coach
4-Week Fast Track Program
Job Guarantee
Free CPR and AED Certification Course
ISSA Community Membership
Passing Protection With A Free Retest
Online Bootcamp and Study Group
This is the second-tier option for the CPT program and a valuable one. The main addition here will be the nutritionist certification.
All in all, this program package will cost a price of $948, with some occasional deals going on.
The materials included within this program are:
Online Study Materials
Dedicated Student Success Coach
4-Week Fast Track Program
Job Guarantee
Free CPR and AED Certification Course
ISSA Community Membership
Passing Protection With A Free Retest
Online Bootcamp and Study Group
Get 5 Clients in 5 Weeks
Free Nutritionist Course
This is the last tier option for the CPT program, and it comes with the primary in-person experience as the selling point. It can be precious to have in-the-gym expertise and will likely lead to a more successful trainer in the future.
This package for ISSA certification costs a total of $1428, which is high but comes out to a tad less than in-gym experience from other certification organizations.
The materials included in this program are:
Online Study Materials
Dedicated Student Success Coach
4-Week Fast Track Program
Job Guarantee
Free CPR and AED Certification Course
ISSA Community Membership
Passing Protection With A Free Retest
Online Bootcamp and Study Group
Get 5 Clients in 5 Weeks
Free Nutritionist Course
In-Gym training Experience
These are the three main packages that ISSA offers for CPT programs.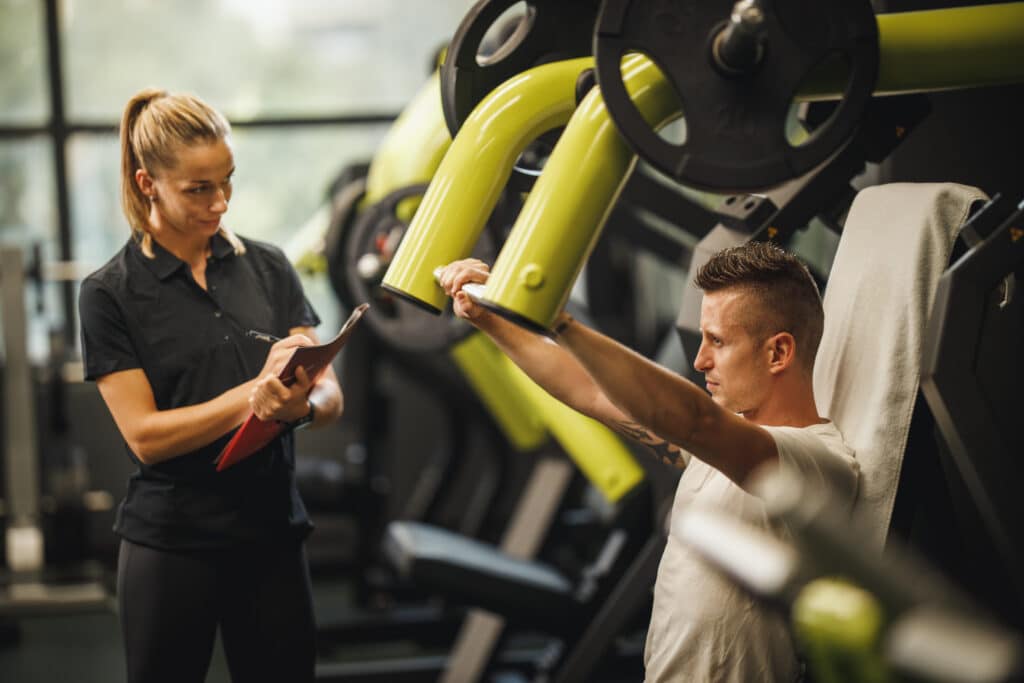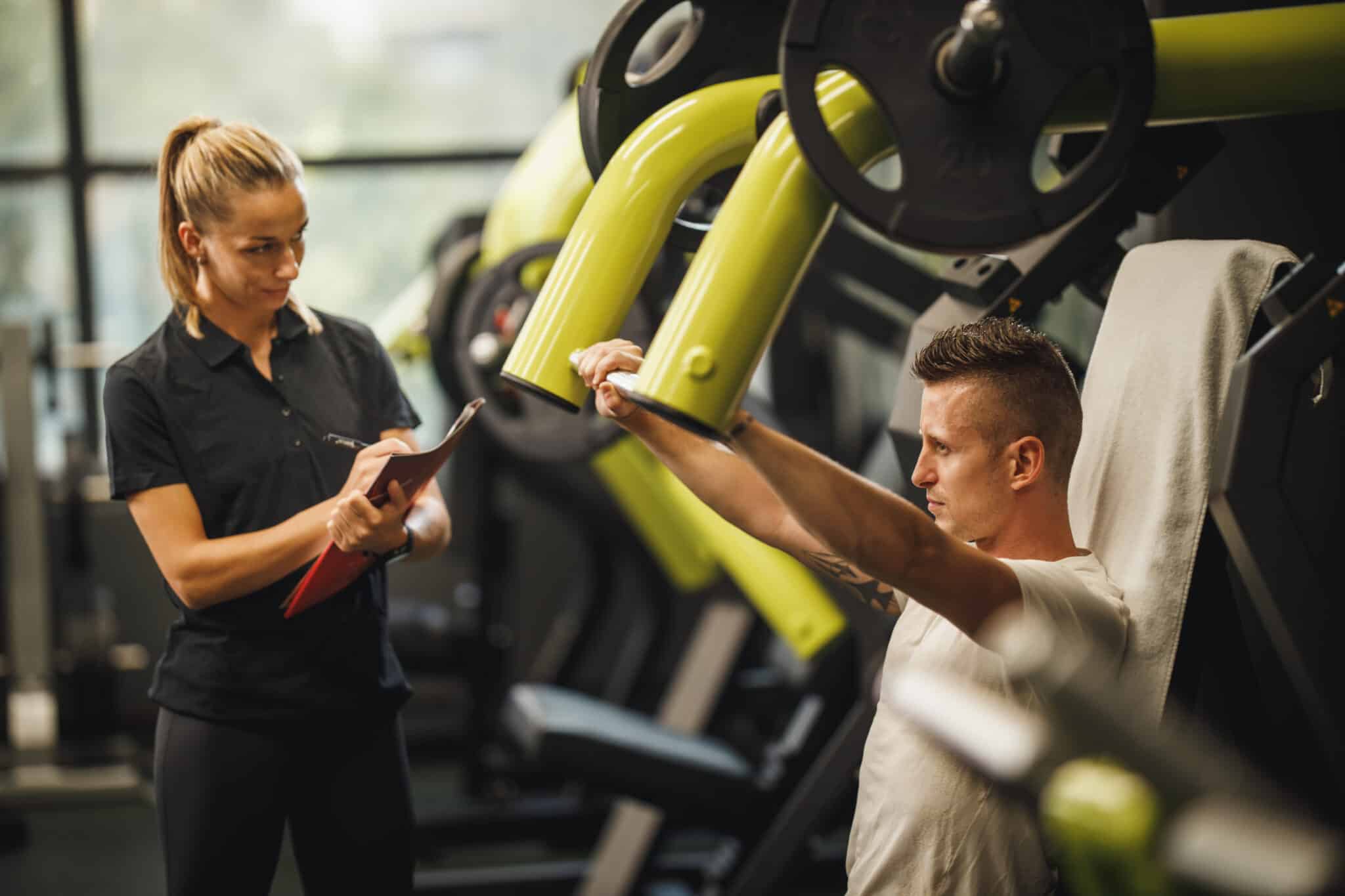 So, is ISSA CPT worth it?
ISSA has some great options when you consider their preferred payment model, and at the end of the day, their study packages provide amazing value to the customer.
The best deal on ISSA by far is the ISSA Elite Trainer Bundle, but the ISSA CPT alone provided great value.
The packages include all primary study materials in all organizations' programs for certified personal trainers.
They contain an out-of-the-ordinary promise that trainers will get five clients in 5 weeks and other guarantees.
Usually, these are more common in programs costing $2,000 or more in the biggest organizations.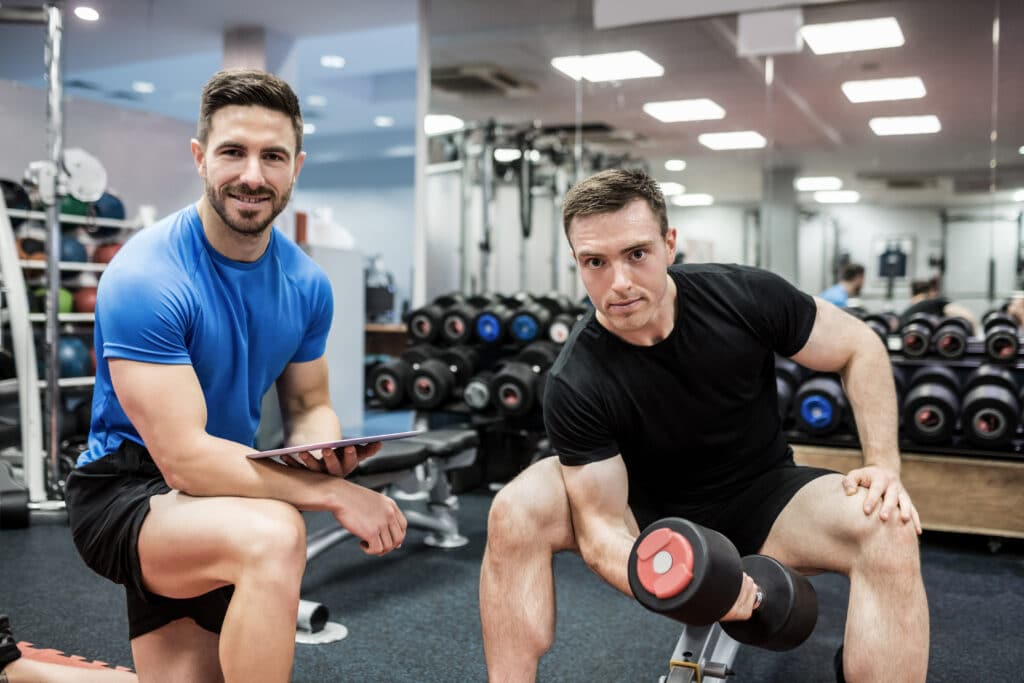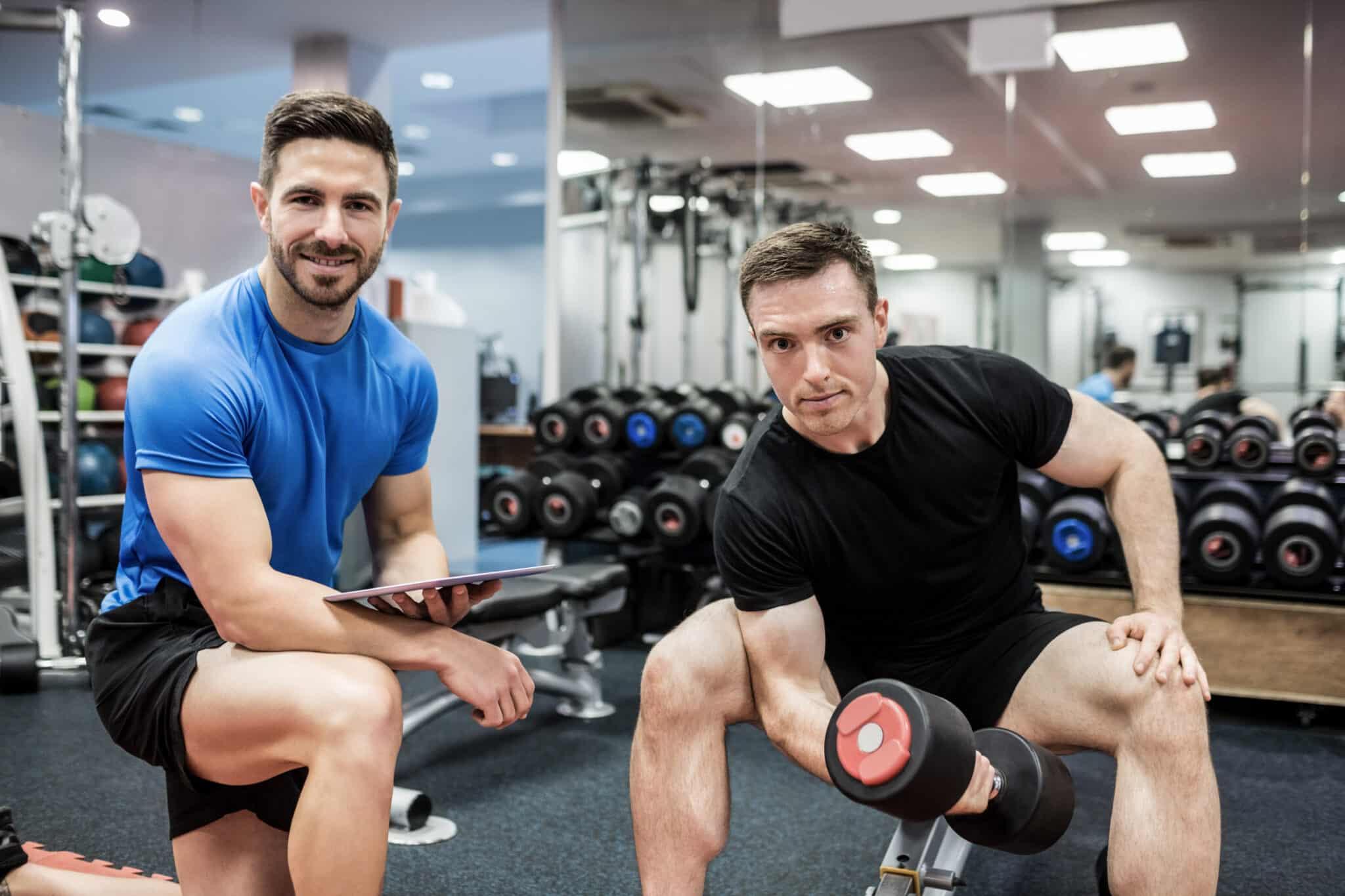 All in all, the ISSA CPT is a great value and maybe one of the best options for future trainers to start with. This is especially true when you consider their amount of specializations.
You can start your ISSA CPT studying today by checking out my free ISSA study guide and practice test, which will give you a better feel for what to expect from the ISSA.
For students of mine who stress about the cost of failing an exam and wasting money on study materials, I recommend Trainer Academy ISSA CPT MVP Study Bundle.
Not only does Trainer Academy offer a complete money-back guarantee on any MVP level study packages, they include many great resources such as flashcards, hundreds of practice questions, and an audio version of the guide.
For my ambitious, career-oriented students who want to maximize their training skills while getting a great deal on materials, I absolutely recommend looking into the ISSA Elite Trainer Program.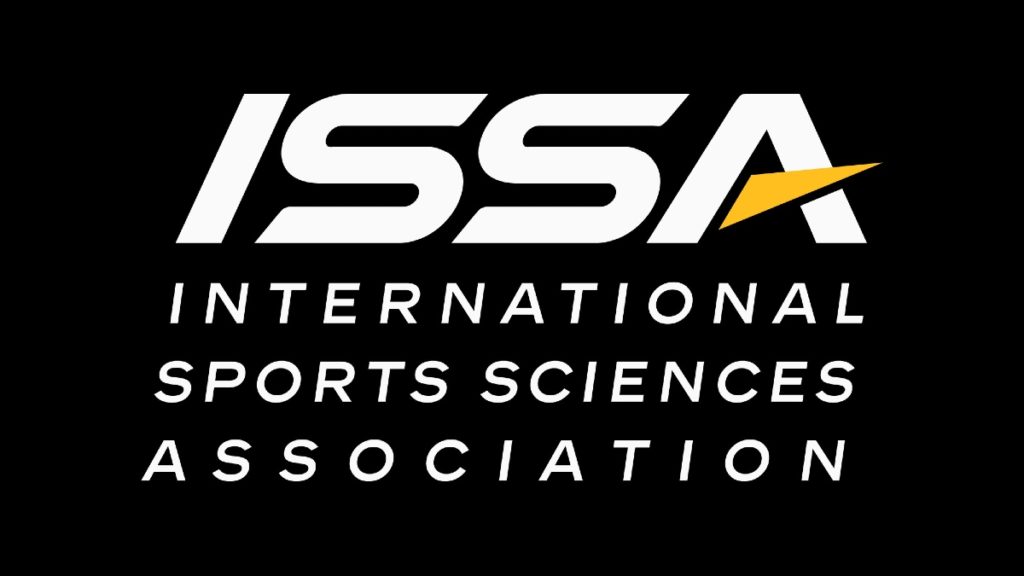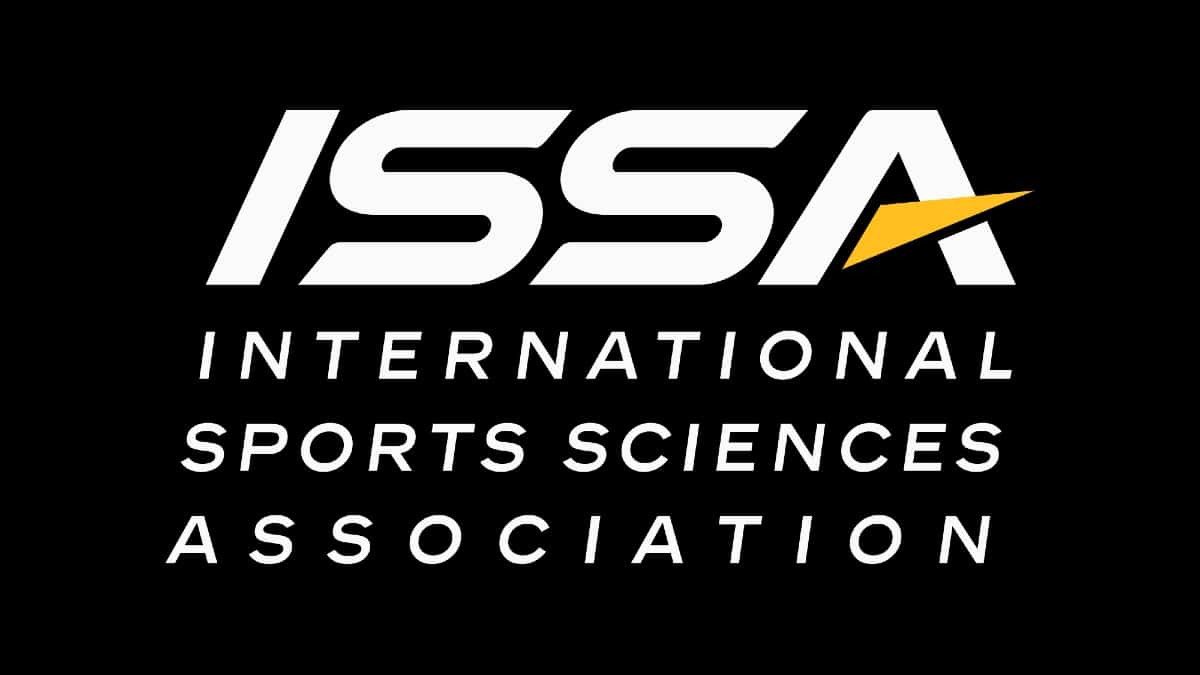 ISSA Elite Trainer Specializations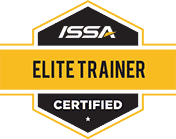 As I've mentioned the ISSA Elite Trainer several times, I want to touch base on some of the specialization options to bundle with your ISSA CPT.
These are the next tier in credentials when it comes to ISSA, offering diverse career opportunities and a guaranteed income boost.
The ISSA Elite Trainer Bundle includes any of the following options on top of the CPT and nutrition certifications,
If you complete the three certifications in your Elite Bundle, it would take care of the next four years of CEUs in a single purchase.
Example ISSA Elite Trainer specializations:
Transformation Specialist
Specialist in Group Fitness
Bodybuilding Specialist
Exercise Therapy Certification
Senior Fitness Certification
Youth Fitness Certification
The amount of knowledge you will have gathered through any of these specializations on top of your CPT and nutrition certification is immense, and will definitely put you in the top tier of trainers when it comes to your career options.
ISSA CPT Certification Exam
The ISSA CPT program has the take-home ISSA CPT exam as well as the harder accredited exam.
This means you can pass your ISSA exam and then pass the accredited exam for a small proctoring fee, which gives you the advantage of having an NCCA accredited exam under your belt.
After doing a comprehensive ISSA test review, I firmly recommend doing the NCCA accredited exam.
One of the interesting things I found during my ISSA exam review is the ISSA essay questions. While most CPT exams only have multiple-choice questions, however, the ISSA includes more complex essay questions that give the exam a slightly different feel.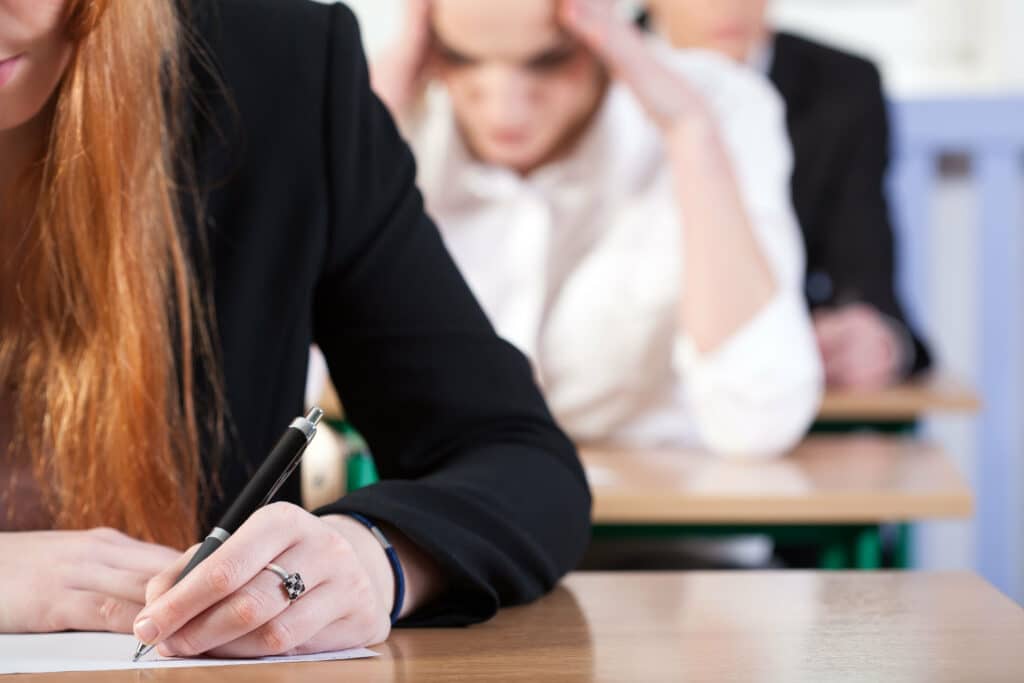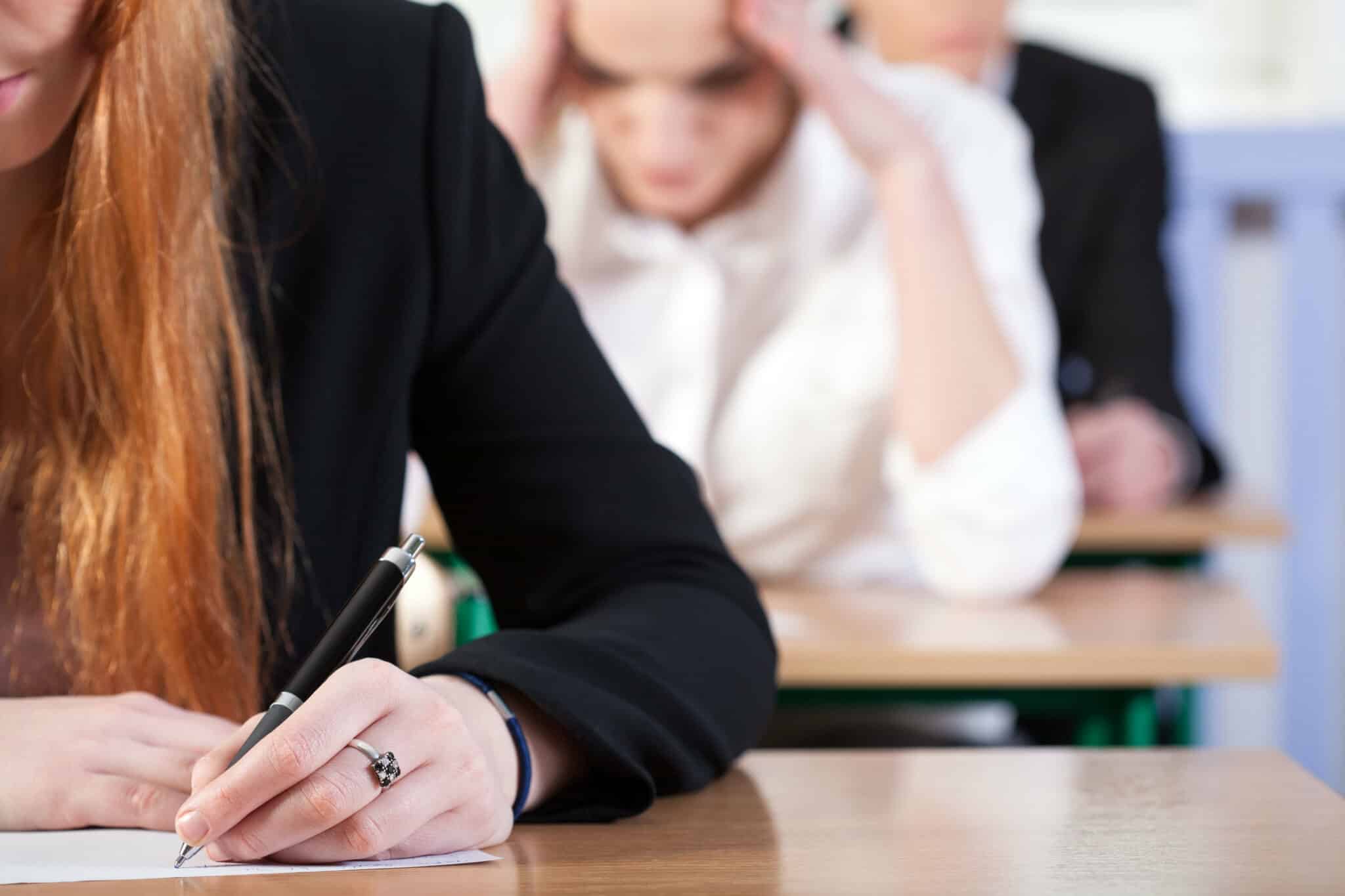 The essay questions are not particularly difficult if you are comfortable answering the multiple-choice parts of the exam.
The ISSA exam is accredited with the DEAC, which is less valuable in the industry, and appears more like a second-tier accreditation.
It is great that they offer their easier ISSA CPT exam along with the option to take the NCCA-accredited exam.
Let's look at both these exams, as they are included with your purchase of any packages.
The ISSA CPT exam is the one that everyone will take, as it does not require the proctoring fee of the NCCA accredited exam. It may be confusing when it comes to the two exam options, so make sure to check out our ISSA exam FAQ for the most common questions that come up.
This ISSA exam contains 200 multiple choice questions, and it is unproctored and self-paced. You can take this in the comfort of your own home and at the pace, you wish to take it at.
You also will receive a free retake on this exam if you fail, but only one.
What is the ISSA exam pass rate?
It is doubtful you will fail the ISSA exam, as it has a 90% pass rate, significantly higher than any other certification in fitness.
Then you have the option of paying the proctoring fee for the NCCA exam and receiving this NCCA accreditation. Employers will prefer this accreditation, as this is the gold standard of fitness and the exam truly tests you on the material without having your book next to you.
The accredited exam will be 140 multiple-choice questions, and it will be proctored by a professional. I would highly suggest going through with this exam, as it will show employers you actually learned during your certification studies.
The pass rate for the accredited exam hovers between 65 and 70%. So it is very important to take your exam preparation seriously.
Now, let's look at what it takes to recertify with ISSA.
ISSA Continuing Education
Just because you get certified does not mean your personal training education is over.
The ISSA requires you to complete ongoing continuing education in order to maintain your status as a certified personal trainer.
To stay current on your ISSA CPT certification, you need to complete 2.0 CEUs, which represents an average of 20 credit hours.
You must also pay a recertification fee.
With ISSA, you will need to complete the process every two years.
You can get your hours for ISSA recertification by completing additional specialist certifications, as well as various other activities that are approved for CEUs.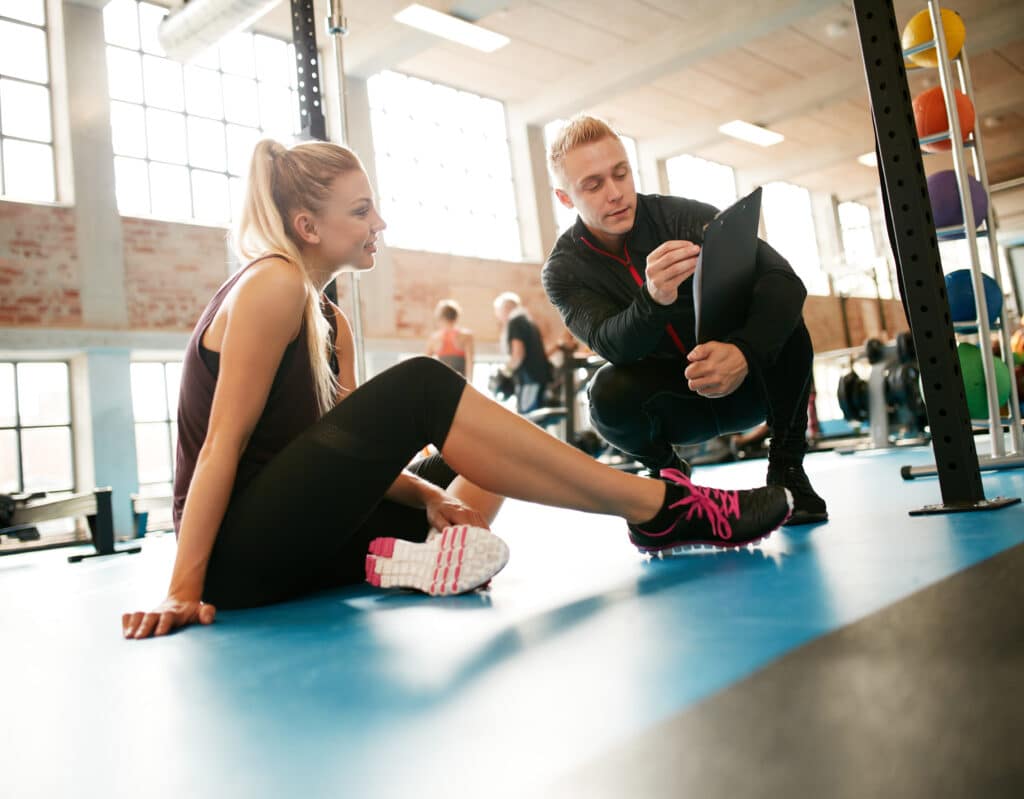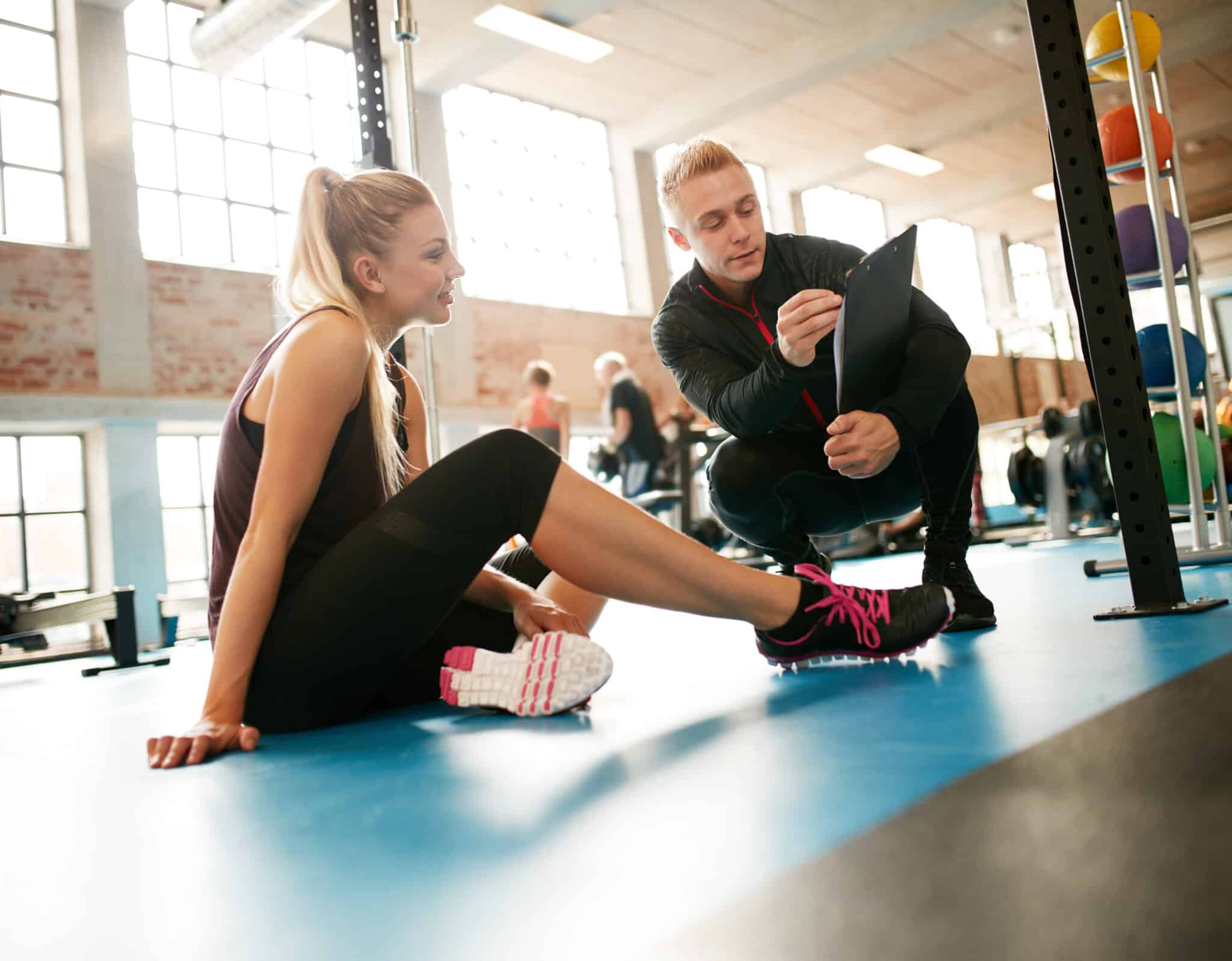 Luckily, the ISSA recertification fee is only $75, which is cheaper than many other organizations' recert fees.
However, this fee does not include the cost of paying for the programs you use as CEU credits.
All the actual programs that give you CEUs are sold separately and can add up quickly to a hefty cost in order to keep your personal training certification valid.
The ISSA Elite Trainer Program is good way to save money on something you will end up paying for regardless – after all, CEUs are a requirement if you plan to be a career personal trainer.
Between the ISSA nutrition coaching certification and the additional specialization offered in the Elite Trainer Package, you are set for the next four years of being a certified personal trainer before you have to worry about further CEUs.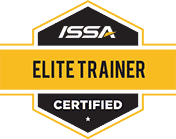 If ISSA is currently running a promotion on the Elite Trainer Certification, it would be a hard bargain to pass up.
PTPioneer Review Methodology
This PT Pioneer ISSA CPT review is based on our expert opinion and these criteria:
Gathered opinions of successful personal trainers within the fitness industry
Comparisons between other top personal training certifications to verify quality and pricing
The usual information coming from new trainers that have passed the ISSA certification exam
Many other CPT certs and entry-level fitness programs
Frequently Asked Questions (FAQs)
In conclusion, the ISSA CPT is a valuable certification in fitness. It would be my first choice for many new personal trainers.
The organization has more specializations than most top fitness organizations, which can be a good selling point for trainers who wish to work with niche population groups.
You will receive excellent skills and knowledge in exercise science, resistance training, and special population training if you go with this ISSA CPT certification.
Make sure to check out PTPioneer for more articles on certification reviews, free study guides, and more. We have other ISSA certification reviews like the ISSA Nutrition Certification Review, which now goes through precision nutrition.
We also give personal trainer tips to enhance your experience of becoming a trainer and after you have become one. You can never have too much help and advice.