The cost for a personal trainer certification is generally between $399 and $1000 depending on the certification, the study materials you purchase, and any promotions you take advantage of when buying the CPT program.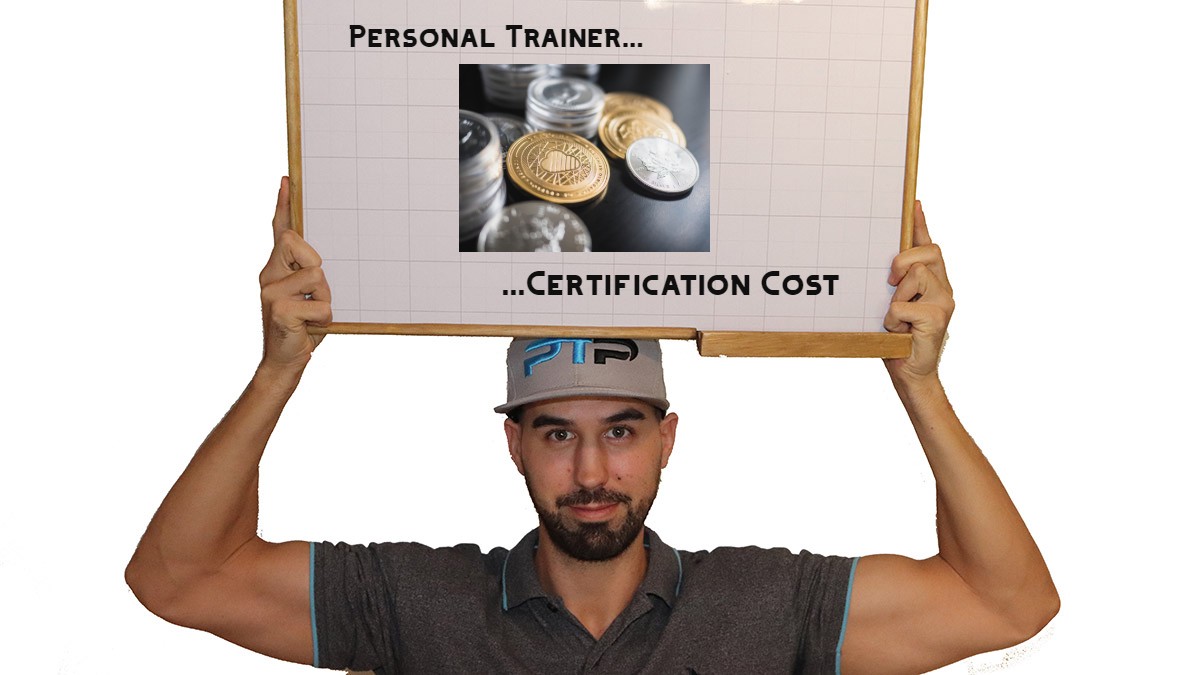 Cost is king, as the saying goes. So when it comes to gaining a personal trainer certification, how much it costs to become a personal trainer is a question whose answer is a huge deciding factor. In this article, I will discuss the cost of the top 10 CPTs on the market.
It's worth noting that there is a strong correlation between how much something costs and the quality it guarantees. This rings true with personal trainer certifications too.
This article will delve into the cost vs. value of the numerous PT certifications.
Aside from this article, you should check out my PT reviews comparing different certifications and the factors influencing their value based on my expert insight.
Also, Read my article on the personal trainer average salary.
I 100% recommend that you take the quiz to help you determine which personal trainer certification is right for your training style. The menu at the top of this page will answer any question related to your personal training.
And without further ado, let's dive right in and check out how cost and quality will help you determine which cert is right for you.
Cost vs Quality – How the two go hand in hand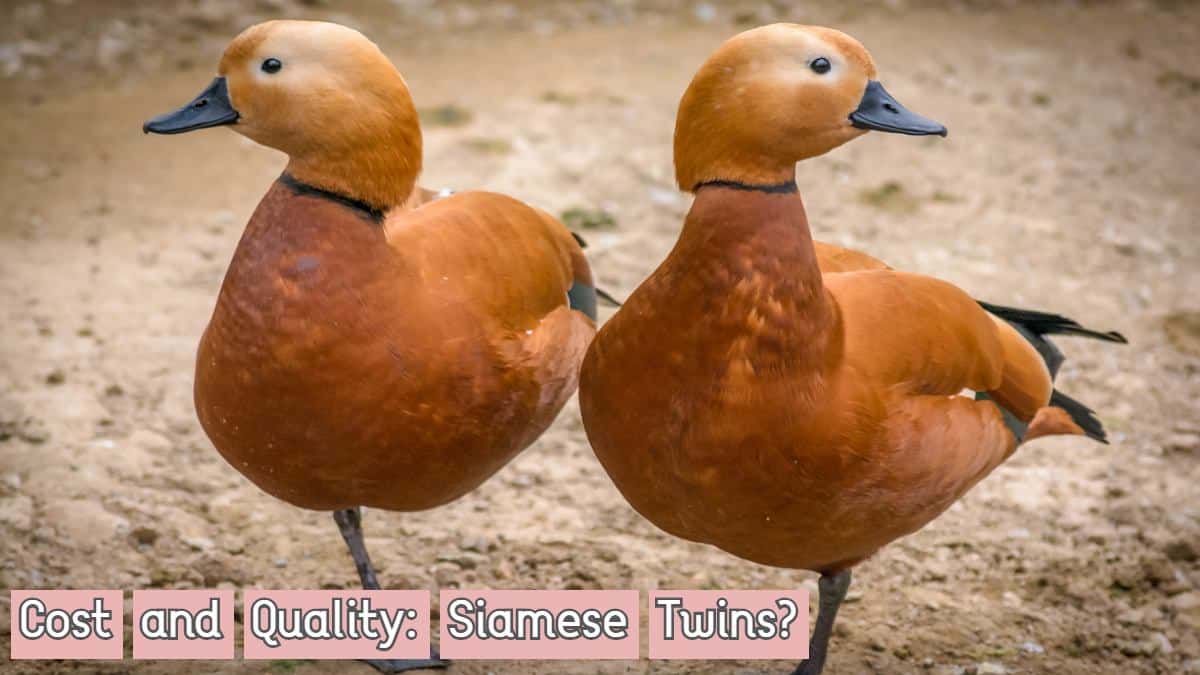 Let's be honest; whatever it is that you're spending money on, you would naturally prefer to spend as little as possible. That's just human nature; heck, that's just nature.
Conservation of resources is one of our default settings, especially regarding money.
It makes sense to begin your selection process by using the cost of a certification as a major determining factor. After all, you're most likely trying to forge a career and thus an income. This means you're not exactly swimming in cash, at least not yet.
So should you go for the cheapest possible option? That really boils down to what you want out of your cert. If you want any cert you can find, then, by all means, go for the cheapest you can find.
The problem is, the cheapest certs are also likely the most inauthentic. Many bogus and scam certifications exist on the internet at a steal. It's a numbers game, so the more people buy into them at a ridiculously low fee, the more they catch… and chachin! It's money in the bank for them.
For you, you'll end up with a pretty useless piece of paper if they even bother to provide you with a certificate. You also won't gain that much-applied knowledge; ultimately, you'll go unnoticed and unrecognized in the industry you aim to be a part of.
Knowing this should put things in perspective when negotiating between your wallet and investing in any real opportunity for a rewarding opportunity.
Big tip: always look at value and not cost. Value is the relationship between what you put in vs. what you get out. In this case, how much you pay vs. what quality of knowledge and credentials you'll ultimately gain.
In my experience watching thousands of personal trainers succeed in the fitness industry, the certification that generally led to the most success is hands down the ISSA Certified Personal Trainer Certification.
From a value perspective, you can take advantage of the ISSA Elite Trainer deal, which bundles the ISSA Nutrition Certification, ISSA Personal Training Certification, and a third ISSA certification of your choice.
In effect, you get a completely free ISSA certification when you opt for the Elite Trainer package.
You should check the ISSA website for any current deals, if you can stack a discount on the Elite Trainer package, it's a tough one to pass up.
Chase Value and not Cost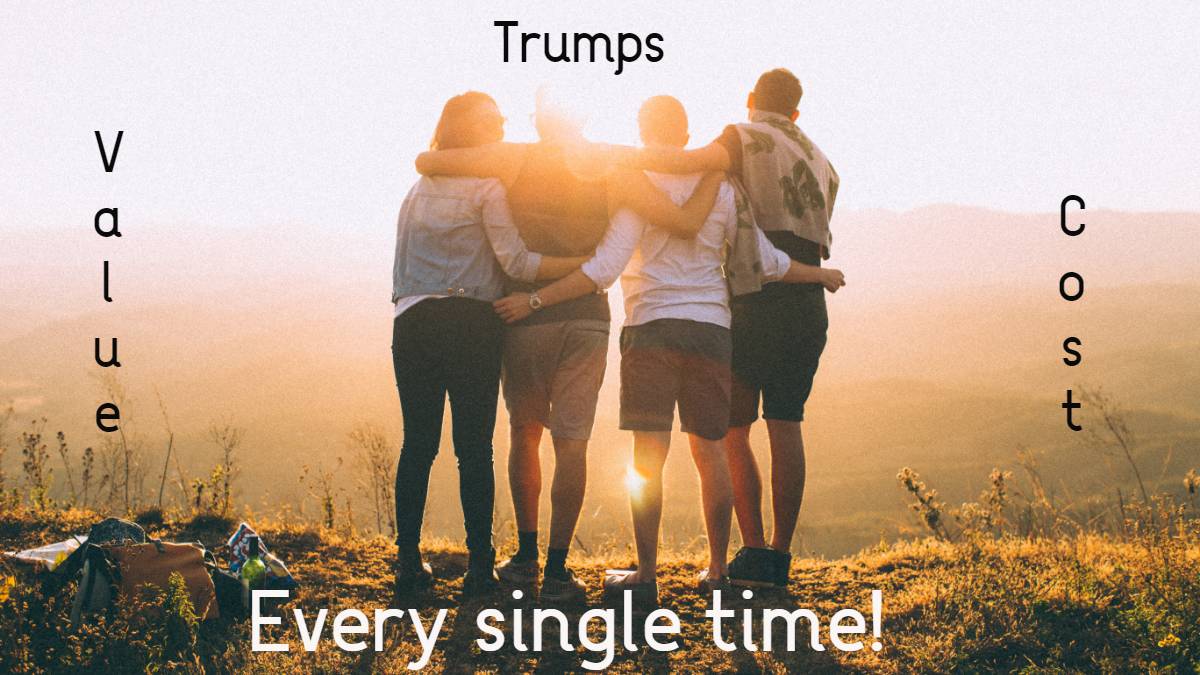 Try to be open to all factors presented by a certifying agency to be able to justify the cost. Here's a quick rundown of what you must keep on your radar.
Accreditation
This is a biggie. Accreditation is what separates the bogus certs I just mentioned and the real deal industry badges of honor.
Accreditation is to a personal trainer certification what a personal trainer certification is to a personal trainer. It's a mark of verification, authenticity, and credibility.
Two main bodies provide accreditation in America, the National Commission of Certifying Agencies or NCCA and the Distance Education Accrediting Commission or DEAC.
These two bodies are headed by a panel of top industry experts with a wealth of experience and credibility in the fields of sports medicine, strength, conditioning, and exercise science.
When looking at a PT certification or any other cert in the realm of health and fitness, the first thing you should look out for and consider is accreditation.
Exclusive PTP CPT Offers



Gold Standard Cert

Most Popular Cert

Best Study Materials

A Good Option

A Good Option

Best CPT for you?

Industry Reputation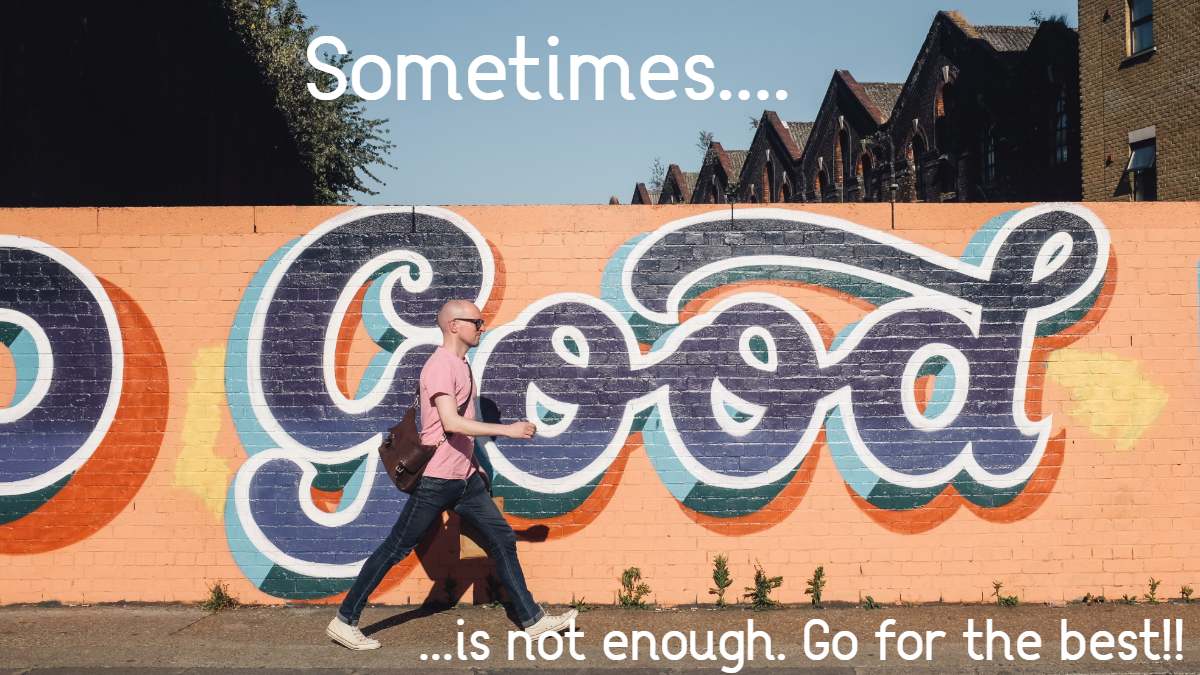 This is sort of an expansion on the value of accreditation in that you want to get a cert that is recognized for and by experts.
What I'm referring to by industry recognition is the popularity, reputation, and relevance of certification concerning all career fields and potential employers, such as gyms and sports teams.
Even if accredited, certain certifications might not be right or highly regarded for certain careers or employment opportunities. For example, certifications such as ACE CPT or NASM CPT, e the two most popular accredited certifications currently available, wouldn't qualify you for a pro athlete conditioning specialist. For that, you would aim for something like NSCA CSCS.
Re-certification Period
This determines how often you have to re-certify yourself to maintain your credentials. Most certs have a 2-year period between re-certifications. Some do have a longer period in between.
The recertification will show you how often the value of knowledge is revised to keep up with continued education and new scientific findings. This is a decision that depends on what you ultimately want to accomplish.
I suggest getting a certification with a longer recertification period if you want to get your foot in the door with a certain gym. On the other hand, if your overall goal is to equip yourself with cutting-edge personal training knowledge and information, or if you want to become an authority in the personal training space, you should definitely go with one that requires you to get recertified frequently.
Exam Difficulty
The last consideration is the challenge barrier required to pass and gain certification.
A general rule of thumb is that the more difficult the exam is, the more valuable a passing grade will be and, subsequently, more recognition and credibility.
In this instance, you still have to weigh whether the cert ultimately serves your purpose. A hard cert doesn't necessarily mean the right cert for you. But it certainly is a mark of quality and, thus, value.
With that being said, I've compiled a ranked list of the best PT certifications based on cost. I've selected these because I've recognized them as valuable in all other important aspects, so now we will break down the cost. Take a look at my article on the easiest personal trainer certifications.
Personal Trainer Certification Cost Ranking: Top 10
The following are my top 10 personal trainer certifications ordered by certification quality and value. I have provided the price next to each for your convenience when comparing each.

ISSA is a relatively unique certification, being one of the few with a truly international approach. It is, after all, the International Sports Science Association. This cert is around $499 for the best value package, which may fluctuate.
ISSA has a global presence and can be completed outside the United States. That's mainly because it's a predominantly online course. It is also uniquely accredited by DEAC and not the NCCA. The difference between the two is that the DEAC is geared towards distance education certifications which is the case with ISSA.
Another peculiarity is the open-book test policy, which is probably the reason why the passing rate for ISSA is around 90%. I find this to be a drawback, but many people like the practical nature of some sections and the extra focus on the business aspect of personal training. For this reason, I can totally justify the cost.
Check out the current price for the international sports sciences Association here.
ISSA often offers a special deal if you purchase multiple certifications. For example, their elite trainer package includes their CPT, nutritionist certification, and a third certification of your choice for only $999, bringing each certification down to $333. This is a fantastic deal. Check out the current price for the elite trainer package.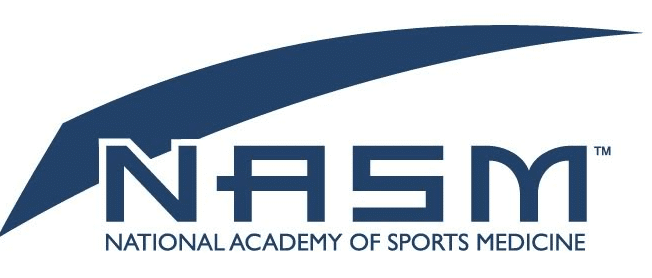 NASM is by and large considered the most popular personal trainer certification, coming in at $799 to register for the exam and essential materials. It is an industry heavyweight, and almost any opportunity as a general personal trainer you're looking at will welcome you with open arms as a NASM certified trainer.
It's also the most expensive, as you can tell by the placement on this list. $799 is as much as you would ever pay for a PT cert. Anything higher, and you're looking at the more specialized categories akin to a sports medicine degree.
NASM offers a robust insight into corrective fitness protocols, allowing you to work with special population groups.
The exam presents you with a reasonable degree of challenge, but nothing a decent amount of prep won't get you through with a 64.3% pass rate.
The NCCA accredits NASM and has years of top industry recognition. The NASM community is also a great way to network and grow your career as a professional trainer.
I have a full review of the NASM CPT here and other articles where I compare it to other great certifications. I'll definitely say NASM is worth every penny, despite being the most expensive.
Check out the current price of the National Academy of sports medicine here.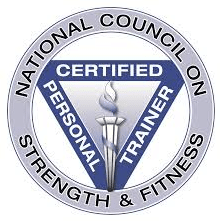 This top-tier certification will cost you $499 for the total registration and essential resources. The price often fluctuates based on updated structuring, promos, and special discounts.
NCSF is another NCCA accredited cert with high standing in the industry, allowing you to forge a lucrative career.
Exclusive PTP CPT Offers



Gold Standard Cert

Most Popular Cert

Best Study Materials

A Good Option

A Good Option

Best CPT for you?

The exam itself is quite challenging, with a 57% pass rate for first-timers. However, it is supported by a diverse array of awesome study resources, including live workshops priced accordingly.
If you want to know more about NCSF's pricing options, check out their website here, and if you want my personal take on the cert, I've done a review you can look at he

ACE is one of the most popular certifications out there. Often neck-in-neck with NASM in terms of reputation and credibility. ACE provides a well-rounded general approach to exercise science and its business of it. So if you have one of these, you're basically in.
To register for ACE with all the bells and whistles, you'll be spending around $599, making it a pretty reasonable offer for what you're getting. With a 64% pass rate, you shouldn't struggle to make the grade. And with the high-quality study material on offer, test prep will be an awesome in-house experience.
Like most other certs, ACE has multiple-tier packages that differ in cost based on what study and support resources you decide to pack in, as well as occasional discounts and seasonal offers.
ACE is also a non-profit and stands for improving health and wellness through correct exercise and nutrition. You'll be joining the ranks of over 50,000 certified members with NCCA accreditation.
If you want to learn more about ACE, check out my full review article here. Check out the current price of the American Council on Exercise here.

This is one of the most affordable certifications you can pick up. The National Council for Certified Personal Trainers of NCCPT can come up to between $399 and $478, depending on what package you go for out of the 3 primary ones.
There are also regular discounts and promos. Check out the NCCPT site here to find out current deals.
The certification is a fusion of 34 certification sources, emphasizing more corrective concepts of strength and conditioning science. It's one of the few certifications focusing on balance and stability to optimize general performance.
It is highly regarded and accredited by the NCCPT, opening you up to many employment and career opportunities.

Next up, we have the NSCA CPT presented by the National Strength and Conditioning Association. One of the older and more established certs, NSCA is well-known for its heavy emphasis on performance strength and conditioning. That means this cert will prepare you for the big leagues regarding performance optimization training.
The NCCA accredits NSCA CPT and costs $712.80 for the full program and study materials. In my opinion, the study material you'll get for that value is a bit weak. To adequately prep for a challenging exam, you'll need a lot more than what NSCA brings.
Passing this, however, is an immense triumph and will see you grow into your own as a great trainer.
You can read more on the NSCA CPT here and also check out some of my comparisons between the NSCA CPT and other awesome certifications.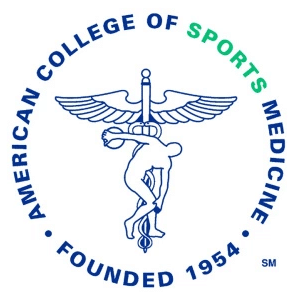 Now let's have a look at ACSM, which is coming in at a grand total of $521 for exam registration and all the essential study and support materials suite. ACSM comes with many extra study resources, all priced differently. Have a look at their site and check out the options available here.
The general heritage of this certification is owed to the fact that it's the oldest certifying agency of all and the second to receive an NCCA accreditation.
ACSM is also a hub of continued research and development in sports medicine, leading the charge in many pioneering studies that form part of the syllabus of most other top-tier certifying institutions.
With this said, an ACSM cert is not just a qualification; it's a mark of prestige. If you also factor in the relative difficulty of this exam, it's clearly quite an accomplishment and is recognized as such.

NESTA, which stands for National Exercise & Sports Trainers Association, goes for $477 for a full certification package and $299 for just the exam. As a relatively new certifying agency, it's fascinating to see how NESTA has advanced so quickly, both in the quality of knowledge it delivers and the extra resources it provides for professional trainers.
The lack of an adequate suite of study material is a drawback, but the exam is easy without much prep, so I suppose that cancels out.
NESTA is accredited by the NCCA, as with most other certs here. If you want to learn about NESTA's current fee structures, check out their site here. For a full breakdown of what this certification has to offer, have a look at my NESTA review right here.

The National Federation of Professional Trainers or NFPT. To get certified, you'll have 3 options to choose from. The Exam-Only option, the Standard Package, and the Premier Package.
The standard and premier packages cost $249 and $349, respectively. The exam-only option is not something I would recommend unless you have a deep, applied understanding of the content through experience or other higher-learning programs.
The NCCA accredits NFPT and is a highly regarded industry certification. Check out my full review on NFPT here. You can also have a look at their official site for up-to-date cost information.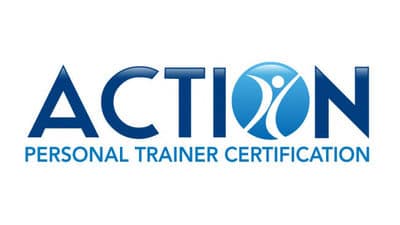 This is the newest and cheapest certification on this list. It comes in at $99 for the certification and exam registration. This makes it the only double-digit cost on this ranking, but doe's such a low price still hold a degree of quality and credibility?
Well, according to the NCCA, it does. ACTION gained its accreditation only in 2014, but accreditation is accreditation.
Because ACTION is so new, it's still finding its feet when it comes to delivering the best quality learning outcomes and refining its study material.'
This is a great cert if you're already certified and is a quick and cheap way to add a bonus notch to your belt. If you're a newcomer, I advise one of the more robust and well-established certifications like NASM or ACE.
Check out the ACTION site for more details on pricing and course structure.
And that's your top 10 general personal trainer certifications, ranked by cost from the most expensive to the least. If you do feel like specializing, though, several other certifications offer a special focus on other aspects of health, fitness, and performance science.
Specialized Trainer Certification Cost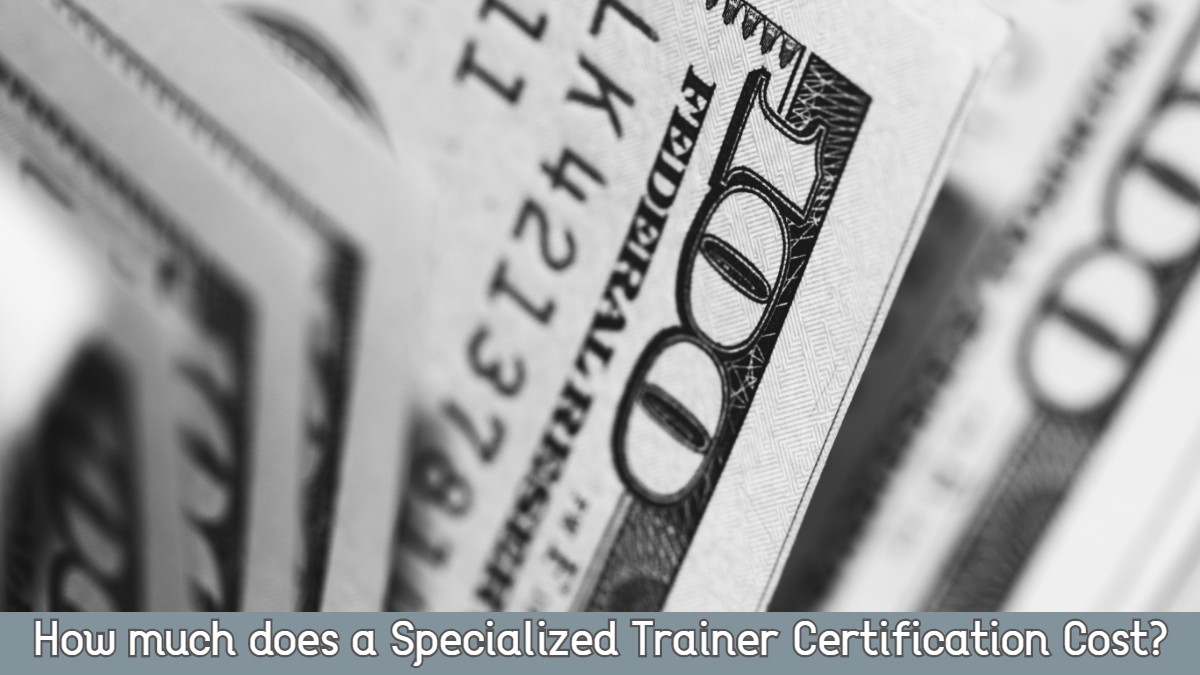 This section will give you insight into what you'll be forking out on your quest to specialize, just as we've covered the general trainer certifications.
The NASM CNC (Certified Nutrition Specialist) is one of the best nutrition specialist certifications you can get. It covers a broad spectrum of nutritional concepts and will enable you to apply what I consider a more important aspect of health and fitness than exercise.
The CNC will set you back $899 for the program and exam registration. Because of this relatively hefty cost, you can be assured that you're receiving expert-level nutritional education.
Check out more on the NASM CNC in my review here.
NASM PES.
As a Performance Enhancement Specialist (PES), you'll be primed to deal with professional and elite-level athletes. This certification has multiple tiers ranging from $699 to $799 and finally to $999, depending on your choice.
This cert is often compared to NASA and ACSM specialized certifications, and with the NASM name behind it, that makes total sense. Check out my full breakdown of the PES here. I also have some awesome, free exam prep material for the PES.
The CES is on par with the PES in terms of specialist recognition. The only difference is the CES focuses on corrective exercises while the PES focuses on boosting athletic performance.
The NASM CES has a similar price structure to the PES, starting at $699, with the top tier package going for $999. Check out my review for more details on this cert.
NSCA CSCS
The CSCS is one of the top-rated specialist certifications you can get. It equips you to deal with elite-level athletic populations such as college and pro athletes. The pricing structure varies based on whether you're a registered member of NSCA.
The cost is $260 for members and $445 if you're not a member. The real kicker is the retest fee you'll have to take if you fail your current attempt. This will earn back a further $260 for members and $395 for non-members. The crazy thing is you have a high probability of needing to retake it owing to the high level of difficulty of the exam.
My best advice is to prepare hard for this exam. Check out my CSCS exam prep guide and full review to get you on the right track.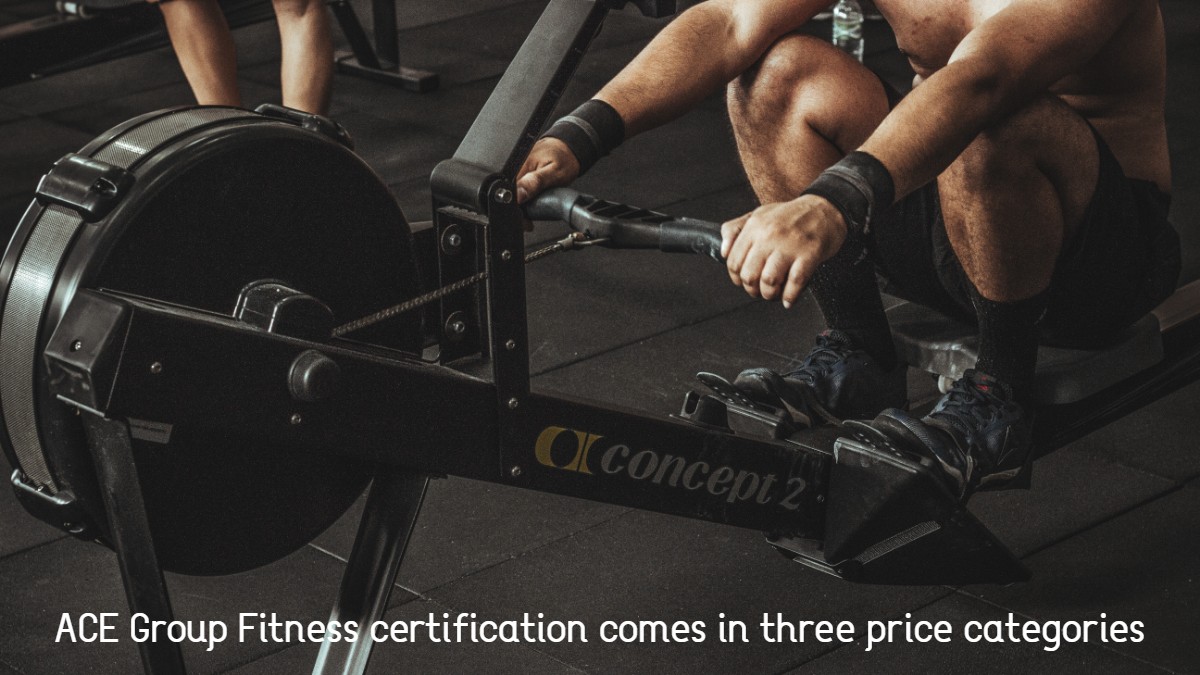 This certification is designed to equip you when dealing with groups of multiple trainees. Some of the biggest certifying agencies often overlook the different approaches required for training groups instead of 1-on-1 coaching scenarios.
It costs $299 for the Pro Essential package, $499 for the Pro Plus package, and $699 for the pro advantage package. Check out my review of this cert right here.
NASM Group Exercise.
NASM brings it to the table once again with this group fitness certification. Just like ACE's Group Fitness Instructor, this cert will enable you to approach groups effectively.
Also similar to ACE is the 3-tier pricing package. Self-Study, Premium Self-Study, and All-Inclusive go for $299, $399, and $499, respectively. Check out their website for more info, as they regularly run discounts. Also, have a look at my full review of the NASM Group Fitness certification.
PT Certification Cost Conclusion
If you still haven't done so, take the quiz to see which personal training certification is best for you.
Overall, regardless of the personal training certification cost, my overall three certifications are:
And, if ISSA has a special deal to get the elite trainer program for only $999 ( three full certifications), this is the best overall bang for your buck, in my opinion. Check out the current price for the elite trainer program here.
So there you have my breakdown of certification costs for general PT certifications and the more specialist ones.
I can't say it enough, but your main deciding factor should be value and not cost, and the best way to figure out the value is to figure out what you need to pursue your career. I suggest you take this quiz to help you decide.
I'd love to know your thoughts and hear if you have any questions not answered in this article, so make sure to drop a comment below.