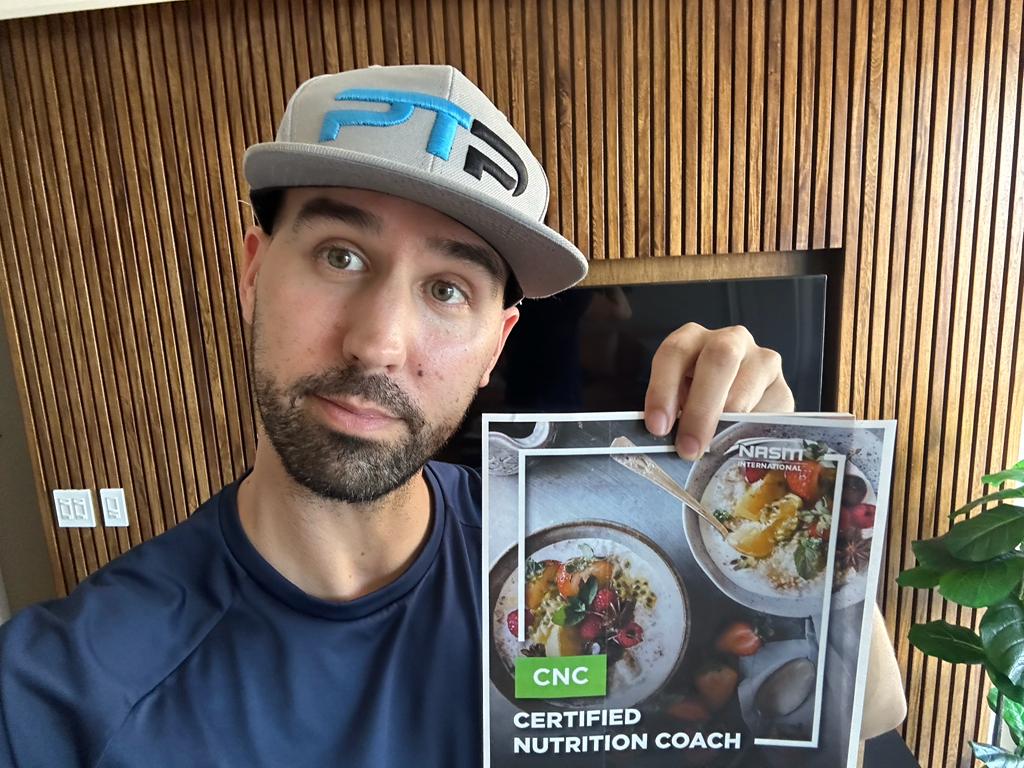 Welcome to my full review of the National Academy of Sports Medicine Certified Nutrition Coach (NASM-CNC). This review is based on my experience taking and passing the NASM CNC, utilizing my many years as a nutritionist and fitness professional in the industry.
Our PTPioneer staff team includes several coaches certified through NASM and the other nutrition organizations and together we bring you the best possible review of the NASM nutrition program.
In the NASM nutrition coach article, I break down the NASM-CNC certification along with the following aspects:
Organization info: pricing, packages, prerequisites
Program and textbook quality
How does the NASM-CNC compare to other nutrition certifications
If you have yet to complete your personal trainer certification, I highly recommend you take the quiz to find out which CPT certification is best fit for you to obtain before taking the NASM-CNC.
With that said, when you finish my NASM CNC review, you'll know whether this is the right nutrition certification for you.
Let's dive in!
What is the NASM Certified Nutrition Coach Certification?
Although most of us hate to admit it, if there's one great tip for beginner personal trainers, it is that optimal results cannot be achieved by exercise alone!
Furthermore, what personal training clients do outside of training matters much more, but it is entirely up to them.
They can go home and eat healthily, or they can go and eat junk food and drink the kind of empty calories that many people find in sugary drinks and soda.
Proper nutrition plays a more significant role than exercise regarding the results your clients will see.
Good coaches help clients develop healthy eating habits outside of the gym thanks to proper guidance.
This way, clients can achieve their goals and even have better workouts.
Teaching clients lifestyle changes to keep throughout their lives and potentially pass on is special!
If you are wondering how to become a certified nutrition coach, starting with the NASM CNC is a great plan.
Formerly known as the NASM Fitness Nutrition Specialist Certification (NASM-FNS), the newly developed and more sophisticated NASM-CNC program provides everything to help maximize your client's success and path toward optimal health.
As a NASM nutrition coach, you can answer your client's questions and address their types of real-world nutritional problems.
You'll provide clients with top-notch nutrition education and implement coaching strategies that address issues such as obesity, body composition, and lifestyle approaches to disease management.
Also, the NASM nutrition certification can be used as an additional service, earning you more money.
While good trainers help clients in the gym with proper fitness instruction, great trainers can motivate clients both inside and outside of the gym.
While there are many other nutrition certifications for personal trainers, the NASM certified nutrition coach is among the first you should consider.
I also recommend considering getting the NASM personal training and nutrition certification if you are not already a certified personal trainer.
If you want to become a personal trainer, I recommend finishing your CPT before starting the NASM CNC.
It does take longer to become a personal trainer than it does to become a nutrition coach, so I do recommend starting your NASM CPT studying as soon as possible.
Also, becoming a health coach is a related specialty that works well with a personal trainer and nutrition certification.
NASM CNC General Information
Study program cost: $899 ($539 on sale)
Prerequisites/Recommendations: None
Exam passing score: 70%
Average completion time: 1 – 3 months
NASM credibility and reputation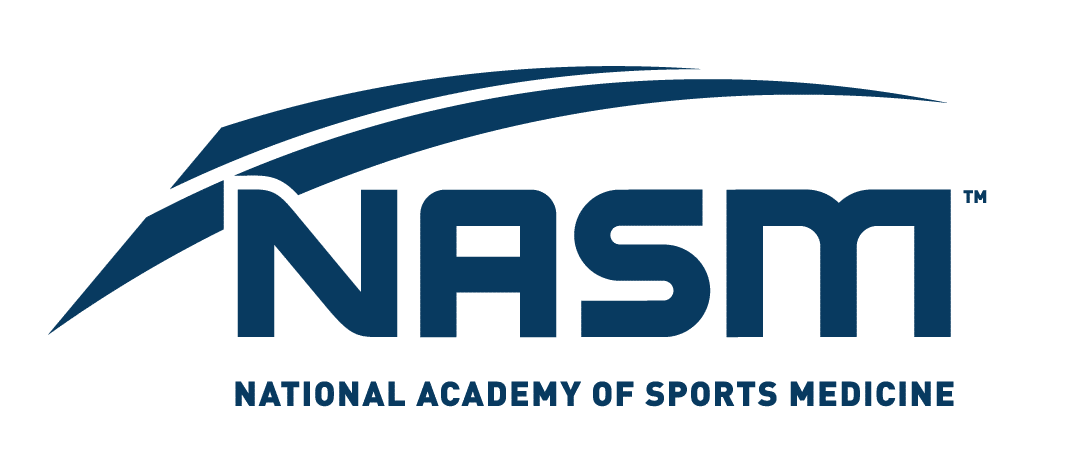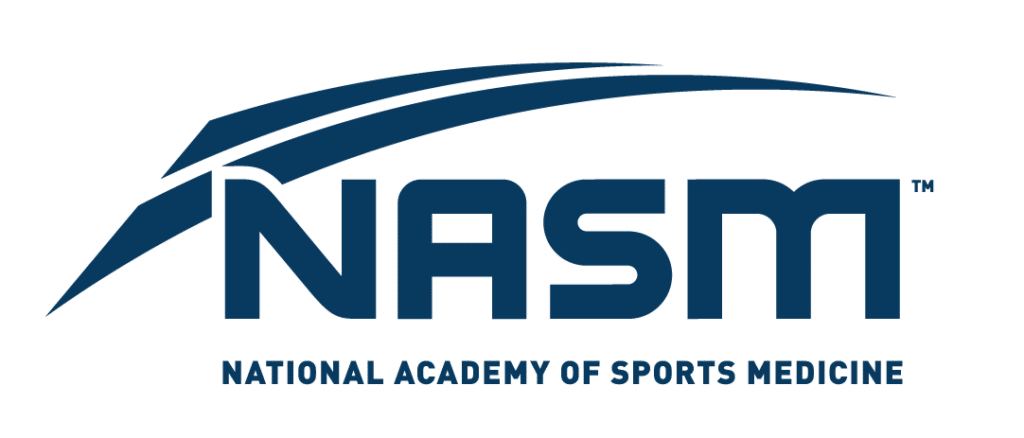 The National Academy of Sports Medicine, or NASM, is a top fitness certification provider, founded in 1987.
Since 1987, NASM has grown into one of the largest certification organizations, certifying over a million fitness industry experts.
Besides the Certified Nutrition Coach, NASM also offers many other courses like their Weight Loss Specialization, Personal Training Certification, and Corrective Exercise Specialist. They have course bundle options as well, which include multiple certifications like their Elite Trainer package.
Is the NASM Certified Nutrition Coach worth it?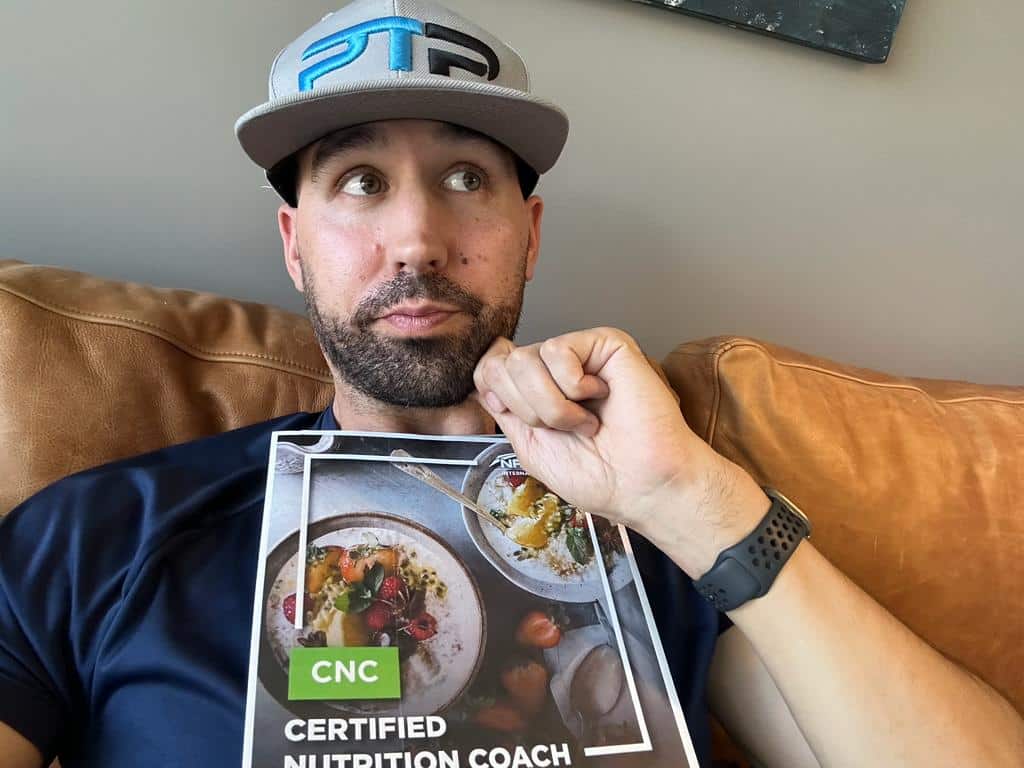 Yes, the NASM Certified Nutrition Coach is worth it for both trainers who want to learn more about nutrition. This is one of the most comprehensive nutrition programs out there, with over 700 pages of content giving you all the tools you need to coach nutrition.
Pros
Most reputable certifying organization
Densely-packed textbook and handouts
Excellent digital portal
Cons
Fairly expensive
No NCCA accreditation for this specific cert
NASM vs. other top nutrition certifications
NASM is the biggest name in the business. However, other nutrition certifications and specializations include offerings from ISSA and ACE and Precision Nutrition.
The ISSA Nutritionist is pretty solid overall, and it has the best business skills coverage.
The ACE Fitness Nutrition Specialist (ACE-FNS) is less complete than NASM, from a science perspective, but I think it does have the edge in terms of behavior change concepts.
Precision Nutrition is the most hyped up program and while they do have a great network of online coaches, this is my least favorite option, no question. Apart from being the most expensive, it has the least science content in this nutrition certification.
When it comes to these nutrition courses, I'd recommend NASM or ISSA.
Who is the certification meant for?
The NASM CNC is designed to teach fitness professionals about the science of nutrition and the scope of practice a trainer or coach can act in to help his or her client's individual nutrition questions and needs.
This is not a dietitian course. This means your area of expertise does not allow you to prescribe specific diets or treat clients with nutrition-related diseases (like diabetes, for example).
Exclusive PTP Nutrition Offers



Gold Standard Cert

Most Popular Cert

Best Study Materials

A Good Option

A Great Option

Best Cert for you?

Great for
Personal trainers wanting to learn about nutrition
Fitness professionals who would like to be a nutrition coach
Not great for
People who want to be dietitians
NASM CNC course costs and options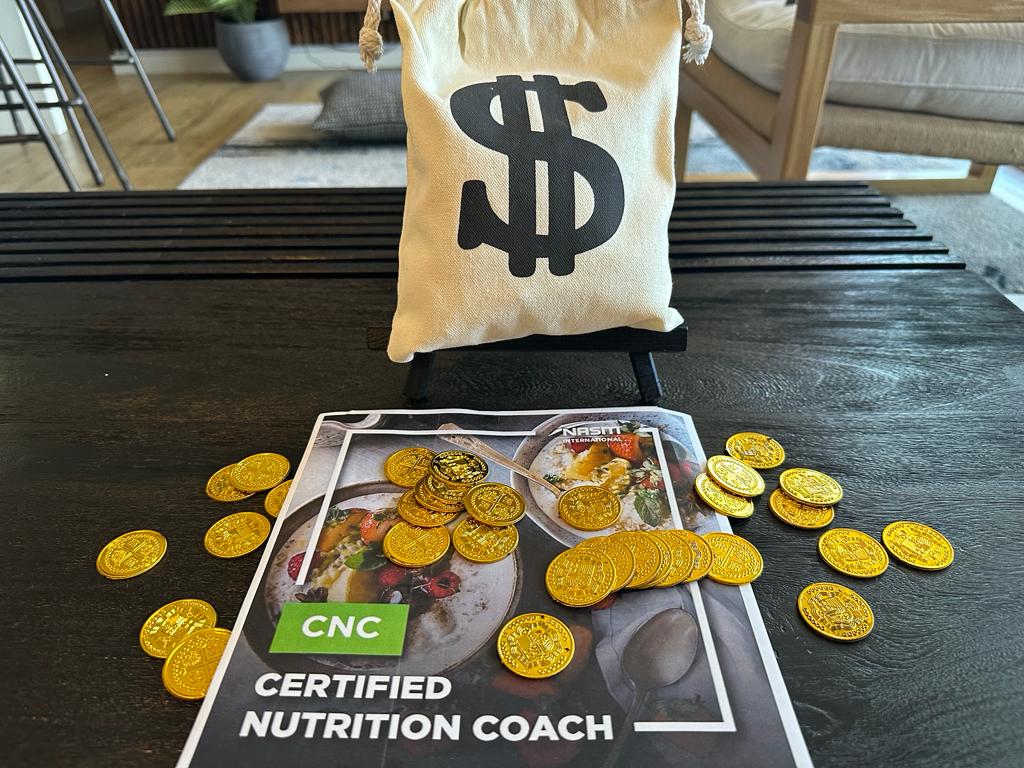 Regarding nutrition certification for personal trainers, the NASM-CNC is in the mid-to-high range, coming in at $899 before any promotion specials. With these, right now the price is $539, but that could change.
This NASM nutrition certification cost is pretty average for a high-quality certification compared to others.
In the comprehensive NASM online course, you get the following features:
1.9 NASM continuing education credits (CEUs)
24 in-depth chapters
Chapter quizzes
Over 40 high-quality lecture videos
Over 200 downloadable handouts and infographics
High-quality, user-friendly digital portal
NASM nutrition final exam
The NASM CNC study portal is truly phenomenal and does help justify the cost number of the certification.
But how long does it take to finish the NASM nutrition coach course?
Most people take as little as 4 weeks to study for and complete the exam.
Upon completion, you immediately receive certification.
You can take this NASM certification online to access it on all devices.
This is very convenient for most people and definitely a perk in my eyes!
If you want to start studying for the NASM CNC today before spending any money, check out my free NASM CNC study guide and practice exam.
This free NASM nutrition study guide gives you a great look at the curriculum before dropping a hefty chunk of change on the full curriculum.
I recommend the Trainer Academy NASM CNC MVP Package for students who want a premium third-party NASM nutrition certification study guide to speed up their NASM CNC certification and ensure themselves against failing the exam.
This low-cost, high-value study guide includes flashcards, an audio guide, and an exam-pass guarantee.
With the exam pass guarantee, you do not have as much stress regarding how to pass the NASM nutrition exam because you will be reimbursed if you fail.
Of course, if you are ready to get your personal training nutrition certification, you are always free to rely on the source and purchase the full NASM CNC package directly from NASM.
NASM CNC course layout
The digital textbook is the NASM-CNC's primary study material for the nutrition course.
This NASM nutrition book has thousands of pages, which is a lot compared to most nutrition and fitness textbooks.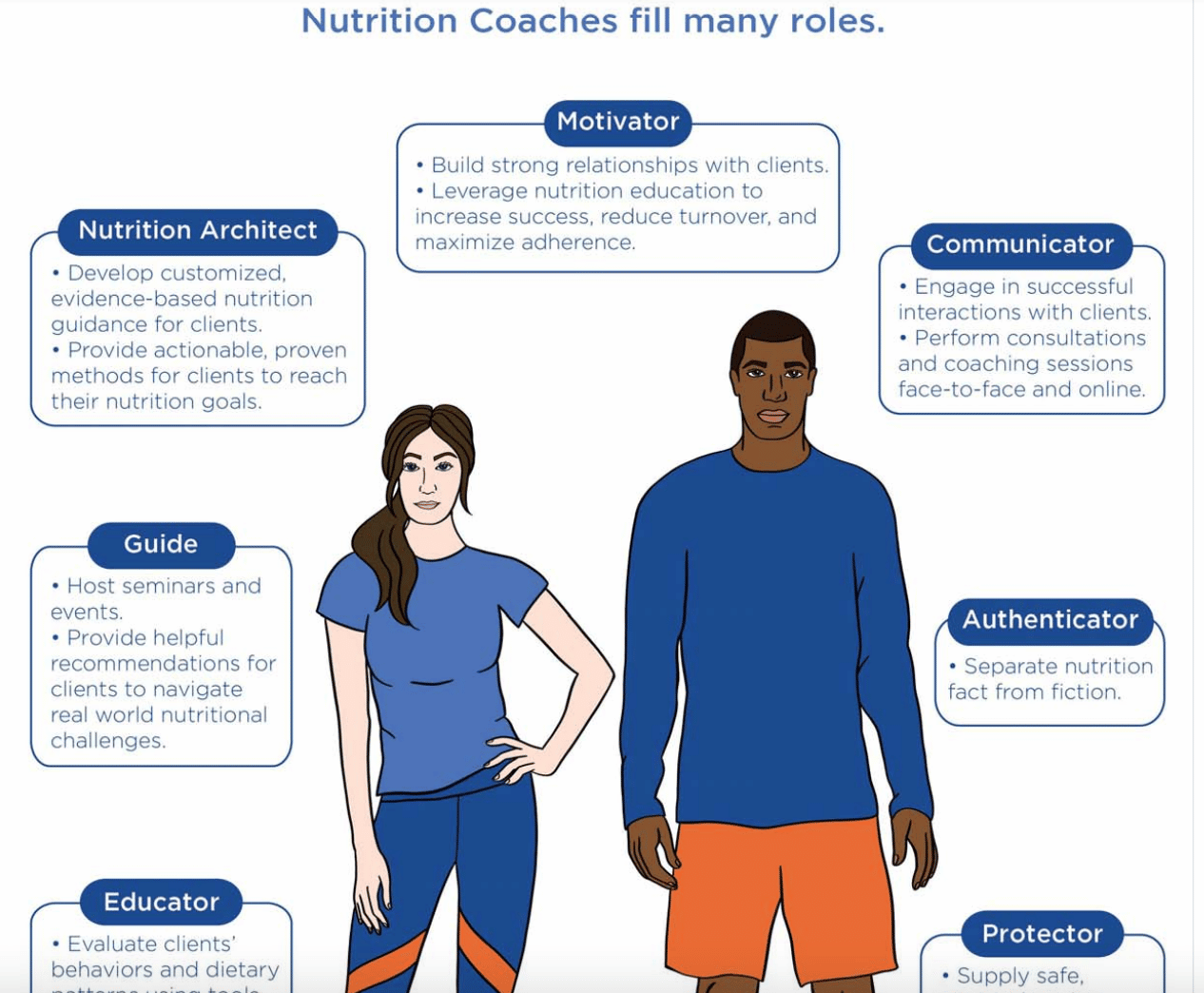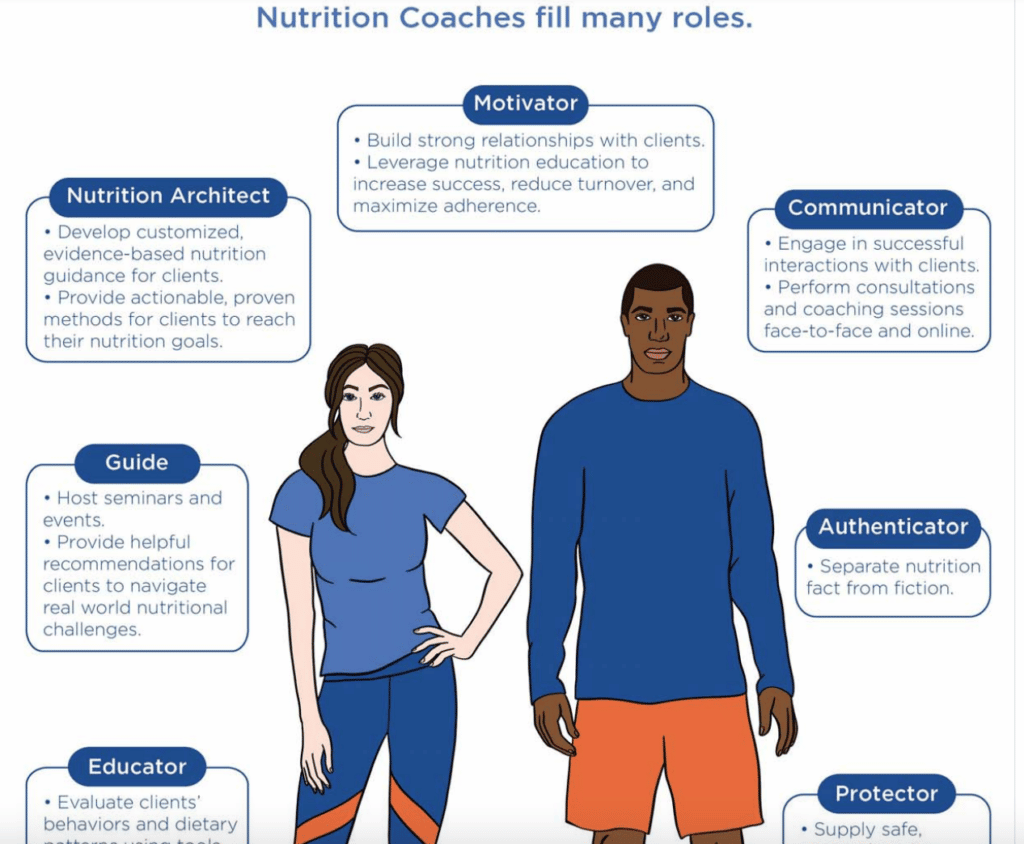 But it sure contains a hefty amount of note-worthy course content and helpful and visually appealing infographics, charts, pictures, tables, and diagrams.
Let's look at the three main nutrition topics sections which form the textbook:
Nutrition Science
Nutritional science forms the foundation of your nutrition knowledge as a coach.
This part of the NASM book encompasses chapters on scope of practice as a fitness professional, how to understand evidence-based practices, how energy metabolism works in the body and the basics behind the nutrients we put in our bodies.
Overall, I think NASM does a great job here.
After the introduction in Chapter 1, Chapter 2, Scope of Practice, has some helpful charts showing what a nutrition coach can do and cannot do.
It includes common sources for nutrition guidelines and when to refer to a health care professional and who to refer to. This is super important with the purpose of making sure you cover your bases as a coach.
The next chapter of the NASM-CNC on Evidence-Based Nutrition and Practice teaches you how to use the scientific method and evaluate evidence from research studies or places where you might find new nutrition evidence.
Chapter 4, Food Preference and Influences, explains food choice factors like socio-cultural, age, economic, geographical and seasonal availability, biological influences. Knowing each aspect here could be of use to explain why certain clients eat the way they do, but I don't think it will give you too much practical insight that you don't already know regarding food preferences.
Knowing how to cut through the B.S. that's out there will help you know which pieces of data you can rely on as a nutrition coach. It will also allow you to teach your clients how to do this so they don't get tricked into all the fitness marketing out there that masquerades as "science" in order to sell products.


On the other hand, Chapter 5, Energy Balance and Metabolism, gives you lots of good tips and guidance. You'll be able to understand energy in and out concepts and the basic science of nutrition principles, as well as how to frame them in context.
You learn activities to increase NEAT, how hormones work in the body and there's a little helpful checklist on practicing mindful eating.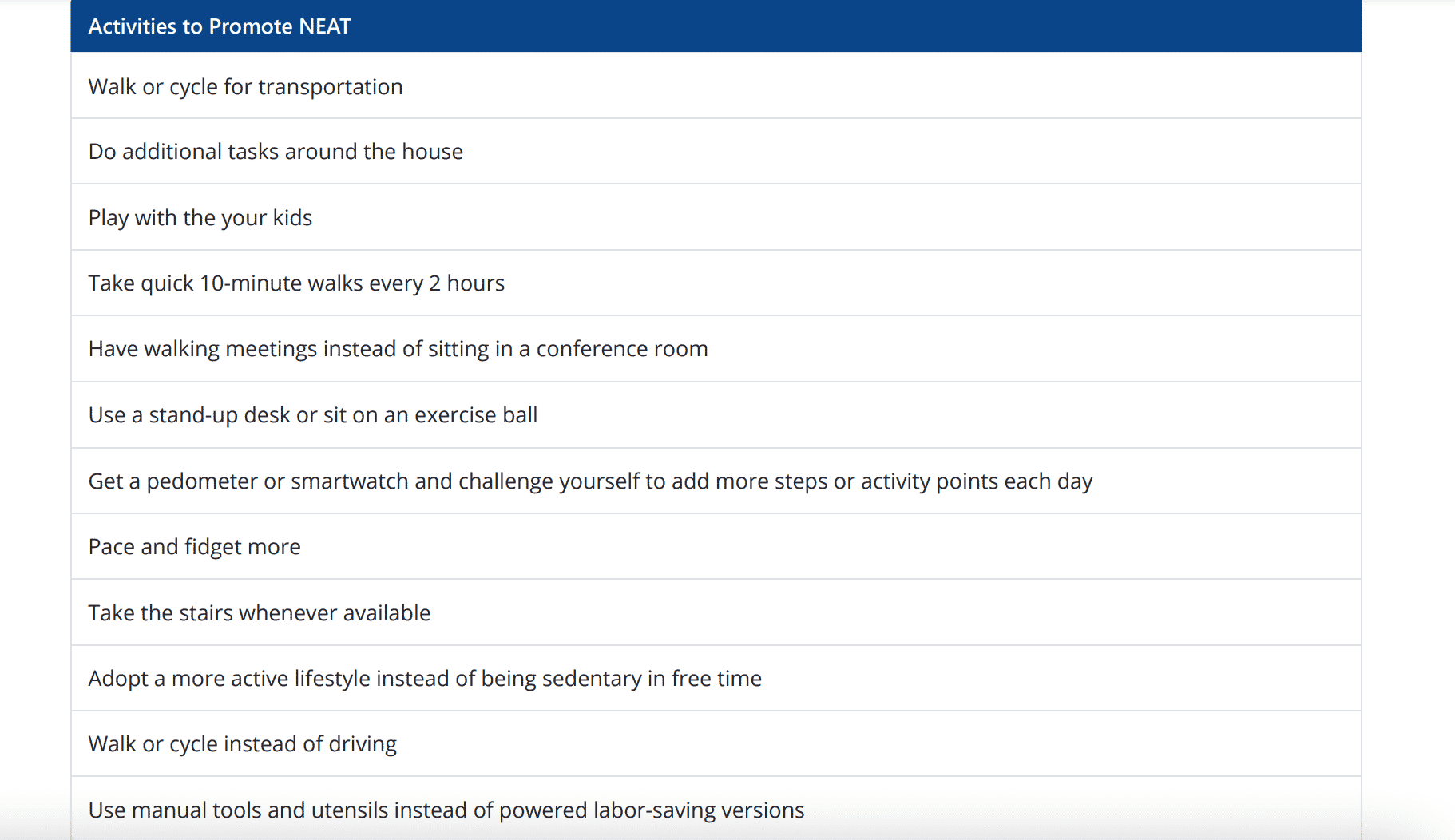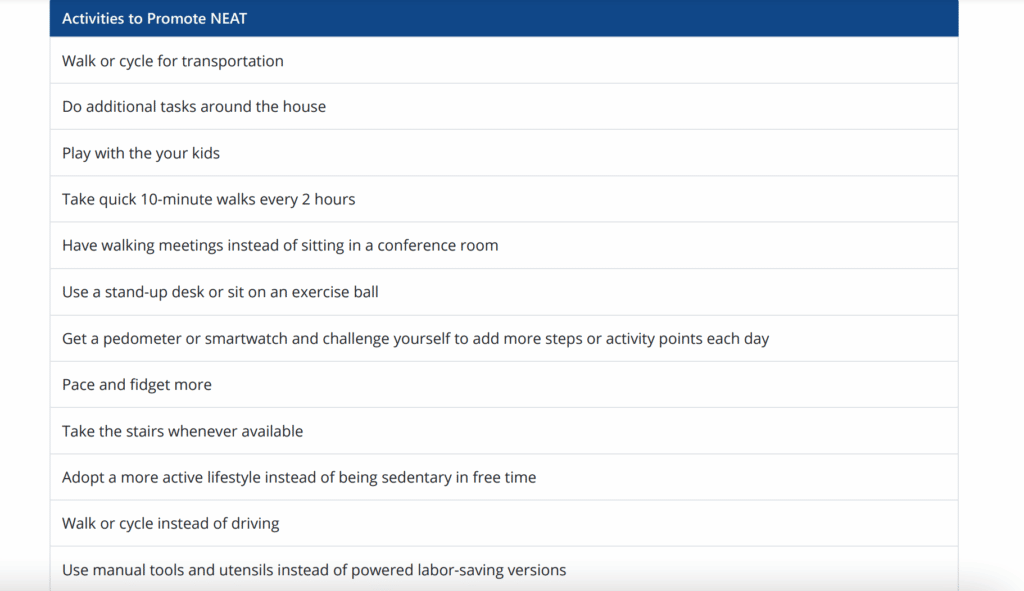 My favorite sections of these chapters are portions which discuss popular culture myths about these nutrients and the science behind why these are myths. As a nutrition coach, you encounter a lot of clients who believe these myths, so understanding the science behind why they're false will help you a lot.
Each macronutrient, protein, fat, and carbohydrate is highlighted in a detailed fashion, as so:
When it comes to information about macronutrients (protein, fats, carbs), the NASM Certified Nutrition Coach textbook covers them well.
Its definition
The chemical molecule
Foods in that category
How it's absorbed and digested
The role it plays in the body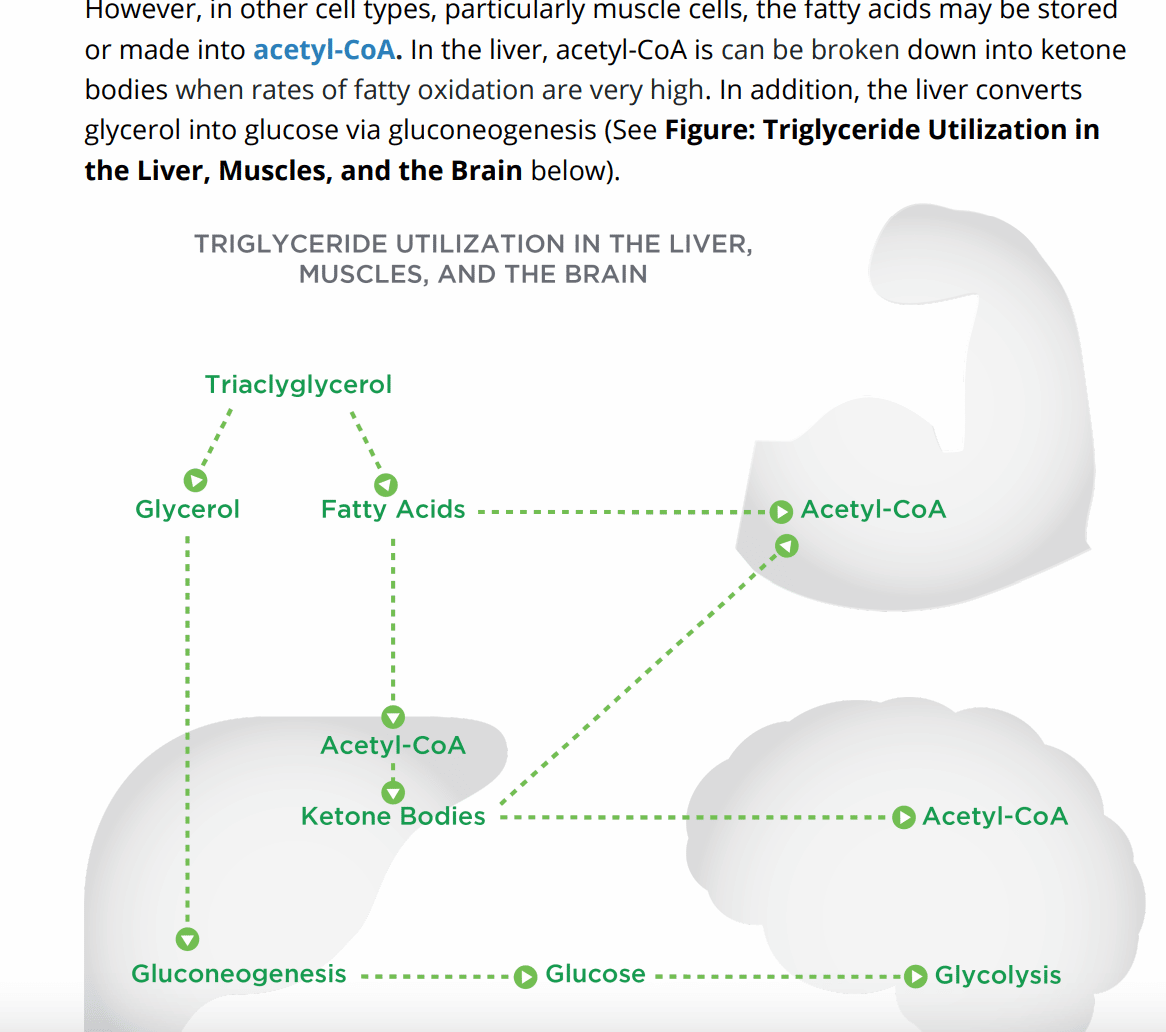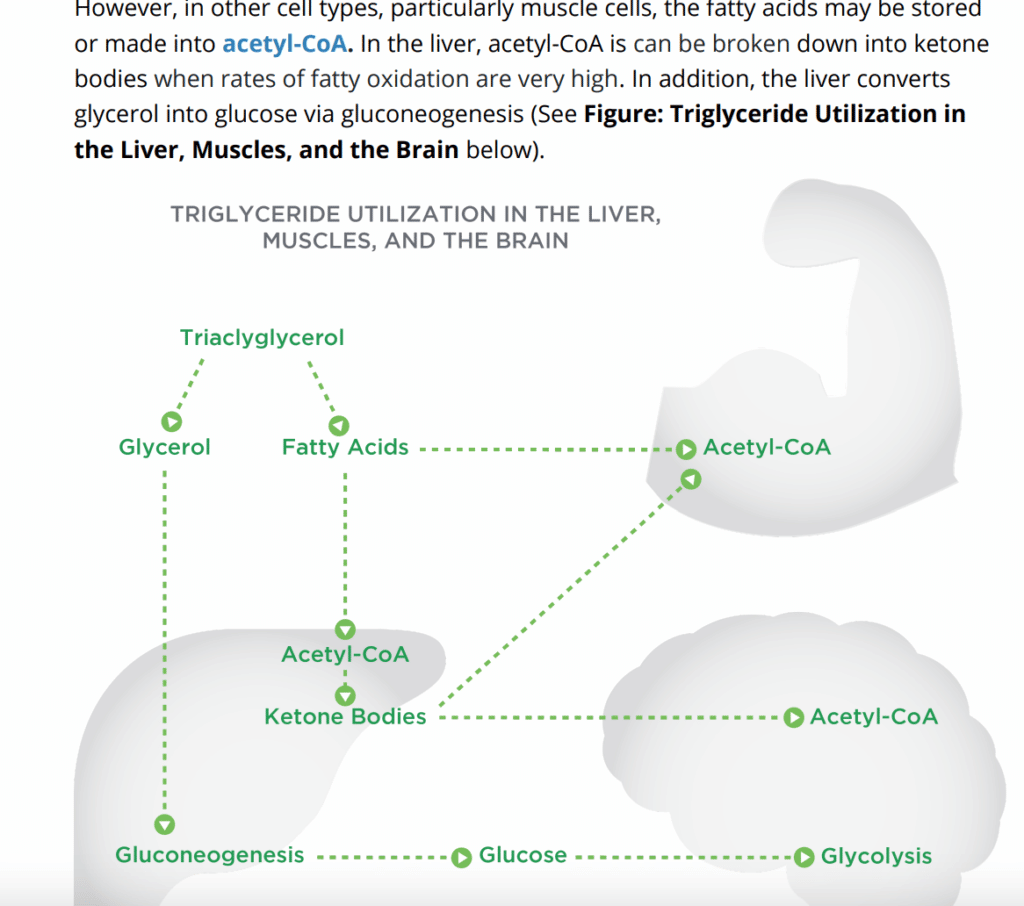 The corresponding pictures and infographics make it easy to understand.
Chapter 9 on alcohol has great coverage of both the mental and physical effects of alcohol on the body and how its mechanisms relate to fitness and wellness.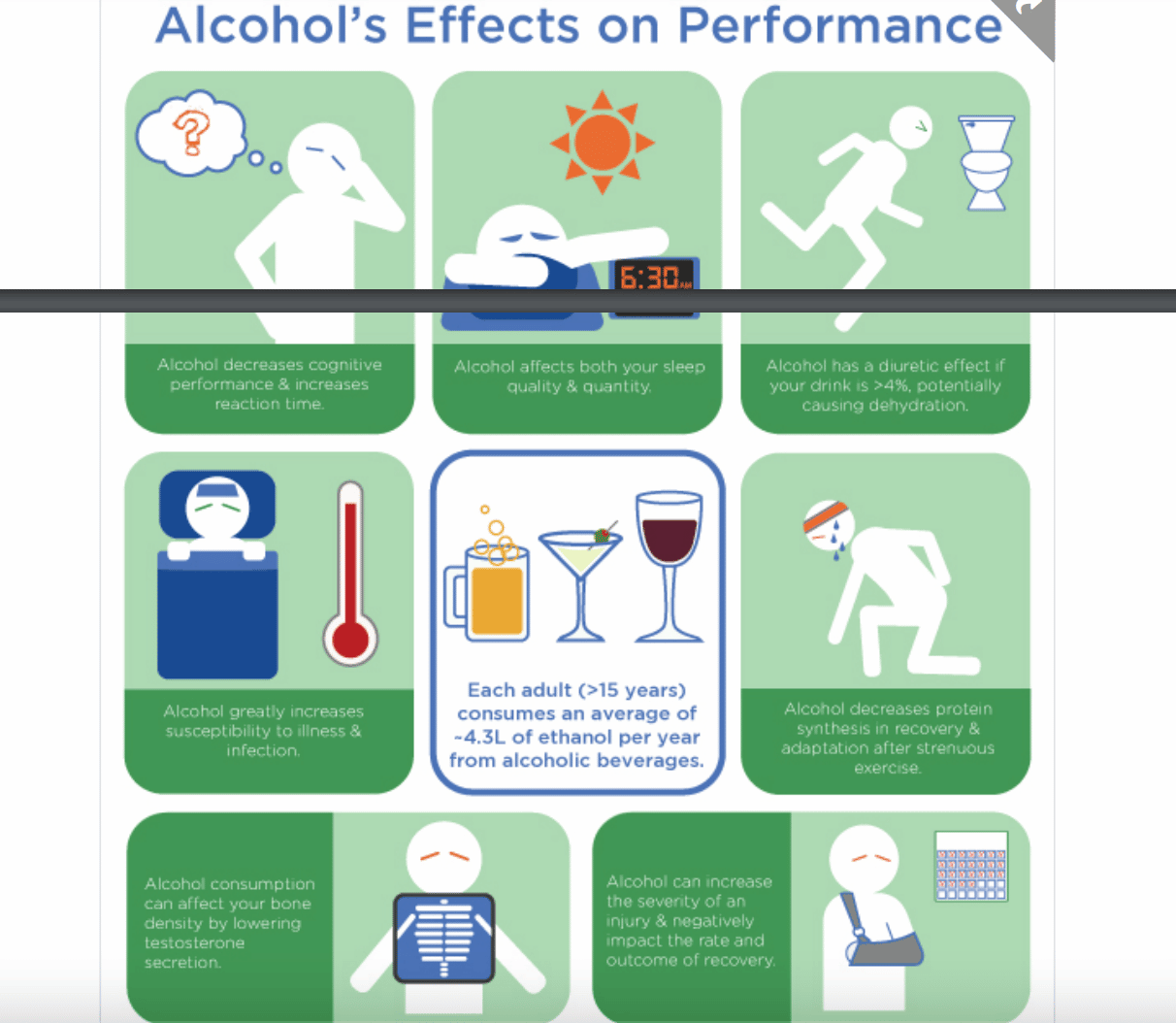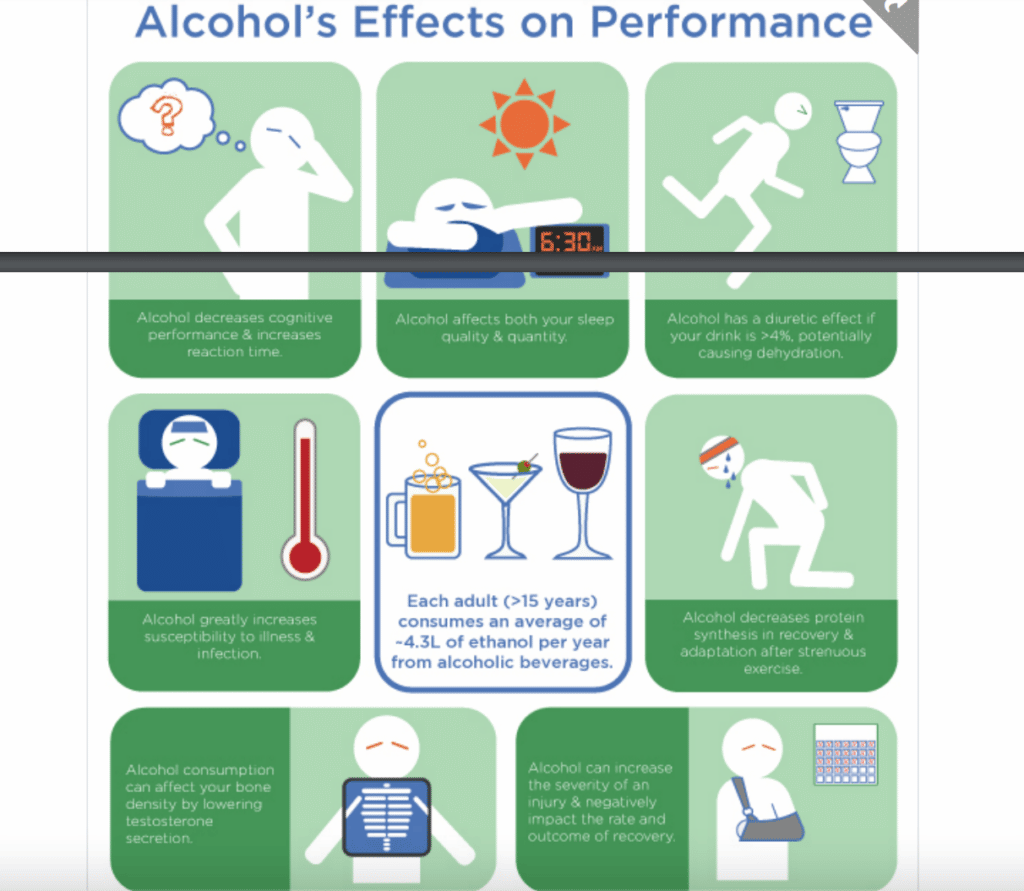 Once coaches educate clients on alcohol and its effects, clients may change their view on alcohol and make healthier choices by limiting or totally nixing it.
The micronutrient chapter covers the minerals, water-soluble and fat-soluble vitamins, and charts of foods containing each respective vitamin and health benefits.
Depending on a client's eating patterns, coaches can help clients incorporate a healthy balance of micronutrients, including each mineral and vitamin into their diet. Things like fruits and vegetables are obvious answers here.
Hydration is a very informative chapter and hits the following key points in a detailed fashion:
Exclusive PTP Nutrition Offers



Gold Standard Cert

Most Popular Cert

Best Study Materials

A Good Option

A Great Option

Best Cert for you?

Shifts of water in the body
How water is lost
Methods to avoid hypo or hyper hydration
Strengths and weaknesses of common hydration status markers
Hydration myths and hot topics
Proper hydration strategies during and between training bouts
Water is important, but understanding it is even more so for health and self-care.
Though the nutrient timing section isn't too long, it provides sufficient content to understand the rationale behind eating certain foods at certain times.
My only issue with this first section of the NASM CNC textbook comes from the 13th chapter on Supplements. While I do think there's some good content on this subject, including how to find independently tested products, the list of supplements NASM covers is limited. You learn about creatine and protein powders, but there's no mention of beta-alanine, l-citrulline, or a few other mainstream products. While this isn't a huge issue, it's worth mentioning.
Behavior Change Strategies
This section of the text breaks down into chapters on psychology of weight control, coaching and communication, motivational interviewing and goal setting.
Overall, NASM does a good job with this format, but there's nothing here that sets this certification apart from some of the other mainstream options.
You learn the Stages of Change model, and how to actively listen.
Behavior change goals starts with recognizing things to change.
I think Chapter 16 has some good practical tips on how to identify discrepancies in behavior that clients might have. Often, this is a good tool.
Some people think that they're doing everything they can to lose weight, but go out drinking every night with their friends. Uncovering this inconsistency with what they want and their daily actions can be very powerful in the motion towards change.
The chapter on coaching communication concisely covers effective behavior change coaching methods, strategies, and ways to be your best as a coach when weight loss programming and strategizing.
I was specifically impressed by this unique "Word Choice" section in this chapter.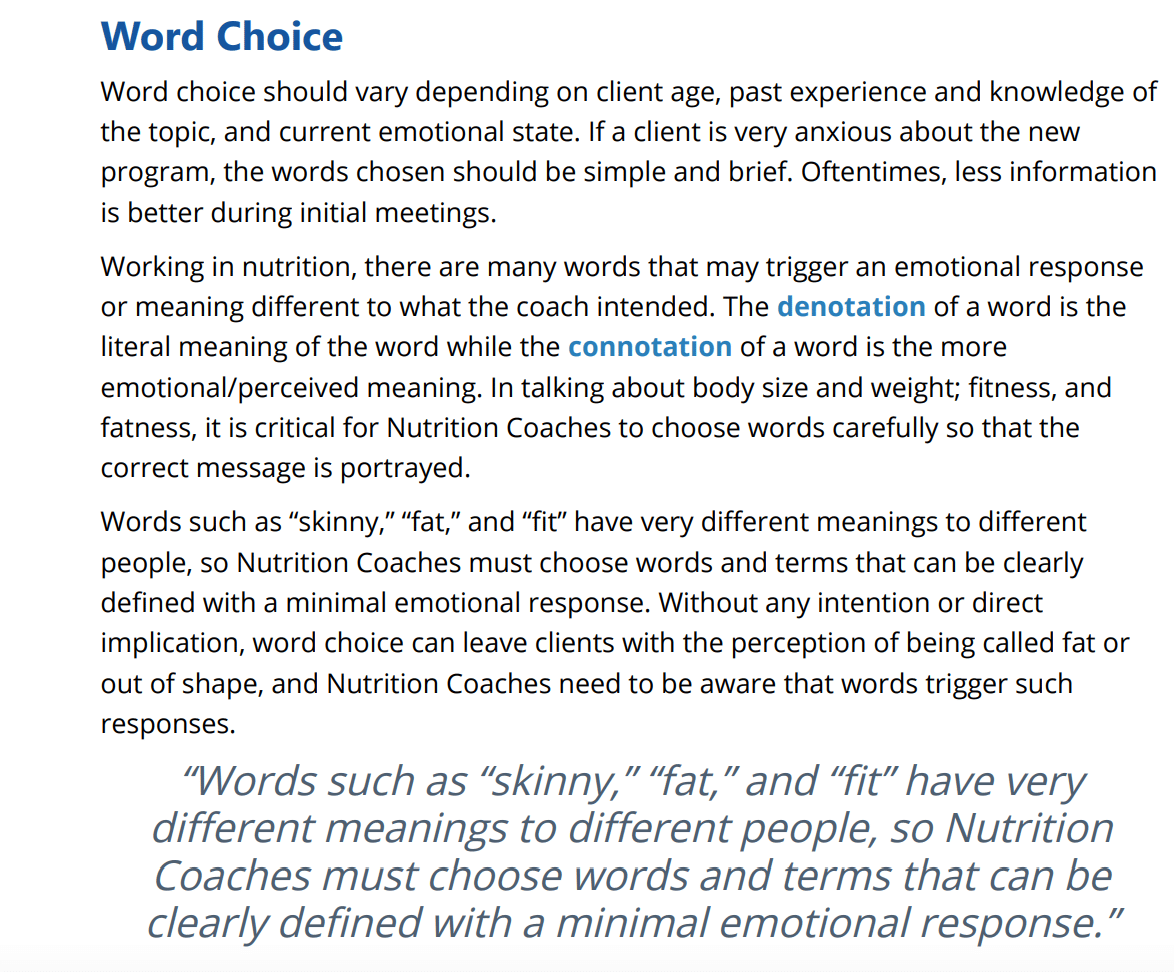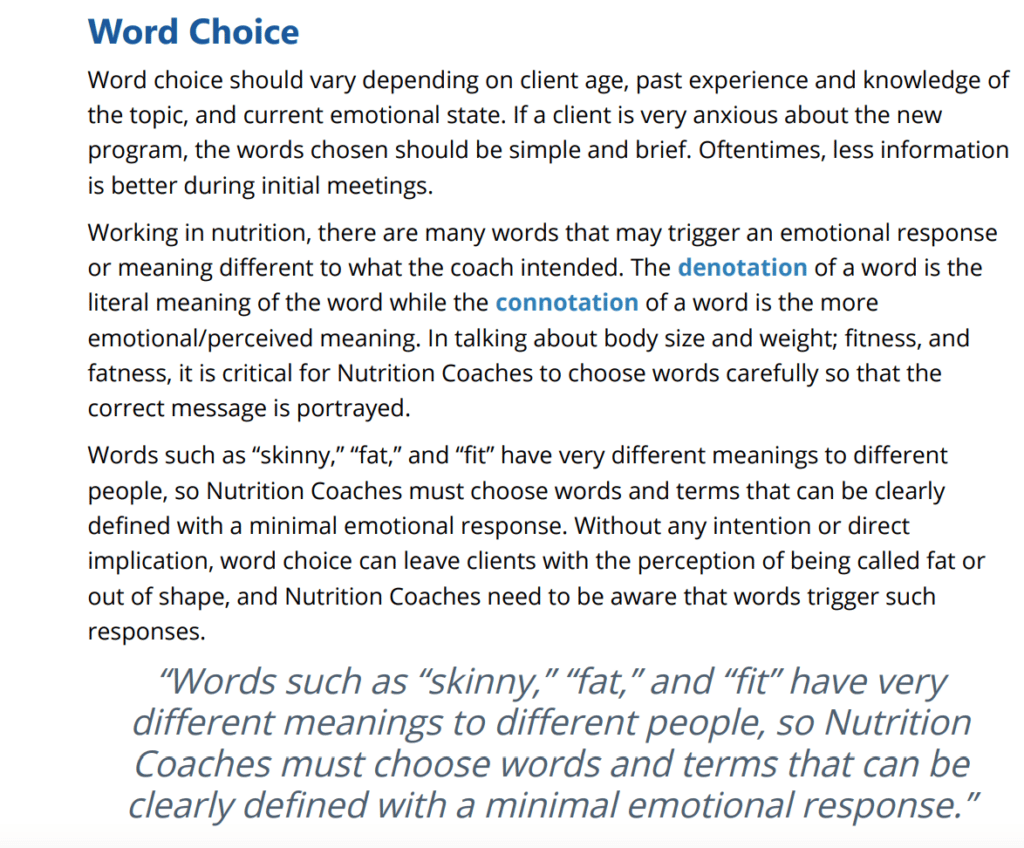 As coaches, communication is key, but knowing what to avoid saying and why has even more benefits in terms of weight loss psychology.
Without emotional intelligence, proper communication skills, and empathy, you may potentially trigger a client, and this is definitely the wrong profession to do that in. You also need to be able to take in feedback from your client and complete your client assessment without criticizing them. Coaches are there to support their clients.
The motivational interviewing chapter is comprehensible and pretty similar to other nutrition and fitness textbooks.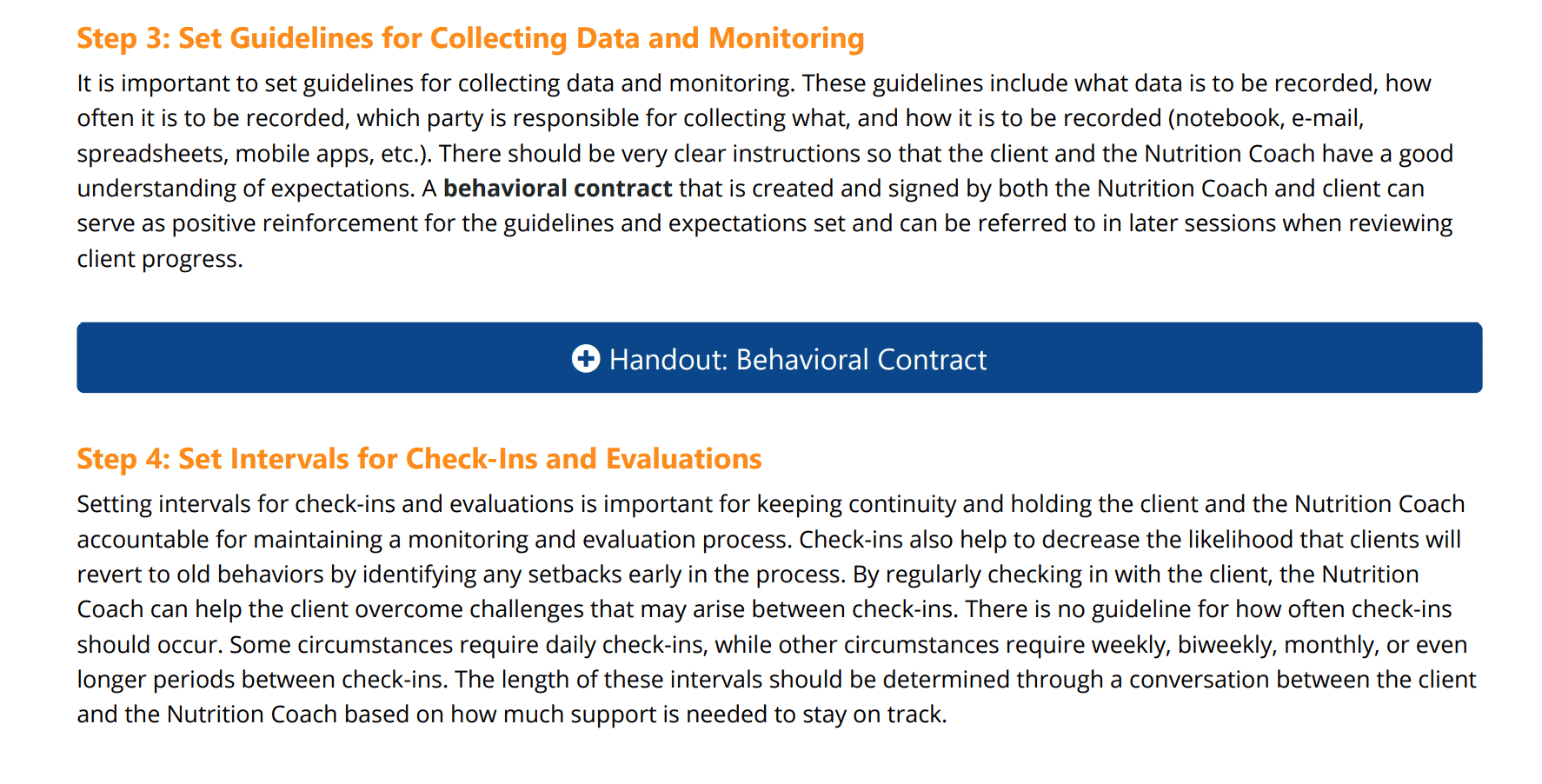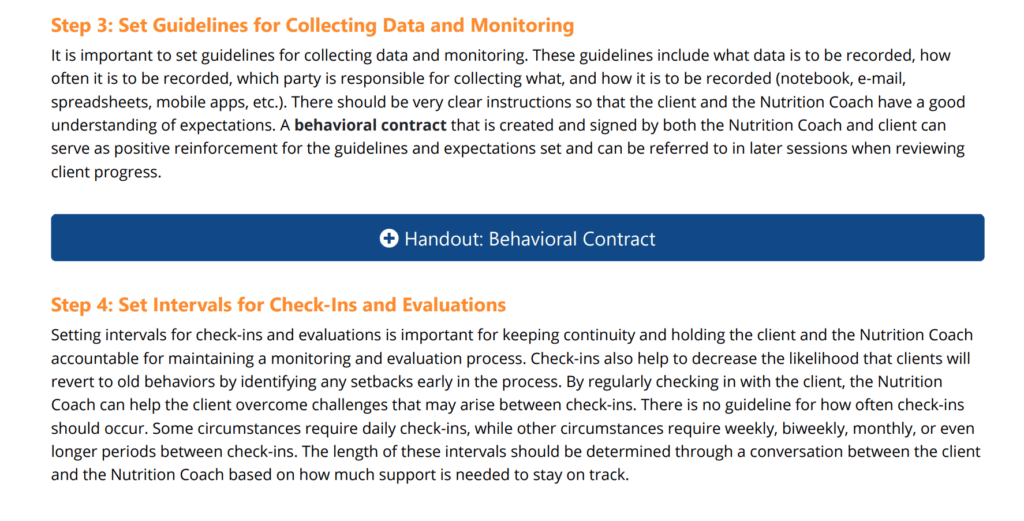 One of my favorite things is the focus on empathy and being a good listener.
Anyone in a helping profession needs to know and apply active listening skills and non-judgment.
You are here to help and guide, not to criticize and belittle. You need to act like an expert in all aspects, and this includes communication, so you can help clients make proper behavior changes, like eliminating excess sugar ingredients from their diet.
Nutritional Coaching
Finally, the third section of the NASM CNC textbook emphasizes dietary assessments and body composition testing, good and supplement labels, navigating the real world, controversial topics and how to maintain weight loss.
Some useful content here includes resting metabolic rate (RMR) calculations, which are a good way to estimate how many calories a client needs on the basis of some formulas. These formulas do have a margin of error, but they give you a good baseline from which to make changes.
Chapter 19 has a good portion size guide and details on deciphering the current nutritional label regulations in the US, UK, and Australia.


Chapter 21, Navigating Diets, does a really good job to demystify a variety of dieting trends, like vegan, ketogenic, and paleo. I find this of particular relevance to nutrition coaching. These are common diets clients may ask you about, so you will have the knowledge and ability you need to impart wisdom on the topic.
One of my favorite chapters is Nutrition Hot Topics and Controversies. This section of the NASM text gives attention to a wealth of knowledge on the current science behind how healthy or unhealthy things like artificial sweeteners, GMO products, grass-fed, or organic produce and meats are. Once you learn the risk involved in these products, you can then position yourself based on science and avoid any weight loss obstacles that may be based on misinformation.
I guarantee you are going to get asked questions on these as a nutritionist and I don't know of any other nutrition certification that covers these topics in such detail. So, here NASM scores big from a content standpoint. You will have the competence to easily discuss these topics with anyone.
In Chapter 23, you learn about how to manage weight over time and deal with weight-loss plateaus. This is something you will encounter with clients, so I'm glad it's included, especially the section on diet breaks, which is an approach I use a lot with my clients.
Diet cycles can be used to great effect with nutrition program design when diet fatigue sets in or life throws people a curve ball and they need to take a break. These can be of great assistance.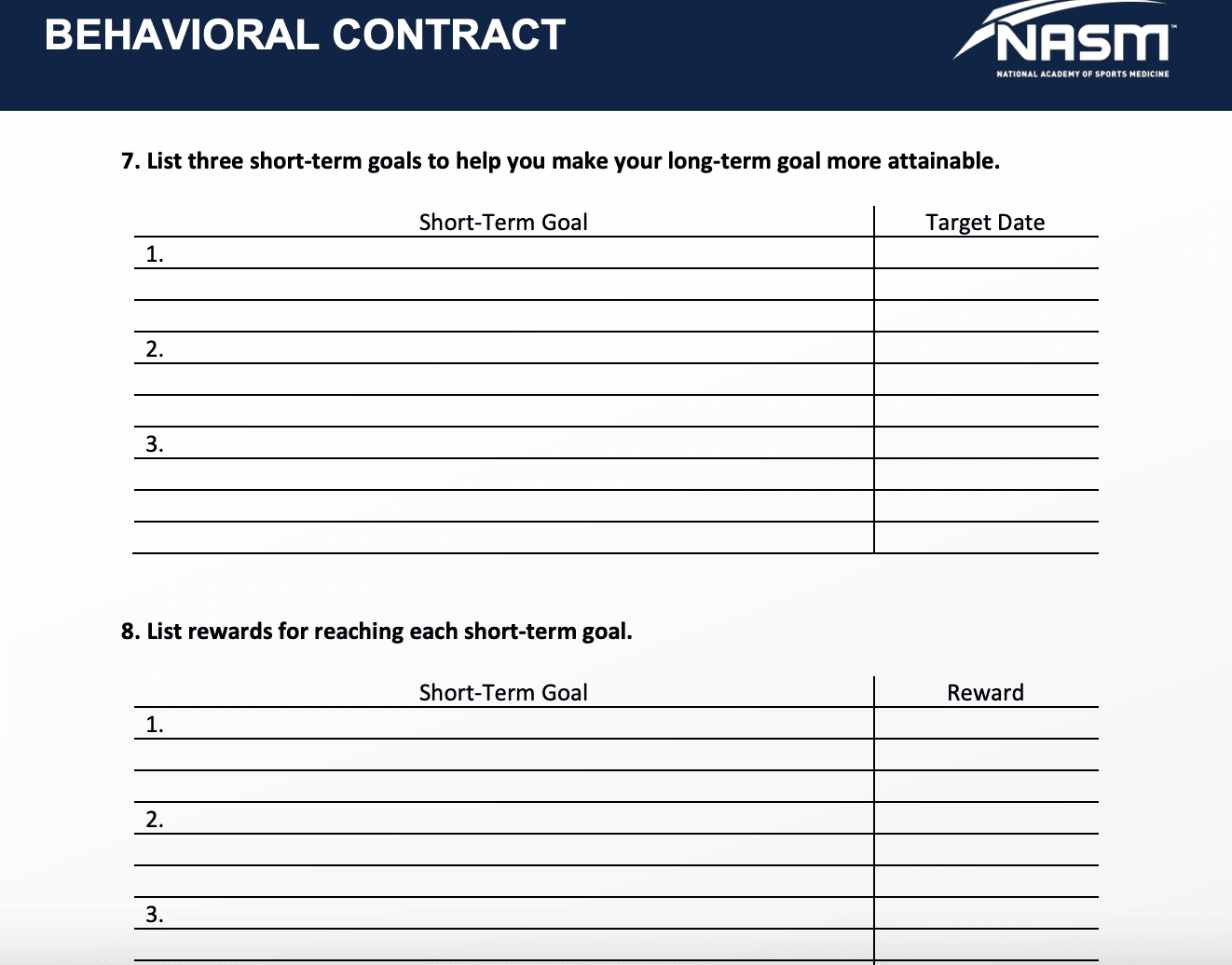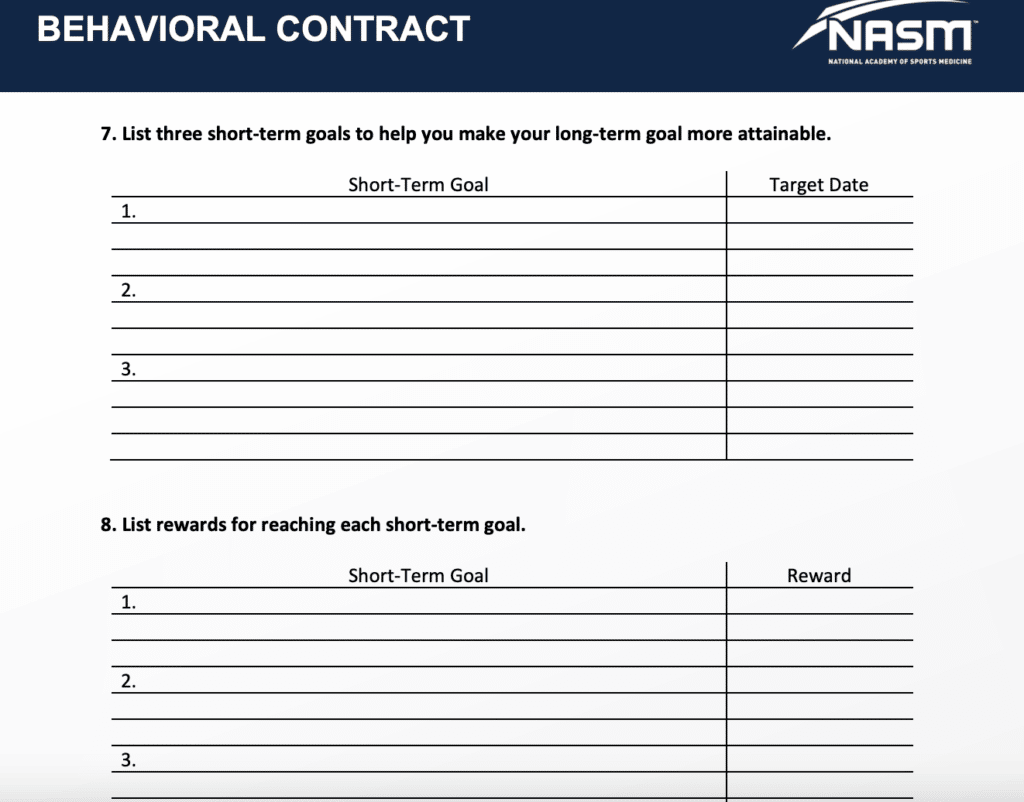 The last chapter of the book on programming discusses how to put all the information you've learned so far together and gives some case studies to practice with, which I think is super helpful for when you coach clients.
The knowledge checks at the end of each chapter match the content covered in its respective chapter course material to a tee.
The NASM-CNC textbook provides you with the corresponding client handouts and worksheets.
Overall, I found this textbook to be very hands-on and engaging.
But NASM, as a high-level fitness and nutrition certification provider, always does a great job and never fails to impress.
Between you and me, the NASM CNC gives the Precision Nutrition certification a run for its money for best nutrition coaching certification – and that is saying something, given the impressive reputation of the PN certification.
NASM Certified Nutrition Coach exam prep and study materials
There are two ways you can go about preparing for the final exam. One, NASM allows you to download the textbook from their website and you can read that and take your own notes as you go through it.
Two, there is an online version of the text with videos explaining the information that you use on the online learning platform. The videos included are amazing. NASM is one of the biggest fitness organizations for a reason. Each of these companion video lectures is concise, well produced, and gives you clear insights into the information covered. I would not skip them if I were you.
At the end of each chapter is a quiz which tests the knowledge within. When you finish all the chapters, you can take the final test online.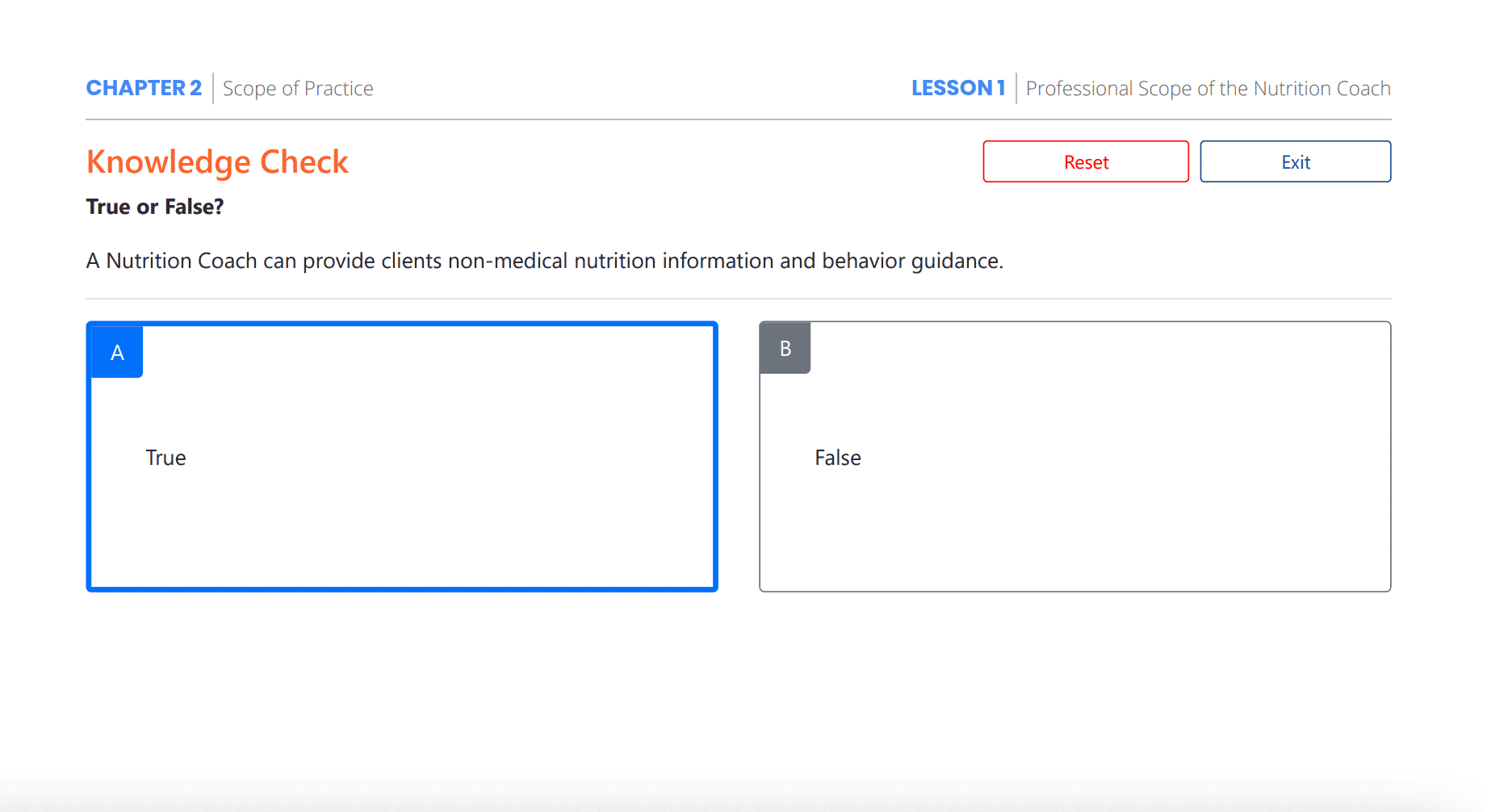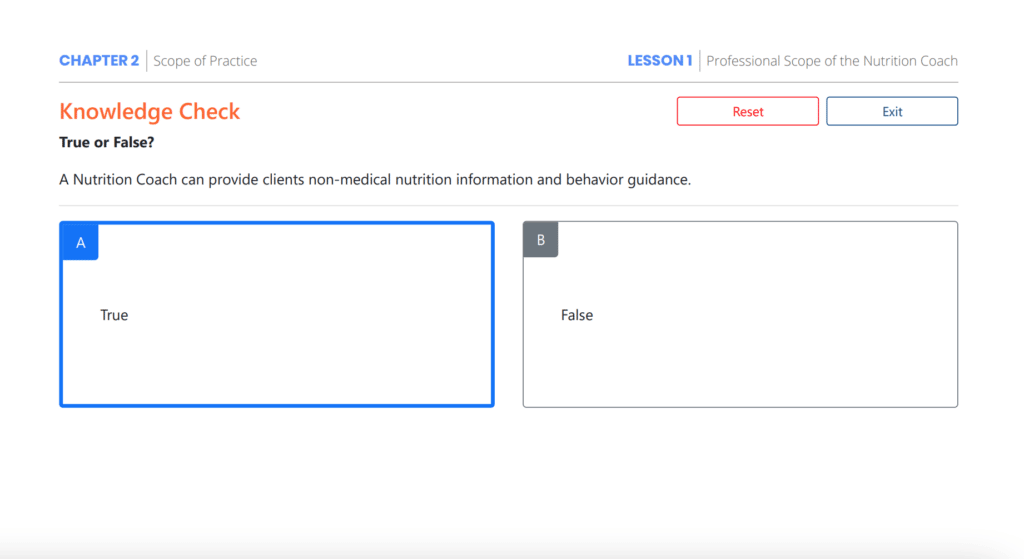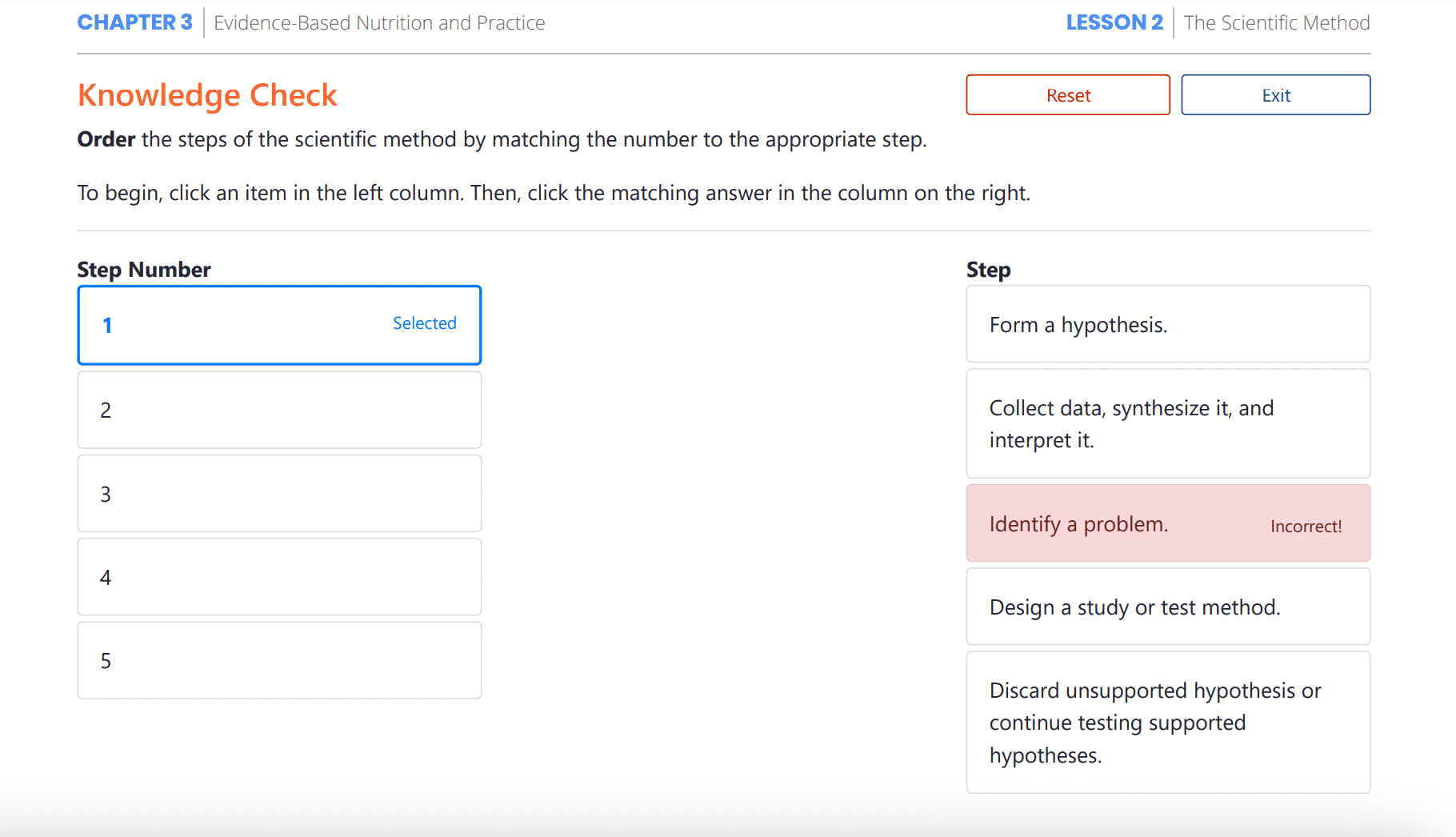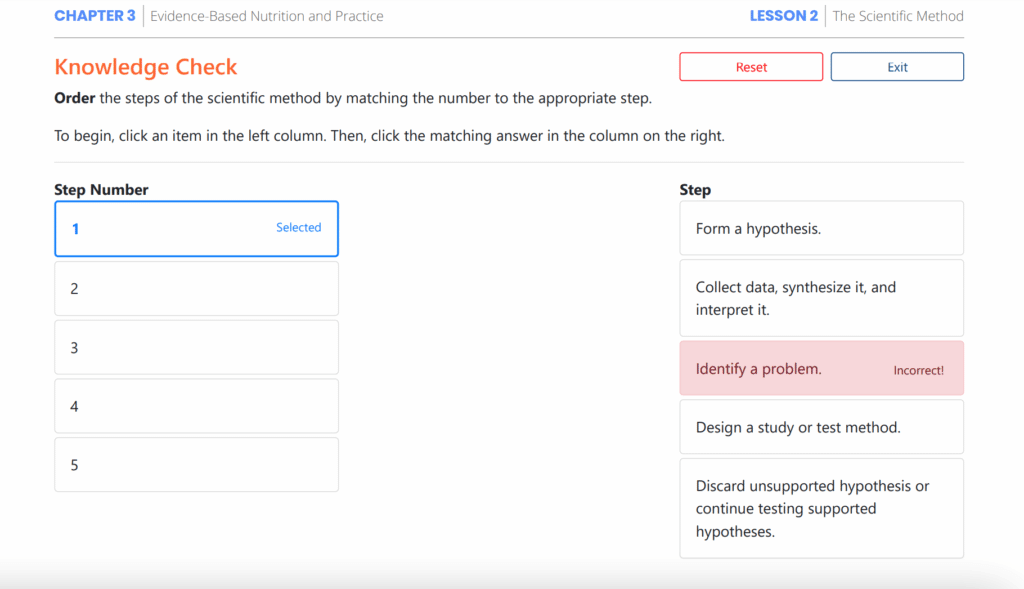 Overall, NASM gets a 9/10 for study resources. While you don't get the same amount of study aid as you would in their CPT program, the ones you do get are high quality.
NASM CNC Certification requirements
Unlike some other nutrition certifications, such as the ISSA Nutritionist, there are no eligibility prerequisites for enrollment into the NASM-CNC program.
Like the NASM-CWC (Certified Wellness Coach), NASM-CES (Corrective Exercise Specialist), and NASM-PES (Performance Enhancement Specialist), the NASM-CNC falls under NASM specialty certifications.
So this certification, in and of itself, is not accredited by the National Commission for Certifying Agencies (NCCA), but most other nutrition programs and CPTs are.
NCCA accredited programs are a gold standard in the fitness industry.
So, one drawback of the NASM-CNC is that it is not an NCCA accredited nutrition certification program.
This suggests that this nutrition program may be best for already certified personal trainers, group fitness instructors, or other professionals working in a related field.
NASM CNC salary
According to Ziprecruiter data, the average NASM Nutrition Coach makes $45,500 per year in the US. Of course, you can increase these numbers if you decide to be a personal trainer as well. Then you can help your fitness clients with nutrition.
The more you can be a one-stop-shop for your clients, the more you can offer, the higher your potential income, value, and marketability as a coach throughout your career in the current and future job market. The obesity epidemic is only growing in the United States and knowing about nutrition and training will be vital to your practice.
The more capabilities you have as a coach in your portfolio, the more opportunity you will find. In my experience in the jobs market, you can never be too qualified.
Taking the NASM Certified Nutrition Coach Certification exam
Unlike CPT exams, which are taken in person, the NASM-CNC exam is administered the online route within your student portal. After course completion you can take the exam at your convenience.
You have 90 minutes to complete 100 multiple-choice questions.
The passing score is 70% or higher, but if you fail your exam, don't fret, you have a total of 3 chances to take it.
With proper exam preparation, you should be fine.
NASM Nutrition continuing education and recertification
Just like the NASM-CPT, and most other CPTs and nutrition certifications, renewal of the NASM-CNC is required every two years.
This is done through the completion of the CNC Renewal Exam.
The CNC Renewal Exam offers three exam attempts and will have an enrollment duration of 365 days.
This renewal exam will recertify the NASM-CNC credential for another two years from the new completion date.
And lastly, don't forget about the small renewal fee of $49.
You should also note that the NASM CNC counts as a NASM continuing education credit towards renewing your NASM CPT.
Other NASM offerings
NASM certification courses:
NASM Certified Nutrition Coach program overall rating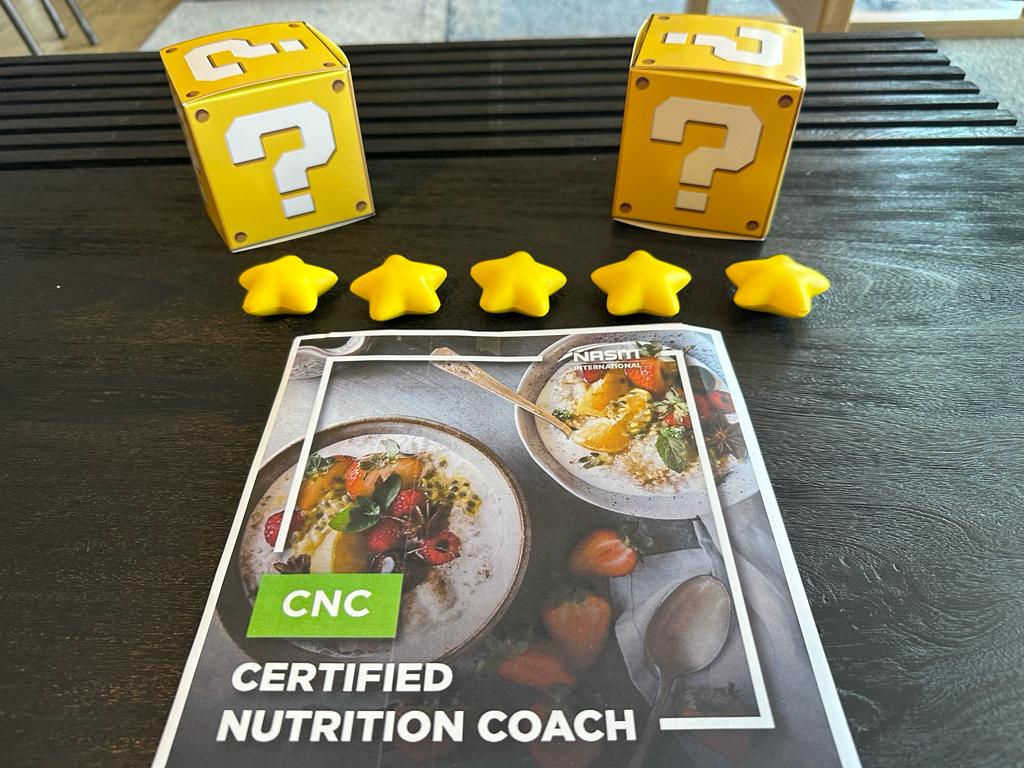 NASM-CNC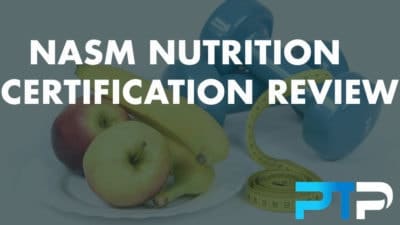 Hey everyone and welcome to my NASM Nutrition Certification Review. Here you will learn if this NASM CNC is right for you.
Product Currency: USD
Product Price: 539
Product In-Stock: InStock
Pros
Most reputable organization
Excellent digital portal
Comprehensive course with excellent information
Cons
Better for general population nutrition than sports performance
No NCCA accredited exam
Expensive when not on sale
I find the NASM-CNC to be one of the best nutrition certifications on the market.
NASM always does a great job of offering in-depth curriculum and study materials to help you absorb the information and increase your abilities.
If you are already advising your clients about diet and nutrition, I'm sure this certification will teach you something new.
Overall, the content is excellent. The actual nutrition science is a strength of the cert. Besides the fundamentals, I also think the chapter on dealing with hot nutritional topics will be extremely useful in your coaching practice.
In terms of cons, I wish the course gave you a little more depth on a wider array of supplements and maybe some more unique behavioral coaching strategies. This course also mentions nutrition for performance, but that's not its focus, versus something like a sports nutritionist specialization.
This is a small issue though for nutrition coaches. I find the NASM CNC one of the best nutrition coaching programs I've seen so far.
NASM CNC FAQS (Frequently Asked Questions)
Is NASM a good certification for nutrition coaching?
The NASM CNC is an excellent certification for nutrition coaching. Additionally, because you likely have a CPT certification, you will be a much more well-rounded trainer after becoming a certified nutrition coach.
What Can I Do With A Nutrition Certification?
When it comes to what you can do with a NASM nutrition certification, the list is long. Nutrition certification allows you to give expanded levels of advice in the realm of nutrition and is usually pursued by personal trainers to add to their services and knowledge.
How long does it take to get NASM certified as a nutrition coach?
NASM is considered to be one of the top nutrition certifications in health to get certified with. Other great options include ACE or ISSA.
What is the difference between NASM's Certified Nutrition Coach and NASM's Certified Sports Nutrition Coach?
While a Nutrition Coach works with general clientele to develop strategies that address issues like obesity, body composition, aging, and lifestyle approaches to disease management, a Sports Nutrition Coach digs deeper and works with athletes on performance nutrition within specific sports, recovery, and injury prevention.
How many CEUs is the NASM-CNC worth, and which organizations accept them?
The NASM CNC is worth 1.9 NASM CEUs. This effectively completes 2 years of NASM CEUs as your final 0.1 CEU will come from getting recertified in CPR/AED.
Can I do this program while working full time?
You can do anything you put your mind to! At your convenience, the NASM-CNC is a nutrition certification done online only, which means you can start and stop anytime!
How much does the NASM CNC cost?
Aside from any regular specials or promos, NASM nutritionist certification costs a standard $899 one-time payment for the certification course.
Will my NASM-CNC certificate be mailed to me?
After successfully passing your NASM online certification exam, a digital copy of your nutrition coach certificate will be available within 24 hours, but in most cases, immediately. Within 4-6 weeks, a hardcopy certificate will be mailed to the address you have on your NASM account.
NASM CNC Video Review
This video is a few years old but is still among the best NASM certified nutrition coach reviews in video form.
NASM Nutrition Certification Review (Podcast)