Welcome to the ultimate comparison of the ACE and ISSA CPT certifications.
This comparison of ISSA vs. ACE will look at these certifications closely and involves diving into the similarities and differences of these domains:
If you feel overwhelmed by the number of CPT certifications on the market, I recommend you take the quiz to find out which PT certification is the best fit for you to obtain.
Once you finish reading this ISSA vs ACE comparison article, you will know which of these two impressive personal training certifications is the right one for your career.
I hope you are ready, let's dive in!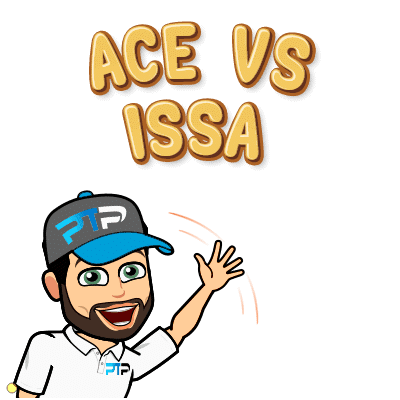 Quick Breakdown: ACE vs ISSA
CPT
ACSM vs ACE Quick Breakdown
Features
Price
ACE

One of the most popular and highly regarded certification providers in the world
A non-profit organization that drives many community-based projects
A good entry point for new, up-and-coming fitness professionals
NCCA accredited

View on the ACE website
ISSA

Great customer experience and support
It goes in-depth into the business aspect of personal training
It tests you on a wide variety of skills
Relaxed testing and retesting criteria
In-depth, robust main text and study guide

View on the ISSA website
Product
Exam cost
Study Material Cost
Study Material Cost
$509+
$828+
Prerequisites
Prerequisites
18 years of age, High School Diploma/GED, CPR/AED Certified
18 years of age, High School Diploma/GED, CPR/AED Certified
Exam Passing Score
Exam Pass Rate
Average Completion Time
Average Completion Time
3-6 Months
2-4 months
ACE vs ISSA: Comparing the Organizations
Both ISSA and ACE are among the best personal trainer certifications you could choose.
ISSA is the International Sports Sciences Association and is among the most respected CPT providers in the fitness industry.
On the other hand, ACE stands for the American Council on Exercise and is a leading nonprofit exercise professional and health coaching certification organization.
In terms of the ISSA exam information, the study materials for each version of the ISSA CPT exam are identical.
However, the NCCA accredited version of the exam is more difficult and also more respected.
Regardless of the specific certification you choose, I recommend all aspiring trainers consider adding a nutrition coaching certification to their personal training resume.
After all, the physical training is important, but without the ability and qualifications to help your clients on the nutrition side of things, you will deliver mediocre results.
On the flip side, combining nutrition coaching and personal training will help you get better results for your clients and earn more money doing so.
To really crush it as a trainer, I would further consider, adding an additional specialized training certification such as group exercise, health coach, or corrective exercise to your resume.
Having the "full stack" of certifications means you can serve an even more niche clientele with everything they need to crush their specific goals – ultimately leading to a much more lucrative personal training career.
The great news is that both the ISSA and ACE offer additional nutrition and specialist certifications, so if you pick either of these organizations for your CPT, you'll have the option to stack up your credentials.
I will say that the price tag for three certifications adds up quick.
If you do end up choosing the ISSA CPT, I highly encourage you check out the ISSA Elite Trainer Bundle.
The Elite Trainer package gives you these three ISSA certifications (ISSA CPT, nutritionist, and choice of specialization) at over a 50-percent discount to purchasing each product individually.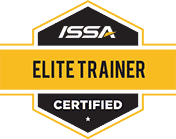 With our exclusive PTPioneer offer, you can pick up the ISSA Elite Trainer bundle for $999 paid in full, or $83 per month for 12 months.
The interest free financing allows you the time to finish the cert and start making money before paying for everything.
If you aren't fully sold on doing the full three certifications up front, you can still get 2 certifications for the price of one when you choose the ISSA CPT and Nutritionist certification.
With our PTPioneer ISSA deal, you pay the same price of $828 in full or $69 a month for 12 months, which is the same retail cost as purchasing the CPT alone without any deals.
Now, deals do not last forever, so I highly encourage you to check the ISSA website. If you can take advantage of this deal, its tough to pass up.
Both the ISSA CPT and ACE CPT are NCCA accredited fitness certifications.
The NCCA stands for the National Commission for Certifying Agencies, which is the gold standard for ensuring quality standards across many distinct types of certifications across multiple industries.
For more help choosing from the best NCCA accredited certifications, I highly recommend you take my quiz below to find out which CPT is right for you.
Note that ISSA offers the option to take either an NCCA accredited version of the exam or a non-accredited version.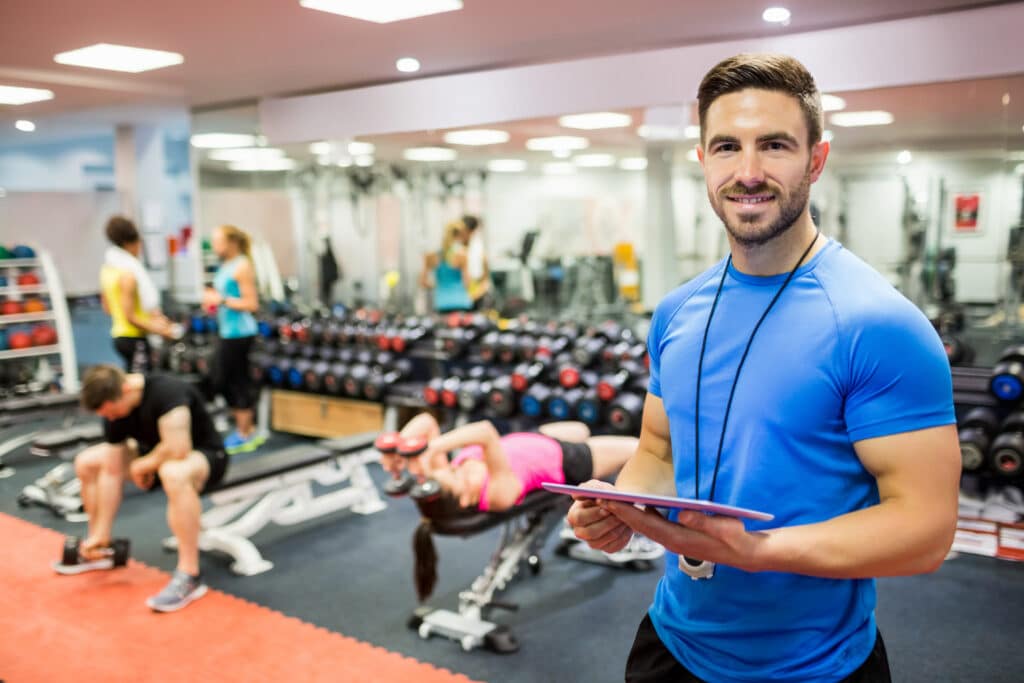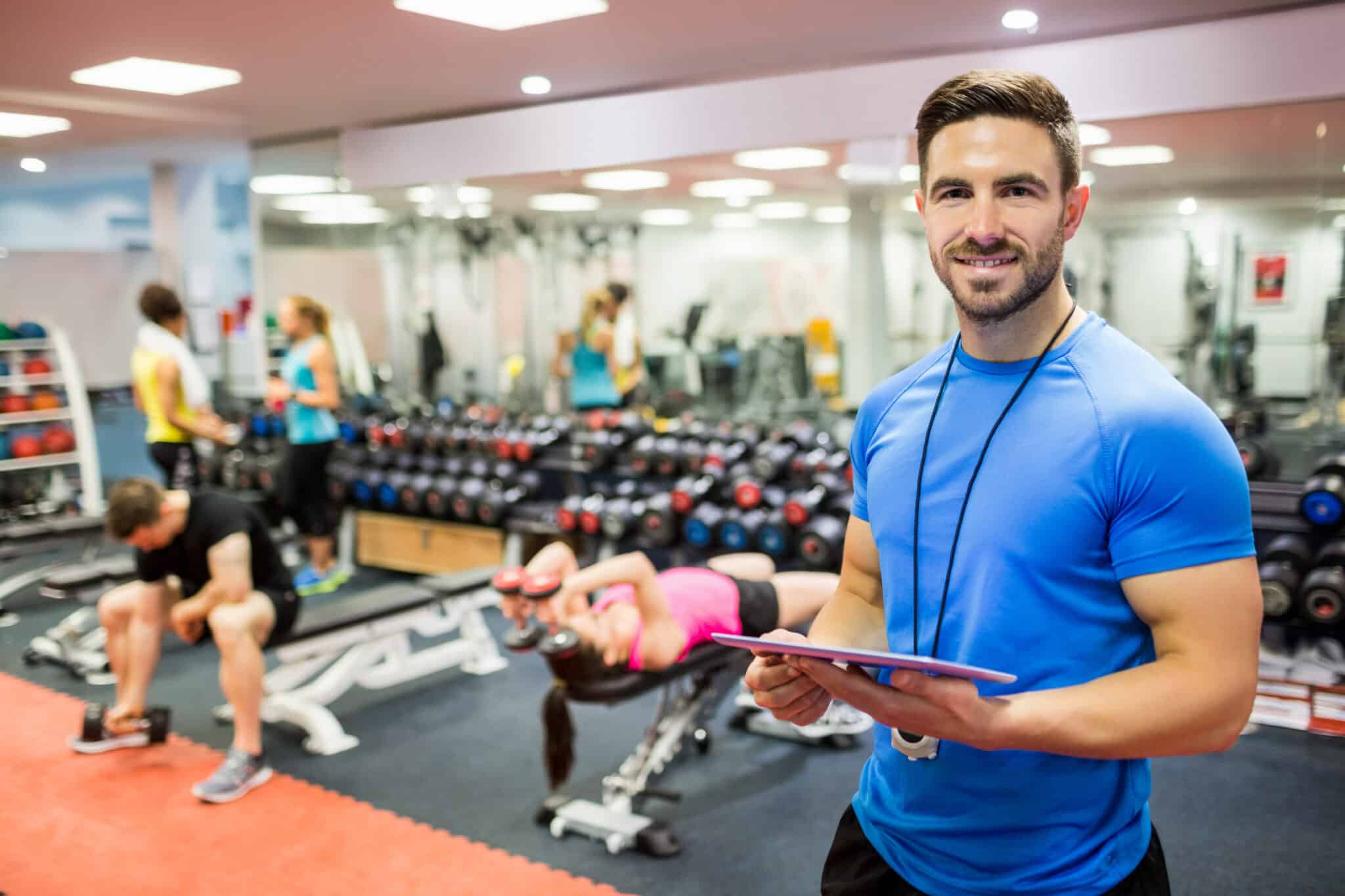 The American Council on Exercise and ISSA are both great starting points for many different career options as a personal trainer.
As a certifying agency, the ISSA is an excellent organization that is similar in scope to ACE.
It is known as an international organization because they have many certifications used throughout countries outside of the United States.
But is ISSA any good?
I would say so.
ISSA has a breadth of well-researched training knowledge packed together with some focuses on special population training and nutrition within their CPT certification.
The ISSA CPT text teaches all of the fundamentals that are found in ACE's CPT cert. Both will train a trainer on all of the necessary foundations of fitness, nutrition, exercise science, and first aid.
ISSA has many specializations, just like ACE, and they do a great job of bundling many certifications together.
For another piece of good news, both the ISSA CPT and ACE CPT personal trainer certifications are taken entirely online, meaning there is no need to attend in-person training to get certified.
Both certifications are excellent models for distance education and great candidates for the best certified personal trainer program.
If you are ready to commit to your ISSA or ACE CPT studying, I recommend checking out the Trainer Academy ISSA CPT Guide or the Trainer Academy ACE CPT Guide, respectively.
These guides offer money-back exam pass guarantees in addition to an amazing array of premium study materials.
Still need more information on these certifications?
Let's dive in and see what skills and knowledge these two organizations teach!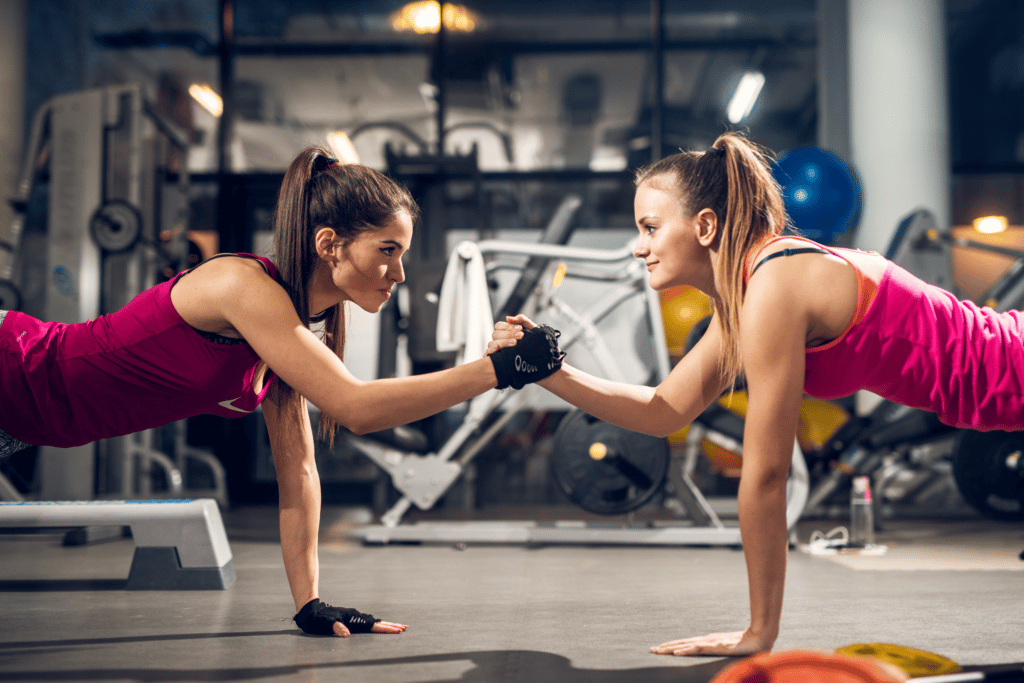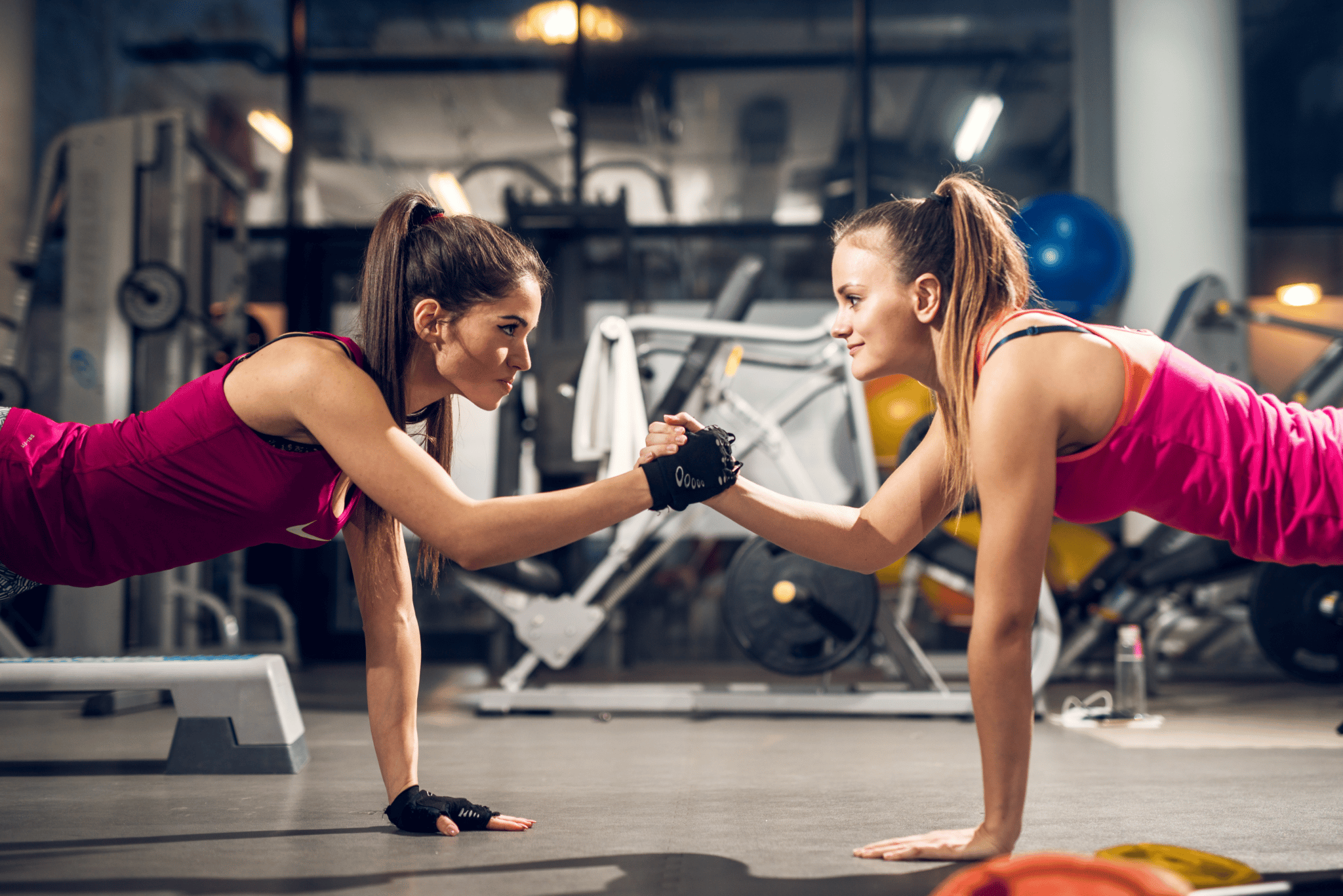 Skills and Knowledge Covered in ACE and ISSA
Both ISSA and ACE trainer certs teach all of these main domains to various degrees.
Exclusive PTP CPT Offers



Gold Standard Cert

Most Popular Cert

Best Study Materials

A Good Option

A Good Option

Best CPT for you?

Let's dive into each one and see how the organizations handle exercise science, behavior change, consultation, screening, program design, and special populations.
Here we can see which one is the best personal training certification for each domain of knowledge.
These will all be domains which, when learned, will help you become a successful personal trainer.
If you want a bit more detail into the individual certs, make sure to look at the rest of PTPioneer for articles like the ISSA personal training certification review.
Exercise Science
All fitness certifications will cover the foundations of exercise science and kinesiology in some way, and both ACE and ISSA do a good job, in general.
The American Council on Exercise handles the basics of exercise science in the same textbook sections as their practical skills.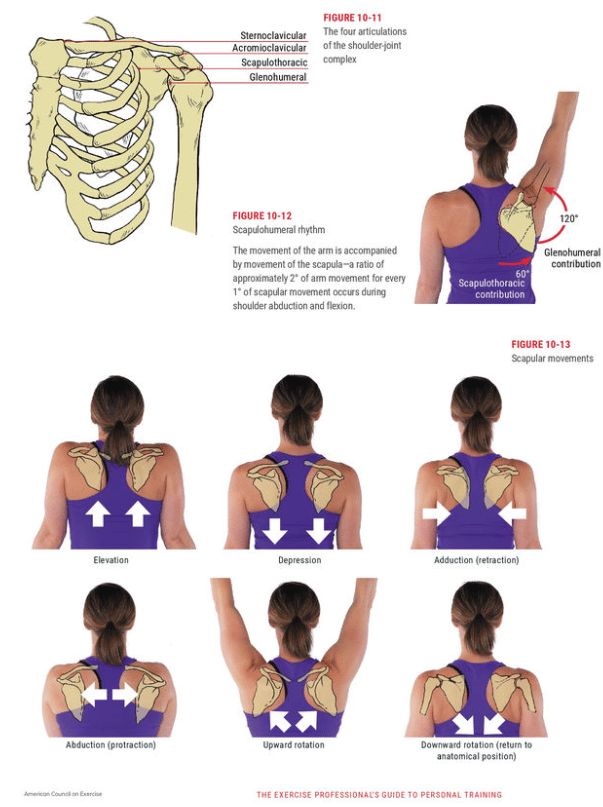 It doesn't actually make it too confusing, but it could be more precise if they were more separate. But, ACE does a great job of merging this exercise science information with their IFT model for designing programs.
The actual taught exercise science is excellent in its coverage. ACE will detail everything from anatomy to physiology and the basics of nutrition.
When we go over and compare to the ISSA, we will find there is a lot of crossover, as these are two of the top certifications in the industry. They have the basics of exercise science down.
ISSA has the main idea of teaching their personal trainers to develop great programs. But, they still meet the expected mark for their exercise science foundations, like kinesiology.
ACE has more of a focus of being based on scientific research in exercise science and clinical exercise, while ISSA aims to primarily teach training program design, which could be more important in getting trainers working.
Both ACE and ISSA offer specializations requiring further exercise science education, like a bachelor's degree.
ISSA's coverage of anatomy and physiology is done really well and worth looking into when considering exercise science.
Let's look at Behavioral Coaching next.
Behavioral Coaching
ACE does an excellent job with behavioral coaching, as most of the top certifications in personal training do.
But they have their own behavioral change system for coaching that is known as the Mover Method.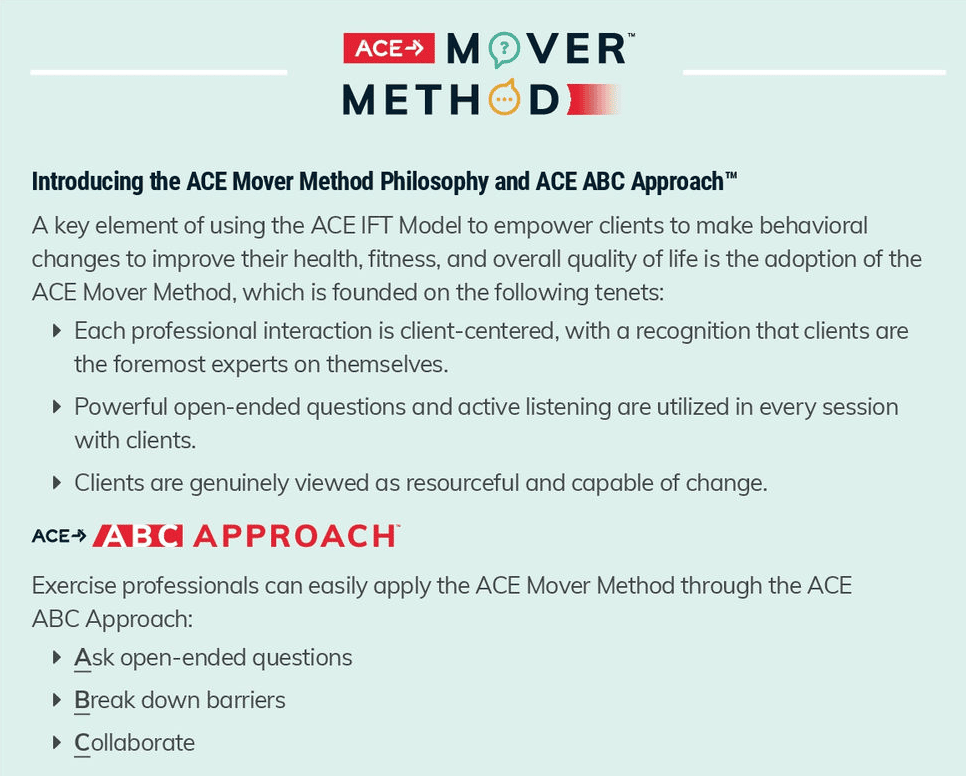 I would say that the Mover Method stands above all other PT certifications as the best behavioral change system I have reviewed.
The Mover Method is a philosophical approach that believes healthy lifestyle behaviors begin with empowering clients to take on their personalized journey where they will achieve self-efficacy.
This happens due to the empathy and trust set up through the personal trainer, as well as proper communication and collaboration as a team with the client.
It truly is the better approach to behavior change when compared to most other CPT certifications. That doesn't mean other certificates offer bad behavior change ideas, as ISSA still provides in-depth materials to study optimally.
ISSA covers all of the motivational interviewing and other required materials well in their chapter on behavior change. They do a good job setting up how to set smart goals for clients to succeed.
This is all stuff that ACE offers, but it is not presented in as good of a way as the Mover Method does. It is much easier to apply a behavioral change system like ACE teaches than it is to use a bunch of topics covered more randomly.
This means that ACE gets the upper hand in this portion of the study, even though they contain most of the same required information within the text.
Motivations and behavior coaching are essential so that you can help your clients progress and stay motivated throughout their journey.
Some other items touched on by both organizations in this realm would be the important personality traits and similar improvements for personal trainers.
Let's look at Client Health Screening next.
Client Health Screening
ACE uses the risk screening protocols from ACSM, and ISSA has a very similar offering, albeit a bit less than that of ACE.
So, ACE uses some reliable information from which they receive from outside certification organizations. When it comes to the movement assessments, they actually offer more than what ISSA looks for.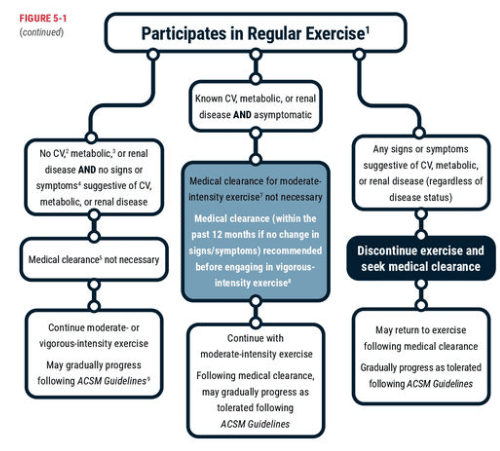 ACE has the best movement screening protocols, and they handle working with the general population better than most.
Corrective exercise that usually stems from the screening protocols is a little shorthanded in this ACE CPT certification, but they do have specializations to fill in these gaps.
ISSA covers the essentials of health screening and pre-program preparation within three different chapters. They handle this portion better than ACE does, and they have some of this implemented into other portions of their online course.
The health screening documents are mostly all the same, as all CPT certifications handle this subject well. But, when it comes to the movement screening and such, this should be touched on with a bit more care.
They still emphasize it well enough to see why they are at the top of the fitness industry along with ACE.
All in all, these two certifications cancel out, as ISSA wins for health screening and ACE wins when it comes to movement screening. If we were to compare specializations and such, then perhaps the tide could shift toward ISSA with their better deals.
Next, let's look at the Program Design and Resistance/Aerobic Exercise Technique.
Program Design and Resistance/Aerobic Exercise Technique
ACE is at the top of the game when it comes to setting up exercise program design for both resistance and aerobic training. They provide a library of thousands of exercises for the user to access, which ISSA matches well.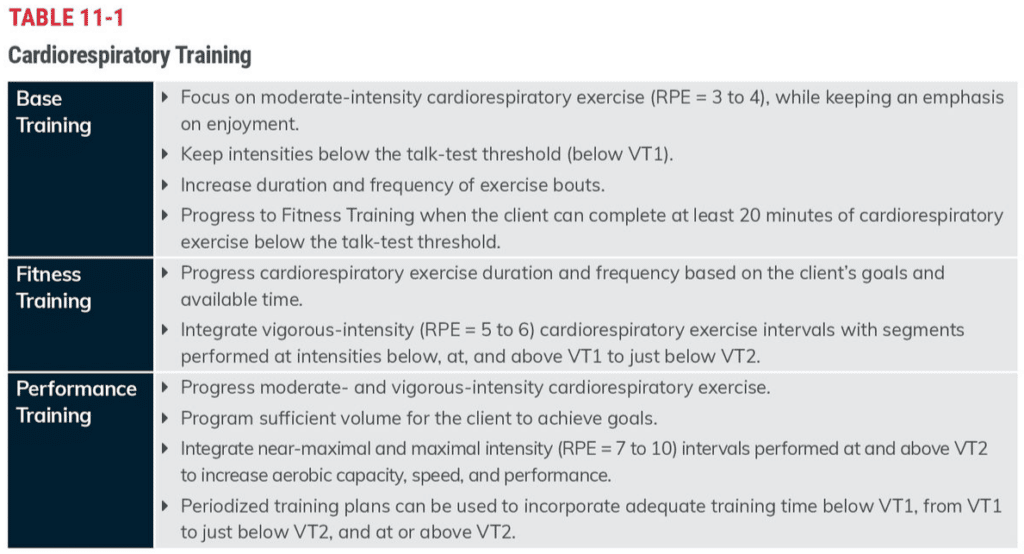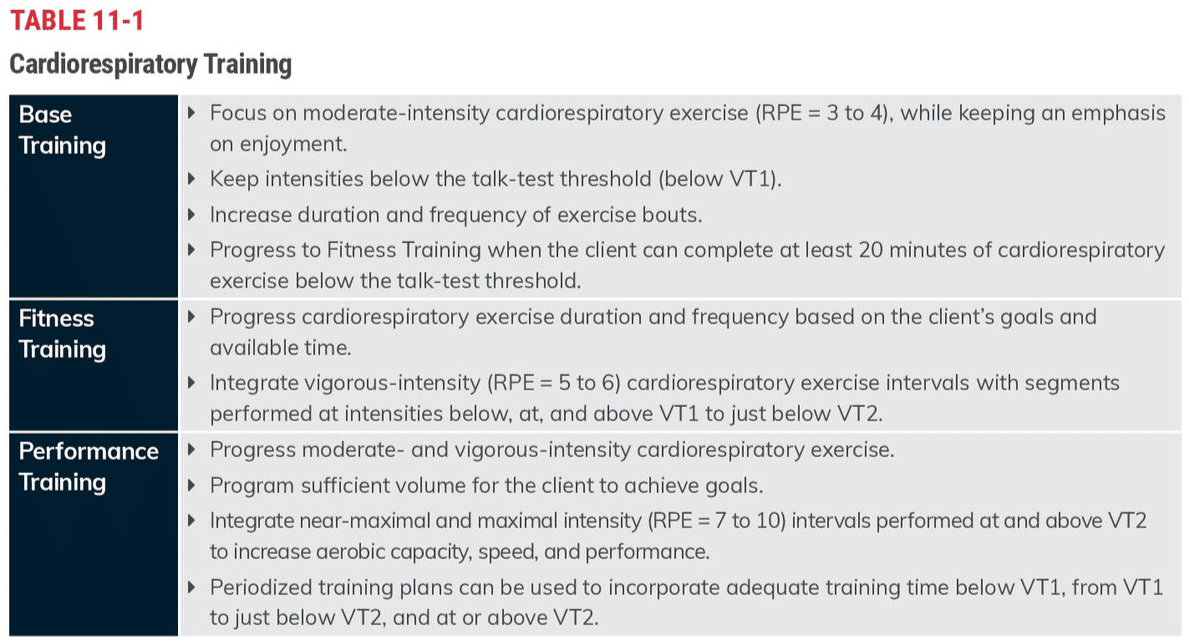 The textbook also utilizes its own ACE IFT model, which is the integrated fitness training model. Their online study system will categorize the exercises based on that, so it is very fluid and understandable for someone once they have a little knowledge of ACE's IFT model.
The ACE IFT model translates well with either aerobic or resistance training, and they really implement the program variables such as reps, weight, sets, rest time, and periodization. It is a comprehensive training program, and ACE makes it very easy to study and learn for new trainers.
ISSA does not have a competing model for training, like with the ACE IFT. Still, ISSA teaches the basics and beyond when it comes to exercise programming.
Their exercise library and other online mediums do contain the same breadth of knowledge that ACE holds.
The training principles and periodization techniques are all taught up to par with the competitors. This model really comes down to teaching all the information and how much they teach through sources outside of the text in their study certification programs.
ISSA doesn't lack the amount of information, they just don't have a competing model, which isn't a deal-breaker. They still give everything needed for a trainer to use their creativity with program designs and workouts for clients.
Let's look at how these two organizations handle special population training next.
Special Populations
Special population training is essential for fitness trainers, as it needs to be done correctly to teach all types of clients adequately.
Exclusive PTP CPT Offers



Gold Standard Cert

Most Popular Cert

Best Study Materials

A Good Option

A Good Option

Best CPT for you?

The specific special populations that certifications will cover include groups like:
Pregnant clients
Clients with chronic ailments
Obese clients
Adolescents
Senior clients
Clients with disability
Clients with other long term injuries
Both ISSA and ACE place great importance on all of this, so you can rest assured knowing that you get a quality certification that has special population training covered well, assuming you choose one of these two certs.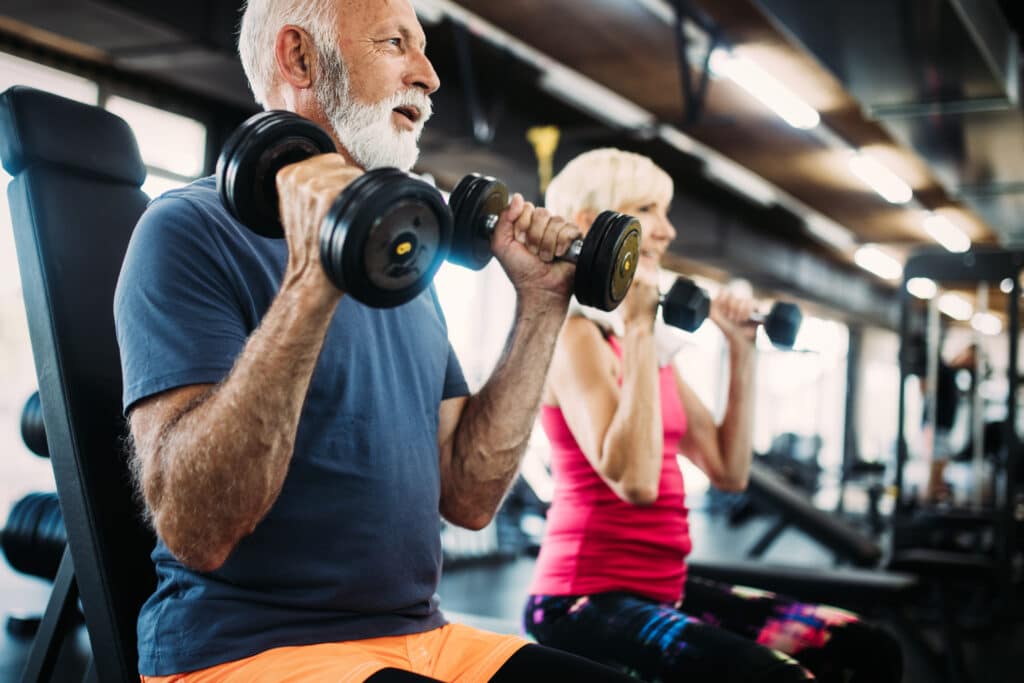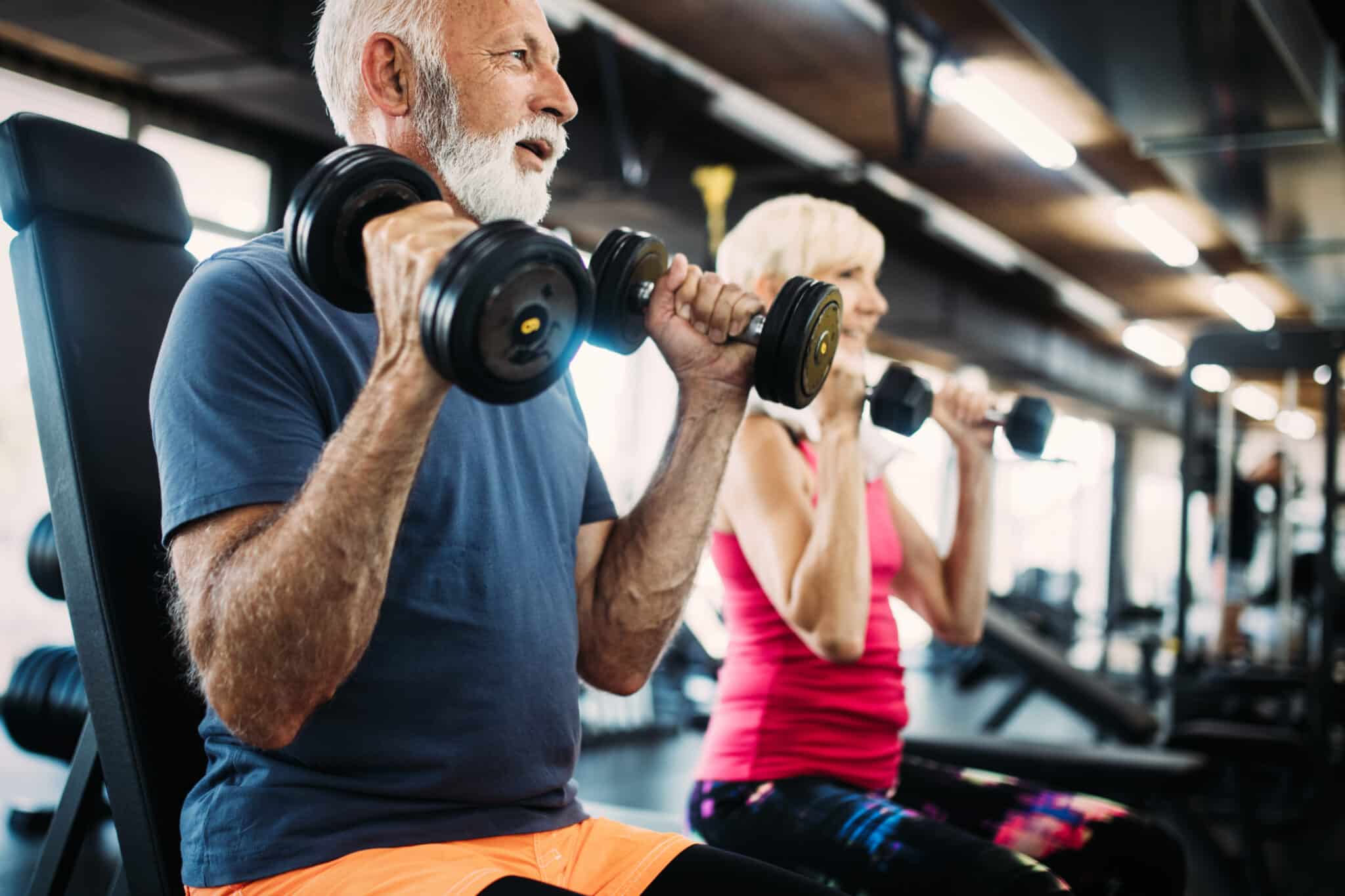 ACE and ISSA devote many chapters to different special population groups, like personal training for senior citizens. They do an excellent job of clarifying how the general population's training guidelines change for these special populations.
They both also handle explaining these issues in their entirety. This really adds to the understanding of not just what you change in special population training plans, but also why you are doing those exact changes.
There are even example plans for these special population groups, which can't be any more helpful than what they provide. Both certifying organizations receive a 10/10 in handling special population groups.
Nutrition
Both ACE and ISSA cover nutrition fundamentals throughout their study materials.
Both of the programs cover this material across multiple chapters and they go through all of the standard parts of CPT nutrition coverage.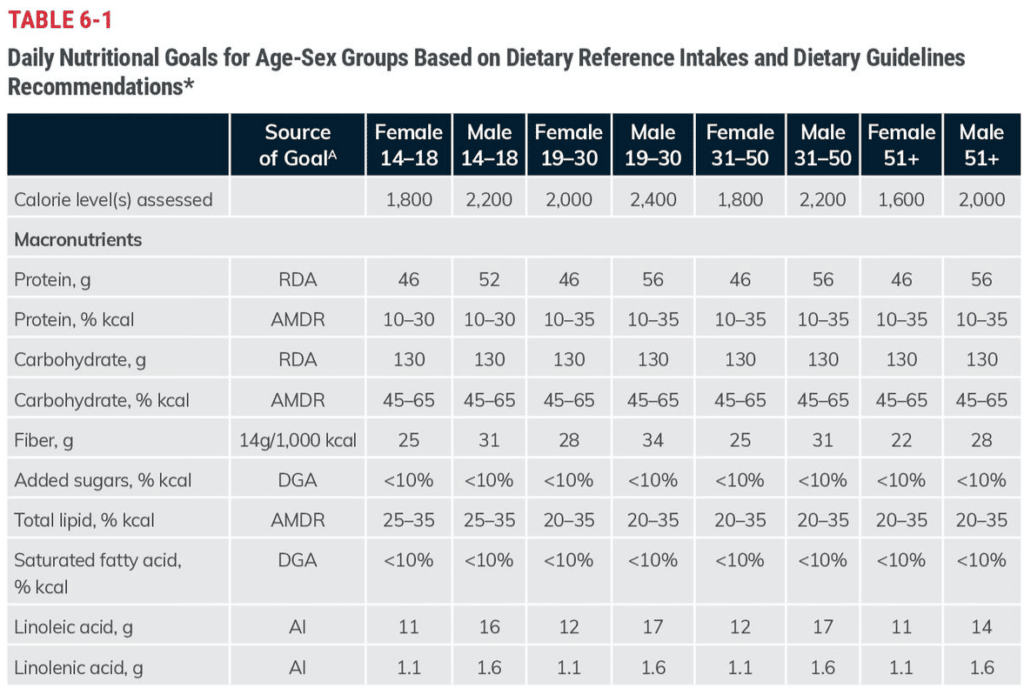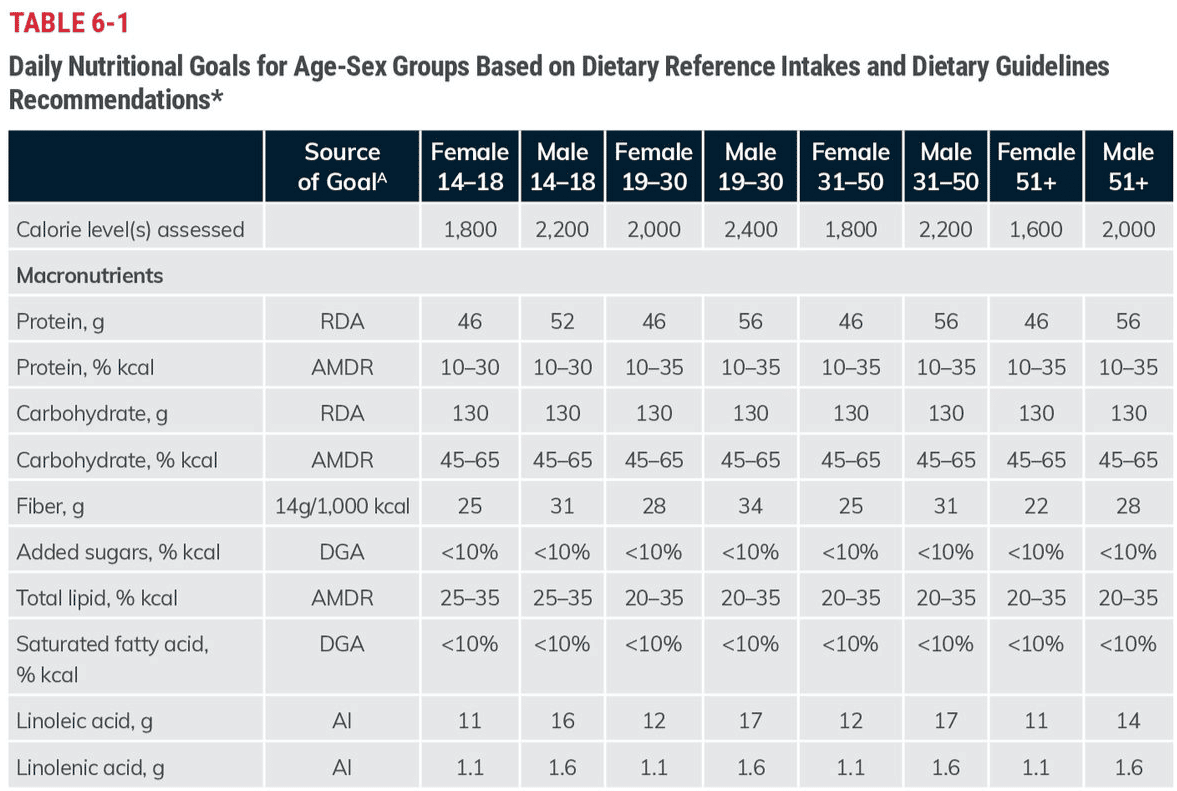 The certification programs cover topics like basic nutrient information, metabolism of nutrients, supplementation, and more.
The two organizations also put a lot of emphasis on hydration and fluid guidelines to help with keeping your clients healthy while exercising and in everyday life.
You won't miss out on any fundamental information with either of these two certifications, and they all lay the excellent groundwork for their nutrition certifications or health coach certs. These certs are the ACE FNS and ISSA nutritionist.
With all of these domains mastered in either program, you will be able to sell personal training to anyone in need. The programs do not mention a significant amount of personal trainer marketing and business strategies, so that could be improved with both organizations.
For someone planning to build their own fitness business, the aforementioned business strategy focus could be quite beneficial.
For a deeper look at the content in both of these certifications, check out my comprehensive ISSA personal trainer certification review and ACE certification review.
Next, let's dive into the requirements for certifying with these two and compare personal training certification requirements.
ACE vs ISSA Certification Requirements
The requirements for certification are easy to compare, as there are actually no differences in the requirements to sit for the exam and get a job.
For both ACE and ISSA certs, you will need to be 18 years of age to get the certification.
Trainers will also need to have a valid CPR and AED certification. This is typically a requirement to sit for a CPT exam and get a job as a trainer, and it generally exists across the board for personal training certs.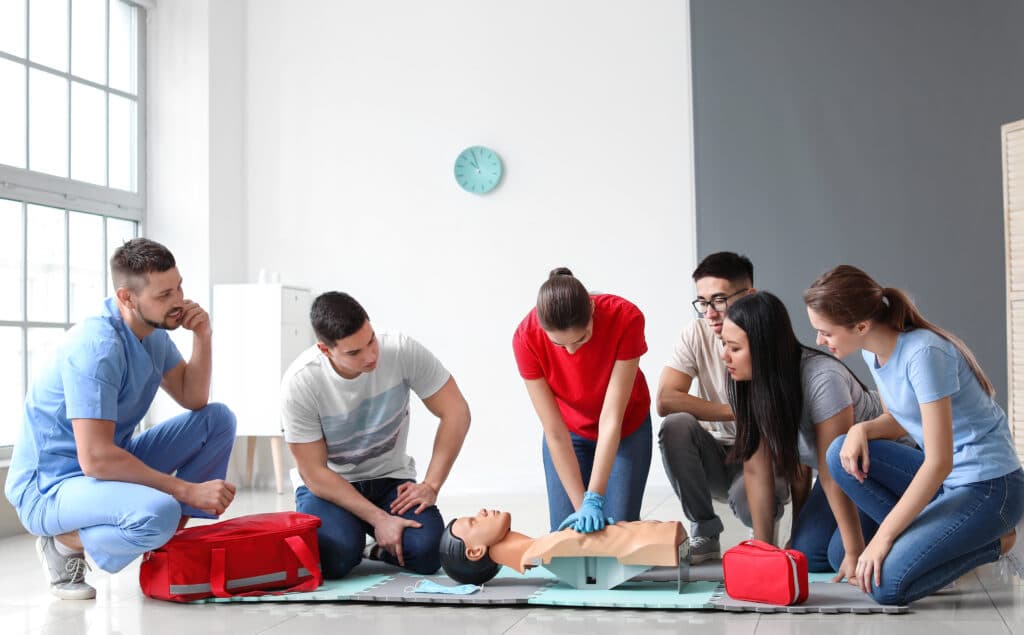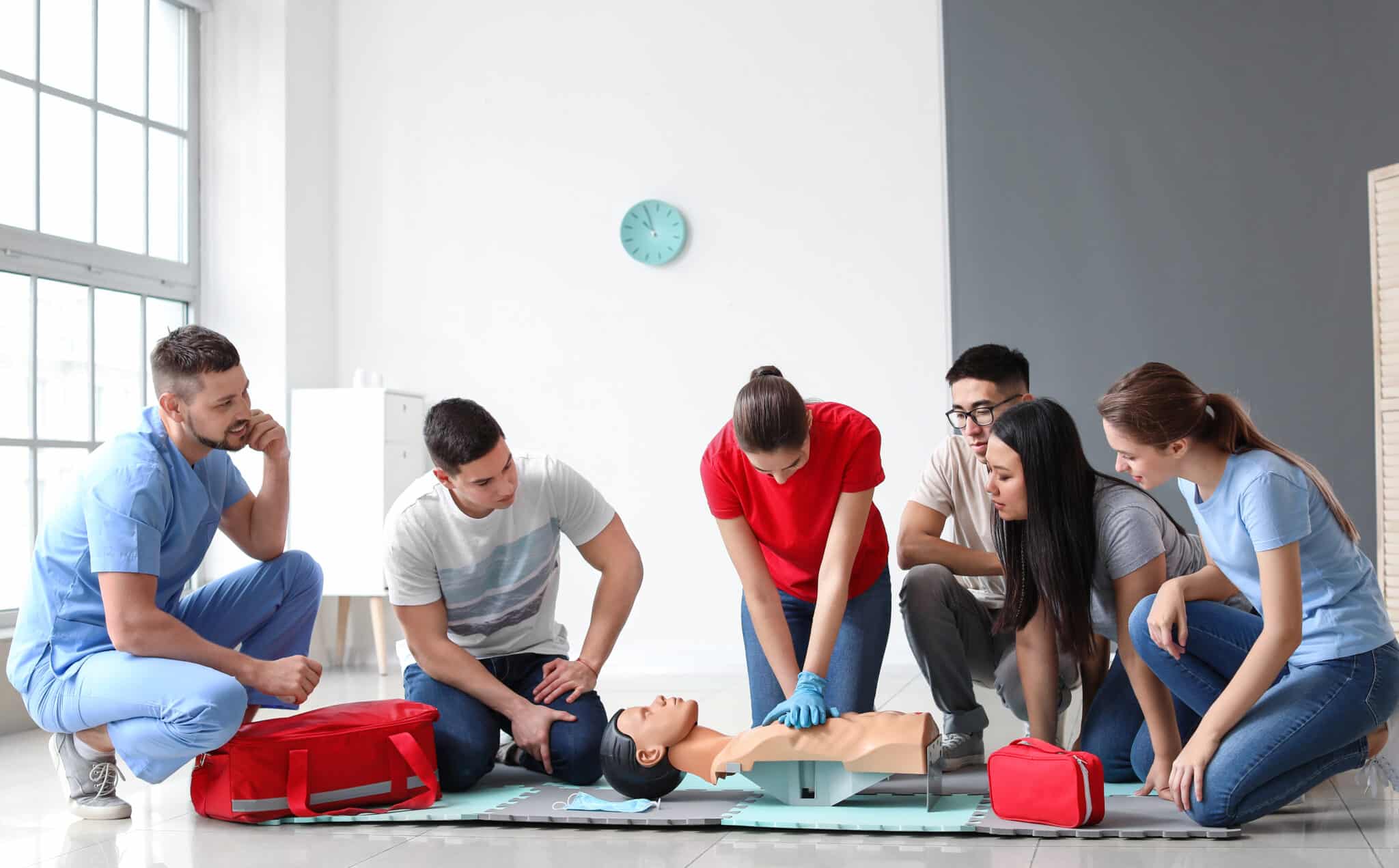 The last requirement is a high school diploma or some equivalent degree. You could also have any form of education higher than that.
These are the only three fundamental requirements that exist for these certifications, and they are all pretty standard when it comes to personal training.
Let's take a look at the pricing and quality for these two certifications next.
Study Materials: Quality and Price
Pricing and the quality of the pricing can be somewhat subjective. Still, I will be going over all of the options you have when it comes to these two CPT certifications from ISSA and ACE and the value as it relates to other included materials and the previously discussed skills and knowledge coverings.
ACE offers three main packages for their CPT certification. All of the packages are of high quality, and when choosing a certification package to pursue, it really comes down to how much someone thinks they need to study.
Here are the three main packages:
ACE Basic Study Package – $587 on sale, this includes:
ACE University
ACE Certification Exam
ACE Practice Test / Practice Exam
ACE Personal Trainer Textbook (digital)
ACE Personal Trainer Study Companion
ACE Answers (basic)
ACE Plus Package – $689 on sale, this includes:
Everything in the previous ACE Basic Package
ACE Personal Trainer Textbook (both digital and hard copy)
ACE Personal Trainer Study Companion
ACE Answers (plus)
Exercise Science 101 Certification Course
ACE Advantage – $1037 on sale, this includes:
Everything in the previous ACE Plus Package
Facilitated Study Groups
Exercise Science 101
Dedicated Advantage Team
If this seems pricey upfront, don't stress it.
You can start studying today with my free ACE CPT study guide and practice test before spending any money on expensive materials.
For an affordable paid study guide with premium materials and an exam pass guarantee, my students consistently prefer the Trainer Academy ACE CPT MVP Study Package.
If you do want to pay a premium for the official ACE CPT Study Materials, you are always free to do so.
Now, let's look at the ISSA personal training certification cost.
ISSA has the option to pay at one time, but they also offer monthly payment options.
Here are the three packages they offer:
ISSA Start Training Package – $69 per month for 12 months, this includes:
Online study materials
Dedicated Student Success Coach
4-Week Fast Track Program
Job Guarantee
Free CPR/AED course
ISSA Community Membership
Passing Protection with Free Retest
Online Bootcamp and Study Group
ISSA Kickstarter Package – $69 per month for 12 months, this includes:
Oddly enough, everything in the last package, even though the price does not change
A guarantee to land 5 new clients in 5 weeks
Free Nutritionist Course
ISSA Top Trainer Package – $99 per month for 12 months, this includes:
Everything from the previous package
Live Training Experience
The ISSA online study materials include:
Online textbook
Study guide
Online practice quizzes
Audio and video lecture options
Online workbook
Online student forum
ISSA take home personal trainer certification exam
Free NCCPT accredited exam
CPT education boot camp
Fast track program
5 in 5 client program
Free professional Website
Unlimited support
You can kickstart your ISSA CPT studying today by checking out my free ISSA study guide and practice test, which will give you a better feel for what to expect from the ISSA.
If you are stressed about spending money and potentially failing the ISSA exam, I recommend purchasing a third-party study package with an exam pass guarantee such as the Trainer Academy ISSA CPT MVP Study Bundle.
As I also mentioned, I highly encourage you to get a nutrition certification and additional fitness specialization alongside your CPT certification.
If you do opt for the ISSA CPT, the best move by far is to get the ISSA Elite Trainer Bundle which includes the CPT, nutritionist, and specialization certifications.
As I mentioned, you can get an exclusive discount on the ISSA pricing when sign up through our link below.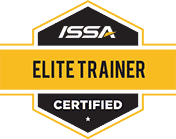 If you are going to become an ISSA CPT, it's really a no-brainer to go for the Elite Trainer program.
Also, if the Elite Trainer seems like more than you want to handle right away, you can get the ISSA CPT and nutrition certification together for the same price as the CPT alone through our PTPioneer deal.
Of course, if the ACE CPT is more up your alley, they frequently run promotions as well. Check the ACE website directly to take advantage of any current deals.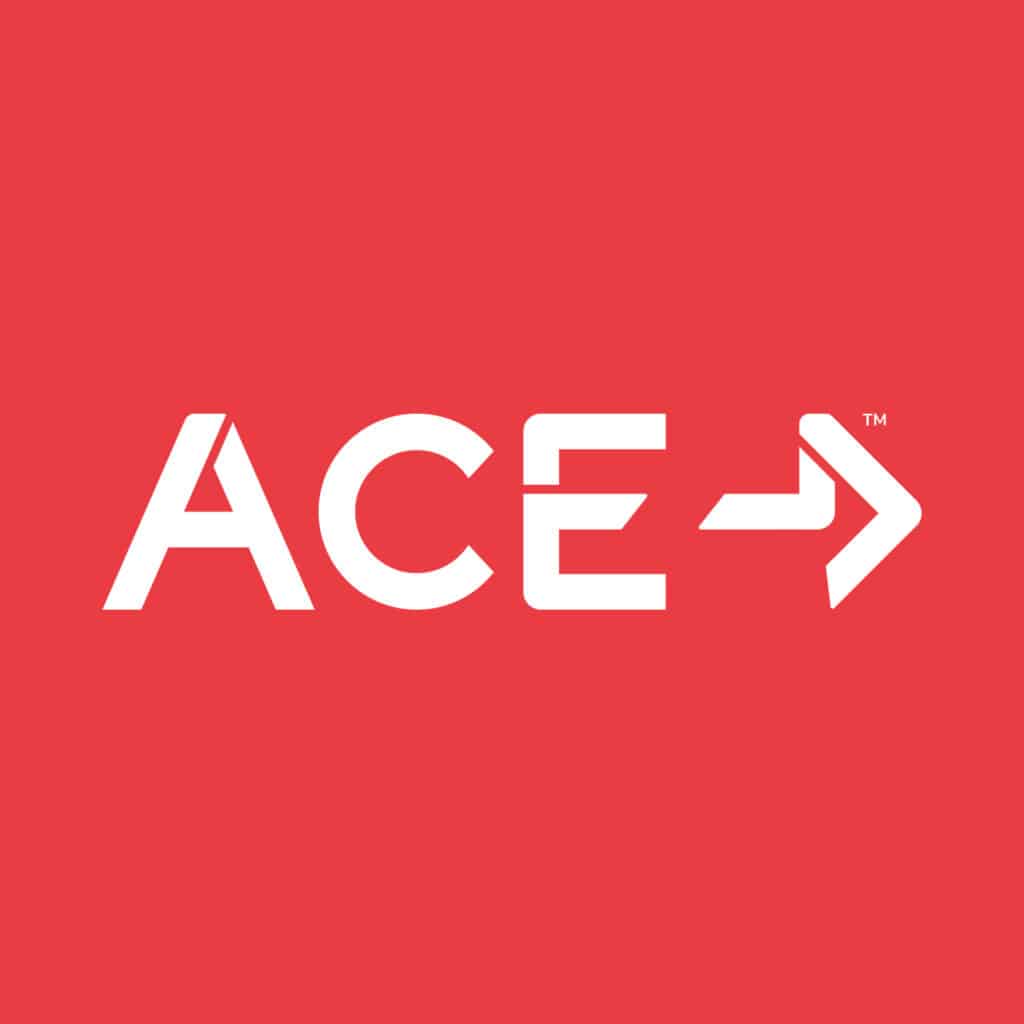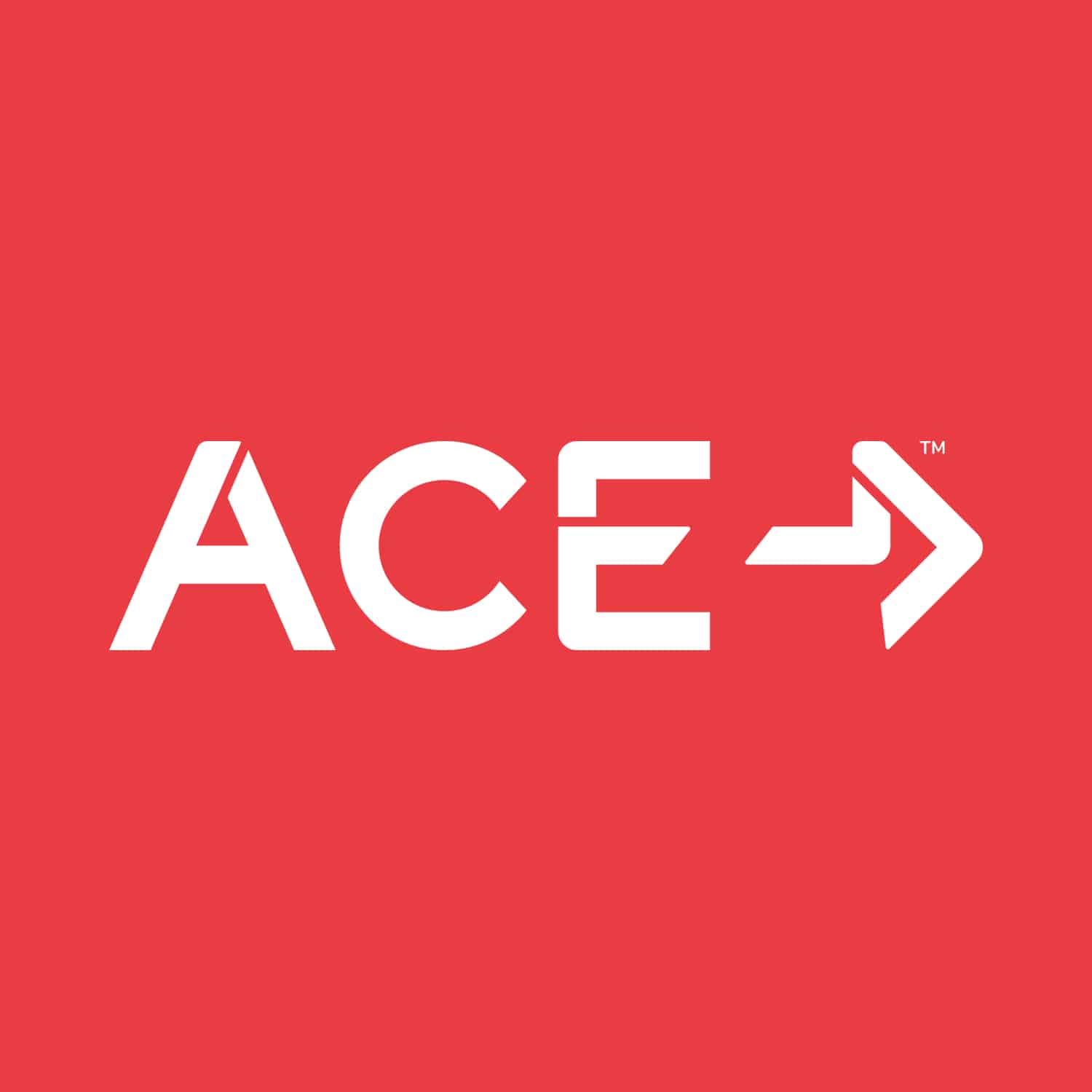 Its certainly safe to say the ACE CPT will not let you down when it comes to the skills and knowledge needed to be a successful personal trainer.
Which Exam is more Challenging, ACE or ISSA?
The best online personal training certification could be decided by the exam experience, let's see how that looks for these digital fitness certifications.
There is going to be a significant difference in the exam pass rate and difficulty when we consider just the included certification exams. The ISSA also includes an NCCA accredited exam, which is handled through NCCPT. We will mention that, but the organizations' own exams should take priority.
The ACE CPT exam has a pass rate of right at 70%, sometimes dipping down into the upper 60s.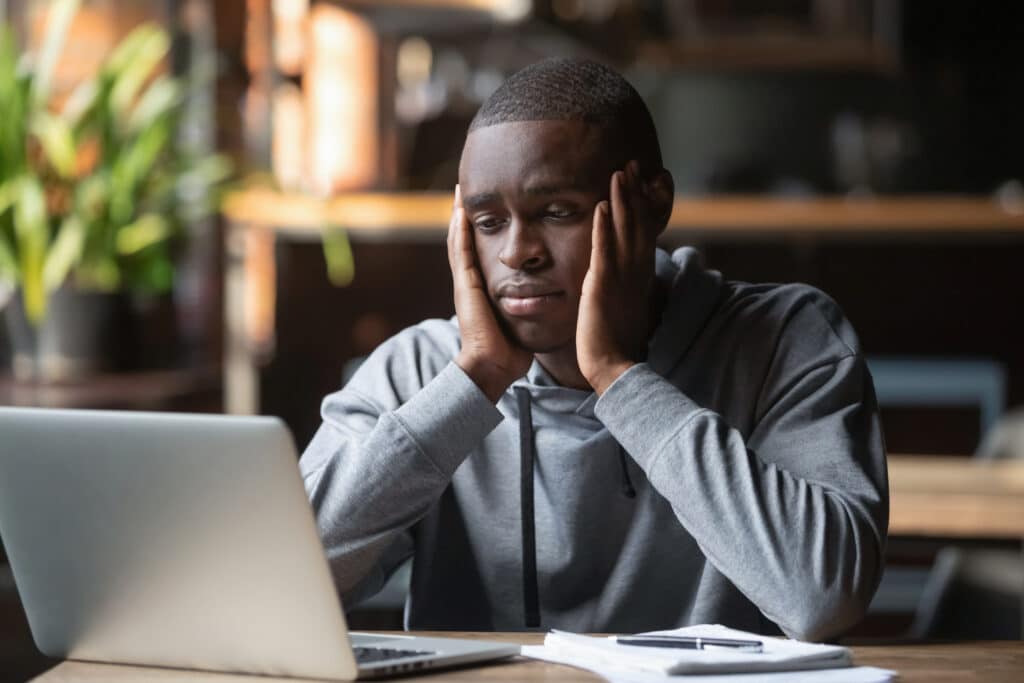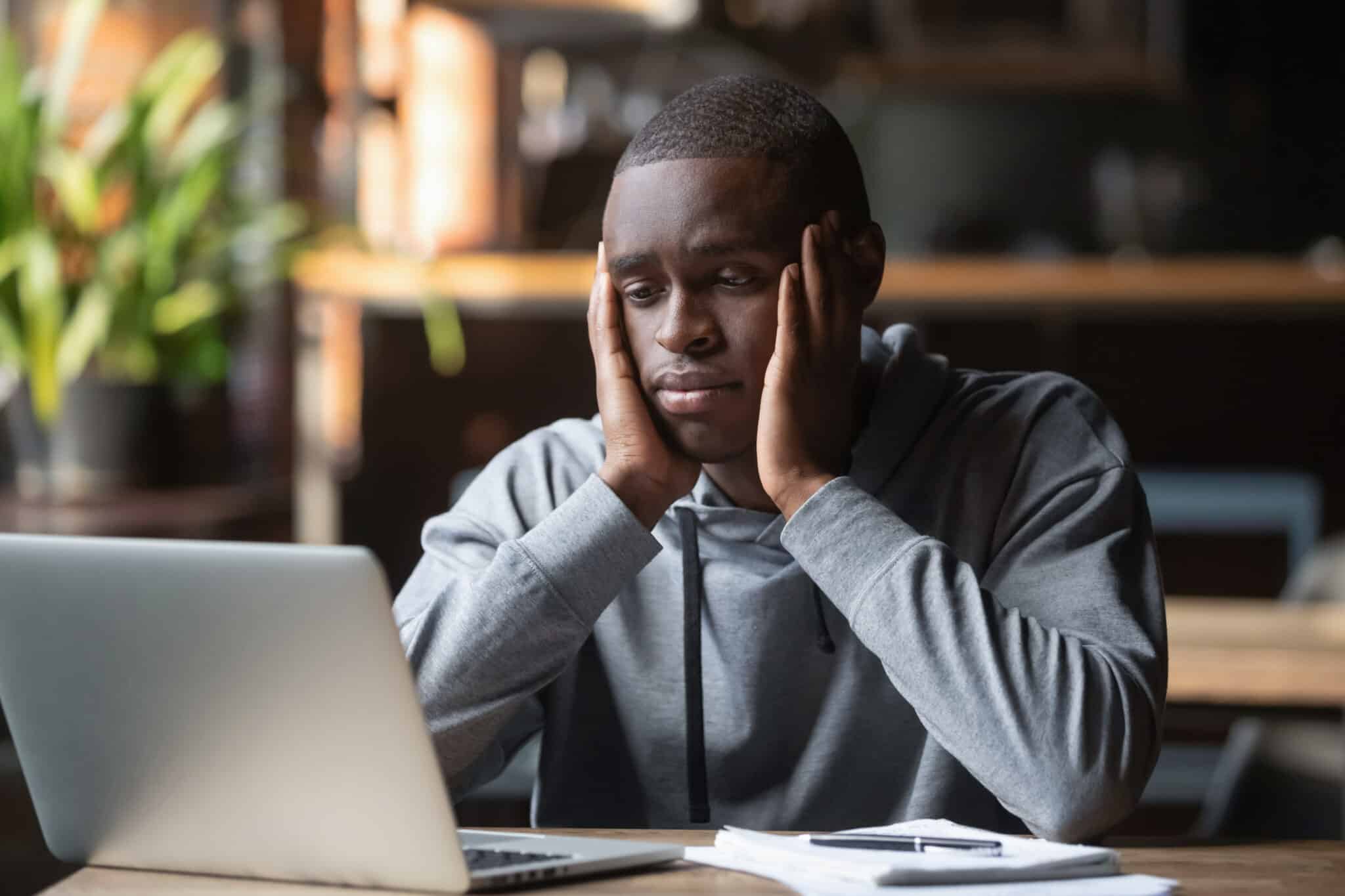 The exam grade required to pass is actually 500 out of 800 on the test, which comes in at a total of 90 out of 125 scored multiple-choice questions.
This is a pretty standard passing score, and passing rate for the industry, whereas ISSA will have an easier and less common score.
If you do happen to fail the ACE exam, you will be forced to pay a fee of $249 to retake the exam. That should be motivation enough to want to study a lot for their exam.
The non-accredited ISSA exam has a pass rate of 90% for first-time test-takers. This is an absurdly high pass rate for the industry, and it is for one specific reason.
The ISSA test is not proctored, so no one is monitoring the activity and integrity of the test-taker.
It is also an open-book exam, so there is nothing to stop someone from looking up all the information needed to pass the exam. Partner this with the free retake, and it is virtually impossible to fail this certification given all the retakes and open-book format.
There is also no time constraint on the exam.
With that in mind, I highly recommend taking the NCCA accredited version of the ISSA exam, which has a pass rate of 70 percent, making it on par with ACE.
I would say you need more time for ACE exam prep to pass the ACE test than it does for a future ISSA coach to pass theirs if you take the non-accredited ISSA exam.
With the accredited version of the ISSA exam, the exam difficulties are even, but ACE is still slightly more difficult.
Next, let's look into the continuing education for these certifications.
ACE vs ISSA Continuing Education
Most CPT certifications will require recertification every few years, so you must keep up with their terms and submit a set amount of hours and recertify; otherwise, your certification will not be active.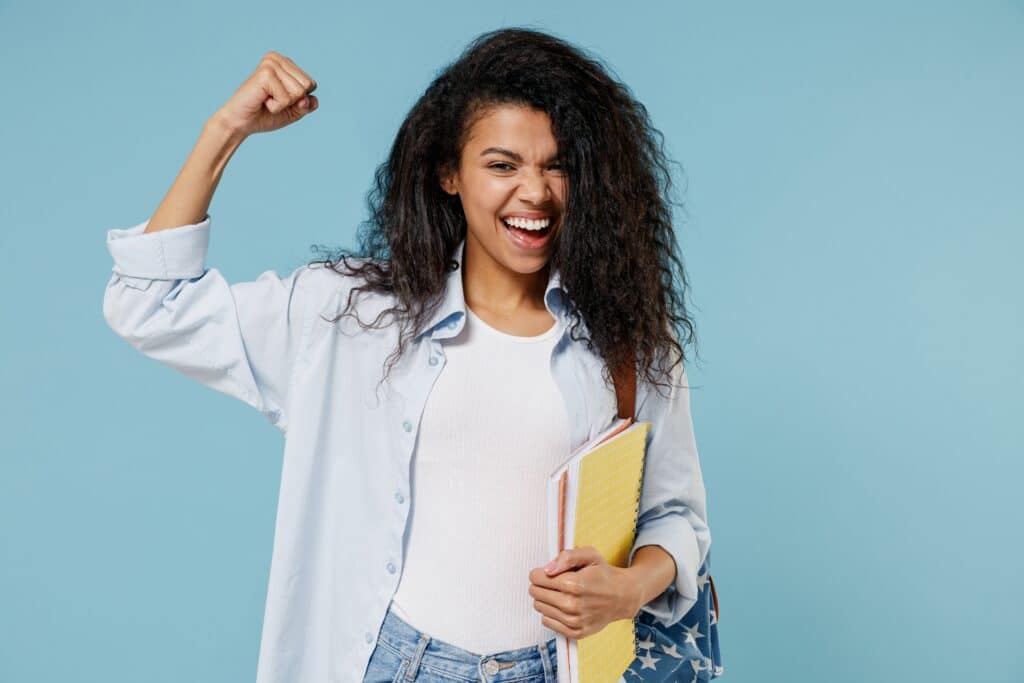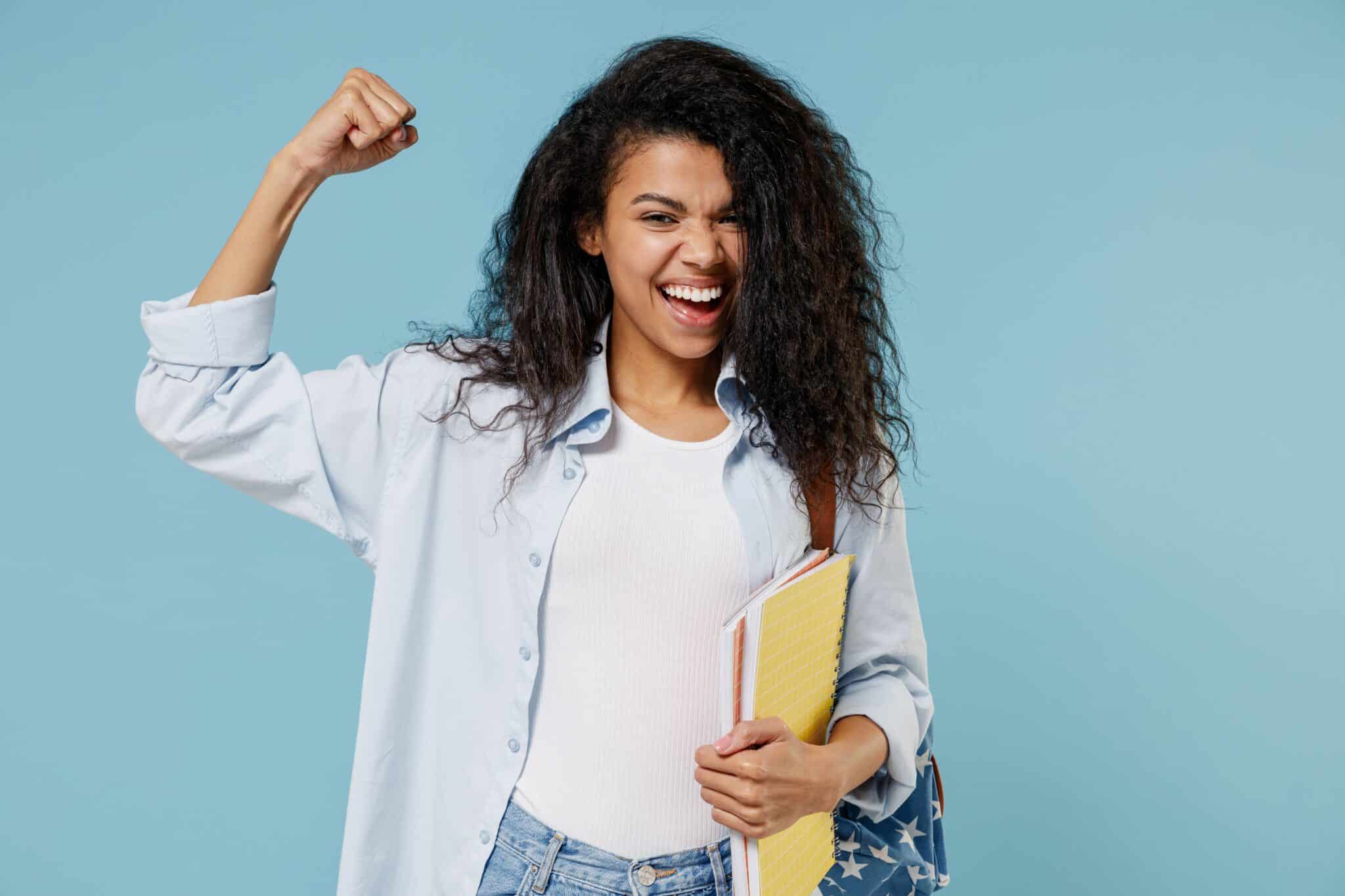 Continuing education units, or continuing education credits as they are sometimes called, are attained by having the exercise professional attend specific classes and events and then receiving the accompanying hours, which count as the credits.
ACE has one of the most standard policies for recertification. They require 20 continuing education unit hours, equal to 2.0 continuing education units. These must be attained within two years.
The ACE organization also supports many outside organizations for trainers to attain their units for recertification.
Also accompanying these hours will be a recertification fee, which for ACE it is $129 for one certification, and then decreasing prices per certification depending on how many you have from ACE.
ISSA has a similar recertification process where they work on a two-year recertification basis, and require the exact same 20 hours of continuing education units.
ISSA recertification implements one exceptional policy that you do not have to pay a recertification fee if you get your units through their organization. But, if the hours are achieved through other organizations, you will have to pay a minimal cost of $99 to recertify.
So, if you are looking to not pay for recertification, ISSA would be a better choice, as when you achieve CEU's through them, you do not pay.
Examples of great ISSA CEUs include the ISSA group fitness certification and the ISSA nutrition coach, which is the same certification as the Precision Nutrition Coach.
Both organizations still have rather great deals when it comes to recertification, and this is part of the reason they stay at the top.
Let's look at the ACE and ISSA review methodology next.
For this comparison, I critically reviewed the key areas that each fitness certification covers. I have focused on the overall skillset required for personal trainers and how each of the CPT certifications stacks up to these skills.
I used my years of knowledge in the fitness industry, along with the individual certifications, to analyze the certs for their strengths and weaknesses.
Frequently Asked Questions (FAQs)
In conclusion, both the ISSA and ACE are very highly regarded in the fitness industry, and they have some similarities that make it hard to choose between the two.
Which personal training certification would you consider to be the best certified personal trainer program? In other words, Which is better, ISSA or ACE?
An ISSA course is going to be my recommended choice for personal training certification in most scenarios, even without NCCA accreditation, a still well-respected exam, and it covers the essential skills and knowledge to a greater degree.
If you are still deciding which personal trainer certification is best for your goals, be sure to take my quiz below to get started on your personal training journey!
It is likely the best fitness trainer certification in the industry next to organizations like the National Academy of Sports Medicine fitness trainer cert.
Free study guides for the ISSA CPT or ACE CPT can be very helpful to kick start acing the materials.
The value of both of these organizations is quite high, so it really depends on where you want to go with your career. Which fitness certification is best for you may depend on a variety of factors we have not gone over here.
If you want a deeper look at these certifications, then check out the individual in-depth ISSA review and ACE review, respectively.
Ready to start your CPT program?
Then check the official websites to view the latest PTPioneer deals on ISSA and ACE.