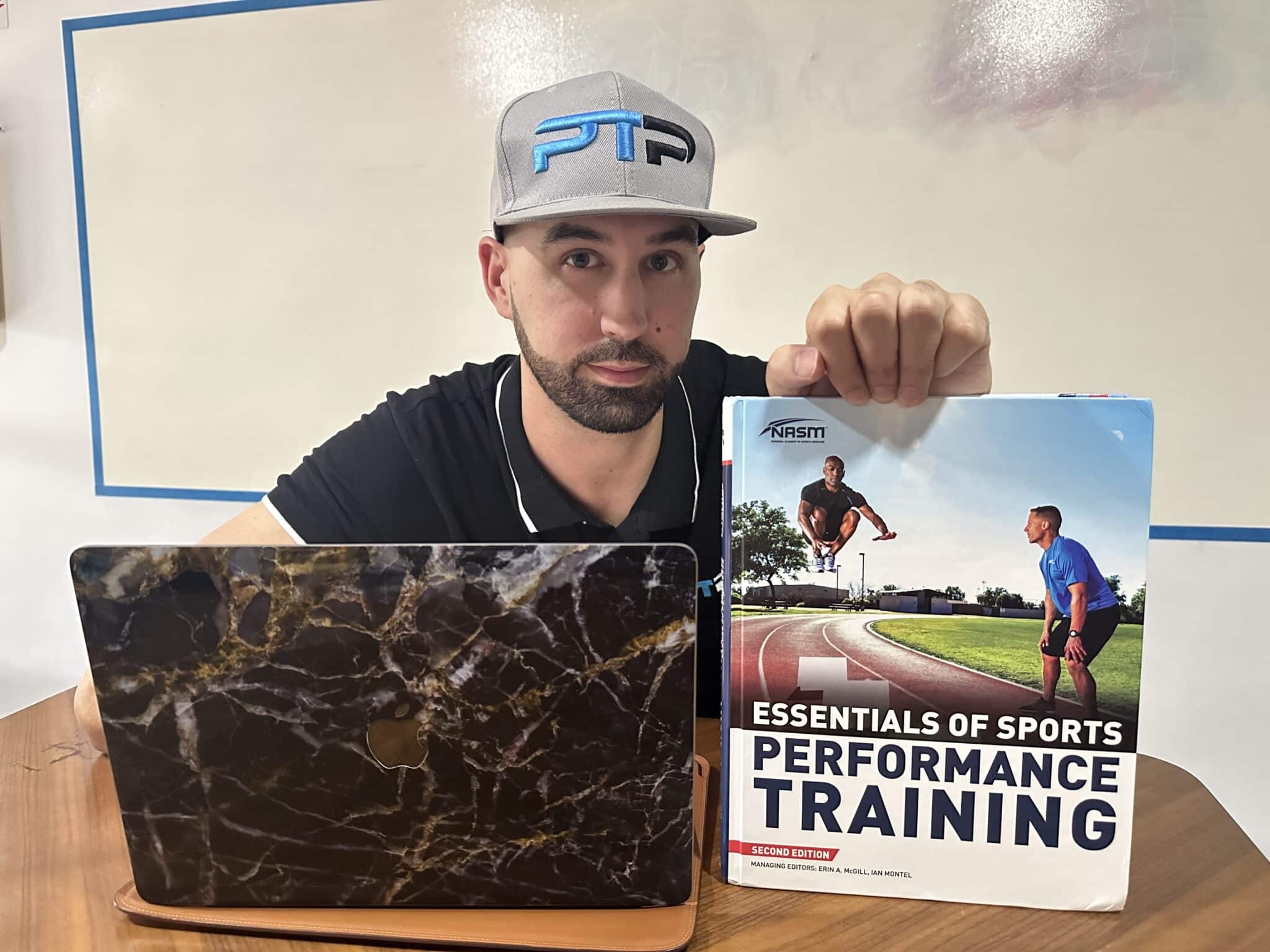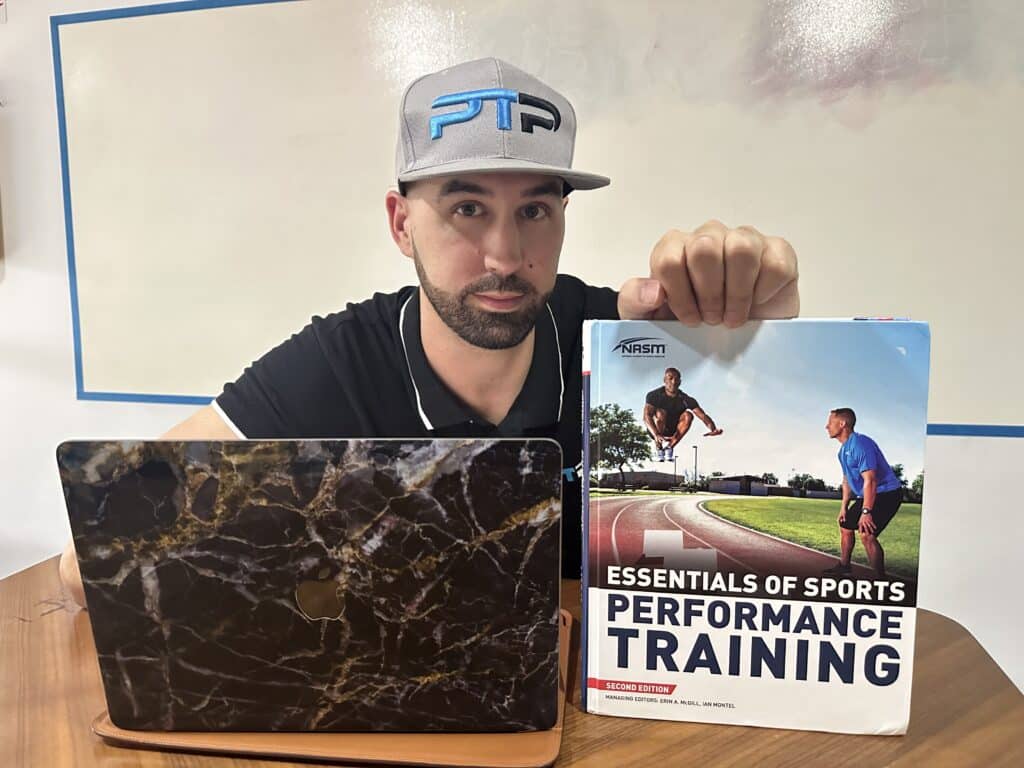 Welcome to my review of the NASM Performance Enhancement Specialist program based on taking and passing the NASM PES exam, along with my knowledge as a fitness professional for over a decade.
Our PTPioneer team includes several trainers certified through NASM, ACE, NSCA, ISSA, and the other main organizations and we have combed through the data on the NASM PES to give you the ultimate review of this specialization.
To help us on this mission, I touch on the following:
Organization info: pricing, packages, prerequisites
Program and textbook quality
How does the NASM PES compare to other performance specializations?
For additional insight and advice on the best personal training certifications, I suggest you take the quiz to figure out the best cert for you.
Alright, let's dive in to the article!
What is the NASM Performance Enhancement Specialist?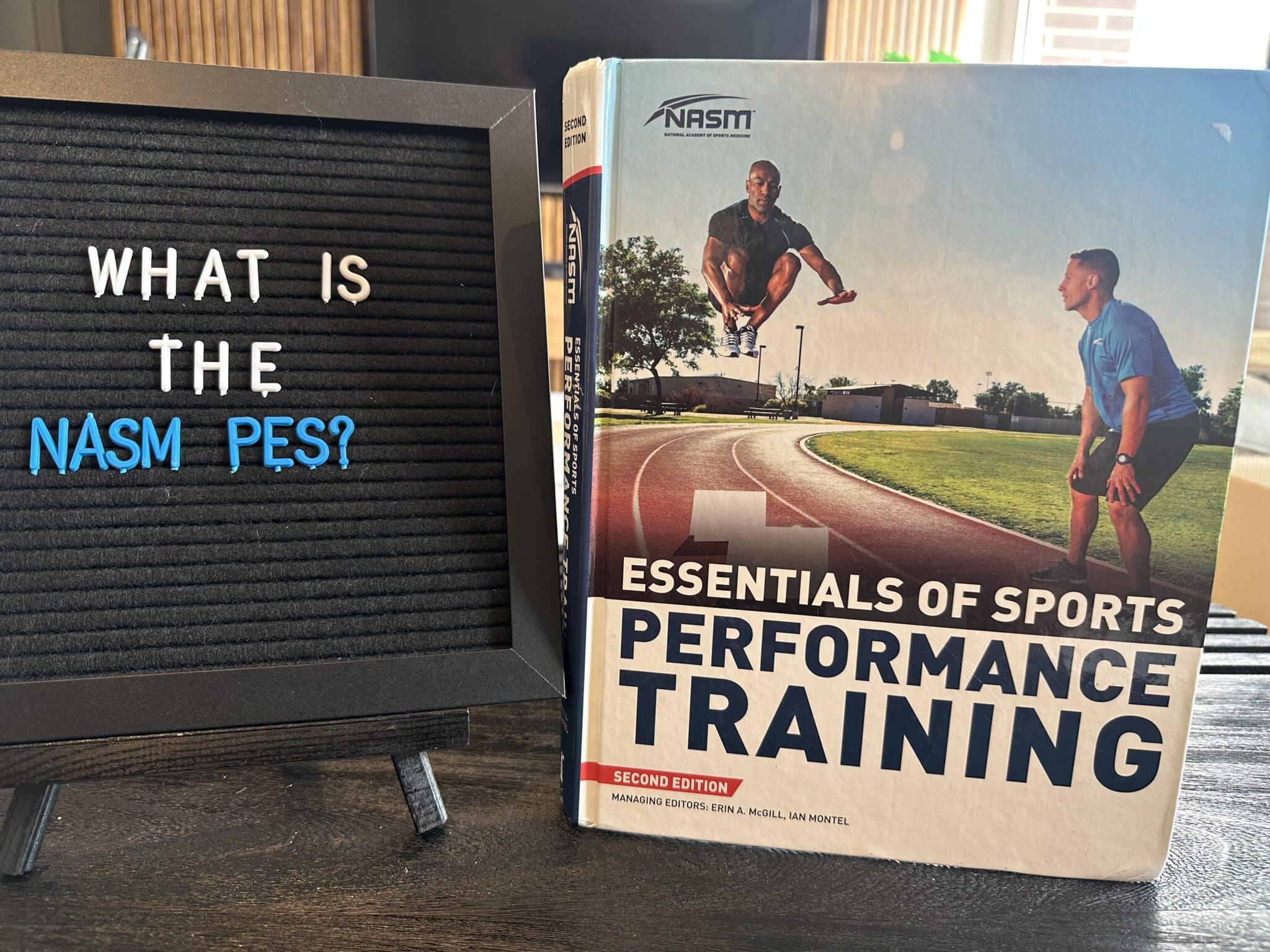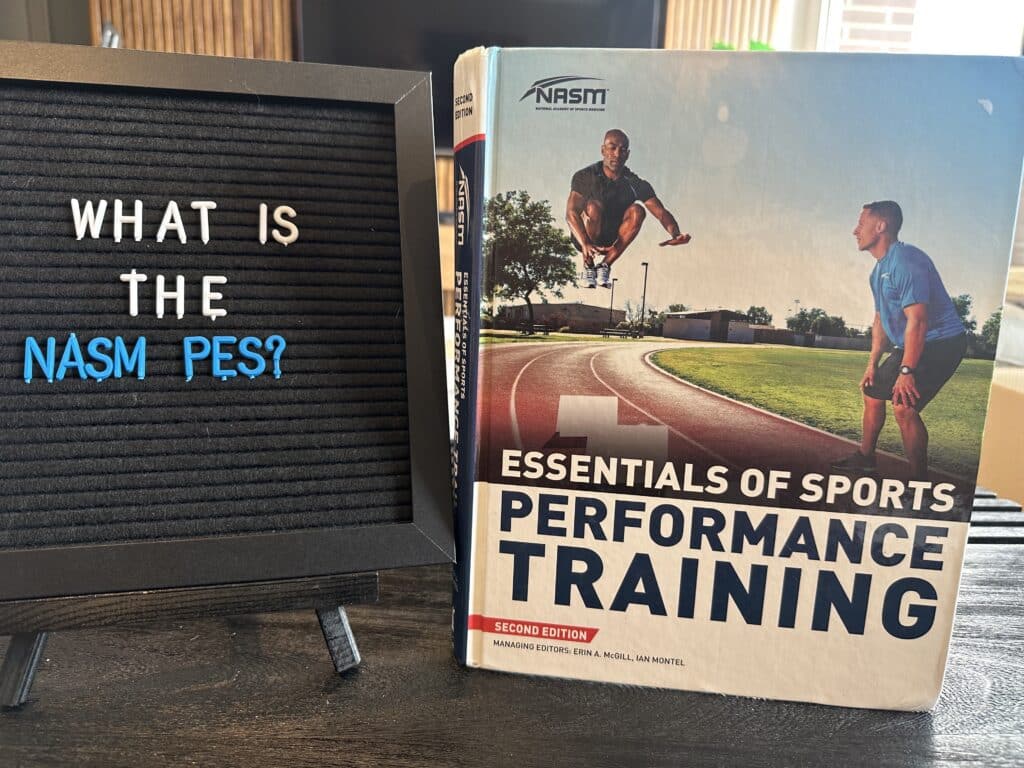 The NASM Performance Enhancement Specialization from NASM, is geared towards teaching exercise professionals how to train athletic performance in both general population clients and athletes alike.
In this program you learn how to improve speed, strength, agility and quickness in clients at a high level. Bonus content includes weight room maintenance and management, and football, baseball, and basketball in various lectures.
This is the NASM equivalent to the NSCA CSCS and it emphasizes strength and conditioning principles.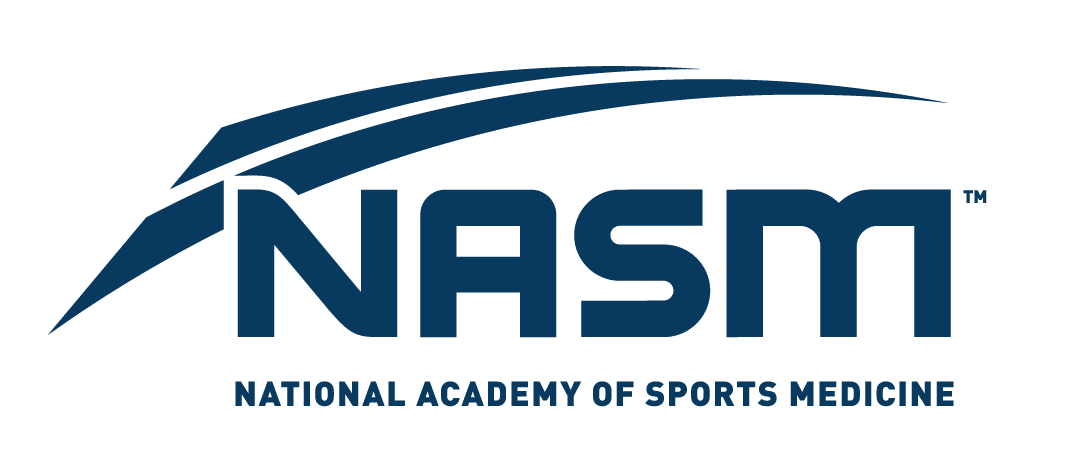 NASM PES General Information
Exam cost: $699.00 before discounts
Study material cost: INCLUDED
Prerequisites: CPR/AED, High School Diploma
Exam passing score: 70%
Average completion time: 3 to 9 months
NASM credibility and reputation
The National Academy of Sports Medicine, or NASM, is a certifying agency in the health and fitness field.
Established in 1987, it has become one of the foremost authorities and educational institutions in fitness, offering what some consider the best personal trainer certification.
NASM's popularity is prominent and far-reaching, often cited as the most popular certifying agency based on numerous relevant metrics and Google trends.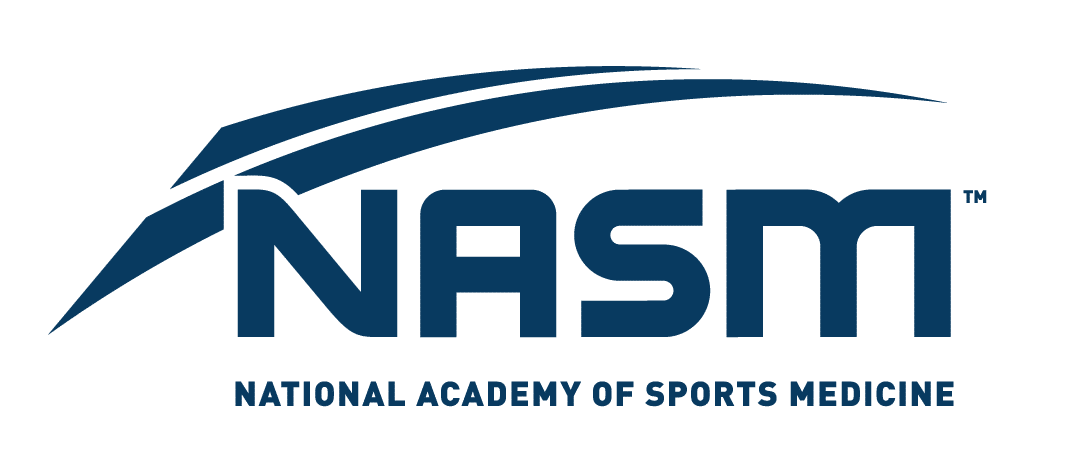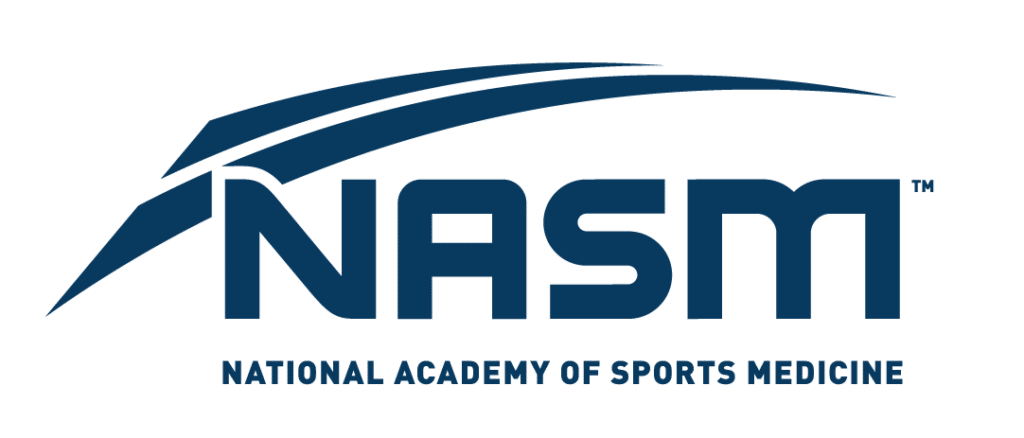 It is, without a doubt, a gold standard certification with a global reputation.
NASM also acquired AFAA, the Athletics and Fitness Association of America.
This brings a major certifying agency under the umbrella of NASM and, in the process, consolidates a wealth of resources and influence for better educational products.
NASM occupies a niche in the corrective exercise specialist field; that is to say, their training methodologies, as indicated in the curriculum, are geared towards exercise principles that assist in correcting imbalance and deviation.
This is exemplified in the OPT model, short for Optimum Performance Training.
This model permeates through all of NASM's certification programs, including the NASM specialty certifications.
As a specialization in performance enhancement would entail, we can safely assume that the principles and ethos ingrained in the OPT model are fully displayed.
But enough speculation and assumption, let's actually find out what this performance enhancement program brings to the table for a student.
Is the NASM Performance Enhancement Specialist worth it?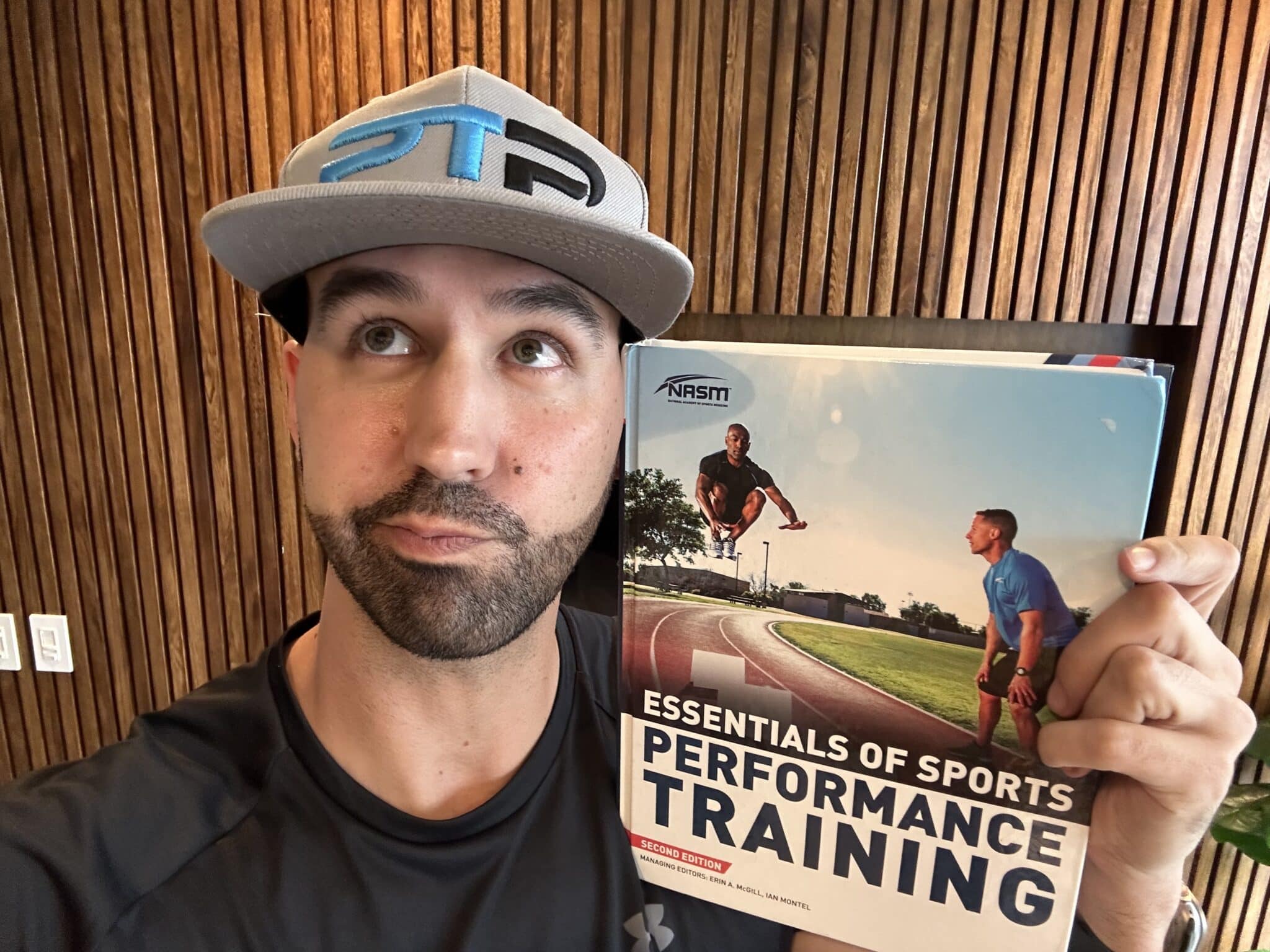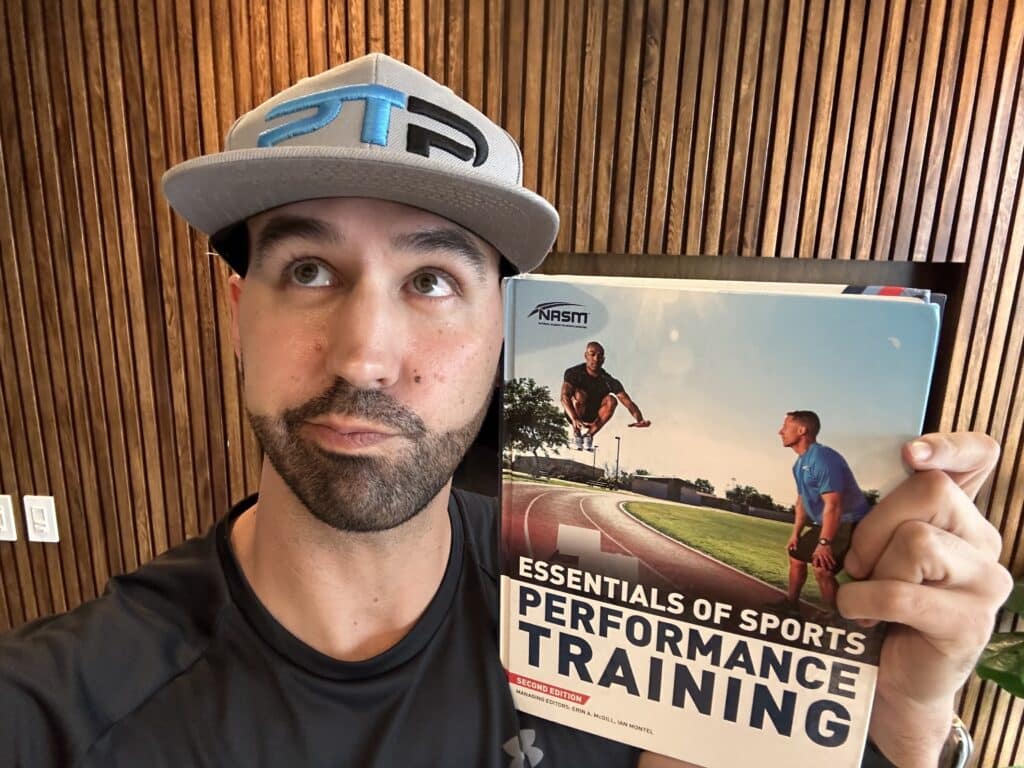 Yes, the NASM PES is worth it for those trainers looking to learn more of the details behind sports performance training.
If you want to earn more as a trainer and learn more comprehensive strength and conditioning tools than you would learn from the NASM CPT, this is the specialization for you.
This is a very thorough course which also comes in at a reasonable price compared to some of the other strength and conditioning certifications out there.
Pros
Certified for life, no recertification required
Well priced for a NASM program
Great entry point for athletic trainers or conditioning specialists
Cons
Not as well recognized as NSCA CSCS
Not a NCCA accredited certification
Very little focus on other population groups outside high-performance athletes
NASM vs. other top strength and conditioning certifications
The main competitors to the NASM PES are the NSCA Certified Strength and Conditioning Certification (NSCA CSCS) and the ISSA Strength and Conditioning Certification (ISSA SCC).
The NSCA CSCS is the big dog in the game of strength and conditioning and is recognized as the most complete certification. NSCA is, after all, a premiere athletics research institute.
Price-wise, it's similar to the NASM PES, but it is a full NCCA accredited certificate, so it comes out on top in that aspect.
However, the CSCS is also a grueling exam with a 56% pass rate, much lower than NASM's 70% and the re-test fees can cost almost as much as the entire exam.
The ISSA Strength and Conditioning Certification is a full cert with NCCA approval, but it costs a bit more than NASM and isn't quite as thorough from a content standpoint. For example, NASM includes more technique guidance for certain exercises like the Olympic lifts.
I like ISSA's program, but I think overall NASM gives you a bit more from an exercise science perspective.
Who is the specialization meant for?
NASM's PES is meant to teach trainers the skills and techniques of a strength and conditioning coach. This is not a personal training certification geared to teaching the general population, nor is it a full certification on its own. It's much better when paired with a CPT.
For this reason, I'd definitely recommend looking at NASM's Strength and Conditioning Bundle, which gives you a personal training certification, along with nutrition and the PES at a reduced cost.
Normally, getting these three programs separately would be a lot more expensive, but this way you get the benefits of all of these at a fraction of what you'd normally pay in stages.
Certainly, as a fitness professional, you are going to be asked about nutrition as well as training, so having a nutrition certification will aid in your knowledge, giving you more authority on the subject so you can earn more.That's the rationale for paying a bit more at the beginning of your career, so you can gain a lot more in the long term.
Great for
Personal trainers wanting to learn about strength and conditioning
Fitness professionals looking for a great way to re-certify
Not great for
People who want to be a strength and conditioning coach at the highest level
Anyone looking for a personal training certification
NASM PES course costs and options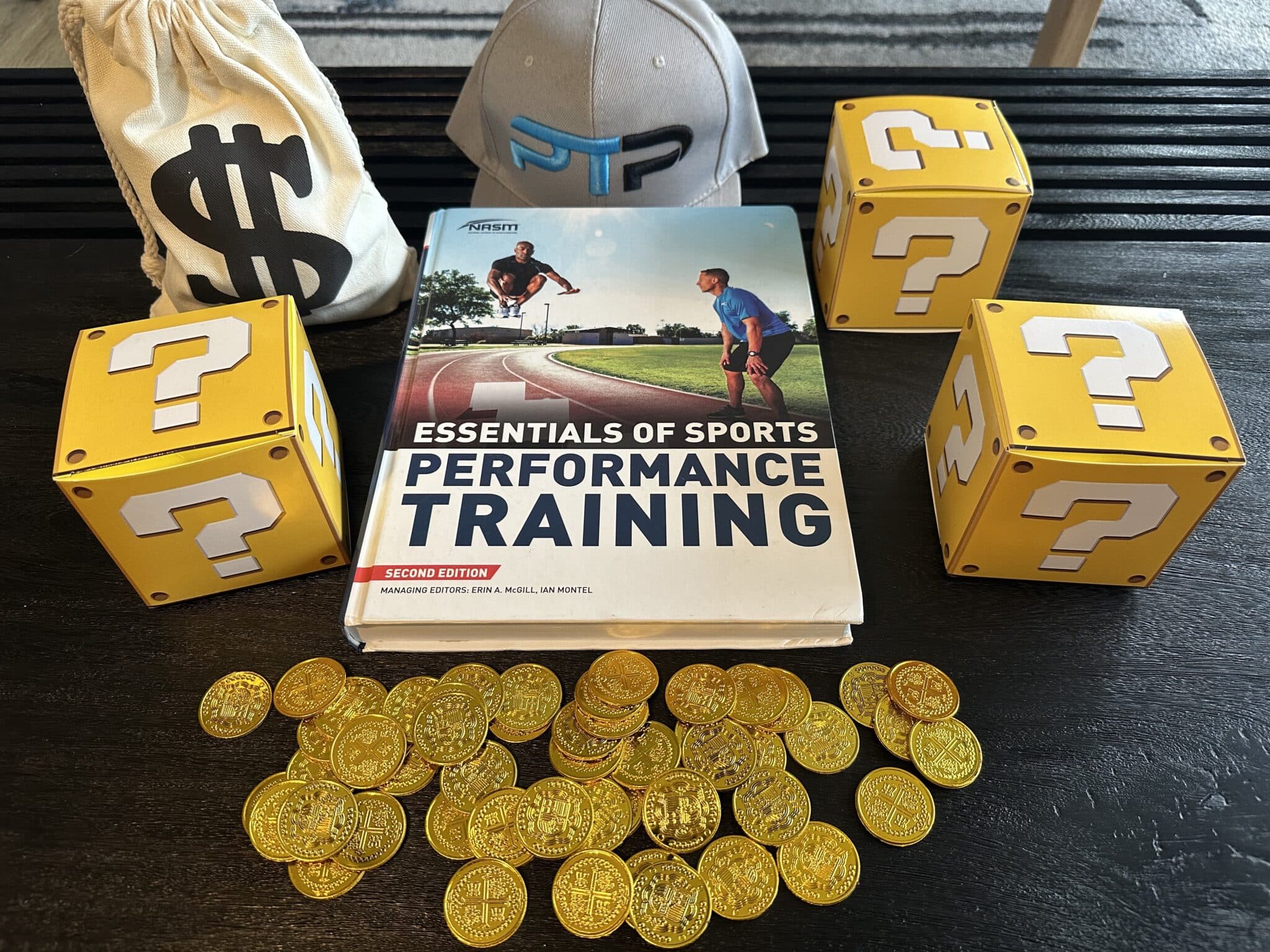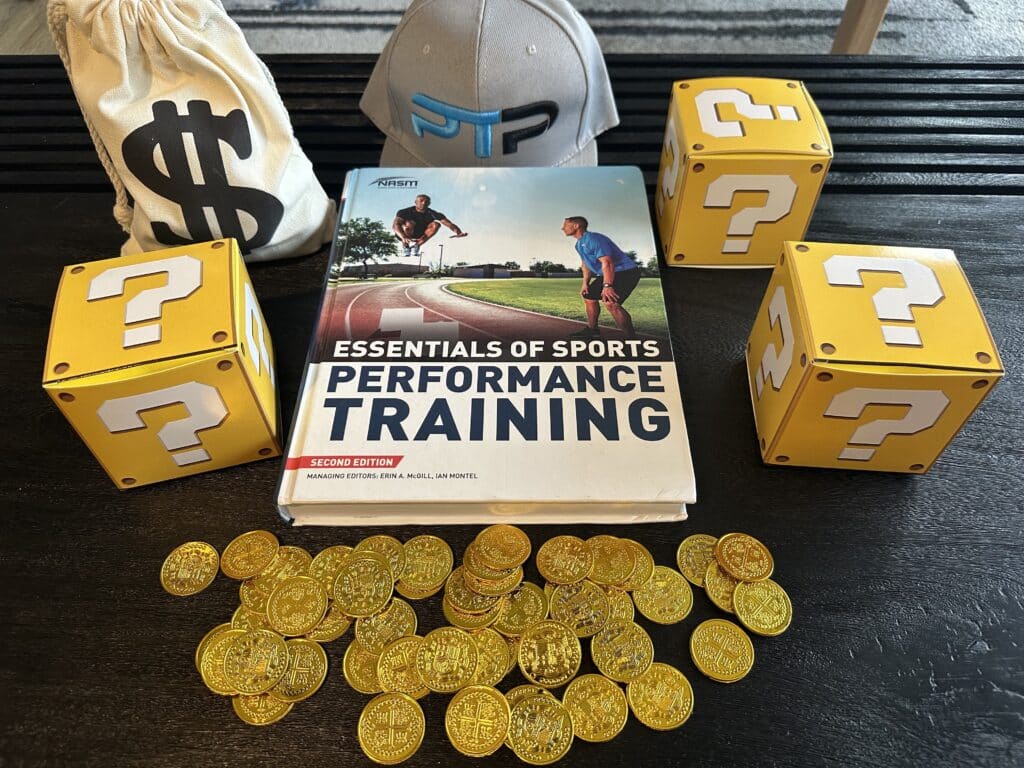 The NASM PES costs $699.00 for self-study, $849 for premium self-study, and $999.00 for all-inclusive. This changes a lot due to the frequent deals and special offers typically given by NASM on their website.


Compared to many NASM programs and courses, this is pretty well priced, in contrast to the certified personal trainer cert, which can cost well into the thousands of dollars depending on which study package you pick.
Each package contains the fundamentals, such as practice exams, the textbook, and the study guide for your exam prep.
This is what each study package offers:
The Self-Study Package
The Premium Self-Study package option contains all that in addition to the following:
Bonus Content
Programming Toolkit
And finally, the All-Inclusive study kit has everything I've just listed in addition to:
NASM-PES Hardcopy textbook
Live Workshop
Don't forget to check the NASM site for the official pricing, as they tend to run specials and discounts from time to time.
tend to run specials and discounts from time to time.
NASM PES course layout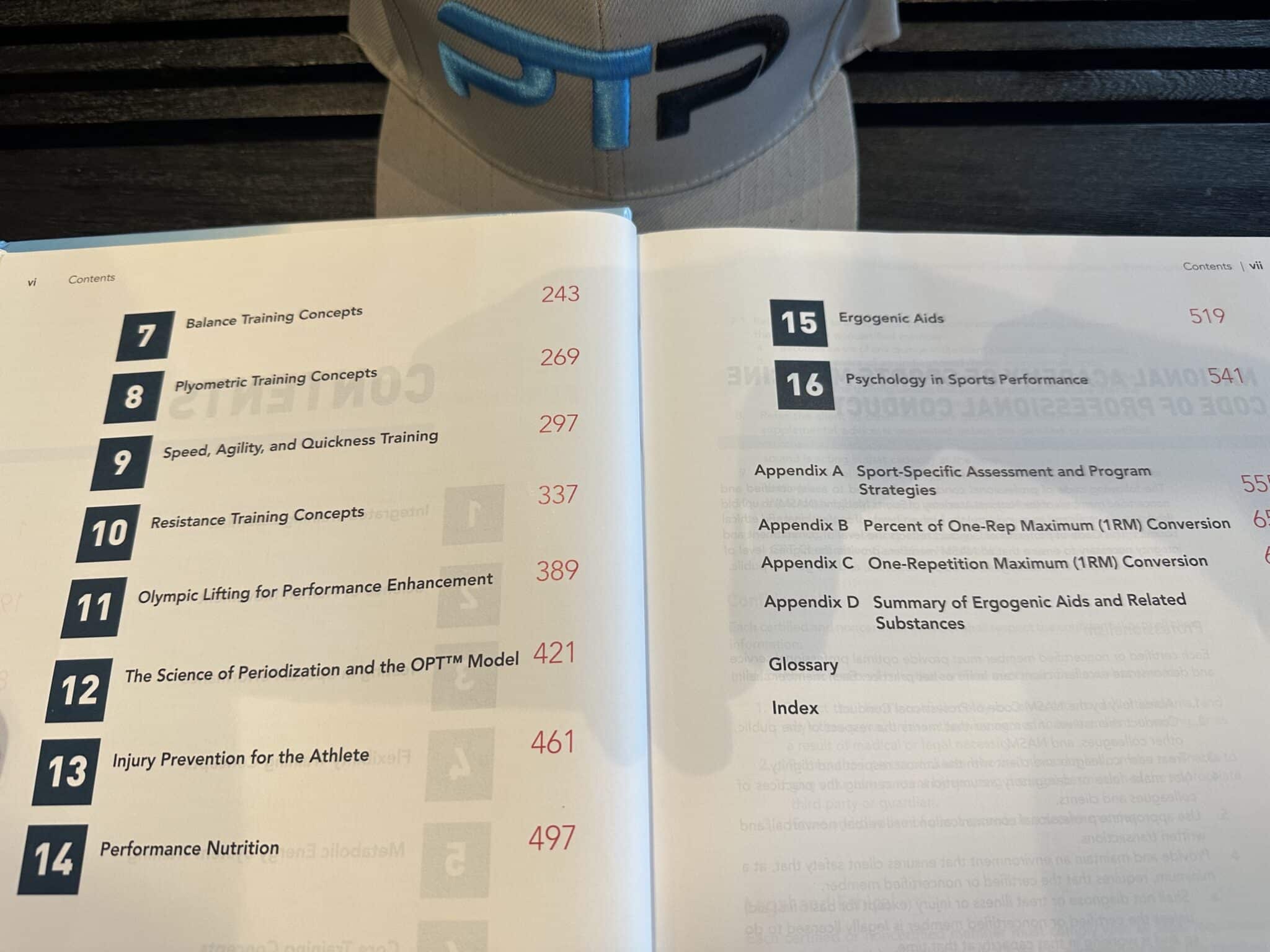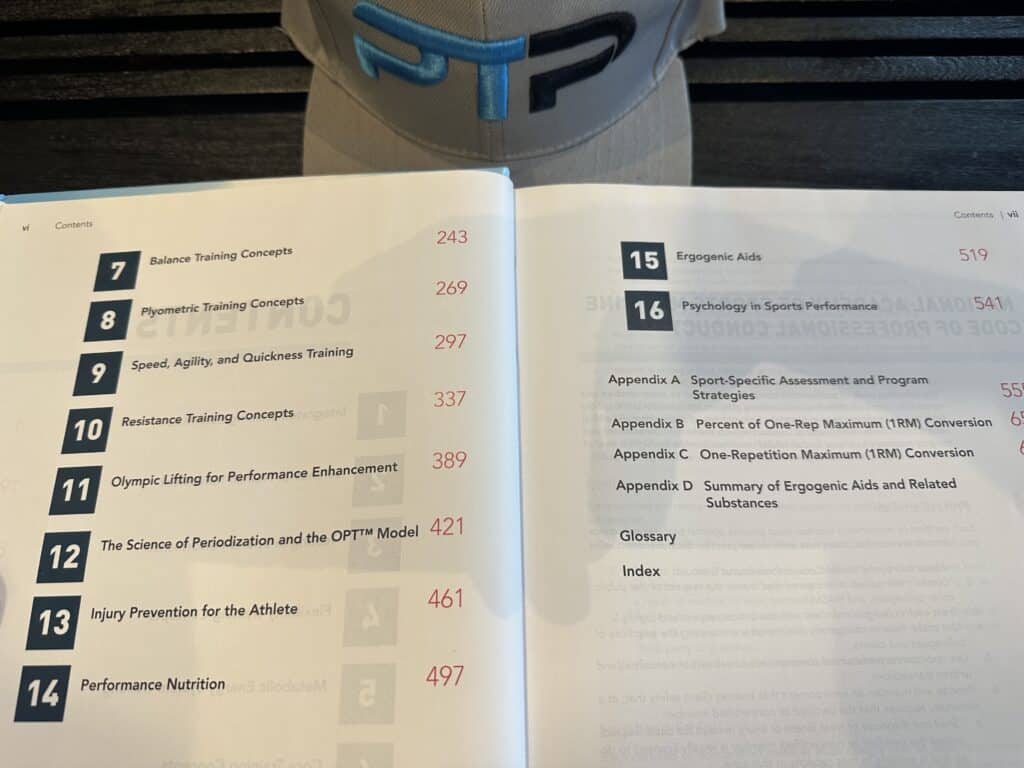 To understand what NASM PES has to offer, we must take a look at the curriculum.
I generally rate certifications and courses based on the quality and relevance of what they teach everyone first and second, by how they administer those teachings.
I'll be doing this by taking on the NASM PES book.
Let's take a look at this source of knowledge.
Exercise Science Foundations Coverage
Exercise science is the first and most fundamental knowledge concept when it comes to workouts and fitness training.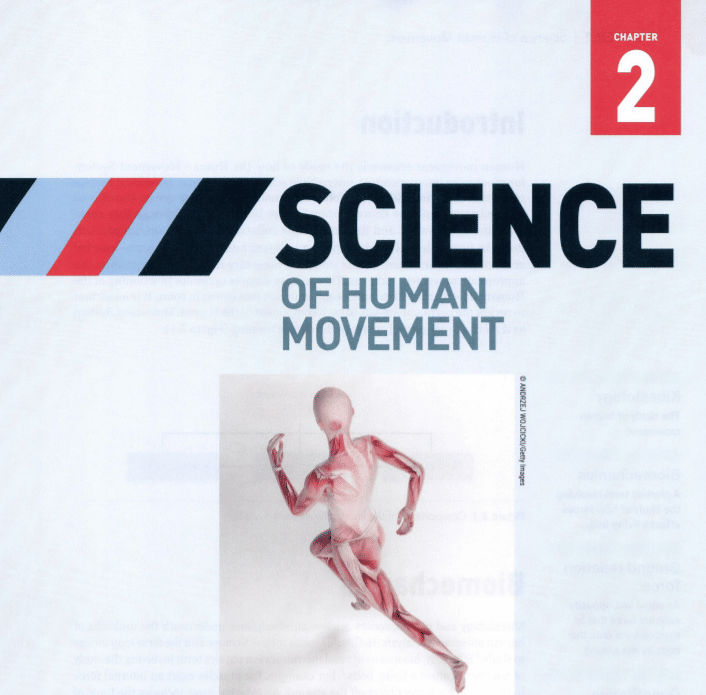 You are entering the business of exercise instruction, so learning the key aspects of how exercise works is crucial.
This couldn't be more true regarding coaching for performance enhancement.
NASM PES touches on exercise science principles throughout the course curriculum to varying extents, but it is in chapter 2 where the concept takes center stage.
Chapter 2, Science of Human Movement, breaks down the subjects of biomechanics, kinesiology, and the physiology of the musculoskeletal system as they relate to enhancing athletic performance.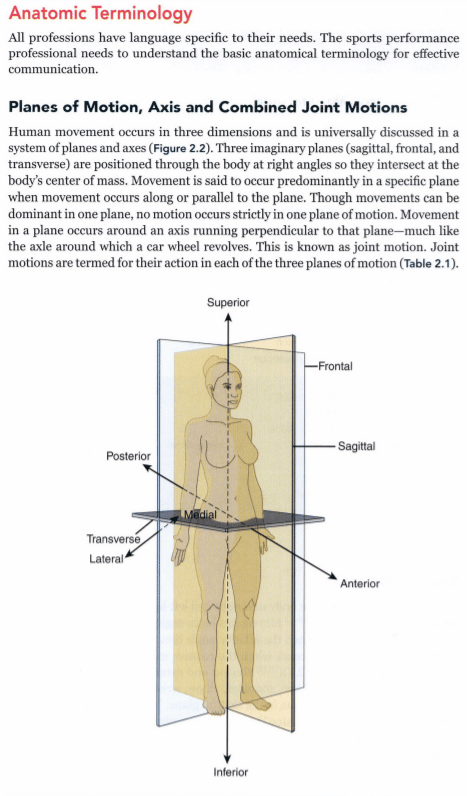 That's an important thing to remember. Exercise science would normally touch on the fundamentals of exercise for the average person.
This time we're dealing with exercise principles for those in the business of consistently pushing their physical limits.
For that reason, the subjects and topics discussed go pretty in-depth.
For instance, while the expected topics, such as the types of muscular contractions and the force curve, are introduced, they are also accompanied by the different tactics and methodologies you can use to manipulate and optimize them.
Functional anatomy (body parts concerned with movement and force production), an integral part of exercise science, is peered at through the lens of sporting discipline instead of general function.
This allows you to engage with the material in a way that encourages a performance enhancement approach.
This is also evident in how the cert presents exercise programming, prep, and technique.
In my opinion, NASM PES does an overall excellent job of bringing exercise science principles to the fore.
Nutrition Coaching Coverage
Many would argue that nutrition is the most important component of a health and fitness program, and I'm inclined to agree.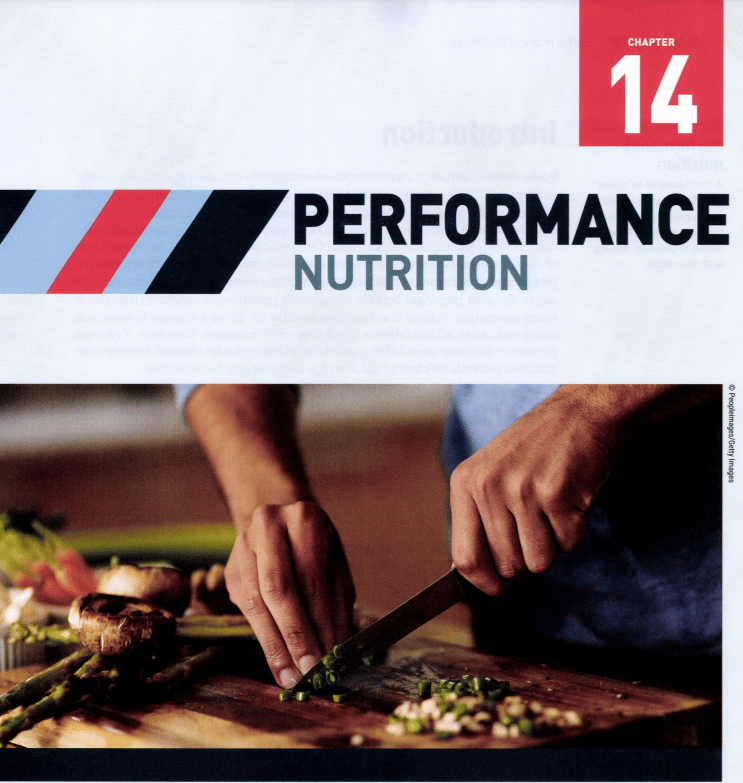 Regarding performance enhancement, a pristine nutritional approach is a key to success.
Nutrition not only provides the raw materials for an improved and adapted machine, but it also provides fuel and energy for continued activity.
This is a general requirement for healthy living, but more so for enhanced physical output.
So what's NASM's take on this topic?
Chapter 14: Performance Nutrition is where you'll find all you need to know about performance-enhancing dietary coaching.
This chapter does a great job of explaining the science behind nutrition but is not in-depth enough regarding results-driven coaching practices.
Behavioral Coaching Coverage
Managing and changing behavior is tantamount to success in any exercise training scenario.
This concept becomes the maker or breaker of success when it comes to performance enhancement and athletic training.
The importance of behavioral coaching plays an unavoidable role in the careers of professional athletes. NASM goes in-depth with behavioral coaching in the final chapter.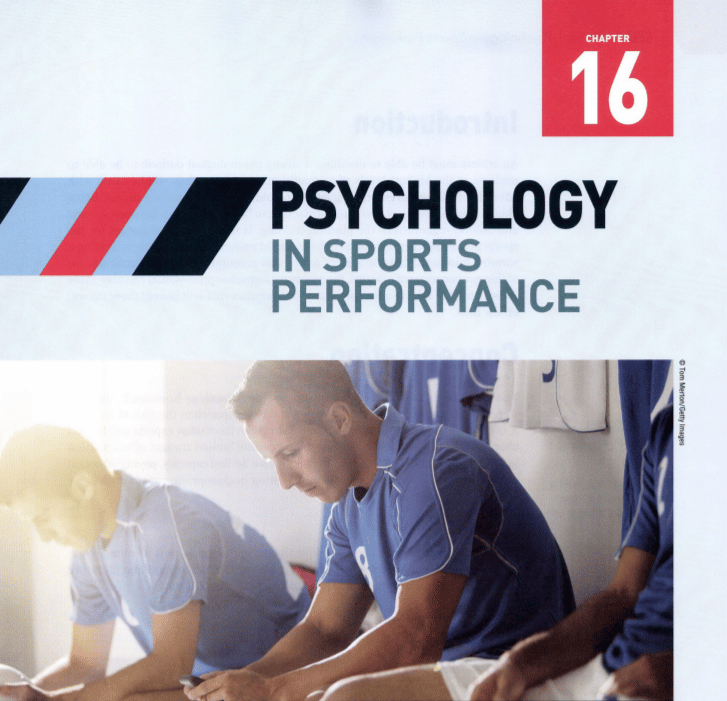 This is chapter 16: Psychology in sports performance.
This chapter details behavioral change from the perspective of adopting beneficial habits while relinquishing those that aren't. It also looks into the mental conditioning required for a "big game" and "gracious loser" approach.
Professional sports place a heavy amount of pressure on athletes, firstly to earn their place professionally, and secondly to maintain that place and bring desired results in line with expectations.
NASM PES touches on behavioral coaching in the following categories:
Concentration and focus
Motivation and discipline
Dealing with stress and pressure
Mental health
Leadership skills
While it is a short chapter in the curriculum relative to the others, it does a very good job of helping someone grasp things that are often overlooked in other courses of a similar reputability.
Mental fitness is the precursor to physical fitness, so it's good that NASM has an entire section of its PES syllabus dedicated to this aspect of training.
And when it comes to performance enhancement, an enhanced, toughened mind is the key to true athletic progress.
I would state that just by looking at the greatest athletes of any given sport, a key indicator of their success is the power, mentally, they carry.
Good examples include:
Michael Jordan
Michael Schumacher
Arnold Schwarzenegger (bodybuilding career)
David Goggins
Mohammed Ali
The list could go on, but the point I'm making is to be the best, you have to think the best, and that's where behavioral coaching from a performance enhancement perspective comes in. Achieving your fitness goals starts with the mind.
Client Health and Movement Assessment Coverage
Before you begin training any client physically, one essential aspect to cover is their medical history and current medical condition.
For this, you would implement a client health screening.
Besides understanding the medical history and the presence of any chronic conditions, you also want to paint a picture of general health.
Important health and risk features to assess include:
Blood pressure
Body composition
Cardiac output
Breathing and lung capacity
All these are covered in Chapter 3: Testing in Sports Performance.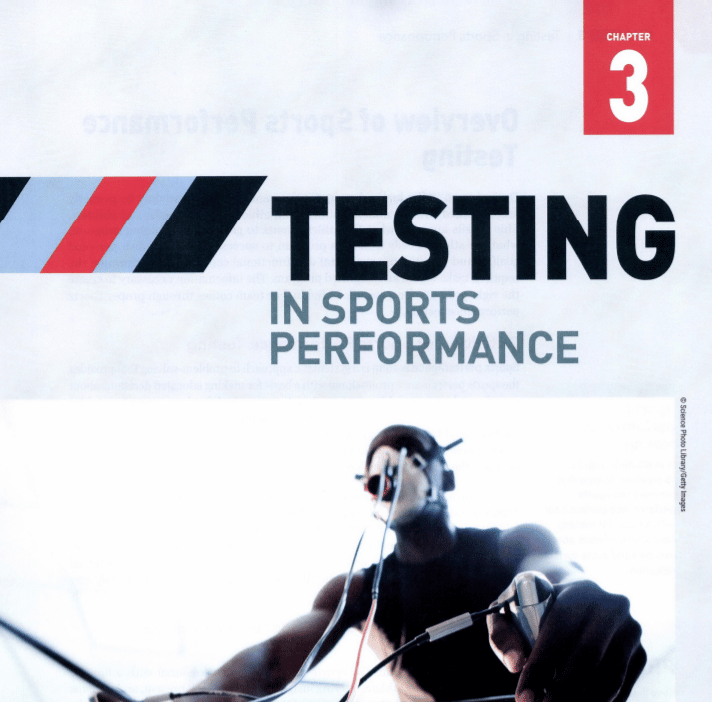 Of course, as already mentioned, you are assessing and testing for the sake of performance enhancement in an athletic direction.
Unlike client health screening for personal training clients, where you're just checking if they're medically suited to exercise, you are screening to find areas that can be improved upon or enhanced.
That means that, in response to this data, your testing methods and resources will be more sophisticated and precise.
A blend of objective and subjective data will allow you to assess your client's health.
Objective data comes in the form of information you gather from your client through testing protocols such as
ECG
Blood pressure test
Body fat assessments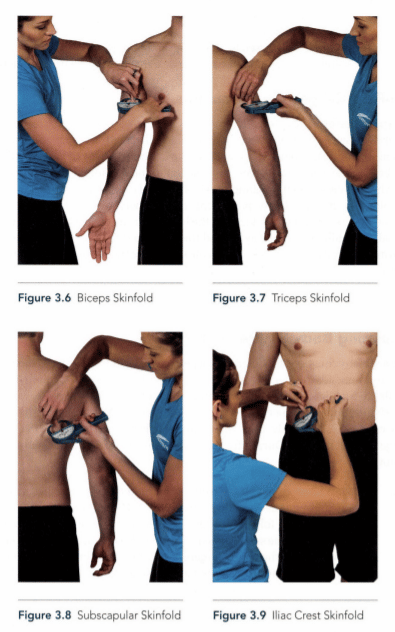 Subjective data includes information your client presents to you, such as:
History of surgery
Chronic conditions
Current medication
NASM PES covers this depth of health screening well enough, but they go further to impart candidates with the skills to modify their assessments.
Modifications based on the physical and metabolic demands of different sports and different positions in those sports are indicated as essential.
The quality of a medical assessment determines the quality of a performance program, and the quality of a performance program determines the quality of an athlete.
The quality of an athlete indicates the quality of their coach.
Just as with health screening, movement screening is crucial, especially with athletic performance, giving you appropriate feedback.
Your clients are movement specialists, and in many cases, this is how they earn a living.
Therefore, assessing their movement potential is essential, covered in Chapter 3: Testing in Sports Performance.
As you can already tell, it's lumped in with the health screening that you'll conduct on clients.
Both medical and biomechanical assessments are often placed in the same category as there is a great degree of overlap, as one can imagine.
With that being the case, NASM PES also indicates the two-factor data gathering approach when it comes to movement screening for athletes.
That is to say, as a coach, you should gather both subjective and objective data.
For performance enhancement movement screening, subjective data comes in the form of:
Current or previous injuries
Personal records and performance statistics (e.g., one rep max, personal best times)
Perceived areas of weakness (pain or discomfort during certain movements, lack of mobility/flexibility)
Objective data, which you would assess for proper training programs, would include:
Posture
Balance/stability and proprioception
Biomechanical integrity (squat assessments, push assessments, step assessments)
Compensation assessments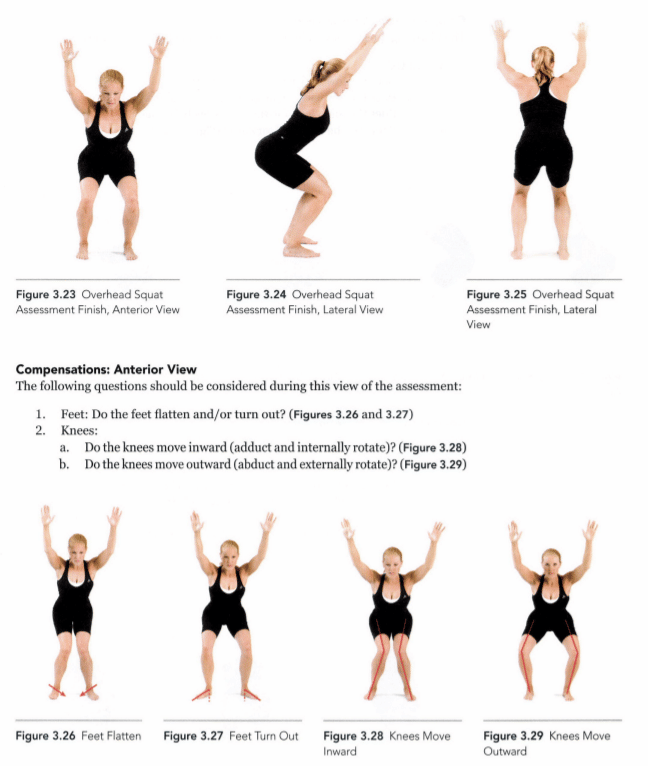 All these key points are highlighted in the PES curriculum in Chapter 3.
My only gripe is that I would have preferred medical assessments to be in a separate chapter from movement assessments. A soft tissue injury lies in a different category to an overhead squat assessment.
Normally, this wouldn't matter, but since we're dealing with the high-octane world of athletic performance, separating key concepts would make this easier to digest.
Resistance Training Coverage
Resistance training is given its own complete chapter in the NASM PES Essentials textbook and course curriculum.
As a major component of your essential fitness professional skills, especially as a performance enhancement specialist, NASM does a great job of spotlighting this topic. This is a good sign.
Chapter 10: Resistance Training Concepts is where you'll find the meat and potatoes of this topic.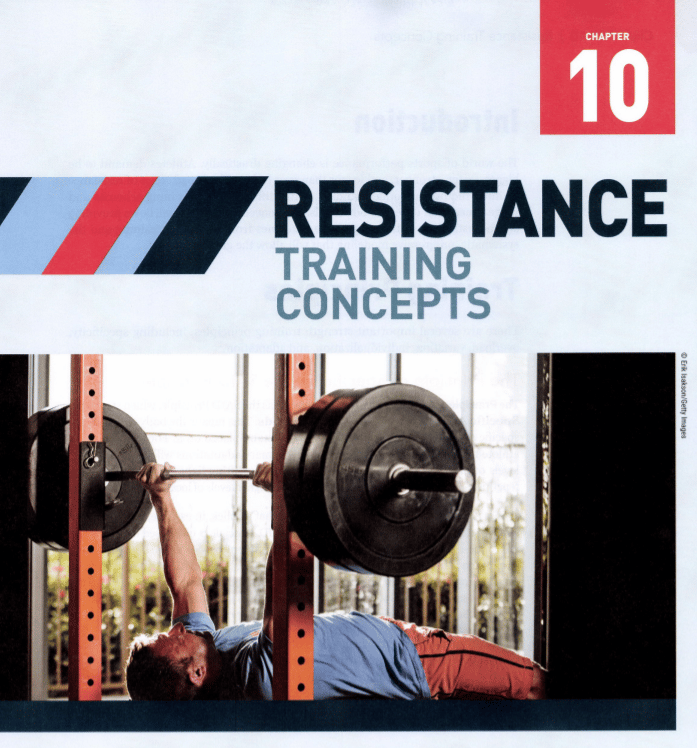 In this regard, NASM's curriculum starts with why resistance training is important for high-level athletes.
For the average person, resistance training is healthy. It can bring some cosmetic benefit in the form of hypertrophy of the muscles, but understanding why and when to apply resistance training is important as a performance enhancement pro to help individual client needs.
Next, you'll be guided through the core principles of resistance training, such as:
Overload
Variation
Individualization
Adaptation
This chapter also tackles the concept of resistance training for rehab and injury recovery, which exemplifies NASM's approach to corrective exercise principles.
In the same way, you will also learn about injury prevention or prehab.
Understanding ways to correctly administer strength training principles and aerobic or cardio training principles are unavoidable weapons in your workout arsenal for clients of all levels.
This brings us to the next topic: aerobic fitness.
Aerobic Fitness Training Coverage
Just as with resistance training, aerobic training or cardio are essential fitness components and crucial performance enhancement components.
As an athlete, few sports are lenient on your cardiac output capacity, so in a sense, nailing your aerobic training skills and exercises is more important than the resistance training aspect.
This chapter is huge and plays into the OPT model NASM promotes quite prominently (their patented periodization phase model), so pay attention.
Also, consider the fact that more sports are cardio dominant than there are strength dominant sports.
Bodybuilding and lifting are probably the only sports that are resistance training, reliant with little emphasis on aerobic principles and more on something like reps and weight in the gym.
Even so, aerobic training is as much a health maintenance protocol as it is a performance enhancer.
So, regardless of the sport, a good chunk of your programming will be dedicated to aerobic training sessions.
For instance, let's look at bodybuilding. The cardiac output required to supply extreme amounts of muscle tissue with adequate nutrition means a strong heart is crucial.
So how does NASM handle this topic on the page?
Chapter 5: Metabolic Energy System Training highlights this topic in the PES curriculum.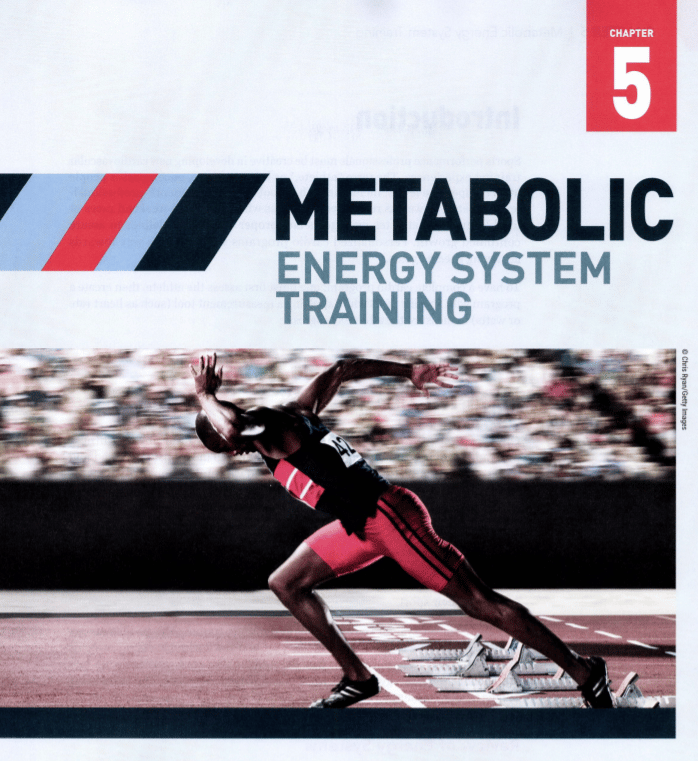 As you can assume from the name, they aren't just talking about aerobic fitness, although it does play a huge role.
The chapter also discusses anaerobic fitness and the difference between it and aerobic fitness.
You'll also gain insight into the metabolic energy system as a whole and how it responds to the different training stimuli to add to your expertise.
Special Populations Training Coverage
Special populations are groups or categories of fitness training prospects who face challenges or have goals that fall outside the general realm of personal training.
The general realm is that of your average person, the constraints they face, and the goals they wish to achieve.
Members of a special population group would include:
Handicapped and people with disabilities
Youth training
Senior training
People with chronic, limiting conditions
High-performance athletes.
With that in mind, we can safely conclude that the NASM PES, in its entirety, is a special population training program aimed at high-performance athletes.
Regarding coverage of that group, NASM PES does a perfect job.
However, high-performance population-type members are the only ones with a focus in this course.
It is, after all, based on that category of clients.
Regardless, I still feel other sensitive population groups could have been included in more detail.
For instance, when it comes to athletic development, the key is to start them young.
This would conclude that a good amount of focus on training kids from high school to college level would have been beneficial.
It is also true that athletes with disabilities are a prominent fixture in professional sports.
An entire Olympics is dedicated to showcasing handicapped athletes at the highest level.
Providing the right coaching and performance enhancement for disabled athletes would have been an excellent addition to the curriculum, so coaches can find the approach solutions with some background info.
One chapter touches on youth training in moderate detail, as indicated in Chapter 8: Plyometric Training Concepts.
I think more emphasis is needed when it comes to these two population groups, even to the point of warranting their own chapters in the curriculum.
Summary: NASM PES Content
The NASM PES covers these concepts well:
Exercise science
Health and movement screening
Aerobic training
Behavioral coaching
The NASM PES is disadvantaged in the following areas:
Special populations training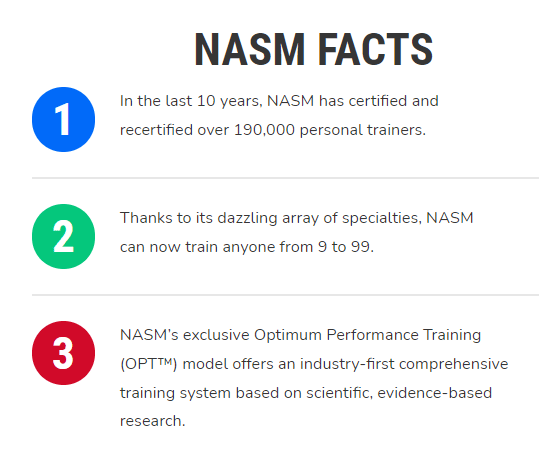 NASM Performance Enhancement Specialist exam prep and study materials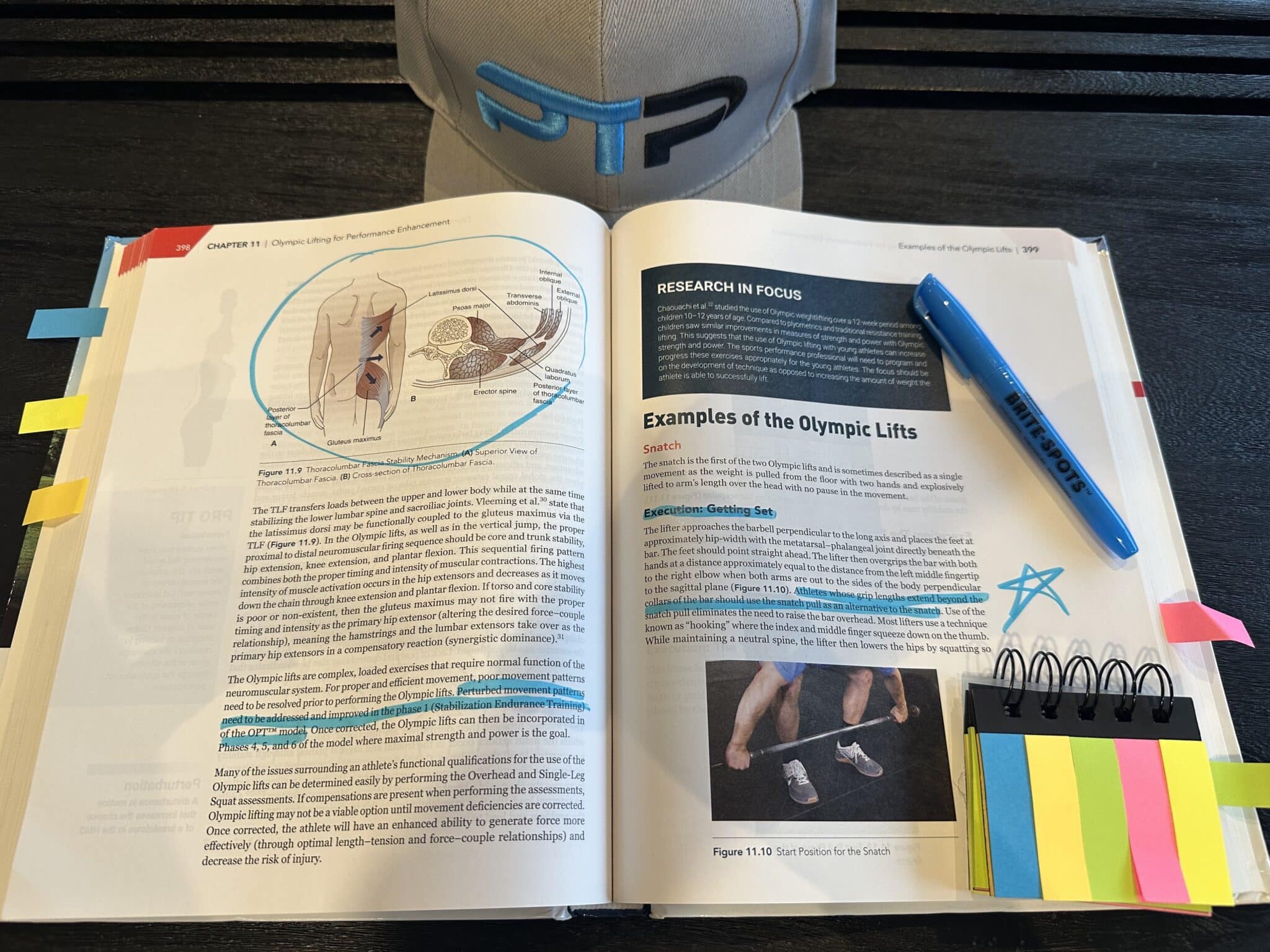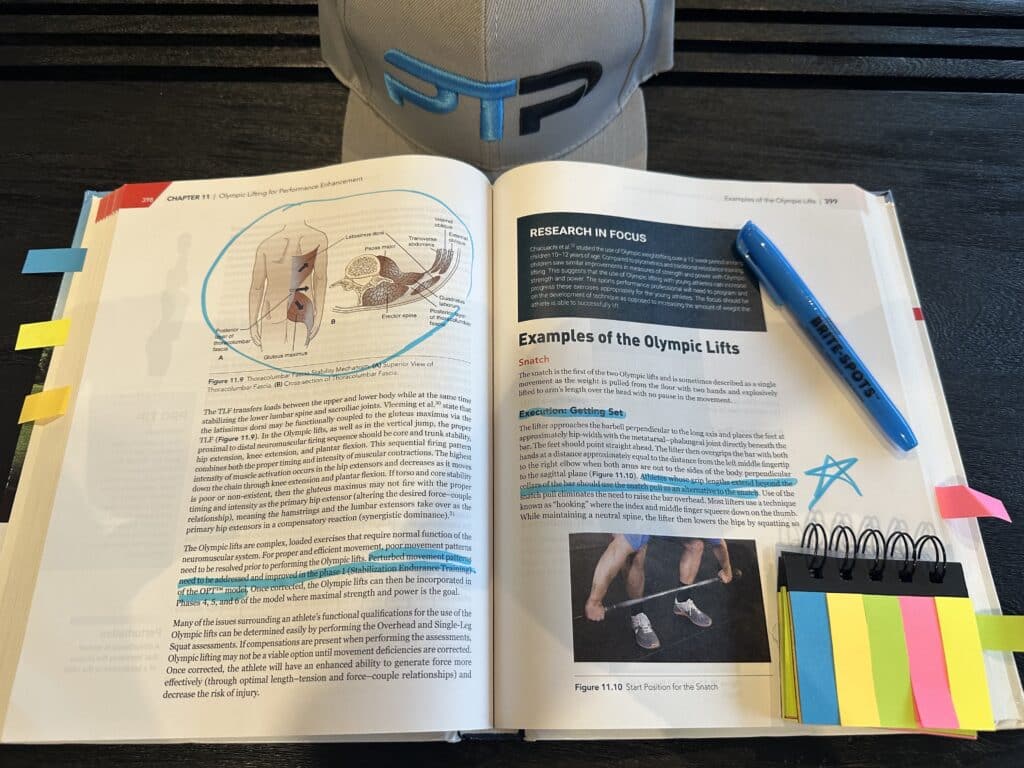 NASM's study materials are good for all of their programs. NASM has the best exercise library of any of the certification organizations. Additionally, their online modules work well and the entire process is very streamlined to support learners of all types.
Most of my students say that they prefer the NASM study tools over other major organizations on account of this.
In terms of tips, I'd say this: you get two practice tests and quizzes at the end of each chapter. I would make sure to use the study guide and review the material for at least a month before taking your first practice exam because you only get two before the final test.
NASM Performance Enhancement requirements
Speaking of prerequisites, this NASM certification lists a hefty set of recommendations for enrolling. However, none of these are requirements.
The first one of these is the successful completion of either the NASM Personal Trainer certification, NASM Massage Therapy, or NASM Nutrition course, which I would consider the tentpoles of the institute.
You could also earn an equivalent cert from an equally reputable provider such as ACE, ACSM, ISSA, or NSCA. Each company has its own CPT.
Other recommendations that stand out include having a 4-year college or university degree in an exercise or sports science-related field.
Finally, I would certainly recommend getting a CPR/AED certification for safety reasons. When working with people, you need to know how to respond in emergency situations involving individuals you train. Also, knowing a bit of first aid as well can be beneficial.
NASM PES salary
According to Ziprecruiter research, average NASM Performance Enhancement Specialists make $63,399 per year in the US. This is more than ten thousand dollars more than NASM CPTs, which make $50,905.
I think this speaks to the substance of the PES, and its ability to help increase your earning potential. Working with athletes can be an extremely lucrative profession. While the NSCA CSCS is more geared towards collegiate and professional coaching, the NASM PES is no slouch.
I always recommend that fitness professionals set a target income goal to start out with and then try and increase the figure every year as they accrue more knowledge, skill and clients. After a few years of quality coaching, you can charge more for your services, based on providing a good product and results for clients.
Taking the NASM Performance Enhancement Specialist exam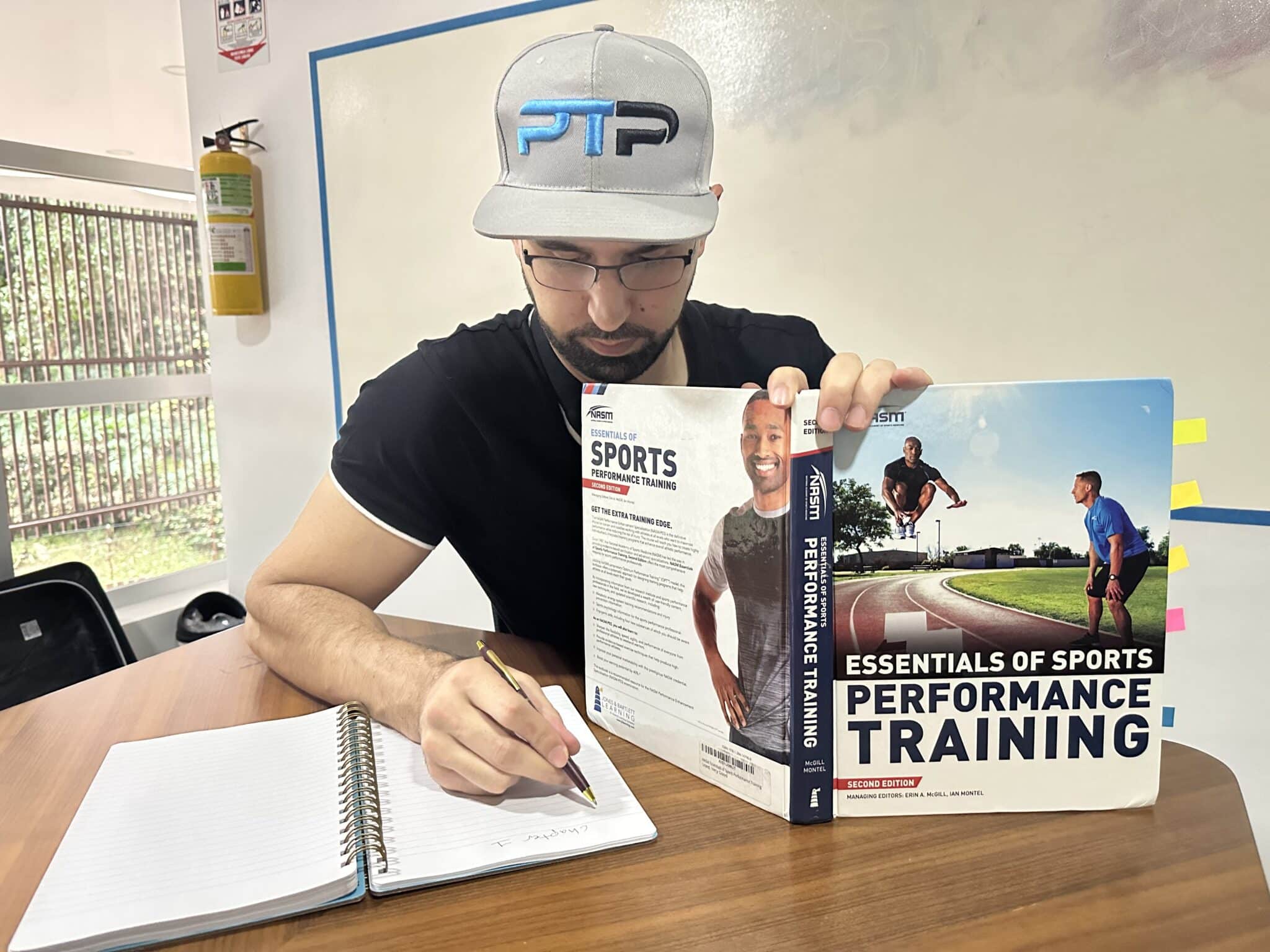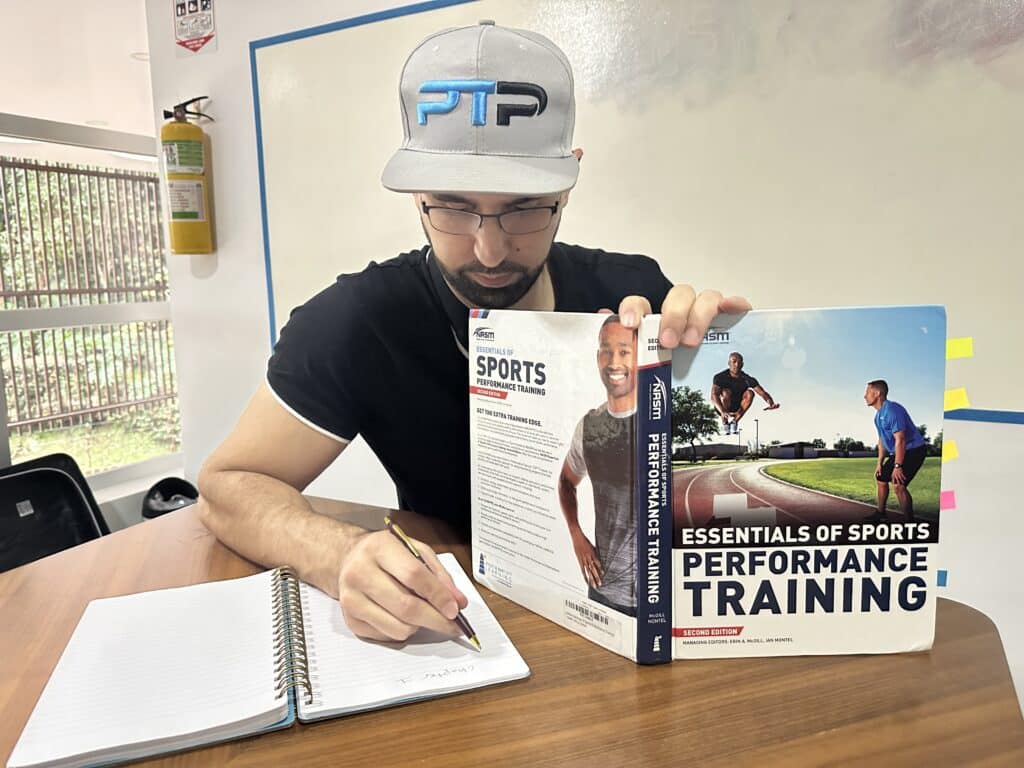 While I don't have any data on the pass rate, the exam is considerably challenging if we're to take anecdotal evidence to heart.
After scouring several forums, including Reddit, where former candidates express their experience with the exam, it seems to be challenging, but a welcome challenge at that. I personally did not find it too difficult and I think if you plan appropriate study time, you should be able to pass on the first go. I would certainly schedule a few months to synthesize the material.
The exam session consists of 100 multiple choice questions to be completed in 90 minutes.
NASM Performance Enhancement continuing education and recertification
The NASM PES is a lifetime credential.
That means once you've earned it, you've got your sports performance certification for good.
This is in contrast to many programs which require renewal every two years in order to stay certified in most cases.
A renewal comes at the cost of accruing a number of continuing education credits and a nominal fee.
But in this case, you can rest assured that you won't be in a position where you have to deal with that.
Other NASM training courses
Below are links to more information about NASM's other classes:
NASM Performance Enhancement Specialist program overall rating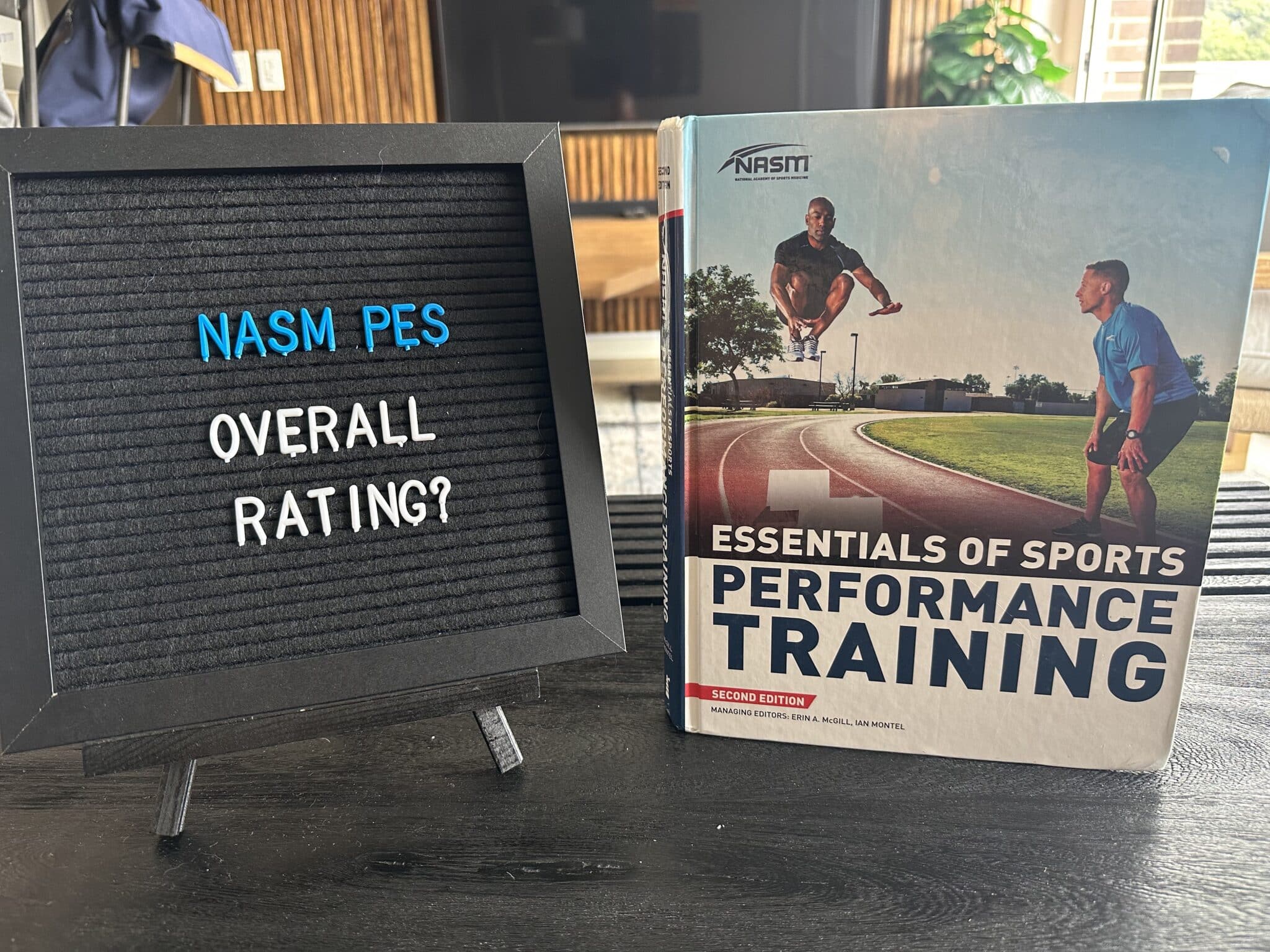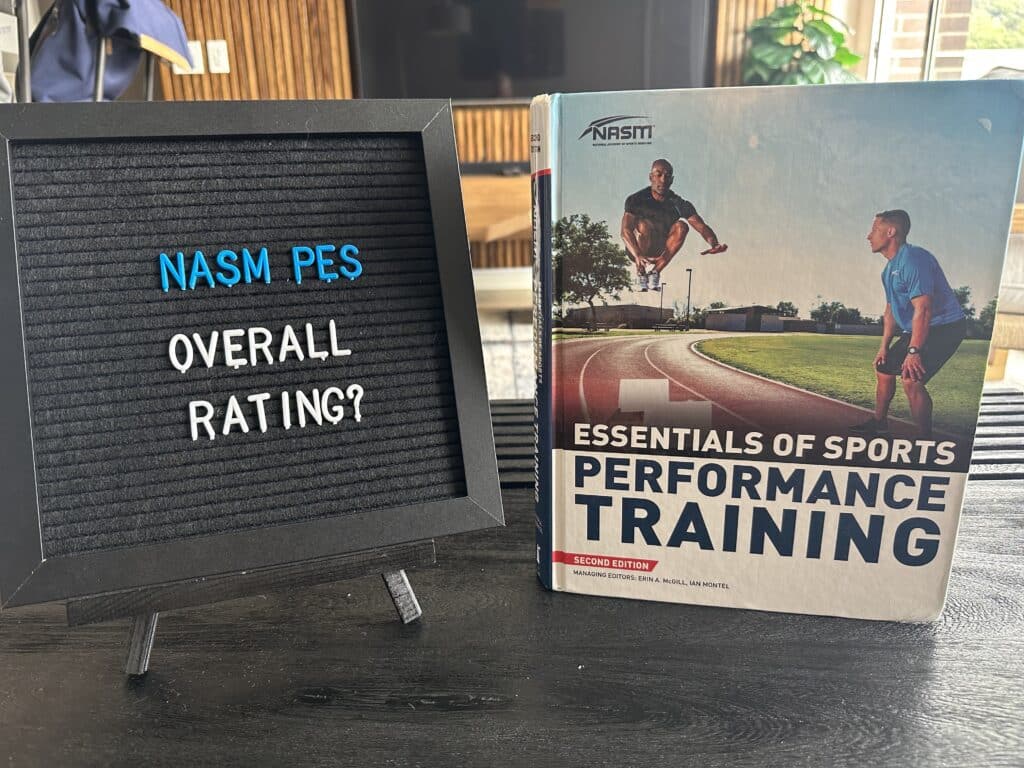 NASM PES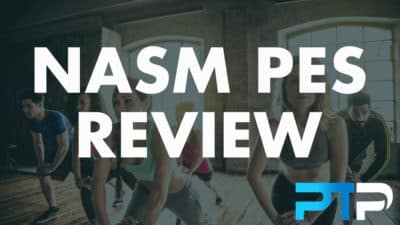 In my NASM PES certification review you will learn about this advanced certification that focuses on peak performance training for athletes! 
Product Currency: USD
Product Price: 699
Product In-Stock: InStock
Pros
Good price for NASM
No need to re-certify ever few years
Great entry point into strength and conditioning
Cons
Not a full certification
Less respected than NSCA CSCS
Less focus on special populations
Overall, the NASM PES gets a 8.7 out of 10.
NASM PES is a great certification for those looking to get into the sports performance enhancement field.
Beyond that, its content applies to the general PT as it allows you to hone your knowledge of the fundamentals a personal training cert would have imparted, adding to your sports performance professional skills.
One area it does fall short is the variety of special populations it teaches about.
While it is a very specialized and specific scope of practice, a couple of special population considerations have been overlooked within that scope.
Those are youth and disabled athletes, both prominent subcategories within the performance enhancement field.
If you're thinking of combining skill sets, the PES goes hand in hand with the NASM CES and nutrition certs, with their CPT cert as a good foundation.
Overall, NASM PES comes from one of the most celebrated and consistent education providers in health and fitness globally. Although not as recognized as the NSCA CSCS, many alumni still consider it a strong offering.
NASM Performance Enhancement Specialist FAQ (Frequently Asked Questions)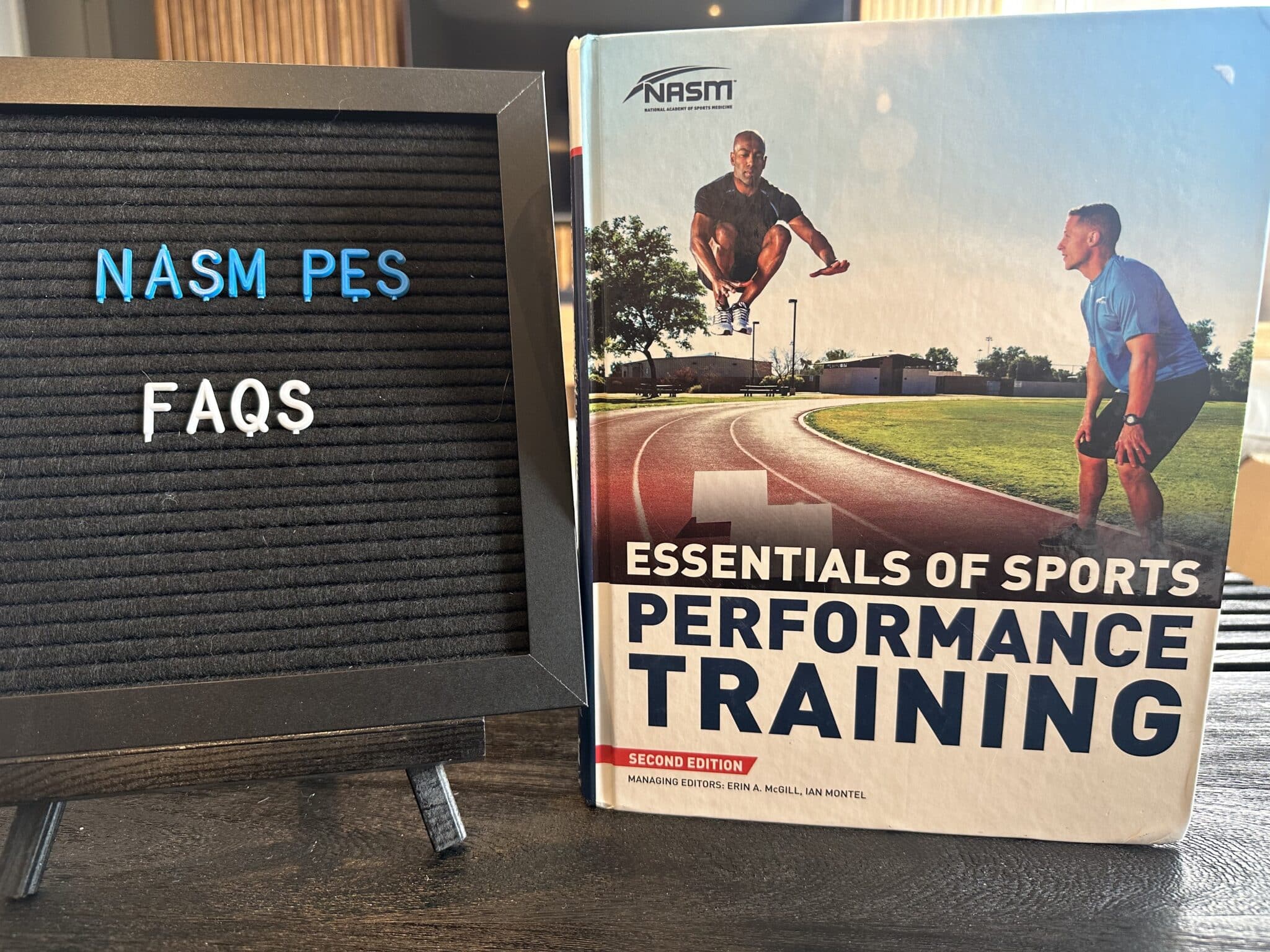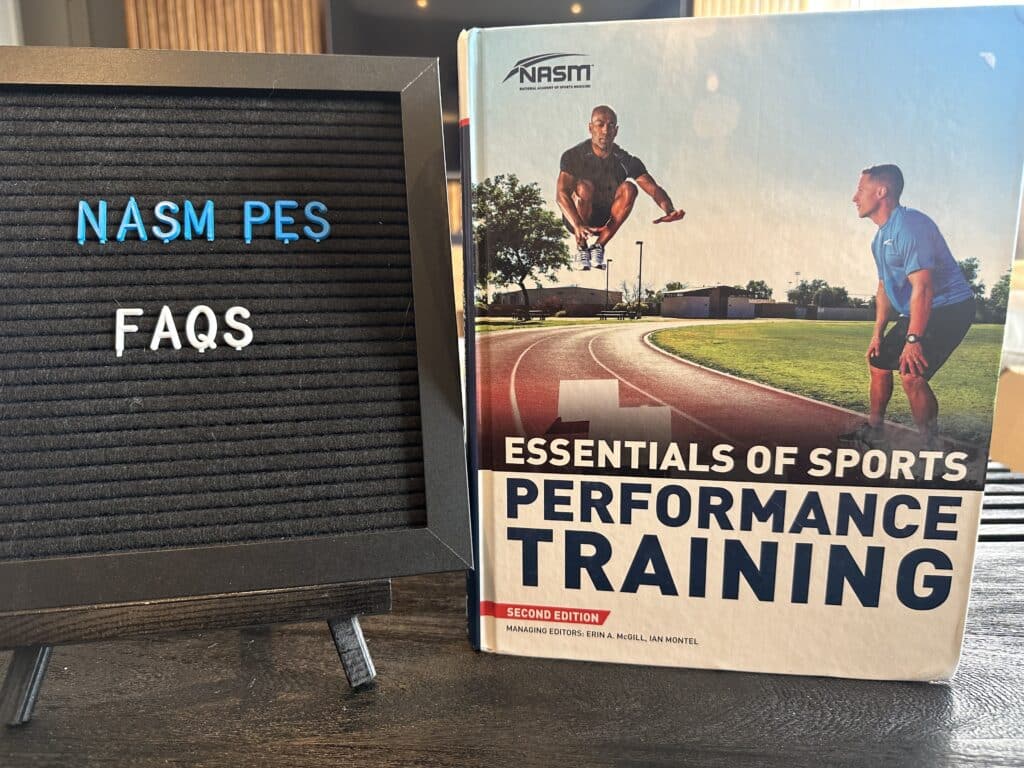 What is NASM?
NASM stands for the National Academy of Sports Medicine and has been around since 1987.
They have built one of the best reputations in the fitness credentialing industry and are NCCA accredited, making them a Gold Standard cert provider.
The PES is the NASM sports performance training program and equips candidates with the skills to train athletes.
How much does NASM PES certification cost?
The standard price for the NASM PES self-study is $699.00, although this price might fluctuate based on the deals and offers in place.
This is the cheapest package, so expect to pay up to $999.00 if you go for the all-inclusive.
What is a Performance Enhancement Specialist?
A performance enhancement specialist is an exercise and fitness expert who is a sports performance trainer.
As a sports performance specialist, your coaching objectives differ from what you'd typically be tasked with when functioning as a PT.
In that sense, the NASM PES is a sports training certification, although the concept of performance enhancement needn't be limited to active athletes.
Is NASM a good certification body?
Indeed they are. In fact, NASM is one of the most respected certification providers globally and is the most popular based on search volume and enrollment figures.
Does NASM provide study materials and other resources?
Yes. Included in your self-study package are the following:
– NASM PES Essentials of Sports Performance Training (course text)
– Online Exam Access
– Online Practice Tests
– Syllabus and Study Guide
– Application Videos
– Lecture Videos
– Exercise Libraries
– Module Quizzes
The premium self-study package contains all that in addition to the following:
– Bonus Content 
– Programming Toolkit
And finally, the all-inclusive study kit has everything I've just listed in addition to:
– NASM-PES Hardcopy textbook
– Live Workshop
How long does NASM PES certification last?
The NASM PES is a lifetime certification.
That means after passing, you won't need to recertify.
What is the NASM PES test retake policy?
If you fail to hit the 70% mark, NASM will award you three more attempts at the final exam.
If you fail beyond that, you must re-register and pay a full course fee.