Welcome to the most in-depth, comprehensive review of the NSCA CSCS certification in existence.
In this review, I breakdown the following components of the CSCS certification:
If you are overwhelmed by the sheer number of fitness certifications available, I highly recommend you take my quiz to determine the best CPT for your career goals.
With that said, by the time you finish this CSCS review, you will have all the details you need to decide if becoming a certified strength and conditioning specialist is the right move for your career and know exactly how to get CSCS certification.
Let's do this!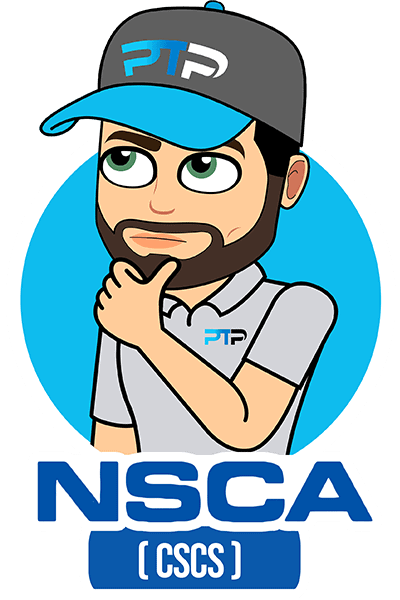 Introduction to the NSCA CSCS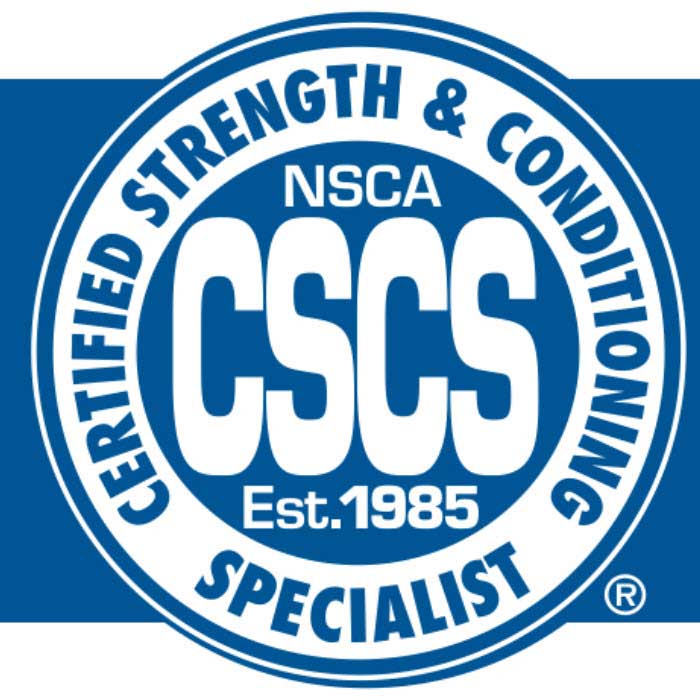 CSCS Breakdown
Exam cost: $470+
Study material cost: $200-$550
Prerequisites: Bachelor's degree, CPR/AED certification from a qualifying provider
Exam passing score: 70%
Exam pass rate: 54%
Average completion time: Approximately 6 months
Pros
World-class exercise technique and program design
Deep knowledge of exercise science
Skillset development across all domains of athletic performance
Heavily respected across the fitness industry
Cons
Lack of corrective exercise programming
No behavioral change skills
Very difficult exam relative to general fitness training needs
High prerequisite requirements

Trainer Academy Guide
Complete curriculum study preparation
Audio guide, flashcards, and mnemonics
800+ practice questions
Exam pass refund guarantee
$199.00 for MVP package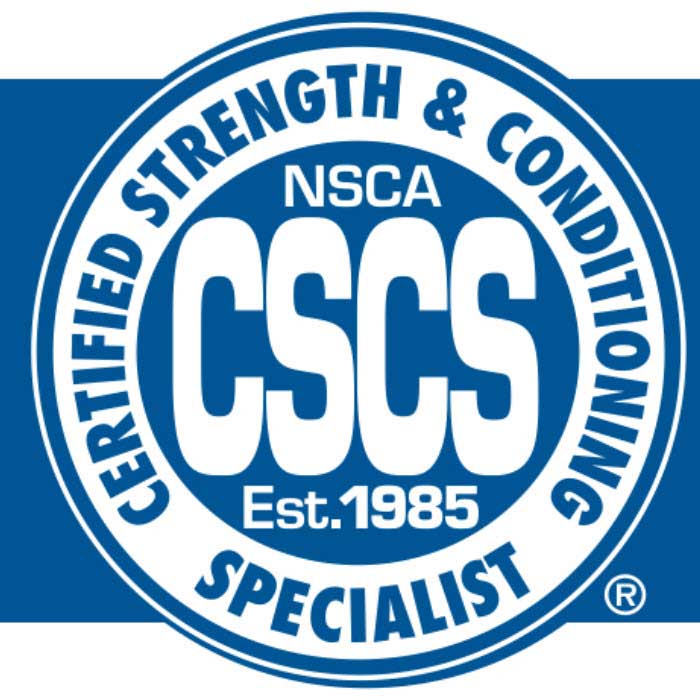 NSCA Materials
Curriculum study preparation
Includes text, graphics, and videos
200+ practice questions
No exam pass refund guarantee
$400.00+ for materials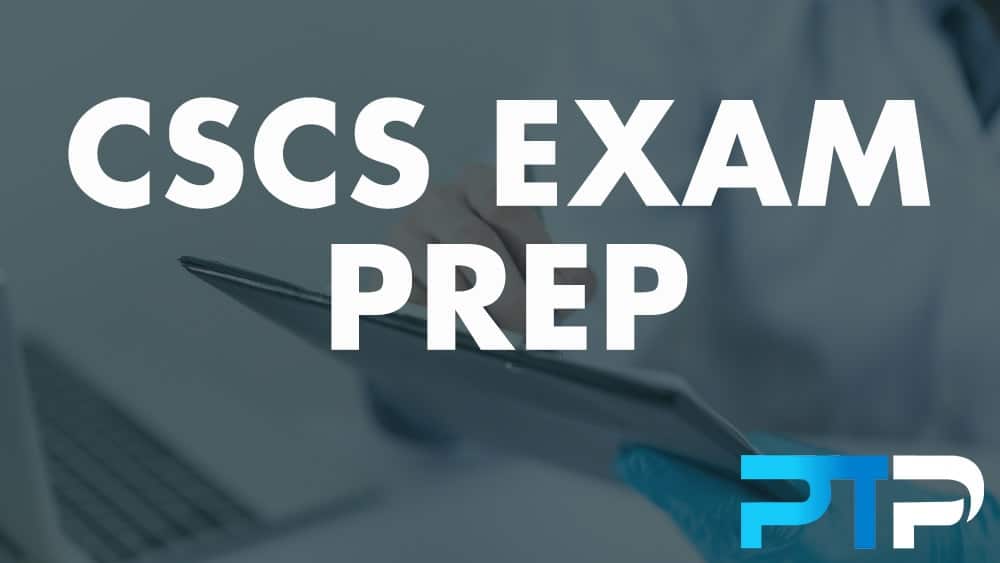 Free CSCS Study Guide
Curriculum material overview
Complete chapter breakdowns
60 practice questions
130 flashcards and cheat sheet
Free from PTPioneer
CSCS Certification Video Review
Podcast For Those On The Go
Introduction to the NSCA CSCS
The National Strength and Conditioning Association (NSCA) is a premier non-profit educational provider focused on athletic performance for both sports and tactical athletes, as well as providing certification for personal trainers.
The Certified Strength and Conditioning Specialist certification (CSCS) is among the most respected certifications in the entire industry, with high requirements to sit for the extremely difficult CSCS exam.
For a deeper look at the top CPT organizations in the industry, check out my comprehensive article on the best personal trainer certifications.
The CSCS is by far the best NCCA-accredited program for strength and conditioning coaches.
To be clear, the CSCS credential is specifically a strength and conditioning certification tailored toward working with athletes.
As such, I do not personally consider it a candidate for the best personal trainer certification, simply because it is not aimed at general fitness training.
If you are looking at personal training certifications, I recommend you take the quiz to determine the right personal training certification for your goals.
In terms of the overall fitness industry, the CSCS is by far the best strength and conditioning certification.
The CSCS is an NCCA accredited exam, meaning the CSCS exam content has been thoroughly vetted by subject matter experts in the field of strength and conditioning.
The NCCA stands for National Commission for Certifying Agencies and is the gold-standard accreditation for certifications both inside and outside of the fitness industry.
Generally speaking, any professional strength and conditioning job will have the CSCS certificate as a requirement for all coaches, and passing the CSCS exam is the first major step toward becoming a strength and conditioning coach.
The NSCA is an accredited institution founded in 1978 and is dedicated to advancing the strength and conditioning and overall sports science professions across the globe.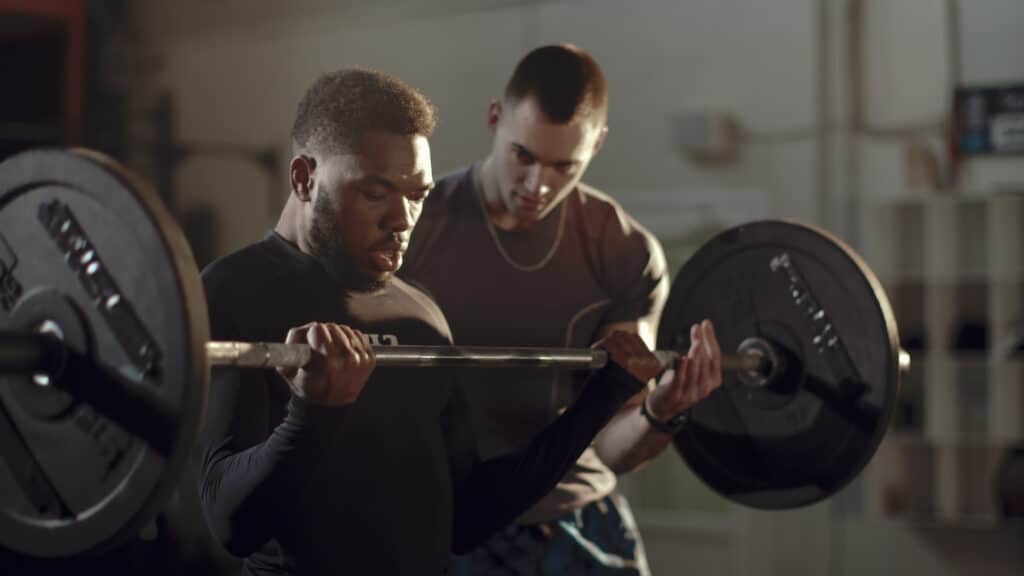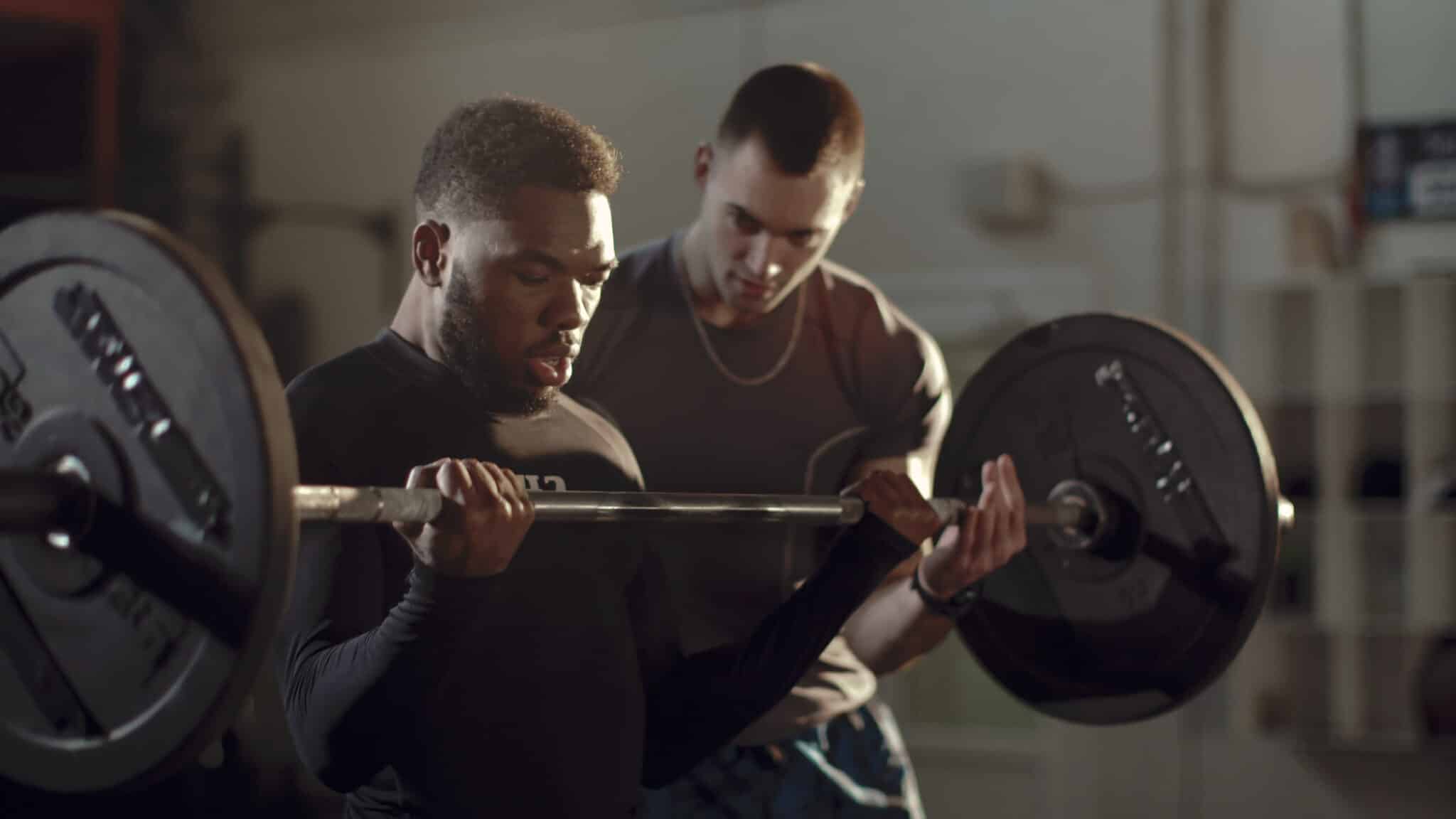 In addition to the certifications themselves, the NSCA conducts a wide range of research across all aspects of strength and conditioning.
Also, the NSCA has a large network of professional coaches across the globe, with over 60,000 members and certified professionals throughout the world who drive the industry as researchers, performance coaches, educators, personal trainers, and related professionals.
The NSCA is also well known for the NSCA CPT certification, which is targeted toward general personal training and is among the best online personal trainer certifications.
Overall, the NSCA stands as the most respected organization for strength and conditioning certifications.
CSCS Content Coverage: the good and the bad
The CSCS strength and conditioning certification content coverage is broad in scope and has a high level of difficulty.
The exam questions come from across the text, with certain subjects weighted more heavily than others.
If you want to start studying the material directly, you can dive right into the free PTPioneer CSCS study guide.
The main CSCS book has a massive section, roughly a third of the entire curriculum, dedicated to exercise science, anatomy, biomechanics, nutrition, and sports psychology.
The rest of the textbook content focuses on practical aspects of improving sports performance including exercise techniques for resistance training, aerobic training, and programming guidelines for a wide range of sports.
In this next section, I'll take a deeper dive into the coverage of each of these topics in the CSCS curriculum.
Out of the gate, I will say the best and worst part of the CSCS curriculum is how deep it goes on the exercise science.
If you pass the CSCS exam, you will have a very strong foundation in the key knowledge points in exercise science.
However, this section can be brutal in terms of difficulty, and may be overkill for the majority of the actual job of coaching – but you must know this information to obtain the certification.
Another major downside of the CSCS for regular personal trainers is the lack of client screening and behavioral change coaching.
There also is not much discussion of running a personal training business, and certainly no coverage of social media for personal trainers or personal trainer marketing ideas.
If you plan to use the CSCS as a general fitness coach, you will need to learn additional corrective exercise training and behavioral coaching skills to properly serve your clients.
Additionally, if you want to open your own personal training studio, you will need far more than just a certification.
Exercise Science Foundations.
The exercise science coverage in the CSCS is essentially a college degree level course on the various subtopics of anatomy, bioenergetics, biomechanics, nutrition, and sports psychology.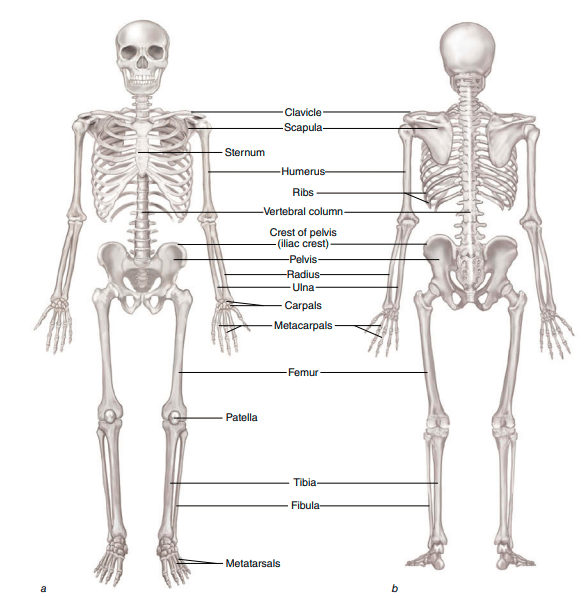 The anatomy section has in-depth breakdowns on the following systems:
Skeletal system
Muscular system
Cardiorespiratory system
Endocrine system
You will need to memorize a fair bit of information, in particular, the bones in the human body and the breakdown of muscle fiber layers are key knowledge points needed to pass the CSCS exam.
I highly recommend doing many practice test questions on these topics when taking any CSCS practice exam, as the details get very granular and require excellent memorization skills.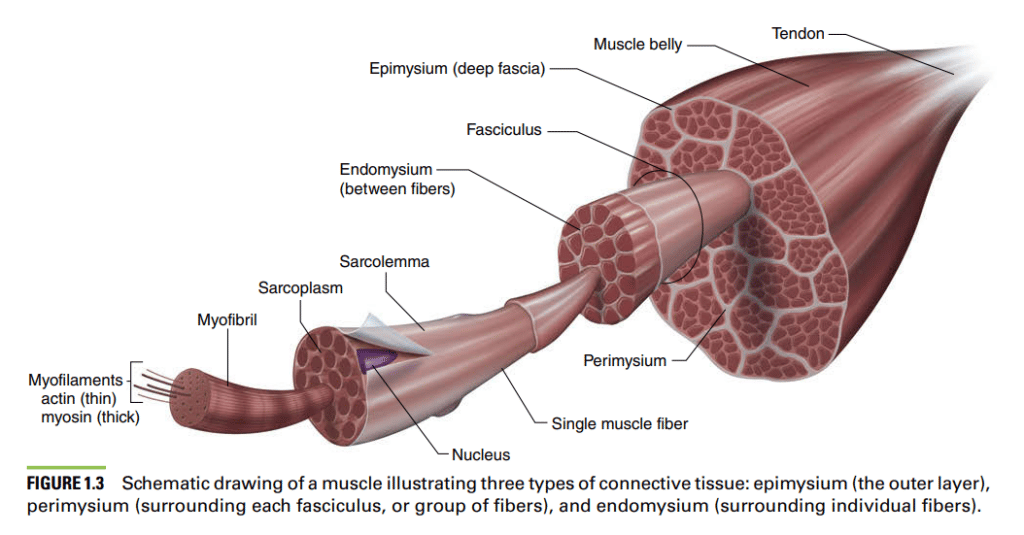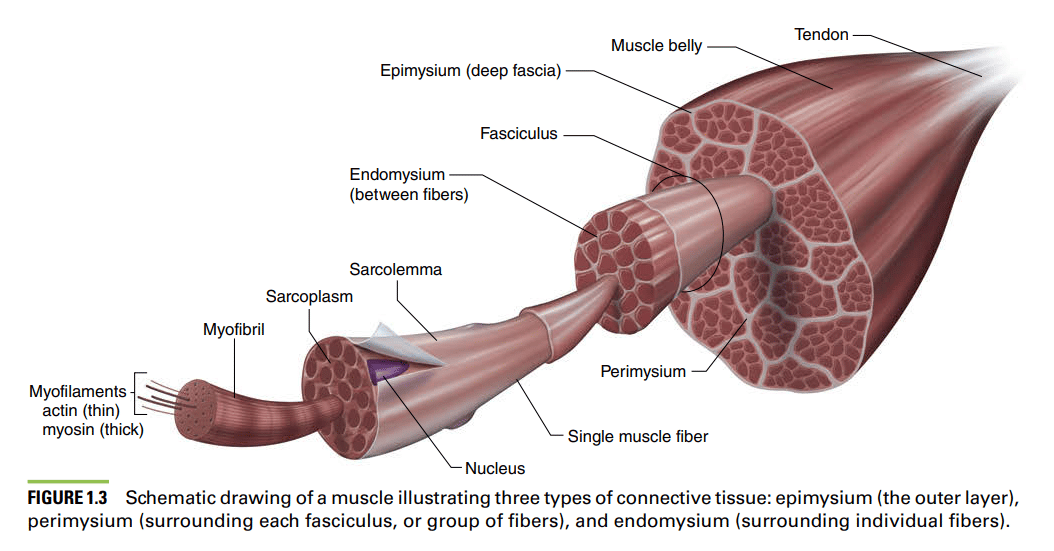 You also learn the phases of muscular contraction, as well the different phases of heart contractions and respiration.
Another big emphasis is the endocrine system, which is key for strength and conditioning professionals to understand given its massive role in beneficial performance adaptations.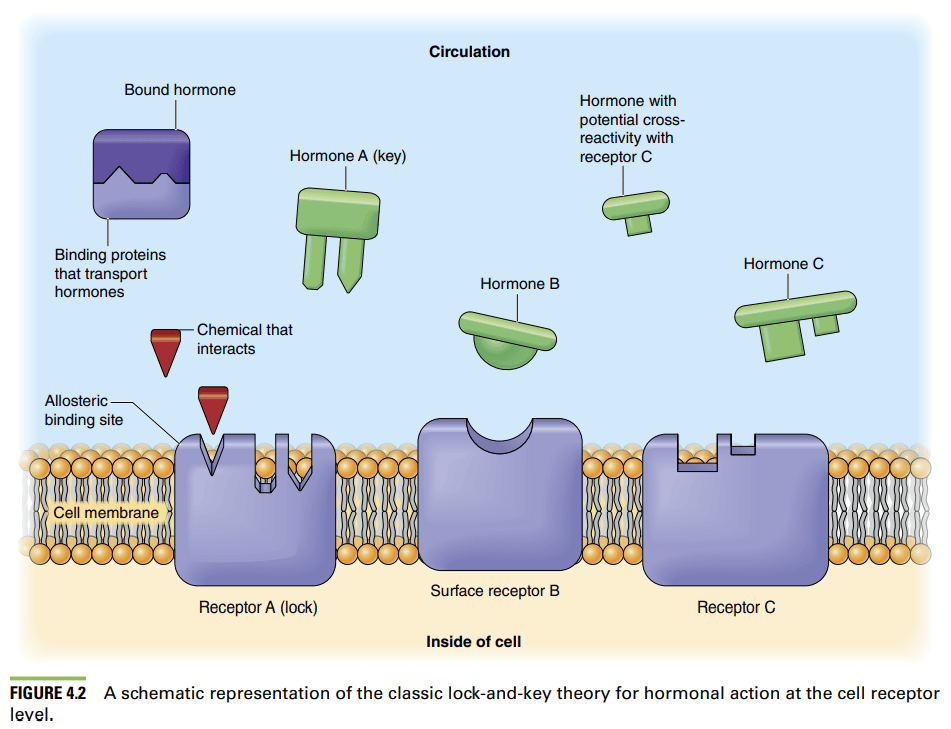 Moving forward, the curriculum covers the adaptations to anaerobic training programs, which is truthfully the biggest focus of most strength and conditioning programs.
The adaptations covered include neurological adaptations, muscular adaptations, enzyme adaptations, and metabolic adaptations associated with anaerobic training.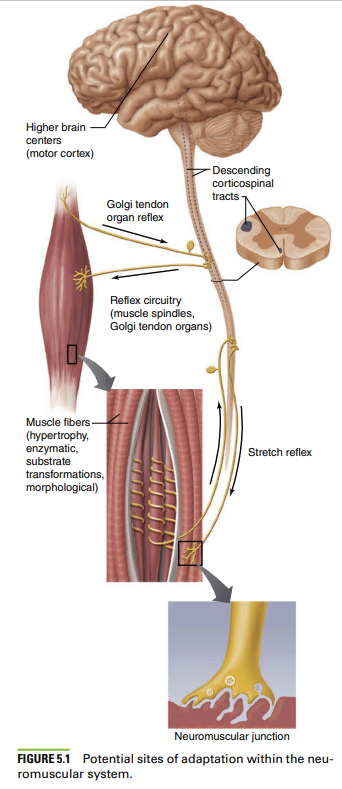 The next area covered in the text is adaptations to aerobic training.
This knowledge is crucial if you plan to coach endurance athletes of any kind but is beneficial to any coach improving sports performance across the board.
The curriculum follows up with coverage of the age and sex-related differences in athletic adaptations.
This is also a very important and somewhat nuanced topic, because youth athletes, female athletes, and masters athletes all have special considerations beyond the default "20-something male" athlete profile that much of the default programming goes for.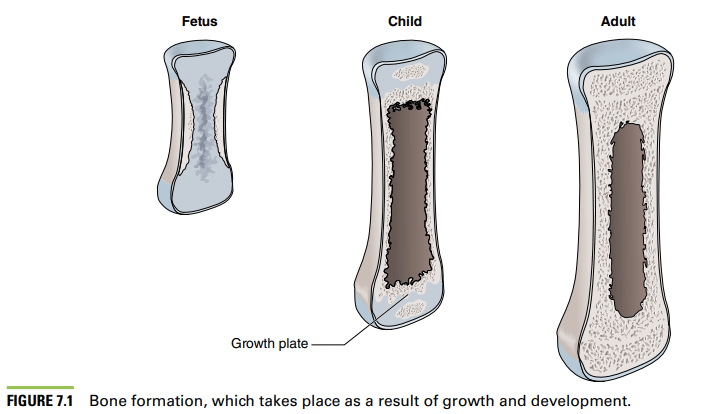 Sports Psychology
The CSCS dedicates an entire chapter to sports psychology as it relates to athletic performance.
Unlike general fitness certifications that focus the psychology on behavioral coaching for general fitness clients to lose weight and improve health, the CSCS focuses much more on the concepts and coaching techniques that elicit the best psychological states for athletes.
Sport psychology concepts in the CSCS include:
Arousal, anxiety, and stress
Drive theory
Inverted U-theory
Individual zones of optimal functioning theory
Catastrophe theory
Reversal theory
Types of motivation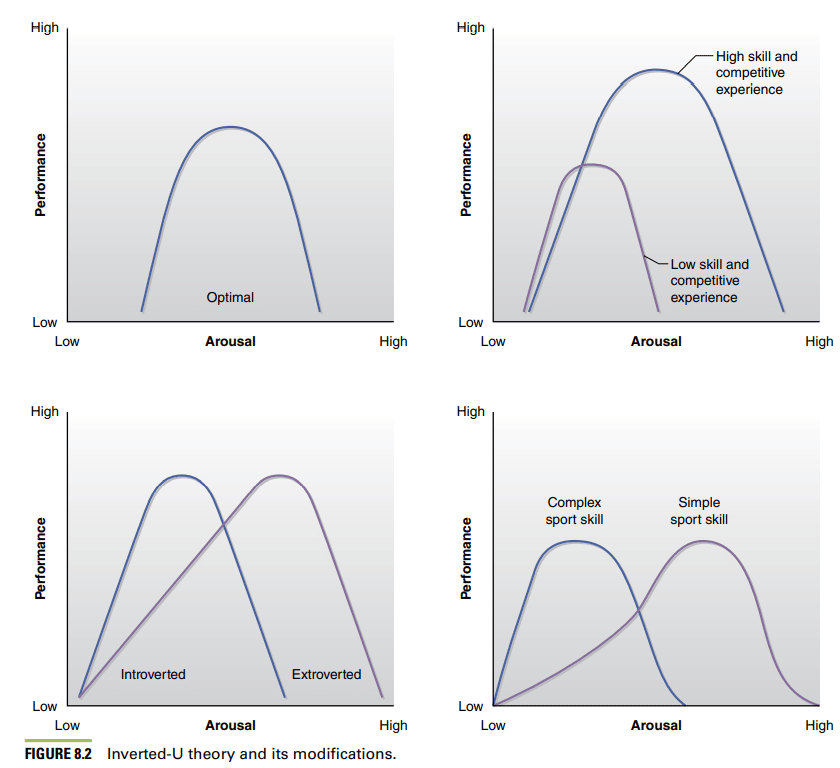 After the background discussions, this chapter dives into techniques athletes can use to control elevated arousal and anxiety that may have a negative impact on athletic performance, as well as methods for effective goal setting.

Overall, the CSCS sport psychology section does a phenomenal job instructing the key concepts you will need to effectively coach your athletes to success.
Nutrition for Athletes
As you are likely well-aware, nutrition is a vital component when discussing any aspect of athletic performance or personal fitness training.
Be aware that if you want to become nutrition coach, you need to look into the best nutrition certifications in addition to whatever base CPT program you choose.
Unlike most personal training nutrition programs that primarily focus on weight loss and hypertrophy, the CSCS nutrition is dedicated almost entirely to nutrition strategies for maximizing performance.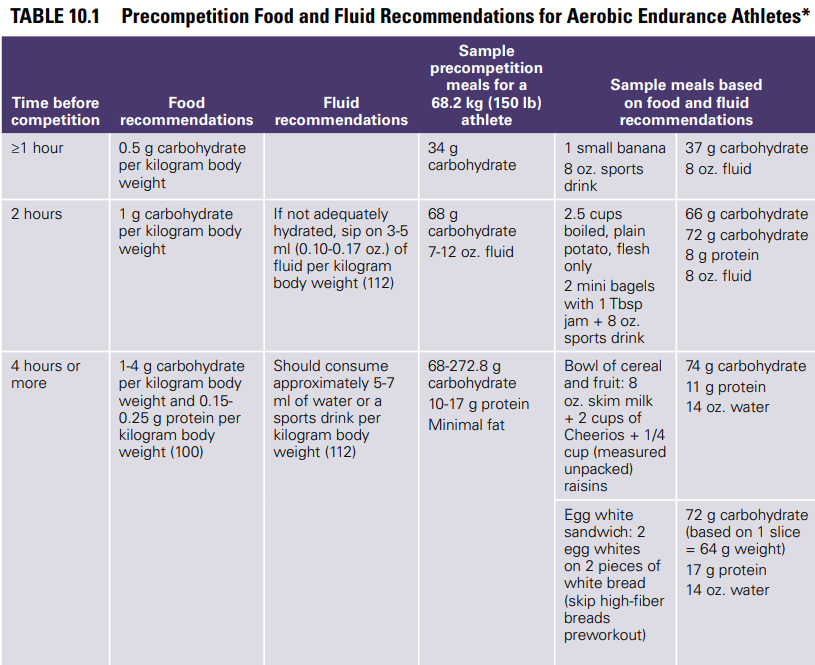 Major CSCS topics on nutrition for performance include:
Precompetition nutrition
In-competition nutrition
Post-competition nutrition
Carbohydrate loading
Meal timing for performance
Fluid requirements
The curriculum covers the specific nutrition strategies for different types of sport, as the recommendations vary depending on the nature of each sport.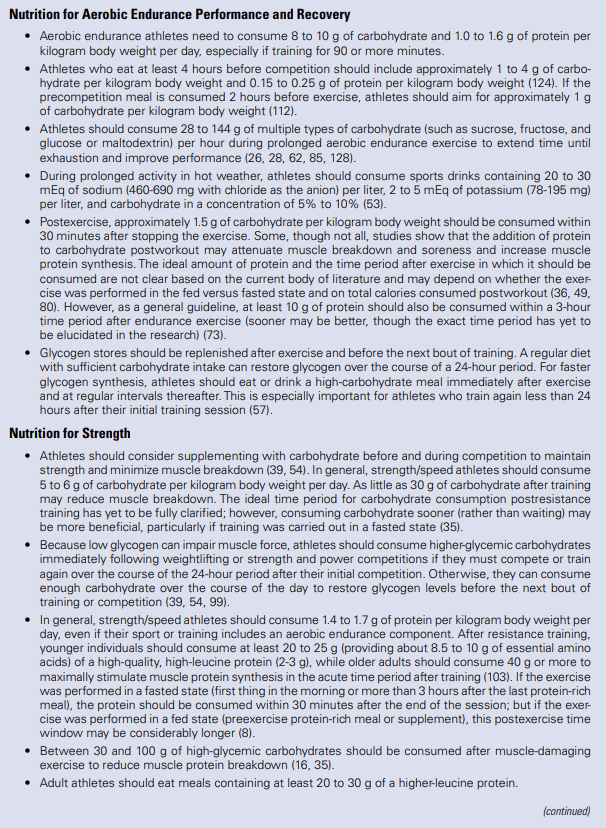 With that said, discussion of nutrition for weight loss and muscle gain is included in this chapter.
However, it is far more focused on the basics of caloric deficits, surpluses, and the macronutrient recommendations for these goals.
There is much less emphasis, if any, on the behavioral change strategies needed to help people change their eating patterns.
If you do want to work with general fitness clientele on weight loss goals, you will need additional behavioral coaching strategies.
Included in the nutrition section is a discussion on recognizing eating disorders in athletes and referring them to the appropriate provider.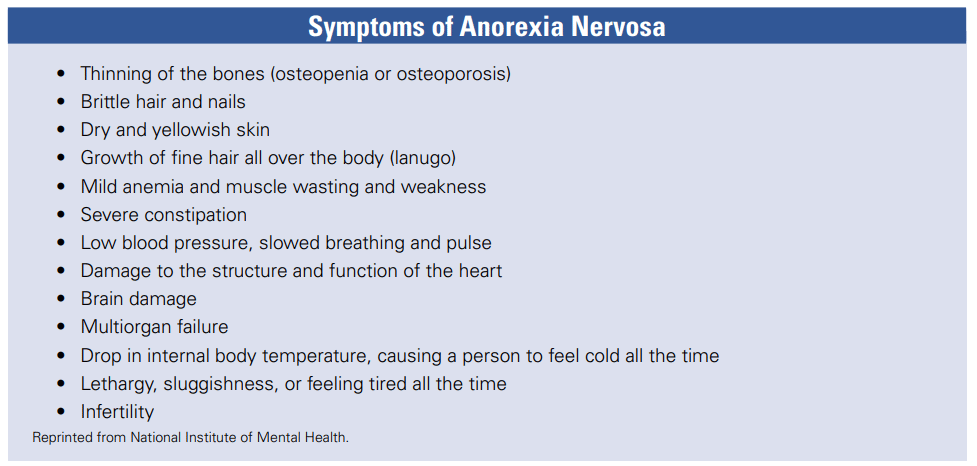 Finally, the CSCS goes over general performance enhancing substances and methods. These include an overall discussion of both legal and illegal substances.
For the legal, widely available, and safe substances, the textbook discusses their overall research-backed efficacy, as well as the scientifically studied recommended dosing.
The substances covered include:
Caffeine
Creatine
HMB
L-carnitine
Sodium bicarbonate
Sodium citrate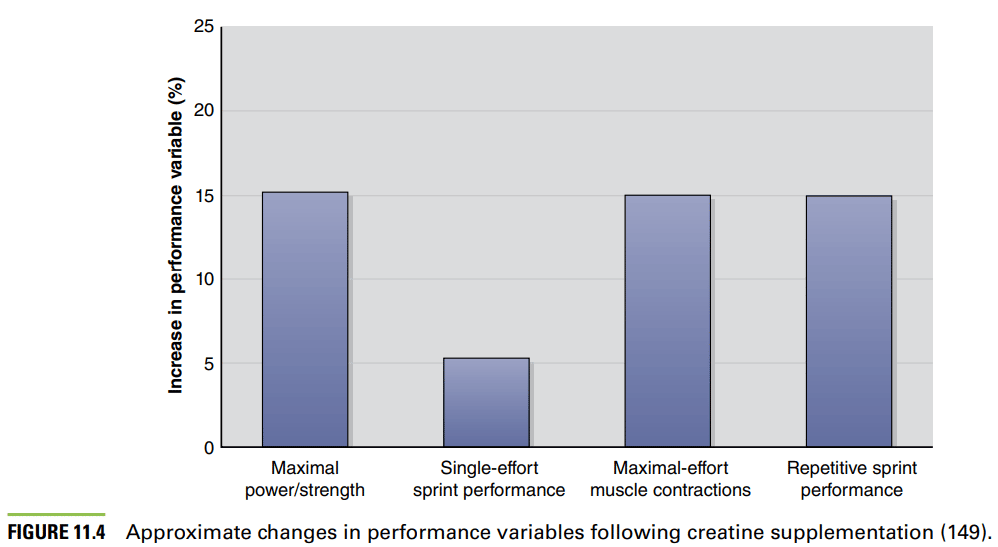 To date, I have not seen the topic of performance enhancing substances and methods covered at this level in other fitness certifications.
Athletic Test Administration and Interpretation
Given that the CSCS curriculum revolves around improving athletic performance, there is substantial content devoted to the fundamentals of testing athletes for various performance metrics.
This information is spread across two chapters and includes both the theoretical side of analyzing and interpreting data as well as the practical procedures for conducting specific tests.
Theoretical concepts covered include:
The types of validity used to assess the quality of a test
Measures of reliability across tests
General test administration protocols
The specific test protocols discussed include anthropometric and resting measurements, such as circumference, skinfold, heartrate, and blood pressure.
Next, the CSCS discusses performance tests for a variety specific athletic traits.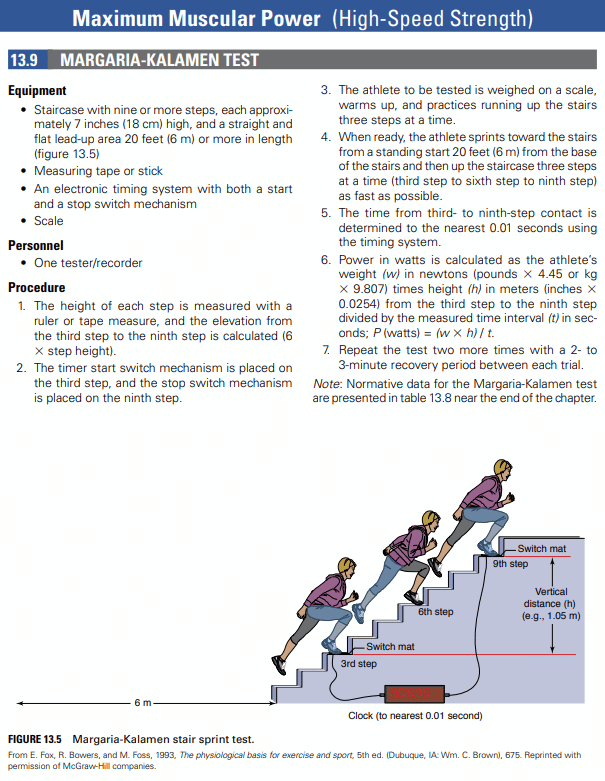 The tests discussed include but are not limited to:
1RM bench, bench pull, back squat, power clean
Standing long jump, vertical jump, Margaria-Kalamen test
300-yard shuttle
YMCA bench press test
Yo-Yo intermittent recovery test
T-test, hexagon test, 5-0-5 agility test
Balance error scoring system, star excursion balance test
Overall, the CSCS section on athletic testing is comprehensive and robust, which makes sense given the incredible importance of measuring and tracking specific aspects of athletic performance.
Warm Up and Flexibility Training
Warm up and flexibility training receives a whole chapter in the CSCS textbook.
Proper warm ups are vital for maximizing acute performance and reducing injury in training.
Far from a yoga certification, the CSCS flexibility section is about directly improving specific needs in different sports.
The CSCS breaks down warm-ups into general and specific, with the Raise, Activate and Mobilize, Potentiate (RAMP) protocol forming the basis of recommended warmups.
The curriculum covers the following methods of training flexibility:
Static stretching
Dynamic stretching
Ballistic stretching
PNF stretching
The stretches are covered in sufficient detail to be used effectively in your coaching.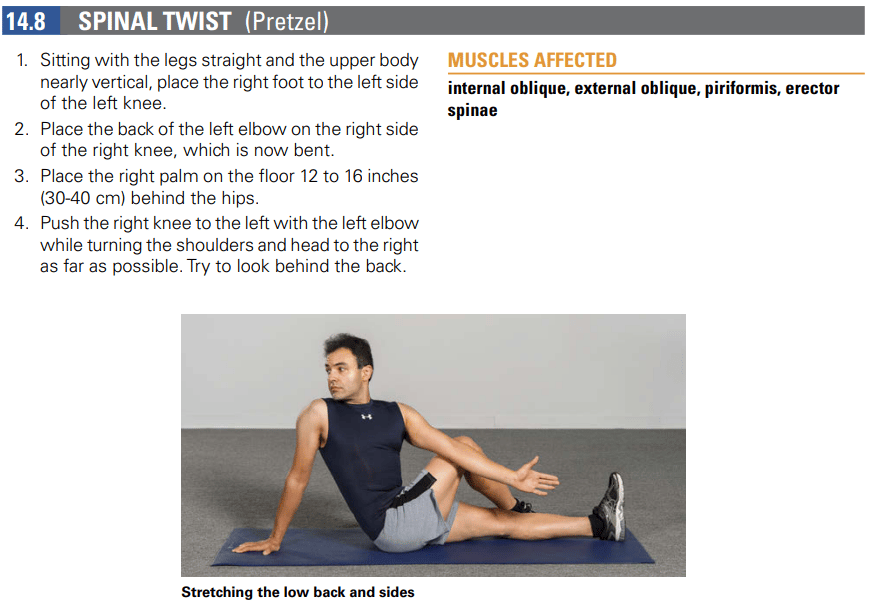 The one thing I think would be helpful would be a section on myofascial release and related techniques for improving range of motion.
These methods include foam rolling and other soft tissue work and are often covered in personal training certifications.
If you end up doing a lot of corrective exercise programming with your clients, you will need to learn about these techniques outside of the CSCS curriculum.
The good news is you still learn a great number of dynamic warmups that are great for many different athletes.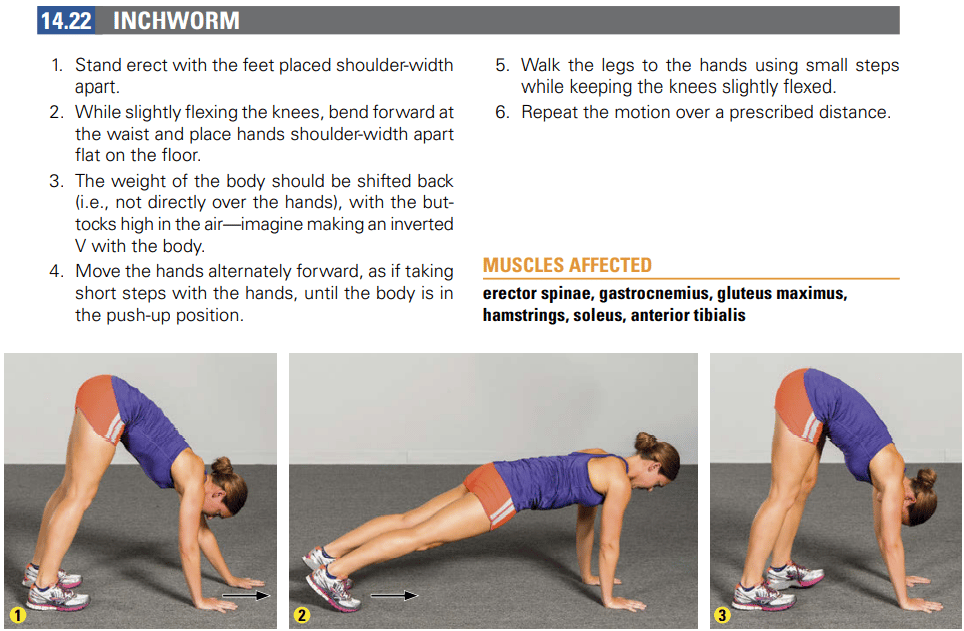 Also, including PNF stretching techniques is a great addition, because these methods are far more effective than traditional static stretching for improving flexibility.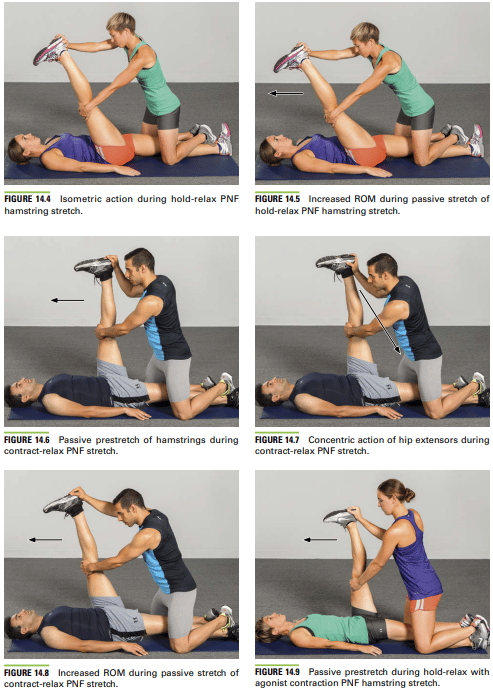 Resistance Technique and Programming
Resistance training and programming spans across several chapters and includes a wide range of exercise techniques and descriptions for the major muscle groups and exercise types.
Diagrams are provided for many details including different grip options as well as the proper spotting methods for various exercises.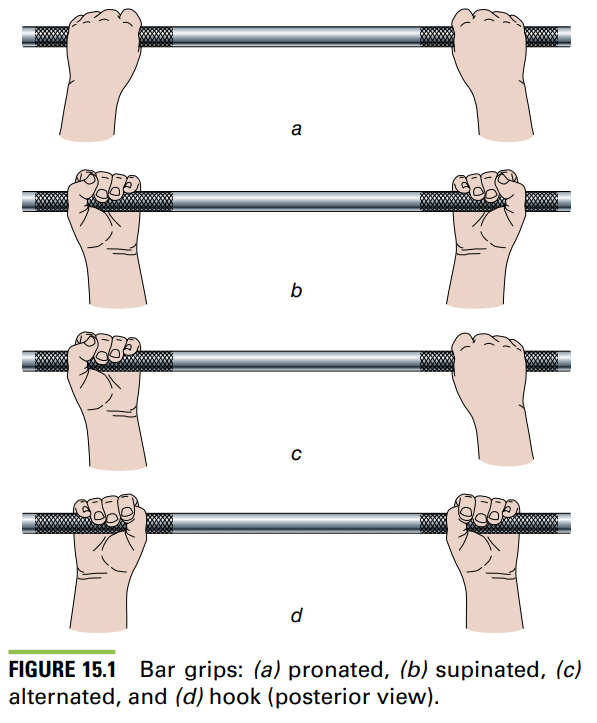 The curriculum includes the traditional barbell, dumbbell, and machine resistance exercises.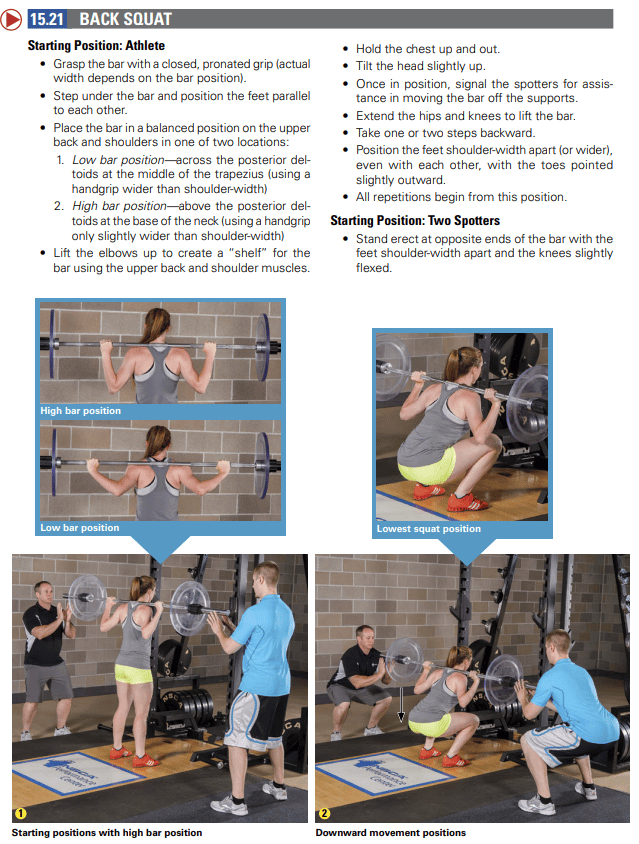 Additionally, the CSCS has a chapter devoted to non-traditional implement training, which includes things like kettlebells, tire flips, log presses, and other unconventional training methods.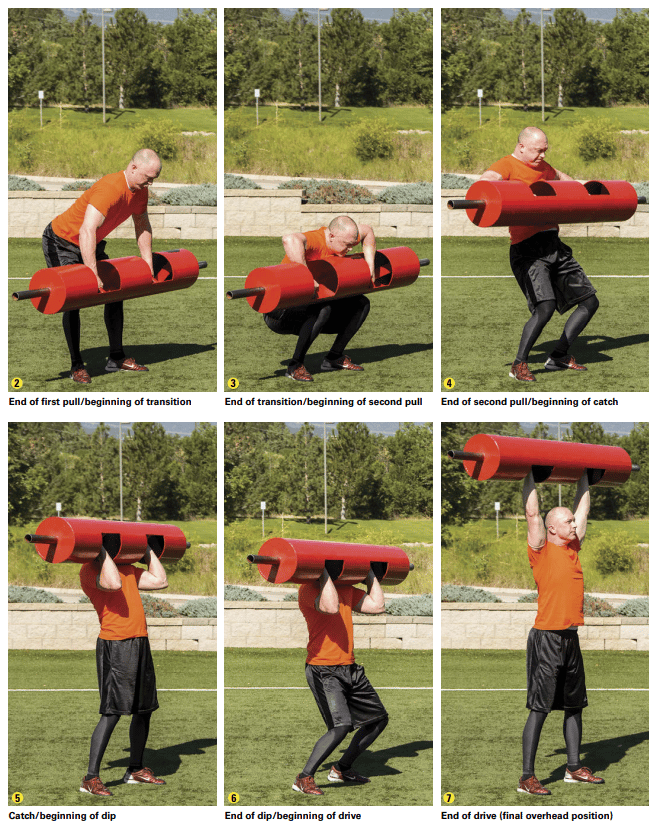 Programming for resistance training is also covered in incredible detail.
The CSCS teaches you how to perform a needs analysis for a given sport, assess an athlete's training age, and determine the best protocol for progressing them towards the needed athletic improvements.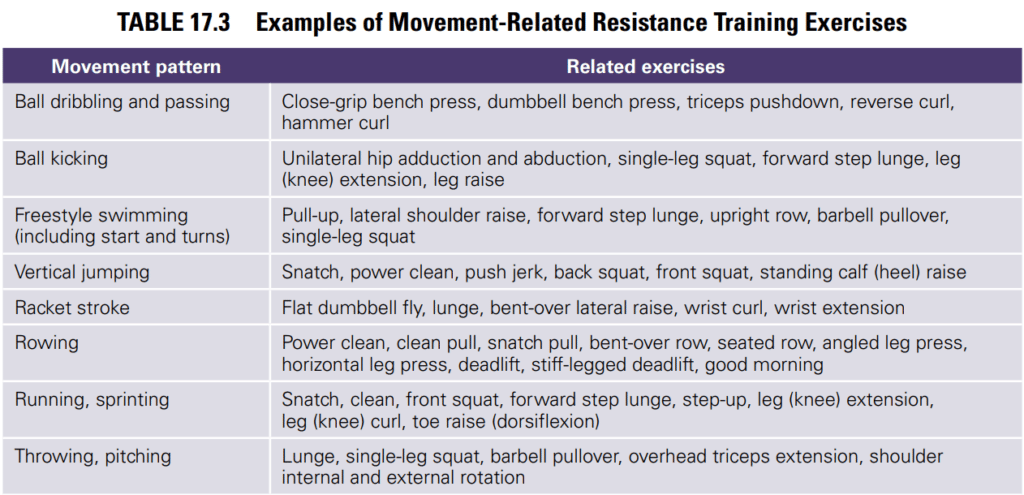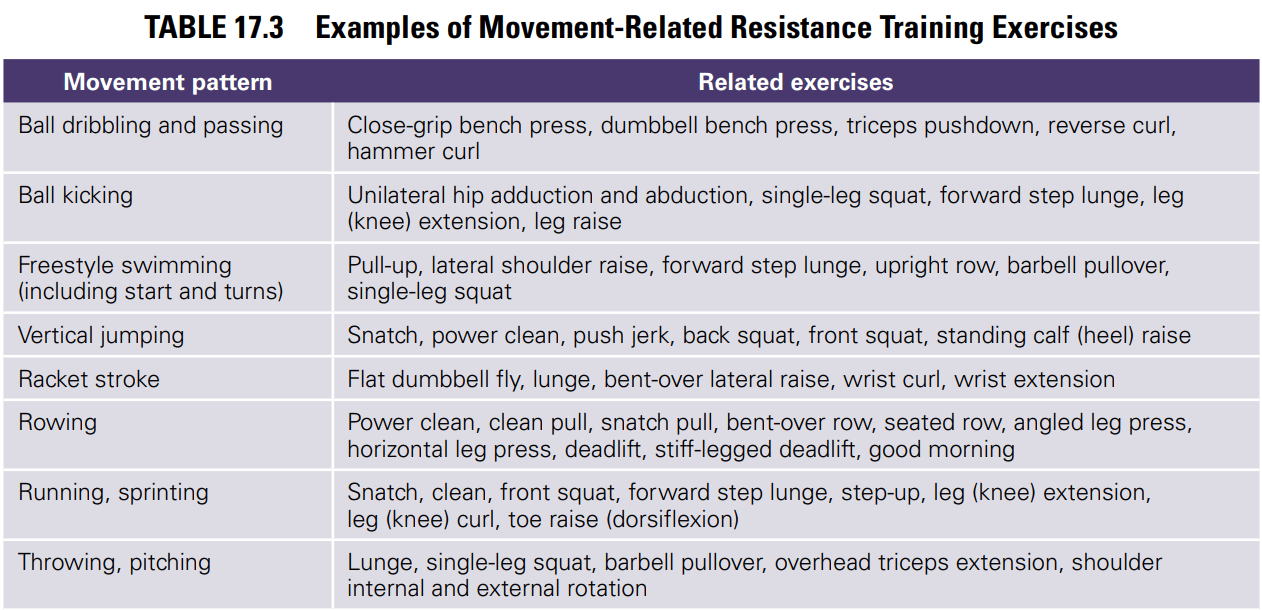 In conjunction with this, you will learn periodization as it applies to sport seasons.
The periodization for athletes traditionally spans across the following four seasons:
Off-season
Pre-season
In-season
Post-season


Each season has a different training focus that shifts based on the athletes' sport practice and competition schedules.
Generally, the off-season has the highest resistance training volume since the athletes are not attending sport practices as frequently and do not have competitions.
The in-season has the lowest volume but still sufficient intensity to maintain off-season gains.
Since periodization is among the most important concepts to understand as a strength and conditioning coach, there is an incredible amount of material you must memorize and be able to apply from this area of knowledge.
Plyometric, Speed, and Agility Training
Plyometrics, speed, and agility are crucial skills for many field sports. The CSCS has a big emphasis on the proper techniques and programming for improving this aspect of sport performance.
Plyometric training involves the stretch-shortening cycle trained through explosive and reactive movements such as jumping, skipping, and hopping.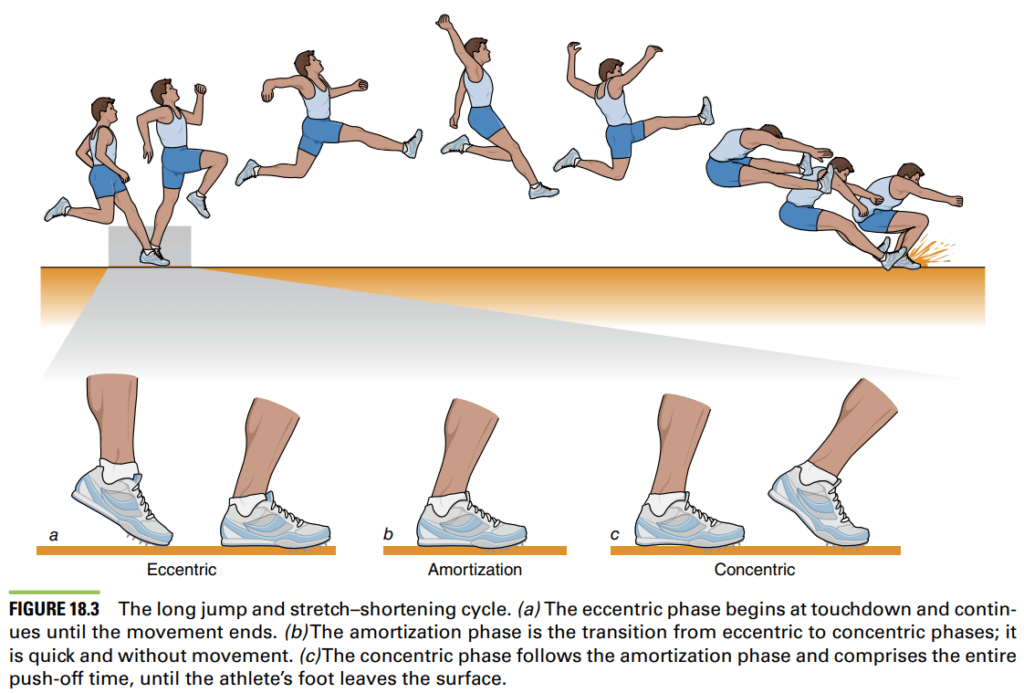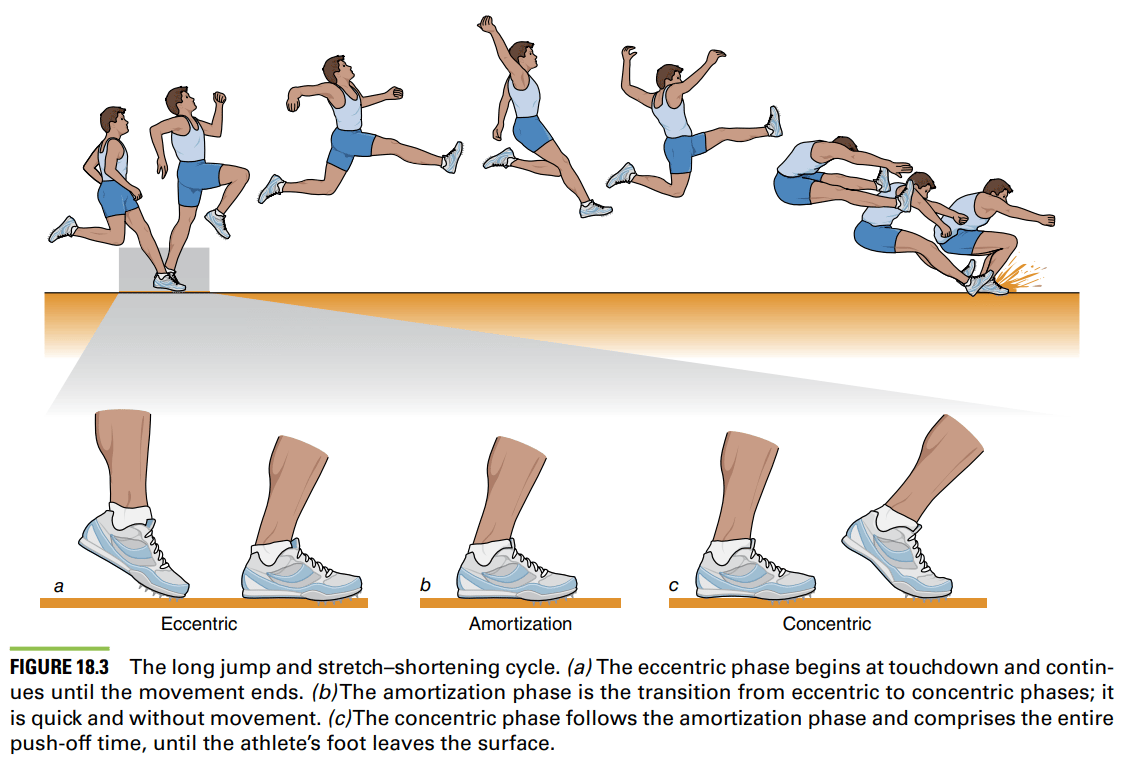 The chapters covering this topic include both the techniques and programming guidelines for training athletes in these disciplines.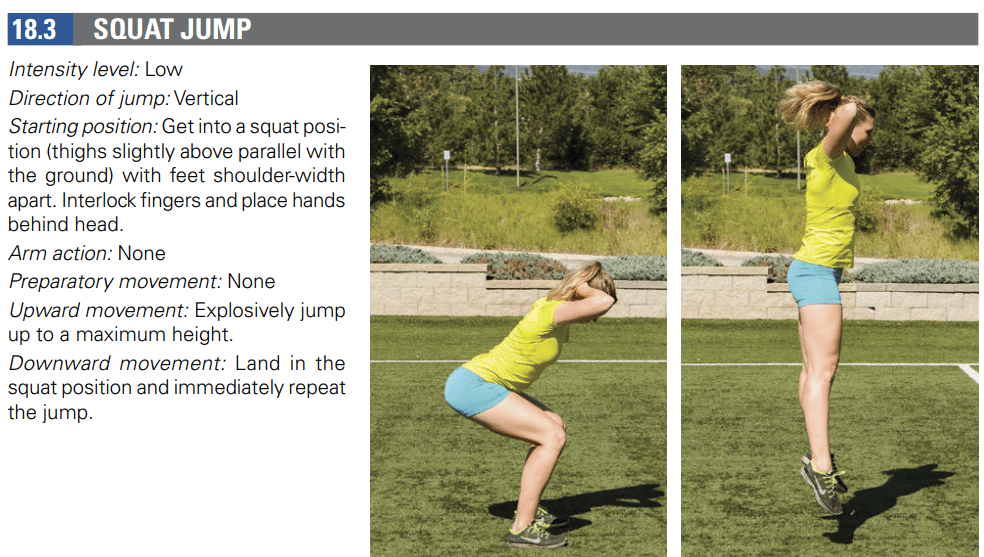 Performance coaches use plyometric training to improve explosive performance on speed and agility activities as well as for strengthening joints and bones for the high-impact nature of these activities.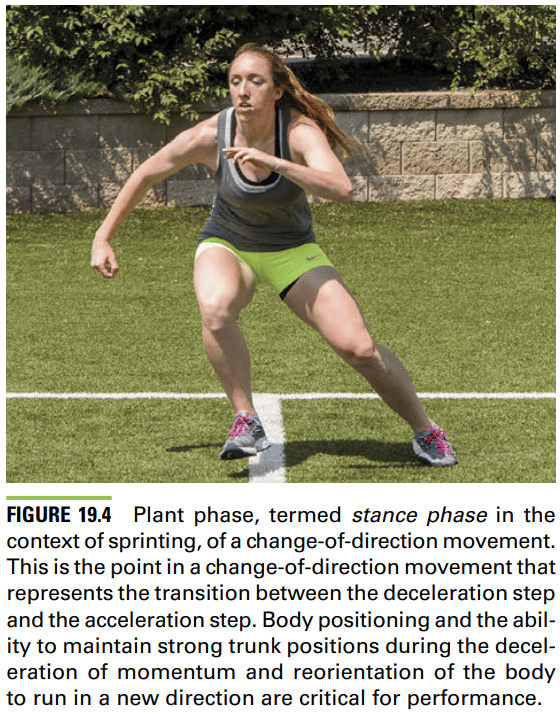 Speed and agility related skills include:
Maximal running speed
Change of direction speed
Changing of direction in response to stimulus – the true meaning of "agility"
This section includes several agility drills and programming guidelines for improving agility.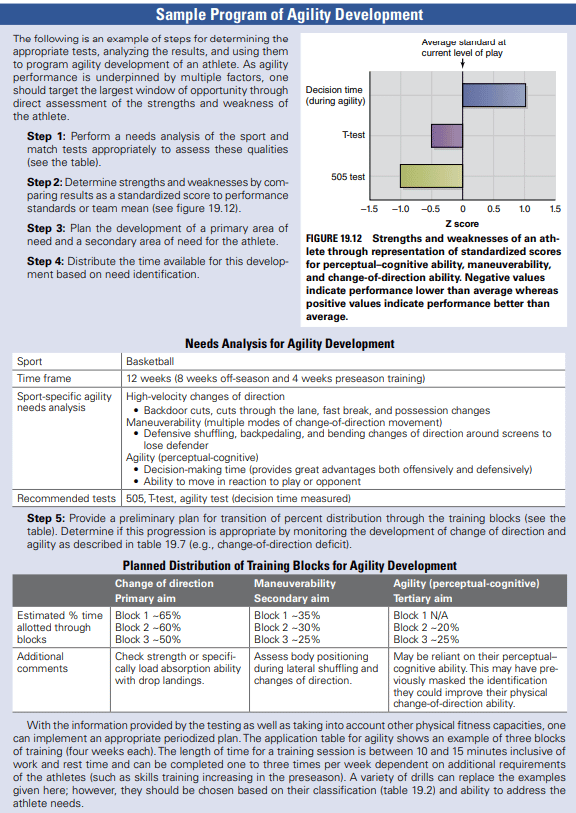 Overall, this section does an excellent job of preparing prospective strength and conditioning coaches with the skills needed to successfully improve their athletes' agility.
Aerobic Technique and Programming
Aerobic endurance technique and programming is the final area of exercise technique and programming discussed in the CSCS.
This section does a great job of breaking down aerobic training design principles and program planning.


The curriculum includes a breakdown on how you can assign training intensities to your athletes based on various calculations available for heart rate zones.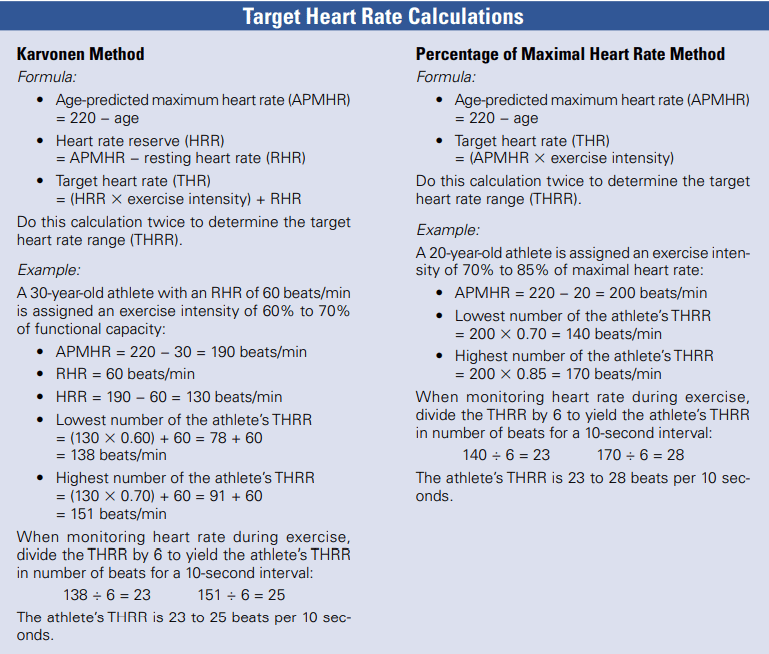 Finally, this chapter discusses basic form and technique for common used aerobic training equipment.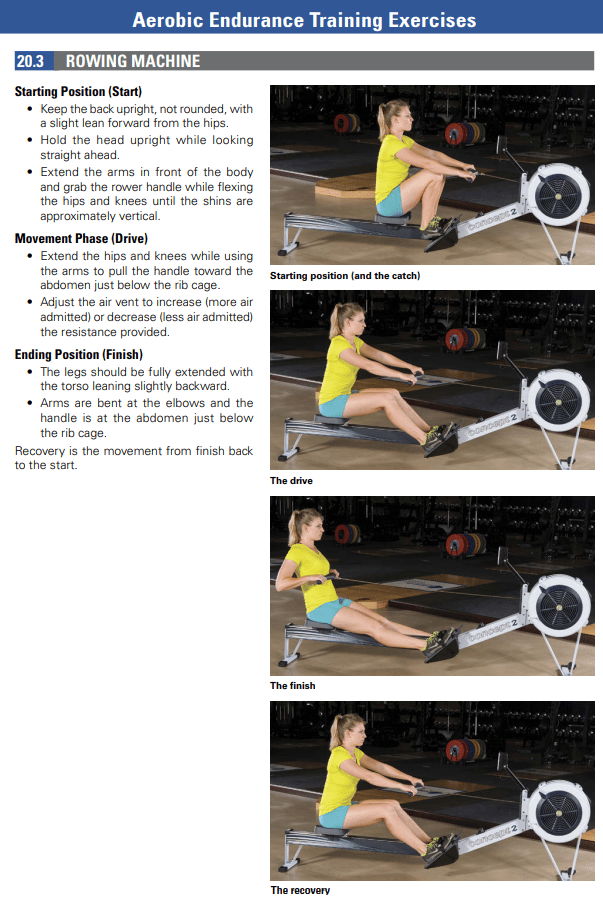 Note that not all aerobic training methods are covered, for example, swimming and water aerobics are not covered whatsoever.
The CSCS overall does a great job preparing you to train aerobic endurance athletes through optimal programming and technique.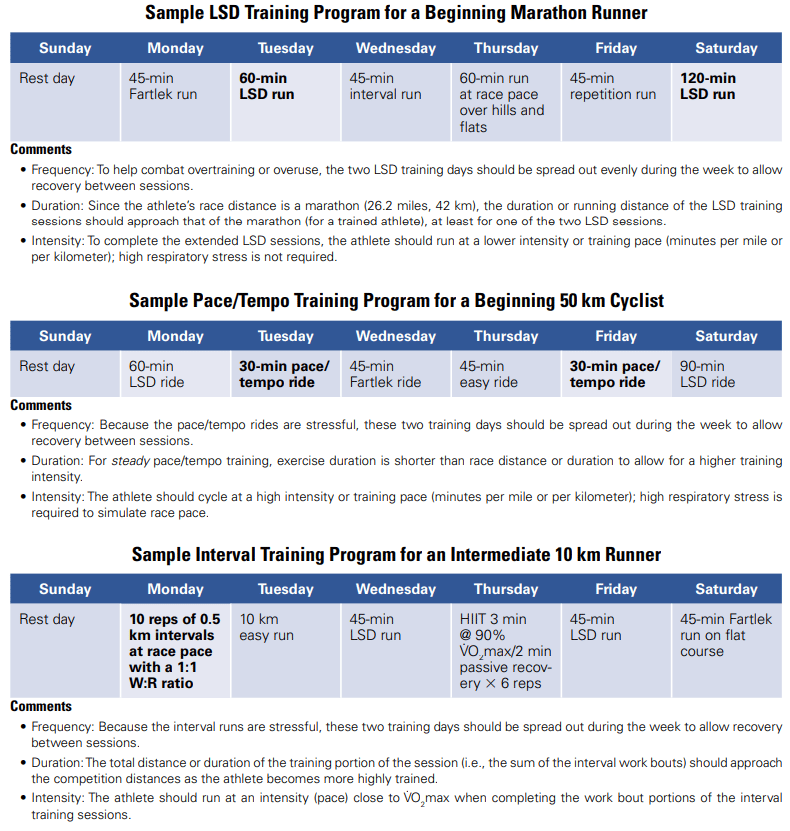 Facility Design, Layout, and Administration
The final area of knowledge in the CSCS is facility design, layout, and administration.
This includes a breakdown on the typical steps that go into building, opening, and operating a strength and conditioning facility, including discussing the different jobs at the gym.

The details in this section are incredible and include specific spacing for different gym and personal training equipment and exercises to optimize available floor space while maintaining adequate room to safely perform the exercises.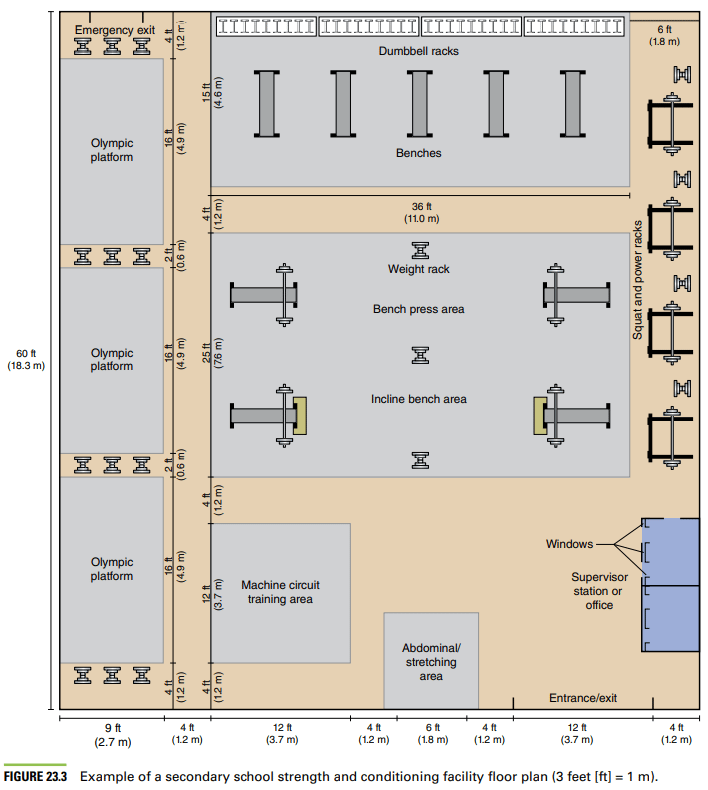 This knowledge domain is an excellent introduction to general strength and conditioning facility needs.
However, opening and operating a facility requires a team with strong leadership, communication, and coordination abilities as well as a long-term vision for the goals of the facility.
As such, it is beyond the scope of a single strength and conditioning coach to be responsible for all aspects of facility development and operation.
Nevertheless, if you end up being part of a team opening a new facility or even just working in an existing facility, this section does an excellent job of giving you the foundational knowledge to be a valuable part of any strength and conditioning facility.
Summary: CSCS Content
The CSCS content is incredibly in-depth and detailed on the topics it covers.
In my opinion, the CSCS has three glaring missing components that are relevant to new trainers"
Lack of corrective exercise programming
Lack of behavioral change skills
Lack of business skills for personal trainers
While these topics are important for personal trainers, I cannot hold this too much against the CSCS.
After all, the CSCS is focused on performance improvement for athletes, which it covers in more than enough depth for becoming a strength and conditioning coach.
CSCS Certification Requirements
The requirements to sit for the CSCS exam are the most difficult out of all the certifications I have reviewed and go above and beyond the typical personal trainer requirements.
Like most certifications, you must have a CPR/AED certification from an organization such as the Red Cross.
However, the CSCS requires a bachelor's degree from a University, unlike most CPT certifications that only require a high school diploma.
Starting in 2030, you must some type strength and conditioning degree in an adjacent field such as exercise science or kinesiology, which further intensifies the CSCS prerequisites.
Overall, the CSCS prerequisites are:
Adult CPR and AED certification
Bachelor's Degree in any field until 2030
Bachelor's Degree in S&C related field starting in 2030
CSCS Study Materials: Quality and Price
The bulk of the CSCS curriculum comes from the Essentials of Strength Training and Conditioning, 4th Edition textbook.
This main textbook is full of the in-depth information needed to pass the exam, however, it is a formidable task to read through and take notes given the 700+ pages full of densely packed information.
Without a CSCS exam study guide, the textbook is fairly overwhelming.
Supplementary resources for the CSCS include the NSCA Exercise Technique Manual for Resistance Training, 4th Edition.
This secondary textbook contains over 70 exercises with full descriptions and photos, as well as links to video demonstrations of all techniques covered in the book.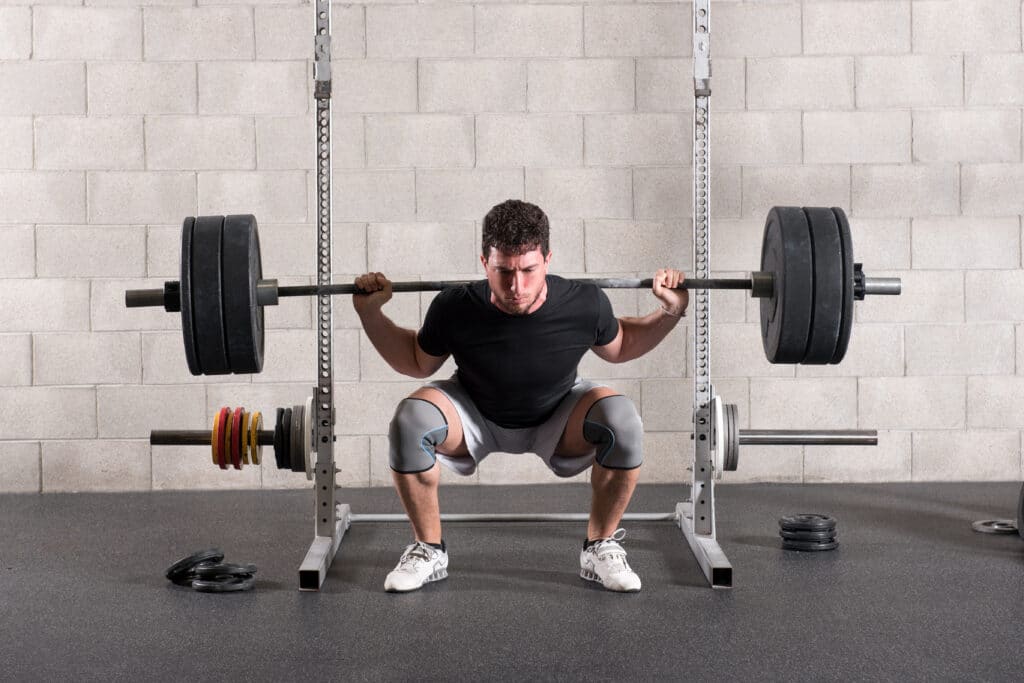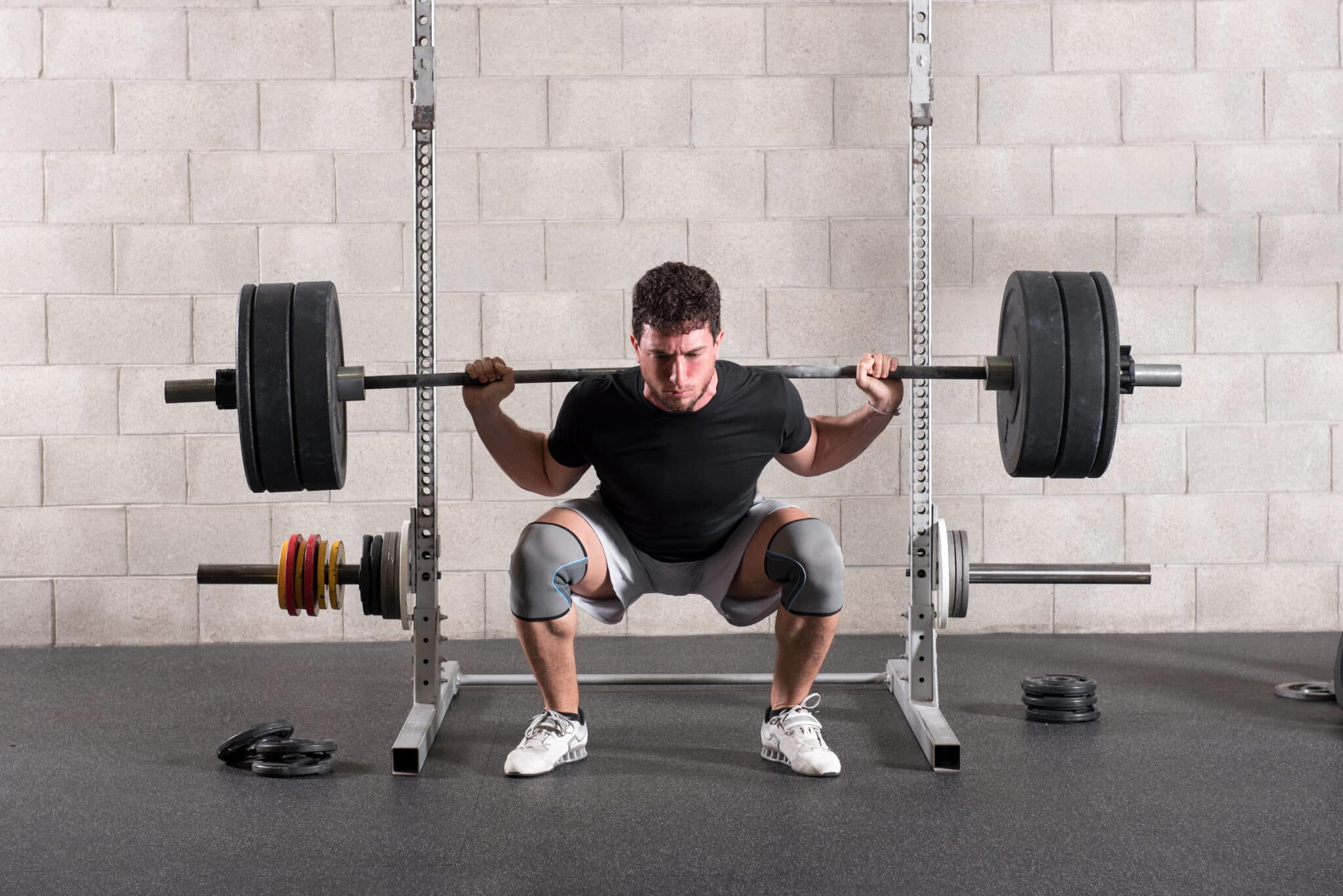 Note that the Essentials of Strength and Conditioning textbook also contains exercises with photo descriptions, however, the total number of exercises is much lower, and videos are not included.
One helpful tip before diving into your exam prep is taking the CSCS practice exam free on PTPioneer, which I highly recommend.
The more practice CSCS test questions you see, the better prepared you will be for the real CSCS exam questions.
The NSCA does offer the following study package bundles, which do not include the exam fee:
CSCS Essentials Package – $249.40 (member), $302.40 (non-member)

Essentials of Strength Training, 4th edition

CSCS Essential Plus Package – $463.50 (member), 526.50 (non-member)

Essentials of Strength Training, 4th Edition, and Online Study Course

Exercise Technique Manual, 4th Edition

CSCS Digital Package – $161.50 (member), $215.65 (non-member)
I should mention that the study guide in these packages does not actually contain the information but tells you what areas to study and goes over strategies.
They also do not include any live clinics or video lessons.
As such, I have found it only marginally useful in the context of exam preparation.
With this in mind, the CSCS is certainly nowhere close to the easiest personal training certification. Quite the opposite, in fact!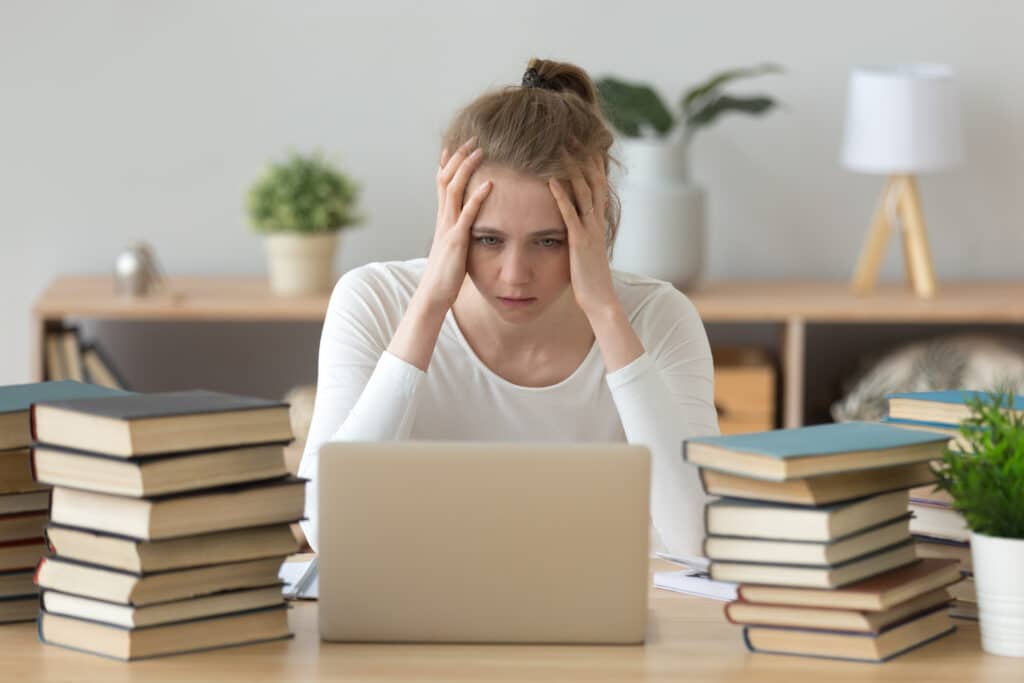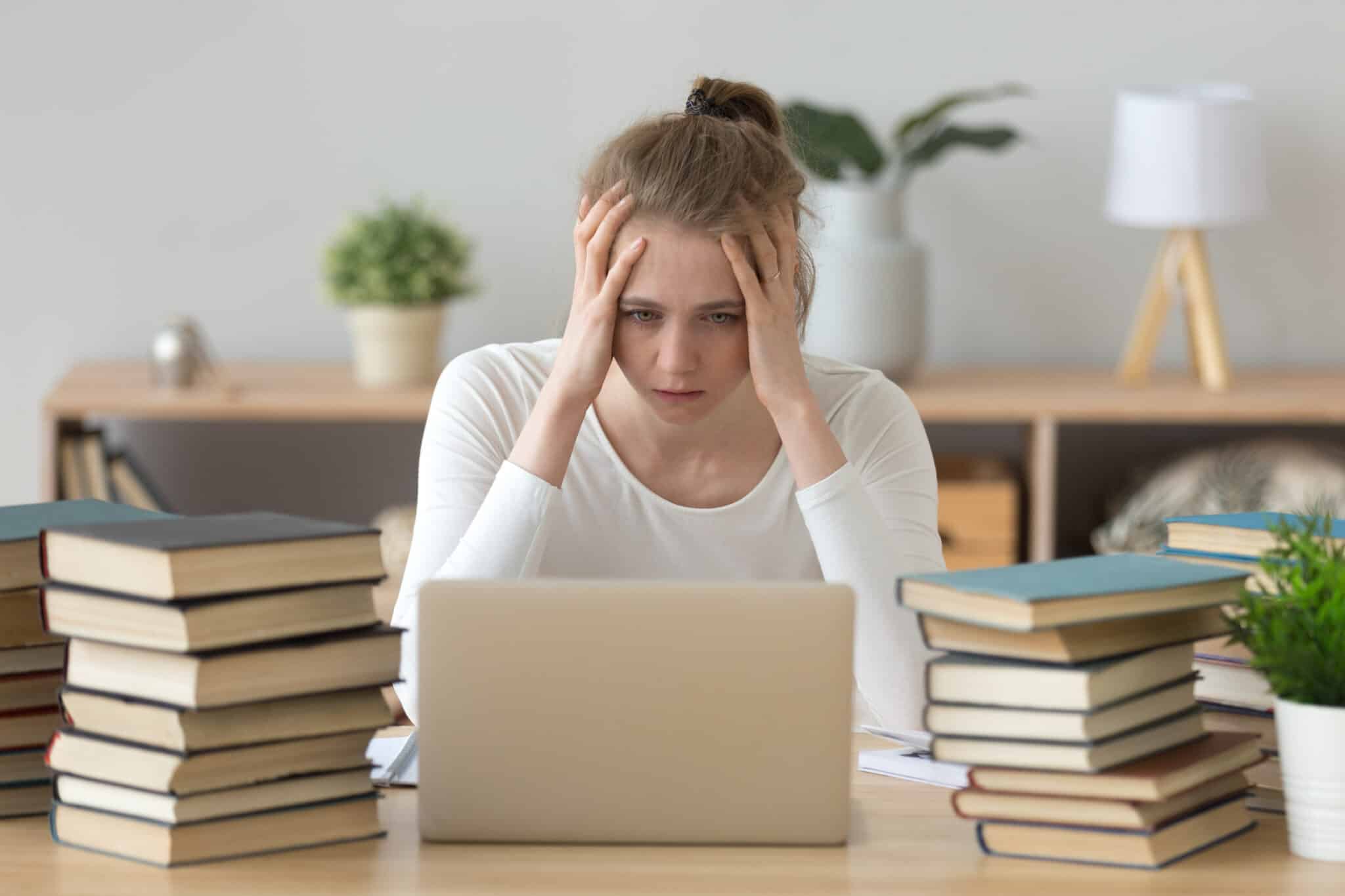 Regardless of whether you purchase a package from the NSCA, you will have to pay the exam fee.
The fee for non-members is $475, but NSCA membership brings that down to $340.
Since an NSCA membership is $130 per year, it's worth purchasing the membership in all cases, especially if you end up purchasing an NSCA study package.
There are also cheaper student membership options for current college students, and the NSCA membership gives you access to the NSCA strength and conditioning journals, which are an invaluable resource for personal trainers.
Note that if you fail both sections of the CSCS exam, the retake fee is the same as the initial exam fee.
If you happen to fail just one section, you can retake that section for $250 or $385 for members or non-members, respectively.
If you want to start your CSCS studying before paying for any materials, you can check out my free CSCS study guide and practice test.
I also want to mention that my students report much greater success with their CSCS studying when purchasing third-party study materials for the CSCS, which also reduces the total cost of CSCS certification.
In particular, the Trainer Academy CSCS MVP Study Guide offers an excellent combination of price and value, including a full informational study guide, over 1,000 practice questions, and an exam pass guarantee so you can be confident walking into the exam room.
Additional materials in the Trainer Academy materials include:
NSCA CSCS flashcards
Multiple versions of the NSCA CSCS practice exam
Full guide on how to study for the CSCS
Of course, if you want to buy the full priced official NSCA study materials, you are free to do so.
Be sure to check the NSCA website for the latest pricing on their CSCS study materials.
CSCS Exam Difficulty and Study Time: how hard is the CSCS exam?
The CSCS exam is among the most difficult fitness certification exams in the industry.
With a roughly 54 percent first-time CSCS pass rate, about half of the students attempting the CSCS fail on their first try.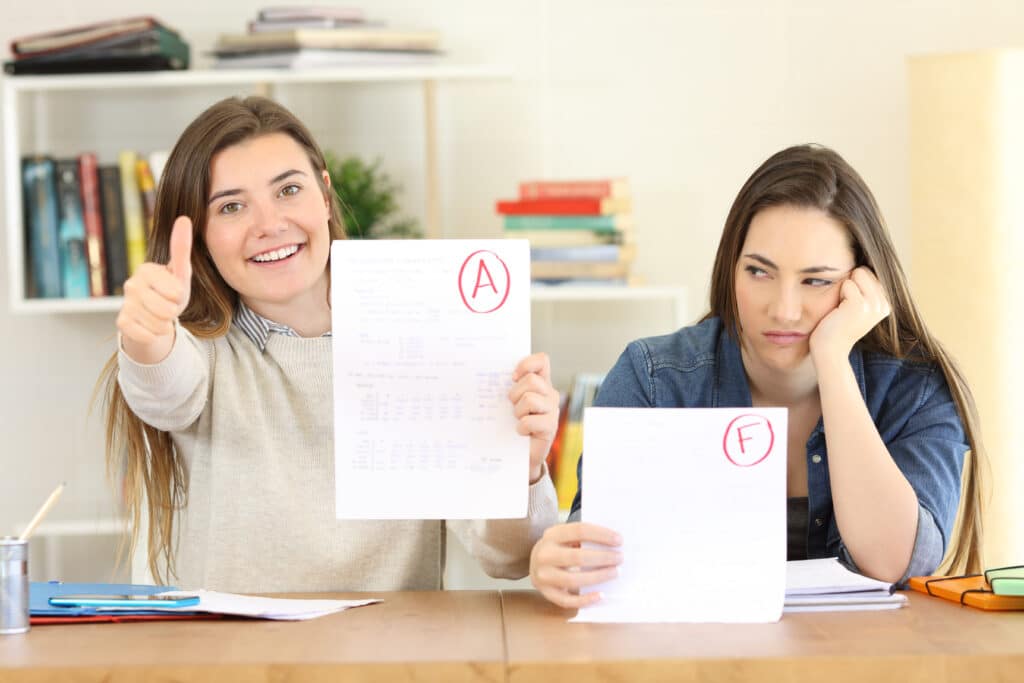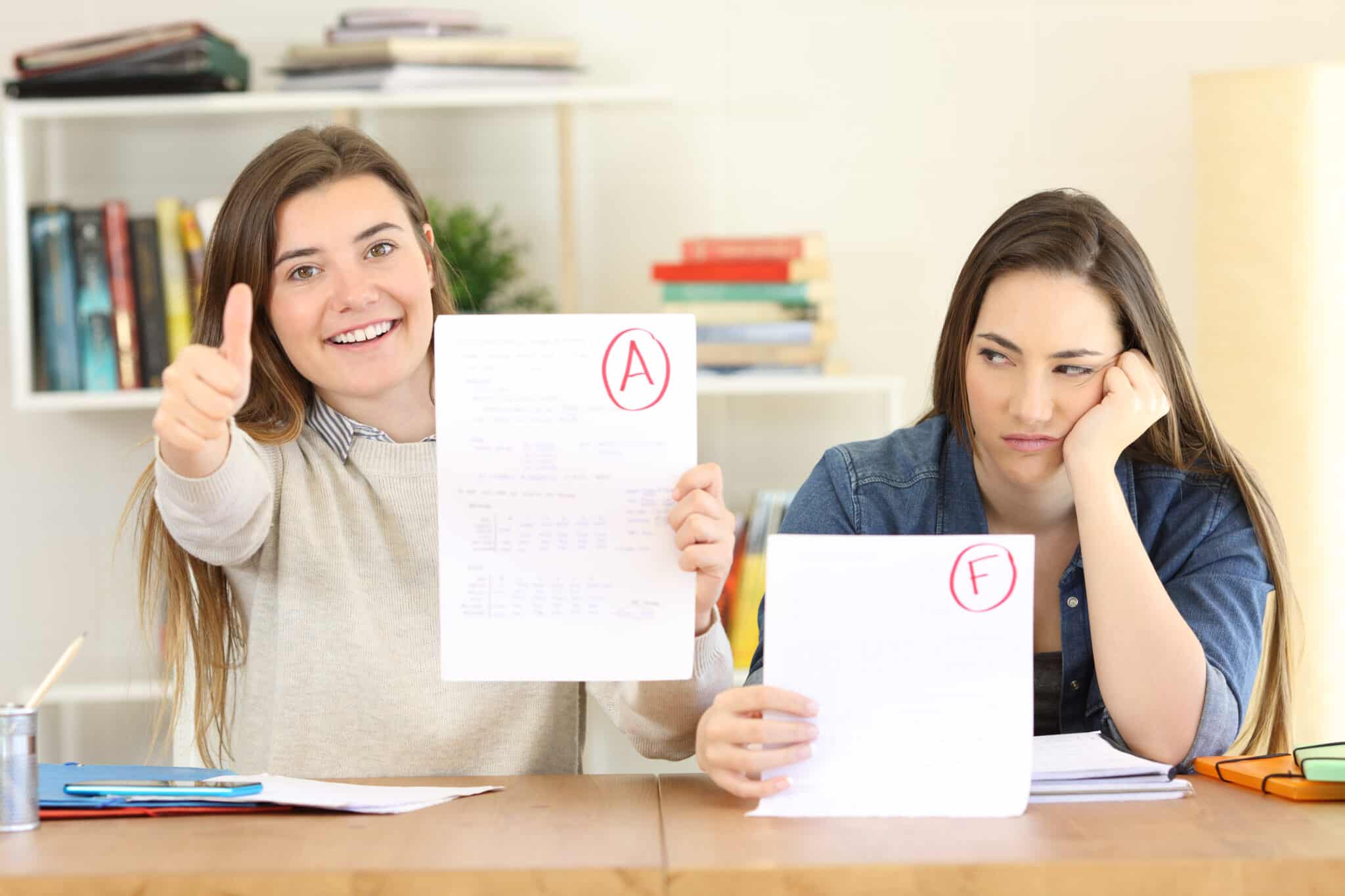 In terms of the CSCS exam info, the test consists of two sections.
The first section covers scientific foundations and consists of 95 multiple choice questions you must answer within 1.5 hours. This is very similar to a sports science certification but with harder content.
The domains on the Scientific Foundations section include:
Exercise science – 44 questions
Sport psychology – 19 questions
Nutrition – 17 questions
Non-scored experimental questions – 15
Note that you must receive a passing score of 70 percent within each domain to pass the section. Your final score will not matter if you receive less than 70 percent within that domain.
This makes the exam much harder because you cannot rely on being great at one knowledge area to compensate for weakness in another. You must know each domain well enough to pass it on its own.
After a short break, you will take the second section of the CSCS exam, which is the "Practical/Applied" section.
This section includes 125 questions you must answer within 2.5 hours. Roughly 30 to 40 of the questions will involve watching a video demonstration and providing feedback (still multiple choice), so the exam is very comprehensive.
The Practical/Applied section tests the following domains:
Exercise technique – 40 questions
Program design – 38 questions
Organization and administration – 12 questions
Testing and evaluation – 20 questions
Non-scored questions – 15 questions
As with the applied section, you must receive the 70 percent passing score within each domain to pass the exam, regardless of your final exam score.
As you can see, the CSCS exam is far and above more demanding than your typical Certified Personal Trainer certification.
If you have no background in exercise science, expect to spend upwards of 6 months or longer preparing for your CSCS exam.
Any additional knowledge you have such as an exercise science degree or other personal training certification can reduce the time you need to prepare.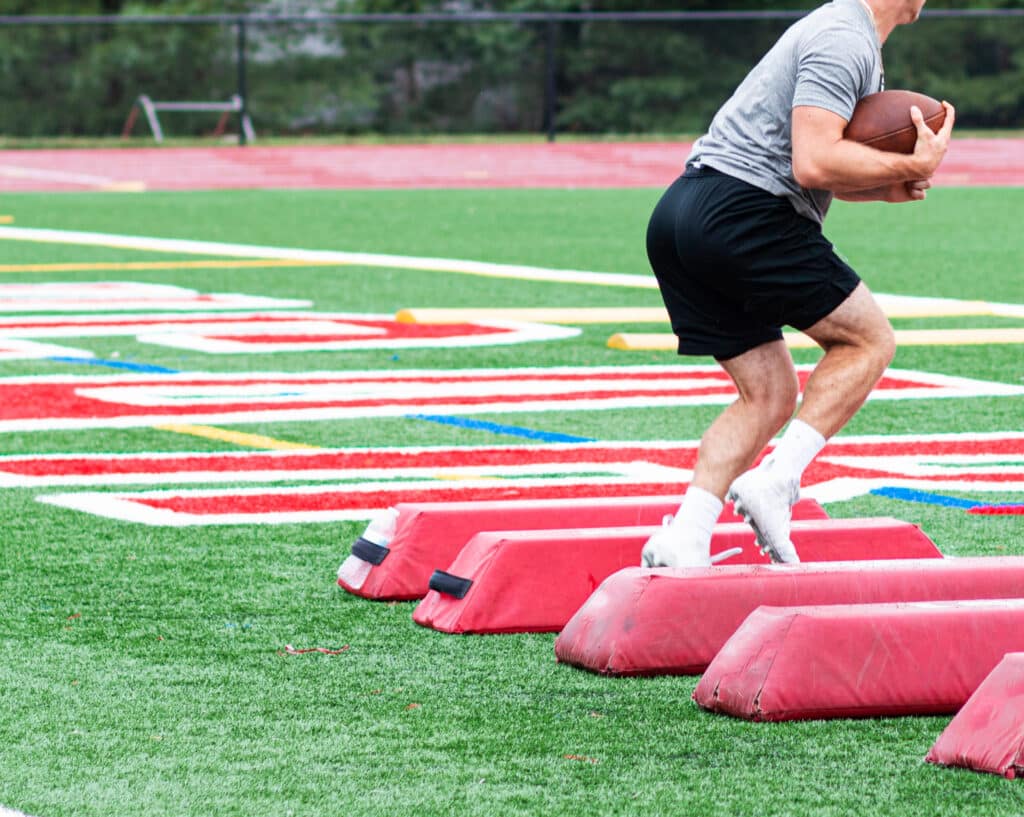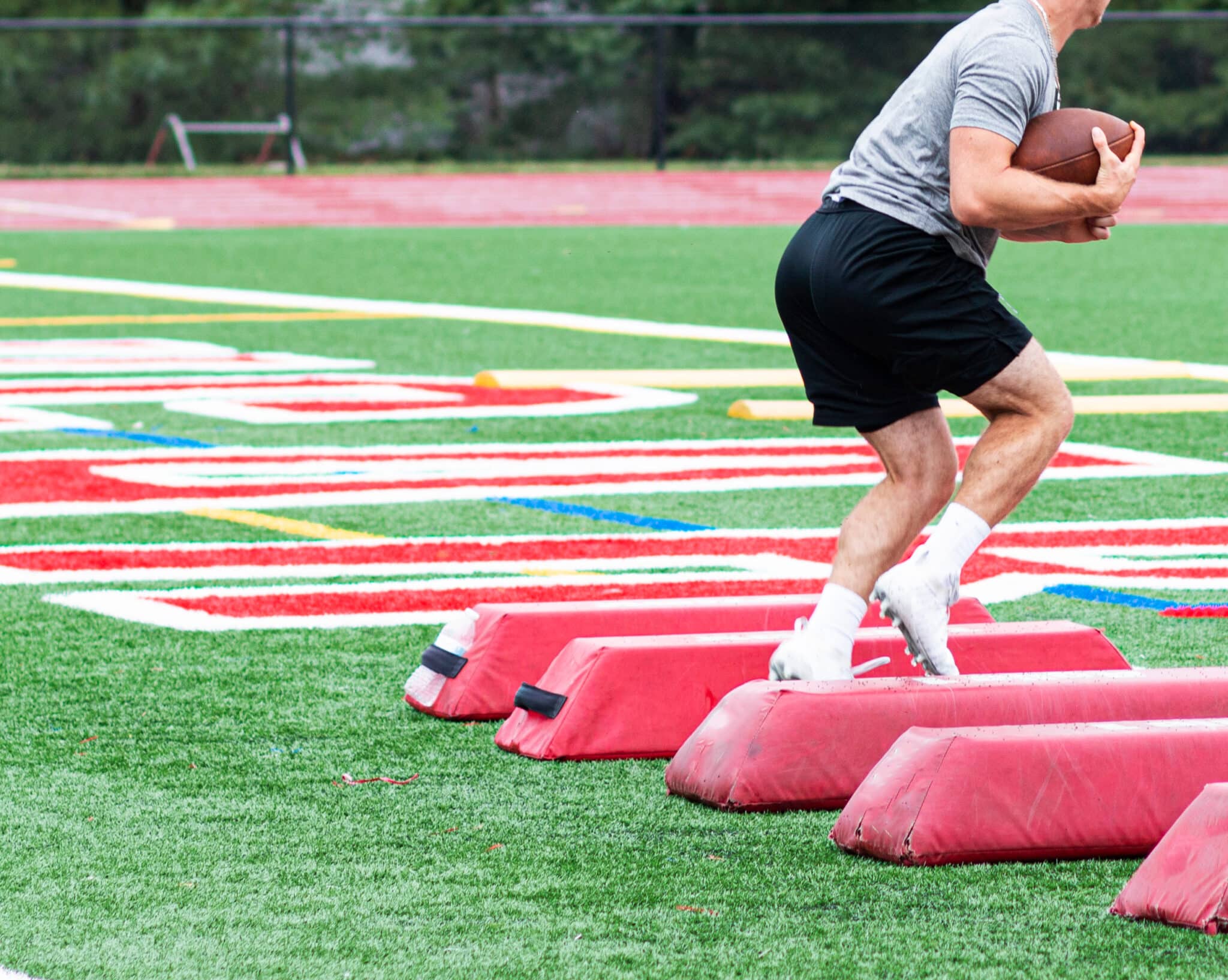 While the CSCS exam is very difficult, it is well worth getting certified to put the CSCS certification in your personal trainer bio.
It is also a major step to a successful strength and conditioning coach career.
CSCS Salary and Career Prospects
The CSCS is generally a firm requirement for any professional strength and conditioning coach. Generally speaking, jobs for CSCS certification revolve around improving performance among athletes of a given skill level.
Salary-wise, CSCS certified coaches tend to make slightly more than your average certified personal trainer for a given experience level.
This is helped by the degree requirement for the CSCS exam, which means that the CSCS is often pursued as part of an overall exercise science career.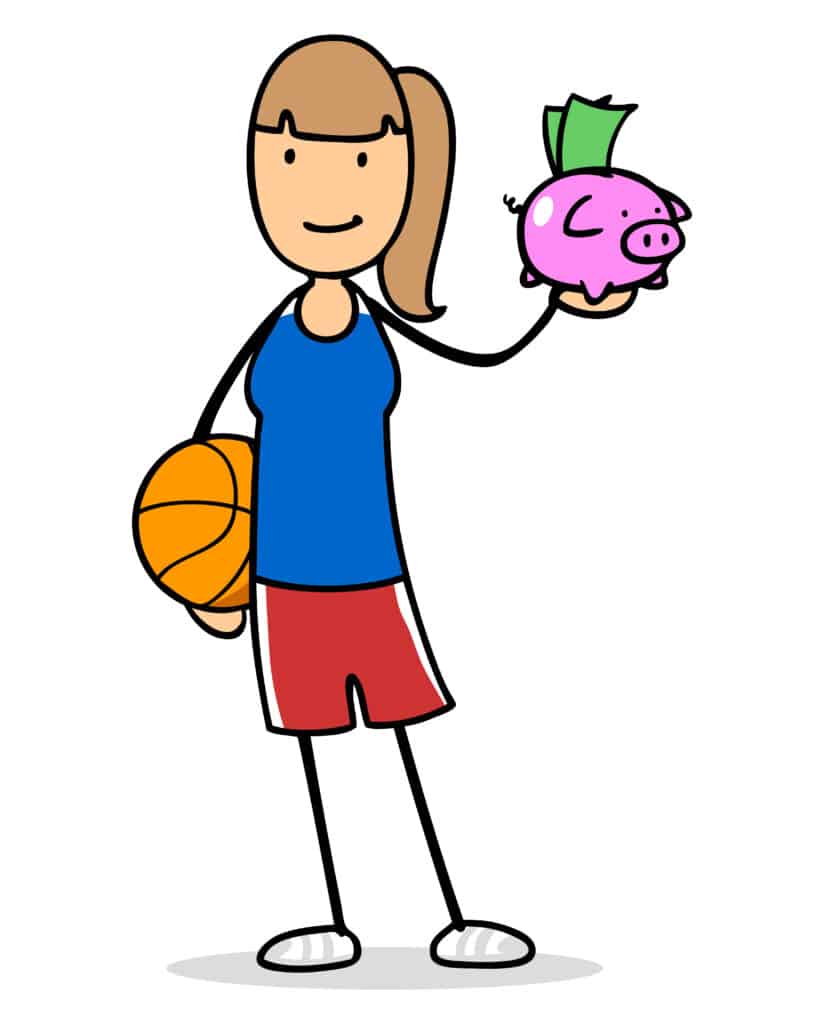 Strength and conditioning jobs range from $25,000 a year at the low end to upwards of $76,000 on the higher end.
Note that strength and conditioning coaches for professional sports teams will earn substantially more than that.
However, it will take years of additional experience before you would have the opportunity to work with professional sports teams in a leading strength and conditioning role.
On a final note, if you get your CSCS and open your own fitness studio or are otherwise self-employed, you have a much greater ability to earn a higher salary and raise your personal trainer pricing.
But with that opportunity comes the risk of not gaining clients and less security than a traditional employment situation – making it especially important to keep your clients coming back..
CSCS Continuing Education
In line with the advanced difficulty of the CSCS is a fairly stringent CEU requirement. You must complete 6.0 CEUs every 3 years.
While some of these CEUs can be completed through the NSCA or other approved providers, you can only get a certain number of CEUs in a given category for each reporting period.
The categories of CSCS CEUs are as follows:
Category A – attending events – maximum of 2.5 CEUs per reporting period
Category B – Sharing your expertise – maximum of 3.5 CEUs per reporting period
Category C – Educational Activities – Maximum of 6.0 CEUs per reporting period
Category D – NSCA Quizzes and Assessments – Maximum of 3.5 CEUs per reporting period
Be aware that you must take CEUs from at least two different categories. As such, despite the "maximum" for category C being 6.0 CEUs, you cannot complete all your CEUs via category C activities.
Unlike other CPT certifications, to recertify through the NSCA you are going to have to perform more than just an additional online course.
Attending conferences either via virtual video or in-person is a good way to get CEUs in conjunction with performing coursework.
Ideally, you should tailor your CEU courses towards your long-term goals in the fitness industry.
Example CSCS careers and tracks include:
Group exercise instructor
Health coach
Nutrition coach
Strength and conditioning coach
I will say that the CSCS may not be the best choice for becoming a health coach and nutrition coaching, simply because it is very difficult to pass but does not really focus on working with the general population for health-related goals.
My review is based on having the CSCS certification myself as well as many of the other major CPT certifications such as the NASM CPT, ACE CPT, and ISSA CPT.
Additionally, I have seen the career tracks of many different trainers with various certifications over my 10 years in the fitness industry.
Based on that experience, I can confidently say that the CSCS is by far the most difficult certification I have encountered and is best suited for serious strength and conditioning professionals.
Certified Personal Trainer Course and NCCA Accredited Exam
The CSCS certification is among the most respected in the entire fitness industry – and for good reason.
The exam is fairly difficult compared to virtually every other mainstream fitness certification.
Furthermore, the scope of knowledge regarding exercise science and programming for different sports is well-and-above the typical content found in certified personal training curricula.
Nevertheless, if you want to become a strength and conditioning coach, you must absolutely pursue the CSCS certification.
As mentioned, I highly recommend looking into third-party CSCS exam prep such as the Trainer Academy CSCS MVP Study Course.
This is especially the case for the CSCS certification, which does not have great CSCS test prep materials directly from the NSCA – however, you still need to purchase your exam through the NSCA.
Be sure to check the latest pricing on the CSCS from the NSCA website.
Happy studying!