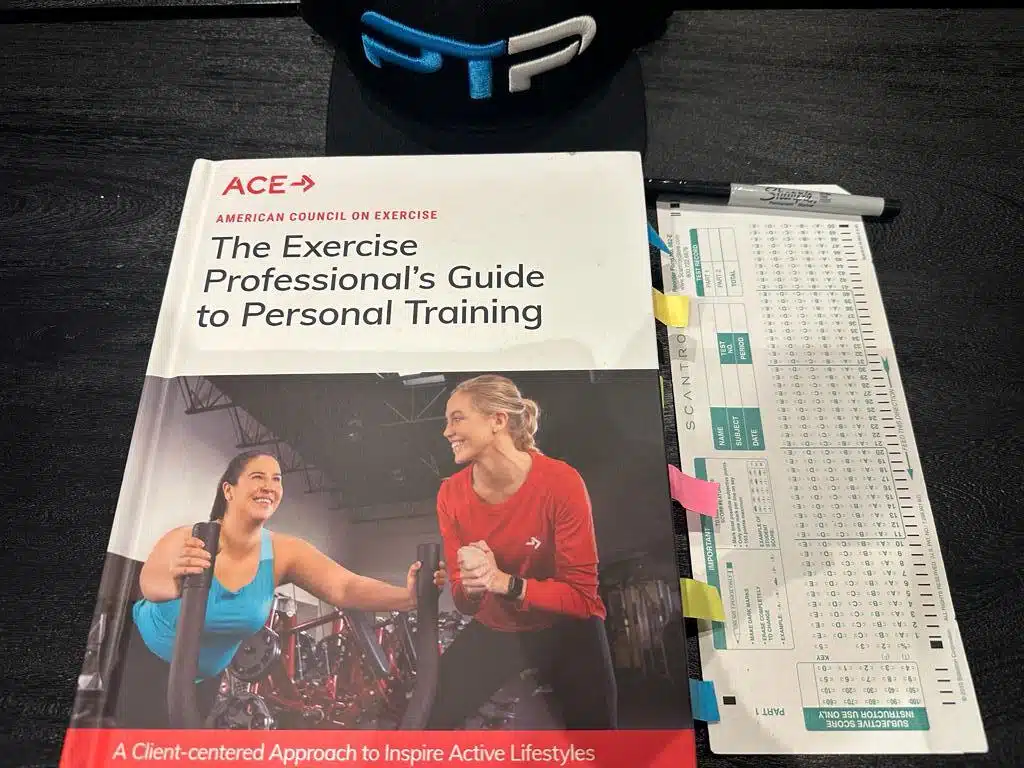 Hello and welcome to the American Council on Exercise (ACE) Personal Trainer certification exam practice test questions.
This ACE CPT practice exam and quiz page test the knowledge gained from your ACE CPT manual and training program to see where you stand as far as your likely ACE exam score. Before you begin your studies, be sure to review my top secrets for passing your ACE exam below.
Secrets to Passing the ACE Exam
Secret #1:
Get your copy of the ACE CPT exam cheat sheet and our study plan. It helps immensely in your ability to study for the ACE test. This PDF printable guide gives you a breakdown of the skills and knowledge candidates need to pass the exam. It also helps you organize your study courses and follow the best study guidelines.
Secret #2:
Check out Trainer Academy for premium ACE CPT study materials. They will reduce your ACE study time by 50% and have an exam pass guarantee. These guides provide what you need to home your mind to minimize the attempts you need to earn your ACE credentials. The exam pass guarantee reflects Trainer Academy's confidence in their materials. Following the Trainer Academy program is the more sure-fire way to get the best score on your ACE exam, even more so than the ACE book alone.
Plus, the ACE MVP Program includes over 800 practice questions, so you get a ton of repetitions in preparation for the ACE final exam. You can also read my full review of the Trainer Academy materials.
Secret #3:
The PT Pioneer practice questions will take numerous sessions to complete. I don't expect you to knock it out in one shot. With that said be sure to bookmark this page to ensure you can find it for your next ACE Study Session.
Alright, let's dive into the best ACE exam prep, the ACE CPT exam study guide!
ACE CPT Study Series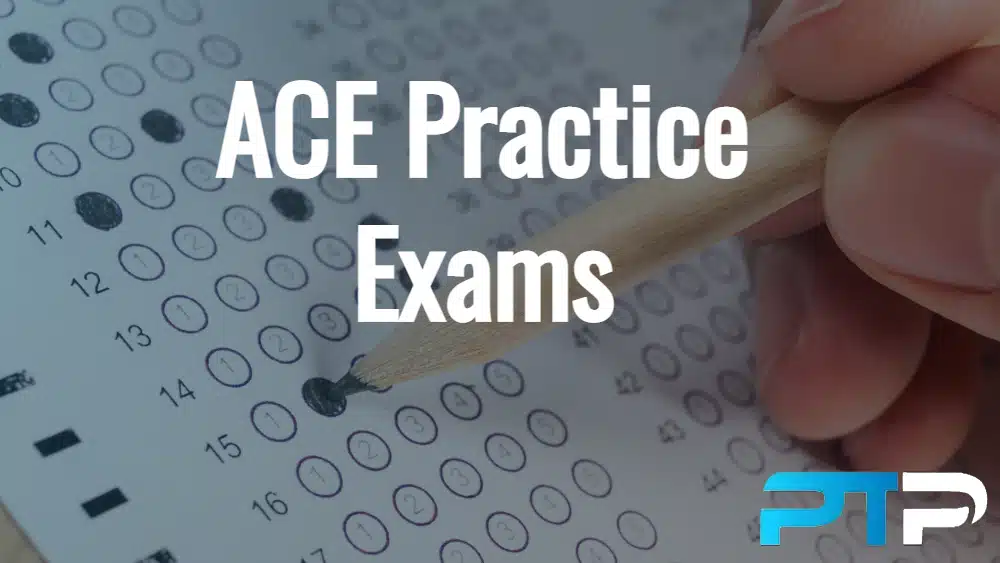 As you can see below, the ACE certification practice exam is separated into two parts.
Think you know your ACE CPT material?
Test your understanding of the material with the practice exams below. Each question provides individual feedback while the totality of the exam determines how prepared your are overall for passing the ACE exam. Let's see how many correct answers you get with PTPioneer's free ACE personal trainer practice exam!
Free ACE Practice Exam Part 1
Free ACE Practice Exam Part 2
Free ACE Quizzes
Domain 1: Interviews and Assessments
Domain 2: Program Design and Implementation