All fitness instructors face this challenge of how to market personal training. This challenge is common because most of the certifying agencies mostly train learners to be excellent personal trainers but discard the business or the enterpreneurial aspect of it.
ISSA is doing this as one of their core topics in their study guide. They teach personal trainers how to sell their services through Facebook ads, Instagram posts and so on.
If you are yet to choose a certification check my best certified personal trainer programs on my website.
Selling enough personal training to the point where you are working full-time is a difficult thing to do especially if you don't have the sales team to back you.
Personal training business is a type of business that involves a constant relationship with people. It is a business that is measurable by many lives you have touched and how large you are in the industry.
That is why learning how to advertise personal training business or being able to market your skills is extremely important.
In this article, you will learn my top three PT marketing techniques to grow your business in the personal training industry.
If you are not quite yet a trainer, take the quiz to find out which personal training certification route would be the best for you and the steps to becoming a personal trainer. The menu at the top of this page will answer any question related to personal training that you have. If you have any questions, don't hesitate to leave me a comment here (I'll respond within 24 hours). Also, visit the home page for the most recent and popular articles.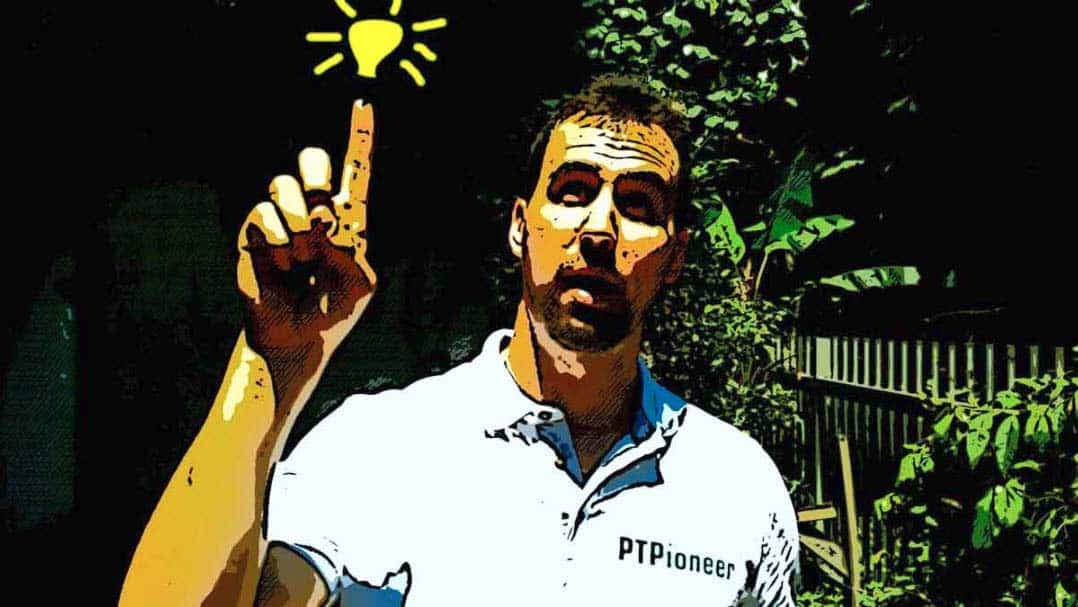 If you are here and you just got your personal trainer certification from NCCA accreditated certifying agency and you are wondering how to start a personal training business, this article is for you.
If you already have clients and you are doing well in your career, this article is also for you because the tips I will be giving you will help you know how to get more personal training clients.
Starting a personal training business requires you to be a good salesperson as well as have strong networking skills to be hugely successful in the health and fitness industry. In the past, I have written blog posts about ways in which you could increase your networking skills and sell more personal training packages.
This article will primarily be focused on how to market yourself as a personal trainer and how to get clients as a personal trainer.
I believe you know that the personal training business is one of the fastest-growing business in America at this moment.
And even though there is a high demand for personal training, people are still on a budget due to rough economic times. You need to stand out from the crowd to build your personal training business with a strong client base.
Let's jump right into my training marketing article so that you can learn some marketing strategies!
Competition drives sales and motivation!
Have you ever watched the television show the biggest loser? If you have seen it, you will understand how competition can be the best motivating factor for a lot of people.
People love competing with each other; it is something so innate that it cannot be helped. A goal of yours should be to spark this type of competition and motivation within your gym or studio.
A classic example of this is to set up an account for a competition to see who can lose the most body fat in a month or two. Have each contestant enter $5 or $10 to enter the competition.
If you get, a prize pool is large enough you can have it so the top 3 people that place wins money or some other prize such as a paid vacation (if the prize pool is large enough). The larger the prize pool is, the more people will be motivated to join.
You can even take it further by creating a small group of people to contest against another group. This helps to build a community for them to pull each other up when the other is feeling a little bit down.
This is a great way to get your foot in the door with potential clients. While they are signing up for the competition offer them a free personal training consultation.
This is a common practice among fitness professionals.
Since they are already signed up for the competition they will have even more motivation to get fit (a.k.a. purchase personal training). It will be much easier to sell personal training to individuals that are already motivated by the competition.
There are plenty of other competitions that you could start besides the body fat competition. For example, you can see who can increase their squat strength of the most in one month.
You could get extremely creative with the competition, so you create the sky's the limit! Competition is a marketing Goldmine!
Exclusive PTP CPT Offers



Gold Standard Cert

Most Popular Cert

Best Study Materials

A Good Option

A Good Option

Best CPT for you?

Give away Free Stuff!
It is a fact that people are in love with things that are free. Some of the most successful businesses today started by offering free items such as Facebook and Google!
As a freelance personal trainer, be ready to give out free sessions for a start.
Offering free things is a great way to get people into personal training consultations. For example, is not uncommon for current clients to recommend personal training to one of their friends.
The only problem is that their friend would like to try a session with me for free before they decide on purchasing sessions. In situations like this, I want to have their friend join the personal training session with the current client.
You can even state it that they should bring a friend and offer package pricing. The more the merrier when it is a free session!
This makes them more comfortable because they are with a close friend and are much more likely to lead to a sale. And there's no downside to this because you are already getting paid for training your current client.
A good way to incentivize a current client to purchase more personal training sessions is to offer a free session, only if they complete a certain amount of sessions. This is similar to those purchase nine, get one free card that you get at favorite places to eat such as Jamba Juice.
This not only encourages your client to purchase larger packages but also to complete those packages at a faster rate. This works exceptionally well if you set a time limit.
For example, they need to complete the nine sessions within the month order to get the 10th free. There are hundreds of other things you could offer for free such as free nutrition advice.
I encourage upcoming fitness trainers that are just starting out afresh in his/her personal training career to partner with other health and fitness expert to create these free sessions.
Once again get creative, and you will see the number of clients you have to increase rapidly. Giving away free stuff will get your personal training marketing campaign on the right track!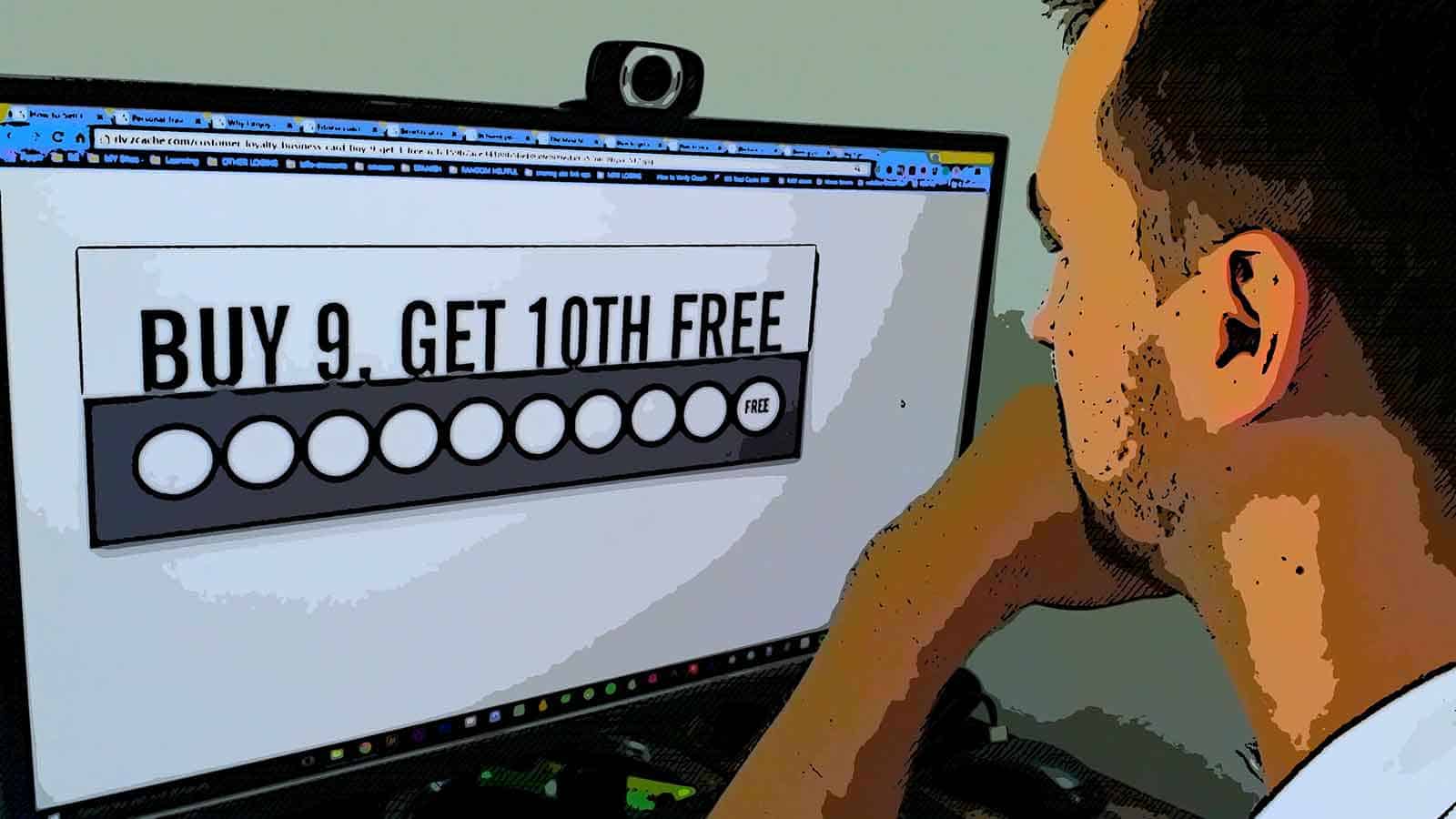 Make sure to remind potential clients of offers and discounts!
People are much more likely to purchase personal training if they think they are getting a special offer or discount when they sign up. You can honestly make up discounts to make the sale with a potential client.
You should always have some discount going on. For example, the first of every month could be a discount day. I like to use pretty much every holiday for some special offer.
This will incentivize potential clients to purchase personal training. Let them know what the original price of personal training is compared to how much they can save if they sign up now. Another excellent way to promote signing up is to offer huge discounts for small-group personal training!
You can make a ton of money if you have a significant amount of small-group training sessions. Offer hour-long training sessions for $20 instead of $60. If you get a group of five people paying $20, you could be making $100 an hour instead of your average $60 that you get from a one-on-one client.
If you get ten people in your small-group training class, you could even be making $200 an hour! Everyone wins in this situation because you make a lot more money and your clients pay a lot less!
It is also helpful if you have a group exercise certification such as the ACE group exercise certification or a different group fitness certification! When I am marketing, every day is a discount day!
Upgrading to group training sessions
This personal trainer advertising is another way to get you more clients to purchase fitness package. There are a lot of group training ideas but I will mention a few.
When you have a piece of information about where one of your existing client works, take, for example, an editor. You know editors are not physically active all the time as their work involves so much sitting.
You can create a pool of editors, ask them to bring their co-workers for a free session and they work out at the same time discuss their work. You can write about the unique challenges editors and writers face and why they should buy your training package.
Another example is approaching a company and present yourself as a corporate wellness coach. Sell your services to them as a company at a discounted rate.
To do this you have to be a certified group fitness trainer from a reputable agency.
Acquiring specialization certification
Yes, you read it right, the more advance certifications you have, the more you get more clients from diverse works of life.
There are so many certification agencies out there that offer specialization courses on nutrition, corrective exercise and so on.
When you can work on general population and special population you sell your skills better, get more clients and earn better income.
Personal trainer hourly rate increases as the certification get better.
Exclusive PTP CPT Offers



Gold Standard Cert

Most Popular Cert

Best Study Materials

A Good Option

A Good Option

Best CPT for you?

This is one of the personal training advertising ideas or marketing ideas personal trainers rarely envision as a selling point.
Imagine if you had a certification qualifying you to design an exercise program for senior citizens. You can just cheap it in as part of your qualification in your personal training adverts online.
So if you are looking for how to get personal training clients, acquiring specialization courses creates a niche market for you.
To balance up your knowledge of personal training get top fitness nutrition specialist certifications to balance up.
Distributing flyers
Well, I know you would say this is archaic or this is a traditional form of marketing. It is traditional but smart thinking is what get you ahead not whether the idea is old or new.
You see for personal trainers flyers, all that is needed is your creativity.
Design attractive flyers that are simple to read with the right size and colours and contact addresses.
The next stage is the distribution or where to place them.
You should distribute your flyers in strategic places like at the hotel reception, churches, restaurants, book clubs, and public parks.
You can also add a section to it where your prospective clients can tick a box that best describes their present fitness state and where they are willing to take it to.
They can then get a discount when they bring these flyers to your physical gym studio location.
You should always add discounts in your flyers and use pictures to best describe what you do.
Email Marketing
Email marketing is a digital marketing strategy that has been existing since the dot.com boom. It is very effective because your target audience are mostly the baby boomers and they have the habit of opening emails.
It is a habit!
Most personal training clients you need that will help you grow faster have a sedentary lifestyle. They often need weight loss and they need to be physically active.
There are so many forms of lead magnet to gain contact information.
So on your website, you can have a "call to action" button, landing page, and a thank you page to help you generate leads.
To go deeper into getting additional information like contact numbers, email address and names of your prospect, you can create mini ebooks, free workout guides, workbooks, checklists, webinars and so much more.
The forms you ask your prospect to fill from your website or social media page before accessing those free documents work as a lead magnet to build an email list. People willingly give out their contact information including their email address once they are getting a free service.
With that, you can create a targeted advert that will eventually convert them to your customers.
The email list belongs to you unless your customers choose the option to opt-out.
Social media marketing
Personal trainers around the world are now embracing social media as one of the many platforms where marketing can be done. Social media is one of the most effective ways to build your brand, advertise, engage and sell products and services.
With social media marketing, so many businesses are now using this platform to reach a wide range of people whether they are following you or not.
The major social media channels where you can sell your services are Instagram, Twitter, LinkedIn, Facebook, YouTube, Snapchat, and Pinterest. This platform allows you to meet new clients and engage existing clients.
For personal training advertising, social media is your friend. You can use social media to target a demographic of person and target your advert to them directly. All that you are required to do is make sure you have a catchy content concerning the group exercise classes and much more or you can use phrases that will attract them enough to click on your advert and submit their data.
Encourage your current clients to write or make a video and post their success stories on your page and their page as well.
Make sure you make your privacy policy public so that those giving you their information knows what you are going to use the data for, encourage them to write a comment and respond to comments.
You can also use a fitness technology software management solution that integrates with social media pages so you're your clients can post on pictures and videos on social media that will attract potential clients.
Your clients can talk about their fitness goals and how they are dedicated to their goals and post them on your page. It will be so fun and engaging.
Using social media tools as one of the personal training marketing strategies is an effective way of putting yourself out there to sell your skills and get feedback.
You can analyze your result in real-time on social media marketing.
Content marketing
Content marketing is consistent publishing of valuable and relevant information to your target audience in order to retain clients and stir up the curiosity of potential clients. This is a very effective marketing strategy that can drive up sales and draw traffic to your website.
This is when you put out information that is valuable and relevant to your target customers on your blog post. It is not just by posting pictures and videos on your social media page or on your website.
You can outsource this job to professionals that do content marketing for personal trainers or you can try to do this yourself. You can choose to write about how a sedentary lifestyle affects the body, health food, injury prevention, pain management and so on.
You can do keyword research on what clients are looking for online and create an educational article on health and fitness training capturing those keywords and publish them on your website.
This will help your personal trainer brand awareness.
Your information should be consistent and true in order for people to be interested in what you are selling.
Above all, stay connected in the health and fitness industry.
Being connected to your existing client base and also to the other professionals help you to move faster in the business. Reading articles like you are doing now will keep you in the loops concerning the new fitness trends and other changes so that you will not be left behind.
Conclusion on Personal Training Marketing Ideas
Health and fitness business is a profitable business that has come to stay as the baby boomers are now becoming conscious of there health and physical wellness.
I hope these marketing ideas got your brain stirring about all the possibilities you could do to get more clients. Lots of successful personal trainers have tried these methods and it has worked well for them.
Obviously, you need to be a salesman and have a secure network in addition to using these marketing techniques. Whether you are an online trainer or a one-on-one trainer, do a trial and error to see what methods work for you.
I guarantee that some of them will bring you some great long-term clients. One last tip that I strongly recommend every personal trainer does is to invest in some excellent fitness business cards.
There are tons of websites online where you can quickly get 1000 cards for less than $15 (here is a good site). Make sure you build a cool looking logo and hand them out like hotcakes to everyone that you meet as well as current clients.
And of course, if your personal training services are good and you have a good customers relationship, word of mouth will work for you. This is marketing that you don't pay for nor ask clients to do for you. It just happens naturally that you will get referrals just because you are good at what you do.
Here is an excellent place to get a logo design for as cheap as five dollars! They create fantastic personal trainer business cards.
As you grow in this personal trainer career try to protect yourself by getting sound professional liability insurance.
I hope you liked my personal training marketing recommendations!
If you are thinking about getting your certification and you need a review on ISSA, NASM, ACSM, NSCA and ACE, check them out on my page.
Let me know in the comment section any other marketing techniques that you guys like to use!