Welcome to the ultimate guide to the best CEUs for personal trainers.
Continuing education units (CEUs) are also called continuing education credits (CECs).
All certified personal trainers must complete educational contact hours via CEU courses regularly to ensure their certification remains current and up to date.
In this article, I break down the following aspects of continuing education for personal trainers:
Best CEU Organizations
Types of CEU options
Affordable CEUs
Expert Methodology
By the time you finish reading, you'll have the full rundown on the fitness industry's best personal training CEU courses.
If you are still confused about where to start in the personal training industry, I highly recommend taking my quiz to determine which CPT is best for your goals.
Note: before beginning any CEU course, always verify with your CPT provider that the coursework will be accepted.
Now let's dive into the best CEUs for personal trainers.
So, let's get rolling!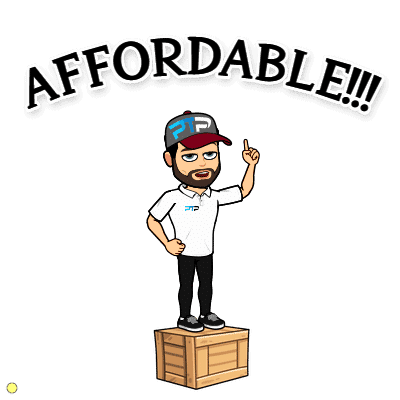 ISSA Certifications
Regarding flagship organizations in the fitness industry, the International Sports Sciences Association (ISSA) is among the best personal trainer certification and personal training CEC course providers.
ISSA offers an exceptional NCCA accredited personal training certification, nutrition certification, and additional online continuing education.
The recently acquired accreditation status has launched the ISSA to the top of our list of best personal training certifications and the best CEUs.
On top of the famed ISSA certified personal trainer certification (ISSA CPT), the ISSA offers many excellent continuing education options, including great personal training seminars.
ISSA additional continuing education courses:
Nutritionist
Strength and Conditioning Coach
Bodybuilding Specialist
Glute Specialist
Group Exercise Instructor
Health Coach
Corrective Exercise Specialist
Online Coach
I suggest you consider your personal trainer career goals when choosing a CEU cert.
For example, if you want to work at a health club, then pursue a corrective exercise certification or group fitness certification.
A strength and conditioning certification is better if you want to work with athletes.
Similarly, if you want to be an online trainer, then focusing on an online fitness certification is something you can think about.
Becoming a nutrition coach is an excellent way to add revenue and attract new clientele.
As an organization, the ISSA offers the best bundles in the fitness industry to purchase several certifications together, which I highly recommend.
In my experience, the most successful personal trainers have two additional certifications on top of their base CPT.
I see no reason to delay the boost in credentials, as this means more time before you can develop your niche in the fitness industry.
In fact, some of my top personal trainers get clients because they have multiple credentials.
My top recommendation is to stack a nutrition coaching certification with a fitness specialization on top of your CPT certification and begin targeting a special population for your clientele.
Special populations include athletes, seniors, adolescents, and individuals with varying health conditions.
A specialization CEU course allows you to dial in your skills for training one of these specific populations, earning a much better personal trainer salary and delivering better client results.
Regarding finding deals on specialization coursework, the ISSA Elite Trainer Bundle is easily the best deal in the fitness industry.
Exclusive PTP CPT Offers



Gold Standard Cert

Most Popular Cert

Best Study Materials

A Good Option

A Good Option

Best CPT for you?

This bundle costs roughly 1.5x the price tag on any given certification but includes three full certifications: the ISSA CPT, ISSA nutritionist, and your choice of ISSA specialization.
Also included in the Elite Trainer Package is the CPR course, which you do need as a certified personal trainer.
Even if you already have your CPT, the Elite Trainer is still worth it as you are getting a discount on the two additional specializations that still puts you below the price to purchase both individually.
In my opinion, getting the ISSA Elite Trainer package is a no-brainer if you still need your CPT certification and is a worthwhile consideration if you already have a CPT as well.
Note that the Elite Trainer has an entirely online personal trainer course curriculum that includes recorded seminars.
You can often find additional promotions on the Elite program directly on the ISSA website.
If you can stack more savings on top of the built-in savings from the Elite Trainer, it's tough to pass up.
Not convinced about whether you want the Elite Trainer?
Feel free to check out my comprehensive ISSA Elite Trainer Review to make a better-informed decision.
NASM Certifications
The National Academy of Sports Medicine (NASM) is the close runner-up to ISSA in terms of its CPT program and its CEU course offerings.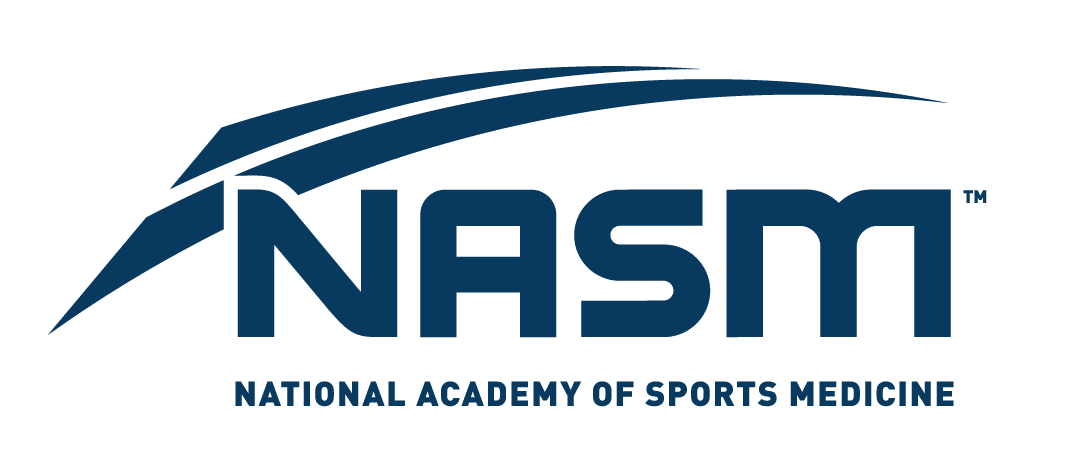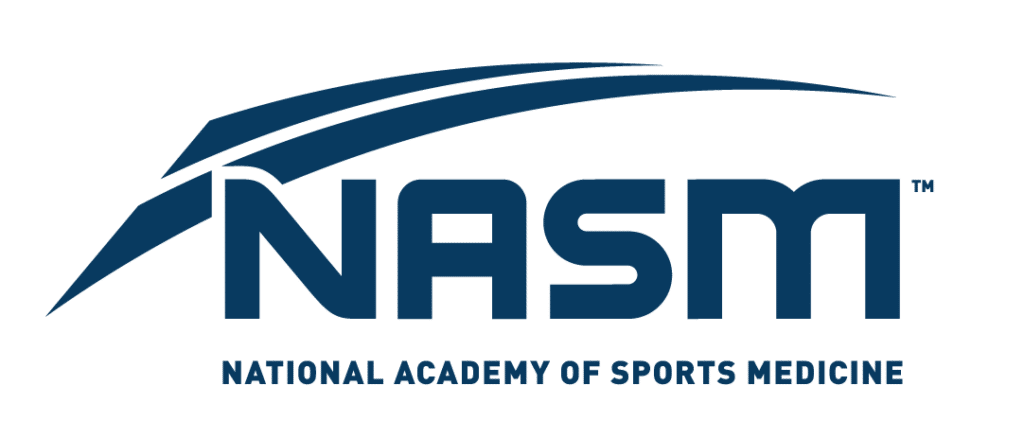 Regarding ISSA vs. NASM, I will say that I slightly prefer ISSA, but NASM is a very close second.
The NASM certified personal trainer certification has a top reputation for its exercise science and exceptional program design curriculum.
Regarding continuing education, the NASM Corrective Exercise Specialist (CES) certification is possibly the best known NASM CEC on the market, but it is far from the only option.
I universally recommend the NASM Corrective Exercise Specialist for my students who want to go with NASM CEUs.
Overall NASM course offerings include:
Certified Sports Nutrition Coach
Certified Wellness Coach
Group Fitness Instructor
Corrective Exercise Specialist
Weight Loss Specialization
If you want to add nutrition coaching to your business and do not want to go with the ISSA Nutritionist, the NASM Certified Nutrition Coach is definitely a good runner-up.
You should check directly on the NASM website for the latest pricing on the NASM courses.
ACE Certifications
ACE is an exceptionally popular organization that is known for its certified personal trainer credential and the groundbreaking ACE IFT® Model in their ACE CPT certification.
For CEU options, ACE offers an excellent Group Exercise Instructor (ACE-GFI) certification, which is a good choice if you plan to coach small or large group training.
The overall ACE options are as follows:
Fitness Nutrition
Functional Training
Weight Management
The Functional Training and Senior Fitness specializations from ACE are also excellent. I recommend either of them if you plan to complete CEUs directly from the ACE organization.
Check the ACE website for the latest deals on ACE certifications.
NCSF Certifications
The National Council on Strength and Fitness is a newer organization than the ISSA, NASM, and ACE, so it is somewhat less well-known.
Nevertheless, the NCSF CPT certification has a respectable reputation as an NCCA accredited CPT program and some great and interesting course options for CEUs.
NCSF CEU options include:
Exclusive PTP CPT Offers



Gold Standard Cert

Most Popular Cert

Best Study Materials

A Good Option

A Good Option

Best CPT for you?

Performance Enhancing Drugs
Recovery Techniques
Understanding Lunge Variations
If I'm being honest, most of these CEUs will not be recognized at a gym specifically. However, that does not mean the knowledge you gain as you complete the CEUs won't help your fitness career and knowledge.
Regarding cheap CEUs, the NCSF is definitely among the cheapest and will fulfill some CPT requirements (although always check ahead of time).
Nevertheless, If you are looking for CEU that looks good on a personal trainer resume, I highly recommend going with ISSA CEUs or NASM CEUs instead of the NCSF.
If you do want your CEUs from NCSF, I recommend checking for deals directly on the NCSF website.
AFAA Certifications
The Athletics and Fitness Association of America (AFAA) primarily offers various group fitness certifications.
NASM currently owns the AFAA, so it's a good choice to check the AFAA offerings if you are looking for NASM CEUs.
AFAA certification offerings include the following:
Group Fitness Certification
Personal Fitness Trainer Certifications
Nutrition Coach Certification
Sunrise Yoga Certification
Group Personal Training Specialization
I can personally attest to the Group Fitness Certification, which is probably the one I would recommend above the others in terms of practical skills, recognizability, and knocking out relatively reasonably priced CEUs.
If you choose NASM to begin with, the AFAA certifications are a good choice.
Regarding NASM vs AFAA and ACE vs AFAA, I still recommend choosing NASM or ACE over AFAA.
However, that being said, I still recommend ISSA above the others.
Should you choose AFAA for your CEUs, I recommend you check the latest pricing directly through the website.
Fitness Mentors Certifications
Fitness Mentors is a lesser known organization that offers a CPT certification and CEU courses.
Personally, I would recommend these courses in the context of renewing your Fitness Mentors CPT or looking for very online-focused courses.
That being said, they tend to be either more expensive or less recognized than ISSA, NASM, and ACE courses.
Fitness Mentors CEUs include the following:
Virtual Nutrition Coach
Virtual Health Coach
Generally speaking, I would not recommend Fitness Mentor's certifications for in-person trainers.
However, the Fitness Mentors certifications can be a decent option for online coaching.
If you want to take the Fitness Mentors courses, check the latest pricing directly on their website.
Additional CEU Options
While the above organizations provide some of my favorite CEU credits for personal trainers, many additional exceptional organizations offer continuing education courses for personal trainers.
I will first mention the American College of Sports Medicine, also known as the ACSM.
The ACSM certifications focus heavily on aerobic training, special populations training, and exercise physiology in its personal trainer continuing education courses.
The ACSM often runs personal training continuing education workshops as well, which are worth considering.
I will say that comparing the ACSM vs ACE, ACSM vs ISSA, and ACSM vs NASM, I will never recommend ACSM over those three certifications.
The National Strength and Conditioning Association, or NSCA, is another runner-up for amazing continuing education credits for personal trainers.
The NSCA focuses much more on developing workouts and strength training for clients looking for that type of exercise program.
The NSCA is worth checking out if you plan to become a strength and conditioning coach.
NSCA webinars are also an invaluable resource for tacking on a few personal trainer continuing education hours here and there.
I also want to mention that for nutrition-specific certifications, the Precision Nutrition Level 1 is a leading nutrition coaching certification that counts for CEUs for many organizations.
The Precision Nutrition Level 1 is currently sold through ISSA in addition to their regular website – however, the Precision Nutrition website has a "waiting list" that can be a hassle, while the ISSA allows direct signups and interest-free financing – so I recommend buying it through ISSA.
Check out my complete Precision Nutrition review for more information on this formidable certification.
For a final mention, I will say that the National Federation of Personal Trainers (NFPT) has some excellent personal trainer CEU courses available, so I would check their website for the latest deals if you still are undecided about your personal trainer CECs
Expert Review Methodology
My review of these certifications is based on my 10 years of experience in the fitness industry.
I have seen many trainers succeed while others fail, and I have noted which career choices they made.
Between my experience getting certified, working in a gym environment, and finally growing my fitness business, I have had the chance to become well-informed on the best career choices for aspiring personal trainers.
I hope to shed light on some of the complicated aspects of the fitness industry to help aspiring trainers succeed faster and avoid the pitfalls in as they become fitness professionals.
FAQ
How many CEUs do personal trainers need?
Most NCCA accredited fitness certifications require 2.0 CEUs every 2 years. Typically, this is accomplished by completing 1.9 CEUs via fitness coursework and the final 0.1 CEU comes from your CPR and AED recertification.
How many CEUs does a personal trainer need every year?
The recertification period is usually 2 years. You can do all your CEU credits at once or spread them out over the 2 year period to recertify, as long as they are completed before the recertification deadline.
What are the requirements for getting a personal trainer license?
There is no license in the U.S. to become a personal trainer. However, professional trainers should be certified by an NCCA accredited organization to compete with fitness professionals.
How many CEUs do you need for NASM personal trainers?
NASM requires 2.0 CEUs every 2 years on top of a recertification fee.
How long is the program for CECs for personal trainers?
CECs are typically supposed to equate to 10 hours of work per credit. So 2.0 CEUs should correspond to 20 hours of coursework, whether in-person or online.
Conclusion
Regardless of your goals as a coach in the fitness industry, you will have to complete continuing education to keep your certifications active.
Although it may seem like a nuisance at first, CEUs are vital to improving your skillset, boosting your income, and growing your career as a fitness professional.
Your best bet to maximize the benefits of CEUs is to complete them early on in each recertification period.
You start benefiting career-wise when you add the CEU credit to your resume, so you might as well do them sooner rather than later.
Overall, finding a good bundle deal on CEUs in conjunction with your base CPT certification is an excellent plan if you still need to get your personal training certification.
As I mentioned, the ISSA Elite Trainer is by far the best deal in the industry for getting a full spectrum of certifications at a massive discount.
If you still need to get certified and feel overwhelmed by just how many choices you have for CPTs, I highly recommend you take my quiz to determine the best certification for your goals.