In this review, I'm going to compare the top five strength and conditioning certs that are the most sought-after in the fitness industry based on:
I'll unleash all my knowledge from 10+ years of experience in the industry to guide you.
Here are the 5 Best Strength and Conditioning Certifications!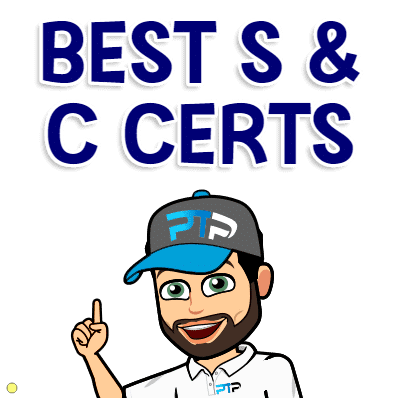 Best Strength and Conditioning Certs (YouTube)
Best Strength and Conditioning Certs (Podcast)
Introduction
I highly recommend that you Take the quiz to get an estimate on which strength and conditioning certification is the best fit for you overall.
This is just an estimation, read the article to get the full understanding.
Make sure to check out Trainer Academy as well.
The team over there creates epic study materials for training, will dramatically reduce your overall study time, and boast a 99% exam pass rate.
They have study materials for the CSCS certification exams, as well as the PES certification.
I also have a completely free CSCS study guide and practice test and free NASM PES study materials here.
Here are the best 5 strength and conditioning certifications.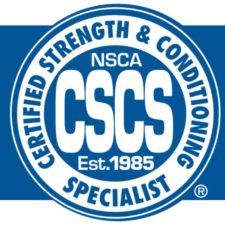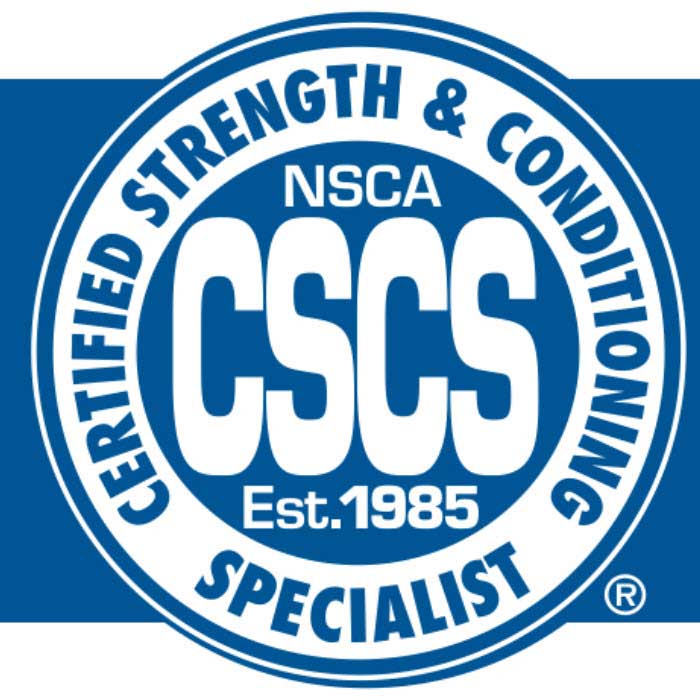 The Certified Strength and Conditioning Specialist (CSCS) is a certification from the National Strength and Conditioning Association.
The certification is viewed by many to be the gold standard for strength and conditioning/sports performance training.
This is one of the harder strength and conditioning certifications that I have ever studied.
To be eligible to take the CSCS certification you need to:
In regards to the bachelor's degree, it does not need to be in an exercise science related field. The CSCS certification is accredited by the NCCA.
If you discover that the CSCS is something you want to pursue, you will want to check out Trainer Academy and the helpful study materials that they have there.
Also, check out my free CSCS study materials here.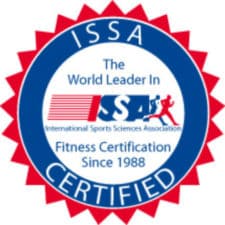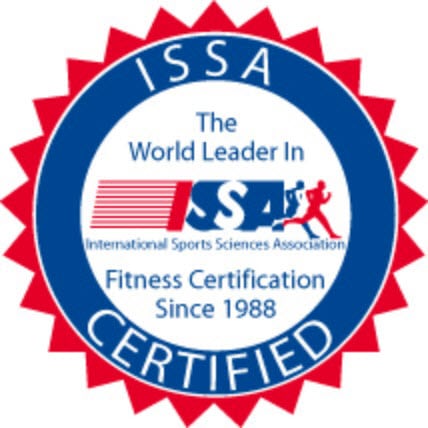 The ISSA Strength and Conditioning Coach (SSC) is a relatively new certification from the International Sports Sciences Association.
This is one of the only certifications that can be done entirely online which makes it very attractive to some.
The standards of how rigorous it is to get the certification are much more relaxed.
That being said, the information that you will learn from the strength and conditioning certification is legit.
To obtain the ISSA strength and conditioning certification you need to:
Be at least 18 years old
Would be a high school graduate or equivalent
Have a valid CPR/AED certification
The ISSA SSC is DEAC accredited.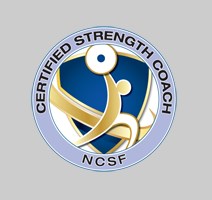 The NCSF CSC (certified strength coach) is one of the three pillars of the NCSF's curriculum, with the other being Nutrition.
With the ever-increasing recognition and need for S&C methodology, even with the general public, it's a cert to have when entering the industry.
The area of public health advocacy is the hill NCSF stands proudly on, so you might find that this is one of the best S&C certs relevant to a general population setting.
That's because the NCSF is big on public health advocacy through the increased recognition of fitness practitioners.
It is their core mission t have fitness trainers regarded as medical practitioners through a legislative process.
Good strength and conditioning are the bedrock of fitness since you would need to have a robust biomechanical foundation to address problems and progress to new levels.
To be eligible for the NCSF CSC you will need:
To be at least 18 years old.
Have a high school diploma or equivalent
Hold a current NCCA accredited CPT certification.
If you haven't qualified or recertified with an NCCA accredited personal trainer credential, the alternative is if you hold a higher learning certificate.
This includes an undergrad or postgrad degree in the health and fitness field.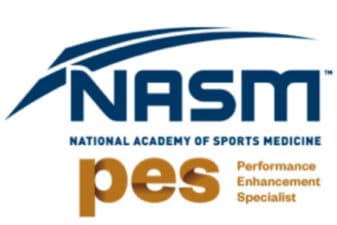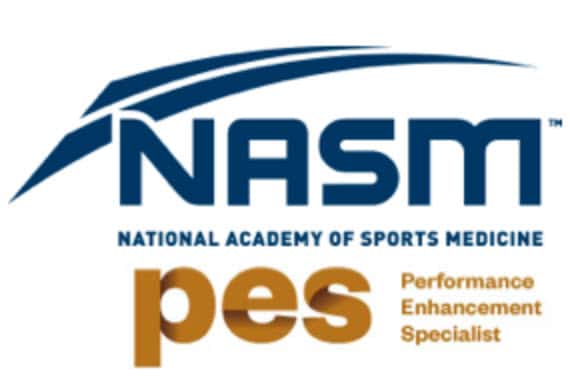 The Performance Enhancement Specialist certification (PES) from the National Academy of Sports Medicine is another gold standard in the strength and conditioning space.
It is created from NASM's popular Optimum Performance Training model (OPT) that they use in their general personal training certification.
The OPT model is regarded as one of the best ways of progressing clients/athletes very efficiently and safely.
As of now, I consider the NASM PES to be equal to or better than the CSCS. Keep reading to find out why.
The suggested requirements for the NASM PES certification are:
Europe list of the requirements:
Must be CPR/AED certified (this is a requirement)
Must be 18 years old
Must have graduated high school or the equivalent
The NASM PES is accredited by the NCCA.
This is one of the best sports performance certifications for becoming a strength and conditioning specialist.
Check out the NASM PES here.
Also, make sure to check out my free NASM PES study guide and practice test here.
Trainer Academy also has excellent premium study materials. They also provide an example of guarantee and will reduce your study Time by 50% for the PES.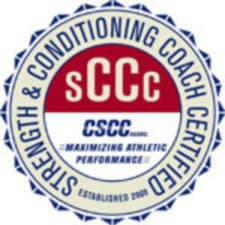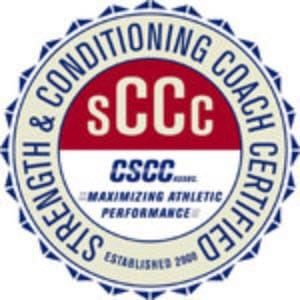 The Strength and Conditioning Coach Certified certification (SCCC) from the Collegiate Strength and Conditioning Coaches Association is a very prestigious strength and conditioning certification.
This certification is by far the most difficult certification to obtain out of all four on this list.
In fact, they only have one test date every single year. Approximately 200 people sign up for and take the SCCC test every year.
The requirements for the SCCC are:
you must complete an internship with a CSCCa approved mentor for 640 hours.
You must be CPR/AED certified and valid
Must hold a bachelors degree
Must currently hold a general CPT certification.
The SCCC is an NCCA accredited certification.
The recognition of each strength and conditioning certification
Acceptance and popularity for each of the strength and conditioning certifications vary and depend on who the employer is.
If you are going to be working for a collegiate or professional sports team, the CSCS, PES, and SCCC are the three certifications they will be looking for.
This is because the ISSA certification is relatively new and unheard of.
In regards to personal training employment, all five certifications are accepted at any gym or training facility.
You can check out job boards to get more insight on where these training programs are relevant.
Here is a graph of the popularity of each for the certifications over the last 12 months according to Google trends.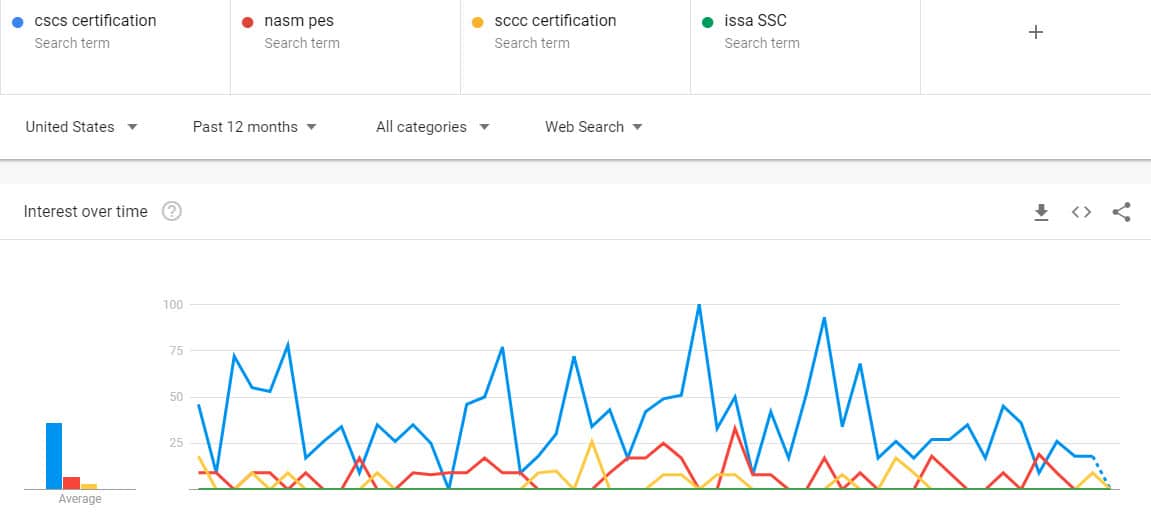 As you can see, the NSCA CSCS certification is the most sought after by people searching Google.
The NASM PES and SCCC certifications are tied for second.
If you can notice the flat green line at the bottom, that is the ISSA certification.
This makes sense because the certification was just released more or less.
Study materials and Test/Program info
In this section I'll be giving a rundown of the study materials you will receive with each strength and conditioning program, as well as information on the certification exams.
CSCS
There are a few study materials that can get you ready for the CSCS test.
The NSCA is expecting a lot of their candidates to be coming from an exercise science-related college degree.
That being said here are all of the exam prep study materials that they offer.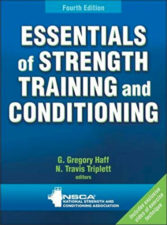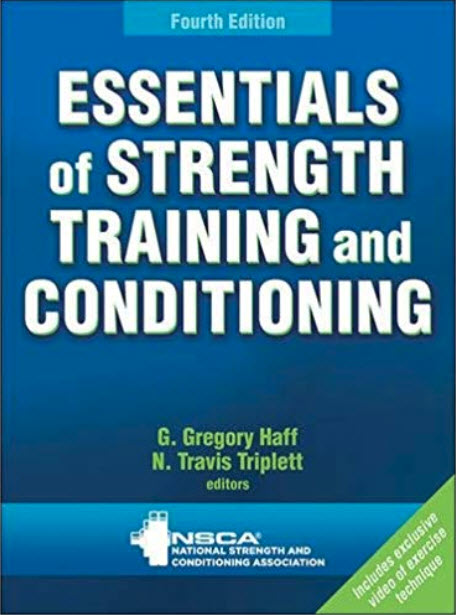 Live clinics ( to help people get hands-on experience)
The primary textbook: Essentials of strength training and conditioning
Online practice quizzes
Additional booklets such as (exam content description) and an exercise technique book
To be honest, CSCS study materials are not the best.
My students much prefer the study materials from Trainer Academy when studying for the gruelling CSCS exam.
Check out my free CSCS practice test and study guide here.
Overall, CSCS study materials are fundamental.
This is because they assume you are coming from an exercise science background already.
The CSCS test
The CSCS test is comprised of two different sections.
The scientific foundation's portion, as well as a practical/applied part.
Let's break down both of these to see what they are all about.
Scientific Foundations
The scientific foundation's section consists of 95 multiple-choice questions.
You will receive 1.5 hours to complete this portion.
You will be tested on your knowledge of exercise physiology, anatomy, biomechanics, and nutrition.
The test is broken down like this.
44 questions related to exercise science
19 sports psychology questions
17 questions related to nutrition
15 questions that are non-scored (research purposes)
Practical/applied
The practical and applied section will test your knowledge for program design, evaluation, organization, testing and exercise techniques.
Overall there are 125 multiple-choice questions and you are given 2.5 hours to complete this portion.
40 questions of exercise technique
38 questions of program design
12 questions regarding organization and administration
20 questions regarding testing and evaluation
15 questions that are not scored
Both tests are graded on a scaled score from 1 to 99.
You need to score at least 70 in both sections to pass the CSCS.
The pass rate for 2017 was 53%.
Overall, this is one of the lowest pass rates in the entire industry.
If you fail to pass the test on your first try, the retest fee is $340 (basically the whole price) for members.
If you only failed one section, the retest fee for one part is $250.
Don't risk failing this test, pick up a great study guide instead.
ISSA SSC
Similar to the NASM PES, the ISSA SSC certification provides sufficient study materials that are all particular to their program.
Here are all the study materials you will receive with the SSC.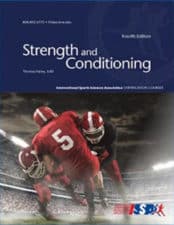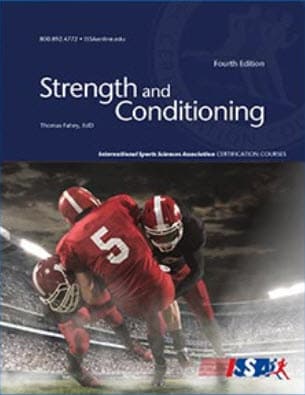 A hard copy of the primary textbook which is 615 pages
A guided study workbook to help you along with the book
250 animated exercises online (3-D animation)
Access to an online student forum
Practice exams and section quizzes.
Access to SSC certified professionals for any questions you have
The ISSA SSC study materials are fantastic overall.
I like the online student forum and the ability to ask experts on concepts I was struggling with.
The ISSA SSC exam
The ISSA SSC test is done entirely online.
The test is also open book, and you have an unlimited amount of time to answer the questions.
You will be asked questions about the following areas.
Anatomy
Fitness assessment
Sport-specific training
Sport psychology
Physiology
Nutrition
Injury prevention for athletes
I could not find pass rates for the ISSA certification, but I am assuming it's close to 90% similar to their general CPT.
NCSF CSC
The study materials offered by the NCSF are pretty good.
They have a robust offering of different materials to get you adequately prepared for the impending exam.
As is typically the case, a cert program will give you several options regarding study packages.
Each package has a varying amount of materials and is priced accordingly.
In many cases, the amount of material included in the bottom tier options won't satisfy the first-time candidate's needs, so you're forced to buy a more expensive package anyway.
With NCSF, even the lowest tier package includes all essential materials, so that's already a big win in my books.
The packages available include:
Home Study
Home Study +
Workshop
Workshop +
The all-inclusive Workshop + package includes: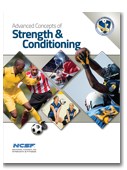 Advanced Concepts of Strength & Conditioning Textbook
Advanced Concepts of Strength & Conditioning (Digital Edition)
Instructional Videos
Lesson Notes
Questions and Answers
Review Quizzes
Online Certified Strength Coach Practice Exam
Certified Strength Coach Reference Guide
8 NCSF CEUs (Meets Ethics Requirement)
Payment Plan Option
2-days of workshop instruction (16 hours)
Membership (One Year)
NCSF Certified Strength Coach Exam
The other lower-tier packages don't deviate much from what's offered here, and the price makes them more attractive, which I'll get into later.
NCSF CSC Exam
The NCSF CSC exam is administered either in a real-world proctored testing venue or online via a live remote proctor.

It is comprised of 150 multiple choice questions and runs for 3 hours.
The exam is broken down as follows, so you have an idea of where to focus:
Functional Anatomy and Biomechanics 15%
Sport Metabolism 10%
Performance Assessment and Evaluation 13%
Nutrition and Ergogenic Aids 8%
Training Techniques for Athletic Performance 20%
Advanced Programming for Sport 20%
Injury Prevention and Return to Competition 9%
Professionalism and Risk Management 5%
You will need a minimum score of 70% to certify successfully.
If you don't pass the first time, you will have to consider retaking the exam.
To retake the NCSF CSC, a fee of $99 and a waiting period of at least 30 days are required.
When it comes to recertification, you're required to submit 10 CEUs every two years to keep your cert current and relevant.
NASM PES
The performance enhancement specialist certification, on the other hand, is packed with all kinds of study materials similar to their general CPT certification.
Here is what they offer regarding the guided study.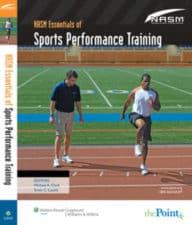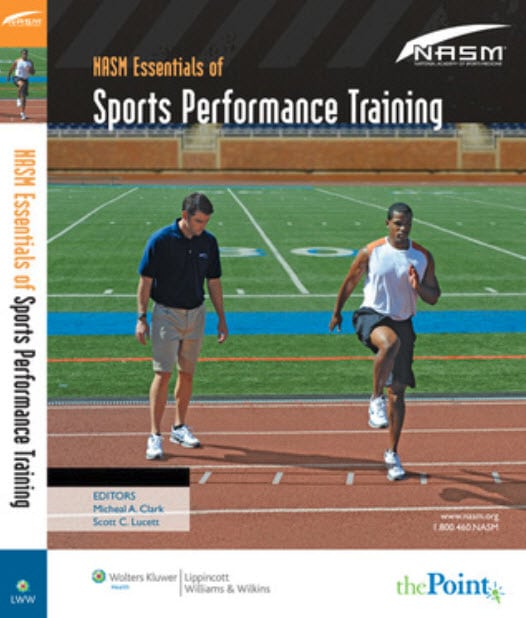 Their primary textbook
To online practice exams
A syllabus and study guide
Application videos
Video lectures (Basically the book in video form)
A complete exercise library
Mini-quizzes for each chapter
Sport specific lecture videos
In the option to attend a live workshop for their all-inclusive package
I like how the PES offers tons of interactive study materials. All of us learn in a different fashion.
Make sure to check out the PES study materials over at Trainer Academy that will cut your study time in half.
I also have a free PES study guide here.
The NASM PES Test
The NASM PES exam will test you on five separate sections.
You will be tested on exercise assessment, applied and basic sciences, exercise technique, nutrition, and program design.
The test will be taken online and contains 100 multiple-choice questions. Similar to the CSCS certification, the PES is graded on a scale, and you need to score 70% to pass.
You will be given 90 minutes to complete all 100 questions.
CSCCa-SCCC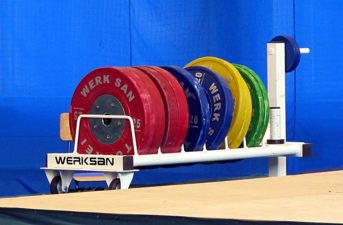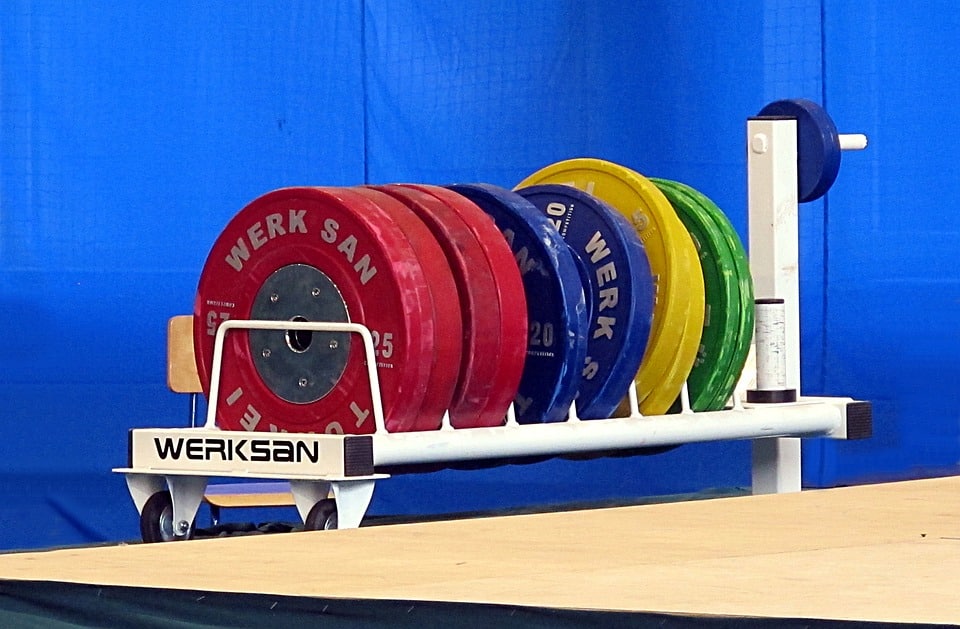 The SCCC exam is tough to prepare for.
This is because they do not have their specific study materials for the tests.
Most of your learning will come from the 640 required internship hours with a mentor.
This makes studying for the SCCC even harder.
Here is the list of recommended study materials that they recommend for you:
ACSM's Health/Fitness Facilities Standards and Guidelines
Health Fitness Management, 2nd ed.
Sports Nutrition Guidebook, 5th ed.
Designing Resistance Training Programs, 4th ed.
Essentials of Strength Training and Conditioning, 4th ed.
Exercise Physiology: Theory and Application to Fitness and Performance, 9th ed.
Principles and Practice of Resistance Training
Physiology of Sport and Exercise, 6th ed.
As you can see, they merely recommend other study materials to prepare for their test.
They even include (bolded above) the primary textbook for the CSCS as an approved study material.
The pure volume of books and pages that they recommend you study is overwhelming.
These are all complete textbooks for the most part.
They also have some recommended manuals, articles, and videos that can aid in your study process.
Here is the link to their full study resource suggestions.
The SCCC Test
There are two separate sections to the SCCC test.
There are a written examination and a practical exam.
Let's talk about both of these.
SCCC Written exam
The written exam will test you on multiple areas of exercise science such as:
muscle physiology
cardiorespiratory system
biomechanics
adaptations to training
program design
exercise technique
speed/plyometric training
flexibility training, nutrition
weight management
goal setting and much more.
SCCC Practical exam
The practical exam for the SCCC is a very rigorous process.
Before taking the practical exam, one is required to submit a one-week training program for a particular sport as if they were handing this program over to an athletic.
The practical exam will be performed in front of the handle of SCCC certified professionals.
You will have to personally demonstrate:
Strength and conditioning techniques and skills
Orally demonstrate knowledge of strength and conditioning
Individuals will also have to defend the one week program they have designed for their imaginary athletic.
You need to pass both the written and practical exams to pass the SCCC certification.
You are only giving a pass or fail grade.
The overall passing rate for both sections is 61% as of 2017.
Strength and conditioning certification Prices
Let's see how much each of these certifications cost.
The price point of certifications can be the make or break it for lots of personal trainers.
CSCS
The CSCS certification depends on how many study materials you purchase as well as whether or not you are a member of the NSCA.
The flat rates for the exam are $340 for a member and $475 for a nonmember.
There are two popular membership prices.
The first price is $65 a year and is the student price.
The next is $120 a year, and that is the professional price.
Regarding the study materials, the cheapest route that you can do is to purchase their main textbook, the essentials of strength training and conditioning and conditioning.
This book costs approximately $70 or $80.
Overall it will cost you approximately $500 at the minimum to get certified with CSCS.
If you want to get all the study materials and not become a member, it will cost you around $900.
You also required to acquire 6.0 CEUs for NSCA CSCS recertification every three years.
ISSA SCC
The ISSA strength and conditioning coach certification vary between $499 and $799.
They usually have sales going on that bring it down to $499, or you get some gift card which is a debit card with a certain amount of money on it.
On average, each of the certifications is approximately $500.
Check out the current price for the ISSA SCC here.
NCSF CSC
As I mentioned previously, The CSC is quite a cost-effective program in strength and conditioning.
None of the packages will cost you more than $1000, which is uncommon for an accredited cert with this much content right out the box.
Pricing breaks down as follows:
Home Study $799
Home Study + $849
Workshop $899
Workshop + $949
As you can see, the NCSF CSC pricing is quite attractive, especially if you consider the value of the study materials.
NASM PES
The performance enhancement specialist has three separate packages that are available on the NASM website.
Here are the three prices for packages.
$699 for the self-study package
$849 for the premium self-study package
$999 for the all-inclusive option
Check out the current price here.
These certifications usually have about 20% to 30% off, and you can generally get the self-study package for as low as $489.
SCCC
Similar to the CSCS certification, the SCCC certification depends on whether or not you are a member of the CSCCa.
The cost for the certification for members is $360 and for nonmembers is $470.
The yearly membership with the CSCCa has two options.
For students, it cost $55 a year, and for full-time coaches a costs $110 a year.
Whichever option you go with, it will cost approximately $500 to get the SCCC certification.
If you end up purchasing each of the recommended study textbooks that the SCCC recommends, you will be spending approximately another $500 on those books along.
Conclusion on the Top Strength and Conditioning Certifications
If you have not done so yet, Take the quiz to get a better overall idea of which strength and conditioning certification is the best match for you.
Well, that's about it for my best strength and conditioning certification article everyone.
All five of these are legitimate options if you want to get into training athletes for peak performance.
The professional certificate programs maintain best practices needed to become a certified practitioner.
This certification overview shows the benefit of continuing education and online courses.
For collegiate or professional training, the CSCS, PES, and SCCC are the top three certifications.
I would personally select the NASM PES or CSCS certifications because you do not need to go through nearly as many hoops to get them.
Overall these are my top two choices.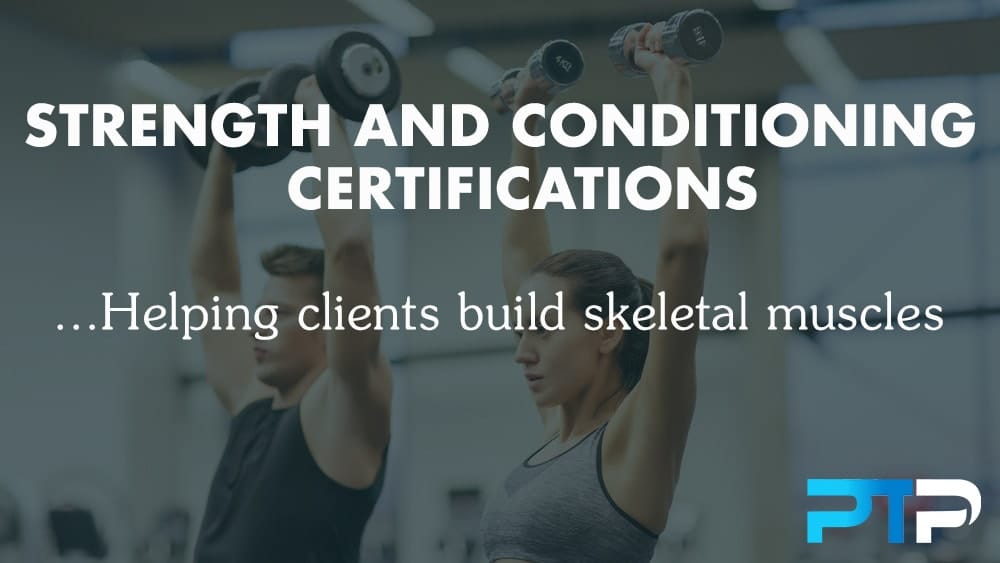 For regular personal trainers that would like to start working with athletes on sports conditioning, any one of these five certifications will be sufficient.
However, I like the NCSF CSC for its excellent value proposition in cost vs. content.
The focus of the NCSF in public health might also mean this is an OK strength cert for a general population approach.
If you are outside the United States or would prefer to do a certification online, ISSA is the way to go. Check out ISSA SCC here.
Regarding study materials, I think that the PES and ISSA's SCC certification stand out.
I don't like how the SCCC does not have their study materials for their certification.
In regards to the examinations, the SCCC is by far the most rigorous.
On top of needing 640 hours of internship time, there is only one test time every single year, and you have to take the test in front of the panel of individuals.
The CSCS is also a problematic exam in regards to pure question difficulty.
When it comes to pricing, either way, you slice it, you will be spending around $500 minimum.
After that, it depends on what type of study materials you would like to prepare you for the strength and conditioning certification.
Let's pass the torch to you guys.
Which certifications do you think are best for strength and conditioning coaches? Have you guys gone through any one of these five programs?
Let's start a discussion down below so that we can further our knowledge on this topic!
Now get out into the real world and start working towards becoming a strength and conditioning specialist!
5 Best Strength and Conditioning Certifications FAQ