Hey everyone, and welcome to PTPioneer, your one-stop shop for career and academic advice in the fitness world.
This article will take a swipe at the world of kickboxing and the best kickboxing certifications required to become a certified instructor.
To give you a clear picture, I'll be going over the following:
I also highly recommend that you take the quiz and find out which kickboxing certification is best for your career goals.
So without further ado, let's kick right into it.
CPT
CPT
Features
Price

The Best Deals in Fitness
Amazing Variety In Fitness Specializations
Also Based On World-Renowned Kickboxer

Check ISSA Pricing

Incredible Personal Training Certification
Welcomed Focus on General Public Health
Comprehensive Focus on Kickboxing Knowledge and Cardio Combined

Check ACE Pricing

Administered by Competitive Kickboxing Legend
Outstanding Balance Between Training Coaching and Fundamentals of Discipline
One of the Most Popular Kickboxing Certs

Check NCCPT Pricing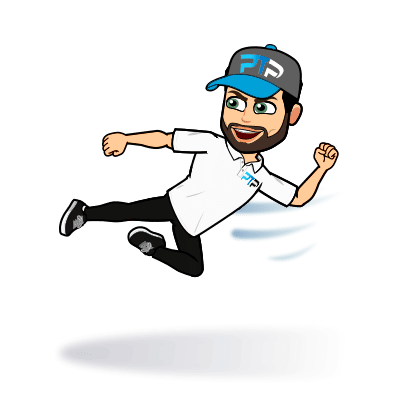 Top Recommended Kickboxing Certifications
One thing to bear in mind is that these certs won't teach you how to kickbox; they will teach you how to coach it.
So as recommended, make sure you have a firm practical grasp of kickboxing as a practitioner before you take on the coach role.
You may have come across this while going through the process of how to become a personal trainer, and this has brought you to specializations like kickboxing certification.
If you are considering becoming a kickboxing coach, let's assume you have at least a few years of sport experience.
With that said, let's look at some of the best certs.
The International Sports Science Association, or ISSA, is recognized as one of the top fitness credentialing institutions.
As mentioned, they are the parent organization of the NCCPT.
Because of this, many of the structures and resources behind the ISSA kickboxing certification are adapted from the NCCPT course.
On top of this, ISSA is at the top of many lists of various types of specializations and CPT articles, as it offers some of the greatest deals in the fitness industry.
In addition, the ISSA CPT is one of the best personal trainer certifications you can aim to achieve.
If you want to look into one of the greatest value options in the fitness world, check out the Elite Trainer Package ISSA offers.
The Elite Package offers the ISSA Certified Personal Trainer, ISSA Nutritionist cert, and an advanced cert of your choice, such as this great ISSA Kickboxing Instructor cert.
This is the best deal available if you do not already have your CPT cert, and all three of these certifications come to the buyer for less than half the price of the three certs altogether.
The ISSA sometimes runs the Elite Trainer deal on its main website.
If they currently offer a discount on the Elite Trainer packages, it's hard to pass up such an amazing value.
ISSA is excellent because of its accessibility since it is a course based entirely online.
NCCPT Kickboxing Instructor Program
NCCPT, or The National Council for Certified Personal Trainers, is a subsidiary of ISSA, which we'll discuss next.
Zak Lee, an icon in competitive kickboxing, administers the NCCPT kickboxing cert.
Having a two-time European and world champion apply their training methodology through a fitness instructor framework provides an outstanding balance of coach training and discipline fundamentals.
The American Council on Exercise, or ACE, is one of the most recognized certification agencies in the world and the leading non-profit institution in health and wellness credentials.
They focus on raising public health levels and standards for a better, more productive society.
Regarding their kickboxing certifications, it is one of the most comprehensive as you learn how to teach kickboxing as a cardio training method and how to instruct proper technique.
AFAA Kickboxing: Skills and Drills Certification
The Athletics and Fitness Association of America, or AFAA, has provided fitness education for 35 years.
In that time, they have become a leader and preferred choice for many fitness pros across the US.
The AFAA kickboxing cert is geared towards a fitness application rather than a disciplined approach.
That means you can modify your workouts quite widely within kickboxing and boxing.
Exclusive PTP CPT Offers



Gold Standard Cert

Most Popular Cert

Best Study Materials

A Good Option

A Good Option

Best CPT for you?

NESTA Certified Muay Thai Fitness Instructor
The National Exercise and Sports Trainers Association or NESTA & the Spencer Institute play host to numerous health and fitness certifications.
They pride themselves on having an entrepreneurial slant in their programs and courses, allowing trainers to be more business savvy and well-versed in fitness instruction.
The NESTA Kickboxing cert is more towards the discipline of Muay Thai or Thai Boxing, a similar style of combat sport to kickboxing, but more steeped in its tradition as an ancient martial art.
This is another example of a fitness-based program instead of a technique-focused instructor's course.
What Is "Kickboxing"
While this isn't an article on defining kickboxing in detail, I feel a good way to start is to introduce the sport briefly.
Many of you will be familiar with the sport from popular media and the mainstream practice of the sport.
Kickboxing is a popular combat sport rooted in boxing and karate.
It is considered a fusion of both sports and has many common applications, which include:
Self-defense
General fitness
Competitive sport
Tactical martial arts
The techniques and method remain pretty consistent in whatever context it is practiced.
One thing to appreciate in comparison to other careers in fitness is that teaching kickboxing or any specific discipline has some vastly different considerations from what general exercise instruction entails.
For example, you are teaching a sport, and with it comes a certain culture of practice, a community, and a code of conduct.
You also have to consider that the primary goal is to advance your skill and technique and not so much to reach common fitness goals such as weight loss or body recomposition.
With that in mind, let's look at how one becomes a kickboxing coach and what certifications are required to get there.
How to Become A Kickboxing Instructor
Step 1: Know How To Kickbox
The first important thing when becoming a kickboxing coach, as with most other sporting disciplines, is to have a background in practicing the sport.
This doesn't necessarily mean you have to be currently practicing kickboxing.
It also doesn't mean you must be immensely skilled at any stage in your relationship with the sport.
But what you should have, at the very least, is experience training and participating for a reasonable amount of time.
For instance, the head coach of an NLF team certainly isn't an active football athlete, and when they were, they probably weren't a top-tier player, but they did play, and they did immerse themselves in the craft and culture of the sport.
Similarly, with kickboxing, you need to have a nuanced understanding of the sport, developed through training and practice.
Sometimes, the best teachers are not the best athletes, but all teachers were or are participants.
If you desire to be a kickboxing coach but have no experience, I suggest you take that as the initial phase in your journey.
Make yourself a student before you take on being a teacher.
Step 2: Determine Your Prerequisites
If you have the background experience and knowledge in kickboxing, the next step is to certify.
But before you can do that, you need to evaluate your prerequisites.
We've already discussed the first one: you'll want to have experience as a kickboxer.
Beyond that, you should also look at the general requirements each certification demands for you to enroll.
These requirements are usually standard and include the following:
Having a high school diploma or equivalent
Being at least 18 years old
Having current first responder certifications (First Aid/CPR/AED)
Aside from that, you'll also want to have a good set of traits and skills that allow you to work as an effective and reliable instructor.
Such things as:
Good interpersonal skills
Active listening skills
Great leadership qualities
A strong work ethic
Step 3: Find the Best Kickboxing Certification for YOU
Now that you have the all-clear in terms of requirements, it's time to find your certification.
Finding the right certification can be tricky since many great options exist.
To find one that suits you, you'll need to evaluate your current circumstances and goals and find the cert that measures up.
One rule of thumb when looking at certifications is to always look at the other certifications offered by the organization.
You'll also want to consider cost and study time as they will affect which cert you can nab.
Step 4: Prepare for Your Exam & Pass!
Once you've enrolled in a cert, it's time to get cracking and exam ready.
Certification exams typically rely on a multiple-choice format, but in a sports-specific discipline, expect some practical elements in your assessment.
Whether your certification program is in-person or remote, you may be required to fulfill different requirements as part of the exam.
Step 5: Start Working with Kickboxing Clients
Once all is said and done, you'll soon be able to work with your first clients.
Unlike other fields in professional fitness, kickboxing and other combat sports/martial arts require specialized facilities and equipment.
Because of this, your best bet is to job hunt with martial arts gyms and dojos.
Exclusive PTP CPT Offers



Gold Standard Cert

Most Popular Cert

Best Study Materials

A Good Option

A Good Option

Best CPT for you?

You can score with general fitness clubs as many of them are adapted to facilitate some combat sports training.
If your approach to kickboxing is for general fitness, but if you're looking to develop athletes, your best option is a dedicated martial arts facility.
Study Materials Rating
Study materials are an integral part of your success with a certification program.
They are the basis for all the knowledge and skill you will obtain and a guide to the final exam and all other assessments.
A good study material suite allows candidates to absorb relevant facts and knowledge and entrench that knowledge through activities that allow them to interact with the curriculum before their final test.
In my opinion, a good study package suite includes:
The course textbook
Practices tests, quizzes, or exams
Interactive educational media content
A workbook/study guide
Many certs have multiple study packages, each with different amounts of study material and priced according to the density and variety of material.
We'll get to pricing soon, but first, let's review the content and rate each package.
ISSA Certified Kickboxing Instructor
ISSA is known for having comprehensive, to-the-point study packages.
Unlike other certifications with the previously mentioned multi-package tier system, ISSA relies on a single study suite that includes everything any candidate would need to succeed.
This includes:
Online Textbook
Video Videos
Textbook Downloads
Free Professional Website
Unlimited Educational Support
While ISSA has a comprehensive study suite, many complain about the lack of variety when allowing different package options.
For some, the package is bloated with some unnecessary content, while others view it as inadequate, requiring more information.
Many of these complaints correlate to the value for money in line with the content offering.
ACE Cardio Kickboxing Instructor Training
ACE is well known for having a wide variety of study packages.
In the case of their kickboxing cert, however, they only offer one study suite since it's being provided by UrbanKick and not ACE directly.
It includes:
Urban Kick Instructor Workbooks
Downloadable Music Playlist
Video Lectures
Quizzes
Many customers have complained about ACE simply repurposing an existing cert and pawning it off through their platform.
This is a common practice in the world of highly specialized certifications, but from what I've seen, this is an issue because the content's quality and useability seem to leave a lot to be desired.
Some clients reference that video lectures don't work, which is an integral part of a sports instructor program.
NCCPT Kickboxing Instructor Program
The NCCPT K1 course offers a very scant study package.
With only two packages and a maximum of three materials in the top-tier package.
These materials include:
Access to career guidance
Kickboxing Manual
Video lectures
The exam-only package allows you access to just career advice.
This cert is for kickboxing practitioners looking to get into fitness and not the other way around.
So in that sense, the study package offerings are adequate, but they still could have been a push for a more inclusive program.
AFAA Kickboxing: Skills and Drills Certification
AFAA is a subsidiary of NASM, one of the top-rated cert agencies, and one that offers the most robust study package options, in my experience.
Their Kickboxing: Skills and Drills program only offers one study material option.
That package includes:
Online materials (course text, practice tests, etc.)
Downloadable study guide
Online supporting video
Final online exam
Although the content may seem sparse, the depth of the curriculum is pretty decent from what I saw.
It even ties in AFAA's "5 Questions" proprietary fitness methodology, which gives it a more hands-on approach than some of the other certs in this list, which appropriate an external training program.
NESTA Certified Muay Thai Fitness Instructor
NESTA's Muay Thai Fitness program stands out from the rest regarding study materials.
That's because there isn't much of a study suite included; you only get a series of video lectures.
Given the nature of kickboxing, Muay Thai, and other combat sports/martial arts, I would say this is a good approach.
Martial arts are instructed visually, with theory as a compliment.
The video series includes the following topics:
Basics & Fundamentals
Coaching Techniques
Detailed Powerpoint Video With Details on Each Technique
Equipment Options & Selection
History of Muay Thai and MTF
Large Group Class Structure & Examples
One-on-one Class Structure & Examples
Small-Group Class Structure & Examples
Warm-ups and movement
But that doesn't mean it couldn't do with extra content.
I, for one, enjoy hard-copy study material, especially when it comes to having a textbook.
| Certification | Study Material Rating (out of 10) |
| --- | --- |
| ACE | 7 |
| AFAA | 6 |
| ISSA | 9 |
| NCCPT | 8 |
| NESTA | 8 |
ACE takes the last place with a score of 5 out of 10 owing to the numerous customer complaints and the fact that they haven't done much to make the preexisting UrbanKick package any more robust, even with their wealth of resources
ISSA and NESTA are tied for first place.
ISSA for having a well-rounded package, and NESTA for offering a to-the-point, easy-to-use program.
Kickboxing Certification Cost
Cost is king, and for many people, the cost of a cert program will determine which one they will go for.
Let's take a look at what each one of these kickboxing certifications asks of your wallet:
| Certification | Cost of certification/qualification |
| --- | --- |
| ACE | $169.00 |
| AFAA | $149.00 |
| ISSA | $399.00 |
| NCCPT | $239.00 ($199 exam only) |
| NESTA | $237.00 |
ISSA is the most expensive at $399.00, while AFAA is the cheapest, with a $149 price tag.
Regardless of the price the certs pay, you'll likely land a discount or promo deal since most certifying agencies regularly cycle through various course discounts.
In many cases, certifications will have multiple packages with multiple pricing tiers.
In this case, since most of the kickboxing certs I'm reviewing don't have multiple package options, we're just dealing with single prices.
The only one that stands apart somewhat is the NCCPT program, which has an exam-only basic program.
Another important consideration is that many of these certs come with payment plans, meaning you're not bound to pay the full amount simultaneously.
Popularity and Recognition Rating
The recognition and popularity of certification may seem like a vanity metric with brief consideration, but when you look deeper, you'll appreciate their importance.
Popularity can inform you of the quality of the curriculum, and it can also improve your prospects in the industry through reputational awareness.
A clear example of this is colleges and universities. The mere mention of an Ivy League institution such as Harvard, Yale, or Stamford is enough to get you on the front row of most career opportunities.
The same can be said about fitness certifying agencies.
By looking at the reputability of each cert agency, you can determine which would be the best kickboxing credential to attach to your name.
| Certification | Enrollment Figure | Industry Recognition Rating |
| --- | --- | --- |
| ACE | +90,000 | 9 |
| AFAA | +350,000 | 8 |
| ISSA | +400,000 | 9 |
| NCCPT | NA | 7 |
| NESTA | +65,000 | 7 |
So using enrollment figures, I want to give you an idea of how many candidates successfully qualified as trainers with each agency.
While this is a reasonable metric for popularity, it doesn't tell a complete story.
That's because successful candidate stats don't tell how many candidates enrolled.
It's still a good metric, but to round it off, I also included an industry recognition rating, a figure I came up with based on my knowledge and experience with different cert agencies and popular opinion in forums and discussions.
ACE and ISSA come out as the two most well-regarded certs in the game, but ISSA edges out with its high candidate success rate.
While not specifically applicable to kickboxing certs, this data can help you decide which agency houses the most reputable certification.
Certification Takeaway
Kickboxing is a very specific specialty, as is any sport-specific credential in the fitness industry.
As such, your best way of gauging the best option is to look at the provider.
Out of this list, the best provider, in my opinion and experience, is ISSA.
Only losing out on price, ISSA ticks more boxes than any other.
I hope this article helps you figure out the best kickboxing cert.
If you have any questions, please check out my FAQ or drop a comment below.
Frequently Asked Questions
How do I become a kickboxing trainer?
First, you ideally want a strong background in the sport as a practitioner. While this isn't entirely necessary, it helps tremendously concerning credibility, authenticity, and achieving valuable results. Besides that, getting certified and finding a facility with suitable space and equipment to conduct kickboxing training is your next move.
Is learning kickboxing worth it?
It is worth it if you want to be a successful and recognized instructor. Authenticity sells, so the more authentic you can be with your training as a practitioner, the more you can sell your coaching services. Many of the certs listed here are designed to be taken by trainers with little to no martial arts experience.
How do I become a certified Muay Thai instructor?
Out of the certifications discussed in this article, NESTA is the only one offering Muay Thai as a specific specialization. Muay Thai is a traditional martial art often likened to kickboxing and called Thai Boxing. Despite this, it's essential to recognize that it is a very different sport with its methods and techniques.
Is kickboxing considered HIIT?
Kickboxing is a combat sport; it will test your cardiac endurance. This means kickboxing techniques and training can be implemented in a HIIT format.
But to answer the question, is kickboxing HIIT?
No, it isn't, but it can be adapted as such in aerobic kickboxing classes or cardio kickboxing.
What are the benefits of kickboxing?
Kickboxing is a fantastic cardio workout right out of the box. The constant challenge on your cardiovascular system makes it a great way to lose weight and gain endurance. Because of these benefits, it is an excellent specialization for personal trainers to get.
How much does a Muay Thai instructor make?
According to Zip Recruiter, a kickboxer in the US makes an average of $36,942 with an average hourly wage of $18/hour. Top earners in the sector post average earnings of around $59,000/year, with the bottom earning average being $20,500.
What is the best kickboxing certification?
Based on my findings presented in this article, I would say ISSA provides the best option. ISSA is a top-rated cert agency with a reputation for churning out some of the best fitness pros in the industry.
What can be considered the best is a subjective choice based on your preferences and circumstances.
References
https://en.wikipedia.org/wiki/Kickboxing
https://www.reddit.com/r/Kickboxing/comments/67czgf/how_much_do_top_kickboxers_usually_get_paid_per/
https://forums.sherdog.com/threads/pro-kickboxer-salary.489095/
https://www.nccpt.com/certified-kickboxing-instructor
https://www.issaonline.com/certification/kickboxing-instructor/