This article is for people looking for tips on the quickest methods to become a great personal trainer and grow your business.
It is a bit different from other articles on PTPioneer, where we discuss things that personal trainers need to do in the industry. 
In this article, we will be going over the following information:
Let's dive in and look at these tips to become a personal trainer quickly and efficiently!
Introduction
Going off the title of this article, you would think that it contains similar information to my article on "how to be a good personal trainer."
In this article, you will learn the essential tips for becoming a financially successful trainer. This will help you new personal trainers as much as experienced ones.
Part of becoming a successful trainer is having an excellent personal trainer certification; take the quiz to see which certificate best fits your training style.
The menu at the top of this page will answer any question related to personal training that you have. If you have any questions, don't hesitate to leave me a comment here (I'll respond within 24 hours). Also, visit the home page for the most recent and popular articles.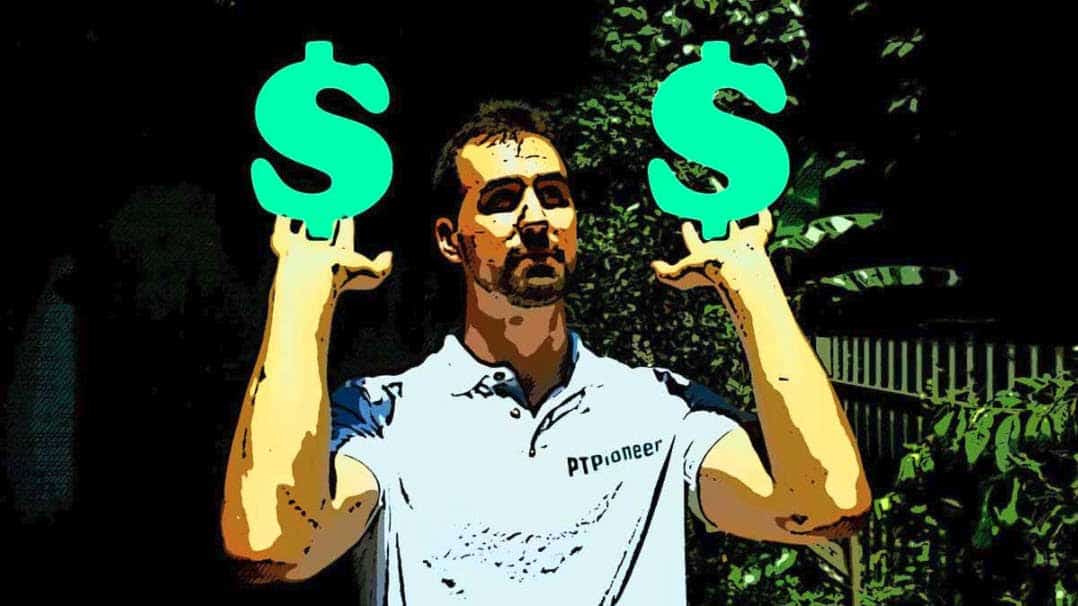 While both of these articles are similar, this article focuses more on how to be a financially successful personal fitness trainer so that you can make more money as a trainer.
And these are somewhat quick changes to your business model that you could apply.
The other article focuses more on how to be recognized as a great trainer by getting your clients the results that they desire in their training program.
I will be talking about the three necessary steps that you need to make to grow your business in the personal training industry and become financially successful.
Let's jump right in so you can find out how to be a successful personal trainer with some quick methods to implement!
It is necessary to build your brand
If I could travel back in time to give myself this one tip, I would have been more successful in the personal training industry earlier on.
Exclusive PTP Offers



Gold Standard Cert

Most Popular Cert

A Good Option

Best Study Materials

Best online PT course

The Top PT Software

This should apply to you whether you work entirely for yourself, for a studio, or a commercial gymnasium such as 24-hour fitness. In the instance that you work for a commercial gym, you will not be technically building your "brand name," but you can still make a name for yourself within the industry!
Many people that register a business name register their first and last name. You will be representing what your business stands for by the knowledge you hold and the people that you help.
One of the most helpful tips to build your brand is to purchase a bunch of business cards. The largest font on your card should be your first and last name. It should also let potential personal training clients know what you specialize in regarding personal training certification programs.
If you are running your training studio, you must have your studio or gym's name spread throughout your town.
In this case, your brand name will most likely be your studio or the place where you train. As I mentioned above, you should still definitely make business cards that you can hand out.
Instead of your name being the main attraction, it should be the name of your studio on the card. Underneath your studio's title should be your name, as well as the type of personal training that you specialize in.
You cannot afford to neglect some web presence for your business In This Modern Era. If you do not have the knowledge or know-how to build your website, you should have a Facebook page, Google plus profile, and Instagram profile. These social media platforms are incredibly effective.
All of these profiles should have your hours of operation, contact information, and an about page that explains what type of training you do and what kind of atmosphere your gym has.
You should make sure to keep these web profiles up-to-date with events, promotions, and general information.
This is by far the best way to get your name out there. This is also a valuable investment if you have the time and money to hire someone to help you with your own website.
It looks a lot more professional than a social profile! I run this site on a platform called WordPress! I highly suggest that you check it out because it is pretty easy to learn.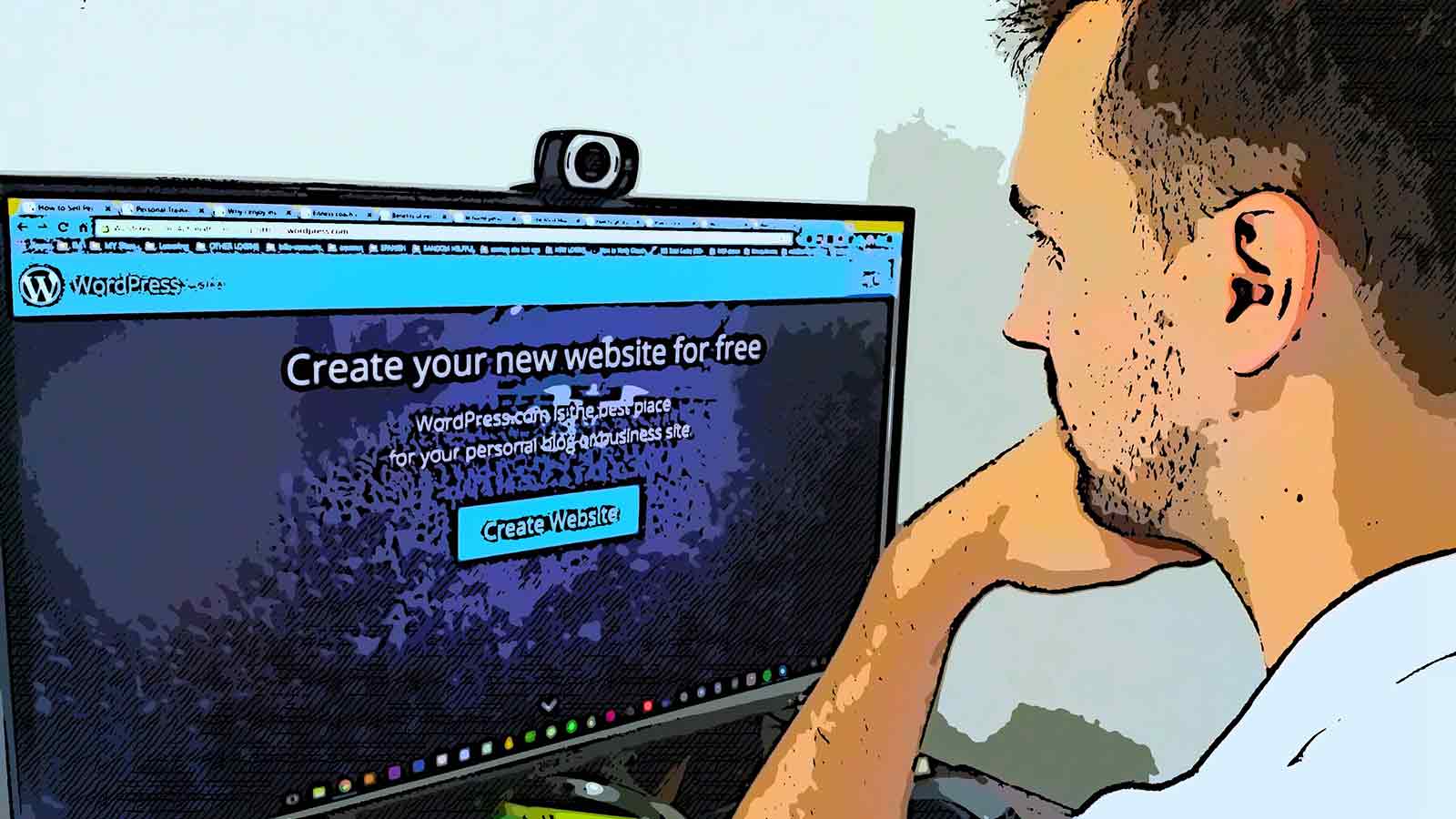 Never be content with what knowledge you possess! Specialize!
The health and fitness industry is constantly changing! You need to roll with the times and keep up on your education! Multiple times every year, a new workout routine or training style explodes and gets famous.
Exercise science is a quickly growing science, and breakthroughs happen all the time. If the only personal training certification you obtained over a decade ago, you should consider giving yourself an upgrade.
It never hurts to get two or three additional certifications to the one you already have. Not only will your employer love it, but your clients will thank you as well because you will better be able to help them reach their fitness goals.
Most certifying agencies require you to get recertified approximately every two years. The best way to fulfill this requirement is to merely get certified through a different certifying agency or get an advanced certification.
If you would like to focus more on the corrective exercise training, a good option would be to study for NASM's CES(corrective exercise specialist) or the ACSM certification.
If you want to start working with more athletes or have more knowledge for your existing athletic clients, you could consider getting the CSCS or NASM's PES(performance enhancement specialist). These certification differentiate fitness experts.
Exclusive PTP Offers



Gold Standard Cert

Most Popular Cert

A Good Option

Best Study Materials

Best online PT course

The Top PT Software

The best personal trainers will start a fitness business with some idea of the types of people they want to work with, and from there they can find the proper specializations to enhance their training sessions.
ACE offers a fantastic health coach certification if you are trying to get into health coaching. No matter what direction you decide to specialize in, it will be a tremendous move for your career and personal training.
You'll be a much more diverse personal trainer, in your clients will see the results that they are striving for because of it!
And once our clients see excellent results, they're walking advertisements for your business and brand. This will magnetize lots of new clients for you!
You can make more money by working for yourself!
Suppose you have been working in the personal training industry for a while and are still working for a corporate gym like 24-hour fitness. In that case, you might consider making the transition into working entirely for yourself.
The amount of money you make working for a gym like that is approximately 1/3 of what you can make if you become successful working for yourself.
You can do this by either renting or owning your training studio, working with clients in your own house, in their home, or even outside!
Check out my article on building your own personal training studio to learn more information. Working for yourself can be a significant investment at first but will pay off in the long run.
It does take a lot of planning and hard work, though, so get ready for that! It would be best to have an extensive network of clients or potential clients to make this transition.
Conclusion on how to be a successful personal trainer
I hope everyone who reads this article gets some valuable information out of it. These are the best tips that I can give you to be a successful personal trainer! Make sure to remember these tips and apply them to your own personal training business.
I guarantee that if you apply all of these principles, you'll have much better success and be financially more successful in the industry.
If you have any other tips, let me know in the comment section down below! Also, if you have friends that want to become a certified personal trainer or other fitness professional, here is my ultimate guide to becoming one!
Let me know if you have any other recommendations for my article on how to be a successful personal trainer!
Discover All PTP Fitness & Wellness Career Articles
Tick a box from each section to narrow the results.
×
I want to know more about: