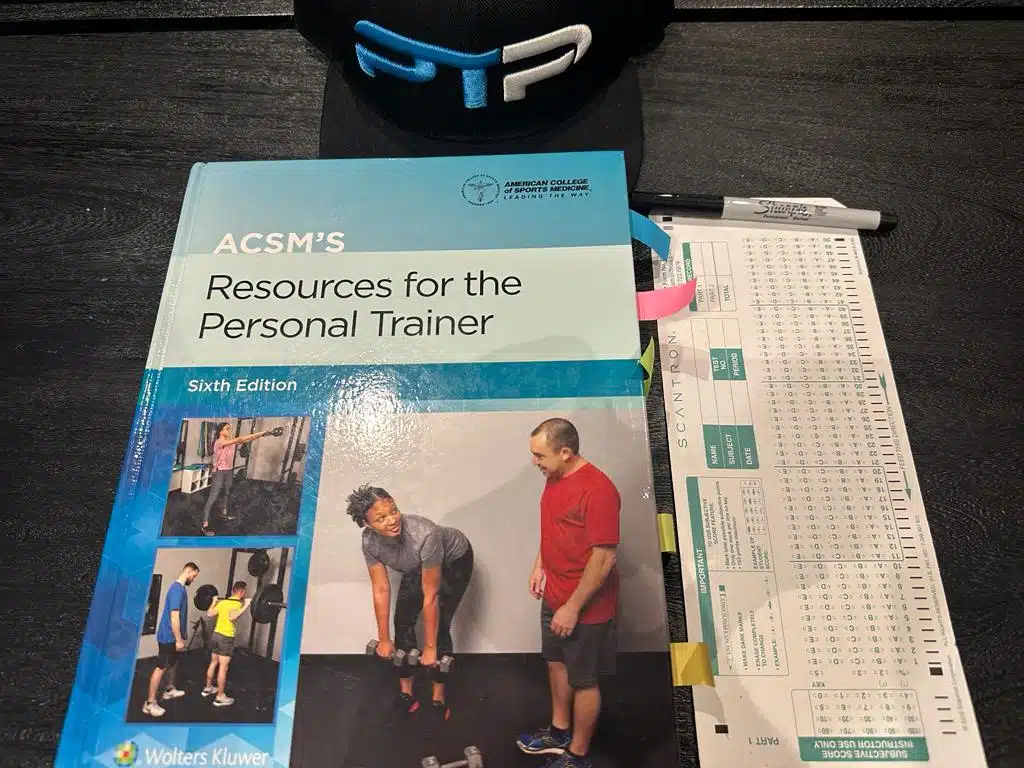 Hello ACSM learners, and welcome to PTPioneer's ACSM CPT Practice Exam and Quiz page! This page is a great launch point your career in fitness.
Throughout this page, you can test yourself on the knowledge gained from ACSM or see where you stand before you begin your studies.
In this article, PTPioneer offers:
An ACSM-CPT practice test for enhanced learning
Practices quizzes to test over specific domains and subjects
Maximization of studies from the ACSM book
Next steps PTPioneer ACSM Study Hub
Secrets to Passing the ACSM Exam
Secret #1:
Get your copy of the ACSM CPT exam cheat sheet and our study plan. It helps immensely in your ability to study for the ACSM test.
Secret #2:
Check out Trainer Academy for premium ACSM CPT study materials. They will reduce your ACSM study time by 50% and have an exam pass guarantee.
Plus, the ACSM MVP Program includes over 700 practice questions with the program, so you'll have tons of practice by the time you get through their complete guide. You also can read my full review of the Trainer Academy materials.
Trainer Academy offers the best third party training courses for students to pass their ACSM certificate. As a company they stand by their courses as reflected by the exam pass guarantee. The details covered ensure candidates have the best shot at passing their ACSM exam.
You can save $100 on their MVP study system with the code: PTPSUB.
Secret #3:
These PT Pioneer ACSM tests will take numerous sessions to complete. I don't expect you to knock it out in one shot. With that said be sure to bookmark this page to ensure you can find it for your next ACSM Study Session.
Alright, let's dive into the best ACSM exam prep, the ACSM CPT exam study guide!
Now, let's dive into some test preparation and see how ACSM breaks up its Certification Exam for Personal Training!
Get your copy of the ACSM CPT exam cheat sheet and our study plan. It helps immensely in studying for the exam.
ACSM CPT Study Series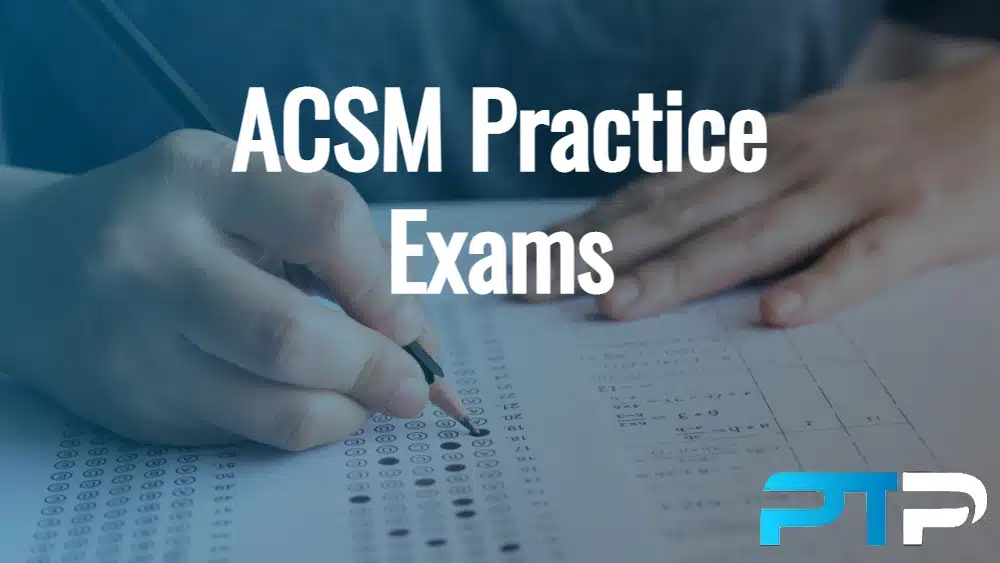 Free ACSM Practice Exam Part 1
Free ACSM Practice Exam Part 2
Free ACSM Quizzes
Domain 1: Initial Client Consultation and Assessment Quizzes
Throughout this domain, you will be tested on topics like:
Initial Interview Prep
Client Interviewing Techniques
Review and Analysis of Data for Clients
Behavioral Readiness Evaluation
The Assessment of Health and Physical Fitness Components
Training Plan Development
Domain 2: Exercise Programming/Implementation Quizzes
Throughout this domain, you will be tested on topics like:
Review of Goals and History of Clients
Selection of Exercise Modality
Determination of FITT-VP principles
Review and Beginning of Proposed Client Plans
Monitoring Client Performance
Recommending Exercise Improvements
Getting Feedback from Clients