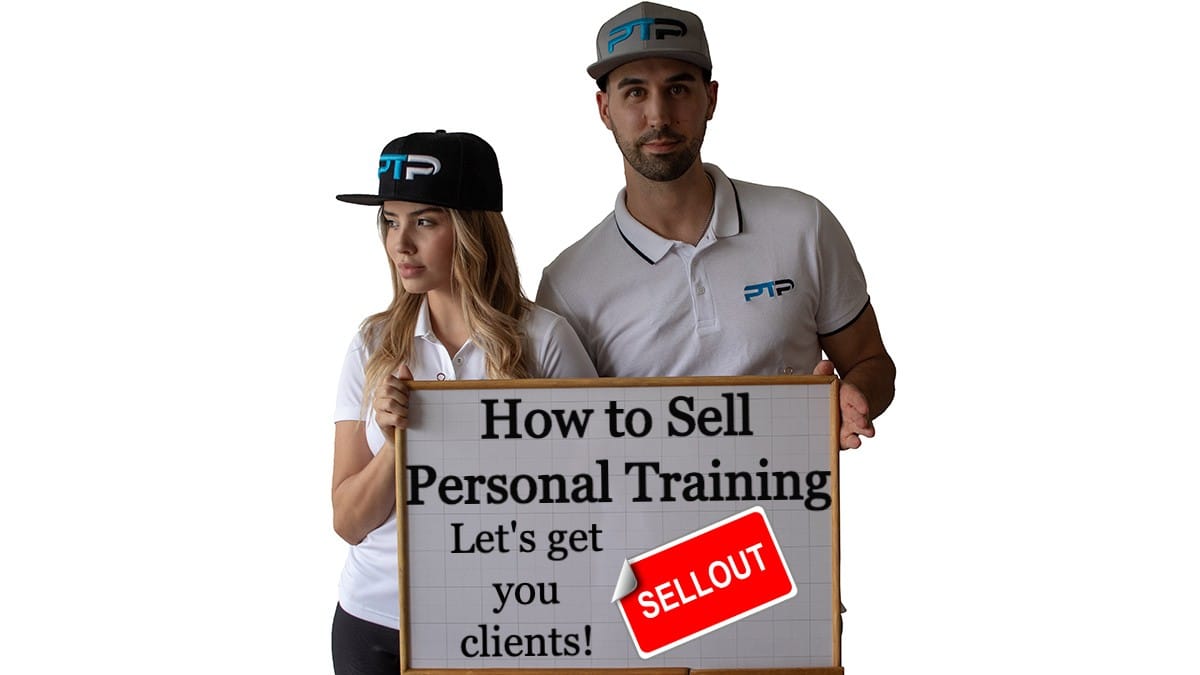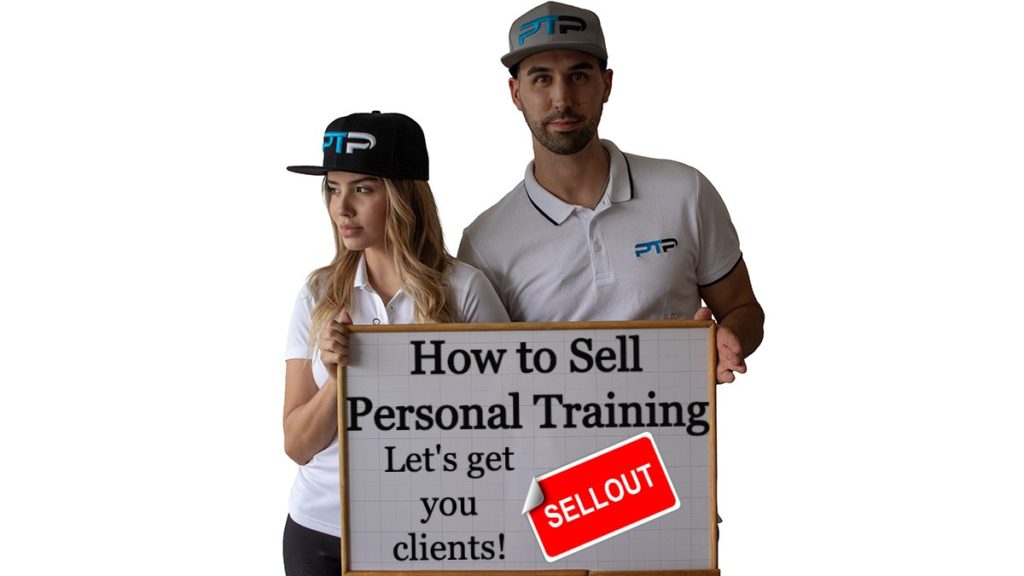 Are you looking for tips on how to sell personal training packages?
Coach Tyler is here at your service. I'm going to reveal some of the biggest secrets I use in my sales process to get clients for my personal training business.
Keep reading for some excellent tips that can help you learn how to get clients as a personal trainer and earn you some big bucks!
If you're not yet a trainer, be sure to take the quiz to see which certification is the best for you.
The menu at the top of this page will answer any question related to personal training that you may have. If you have any questions, don't hesitate to leave me a comment here (I'll respond within 24 hours).
Also, visit the home page for the most recent and popular articles.
Find my article on what education needed to be a personal trainer and the top fitness nutrition specialist certifications you should obtain to get ahead in the industry.
Is there a science to understanding how to get clients for personal training? Let's find out!
The Opportunities: Clients are looking for you!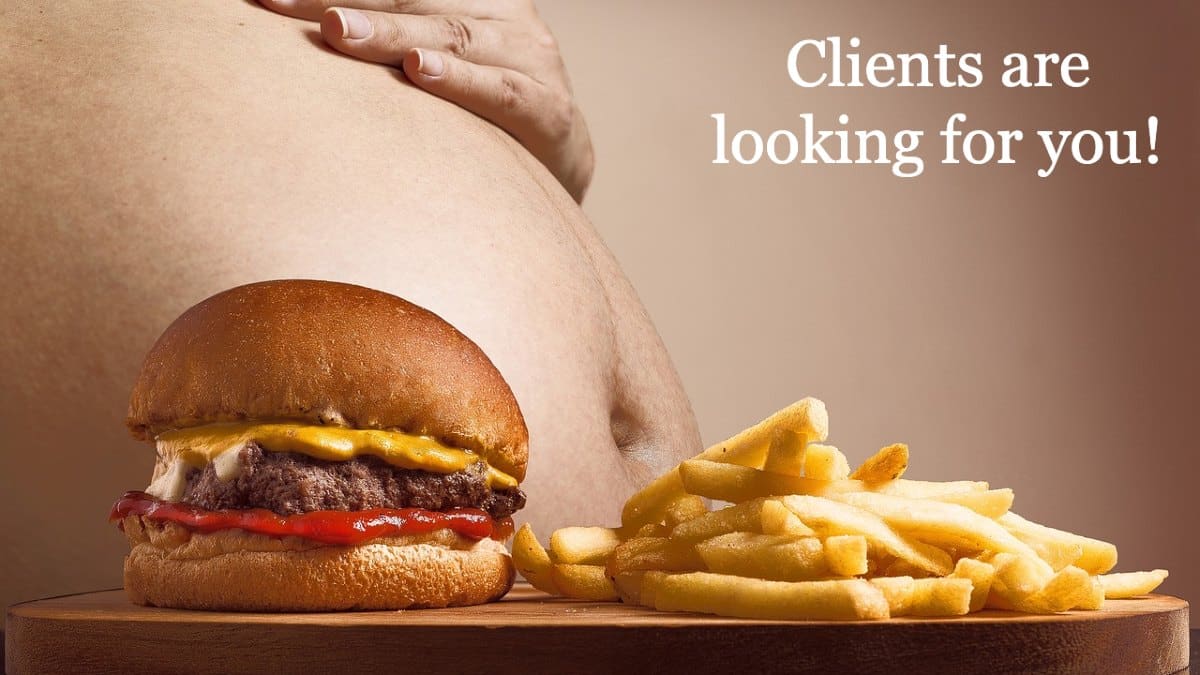 Do you know why people pay so much to get an MBA or a marketing degree from renowned business schools and colleges worldwide?
It's so that they can "sell snow to Eskimos," as the saying goes. No matter the business you can think about, the owners are in it to SELL!
But you do not need to go that far, acquire such a high degree, and put on a smart suit for your next personal training sales pitch; fitness is like good health, and everyone needs it as well as go out to find it.
That puts you in luck, but then it makes your job even harder because there are a thousand and one so-called personal trainers out there who promise magic for a few crumbs but do not know "Jack."
So, how do you cut through the noise, how do you set yourself apart and actually sell your personal training service – as well as make a living from providing quality fitness training month after month?
The prospect: People want to stay fit but do not know who to trust their health to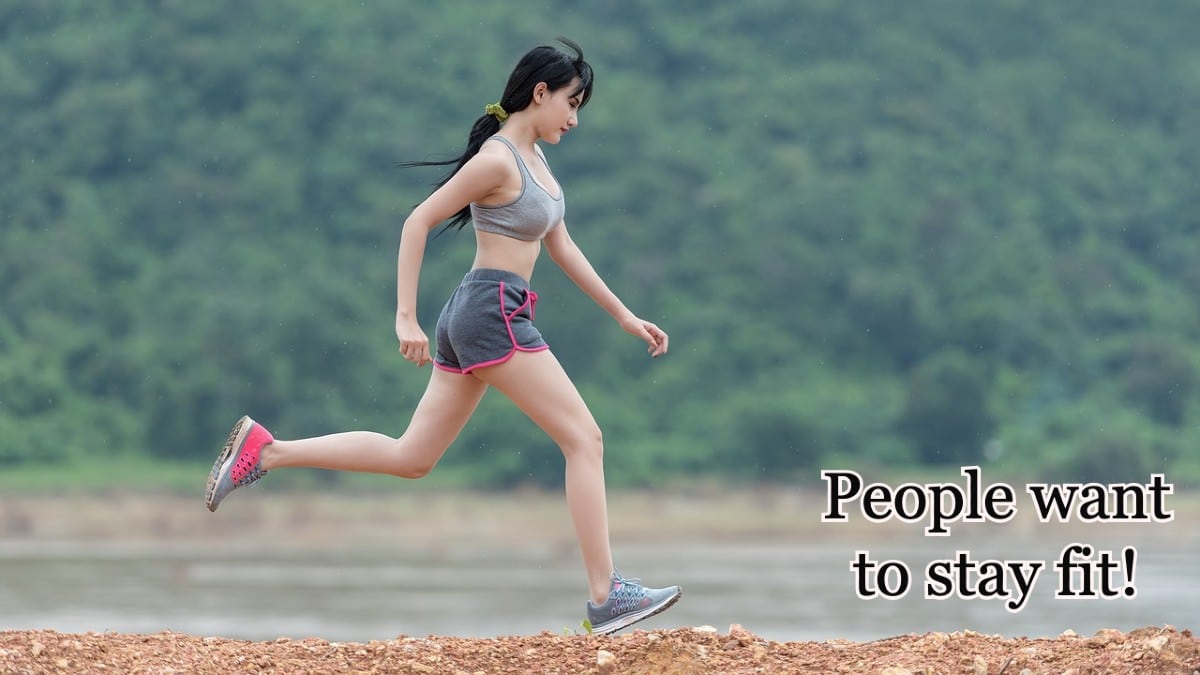 Hey; this is not insurance you are trying to pitch and sell which many choose not to buy; so far humans eat food, the seven billion lot of us are potential personal training customers.
According to Forbes, the fitness industry is worth about $30 billion in the USA alone and will rapidly grow in the next few years.
Why?
Americans are getting bulkier, a result of poor eating habits and increasingly sedentary lifestyles (many thanks to the Internet Revolution which means we can work from our computers all day long and make a decent living).
It's not all bad news, though; you too can now cash in on the impending windfall.
Be that as it may; you need a strategy, you need to be scientific about your approach and how you pitch your service.
While these strategies work for offline, traditional mode – considering that I have tried them multiple times, online personal trainers can also get great tips to help find new clients.
Read on!
Step one: You have to believe in what you're selling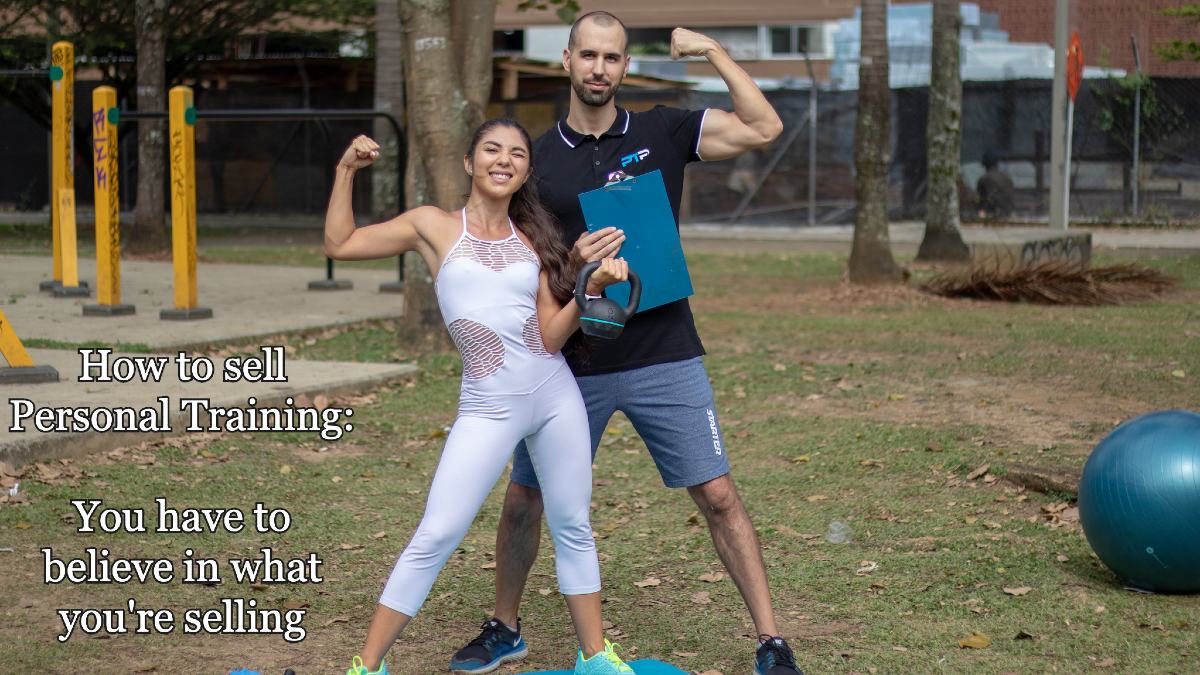 This is the most critical point in the whole article. If you do not believe in what you're selling, there is going to be no one that wants to buy!
The most important thing for you is that you believe in the service that you provide and that you're confident that you can help them.
If you do not believe you can help them solve their problem, neither will they.
Have you ever been in a situation where a sleazy salesman is trying to sell you something, but you both know that the product is lousy?
Some people are good at lying and pretending that the product is good but a lot of times it is comfortable to sense that even the salesman does not believe in the product.
How then does this apply to personal training?
This is a service that helps change individuals' lives in multiple areas. It makes them healthier, makes them look better, makes them more confident and even has various mental health benefits.
It also helps individuals strive for goals in other areas of their lives once they start to see progress from exercising.
You see, it is actually impossible to put a price on these benefits considering the positive effects of what you are offering clients.
What you are selling is essentially priceless, and that is how you should see it as a salesperson.
Just think about it this way; your potential clients might be spending hundreds of dollars each month on fast food, alcohol, and cigarettes.
Imagine how much better their lives would be if they use that money for personal training sessions instead!
This is the sales mindset that you need to go in with when speaking with new potential clients and I guarantee you will have great success as a trainer!
Step two: Identify the right crowd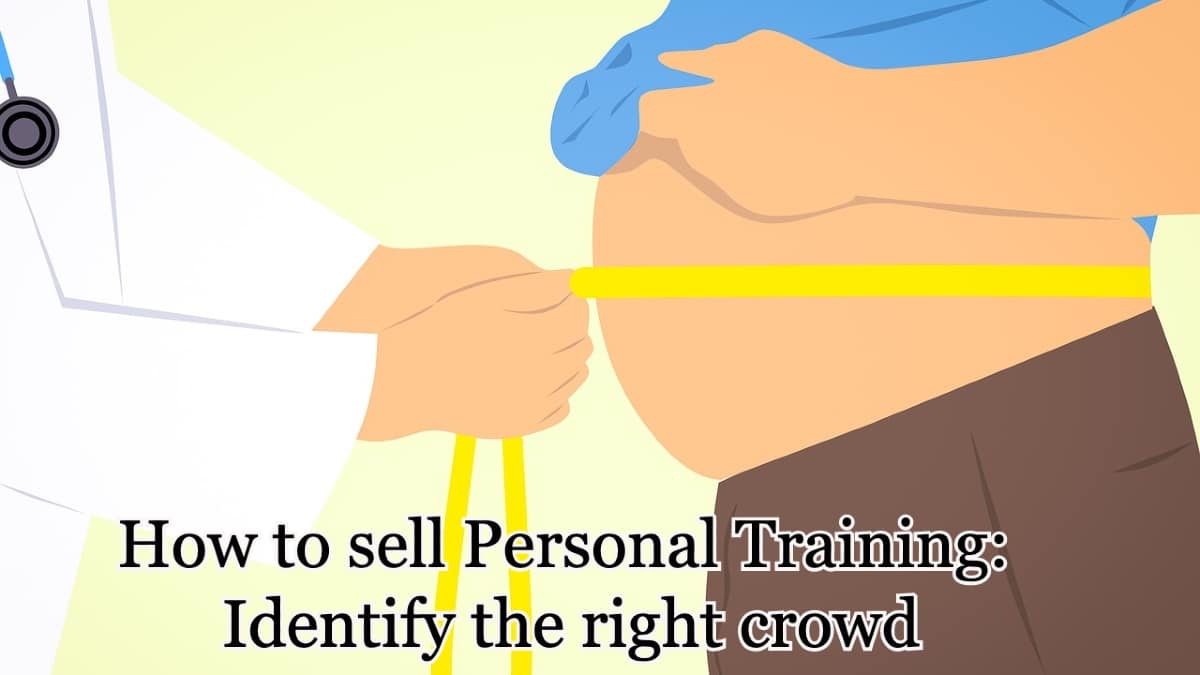 Where do people who may swipe their credit card or pay cash for your service go; where do they spend their time?
You would not find them on a soybean farm or around places with steep hills and mountain trails; this set of people are taken care of already – by nature!
Leave that demographic alone and focus on the list below:
Cities with many high rise buildings: The lift is always busy and the stairs always abandoned. These people lose bone mass faster and get bulkier quickly.
Sports arenas: There is a spill-off effect in places like a stadium or even the park where kids play. People who struggle with their health look on and desire to be as active as those running about doing their thing.
Shopping malls: Urban lifestyle means more grocery shopping and junk food consumption. Trust me, you'll find the laziest people around aisles stacked with chocolate and food courts where they guzzle up their meals and fizzy drinks
Hospitals: But of course! Where else do frail, unhealthy, and unfit people take their worries and complaints to if not to a medical practitioner? Stay long enough around physiotherapists and you could get many clients that require your service.
These are just four examples curled from my personal training sales tricks.
The point is that your potential clients belong to a specific demographic and visit specific places almost like clockwork.
Identify this group, study their likes and interests, and monitor places where they visit.
I do not mean you should stalk people; that's a no-no, definitely not how to get personal training clients!
Exclusive PTP Offers



Gold Standard Cert

Most Popular Cert

A Good Option

Best Study Materials

Best online PT course

The Top PT Software

Know these people and regularly visit the places they frequently go to. In no time, you will become a regular face and can start engaging in conversations.
Remember, you are trying to build trust! Think of it as an organic way of advertising your service (without pitching a sale, traditional or online ads, or anything remote).
Gain their trust, you gain their patronage!
People that will eventually pay for personal training are those that have a strong desire to achieve weight loss, change their lifestyle and their overall health status.
Usually, they have something specific in mind that they would like to change. During your sales pitch, you need to uncover precisely what their needs are and be able to cater specifically to them.
Step three: Know your client one-on-one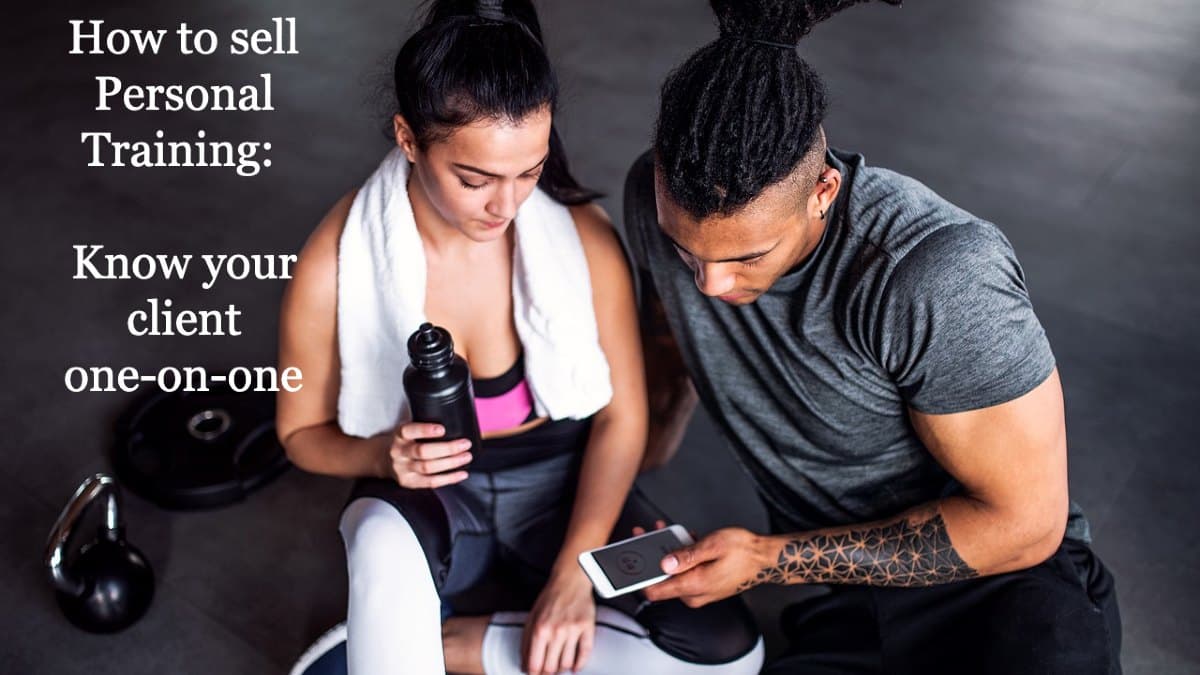 Having found your potential client, try to know them better before you try to design the right program to satisfy what they want.
The "one-size fits all" theory never works in the fitness industry!
This point is important because people go to the gym or look for personal trainers for different reasons.
I have heard of people who are bored and just need a place to go to; people who are depressed and just need people to talk to; and even people (especially women) who like men with six-packs and big muscles for other reasons than getting fit.
I'm sure you must have heard such stories, or witnessed such too.
Getting to know the client is a relatively easy thing to accomplish and that's your inroad to getting personal training clients.
When you are sitting down with a potential client, ask the right questions.
You should start off with the following; find out:
what they do for fun,
what kind of work they do,
where they would like to be in the future,
why they choose to engage the services of a personal trainer, etc.
The more questions that you ask them, the more of a relationship you will build with them, and the more comfortable they will feel opening up to you. Do not underestimate the importance of building a relationship first!
Nonetheless, let me quickly add: don't force it!
Let them open up to you at their own pace and at their own discretion. You need wisdom here to know when to slow down or avoid some kinds of questions they may feel are too personal.
If they are not comfortable with you, there's no way they're going to buy training packages! You need to be sensitive about topics they consider difficult, such as weight problems.
For example, they might reveal that they continue to put on weight no matter how much they try to lose weight.
A proper response would be:
"is it important to you to lose weight?"
The obvious answer to this question is
"Yes, I will like to lose excess weight, look fit and feel healthy"
There is now an agreement between you and your client that cannot be denied.
This is what you call your "focus point." At any point throughout the sale, if they feel that they do not want to buy training sessions, you need to bring up this focus point.
Step four: Leverage on their interests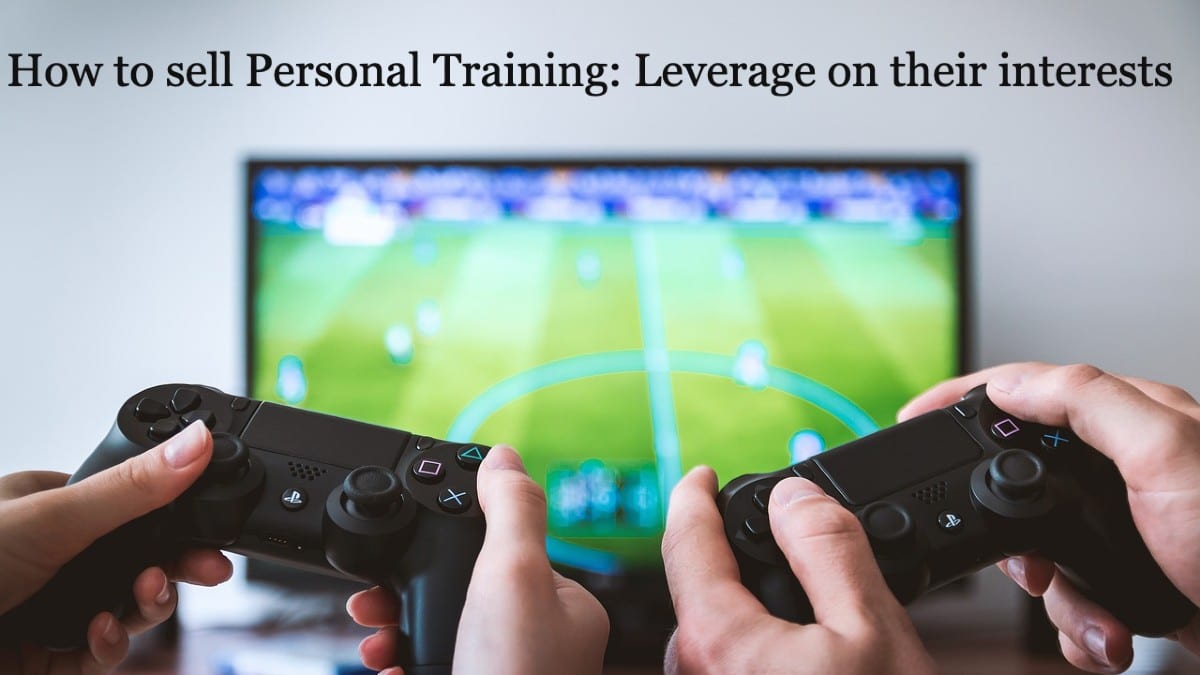 Big data and analytics are changing how people do business all over the world, and that is no surprise.
Like Google or Facebook (the biggest data collecting firms), you too can leverage data responsibly sourced from your client to sell your training service.
The sales process will go smoother if you "throw them some bones," – give a free trial session.
It is always a great idea to offer one free training session along with a consultation.
The free session should help you start selling right away but should be done after the consultation.
Ensure to continue asking them questions (subtly) so that you can find out more about their habits and overall lifestyle.
Note: Too many questions, asked in a formal, interrogative manner, will put people off quickly. Be gentle and friendly.
This free session is an excellent time to ask them what they typically spend their money on because they will be distracted by exercise and won't take such questions personally.
For example, if you find out that they like to go out with friends one or two times a week and spend $50 to $100 on drinks, you can use this to leverage the sale at the end.
Make them see that $100 spent on drinks does not bring them any closer to their health and fitness goals but $100 for personal training definitely would!
Personal interests like weather preference, best color, favorite TV shows, etc., may sound like simple things but can be very powerful if you know the client's choices and can weave those data points into your subtle sales pitch and training sessions.
The best part about this is that it helps with repeat purchases and referrals.
A client who feels connected to you because you "say the right things," and understand their disposition while trying to help them are likely to refer a friend or family and keep coming back for more.
One important caution, though!
Avoid politics, religion, and related conversations. Even if the client delves into such, try your best to steer clear such topics.
It is advisable that you obtain your personal training certification from a reputable agency. My choice of certification is one of these NASM, ISSA, ACSM, ACE and NSCA.
Step five: Learn to Notice buying signs!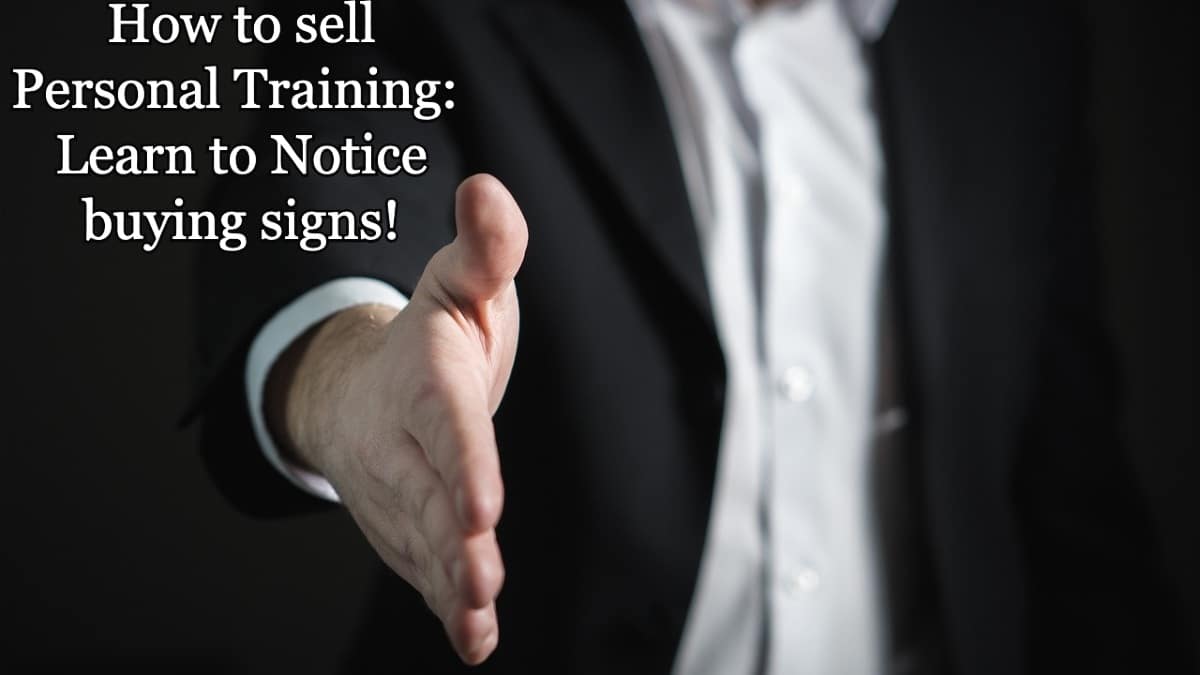 One of the most significant skills a salesperson should have is learning to notice buying signs, even if they're very subtle.
For example, if the client is asking you questions about your knowledge of exercise science, such as "how do I do this or how to do that?"
Be sure to give it your best shot – those are purchasing signs.
A more specific question would be if a potential client asked "how fast can I lose 5 pounds off my waist?", You should not directly answer the question.
Instead, you should return a question like "How long have you been attempting to shed 5 pounds off your waist?".
Follow-up once more with another question like "if I could show you how to lose the 5 pounds, would you be interested in knowing?"
Again the obvious answer to your question will be "yes." Just keep them saying yes, and you are on your way to the sale!
But, that's the easy part – responding to a positive potential sale.
What if the fellow is not showing interest and from your profiling (in terms of health and fitness needs and financial capacity) you can tell they need your personal training service and can afford it?
A great salesman is never afraid of a "NO;" he or she should actually find strength from such rejections and rework their sales pitch.
This is the point where you need to go back to the drawing board and consider what you are offering.
What is your USP (unique selling point); what is your UVP (unique value proposition); what are you offering that the next personal trainer does not offer, what makes you special, etc.
As much as you work on the potential client, ALWAYS remember to do these self-evaluation and tweak your propositions as you go along and meet different people.
Exclusive PTP Offers



Gold Standard Cert

Most Popular Cert

A Good Option

Best Study Materials

Best online PT course

The Top PT Software

In the end, the task is all about learning how to spot body language.
Mastering this skill will help you gain repeat customers and loyal "word-of-mouth-advertisers," and that's how to get clients as a personal trainer.
Step six: Get creative with pricing!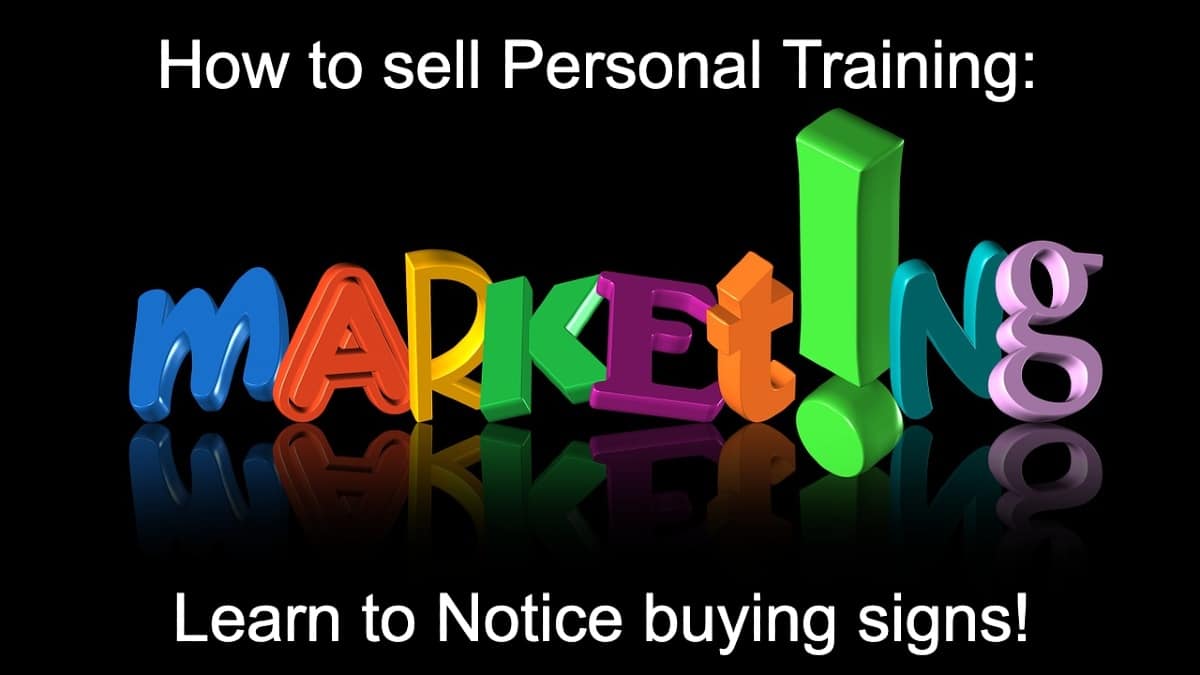 NEVER present one single pricing plan; the modern human is a sucker for choice!
The more freedom the potential client thinks he or she has, the more options they think they can make, the more they will feel in control and would likely sign up.
Before you go out to pitch your sales talk, ensure you have at least three (not more than five) pricing plans with clear benefits and perks (as the prices progress upward).
Also, ensure to never make it the crux of your pitch; rather, point at the benefits the client is going to gain from training with you.
For instance, you could have three plans with the attendant benefits listed out thus:
Plan One: One-month light fitness training sessions (2 sessions weekly, 1 assessment at the beginning, and 1 assessment at the end – $800
Plan Two: Three months of intensive workouts (32 sessions, weekly assessments, access to all gym equipment) – $2,000
Plan Three: Six months all-round fitness training (72 sessions, weekly assessments, access to all gym equipment, free subscription to Fitness Magazine, two full body massage sessions, access to a monthly fitness club, 10 off your next 6-month subscription) – $4,000
This is just an example, but I'm sure you can see where this is going to.
While the potential client is provided with choices and has the liberty to choose any, you have subconsciously programmed their mind to choose either option two or three considering all the perks.
Everyone wants value for money and this is what you are offering – more value for less!
It is important to leave this part of the deal to the free training session. Give them a taste of what you can offer before discussing the different personal training packages. A prospective client is more likely to pay for your service AFTER first having a feel of your training routine.
Will everyone who comes for the free session become a client?
Probably not!
Be that as it may, those who will pay a fee to continue with you are of more value. Work on those ones and avoid brooding over unresponsive targets.
Now, that's real personal trainer marketing!
Step seven: Close the sale like a true fitness professional!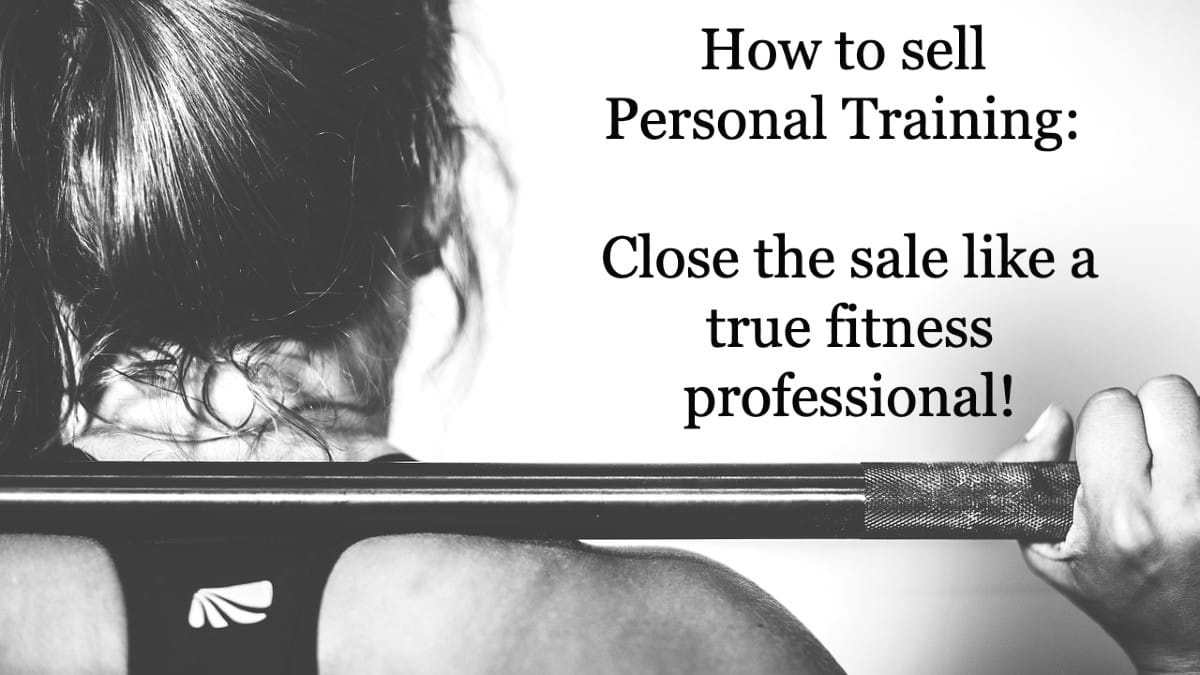 After the consultation and free workout session, you should have a good connection with your client and a feeling of whether or not they would like to purchase training.
Even if the training session and consultation didn't go so well, you should still go for the sale by asking.
There is entirely no reason you should not ask for the sale even if you know that you are 99% sure you will not get it.
Also if the personal training session had a horrible flaw, and you think that it went terribly, it might have been the most significant workout the prospect has ever had!
Still, go ahead and introduce different personal training packages.
The primary objective at this stage is to take away any objections that your client might have. You can do this by using the information that you gathered from the questions you asked.
The most common objections are "I do not have the money or the time for personal training".
To get around the financial objection, you have to keep pointing out that they spend money on lots of other expensive and unhealthy habits, an expenditure that obviously has no long-term return.
To assure them that they will be able to fit personal training into their lives, you need to know their schedule.
You need to guarantee them that you can fit them in during their free time!
By this time you should have cleared up any objections that they have. You need to be enthusiastic and reassuring that this is the best choice that they can make (because it is!).
The truth is that this expenditure will be life-changing in so many ways!
By the way, I have a well-explained article on top fitness trainer certifications and personal trainer average salary too. Check it out and have an idea about the personal trainer career
How to get clients as a Personal Trainer: Conclusion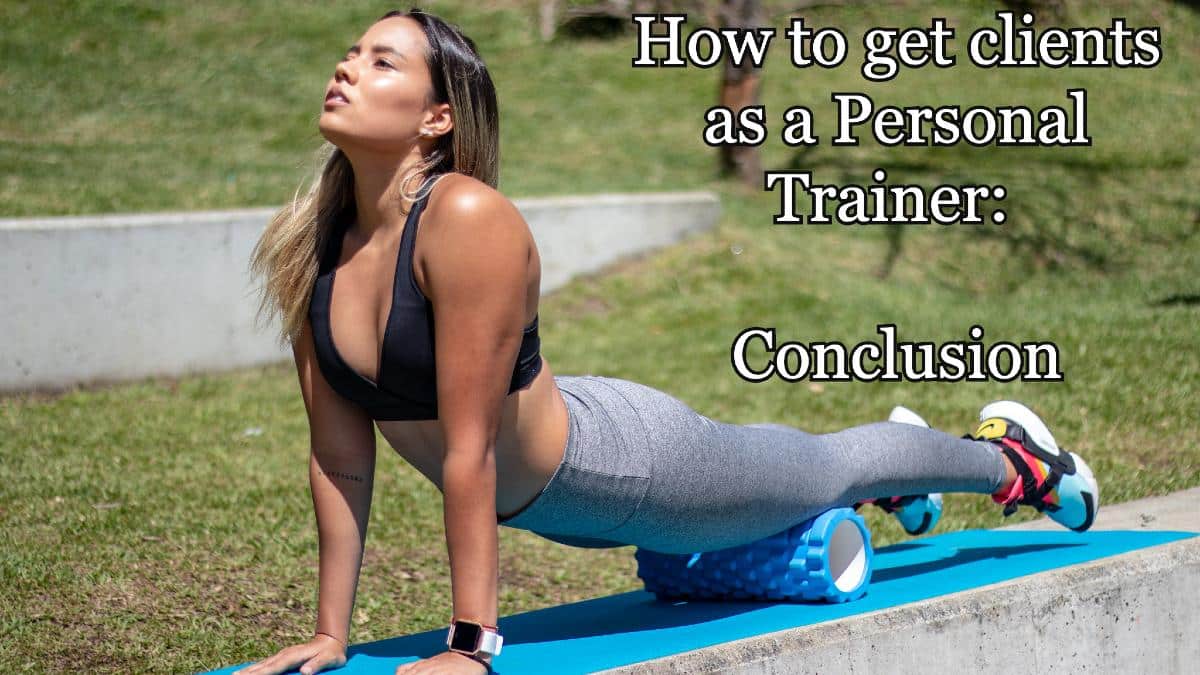 I hope that you learned something new and exciting about how to get clients as a personal trainer!
For emphasis, one thing that is essential that you MUST do is to ask for the sale immediately after your free training session.
It is crazy for me to think about how many sales I lost by just not asking. Make sure to have a closing question for your potential client.
For example: "Besides the cost of personal training, is there anything other question or concern you have for me?".
It is essential that the last objection to overcome is the cost of personal training.
But overall, if you have "focus points" to overcome their objections as well as believe in what you're selling, you should have no trouble making lots of sales.
Nonetheless, do not try to be too aggressive when pushing personal trainer questions for clients to answer. Doing so will make you look too desperate and no one trusts a desperate person.
Now get out there and practice these new techniques and you will be selling your personal training packages in no time!
If you have any other techniques that you like to use in your own sales pitch, leave me a comment down below and let me know about them!
Some other articles on my site that you may find helpful are personal training marketing ideas, personal training insurance, as well as how to build a personal training contract!
Happy personal training!
Discover All PTP Fitness & Wellness Career Articles
Tick a box from each section to narrow the results.
×
I want to know more about: