This review will focus entirely on the NASM Weight Loss Specialist Certification.
You'll learn about the following:
Having held this certification for over 10+ years, I feel competent enough to hold you in my hand and be your guide.
Let's talk about the NASM Weight Loss Specialist Certification.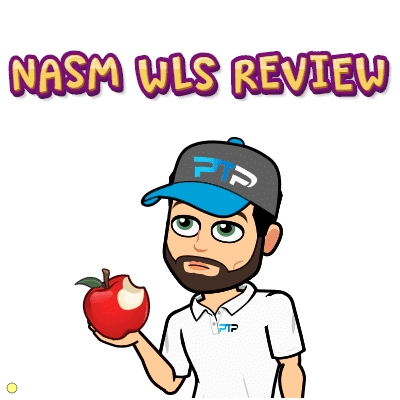 NASM WLS Information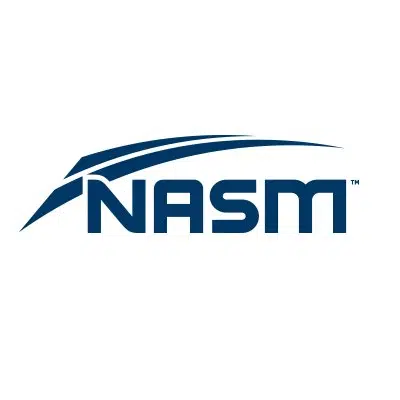 Exam cost: $899 ($629 with PT Pioneer deal)
Prerequisites: High School Diploma, CPR/AED, 18 or older
Exam pass rate: 70%
Average completion time: 1-3 months
Pros
Teaches most up to date methods for weight loss
Great CEU opportunity
Weight loss is the number one goal for most clients
Cons
Not a fully accredited certification
May need a CPT as well to see full benefits
NASM (WLS) Weight Loss Specialist Certification (YouTube)
Introduction to NASM WLS
In this article, I'll explain why the NASM WLS is one of the most valuable advanced certifications from NASM.
I highly recommend checking out our fitness nutrition certifications and corrective exercise certifications since overweight people can benefit greatly from this knowledge.
By the end, you will know whether or not this weight loss specialist certification is correct for you.
The menu at the top of this page will answer any question related to your personal training.
If you have any questions, don't hesitate to leave me a comment here (I'll respond within 24 hours).
Also, visit the home page for the most recent and popular articles.
Exclusive PTP CPT Offers



Gold Standard Cert

Most Popular Cert

Best Study Materials

A Good Option

A Good Option

Best CPT for you?

As I am sure you all know, obesity in this country is out of control.
It has only been rising and rising with no sign of leveling off or decreasing anytime soon.
Lack of exercise is the primary reason for people dying at a young age in the United States.
According to a report in 2010, $160 billion was spent on medical costs due to obesity.
This is a new generation where childhood obesity is even a problem.
Obesity starts at a young age, and these individuals grow up their whole lives with this problem.
Approximately 90% of obese adolescents will remain obese for their entire lives.
As a weight-loss consultants, we must try to address this epidemic and help these individuals get back to a healthy weight.
Healthy eating habits in the long term promote healthy weight and reduces high blood pressure, belly fat, heart disease, type 2 diabetes, etc.
This is one of the reasons that I became a personal trainer, and it is a big part of my job.
With the WLS weight loss certification, you can do precisely this.
It provides a systematic approach to weight loss that you can apply to your current and future clients.
So, what is WLS, and how to become a weight loss coach?
Let me tell you more about the WLS certification!
Check out the NASM website here for more information on this certification after my review!
NASM also has some great deals if you want to bundle this certification with a few others.
I always recommend trainers get a personal training certification along with nutrition because it allows them to help clients with both sides of the fitness and health equation: exercise and diet.
Exclusive PTP CPT Offers



Gold Standard Cert

Most Popular Cert

Best Study Materials

A Good Option

A Good Option

Best CPT for you?

Typically this costs a bit more, but the value is worth it in the long term, especially with NASM's Elite Trainer bundle, which contains six total certifications. This will make you stand out in a crowded marketplace as you are immediately more qualified than 90% of trainers out there.
Visit their website to see if the offer is still running because no good deal lasts forever.


Here is what you will gain from the NASM WLS certification
You will learn how to teach habit formation to your clients, which is one of the most important things they need to do.
You'll learn to use NASM's OPT model in a way that is used for weight loss clients.
The WLS will teach you the most up-to-date methodologies and guidelines for reducing body fat percentage.
You'll learn how to increase the number of clients and grow your personal training business with your new skills as a weight loss specialist.
The bottom line is to encourage your clients to have good eating habits using portion control, engage in physical activity, and shun processed foods to be able to lose weight.
Drug supplements or weight loss pills only help with weight control on a short-term basis.
Losing weight is possible with a perfect diet plan and aerobic exercise.
Here is everything that is included with the NASM WLS package
As of the time of writing this article, the NASM weight loss specialist certification will cost you $629.
This package will include entrance to take the test, their primary textbook (downloadable only), access to video demonstrations online, "programming manual" access to an online library of exercises that a weight loss expert specific designs for weight loss clients.
Almost everything is available online.
If you have a smartphone or tablet that you carry with you, you can upload the primary textbook there and study on the go.
I enjoy reading on my Android and using software to help my personal training business run smoother.
Not only does this weight loss coach certification contain beneficial information, but it will also fulfill most CECs or CEUs (check here for cheap CECs) for the majority of the certifying agencies out there, such as NASM and ACE.
You are not required to have a "general" CPT to get certified as a weight loss specialist.
There are a couple of prerequisites, though.
The first is that you need to have a high school diploma or the equivalent of one.
You also need to be 18 years or older.
Conclusion on the NASM Weight loss specialist certification
If you can build a reputation around your local community as a specialist in weight loss, I guarantee your clients will increase significantly.
The two types of clients that purchase personal training the most are elderly individuals and overweight individuals.
A lot of the time, they are both.
It is hugely satisfying working with these clients because if they follow your advice, they should very easily achieve excellent results and reach their goals.
It is incredibly satisfying to help these individuals because being overweight can be an extreme burden on one's self-esteem.
It is fantastic when my clients gain confidence and feel comfortable in their skin once again.
I like how NASM lays out the curriculum for this weight management certification course.
It is very structured and easy to study.
I promise that, at the least, this certification will add some beneficial pointers to what you are currently doing with your clients.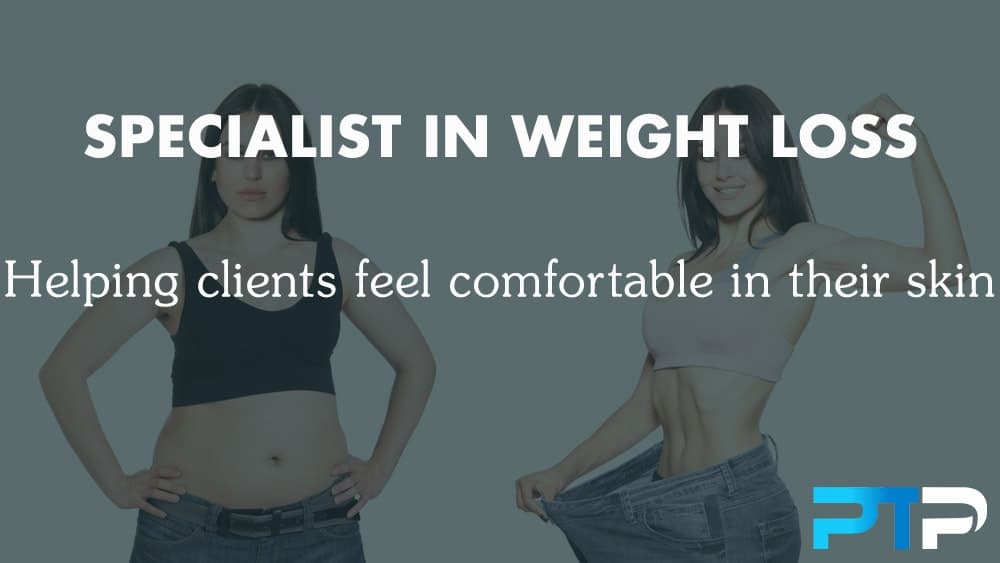 Another certification that pairs great with the WLS certification is NASM's fitness nutrition specialists and ACE's health coach certification (how to become a health coach) because it is very good at teaching habit formation.
Also, NASM's CES helps individuals with muscular imbalances or that are post-rehab.
The reason that pairs well is that overweight individuals also tend to have multiple muscular imbalances.
I hope you enjoyed my article on the NASM WLS; please like it on social media if it is helpful, or tell your friends about it!
Happy personal training!