Hey everybody, and welcome to PT Pioneer.
If you're in the fitness industry in Canada or looking to get started, you've come to the right place.
Today's article covers the best personal trainer certification in Canada.
I cover the best fitness certification in Canada along the following lines:
By the time you finish reading, you will be ready to choose the best personal trainer certification in Canada.
If you are completely in the dark about personal trainer certifications, be sure to take my quiz to determine the best CPT certification for your goals.
With that said, let's get right into it.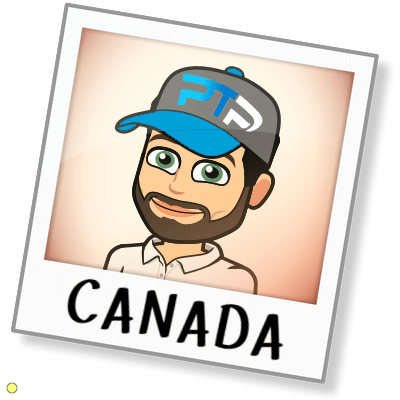 My Top 3 Picks for Best Personal Trainer Certification in Canada
CPT
CPT
Features
Price

Great technique, programming, and periodization
Good aerobic and special populations training
Less emphasis on corrective exercise

$828 for ISSA

Amazing OPT training model
Excellent corrective exercise coverage
Good coverage of behavior change
Vague special populations coverage

Check NASM Pricing

Complete course for personal training
Requires live coaching session component of final exam
High standard of recognition in Canada
Appropriate for online and in-person training

Check CanFitPro Pricing
The International Sports Sciences Association, commonly known as ISSA, is one of the most prominent health and fitness certification course providers in the world and is considered a gold standard provider. The ISSA Certified Personal Trainer (CPT) certification is my top choice for best personal trainer certifications in Canada.
Overall, it gives the best combination of scientific information and practical skills, allowing you to come out of the gate ready to train clients. The more knowledge and abilities you bring to the table from the get-go, the fast you will advance your career.
On that note, I generally recommend people pursue a combination of fitness and nutrition certifications when starting out in the fitness industry. After all, you need a good diet and an excellent training program to see real results.
With the CPT and Nutrition coach combo, you can deliver better results to clients, add additional services to your offerings, and ultimately have a much more satisfying and lucrative training career.
This may seem like a lot of money to shell out upfront for 2 entire certifications.
The good news is that if you do choose the ISSA CPT, you can take advantage of our exclusive PTPioneer deal, where you get both the ISSA CPT and Nutrition Coach certifications for the price of the CPT alone – so its a complete buy-one-get-one-free from arguably the best certification provider on the planet.
If you really want to crush it in your fitness career immediately, ISSA offers their Elite Trainer program as well, which gives access to additional ISSA certifications such as the ISSA Strength & Condition Coach, ISSA Corrective Exercise Specialist, and ISSA Bodybuilding Specialist.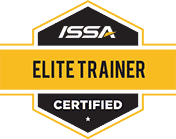 All of these additional certifications give you the ability to earn more and deliver better results by becoming an expert in a specific fitness niche.
The ISSA often offers additional promotions on top of the Elite Trainer package.
You can check the ISSA website directly for current promotions. If they are currently running a deal, it's tough to pass up.
ISSA is the first American fitness organization to gain a truly international reach and has a reputation as the leading distance-based education provider in the category of health and fitness.
ISSA is known for its focus on practical training skills aimed at a full spectrum of fitness goals.
ISSA was also the first certifying institute to mandate the use of CEUs for recertification, pioneering a trend that has helped fitness professionals maintain skill and knowledge throughout their careers.
Since its foundation in 1988, ISSA has made a name both in the US and worldwide as a top-tier provider for fitness certifications.
Although the competition is stiff, in a crowded market, the ISSA certified personal trainer program stands above the rest.
Exam Prerequisites:
To sit for the ISSA CPT exam, you must meet the following criteria:
18+ years old
High school diploma
First Aid/CPR/AED certification
Quite often regarded as the most popular certifying agency in the US, the National Academy of Sports Medicine or NASM has been a leader in fitness credentialling for over 34 years.
NASM's programs and certifications are the most widely recognized and accepted in the North American fitness industry, and its brand is synonymous with well-qualified coaches and instructors.
Recently as of writing, NASM has increased its international reach, especially with its revamped online interface and international certification options.
Along with ISSA and a handful of others, NASM is the go-to choice for American fitness professionals and health clubs and those just north of the border.
Similar to ISSA, NASM offers another amazing deal in the fitness industry with its own NASM Elite Trainer program.
While it is a bit more expensive than the ISSA deal, if you plan to go with the NASM CPT, then it's a no-brainer to double up on the discount.
You can stack a variety of certifications in your NASM bundle, so I recommend picking the certs that are most in line with your fitness career goals.
NASM is known for their periodic deals on their already incredible offerings. If NASM currently offers any promotions, I would strongly consider going for it.
You also need to complete CEUs on a 2-year basis, so if you plan to train clients for the long-haul, you will end up needing to pay for the additional certification regardless.
Overall the NASM personal trainer certification stands out in the fitness industry among the best.
Exclusive PTP CPT Offers



Gold Standard Cert

Most Popular Cert

Best Study Materials

A Good Option

A Good Option

Best CPT for you?

To sit for the NASM CPT exam, you must meet the following criteria:
18+ years old
High school diploma
First Aid/CPR/AED certification
Canadian Fitness Professionals or Canfitpro is the largest certifying agency for fitness professionals in Canada.
The Canfitpro Personal Training Specialist (PTS)
As such, it has a tried and tested reputation dating back to 1993 and with over 24,000 members to date.
CanFitPro's reach extends well beyond Canada, having a presence in 25 other countries as well as being a prominent feature in global fitness trade shows.
To sit for the CanFitPro PTS exam, you must meet the following criteria:
18+ years old
Canfitpro membership
First Aid/CPR/AED certification
Certified Professional Trainer's Network or CPTN is one of the oldest certifying agencies in the Canadian fitness community, with its roots dating all the way back to 1993.
They are behind Canada's first certified personal trainer certification, the CPTN-CPT
Since then, CPTN has led the charge in innovation by providing a diverse array of specialized courses in health and fitness.
The Canadian Society of Exercise Physiology has been around since 1967, making it one of the oldest organizations to promote health and fitness in North America.
Unlike the other certifications under review in this article, CSEP acts as a specialization platform for undergraduates and graduates in health and fitness-related degree programs.
That means in order to enroll in a CSEP program, you need to have at least two years of undergrad studies in exercise science or sports medicine-related fields.
CSEP is the only one with a prerequisite I would consider hefty. You'll need to have undergone at least two years of study in a field related to exercise or sports science.
This could be anything such as:
Biokinetics
Kinesiology
Sports management
Sports therapy
Sports medicine
Exercise science
Physiotherapy
The Canadian Fitness Market
Canada is a wealthy western country, just like the United States as many would propose, as The US's northern neighbor, they share many cultural and socioeconomic attributes.
One of those happens to be a vibrant and highly profitable fitness industry.
In fact, Canada has the 6th largest gym industry according to statistics by runrepeat.com.
As such, working as a certified fitness instructor in Canada has the potential to be a profitable venture.
Just to give you an idea, here's a quick sampling of industry data:
| | | |
| --- | --- | --- |
| Statistic | Value | Global Position |
| Total Gym Members (millions) | 6.81 | 6 |
| Gym member penetration rates (% of the population) | 16.7 | 7 |
| Number of Gyms | 6587 | 9 |
Canada also has a relatively low obesity prevalence rate of just over 24% of the population.
In contrast to the US's 42%, Canada can be considered quite healthy, and when it comes to the fitness industry, a healthy population more or less correlates to a large health and fitness market.
That's because healthy and health-conscious people are also likely to consistently invest in their health through exercise and nutrition.
A healthy population indicates a population that regularly uses the gym and solicits the services of personal trainers, amongst other things.
Prerequisites are the requirements that need to be met by prospective candidates before being allowed to enroll in a certification program for personal training or group fitness.
When it comes to fitness programs, the prerequisites are usually more relaxed than you would have for a degree program, as an example.
Depending on the certification, prerequisites can range from basic to relatively strict.
Let's break down some facts on prerequisites for each cert.
| | |
| --- | --- |
| Certification | Prerequisites |
| Canfitpro | 18+ years old. First Aid/CPR/AED, Canfitpro membership |
| CPTN | 18+ years old. First Aid/CPR/AED |
| CSEP | 18+ years old. First Aid/CPR/AED, two years of university or college study |
| ISSA | 18+ years old. High school diploma, First Aid/CPR/AED |
| NASM | 18+ years old. High school diploma, First Aid/CPR/AED |
With all certification, you'll need to be at least 18 years old, and all except one Fit Chicks Academy) require current first responder certificates.
The US-based certifications, ISSA, and NASM also stipulate a high school diploma as part of their acceptance criteria.
When it comes to educational products and services, having a seal of approval from an authoritative body is a good form of assurance.
This usually comes in the form of accreditation.
However, curiously enough, Canadian fitness certifications don't require mandatory accreditation.
While most countries don't have government regulation on health and fitness practices, aside from a few notable examples like the UK, most places do have accreditation.
This is usually done by an independent body or organization comprised of a unified panel of experts and organizations that authorizes certification providers or at least gives them a thumbs up.
That isn't the case in Canada, where there's no mandate on accreditation.
Regardless, let's see what sort of endorsements or accreditations the certifications I'm reviewing might have.
| | |
| --- | --- |
| Certification | Accreditation/Endorsements |
| Canfitpro | NONE |
| CPTN | IDEA Fit/ACE |
| CSEP | IDEA Fit/ACE |
| Fit Chicks Academy | NONE |
| ISSA | DEAC |
| NASM | NCCA |
As you can see, none of the Canadian-based certification providers are accredited.
Two of them, CPNT and CSEP, are endorsed by IDEA Fit, the parent company of ACE or the American Council on Exercise.
This is a legit endorsement since ACE is one of the most widely regarded fitness organizations in the same league as NASM and ISSA.
Exclusive PTP CPT Offers



Gold Standard Cert

Most Popular Cert

Best Study Materials

A Good Option

A Good Option

Best CPT for you?

Speaking of NASM and ISSA, both are accredited as you'd expect.
NASM is accredited by the National Commission for Certifying Agencies or NCCA.
This is by far the most prominent accrediting commission for certifying agencies in America.
ISSA is accredited by DEAC, the Distance Education Accrediting Commission.
This commission specializes in approving institutes of higher learning that administer their educational services remotely, which is what ISSA is known for
Study materials are the resources that you'll need to get a grasp of the curriculum and required skills for your certification exam.
The quality and relevance of these materials are what contribute to how successful you'll be when it's time to face off with the final exam.
Of course, your dedication and diligence with studying is a factor, but what's the point of being good at studying when you don't have anything good to study?
So what counts as good study materials?
Well, there are a few things I look for in a good study kit, these include:
Course textbook
Course study guide or workbook
Practice tests/exams or quizzes
Multimedia learning content for increased accessibility
On-demand student support
I also look at the variety of packages on offer.
Usually, a certification will provide different package options with different amounts and types of materials included, all based on different learning styles and preferences.
For example, you'll have a basic package including the bare minimum, such as the course text and exam access.
Then you'll have an all-inclusive package which will have all the bells and whistles on offer, all priced accordingly, of course.
To give a clear representation of what I think about each cert's study materials, I'll be rating them out of 10.
| | |
| --- | --- |
| Certification | Study Material Rating (out of 10) |
| Canfitpro | 8 |
| CPTN | 6 |
| CSEP | 7 |
| Fit Chicks Academy | 8 |
| ISSA | 9 |
| NASM | 10 |
NASM takes the crown by having the most depth, variety, and options in its multiple study packages.
ISSA is close behind but falls short due to only offering a single package.
CPTN has my least favorite study materials offering, which excludes the exam and textbook.
Canadian PT Certification Cost
Cost is an important factor when choosing an educational service.
Your budget speaks as much as your preference, so finding a cert that's affordable as well as relevant to your goals is important.
As you can agree, cost should always correlate with quality, so something that seems expensive may be more value for money than something that costs considerably less.
However, in this section, I will be dealing with price as an isolated factor, so may the cheapest cert win.
Just so you know, all prices will be in Canadian Dollars, so to work out the price in your local currency, just run a quick check with the google currency converter.
| | |
| --- | --- |
| Certification | Cost of certification/qualification |
| Canfitpro | $489 – $622 |
| CPTN | $262.50 – $758.45 |
| CSEP | $260 per year/ $35 application fee. |
| Fit Chicks Academy | $1999.00 |
| ISSA | US$799.00 |
| NASM | US$899.00 – $2,699.00 |
NASM is the most expensive PT cert, although you can often catch a sweet discount. At the time of writing, all packages were on a 30% discount.
CPTN wins out the price wars with a cost of $262.50 for their cheapest and $758.45 for their all-inclusive.
The hours you'll need to put in vary from course to course.
It's worth knowing how much time each cert will require you to dedicate so that you can manage your time and pick something that fits your schedule.
In this category, the certification with the least time requirements will be the winner.
| | |
| --- | --- |
| Certification | Required Time |
| Canfitpro | 2-6 months on average |
| CPTN | 20 hours of practical training after passing the written cert exam |
| CSEP | 2 years |
| Fit Chicks Academy | 12 weeks |
| ISSA | 3-6 months |
| NASM | 3-6 months |
CPTN comes out swinging with the shortest overall certification timeframe, however, it may be subjective.
That's because no one would actually knock 20 hours of practical work out of the park in a single attempt, and you'll have to factor in the pre-exam prep.
Regardless, I still think it would take less than 12 weeks.
CSEP has the longest timeframe simply because you will need to have 2 years of undergrad studies under your belt as a prerequisite.
The course itself shouldn't take you more than a couple of months, but collectively, a CSEP cert is worth two years of commitment.
Popularity and Recognition Rating
"Life isn't a popularity contest" is something that unpopular people say.
And when it comes to the education and certification you receive in becoming a certified PT in Canada, popularity, and recognition play a role.
Generally speaking, clients and prospective clients don't care much about which certification you have, and in many cases, they don't even care whether or not you're certified.
But guess who might care? Your peers and potential employers.
These are the people who will pave the way for you to have a career, and to them, credentials matter, and the reputation of your credentials also plays a role
Popularity, in this case, is a qualitative impression and not a quantitative measurement
So for you to understand the popularity and recognition of certification, I've come up with my own scale from 1 to 10.
| | |
| --- | --- |
| Certification | Industry Recognition Rating |
| Canfitpro | 10 |
| CPTN | 9 |
| CSEP | 8 |
| Fit Chicks Academy | 8 |
| ISSA | 10 |
| NASM | 10 |
Canfitpro is by far the most recognized name in fitness credentials in Canada, with ISSA and NASM being two of the most reputable cert providers in North America and possibly the world.
The others in this list are also fairly popular which is why they are included in my review, but they are not quite as prominent as our top 3 in this category.
Canfitpro
As the nation's leading name when it comes to Canadian personal training certifications, Canfitpro already scores big on reputability, meaning simply by association, you can leverage your credentials for better opportunities.
With a great suite of study materials and a reasonable price tag, there's little reason to overlook Canfitpro.
Its only shortcoming is the lack of accreditation, which is common with all Canadian fitness certifications.
I'll give Canfitpro a final rating of 9/10.
CPTN
CPTN has a good reputation in the local Canadian fitness scene, although not as highly regarded as Canfitpro.
Their lack of accreditation is a drawback in my book, but in face of the fact that Canadian certs are generally not accredited, I'll let it slide.
Where I do see a problem is when it comes to the quality of study materials.
The options are limited and the package you buy isn't inclusive of the essentials, which have to be purchased separately.
7/10 for CPTN
CSEP
CSEP is an excellent choice if you want to take your fitness career to a level of expertise that allows you to work with high-performance, sensitive population groups.
Simply by virtue of the required two years of undergrad studies, you can already tell that this one is for serious trainers.
If you're not looking to be a serious, authoritative, top-tier expert, then this probably isn't for you.
That in my opinion is a minus because it limits inclusivity.
That gives it an 8/10
Fit Chicks Academy
Fit Chicks Academy brings a lot to the table and carves out a niche that needs to be filled.
Although fitness certifications are neutral on gender, the need for female-centric approaches to health and fitness is undeniable, and Fit Chicks Academy presents itself as a good way to grow as a professional in that realm.
The focus on a specific segment of the population, as welcome as it is, is also very limiting, making FCA not very inclusive as a result.
Although that's the whole point, I'll have to take some points away since this review is for all fitness professionals.
That's an 8/10.
ISSA
ISSA is known for its incredible course material and online delivery.
They also have a great reputation, especially with their CPT certification, which is what we're looking at.
Their study package only comes in one flavor, but it gives you all you need and more in a single package, including career support for your training business.
ISSA is accredited, giving it a leg up on many of the locally-based cert providers.
My score for ISSA is 9/10
NASM
NASM is one of the best options for personal trainer certification programs.
They provide some of the most comprehensive training, which is exemplified in their CPT cert study program.
They also have the best study materials option, in my opinion, allowing you to choose from 4 different options.
The NASM brand is also easy to leverage and is sure to get you noticed by most employers in the fitness industry.
NASM is the most expensive package, which causes them to narrowly miss a perfect score, giving them a 9/10
Frequently Asked Questions
References
https://www.fitchicksacademy.com/
https://www.cptn.com/About/about.htm
https://www.ideafit.com/history/
https://csep.ca/csep-certification/csep-professional-standards-program-cpt/
https://www.canfitpro.com/personal-training-specialist/
https://www.issaonline.com/company/