Hey everybody, and welcome to PT Pioneer.
This is your ultimate career guidance portal for the fitness industry and fitness professionals.
In this article, I'll be giving you a definitive step-by-step guide on How To Become A Personal Trainer In The UK
To that end, we will be looking at the following:
The UK fitness market
Qualifications and certifications
Insurance
Salary and Income
These steps and concepts will help you understand how to make it as a PT in the UK, but first, I'd like you to take this quiz.


This quiz will provide personalized insight on which cert is best for you.
And with that said, let's get right into it!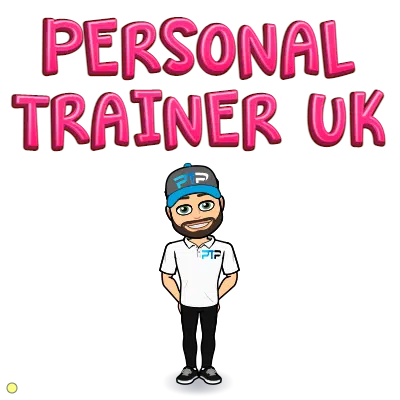 Step 1: Understanding The British Fitness Market
First thing first, understanding the environment of a professional fitness instructor in the UK.
One thing I feel is necessary in-line with that is understanding the UK as a country.
The UK is a small group of unified territories under one sovereign national status.
Kind of like the United States but on a much smaller scale, and instead of states, the UK is comprised of kingdoms.
These kingdoms are England, Scotland, Wales, and Northern Ireland.
Each of these four territories has its distinct geography, culture, and socio-economic profile.
You'll need to understand the distinct socio-economic profiles of the 4 British territories to begin to tap into the British fitness industry.
First, the UK is the world's 5th largest economy, with the Kindom of England being its main hub.
The UK's capital London is located here and is one of the most renowned cities in the modern world.
Scotland, Wales, and Northern Ireland also contribute to the nation's status, albeit to a lesser extent.
Now for the fitness industry itself, the UK is one of the titans of the global fitness sector.
According to statistics by runrepeat.com, the UK pulls in around $6.17 billion in gym industry revenue.
This puts it in second place, tied with Germany.
Regarding the number of gyms, the UK has 7,239 fitness centers.
That means the UK has the world's 6th most gyms and fitness centers.
This is great when considering potential employment opportunities.
Some other interesting statistics when it comes to the UK's fitness industry include:
| Statistic | Value | Global Position |
| --- | --- | --- |
| Total Gym Members (millions) | 10.39 | 3 |
| Gym member penetration rates (% of the population) | 15.6 | 8 |
| Members per gym | 1435.28 | 8 |
| Annual revenue per gym ($) | $852,357.00 | 5 |
With these statistics in mind, you can tell that the UK has a thriving fitness industry primed for passionate, determined, and hard-working professionals to capitalize on.
However, for all it's worth, the UK does face a few challenges.
It has a relatively high obesity prevalence of 28%.
While this is lower than other English-speaking Western developed countries such as the US and Australia, it's still a cause of concern from a health and industry perspective.
The reason it's an issue from an industry perspective is the fact that public health statistics often correlate with the state of the health and fitness market.
The healthier a population is, the more likely they will purchase health and fitness goods and services.
Considering that, it's fair to assume that the UK could have an even more thriving fitness sector if the obesity problem were alleviated.
Step 2: Get Your Personal Trainer Qualifications
Now that you have a basic understanding of the local fitness market in the UK, the next step is getting your personal training qualification.
Most of my discussions on certifications and qualifications on PT Pioneer have been based on North America, specifically the UK.
But as we travel across the planet, we see that different countries have different standards, regulations, and implementations of qualifications in exercise and sports science.
For instance, Australia has a universally standardized set of certifications, the nationally recognized qualifications you need to work as a PT there.
The UK follows a very similar system.
To qualify and gain authorization to work as a fitness instructor in the UK, you must complete the Level 2 Gym Instructor Qualification and the Level 3 Personal Trainer Qualification.
Exclusive PTP CPT Offers



Gold Standard Cert

Most Popular Cert

Best Study Materials

A Good Option

A Good Option

Best CPT for you?

These are the nationally recognized qualifications for instructor courses in the UK.
The level 2 cert allows you to be a group fitness instructor with accreditation in one of the numerous gyms dotted across the UK.
However, this doesn't authorize you to develop and administer fitness programs and work with one-on-one clients.
You will need to get the Level 3 Personal Trainer Qualification.
These certification courses are administered by various providers, which I have covered in detail in a separate article.
All UK-based fitness programs should be accredited by the Registry of Exercise Professionals (REP'S) to allow you to be eligible for work in the industry.
This accreditation awarding body also allows you to join as a registered member.
Besides completing your PT course, other considerations include having your first responder certifications in place and current.
These include your first aid and CPR certifications.
You'll need these as prerequisites for your personal training courses and insurance purposes.
Speaking of which, insurance is another important consideration.
Step 3: Register for Insurance and Professional Membership
Public liability insurance is a very important consideration when conducting services as a PT.
As you can imagine, physical exercise presents a set of risks.
Injury and medical complications can easily arise due to or during training, and when such incidences occur, you will want some peace of mind.
That's why as an early consideration, you should apply for insurance.
Insurance can be obtained through various providers of public and professional indemnity cover.
One quick way to get the most comprehensive and industry-relevant cover is to sign up as a member of the National Register of Personal Trainers or NRPT.
This insurance covers incidences very specific to the job of personal training, including accidents resulting from combat sports training.
You'll also have access to medical cover, equipment cover, and income protection.
Aside from the insurance access, joining the NRPT places you in a directory of other fitness professionals, allowing prospective clients direct access to your profile.
This gives you the benefit of cutting out some of the admin that comes with promoting your services to prospective clients.
Other benefits of NRPT membership include the following:
Exposure to 40,000+ searches
The unique online profile, which you can modify to fit your current brand image
Access to marketing resources
Offers and promotions
An easy-to-navigate user dashboard
Deals and discounts with gym equipment and sporting goods suppliers.
Becoming a member of the NRPT isn't mandatory, but for only £110/year, it's not a bad deal for what you're getting.
Another governing organization you can join is the Registry of Exercise Professionals, or REP's, which I mentioned earlier as the accrediting commission behind UK fitness certifications.
REPs, in association with CIMSPA, is pretty similar to NRPT in that it offers its members insurance, educational resources, and exposure through a PT directory.
Also, not mandatory but highly recommended; REPs/CIMSPA is a register of exercise professionals, and it only costs £30/year to register.
Step 4: Determine your Salary and Income Potential
As with any job or career path, you'll want to know how much you stand to make.
Being a personal trainer can be a lucrative venture, but as I'll explain later, where you are is an important factor.
In this case, how does being a PT in the UK bode for your pockets?
According to statistics from glassdoor.com, the average UK-based PT earns roughly £30,627 / year, equivalent to about $43k.
This is for level 3 certified instructors, while level 2 instructors earn an average of £17,579, the rough equivalent of $25k.
Compared to US personal trainer salary figures, the UK pales.
For example, in the US, PTs earn an average of around $61k annually.
But as I mentioned earlier, your location is one of many pivotal variables.
Location
Location influences the cost of living, ultimately giving your income value.
No matter how much you earn, it's only worth how much you'll need to spend.
When comparing PT salaries across the pond, while the UK has a lower figure, it is also a cheaper part of the world compared to its former colony, the US.
According to Investopedia, the UK is 0.49% cheaper than the US overall and more than 22% cheaper for housing.
Even when looking at London and New York, arguably two of the most renowned cities in the world, London is the cheaper one of these mega metropolises.
It's also the city where you'll earn the most as a PT, with an average annual salary figure of £32,500.00 ($46k), higher than the national average.
Exclusive PTP CPT Offers



Gold Standard Cert

Most Popular Cert

Best Study Materials

A Good Option

A Good Option

Best CPT for you?

Other factors that affect salary include your qualifications, of course.
Qualifications and Personal Trainer Courses
While Level 3 is the only recognized qualification to be a self-employed, fully-fledged certified personal trainer in the UK, setting yourself apart from the crowd truly means leveling up your credentials.
When you specialize in unique and specific fields within fitness, you can diversify your opportunities in fitness instructing and, thus, your revenue streams.
This means working with special populations such as:
post-natal
youth training
training people with chronic conditions
training seniors and the elderly
training high-performance athletes
I'll examine specializations in special populations' fitness training in another article. Still, for now, it's good to bear in mind that your qualifications will profoundly impact your professional development and ability to access new opportunities.
You can also specialize in disciplines such as yoga, pilates, kettlebells, and strength & conditioning.
Experience
One last thing I wanted to discuss when optimizing your salary potential is experience.
Unlike the other factors I've discussed, there isn't any way to shortcut your experience level.
It simply takes time, and staying in the game is the quickest way to build your experience.
Cultivating a good reputation with a strong track record of reputable service is how you can make your years in the fieldwork for you.
Experience isn't just about the development and cultivation of skills, it's also about credibility.
Being known as someone with loads of experience is sometimes enough to guarantee a deal.
It's a preselective indicator of trustworthiness, reliability, and capability.
Step 5: Time to Get A Job
Now that you are qualified and have a good idea of what the market looks like and your income potential, it's time to go on the hunt for employment.
As a qualified PT, your ultimate goal is probably to set up your own business and create a brand and niche services.
While this should be your end game, you also want to build off a stable foundation.
That's why I advise full-time or even part-time employment at a health club to start things off.
That way, you'll have a good base to carry you through the initial phases of your career.
Being employed allows you the benefit of a fixed guaranteed income and numerous employment benefits, as you can imagine.
It's also a good way to learn the ropes in accessing and working with clients, learning the necessary protocols and methodologies for physical activity, building a solid reputation, and understanding different fitness goals.
Jobs in this regard would come in the form of working at gyms or fitness clubs, in hospitality at resorts, hotels, or cruise liners, or even with organizations such as schools and colleges.
Your ideal scenario would be working in a facility run by one of the major commercial gym franchises in the UK.
Some of the top gyms in the UK include:
David Lloyd
Virgin Active
Pure Gym
The Great Outdoor Gym Company
Hussle
Many of these gyms will have landing pages or recruitment portals on their websites which you can follow up on and apply for an interview.
You could also walk into your nearest center and inquire about openings. 
That way, you can get a hands-on idea of the work environment and what would be required of you as a trainer.
Another option is through membership with REPs or NRPT, which I've covered previously in this article.
Aside from the insurance and continued education services, these organizations also create a directory of personal trainers with customizable profiles allowing you to put your best foot forward.
Many recruitment portals and job platforms, such as LinkedIn and Glassdoor.
Most Personal Trainers are self-employed, so what's the best way to do it?
Well, considering you have your business model and branding ready to roll, your main responsibility is getting new clients.
Since you won't have exposure to the influx of traffic, you'd experience working from a gym; your ability to secure new clients will fall squarely on your ability to market and sell effectively.
I mentioned having your PT profile in a directory to put yourself out there.
Just don't rely on directories to get work. Search queries for PTs aren't amazing, and it's best to use directories as an added resource to a robust client procurement strategy.
Social media is another great way to engage with client prospects in a way that excites them towards buying your services.
If done correctly, social media can be your primary, if not the sole, method of acquiring new clients.
Another powerful way to bring in and convert more prospects is through word-of-mouth and reviews marketing.
People are very susceptible to adopting goods and services that others have used with positive outcomes.
Having an easy-to-access and read review platform allows consumers to eliminate most of the anxiety many people face when purchasing.
This is a principle called preselection bias and works in two ways.
The first way is that by engaging with products that have already been tried and tested by other members of the general population, clients have the immediate assurance of your effectiveness and reliability as a PT.
The second way is through aspirational marketing. When something seems cool and trendy, such as your well-reviewed services, others will be more likely to buy in to experience the same level of premium aspiration as those before.
Gaining clients this way is even further optimized through word of mouth and referrals.
Referrals cut straight to the point since online reviews can open themselves to scrutiny.
Online reviews can easily be fabricated, and many people are aware of this, but the words of a trusted individual are typically seen as authentic.
Other Considerations
Online Coaching in the UK
Online coaching has taken off over the last decade and is steadily becoming a dominant revenue option for many industries, including fitness.
As a fitness instructor in modern times, having an online business component is essential to the growth of your personal trainer career.
Most people are glued to some digital, online device, mainly a smartphone.
Many traditionally real-world services, such as shopping, transport, and even accommodation, are now significantly online.
Similarly, it would be best if you had your Personal Training business angled toward an online market.
Your marketing, sales, and delivery will do well online, and as an online PT, you open up so many options in terms of service offerings and revenue channels.
The typical tasks you would conduct as an online fitness instructor include:
Assessment of new clients
Custom workout program development and delivery
Virtual coaching via live remote video interfaces (Teams, Zoom, Skype)
Telephonic or text-based consultation, follow-ups, and feedback sessions.
Working online also allows you to manage your client profiles more efficiently, owing to the numerous client relationship management tools on offer or CRMs.
Such tools allow you to catalog, customize and automate many tasks you would have to conduct with real-world clients.
Some of my most recommended CRM tools for personal trainers include:
Trainerize
My PT Hub
Exercise.com
Nudge Coach
PT Distinction
True Coach
PT Minder
All of these come with various features and pricing packages, so it's best to evaluate which would be the best for you.
Nutrition Coaching
Gains are made in the kitchen, as the adage goes.
This is true from a client's perspective because while exercise is the key to health and fitness, nutrition is the door.
This notion is also true from your perspective as a coach and trainer.
That's because the results your clients will achieve through a correct nutritional approach will speak volumes for the quality and reliability of your services.
I suggest significantly focusing on nutrition in your business model as a PT in the UK.
As mentioned earlier, the UK does have an obesity rate that's less than ideal, so to have a stand-out PT brand, you'll want your clients to experience outstanding results achievable by combining good exercise with good nutrition.
Conclusion
The UK has one of the most promising fitness markets in the world, with revenue statistics and opportunities that make being a PT a profitable venture.
This is probably the most in-depth guide on becoming a personal trainer in the UK you will come across; if you have any lingering questions or suggestions, please drop them in the comment section or check out the FAQs below.
FAQ
What qualifications do I need to be a personal trainer in the UK?
To generally work in the fitness industry, you need a Level 2 Gym Instructor Qualification.
This allows you to conduct gym instruction on a group fitness level, but you will need the Level 3 Personal Trainer Qualification to be an independent personal trainer.
How long does it take to become a fitness trainer in the UK?
Between six weeks to six months, depending on whether you do part-time or full-time courses and the course provider you qualify through.
How much does it cost to become a personal trainer in the UK?
Prices vary based on the course providers, but anything up to £3,000.
Can I move to the UK as a personal trainer?
Yes, after you've met the eligibility requirements for work-permitted immigration and have the necessary personal trainer certification.
How long does it take to become a personal trainer in the UK?
It can take between 6 months and a year.
What is the salary of a personal trainer in the UK?
An average of about £30,627 / year.
References
https://runrepeat.com/gym-industry-statistics
https://www.investopedia.com/ask/answers/100214/what-cost-living-difference-between-us and uk.asp#:~:text=Overall%2C%20the%20cost%20of%20living,lifestyle%20in%20New%20York%20City.
https://www.softwareadvice.com/za/personal-trainer/
https://www.glassdoor.com/Salaries/london-personal-trainer-salary-SRCH_IL.0,6_IM1035_KO7,23.htm