Coach Tyler here!
Thanks for taking the time to read another one of my blog posts. I love researching important developments in the fitness world, bringing you the information that I think you need to know.
I also love speaking from my experience as a personal trainer. Believe me when I say that the fitness world continues to grow phenomenally as more and more people start to take their health seriously.
And the easiest way to change your life is by looking after your body, watching what you put into it, and adding some exercise to your daily routine. After all, the heart is a muscle, and beating it a little faster will benefit it.
In this blog, I want to investigate the career specializations that you can have as a personal trainer.
You certainly don't need to work in a gym, waiting to help clients that need your guidance, that's for sure. This career path has literally exploded with opportunities, and many personal trainers are choosing a specific area as their niche to make their mark in. Of course, most of them will require more studies as they are specialized, some taking a few months and others a couple of years.
But let's take a look at a few that I find fascinating.
I also highly recommend that you take the quiz and find out which certification is best for your career goals.
As A Personal Trainer, The Opportunities To Specialize Are Huge!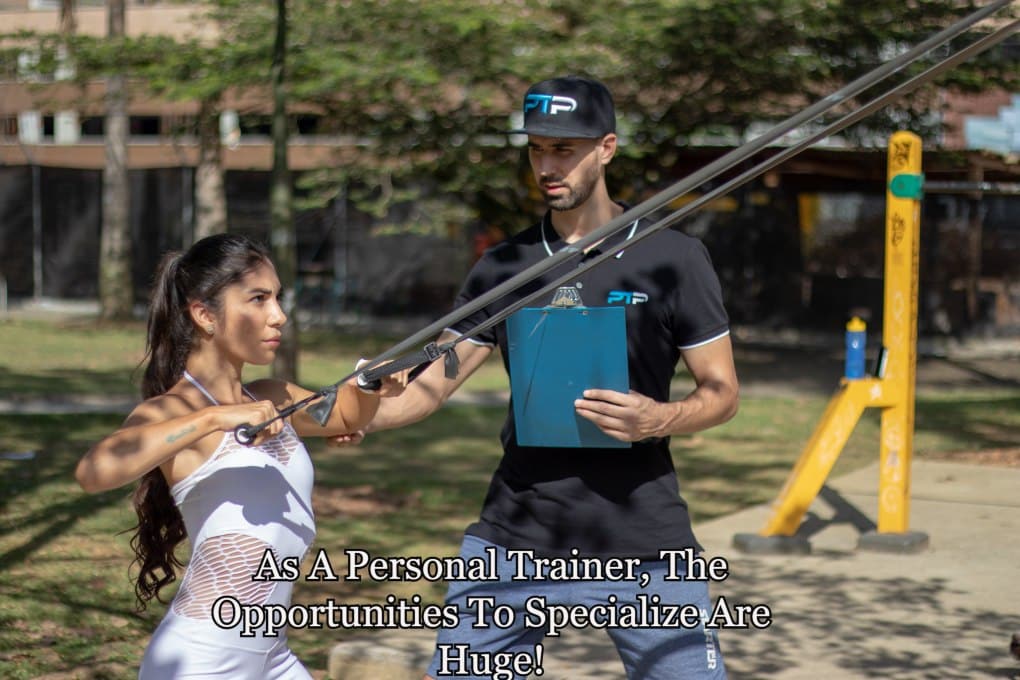 Variety and opportunity. That's what I love about the world of a personal trainer.
There are just so many doors open to you. Of course, many of us get accredited as personal trainers so we can be our own bosses. And that means working independently by securing clients we guide in one-on-one sessions. And it's a great way to help others and to make a living, that's for sure. But if you are looking for something different to specialize in, carry on reading!
Because today, we will look at a range of specializations that are open to you as a personal trainer.
These are just some of them:
Strength and conditioning coach
Group exercise instructor
Fitness manager
Senior fitness specialist
Youth fitness specialist
Weight loss transformation specialist
Bodybuilding specialist
Corrective exercise specialist
Health Coaching
So let's take a look at each specialization in turn
Strength & Conditioning Coach
The first specialization I want to cover that personal trainers can consider is that of the strength and conditioning coach.
This area has come to the fore over the last number of years, especially as people look to improve the overall strength of their muscles and bodies to improve their performance. At all pro sports franchises, you can rest assured that you will find plenty of strength and conditioning coaches.
Exclusive PTP CPT Offers



Gold Standard Cert

Most Popular Cert

Best Study Materials

A Good Option

A Good Option

Best CPT for you?

In other areas, a personal trainer specializing as a strength and conditioning coach can gain employment. They are becoming a popular addition to high school sports staff. You will find them at colleges and outside educational institutions, for example, at a wellness center or corporate gyms.
But they are making a move into personal fitness as well. In fact, sports enhancement classes are becoming increasingly popular at local gyms, and these are generally run by strength and conditioning professionals.
To become a strength and conditioning coach, you must be accredited over and above your regular personal trainer certification. There are many excellent institutions that I would recommend for this certification, include:
National Academy of Sports Medicine's Performance Enhancement Specialist
National Society of Collegiate Scholars Certified Strength and Conditioning Specialist (perhaps the best one out there)
International Sports Science Association's Strength and Conditioning Specialist
These are just three excellent examples. Read more about them in my "How To Become A Strength And Conditioning Coach" blog post here.
Group Exercise Instructor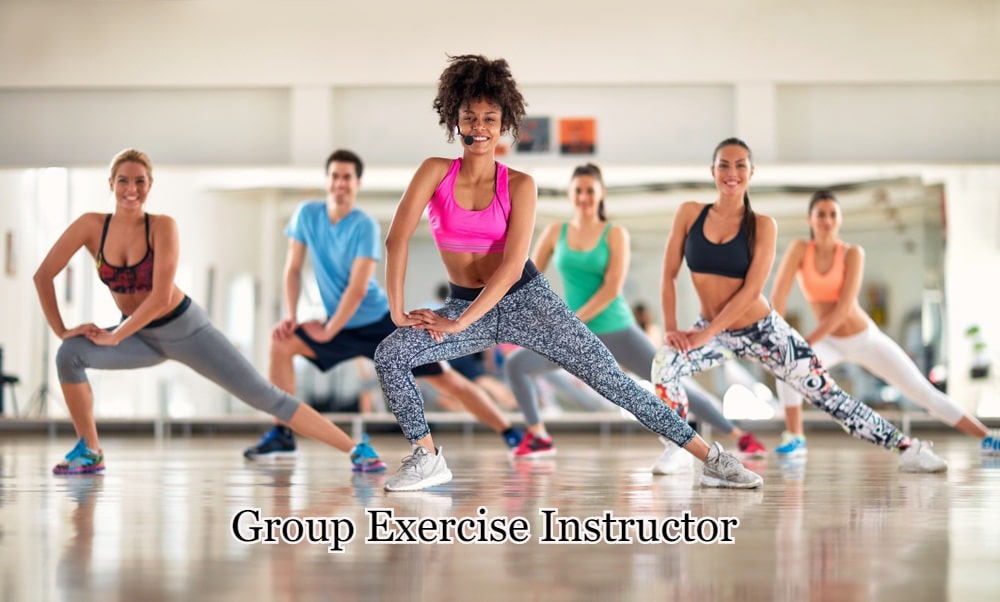 For some personal trainers, the idea of working with groups of people appeals more than working in a one-on-one situation. If that's you, you might consider looking to specialize as a group exercise instructor.
And when you've been at your local gym working out, you can see the demand for group exercises. The growth in this area of fitness has been nothing short of phenomenal.
While it all started with aerobics, group exercise options have exploded over the last decade. There are so many more to choose from nowadays, including:
Spinning
Yoga
Pilates
High-Intensity Interval Training
Dance Fitness
Water Aerobics
Crossfit
Boxing/Kickboxing
Boot camp
And more…
The thing about a group exercise instructor is that it's not only about leading the classes. There is so much more to this career choice.
Of course, there is plenty of planning involved – somebody has got to get those classes scheduled perfectly so nothing overlaps – as well as the fact that you have to play the role of a motivator.
And you will deal with clients daily. These range from regulars to newbies. It's about working out in which classes they will benefit most, ensuring that people stay motivated, and more.
If you think that working in the group exercise field is for you, you can look into one of these certifications offered by some of the best online training companies in the United States. I would recommend the following:
ISSA Specialist In Group Fitness
ACE Group Fitness Instructor
ACSM Certified Group Exercise Instructor
Why not take a look through my group fitness certification blog post for even more options?
Fitness Manager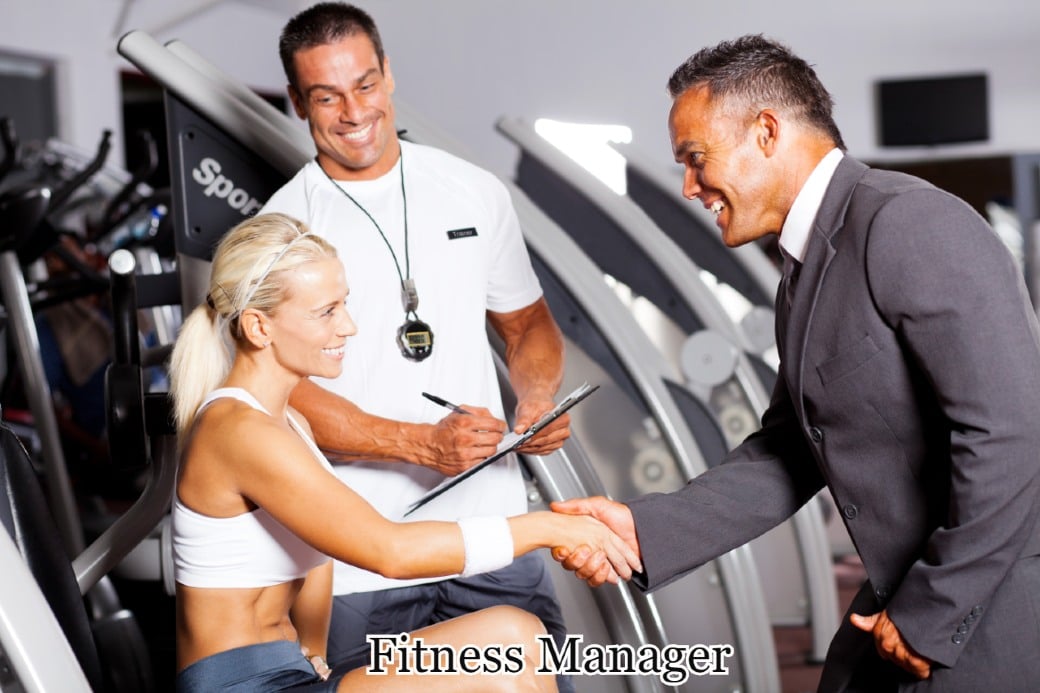 If you like pulling the strings, running the show, and managing others as a personal trainer, you could specialize as a fitness manager.
Now you've spent plenty of time in a gym or fitness center. And you know the hard work behind the scenes to ensure it runs like clockwork. All that is under the auspices of a fitness manager.
Things like staff recruitment, membership, sales and marketing, finances, and scheduling are just some tasks a fitness manager will handle daily. It's about keeping the inner workings of a fitness center running as smoothly as possible, helping to make the gym experience something that clients love and want to return to.
Exclusive PTP CPT Offers



Gold Standard Cert

Most Popular Cert

Best Study Materials

A Good Option

A Good Option

Best CPT for you?

It's an interesting job, that's for sure, with plenty to keep you occupied. Today, most employers will require a bachelor's degree in the field of exercise science or perhaps even some form of business studies. And, of course, your personal trainer certification will also help.
Senior Fitness Specialist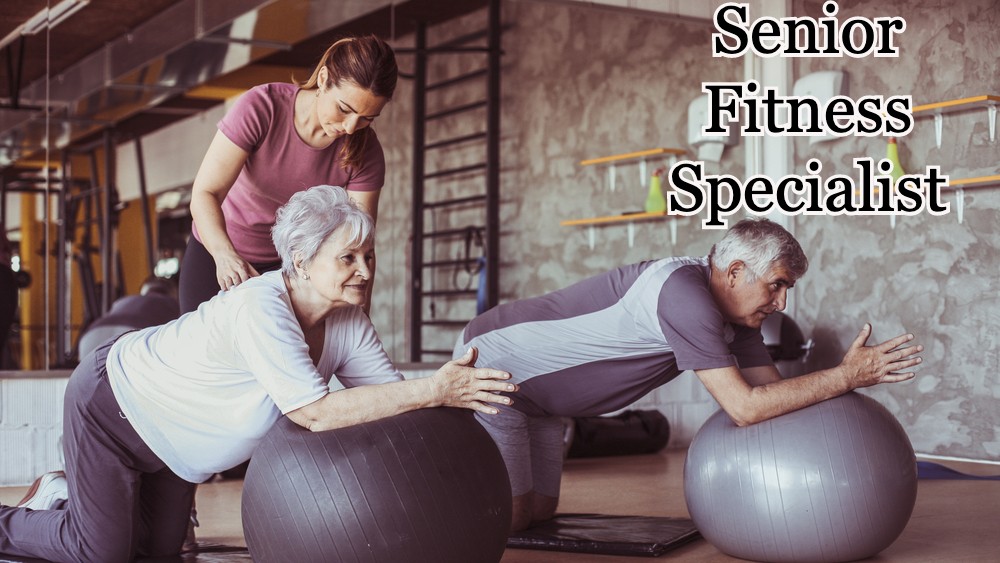 Senior fitness is certainly a growing market in the fitness world. More and more people continue to go to the gym, even as they reach their retirement years. It's because they know that keeping their body fit and healthy is a huge benefit as they age.
And as a personal trainer, senior fitness is definitely a niche that many choose to specialize in. While most personal training certifications will cover special groups, including seniors, it's important that if you want to specialize in this field, you need to get accredited further.
That means taking the time to get certified as a senior fitness specialist. This will enable you to:
Draw up fitness plans with seniors in mind (that means finding the right exercises depending on any health conditions or injuries they might suffer from)
Design specific cardio, strength, and other fitness programs, particularly with seniors in mind
Understand chronic conditions that seniors might suffer from and build fitness plans around them
Properly assess new senior clients' overall fitness.
Learn to motivate seniors
If this is the path you see your career taking as a personal trainer, there are many excellent certifications that you could consider. These include:
ISSA Senior Fitness Certification
NASM Senior Fitness Specialist
ACE Senior Fitness Specialist
Youth Fitness Specialist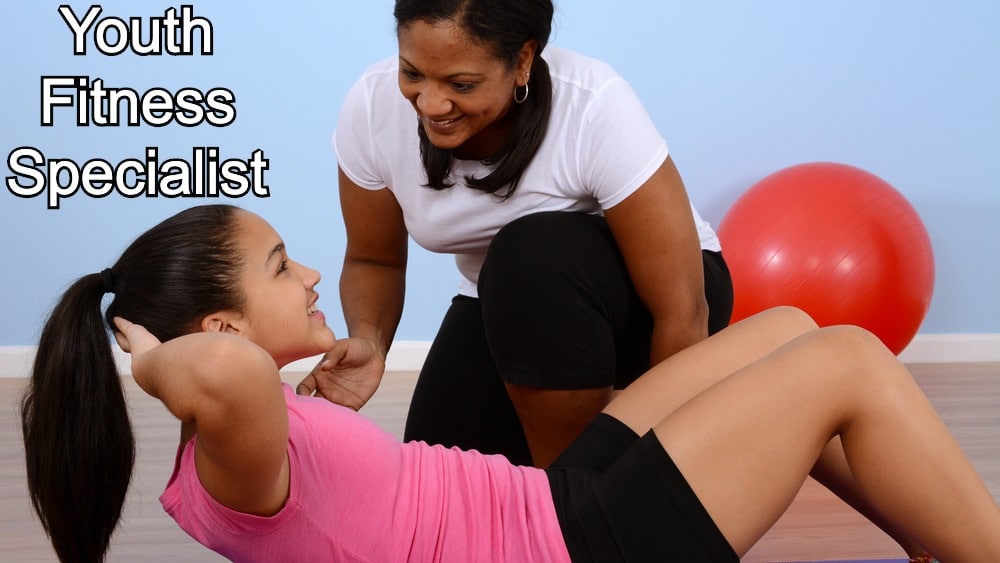 On the opposite end of the scale, another specialization you might consider is working with youth specifically. And if you love working with kids, this might be the perfect niche in the personal training world where you could excel.
There certainly is a demand for youth-focused exercise programs. That's because around 18.5% of children and older kids in the United States are considered to be obese. That's 13.7 million, according to the Centers for Disease Control and Prevention.
With kids leading a far more sedentary life than they did two decades ago, these numbers will just increase. But thankfully, many parents and kids themselves understand the need to exercise more.
But there is even more scope in this field. For example, your clients can include kids who take their sport extremely seriously and want to take their strength and conditioning to the next level.
Remember, you are working with every changing body here. Clients will certainly evolve as they train with you, and not only from a strength or fitness point of view!
Many of America's top training organizations offer youth fitness specialist certifications. Some to consider are:
ISSA Youth Fitness Certification
ACE Youth Exercise Specialization
NASM Youth Exercise Specialization
Weight loss Transformation Specialist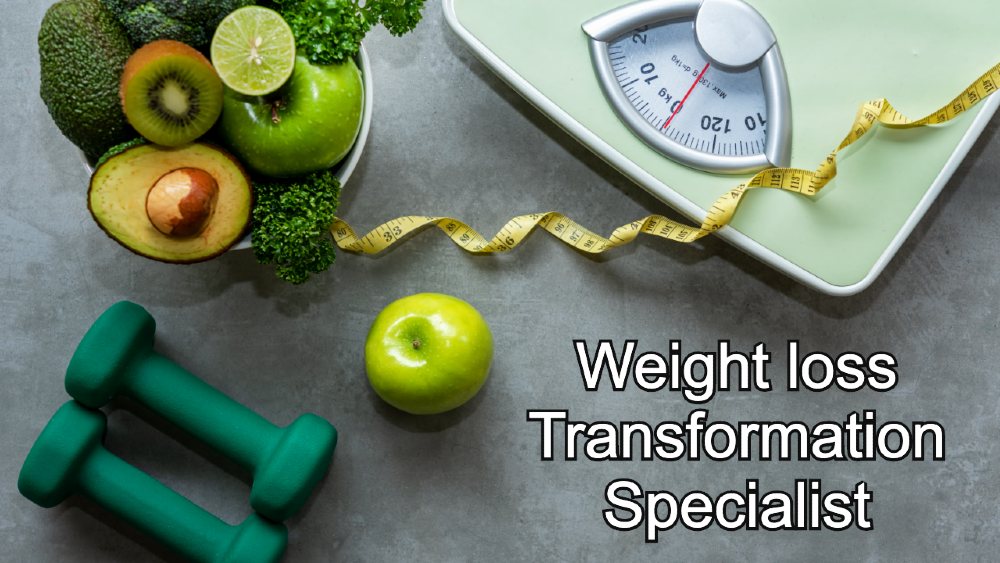 Many people start their fitness journey because they are overweight and want to regain their lives. Carrying extra weight can really put a strain not only on the heart and lungs but also on our muscles and joints.
Many personal trainers opt to specialize in helping overweight people lose pounds and keep them off by devising specific exercise programs for them. And it's mental, too, as you try to find the causes of why clients overeat.
This is undoubtedly one of the most rewarding parts of personal training.
It's not only about devising the right program for each individual but also about keeping them motivated and instilling a behavior change, even when they want to give up.
And the reward? When clients reach their goals, they are changed for life!
If this is an area where you see yourself excelling as a personal trainer, consider one of these certifications.
ISSA Transformation Specialist Certification
NASM Weight Loss Specialization Certification
ACE Weight Loss Specialist
Bodybuilding Specialist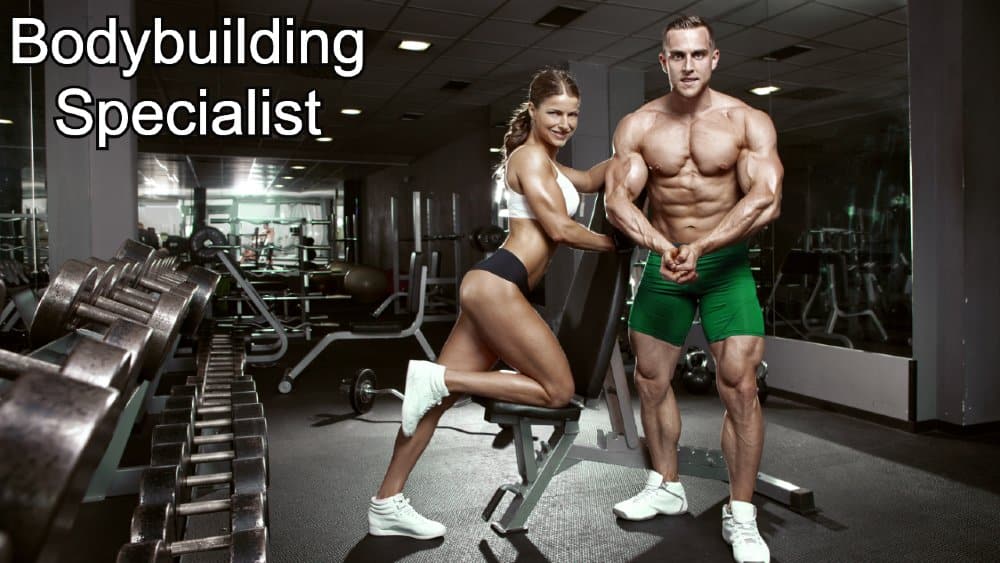 You see them at every gym in America. Those ladies and gents who love to pump iron want to build their physiques and ultimately have the ultimate body possible.
To reach that point, they often turn to personal trainers specializing in bodybuilding, especially if they prepare for bodybuilding competitions.
A bodybuilding specialist can guide their clients in the best exercises to target various muscle groups and optimize overall muscle size. And all that without overtraining, which could cause significant injuries. It also includes knowledge of nutrition and supplements.
ISSA Bodybuilding Specialist is one of the only certifications specializing in this area.
Corrective Exercise Specialist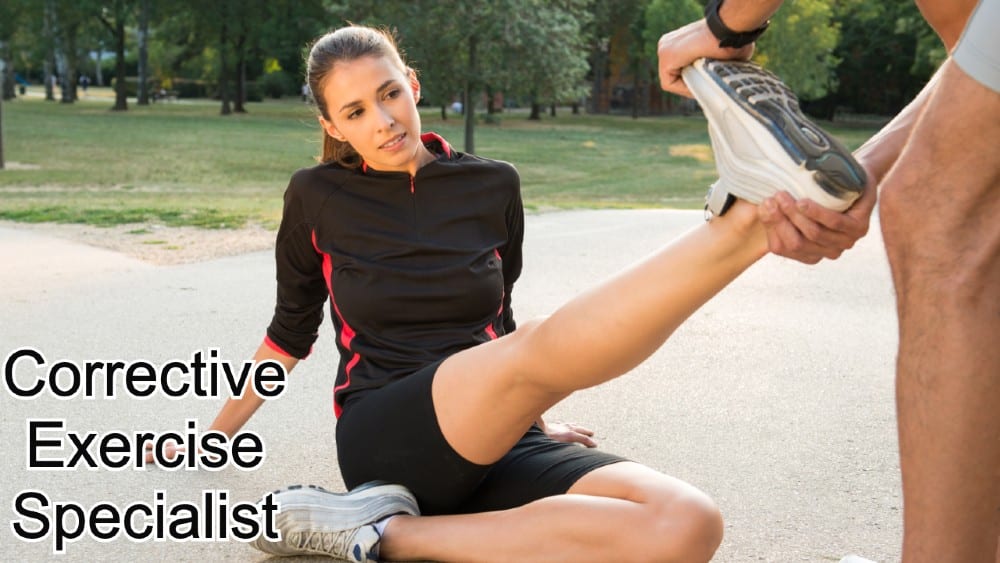 Specializing in corrective exercise means helping to keep your personal training clients injury-free. That's because, as a corrective exercise specialist, you will learn how to assess clients in a new way, finding out weak points in their muscles and movements and designing relevant and effective exercise programs to help them overcome any potential problems.
In my book, the three top corrective exercise specialist certifications are:
NASM Corrective Exercise Specialist
ACE Corrective Exercise Certification
ISSA Corrective Exercise Certification
Health Coaching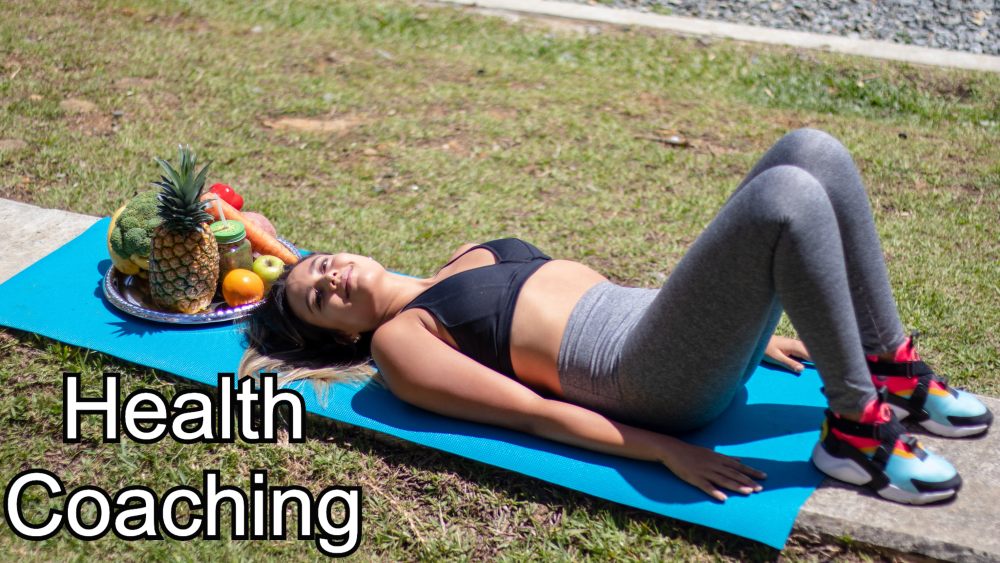 By using a holistic approach, a health coach can help a range of clients towards a better life. They do this by changing habits and instilling the need to make the right choices to ensure a happier, healthy life.
A health coach can help someone improve their lives in many ways, but all from a health point of view. For example, a health coach can help to quit smoking, fight chronic diseases through lifestyle changes, and more.
In terms of health coach certifications, here are a few to consider:
ACE Health Coach Certification
NSHC Health Coach Certification
The Wellness School of Coaching Certification
The Duke Integrative Health Coach Program
Last Words…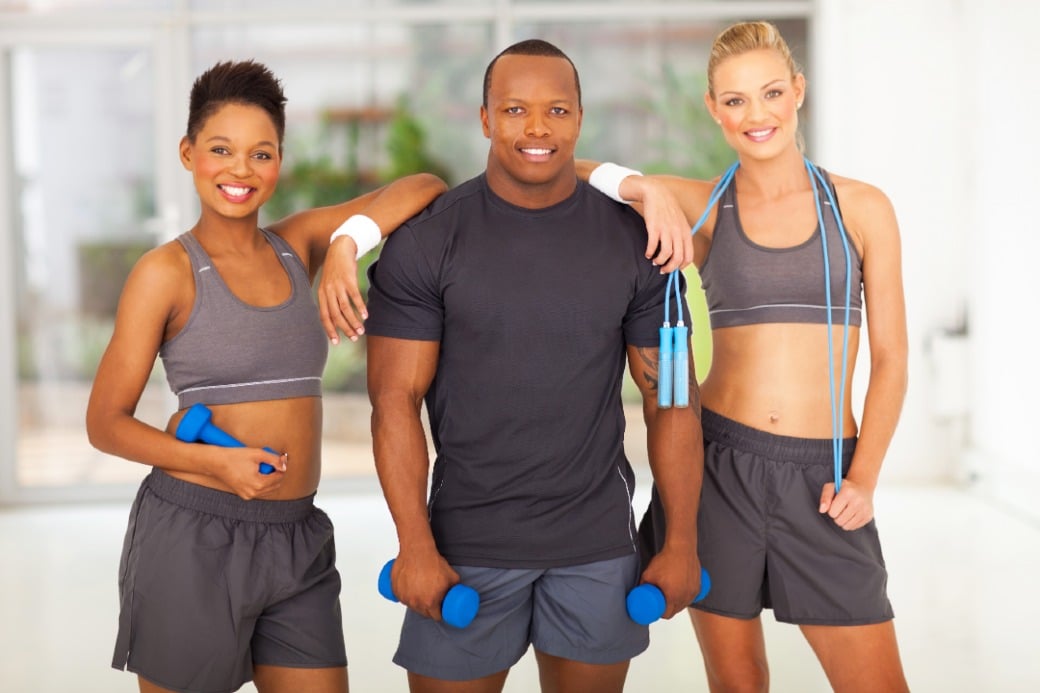 Well, there you have it. I hope you have enjoyed this post on specialization options that a personal trainer can look at when wanting to further their career. I am sure at least one of these pricked your interest.
It's always nice to know that should you wish to advance your career in the fitness world even. Further, there are plenty of ways to go about it. And bettering yourself throughout your career is always a good thing, right?
As always, if you have any questions, please don't hesitate to leave me a comment below.
Cheers!
References