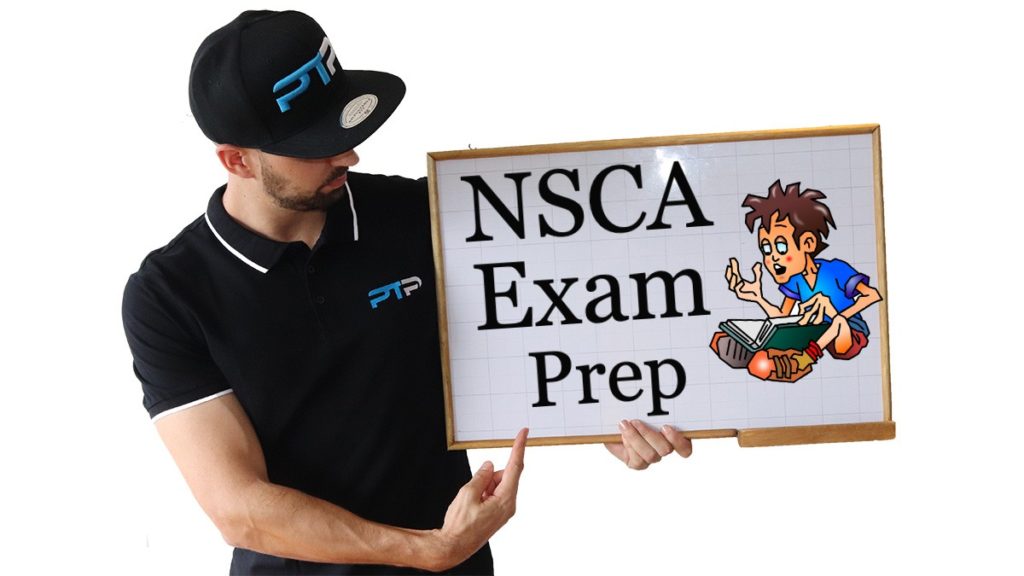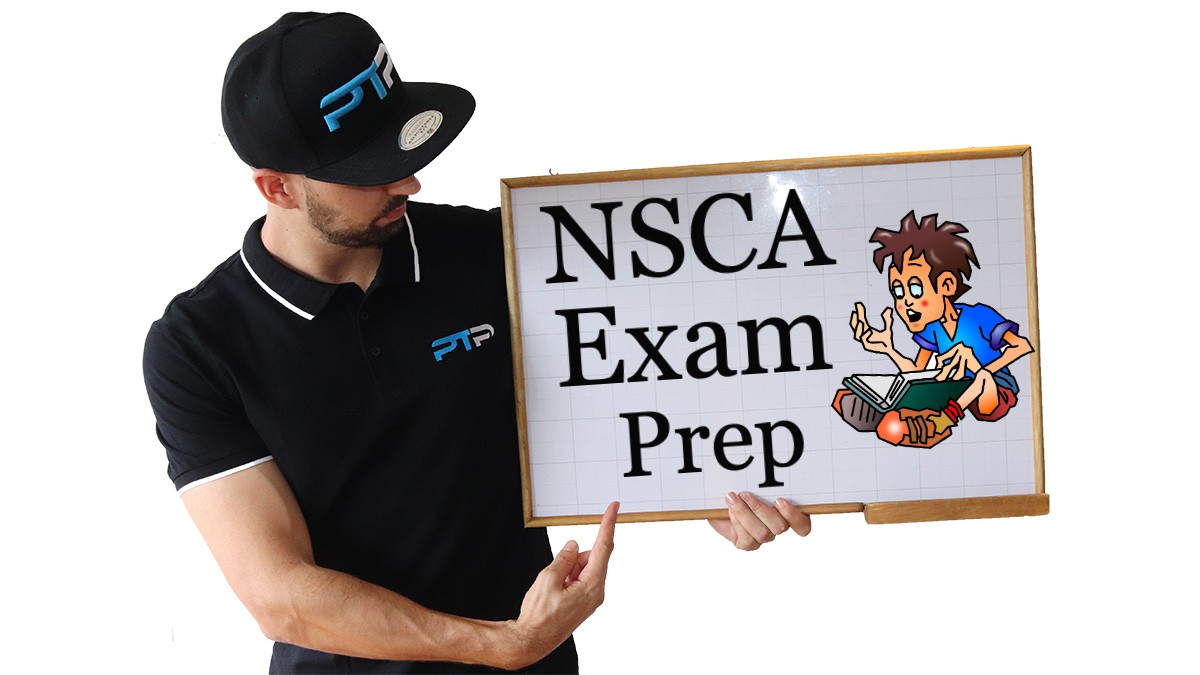 The National Strength and Conditioning Association (NSCA) is well respected in the fitness world. And many people looking to become personal trainers opt for their CPT certification for their accreditation.
Also, check out my free NSCA study guide/practice test here or the premium NSCA study materials from Trainer Academy to cut your study time in half and receive an exam pass guarantee. Check out my review on Trainer Academy here.
Get the NSCA exam cheat sheet for free here. Courtesy of Trainer Academy.
That said, like many of its competitors, the NSCA CPT certification exam is tough, and to pass it, you have to be prepared to work hard, study hard, take practice tests, and prepare thoroughly.
A half-hearted effort is only going to end in heartbreak… yours!
So in this blog post, the ultimate NSCA CPT exam prep guide, we will push you in the right direction. To help you achieve a pass the first time you write the exam, we will highlight a few key areas that you need to focus on.
And these will be broken down into a few difficult questions that the exam might cover (or at least something similar) and answers to these questions. But we will also cover some other critical information that you can use to your advantage.
Things like study tips, which study materials you should use to ensure thorough preparation, critical ideas that the test will definitely cover (and that you ought to know), and finally, a few great tips for when you write the exam.
If you are reading this and are still unsure if the personal trainer certification from the NSCA is right for you, I highly recommend that you take the quiz to find out which personal training certification is right for you.


The menu at the top of this page will answer any question related to your personal training. If you have any questions, don't hesitate to leave me a comment here (I'll respond within 24 hours). Also, visit the home page for the most recent and popular articles.
But now, back to business!
Let's jump straight into our NSCA CPT exam prep guide, starting with some difficult test questions or ones similar to those you might encounter.
How to pass the NSCA CPT exam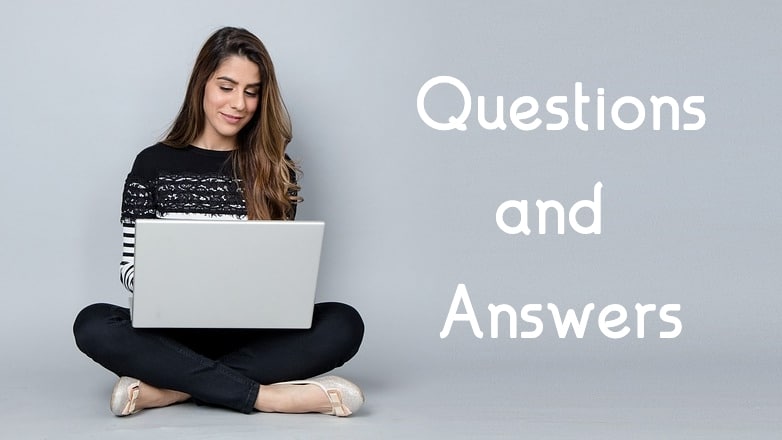 So for obvious reasons, we can't give you the exact questions that you might come across in an exam as the NSCA keep these closely guarded plus, not every exam is the same as they have a range of questions to choose from. If you want 700 extra practice questions, and the exam pass guarantees you to go with it, check out Trainer Academy, as they have the best study materials hands-down.
These questions are just some examples of what you might come across.
Top three most difficult NSCA test questions
So let's have a look at three different questions then.
Question 1
When discussing Bioelectrical Impedance Analysis or BIA, the concept is based on the premise that fluid in the body is capable of which of the following?
Having muscle mass
Moving fat throughout the body
Electrical conduction
Causing overeating
Question 2
From the options below, choose the blood pressure reading that should marker for potential cardiovascular disease in a client
140/90 mmHg
120/80 mmHg
110/80 mmHg
115/80 mmHg
Question 3
From these options, choose the right order, starting with the largest to the smallest of connective tissue found in muscles.
Perimysium, endomysium, epimysium
Epimysium, endomysium, perimysium
Epimysium, perimysium, endomysium
Perimysium, endomysium, epimysium
Top three most difficult NSCA CPT exam answers
Question 1
Answer: Electrical conduction
When performing a Bioelectrical Impedance Analysis on a client, you determine their body composition. This is achieved by passing a low-level current through the body, safely traveling through the fluids.
By taking voltage readings, you can then calculate the impedance that the body gives to the electric charge. From these resistance readings, a client's body fat and muscle mass, among other important information, can be determined.
Question 2
Answer: 140/90 mmHg
If a new client has a blood pressure reading that is equal to or more than 140 mmHg systolic and 90 mmHg diastolic, the chances are that they are suffering from hypertension or high blood pressure. This is a risk marker for possible cardiovascular disease.
If the patient is not under a doctor's care or taking any form of blood pressure medication, they should see one immediately.
Exclusive PTP CPT Offers



Gold Standard Cert

Most Popular Cert

Best Study Materials

A Good Option

A Good Option

Best CPT for you?

Question 3
Answer: Epimysium, perimysium, endomysium
What we have here is, from largest to smallest, the order of muscle connectivity tissue. Each muscle is first covered with epimysium. Muscle fibers are connected through the perimysium, while the endomysium covers each separate muscle fiber.
NSCA study tips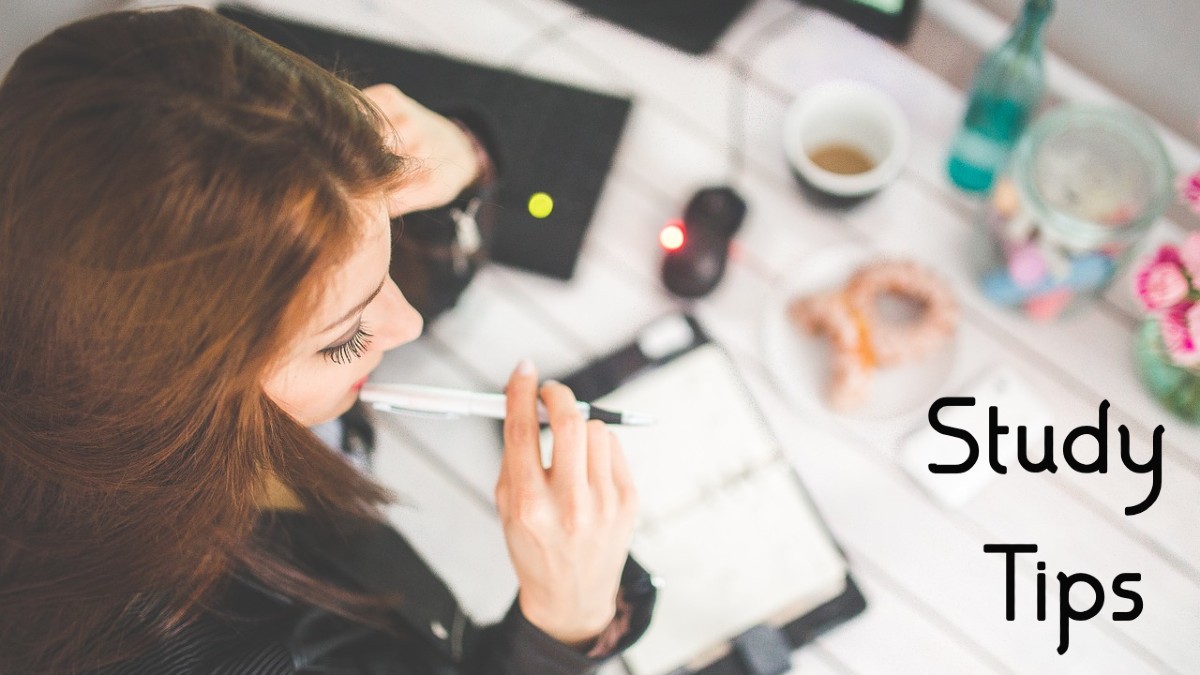 In this important section, I will cover some of the study tips that I think are essential to helping you pass the NSCA CPT exam. In particular, I will highlight the necessary resources to make passing the exam that much easier.
The more help you can get, the better, so if it's a study guide, practice tests, learning critical models, or just making your own notes from the textbook that give you that one point that makes you pass, all the better. It's a no-brainer, right?
Let's start with those important NSCA study materials you should own.
Essential NSCA study materials
Extra study materials make sense.
Not only will they provide you with all the information you need, but often it's presented differently and perhaps that makes concepts that you struggle with a little clearer in your head.
The most current NSCA textbook (currently the second edition)
Essentially, this isn't extra study material. This is the main study material!
When you sign up for the NSCA CPT course, the main textbook you will use is Essentials of Personal Training, 2nd Edition. Please note, however, that the NSCA has three-course options for their CPT course. They are:
Digital package
Essential package
Essential Plus package
Only the essential and plus packages will provide you with a copy of Essentials of Personal Training. If cost is an issue and you will opt for the digital package, you must get yourself a copy of the textbook.
On Amazon, it retails for around $80. New but used copies are available for cheaper, or you could even rent them but I wouldn't advise that because it's a brilliant book for you to have by your side right throughout your personal training career.
This is an extensive resource not only filled with all the information you need to pass your certification exam but also includes over 200 color photos to make things that much clearer.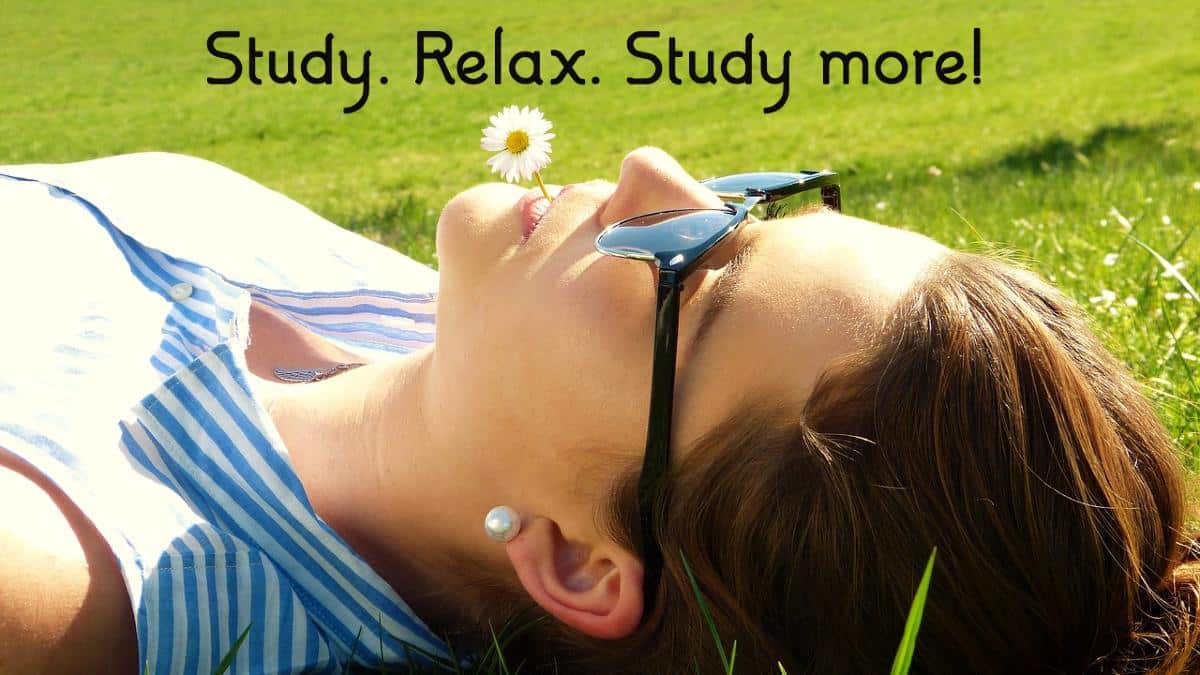 Big tip 1: Use the book's appendix to search for key areas you identify as important while preparing for the exams. It's the quickest way to pinpoint exactly what you are looking for.
But it's not the only textbook resource you should consider. Another great addition to your study material is the Exercise Technique Manual, 3rd edition. Signing up for the essential plus package will form part of the reference material you receive, but opting for the other two packages means you need to buy a copy.
While not as important as Essentials of Personal Training, it is packed with useful information that will broaden your overall knowledge, especially if you did not have a history of working in fitness before you decided to become a personal trainer.
Big tip 2: Even if you cannot afford to buy Essentials of Personal Training, borrow it, take it out from a library, or rent it on Amazon and make notes from it. Any extra information you can get will help you come exam time.
Finally, all three packages include the NSCA CPTA Exam Content Description E-Book. This is a great addition to your resources as it gives you some insight into the NCSA exams, especially regarding how the questions are asked.
It also includes two excellent features. The first is an exam preparedness questionnaire to help you determine how ready you are to take the final certification test. Secondly, it contains a useful list of other study references to add to your resource material as you prepare for the exam.
Big tip 3: This is an important little book. Ensure you thoroughly review it to help prepare you and determine if you are ready for that exam.
And that's all you need to know about the reference materials and textbooks you need should you undertake the NSCA CPT certification.
A good NSCA study guide

Many people ask me about needing a study guide for the NSCA CPT certification. And my answer is always the same.
Yes! You should get one if you can.
Why?
Exclusive PTP CPT Offers



Gold Standard Cert

Most Popular Cert

Best Study Materials

A Good Option

A Good Option

Best CPT for you?

Well, the more resources you can access, the more chance you have of passing the exam. And it's not about clouding your thoughts. Study guides are extremely well written and can even help you if you struggle with a certain textbook concept.
They explain tough to understand concepts by breaking them down into something simpler. And in many cases, that's often the lightbulb moment you need to help you make sense of those areas you might be struggling with.
But what study guide should you get?
Plenty of them are out there, each claiming to be the best. After checking out over 10 different NSCA study guides, I can safely say that the best one is that from Trainer Academy. In addition to this, they have lots of great reviews.
Big tip 4: Many study guides are available for the NSCA CPT certification. Don't just jump in and buy the first one you see. Take your time and find the one that's right for you. It will be an invaluable help in your exam preparation.
NSCA Practice tests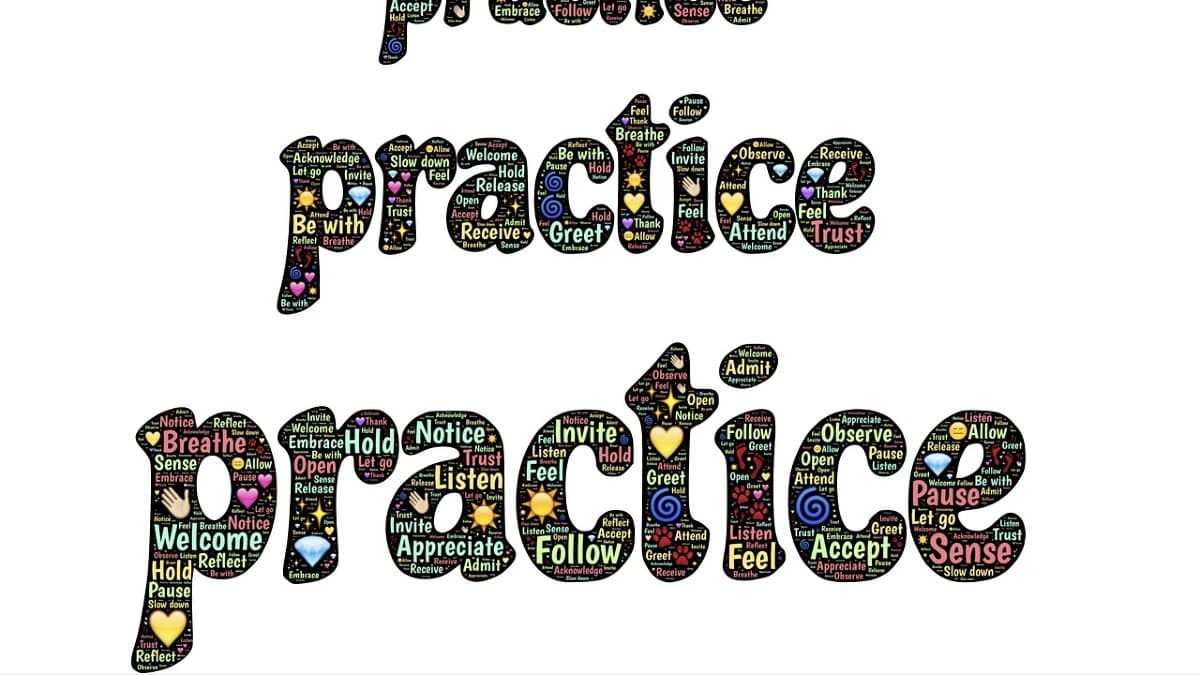 To start, I want to say that practice tests are invaluable. And that's for two main reasons. As mentioned before, Trainer Academy has 4 full Practice exams for the NSCA exam. These are the best and most accurate practice exams I have run across.
Big tip 5: Practice tests help you see what questions you will be asked in the NSCA CPT certification exam.
It's all good and well-learning tons of theory, reviewing a textbook, using study guides, and going through an additional material. But if that's all you do before you take your exam, you are more than likely you are going to fail.
And that's why we have practice tests.
They are a great way to see what kinds of questions you can expect in the exam. Of course, they are never the exact questions you will come across but at least you will be going in with some idea of what to expect.
Big tip 6: Practice tests help to determine if you are exam ready.
When you have gone through all the study material and feel you are ready to write the exam, don't book it yet. Do a practice test first. While they are not exactly like the exam, you can know that if you fail a practice test, you don't really have any hope of passing the certification exam.
You are going to have to study more!
NSCA flashcards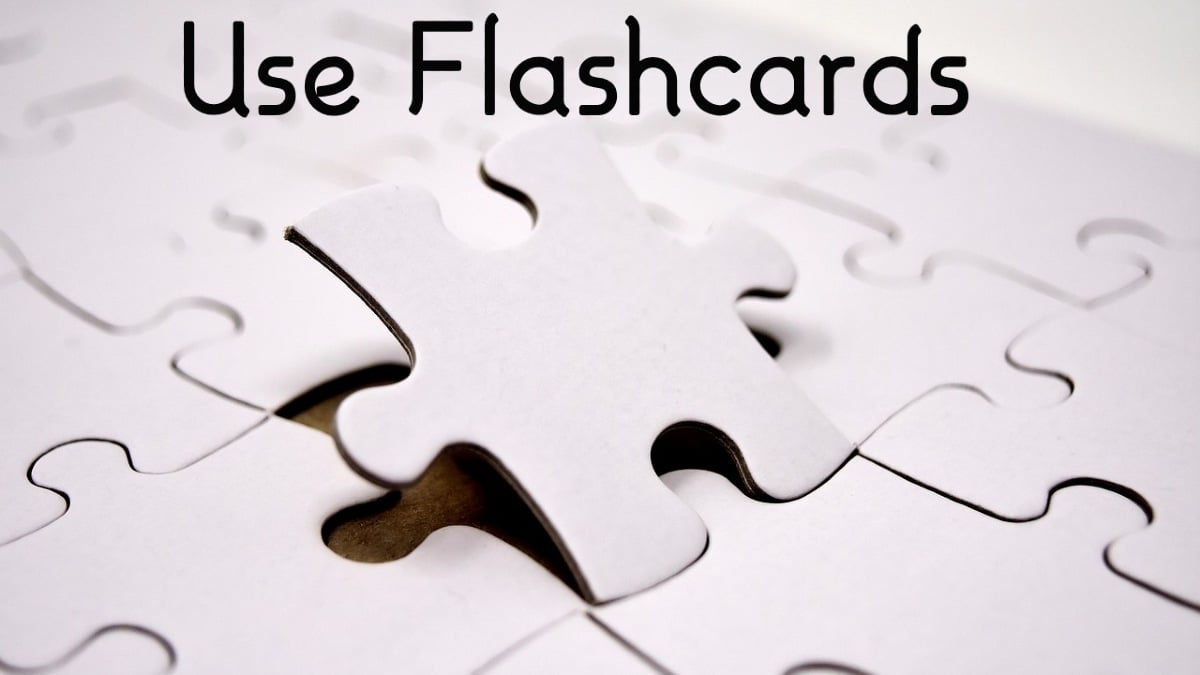 Without a doubt, flashcards are a great way to study, especially when there is plenty of information to take in.
Why?
Well, with flashcards, you can break each section you are studying down into smaller, bite-sized pieces of information. Learn each of these separately and you can memorize whole sections with ease as you fit each memorized chunk in its specific place.
And if you are looking for NSCA CPT-specific flashcards, well, much like the study guides, there are plenty of options for you to consider.
I am not going to give you a recommendation as to which you should choose, only to say that my advice on flashcards is the same as when it comes to studying guides. And that's to do your homework and thoroughly research possible flashcard options before buying them.
Again, this revolves around reading reviews, asking in online forums, or joining an NSCA Facebook exam prep group and asking people's opinions there.
Before we end this section, let me give you some information regarding flashcards. There are two types. These are regular and spaced repetitions.
With regular flashcards, as you go through them, even though you know some answers extremely well, the flashcard will still come up as you revise.
In spaced repetition, areas you are well versed in will appear less frequently. Why?
Well, in spaced repetition flashcards, an algorithm determines areas in which you are strong (you keep getting the answers right) and areas in which you are weak (you keep getting the answers wrong).
That algorithm then rather gives you questions that you get wrong as your flashcard revision material, and in that way, you can increase knowledge by turning wrong answers into right answers.
Did I mention Trainer Academy also has a fantastic deck of 700 space repetition flashcards with their study materials?
Big tip 7: If you have never used flashcards before as a way to study, consider giving them a go. Even if you make your own, summarise difficult parts of the textbook where you are struggling, make flashcards out of that summary, and see how they help get all that important information into your brain.
Big tip 8: Spaced repetition flashcards, although costlier, help you study by focusing on your weak areas.
NSCA CPT exam tips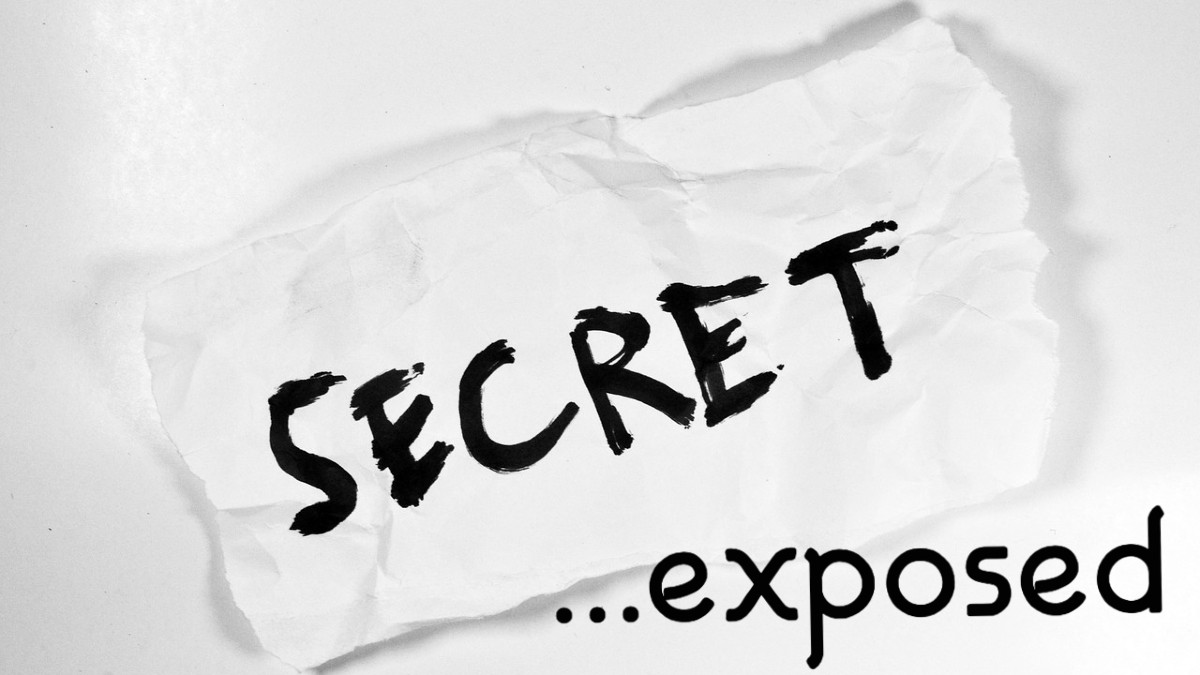 Ok, so let's get onto some simple exam tips that you can use to your advantage. Exams can be stressful, no matter how well-prepared you are. It's important that you keep your eye on the prize despite what you might be feeling – probable nervousness for most of us.
And that prize is passing the exam and becoming a certified personal trainer!
Before we get onto some tips that can help you during your exam, let's start with a breakdown of what exactly you can expect from the exam.
Currently, the NSCA CPT exam will consist of 140 multiple-choice questions on which you will be scored. There are also another 15 questions that are not part of your overall mark. It would be best if you answered these, but the NSCA is testing for future use.
Note that the NSCA exam consists of four separate domains, each with its own weighted percentage toward the final mark. These are:
Client consultation and fitness assessment (25% of the exam/32 questions)
Program planning (31% of the exam/45 questions)
Exercise techniques (31% of the exam/43 questions)
Issues around legal, safety, and emergency procedures (13% of the exam/20 questions)
You will agree; knowing this exact breakdown is crucial information. Let's get onto some individual tips you should always consider.
Read every single question and answer.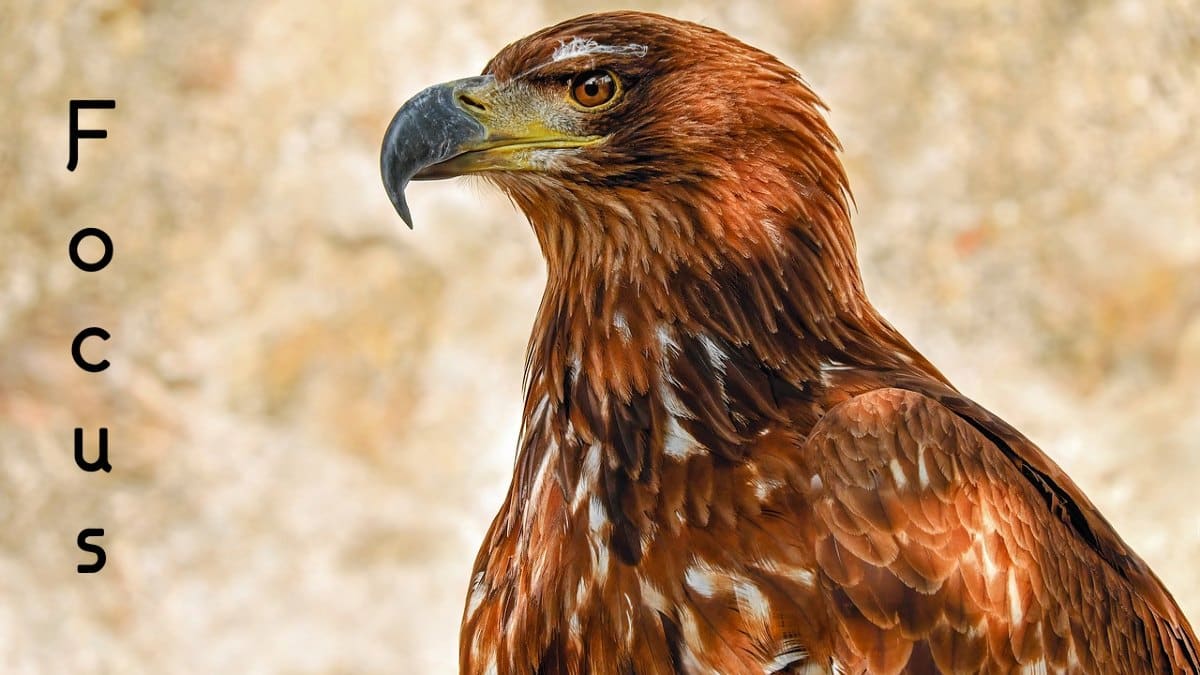 Ok, so you are wondering how this is a tip, right? Are you going to read the questions to have to finish the exam right?
And yes, that's true. But it is crucial here to read the questions PROPERLY, especially as they are often worded slightly differently than you might expect.
It's a trick that examiners often use. Take a concept that seems pretty straightforward but makes the question cause some doubt in the test taker's mind. And no matter how prepared you are, if you start to doubt yourself on an answer, it can really mess with your confidence.
By reading the question slowly, a few times if you have to, you give yourself a chance to work out exactly what it is the examiner wants from you, and then, thanks to the fact that the exam is multiple-choice, you can narrow down the answer a little more easily.
If you are going to skim-read and assume you know what the question wants, you will get a few wrongs, that's for sure. Take your time, decide on an answer, and back yourself!
Pay attention to specific words for questions related to exercises
When taking your exam, always look for questions relating to exercises. These will be easy to pick up as several keywords should immediately jump out to you.
NSCA test prep conclusion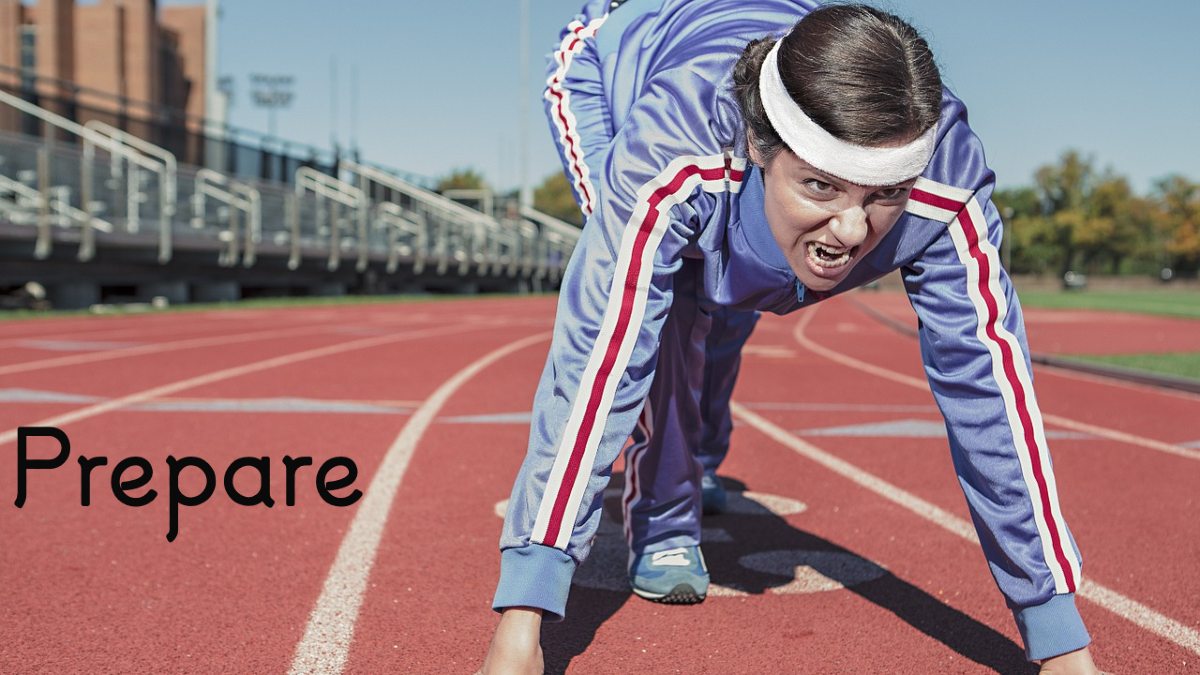 If you have not done so yet, check out my free study guide and practice test for the NSCA exam. If you want premium study materials, don't hesitate to check out Trainer Academy, which guarantees an exam pass.
As we end our NSCA test preparation blog, I need to say again, make sure you have taken the time to prepare for this exam.
There is plenty for you to work through from an information point of view. It's up to you to find a way to take all that in, digest it, and make sure you can call on it when the time comes during your exam.
Without preparing properly, you will, in all probability, fail on your first attempt and you don't want that do you? Not only will it set you back a few months in your timeline, but you are simply wasting money.
Work through everything you can, from the reference material to flashcards and practice tests. Build your knowledge until you know that you are totally ready to pass the first time!
If, after reading through this post, you are still unsure if the NSCA CPT certification is the right one for you, take our quiz to find which certification best fits your training style.


If you have any questions or comments, please leave them below and I hope this blog post has helped you out.
Good luck!