Hi, and welcome to PTPioneer and the ultimate review of the NPTI and their CPT study program(s)!
Within this article, I will be going over the following:
The Essential Personal Training Information Coverage of the NPTI CPT cert
The Certification Exam Information
Comparisons With Other Top Organizations
After reading this NPTI review, you will know if this is the perfect PT training certification to suit your career needs.
If you want to see if this is the right certification for you, make sure to take the PTPioneer quiz to find out which is best for your future career!


Let's dive into this certification!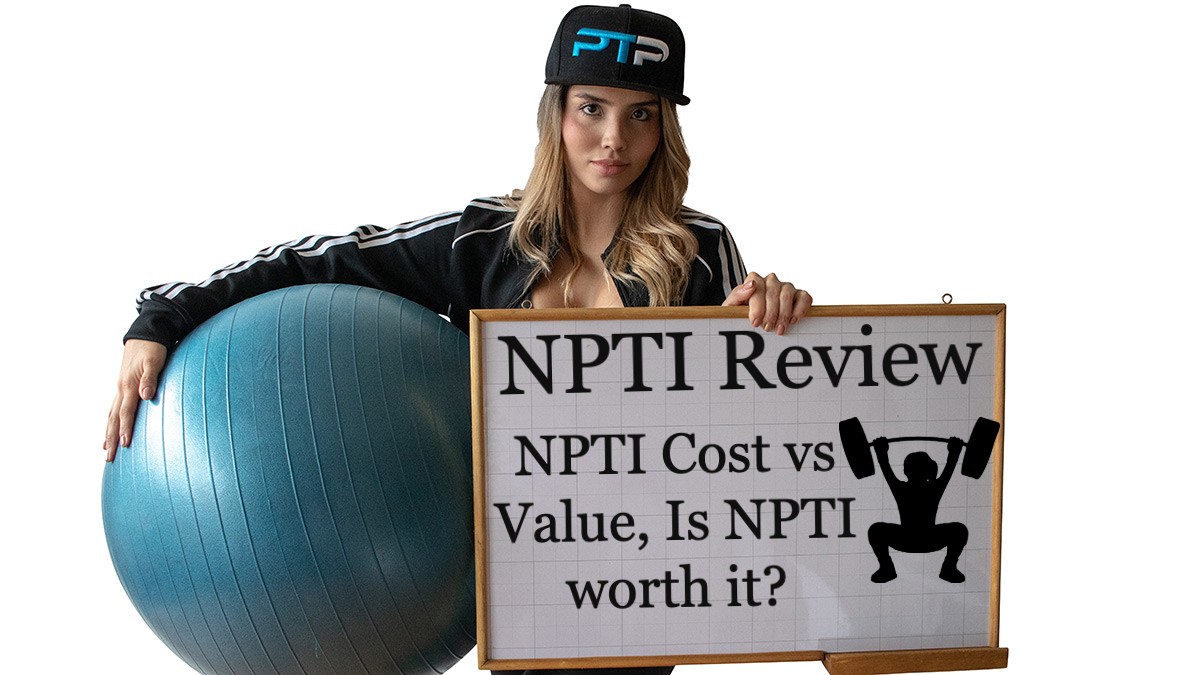 Quick Breakdown: NPTI CPT General Info
Exercise Science Foundations
6
Special Population Training
6
Aerobic Fitness Training
8
Pros
Certification and Diploma programs offered
Use of hands-on programs tops other online certifications
Partnered with NASM
More similar to a college course instead of a certification program (could be a con for some)
Cons
Confusing online layout
Lesser-known name in the fitness industry
Pricey when compared to other certifications
Not NCCA accredited, which is the gold standard in exercise
Actual information about the certifications is hard to find without contacting them and actually buying the certification
NPTI General Information
Study program cost: $795 – $7,000+ (location and program dependent)
Prerequisites: High School Diploma, CPR/AED certification, 18 years of age
Exam passing score: 70%
Average completion time: 6 months
What is NPTI?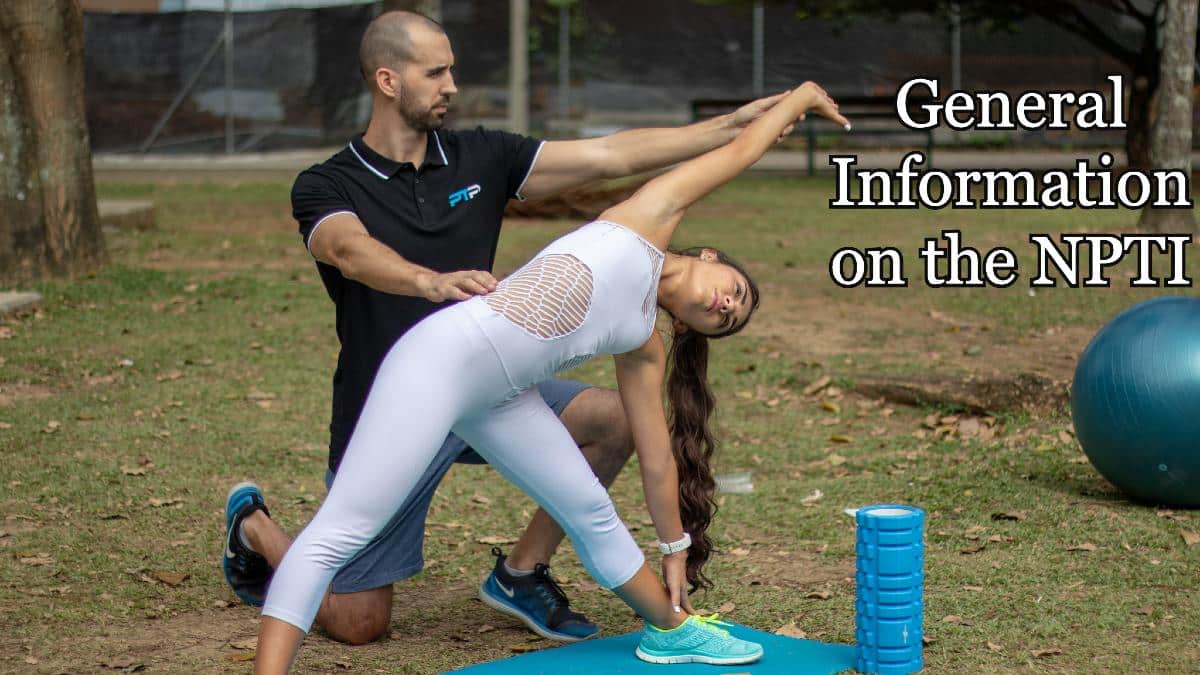 NPTI is a rather new personal training program in the fitness industry, and it sets itself apart from the competition in what it offers.
The acronym stands for National Personal Trainer Institute, and it is a newer organization for personal training schools.
This is different from the personal training certifications that most organizations offer.
For a more comprehensive breakdown of the top CPT organizations, take a look at my article on the best personal training certifications.
The objective of NPTI is to provide more hands-on experience to ensure that personal trainers can do the job to the best of their ability and make sure they are optimally prepared with experience from actual professionals teaching new trainers.
This can be an excellent way to look into career options for personal training as a new learner.
The outlook of personal training careers is constantly growing, and there is a place for all types of certifications in the industry.
While they do offer a more hands-on approach to learning, they also offer online personal training, which would be a more standard offer for certification and becoming a virtual fitness coach.
The courses offered by NPTI seem more like college courses than certifications for personal training. It changes the normal way we think of becoming a personal trainer.
These programs also offer a more standard and followed answer to the question: how long does it take to become a personal trainer?
This is especially true for their personal training NPTI diploma, which will have the pricing of a college course. The personal training salary promises will align with the typical views of certifications.
But, I will mainly focus on the CPT certification they offer while touching on some of the other programs.
Remember that NPTI is partnered with another top brand in the fitness industry, NASM. NASM is a highly regarded force within the industry, and that partnership carries some weight with employers. 
A key feature of all of the programs with NPTI is that a fitness professional will always accompany your learning experience. That can be very valuable, as some other programs cannot give future trainers hands-on experience. 
Experience sets personal trainer salaries apart, which means it can be quite a beneficial addition to the standard program to have hands-on experience from a well-versed trainer.
On top of these certifications and programs that NPTI offers, they are also a great force in the continuing education realm.
Many people use their classes to recertify in other organizations, so it is something to keep in mind there, too. There will be many options for them regarding continuing education classes.
Exclusive PTP CPT Offers



Gold Standard Cert

Most Popular Cert

Best Study Materials

A Good Option

A Good Option

Best CPT for you?

Some of the CEU courses from the national personal training institute will be very similar to specializations in other organizations.
Now, let's look at the CPT certification and diploma courses individually.
NPTI Programs, Details, and Costs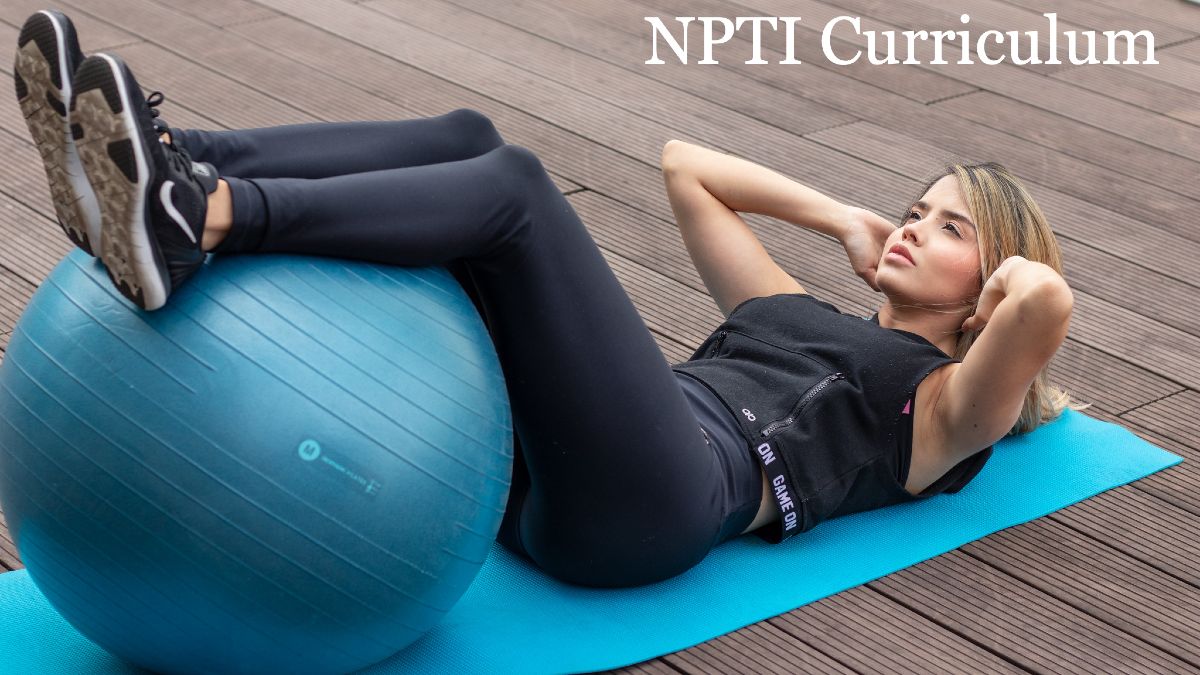 Here I will be breaking down the three main packages that are offered through NPTI.
Remember that the NPTI personal training institute prices depend on the city in which someone is going for their certification.
These will give you a good idea of what they cost in a city like Nashville, TN, which I used.
NPTI CPT Certification
The NPTI Certified Personal Trainer certification comes in at $795, which is pretty high for a CPT certification without the brand recognition of the top companies.
The course is expected to take 100 hours, which is pretty hefty sounding but rather normal for any certification course when all things are considered.
Let's explain why this is and where the value is in this course. 
Included in your purchase of $795 will be a hands-on course that involves the application of real-world scenarios, a CPT certification exam, free final retake on the exam, business tips and education, and live instructors for pretty much all activities.
They also offer various audio guides and many supported languages, which is very helpful for the diverse groups of people who wish to become trainers.
The breakdown of the online study materials has over ten sections comprising 61 lessons and 19 quizzes spread throughout to guarantee you continuously understand the new information.
The CPT certification is done online, although they hardly mention it on their website, so it is good to know that going in.
They emphasize their hands-on experience but never really nail down talking about their certifications in detail.
This layout is a little more unusual than other certs, as they are generally in a textbook layout, even in the online portals. So, this certification does feel like a fully online college course instead of certification programs in the fitness industry.
So, if someone were looking for a personal training certification online with some hands-on experience and working with experienced trainers, this would be the ideal setup for them.
NPTI Level II Integration
This Level 2 certification prides itself on expanding on the CPT certification while giving you the same hands-on level of experience offered by its master training program.
The program here will come in at a high price of $1918.
Again, this is another 100-hour course offered through NPTI. The difference here is the amount of hands-on training experience you get when participating.
Outside of the hands-on experience, 11 lessons and four quizzes take around seven weeks to complete. The lessons are more advanced than what is within the lowest-priced CPT certifications. 
So, the price for this PT certification may be at an absolute premium level. Still, it is because you are getting invaluable experience from trained professionals in a gym setting. You can't enter a job any more prepared than that. 
This certification would be a great addition after you have completed the first CPT program and for anyone needing more hands-on experience. But, it is a very pricey offering. 
It's hard to value hands-on experience, as this depends on the trainer you are paired with, but it is good for making a successful fitness trainer. 
NPTI Master Training Diploma Program
This last program is one of the most expensive ones in the fitness industry, and it basically is a college program you are signing up for.
This program is a 500-hour program packed full of lessons and hands-on experience.
It would be best to look for the pricing options for your specific NPTI branch near you. But, to give an idea of the price, you should take Nashville, for example. 
In the Nashville NPTI branch, it is going to cost you $6,900 for the master training program.
This is undoubtedly far and above what other certifications charge for their programs, but this is because it is a college course you are taking. 
Exclusive PTP CPT Offers



Gold Standard Cert

Most Popular Cert

Best Study Materials

A Good Option

A Good Option

Best CPT for you?

There are 500 – 600 hours of knowledge and experience to get while you are in this program, and it is truly only meant for future professionals who have quite a bit of money to spend or someone who wants the most hands-on experience possible. 
Again, this is hard to assess the value, as it entirely depends on the person you do your hands-on experience with.
I have heard from trainers who found it well worth their while and from some who were a little let down with the teaching. This is what happens when these NPTI courses rely more on hands-on experience and outside teachers.
When you complete the 500-hour master training program, you will receive a diploma of completion, which is possibly better than a certification.
That wraps up the information regarding the three programs offered by NPTI. Going further, I will discuss the online study portal/e-learning course materials. 
NPTI CPT Content Coverage
The content is not the best in the business, and that is because so much of the focus is on providing internships for future trainers to experience and learn from other trainers.
They are targeting a specific type of learner with their certifications due to this emphasis. You must remember how well programming and other concepts are taught when hands-on.
Regardless, let's dive in and see what they have provided with these certification programs from NPTI.
Let's look at the breakdown of the sections in the online study system:
Section 1: Introduction
Section 2: Avoiding Comfortably Uncomfortable
Section 3: Culture Is King
Section 4: Establish Control and Understand Your Money
Section 5: Section Conclusion
Section 6: Health and Wellness Introduction
Section 7: Foundation – Introduction
Section 8: The Human Movement System
Section 9: Kinesiology
Section 10: Biomechanics
Section 11: Program Design
Section 12: Foundations Conclusion
Section 13: Sleep/Recovery and Stress Coping
Section 14: Nutrition/Diet and Activity
Section 15: Detoxification and Communication
Section 16: The Rubric
Section 17: Business Integration
Section 18: CPT Conclusion
The entire certification begins with a few weeks worth of business and client relations discussion, which is unusual for a certification program, but perhaps because the hands-on experience will come into play later. 
There are many lessons in behavioral coaching and client screening, whether health or movement screening. 
So when it comes to an NPTI trained employee and anything in the domains of screening and teaching business fundamentals, I can guarantee the information is there and taught well early on in the program. 
It is not until nearly halfway through the text that the trainer begins entering into exercise science with the human movement system information.
Each lesson is devoted to a particular aspect of its section, and the quizzes at the end will allow you to see if you are fully grasping the materials.
The foundations of exercise science and the basics for the essential program design fundamentals are all throughout this halfway point of the online platform.
The hands-on experience will come into play starting here, and this is where it would become challenging for us to give a solid score. The hands-on experience will depend on the person you have and are training under.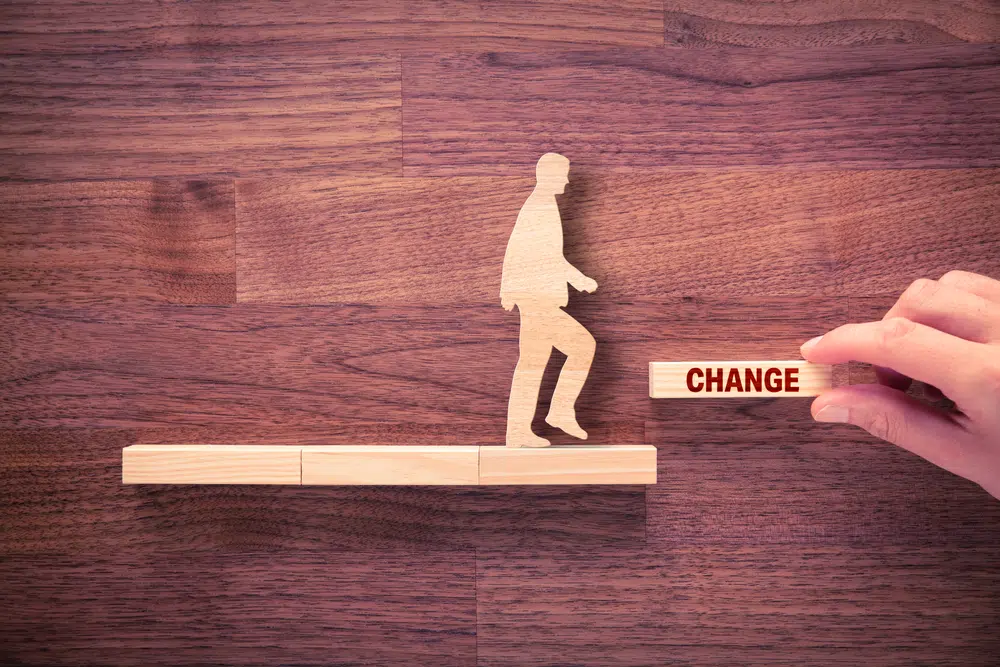 But, as far as the information provided, there are many basic sciences from any certification program you find out there. 
The online learning portal then wraps up the study materials with some sections on the creation of exercise programs and how to bring all of that information into your personal training business. 
I believe that this program gives all of the required materials to become a good personal trainer. Still, the hands-on experience on which the NPTI primarily relies will vary depending on where you to your internship and hours.
None of the categories that I rate study materials on will stand out as the best in the industry with this NPTI CPT certification, but they do not miss out on any of them.
NPTI Nutrition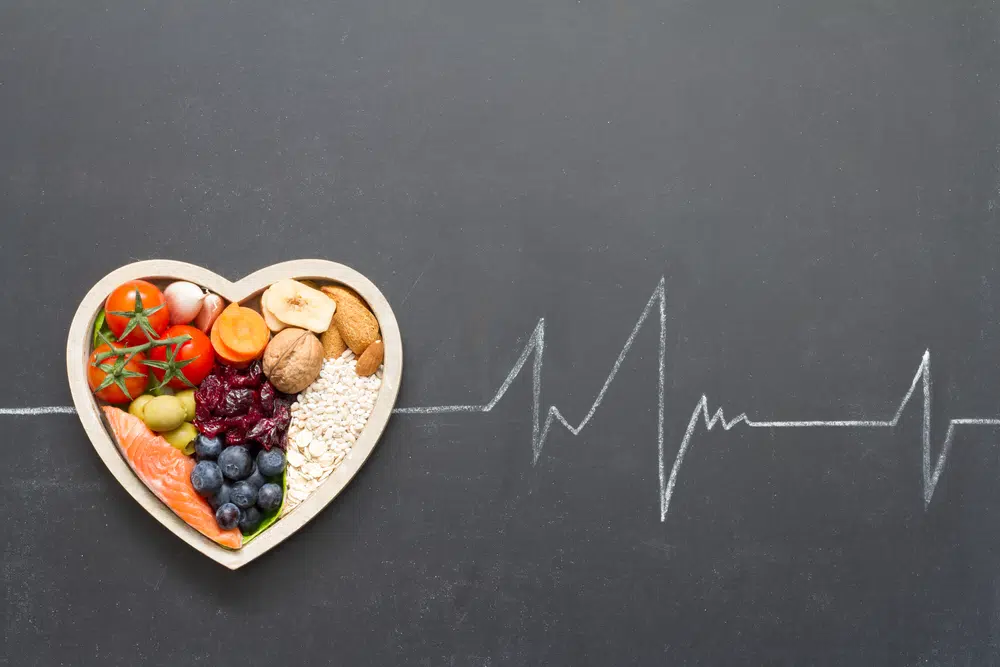 NPTI has much nutrition information, specifically coaching for behavior change and nutrition.
Their online program does nutrition fundamentals well, even if they aren't one of the bigger names in fitness.
This nutrition focus comes within the basic sciences sections. It is basic but covers all the foundational aspects that would be expanded on in a nutrition specialization.
As some other CPT certs thoroughly establish, there isn't a huge focus on the personal trainer's scope of practice.
So, is NPTI worth it?
As I mentioned, this is a certification with specific types of people in mind.
It will be for someone who wishes to do an expensive college-like course with the diploma program or for a trainer who would like to prioritize using hands-on experience. 
For those two styles of trainer and learner, this should be their top fitness certification.
I would recommend going with a bigger name certification for anyone else, as this will likely land you more credibility with employers.
This may not be the best personal trainer certification, but it is still of great value to certain learners.
NPTI Certification Exam(s)
The NPTI CPT certification differs from other programs, as I have touched on a bit. 
The exams for this cert are going to have multiple stages. You will have some mid-term tests, final exams, and practical exams to go through.
The exams are done within facilities nationwide, and some are found outside of the US in select places. 
The final exam, where most of the examination focus should be, will come in at 150 total questions, and this should be completed in 3 hours.
PTPioneer Review Methodology
This PTpioneer NPTI CPT review is based on an expert opinion and these criteria:
Gathered opinions of successful personal trainers within the fitness industry
Comparisons between other top personal training certifications to verify quality and pricing
The usual information coming from new trainers that have passed the NCSF certification exam
Many other CPT certs and entry-level fitness programs
Frequently Asked Questions (FAQ)
What is NPTI
NPTI stands for National Personal Training Institute; it is an educational body established in 2000. When you graduate from this institute, you get a diploma in personal training. There is no need to recertify.
How much does NPTI certification cost?
The certification program costs about $795 but varies on your location. The other programs are around $2,000 and $7,000 for more experience and a diploma.
How hard is the NPTI exam
There is no information on how hard the NPTI CPT exam can be; I only know that the institute administers the exam in three stages:
There are integrative mid-term tests, final exams, and practical exams.
If you fail the test the first time, a retake is free.
How long does it take to become an NPTI Personal trainer?
Before applying for admission, you must be at least 18 years of age and have a CPR/AED card. You must have a high school diploma. If you have all the above, you can apply for a fee of $75.
You can attend classes online or take part in hands-on CPT training.
You have about 500 – 600 hours to complete this program.
Does NPTI provide study materials and other resources?
Yes, NPTI provides study materials in multiple languages.
They have ebooks, demonstration videos, power points presentations, worksheets, and quizzes.
What is NPTI contact information?
NPTI has locations in every major city in the United States. NPTI corporate office is located at; 2727 Philmont Avenue, Suite 109, Huntingdon Valley, PA 19006
Toll-Free phone number: 1-800-960-6294
Email: [email protected]
Is the National Personal Training Institute accredited?
The NCCA does not accredit NPTI. NCCA certifications are considered to be the gold standard in the fitness industry. The certification is referred to as a diploma in personal training. It is a school where you are not required to recertify.
Does NPTI offer Continuing Education Unit courses?
Yes, NPTI offers online continuing education Unit courses for those that want to remain grounded in the health and fitness industry. Some of these online courses are:
– Sling training
– Foundation movement and Biomechanics
– Business savvy
– The minimum price for the CEUs is $99, and the maximum of $299
Is NPTI a well-recognized personal trainer credential in the health and fitness industry?
Unfortunately, no. Most of the employers in the industry prefer other top certifications that the NCCA accredits.
But in my opinion, the NPTI program is rigorous with hands-on training, and the materials for the exam are also packed with enough information. It is clearly not the best CPT certification for everyone, but you can still effectively program design while training clients as a certified PT.
How many subjects does NPTI offer?
NPTI School of personal training offers 18 subjects. When you are done with that, you will be ready to face the Final Review & Test (Theory) and the Final Review & Test (Practical) and lastly, you will have the practical testing with a partner.
Do I need certification in CPR/AED before registering with the NPTI?
Not for the exam, but you will need your CPR/AED and first aid certification to work as a trainer.
Conclusion
NPTI may not have the best certification on the market to suit everyone's needs. However, it still strongly focuses on learning from doing the tasks and working with NPTI graduates and other fitness professionals.
I would not recommend this certification before the bigger names like NASM or ACE, but it is still solid, with some room to stand independently.
I rate this certification as a 6/10. It will teach you everything you need to know but not go past the basics. I can't fully grade how hands-on experience will go, as this will differ from person to person. Make sure to keep that in mind.
I hope you enjoyed our NPTI certification review. Check PTPioneer for more reviews like this, and take the quiz to find the perfect personal trainer education experience for yourself. I also offer study guides on PTPioneer to utilize for free.