Welcome to the PTPioneer breakdown of the top 6 Health Coach Certification Programs.
The topics covered throughout this article will be:
What it Means to Be a Health Coach
The most respected Health Coach Certifications
The top Health Coaching Organizations
A breakdown of my review methods and criteria
By reading this article, you will be informed of all of the best health coaching certifications in the fitness industry.
So, let's dive in and get right into discussing the role of a health coach.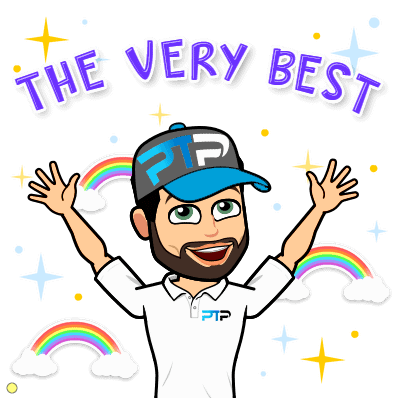 Introduction to Health Coaching
Health coaching is ideal for trainers or teachers who have the desire to thrive and use holistic wellness along with long-lasting behavior changes.
This is one of the newer exercise science careers and is growing in popularity.
Well, a health coach will have the job of helping find the root of the client's problems and then encouraging a change of lifestyle instead of only seeing the symptoms.
Health coaches share many similarities with personal trainers, but they really emphasize and enhance the behavior change aspects of personal training.
Health coaching and personal training share many similarities and also work to complement one another.
Even the benefits of health coaching are nearly identical to the benefits of personal training.
You will find that the top three certifying organizations for health coaches in this article will also offer the best personal trainer certifications.
They also happen to offer some of the better nutrition certification programs, although those are not in the same order.
This can be an excellent way to enhance a current fitness certification and become an expert in changing client behaviors.
Most of the time, a health coach certification will be chosen to pursue after personal training certification. So, it is most often seen as a specialization to add to training knowledge and services.
A health coach's salary will be very similar to a personal trainer's salary, and if the two are combined, or even just combined with other certifications, salary potential is increased.
Suppose you have yet to get a personal training certification, like many readers on PTPioneer who are doing their research. In that case, looking for opportunities to purchase multiple certifications together is a good idea.
There are many directions for a personal training career, and health coaching could be the optimal option for many people.
Choosing one quality organization and pursuing fitness certifications is ideal for maximized success.
If the organization you choose to pursue is ISSA, a personal favorite of mine, then I recommend you check out the ISSA Elite Trainer Bundle.
This Elite trainer bundle from ISSA will include the ISSA CPT certification, ISSA Nutritionist certification, and a specialization of your choice, like the ISSA Health Coach Certification, ISSA Strength and Conditioning Certification, ISSA CES certification, and many more options.
If you want to maximize your value and set up a solid foundation as a personal trainer, you cannot go wrong with one of the greatest values in the fitness industry with the ISSA Elite Bundle.
You essentially will sign up to earn three certifications for the price of one, which is a tremendous deal when you consider that each certification alone can cost $600 – $900.
The ISSA Elite Trainer bundle comes in at $83 monthly or $999 when paid in full.
The ISSA often runs discounts on the bundle directly through their website, and if so, it would not be easy to pass up.
There's an even better part, too!
You can study the ISSA Elite Trainer for free by visiting the ISSA website today.
That covers the basics of health coaching and a little extra on some deals for getting into this excellent specialization field.


The Top Health Coach Certifications in 2023
Let's dive in and look at the Top 6 Health Coach Certifications throughout the fitness industry.
All these programs will help you powerfully and efficiently change your clients' lives.
1) ISSA (International Sports Sciences Association) Health Coach Certification

The ISSA is a leading fitness organization with a lot of respect from employers looking for trainers and coaches.
They offer more certifications and specializations than the other organizations on this list, so there are options for many different types of personal trainers.
The ISSA Health Coach Certification is for personal trainers and other health professionals who wish to help their clients overcome mental and physical barriers to health.
You will learn to develop all the skills required to instill lasting behavior change into your client's everyday life.
Programs developed for your clients will provide all the guidance needed to empower people and improve lives.
Study Materials: ISSA Health Coach
There are three comprehensive ISSA Health Coach programs to choose from:
Health Coach
Health Coach Elite (Health Coach + Nutritionist + Onnline Coach)
Health Coach Master (Health Coach + Nutritionist + Online Coach + Exercise Recovery + Transformation + Yoga Instructor + Weight Management)
The program on its own will include these materials:
ISSA Certified Health Coach Textbook (note – removed first bullet point)
8 Chapter Quizzes
Unlimited Education Support
Guided and Structured Study
Video Lectures That Make Personal Health Coaching Easy To Understand
Online Final Exam
The ISSA health coach materials, like all ISSA study programs, are constantly updated with new information, so you can effectively coach clients.
The ISSA health coach training program allows you to study independently and schedule your online exam whenever is best for you.
The program lands first on our recommendations because not only is it an outstanding program, but it is also an amazing deal in fitness.
ISSA Health Coach Certification Cost
ISSA has three options for payment for all of its programs, and this health coach specialization is no different.
There is an option to pay monthly in 12 months, 6 months, or pay in full immediately.
Prices on the bundles range from $99/month to $199/month for a 12 month plan, interest free.
This can be considered a normal price for a certification program, but ISSA has some amazing deals to help you get multiple certifications at once.
The ISSA Health Coach Elite Bundle allows professionals to get three certifications: The ISSA Health Coach Certification, the ISSA Nutritionist certification, and the Online Coach certification (especially relevant now, with many health and fitness professionals conducting online sessions at an increasing rate).
Another significant benefit of buying a bundle would be that a specialization like nutrition or online coaching can be used for continuing education credits, which are needed to recertify anyways.
With ISSA, you will need 20 continuing education credits every two years, which would easily cover that requirement.
The cost for certification renewal will be $0 when you earn your credits through ISSA, and if earned outside of ISSA, it will cost $99 to renew.
Now, how do these materials stack up compared to the other certifications, and why is it at the top of my list?
ISSA Health Coach Content Quality
ISSA's material and online format do an excellent job of teaching the materials required to become an effective health coach.
The Health Coach course has 22 chapters worth of knowledge to teach the cognitive-behavioral approaches, goal setting, and psychology skills for health coaching and all the information you could want regarding chronic health conditions.
Using motivational interviewing and many other coaching skills is done well and will lead to a coach becoming very successful when trying to help others.
For someone who is already a personal trainer, this will still benefit greatly, as it adds a ton of content already known regarding behavior change and many new areas like business development and stress management.
This program ranks as my top choice, as it includes all of the materials taught in the other health coach programs, but it is much cheaper, increasing the value tremendously.
Like the top three on the list, this program is more of a specialization and is maximized when pursued by existing personal trainers.
Next, let's look at another top name in fitness, NASM.
2) NASM (National Academy of Sports Medicine) Certified Wellness Coach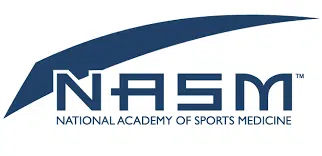 The NASM Certified Wellness Coach program is an online course that aims to give the core skills for your coaching business, and it is rooted in practical application and the use of holistic health and standard health protocols.
Wellness coaching is another name for health coaching. It aims to instill lifestyle behavior changes so that clients can have more satisfaction with life, a stronger emotional and physical performance, and a life with less disease.
The five major areas taught with NASM will be movement, nutrition, mental and emotional well-being, recovery and regeneration, and coaching.
Study Materials: NASM Wellness Coach
The NASM wellness coach program is sold as one package but sometimes bundled with other programs, such as nutrition certification.
The NASM wellness coach package includes these items:
State-of-the-art Digital Learning Platform
4 Audio Interviews
1 Simulation
2 guided Reflections
Insightful Animations
Chapter Quizzes
1 Practice Exam
Final Exam
The online format of the digital learning platform is probably the best in the fitness industry. It is not only accessible on any device but very efficient and easy to navigate.
The audio interviews give direct insight into different theories and concepts from experts in the field, which is very helpful for those new to coaching.
The simulation scenarios and guided reflections are something unique to NASM that help it stand ahead of the certifications lower on the list. It is like case studies done with other programs and really enhances the learning experience.
Next, let's look at the cost of NASM's excellent coaching program.
NASM Wellness Coach Certification Cost
The major downside of this certification program, especially when comparing the first three on the list, would be that it is quite expensive.
The NASM Certified Wellness Coach certification comes in at $6,499 when not on sale, but it is often lowered to as much as $3,400.
This is quite a bit more expensive than the other comparable organizations like ISSA and ACE.
Still, there is a lot of value for any health professional who wishes to drive change in their clients to benefit them in the long term.
The NASM Certified wellness coach cert will require 1.9 CEUs to recertify, which is 19 credits for continuing education, and the completion of the program also serves to give 20 credits.
The CWC certification is required to be recertified every two years. It will cost you nothing when recertifying, as the CWC recertification process only costs money when it is a late renewal application.
NASM Wellness Coach Content Quality
The NASM wellness coach program is broken up into 5 sections which consist of 35 chapters in total.
It is an extensive program, as it should be for the price they charge.
The five primary sections covered will be an introduction to wellness and coaching, movement, mental and emotional well-being, nutrition, and coaching.
The information throughout this study program expands on all coaching aspects that are touched on in a personal training program.
Wellness coaching will build a successful foundation of impactful strategies to help your clients meet goals.
Next, let's move to number three in our list of fitness organizations offering health coach certification.
3) The ACE (American Council on Exercise) Health Coach Certification


ACE is a top name in fitness and is well known for its personal training and group fitness certifications.
ACE's health coach program is a course that helps you understand basic behavioral science and healthy lifestyle change.
This ACE health program will help you develop the practical skills and strategy needed to transform your client's health, lifestyle, and wellbeing for good.
The health coach certification from the American Council on Exercise is geared more toward fitness professionals such as personal trainers and certified nutritionists.
Study Materials: ACE Health Coach
There are three separate packages from ACE, each containing slightly different study materials to prepare yourself for the test.
The Basic bundle includes the following:
The primary textbook for the health coach certification in digital form
Entrance to the exam
Access to the Study Companion
ACE Answers package
Access to ACE University
The Plus bundle includes everything that the Basic does with the addition of:
2 Practice Tests
A Hardcopy of the Textbook.
ACE Answers Plus
Audiobook version of the text
Audio Coaching Sessions
The Advantage bundle includes everything in the Plus bundle, but with the addition of:
ACE Answers Advantage
3 Practice Tests
A Dedicated Advantage Team
Health Coach Live Class
All of this material is self-study material.
You can study for the ACE health trainer certification in your own time and at your own pace.
When you are ready to take the exam, you can register to take it at your convenience in your own home.
The only requirements are that you are at least 18 years old, have a valid CPR/AED certification, and have a valid and accredited general personal training certification (or the work experience equivalent).
ACE Health Coach Certification Cost
The Basic option starts at $999 before any discounts but has been discounted to as low as $499.
The Plus health coach certification usually costs $1,299, but I frequently see it increased to $649.
And the final option, the Advantage package, will come in at $1,799 and can be seen for as low as $899 at times.
Certification renewal with ACE will be done every two years, like the two certifications above ACE on this page.
Renewal of one certification will cost $129.
If you are renewing two certifications, it costs 69$ each.
For the renewal of three certifications, it will cost $59 each.
And lastly, renewing four or more certifications will cost $49 each.
So, if you plan on having multiple certifications and saving money on renewing, the more you have, the cheaper it will be, although not as cheap as ISSA recertification.
ACE Health Coach Certification Content Quality
The interactive study materials are a surprisingly beneficial part of the program, making it one of the best health coach programs.
There are 18 chapters packed full of coaching content that expands deeply on anything learned in the Personal Training program.
The primary sections of the study will be the foundation of health and wellness coaching, the coaching experience, lifestyle medicine, chronic disease and comorbid conditions, and professional conduct and establishing your coaching practice.
The materials effectively teach future coaches how to enact habitual change in their clients' lives.
The American Council on Exercise is a well-recognized certifying agency in health and fitness.
ACE has a very popular ACE CPT certification and works hard toward continuing to evolve in the area of health, fitness, and coaching.
It will take you about 20 hours to study for the exam.
4) The NSHC (National Society of Health Coaches)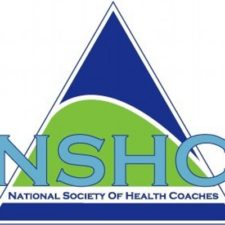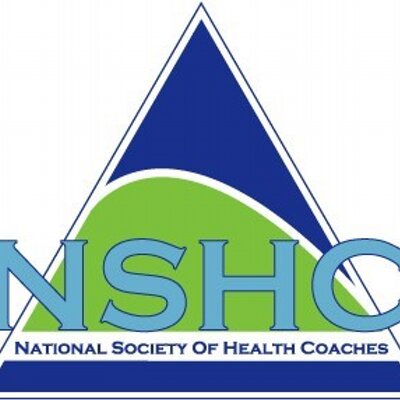 The NSHC was founded not long ago, in 2007, as the health coaching division of Miller and Huffman Outcome Architects, LLC.
The organization was founded on the premise that healthcare clinicians could positively impact health behaviors and patient/client compliance by altering the traditional patient engagement approach through evidence-based conversation strategies.
The health coach certification is in its 4th edition since its inception and has improved greatly over time to stand among the best certifications in the industry.
This evidence-based study program involves the skill needed for a conversation with your clients, clinical strategies, and interventions to effectively and safely engage clients on health behavior change and lifestyle to better self-manage their health and general well-being.
General information: NSHC Certification
These include physicians, nurses, certified nutrition specialists, pharmacists, psychologists, physicians, athletic trainers, dental hygienists, certified clinical counselors, ACSM certified acupuncturists, ACSM licensed exercise psychologists, and many other credentialed professionals.
The overall NSHC program will take 85+ hours to complete.
The online study package includes all the study materials necessary to learn the material and pass the exam.
The study materials included:
Hard copy Manual OR E-Manual access (current NSHC membership required)
Additional online study materials & practice
42 CE Contact Hours upon passing
First-year NSHC Membership for free (Membership begins on the date of purchase)
NSHC Certification Registry (Conditions apply)
One Free Test attempt when the test is completed within 12 months of purchase. Additional test attempts (if needed) may be purchased in the Member's Store.
E-Quick Reference Guide for field use
Online Skills Practice
Numerous case examples, concept applications, and quick quizzes
Plus! Wellness & Prevention (Smoking cessation, weight loss & maintenance, stress management, healthy eating & exercise)
Self-assessments of your coaching style
Best practice clinical interventions for CHF, HTN, CAD, COPD, Diabetes, Depression, Pain, Pressure, and Ulcers (via online access)
By purchasing the National Society of Health Coaches certification, you also receive a one-year NSHC membership.
This membership comes with free online or over the phone support, access to live webinars, the most recent articles from NSHC, online tools, and much more.
If you would like to get this certification but not as a licensed healthcare professional, you can take the test and receive a certificate of completion credential.
This is different than their full certification, as it just lets people know that you have learned the material on the health coach certification but are not as qualified as a healthcare professional.
NSHC Cost
The NSHC allows organizations to do bulk orders, so the pricing depends on how many registrations.
For the sake of this article, I'm guessing you are not an organization looking to certify all its employees.
The cost for this 5-year of NSHC certification this $875.
Renewal will need to happen every five years and comes at the cost of $545. This is as much as the first-time certification from some other organizations, but it is only every fifth year to re-up with the NSHC.
Unlike other organizations, recertification with NSHC will require a retest; for that, you have to stay up to date with the current materials.
NSHC Certification Content Quality
This is a very highly regarded certification in the health coaching industry, even if the organization does not garner the same respect as names higher on the list.
They have a rigorous and standardized approach to health coaching, with every aspect being evidence-based and research-driven.
Unfortunately, those that are not already licensed healthcare professionals will not be able to get the full certification.
The "certificate of completion" is only available.
Thus, this is one of the best possible health coach certifications, but it will be more for health professionals outside of personal training.
Next, let's look into another top health coach cert.
5) The Wellcoaches School of Coaching


Founded in 2002, the Wellcoaches School of Coaching has been collaborating with ACSM (the American College of Sports Medicine) to influence health coaching primarily.
To add to the credibility of this certification, the ACSM does do a large portion of the research throughout the fitness industry and is one of the longest-standing fitness organizations.
This means that while new, the Wellcoaches School of coaching already has a pretty strong reputation, and the certification is highly valued.
ACSM also offers a certification for persona training, which would have much of the material relating to that quality cert.
General Information: Wellcoaches Certification
There are three options for the main learning portion of this wellness coach certification.
You can sign up to complete the course in 9 weeks, 4 weeks, or 4 days.
From there, you must purchase the following steps to receive credit for the certification: module 2 classes and module 3, which involves a final exam and a 20-minute skills assessment.
These modules, once done, will get you certified as a health coach through Wellcoaches. Still, there is also an offer to get the nationally accredited certification through them by taking module 4.
The other eligibility requirements can be seen on their website.
In general, the multiple options are nice, but the different modules make for confusing things to keep track of instead of paying for all parts in one go.
This gives you the overall knowledge to work with your clients and improve their well-being and outlook on health and fitness.
The general study materials they provide are live workshops and interactive online classes.
There are also three individual mentoring sessions and the general textbook for the program.
Wellcoaches requires the applicants to have a minimum of an associate's degree.
Wellcoaches Certification Cost
The most confusing part of the certification is simply the format they have to purchase it.
To get certified, you must purchase 3 modules separately and go through them in order.
The first module is the most expensive, coming in at $1550, including the Core Coach Training.
From there, you will move to step 2, the second module. This costs $185.
The second module will offer live classes and e-courses to help cement the concepts and knowledge learned throughout the first module.
Module three is the last step for the basic health coach certification, costing $735.
There will be a written exam, three 1-hour mentor sessions, a 30-minute skills assessment, and submissions for goal writing and vision statement examples.
This is all that is needed for the basic health coach certification, but there is an optional standout addition with the Lifestyle Medicine for Coaches Certificate, which costs $250.
If it helps, it is possible to find bundles online through their website, bundling these three main modules for $2,300. But, they are still required to be handled as separate steps.
Wellcoaches Certification Content Quality
The Wellcoaches program is a very solid health coach program overall. I mean, it is based on ACSM's excellent coaching and research-based information.
It is great that they have a viable option for people to get the wellcoaches certification with or without national accreditation.
With these programs, you will learn all the essentials of coaching and real-world knowledge and experience to enhance all the taught materials.
The study materials offer much information on combatting essential problems such as the obesity epidemic, sedentary lifestyles, stress, and depression.
Wellcoaches is more comparable to the health coach certification offerings from NSHC and NASM, especially regarding the higher pricing than ISSA and ACE.
Altogether, you cannot go wrong with this excellent program. It has the cons of being a tad too expensive and a somewhat confusing module system.
6) Dr. Sears Wellness Institute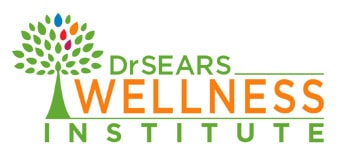 The final health certification program on this list is also one of the most complex, with three different health coach certifications being offered.
The founder of this organization is Dr. William Sears, who has been practicing medicine for over 40 years.
On top of the founder, a team of world-class educators helps to create the excellent wellness certification the institution has come up with.
The mission of this institute is to educate, equip and empower people and organizations with science-based and practical training and resources to improve clients' health.
The certifications follow Dr. Sear's popular LEAN system.
LEAN stands for lifestyle, exercise, attitude, and nutrition.
These are the pinnacles of the study program and form an excellent system to help any client.
General information on the Dr. Sears Wellness Institute
If you are going for one of the three available health coach programs, look to spend approximately six weeks completing each one.
In addition to getting certified, the program also encourages its certified health coaches to teach their seminars and workshops.
There are no prerequisites to apply for the Dr. Sears health coach certification.
Let's talk about the three different health coach certifications.
Adults and seniors coach: This curriculum is composed of information that will help change the lives of senior citizens and adults. You'll learn behavior modification, healthy lifestyle choices, cognitive function practice, and stress reduction techniques.
Pregnant and nursing coach: This certification targets pregnant and post-pregnancy women. Focuses on the importance of eating right, reducing stress, getting back in shape, and how their spouse plays a vital role in a positive pregnancy experience both during and after.
Family coach: The health coach certification for families aims at strategies to motivate and educate families. A strong focus on lifestyle choices and preventing childhood obesity.
There are also packages to purchase for health coach certifications at a time.
For instance, you can do the pregnancy and family certification together, the adults and family certification together, or all three of them together if you would like.
This super certification lasts approximately 30 weeks long and is an online-based program.
This master health coach program is mostly designed for individuals who want to pass the ICHWC (International Consortium for Health and Wellness Coaching) exam.
Study materials
The study materials that are provided with the Dr. Sears Wellness Institute certification are:
Interactive Learning Modules
Discussion Board

Collaboration

Activities and Assessments
Reading Assignments
Class Conference Calls
Dr. Sears Wellness Institute Certification Cost
The courses are sold individually based on the life stage you want to focus on coaching for.
It is also possible to do all three of them and master all the offered life stages.
To purchase one of the life stage courses, you would have to pay $945.
Purchasing two life-stage courses will cost $1,345.
And finally, to get all three life-stage courses, you must pay $1,645.
They also offer payment plans for these courses, but you must talk to the company directly, as it varies based on different factors.
For one course, it will take 6 weeks, and then add an additional 3 weeks for each course added on for a total of 9 or 12 for the two and three cert bundles, respectively.
Once you become a certified health coach with the Dr. Sears wellness institute, you must recertify every 3 years to keep your status.
The recertification cost will be $145 for the first year, $95 for the second year, and $75 for the third year.
Dr. Sears Wellness Institute Certification Content Quality
Overall, this course is very in-depth and informative.
It may be the best choice for some people who want to work with one specific population, as it is very specific to the three groups they choose to focus on.
This is unique, as the other certifications on this list will teach a wide variety of relevant material for the broad foundation of a coaching career.
It's excellent for non-health or fitness professionals who would like to get started in health coaching without having the prerequisites, as there are no major prerequisites for professionals.
I like the study materials they provide and the support that comes with each certification.
Frequently Asked Questions (FAQ)
What is a health coach certification?
A health coach certification is a program that teaches a personal trainer or other health professionals the most optimal ways to coach clients and change behaviors effectively. It can be a standalone certification, but it often is achieved as a certification used in conjunction with personal training and other fitness specialties.
Which is the top health coach program?
The top health coach program will be ISSA, followed by NASM and ACE. For most readers with a personal training certification, these three will meet or exceed the needs. The last three on the list for other professionals will often match their needs.
How tough is the health coach certification exam?
The difficulty of health & wellness coach exams can vary quite a bit based on an individual's prior knowledge. Many of these programs offer online testing, which eases the difficulty, but you still need to ensure you know your stuff.
What is the cost of health coach certification?
The costs can be found throughout this page but vary greatly. Expect to spend a minimum of $600 and all the way up to $3,500 with deals running on these programs. The course lengths will also vary quite a bit.
Are there study materials to prepare for the health coach certification test?
Yes, all of these programs that include exams will have the accompanying study materials. All the study materials from these organizations will include communication skills, behavior science, business skills, physical activity information, integrative nutrition, hands-on experience, and other important materials on how to become a health coach.
How much is the health coach's salary?
According to the United States Department of Labor, a health coach make an average of $40k to $75k per year. This is hard to put an expected amount on, as there are so many variables to consider for earning potential.
What are the program requirements for health coach certification?
Most organizations will have similar requirements, and all have an age requirement. Future health coaches will need to be 18 years or older, and some may require another form of certification in health or fitness. Some more intense programs will have education requirements like a bachelor's degree for their certification course or some related work experience.
Conclusion
These 6 programs are some of the industry's most respected certifications for online health coaching or integrative health coaching in-person.
Overall, ISSA is the best health coach certification option in terms of value and study material. On top of that, it will fit the majority of readers of PTPioneer who are seeking a specialization to add to personal training.
Suppose you have been working as a licensed health care practitioner. In that case, I think that the NSHC certification is the best option, as well as it has comparable prices and excellent study materials compared to the ISSA health coach certification.
You still cannot go wrong with any of the certifications throughout this article for the future of your career path in exercise science or a related field.
It is a great time to start a health coaching career, just like any fitness and health area in today's work environment.