In my 10+ years of experience in this field, I've discovered that most trainers find it difficult to pick out a certification program that suits their needs. Here is how I compare with the top HC certs:
By the end of this article, you will have all the information you need as it regards the appropriate health coach program for you.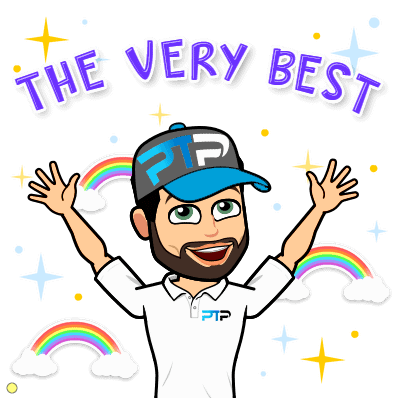 Introduction to the 6 best health coach program
After this article, you will have a much better feeling about which health coaching program you should pursue!
Afterward, I recommend checking the article on how to become a health coach! I also recommend my article on the best nutrition certifications as well as the greatest corrective exercise certifications.
If you a new to the fitness world, you should also check out my articles on how to become a personal trainer, the best personal trainer certifications, and also personal trainer salary.
The menu at the top of this page will answer any question related to any of the certified personal training/health coaching programs that you have.
If you have any questions, don't hesitate to leave me a comment here (I'll respond within 24 hours).
Also, visit the home page for the most recent and popular articles.
I'll try not to beat around the bush, let's get right into the top health coach certifications! 🙂
The Top health coach certifications in 2022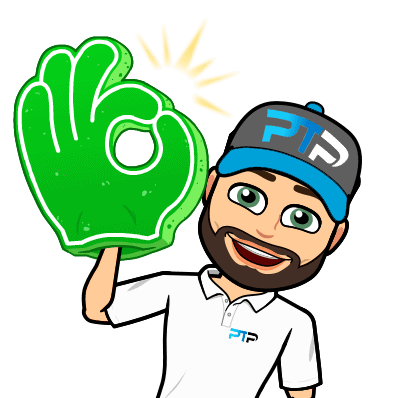 Ready for the top health coach certification reviews?
Let's get started without further delay.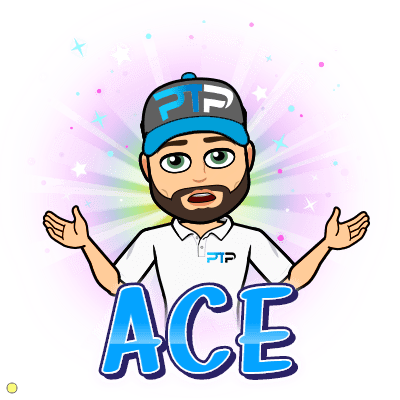 Here I'll unveil everything you need to know about the ACE certified health coach.


ACE health coach program is a course that helps you to understand the basic behavior-science and healthy lifestyle.
This ACE health program will help you develop the practical skills and strategy needed to enable you to transform the health, lifestyle, and wellbeing of your clients for good.
The health coach certification from the American Council on Exercise is geared more towards fitness professionals such as personal trainers and certified nutritionist.
General information on being an ACE health coach
There are two separate packages available from ACE, and they both contain slightly different study material to prepare yourself for the test.
The Basic bundle includes:
The primary textbook for the health coach certification
Entrance to the exam
The ACE Academy select ( video series, custom progress tracking, exam review and practice tests)
Access to their resource Center support
The Plus bundle includes everything that the Basic does with the addition of:
The option to finance your certification over four separate payments
The e-book format of the health coach manual (in addition to the hard copy)
ACE Academy premium (audio text, three practice tests, seeing a health coach in action)
A "master the manual" booklet
All of this material is self-study material.
You can study for the ACE health trainer certification in your own time and at your own pace.
When you are ready to take the exam, you can register at one of their 500 testing locations.
The only requirements are that you are at least 18 years old, have a valid CPR/AED certification, and have a valid and accredited general personal training certification (or the work experience equivalent).
Check out the ACE Health coach cert here.
ACE health coach certification cost
As at the time of writing this article, the prices for the health coach programs on their website were:
The Plus health coach certification usually costs $1,299, but I frequently see it brought down to $949
Requirements for becoming a health coach with ACE
You must have an Associate's degree (or equivalent) in fitness, health care, nutrition, wellness, and other related fields, from an accredited college or university.
A completed health coach training recognized by NBHWC
A minimum of two years of hands-on experience in health coaching practice
An NCCA accredited certification in fitness, nutrition, or any related field
Lastly, you must be at least 18years with a current CPR card and a valid Identification, which is a standard practice in the health and fitness industry.
My overall opinion of the ACE health coach certification
When I went through the process, I enjoyed their helpful interactive study materials that the program comes with.
You will learn a ton of information on how to change the habits of your client.
In turn, helping to prevent obesity, depression, and tons of other societal problems.
The American Council on exercise is overall a very well recognized certifying agency in the health and fitness space.
They have a very popular CPT certification and work hard towards continuing evolving in the area of health and fitness.
It is also the only health coach certification that is NCCA accredited.
This means that the Institute of credentialing Excellence has recognized the ACE curriculum and personal trainer certification as providing very competent and professional information.
You are required to write the exam within six months of purchasing.
It will take you about 80hours+ to study for the exam.
2) The NSHC (National Society of Health Coaches)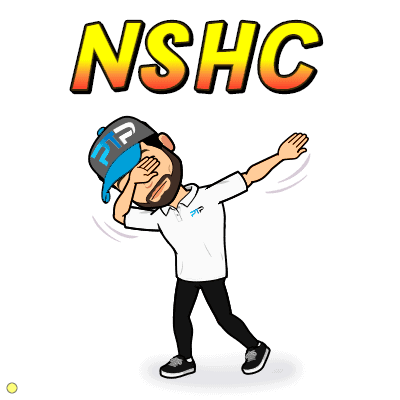 This section will tell you all you need to know about the NSHC.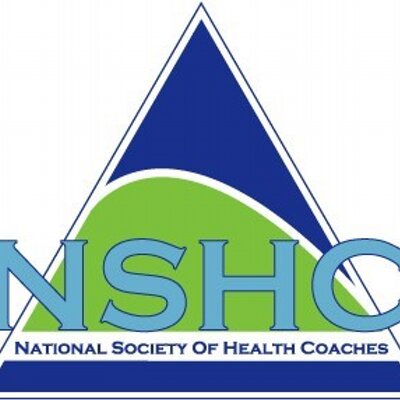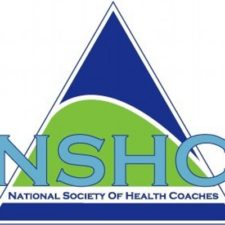 The NSHC designed a strategy for a health coach program and it is called evidenced-based health coaching.
This evidence-based involves the skill needed for a conversation with your clients, clinical strategies, and interventions to effectively and safely engage clients on health behavior change and lifestyle to better self-manage their health and general well being.
General information on the NSHC
These include physicians, nurses, certified nutrition specialists, pharmacists, psychologists, physicians, athletic trainers, dental hygienists, it certified clinical counselors, ACSM certified acupuncturist, ACSM licensed exercise psychologist as well as many other credentialed professionals.
The overall NSHC program will take 85+ hours to complete.
The online study package includes all of the study materials that are necessary to learn the material and pass the exam.
Some of these study materials include:
A hard copy and e-book copy of the manual
A quick reference pocket guide
webinars
Articles
Online interviewing skills in motivational practice
Multiple online case studies and concept applications
Online quizzes
Self-assessments of your coaching style
With purchasing the National Society of Health Coaches certification, you also receive a one-year NSHC membership.
This membership comes with free support online or over the phone, access to live webinars, the most recent articles from NSHC, online tools, and much more.
If you would like to get this certification but not as a licensed health care professional, they have the option to take the test and receive what's called a certificate of completion credential.
This is different than their full certification.
It just lets people know that you have learned the material on the health coach certification but are not as qualified as a healthcare professional.
The NSHC allows organizations to do bulk orders, so the pricing depends on how many registrations.
For the sake of this article, I'm guessing that you are not an organization looking to certify all of their employees.
The cost for one year NSHC certification this $595.
This includes the one-year membership that will need to be renewed after 365 days.
The yearly renewal fee is $50.
Requirements for becoming a health coach with NSHC
To take the Certified Health Coach exam with HSHC, you are required to have strictly the credentials listed on their website.
NSHC does not petition any credentials that are not part of the ones listed on their website.
If you do not have any of the credentials you can still take the exam but you will only get the certification of completion.
HSHC health coach certification lasts for 5years, after that you are required to renew your certification.
Endeavor to visit their website to see the list of the credentials that are required before you can apply for CHC.
My overall impression of the NSHC certification
This is a very highly regarded certification in the health coaching industry.
They have a rigorous and standardized approach to health coaching with every aspect being evidence-based and research-driven.
Unfortunately, those that are not already a licensed health care professional, will not be able to get the full certification.
The "certificate of completion" is only available.
3) The Wellcoaches School of Coaching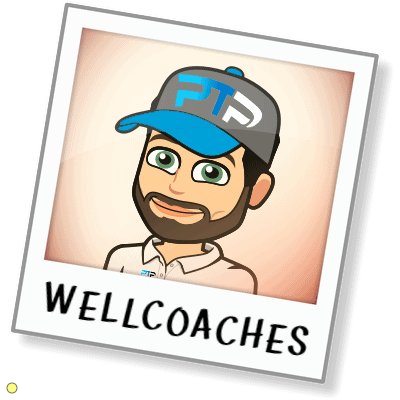 Awesome name right? Well, let's check out how awesome their program is too.


Founded in 2002, the Wellcoaches school of coaching has been collaborating with ACSM (the American college of sports medicine) to be a primary influence in the health coaching field.
General information on the Wellcoaches certification
The general certification takes approximately 18 weeks to finish and ends with a written and oral test that one needs to pass to get credentialed.
This is only the first part of the certification; the second part is a 10-month program.
The initial certification is needed to start this 10-month curriculum.
There are also two forms of certification that they offer.
The first is called their "certified health and wellness coach" and is for licensed health professionals who wish to integrate the health coach training program with their patients
To be allowed into their full certified health and wellness coach program, you need to hold a bachelor's degree in a health-related field with the addition of an NCCA accredited certification and a minimum of 2000 hours of work experience.
Tons of other eligibility requirements can be seen here.
This option is more for fitness professionals such as personal trainers.
This gives you the overall knowledge to work with your clients and improve their well-being and outlook on health and fitness.
The general form of study materials that they provide is live workshops and interactive online classes.
There are also three individual mentoring sessions and the general textbook for the program.
Cost of the Wellcoaches certification
The overall cost of the Wellcoaches certification is $650.
Requirements for becoming a CHC with Wellcoaches School of coaches
To qualify to write the wellcoaches School of Coaching certification exam, you are required to have either of the following;
An Associate's degree (or equivalent) in holistic nutrition, dietetics, physical education, and other related fields, from an accredited institute of higher education with 2,000 hours of practical experience in health-related fields.
Current Clinical License
Any personal fitness trainer certification from a recognized certifying agency and an ACSM Exercise Is Medicine Credential
A Certificate of Completion from American College of Lifestyle Medicine for coaches
My overall thoughts on the Wellcoaches certification
The Wellcoaches program is a very good one overall.
I like how they have two options, one for licensed health care providers and one geared towards individuals in the health and fitness space.
There's a ton of information on how to combat essential problems such as the obesity epidemic, sedentary lifestyles, stress, and depression.
4) The Duke Integrative Health Coach Program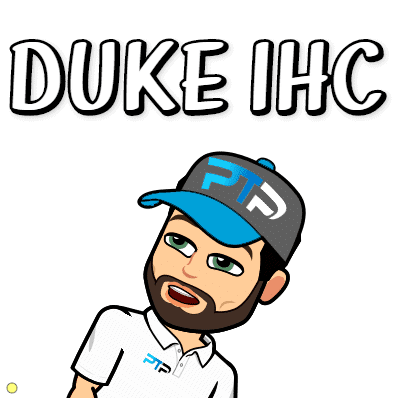 How are you finding it so far? Here is another very good Health coach program you must consider.


The Duke integrative health coach program is unique in the way it teaches its students about wellness coaching principles.
General information on the Duke Integrative Medicine program
Foundation course (certificate of completion)
Overall, there are various modules that you need to take and pass to get certified.
There are two different options for the in-person opportunity at their university or the online foundation course.
The in-person foundation course is eight overall days at the Duke University.
There will be two separate four-day modules 6 to 8 weeks apart.
The online foundation course is 16 live webinars that are three hours each and once a week.
The overall duration is 18 weeks long.
The certification course (certified integrated health coach)
This park can only be completed once you have done the foundation course with Duke.
This course is done entirely online through virtual classes and conference calls.
One needs to provide evidence of having a minimum of four clients and 100 hours of coaching experience.
In the end, there is an oral exam as well as a written exam that you need to pass.
The prerequisites to apply for the Duke health coach certification is a bachelors degree or higher, or approximately 3 to 5 years of full-time experience in a health-related field such as physical therapy, exercise physiology, nutrition, medicine or many others.
How much does the Duke health coach certification cost?
The foundational course is free (both in-line and in-person) costs $4,440.
The cost of the certification course is $1,440.
The overall cost for both the foundation course and the certification course is $5,880.
Requirements for becoming a health coach with Duke health institute
Those that are qualified to write this exam for this certification course must have;
Must be 18years and above and a valid identification
Have a bachelor's degree or an associate's degree(higher learning) in nursing, exercise physiology, and other related fields with 3 to 5 years of practical experience.
You must have completed the IHCPT foundation course
You can visit their page for more details on the curriculum.
My take away from the Duke health coach program
Overall, the Duke integrative medicine program is very in-depth and one of the hardest health coach credentials to obtain.
This is an excellent certification for individuals that have been working in the health and wellness industry for a while and would like to obtain training in behavior modification therapy for their patients.
It is a very valuable credential coming in close to $6000 can be difficult for most people to swing.
Also, if you would like to get your name up on the official list of certified Duke health coaches that are on their website, you need first to purchase professional liability insurance.
I thought this was silly.
5) Dr. Sears Wellness Institute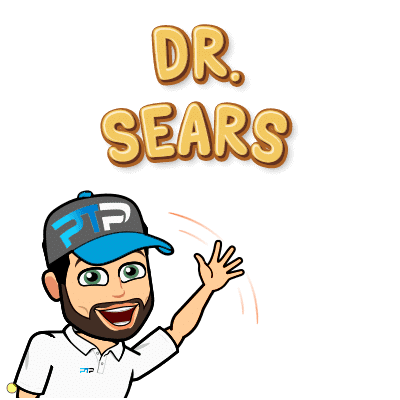 Join me as we take a close look at another one of the very best – Dr. Sears Wellness Institute.
Read on to find out more!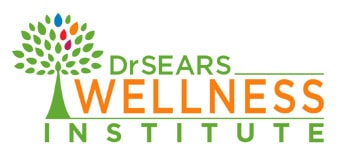 The 5th wellness certification program on this list is also one of the most complex with three different health coach certifications being offered.
General information on the Dr. Sears Wellness Institute
If you are going for one of their three available health coach programs, look to spend approximately six weeks completing each one.
The certifications follow Dr. Sears popular LEAN system.
LEAN stands for lifestyle, exercise, attitude, and nutrition.
In addition to getting certified, the program also encourages its certified health coaches to teach their seminars and workshops.
There are no prerequisites to apply for the Dr. Sears health coach certification.
Let's talk about the six different health coach certifications
Adults and seniors coach: This curriculum is composed of information that will help change the lives of senior citizens and adults. You'll learn behavior modification, healthy lifestyle choices, cognitive function practice, and stress reduction techniques.
Pregnant and nursing coach: This certification is targeted towards pregnant women and post-pregnancy women. Focuses on the importance of eating right, reducing stress, getting back in shape, and how their spouse plays a vital role in a positive pregnancy experience both during and after.
Family coach: The health coach certification for families is aimed at strategies to motivate and educate families as a whole. A strong focus on lifestyle choices and preventing childhood obesity.
There are also packages to purchase to do with health coach certifications at a time.
For instance, you can do the pregnancy and family certification together, the adults and family certification together, or all three of them together if you would like.
This super certification lasts approximately 30 weeks long and is an online-based program.
This master health coach program is mostly designed for individuals that would like to pass the ICHWC (International Consortium for Health and Wellness Coaching) exam.
The study materials that are provided with the Dr. Sears Wellness Institute certification are:
Online courses that are available 24 hours a day
The physical books and course materials will be sent to you.
Peer interaction: The ability to express your ideas and learning concerns over conference calls and discussion forums.
Interactive learning including videos and e-learning segments
Life support – whenever you need a question you can contact the live support team.
How much does this certification cost?
Each of the three health coach programs costs $965 each. If you would like to get two programs for a combined price you will be spending approximately $1345.
If you would want to get all three together, it will be $1645.
If you are trying to obtain their master health coach certification, the cost will be approximately $3000.
In addition to the initial cost of the certifications, there is also a yearly recertification fee of $145.
Requirements for becoming a health coach with Dr. Sears
There are no basic requirements for registering to write the exams.
It is an institute that offers you training programs at various stages in the space of 2 to 9months.
All the training and practicals needed will be covered during the program
My opinion on the Dr. Sears Wellness Institute
Overall, a very in-depth course.
I like how you can do one certification at a time or three all at once if that suits your needs.
It allows you to pick and choose and specialize in each area of health coaching.
It's excellent for those non-health or fitness professionals that would like to get started in health coaching due without having the prerequisites.
I like the study materials that they provide and the support that comes with each certification.
One thing that I did not like is the yearly maintenance fee of $145.
Most certifications require this every two or three years.
6) Health Coach Institute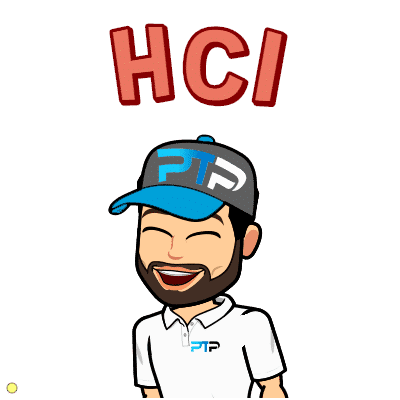 In this final segment, we shall be looking at the Health Coach Institute.
Let's see what this institute is about.
Health Coach Institute (HCI) is an online certification that teaches the science of habit change, nutrition, intuitive listening, and how to manage the business side of health coaching.
General Information on Health Coach Institute
HCI designed a four training module which is also known as the four digestible pillars:
The nutrition for health coaches
The transformational coaching skills
Personal growth
Proven marketing and simple business systems
With this four step-by-step curriculum that lasts for six months, you will be well equipped in the field of health coaching.
This HCI health coach program is strictly an online program so the study materials are online.

When you register for the program you will have access to training lessons. These lessons are available in video, mp3, and pdf format.
You can choose the one that suits your daily lives and learning style.
Requirements for becoming a health coach with HCI
There are no requirements for this program.
All you need to do is to register and make payment and you have access to your materials and write the exam.
How much does this certification cost?
This six months program costs $6,450.
You can also get a discount for referrals and also get a 20% discount for paying in full.
My opinion on Health Coach Institute
The Health Coach Institute is well-grounded on training learners on habit change, communication skills, and business skills.
These business skills will help you start out well on your own.
They also offer a 3-day event after graduation where you can meet your fellow graduates and health coach masters to rub minds and discuss about health coaching.
So this certification is good for those people that have no prior knowledge about health coaching.
They can just take this program and get the certification.
Conclusion on the Top health coach programs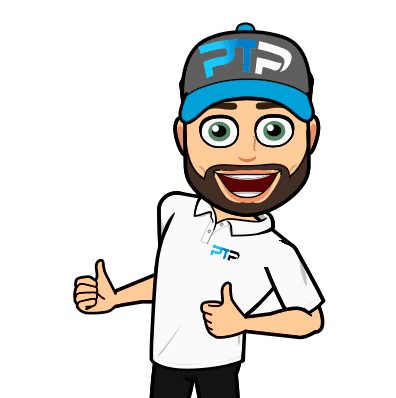 That's my 6 best Health Coach programs for you.
I hope you can conveniently choose a health coach program now with much ease.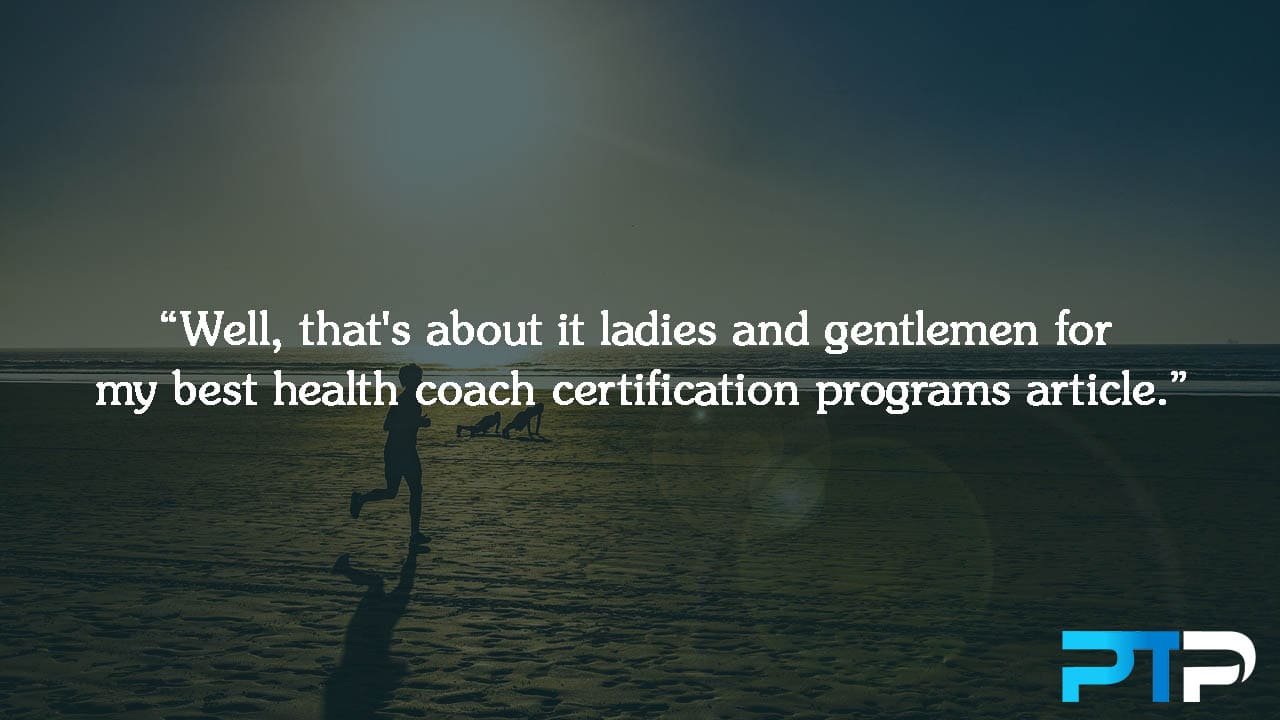 Well, that's about it ladies and gentlemen for my best health coach certification programs article.
Overall I would have to give the winner to the ACE health coach certification because it is a relatively cheap option, has fantastic study materials and is widely recognized as a great certification both by employers as well as the NCCA.
If you have been working as a licensed health care practitioner, I think that the NSHC certification is a great option as well as it has comparable prices and excellent study materials compared to the ACE health coach certification.
Let's pass this conversation over to you guys and gals.
Which health coach programs have you guys gone through? What were your experiences with them?
If you have any other questions or recommendations for this article, please don't hesitate to share in the comment box below the FAQ section!
Best Health Coach Program FAQ
Discover All PTP Fitness & Wellness Career Articles
Tick a box from each section to narrow the results.
×
I want to know more about: