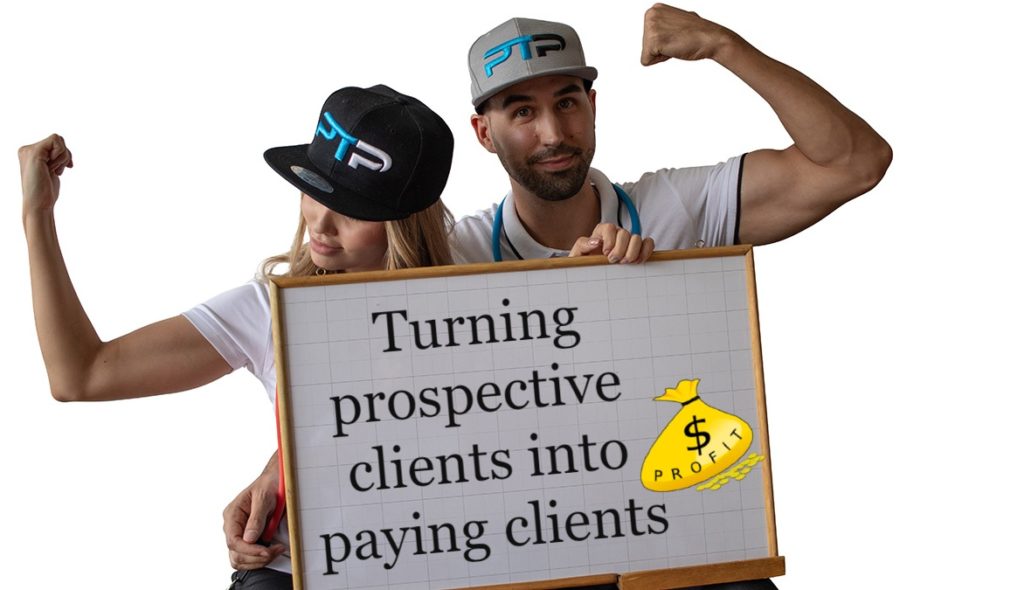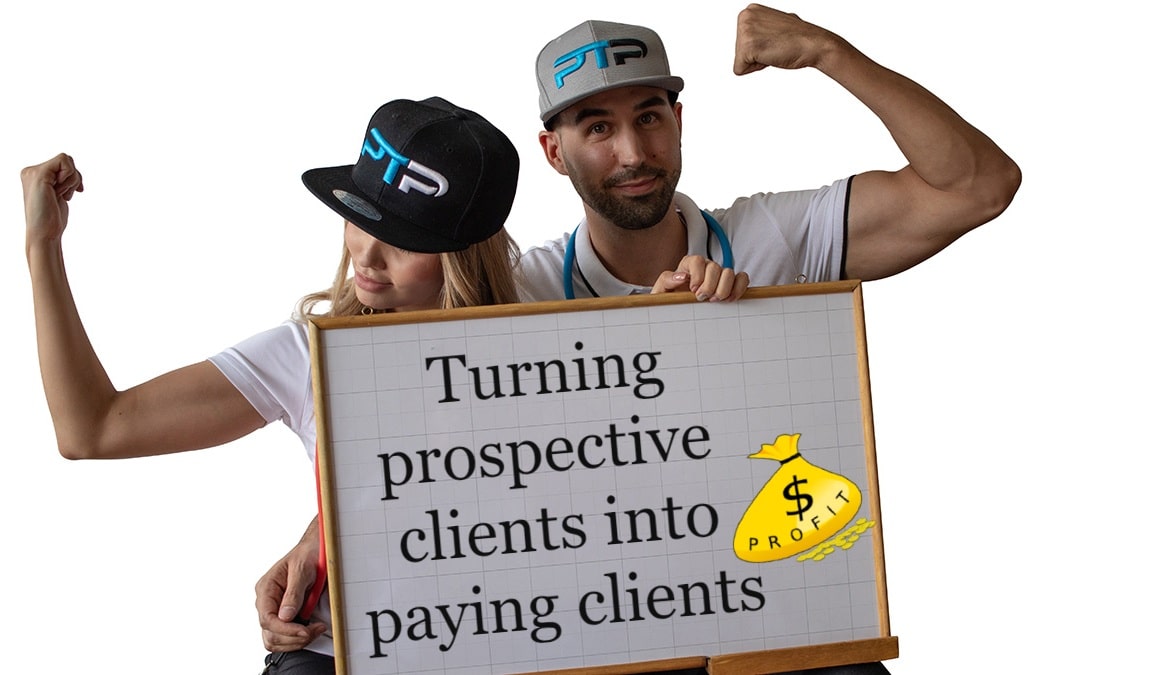 Hello!
Coach Tyler here and today I want to look into the subject of clients.
Without them, you simply don't have a business, right? They are perhaps the most important part of your world as a personal trainer. Sure, getting accredited is important. Finding a niche is also something that some personal trainers strive for and continually learning means that as your journey in the world of fitness goes on and on, you get more experienced and are more equipped to help all sorts of people.
But clients are key. And clients that come back time and time again are the most important of all.
But how do you turn prospective clients into paying clients? I think its something that every personal trainer should look into, especially when you are starting out and every lead generated is important to help build your client database
Thanks for taking the time to read through this blog post and as usual, please comment below if you have a query.
Let's begin.
You Got It All But the Fish Ain't Biting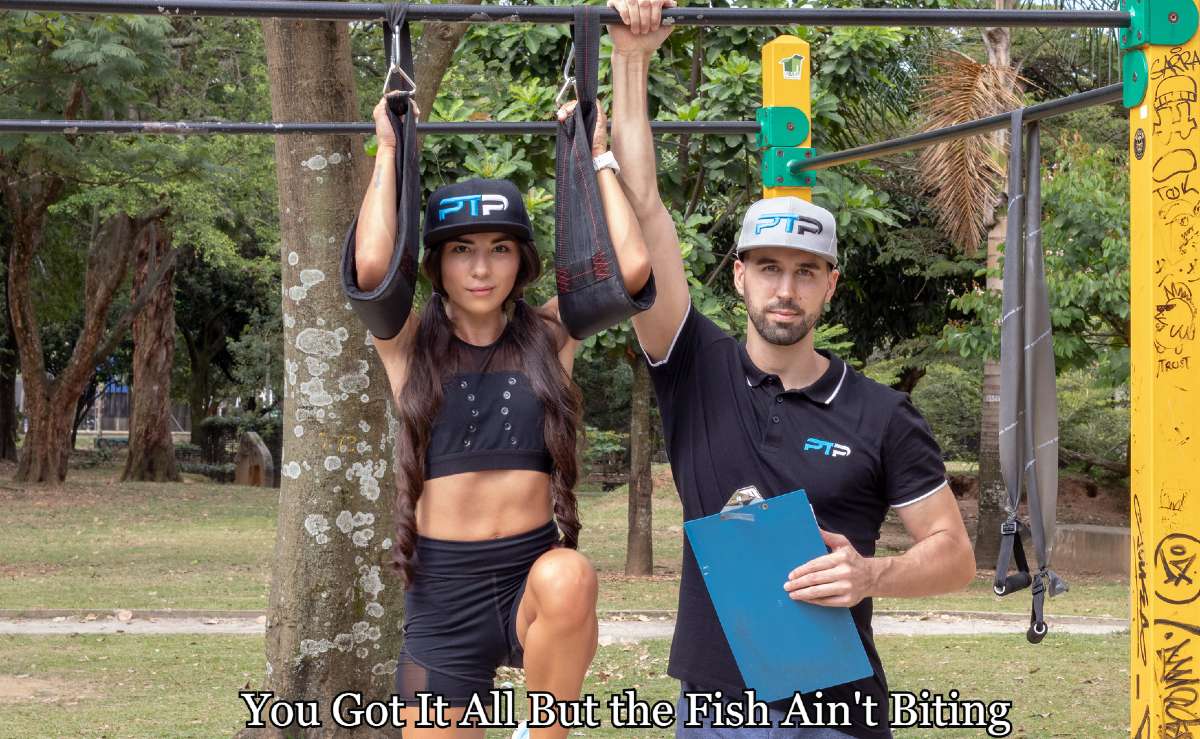 So you have it all.
An awesome, modern website with all your information, your services and more. You also have social media covered – Facebook, Twitter, Instagram and more, all with a number of followers.
You post content regularly which does generate some interest. Yet you feel that for all your effort, all the potential leads that you are generating just aren't turning into the number of clients that you really should be getting.
So what can you do to turn those prospective clients into paying clients?
Connect at their level and be approachable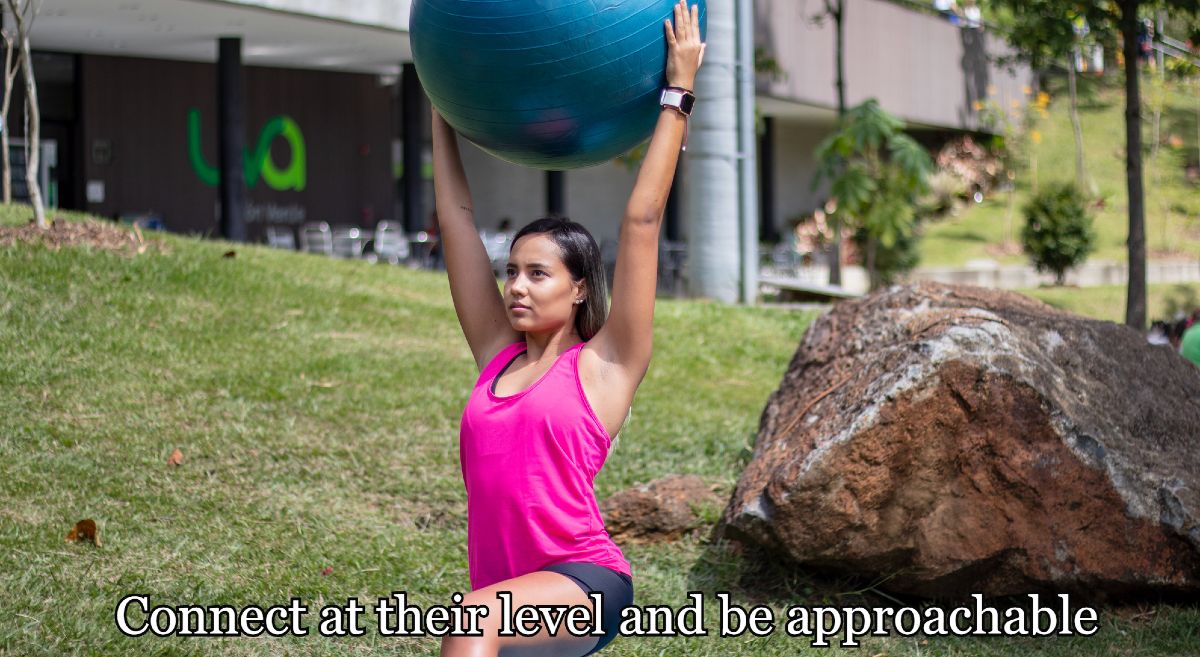 Let's be honest. If someone is feeling a little embarrassed about their body, they are never going to want to deal with a personal trainer that struts around the gym like a peacock showing off.
To appeal to the ordinary man and woman in the street, those that will be the bread and butter client for your business at the end of the day, you need to be approachable. And that doesn't mean that you need to cover up your muscles or be ashamed of your body that you worked hard to get.
Exclusive PTP CPT Offers



Gold Standard Cert

Most Popular Cert

Best Study Materials

A Good Option

A Good Option

Best CPT for you?

It's more of an attitude, a way to show that you are down-to-earth, approachable and more than able to help. And it doesn't just mean the way you act at a gym. It's the attitude you put across on your social media platforms as well.
Be open, approachable, ask people to message you for help. Be genuine and that will help to build connections with prospective clients who approach you for information and then even ask you to help them.
By showing your caring side, providing information and connecting with people, you will be surprised how many of them will opt to use your services to help them change their lives.
Generate leads by providing free content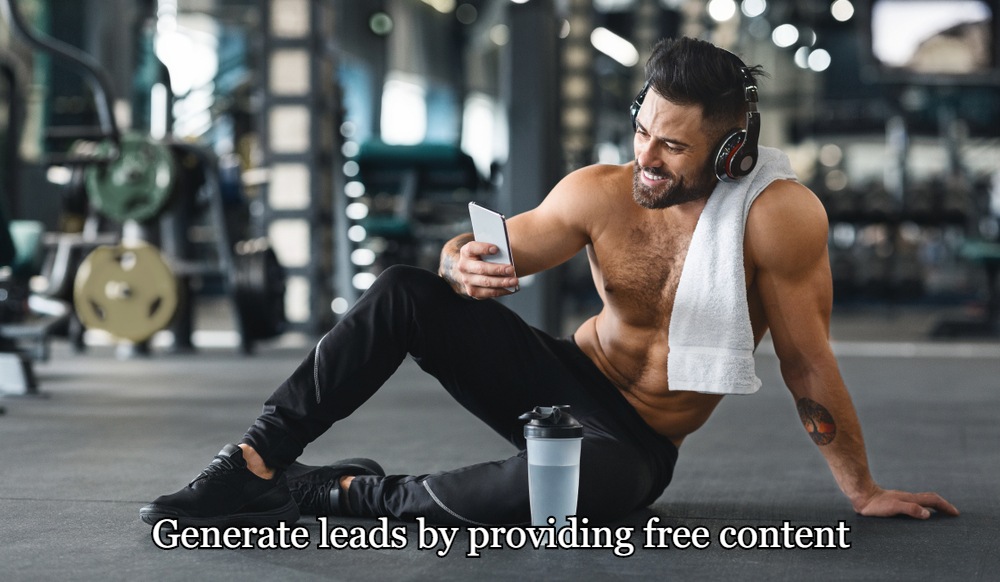 A great way to generate leads is through the content that you post on social media.
This can be in the form of videos (like the correct form for certain tough-to-do exercises), blog posts with interesting information, pertinent articles regarding exercise and fitness and more.
When posting this content, be sure to include information that generates engagement. Ask questions, include links to your website or a contact form for those who want more information.
By providing interesting and valuable content, you show yourself as being knowledgeable and an expert in your field.
People want a trustworthy trainer that they can feel comfortable with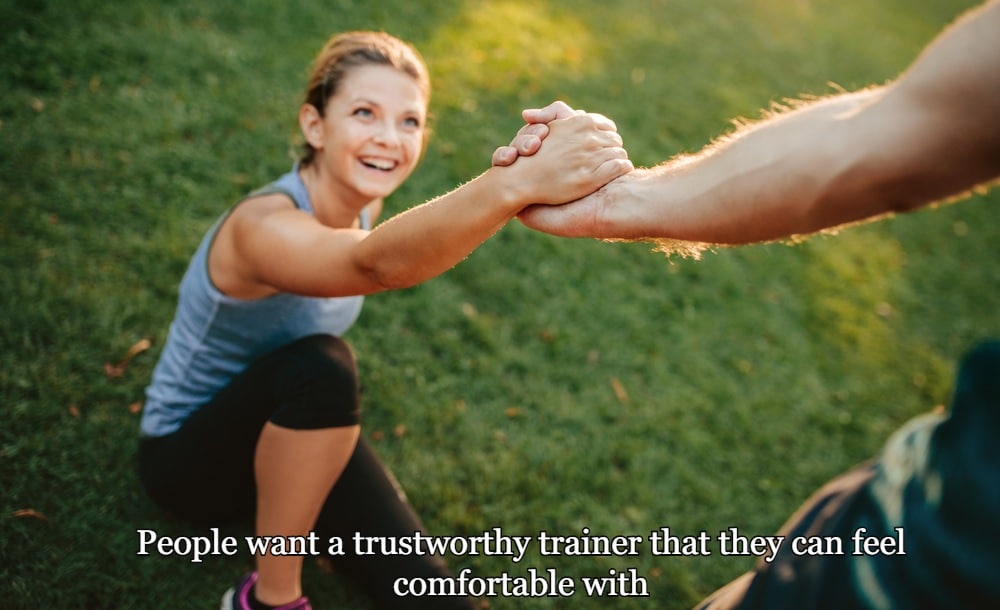 Everyone you interact with at the gym is a potential customer. Every time you interact with someone, make sure that you are interacting in the right manner. Potential clients might even watch how you work with other clients before deciding that you are the trainer for them.
But that trust and interaction should filter through into everything you do, including your brand, online presence and social media interactions.
Give potential clients a reason to become a paying client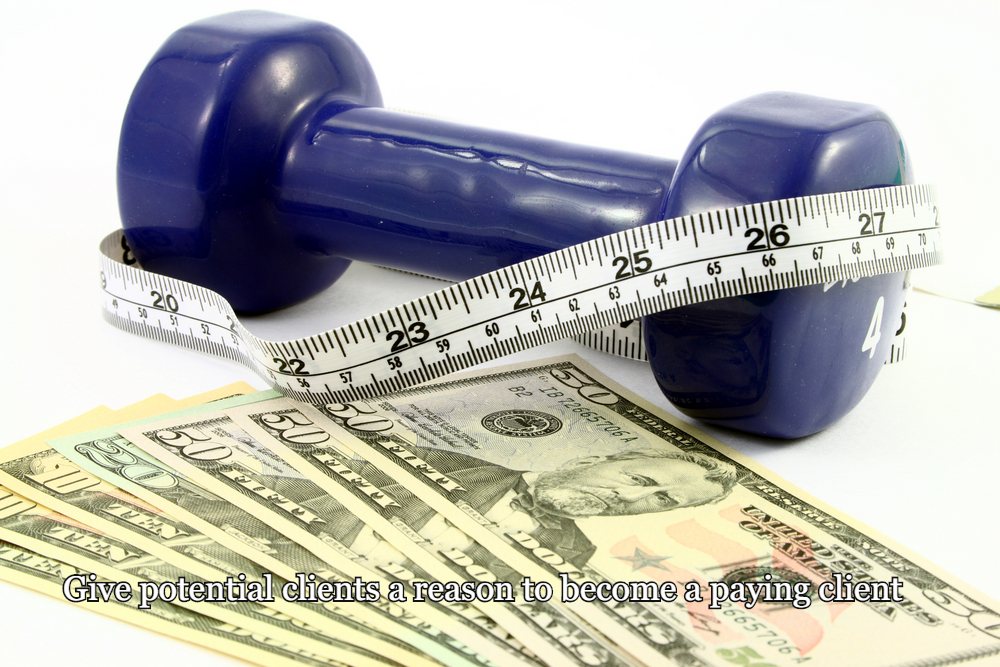 Even though someone might want to get help from a personal trainer to transform their lives, there may be obstacles stopping them from doing so. And two of the biggest are usually their time and their money, especially when they aren't totally convinced what a personal trainer can do for them.
Sometimes, to convince potential clients like that to give personal training a try, you need to think a little differently. And marketing experts will tell you, there is not a one-sized fits all approach when it comes to promoting your services.
You have to have alternatives to what it is your normal offering is.
So, for potential clients that show some interest but cite their time and perhaps money as a barrier to starting training, offer a package that has lower participation than your others. What you want them to do is to try out your services. So, opt for something that is for 30 days and at a lower cost.
Once they see what you can do for them over that 30 day period, the chances of them committing to a longer package time-wise increase greatly. This way, you don't need to sell your services for free but you are giving potential clients a chance to commit to something for just a month.
Exclusive PTP CPT Offers



Gold Standard Cert

Most Popular Cert

Best Study Materials

A Good Option

A Good Option

Best CPT for you?

Use current clients to generate others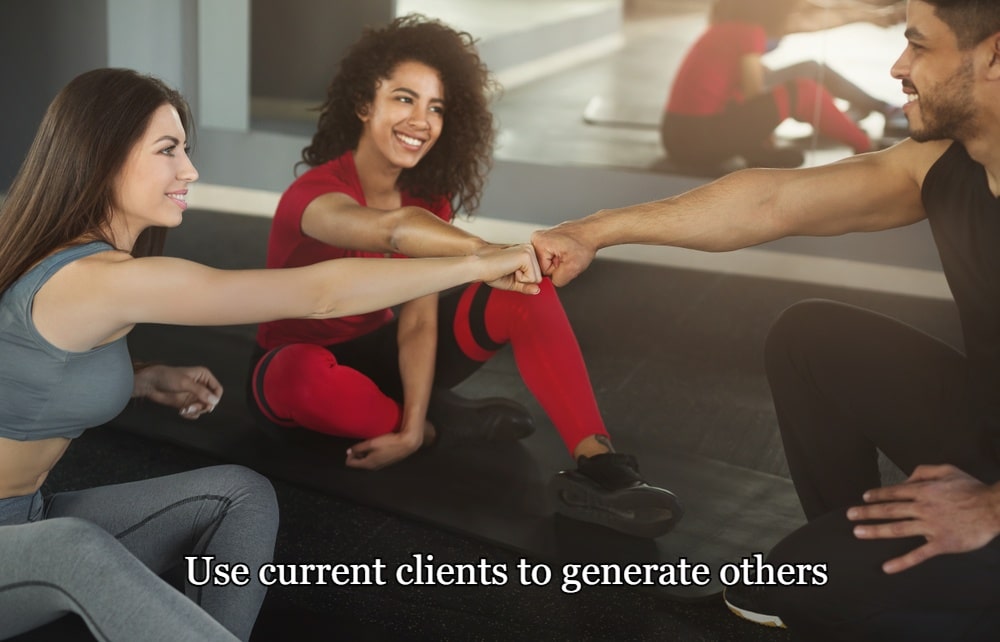 Your current clients can be an excellent source of new clientele. It's important that you use their loyalty to help build your client base.
It's not about harassing them to bring their friends or suggest family members that you can contact. Believe me, the more you can impress your clients, the more word of mouth referrals you will get.
And word of mouth advertising is not on the best advertising, it's also the cheapest!
For personal trainers starting out, personal referrals from happy clients are often one of the best ways to build a steady client base. That's why it's important to show your expertise, go the extra mile, be genuine and trustworthy and offer value as a personal trainer.
Remember, the experience you offer is far superior to a gym where essentially clients are just numbers. A personal trainer is far more hands-on and that means personal attention. When people give that a try and see what you offer, they immediately know where the best training experience lies.
Plus, you can interact with them and encourage them even when you are not training them! Ultimately, your superior service, the ability to help people get to the root of their fitness problems, provide strategies to turn their lives around and your expertise will help generate clients through referrals.
Also, it doesn't hurt every now and again to ask those clients that you have built a close relationship with to give you some leads to friends and family that could use your help.
Consider a referral marketing program as well. In this way, any clients who refer someone who then becomes a paying client of yours gets a discount on your services.
That's another effective marketing tool to build clients from referrals.
Keep details of all potential leads generated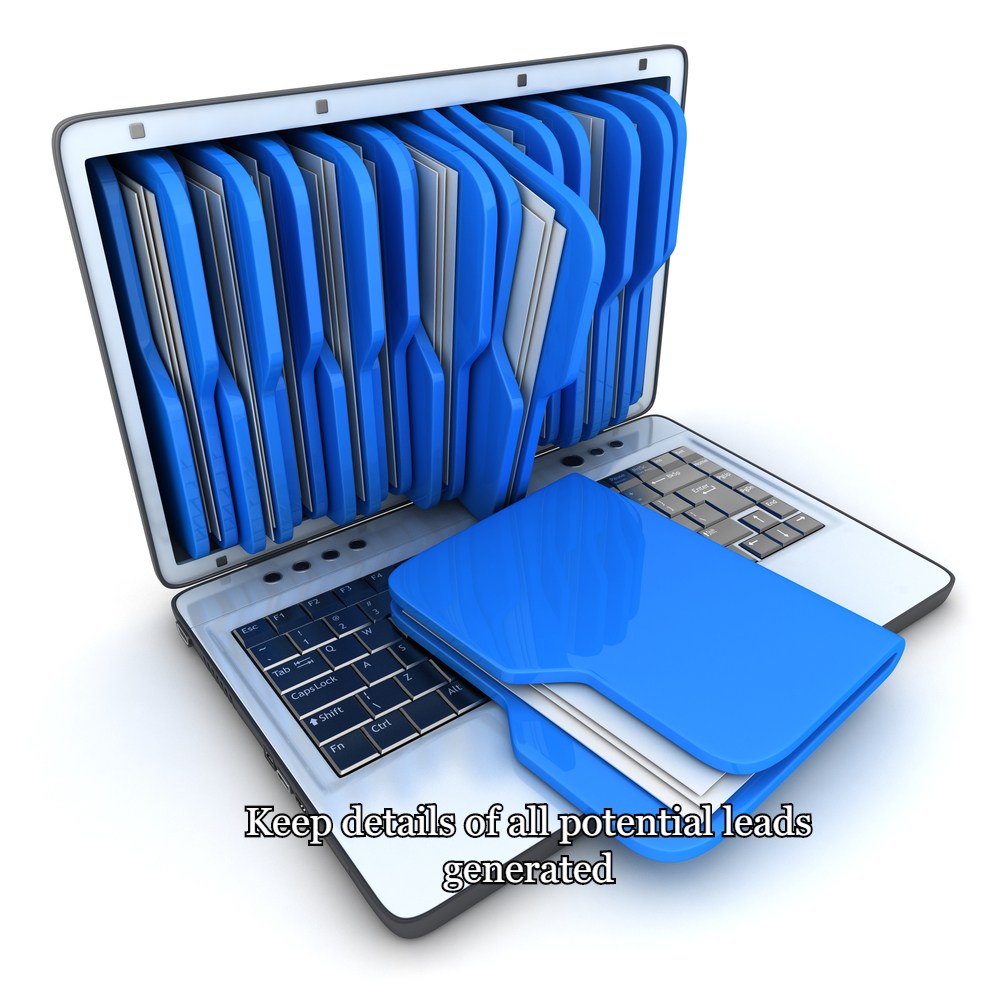 There are various ways in which you will generate leads as a personal trainer.
People will approach you and ask you about your services, current clients will refer friends and families, you will be contacted by potential clients on social media and more.
It's important that for everyone that you interact with, it's not just a once-off. And that means getting contact details for these potential clients.
Once you have these contact details, you can build up a database that you can target from time to time in various ways. Perhaps the easiest way is through email marketing which I will cover a little later.
Always give people the option to opt-out from getting any marketing from you. This way you know that if someone opts out, they just not interested and you not going to bother them or anger them some point down the line.
Don't forget email marketing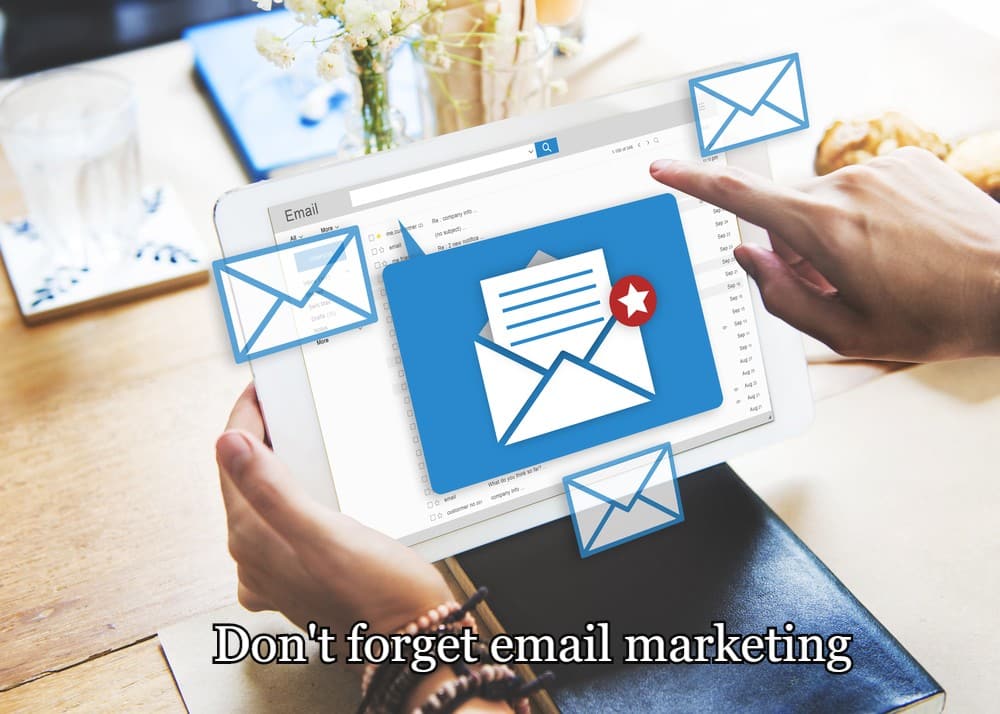 Email marketing can be a very powerful tool in reaching potential clients and hopefully turning them into paying ones. If you have generated a contact list, or get potential clients leaving their details on your social media channels or through your website, you can certainly use an email campaign as a way to convert them into paying clients.
I want to look at two particular types of emails that you can use to help sell yourself and your business. And these are:
Telling potential clients who you are (showing your expertise)
Transformation stories
Telling potential clients who you are
One of the first email ideas you can use is simply to tell potential clients who you are and what it is you offer as a personal trainer.
Be brave, tell your story and be sincere. This helps a potential client to see what it is you offer and is the perfect way to build trust with them without shoving your services in their faces.
So what can you tell potential clients in an email like this? Well, why don't you:
Show why you are an expert in fitness both in terms of what you can do and the knowledge you have acquired to do so
Think of the most important things a prospective client must know about you and tell them
Transformation stories
A second email that follows should include transformation/success stories, people you have helped to achieve their fitness goals.
This again reinforces that you are an expert and one that gets successful results. Of course, you would need to get the go-ahead from your clients who are the subjects of these success stories.
This kind of email can be very visual with before and after pics and should include testimonials from these clients.
These are just some examples of email marketing ideas you could use. Do a little more research, you can find many that you can be tailor-made to suit your needs.
Last Words…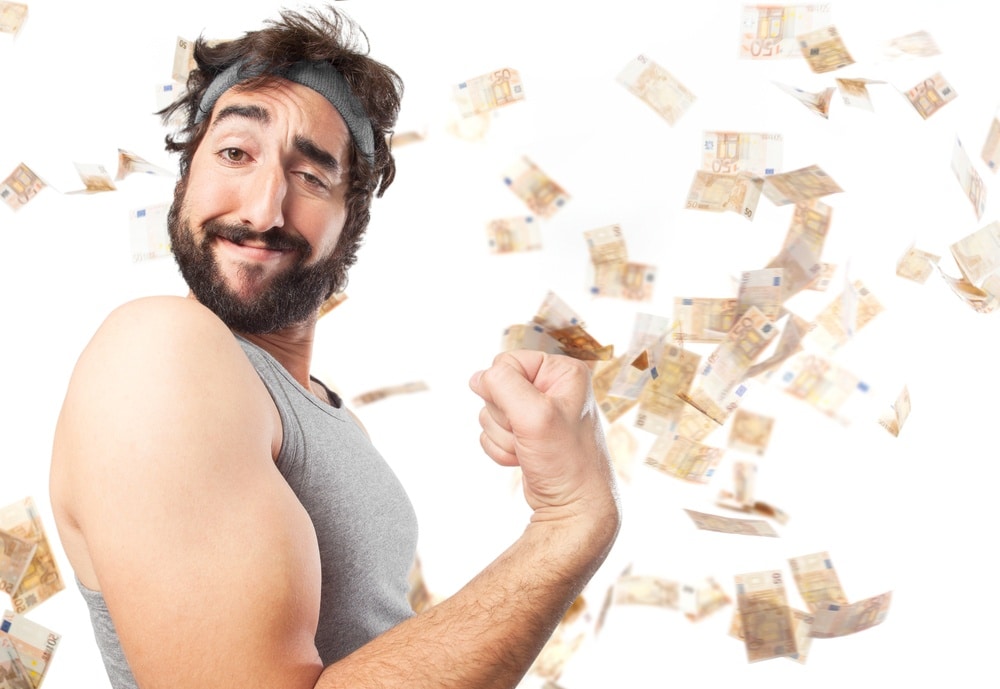 I hope that with this blog post, I have given you some good ideas that you can try to turn potential clients into paying ones.
I think one of the most important things to remember here is that as long as you keep presenting yourself in the right light, as the expert that is trustworthy and that can help people with their unique fitness needs, whatever that may be, you will grow your client base.
The thing is, this is never an overnight procedure. It's a process that can take some time but you need to keep at it. So keep your focus!
Please leave me a comment below if you have any queries and thanks for taking the time to read this post. Don't forget to have a look through the other interesting posts on PT Pioneer which can help you in your personal training endeavors.
References