Today's article is all about finding the perfect name for your website.
We will talk about
The importance of dot.com
One simple trick to finding the perfect name for your business
Purchasing domain names
Having a good name for your business will increase sales, improve customer loyalty, and make it easier for you to brand your business.
Time to get started!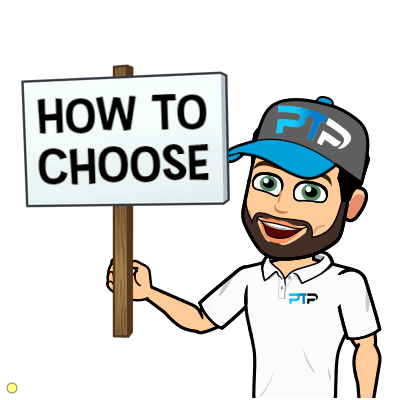 While you do not want a lack of decision to keep you waiting for too long, neither do you want to pick a name impulsively and move on without thinking it through.
Make sure to take the quiz to get a good idea of which certification is right for you.
How to Choose the Right Domain Name for your Website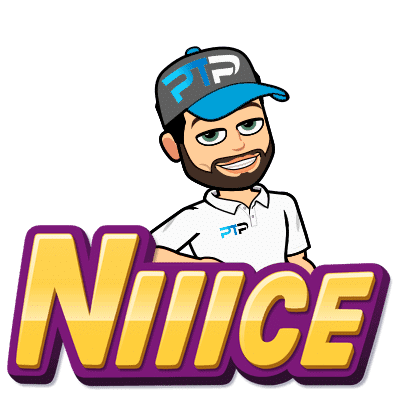 Finding the right domain name for your website is a crucial step and not one you want to overlook. This section will teach you how to choose the right one
The first thing that you want to do is make sure that the words you are using are simple and easy to spell.
If your domain name has a tricky spelling, then people will likely misspell it.
If you are going to use your own name, then this is particularly important.
For example, there are multiple spellings of Aaron (Arran, Arron, etc.), so having the domain name aaronsgym.com may be a problem.
Another consideration should be which domain extension you use.
To be honest, you only want to be using .com as it has the highest domain authority.
People are much more likely to search for it too.
Personalised extensions such as .gym or .blog are just going to confuse your audience.
Top Tip: If you are trying to bring new business to a brick and mortar gym, then having a local keyword in your domain will be a huge advantage.
www.personaltraining [insert your location here].com is going to go straight to the top of Google when somebody searches for personal training in their local area.
You also want to consider the length of your domain name.
The above example may work really well, but it also takes a long time to write out.
The longer the domain name, the more chances of a typo that can send your customer elsewhere.
What to Do if Your Business Already Has a Name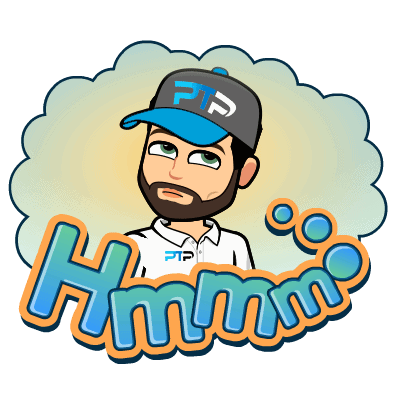 How to ensure you get the best domain name when your business already has a name, and what to do if your domain is already taken.
If your business already has a name, but you do not have a website or domain name.
Then the first thing that you will want to do is to see if your business name is already being used.
You can search for a domain name using godaddy.com
Just type in your business name and see if it is taken already.
If it is not, then you should buy that domain name as soon as possible.
Why godaddy.com?
It is one of the cheapest ways to purchase a domain name, it has excellent customer service, and it is reliable.
See, there are many companies out there that sell domain names.
Sadly, some are very unreliable.
For a long time, there was a practice known as Domain Name Front Running.
This is where you go to a domain name company and ask to register your chosen name.
Exclusive PTP CPT Offers



Gold Standard Cert

Most Popular Cert

Best Study Materials

A Good Option

A Good Option

Best CPT for you?

Let's say it is 'personaltrainingredmond' or something similar.
The company would then go and purchase the domain name themselves and sell it back to you at an extortionate rate.
It was a nightmare.
That is why you want to stick to reputable companies like GoDaddy.
If your business domain name has not been registered, then you should grab it immediately. You may also want to grab some variations (if you have the budget).
So, you would register your domain name (personaltrainingredmond), and then you could also register trainingredmond and ptredmond just to stop your competition from grabbing virtually identical names to your business.
This is not crucial; most businesses would want to avoid using a name similar to yours, rather than trying to piggyback off your name.
But at such low prices, it might be worth it.
If your business name has already been registered by someone else, then you have two options.
Option One: You can look for variations that have not been used
Option Two: You can change the name of your business
You may be reluctant to choose option two, but it may well be the best decision you make.
Think about it, if your business name is already being used by someone else (and they have a website), then your business is now a lot harder to find.
Your current customers/clients will not mind you changing the name, and you could bring in a whole new group of customers.
Sometimes a rebrand can really boost your business' profile.
What Makes a Good/Bad Name for Your Business?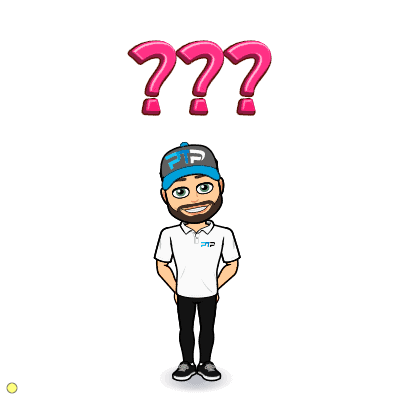 Find the right formula to help you create the best name for your business.
If you are choosing a personal training business name, then you will want it to be memorable, effective, and professional.
You have a few options:
As mentioned earlier, placing the location of your business into the domain name title can help you to show up in searches.
Pros: Great for search engine visibility
Cons: Can sound generic, often the domain name ends up being too long, impersonal
Using your own name is a common choice for personal training business names, and often they can be easy to find domain names.
Pros: Personal, easy to purchase, your customer knows who you are
Cons: Does not sound professional, the name can be too long, not location specific
Finding a good name for your business (such as "results fitness" or "bodytransformation") is another common choice.
Pros: Sounds professional, can promote the benefits of working with you
Cons: Can sound generic, not location specific, does not promote YOU as a person
As you can see, there are pros and cons to whichever choice you make.
So, do not get too worked up about choosing a name.
Here are five things to bear in mind
The Importance of Dot.Com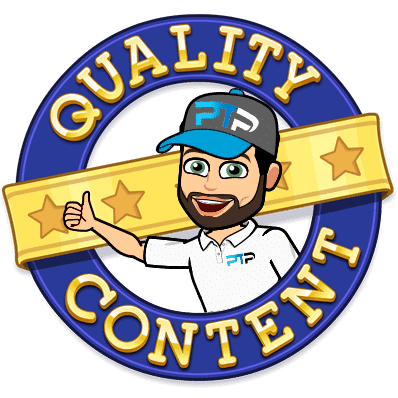 Why using dot.com is non-negotiable if you want your business to succeed.
One thing you really need to make sure that you do is purchasing a dotcom domain.
If you go on the GoDaddy website and search for your domain, you may notice a lot of cheap alternatives:
.net
.org
International variations (.co.uk, .co.in, .co.jp)
Avoid these at all costs.
If you purchase a cheaper version such as .net and then someone comes around a week later and purchase the .com version of your domain name, who do you think customers will think is the real company?
Customers more trust dotcom websites, they appeal to an international audience, and they are more professional.
It is a good idea to purchase the different versions of your domain name, mainly if you live outside of the US.
If you live in the UK, then you should absolutely buy a .co.uk as well as a .com to protect your domain.
Word Choice: Thinking Outside the Box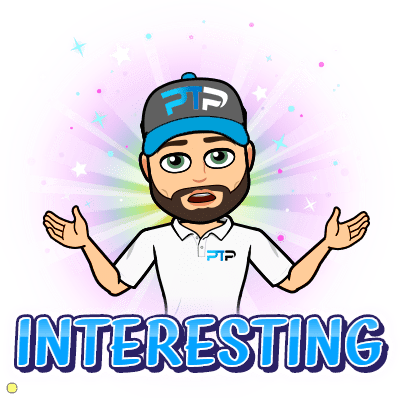 There is a trick to finding the right words to describe your business. Learn what it is here.
One way to get a perfect name for your business in a competitive market is to get creative with your word choice.
This is where websites such as thesaurus.com [2] can come in handy.
Obviously, the words in the above image are not particularly inspiring.
But you just use them as jumping off points.
So out of the words that thesaurus.com has given you, "strength" seems like a good starting point.
You click on "strength," and you get more synonyms.
One of which is "powerhouse." Already that sounds like a great domain name.
Powerhousefitness.com
Sadly, there is already a powerhousefitness.com, but you can see how using an online thesaurus can really help get you some creative name ideas.
What you could do, is spend 30 minutes on thesaurus.com and compile a list of suitable synonyms for fitness (or nutrition, or whatever).
Then go through the list and see which best describes your business. Create a shortlist of 5 names, and then check whether they are available on GoDaddy.com
The longer you spend on this section, the better your eventual name will be.
There will be no panic-choosing a name when your original is not available, as you will have a list of excellent alternatives.
How to Buy Your Domain Name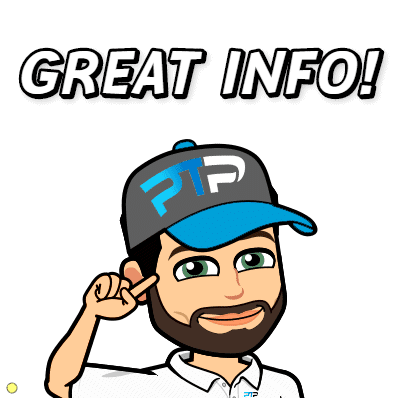 Everything you need to know about purchasing your domain name
There are hundreds of ways to purchase a domain name, but there are two options that we believe are best.
You can either go with GoDaddy.com, or you can take a look at Google Domains.
Both have their upsides and their downsides.
There is also namecheap.com, which has a decent offering.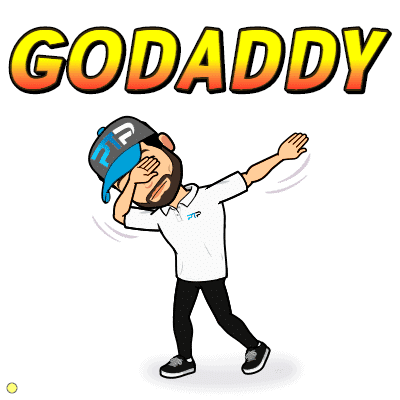 The biggest domain name website in town.
This is the most popular website for domain names and is a well-run, slick operation.
On the face of it, GoDaddy is the best option as the domain names themselves are ridiculously cheap.
However, there may be hidden costs along the way that raise the price over time.
The initial price of your domain name is usually the lowest price on the market, but the renewal prices can be quite a lot higher.
Extra costs for privacy services are another way in which the price creeps up.
That being said, GoDaddy is still very reasonably priced.
They are also well-known and have superb customer support.
Very low-priced initial cost
Superb customer support
Well-known and trusted company
Easy for beginners to use
Renewal costs can be much higher in price
Extra payments for security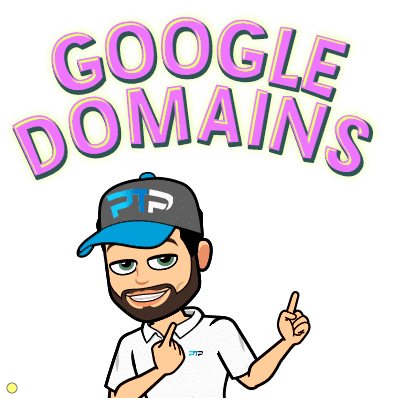 Is Google Domains the web's best kept secret?
Google Domains is not particularly well known outside of the web domain industry, but they are becoming more and more popular.
While they may not be as cheap as GoDaddy for the initial cost, there is no increase in price when it comes to renewing them.
This is a big deal because most domains are used for years at a time.
The privacy settings that come with Google Domains are unparalleled, and what is more, they come completely free with the service.
The customer service is particularly excellent, but there is not the same level of phone support as there is with GoDaddy.
That being said, Google's live chat is superb.
Long-term the cost is cheaper than GoDaddy
Excellent customer support
Google is the most well-known company on earth
Not ideal for beginners
No Webhosting service
Not available to all countries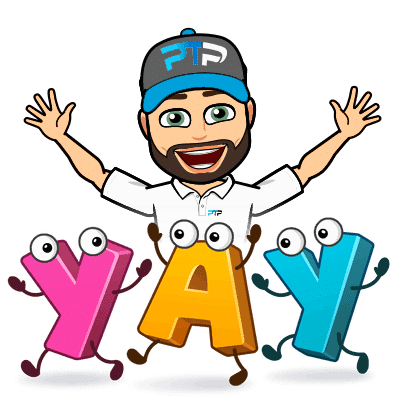 With a name like that, you know what you're getting … right?
Not as well known as GoDaddy or Google Domains, namecheap.com beats them both when it comes to pricing.
The value for money is insane.
Does this mean that it is a poorer service?
Absolutely not!
Namecheap.com offers essentially the same service as GoDaddy.com, it is just cheaper.
They consistently outscore GoDaddy on comparison sites [3].
One of the main downsides though, is the fact that namecheap.com can restrict access to certain countries outside the US.
Cheapest domains on the net
Great customer support
Decent renewal prices (though not fixed cost like Google Domains)
No phone support
Restricted access for certain countries outside the US
Check out all three domain sales pages before making your decision.
That way, you can compare prices over 10 years.
Google Domains may look like the most expensive at first, but that locked renewal price may work out cheaper.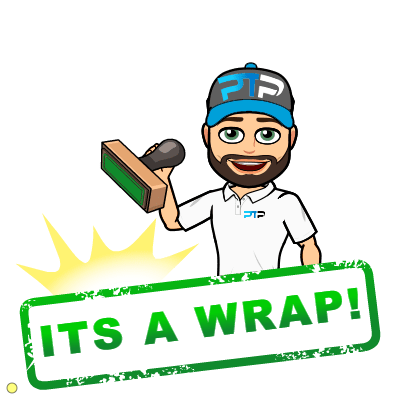 A brief summary of what we've learned today
Hopefully, this section of the course has helped you to have some good personal training business name ideas.
Finding the right combination of words for an effective personal training name may take a while and some research.
But your hard work will pay off in the end.
References
[1] https://en.wikipedia.org/wiki/Name_changes_due_to_the_Islamic_State_of_Iraq_and_the_Levant