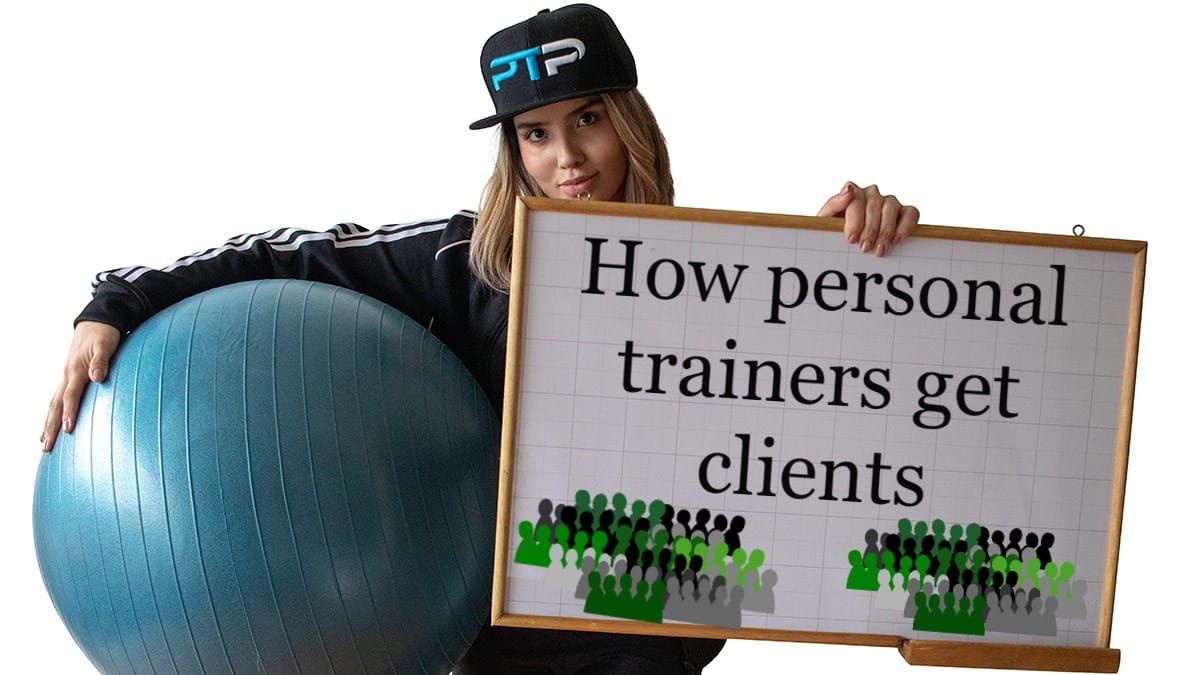 Clients…
As personal trainers, they are the center of our world. It's clients that we help on a day to day basis transform their lives. And it's clients we need to run a successful business.
You can be the greatest personal trainer in the world but without clients, you are going to struggle. That's a fact.
Hello ladies and gents!
Coach Tyler here to give you the lowdown on a pretty important subject.
It's something that I think all personal trainers worry about, especially at the start of their careers, or when they decide to go it alone and launch their own personal training business.
And that's the subject of clients and the best way to go about securing them for your business. I have put a lot of research time into this and also will be speaking from my past experiences and I believe I have written a pretty comprehensive blog post on the subject.
So I want you to take your time, have a read through and look at the concepts that I will be going over. This piece will be split into two main concepts.
How to secure clients at the gym
How to secure clients online
Of course, the traditional way of personal training is in the gym. But thanks to the internet and smartphones the number of personal trainers taking their work online has exploded over the last couple of years. And it's certainly something you could look into if you haven't before.
Once you've had a read through this blog, as always, don't be afraid to ask me any questions you might have by simply leaving a comment below. Also, PT Pioneer is packed with other excellent articles, so be sure to take a look around the website.
Now let's get right into it and see just how you as a personal trainer can go about securing more clients.
The Traditional Way Of Personal Training: How To Up Your Client Roster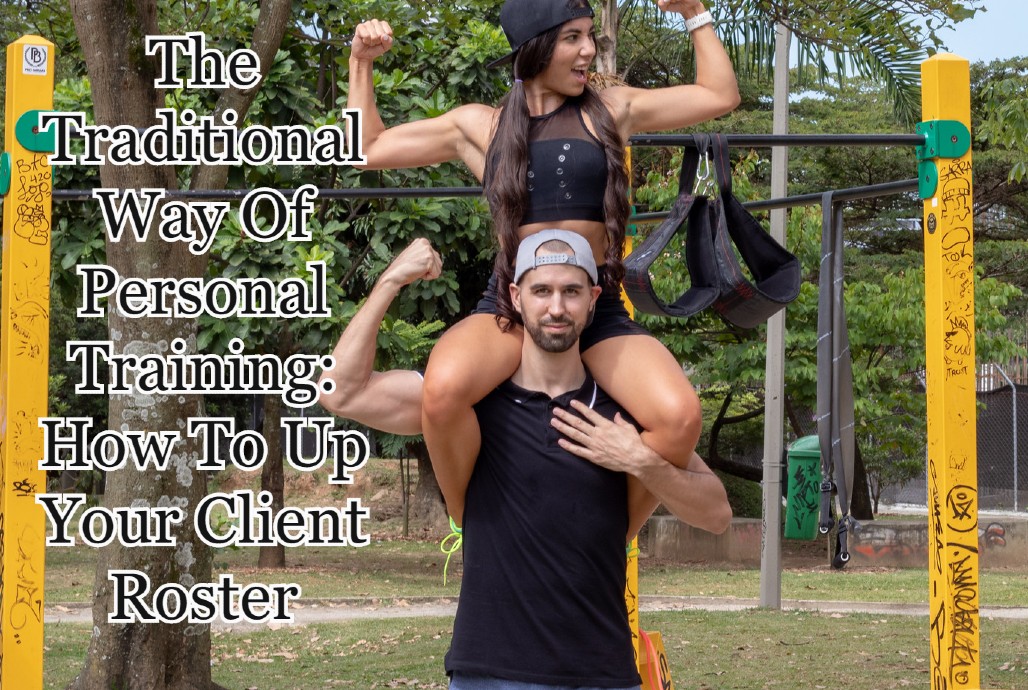 For a personal trainer who works for themselves, clients are your bread and butter. If you struggle to build up a decent roster of clients, well then you are going to struggle to pay the bills.
But luckily, you are not the first personal trainer in the world needing methods to gain some new clients. There have been plenty before you and in that regard, there are plenty of strategies and ideas that you can use.
So let's look at a few of them that I consider being some of the best, the tried and tested ideas that will see clients seek you out to help them, be it lose weight, increase athletic performance just improve their overall fitness.
1: Be visible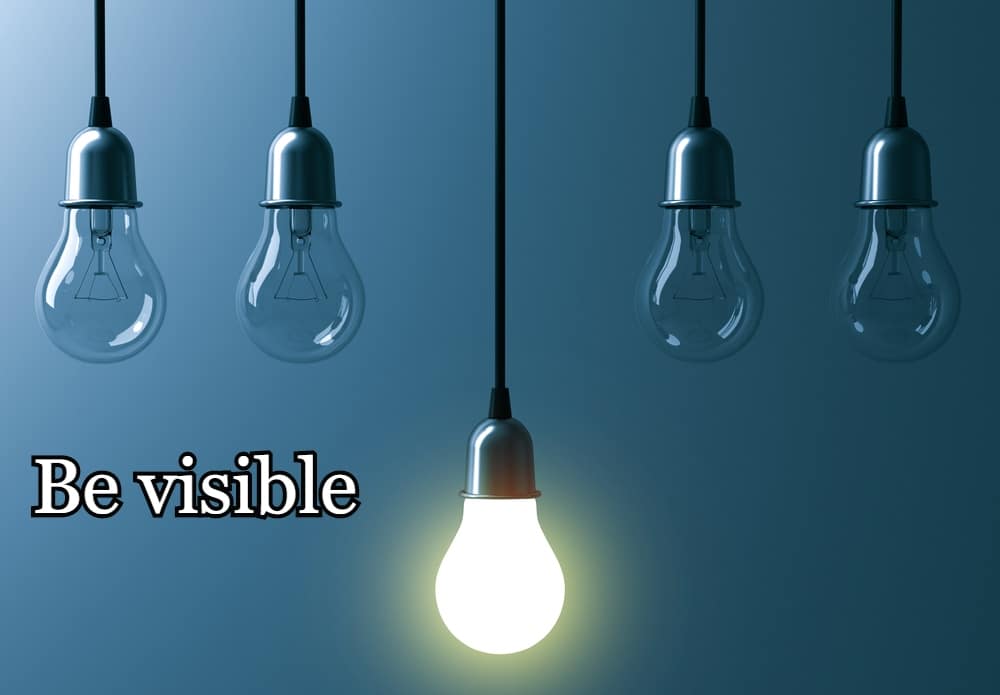 As a personal trainer, you need to be seen. So where ever it is you work from, probably your local gym, you need to be there as much as you possibly can.
That means, even if you don't have a client appointment scheduled at all, you should spend your time in the gym. Of course, you could work out a bit but its more about getting yourself out there.
While at the gym, you can help regular gym-goers, especially newbies as they try to figure out what's what. It can be a little intimidating for newcomers, especially if they have never tried out certain training apparatus before.
Of course, if you are going to help you need to get the permission of the gym manager beforehand. Don't try to take over without getting the ok first. By helping out gym clients, you can also mention what is that you do – let's call it personal advertising.
A day without client appointments should be seen as an opportunity to market yourself, that's for sure.
You could also consider becoming active in your community.
How do you do that? Well, it's easy if you look for opportunities. For example, you could volunteer your services at local health days and other similar events. In that way, you not only get your name out there but you meet people that could be potential clients down the line. Build up a rapport with them and you will see benefits, that's for sure.
2: Make use of social media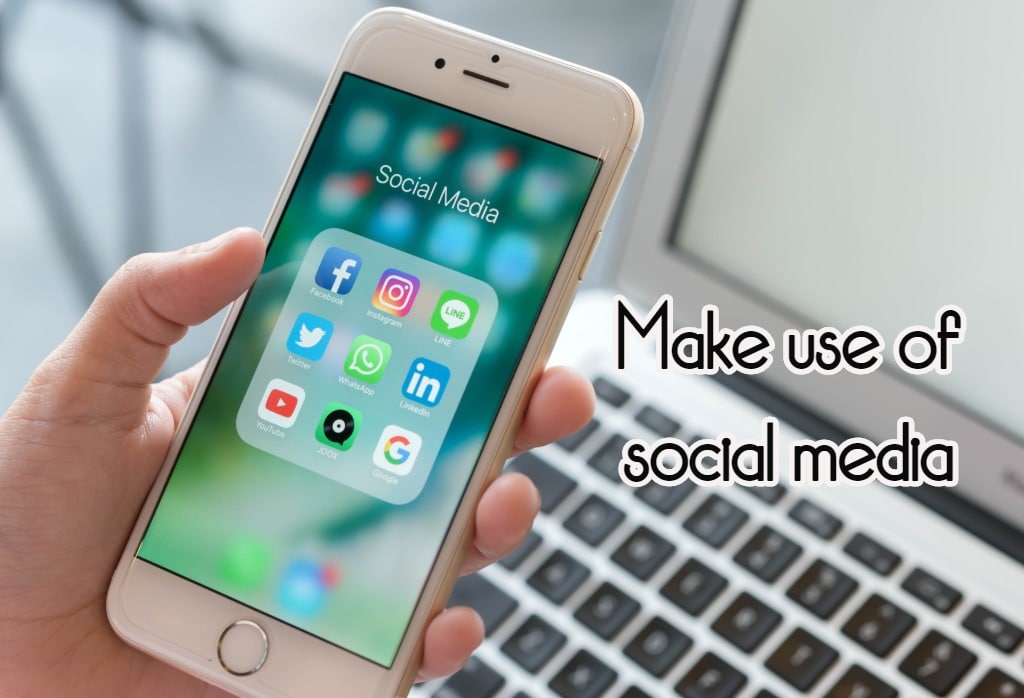 A personal trainer that is not using social media is certainly not marketing their business at 100% of their capability, that's for sure.
In today's modern world, social media is the perfect way to connect with people, both those who are clients and those who are potential clients.
Now you don't need to have a presence on every form of social media there is, that's just going to be too time-consuming. That said, platforms like Facebook, Youtube, Instagram, as well as Twitter to some extent, should not be ignored at all.
And that doesn't mean just making the occasional post. You should be posting something every day. Just be sure to vary the content you offer.
For example, you could post:
Links including articles about fitness, health and others along those lines. Basically articles that are not too technical but will interest the general public
Pictures related to your services, for example of a client, working out and you guiding them along (get their consent first, of course)
Share your personal experience related to personal training and what you have to offer
Celebrate current client milestones (with their permission). Remember to tag them as well so their friends can see (more clever social media marketing).
Ask thought-provoking questions that will have people give answers and interact with you, things like "How important is your personal fitness to you?" or something similar.
Run competitions. Keep them simple with a prize that doesn't break the bank. In fact, a free personal training session might lead to a future client.
Keep posts visual. Always try to include a picture or even a video. Visual posts are far more appealing and will generate more interest than a wall of words.
These are just a few examples of what you can do. Make sure you have your own Facebook page for your business as well as joining as many fitness groups as you can where you can make your presence known and answer questions people might have.
And remember this simple rule when it comes to social media posts. They should always do one of the following: inspire, entertain, educate, interact, persuade, promote or network.
3: Use referrals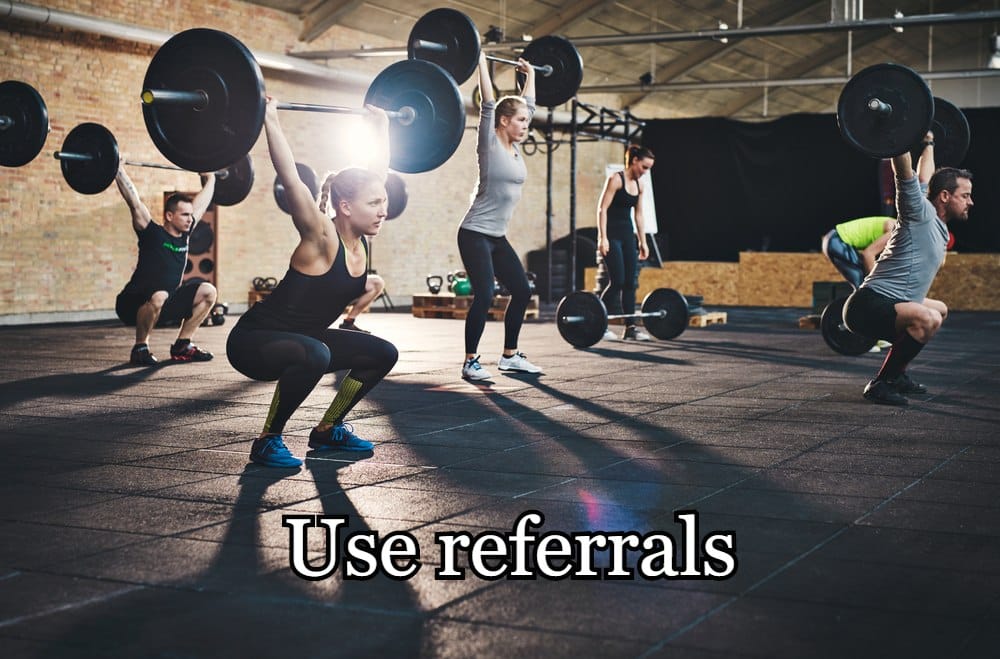 As a personal trainer, the service you give to others, as well as your ability to help them to get fitter and healthier, can be used to your advantage.
And to do this, you could ask your clients to refer family members, friends or colleagues to you that might be in need or make use of your services.
Exclusive PTP CPT Offers



Gold Standard Cert

Most Popular Cert

Best Study Materials

A Good Option

A Good Option

Best CPT for you?

A great way to drive this is to give them something back for each referral they give you that turns into a paying client. The easiest way to do this is to offer them discounted rates for each person they refer, for example, 10% of their next monthly fee. You could even build in a bigger incentive, for example, a month's discount for every five people they refer.
It's up to you how you want to structure it really, but referrals are one of the best ways to increase your client base. Word of mouth advertising goes a long way, that's for sure.
4: Don't forget to focus on the youth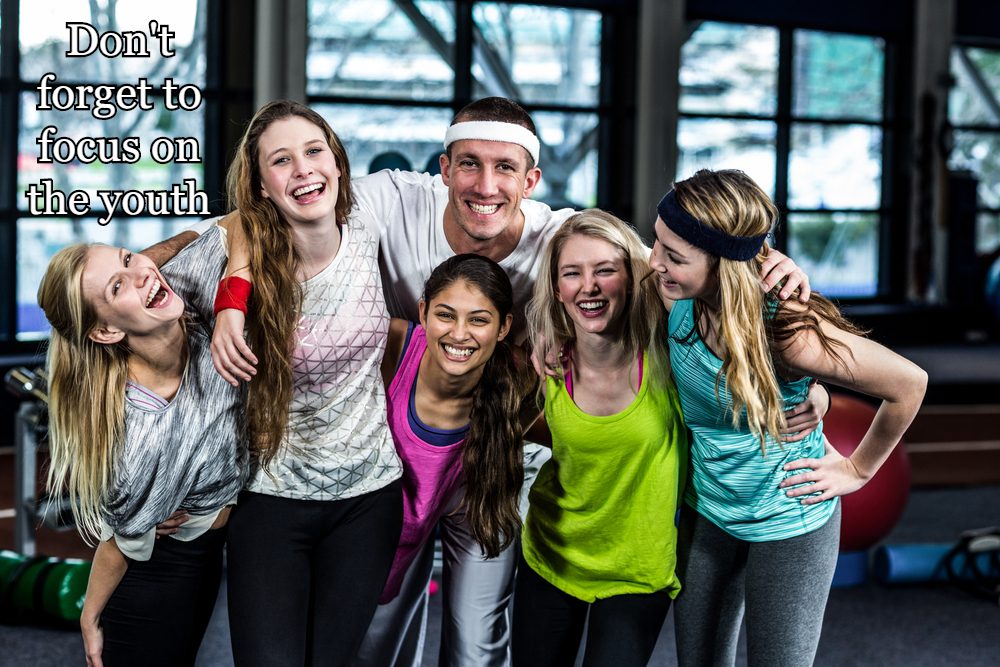 As personal trainers, we sometimes forgot to focus on a range of target markets. That's because many of our clients are middle-aged and wanting to make a lifestyle change by getting fitter as well as healthier.
But that doesn't mean we mustn't forget about the younger generation!
And there are a few ways that you can network with the youth market. Start by looking into the various programs that are offered by community colleges, universities and other educational institutions in your area.
Connect with the people running these and ask for a place on these programs where you talk about health and fitness. You could even try to get involved in the various sporting programs that these educational institutions offer. You may consider a few free classes once every quarter to introduce prospective clients to what it is that you offer.
Local high schools may also make use of your services as a strength and conditioning coach. There is no harm in doing inquiries to see if they need your services. Again, this is an excellent way to meet and network with the younger generation.
5: Target local businesses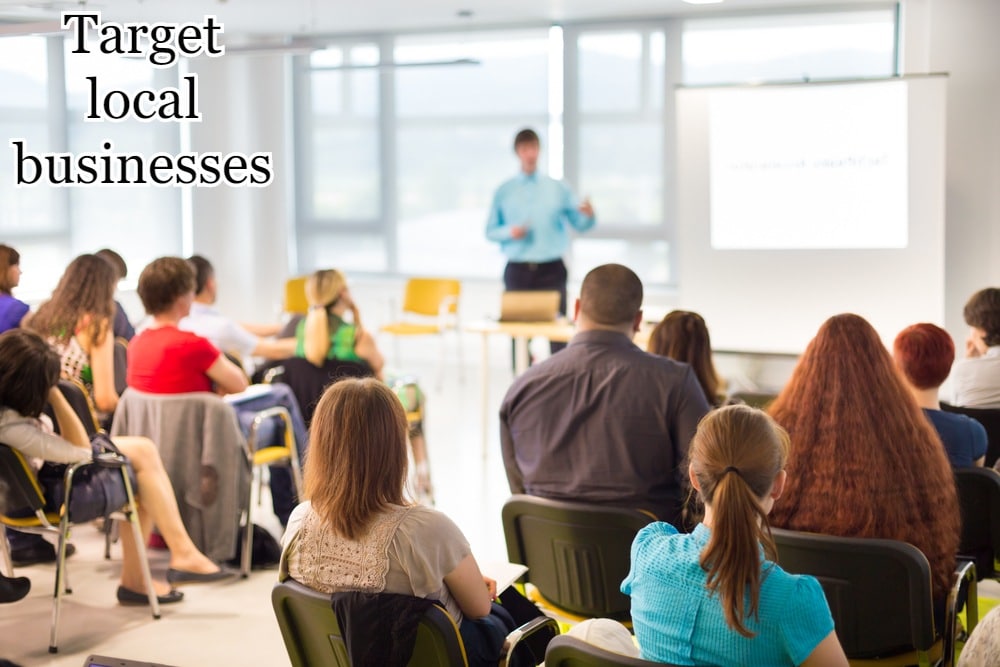 Without a doubt, you should target local businesses looking for prospective clients. And all you need to do is spend a lunch-hour once a week to do so.
Contact large businesses in your area and ask them if you can run a few workshops and information sessions regarding personal training.
These information sessions can specifically be about health and fitness, providing interesting stats and facts as well as telling participants the advantages of using a personal trainer. Some companies may even agree to have you set up an information stand at their health and wellness days.
This is about getting your name out there through networking, meeting people and planting seeds. And believe me, many of those seeds will grow into clients. You could include some competitions, offer discounts on an initial session or use other promotional items to get people to the gym to see what it is you can offer them.
This is a brilliant example of how networking can work for you.
6: Don't be scared to promote yourself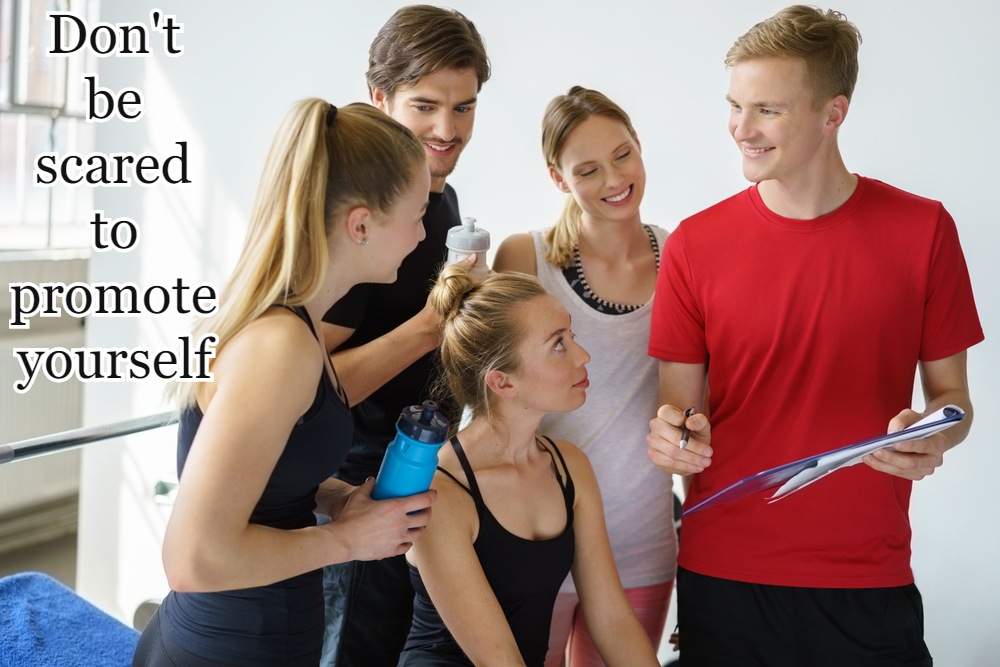 If you have helped clients reach their goals and they are happy with the service you have offered, make sure you ask them to write a testimonial for you.
A personal review of sorts, testimonials can go a long way to securing new business.
Why?
Well, people who don't like to jump into something new will often see what other people say of the services you offer as well as your ability to help others reach their goals.
That's why having testimonials on your webpage, or as social media posts can help raise the amount of prospective new clients enquiring about your services.
7: Don't forget to blog/write for others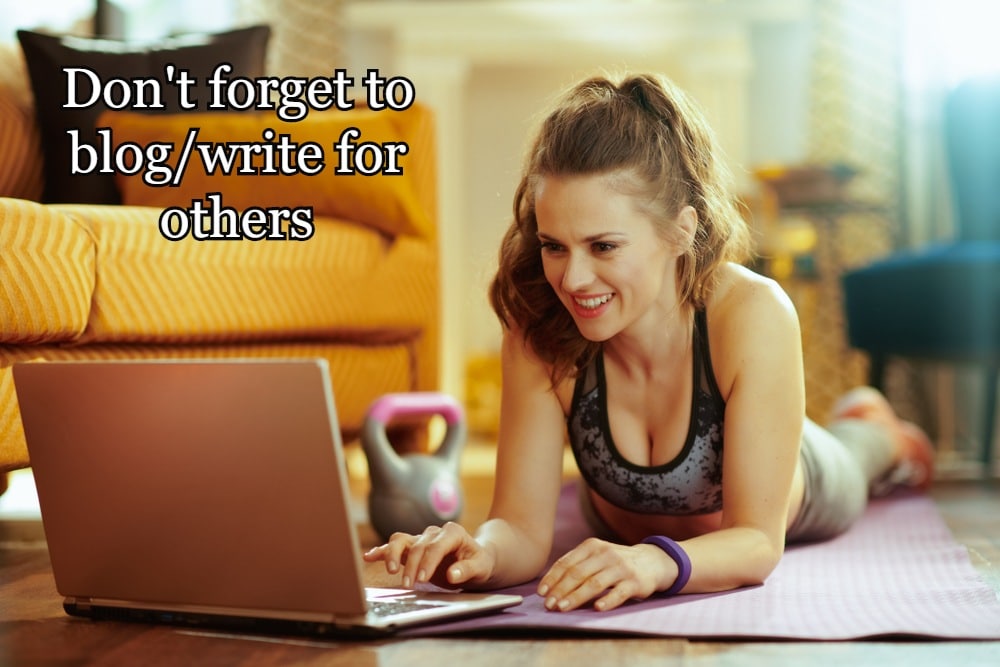 Blogging can be a brilliant way to help promote yourself. So write about fitness, health and other aspects of personal training often.
Then use your social media accounts to promote your blog, or get it featured as a guest blog on other fitness social media accounts or blogs. Blogging is an important part of any internet marketing and it should be something you explore.
The thing is, if you only going to write one blog and then leave it there for years, rather don't blog at all. If you chose to blog, make sure you remain as active as you can. You don't need to write something every day but aim for once a week, if possible.
Writing for other local newspapers or magazines also gets your name out there.
Many local newspapers will consider guest articles, particularly if they are well written. Why not ask your local newspaper if they would like to publish a weekly fitness column that could incorporate reader questions?
If you are not sure of your writing, then have someone with a bit more experience (your old English teacher, or a member of the family that writes for a living, for example) look over your piece before submitting.
If you are confident in your writing ability, you could even send your guest pieces to local fitness magazines.
8: Use the occasional freebie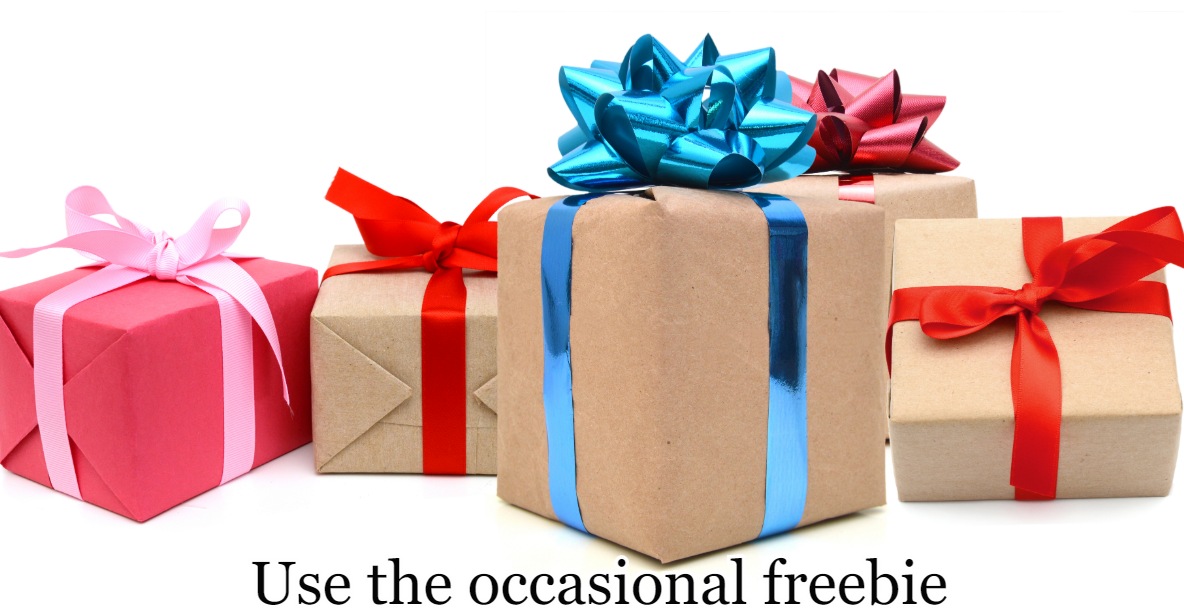 People like free stuff, that goes without saying. Even if it is a 30-minute session with a personal trainer.
Occasionally, as a way to draw in people that might have wondered about using a personal trainer but have never tried, you can use freebies.
Perhaps you could offer one-session a week. Market it on your social media sites and the first person to contact you can claim the session. Not only can you use this to draw up a contact list of potential clients which you can include in future promotional mailers but by showing them exactly what it is you offer, many may turn into new clients.
9: Keep following up on possible leads and lost clients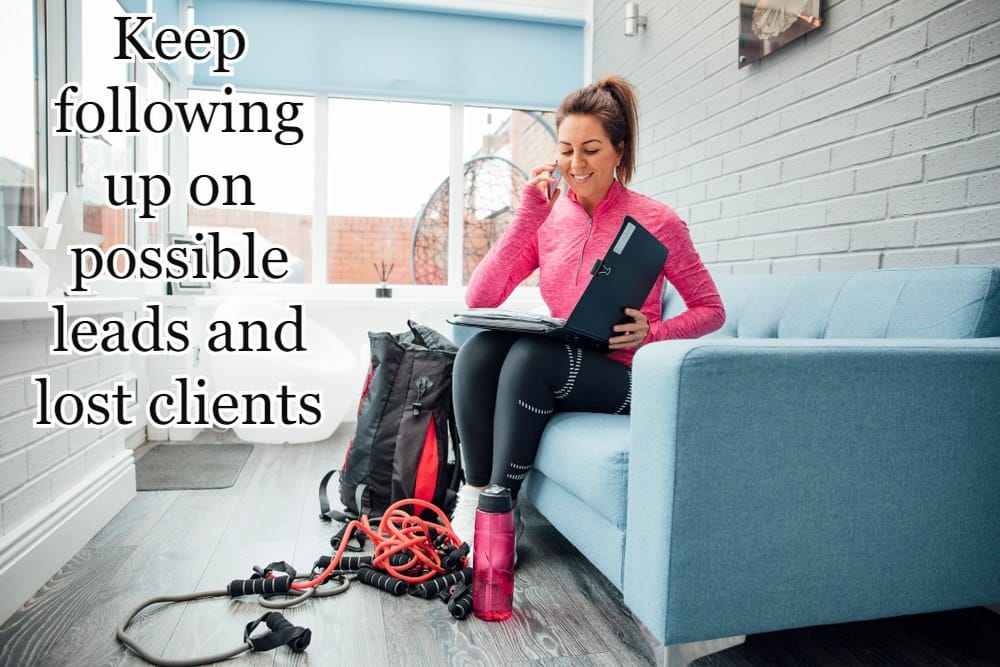 Leads are invaluable. If you have a contact list of potential clients where you have secured their email address through previous marketing efforts, don't forget to continue contacting them.
I am not talking about harassing them either. For example, send them an email as summer approaches – everybody wants to look good for summer, right? Or devise a campaign based on new year's resolutions. The possibilities are always there, you just need to grab them.
Exclusive PTP CPT Offers



Gold Standard Cert

Most Popular Cert

Best Study Materials

A Good Option

A Good Option

Best CPT for you?

The same can be said for old clients who stopped coming to sessions. Connect with them all over again.
And, no not through a generic email that you send to all of them. Keep it personal, write something for each of them. Perhaps mention something awesome they achieved while working with you.
These methods work, believe me. Even if its just five clients who return, or potential clients that become clients… it all counts!
10: Don't forget the classic marketing methods either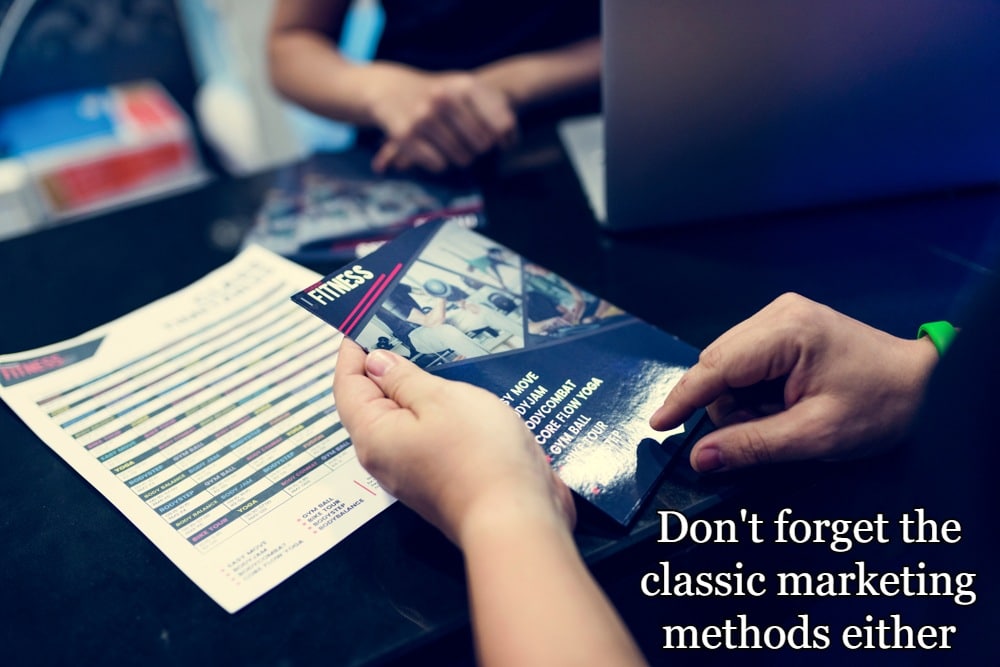 While our modern world is all about new marketing developments, social media and more, sometimes, the old tried and trusted methods can do the job as well.
Things like business cards and brochures are something that you really shouldn't ignore. While brochures can be a little expensive, especially if you go the full-color route, business cards are relatively inexpensive.
Not only are they good to have on you to hand out while you are networking but you can leave them at the local gym, the offices of health professionals in your area, in fact anywhere you can think of as a way to advertise your service while you are not around. These old classic marketing methods can keep a steady trickle of new clientele walking through your door, that's for sure!
So there you have it, some really awesome ideas that you can use to build your client base.
Online Personal Training: How To Up Your Client Roster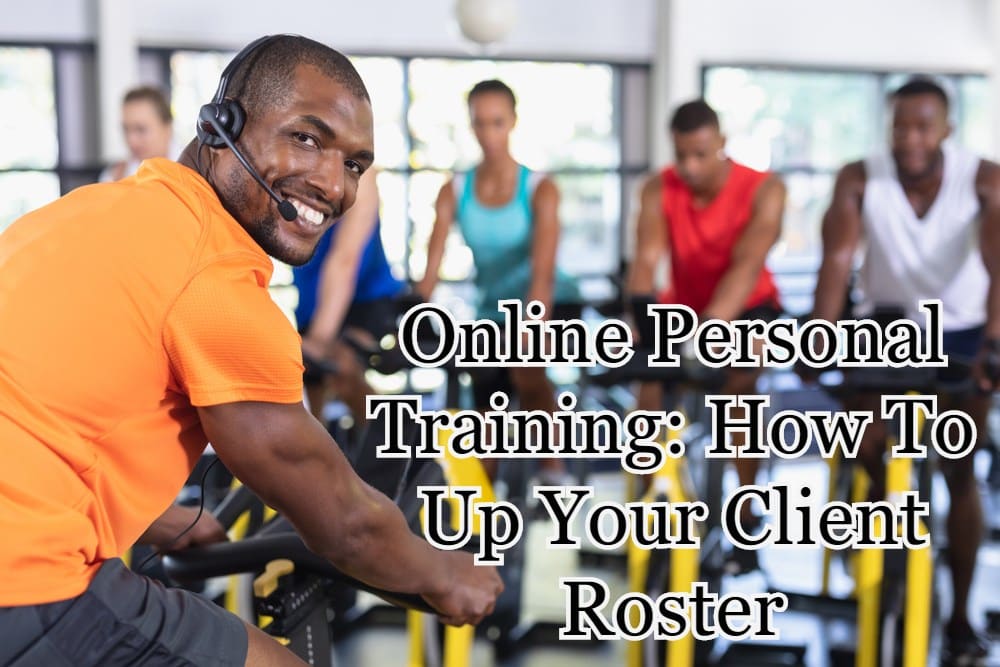 Many personal trainers are taking their businesses online and there are a number of reasons for this.
Firstly, super-fast internet and the advent of the smartphone/tablet means that most people, especially those who would make use of a personal trainer now have the means to do a fitness session in the comfort of their own home.
Secondly, people value their time. For many, driving to the gym, spending time working out, getting cleaned up afterwards and then driving home is just too time-consuming. Why not opt for a gym session at your home?
And while setting up an online training portal and taking your business into cyberspace seems awesome, how do you go about securing the clientele to make all work? How do you ensure enough clients to help you cover your overheads and pay your salary?
But before we do, I just want to clear something up.
If you are a personal trainer just starting out, the chances that you are going to start an online business straight off the bat are pretty low. In fact, its the personal trainers that have made a success of their businesses, in the traditional sense of the word, that are the ones that step into cyberspace.
And there are a number of reasons why personal trainers do take this step.
For example, many choose to try online training when their families start to grow. Getting married and having kids can be hard when you are at the gym for morning or evening sessions helping out clients.
Being an online personal trainer affords you the chance to schedule your life in a manner that suits were you are at a certain point in time. Another big reason that trainers move online is that it saves on one major expense – and that's gym rental.
If you want to know more about becoming an online personal trainer, then click here to read an article that I wrote about the subject.
Ok so how are we going to go about getting those clients then?
Start with people you know
Taking your business online? The easiest way to start looking for clients in a group that you work with regularly, and that's your current clients. While some of them might not want to go the online training route, others might jump right in for the reasons you are doing it.
It's important to take them through the whole process, how it works, what can be achieved through online training and what the benefits are for them, for example, it frees up time.
Over and above your regular clients, its also advisable to chat with those close to you, family and friends who might support your project by becoming a client.
1: Use referrals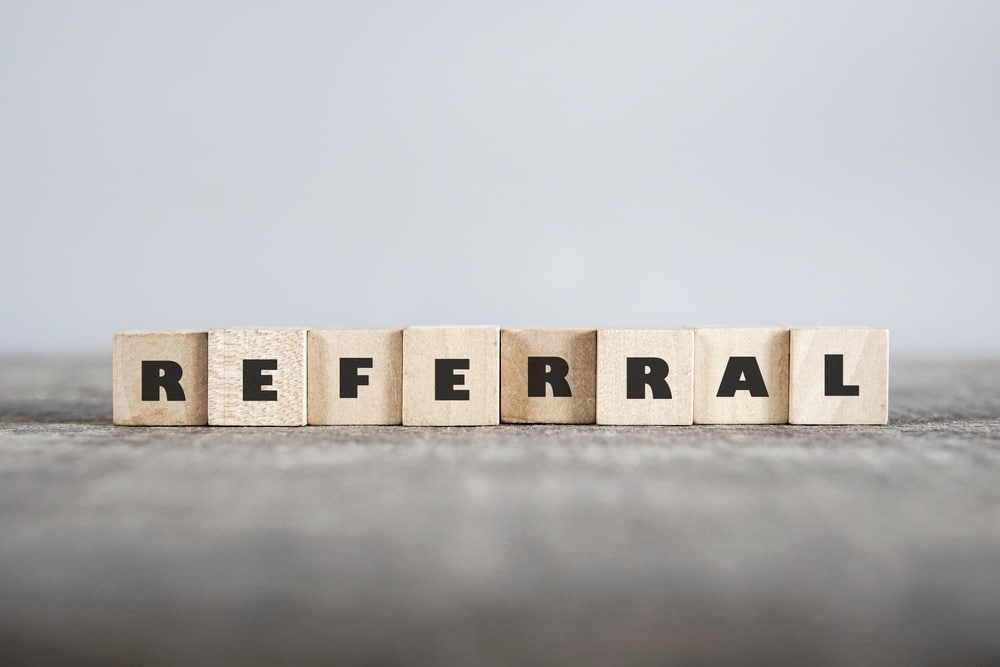 As a personal trainer, where you are working in the traditional way at a gym or taking your business online, a lot of your leads and new clients come from referrals from your old clients.
So, you have to make sure that you don't sit back on this when starting out. Ask your clients for leads as to people who they think need a personal trainer, would have an interest in using your services and specifically, those who would be into the idea of online training.
Any good personal trainer knows that referrals are often the lifeblood of their business and it certainly should never be underestimated. And that's especially true if you are good at what you do. People will be more than willing to tell others about your good service and ability to help others with their health and fitness.
Continually build your brand
Even when you take your business online, you have to continually build your brand.
Do this by establishing a brand identity and sticking to it through the course of all your communications with clients, social media posts, marketing and more. Building a brand elicits trust, in both new and old clients and that leads to brand loyalty on their part.
Your brand includes your logo, brand colors, the language you use (which should remain consistent in all your communications) and even yourself.
2: Keep improving your product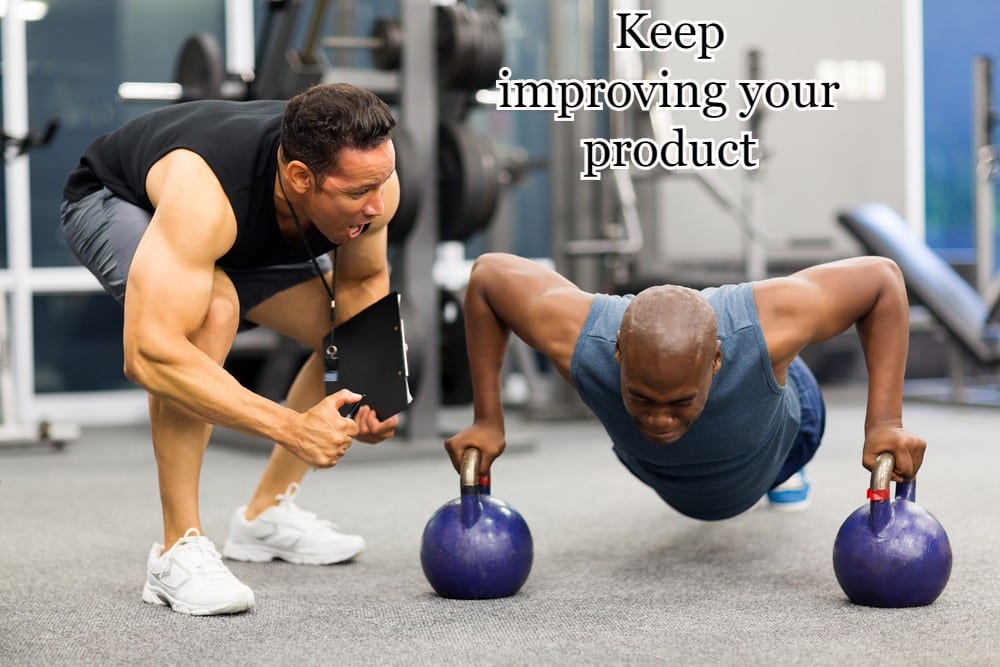 In truth, this can apply to a regular personal trainer in a gym environment. I think it's of particular relevance to those who take their business online.
Why? Well, online is certainly different from the outset. And its easy just to keep things in a status quo as you go along. But that means it can get pretty stale, pretty quickly and that can lose your clients.
So who do you stay on top of that?
Well, your best resource in this regard is your clients. By interacting with them, asking them to be honest as to how things are working out, asking them for ideas and input and having them fill in regular, quick surveys, for example, you can gauge where your product is and how you can make it even better.
3: Always remember, client success is the best advertising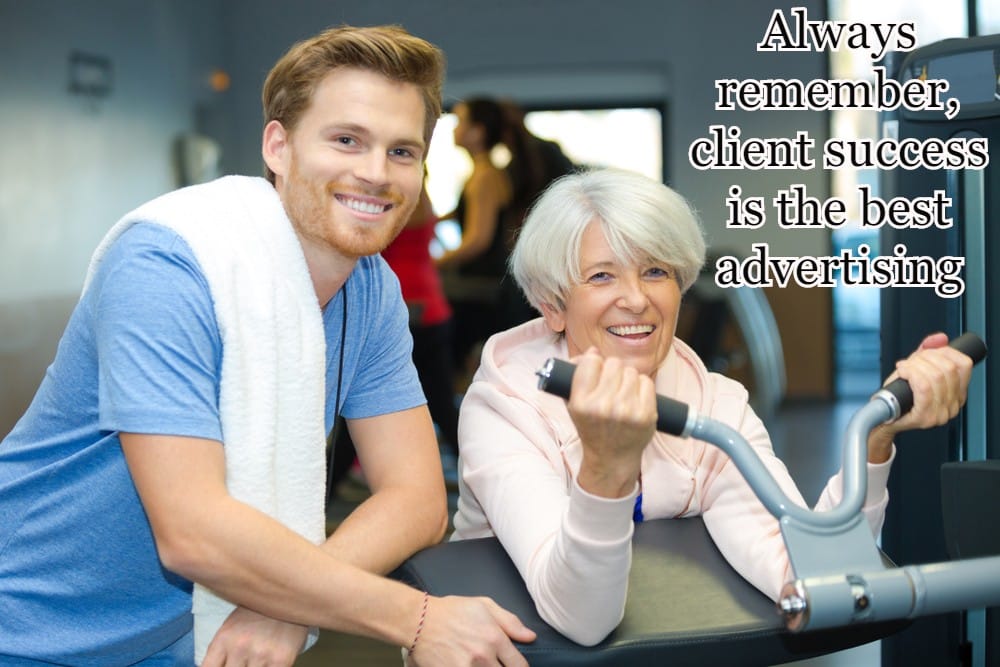 For any personal trainer, having successful clients is paid for advertising that costs you not one dime. And the same can be said for helping to promote a new online personal training business.
Earlier, I mentioned that you should use clients for referrals. But you also need to prep them as your mobile advertising.
What do I mean by that?
Let's take a look at an example. One of your clients, who was severely overweight has managed to lose 50 pounds through working with you and using the training programs you drew up for them.
Without a doubt, they are going to be approached by friends, family and colleagues asking how them they did it. They are the best advertising you can have, so make sure the know just how they can go about explaining exactly how you helped them.
It will generate leads, that's for sure.
4: Devise an online specific program generate leads/clients
When taking your business online, it's a great idea to start with a completely new marketing idea to generate interest and leads.
And while you might want to start off with a broad theme, perhaps something like "Get the body you've always wanted" it's better to actually find a niche idea and target that.
Your aim is a template design that can easily be changed up for each specific program that you decided to implement. In other words, you are solving a specific concern for one group of people.
As an example, perhaps you could aim your first program at new moms who want to lose the excess weight gained over the length of their pregnancy.
Each of your templates you devise to reach specific target markets would also need their own online landing page.
Make sure the landing page encourages people to act. That could range from signing up straight away or just leaving their contact details which you can add to an online mailing database that promotes future programs that you will run.
For more information on how to go about this, read this brilliant case study over at Exceed Masterclass.
5: Use influencers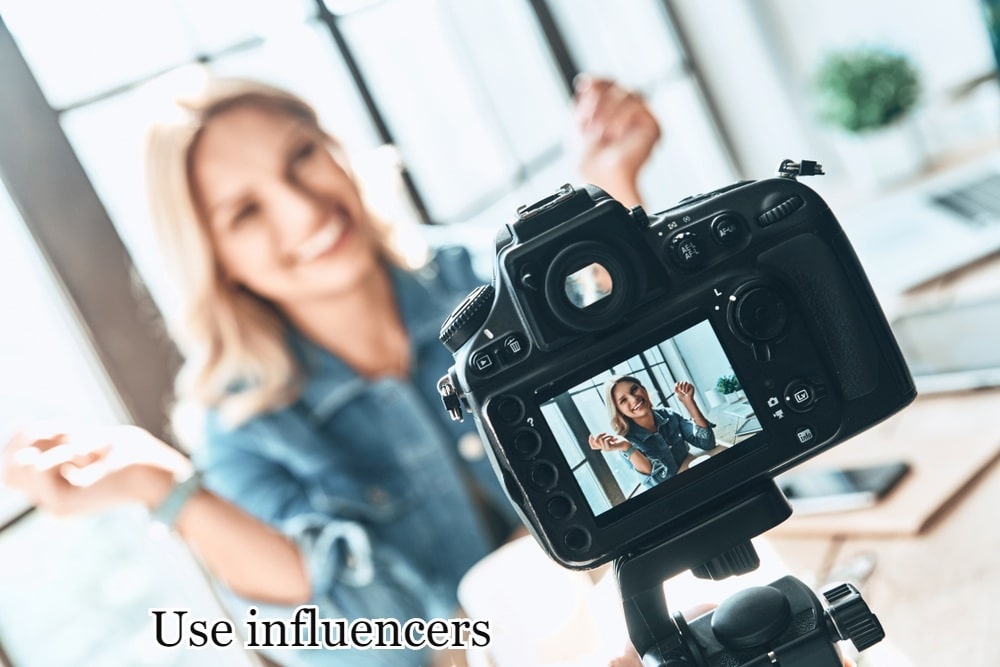 Whether you like them or not, influencers can play a crucial part in online marketing. Without a doubt, this is one of the best ways to reach a huge amount of potential new clients in the most effective manner.
The thing is when you are just starting out, finding an influencer can be a little difficult. But it will pay to start small. We not aiming for Kim Kardashian here. Even in your local community, there will be social media influencers.
Creating a mutually beneficial partnership with them can be good for you and your brand and them as well.
6: Make payment options simple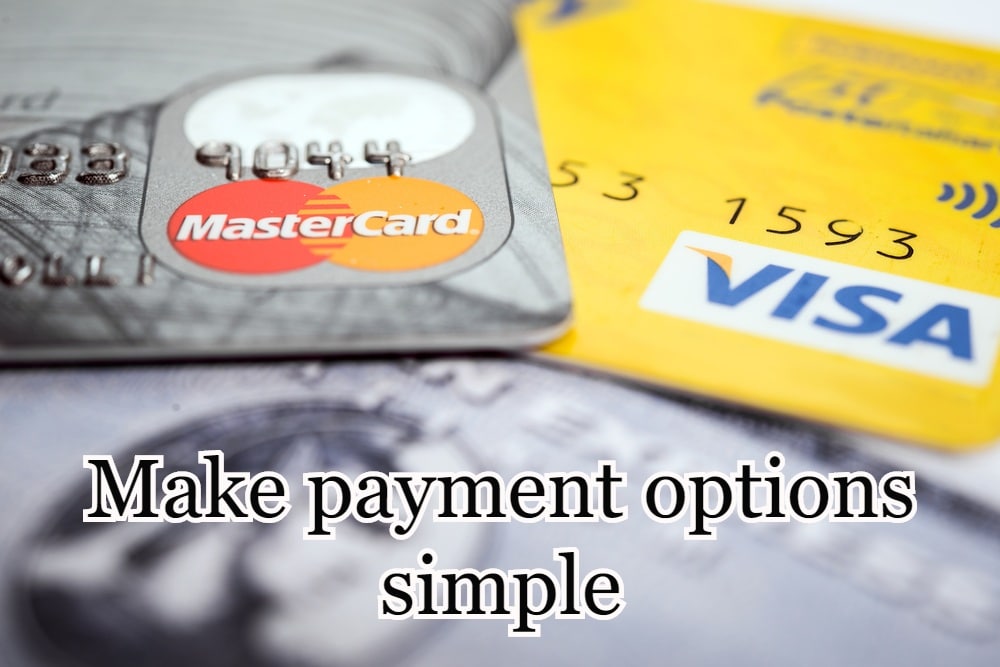 Something that is often forgotten by personal trainers when going online is payment options.
When you were working with clients face to face, payment was simple and easy. And you want to do the same when you set up a business online.
One of the easiest ways to ensure clients can sign up quickly and pay is to use online payment portals such as Paypal and Skrill. These allow clients that want to sign up to do so immediately without having to either use online banking or actually visit a bank to pay money into your account.
7: Don't forget the tried and trusted traditional methods of getting clients and retaining them
In the first part of this blog post, I went through a number of tried and trusted methods that traditional personal trainers can use to get new clients as well as retain them. Many of these apply to online personal trainers as well including:
Using social media (use Facebook promoted posts to reach a range of new clients based on criteria you decide on)
Promoting yourself effectively and using testimonials
Using blogs
Networking
Writing for local magazines and newspapers
Using freebies
Using classic marketing methods to promote yourself
Final Words…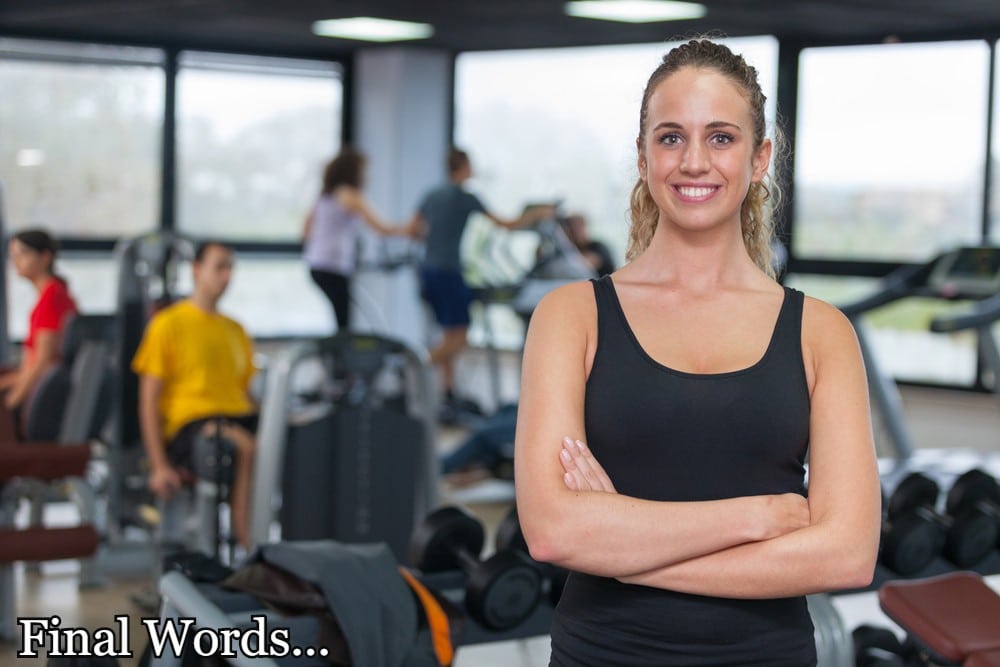 Well, that was a lot to get through but I am sure you will agree that there are some really good pieces of information and ideas that you can use as a personal trainer to land more clients.
And that's for the more traditional personal trainer who wants to work with their clients face to face in a gym or one that prefers to take their business online and build their empire in cyberspace.
All I know if that no matter where you prefer to work as a personal trainer, your overall attitude, love for the job and caring approach to your clients will shine through and make them want to come back time and time as you guide them in their transformation.
There is nothing quite like the feeling of seeing someone change their lives for the better and transform into a far healthier and fitter version of themselves than when they first started. And to think that you had a part in that transformation.
I just love that feeling!
Please remember, if you want to know more about personal training, including certifications, career specializations you could consider in the field and more, then check out this link which has all the personal trainer related articles on my site on one handy page for you to look through.
Or feel free to drop me a comment below and I will get back to you as soon as I possibly can.
Chat again soon!
References