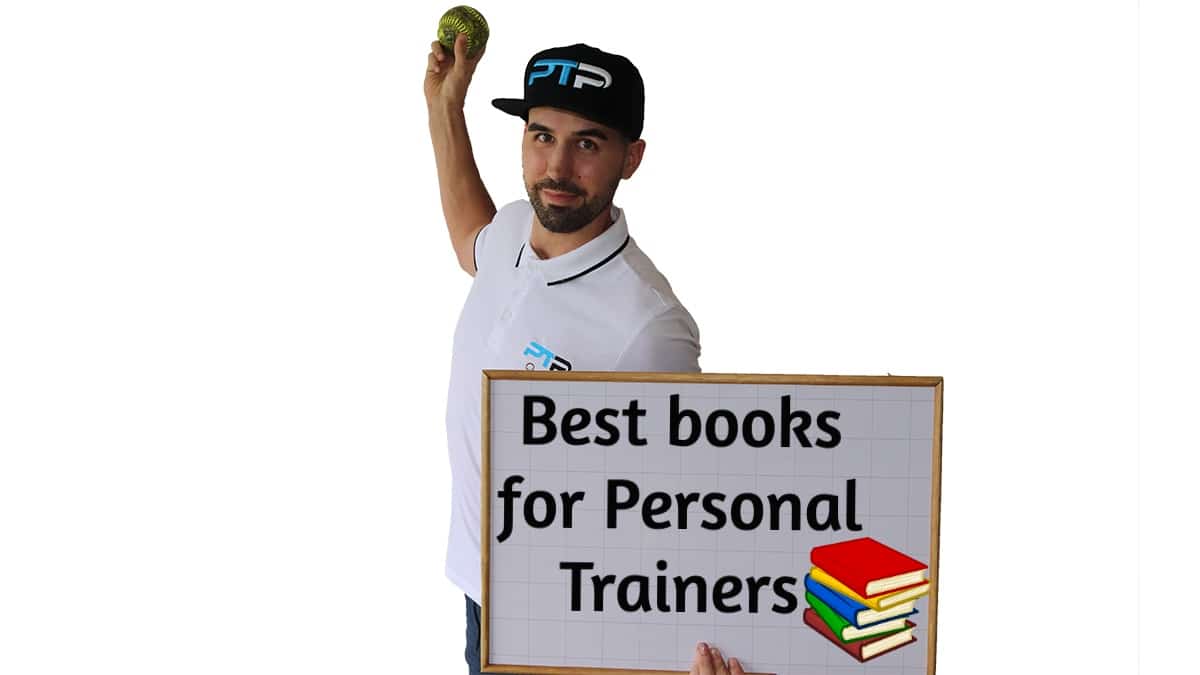 As a personal trainer, you always want to keep yourself ahead of the pack, right?
That means staying at the forefront when it comes to the latest information in the world of fitness, particularly from a personal training point of view.
In that way, not only can you increase your knowledge but it will filter down into the techniques and ways you deal with each and every client as you help on their own personal journey.
It's something that you will use on a daily basis and expanding your overall knowledge is totally in your control.
And one of the best ways to do that is by reading books.
So in this blog, we are going to take a look at a range of essential reading material for personal trainers, perfect whether you are starting out, or already have spent years in the industry.
The essentials… books that you should own
Starting at the beginning, for those personal trainers who are not certified, the books you should first consider are those that will be part of the certification course that you plan to complete.
And here, you can't go wrong with the textbooks offered by the National Academy of Sports Medicine (NASM), The American Council on Exercise (ACE) and the International Sports Science Association (ISSA).
Of course, you will own these should you choose to do any of these three certification courses. And if you need more information about these courses, make sure you click this link.
Now let's look at a couple of books in greater detail.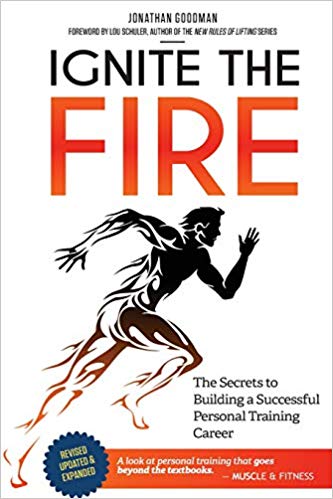 When starting out as a personal trainer, things can be a little daunting. Not only are you a little wet behind the ears and new to the game but the prospect of building a career can weigh heavily on your psyche.
Luckily, many experienced personal trainers have already been in your position and some have even taken to help those starting out with a range of guides to help them plan and build their careers.
If you are looking for a guide to help get your career off on the right foot, then Jonathan Goodman's Ignite the Fire: The Secrets to Building a Successful Personal Training Career is one of the best guides out there!
In fact, Muscle & Fitness call it "a look at personal training that goes beyond the textbooks".
And it starts at the very beginning of your journey with advice on certification, starting out in the industry and more.
Other important aspects of this must-have book include finding the right job for you, help in building your client base, workouts, how to deal with difficult clients and perhaps most importantly, how to diversify to build multiple streams of income.
Author Jonathan Goodman is a respected figure in the world of fitness and has penned numerous books over the years. His Online Trainer Academy was the first web portal to offer certification for online training. To call him an expert would certainly be an understatement.
Exclusive PTP CPT Offers



Gold Standard Cert

Most Popular Cert

Best Study Materials

A Good Option

A Good Option

Best CPT for you?

Ignite the Fire: The Secrets to Building a Successful Personal Training Career costs around $23.
Check out Ignite the fire here on Amazon.
2: NASM Essentials of Personal Fitness Training: 6th Edition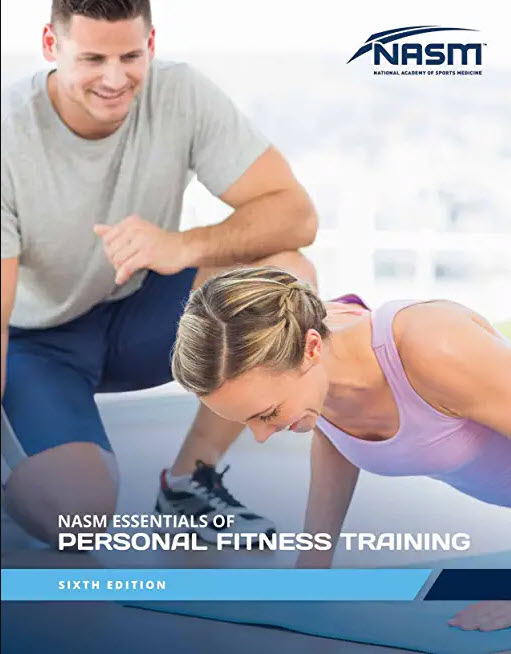 Another excellent textbook from one of the top fitness certification organizations on the planet, NASM's Personal Fitness Training workbook is currently in its 6th edition.
If you looking to get your personal trainer certification through NASM, this textbook will be the foundation of your studies, but in an online format. Of course, it's an awesome reference book to add to your collection, even if you are already certified.
Packed with plenty of information that you can use over the course of you career, the Personal Fitness Trainer workbook from NASM also includes a discount for the final certification exam and it costs around $60.
3: American Council on Exercise Personal Trainer Manual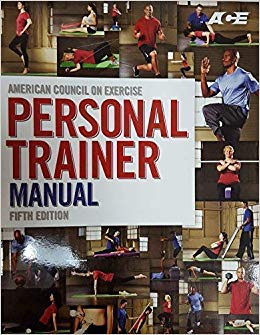 As one of the world's most well-respected authorities on fitness and everything that goes with it, ACE's Personal Trainer Manual is a must, even if you have received your certification from another organization.
Of course, its geared at those who want to pass the personal trainer qualification from ACE but it's filled with a wealth of information that you will find useful throughout your career.
And if you intend on passing ACE's personal trainer certification course, then this book, coupled with the ACE personal trainer study guide will be an immense help.
ACE's Personal Trainer Manual is currently in its 5th edition and comes part of the personal trainer certification. If you would like your own copy, it can be purchased for around $130.
4: International Sports Science Association Fitness: The Complete Guide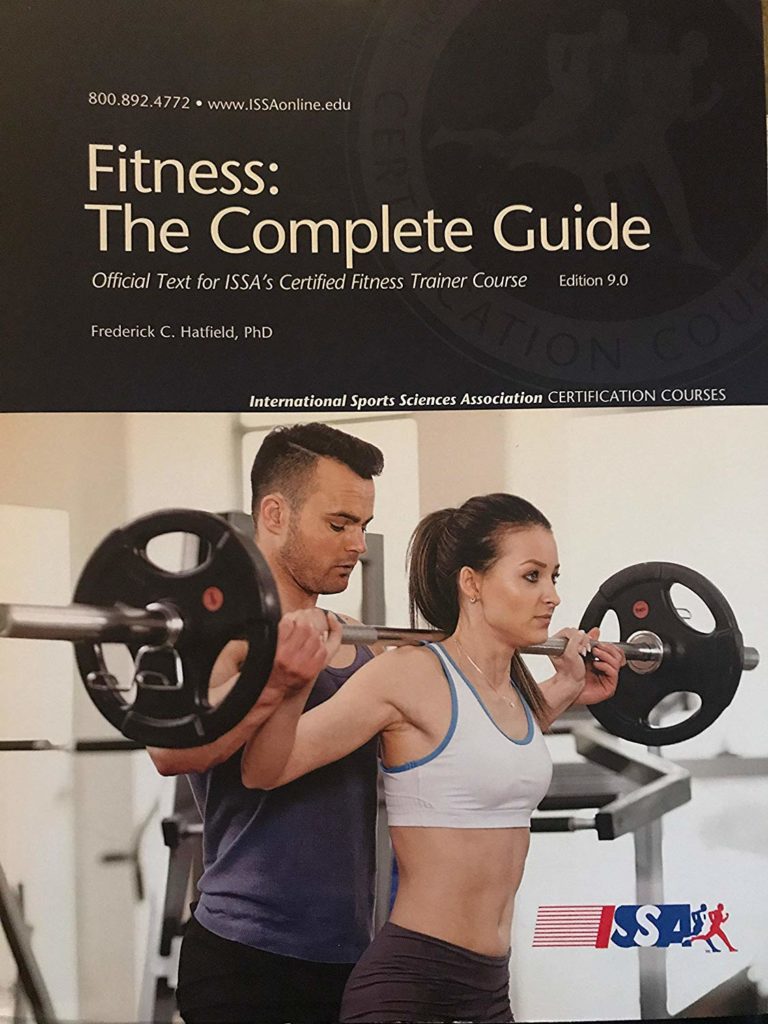 The main workbook from the ISSA, Fitness: The Complete Guide provides all the information you need to pass the organization's certification exam.
It's an excellent resource to keep handy, especially if you are looking to build a library of information pertaining to the world of personal training.
This in-depth workbook covers a range of subjects including various training techniques, anatomy, physiology, biomechanics, aspects of nutrition, and even first aid.
5: Essentials of Strength Training and Conditioning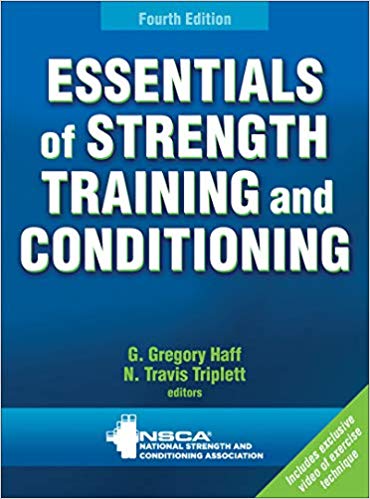 This is a workbook essential for a personal trainer who wants to add the Certified Strength and Conditioning Specialist certification to their knowledge base.
Produced by the National Strength and Conditioning Association (NSCA), this reference guide was drawn up by 30 experts in the fitness industry and contains a wealth of information to help you pass the certification.
It can also be used as a resource for personal trainers and includes resistance training techniques, information on newer training techniques such as high-intensity interval training and more.
Essentials of Strength Training and Conditioning retails for $110.
Exclusive PTP CPT Offers



Gold Standard Cert

Most Popular Cert

Best Study Materials

A Good Option

A Good Option

Best CPT for you?

6: Strength Training Anatomy (3rd Edition)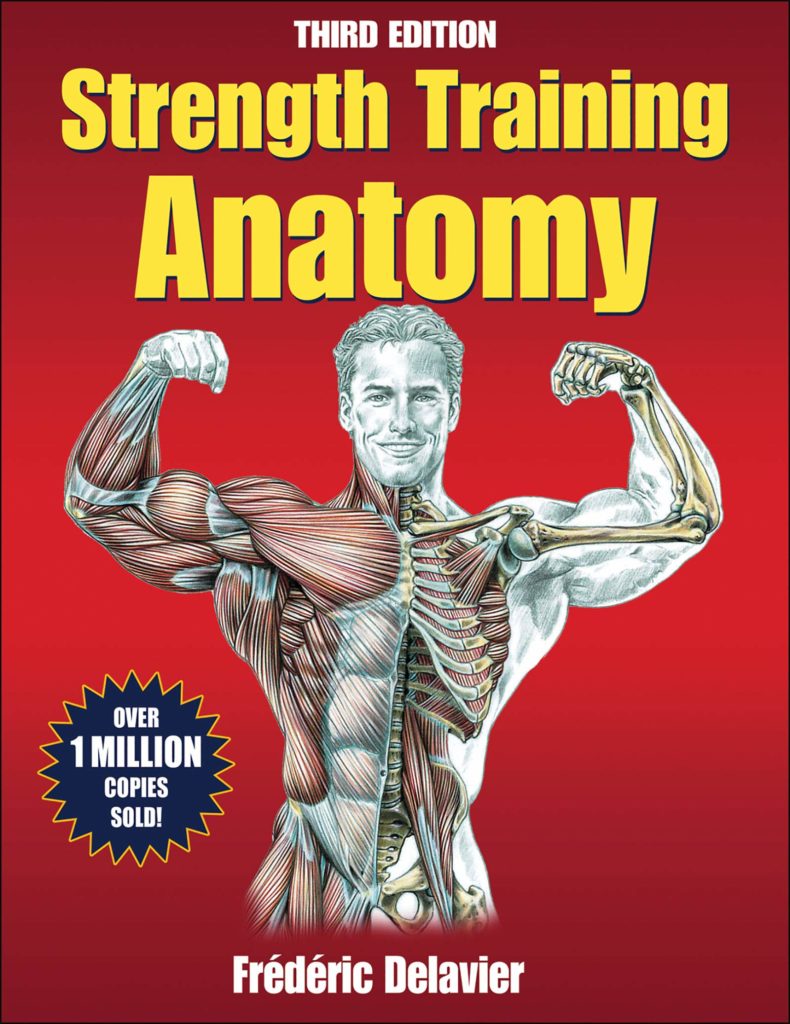 The first thing you will immediately notice about Strength Training Anatomy by Frédéric Delavier is the illustrations drawn by the author himself.
They are simply stunning!
The book itself is packed with information all relating to how the body, and muscles in particular work while strength training is taking place.
But it goes deeper than that. In fact, it includes those sections of the body surrounding the muscles such as tendons, ligaments, connective tissues, and even bones.
Strength Training Anatomy is filled with over 600 illustrations, all with the most incredible detail. For these alone, the book should form part of your personal trainer library.
And the author?
Well, Frédéric Delavier is a famous name in the fitness world. Besides being a former editor of the French magazine, PowerMag, he is a best-selling author of many other fitness books.
The perfect book to help you learn about anatomy, Strength Training Anatomy retails for around $20 in paperback form.
7: Personal Fitness Training: Beyond The Basics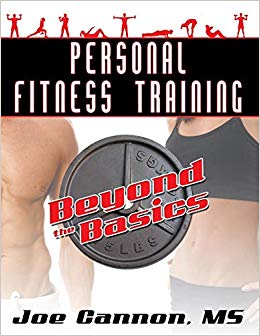 Personal Fitness Training: Beyond The Basics is an excellent resource that explains the science behind exercise. Not only that, it helps you apply that science to your clients.
Written by Joe Cannon, it offers information and ideas honed over years of helping people change their lives through fitness.
But it goes beyond that.
This is an excellent resource for personal trainers just starting out in their careers with information about how to build up a client base, how to secure the perfect job, various exercise routines and more.
Cannon, a certified strength and conditioning specialist and personal trainer has also included a chapter on rhabdomyolysis, a condition caused by overtraining, something not many others cover.
Personal Fitness Training: Beyond The Basics is an excellent addition to your library, just as a resource or for additional information for those looking to get certified as a personal trainer.
It costs around $25
8: Start Your Own Personal Training Business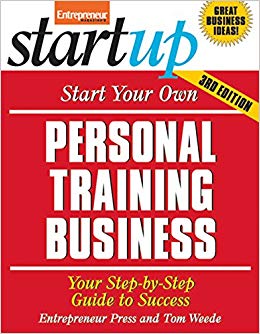 For those personal trainers who want to make it on their own, Start Your Own Personal Training Business by Ciree Linsenman is packed with information to help you on your way.
This incredible resource is also perfect for established personal trainers looking for other income streams and gives excellent examples of how they can grow their business in new areas.
But that's not all.
Start Your Own Personal Training Business also includes valuable insights from current personal trainers with regard to establishing client relationships, how to avoid getting burnt out, drawing up effective marketing plans and so much more.
This excellent resource retails for around $20.
9: Get Buffed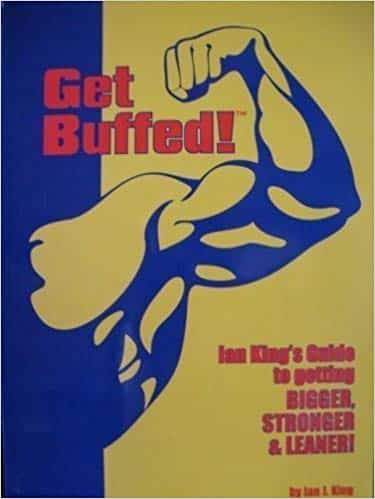 At times, you might get a client whose sole intention is to get ripped! You know, buffed, as in the biggest muscles possible.
Get Buffed is a four-part book series by Ian King that covers just about every aspect of building muscle. Aimed at bodybuilders, the Get Buffed series is an excellent resource for personal trainers as well.
And the author? Well, Ian King has worked with elite athletes all over the world, helping them improve their overall muscle strength. He has over four decades of experience.
Get Buffed retails for around $100 for all four parts.
10: Good Calories, Bad Calories: Fats, Carbs, and the Controversial Science of Diet and Health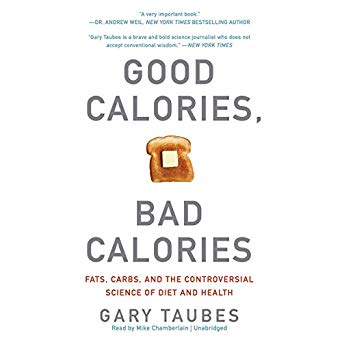 While personal trainers aren't nutrition coaches (although you might consider adding that to your skillset at some point), knowing a thing or two about nutrition can't hurt.
And while somewhat controversial in some circles, Good Calories, Bad Calories: Fats, Carbs, and the Controversial Science of Diet and Health by Gary Taubes is a good place to start.
While it focuses on the whole carbs v fat debate, Taubes shows us that sometimes it's good to look past calories and focus more on improving the variety of foods that should form part of our nutritional intake.
Last words…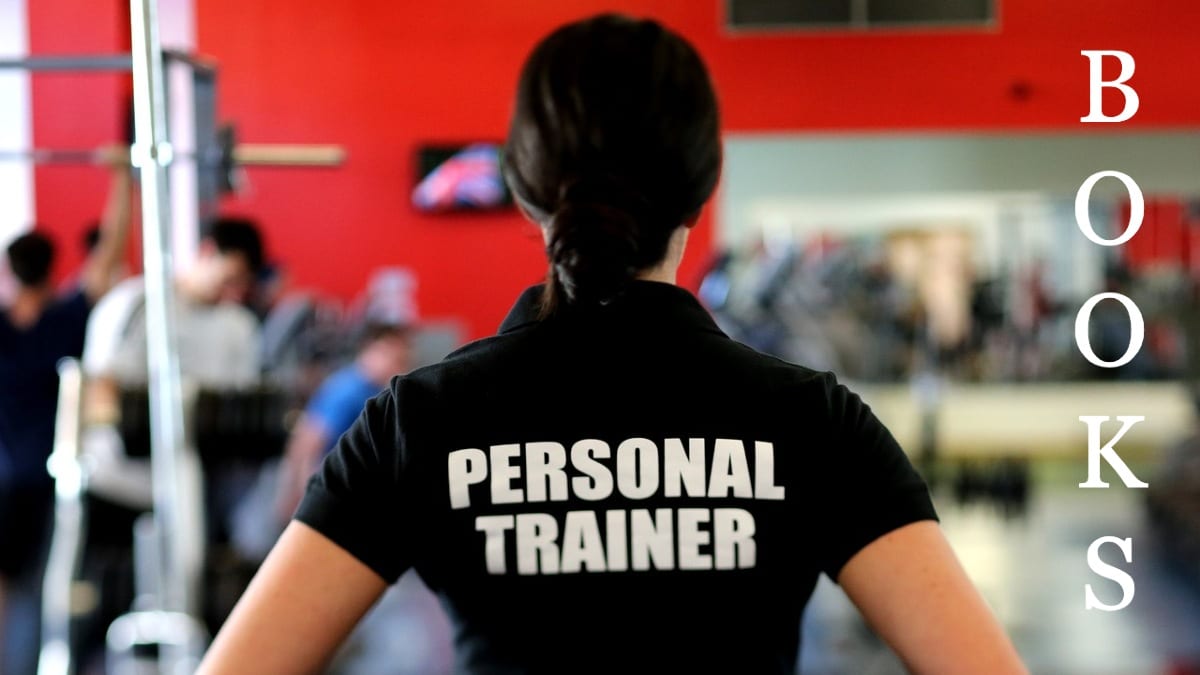 Knowledge is power and in the world of personal training, that statement certainly rings true. To stay ahead, keep up with the latest trends, tips and techniques, or to build your overall knowledge of marketing and business, reading is essential.
And while you can find plenty of information online, building up your own personal trainer resource library makes so much sense.
So take the time out to find a couple of these books, especially those that can help you from the get-go.
If you are unsure and don't already own copies of the ACE and NASM workbooks, they are a great place to start your own personal trainer collection.
And then, don't be afraid to add to it. All of these mentioned above are incredible resources to aid you in your journey in the exciting world of personal training.
Good luck!