In this review, we'll break down the tool in its entirety.
I'll analyze the following:
Let my 10+ years of personal training experience help you dissect this piece of software!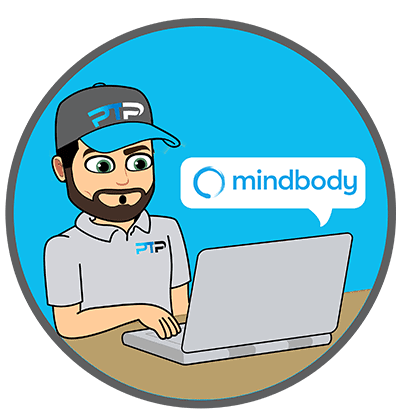 Introduction to MindBody Business Management Software Review
In this review I'll show you what MindBody does well and what it fails at, its most loved and most hated features, and whether the software is right for your wellness business.
As an unaffiliated yoga instructor, I'm sharing an unbiased review of MindBody business management software.
We cover features, ease of use, and pricing in detail.
I've worked as a yoga instructor at various studios for the past five years, so I'm very familiar with the ins and outs of MindBody.
If you've worked in the wellness industry in any capacity, you've likely had some exposure to this program as well.
As software options for wellness businesses have expanded in the past five years, so have questions and confusion around the programs and what they're designed to do.
This is where comprehensive, objective reviews become necessary.
I've gathered all the information you need to get a big-picture sense of whether this software is the solution your business needs or not.
This is especially important with MindBody's management software, because even trying it out is an involved and time-consuming process.
Let's get started.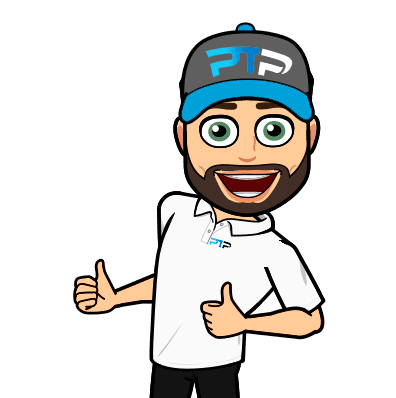 I'll be sharing with you in this section the usefulness of MindBody Business Management Software and how it can benefit you.
First of all, take a deep breath.
This software is doing A LOT!
MindBody allows businesses in the wellness sector – think fitness, integrative health, salons, and spas – manage clients, employees, inventory, scheduling, and more.
A glimpse at the client management side of MindBody's business software.
For the purposes of my review, I am going to focus on this software through the lens of a fitness professional.
Founded in 2001, MindBody is the most well-established wellness business software option available today.
The software serves 58,000 businesses and 35 million consumers around the world.
MindBody offers organization and management functionality to businesses and the ability for their clients to view schedules, reserve appointments, and make payments.
How, you ask?
It does so through custom branded MindBody sites and apps.
Each individual business has its own unique MindBody login and platform for their customers to utilize (including branded apps at some of the spendier tiers!).
The consumer side of MindBody's website/app allows fitness aficionados to search their area for classes, studios, and instructors.
The main MindBody app for consumers also serves as a third-party platform through which individuals can find fitness classes and wellness practitioners in their area.
MindBody currently offers three different apps specifically for business owners – MindBody
Business, MindBody Check-In, and MindBody One.
These apps are designed to help you manage your business, check clients in at the front desk of your studio from mobile, and connect with other business owners and fitness professionals.
The company went public in 2015 and partnered with FitBit, allowing FitBit wearers to track classes scheduled through the MindBody app with their wearable tech.
The company also partners with MyFitnessPal.
Obviously, this software is serving different groups of people in different ways, and its applications will look very different depending on your unique circumstances.
It's important to figure out if you need all of the options that MindBody offers, especially as we look at…
How Much Does MindBody Cost?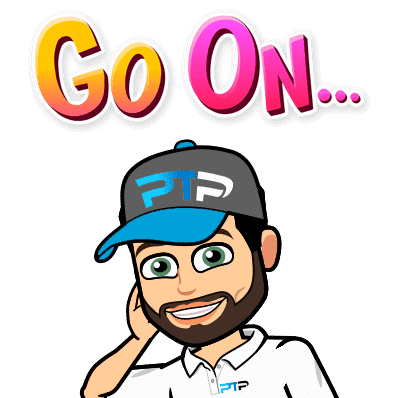 Below is the breakdown of the financial implication of using this software.
Marketed to businesses rather than individuals, MindBody is definitely on the pricier side.
It offers four main pricing tiers, each with a huge selection of included features (more than can be summarized with an illustrative graph, to be honest):
MindBody's 4 pricing tiers.
Starter ($129/month) – Best for small scale, old-school businesses with limited need for online/mobile functionality of any kind.
Accelerate ($259/month) – Best for businesses with a small crew of internet-savvy employees and clients (this is the level I would choose).
Ultimate ($399/month) – This level allows businesses to sell merchandise, build more complex employee schedules, and issue payroll.
This is better for larger studios with a lot going on (a manager model vs. a single, on-the-ground owner model).
Ultimate Plus ($599/month) – This is the level that likely serves some of MindBody's biggest clients, Bikram Yoga and New York Health & Racquet Club.
You can manage email marketing, send reminders to clients, upsell packages, and other detailed business functions.
This is the only level at which you get a branded app without paying extra.
MindBody is expensive, but if it's your main business management platform, it's really not too bad (especially in terms of mobile functionality and customer experience).
Competitors like Glofox and Perfect Gym are very similarly priced, with a less recognizable brand and less all-inclusive marketing approach.
Exclusive PTP CPT Offers



Gold Standard Cert

Most Popular Cert

Best Study Materials

A Good Option

A Good Option

Best CPT for you?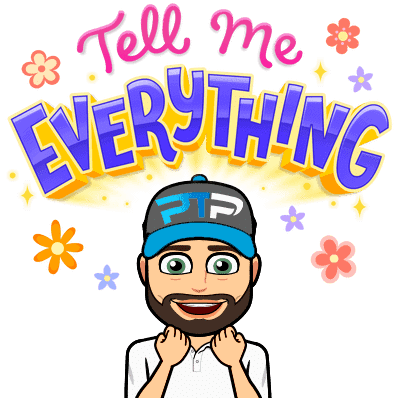 I truly enjoyed using MindBody Business Management Software and will like to share its highlights with you.
Continue reading below for more.
MindBody positions itself 'leading technology platform for the wellness industry', and for good reason.
Here's what I like about this remarkable software.
Designed for the Mobile/Digital Age
MindBody's new video class functionality is key for studios' transitioning to online business models.
This company is clearly hustling to keep up with the digital age.
Their MindBody app has been a leader in the industry for years, allowing users to search for fitness classes and studios by location.
It was one of the first apps I used when I first began practicing yoga in 2012.
Many of the new out-of-town students I've noticed at studios where I work were brought there by the MindBody app's search function.
Beyond that, MindBody offers customizable apps for businesses, available for iOS and Android.
Through their new video-based services,they've built the functionality for studios to offer digital memberships and videos: You can post videos on-demand and livestream directly through the software.
This is the easiest way to share content with paying clients exclusively, previously a big challenge for businesses.
It prevents students from having to adapt to new software platforms during times of upheaval like the coronavirus pandemic.
Puts Your Business at the Forefront
MindBody is trying to help your business shine, rather than promoting themselves through their design (unlike some businesses in the industry, unfortunately).
This is evident through the custom websites and apps they offer for their customers.
If you want a professional and recognizable branded image on your digital offerings, MindBody is the best way of doing that short of hiring your own personal coder/developer.
An example of a branded MindBody app available in the app store for students to download.
Huge Emphasis on Marketing
Send text prompts requesting reviews from recent clients.
Think about it – the design of the software on which you run your business can make or break your marketing strategies.
Fortunately, MindBody goes above and beyond to help their clients find and retain customers through their comprehensive Marketing Suite.
By listing your class offerings through the MindBody app and in Google's Calendar Search function, this software makes it easy for new students to find a class that works for their schedule.
You can even pay to promote classes within the app (much like Instagram's targeted marketing campaigns).
The software also allows you to reach out to customers who haven't attended a class in a while through targeted email and text campaigns and sales.
And they don't just stop there – you can request reviews and referrals from dedicated customers to increase your trustworthiness both online and within the MindBody app itself.
These are marketing approaches that the average business owner often has to offload onto a marketing specialist.
However, with a little bit of education and practice, MindBody allows anyone to market their business like an expert. Many of the features are designed with automation in mind, which means less work for you and more results over time.
Very few software platforms attempt to offer any marketing assistance at all, whereas it is one of the main pillars of MindBody's approach.
This is a huge value add for anyone interested in the software.
Potential Clients and Hires May Already Have Software Experience
While I talk a lot in this review about how MindBody presents a significant learning curve and requires a lot of work at the front end, it's a very popular software with a lot of longevity in the industry.
What does this mean for you? Odds are, at least some of the instructors and staff members you hire (and many of the clients that your business attracts) are at least somewhat familiar with how the software works.
Employees who are responsible for high-level operations will certainly need extensive training, but the software literacy they may already possess will save time, money, and headaches.
Incredible Client Experience
Create branded displays featuring student exercise performance through FitMetrix.
Through their adjacent FitMetrix Performance Tracking Software (which we're not focusing on in this review but which is worth looking at briefly), fitness studios can provide their clients with an app that they can use to reserve class spot and track workouts, class performance, and body metrics.
As if that's not enough, staff members (including class instructors and personal trainers) can access client fitness data and use it to plan sessions and make adjustments.
This software is ideal for fitness studios that offer both group classes and private personal training sessions.
Exclusive PTP CPT Offers



Gold Standard Cert

Most Popular Cert

Best Study Materials

A Good Option

A Good Option

Best CPT for you?

I typically see this model implemented in cycle studios, CrossFit gyms, Bootcamp gyms, and private small group training businesses.
The FitMetrix Performance Tracking Software + MindBody integration is ideal if you operate one of these types of businesses and want to perform and compete as a company like CycleBar or OrangeTheory.
Keep in mind, though – for every additional feature MindBody offers, it ups the monthly fees significantly.
Unparalleled Support and Education
The MindBody BOLD conference connects wellness business owners and instructors.
MindBody helps each new user through the set-up process with live support – this is a good introduction to how comprehensive their support protocols are.
Their MindBody One membership site and app offer a social community of business owners designed to help you navigate questions, concerns, and industry challenges.
Through articles, video resources, conferences, and in-person trainings, they do great work empowering and unifying an industry that can be prone to isolation.
While some users complain of limited support or difficulty getting questions answered, this has never been my experience with the software.
I could see someone with less tech-savvy requiring a greater level of support, however.
Allows You to Keep All Plates Spinning
MindBody allows you to organize and collect a wide variety of payments.
Yoga and fitness studios are not the simple businesses they once were.
From selling protein powder and leggings at the front desk to allowing clients to book and pay for workshops from their phones, from collecting and filing important paperwork digitally to checking in clients and cancelling no-shows, the need for multi-faceted software is significant.
It often seems like the list of business ownership tasks is never-ending.
MindBody has clearly worked really hard to adapt to this changing industry and give business owners the tools they need to stay up-to-date and thriving.
As a business owner utilizing this software, I would plan on thinking of learning how to use it as an ongoing business task.
MindBody will help you adapt and make necessary changes to your business structure, but it will require a lot of diligence, education, and troubleshooting.
This is necessary in order to make the kind of changes required to keep up with a digital and mobile economy, but definitely time-consuming and potentially frustrating for people who don't like change or want to keep things simple.
Which leads us into our next segment…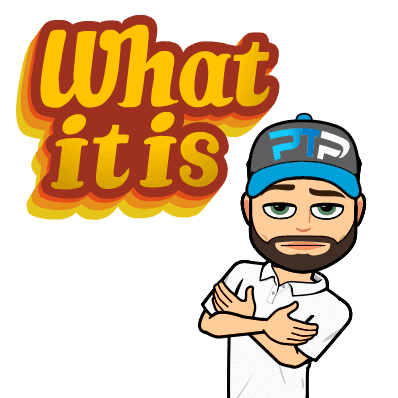 Despite the good points of the software, there are some aspects that were not effective for me.
Join me below to find out.
Requires Tons of Education and Troubleshooting (For Owners and Employees)
MindBody offers its own software certifications, which, while awesome, is indicative of how remarkably involved using the software can be.
Here's the thing – this is one of those cons that is a double-edged sword.
On one hand, part of what makes MindBody incredible is just how many functions it can perform – everything from generating email marketing lists to tracking inventory and sending purchasing reminders.
If you decide to use the software for your business, however, prepare for a lot of behind-the-scenes education and effort.
So much, in fact, that it almost becomes a part-time job (on top of running your own business, which is already more than a full-time job!).
Even the sheer number of training resources, including in-person all day trainings and software certifications, can feel overwhelming.
If you're tech-savvy and have the time to invest in learning how to implement MindBody, the real trouble may begin when it comes to onboarding employees and managers to the software.
Communication, patience, and constant education are necessary to make this software both work for your team and pay for itself.
As long as you know what you're getting yourself into, it may be more than worth it to you.
But some users complain of sinking many hours into the software without getting the return on their time that they hoped for.
Offers Many Features that Smaller Businesses Just Can't Utilize
The capacity to run extensive business diagnostics is just one example of features that may prove unnecessary for small, simple businesses.
Unless you're selling merchandise, conducting extensive online marketing, managing employees, creating one-off workshops, sales, and packages, and offering online video content, MindBody is just going to be too much for you – both in price and functionality.
Stick with a simpler software marketed to businesses that function more directly and/or locally and save yourself the headache.
If, however, you have big plans of growing your business, investing in MindBody may be what it takes to light a fire under your butt to get you to start making changes and implementing new approaches.
Something to consider: One idea I've seen businesses pull off successfully is intentionally hiring a manager or higher-level employee who is a MindBody expert, and putting them in charge of training, integration, and education.
This frees the owner up to focus on other things while still reaping the benefits of the software.
As long as these expectations and roles are clearly communicated, this may allow smaller/less tech-savvy businesses to "grow into" the software.
This is improving (as it is across the web), but understanding the bread crumbs for some functions within the app can be very confusing, especially if you or your employees don't have a lot of experience with technology.
It can be hard to find the features you need, and the software doesn't always allow you to customize options and offerings to the extent that you may need to.
Add-ons that may be necessary for your business to succeed in 2020 come with a serious price tag.
To some extent, you do pay for what you get with software. But MindBody is definitely expensive, especially for smaller businesses.
While the software may help you grow your business to a size that can afford the monthly fees (and potential further fees for new and developing features), it's a hefty price tag if you're just starting out.
Take the time necessary to think through how you'll take advantage of MindBody's mobile, marketing, and business management features before deciding to invest in the software.
Once you get it set up and learn to use it, it will be very hard to switch.
Some users complain of price gouging and a lack of return on investment.
Doesn't Sync Well Across Platforms
With so many cooks in the kitchen, so to speak, MindBody account creation can get complicated.
User profiles and details, schedule changes, and other content sometimes doesn't sync fluidly between the main MindBody app, your customized private business app, and your backend business app.
This can lead to some confusing rabbit trails and some embarrassing customer interactions.
Many users complain of glitchy, buggy software experiences when transitioning from mobile to desktop and between consumer and business accounts.
Part of this issue could be credited to the fact that MindBody is constantly working to offer new features.
This is great, but unless your software development team is 100% on their A-game, leads inevitably to trouble spots.
Unfortunately, clients and business owners end up catching the fall-out. Reporting glitches and issues may be a pain-staking, time-consuming process.
Simply stated, here's a short list of everything we've discussed in this review:
| | |
| --- | --- |
| Pros | Cons |
| Amazing support and education | Expensive |
| Great reputation and recognizability within the industry | Offers too much for small/straightforward businesses |
| Helps businesses market more effectively | Design can be clunky and indirect |
| Mobile and digital options to help you adapt to global shifts | Requires a great deal of education up front and ongoing support calls |
| Manage everything within one platform | Can be slow to update software |
Is MindBody Right For You?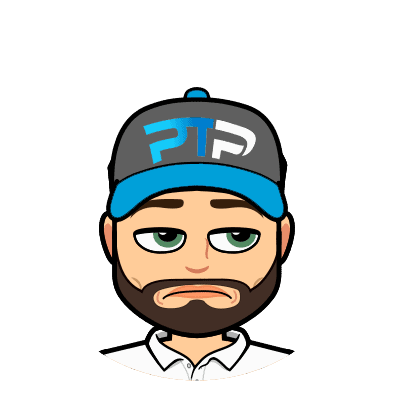 I am sure this review would have enlightened you more on the many functions of MIndBody Business Management Software.
You can drop a note for me in the comment section if you want to give it a trial.
If you're a mid-sized, class-based yoga or fitness studio with young, tech-savvy clients (and if you're tech-savvy yourself!) MindBody will likely serve your needs.
In my experience, studios that use MindBody present a more professional presence and are able to manage diverse offerings without dropping the ball on client communication and follow-through.
If you are a very small business or you focus mostly on private sessions, MindBody probably offers more (and costs more) than is appropriate for your needs.
MindBody does it all for wellness businesses and eliminates the need for other financial, scheduling, and marketing software.
The program can be a bit maze-like in design, and learning how to use it (as well as teaching your employees how to perform tasks within the software properly) can be a real headache.
MindBody's support team is amazing. Their in-person and remote education options are extraordinarily helpful (and needed) and I've had an excellent experience every time I've called or text chatted with a support team member.
This program is expensive, and only going up from the looks of things.
Many of the software add-ons are becoming increasingly necessary for wellness businesses, but they drive the monthly cost up even more.
The price is justifiable for medium to large-scale businesses, but potentially not for small ones.
MindBody has been around for almost twenty years, and their longevity can be attributed to their emphasis on customer service, adaption, and serving fitness businesses and communities.
They set the gold standard in software for wellness studios.