This review delves deeply into the core of the software.
We shall be analyzing the following based on past users' cumulative years of usage as well as my vast experience in this business.
Strap on and let's make the most of the moment.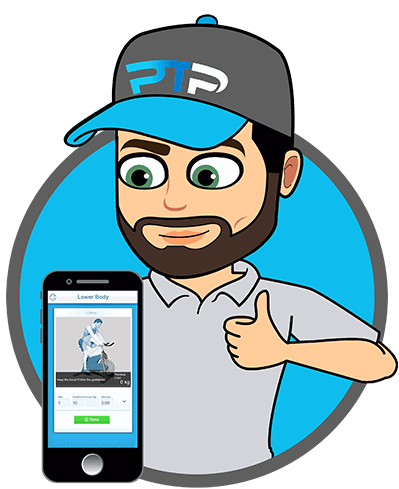 Intro to Total Coaching Personal Trainer Software Review
This article will introduce you to Total Coaching Personal Trainer software.
I'll look at the unique features and different methods of implementation so you can get a better look and feel of the software without needing to invest just yet.
In the digital age, we now know and love, productivity, and organizational tools are available in abundance.
And when it comes to health and fitness client management, many nifty solutions have since cropped up.
The task of organizing and keeping track of numerous clients can be somewhat tedious, and for that reason, client management software such as Total Coaching now exists.
You might be thinking, intake and scheduling are a chore, but not so much that you need a whole software suite to handle it.
Well, client management is so much more than just managing appointments.
There is a plethora of data and events that need to be monitored if you truly want to service your clients in a way that puts you ahead of the game.
You need to be able to collate and organize personal data and information such as:
Age
Weight
Height
Training history
Medical history
Personal schedule
Family status
Employment status
Educational background
Along with this, you will need to track up to the minute changes and events that will affect the way programming is administered and implemented.
Accountability is a huge factor, and when you have more than a handful of clients to micromanage, you will need a productivity tool to take care of that.
As a personal trainer myself, I can state that having a software system in place is a major benefit, especially once you go past the 5 client mark.
That's why I've taken time to test Total Coaching and other similar fitness client management platforms so you don't have to shoot in the dark when it comes time to invest in your
Business tools.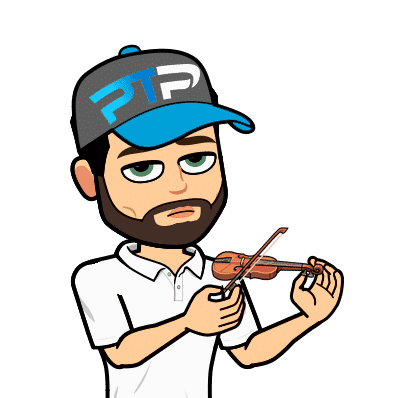 Let's find out the exact usefulness of Total Coaching PT Software below.
Hint: It's an all-round application to aid your gym business!
Total Coaching is a web-based PT application that allows coaches to manage workout and nutrition plans for more clients in less time.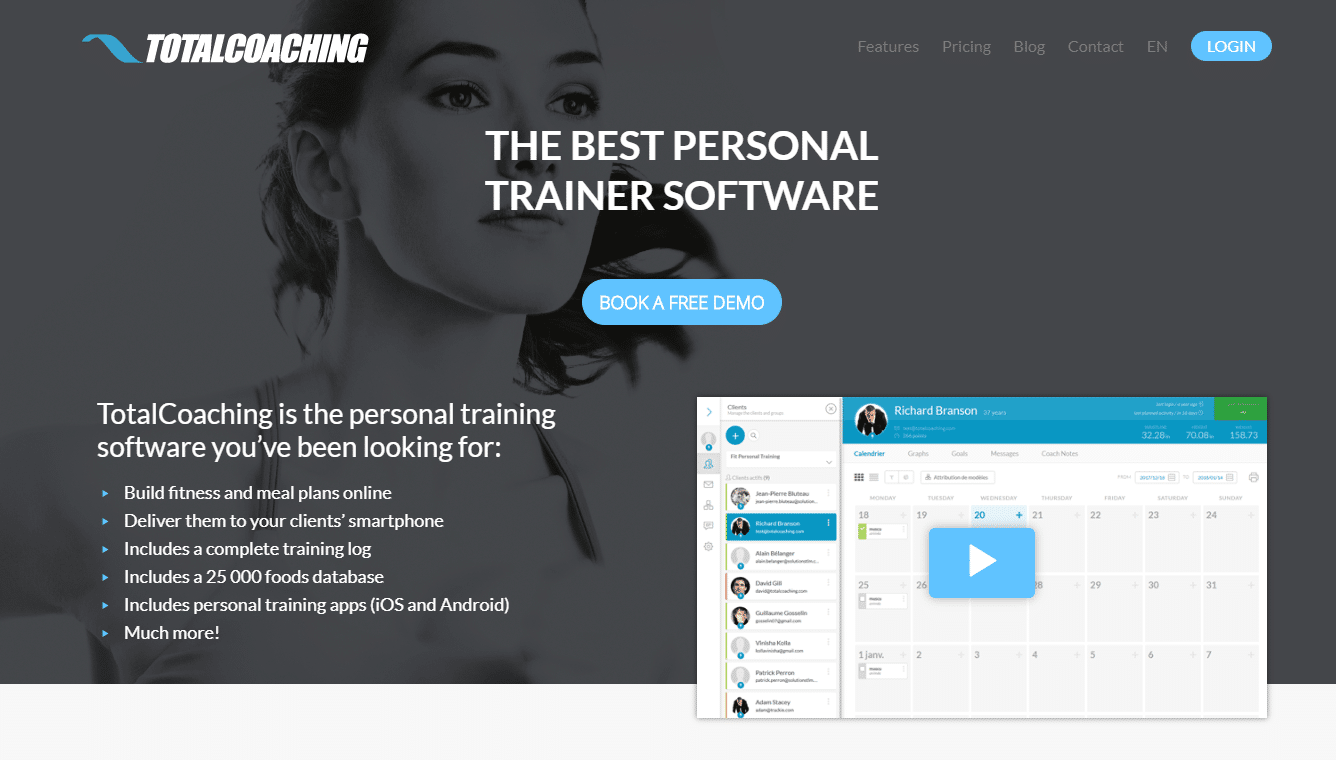 It has an iOS and Android app making mobile accessibility a piece of cake.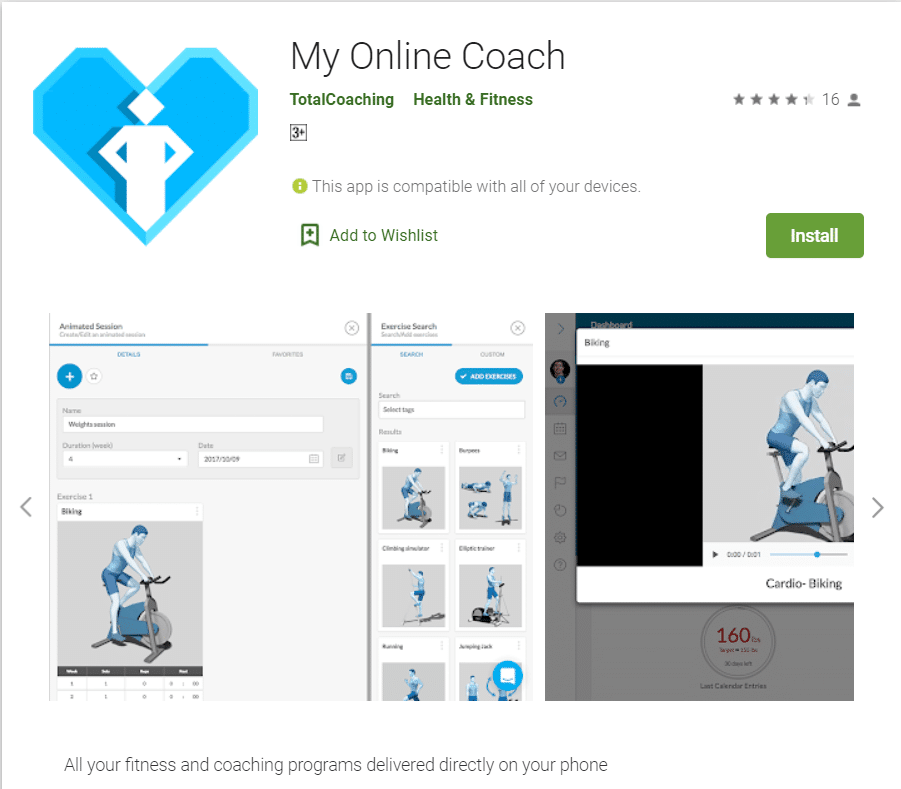 The interface includes a full training log that keeps track of all activities taken by your clients, whether in the gym, at home, or out in nature.
Users can enter their training intensities, resistance loads, rep ranges, and many more useful pieces of relevant info.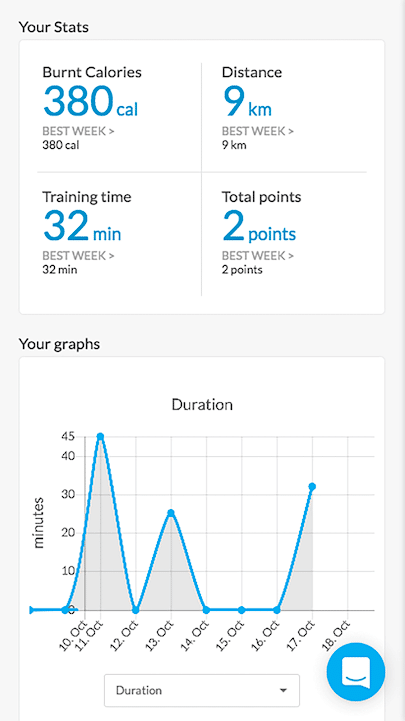 As for you as a trainer, you can create custom workouts for your clients using the plethora of resources and features available.
With a host of analytic tools and infographic interfaces, you can get an accurate reading of what your clients have been up to and where they are in terms of their goals and habits.
Total Coaching also comes well equipped to help you deliver nutrition coaching too.
A well-organized nutrition log with a catalog of over 250,000 food items common to the typical western diet allows you to effectively help plan nutritious, tasty meals your clients can enjoy while getting on track with their diet goals.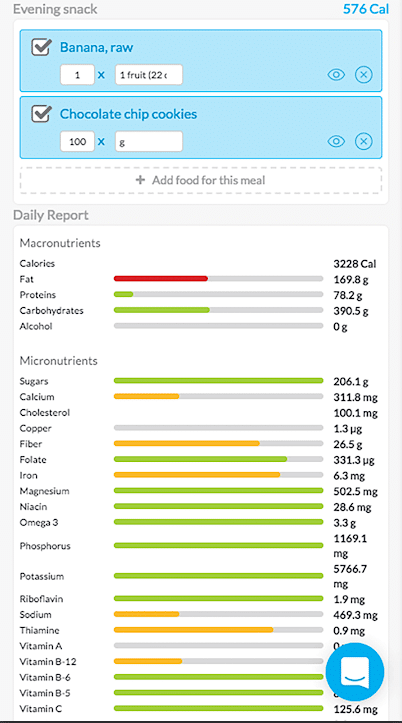 As a trainer, you can customize the entire interface so it adopts your visual identity and branding.
This allows your clients to experience Total Coaching not as a web app, but as the service they signed up for and are familiar with.
How Much Does Total Coaching Cost?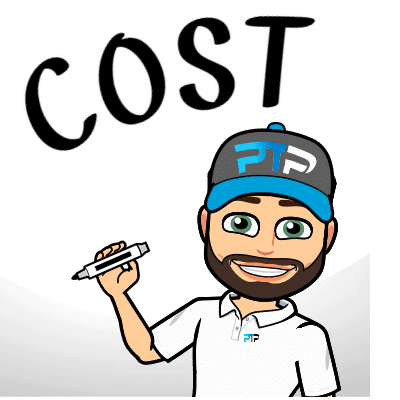 Here, you'll learn about its pricing packages and how you can benefit maximally from it.
Total Coaching comes packaged in seven pricing tiers, each with varying perks and features, and of course, priced accordingly.
The first package is the Starter plan.
This plan allows you to manage 5 clients as a solo trainer.

I personally don't see much use for this outside of minor added convenience since managing 5 clients should be fairly easy in my experience.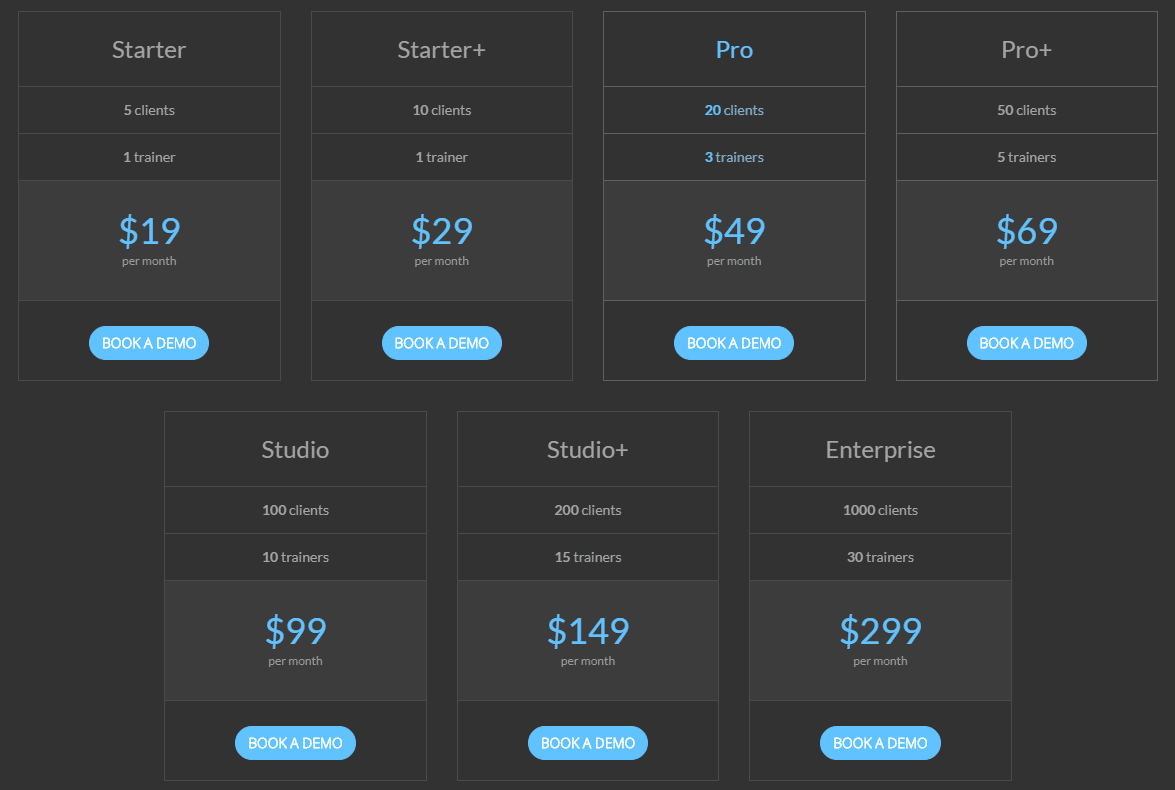 The starter will set you back $19/month
The next plan is the Starter+ which allows you to manage 10 clients as a single trainer.
This is where Total Coaching starts to make sense.
Managing anything more than 5 clients can be tedious, especially if you really want to do it right.
Starter+ goes for $29/month
Third, on the list is Pro. this is where things start to get interesting.
That's because you now have access to multiple trainers.
Great if you're working as a team and want to maximize the work done by each individual coach.
To this end, the Pro plan will allow 3 trainers to manage a total of 20 clients at any given time.
Pro costs $49/month
Exclusive PTP CPT Offers



Gold Standard Cert

Most Popular Cert

Best Study Materials

A Good Option

A Good Option

Best CPT for you?

After Pro, we have Pro+ which continues with the trend of multiple trainer access.
This time, however, you will be allowed a maximum of 5 trainers and 50 clients.
All this at a premium of $69/month.
Next, off we have the Studio plan.
This one allows a maximum of 10 trainers to deal with a maximum of 100 clients.
This plan, as the name suggests, is best if you're going into full-scale operations with regards to running a studio or boutique gym.
Studio goes for $99/month
From Studio, we of course have, Studio+ (the naming convention is pretty predictable at this point lol).
Studio plus ramps things up with a trainer allowance of 15 and a maximum client count of 200.
For all this, you'll be paying $149/month
Last but certainly not least is the Enterprise plan.
This is the big daddy of them all.
With a client cap of 1000! And 30 coaching slots, it's one only those with empire dreams should consider.
With all that said, I would recommend the Starter+ plan for you as a solo trainer.
It gives you access to a large enough client cap to justify signing up for a client management service in the first place.
What Else Should You Know About Total Coaching?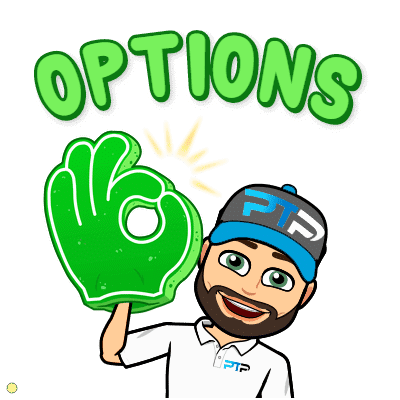 Are there other features that make Total Coaching PT Software to standout?
Read on below to find out.
Total Coaching has a robust mobile access solution in the form of the Total Coaching app.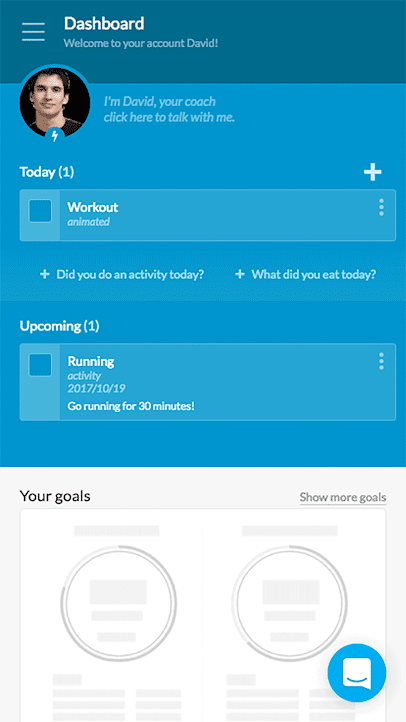 As I mentioned, it is available on both android and iOS.
That means your clients can have their programs delivered on the go.
The app is also a communication portal, it has a private messaging now with Zoom integration, allowing for live consultations and workout sessions.
All in all, the app has an awesome, user-friendly interface, and is one of my favorite aspects of the whole experience.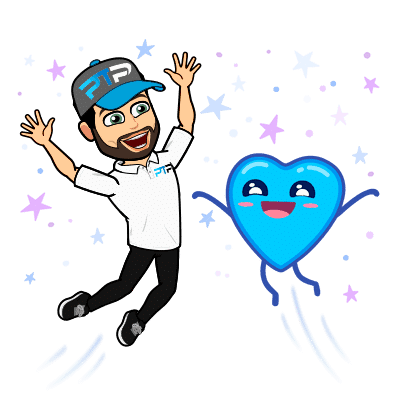 What do I love about Total Coaching PT Software?
Find out as you read on.
User-Friendly Interface For Coaches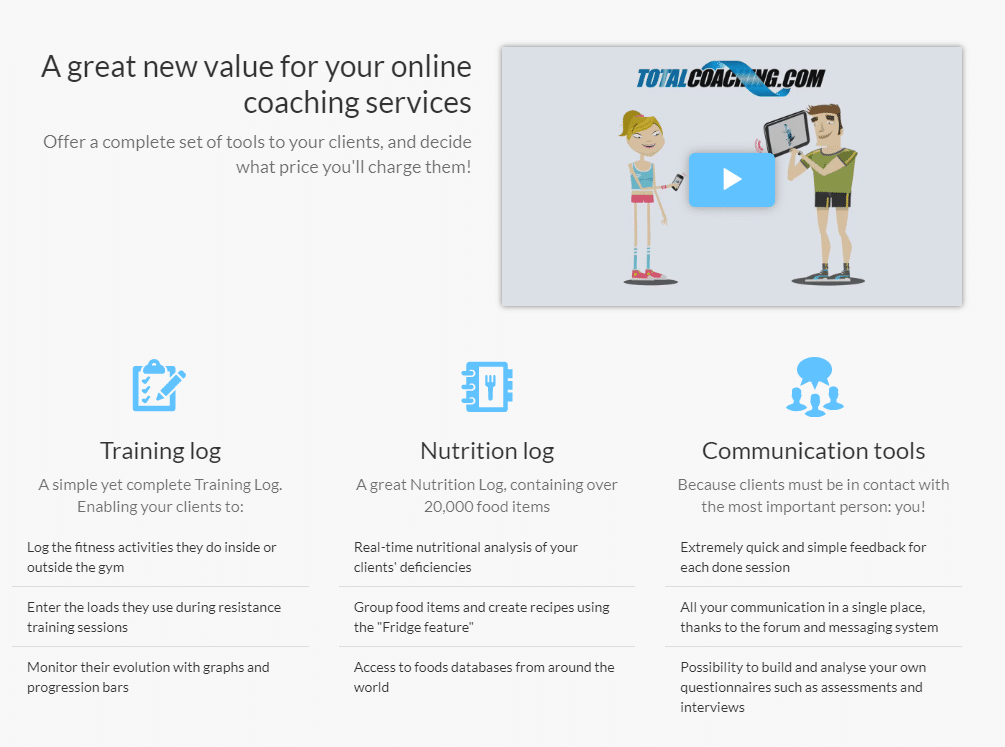 One thing that stood out to me was how easy it was to navigate the features and functions as a trainer on this platform.
This is in comparison to other similar client management apps such as Total Coaching and Trainerize.
This is a big deal because the whole point of PT client management software is to cut down on complexity so you can get straight to business, allowing yourself and your clients to get on track and smash those goals.
Because of this, I see Total Coaching as one of the best client management tools for the trainer with a relatively low tech acumen.
Creating workout programs is both a science and an art.
The art of through understanding the biomechanical principles and laws of physical exercise.
The science is organizing that knowledge into a structured, easy to comprehend program.
The latter is where many personal trainers get stifled.
How do you organize instructions in the right way for maximum effect?
And that's where the workout templates provided come in super handy.
They allow you to scale the complexity of the workouts you deliver from the fundamental establishment to more personalized goal-specific workouts.
This allows you to service a wide range of client needs and goals without having to go through the arduous process of creating a program framework each time.
Solid Approach To Nutrition
One big benefit of Total Coaching is the emphasis on nutrition.
With a database of over 250,000 food items, as well as a robust functionality for nutrition programming, Total Coaching is one of the best client management platforms with regards to nutrition.
Food options you'll have access to come from across the world, but generally favor a western-style diet
It allows you to group food items based on your clients' preferences and tolerances.
This opens up the whole nutrition planning aspect of Total Coaching to allow for custom recipes that match both what the client wants, and what you as a coach have determined they need for a healthy diet reset.
Exclusive PTP CPT Offers



Gold Standard Cert

Most Popular Cert

Best Study Materials

A Good Option

A Good Option

Best CPT for you?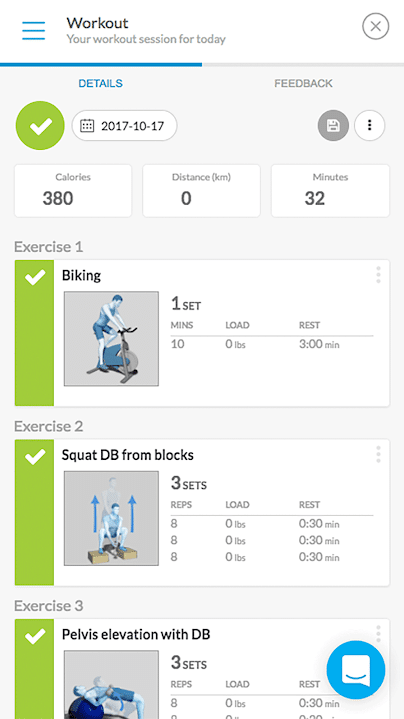 The instructional workout videos are presented in animated form.
Many personal trainer client management platform present their workout and exercise demos using live-action subjects who are pre-recorded performing the various exercises.
The reason I love the animated versions so much is that it gives it more of an approachable look and feel.
Its easier to accept and adapt exercises as they are being performed by a rendered model over ones that are being performed by a real person.
The reason for this is most clients, especially at the beginning phase of their health and fitness journey will tend to compare themselves to individuals who are well initiated in fitness.
After all, a major motivating factor for getting into fitness is to achieve a certain look and' or ability based on a real-world, idealized person.
This can have it's drawbacks in that some people might feel intimidated by the sight of a really fit and toned individual providing them with form and technique demonstrations.
An animated model eliminates this since very few or none at all would want to aspire towards looking like a 3D model.
Visually, the animated demos are great in that they allow Total Coaching to have a high level of visual consistency.
Animated figures are also designed to have perfect form, while human subjects will always have some form deviation.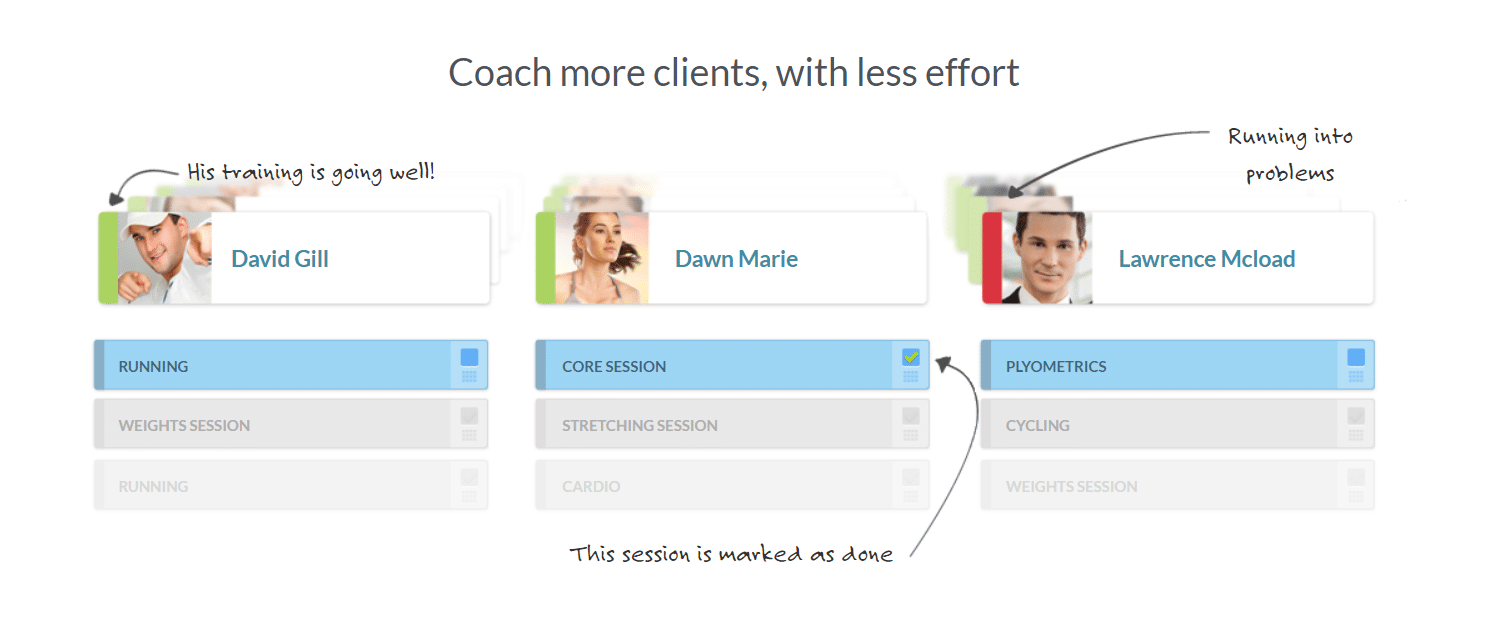 As I mentioned, Total Coaching has decent communication functionality.
The private messaging feature allows you to stay in touch with your clients in real-time, improving the quality of constant data gathering, feedback, and accountability.
You will also have access to video calling through the integration with Zoom.
This feature allows you to conduct full-on, real-time live sessions with your clients while maintaining a degree of command and observation as you would in an in-person scenario.
Awesome Feedback Function
Aside from being able to communicate directly Total Coaching allows you to receive exercise specific feedback from your clients as they go through the motions.
As an online trainer, you don't have your eyes and hands on the ground which allows you to gain appropriate feedback just from observing.
This feedback feature allows your clients to report on each exercise as they complete it so you can manage and modify accordingly.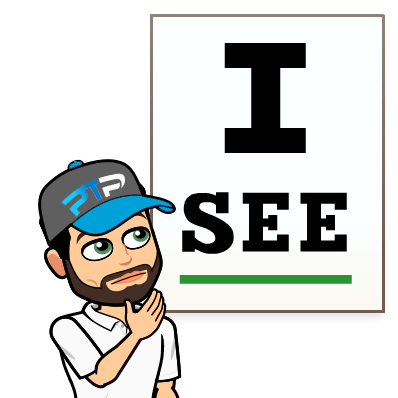 Beyond the great services they offer, there are some areas that still need improvements.
Let me outline them below.
Although I can say Total Coaching is an amazing, ergonomic, clean user experience from both ends (client and coach), it does harbor some less than necessary features.
Some Features Tend To "Bloat" The Experience
These features act as bloat in terms of the overall experience and capability of the Total Coaching platform.
For example, the questionnaire tab is practically useless not because having client intake and data-gathering forms is irrelevant, in fact, quite the opposite.
The problem is that the questionnaires tab doesn't give you access to any workable templates.
You're pretty much shooting in the dark when trying to figure out which fields to include in your form.
This is especially inconvenient when looking at the legal questionnaire.
Client limits on all plans
One major gripe I have with Total Coaching is the fact that all the plans have a maximum client limit.
That means in order to work with more and more clients, you have to switch plans.
As if that's not enough, your ultimate limit is 1000 clients on the Enterprise plan.
This might sound like a lot, but what if you land 1001 clients, or 1002, etc…
See what I'm getting at?
A limit, no matter how big or small, greatly reduces what can be achieved as a business.
One solution for this would be to have a commission-based structure where a percentage is deducted for however many clients you manage to round up.
That way, you as a trainer can operate your business with zero limits while Total Coaching still makes decent margins.
No Notifications For Missed Appointments
Life happens, and when it comes to personal training, that's code for a client missing a session.
I found this odd since the notification feature is pretty useful when it came to allowing clients to provide various other forms of useful feedback.
Being able to track missed training appointments is crucial to monitoring the overall progress that a client is experiencing.
A client management tool such as Total Coaching not having access to this simple feature is quite a miss.
I would suggest an update to include this feature.
Non-functional Award System
Here's an interesting feature with a good concept behind it, the Total Coaching Award System.
The point of it is to challenge your clients to hit certain milestones and achievements in order to win awards.
This gamification idea can be immersive and highly engaging, giving incentives for your clients to work harder and more consistently towards their goals.
The problem is the award system isn't altogether there, meaning it doesn't quite work as you'd figure it should.
The implementation is very vague and comes off as a directionless afterthought, kinda like something tossed in for the kids.
Gamification is a powerful engagement tool when done right, I would suggest the dev team to actually look into fleshing it out and making it a worthwhile experience.
Either that or canning it all together since it's not really necessary and is another example of a bloated feature.
So we've taken a look at Total Coaching and some of its highs and lows.
Here's a TLDR version of what I consider the platform's pros and cons.
Pros
Clean, simple, effective user interface and engaging user experience
A good selection of pricing plan options to choose from
A great approach to nutrition resources and coaching
Awesome animated exercise guides
Robust communication tools such as private chat and zoom video calls
Amazing app integration available on both Android and iOS
Easy to track and hold clients accountable
Workout templates provided
Cons
Some of the features tend to "bloat" the platform such as the Award System and the Questionnaire tab
The available packages ultimately have a limit on how many clients you can service with the maximum possible being 1000
No notifications for missed appointments
Is Total Coaching Right For You?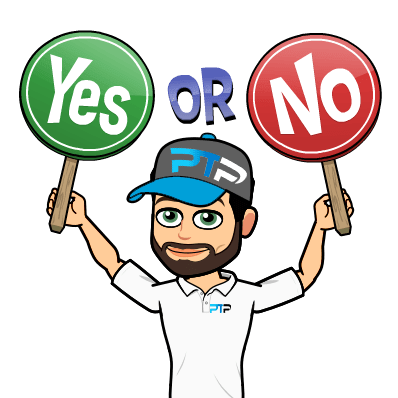 Now that you have all the info, do you think your Personal Training session will improve using this software?
I await your comments below.
Total Coaching works well, its easy and accessible interface for both you as a coach and your clients make it an amazing way to get things done.
The mobile app functionality is a major win also, and seeing that the majority of media and information is consumed on mobile platforms, it's more than appropriate.
You can track your clients online, and they can have their workouts on the go at the gym or even on long trips, eliminating the need for desktop access on both ends of the interaction.
It's an ideal investment for your online trainer business and works well with in-person clients as well.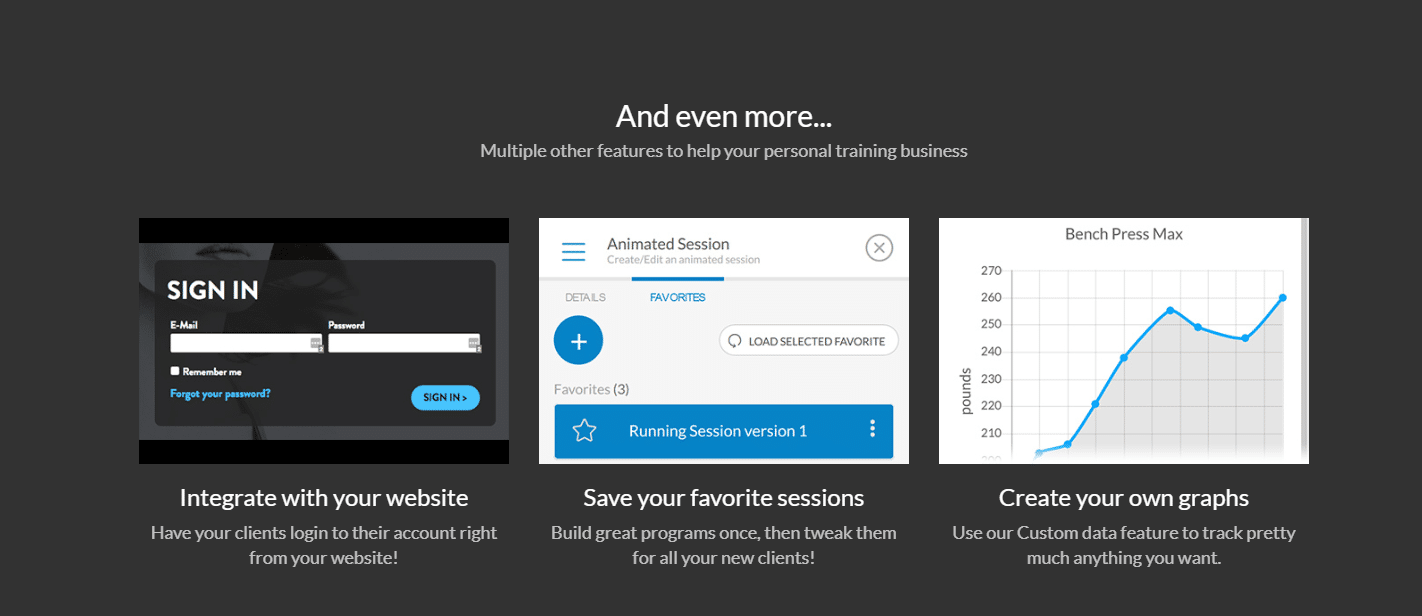 It isn't the best option however and has some limitations.
I've already spoken about how limiting the packages are, and for me, that puts a spanner in the works.
1000 clients might seem like too many to wrap your head around, but you can and will eventually surpass that with enough work and a big enough vision for your business.
A better solution would have been to have an unlimited approach with a commission structure and to package different plans according to extra added features instead of just client limit.
The exercises are also a bit limiting and require your clients to have access to a fully stocked gym.
It doesn't have the most at-home friendly exercise options, although there is an option to add your own custom exercises.
Overall I still do think it's a great platform and with some tweaks and updates, could honestly take over the personal trainer software market since most of its limitations are based on half-baked or unnecessary features.
This program is comprehensive and hugely customizable.
It has an amazing nutrition aspect that adds a full suite of health and fitness solutions to the system.
A simple, effective, and attractive user interface for both clients and coaches alike.
The user experience is further amplified by the robust mobile app.
It could do with some much-needed updates and optimizations.
Many features seem incomplete or half-developed warranting that they either be removed or at least fleshed out to an adequate degree.
The pricing options range from affordable to relatively pricey, but the main drawback is really how the plans are packaged and not what they end up costing.
I think Total Coaching offers the best personal training software experience available.
The price may deter some people though.