In this article, I'm going to explain the differences between commercial and private gyms.
I will also review other kinds of gyms that may require your services once you get certified like:
At the end of the article, you'll have come to realize which kind of gym suits your personality. Let's get going.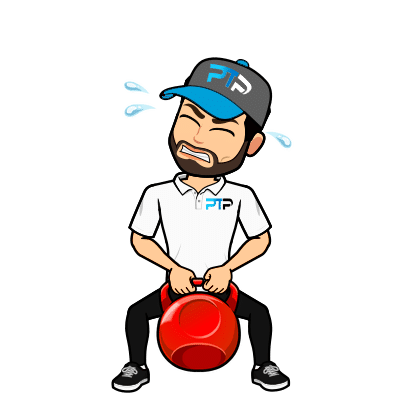 So you're a certified fitness trainer, you need gym Options for Your PT Career, look no further, I have it all figured out.
Whichever the case, once you've got your credentials, you'll want to plan on what to do next. As a fledgling trainer, you could start grinding for private clients, strike out on your own and figure out the system.
The problem with this is that in the beginning phases of actually working as a personal trainer, your access to clients will be ZERO. Unless you have some form of reputation or popularity preceding your certified status.
For example, if you happen to be influential, a former pro athlete, celebrity or fitness influencer, you can easily start racking up a sizeable client base simply off your social status.
But alas, most of us aren't blessed with popularity, so you'll need to position yourself in an environment where you are exposed to prospective clients at a high enough frequency that you can start building enough experience and a reputation.
If you are yet to be certified, you so do so by getting certified with the best certified personal trainer programs.
Get your CEUs by applying for specialization courses and increase your physical trainer salary.
After all that you'll need to start off working in a gym of course.
In this article, I'm going to help you make a choice on which gyms are best and where to begin your career in fitness.
Trust me, I've worked in all kinds of commercial gyms and private studios for over ten years, so I know what I am saying. So buckle up, lets jump straight into it!
First… A Few Considerations
Before you start to decide which gym or type of gym is best for you to work out of, you need to consider a few things to help with the decision making.
Which Gym Works For Your Training Style?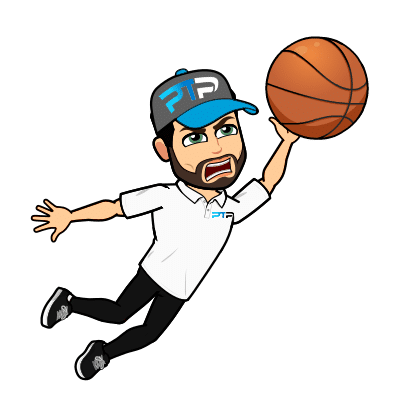 Having a great insight into your personality is important in deciding the type of gym you should work in.
So, your area of specialization, strength and schedule will invariably impact on your final choice.
Come discover how to optimize all these options to help you have a fulfilling career.
As an individual, you have individual tastes, preferences, and styles. As an individual trainer, you will have your strengths and areas of focus when it comes to delivering health and fitness services.
As such, you need to figure out which gym works for your style of fitness training.
This is especially important if you've gained a specialized certification.
You will, of course, want to work in a gym that offers the infrastructure that supports your area of specialty.
If for example, you specialize in training combat sports such as MMA, Jiujitsu or Boxing, you'll likely be looking at a private fighting gym and not necessarily a run-of-the-mill big box gym.
You also want a gym that suits your style in terms of schedule and access requirements.
One of the reasons many people get into personal training is because of the promise of flexibility and self-governance of their time management.
Some, on the other hand, like a preexisting structure that they can simply slot into. Sort of like having a 9-5 framework, but with the benefits of having a career in on-your-feet fitness.
Your gym option for your pt career would also be influenced by your personality style.
Are you a team player or a lone wolf? Do you work well under management or are you a born leader? Are you a socially fluid people person or direct and straight to business?
You, of course, know yourself and can decide which gym works for your personality type, allowing you to be you.
What Sort of Opportunities Are You Looking For?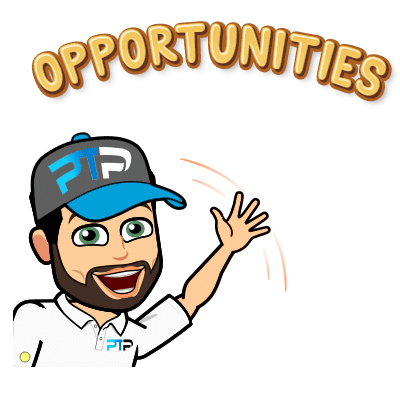 Knowing the personal benefits you want to derive from the fitness training industry will also set the tone for the type of gym you want to work in.
This will save you from wasting valuable time working in a gym that does not align with your goals.
Let me show you how to make your job searching a worthwhile adventure.
Another important consideration is what opportunities are you looking for.
Are you looking to make a ton of money, or you're just seeking the fulfillment of helping others while making a comfortable living?
To this end, you'll need to think about what your income target is and find a gym that gets you as close to that as possible from the get-go.
You might also be looking at educational opportunities. Perhaps you're in it for some CEUs, or you're using the experience to learn how to run and operate your own gym one day.
Whatever it is, you need to make a list of the opportunities you're seeking, then figure out which facility will offer that.
What Employment Style Are You After?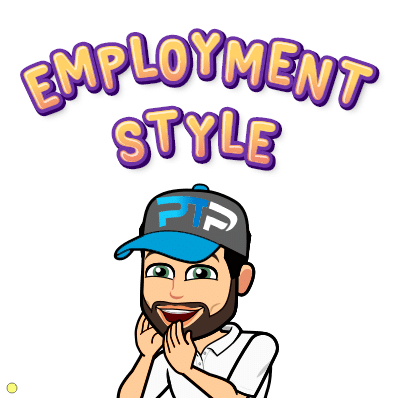 In this section, be prepared to discover the employment style that suits you best.
You will get to learn about the pros and cons of each establishment and how it will affect your overall career goals.
Come along, let me show you more!
Another important one to consider is what form of employment attachment are you looking for.
Each has its pros and cons.
For example, full-time employment at a big box facility like Planet Fitness will likely mean a low income and a rigid schedule, but it comes with job security and typical employee benefits.
Whereas on the other end of the spectrum where you are a private professional simply renting access to a facility, you may have the freedom to control your own schedule, pricing, and income, but that income is not protected and you will shoulder any and all overhead costs and administrative duties.
What Is Your End Game?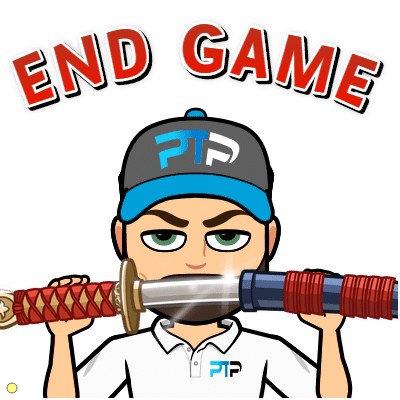 Every individual has career goals and I know you are not an exemption.
Your goals should align with your certifications, and also the industry you will work in.
It is necessary to have the right guide to walk in your chosen career path.
I will show you how below!
What are your career objectives in the long term? This is what you really want to consider when deciding which gym to go for.
How you start will greatly influence where you end up and how you end up getting there.
If you have aspirations of opening your own private gym at some point, you will benefit from working through smaller, boutique-style gyms.
If you just want to have a steady job and benefits while working your way up an established institution, then one of the big box gyms is what you're looking at.
Maybe fitness is not your endgame, and you're just using it as a springboard to a totally different career path. A lifestyle coach, a hospitality specialist.
In that case, you'll want something a little less formal and more experience-based.
Wherever you want to take things, you need to have at least a basic roadmap of what you want your career to be before choosing which gym to base yourself from.
My best piece of advice for figuring out the answers to these questions is to take a test drive.
Call or email to inquire, or simply visit a bunch of gyms and figure out which could work for you, your style and your goals.
You will also need to learn which gyms accept which certifications.
It's often the case that certain gyms favor certain certifications over others.
As long as you have a certification accredited by NCCA or DEAC, you should be able to get your foot in the door with most big box gyms.
Some gyms, especially the more private and premium style gyms will have very rigid specifications. You will even come across gyms that require you to complete their own in-house cert and won't accept anything external.
I have an entire in-depth article on which gyms accept which certs. You can check it out right here.
With that said, let's look at the best gyms you could work for.
Big Box Commercial Gym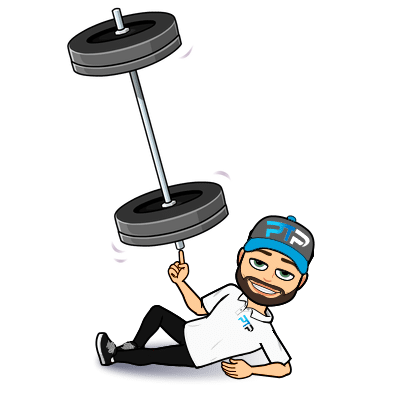 Are you interested in working in a fitness industry that promotes specialization with some sort of flexibility?
From this section, you will learn what is obtainable and the qualifications you need to maximize the opportunities they have to offer.
Let's get right into it!
A big box commercial gym is any fitness facility that belongs to a chain or franchise of gyms and studios.
These types of gyms are typically the largest in terms of sheer size and client/member numbers as well as job opportunities for personal trainers.
They cater to the very fundamentals of fitness while offering some degree of practice specialty and flexibility.
They are typically well equipped with all the standard equipment and infrastructure.
Because of their hyper commercial structure, they are often termed as "fast fitness", alluding to their similarity with rapid turnover industries such as fast food and fast fashion.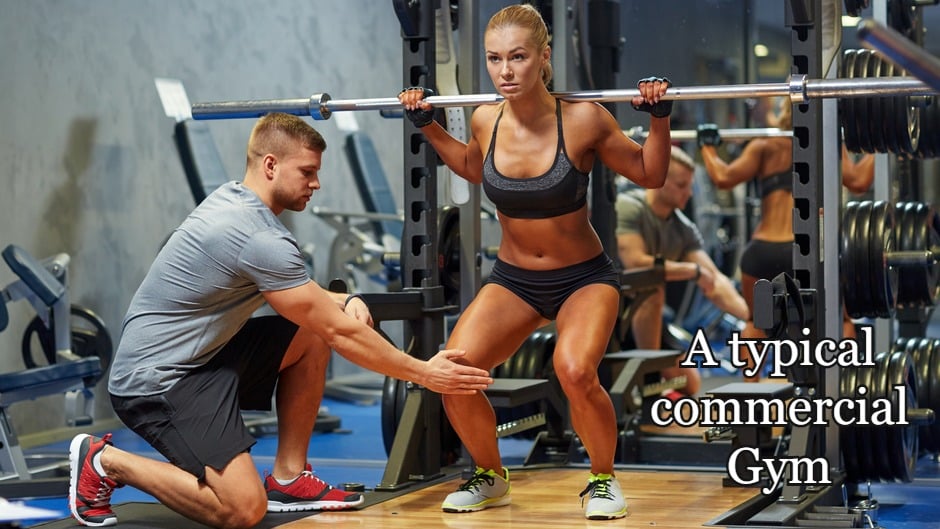 While there is a significant personal trainer opportunity in such gyms, most activity is either based on set large group classes or member autonomy, where people who more or less know what they're doing, just use the facilities according to their own style of training.
Commercial gyms are great if you're just starting your career in fitness and want the initial safety of fixed, secure employment, but I wouldn't consider them the best gyms for personal training if you have any sort of lofty career aspirations.
As with any option, it is important to weigh up the pros and cons.
Little to no prior experience needed
Most commercial gyms accept most accredited certs
The large volume of potential clients
Secure income and employment benefits
On the job training
Opportunity to grow in the corporate structure
Relatively low income
A rigid corporate structure and schedule may be overwhelming for some
Does not encourage ingenuity or initiative, just hard work and grinding
Commercial big box gyms are a great way to dip your toes into the game and gain the necessary technical experience while playing below the radar.
I strongly suggest you start here if you have no experience or notion of the fitness and exercise industry.
Examples of Big Box Commercial Gyms Include:
Exclusive PTP CPT Offers



Gold Standard Cert

Most Popular Cert

Best Study Materials

A Good Option

A Good Option

Best CPT for you?

24 Hour Fitness
LA Fitness
Planet Fitness
Orange Theory
Crunch Fitness
Snap Fitness
Chuze Fitness
Gold's Gym
Blink Fitness
Private Studio/Boutique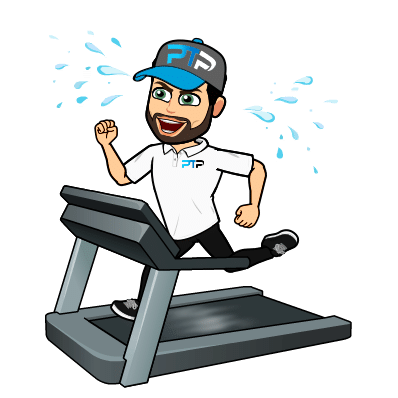 With the vast opportunities available in small group training, you are in the right place.
This section will show you the benefits of working in a place that lacks a rigid corporate structure and how helpful it will be to your career goals.
It is a great eye-opener!
Next up is the private studio or boutique gym. This can be anything from a mom and pops garage fitness studio, to a premium quality state of the art private facility.
The common theme with such gyms is the lack of a rigid corporate structure.
That's not to say they are not commercial. In fact, many boutique and private facilities will charge a higher premium on their services.
That's because they tend to be more specialist than regular big box gyms.
They tend to offer specialist facilities and equipment while also targeting a specific niche.
These types of gyms will target medium to high-income clients, a large portion of whom already have a fitness background and are just looking for a place to maintain or expand their level of fitness.
Because of the higher technical standard, you'll need to be an experienced trainer to be considered by hiring management.
Usually, this means offering a service that adds diversity to the current business structure while also remaining in the confines of its mission statement.
When it comes to certification, things can vary. Some boutique gyms will require a specific cert, typically based on what the owners have or some sort of endorsement deal with a certifying agency.
The employment model is also more fluid. In most private gyms there is the opportunity to either be full-time, part-time or independent.
As a full-time employee, you earn a salary and benefits, as a part-time employee you usually just pay commission on what you make and as an independent trainer, you would pay a fixed monthly rent and have a contractual agreement with the gym.
Private gyms are a great place to grow if you have a great experience as a trainer. The versatility of income options is awesome and the opportunity to go into small group training is golden.
Premium clientele willing to pay more
Specialized facilities for more focused and effective training
Variety of employment and income options which means higher income potential
Targeted niche market which means you are able to stand out through association
More flexibility when it comes to self-management of schedule and income
Difficult to get into, especially without prior experience or somewhat of an existing relationship with management
Tend to be small and offer less equipment in comparison to commercial gyms
Independent option means a higher operational overhead expense as well as more administrative duties
Requires more self-promotion and marketing
Premium Up-market Gyms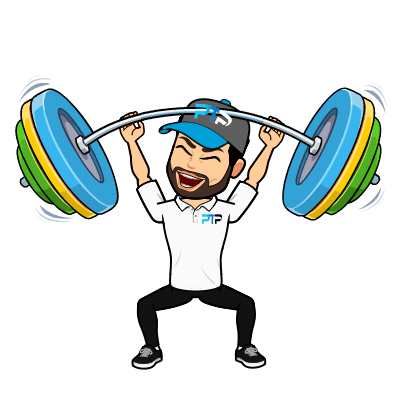 If you have the qualification and reputation needed to work with High-Income clients, this is the right place for you.
All you need do is acquire the experience and be at your best always.
I know you are interested in making big bucks; come learn how to gain entry to the upper echelon in the fitness world.
Premium gyms are similar in structure and operation to big box commercial gyms.
The only difference is they are aimed at high-income clients, those with relatively large amounts of disposable income and who require exclusivity.
This top tier client bracket is sure to earn you the big bucks, but they are also elusive and hard to nab.
First, you need to gain entry into one of these premium facilities.
A lot of them require extensive credentials and prior experience. Some will have you complete in house certification in addition to your existing credentials.
Premium gyms allow for a variety of employment options from full-time employment to independent, commission-based relationships.
In these gyms, the clients aren't just buying your training, their buying into you as a person. They are buying into your reputation as a top tier professional.
This is why these gyms typically require you to be vastly experienced and be at your best at all times.
That's because while your reputation can shoot up drastically, it can also be completely destroyed by one influential client who has had a bad experience.
Pros and Cons include:
Access to high-income clients, boosting income potential
Great state-of-the-art facilities and upmarket location
Great way to build a reputation and achieve celebrity trainer status
Great launchpad for building your own brand, gym or company
Massive educational opportunities
High entry barrier due to exclusive nature requiring stringent vetting and credential prerequisites
You need to have a great reputation and marketing strategy in order to net the big fish
Your reputation is vulnerable with such high profile clients
Premium gyms are a great place to work if you want to make a comfortable living as an employed fitness professional with all the benefits that come with it.
They are also great if you want to launch into greater things and have dreams of your own fitness empire.
Examples of such types of gyms include:
Equinox
Lifetime Fitness
Bay Club
Burn Fitness
High-Performance Facility Gyms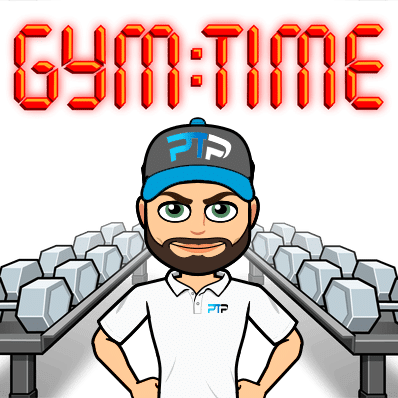 While you may not need a college degree to kick-start a fitness career, your degree in Kinesiology will be in high demand in a high-performance industry.
You must be a thorough expert to be able to deal with the medical populations or dedicated athletes.
Find out more below!
A high-performance facility is where things kick into top gear.
Here you are dealing with two types of clients, dedicated athletes or medical populations.
When it comes to dedicated athletes, you are dealing with people who are already-fit and healthy.
That means it's straight to business and you need the experience to back it up.
You need to know your stuff inside and out because the goal is to maximize the athletic potential of individuals whose careers depend on performance in many cases.
With regard to medical populations, you are dealing with almost the opposite.
You are often providing rehabilitative or therapeutic exercise solutions for people recovering from injuries or those who are permanently incapacitated for whatever reason.
The delicacy of such clients requires a precise knowledge and technical implementation which requires massive amounts of experience and education.
Because of this, the entry barrier is at an all-time high.
You will likely need a college degree in exercise science or sports medicine. Kinesiology, biokinetics or physiotherapy are good ones to have under your belt.
Along with this, a good specialist certification to show that you are equipped with contemporary, practical skills is also a good idea.
Many high-performance centers are skills specific, as in they will focus their services on offering training for one particular sport.
In this case, it pays to have somewhat of a sound knowledge or experience in the sport in question, perhaps even being an active participant or former athlete yourself.
An example of this would be a cycle lab, geared towards improving the capabilities of cyclists through in-depth applications of exercise science.
High-performance centers also have a heavier leaning towards the nutrition aspect than other types of gyms.
That's because nutrition is considered the main driving force in performance and recovery enhancement.
For this reason, I suggest you pick up some nutrition credentials if you have any hope of working at such a facility.
So what are the pros and cons of working in a high-performance center?
Rich learning environment
Earning potential that comes with working with delicate population groups
Reputational growth in the upper echelons of the fitness community
Increased job satisfaction and a sense of meaning
Exceedingly high entry barrier
Requires a high degree of specialization
High-pressure environment
Some examples of high-performance facilities include:
La Palestra
Sports Center at Chelsea Piers
Mike Boyle Strength and Conditioning
Institute of Human Performance
D1 Sports Training
Drive 495
Specialty Gym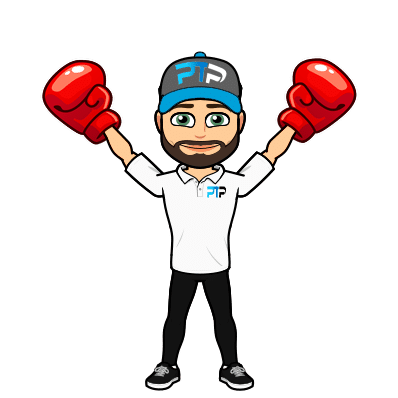 Lastly, let's analyse gyms that cater to specific population groups.
You will discover that most of what you will be doing is fun physical activities.
Are you still keen on this?
Come check out what you need do to partake in this!
Specialty gyms are facilities that cater to very specific population groups such as the youth, the elderly or women.
Women-specific gyms, in particular, are very popular.
The driving force behind this popularity is the notion that women tend to feel uncomfortable in the often hyper-masculine environment of commercial gyms and other fitness facilities.
Such gyms allow women to focus on training and not worry about scrutiny or male attention.
Female only gyms also try and emphasize equipment and programs that are more popular with female fitness consumers such as pilates, yoga, and spinning.
Because of this, the entry requirements will often stipulate the need for any prospective trainers to be women.
When it comes to other specialist gyms, such as kids or youth gyms, the system is just as specific.
Working at a kid's gym, of course, requires extensive background checks including criminal history for obvious reasons.
You would also be better off getting a certification that specializes in training youth populations.
Specialist gyms can have any structure, from big-box-commercial, all the way to up-market, so you'll need to see what the requirements are for each.
Another type of specialist gym is the recreational gym set up.
These gyms are intended to offer fun physical activities as opposed to just health and fitness.
An example of this would be a kids' summer camp or a wellness retreat.
Allows you to focus on a niche area if your career objectives line up with the gym's target market
Has versatile income potentials
Easier to market yourself in a specialist field
Allows for unique educational and career experiences
Provides a more comfortable environment as a female trainer in the case of women-only gyms
A very narrow set of accepted credentials and requirements
Limiting in terms of career growth
Can limit what sort of clients you have access to as well as client volume
Can limit your ability to work due to seasonal demand in some cases
In the case of women only-gyms, training options are often limited to stereotypically "feminine" exercise methods
Examples of specialist gyms:
YMCA
Curves
Delta Life Fitness
Conclusion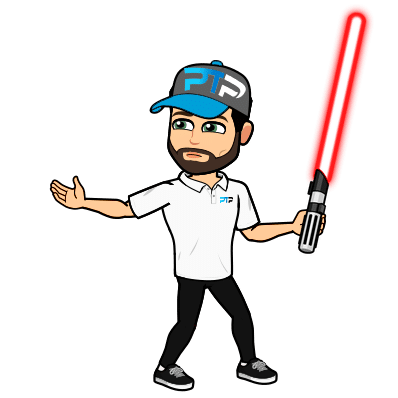 By now, you should be able to fathom which type of gym you really want to work with as you step into the fitness industry.
The key is that it should align with your career goals.
So, make the most out of the vast opportunities ahead of you in the personal training world.
Which gym is best for you depends on where you are in your career and where you want to take it.
There is no "best" option out there unless you hone in on individual variables.
If your goal is to earn as much as possible, then your premium gyms are the place to go. If you are looking for job security and benefits, as well as if you're just dipping your toes in fitness, your best option is a commercial gym.
Whichever it is, your key strategy is to run inquiries and figure out if the requirements match up to your qualifications and if the pros outweigh the cons.