Welcome to the best comparison article for the NASM CPT and NCCPT CPT certifications.
After reading this personal trainer certification review and comparison, you will know which of these two certifications suits you like the best personal training cert.
This NASM and NCCPT comparison article will look at these main personal training domains:
For some additional help determining the right CPT for your goals, I recommend that you take the quiz to find out which PT certification is the best fit.
Now, let's dive in and compare these two excellent certifications!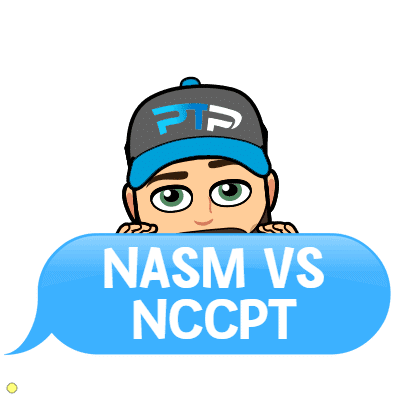 Quick Breakdown: NASM vs NCCPT
CPT
ACSM vs ACE Quick Breakdown
Features
Price
NASM

A leader in the fitness and wellness industry
An organization with many specializations to further a trainer's career
A good platform for immersive professional development

View on the NASM website
NCCPT

Well-established organization partnered with ISSA
Over 20 years in the fitness industry certifying personal trainers
Considered to be a great entry-level cert for personal training

View on the NCCPT website
Product
Exam cost
Study Material Cost
Study Material Cost
$899 (includes exam)
$799 (on top of exam cost)
Exam Passing Score
Exam Pass Rate
Exam Pass Rate
60% – 67% (varies each year)
65%
Average Completion Time
Average Completion Time
3 – 6 months
3 – 6 months

Trainer Academy Guides
Complete curriculum study preparation
Audio guide, flashcards, and mnemonics
800+ practice questions
Exam pass refund guarantee
Cheaper pricing than premium materials

Provider Materials
Curriculum study preparation
Includes text, graphics, and videos
200+ practice questions
No exam pass refund guarantee
$899.00 for NASM starter package
$950.00 for NCCPT (ISSA) starter course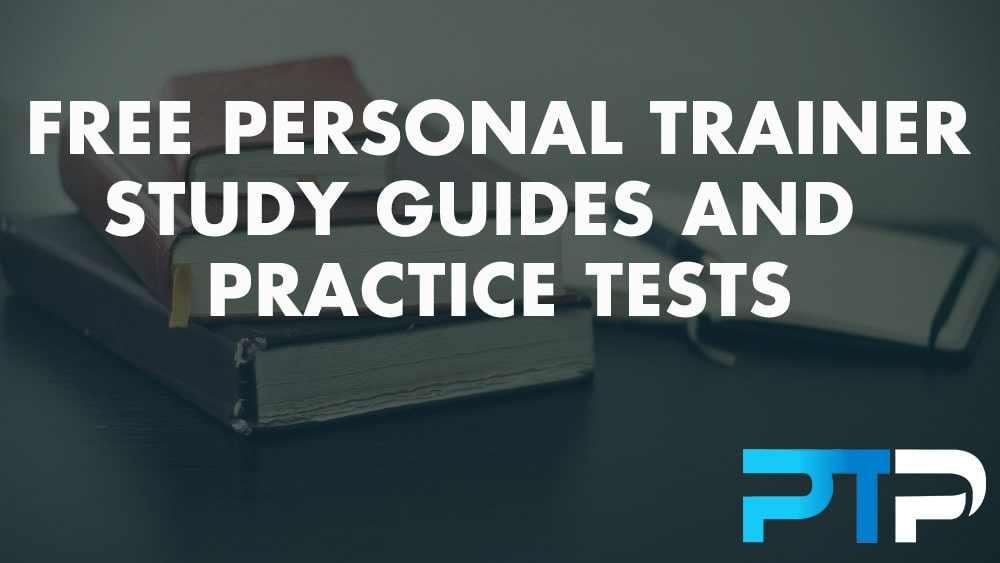 PTPioneer Study Guides
Curriculum material overview
Complete chapter breakdowns
60 practice questions
130 flashcards
Exam cheat sheet
Free from PTPioneer
I need to mention that the NCCPT and ISSA test prep materials are the same and the NCCPT certification is owned by the ISSA. As such, prepping with the ISSA CPT materials is your bet for passing the NCCPT.
Furthermore, if you are looking for the best deal in the fitness industry, I would highly recommend looking at the ISSA Elite Trainer package, which includes the NCCPT exam and prep materials, as well as two additional ISSA certifications for just $83 per month.
One of the included certifications is the ISSA nutritionist certification, an industry-recognized nutrition coaching credential.
Getting certified as a nutritionist is an excellent way to immediately set yourself apart from average trainers who only have a CPT certification, leading to higher income and more opportunities.
On top of that, you have a great selection of additional certifications to round-off your CPT and nutritionist certification, including the ISSA Corrective Exercise, ISSA Strength and Conditioning Coach, and the ISSA Group Fitness Instructor.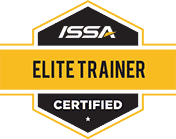 The "triple-threat" ISSA certifications you get through the Elite Trainer will put you on the fast track towards absolutely crushing it as a personal trainer during your first year.
As a final kicker, you can try the Elite Trainer program for free before committing your time and money, so you can fully experience the Elite Trainer value before putting in your credit card number.
If you feel that getting three certifications is a bit much to bite off up front, you can still get a great deal on the NCCPT and ISSA nutritionist certification for just $69.00 per month or a total of $828.
This is essentially a free nutritionist certification, as virtually all major CPT programs, including the NCCPT only, come in at about $800.00.
This is basically what you pay for the dual-certification deal from ISSA.
Once again, you can start the program for free, including your NCCPT prep, today by checking out the ISSA website.
As someone with over 10 years' experience in the fitness industry, I can say the any of the ISSA deals are tough to pass up if you are planning to be an expert fitness professional.
NASM vs NCCPT Video Breakdown
For those of you that prefer to see my breakdown between these two organizations in video form, here it is.
NASM vs NCCPT: Organization Comparison
The National Academy of Sports Medicine and NCCPT are two of the best CPT program options for new personal trainers to pursue.
They both offer National Commission for Certifying Agencies NCCA accredited exams, but they have some differences to consider.
NASM has been an established organization for a longer time, or since 1987 to be exact. NASM is fully accredited by the NCCA, which is the gold standard in fitness certifications.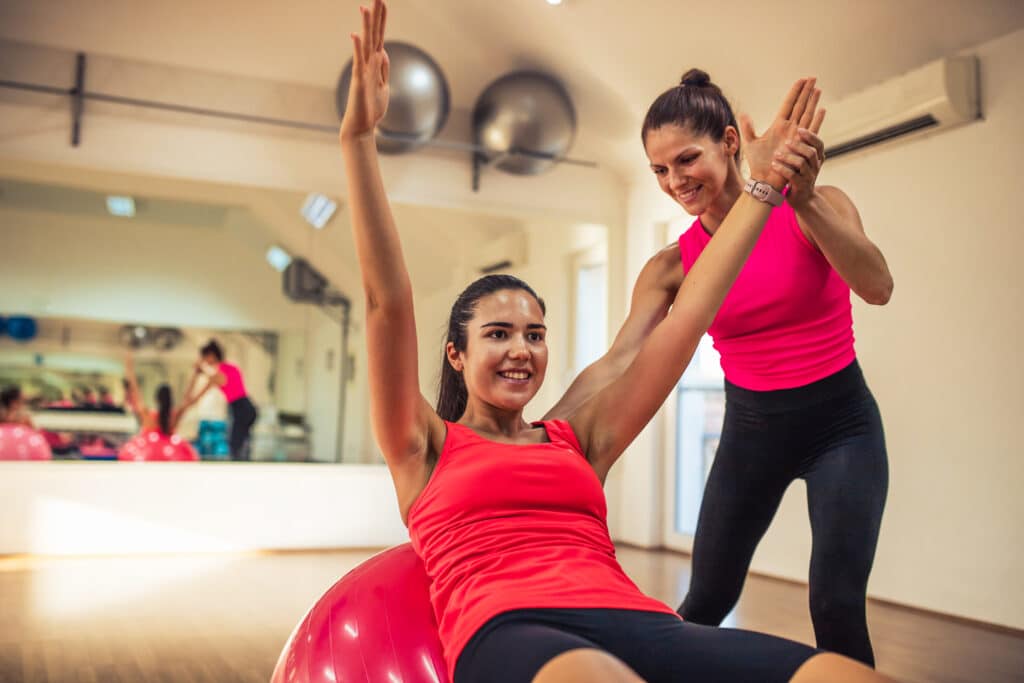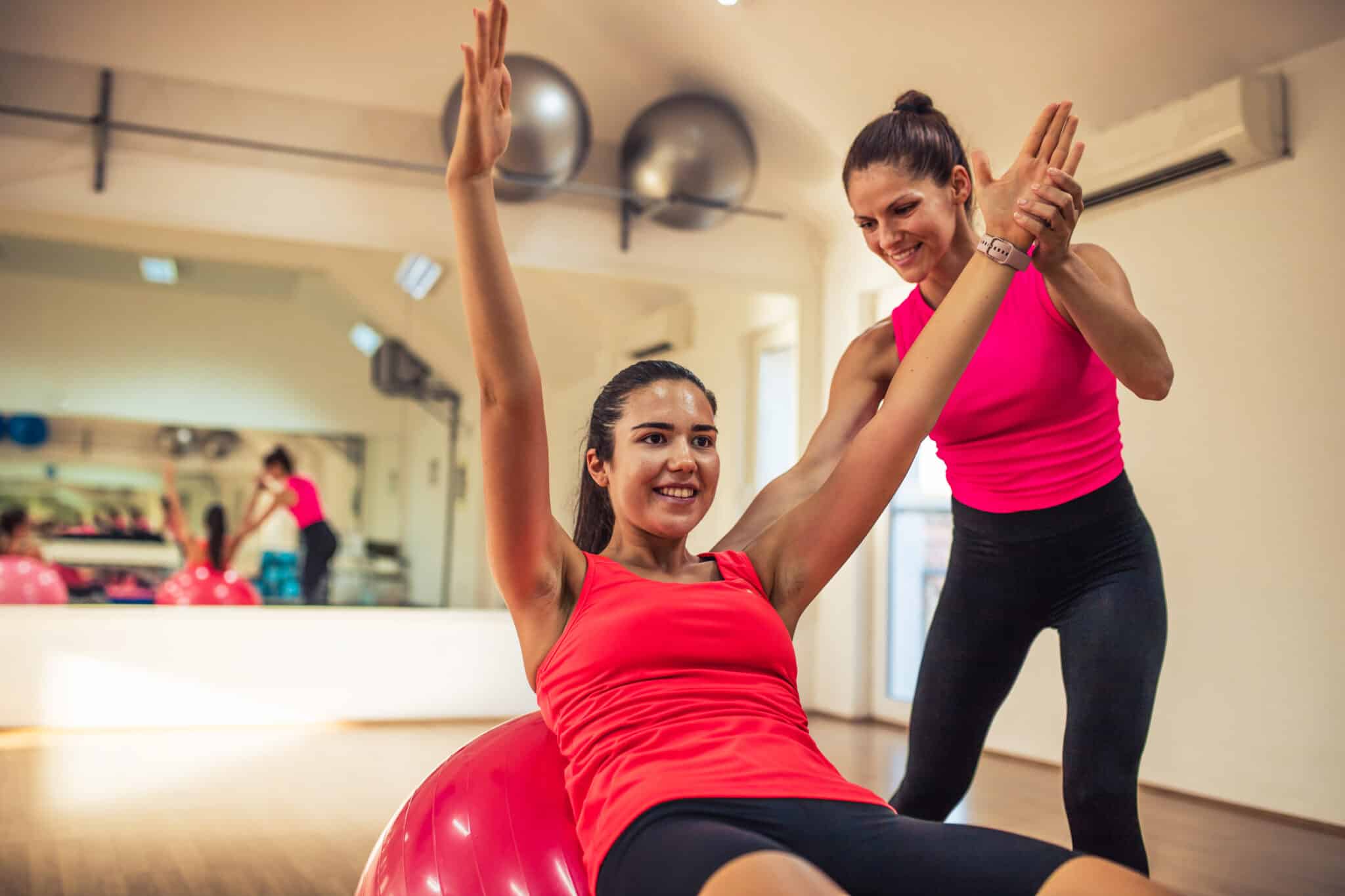 NASM has grown substantially since becoming an established organization in the health and fitness industry.
NASM now offers a variety of programs ranging from nutrition certifications, group exercise certifications, and corrective exercise certifications.
These really help focus on training more specific populations and correcting exercise differently. These are some of the top specializations in the industry, which speaks for the value of the CPT cert.
NASM also offers periodic deals on NASM certification package bundles that combine the NASM CPT certification with an additional NASM certification such as the NASM nutrition coach.
To check the latest deals on their certification packages, you should head directly to the NASM website.
I would highly consider taking advantage of current promotions.
For a quick peek at the rigorous nature of the NASM CPT exam, I recommend checking out my free NASM study guide and practice test.
Here is the official video from NASM:
The National Council for Certified Personal Trainers, or NCCPT, was founded in 1995. They are a rising force in the fitness industry, and they have a firm partnership with ISSA, the International Sports Science Association.
They set out in the fitness industry to act as a quality control portal for fledgling professionals seeking to enter personal training.
The NCCPT is now considered to be a subsidiary of ISSA, which is one of the more reputable organizations in the health and fitness landscape. This really props up the NCCPT resources and name up a bit in the industry. Most health clubs will recognize this certification now.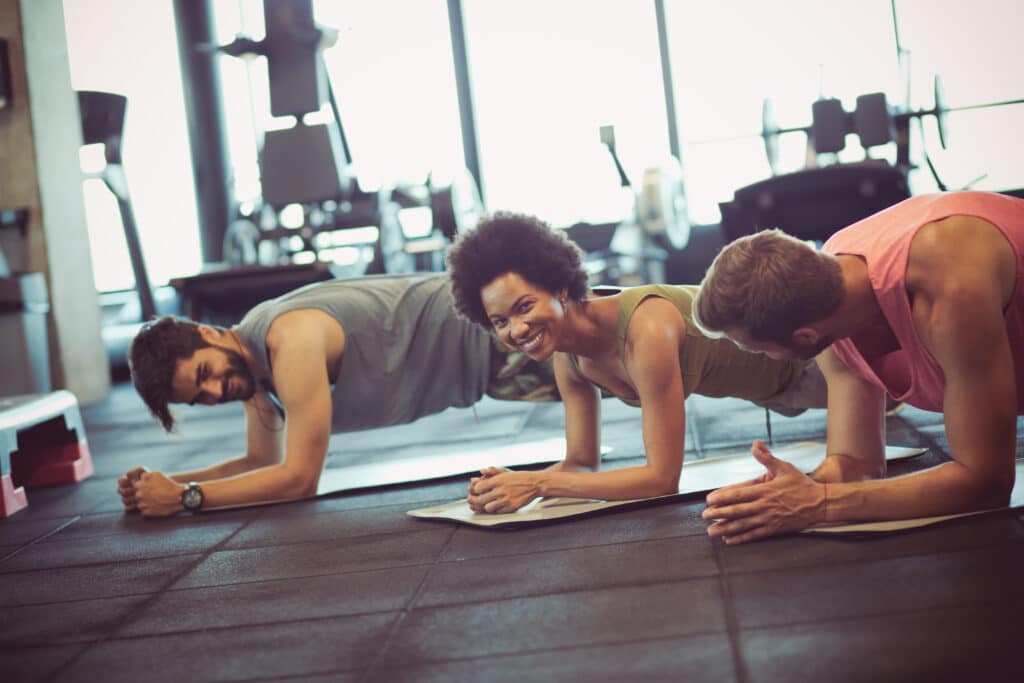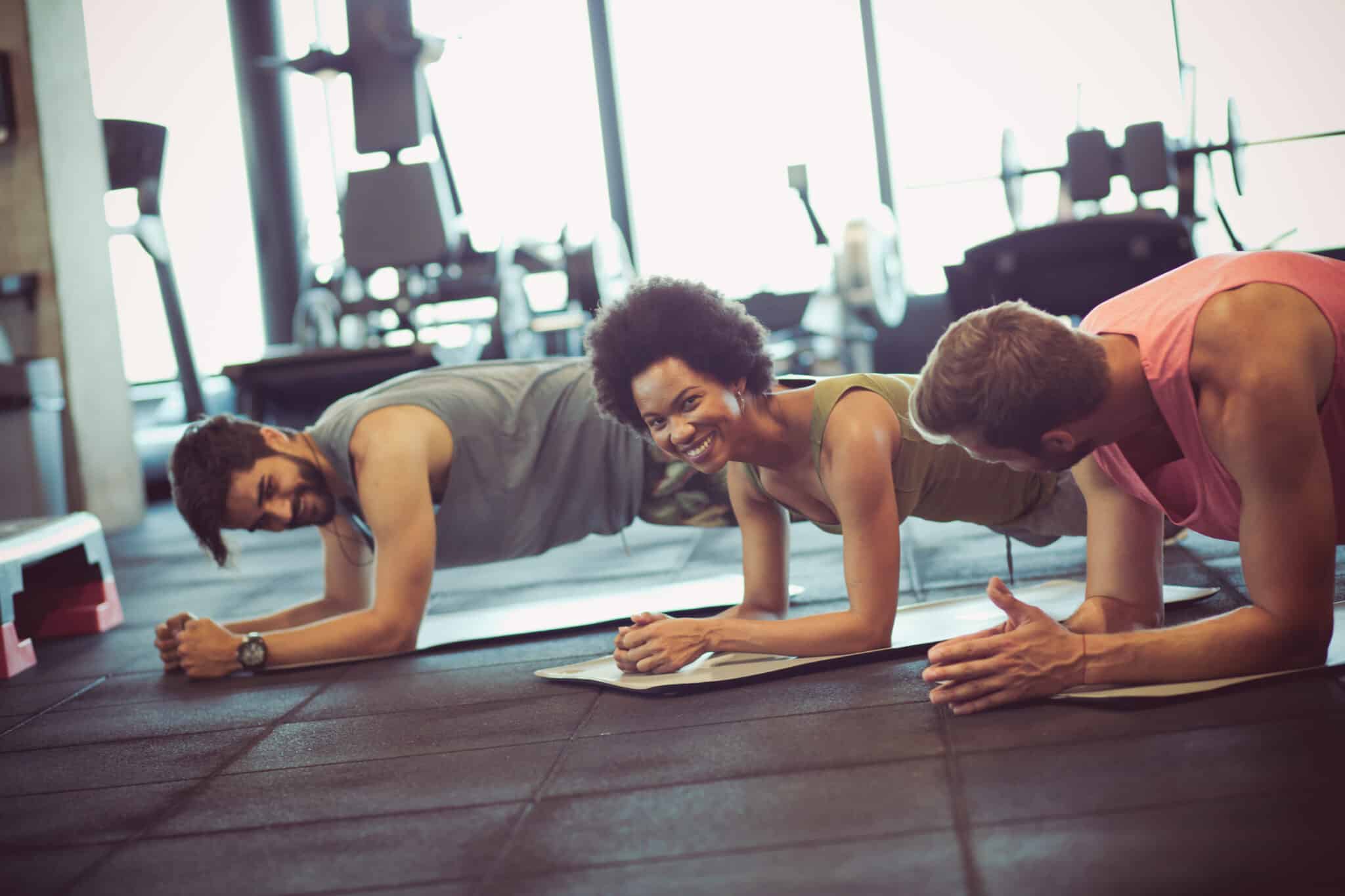 They have a firm grasp of the programming principles, which is evident throughout their testing in the examination process. They have significant differences between their study materials and the typical study materials from competing organizations.
The NCCA still accredits this NCCPT certification, so it is up to the industry's gold standard.
Check out this video from NCCPT regarding their certifications:
Both the NCCPT and NASM CPT will help you earn a higher salary as a personal trainer compared to lesser-known certifications.
Let's look at the general coverage of knowledge and skills next for these two CPT certifications.
Knowledge and Skills Covered Throughout NASM and NCCPT
While motivation and passion for fitness are important, becoming a personal trainer requires you to have the following specific skills and knowledge:
Exercise Science
Behavior Change
Consultation
Screening
Program Design
Special Populations
Business Skills
If you already have a background in these topics, it won't take you quite as long to become a personal trainer.
Exercise Science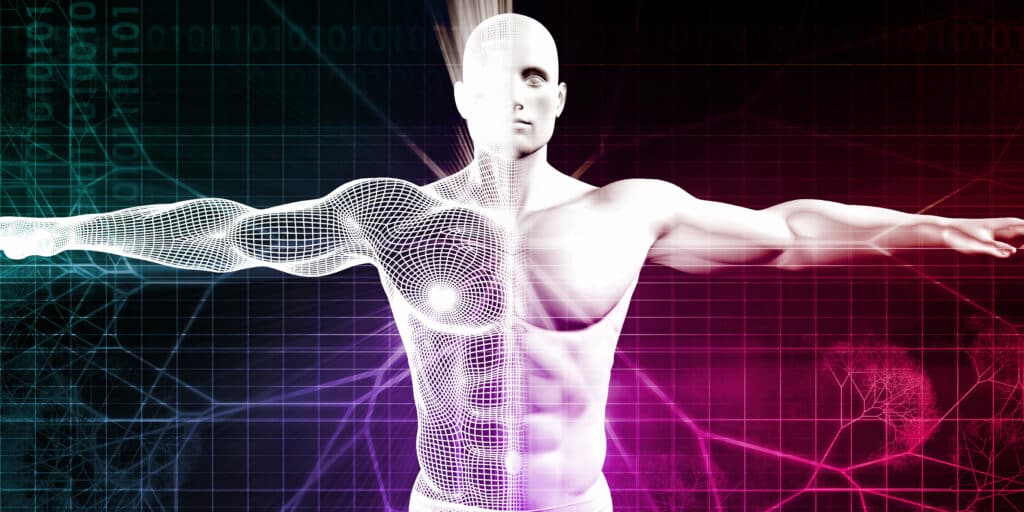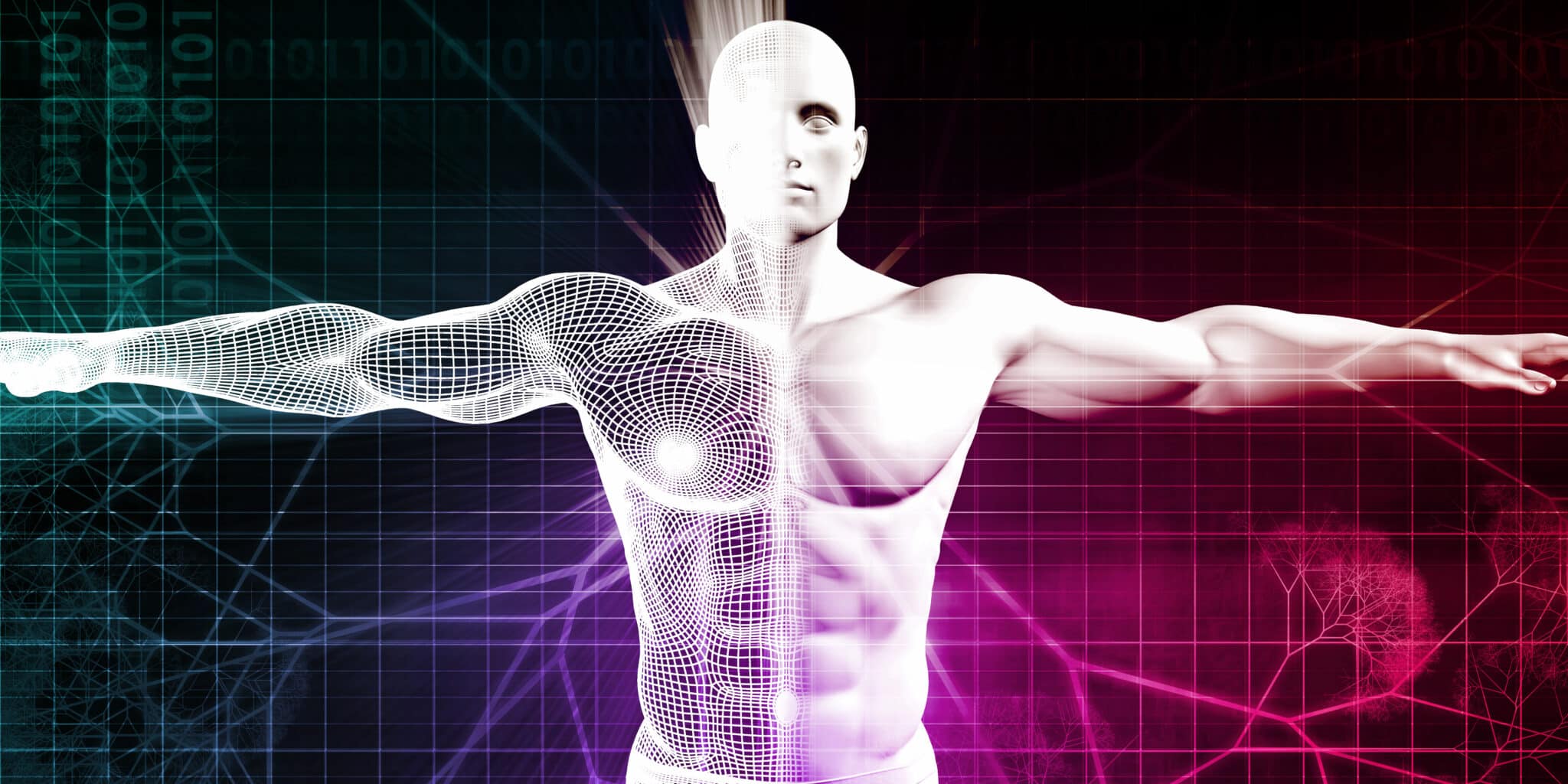 The NASM certification text has the best exercise science content coverage in all of the certifications for personal training.
They also have an excellent focus on the corrective exercise aspects of training.
Exercise science is covered throughout the main text's Fundamentals of Human Movement Science section.
The text teaches all of the essential information regarding anatomy and physiology, cardiorespiratory and muscular systems, and more.
These are expanded on through informative infographics and charts, and visual learners will have no problem retaining all of this.
Fitness nutrition ideas also fall in line with exercise science's foundational aspect. NASM covers these areas well in the third section of their text.
They go into depth regarding the macronutrient breakdowns, as well as the structures and functions and how everything is digested within the body.
Exclusive PTP CPT Offers



Gold Standard Cert

Most Popular Cert

Best Study Materials

A Good Option

A Good Option

Best CPT for you?

As any top organization should, they knock it out of the park with their exercise science information.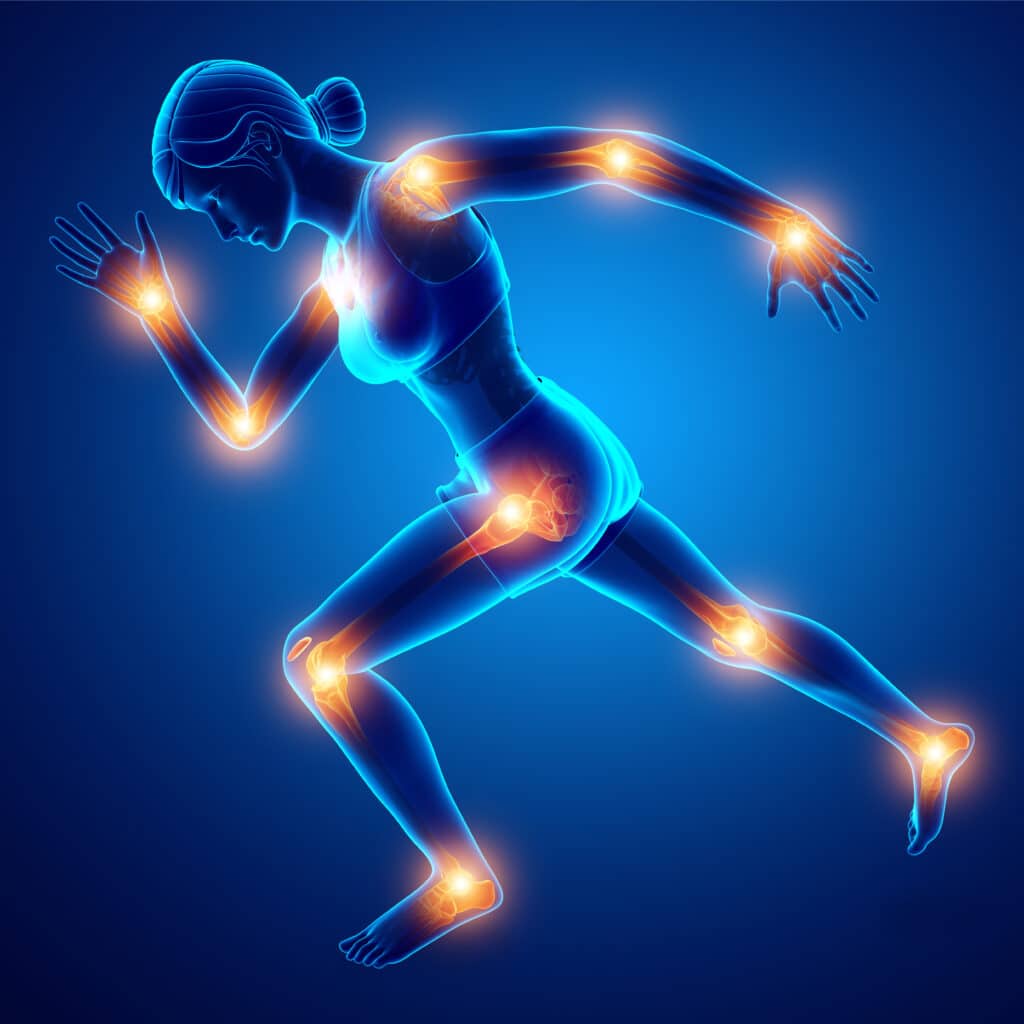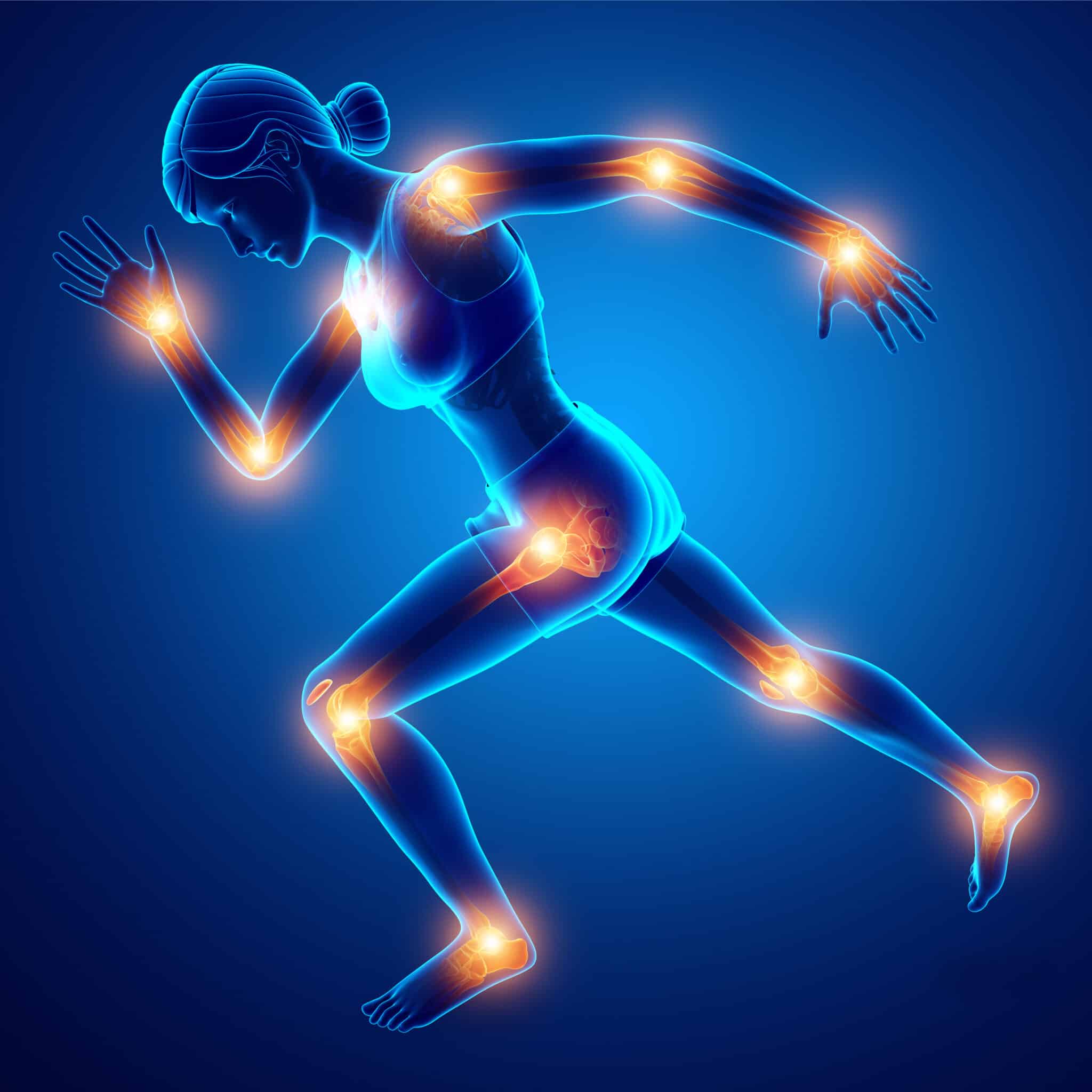 Exercise science and physiology stand up to what is needed in a CPT program.
The ISSA text for the NCCPT certification has a firm grasp on teaching exercise science. It would rank just under the NASM program, but has all the necessary content.
The first domain is the Applied Science domain, and it explains the human body from a perspective of physical performance. Nutrition, the second domain, also has a seamless transition into the fundamentals of exercise and biochemistry within the body.
This exercise science knowledge flows from the fifth domain, which is exercise selection, technique, and training instruction. So, it is not as quickly identifiable and contained in one area as text like NASM. However, it still includes all the necessary materials you should expect to learn from a CPT certification.
Behavioral Coaching
NASM handles behavioral coaching as well as any other certification in personal training.
They implement and teach a few different models or theories on behavior change. The one they teach the best is the stages of change model.
The five stages taught in this model will allow you to help clients transition from one stage to the next in their physical fitness training. All stages are thoroughly explained and the basis of behavior coaching in NASM.
Another main focus is the setting of goals to enhance training and coaching for behavior changes. SMART goals are emphasized to use with clients for short-term and long-term success.
NASM also works well on breaking down the common barriers to lifestyle modification and training, which is above and beyond some of the other certifications we run into within the personal training realm.
NCCPT does not enforce the same level of knowledge on behavioral coaching as we see in NASM. This is unfortunate, as being able to change a client's behaviors is a skill that sets successful trainers apart from the unskilled.
The topic of behavior change is covered less than I would like in a personal training certification. It is found chiefly within the nutrition domain, the second study domain.
Since NCCPT offers multiple ways to study, the only way to enforce this the most in their supported textbooks would be with the ISSA. The rest of the textbooks cover it even less than this.
Client Health Screening
The NASM uses some assessment methods before using their state-of-the-art OPT model. The client screening and assessment will include health screening and movement screening.
The certification's text does an excellent job of teaching how to screen clients before entering into an exercise program, just as much as they do teaching how to handle the design of a program.
The organization also has an extensive exercise library that users can view for another way to digest the information for the exam.
This is something that NASM does better than some others, as video references are one of the best ways to see how to perform an exercise, as opposed to just reading about it and trying to imagine how to perform the activities.
NCCPT also shines in their client assessment section as they cover the assessment, screening, and monitoring rather in-depth throughout their fifth domain.
The third domain is titled intake and ongoing evaluation, and this entirely focuses on screening and assessments/tests for movement assessments. That would compare to what NASM has before their OPT model.
These domains come together to form the critical information dealing with client health screening and movement assessment.
The exam tests pretty extensively on this, so it is good that the certification's materials cover it well.
NCCPT covers most of the required pre-program materials; some of the focuses in health screening include past injuries, medical conditions, chronic conditions, and current medications. These all play a role in the following sections that go over program design.
In order to design the best and most-individualized programs, you will need to have proper assessments protocols in place. This will allow you to run a successful personal training business.
NCCPT allows for professionals to be ready to make the best programs they can.
Program Design and Resistance/Aerobic Exercise Technique
The OPT Training Model is how the NASM teaches this section regarding resistance training, and it is the most crucial aspect differentiating these two from each other. The OPT training model is based on scientific evidence and principles that progress clients through 5 phases of training.
This model makes the process of resistance training and program design simple, safe, effective, and productive so that people can achieve the results they desire.
Here are the phases of the OPT model:
Phase 1: Stabilization Endurance
Phase 2: Strength Endurance
Phase 3: Hypertrophy
Phase 4: Maximal Strength
Phase 5: Power
These phases are the order in which personal trainer certification programs should follow. For example, you would never start a brand new client with power training. You must build the base with the essential exercises and teachings within the former phases.
The areas covered in the OPT model are all enforced in the exercise library provided by the study platform. This is a great way to add to the already fantastic experience of the NASM OPT model. You will be able to build excellent strength training programs for your clients as a NASM personal trainer.
Aerobic training receives its own chapter, just like resistance training, and it really details the different modalities and training methods well.
You will be able to differentiate the program design in these two very different forms of training.
You can't go wrong with Resistance Training, Aerobic Training, and Program Design with NASM, so let's dive into the NCCPT next.
Resistance training and program design is around 15% of the NCCPT exam, and it is enforced pretty well in the study materials from ISSA.
You really learn many of the resistance exercises, the training principles, safe practice, correct form, and technique that is needed, but perhaps not to the depth that we see with the top organizations. This is a flaw with the NCCPT partner, ISSA, also.
They do not have the ultimate roundup and teaching simplicity of the OPT model, but most of the same foundation is there.
You are not going to miss out on any of the absolutely essential information, but you will miss out on having that extended knowledge offered by other programs. Sometimes it may feel like all NCCPT does is ask you to differentiate between aerobic and resistance training, and it does not assess the training protocols properly.
Future iterations of the NCCPT and some associated training study materials should improve this formula.
It would be nice to develop a competing model for training, as other top organizations have similar breakdowns based on the phases of training.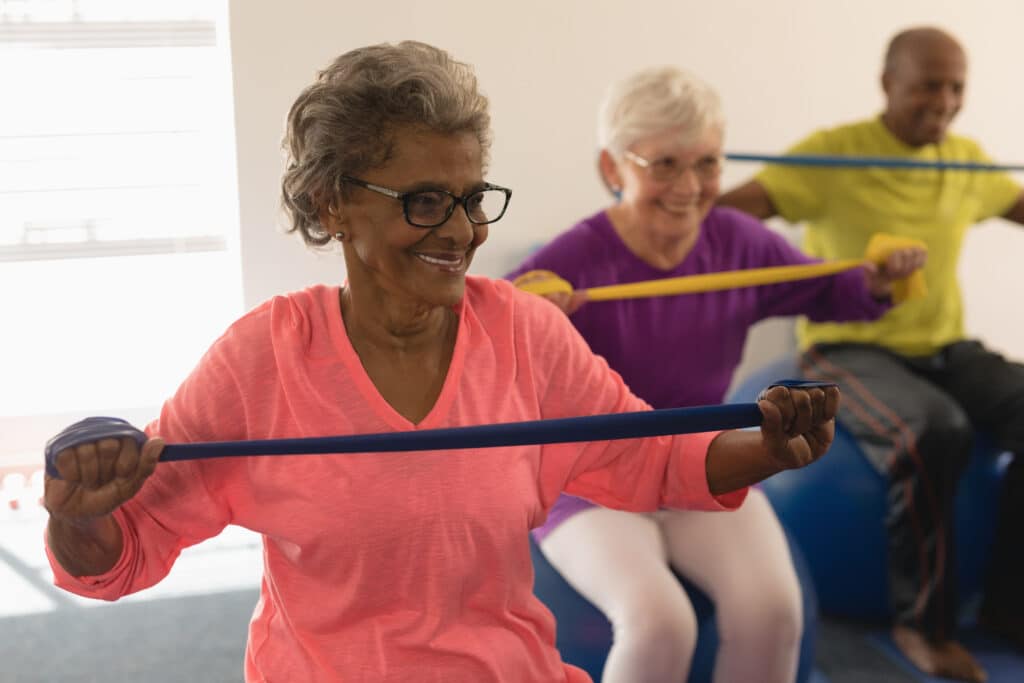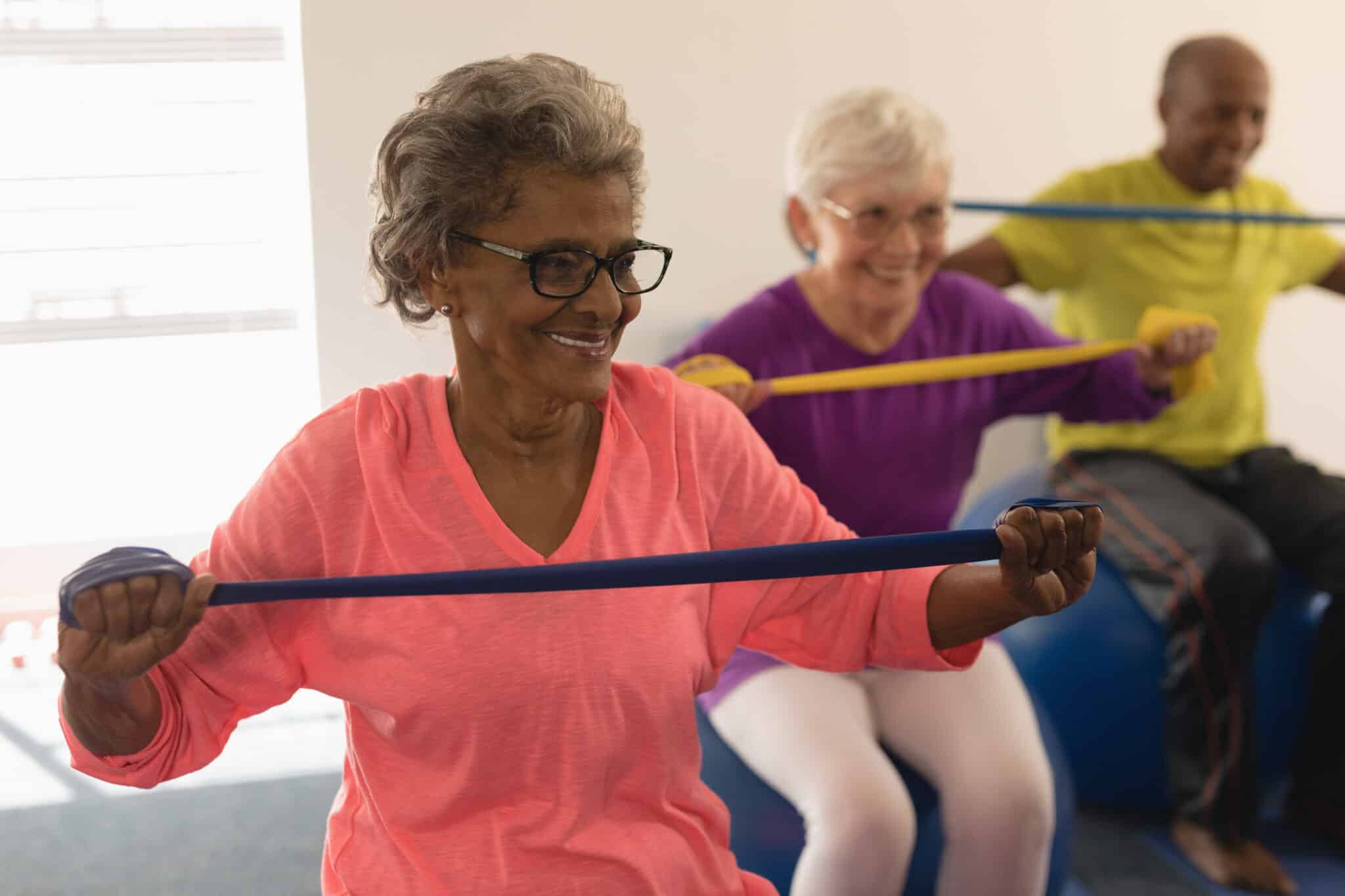 Special Populations
The training of particular population groups is touched on to the perfect amount in the NASM, as they have dedicated chapters to the many population groups that are needed.
The NASM goes into great detail and has many charts for their special population group training guidelines. This is entirely different from the NCCPT.
NCCPT barely glosses over the subject of special population training, and this is actually a significant negative of this certification.
NCCPT even struggles to include athletes, which is a relatively common special population that is discussed within certification to some extent.
Another lesser discussed special population could be people who prefer classes or training in groups. These certifications do offer some help in this, similar to what a group fitness instructor would cover.
It would be beneficial to change this in future iterations of the NCCPT cert, and they should even look to be more like the certification we are comparing to, NASM.
Nutrition Coverage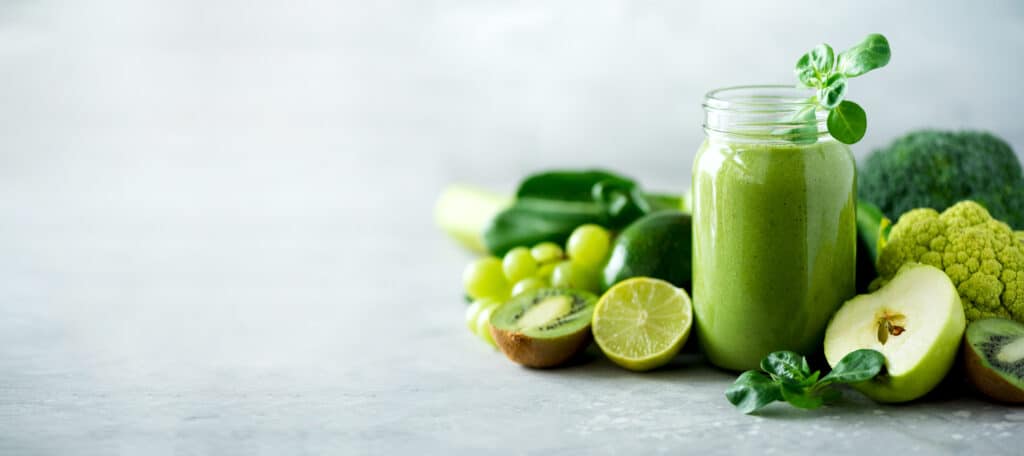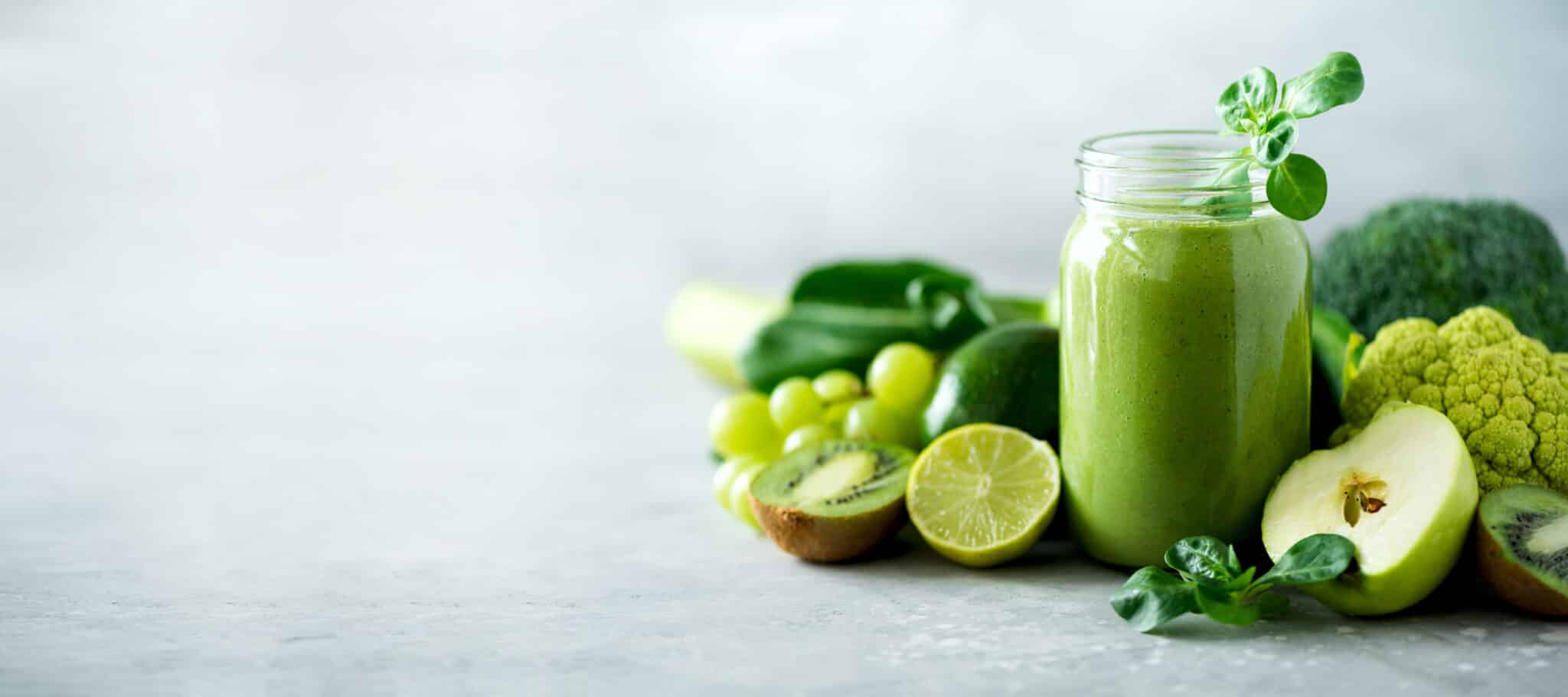 When it comes to NCCPT, assuming you are using the ISSA study materials, you will have some of the best nutrition content coverage.
Exclusive PTP CPT Offers



Gold Standard Cert

Most Popular Cert

Best Study Materials

A Good Option

A Good Option

Best CPT for you?

The ISSA text is only met by the NASM in quality. Both of these certifications stand at the top of the fitness industry, and they handle their nutrition content nearly perfectly.
I would rate both of these a 10 out of 10, as they handle their nutrition content like it is the beginning of their specializations for nutrition.
Both organizations offer nutrition certs, and as such, they know how to effectively teach the content. You will find information on every macronutrient, micronutrient, and popular supplement.
Both organizations also cover all of the popular diets, as well as how metabolization works for all of the nutrients. The study programs go very in-depth.
For a deeper looks at these two top fitness certifications, you can check out my NASM CPT review and NCCPT review.
Certification Requirements
The requirements for personal training certification are easy to compare, as there are actually no differences in the requirements to sit for the certification exam and get a job.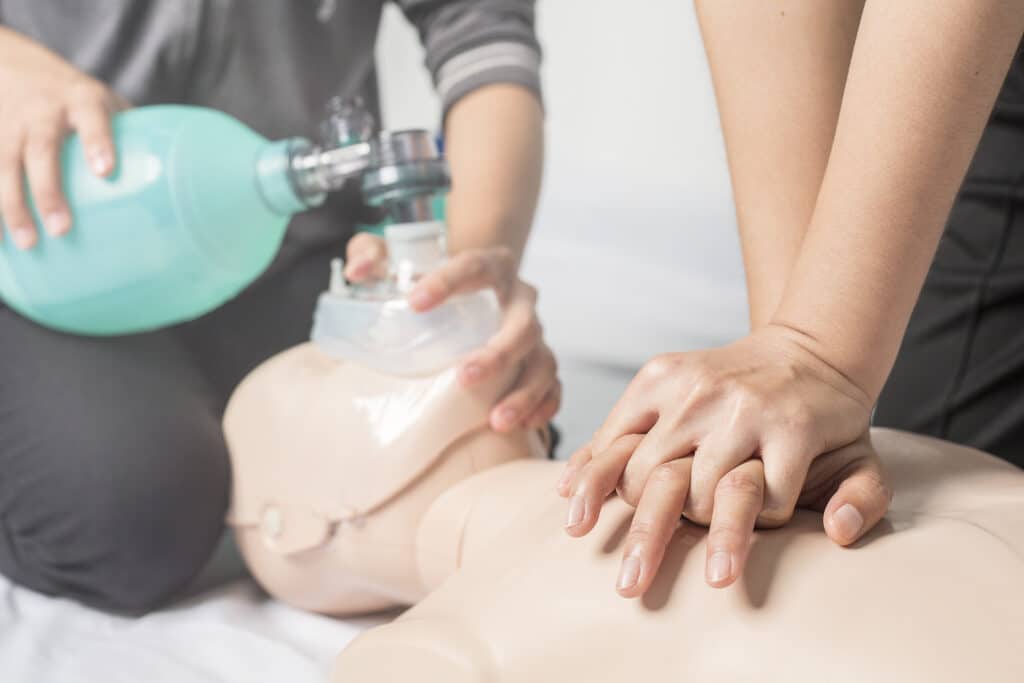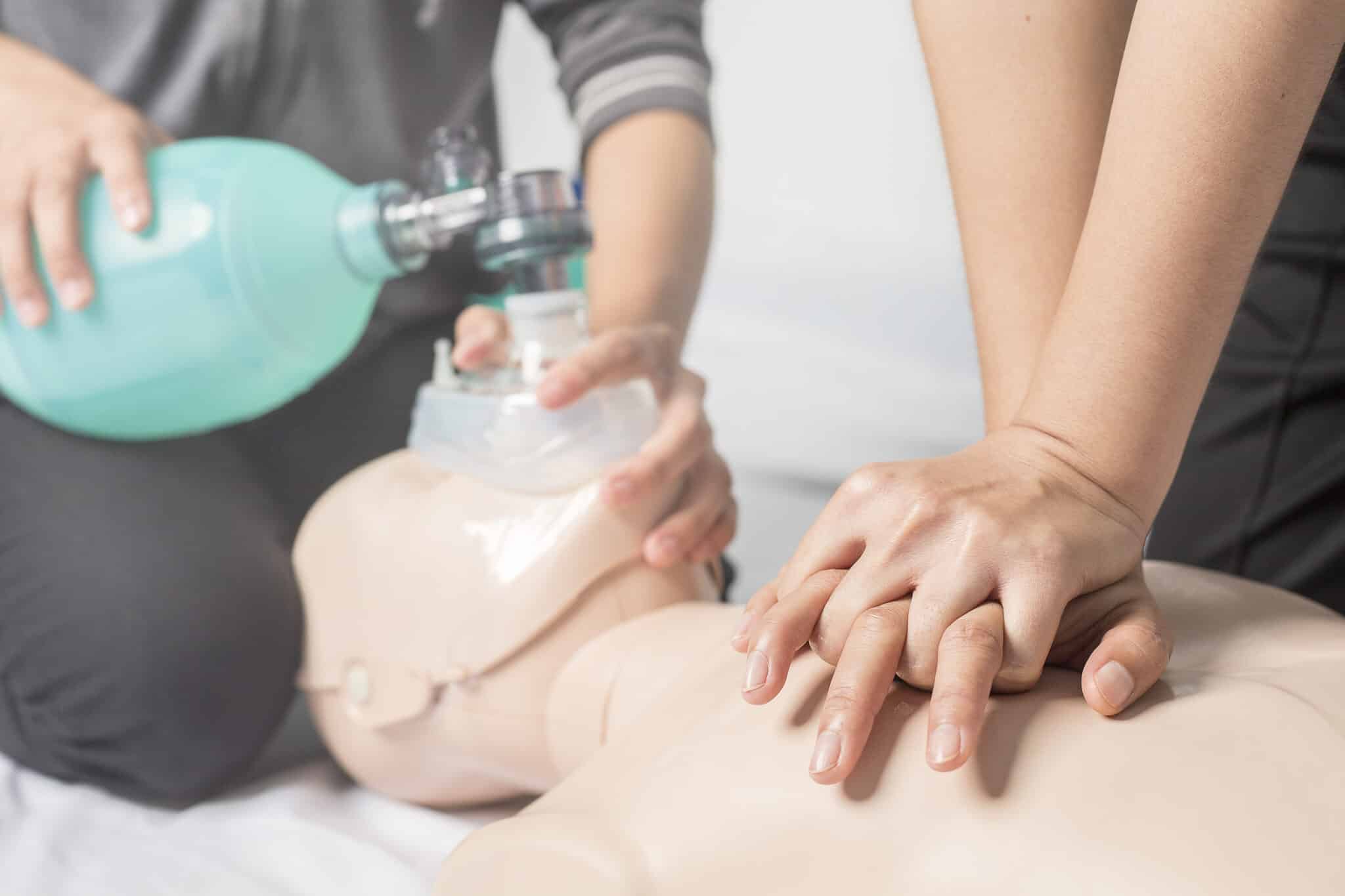 For both NASM and NCCPT, you will need the following qualifications to sit for the exam:
18 years of age
High School Diploma or Equivalent
CPR/AED Certified through the Red Cross or similar organization
While you can start studying for either certification before having the above requirements, you will have to submit proof of these qualifications to NASM or NCCPT before you can actually take the exam.
These are the only three fundamental requirements that exist for these certifications, and they are all pretty standard when it comes to personal training.
However, once you become certified, you must obtain personal trainer liability insurance to protect yourself in the event of a lawsuit.
You should also update your personal training resume before starting your job search.
If you plan to open your own gym, you'll also have to obtain personal training equipment and do some serious marketing for your personal trainer business.
Nevertheless, the minimal requirements to be technically certified are the high school diploma, 18 years of age, and adult CPR and AED certification.
Price and Quality of Study Materials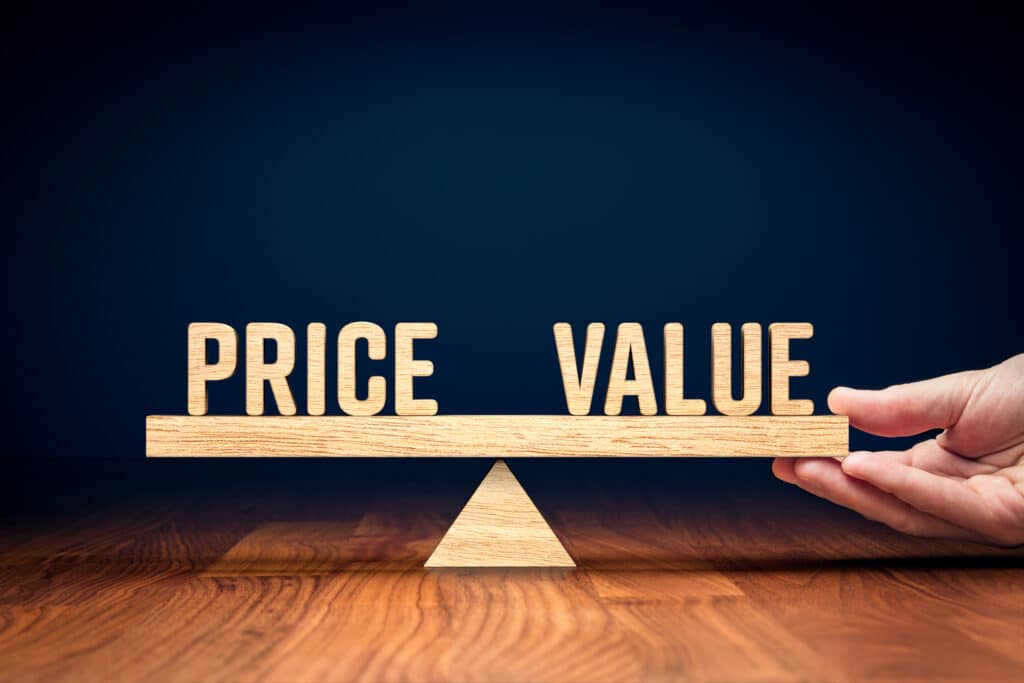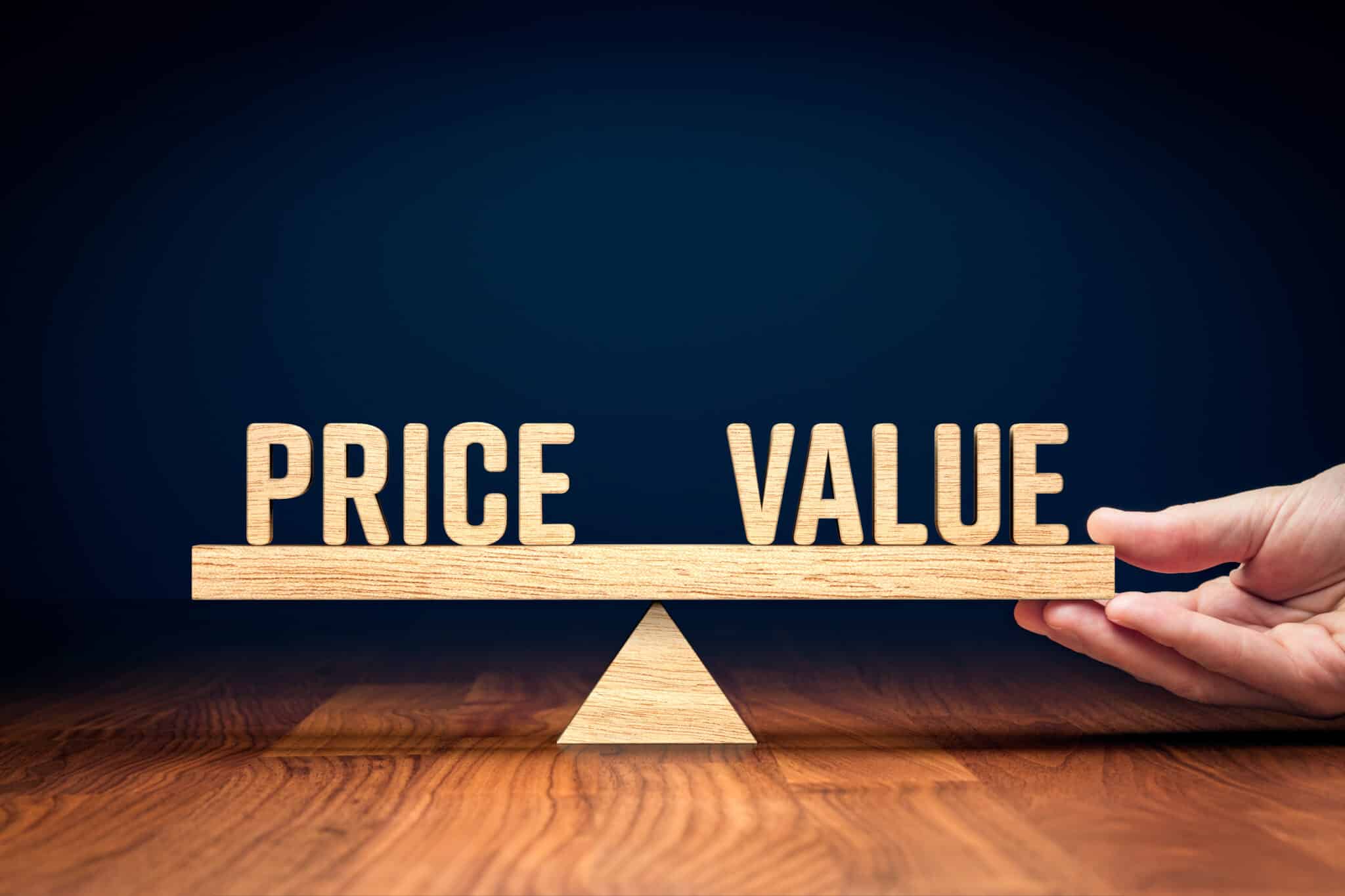 In terms of study materials for both certifications, you have a range of options from exam-only and bare-bones study prep material to comprehensive study packages that include a ton of resources.
You can prepare for the NASM and NCCPT entirely from home, making these two certifications rank as some of the best online personal trainer certifications.
If you choose NASM, you can frequently find deals on pricing directly through their website. I also recommend you consider doubling-up on your certifications if you can get a further discount.
As I mentioned earlier, the combination of a CPT certification, nutrition certification, and fitness specialization is a massive boost over just being a certified personal trainer.
Even if you just double up with your CPT and nutrition program at a discount, its a big win.
The self-study package from NASM includes these items:
The certification final exam
Textbook
A series of lecture videos
NASM exercise library
NASM practice test or practice exam access
NASM exam answers
Online CPT cert quizzes
Comprehensive NASM study guide
The self-study package is fantastic but it doesn't include flashcards or an internship like the more expensive packages offered with NASM, but it contains the necessities for studying.
The more you spend on your official NASM study materials, the more overall resources you get.
If you want a head start on your NASM exam prep without spending any money, I've put together a free NASM study guide and practice test you can use to test your baseline knowledge and begin studying up.
You can typically find better deals on NASM exam preparation materials such as flashcards, audio guides, and practice exams through third-party study packages.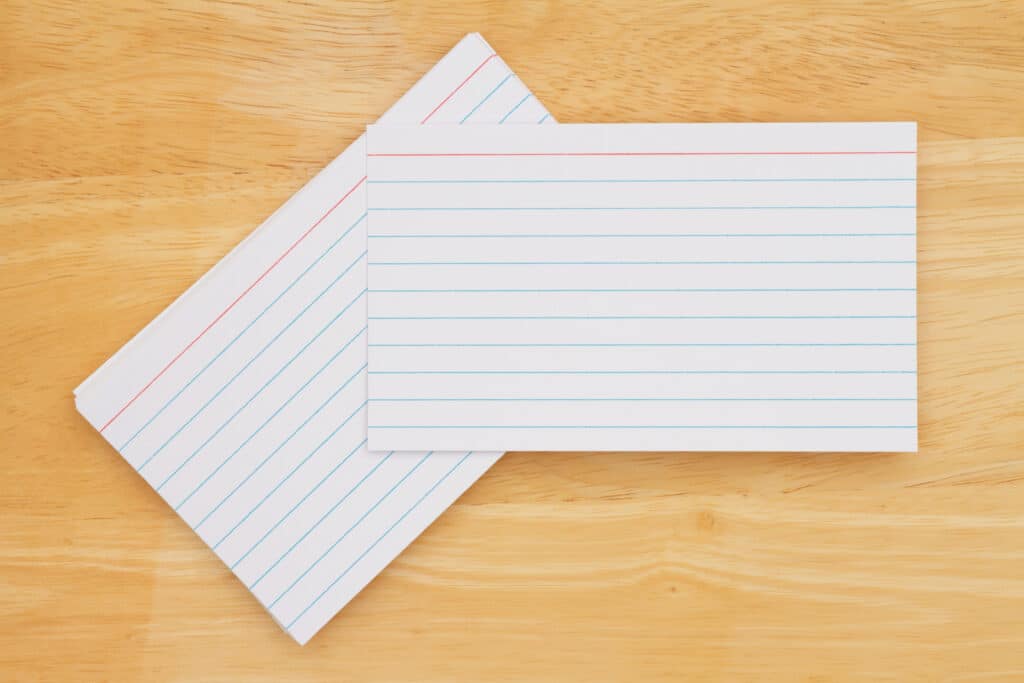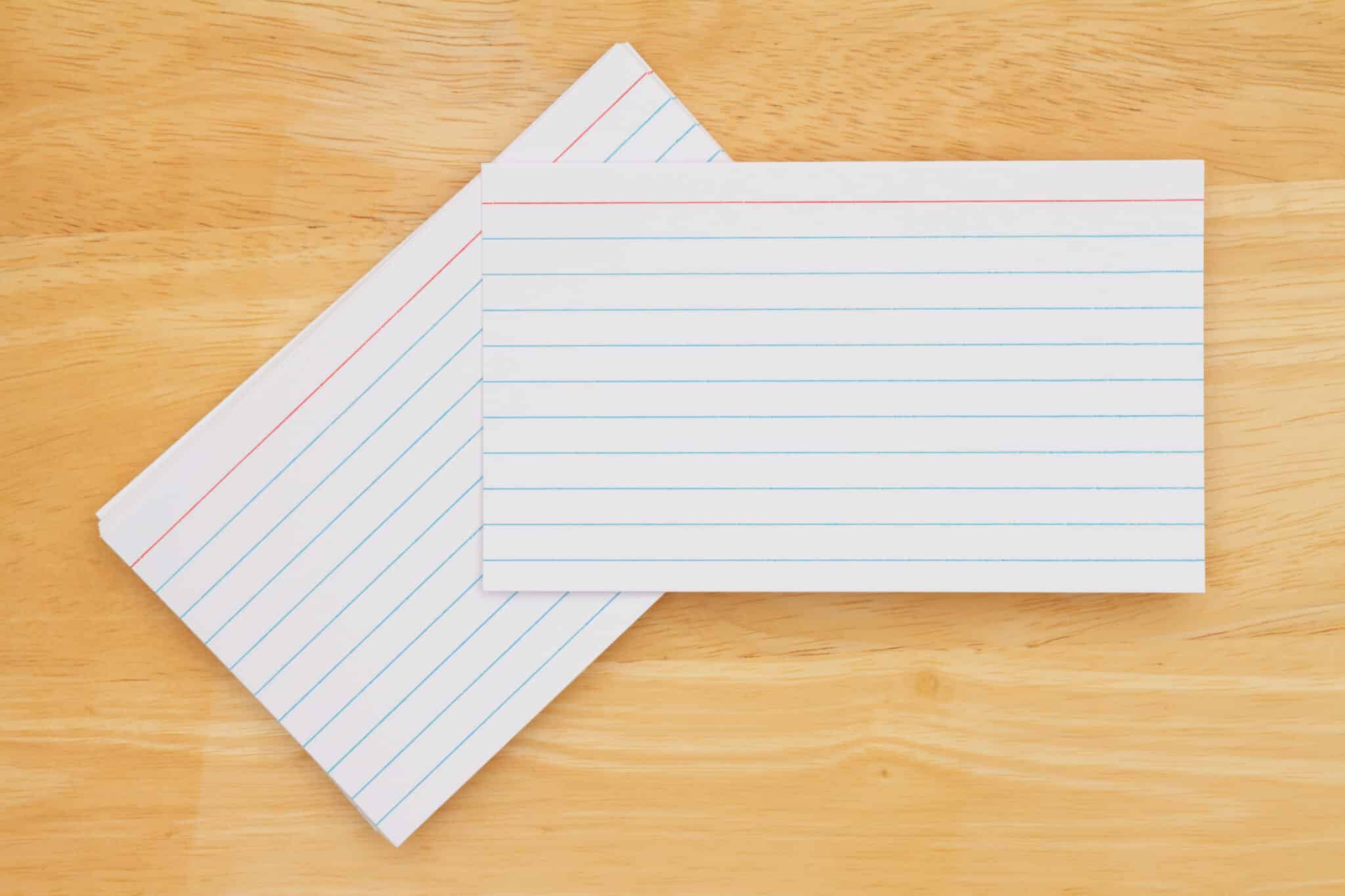 My students have the best success with the Trainer Academy NASM MVP Study Guide, however, you have many great third-party options to choose from.
Finally, you can always get the more expensive, but excellent study materials directly from NASM. Be sure to check the organization for the latest NASM pricing.
Similarly, the NCCPT has a range of official study material options.
Since the NCCPT was purchased by the ISSA, the ISSA CPT study materials are the official commercially available to prepare you for the NCCPT exam.
This ISSA and NCCPT equivalence also applies to the NCCPT exam questions and the NCCPT exam study guide.
On top of that, you can take advantage of the amazing ISSA Elite Trainer program, which includes the NCCPT, ISSA Nutritionist, and a third ISSA fitness specialization.
Combining these three certifications is the best way to absolutely crush it out of the gate as a personal trainer.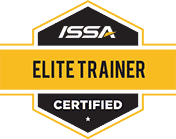 The Elite Trainer program comes in at $999.00 total or just $83.00 per month, so its just slightly more expensive than going for the CPT alone.
Plus, you will have to re-certify- within 2 years regardless, so you will end up needing to purchase at least one additional certification.
The Elite Trainer will give you these CEUs right out of the gate, saving you an insane amount of money in the early phase of your fitness career.
You can try the Elite Trainer program for free by signing up directly on the ISSA website.
I would consider checking out the Elite Trainer today to look at this insane discount.
If they are still offering this deal on the program, it is a tough one to pass up.
If you think the three certifications is too much upfront, you can still take advantage of the ISSA deal on the CPT and Nutrition certifications.
The base pricing on ISSA materials, used to prepare you for the NCCPT, is $828.00 or $69.00 per month for 12 months.
However, ISSA is currently running a buy-one-get-one deal on the CPT and Nutritionist program for the same $828.00 or $69 per month with 12-month financing.
If you plan to go for the NCCPT, its an absolute win to double-up your credentials for the price of a single certification.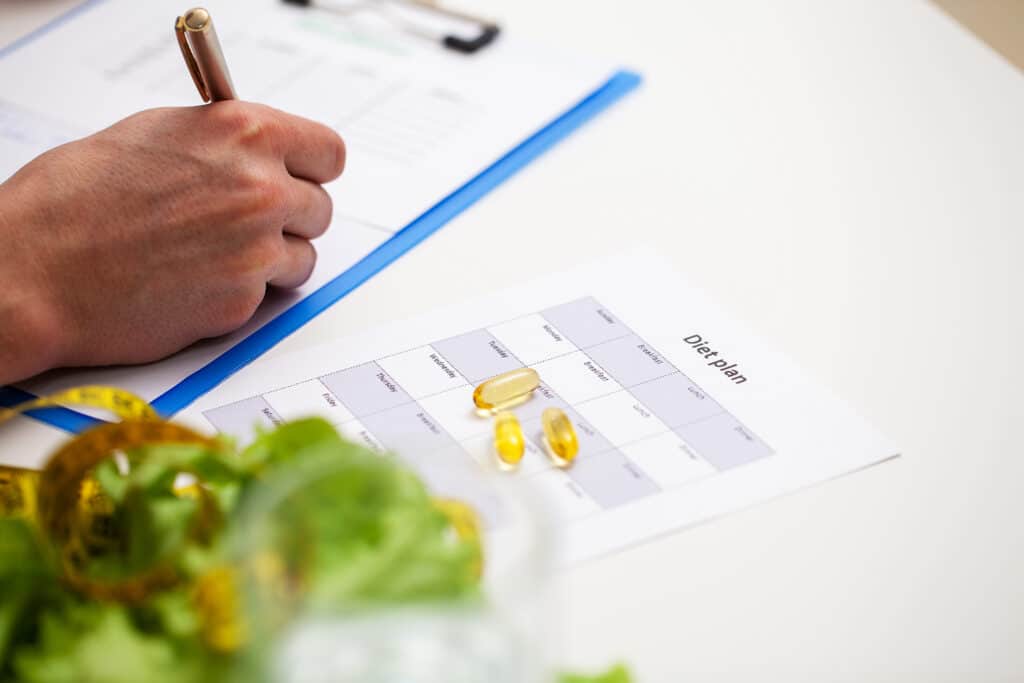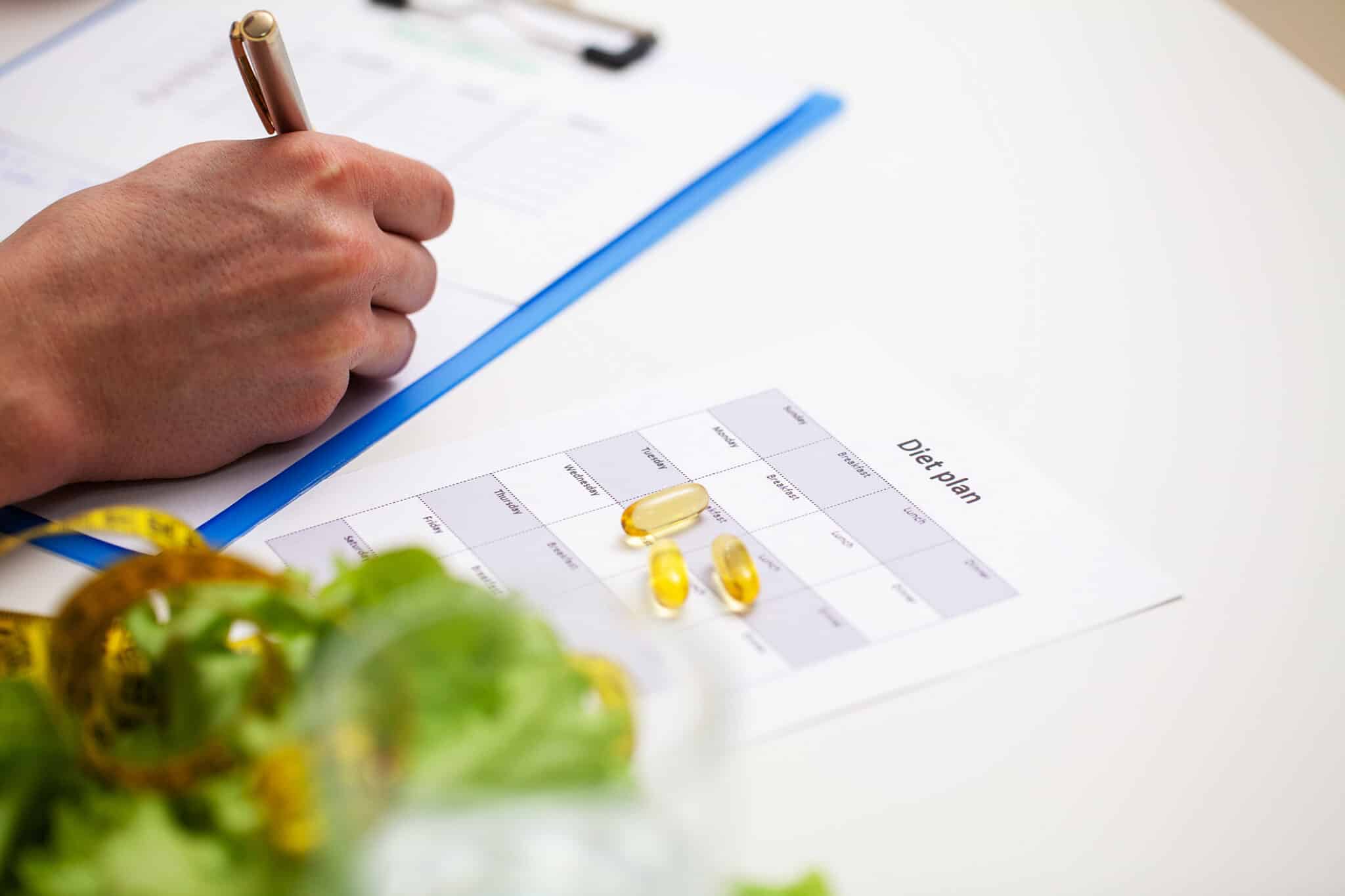 On top of that, you can start studying for the ISSA CPT and Nutrition program for free when you enroll through ISSA.
I highly recommend checking out the ISSA website to if they are still running the BOGO special on the CPT and Nutrition program.
If the deal still stands, its tough to pass up.
In terms of materials included in ISSA CPT Training program, you get access to the following resources for your NCCPT exam prep:
ISSA Trainer Online Study Materials
Dedicated Student Success Coach
4-Week Fast Track Program
Job Guarantee
Free CPR and AED Certification Course
ISSA Community Membership
Passing Protection with A Free Retest
Online Bootcamp and Study Group
As with NASM, the higher-tier training programs include quite a bit more materials, with a hefty price tag to match.
If this pricing seems overwhelming, don't worry, you can start studying without registering for anything by checking out my free ISSA CPT study guide and practice test.
For an additional boost on top of the official packages that still includes premium study materials such as flashcards, audio guides, and practice exams, I recommend checking out the Trainer Academy ISSA CPT MVP Study Guide.
Trainer Academy offers a money back guarantee on their programs, so if you purchase the Trainer Academy materials and somehow fail the exam, you will get a full refund (99% of Trainer Academy students pass their CPT exams).
The Trainer Academy materials are a great supplement to the official materials and provide multiple learning formats for all styles of learning.
Nevertheless, be sure to seriously consider the deals offered by ISSA when selecting your certification.
That being said, NASM is still a great CPT certification for starting your personal training journey.
Both the NASM and NCCPT exams hover around the 60 – 67% pass rate year after year.
This means that you are more likely to pass than to fail, but it means you need to make sure to study and be as prepared as possible.
For a bit more insider NASM exam info, be aware passing score required for NASM is 70% or higher for the 120 multiple-choice question exam. The NCCPT personal trainer exam is 125 multiple-choice questions and requires a passing grade of around 73%.
Ultimately, either exam will require you to put in the effort to prepare effectively.
In terms of how long it takes to become a personal trainer through these certifications, expect to spend anywhere from three to six months of daily studying if you have no background exercise science knowledge.
NASM vs NCCPT Continuing Education
The NASM CPT cert is valid for two years from the date of passing the exam. From then on, you will need to continue your education and earn credits to recertify with the organization.
The recertification fee comes in at $99, but there are fees for the courses you take to earn your continuing education credits.
You also have the option to recertify forever with their recertify for life options at $399.
For recertification credits, you will need to choose from many online courses to make sure you are staying informed and educated as a fitness trainer.
Once you have achieved the 20 hours for NASM, you will be able to submit your recertification application.
For NASM specializations, you have a range of choices for continuing education from NASM itself.
You can conveniently do your NASM CEUs directly through the NASM recertification portal.
However, you are not limited to official NASM-developed CEUs only.
Common CEUs for different fitness industry niches include the following:
You can find these NASM
For NCCPT, the certification is going to need to be recertified every two years, just like the NASM.
They will also require 20 hours of credits from specialization courses either offered by NCCPT or through accompanied and verified organizations.
While there are no official NCCPT specializations, the ISSA offers CEUs that will apply towards your NCCPT personal training CEUs to keep your certification current.
The fee for recertification for NCCPT is $75, and they do not offer any options similar to NASMs recertify for life.
Your long-term goals in the personal training industry should guide your selection of CEUs.
That being said, if you just need CEUs to stay current and are happy with the baseline CPT career and knowledge, you can opt for the cheaper personal trainer CEUs just to make sure you maintain your certification.
So, in terms of specific CEU requirements and options, these certifications are very similar.
However, you must understand that being a successful personal trainer and earning a high personal training salary requires developing the 'soft skills' of personal training.
I highly recommend developing the key personality traits for personal trainers by doing your own personal development work.
Additionally, learning how to sell personal training is an absolute must for actually filling your schedule with clients.
Finally, soft business skills you must work on include the following:
For this comparison, I critically reviewed the key areas that each fitness certification covers. I have focused on the overall skillset required for personal trainers and how each of the CPT certifications stacks up to these skills.
I used my years of knowledge in the fitness industry, along with the individual certifications, to analyze the certs for their strengths and weaknesses.
Frequently Asked Questions (FAQs)
Both the NASM and NCCPT are well-respected within the fitness industry. They both have many similarities, but one is much more popular than the other and for many of the reasons within this article.
I believe NASM to be the best personal trainer certification for fitness professionals when compared to most organizations, and this includes NCCPT.
NCCPT not having a dedicated study material package associated with it and having referenced texts for people to choose from makes one of the most significant negatives of the certification.
NASM covers all of the main topics needed for personal training certification, and they offer many different study materials to allow people to digest the information properly.
NCCPT is still a great option, but it does not stand up to the likes of NASM.
If you are ready to start your journey into the professional of personal training, dive into studying as soon as possible.
Good luck!