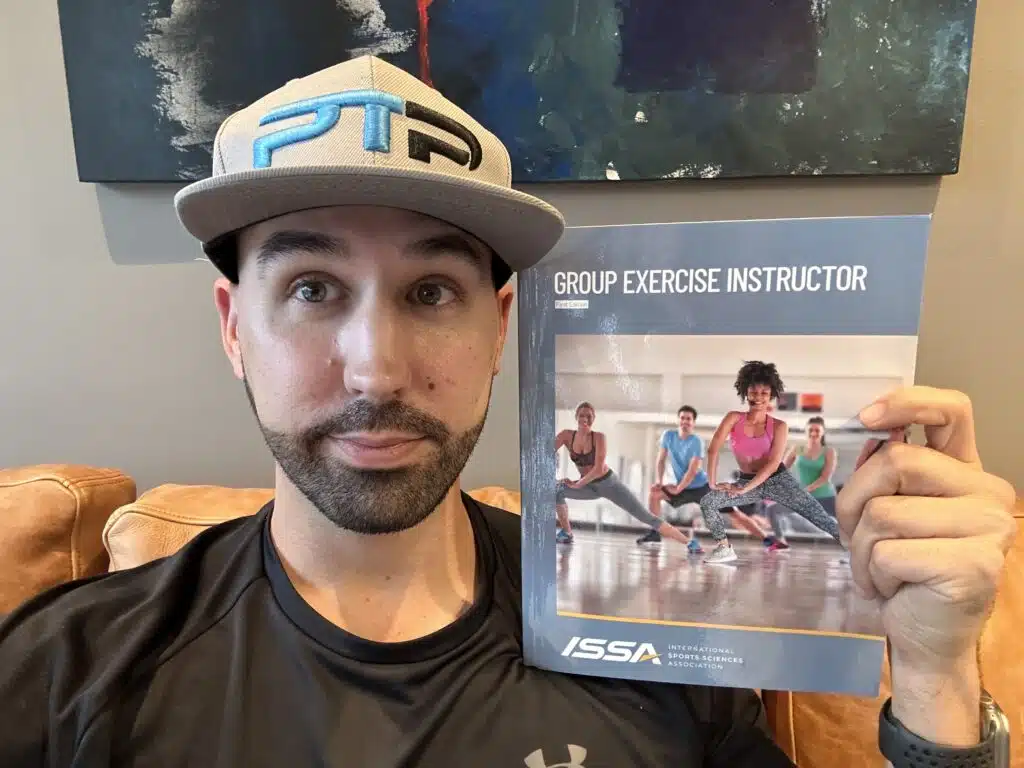 This is my comprehensive review of the ISSA Group Exercise Instructor Certification, based on my experience taking and passing the certification, then working in the fitness industry as a group fitness instructor.
I go over whether this program is the right choice for you based on your needs, and how this certification compares to the other group fitness certs out there.
I have extensive knowledge in the fitness industry, and our training team at PT Pioneer includes trainers certified in all the major organizations (ISSA, NASM, NSCA, ACE, etc.), so we have a wide collection of expertise with which to assess the ISSA group fitness certification for this article.
Here are the major points I'll go over:
Organization information: pricing, packages, prerequisites
Quality of the program and textbook
Pros and Cons, based on these is this the right cert for you?
How the ISSA Group Exercise Instructor certification compares to other Group Exercise certifications
If you are interested in which training certification makes the most sense for your career, take my quiz to figure out your best certification options.
What is the ISSA Group Exercise Instructor Certification?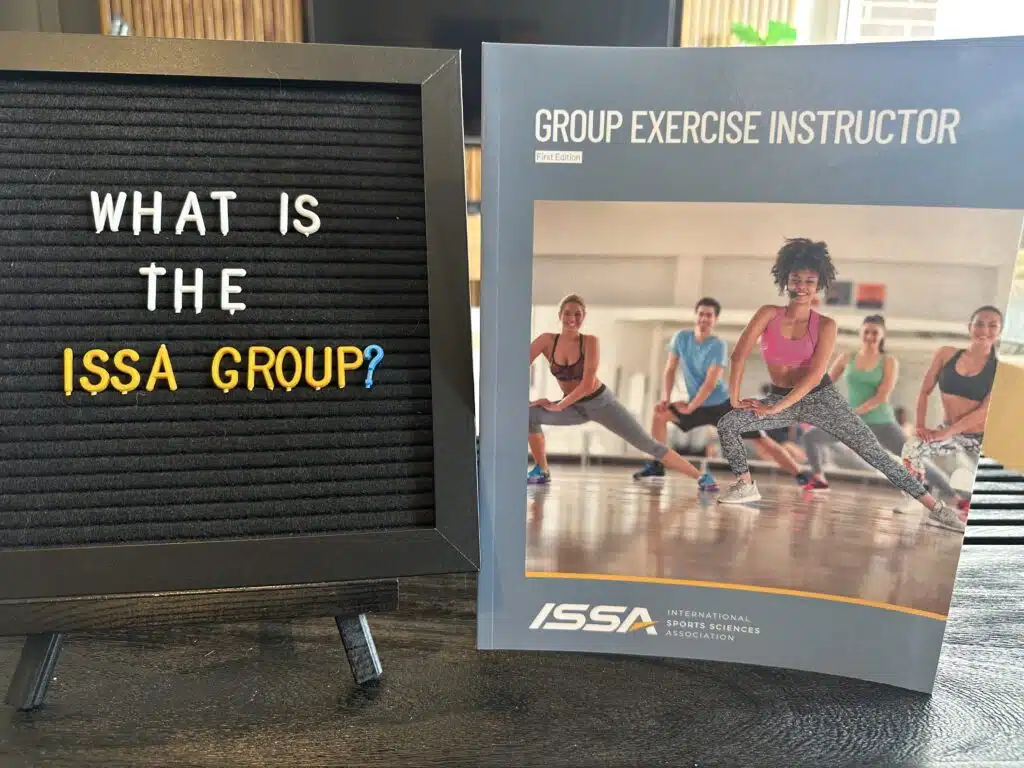 The ISSA Group Exercise Instructor Certification covers the skills needed to be a top group exercise instructor.
Additionally, ISSA's certification teaches trainers how to teach several different formats of group classes.
Here's a course overview of the topics discussed:
The skills you need to teach 12 different exercise formats (including HIIT, Bootcamp, Kickboxing, Step, Stretch, Muscle Conditioning, and more)
The science behind group exercise and how it works
Safety and injury prevention
How to design and instruct a group exercise class for every level and goal
After passing the course you should be ready to begin teaching group exercise. The ISSA Group Exercise Instructor Certification could be your first fitness certification or this cert could give you additional skills in a group setting if you're already a certified personal trainer.
ISSA Group Exercise Instructor General Information
Exam cost: $639.20
Study material cost: $53.27/month for 12 months
Prerequisites: High School Diploma, CPR/AED
Exam passing score: 70%
Exam pass rate: 90%
Average completion time: 2 months
ISSA credibility and reputation
The International Sports Sciences Association, or ISSA, belongs in the top tier of certifying organizations. They were‌ pioneers when it comes to online certifications, being the first fitness organization approved for distance education in the US. ISSA brings the best value for professionals looking to start with multiple certifications and specializations bundled together.
ISSA was founded in 1988 by a team of health and fitness experts noting the decline in public health.
Their mission is to improve the physical education of the world, building a widespread fitness community. They feel that one of the best ways to increase worldwide health in the lives of people is through helping fitness professionals create successful careers.
One of the ways ISSA accomplishes this is through including business skills as part of most of their certification programs. This is a point of interest that other fitness programs often leave out.
When I've worked with coaches and fitness trainers certified through ISSA I always note that ISSA-certified personal trainers have a uniquely diverse skill set. I think this comes from the fact that ISSA teaches a wide variety of topics in their certifications, which helps give their clients good results.
ISSA has the largest number of total certifications of any major organization, including training, nutrition, yoga, and health coaching, to name a few.
Additionally, they have a strong relationship with the US military and active military, veterans, and eligible spouses and dependents can receive reimbursement from the Veterans Administration for testing fees for any of the ISSA fitness certification courses. This gives great opportunity to those who fit the eligibility requirements.
ISSA offers many NCCA accredited certifications, as well as non-accredited educational materials. The National Commission for Certifying Agencies (NCCA) accreditation is the highest-standard a fitness certification can earn, and signifies the materials have been thoroughly vetted by experts.
While ISSA is a world-wide agency, certifying people in all countries, make sure to check with your own country's requirements if you liive outside the USA, like if you're in Canada or Australia, which have slightly different rules.
ISSA is well respected in both private and commercial facilities. Every gym and group fitness studio I have worked at accepted ISSA Certified Group Exercise Instructor credential for their instructors.
ISSA is also one of the few organizations that offer international certification in 174 countries.
Overall, the ISSA has a solid reputation in the industry when it comes to fitness certifications, including their Group Exercise Instructor certification.
Is the ISSA Group Exercise Instructor Certification worth it?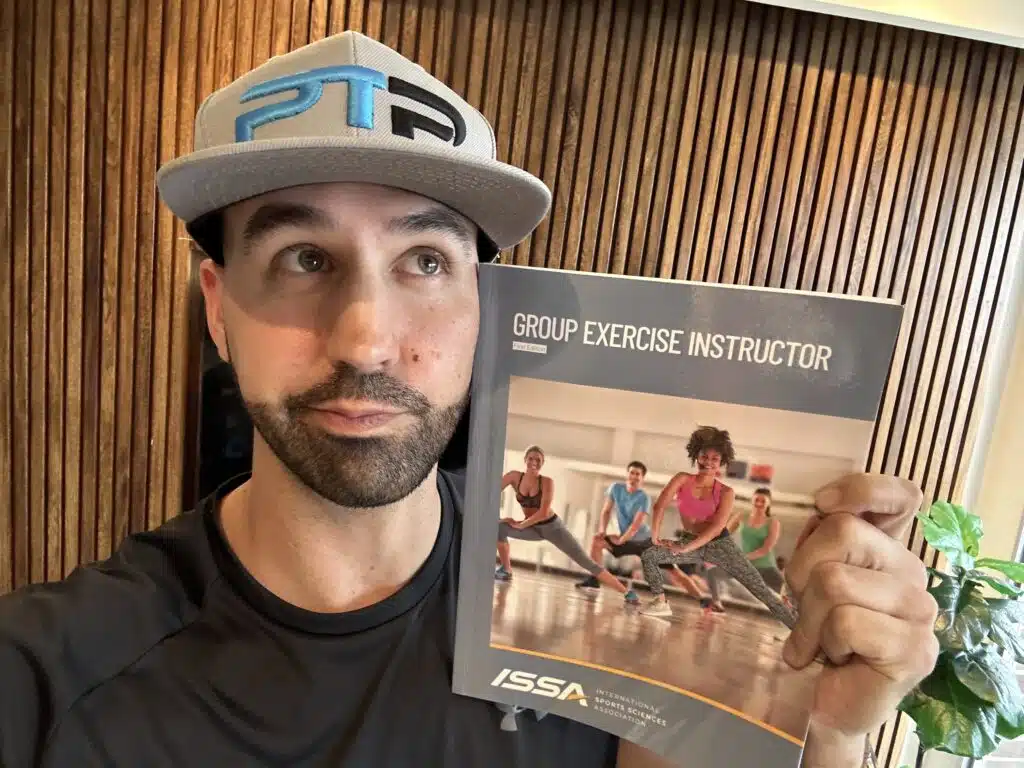 Exclusive PTP CPT Offers



Gold Standard Cert

Most Popular Cert

Best Study Materials

A Good Option

A Good Option

Best CPT for you?

The ISSA Group Exercise Instructor certification is worth it since it equips you with many training modalities at your disposal for group classes.
You can also combine the ISSA GEI with the ISSA CPT certification to maximize your skills and improve your career prospects with personal training and group fitness classes.
Price-wise, the two together are almost the same price as just getting one certification, so it makes sense to arm yourself with both with ISSA's Elite Trainer deal.
I always recommend getting multiple certs to my students. Combining two or more certifications at the beginning of your career separates you from other trainers in the field and allows you to put everything into your training.
If you can coach both training and nutrition back-to-back, you have the ability to work with more clients and provide further levels of service to those clients.
With both a group exercise instructor and personal training certification you will have the confidence to teach in any setting: individual or group. This means higher earning potential right away, as it's very easy to balance these disciplines at the same time or just do one on the side.
Another benefit of this certification is if you want to pull from many disciplines in your group classes because this cert covers a wide range of group exercise styles (aquatics, bootcamps, kickboxing, etc) along with muscular and cardiovascular exercises. If you want an introduction to all of these skills, the ISSA GEIC is the best cert for you.
Even if you don't want to teach large classes, but want to coach semi-private training sessions with multiple clients at once, I've found the ISSA Group Exercise certification invaluable for becoming a small group exercise instructor. The skills of managing multiple people at once are not covered thoroughly in any personal training certification course and it can feel overwhelming if you get thrown in the deep end and don't know what to do.
This again is a good reason to be certified as a group exercise instructor; it gives you more tools for the job.
For those just interested in teaching classes aimed at increasing physical fitness, rather than becoming a personal trainer, I'd recommend this certification as well, although other organizations offer equally excellent courses.
Here's a list of pros and cons with the ISSA Group Exercise Instructor Certification:
Pros
Great emphasis on exercise technique and demonstration
Covers a wide variety of exercise classes
Elite Trainer package offers the best value in the fitness industry
Cons
Expensive by itself

Online videos feel dated
ISSA vs. other top group fitness certifications
ISSA has no shortage of competition from the likes of group fitness certifications from ACE or NASM. ACE leans heavily on the coaching and behavioral motivational aspect of group fitness, while in comparison NASM covers more of the exercise science aspects of group fitness.
Of the 3 certifications, I'd say ACE is the most well known in the group fitness sphere. NASM excels in that it has the largest online library of fitness instructionals. ISSA offered online certifications long before the rest of the pack so they remain the best and easiest home study program.
Both ACE and NASM are cheaper than ISSA on their own, although remember that if you get the ISSA CPT along with GEI certification, you get the overall best value.
Who is the certification meant for?
This certification is meant for any trainers and fitness coaches who want to lead classes or feel confident training larger groups of people at once.
I've found that teaching classes can be a really good supplemental source of income as a trainer and often gyms want you to be proficient in leading classes as well as private sessions so that they don't have to hire excess staff.
For any CPT struggling to find new clients, offering group classes is a great method to attract new clientele in the process as the price barrier to entry is a lot lower and people like the community of exercising with others. It's fun.
Once you help members reach their wellness goals in a group, a client is much more likely to consent to individual coaching.
This certification is also going to appeal to those who just want to teach fitness classes for a living.
Prerequisites include just a high school diploma/GED and a valid CPR/AED certification.
Great For
Personal trainers who want to learn how to teach classes
Anyone who wants to become a group exercise instructor
Not Recommended For
People who want to specialize in one class/modality
ISSA Group Fitness costs and course options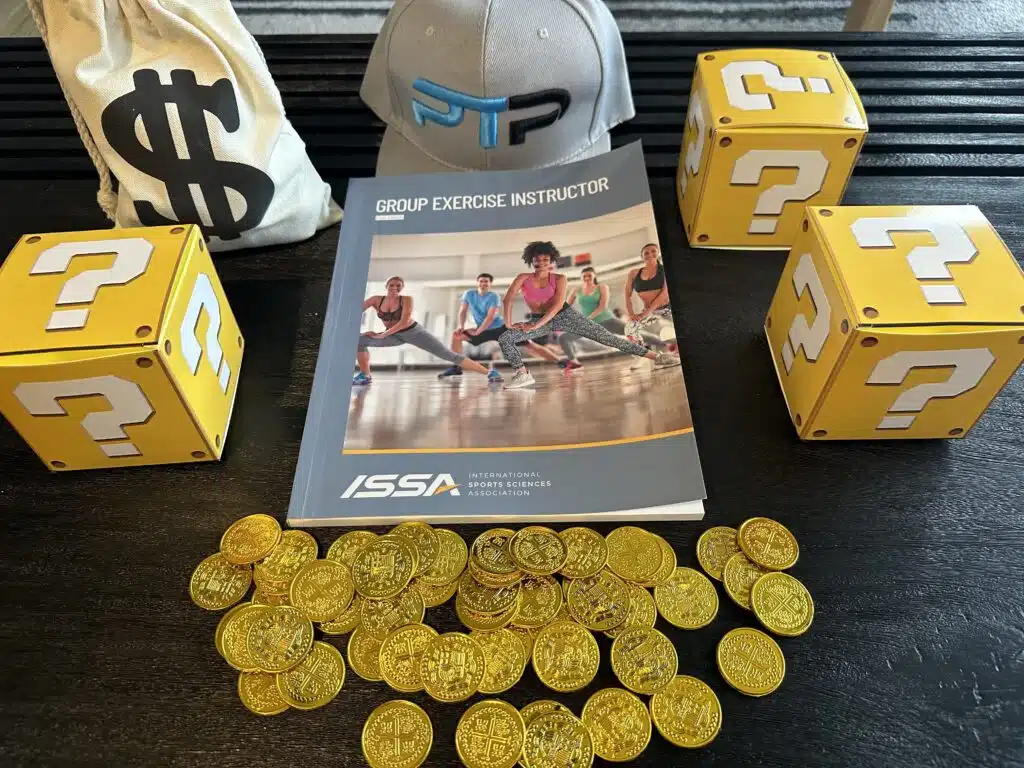 The ISSA Group Exercise Instructor Course costs $639.20 (or $53.27 over 12 months).
Make sure to double check the website to see what current offers are on, because sometimes these certifications move around in price. The payment plans also help if you don't have the full amount right away when you purchase at checkout.
The Group Exercise Instructor course includes access to these course resources:
Digital textbook
Guided study program
Unlimited educational support with our dedicated team of student success professionals
ISSA Take-Home Group Exercise Instructor Certification Exam (take from anywhere)
NCCPT exam accredited by the NCCA (proctoring fee not included)
I will also say that ISSA's customer support is excellent. I've used their online chat option many times and they're always super helpful if you need a hand figuring out any of the course info.
Exclusive PTP CPT Offers



Gold Standard Cert

Most Popular Cert

Best Study Materials

A Good Option

A Good Option

Best CPT for you?

ISSA GEI certification course layout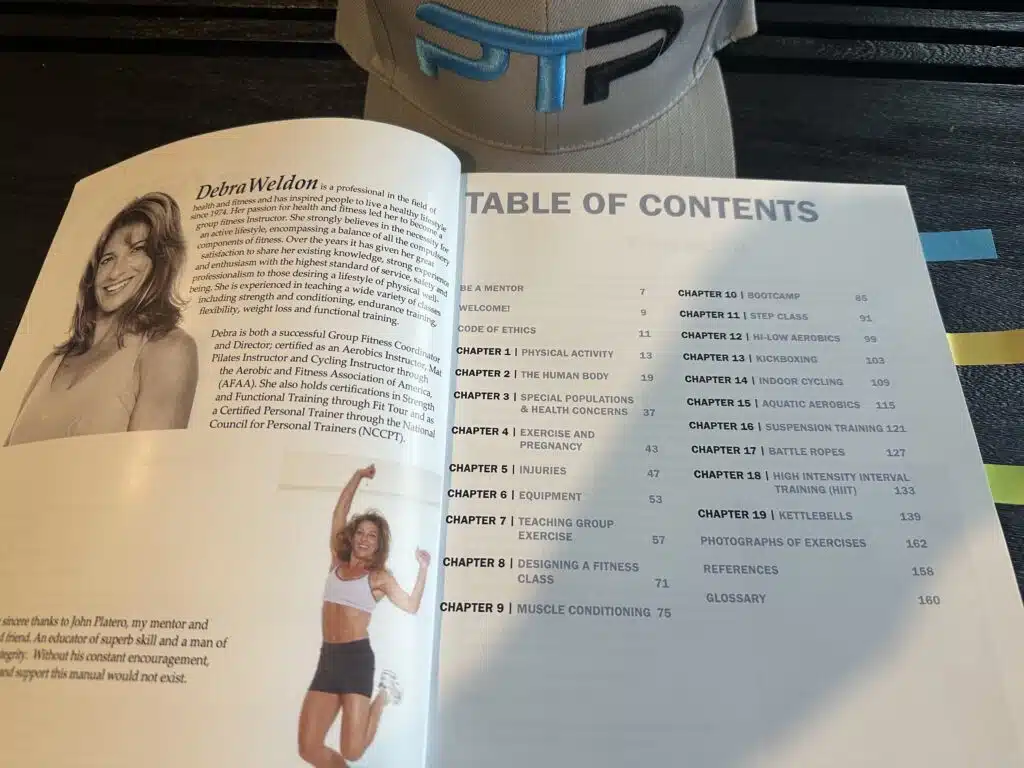 The Group Exercise Instructor course offers you an easily accessible online study portal. When you log in to your account you can choose a guided study option, online textbook chapters, quizzes for each chapter, a direct download of the texts, and a link to the final exam.
You can only complete the exam once you go through each of the quizzes.
The Guided Study Program covers all the course information in 6 weeks, with reading assignments and videos explaining the content conveyed within the textbook chapters.
My main criticism of the ISSA Group Exercise Instructor course is how archaic some of the videos feel. Compared to the modern look of NASM and ACE, the ISSA style feels a bit retro.
Despite this, the videos contain incredibly useful information within them, especially when they cover how to lead classes and share your passion for fitness.
Overall it's a good learning experience with tips on fixing your students' posture, form, motion and how to lead a class.
ISSA's course material also includes required reading for each of the guided study weeks, which comes directly from the book.
The book feels much more polished than the videos. I would start by reading the book, and then you can fill in any needed information with the guided study program videos, which offer some nice visual illustrations of the material you need to know as a group exercise instructor.
ISSA provides online quizzes you can take to test your knowledge at the end of each chapter. I wish the chapter quizzes weren't as short. Here they only give you 8 or 9 questions per chapter, but it's the same case with NASM or ACE or any of the other certification organizations.
The course materials are divided into chapters covering:
Physical Activity
The Human Body
Special Populations and Health Concerns
Exercise and Pregnancy
Injuries
Equipment
Teaching Group Exercise
Designing a Fitness Class
Muscle Conditioning
Bootcamp
Step Class
Hi-Low Aerobics
Kickboxing
Indoor Cycling
Aquatic Aerobics
Suspension Training
Battle Ropes
High Intensity Interval Training
Kettlebells
It's good you learn some basics about muscles, physiology and body systems, as some group exercise certificates don't cover this. Knowing the basics of sets and reps is integral to being a transformation specialist who can get results.
You'll also learn about using music when designing a class and all the core movements you need to know as a fitness professional.
The book covers the wide-range of styles of exercise and movements you may encounter as an exercise instructor in easy to understand language, but it doesn't go too in-depth on each topic.
If you decide you're going to mix some of these exercises into one workout routine, like a combination of kickboxing, with battle ropes or weight training, for example, this material should be enough to get you started. I'd recommend an actual class in each of these specific domains if you want to focus on expert proficiency in that particular style of conditioning in your group classes.
I personally focused on incorporating one modality at a time into my group training programming based on the ISSA's group fitness curriculum.
This made it way more manageable for me early on than trying to do every exercise type and movement (kettlebells, ropes, steps, free weights, etc) in my group classes from the get-go.
ISSA Group Exercise Instructor Certification exam prep and study materials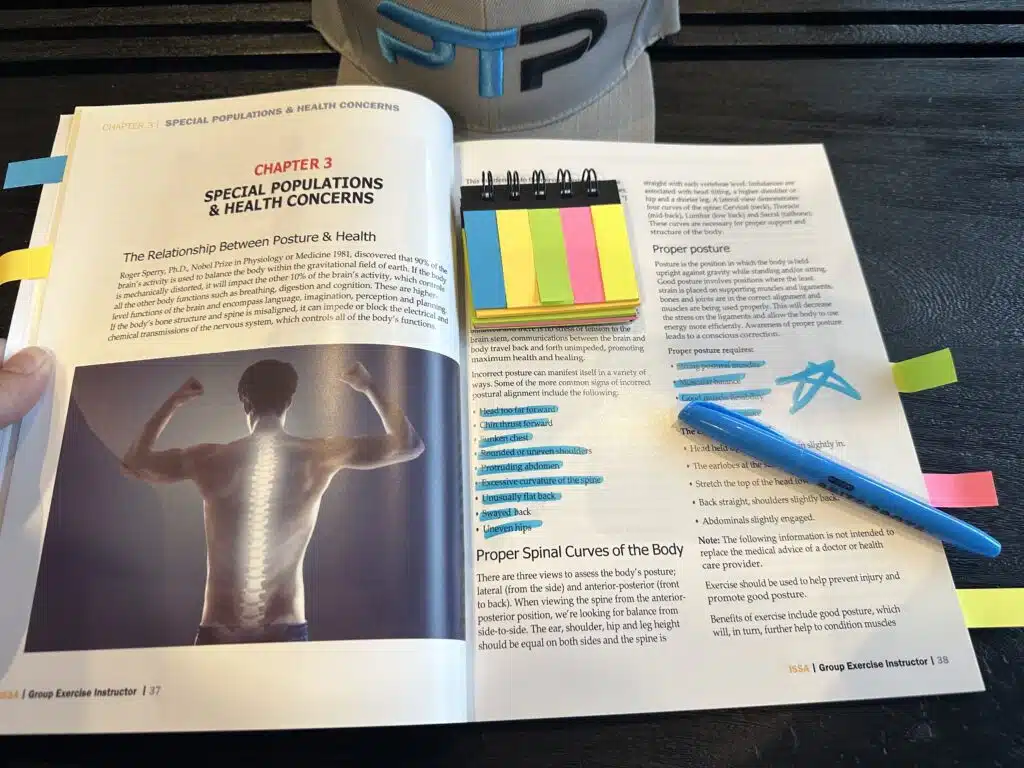 ISSA suggests 6 weeks to go over all of the training materials and take the test.
However I‌ think you could complete all of this training in 4 weeks or maybe less time with good study habits and the right study materials.
Understanding it is another thing. It will take you longer to fully integrate all this material into a fully fleshed out practice.
From my experience working as a group fitness instructor, it takes hours and hours of practice to get good at the intangible things described in the course, so the quicker you can get certified and start getting on the job experience, the better.
A good group exercise instructor must motivate, challenge, and coach multiple people at once, which often requires a higher level of concentration and energy than personal fitness training. You also need to learn how to provide appropriate room for each participant in your classes. There are several skills you need to know.
Being on top of your game is essential when teaching a session to a group of people who all have different attention spans, learning styles, and exercise interests.
For this reason, I'd recommend taking your time with the program to maximize learning the appropriate skillset at your own pace. This benefits you and your clientele.
Knowing the answers to test questions is one thing, actually embodying those answers is something entirely different.
ISSA Group Exercise Instructor requirements
The ISSA Group Exercise Instructor requires you to be over 18 and hold a current CPR/AED certification. This eligibility requirement is similar to the obligation you fulfill before taking ISSA's personal training certification.
This is a standard age requirement for gyms as well.
ISSA GEI Certification salary
According to Zippia, Group Exercise Instructors make on average $34,348 per year in the United States. Depending on the location, this can be a lot higher. For instance, in California the average is a whopping $61,660 per year according to Indeed.com. This is on par with average personal training salary.
Your total income will always be a reflection of your level of skill, luck, and ingenuity so take these numbers with a grain of salt at the beginning of your fitness career.
It's very possible that individuals could make much more money, especially if you have other certifications or a higher level of experience than other trainers, once you get your feet in the door.
Taking the ISSA Group Exercise exam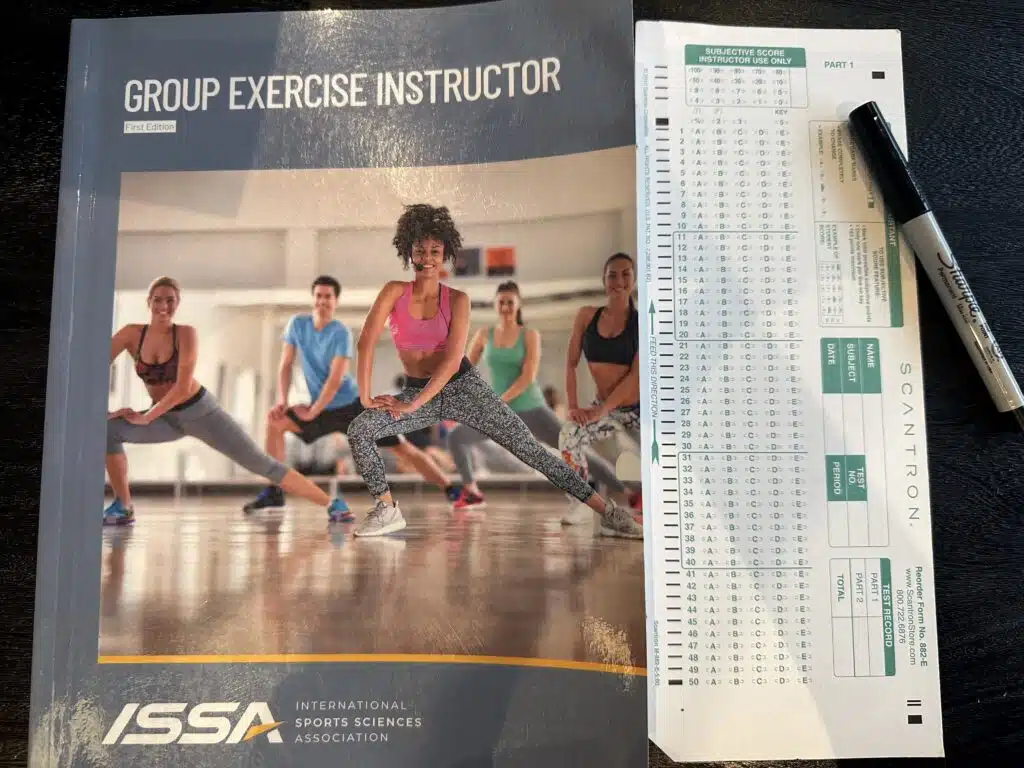 Once you complete all the chapter quizzes you can take the open book final exam online via the ISSA study portal.
The ISSA Group Exercise Instructor certification exam has 100 multiple choice questions with 6 essays. You will need to score 70% or higher to pass. The pass rate is 90%.
When I took the ISSA exam, I found it challenging, but not too difficult. It was maybe slightly easier than the ISSA personal trainer certification exam. You do get as many attempts as needed to complete it correctly, which makes the ISSA Group Exercise Instructor Certification ideal for nervous test takers.
Many organizations do not allow the option to retake exams immediately like ACE or NASM. They will make you repay the entire course fee to retake an exam or wait several months (or both). This is not the case with ISSA, which certainly relieves some of the pressure and stress.
I would certainly recommend dedicating a large amount of time to study–make a good study guide or find one.
Being adequately prepared for the ISSA Group Exercise Instructor exam will not only position you to only pass the final exam the first time (so you don't have to retest), but to integrate the material into your own practice.
Once you take the at-home open-book final exam you have the option to take the NCCPT exam accredited by the NCCA as well, although you do have to pay the proctoring fee.
ISSA Group Exercise Instructor continuing education and recertification
Once you're certified through ISSA, recertification happens every two years. One of the nice things ISSA does to keep the cost down for you is to give you free recertification if you do all your continuing education requirements through ISSA, which means you still have to pay for those CEUS but the recertification itself is free.
Other ISSA offerings
ISSA has several courses and certifications that give you ISSA continuing education units:
You can get additional CEUs from other CEU providers sources, however these won't typically give you as much career opportunity from what I've seen as the above best sellers.
If you can call yourself a group exercise instructor as well as a trainer or nutritionist, that will open up a lot of doors for you with these courses resources.
Also, learning how to train athletes can be a big boon for you as well with the Strength and Conditioning specialization.
ISSA Group Exercise Instructor program overall rating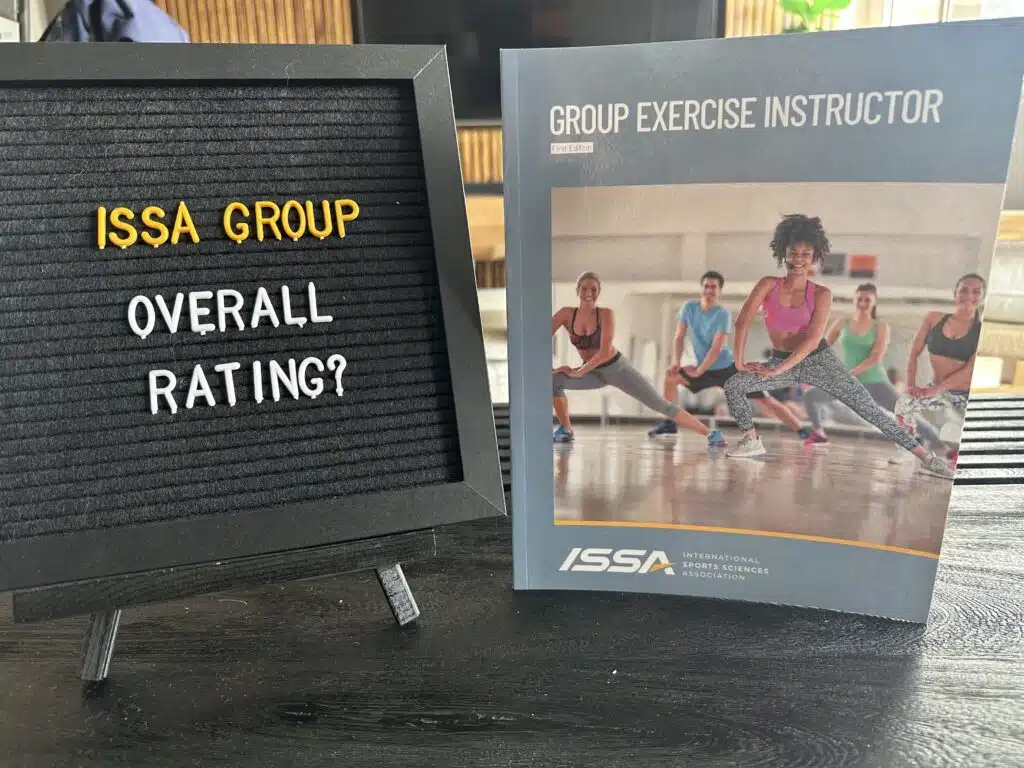 ISSA Group Exercise Certification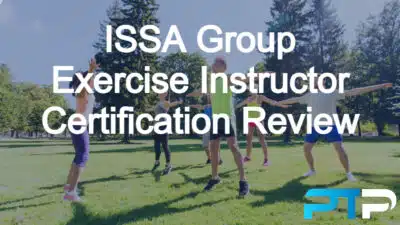 The ISSA Group Exercise Instructor Certification is a top-notch group fitness program. Find out if the ISSA GEI certification is right for your career.
Product Currency: USD
Product Price: 639.20
Product In-Stock: InStock
Pros
Teaches a large variety of styles of group exercise
Best home study program
Cons
Pricey by itself (good value with bundles)
Overall, the ISSA Group Exercise Instructor Certification gets a 4.3 out of 5.
I find it excels in the variety of classes that it covers. It teaches good integral skills needed to be a fitness coach including how to design a class, how to deal with common problems and safety hazards, as well as basic exercise science fundamentals.
I just can't give this program a 5 because of the high price, compared to other certs out there, although if you want to get this along with your personal training certification, then it's actually the best option out there.
ISSA Group Fitness Certification FAQS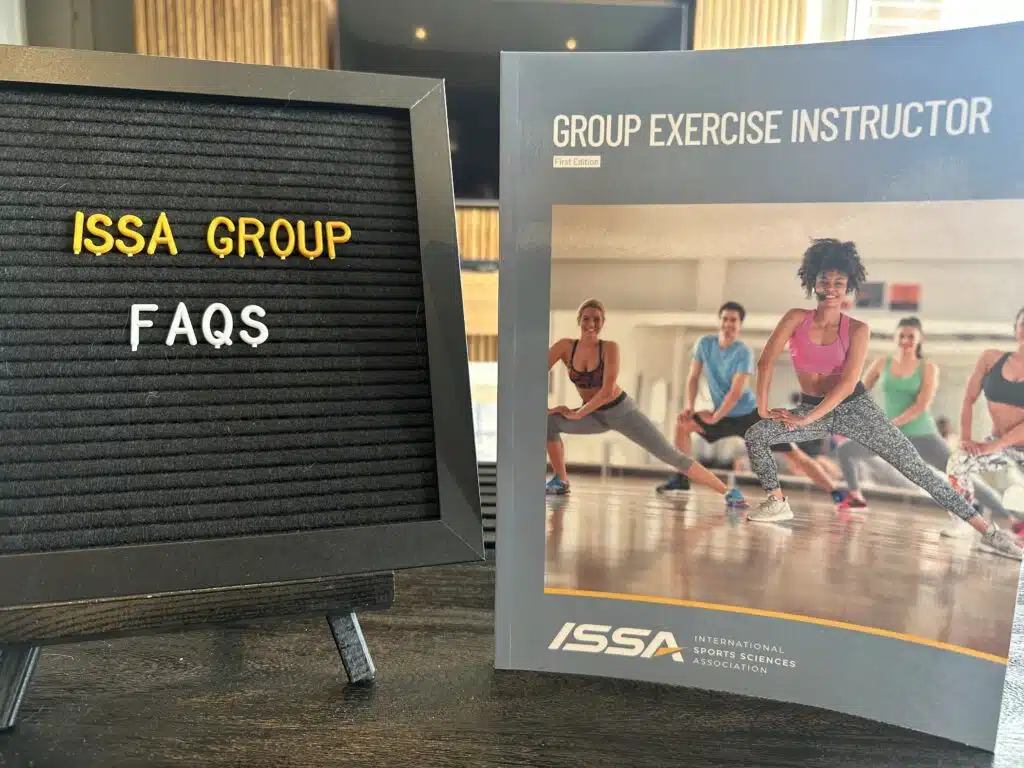 What are the ISSA group exercise disciplines?
The ISSA Group Exercise Instructor Certification covers step classes, aerobics, aquatic training, kickboxing, boot camp, indoor cycling, muscle conditioning, suspension training, battle ropes, high intensity interval training (HIIT), and kettlebell workouts.
Is ISSA certification legitimate?
The ISSA GEI Certification is NCCA accredited, meaning it has an accredited exam, and has achieved the highest level of accreditation. The ISSA Group Exercise Instructor Certification is accepted in most gyms and places of employment. If you have a particular place in mind you want to work as a trainer or instructor, I recommend you check what certifications they prefer, but ISSA is one of the top choices you can find.